Deaf Dog Disrupts Girl's Court Testimony, Forever Changing Her Life
More than anybody else, the victim likely has nightmares about having to testify in court. The judge and the whole courtroom watch their every move, which makes it more challenging. People sweat, cry and yell in court. How much harder would it be for an innocent child to confront their wrongdoers in court?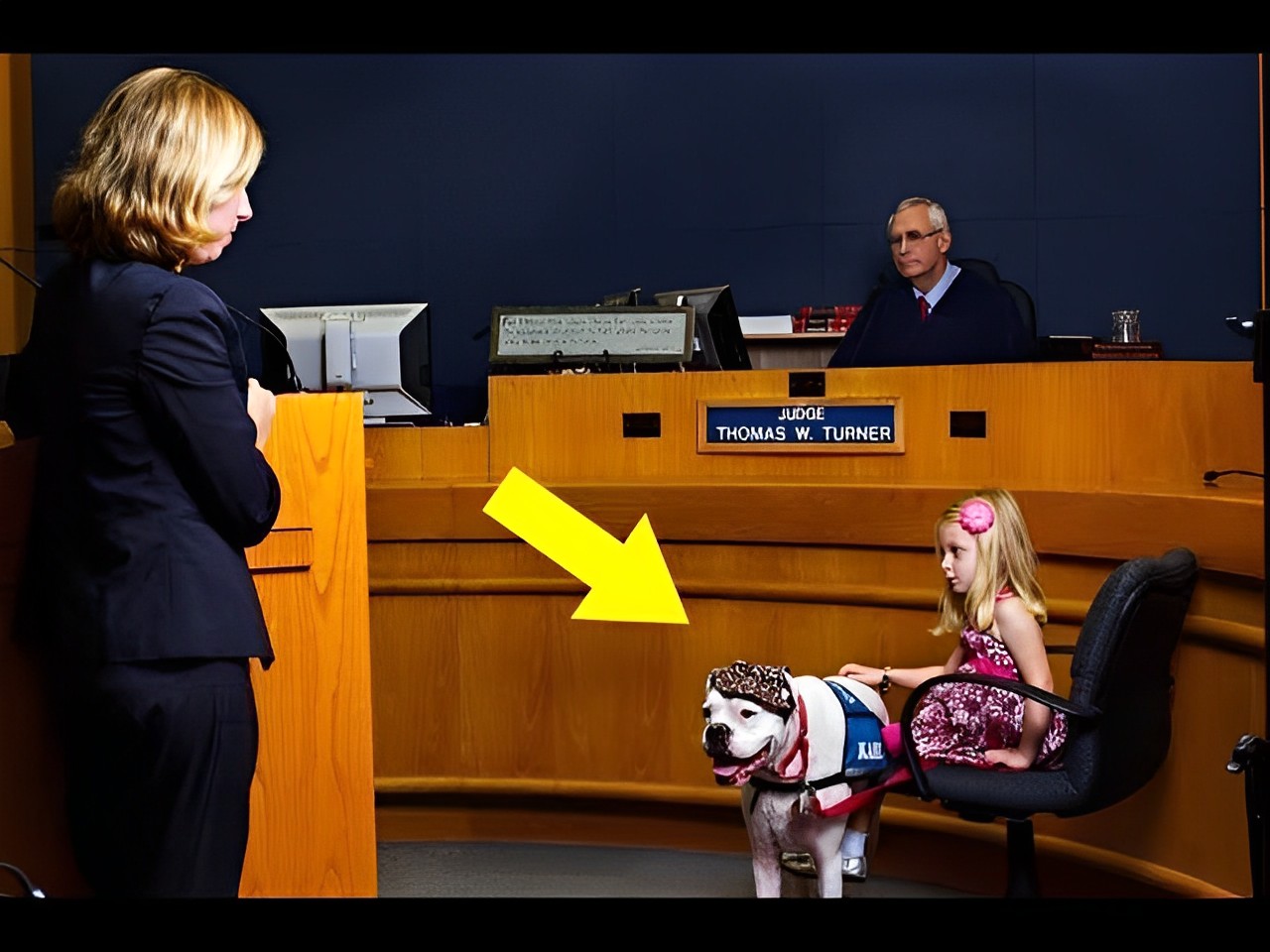 This terrible story involves a young girl. Unexpectedly, a dog aided her during her testimony.
The Little Girl's Situation
A young girl was supposed to give testimony in court, but when it came time for her to do so, the child was so afraid that she stood there motionless and remained silent throughout the entire proceeding. She was so insecure that she even lost her voice until a small dog helped her regain her self-assurance and irrevocably altered the path that her life would take from that point forward.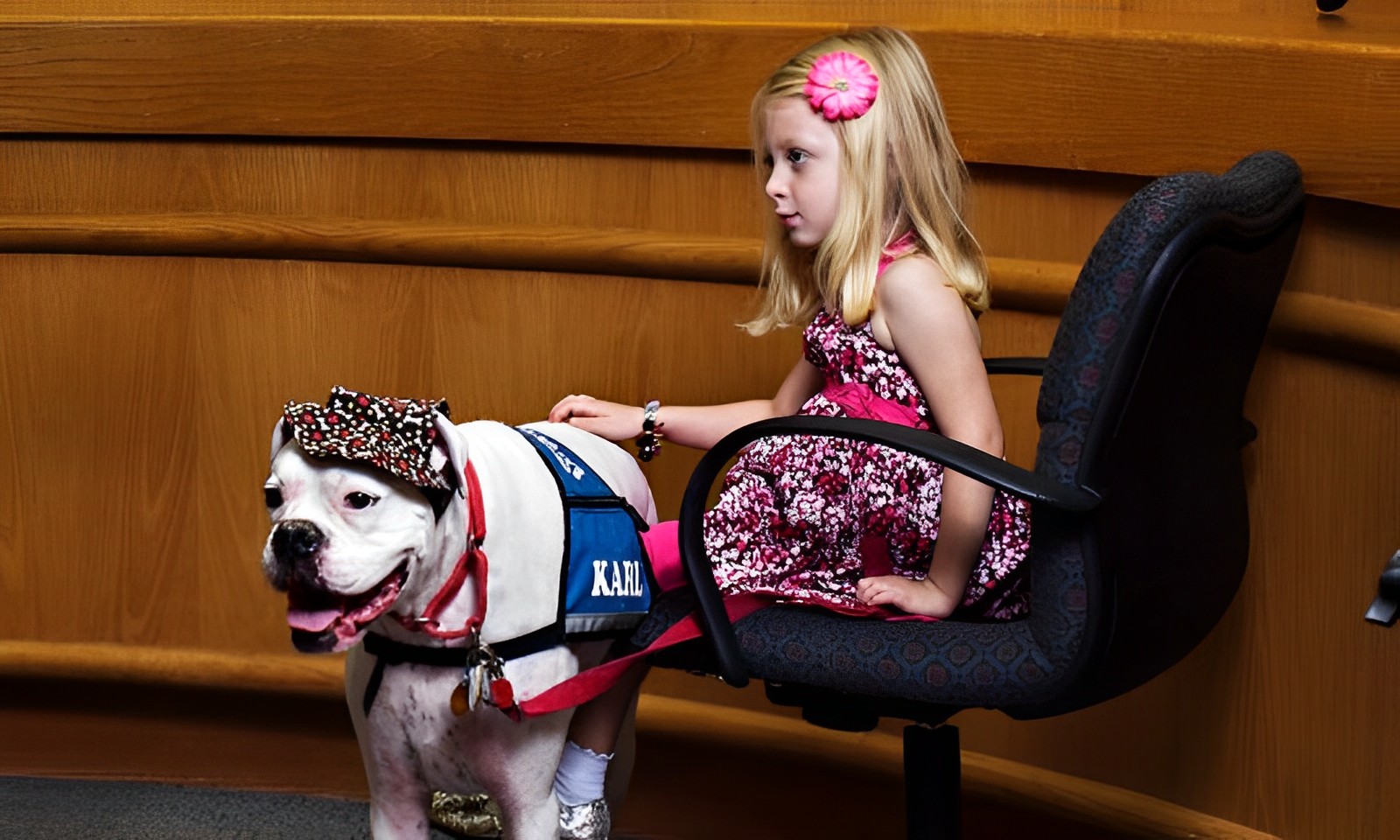 The following is the history of this special dog.
The Service Dog Named Karl
Karl is a rare dog. Throughout his five years as a service dog, this canine has helped countless children face their fears. At times when youngsters could need some extra help from a friendly, unbiased animal friend, he steps in to provide it. The kind of training he received allows him to understand better and comfort his human companions who are experiencing emotional distress.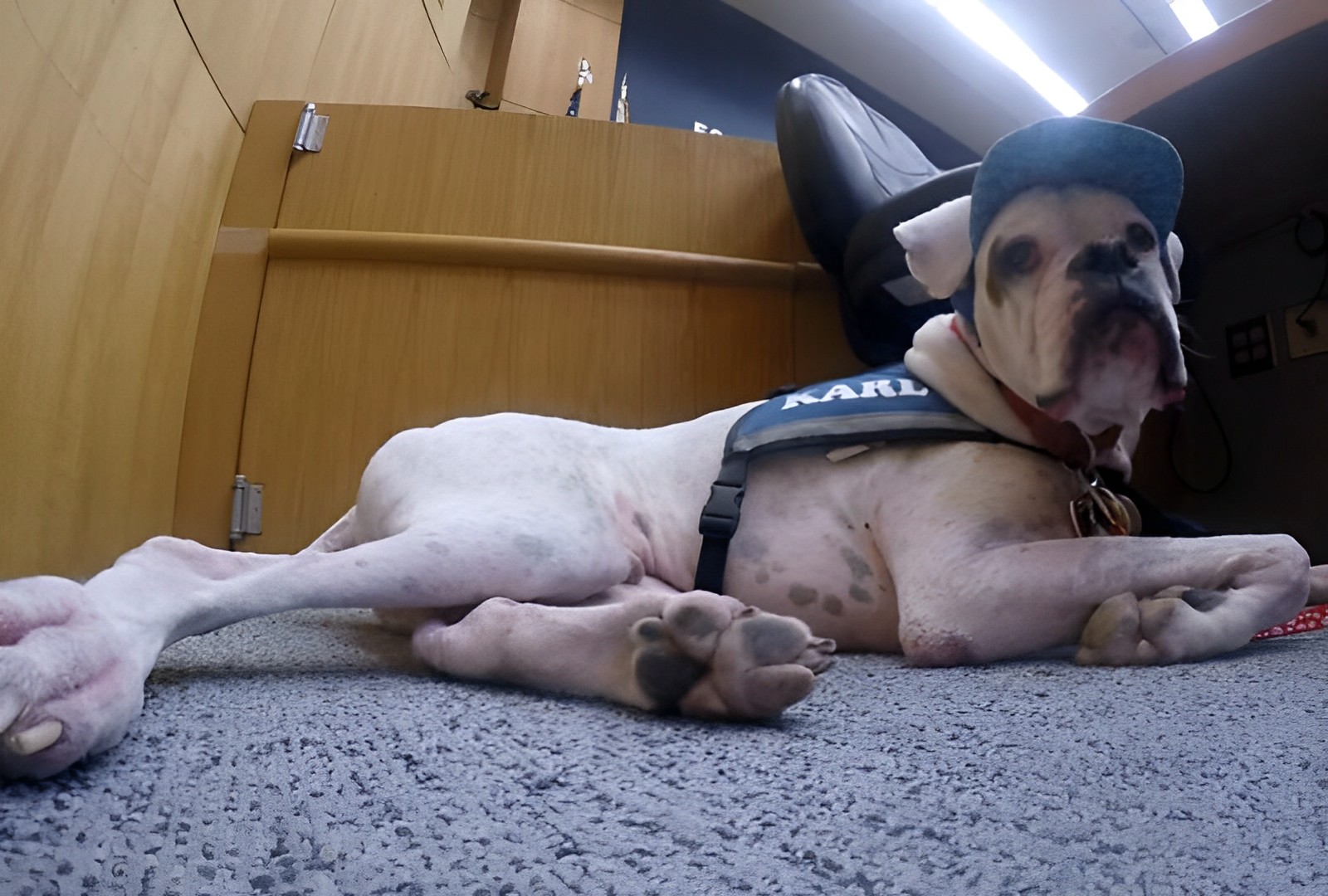 Therapy dogs in Orange County are matched with troubled children through the K-9th Circuit Program. The child in this story was fortunate to have Karl as her buddy.
Karl, an Invaluable Dog
Despite being born deaf and facing the prospect of being put down, Karl has become an invaluable resource for countless children with legal issues.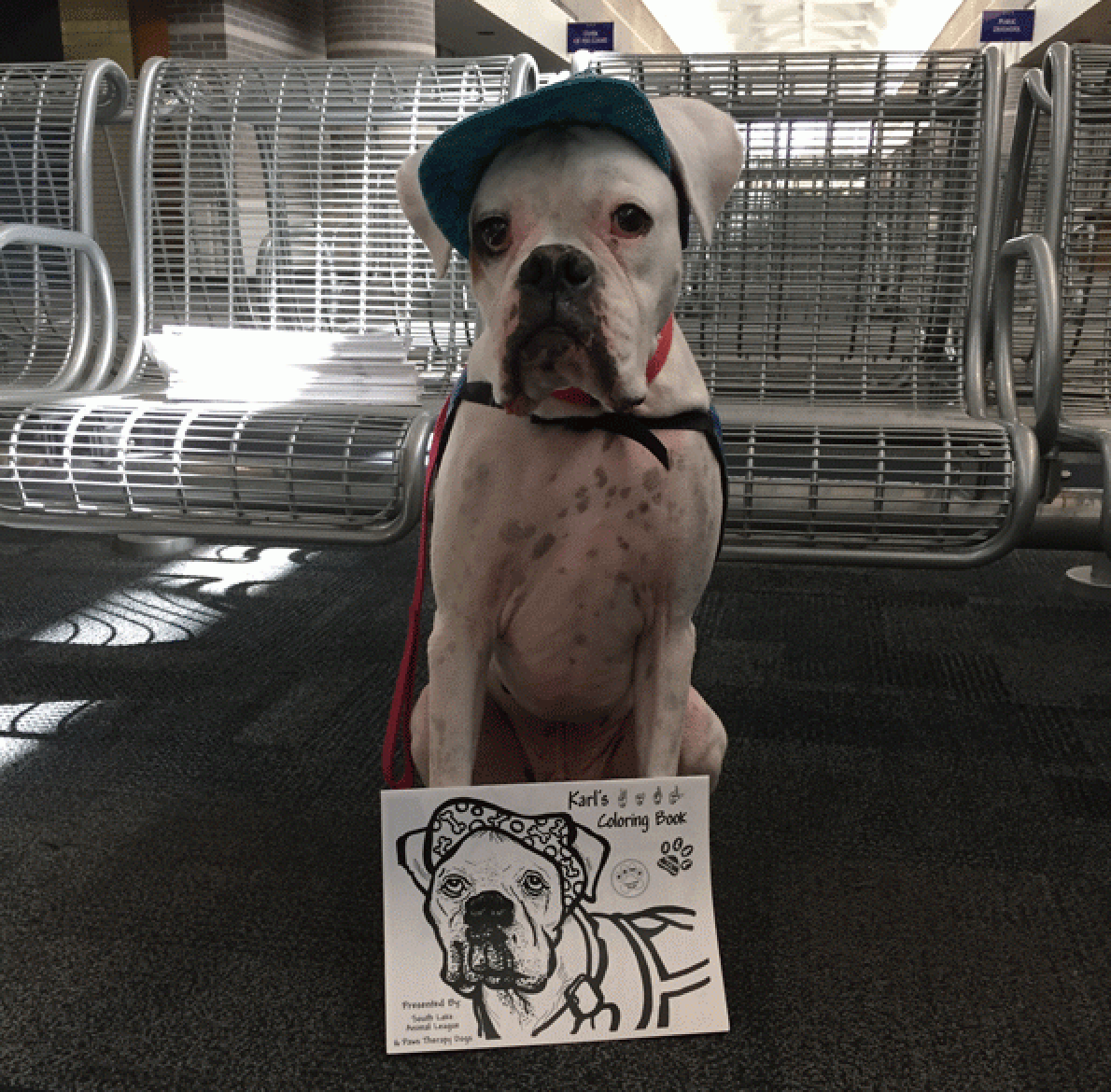 The aspect of his deafness made it more challenging to train him. His inability to hear, however, made him an ideal candidate for his current position. Karl would not be bothered by the ambient noises of the courtroom, like pounding or crying, which would set off most other canines. Also, when the situation heats up around him, he remains calm.
Karl's Community Participation
Karl is among the Companions for Courage dogs. This Florida non-profit provides therapy animals to child victims in Orange and Lake counties. The NGO has volunteers and service animals accompanying kids to court, depositions, and counseling to give them courage. They help children who have seen trauma like death, abuse, or homelessness.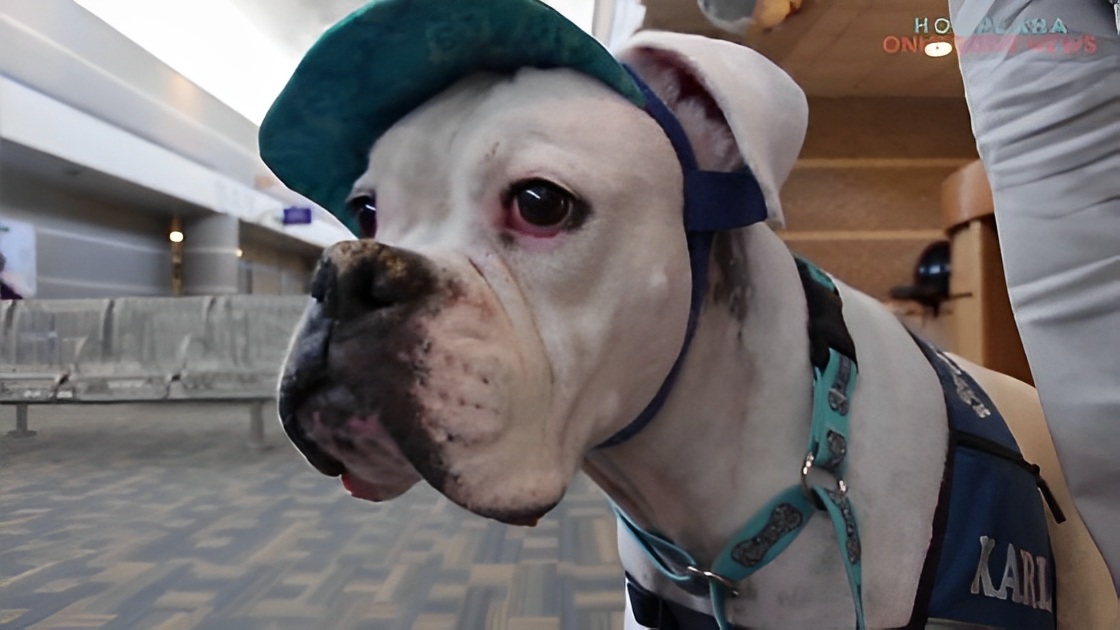 Karl works hard and wears his cute blue cap to the courtroom every day, and the children feel better seeing and petting him. But one task was made worse by his deafness–we'll explain why.
Karl's Training Challenges
Karl was born without the ability to hear and struggled greatly to adapt to his instruction. Because of his impairment, he couldn't follow a human companion's standard operating procedures.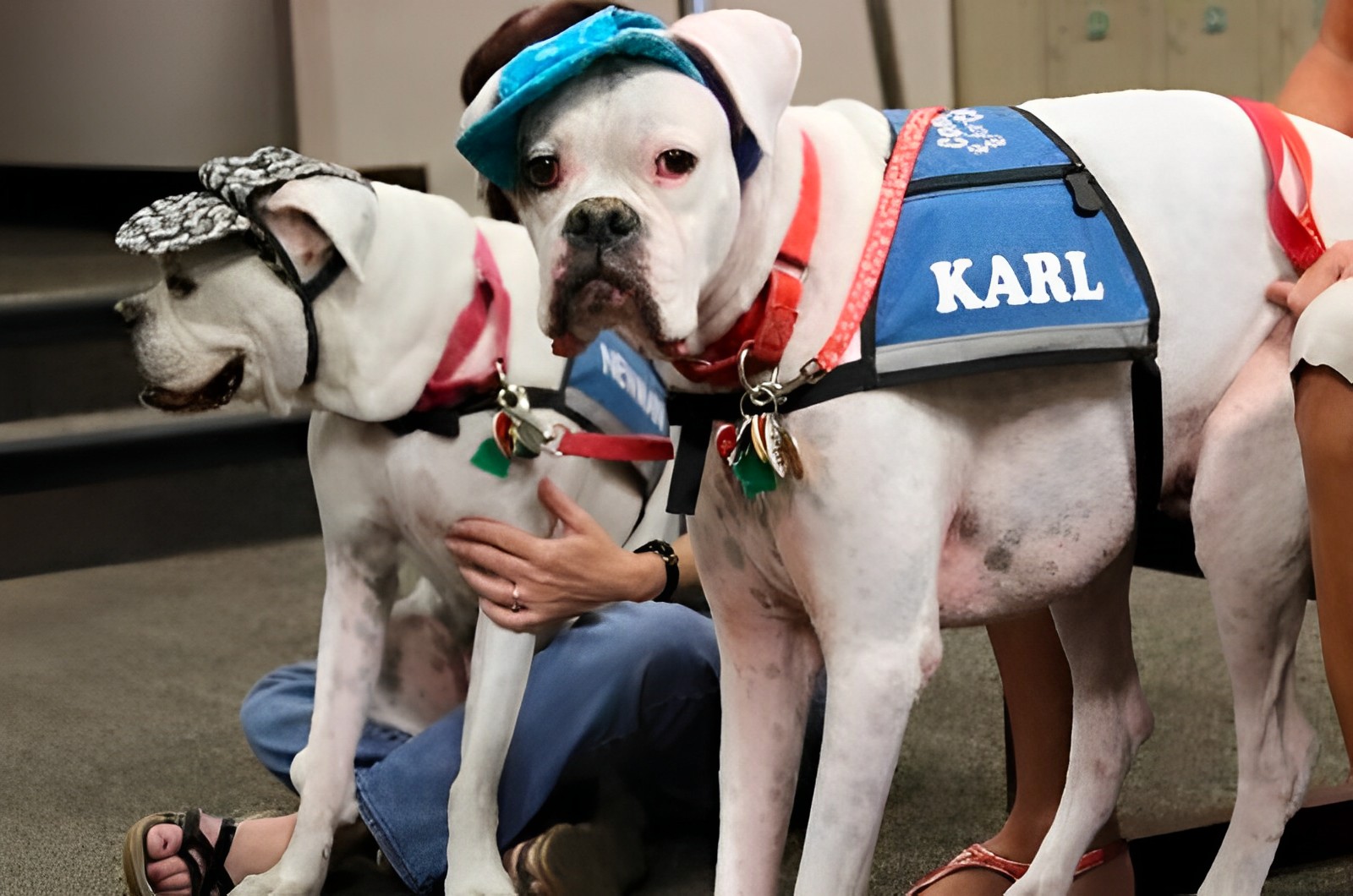 It's understandable that, given his predicament, screaming demands and shouting out words would have no effect. What's the fix? The answer was introducing a novel method into his training. Now the question is, how? They were unsure, but they suspected eye contact would play a role. But no one knew where to begin.  So, Karl led the way himself!
Karl Understands ASL
True, Karl had hearing problems, but it shouldn't detract from the many other wonderful things about him. The boxer picked up on sign language-based orders rapidly. Astoundingly, he picked up the ability to understand what his trainer was signing to him in ASL.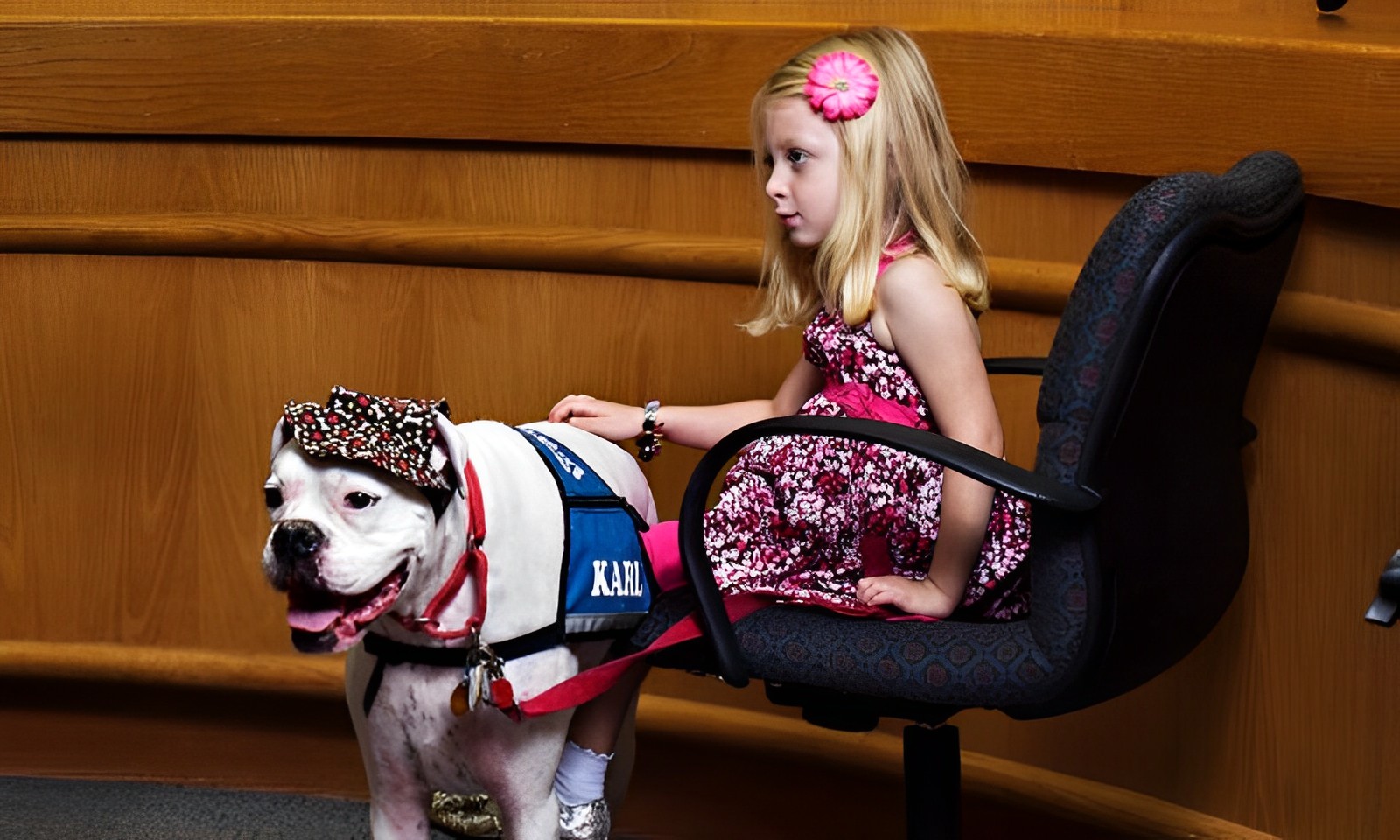 His instructors had to take a fresh approach in order to finish Karl's instruction after discovering his talent. Immediately, they shifted their strategy to focus on transforming the dog into a fully-functional service dog. Nonetheless, a fresh challenge emerged when it came to interacting with kids.
Karl Dealing With the Kids
Even if Karl's trainers may have been highly proficient in sign language, the problem arises when the children that Karl is with do not know sign language. Hence, the communication mechanism that the trainers had designed was not as complete as it could have been.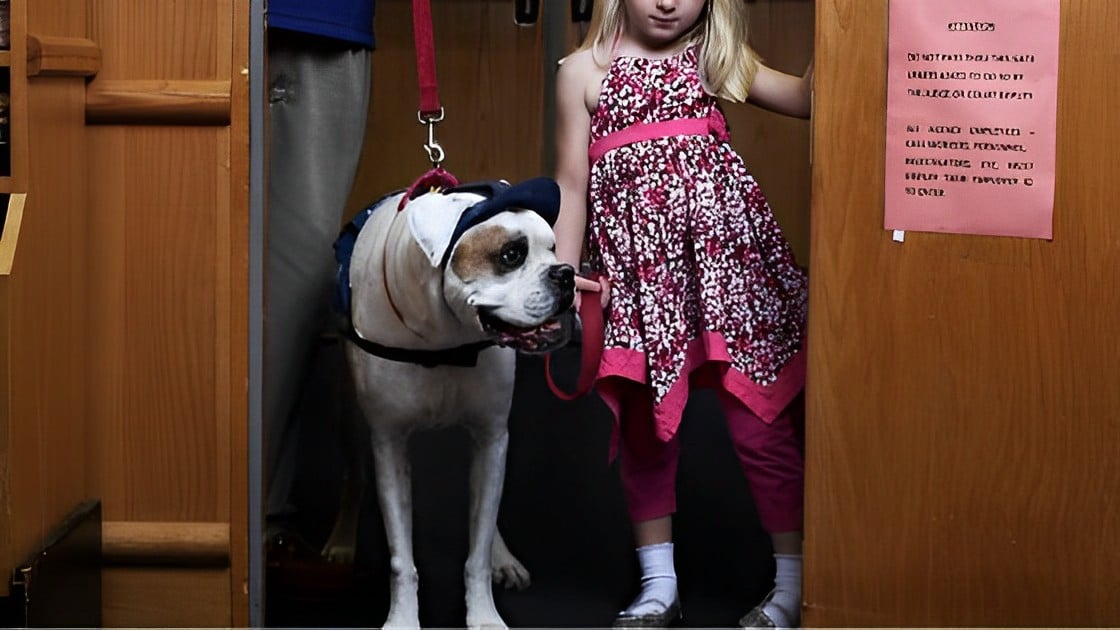 It didn't matter how sweet and cuddly Karl was as a pet–he had to be able to comprehend what the children were trying to tell him. Because of this, the trainers had to start over, so they tried something different.
Developing New Hand Gestures
It is necessary to memorize a set of hand motions in order to communicate in American Sign Language. If Karl could decipher it, then he must be able to comprehend other hand signal patterns as well. And so the true training in the tale of the deaf dog began.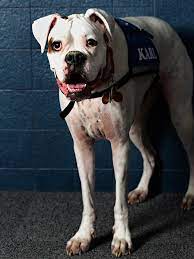 Kids and Karl could master the innovative hand gesture system the trainers had developed. It was a brilliant move to communicate with him in this way. He was reliable with kids, especially one girl who depended on him a lot.
Karl Supporting Kids
Karl, as we've seen, works with kids who have either seen or experienced mistreatment firsthand. But unfortunately, the pressure to testify in front of their perpetrators and complete strangers is so great that it makes it hard to get them to speak openly.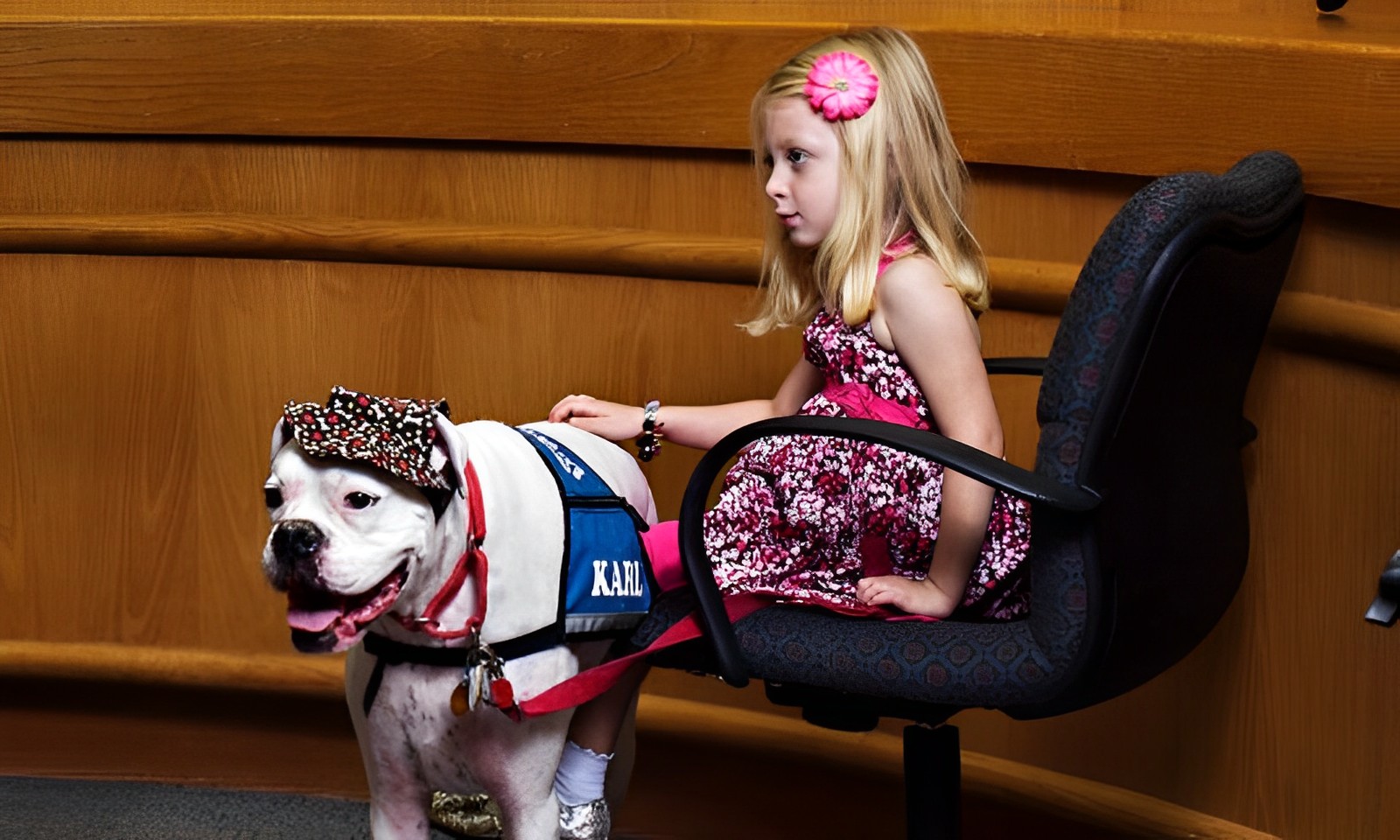 Among the children he helped, Karl had won the heart of a young girl. As her official service dog, she had to go through two court proceedings and a trial with him. He never left her side, which made a big difference.
The Day of the Trial
The day of the hearing brought on a whole new level of anxiety. Despite best efforts, confronting an abuser is always a terrifying experience, especially for younger victims.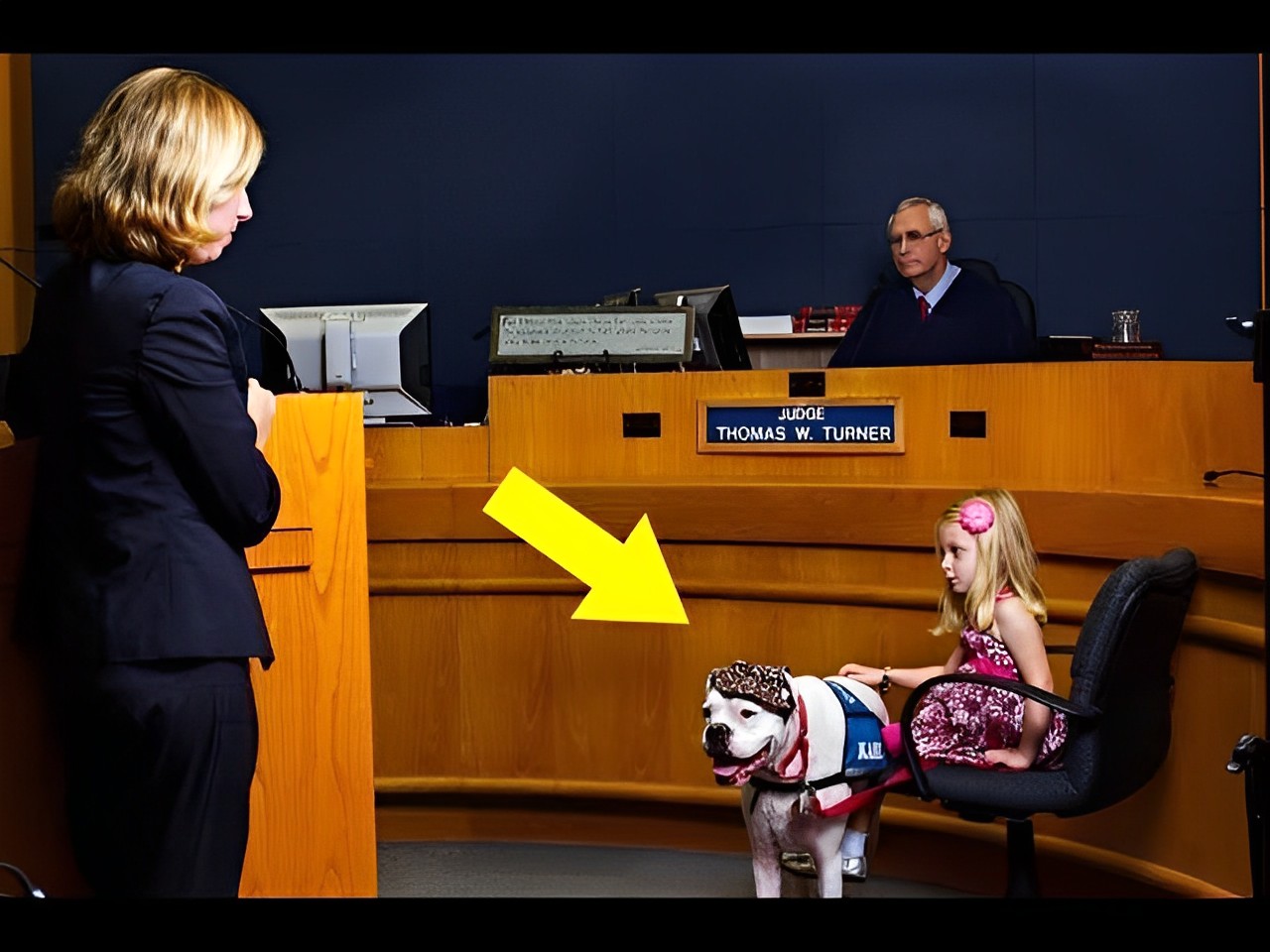 That's how this little girl felt at the time. She was so shocked by the man's entrance into the courtroom that she couldn't move when he stepped inside. When it was time for her to take a stand and speak, she was rendered immobilized and speechless. It seemed especially challenging to discuss the incident in his presence.
Following the Little Girl's Signal
The small girl, still trembling from the shock of the incident, managed to keep her composure long enough to recall the motion she needed to convey to Karl. Karl obediently sat by the girl's side only after she signaled him to do so.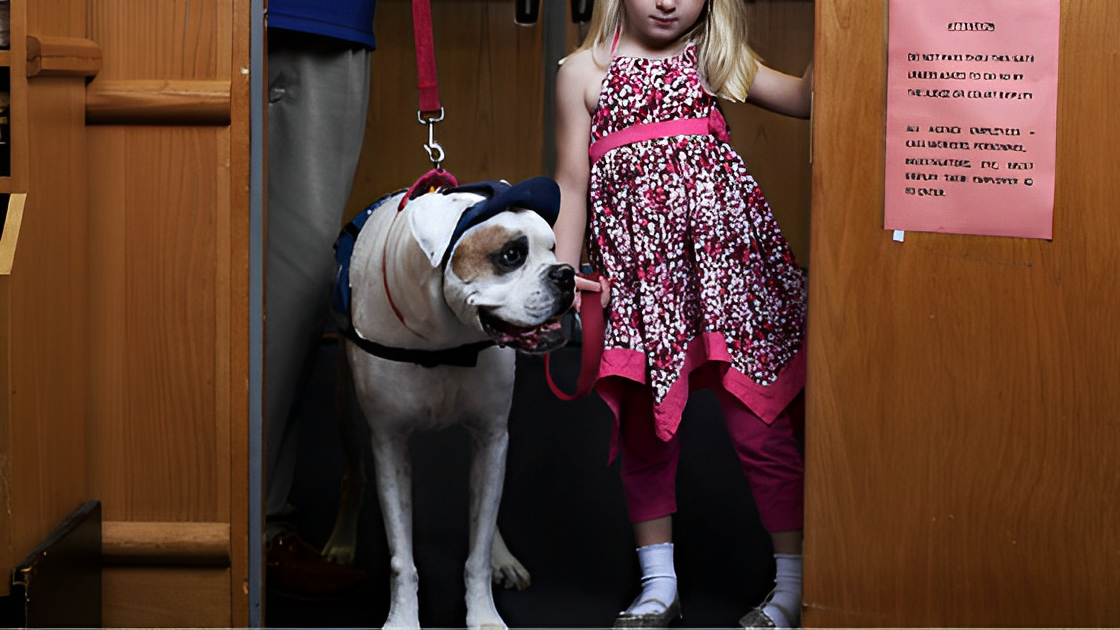 The judge recognized the need for a more soothing environment for the young girl, and everyone made an effort to put her at ease. Finally, with Karl's steady presence, the girl felt relieved enough to tell her story.
During Her Testimony
When she finally relaxed, she recalled everything she had done to get ready for the trial. She described how she and Karl went through the ordeal with relative ease and credited Karl with helping her keep her cool.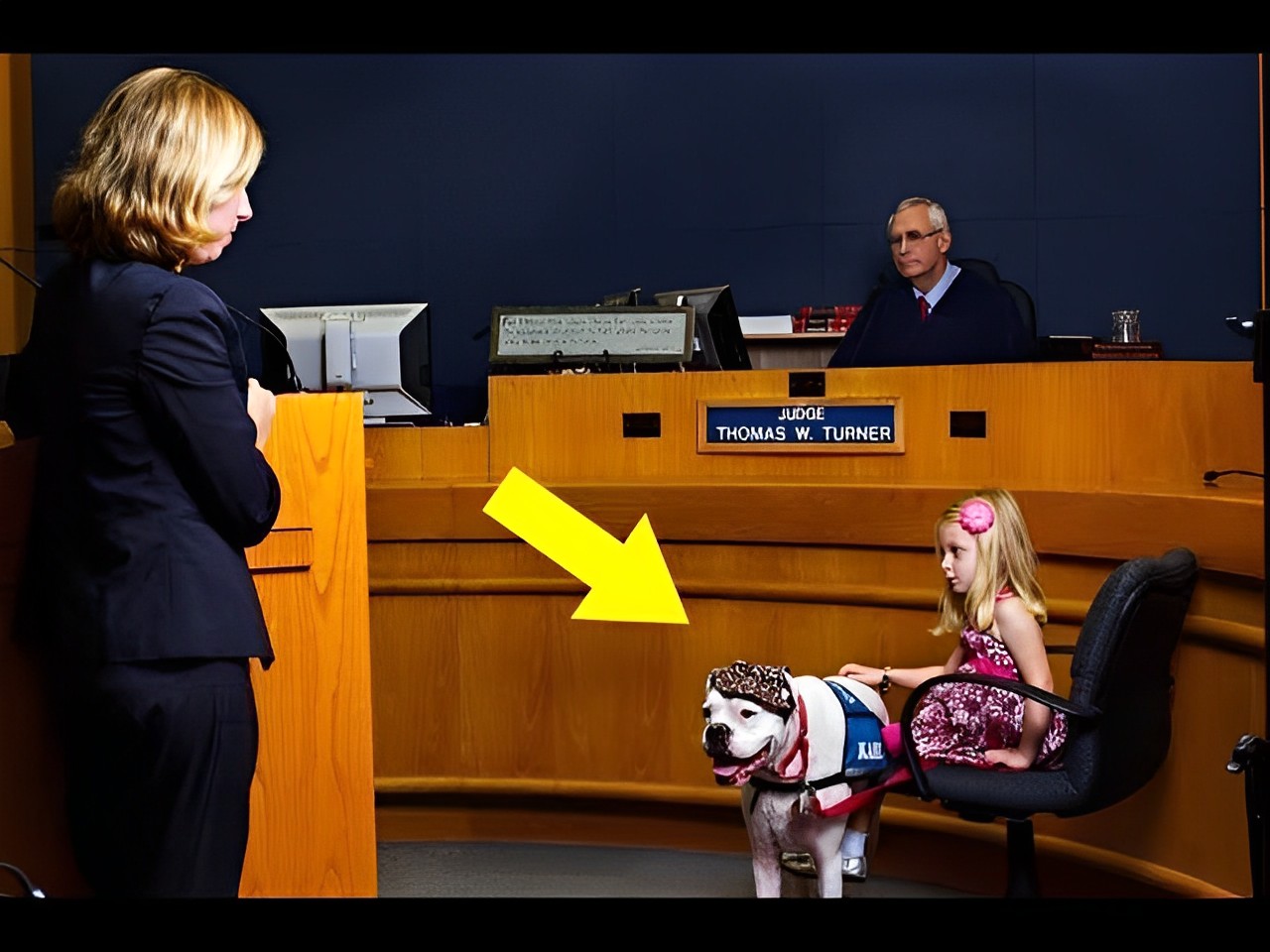 Karl stayed at the girl's side for hours as she testified. He slept next to her and never moved. Since she was unable to reach him, she took off her footwear and ran her feet across his fur to feel his calming aura. Her sense of safety increased in his company.
The Judgment
After long hours of testimony, the first major hurdle had been cleared. In the immediate future would come the following phase–the one that would prove to be the most challenging and crucial. Thankfully, everyone's efforts paid off, and the judge ruled that the defendant must be jailed.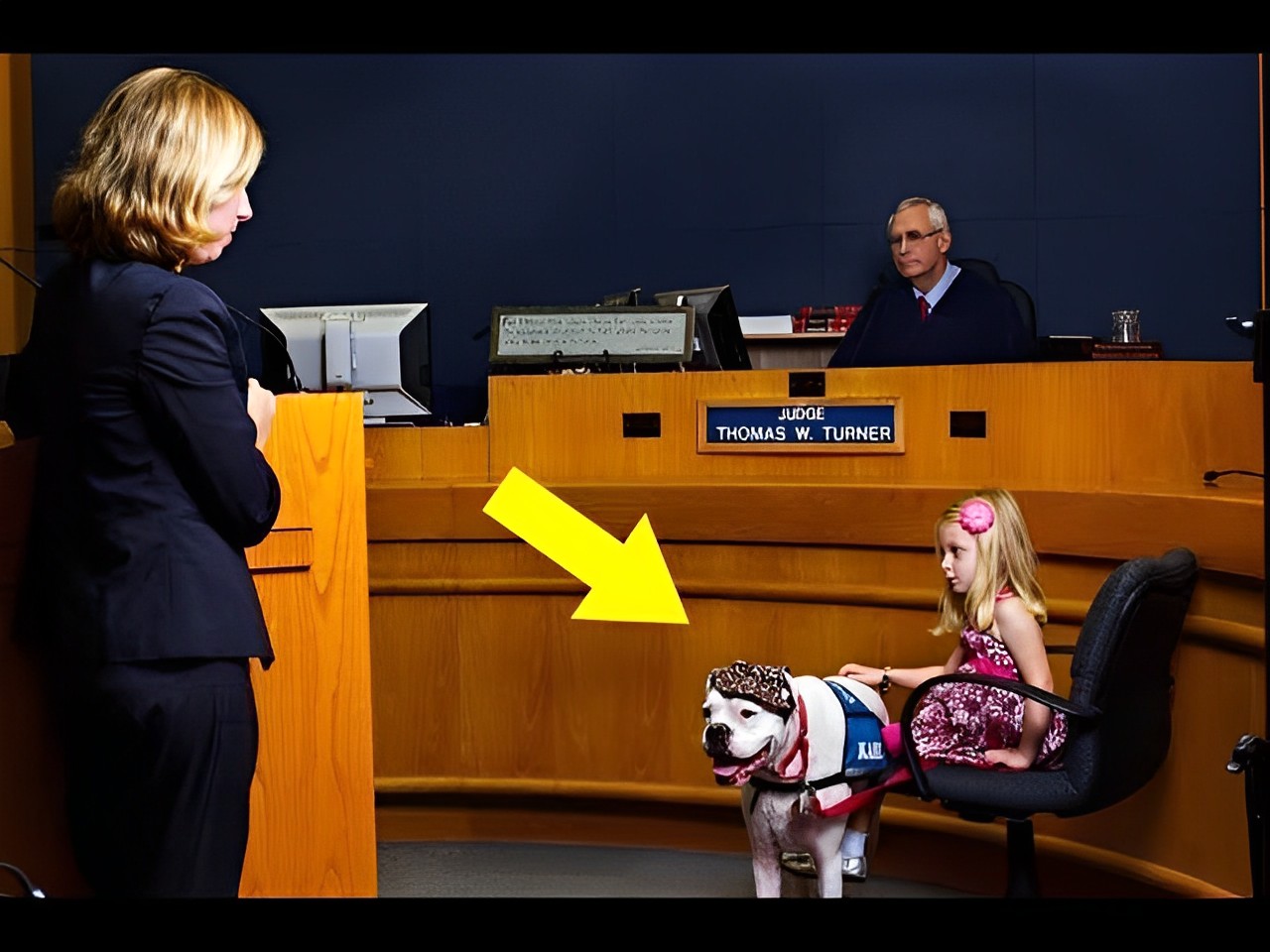 There was now one less evil man in the world posing a threat to the lives of both the little girl and her family. Due to Karl's endearing quirks, the story of the deaf dog became viral after the traumatic tragedy.
Karl Went Viral
Following the news's dissemination throughout various social media platforms, Karl shot to instant fame. Not only was the spotlight on him, but it also highlighted the incredible work that the K-9th Circuit Program does for the community.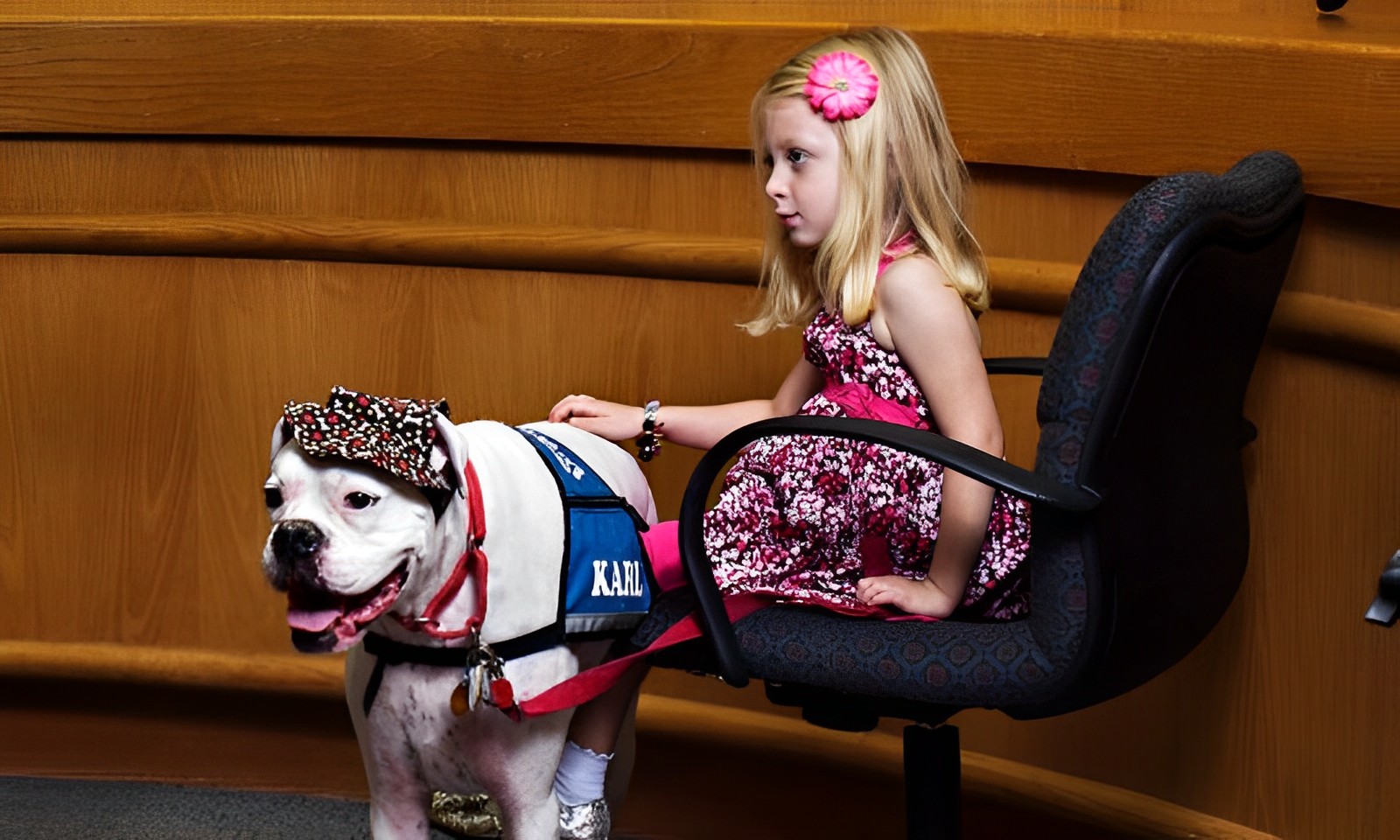 The nonprofit, the trainers, and the owners of the therapy dogs were all appreciative of the exposure that they received. People were now aware that this group could provide assistance to children, and they were also able to share information about the work the nonprofit does.
Support After the Trial
The youngsters might have a hard time dealing with the psychological fallout of being in court on their own due to the fact that it is still such a horrific experience for them. Therefore, Karl's responsibilities continue. When the children feel as though they require further help, he is permitted to be present with them whenever necessary.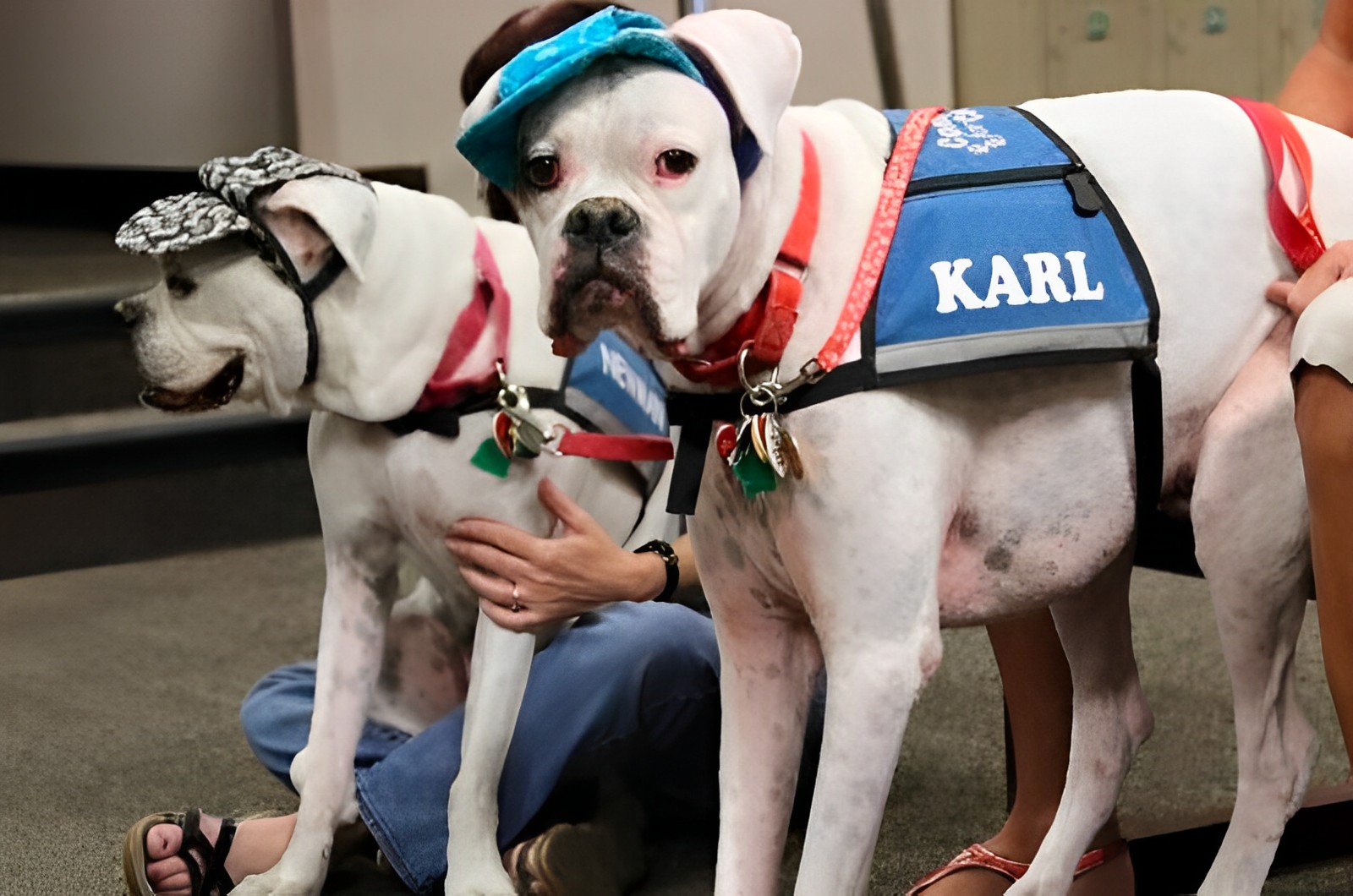 Even outside of the courts, Karl can assist children. They can make appointments to see him and talk to him.
A Hero That Wears a Blue Cap
Karl has demonstrated that he is an inspiring dog, and he illustrates that disabilities do not prevent anyone from showing that they can do anything, regardless of how small that action may be.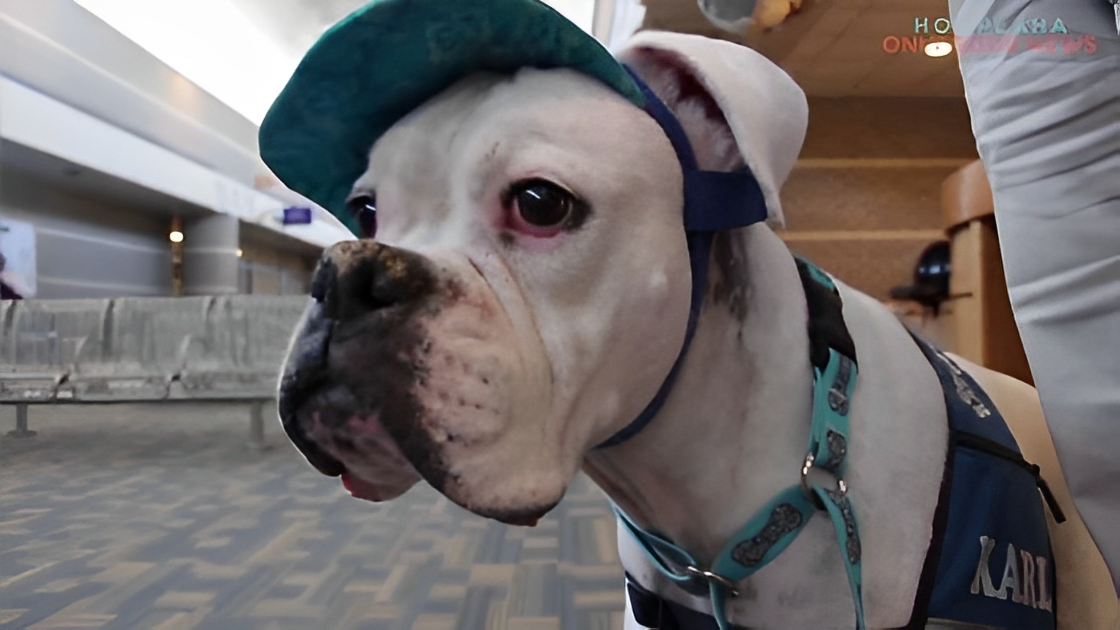 Even though he has a hearing impairment and finds it more challenging at times to engage with humans than other dogs do–he has demonstrated that with a modest bit of creativity on both his and his trainers' parts. And he can help many children get through trying times.