Uptight Neighbor Hilariously Reacts to Homeowner's Clothesline Hanging in the Backyard
People have been using clotheslines as a way to hang and dry their laundry since the 19th century.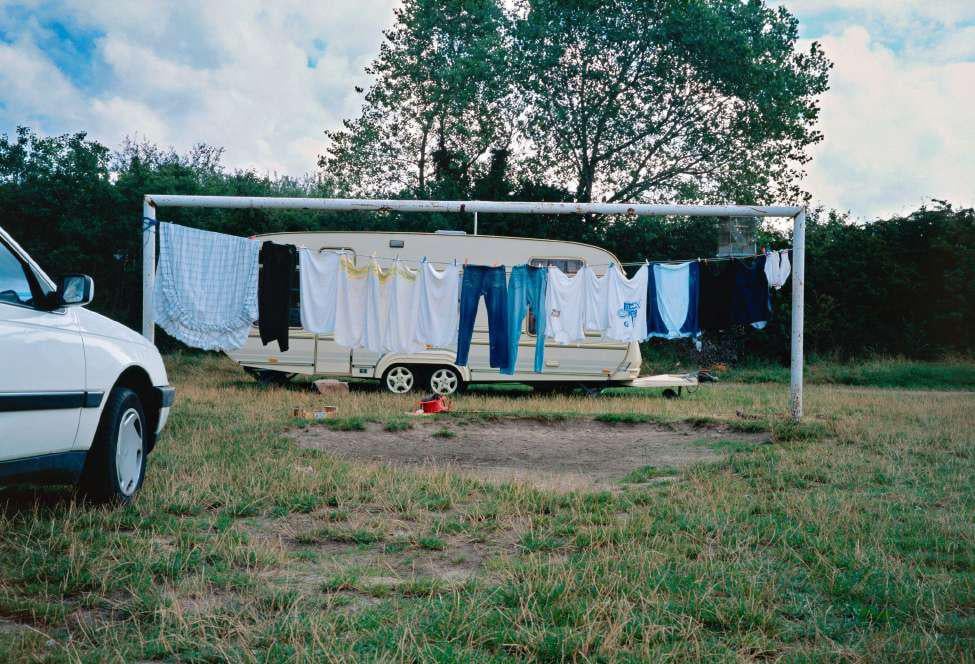 The simple device can be made by just stretching a rope or cord between two points and using clothespins to hang shirts, shorts, and dresses up to air-dry. While clotheslines were once a commonly used drying technique, they have largely been replaced by modern dryers. However, when one Reddit user opted to hang a money-saving clothesline up in his yard, his neighbor became personally offended by his choice.
A Redditor Questioned Who Was Right in a Battle About Laundry
A Reddit user who goes by the name BeeYehWoo decided to share the unique set of circumstances surrounding his neighbor's unsolicited opinion about his laundry routine.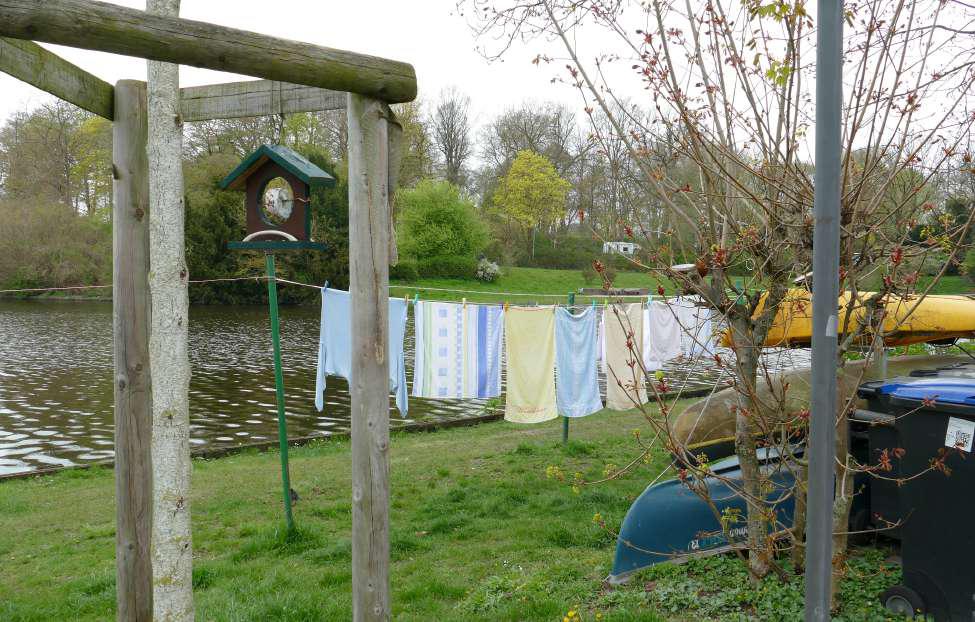 In the post, the Redditor explained that he began drying his clothes in his backyard during the pandemic. "Our house has a large clothesline setup, a previous owner had metal posts set into concrete in the backyard [and] I bought some new lines to string between them," he explained.
The User Had Already Been Using a Clothesline for Years
The Redditor, who has been drying his laundry outside for three years, then outlined the advantages of using a clothesline to dry clothes in comparison to a household dryer.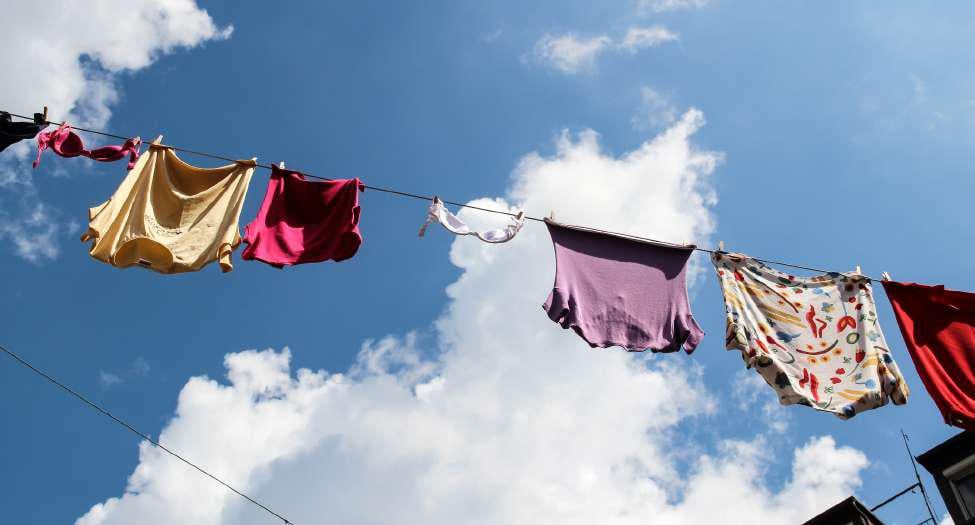 In addition to the ample "energy savings" that the user claimed to be benefitting from, BeeYehWoo wrote that his laundry even smells better when dried naturally outside. "Laundry smells fresh; better than those "outdoor fresh" dryer sheets that smell artificial," he claimed.
"Going Green" Is Another Reason the Redditor Dried Clothes Naturally
The online poster insisted that he and his wife's clothing "look better and last longer," but that wasn't the only reason he enjoys drying his laundry in his yard.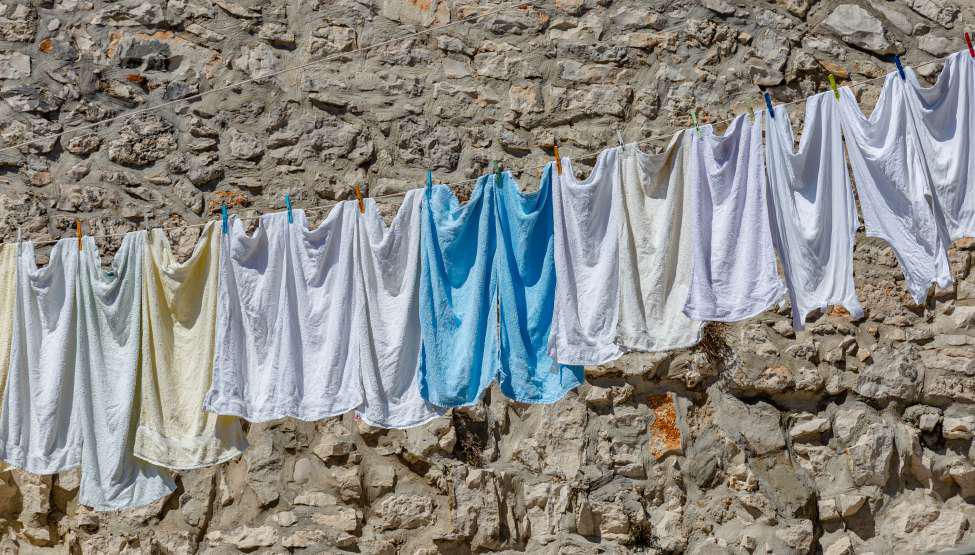 "I like the 'green' aspect of all this," he said, before saying that he still uses an indoor air-drying system when outdoor weather conditions don't permit him to use his backyard clothesline. "We still use the dryer sparingly if we need a garment immediately. I use a clothes tree in the basement to dry during winter or if it is raining," he said.
The Neighbor Taped an Angry Note to His Door
Once BeeYehWoo had started hanging his clothes up outside again, he was subjected to the unmitigated fury of his next-door neighbor.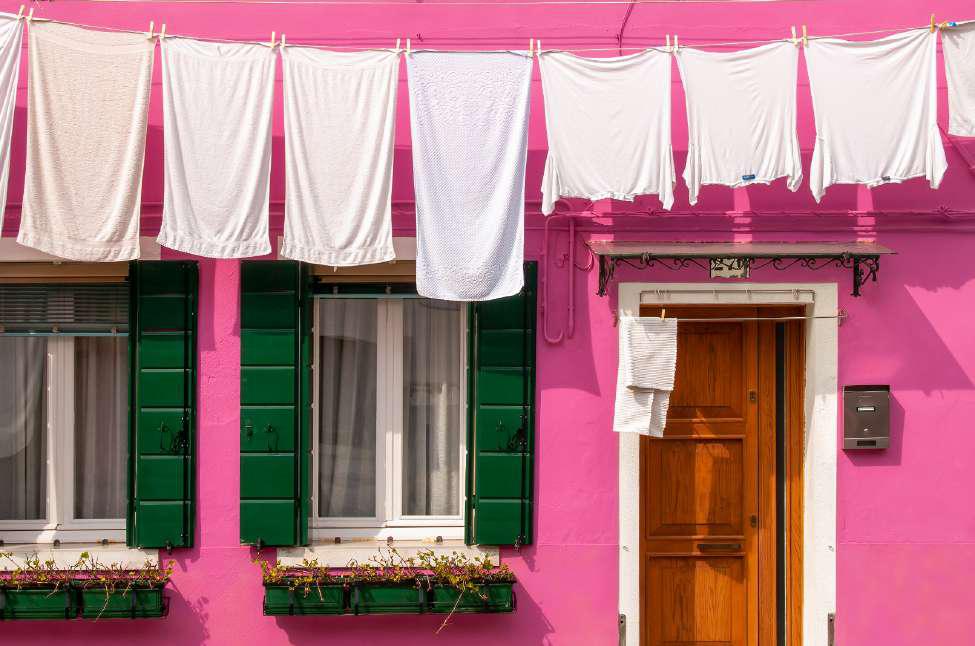 The Redditor said that his neighbor taped an aggressive note to his front door that blasted his decision to use a clothesline to dry his laundry in his own backyard, "I make the neighborhood look 'third world' like hillbillies live here," he said of the note, before listing a collection of reasons why his neighbor was upset with him.
The Note Criticized the Redditor's Outdoor Clothesline
The puzzled Reddit user continued to detail what the note said, writing "My hanging clothes are eyesores that lower property values and can be seen by potential homebuyers (there are several houses for sale on my street). I should use a clothes dryer like normal civilized people."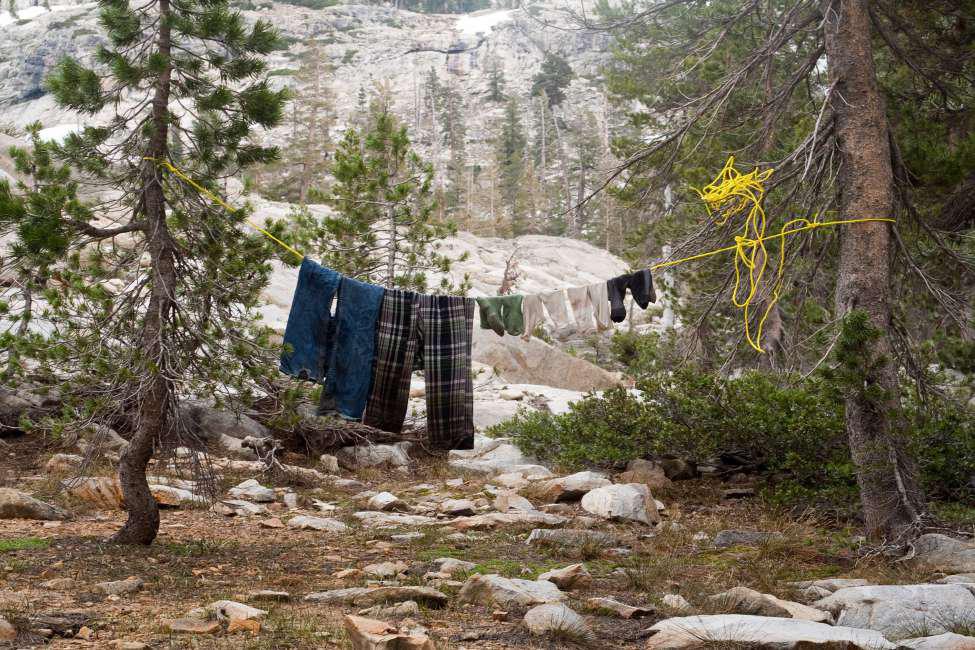 The Reddit user further detailed that his neighbor lived in a HOA that banned homeowners from hanging "unsightly" clotheslines and wanted the same rules to apply to BeeYehWoo, even though his home was not part of the HOA.
The Nosy Neighbor Had a Problem with Women's Undergarments Being on Full Display
The neighbor's rude note also accused the Redditor of displaying his wife's "indecent" clothing for all of the neighborhood to see, including children.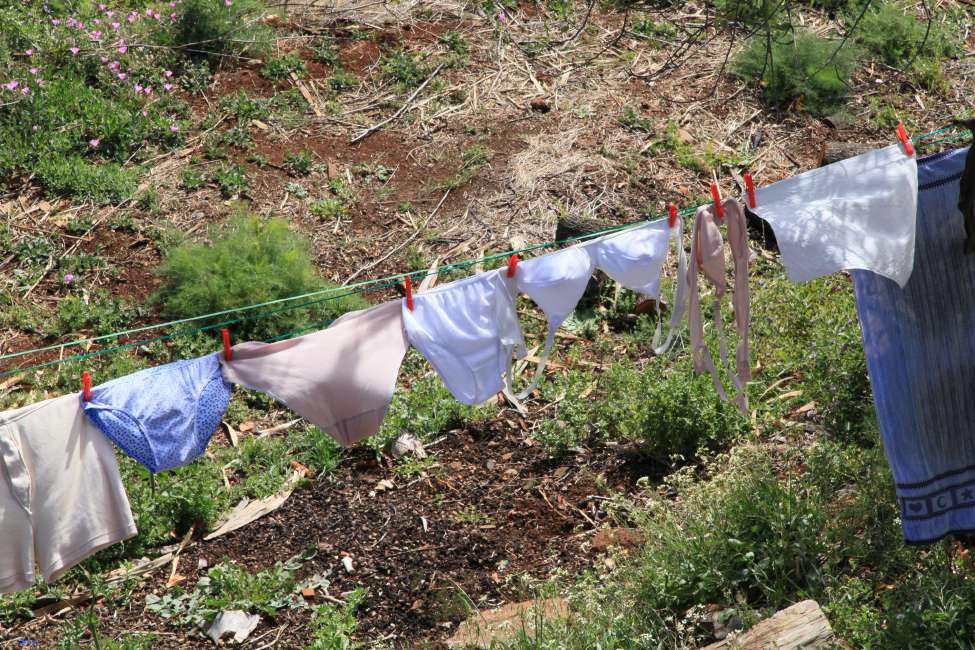 This was the only point of contention that the Reddit user could somewhat understand, as his wife's undergarments are usually "loud" colored and can be quite a sight hanging up in his yard. Overall, the Redditor was appalled at the notion that he and his wife's laundry "decay the neighborhood."
Underwear Was a Major Issue for the Dueling Neighbors
BeeYehWoo argued that if women's intimate retailers such as Victoria's Secret could display women's undergarments on mannequins in store windows, why shouldn't be able to hang his wife's unmentionables in his own backyard?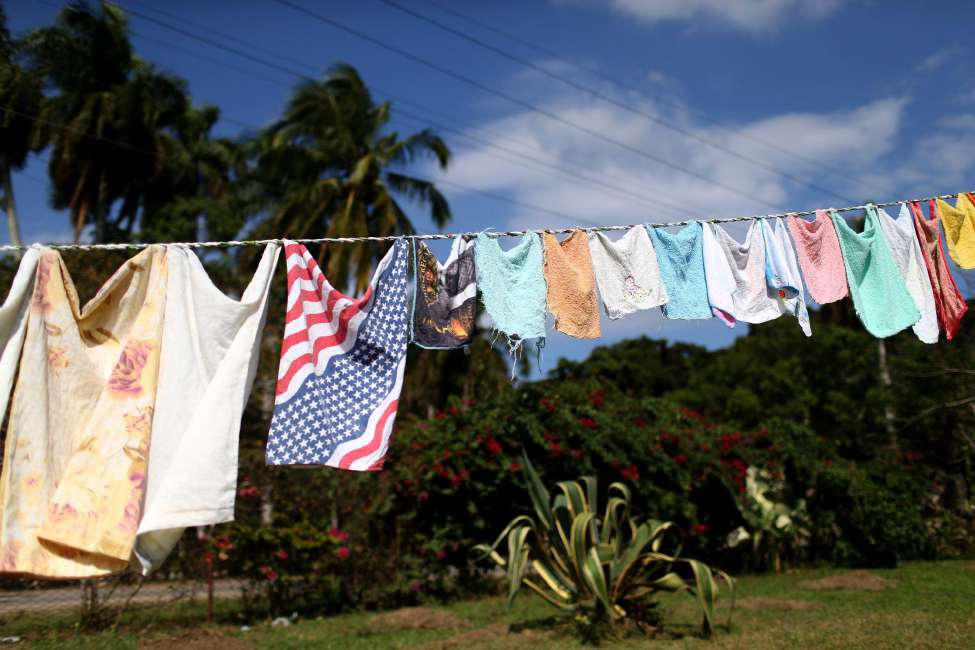 The Reddit user also noted that women wear less clothing to the beach than what was displayed on his clothesline. He then questioned where to draw the line in terms of what was 'appropriate' to hang up outside. He called the neighbor "prudish" by discouraging him from air-drying his underwear.
The Reddit User Still Hangs His Clothes Up to Dry
While the Redditor was perturbed by his overbearing neighbor's note, that didn't stop him from hanging his clothes out to dry.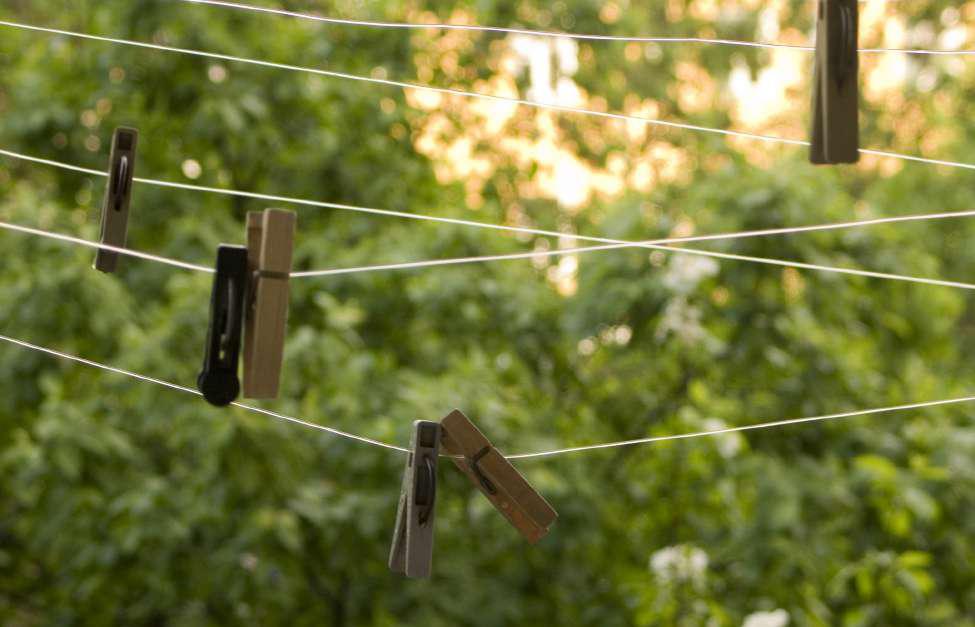 He said that he continues to dry his laundry outside and often wonders what his next encounter with his disapproving neighbor will be like. He also stated that the entire situation is "ridiculous," and implored the opinions of other Redditors to see who is really in the wrong.
The Redditor Got the Ultimate Revenge
Somewhat confused about what to do, the Reddit user showed the note to other neighbors in town.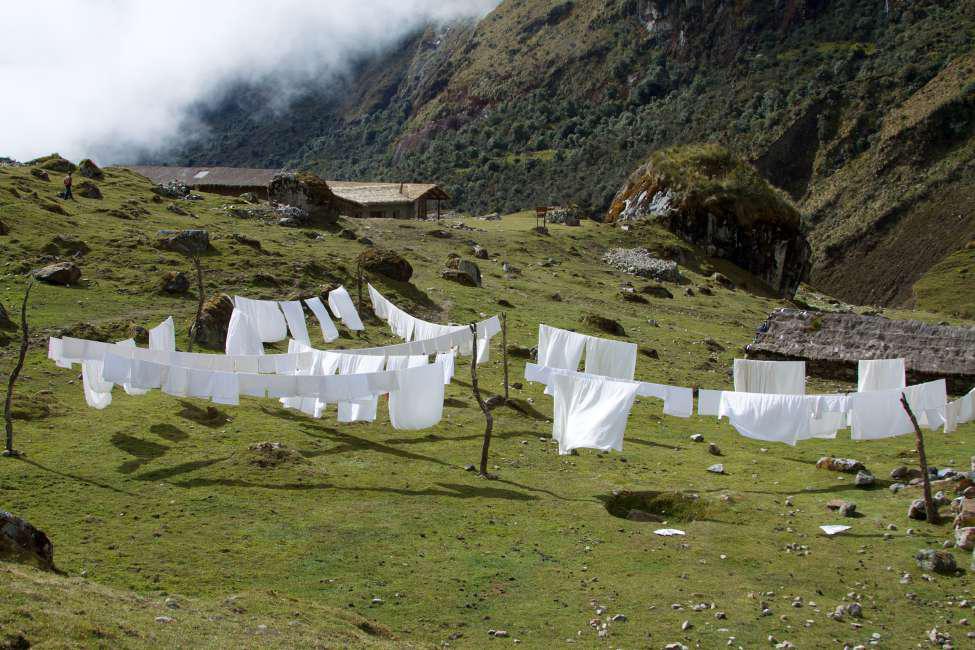 They seemed to agree with BeeYehWoo, and what they did next was truly amazing. Many of the neighbors in town constructed clotheslines in their backyards and began drying their laundry outside in solidarity with the Redditor. The Reddit user insisted that the neighbor's move was "not out of spite," but instead a "constructive way for his neighbor to see line drying as commonplace."
The Reddit User's Post Became Quite Popular
In the end, the Reddit user opted to take the high road by not responding to the neighbor's note.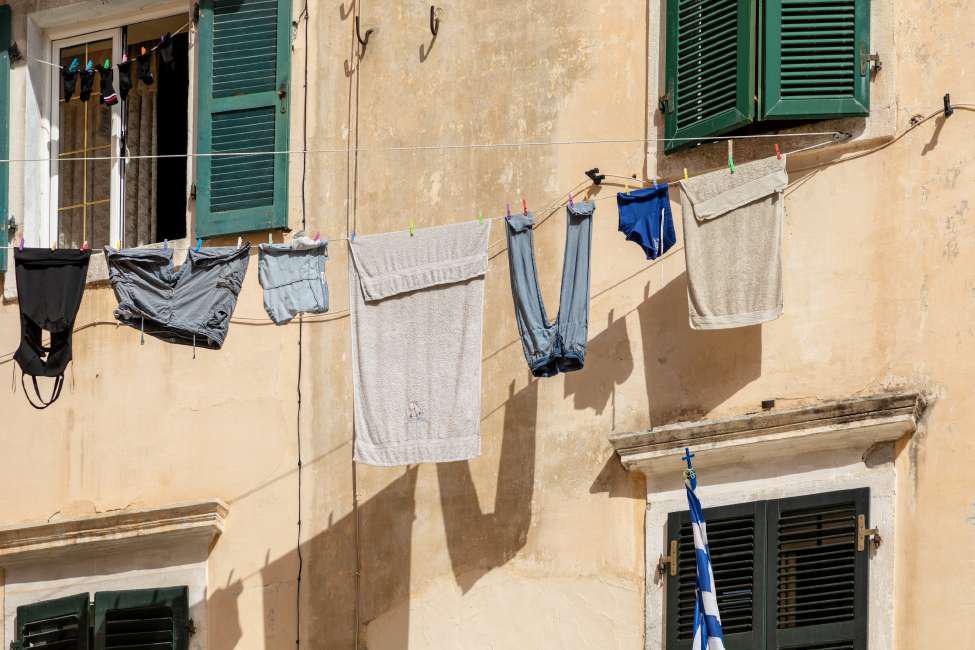 While he shared his story on Reddit to gather the opinions of others from all over the world, he did admit that he's "also looking for judgment." BeeYehWoo's Reddit post attracted more than 700 comments from other users, and many of them were on his side in the battle of the outdoor clothesline.
The Comment Section Has Chosen a Side
The majority of Redditors agreed with BeeYehWoo and showed their support in the comment section. One user pointed out that their grandmother used to dry clothes on an outdoor clothesline daily in the early 1900s.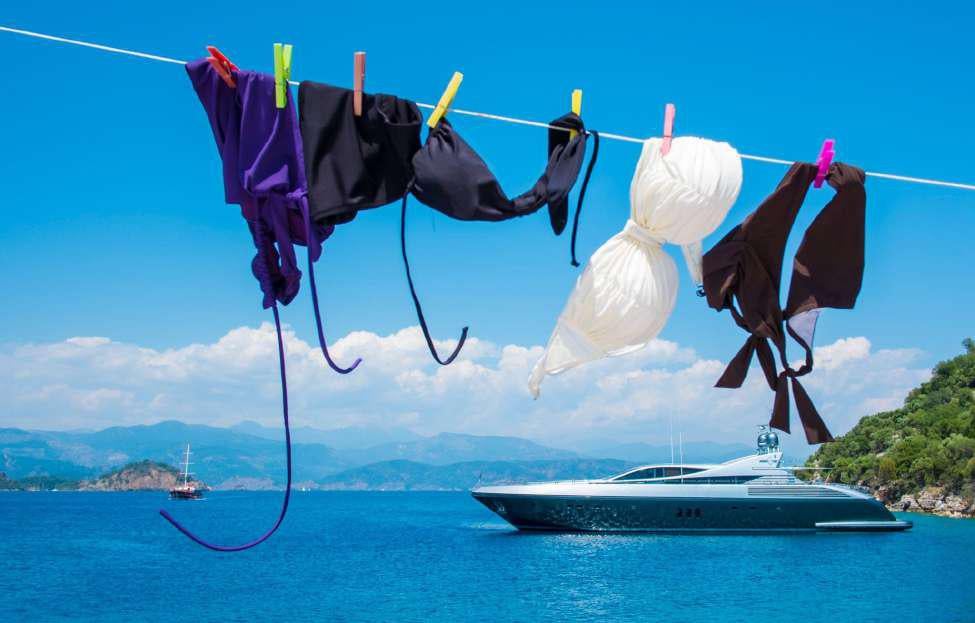 Another user wrote, "It just shows how way too privileged us Americans are, people in many other countries including Australia. It's normal not to have a dryer and hang clothes outside… We shouldn't have to waste energy to look "civilized." People from all over the world were in agreement that there was nothing wrong with hanging laundry out to dry.