UAW Makes Bold Demands That Include Four-Day Workweek and 46% Raise
The United Auto Workers (UAW) union has made "audacious" demands amid the threat of going on strike.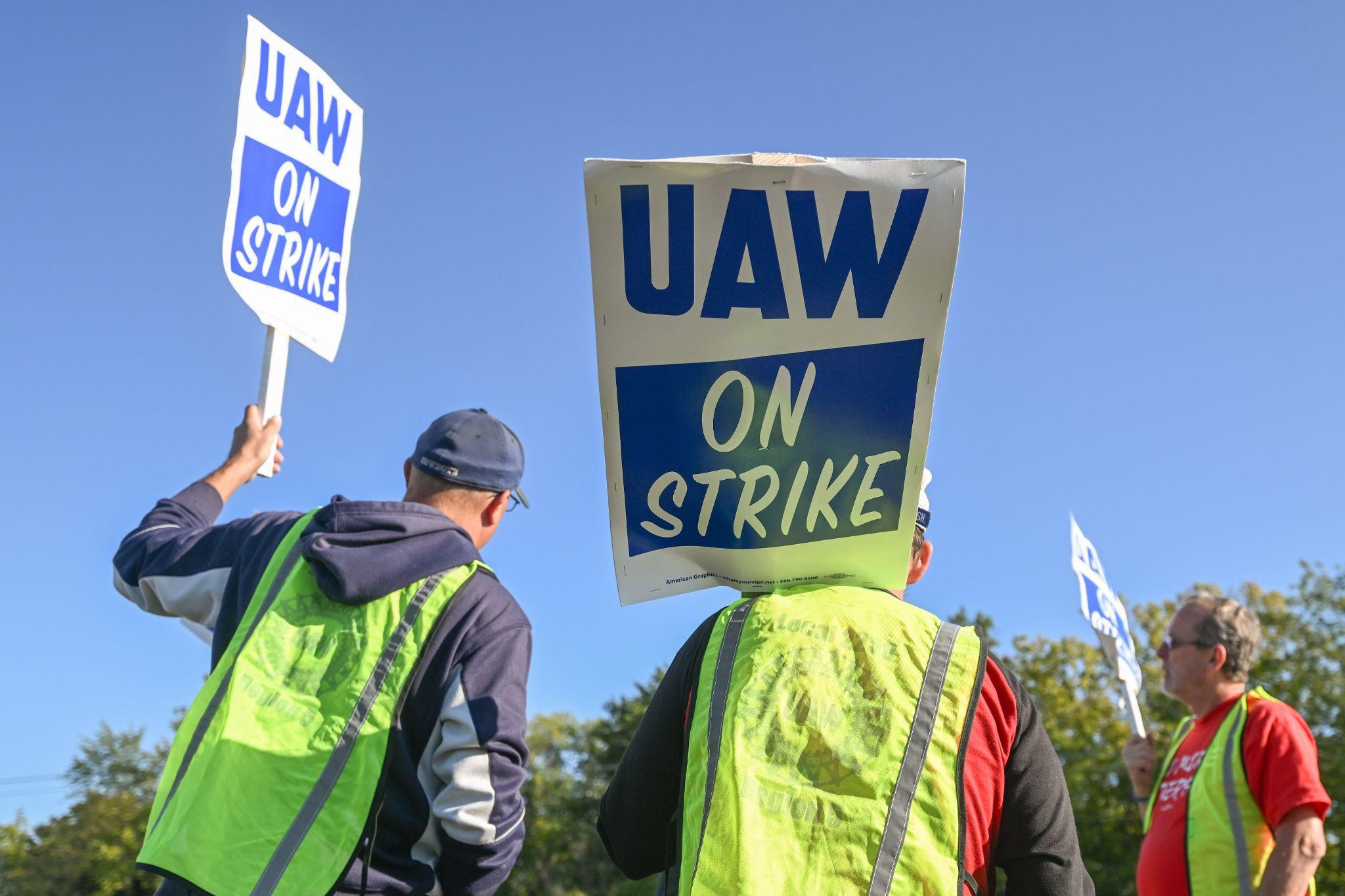 The UAW has boldly asked for a four-day workweek with full-time pay, along with a massive wage increase of 46%. On top of that, the UAW wants a share of company profits. It seems like the organization is going above and beyond to make outlandish requests as they threaten to go on strike if automakers don't give in to their demands.
Even UAW President Disagrees with the Demands
The UAW's call for a shorter workweek at nearly double the pay is shocking to say the least. UAW President Shawn Fain has even gone out of his way to comment about the insane demands auto workers have laid out.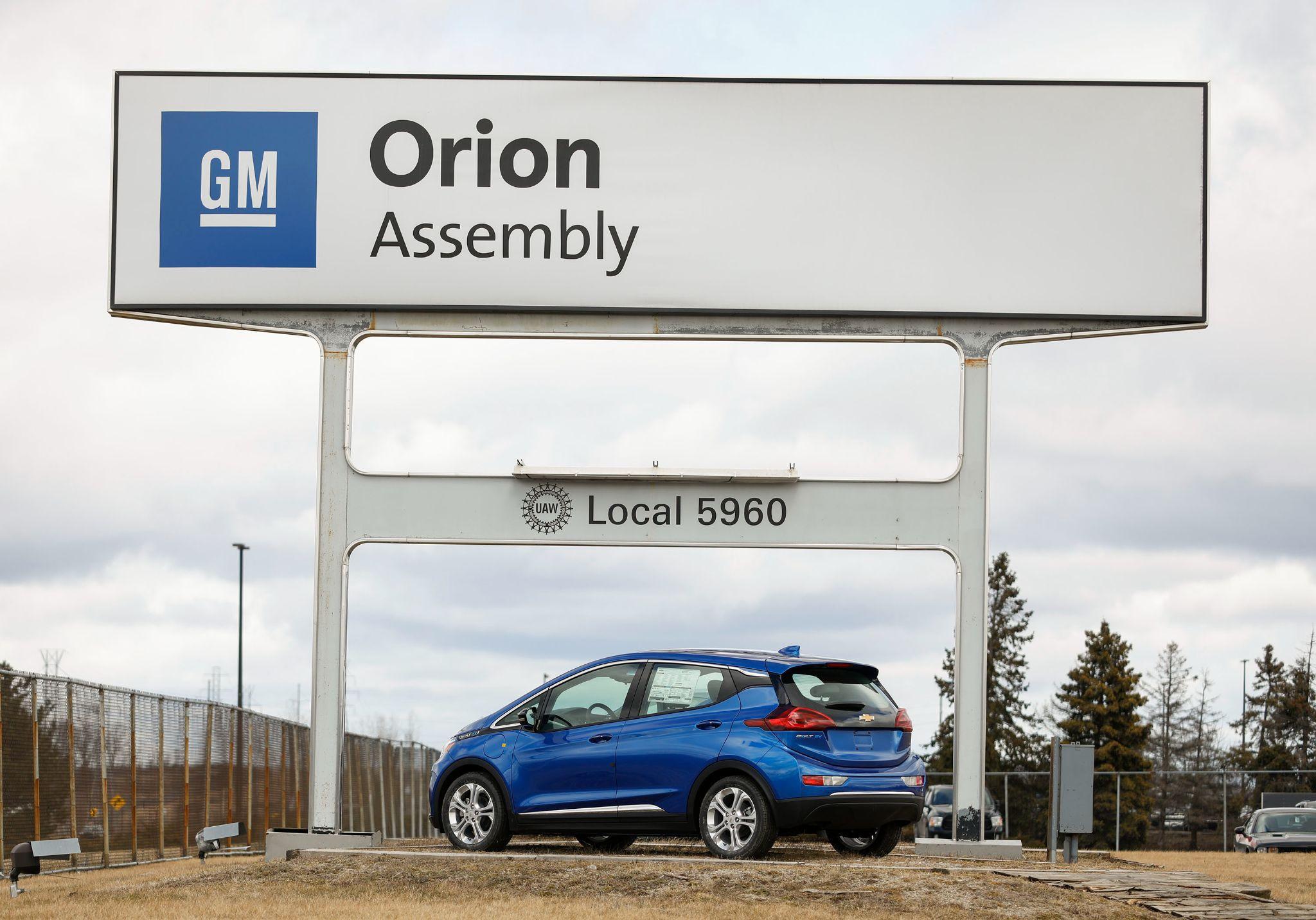 He described their list of needs as "audacious," though he has previously supported the impending strike. Fain, along with the UAW, has called out the "Big Three" power players of the automotive industry—General Motors, Ford and Stellanis.
The Brazen Request for a Raise
The UAW has asked for a dramatic 46% increase in wages over the course of a four-year contract. This bump would mean that top-earning auto workers would receive $47 per hour. Fain has tried to justify the large jump in pay due to compensation increases for CEOs at General Motors, Ford, and Stellantis.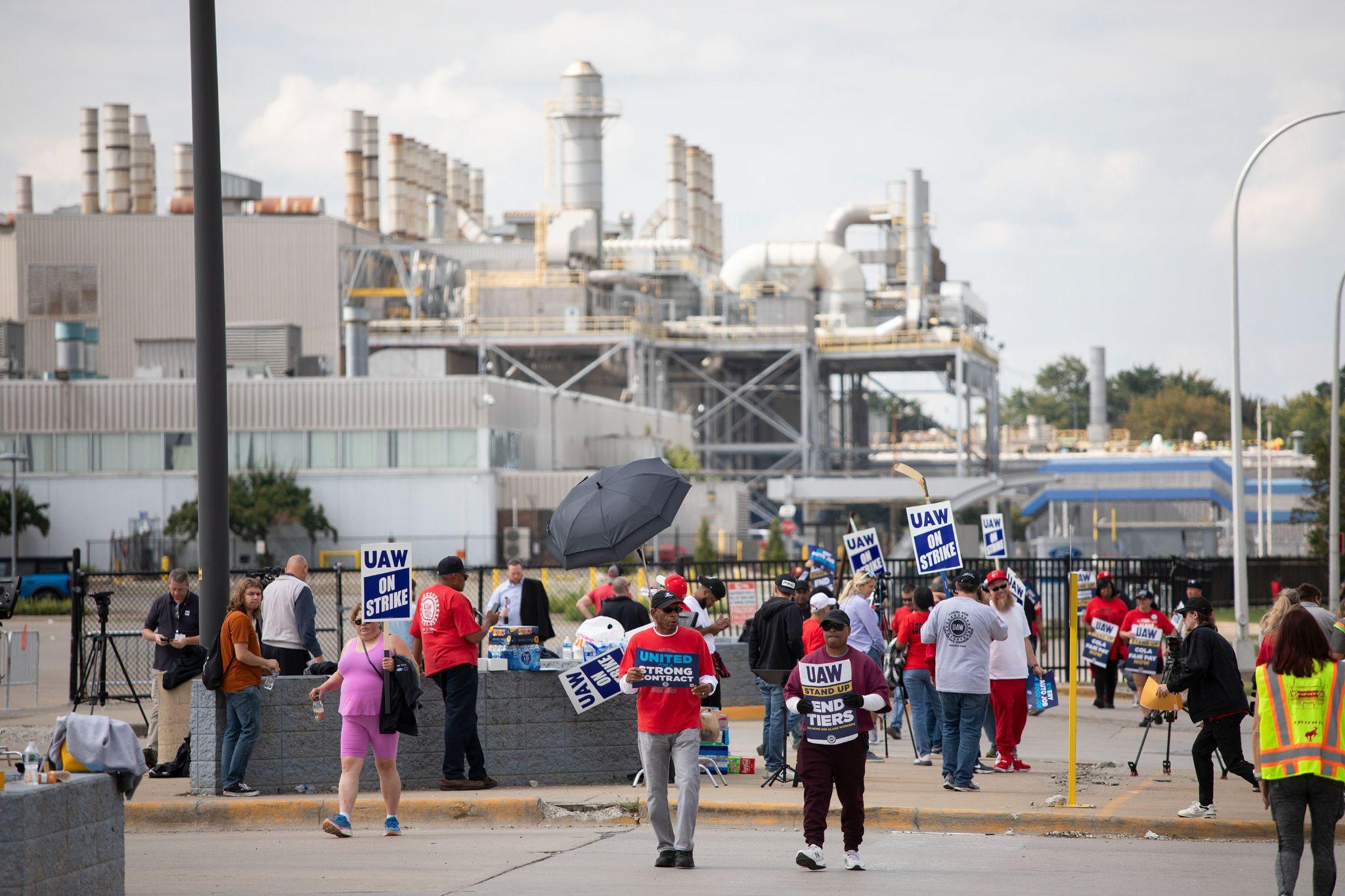 The president also pointed to inflation as another reason for higher pay. Fain believes that if CEOs at the Big Three are getting generously compensated, so should the auto industry's hard-working laborers. We went to Ford and proposed a double-digit wage increase, just like the Big Three CEOs have received over the last four years," he explained, "because we know our members are worth the same and more."
A Reduced Workweek With Full-Time Pay
Another glaring demand from the UAW is a 32-hour workweek while still pulling in full-time compensation. The timing of the UAW's request is notable, as many companies have started imploring a four-day workweek for their overworked employees.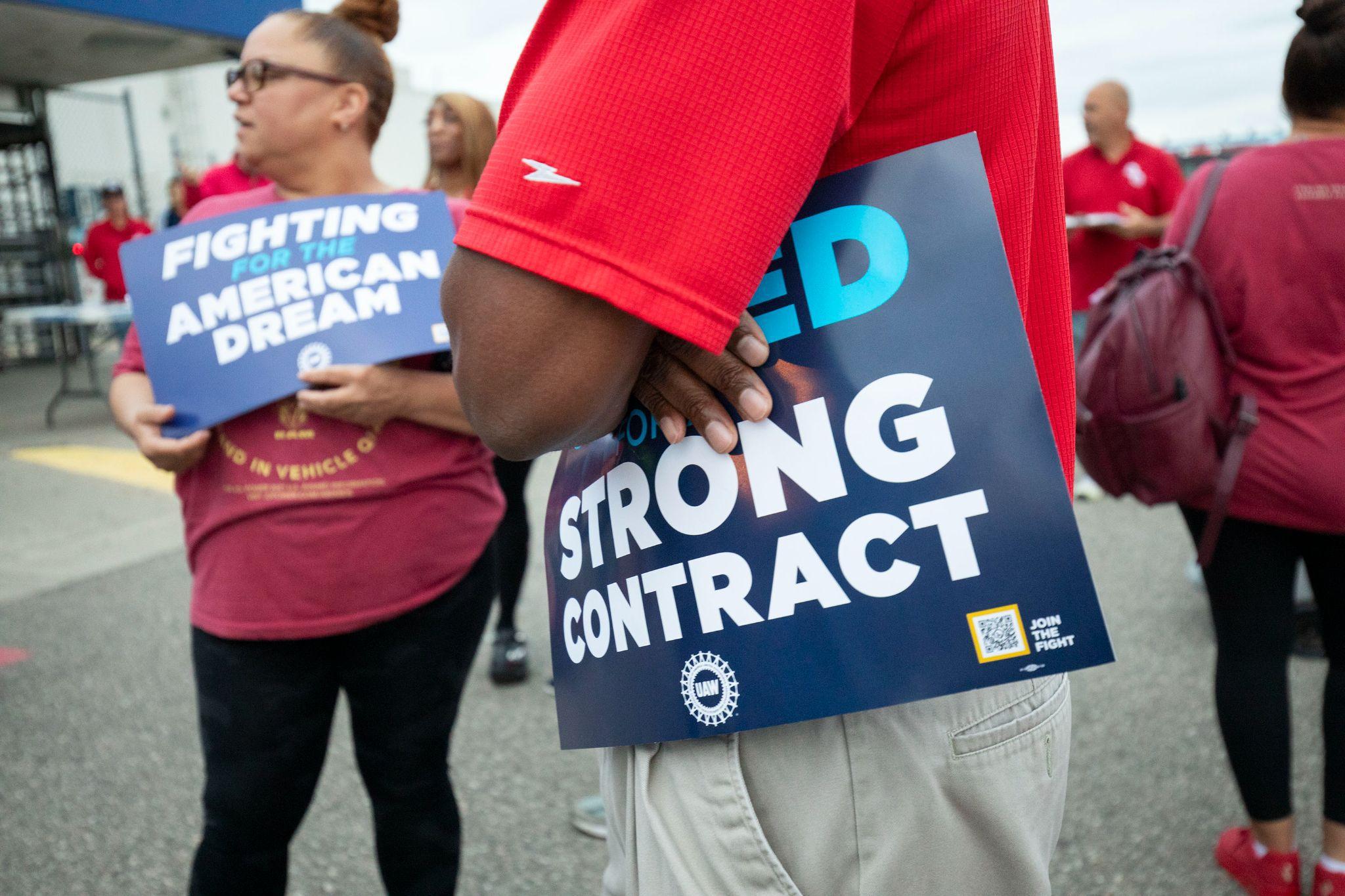 Of course, the pandemic greatly shifted the way people view having to physically go to work. "We need to get back to fighting for a vision of society in which everyone earns family-sustaining wages and everyone has enough free time to enjoy their lives and see their kids grow up and their parents grow old," said Fain of the request.
Ford Motor Makes Counter-Offers
In lieu of a four-day workweek, Ford has offered automakers benefits such as paid vacation and family time off. Under the presented terms, full-time auto employees could receive five weeks of paid vacation and two family days per year.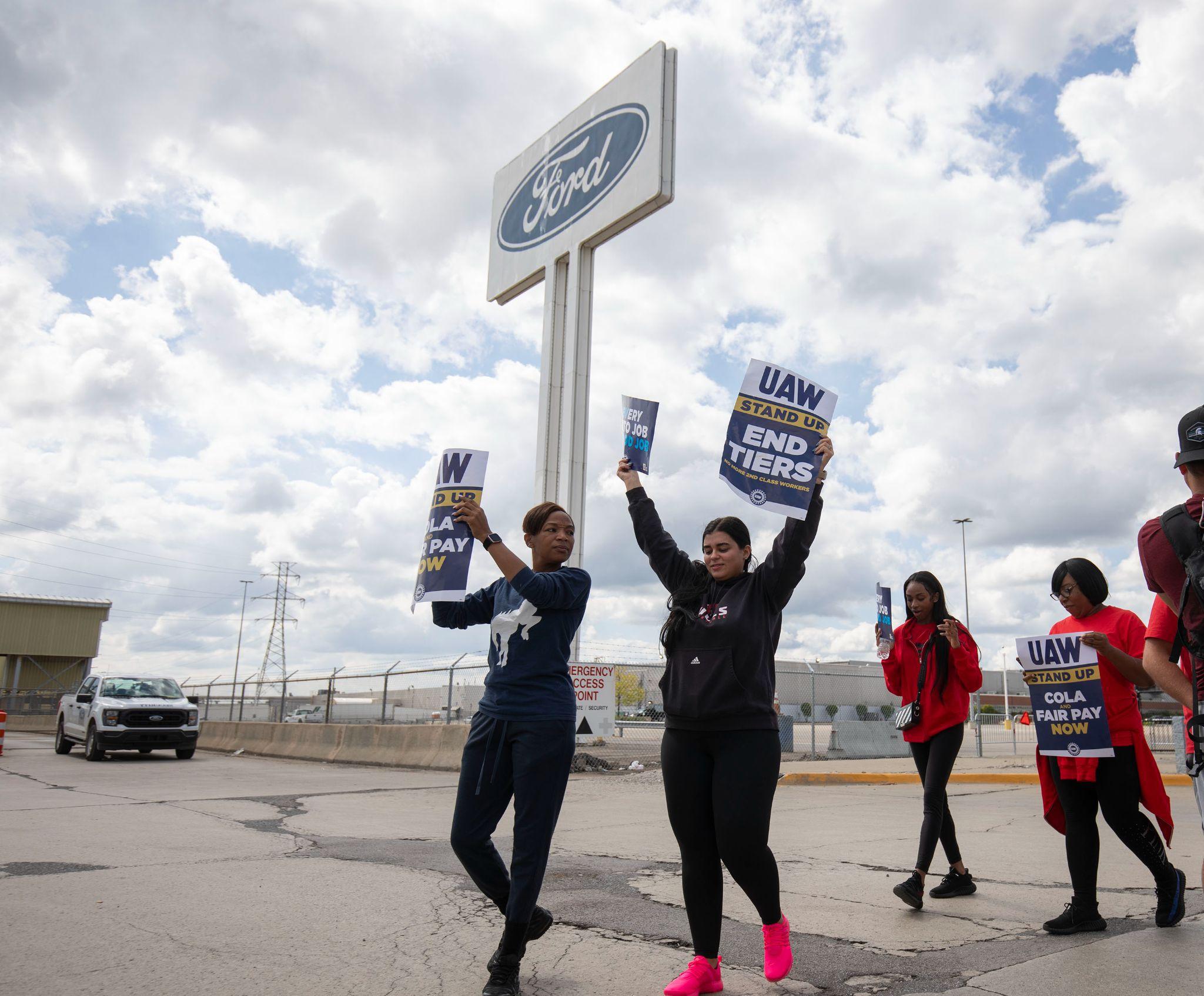 "We are committed to creating opportunities for every UAW worker to build a great career at Ford and to become a full-time permanent Ford employee with the good middle-class wages and benefits that come with it," the company said in a statement.
UAW Seeks Assurance and Job Security
Auto workers also are demanding protection if their production plant shuts down—the UAW wants workers to keep getting paid if their manufacturing center closes.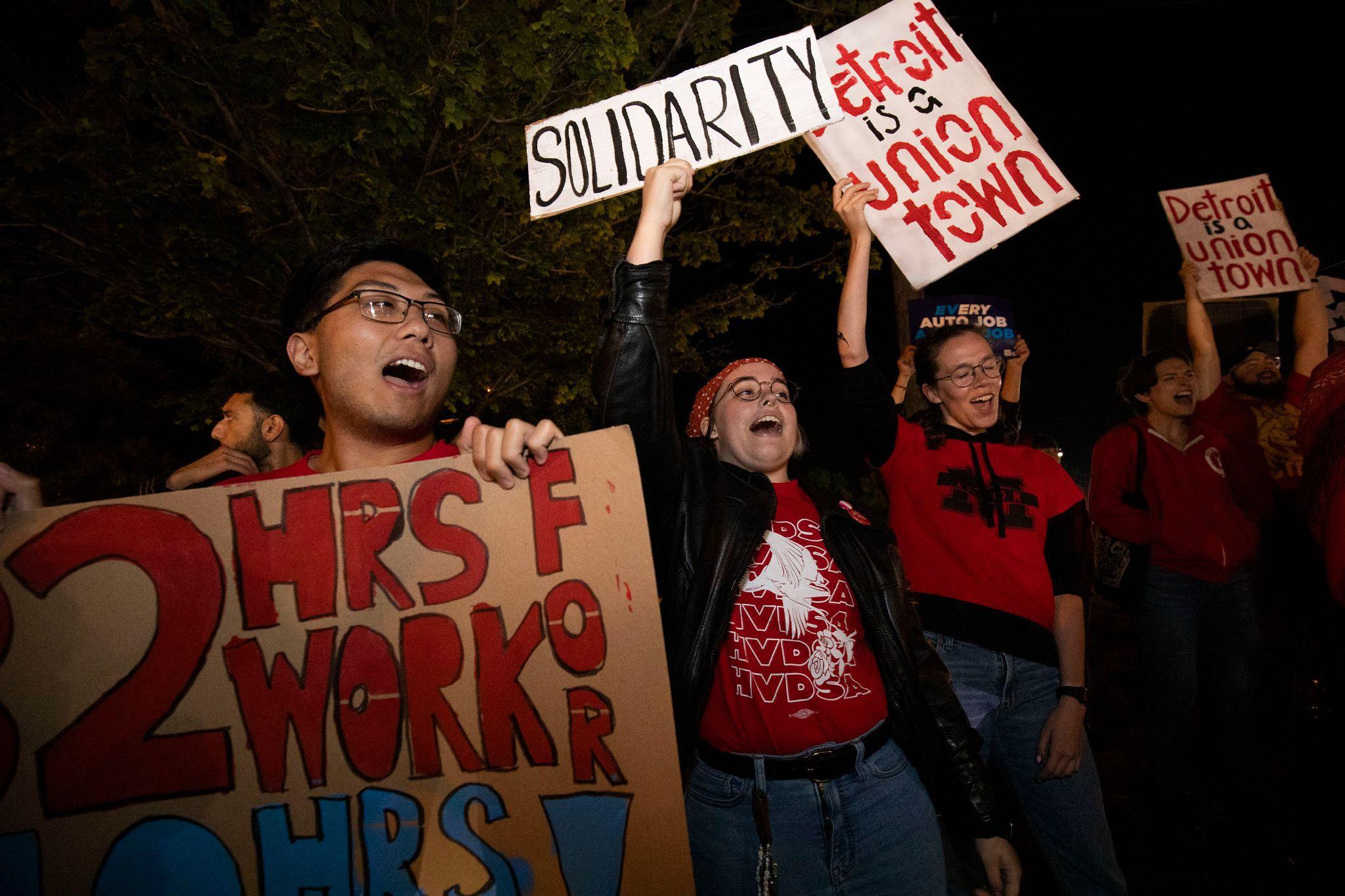 The UAW also asserts the right to strike if the manufacturing facility were to close. According to Fain, the UAW will no longer sit back and allow the Big Three to exploit them. He believes that the corporations want to be in control of everything from jobs to products, and the UAW vows to put an end to that logic.
Ford Is the Only Automaker Willing to Offer a Raise
Unsurprisingly, automakers have mostly rejected the proposed demands by the UAW. So far, Ford has been open to negotiation, offering a 9% wage increase and a one-time payout that would bring the raise to 15%. Ford believes its offer is fair and just.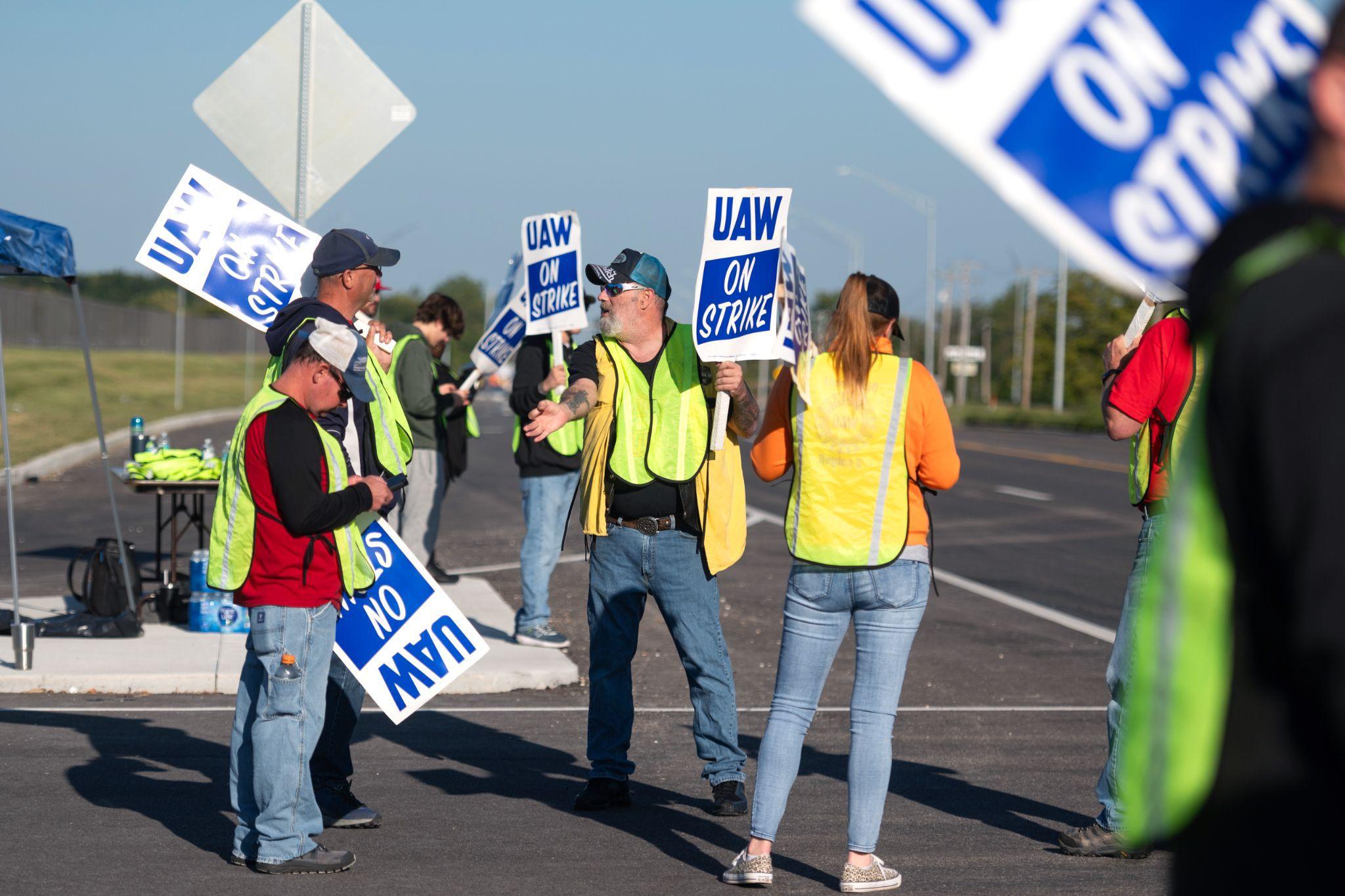 Jim Farley, president and CEO of the automotive company said, "Overall, this offer is significantly better than what we estimate workers earn at Tesla and foreign automakers operating in the US."
An Automotive Strike Rapidly Approaches
The UAW has vowed to start a strike if no deal can be made with the Big Three before a certain date. In a statement to the media, a representative for Stellantis said that discussions "continue to be constructive and collaborative with a focus on reaching a new agreement that balances the concerns of our 43,000 employees with our vision for the future."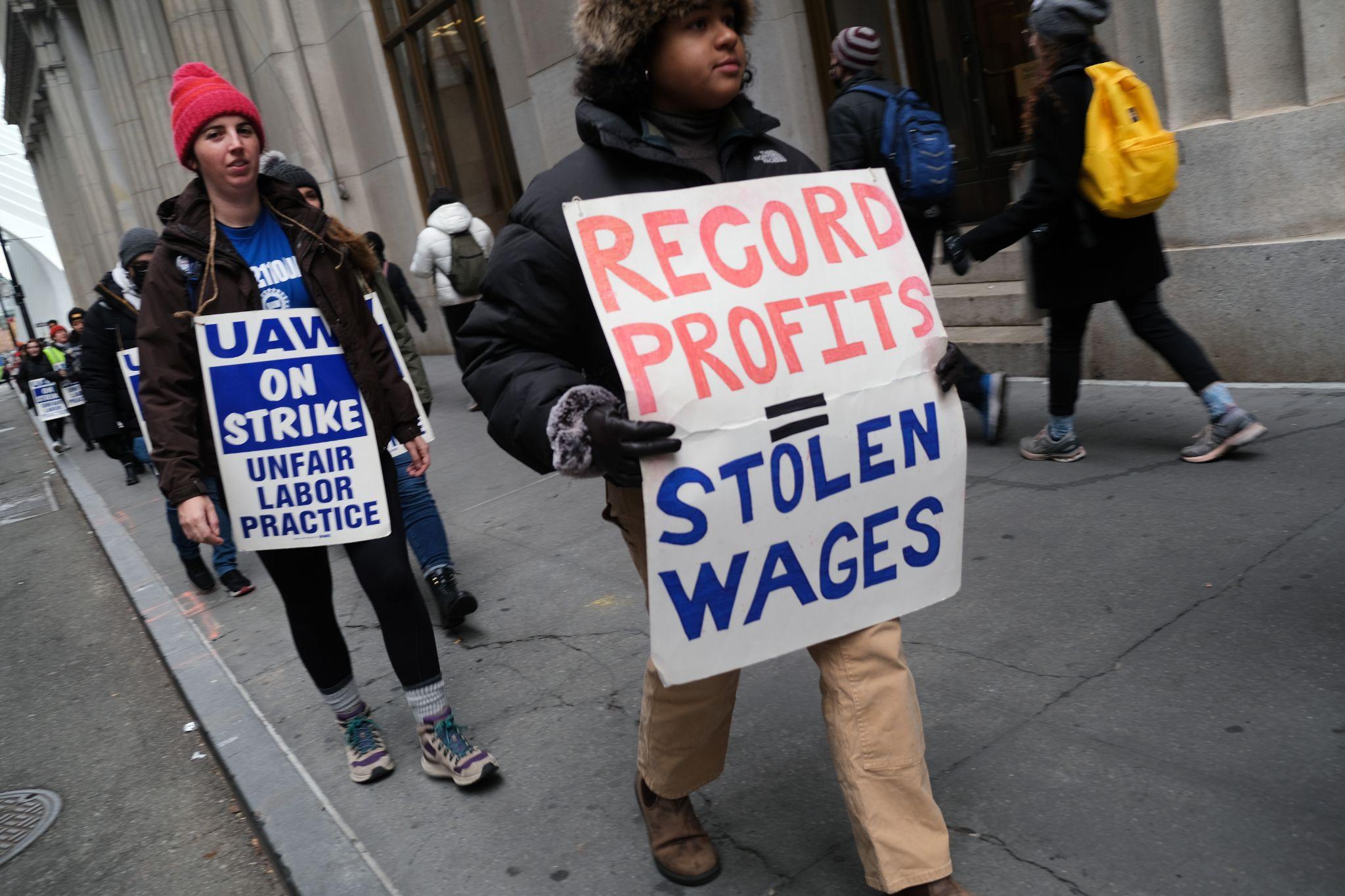 Ford has also publicly commented, saying the company is "looking forward to working with the UAW on creative solutions during this time when our dramatically changing industry needs a skilled and competitive workforce more than ever."
General Motors Claims the UAW Keeps Piling On Demands
General Motors Executive Vice President Gerald Johnson voiced his frustration at the UAW's growing list of demands while stating the company's commitment to come to an agreement.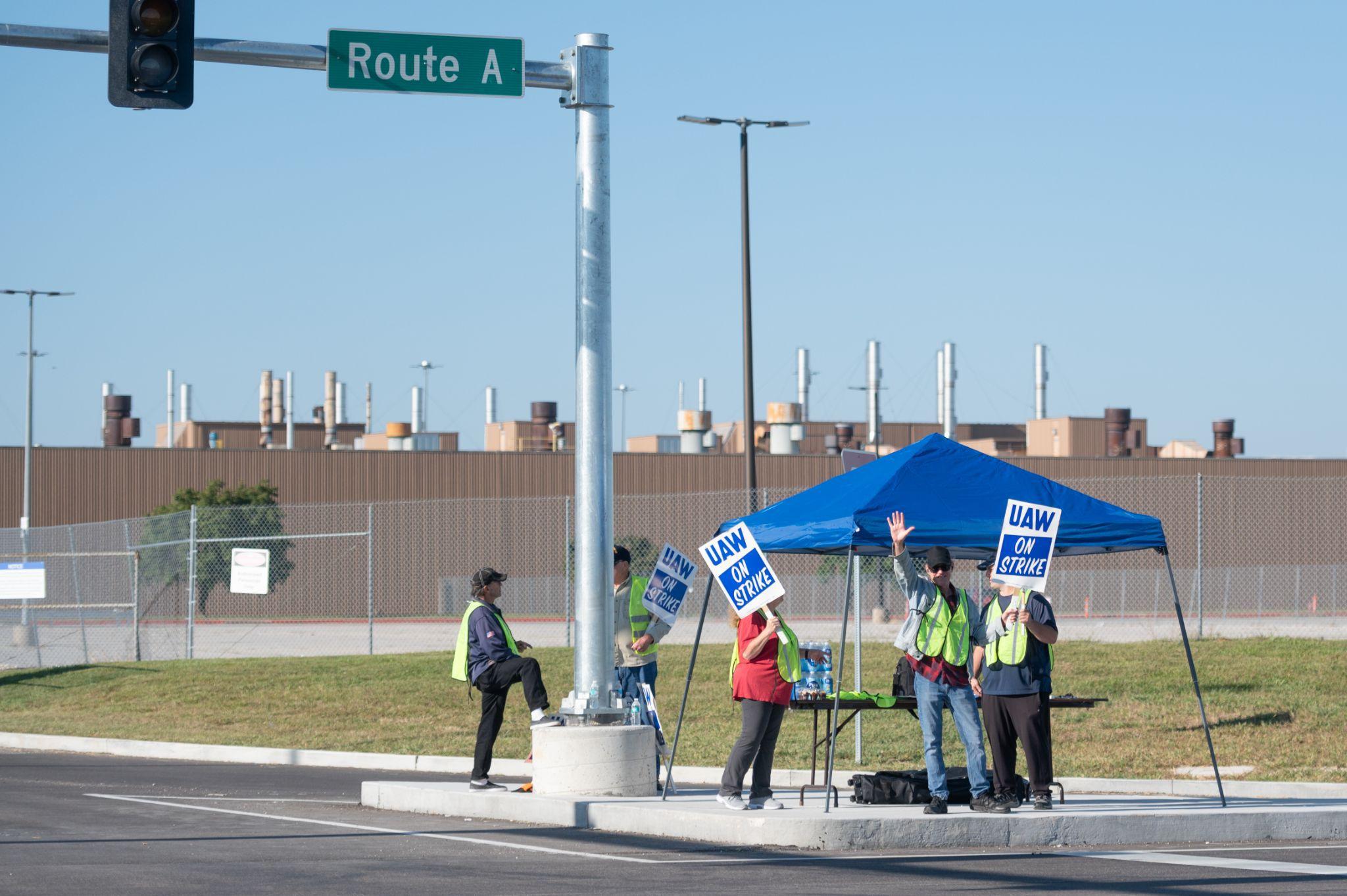 The pace of negotiations is based on how quickly both parties resolve nearly 1,000 UAW demands, including more than 90 presented this week. "Our goal remains the same—to achieve an agreement without a disruption that rewards our team members and protects the future of the entire GM team," he said.
What Does the Strike Mean For Consumers?
United Auto Workers plan to launch a historic strike over a dispute regarding contracts. For now, the strike is limited to automotive factories making specific models.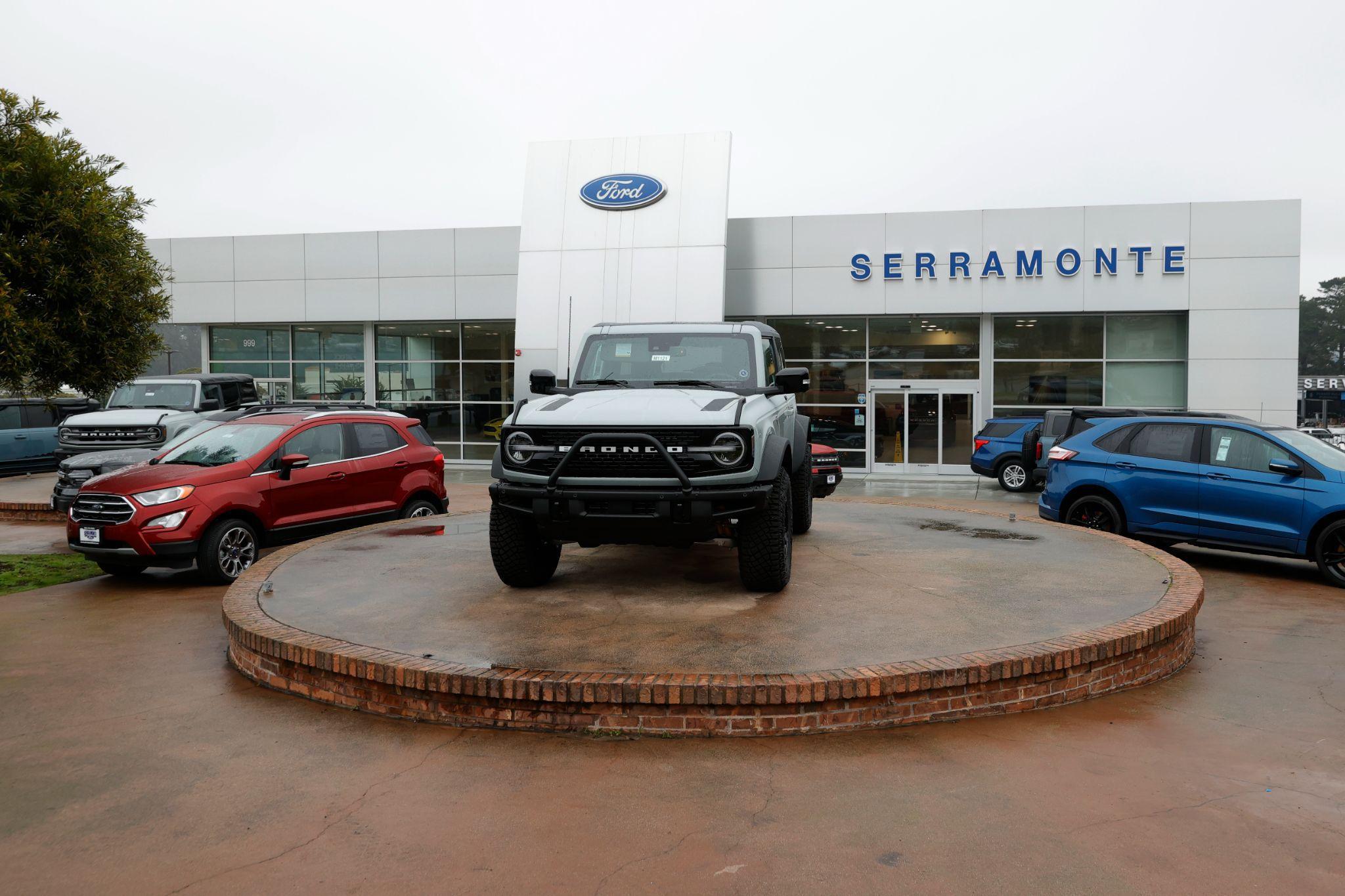 However, if the strike is prolonged, many fear that car prices will spike once again. If you're planning on buying a car, it's recommended to do so before the strike takes a toll on the automotive market. Much like during the pandemic, the demand for cars will rise, while supply decreases. This outcome means prices will eventually soar.
Everything Hinges on an Agreement Between the UAW and The Big 3
If the UAW has its way, the union will have enough leverage to make some serious changes within the automotive industry. Fain says that the circumstances surrounding an agreement with the UAW and the Big Three are paramount.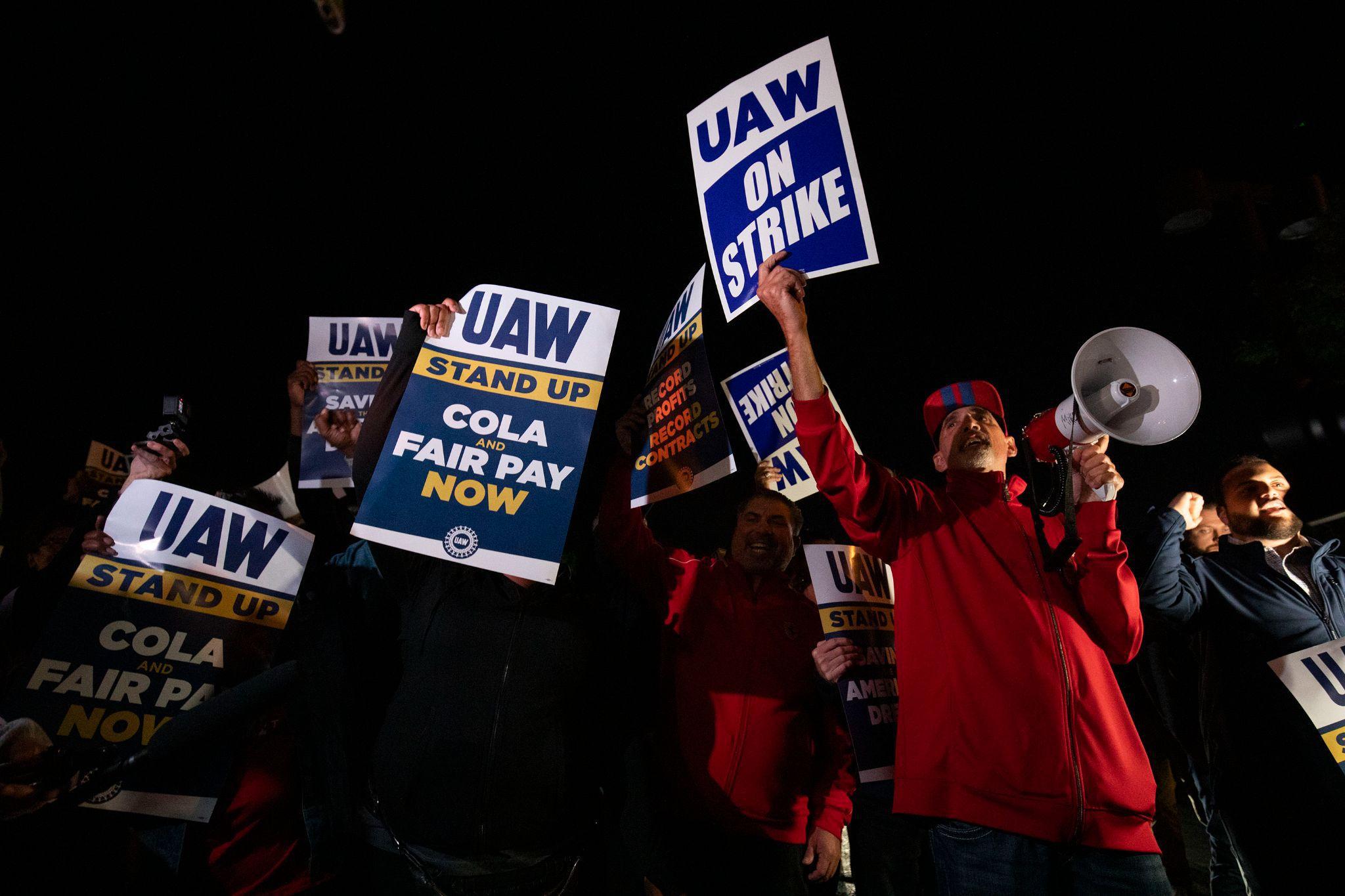 He insists they are proceeding with caution, saying, "We will not make a deal that endangers our ability to invest, grow and share profits with our employees." He added, "That would mortgage our future and would be harmful to everyone with a stake in Ford, including our valued UAW workers."
The UAW Officially Goes on Strike
The deadline to reach an agreement passed on September 15, and the UAW formally went on strike. Automakers walked out at three major production plants—a GM plant in Missouri, Stellantis in Ohio, and Ford in Michigan.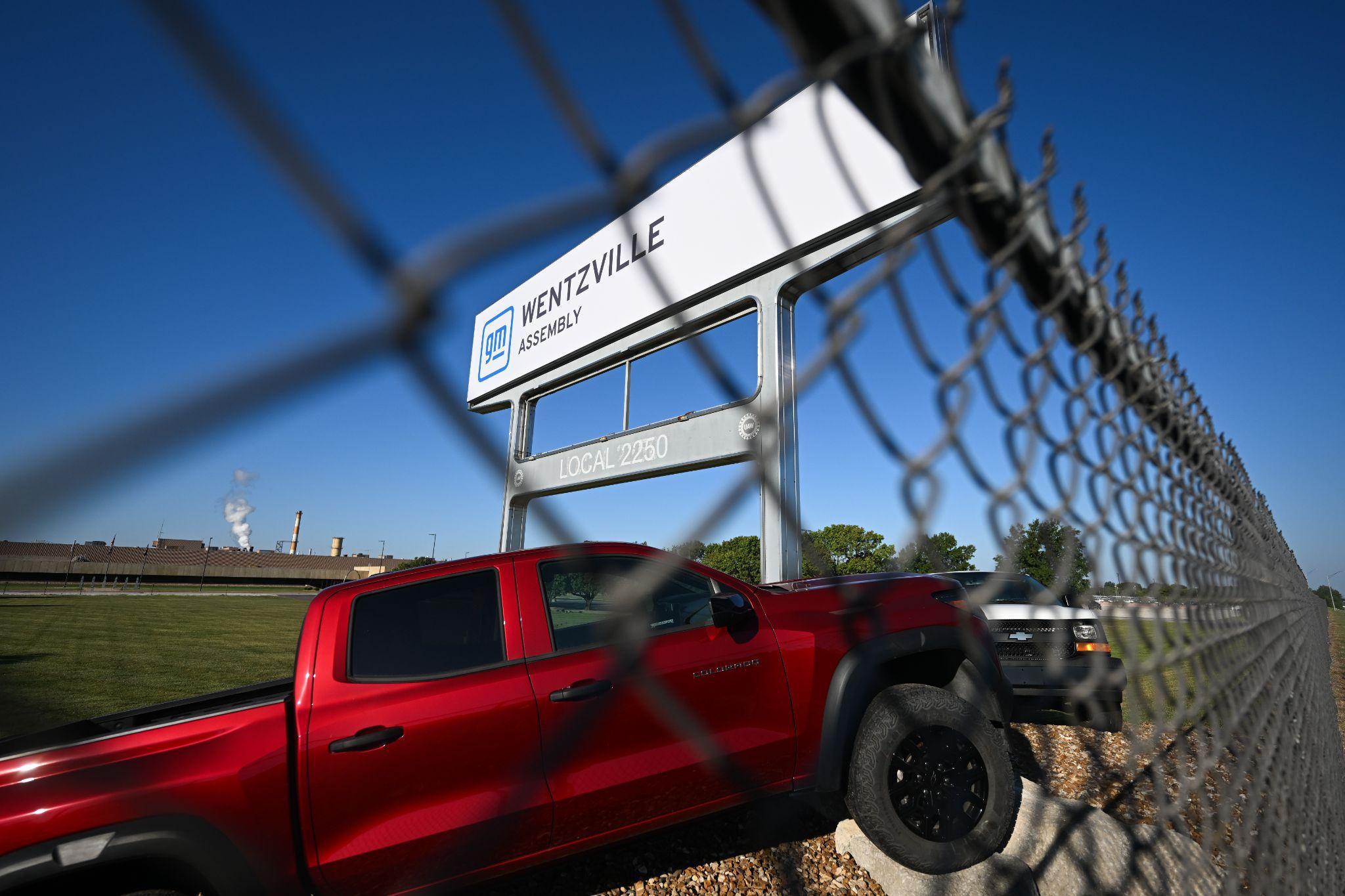 Around 146,000 workers stopped working until the Big Three agree to the conditions they outlined in their proposed new contracts. This is a major move for the UAW and could mean big changes for the automotive industry in the coming months.