This Couple Gets Revenge On Their Horrible Neighbors By Buying Their House
There's a limit to what you can tolerate when it comes to neighbors. No one wants to start a feud, but sometimes the people next door test you beyond endurance. Emily had been trying to keep cool about her horrific neighbors, attempting to avoid confrontation.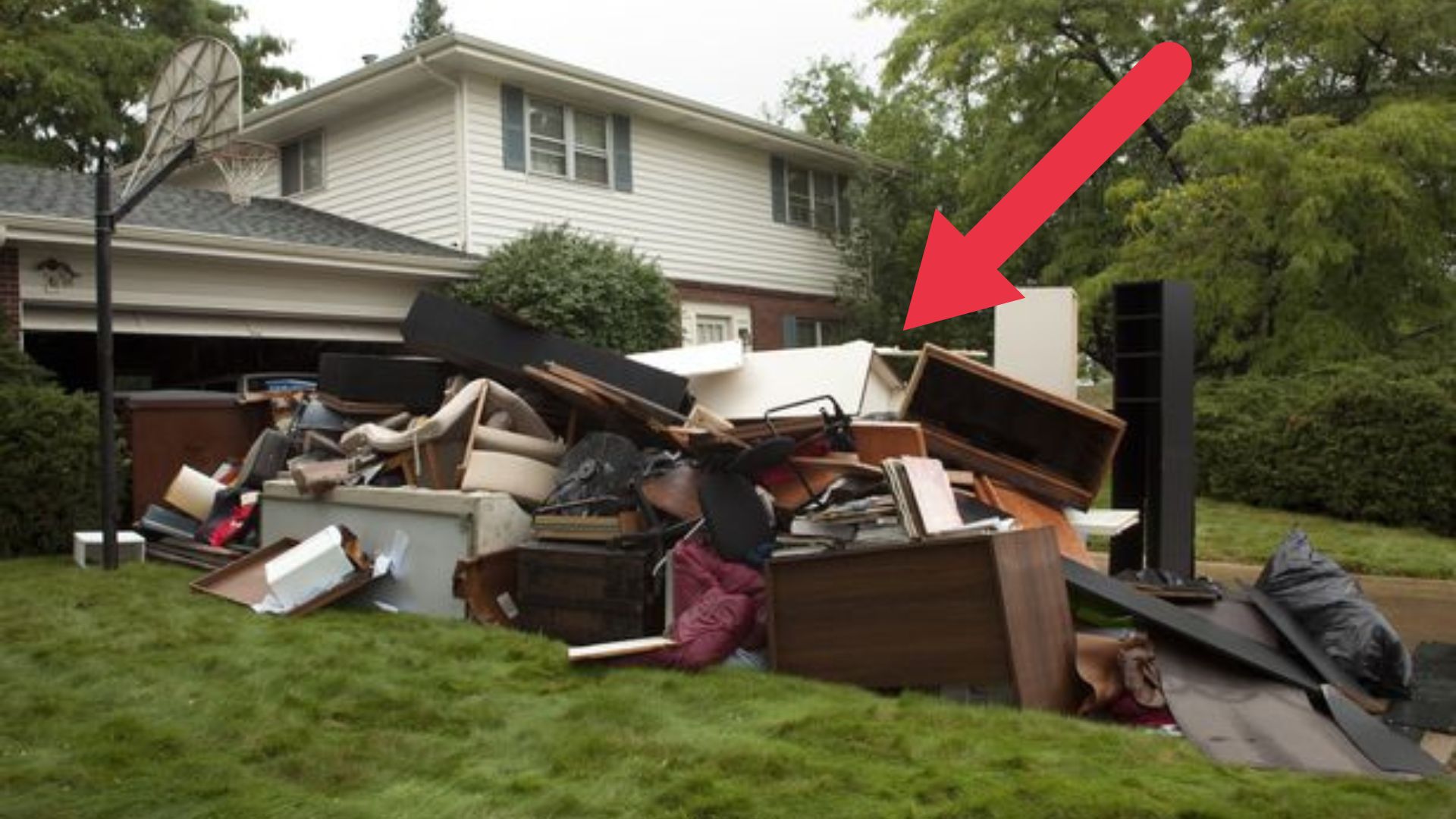 Finally, she got her revenge. She held the paperwork in her hands, and they were going to get what they'd deserved all these years. Keep reading to find out the whole story. 
The House of her Dreams
For the Swansons, moving to Hawaii was the fulfillment of a dream. For years they'd saved their pennies to purchase a home in what they considered paradise. Finally, their fondest wish came true and they moved to a beautiful duplex in Hawaii.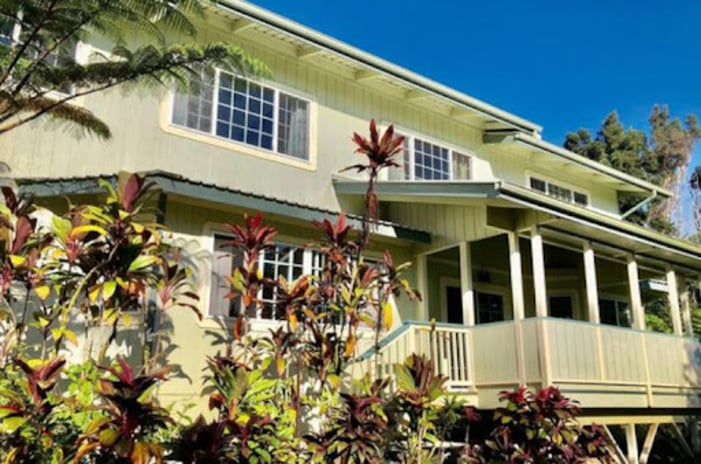 This is a couple who had worked hard all of their lives and never spent much on themselves. They saved as much as they could with one goal in mind, a home in Hawaii. To the Swansons, reaching this goal together was the culmination of many years of planning and dreaming.
It Started Out So Well
When the Swansons moved in, they were beaming. The house was gorgeous, and it was exactly what they'd been looking for. The landscaping, the neighborhood, and the local shopping were just right for them.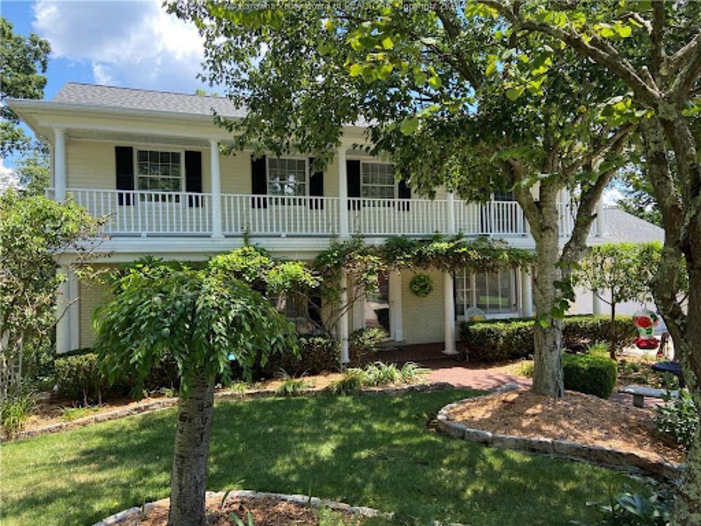 As they moved their possessions into the house, they imagined many years of blissful existence, traveling around the islands, and having family and friends over to visit. So many people from their hometown were planning to come and stay with them, and they couldn't wait to host everyone.
The First Break in Their Peaceful Existence
One of the first things Emily and her husband decided to do was remove the old playset from the yard. After all, they didn't have little children any longer, and the set itself was not in good shape. They had no idea that their nightmare was about to begin.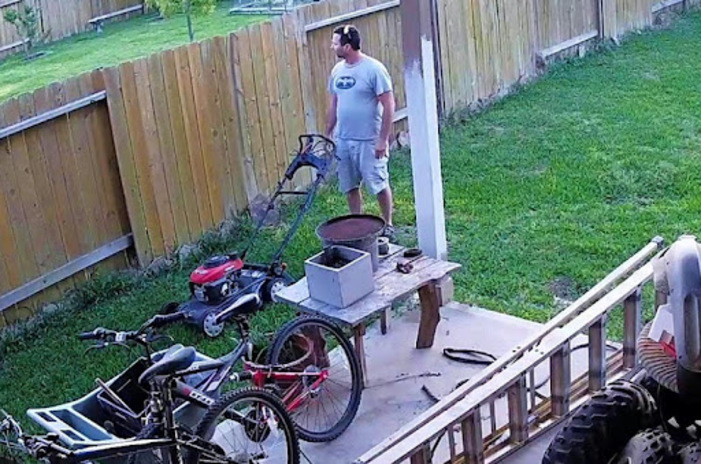 The playset seemed pretty easy to disassemble, and it was one of the first projects they added to their list for the new house. Emily figured that the two of them could take care of it themselves, or they'd hire someone to help them.
Meet Neighbor Tanya
As soon as she saw what they were doing, their new next-door neighbor, Tanya, raced over to the Swanson home. She pounded on their front door to tell them that they had no right to take down the playset. You see, the playset sat on a piece of property that the two homes shared.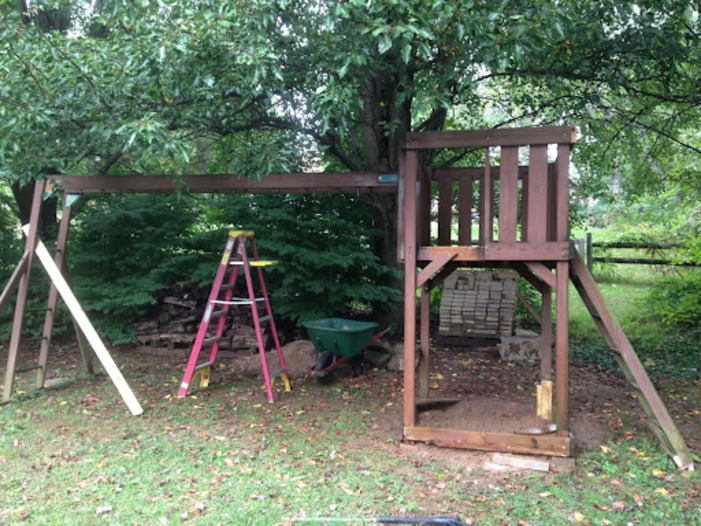 According to Tanya, the playset was the property of Tanya's children! She told Emily and her husband that they had no right to remove it. And she was not pleasant about the issue – her attitude was combative and rude.  
Emily Stays Calm
Emily calmly spoke to Tanya, not wanting to enter into an argument with her new neighbor. If anything, Emily was hoping that they could straighten this issue out and start their relationship on a good basis.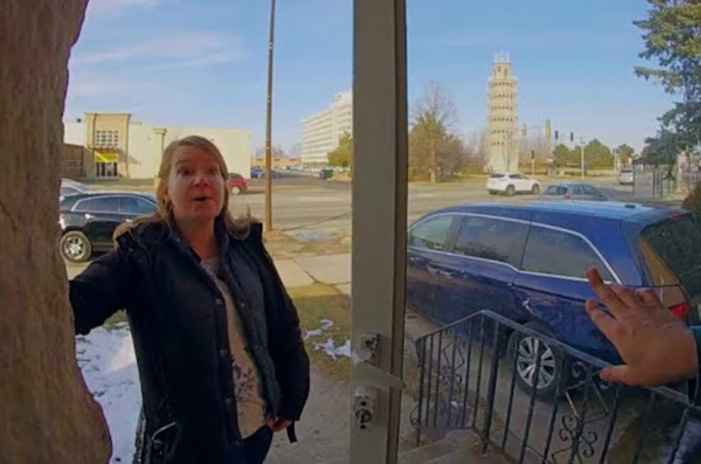 So Emily informed Tanya that the landlord had said that it was perfectly fine to remove the playset. When Tanya heard that news, she had a reaction that was so incredibly rude, that the Swansons were shocked. It was at that point that they knew they had a problem. 
Emily Tries Logic
Emily tried to reason with Tanya, which was not easy. She explained that although Tanya's children had always played on the playset in the former neighbor's yard, the Swansons owned the property and could decide what to do with it.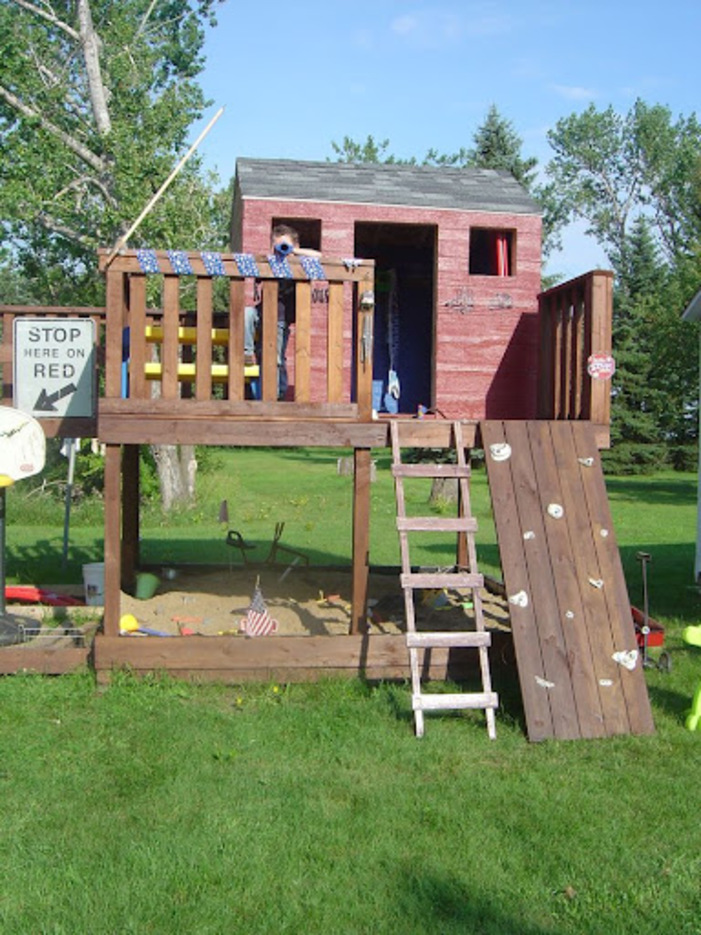 Tanya stalked away, but the Swansons could tell she was not satisfied with that answer. Her body language and facial expression belied her anger and resentment. Frankly, the Swansons were worried about what Tanya would do. And they didn't have long to wait. 
You're Not Invited
One night soon after the confrontation about the playset, the Swansons were awoken by loud music from next door. Tanya was holding a huge party with live music and loud guests. The noise was unbearable.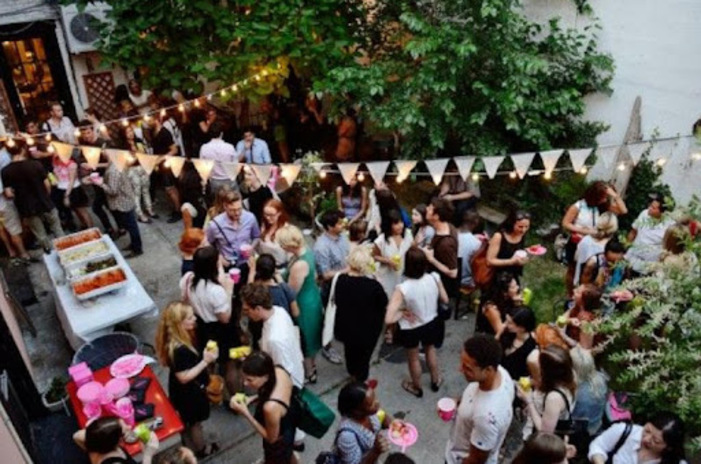 Emily knew what was happening. This was Tanya's way of taking revenge on the Swansons for the playset problem. Emily couldn't believe how rude and childish Tanya was being, and worried about how she and her husband would cope with Tanya's behavior and attitude going forward.
Loud and Crowded
The party next door was so loud that there was no way the Swansons could go back to sleep. Also, Tanya had told them that they were not invited, even though the party was taking place on part of their shared property, because the party was only for friends and family.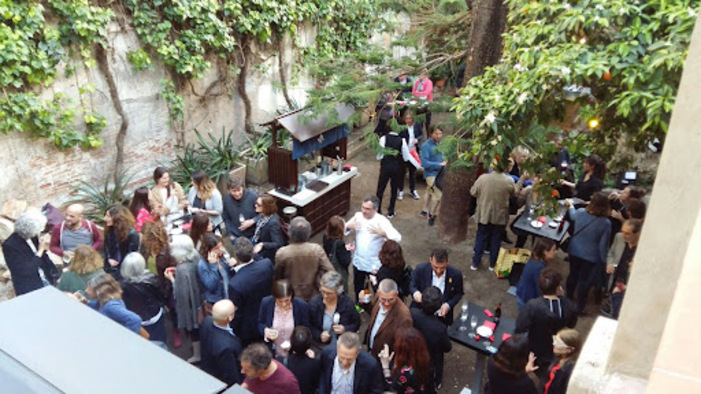 Emily and her husband stayed up until the party was over, seething with anger over their neighbor's behavior, and worried about how they were going to cope with this woman. The Swansons didn't want to start a confrontation, but they figured that they had to.
An Unwelcome Guest
In fact, the party was so loud that the Swansons had to stay in their living room, which was the only place in the house where the noise wasn't too bad. So they made themselves comfortable and waited out the evening. Then something very odd and a bit frightening happened.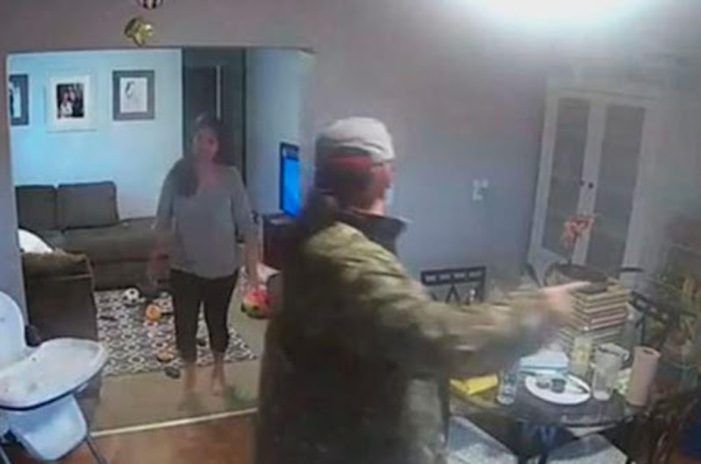 As they sat in their living room enjoying the relative quiet, someone walked into their house. It was one of Tanya's guests who decided to enter their home uninvited. The Swansons were shocked.
Tanya Goes Too Far
The young man walked right into their home. Emily and her husband were not just surprised, they were frightened. The stranger told them that he needed to use the restroom. Emily replied that he was in the wrong house.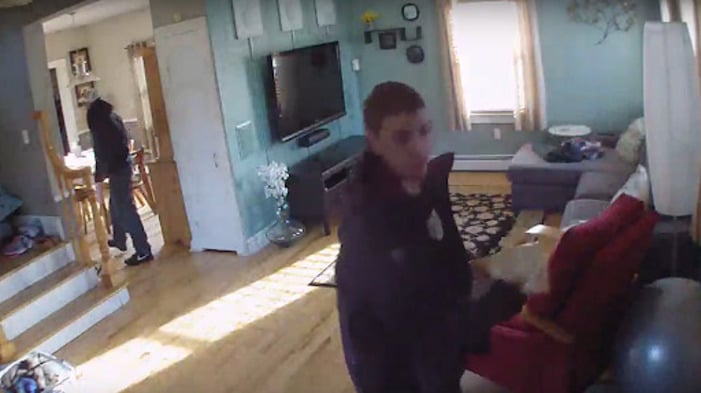 The young man then explained that Tanya told him that she owned the whole property, including the house next door, and that he could use the restroom there. He proceeded to walk through the house looking for a bathroom while the Swansons watched in amazement.
That's The Last Straw
Emily quickly told the young man to leave her home, that this house was not Tanya's property. The man left and apparently went immediately to Tanya to tell her what had happened. Pretty soon, Tanya came running over, looking upset and angry.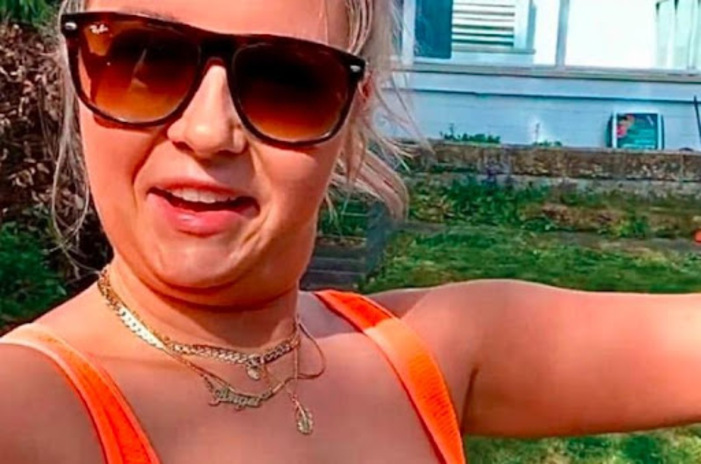 Tanya rushed into the Swansons' home shouting, "How dare you try to make me look bad!" Emily had never heard such inappropriate language from a supposedly grown adult. Her mouth hung open listening to Tanya's ranting. She could not figure out what was wrong with this woman.
Tanya is Infuriated
Apparently, Tanya was angry with the Swansons because while she had told her guest he could use their restroom, they had denied him entry. She felt that it was her right to send her guests next door to use the neighbor's restroom!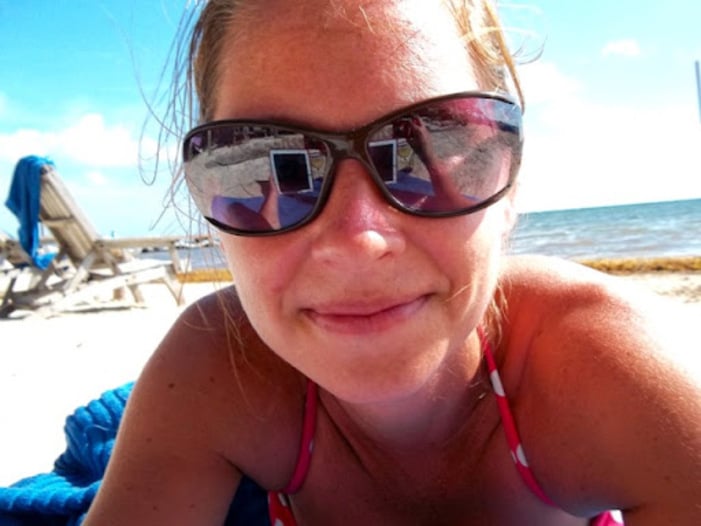 And that wasn't all she said. She ranted and raved that the Swansons didn't deserve a big beautiful house, and shouldn't even be in the neighborhood. The insults and screaming kept coming with the Swansons listening in disbelief. 
The Swansons Plan Their Next Move
Emily and her husband were dumbfounded. Tanya was the rudest and most shameless person they'd ever met. They agreed that they had to do something to teach her a lesson, but didn't want to move too quickly.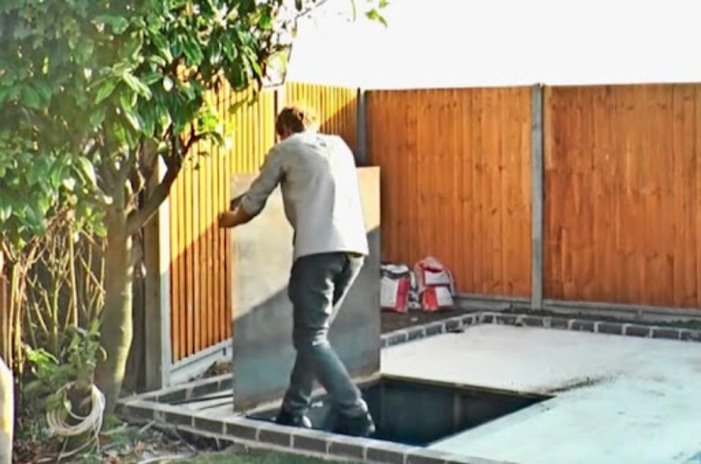 If they were going to stop Tanya's ridiculous behavior, they needed to plan. In the meantime, they had work to do in their new home. They decided to add an outdoor kitchen and fire pit to their backyard and got busy with that project.  
The Backyard Improvements 
The Swansons really enjoyed improving their new home and had fun building the outdoor kitchen and fire pit. There was some noise with the work they were doing, but nothing outlandish. The tasks were going well and they began to think of other improvements they could make.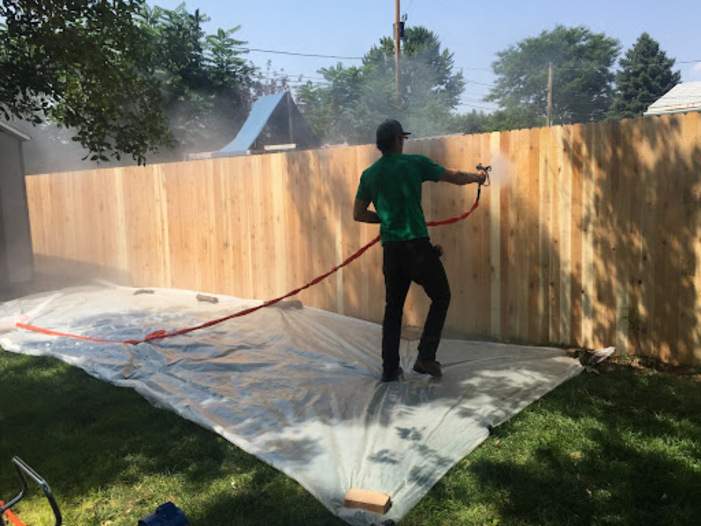 One day while they were working outside, they heard Tanya's voice calling to them. She didn't sound angry, for which the Swansons were grateful, but they were very suspicious of anything she said.   
Tanya Asks a Question
That day, Tanya called to them over the fence, asking what they were doing. The Swansons responded that they were upgrading their property with a few additions. Even though Tanya's question might have seemed innocent, Emily and her husband knew she was sneaky.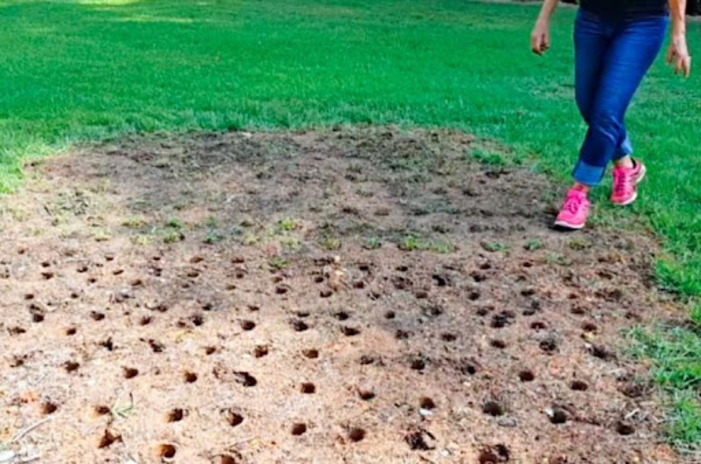 After Tanya heard about the plans, she got a weird look on her face. Emily thought to herself, "She's planning something and it isn't going to be good." They knew that this woman was conniving and angry, and didn't want them living next door.
Another Huge Party
Apparently, Tanya's sneaky plan came to light very soon. She had been planning a party on the property that the two neighbors shared. With the Swansons busy doing home improvements, they didn't notice the party that Tanya was preparing.  
The party was massive, extremely noisy, and went on for hours. Tanya was trying, once again, to make the Swansons miserable and hopefully chase them out of their new home. Her strategy might have worked with another couple, but not with the Swansons.
Tanya Throws a Tantrum
When Tanya had asked the couple about their home improvements, the Swansons neglected to mention one particular task. When that improvement was completed, Tanya really lost it. You could tell that she was almost at her limit, as were the Swansons.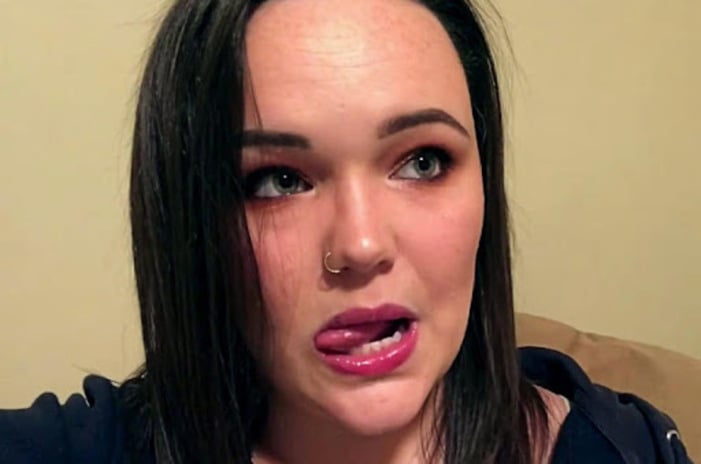 Emily was relaxing in her living room when suddenly she heard Tanya screaming. She had no idea what the problem was this time, but she was sure it had something to do with the changes the Swansons had made on their property.  
The Barrier
It seems that the Swansons had installed a barrier around what was considered their shared area. It was a way for Emily and her husband to set some kind of boundary around their property, which they hoped would work in their favor.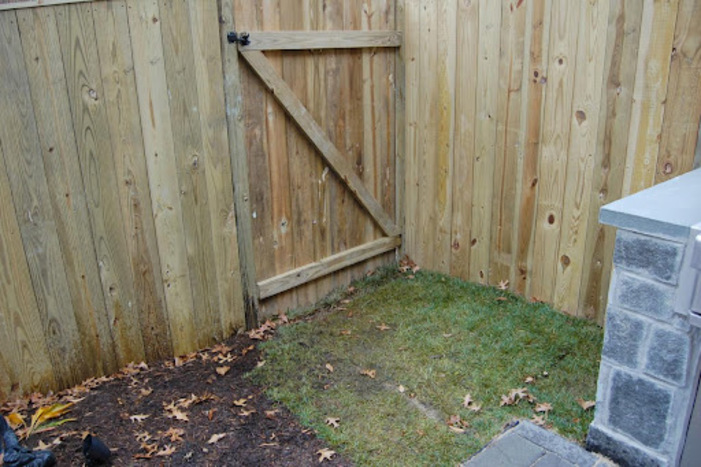 Tanya was absolutely livid about the barrier. She screamed and shouted at them for a long time, and the Swansons just stood there listening to her. There was nothing they could do but let her rant and rave. Then a new person showed up on the scene. 
The Boyfriend
Tanya had a boyfriend named Billy, who apparently was not much more well-behaved than Tanya. He arrived on the scene during Tanya's tantrum and began to throw his cigarette butts and beer cans over the fence.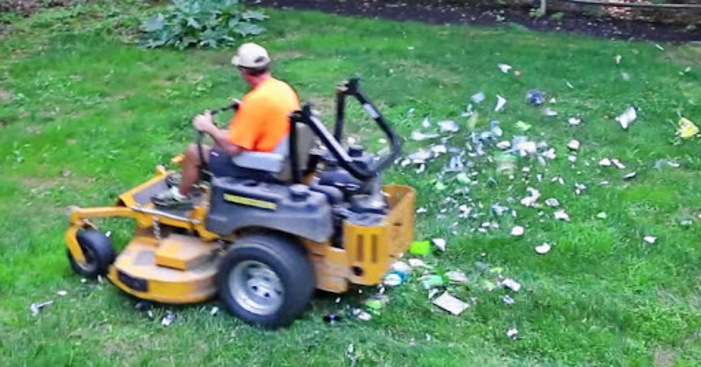 He claimed that the Swansons were disrespecting Tanya, and that's why he was trashing their yard. Emily and her husband thought they had seen bad behavior with Tanya, but this was at another level. They had rarely come across such abusive and harsh behavior and frankly were at their wits' end as to what to do.  
Trashing the Yard
The Swansons couldn't ignore what was going on any longer. They had truly moved into a home with nightmarish next-door neighbors. All of their dreams for their peaceful home in Hawaii seemed to be turning to dust, and they weren't sure if they could find a way to fix the situation.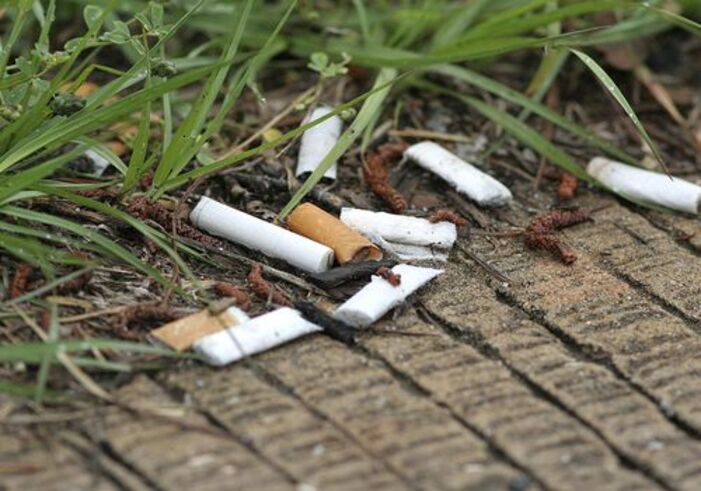 Tanya and Billy kept up the horrific behavior, obviously hoping that the Swansons would move out. They kept holding loud, late-night parties, carrying on loud arguments, and disposing of their trash over the fence into the Swanson's backyard.  
The Next Big Problem
 Then the next problem reared its ugly head. Emily and her husband were paying for more than half of the duplex property, so they had more docking area for their boat. In fact, they had 30 feet of docking area while Tanya only had 15 feet.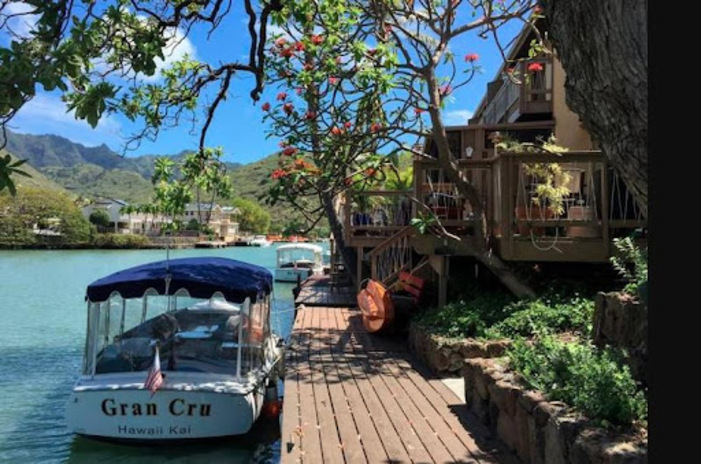 The problem was that Billy had a 30-foot fishing boat. This meant that Billy's boat took up more dock space than was legally his and Tanya's. Now the Swansons had another opportunity to clash with the neighbors. It seemed things were going from bad to worse.
The Fight Over the Dock
Since Emily and her husband didn't have a boat, they rented out their docking space to someone else. This gave them some extra income every month and is common in neighborhoods with homes on the water.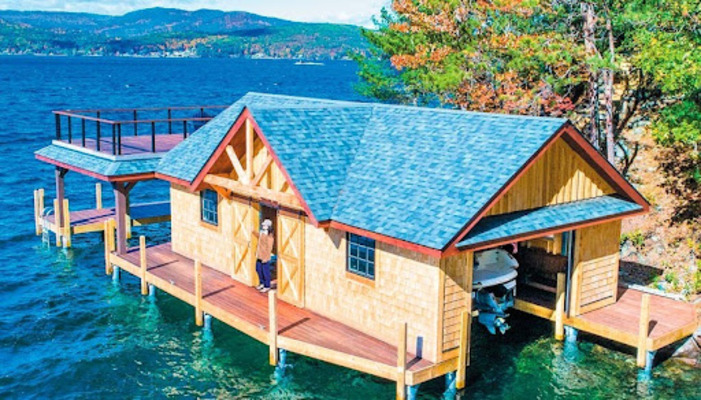 The Swansons' renters paid a monthly fee and were able to keep their boats tied up to the couple's 30-foot docking area. Of course, they knew that Billy's boat was too big for the docking area allotted to Tanya, but that was not their problem.    
Tanya Gives a Bad Review
Of course, the docking issue became the Swansons' problem very quickly. Emily was not surprised at all about what Tanya did next, knowing that Tanya and Billy would be angry about the lack of space for Billy's boat.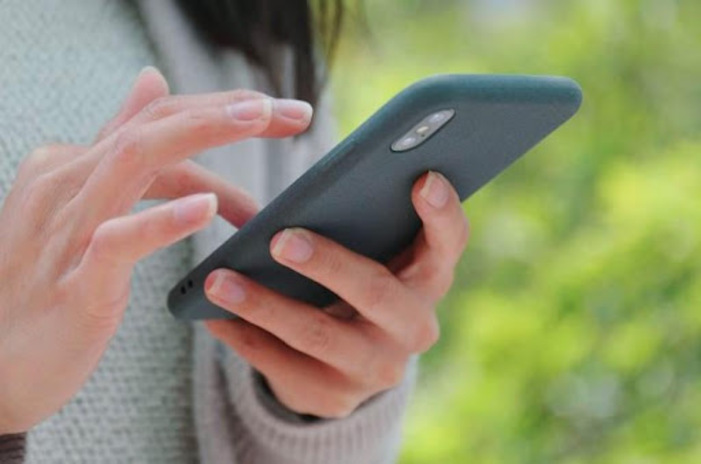 The community where the Swansons lived had a local newspaper that included information about docking rentals. One day Emily read a negative review of the Swansons' own docking rental space, stating that the couple was disrespectful. Emily may not have been surprised, but she was angry. 
The Swansons are Charged
Then a bad situation got worse. The Swansons were told that Tanya was charging them with violating a verbal agreement. According to Tanya, the Swansons had told her that she could use the docking space for three months.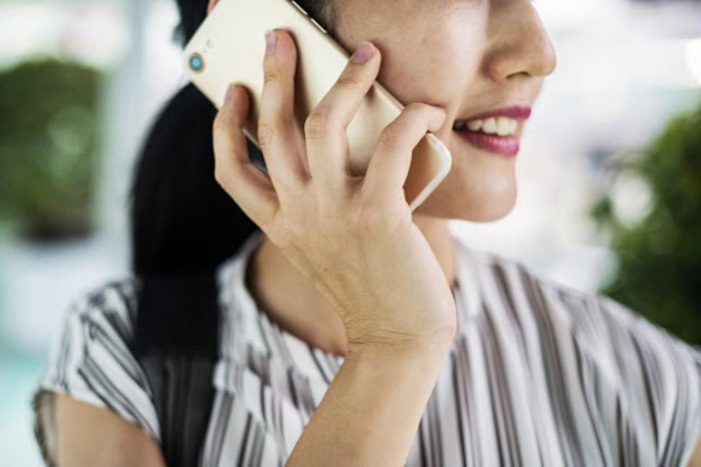 Tanya argued that the Swansons had gone back on their agreement when they started renting out the docking space. Then she went to the police to swear out a complaint against them. The war between the neighbors had just been kicked up a notch or two.
Tanya's Latest Move
Emily was fuming and felt it was time to escalate their efforts. She could no longer handle this harassment on her own. In her mind, the feud had escalated to the point where she was fearful of what Tanya could do.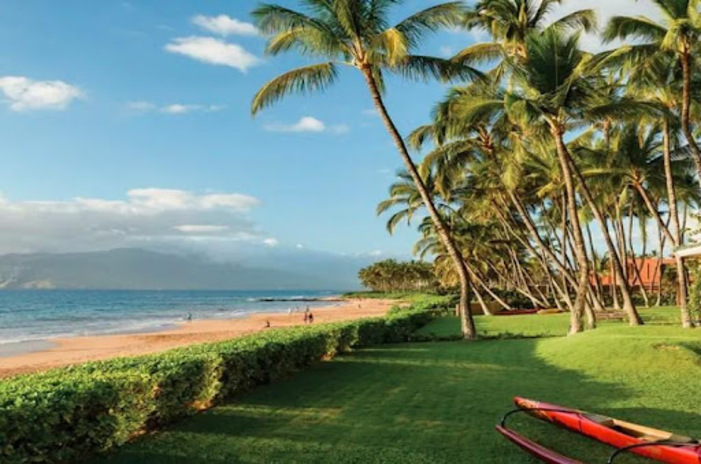 What Emily found out was horrifying. While the Swansons were away, Tanya had called the family who was renting the Swansons' docking space pretending to be Emily. She told the renters that they needed to move their boat. Then Billy brought his boat over and docked it.  
Involving the Police
When Emily found out what Tanya had done, she realized that it was time to call the police and ask for their help. The entire situation had gotten out of control, and they were actually fearful of how far Tanya would go.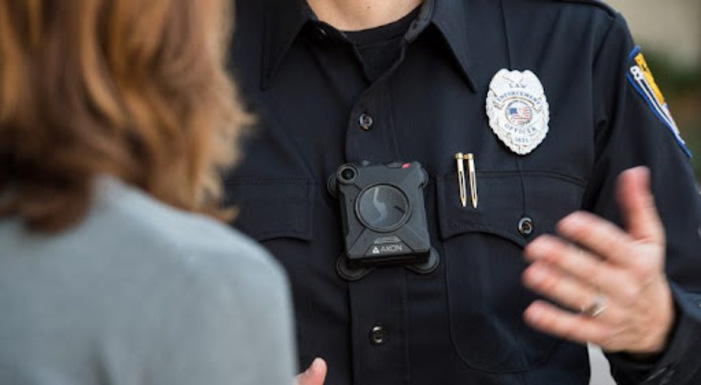 Never in her wildest imagination would Emily have believed that their dream retirement to Hawaii would turn out like this. Suddenly they were faced with harassment, police involvement, and the fear of losing their beloved, beautiful new home.
The Police Arrive
When Emily explained the situation to the police, they sent an officer over right away. The officer heard the entire story about the property, the docking area, and the renters. Then he turned to d Tanya and Billy and told them to move their boat or risk it being towed away.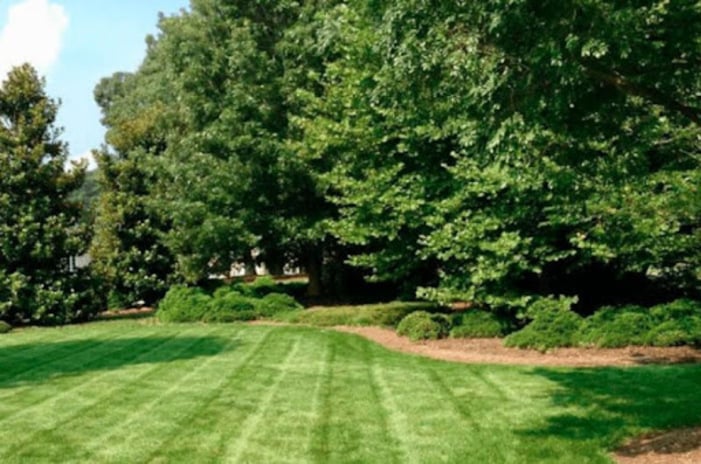 You can probably imagine Tanya and Billy's reaction. They screamed at the police to leave their property and stop bothering them. They would not listen to the policeman, and treated him with abuse and disrespect.  
Accusing Emily
Tanya and Billy kept up their protest in front of the policeman. They went on and on, shouting at the officer and accusing Emily of lying. Emily and her husband, as well as the policeman, just stood there in shock at the abusive language coming from Billy and Tanya.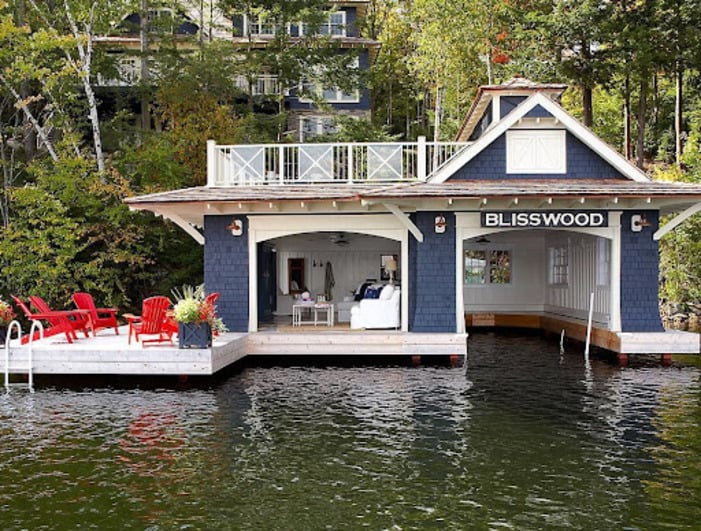 When the shouting didn't seem to be working, Tanya and Billy took a different tack – stating that no one owned the water, so the property was free to anyone. They had taken a turn to the ridiculous at this point.
End of the Dream?
For the Swansons, this entire situation had served to totally diminish their joy in moving to Hawaii and finding a new home. They knew that if not for Tanya they would be loving every minute of their new life.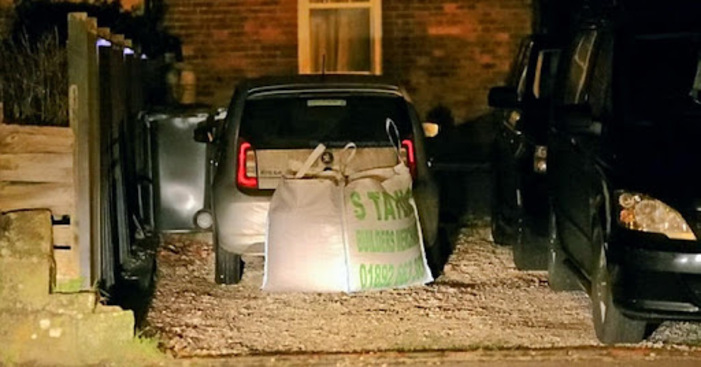 Instead of fixing up their home, they were fighting with this crazy neighbor, talking with the police, and living with tremendous tension every day. Surely this was not what they had thought their new life would be. How were they ever going to have that life? 
It Got Worse
Tanya continued to have loud, long parties, and she and her children continued to throw trash on the Swansons' lawn. The Swansons didn't see an end to the situation and often thought that life would be better if they just moved.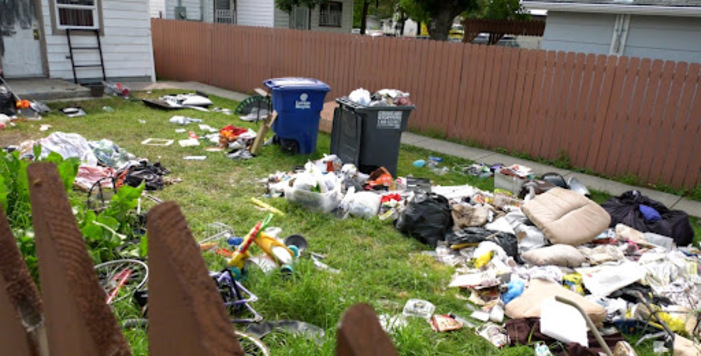 At one point, Tanya even told her kids to throw pyrotechnics at the Swansons' boats. No matter how bad things seemed, there was always something worse waiting around the corner. The Swansons' life was unhappy and stressful.   
How Long Can This Go On?
Believe it or not, the Swansons put up with this horrible situation for years. It became so routine for the police to have to intervene that they knew the house by heart. Emily and her husband tried to believe that things would get better.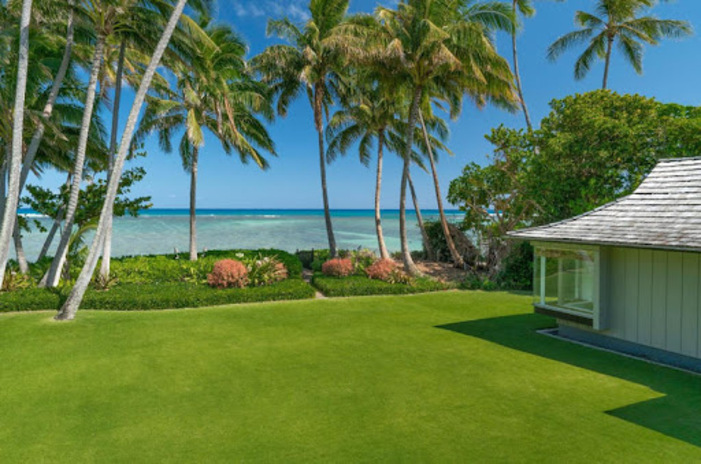 Yet, as beautiful as their home was, and as amazing as it was to live in Hawaii, the Swansons seemed to enjoy life less and less because of their neighbors. They practically gave up hope that things would ever improve, resigning themselves to living with the situation. 
Stealing Their Joy
Billy and Tanya were eroding the Swansons' quality of life, slowly but surely. Emily and her husband felt hopeless. Could they really live with this nightmare for years to come? Could they ever truly get used to it?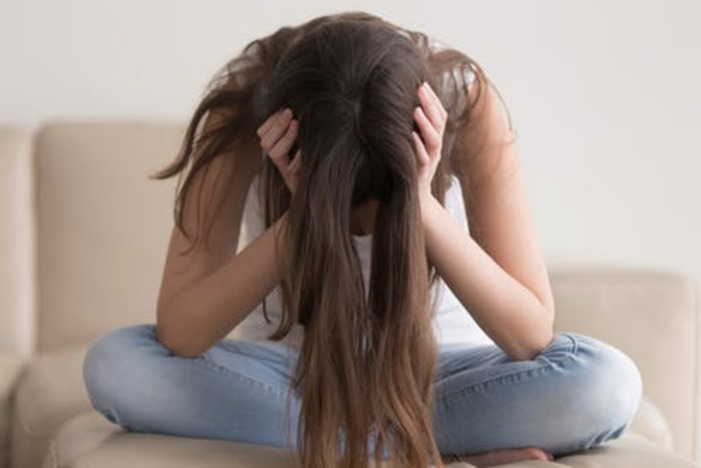 Neither Emily nor her husband felt they could take much more, but they kept trying, day after day, to ignore Tanya and live their quiet life. They still loved the scenery, the life in Hawaii, and the ability to travel to all of the islands and explore. 
Police On Their Side
The police officers were well aware that Emily and her husband were victims in this situation, and that Tanya was being totally unreasonable and mean-hearted. They saw what Tanya was doing to this lovely older couple and wished they could help.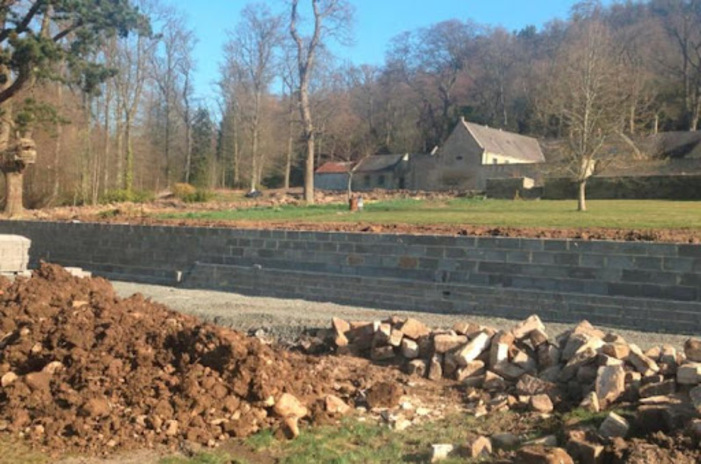 But karma was about to intervene, and hope was going to build. Even though the Swansons didn't know it, they were about to experience hope once again. As you are reading this, we're betting you are waiting to read some good news by now. 
The Landlord Calls
Emily and her husband had almost decided to go ahead and sell their home, just to get away from Tanya. They had had enough stress and just wanted some peace. That is when their landlord called with some news.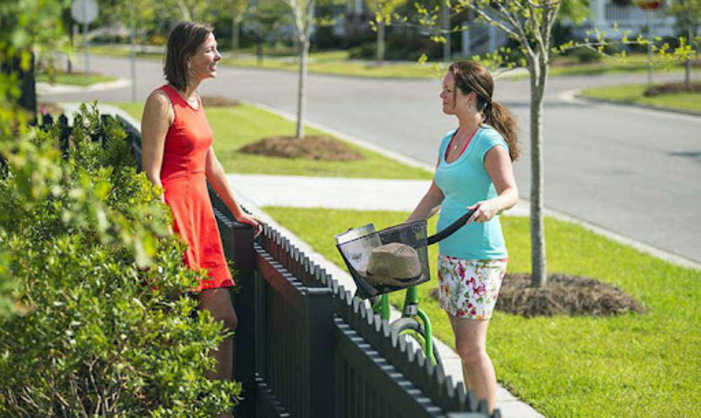 It seemed that there was a chance for Emily and her husband to have some peace, and Emily was incredulous at the idea that this nightmare might be over. All she wanted was for this horror to end and to go back to a normal, happy life. Could this be what they had been waiting for?
Tired of Tanya
The landlords were, frankly, tired of being a landlord. They didn't want to continue dealing with tenants, collecting rent, and maintaining buildings. Being a landlord is great when it comes to extra income, but it involves a lot of work.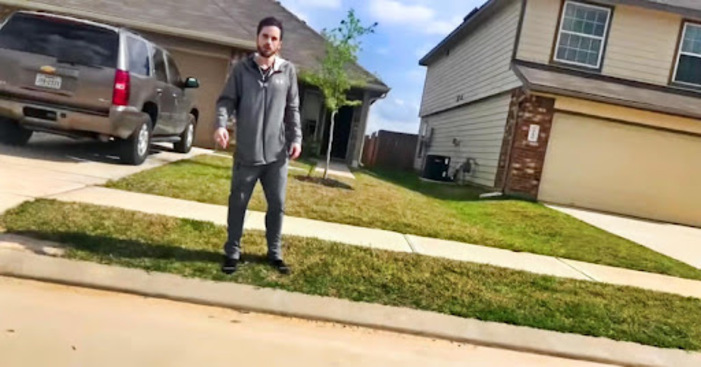 In particular, the landlords said, they no longer wanted to deal with tenants, especially tenants like Tanya. It was pretty obvious that Tanya's obnoxious behavior, resulting in constant calls to the police, had driven the landlords to want to sell.    
An Amazing Solution
Quickly, Emily realized what the landlord had in mind. This would be a unique opportunity to get rid of those awful neighbors and live a quiet life. She was shocked that this solution had just come up and that it would solve all of their problems.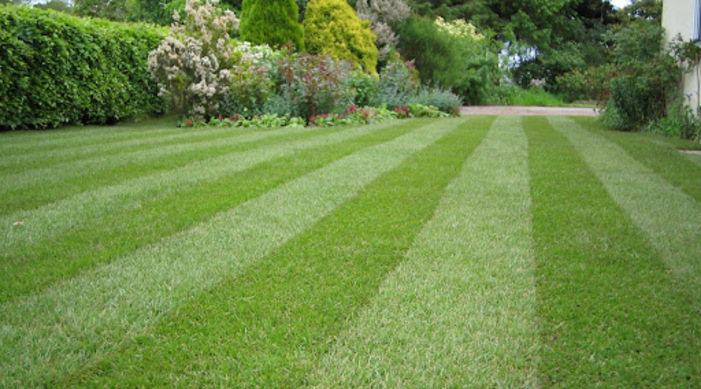 Emily and her husband discussed the landlord's proposal. The two of them had to figure out if they could go along with this crazy, once-in-a-lifetime opportunity, but it didn't take them long to come to a decision.
Selling the Home
What the landlord wanted was to sell the property, and do it quickly. They asked if the Swansons would be interested in purchasing it. What an amazing offer this was – the Swansons would own the property and could decide who lived there!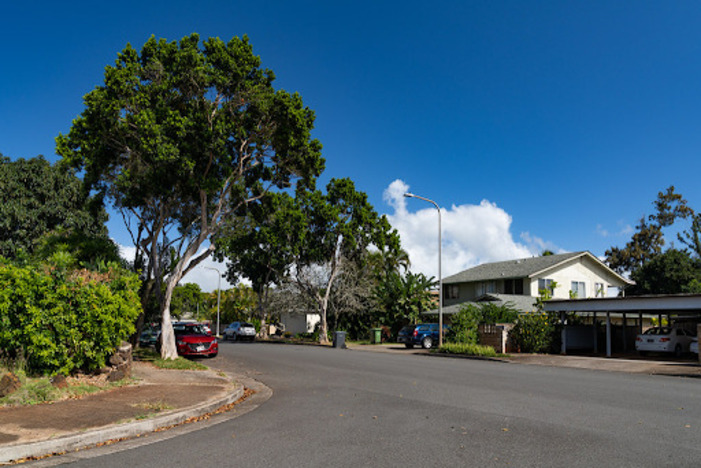 After hearing this proposal, Emily and her husband didn't hesitate very long. It was a terrific solution, and they could certainly afford to make the purchase. To have their nightmare end in such a wonderful way was beyond belief. 
The Purchase
For Emily, this was the ideal solution for more than one reason. Obviously, it meant that Tanya and her family would likely move; this would end the troubles which Tanya had caused. But there was another reason Emily was thrilled.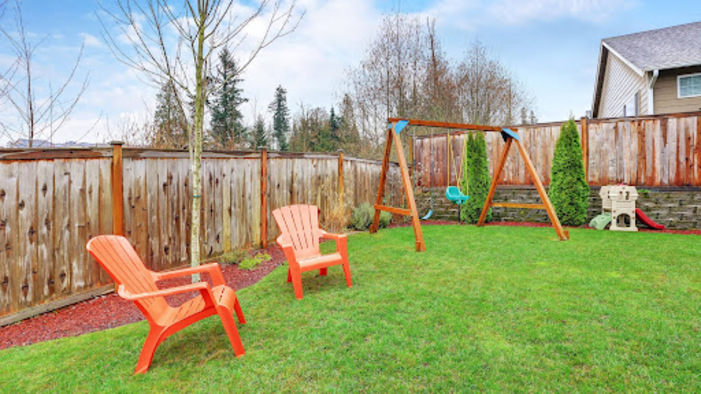 For years, Emily had wanted to have her parents come live with her, and this was the perfect opportunity. She imagined how wonderful it would be to have her parents live next door, and was so excited that she told the landlord to start the paperwork.   
Tanya and Billy's Karma
Tanya and Billy thought that their legal paperwork had always been in order. They had gotten notified of the change in ownership, but had no idea what was coming. The couple must have been living in a dream world to think that the new owners would put up with them.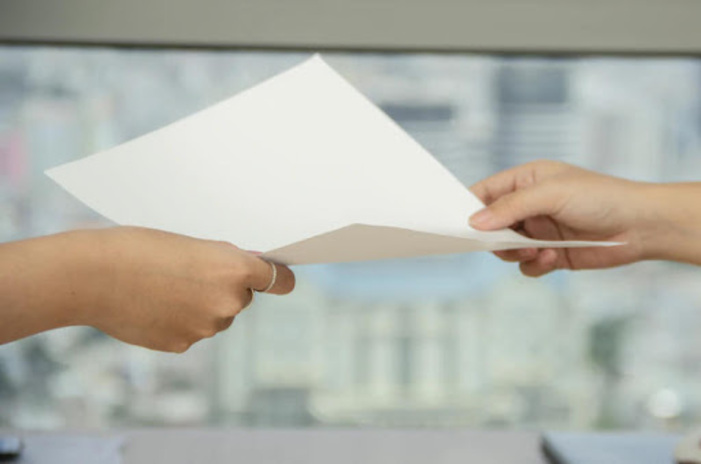 Never did they imagine that the new owners would want them to move. After all, they paid their rent on time and considered themselves good tenants. In their minds, they would continue to live in their duplex for many years to come.
Emily Knocks on Tanya's Door
Emily and her husband made sure that all of their legal documents and paperwork were in order. Then it was time to let their neighbors know that the Swansons now owned the property.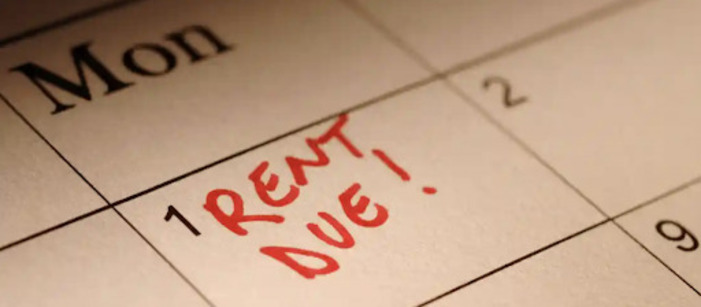 With a feeling of great relief, Emily knocked on Tanya's door and presented her with the paperwork about the new ownership. She also demanded the rent for the month. Tanya and Billy were shocked and had no idea what was going on. Emily couldn't have been happier! 
Tanya Moves!
The reason that Emily presented Tanya with the rent bill was that the rental fee had increased. The Swansons knew that Tanya and Billy couldn't afford the new rent. It was the moment Emily and her husband had been waiting for all this time.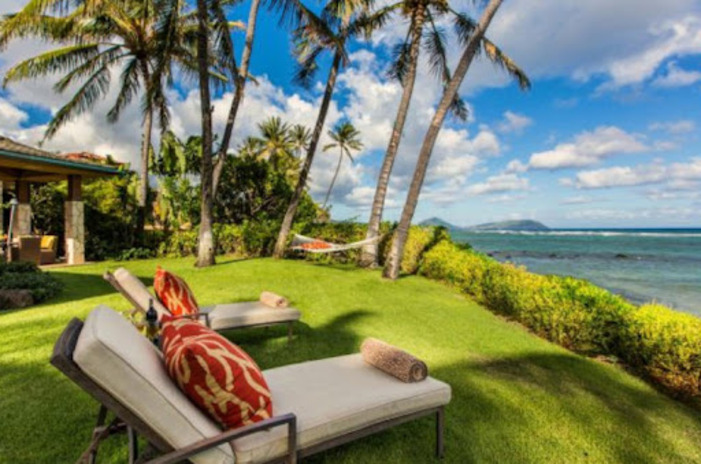 When Tanya and Billy saw the raised rental fee, they knew they'd have to move. They simply could not afford the higher rent. This was the moment the Swansons had been patiently waiting for – they were finally going to be rid of their awful neighbors.
Tanya Moves in With Mom
Tanya had to move out but was low on funds so she literally had nowhere to go. Her solution was to move in with her elderly mother. Her mom was embarrassed by her daughter's behavior but took the blame for some of Tanya's personality issues.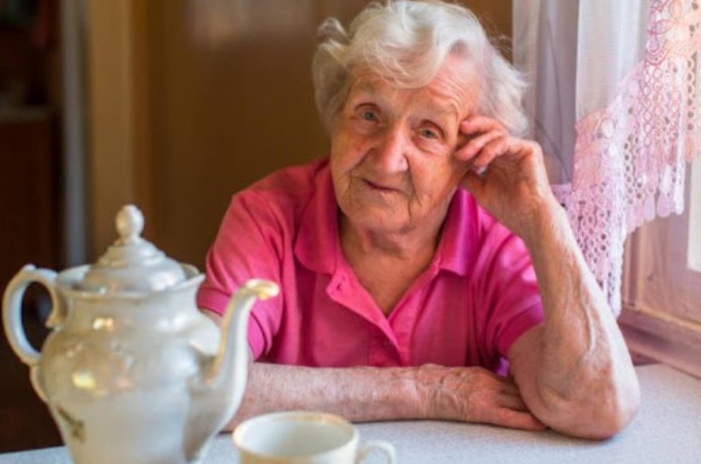 Her mom was sad that her own daughter had behaved so badly, and had brought shame to the family. We don't really know what caused Tanya to behave as she did, only that she caused pain and anger for many people she encountered.  
Tanya's Mom Meets Emily
In a surprise twist, Tanya's mother met Emily and expressed her embarrassment at Tanya's horrible behavior. She swore to Emily that she had not raised Tanya to behave like this, and didn't know how she had become so volatile.  You could feel the woman's sorrow and regret.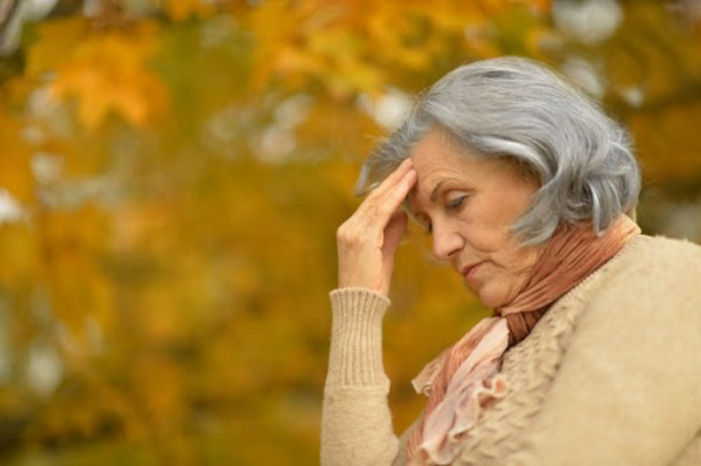 Tanya has highly embarrassed by her mother's admission. Imagine your own mother apologizing for the woman you've become. Emily was also shocked and felt sorry for the older woman, obviously highly embarrassed by her own child.   
Emily and Tanya's Mom
Somehow Emily and Tanya's mom became great friends. Emily truly enjoyed the relationship with the older woman and the two talked for hours and loved baking together. Likewise, Tanya's mom was happy to have a real friend to whom she could unburden herself.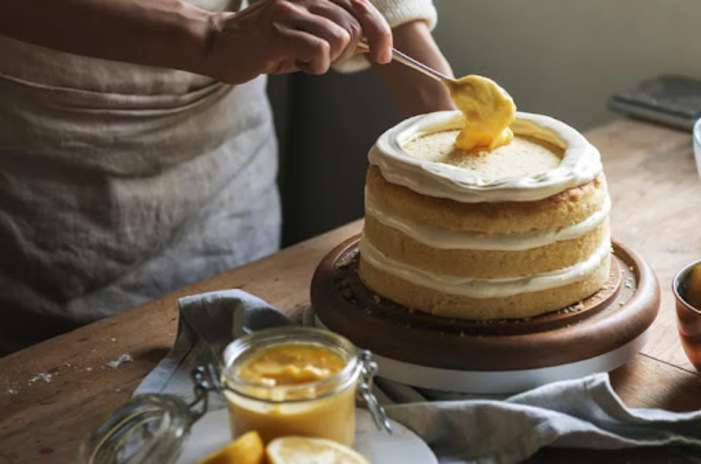 What a contrast between mother and daughter!  Emily felt pity for Tanya's mom, who clearly had no idea how her daughter became such a vicious, rude individual. Yet the two older women enjoyed one another's company so much, it didn't seem to matter.
A Peaceful Life
Emily and Tanya's mom began baking together often, clearly enjoying one another's company. Tanya knew about the relationship and it made her jealous and angry. Tanya probably wished she had a good relationship with her mother as well.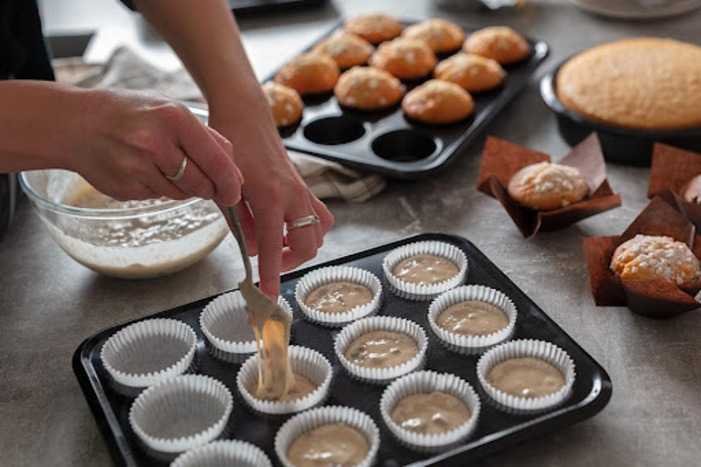 Nevertheless, the two new friends continued spending time together and learning more about each other. For both, it was refreshing to have a new buddy, and they looked forward to getting together and chatting. For Tanya, this was yet another reason to be enraged. 
Finally Enjoying Hawaii
Emily and her husband could finally relax. They owned a gorgeous piece of property, had a peaceful existence, and could finally do what they planned when they came to Hawaii, which was to relax and enjoy.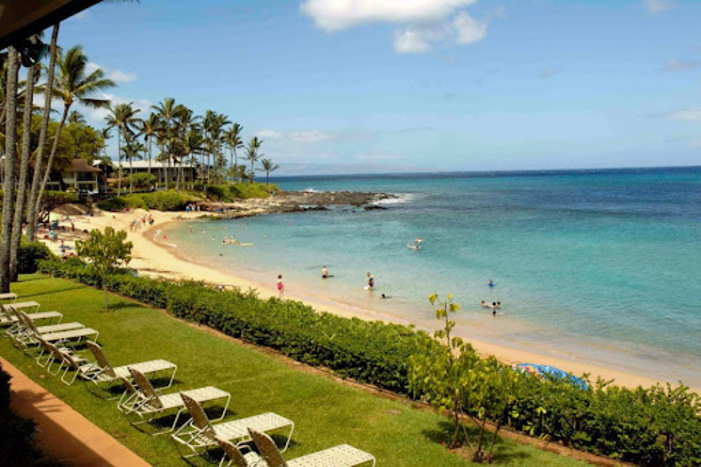 The Swansons were so relieved and grateful to their landlord for coming up with the idea of selling them the property. Ironically, the end of the story was totally Tanya's doing. Her bad behavior led to the landlord being fed up with her.  Because of her actions, she was kicked out of her home.
Happily Ever After 
When we move into a new home, we often wonder what the neighbors will be like. But for most of us, we assume that with kindness and understanding, we will be able to handle any neighbor issues.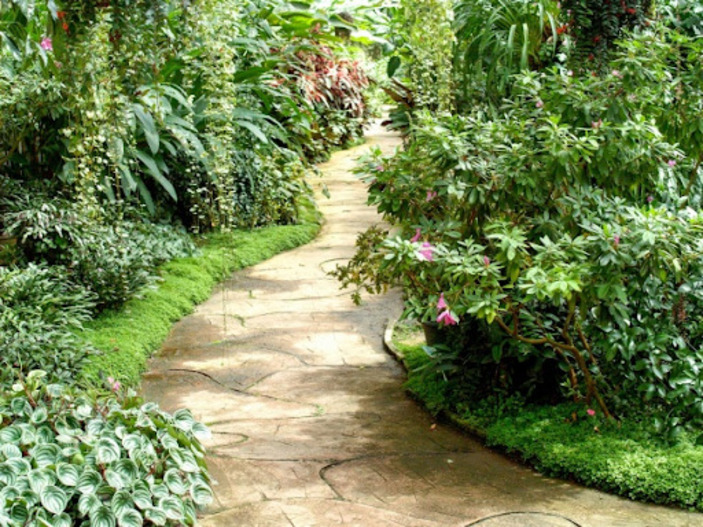 Sometimes, however, a neighbor can make your life a living nightmare. Luckily for this couple who stuck it out for years, the final outcome was even better than they had hoped. And as a bonus, they gained a new friend. This was paradise, indeed.