The Top Gift Ideas and Deals For This Holiday Season
Struggling with your holiday shopping? With the holidays just around the corner, you probably still have a few more people left to cross off your list. Luckily, there are still some great deals out there to help you round out the shopping season with incredible savings.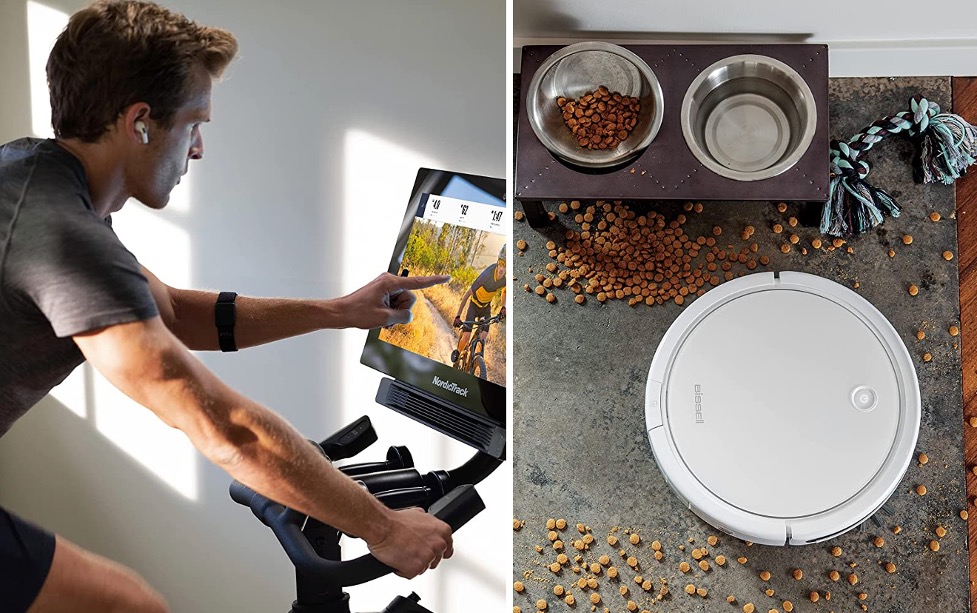 It is our hope that you'll love these products just as much as we do. For full disclosure, we want all our readers to know that we are involved in the Amazon affiliate program, and Your Money Magic may receive a share of the profits made from purchases from the links within this article. Furthermore, Amazon prices may fluctuate, so the products mentioned below may differ from what they were when the article was initially published.
AeroGarden Harvest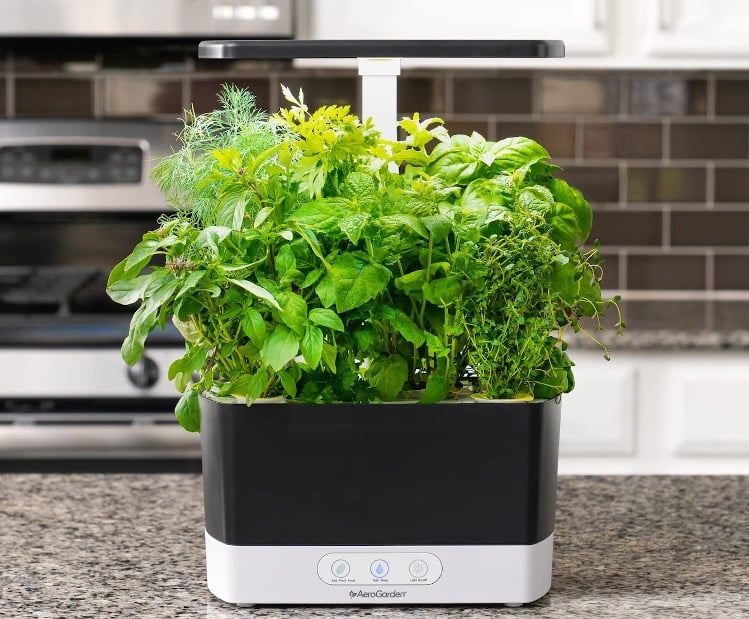 Technology has created a plant that not even you can kill. Dinner deserves to be colorful and now you have a chance to dress up meals with a delightful assortment of healthy and fresh additions. The AeroGarden Harvest kit flourishes indoors and comes with herb seeds of basil, parsley, dill, thyme, and mint. Develop your green thumb for $79.99.
23andMe Test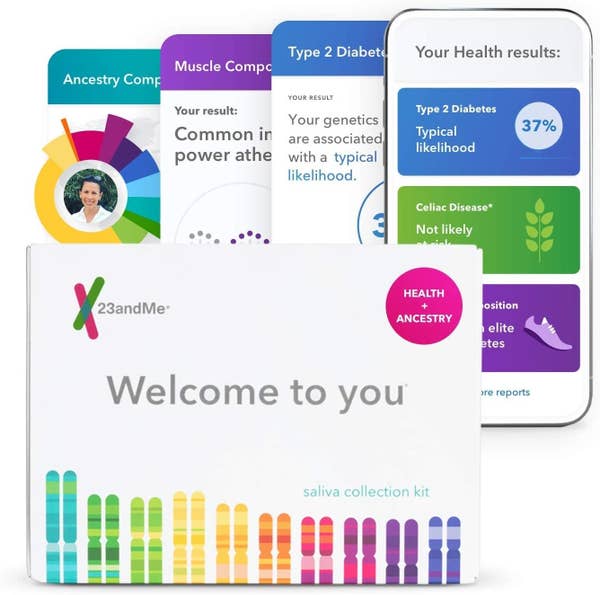 Uncover a family secret or get confirmation of your heritage with a 23andMe Test. No matter what you think you know, there's always the possibility of something unexpected to be discovered from these tests. Perhaps this would be a fun gift to share with the whole family.
THISWORX Portable Car Vacuum Cleaner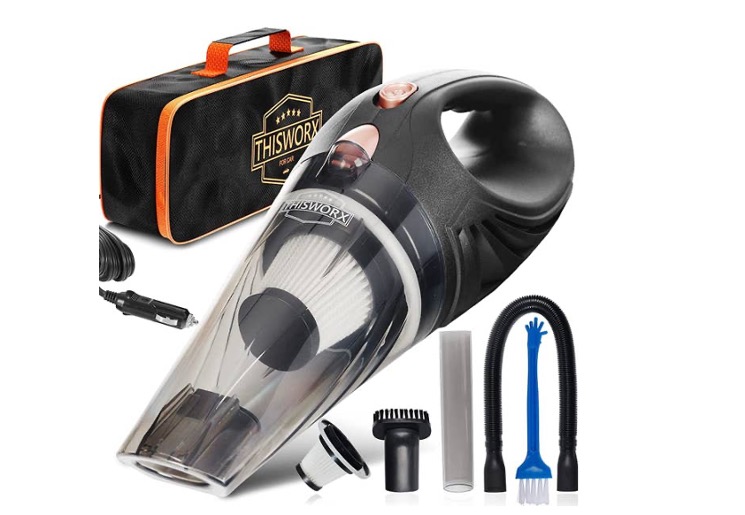 We all know someone who could use one of these. Maybe that person is you? Between family, fur family, friends, and more, you never know what is getting dropped or spilled between your car seats. The THISWORX Portable Car Vacuum Cleaner enables you to do a deep cleaning at a deep discount. No mess will go uncleaned, and everyone will wonder how you have the time to do it all. Your secret is safe with us.
Toppin 6-in-1 Cordless Stick Vacuum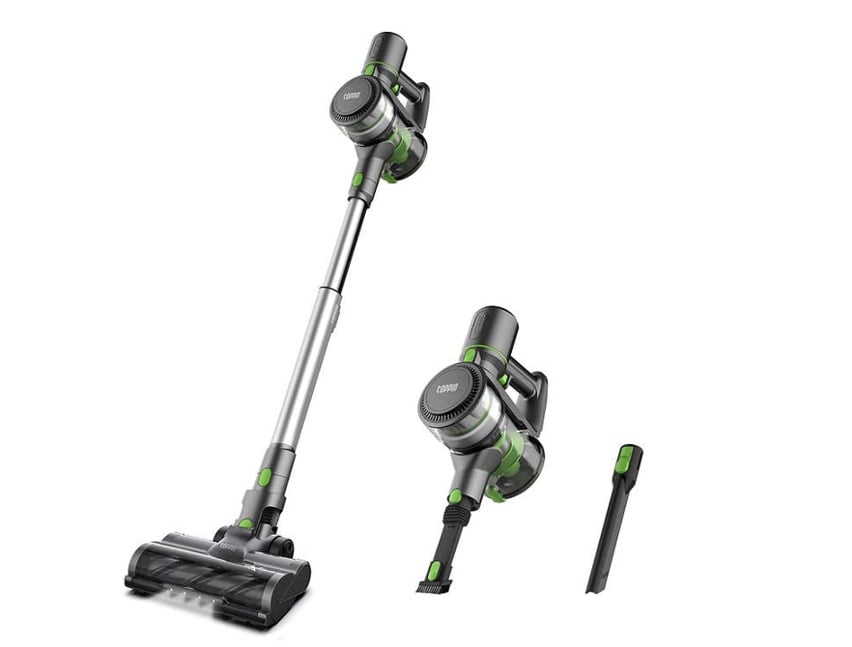 While we're discussing practical vacuums to keep everything crumb-less, another great deal comes in the form of this Toppin 6-in-1 Cordless Stick Vacuum. This multi-targeting cleaner can be used on the whole house, from the furniture to the beds and beyond. It's as powerful as it is lightweight, so no dirt or hair stands a chance.
Fitbit Luxe Fitness & Wellness Tracker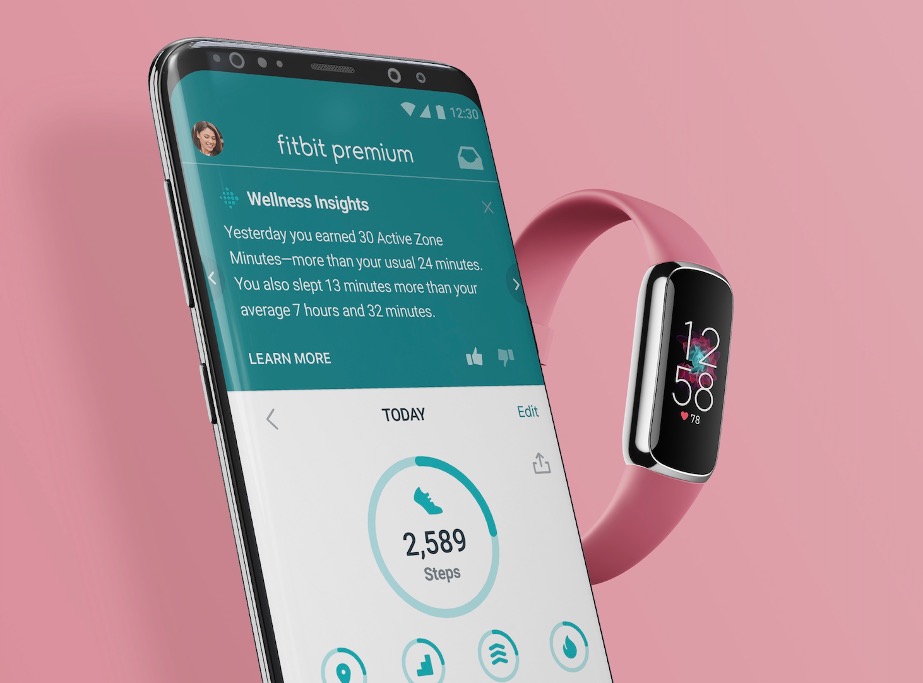 Enjoy this holiday season by being free from calorie counting because, starting in the new year, you have a plan! Save 20% off a new Fitbit Luxe Fitness & Wellness Tracker on Amazon when you buy online this holiday season. This device is sleek and slim to go unnoticed on your wrist but, more importantly, it tracks your heart rate, physical activity, sleep, and stress. What could make this Fitbit even more convenient? It connects to your smart device and tracks in real-time!
Cricut Blue Maker
Let 2022 be the start of new things and enhanced creativity. Give you or someone you love the gift of a hobby with a Cricut Blue Maker! This machine enables the user to take scrapbooking and other DIY projects to the next level with the ability to use with paper, leather, vinyl, and more. Move over Kardashians, there's a new Christmas card in town!
Amazon Fire TV Stick 4K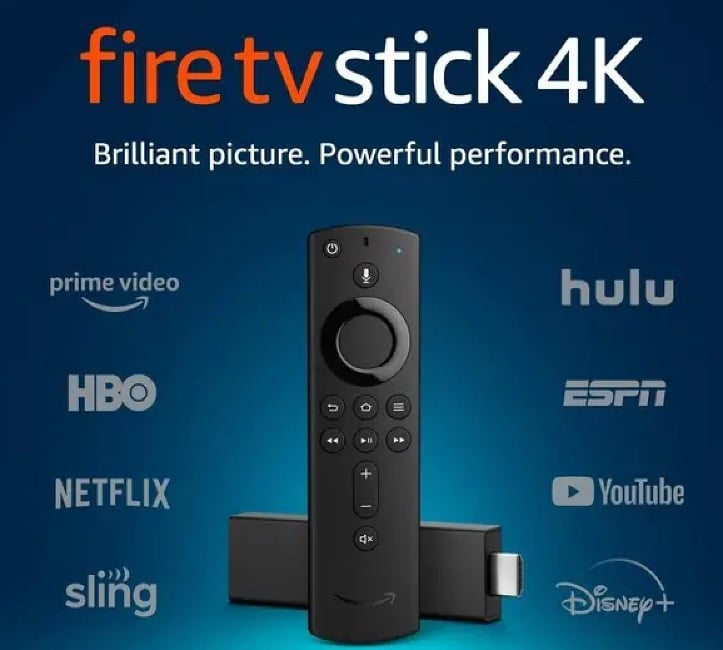 If you've been debating about whether or not you should become a cord-cutter, the time is now! Get half off when you invest in the future of digital content with an Amazon Fire TV Stick 4K! The never-ending stream of options will keep you entertained no matter what mood you're in. Everything from shows, movies, sports, news, and more can be found while scrolling through the channels. Save money in 2022 by getting your own at a discount!
Tuft & Needle Cooling Gel Mattress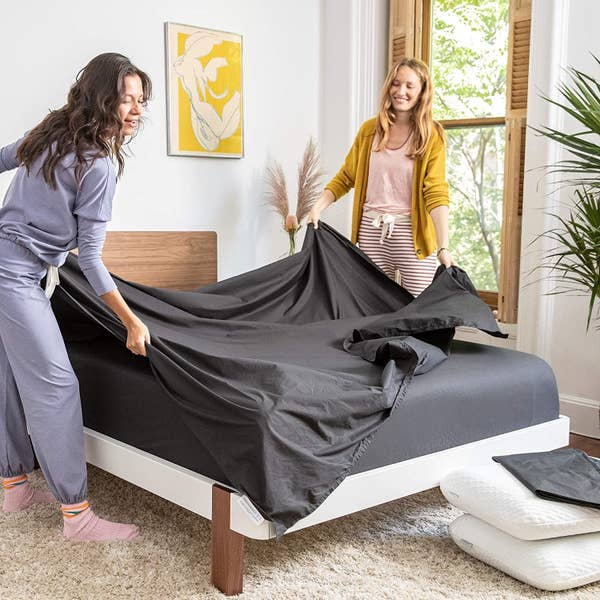 When was the last time you analyzed your sleep quality? An improvement in rest could mean a big improvement in your day! If it's time to switch out your old mattress, go in an uncharted direction and get one that keeps you cool AND comfy like this Tuft & Needle Cooling Gel Mattress! At over $200 off, you won't have to wake up sweaty again.
Renpho Massage Gun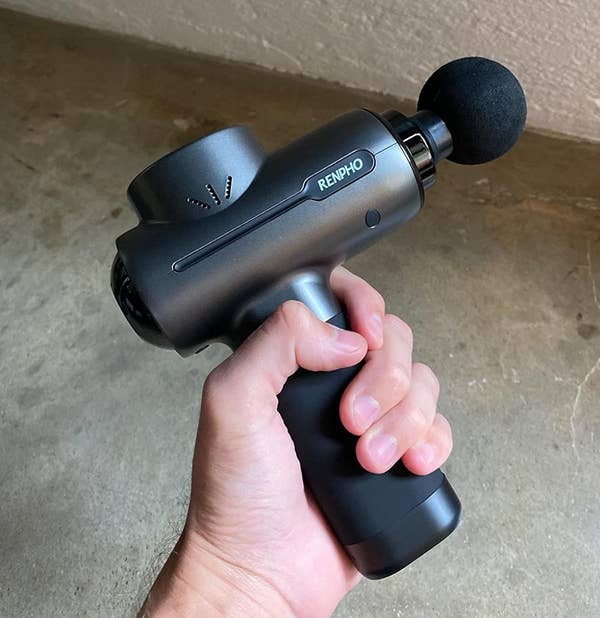 There's nothing like giving your body a treat after a hearty workout. This truly is the gift that keeps on giving for many years to come and luckily it's on sale too. Spread the joy of happy muscles this season with this Renpho Massage Gun that will give you one more thing to look forward to when going to the gym. Even better, this device has also been known to provide relief for various types of pain.
Shark Air Purifier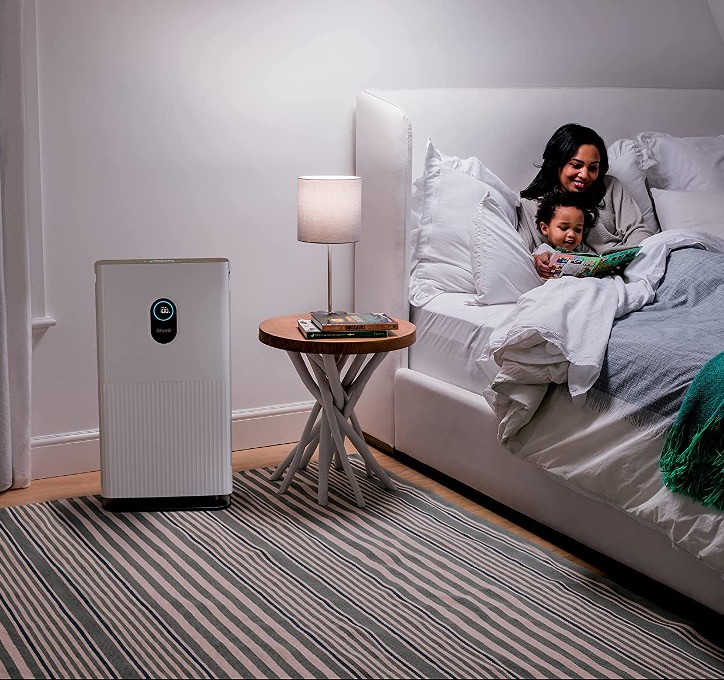 Breathe better with a Shark Air Purifier! This can really have a positive impact on your allergies as well as provide the joy of clean air around the house. Get around a third off the retail price during this holiday sales event.
Kurgo Reversible Dog Coat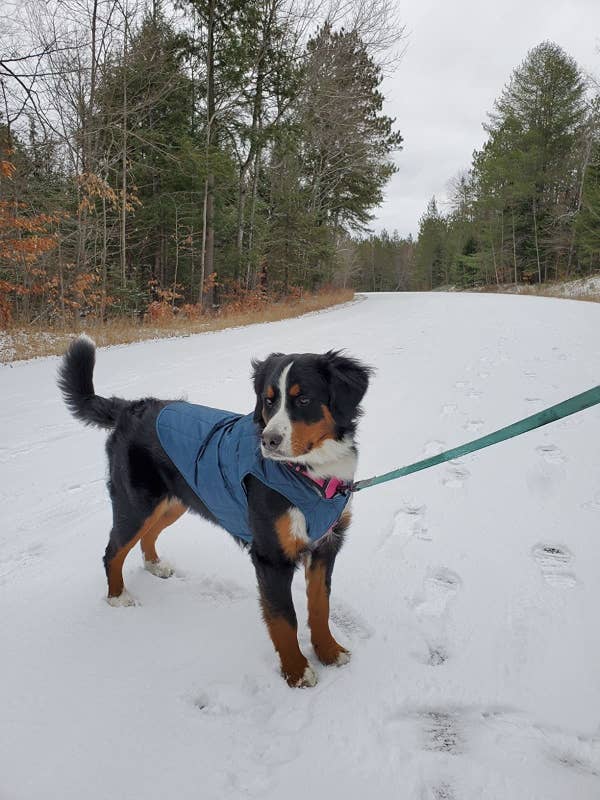 Sure, your dog comes equipped with a natural fur coat, but that doesn't mean they can't use a little help staying warm from time to time. Not only can you help your adventure buddy keep bundled up, you can also feel secure knowing that's at least one area where they won't get wet. This Kurgo Reversible Dog Coat comes in a variety of colors.
Breville Countertop Smart Convection Oven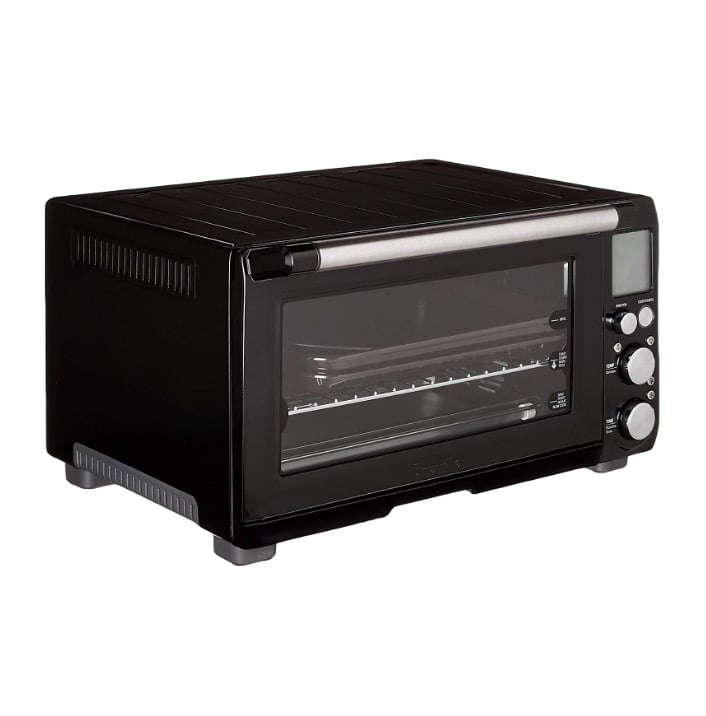 Who needs a whole oven for just one small tray of nachos? If you're looking for ways to cook smarter, not harder, perhaps it's time to invest in a more condensed way of making meals. Welcome to the stage, the Breville Countertop Smart Convection Oven! Save more than just energy on a home-cooked meal this holiday season.
Anne Klein Bangle Watch & Bracelet Set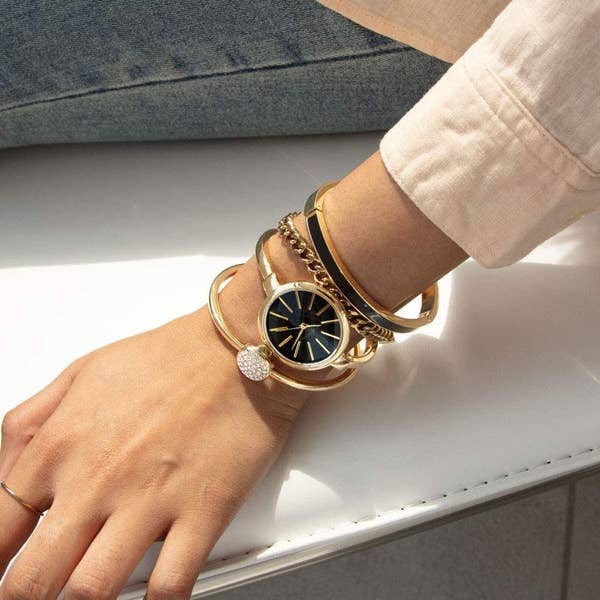 Treat yourself or someone you know to something pretty and functional with this Anne Klein Bangle Watch & Bracelet Set. Not only does this timepiece and bracelet combo look stylish together on a wrist, but they can also be worn separately for a sweet change of looks. The colors and designs are classic, sure to be loved by anyone wearing them. Available in two options.
Kindle Paperwhite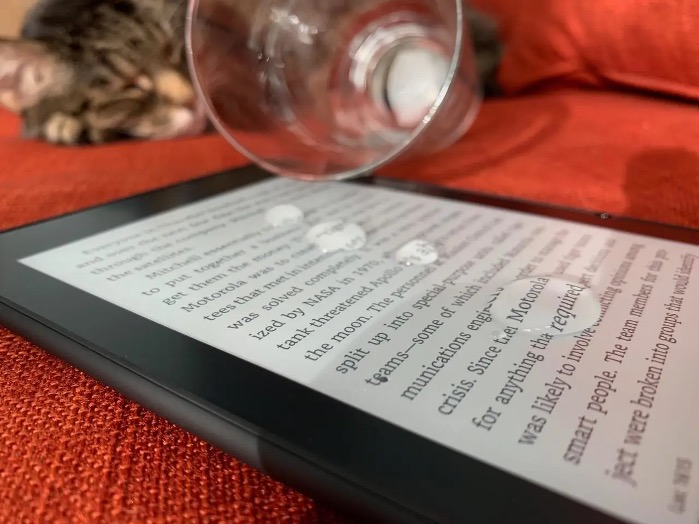 Any electronic device is susceptible to the occasional accident with water. Luckily, the new Kindle Paperwhite is waterproof so you can have a soothing, quiet bath with informative, or dramatic reading. Once charged, you can go on for weeks without having to look for a plug.
Embark Dog DNA Kit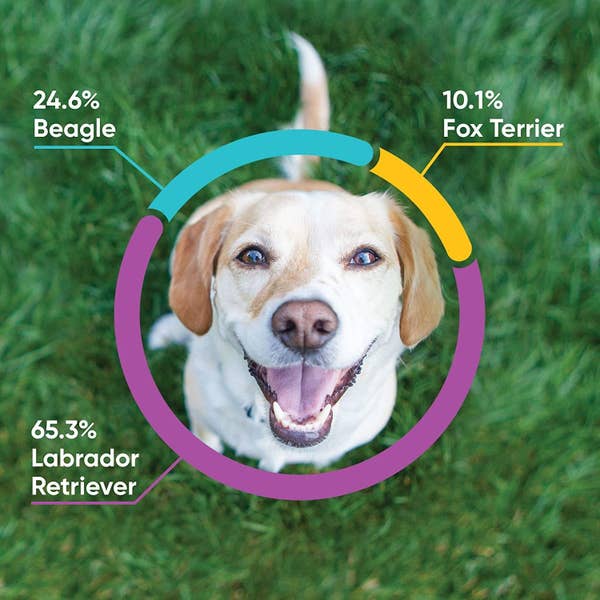 Often, looking at a dog is not enough to understand its breed. Many of these loyal friends are a mix of many cute things to create the perfect snack stealer. What Embark has done, however, is make learning about our dog's past possible with the Embark Dog DNA Kit. This just creates a cuter story to love. Uncover all the shades of your dog for $149.
BioBidet SlimEdge Bidet Attachment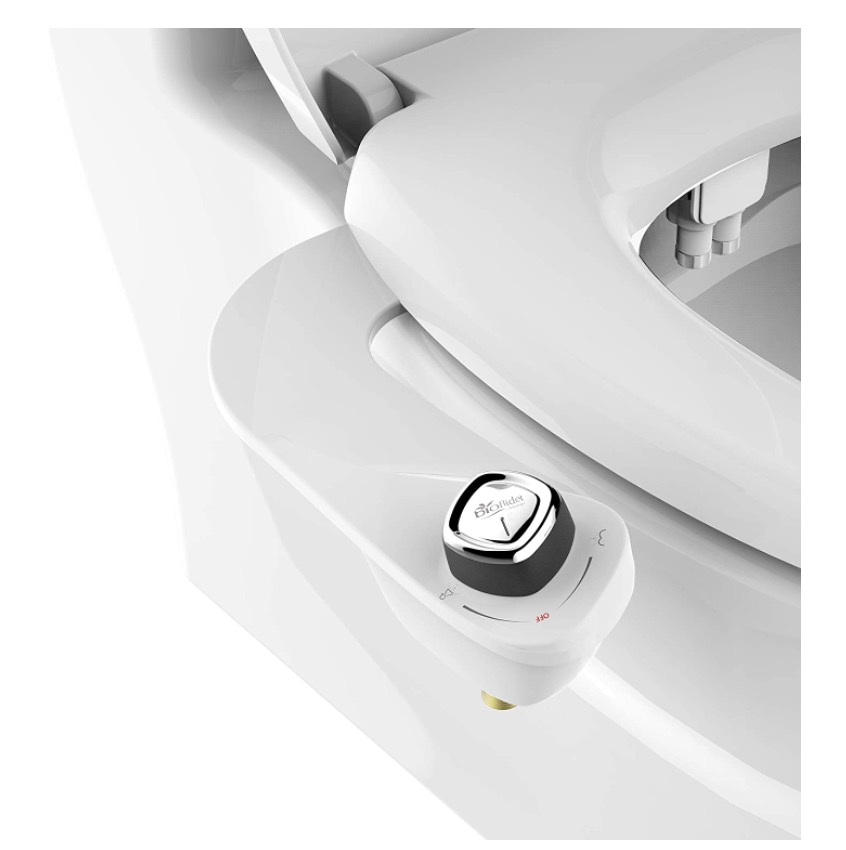 Feel the freshest you've ever felt exiting the restroom after using this BioBidet SlimEdge Bidet Attachment for your toilet! The easy and quick instructions will have you clean and paper-free in no time. Wipe away full price by saving almost half off on this purchase.
NordicTrack Exercise Bike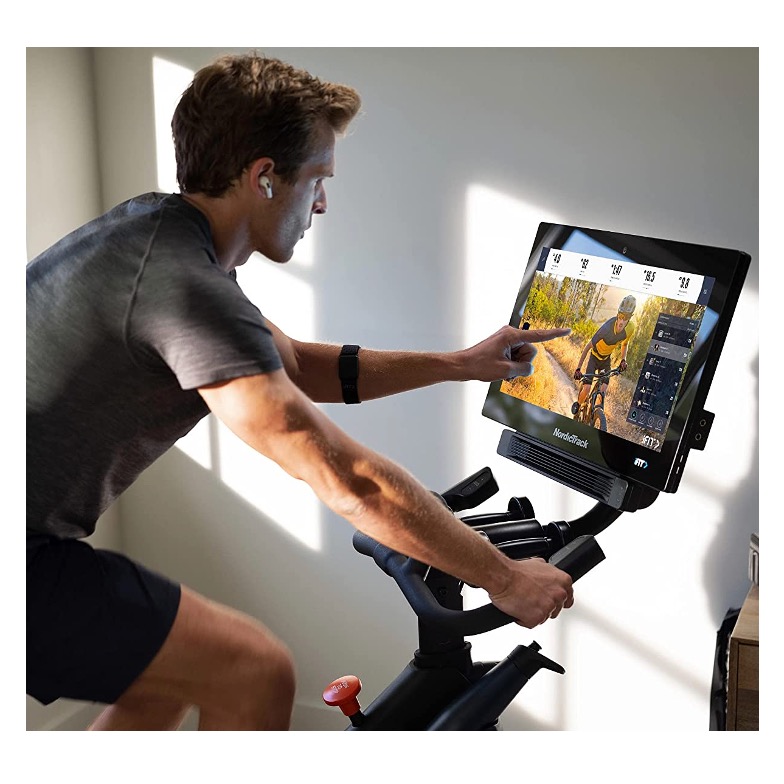 Not ready to commit at a gym? Work out from the comfort and security of your own home by using this NordicTrack Exercise Bike. Priced at $700 off, you can choose from a variety of scenarios to get your blood pumping while staying motivated by the trainers.
Roomba s9+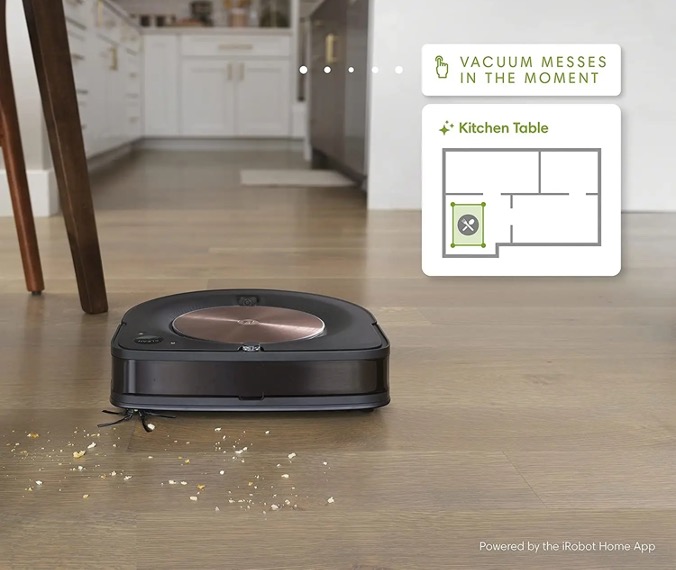 Want your floors to be spotless but running too ragged right now to take the time? Never fear, Roomba s9+ is here! This cleaning machine is dedicated to your floors every step of the way. Not only does it look like a team came in while you were away to spruce up the household, this Roomba also is programmed to empty itself! What a win! Oh, did we mention that it can be controlled through an app too? Yeah, that 31% discount never sounded so good.
Flash Furniture Ergonomic Chair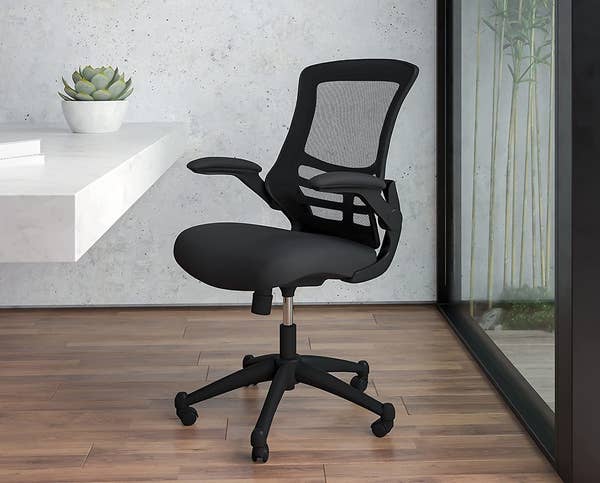 You're always talking about a home office but have yet to upgrade the comfy furniture to look and feel more professional. If this sounds familiar, today is your lucky day! Get this sophisticated Flash Furniture Ergonomic Chair that is designed to hold you up in the right places to enhance focus for hours to come. This adjustable, swivel seat is 38% off!
WOPET Automatic Cat Feeder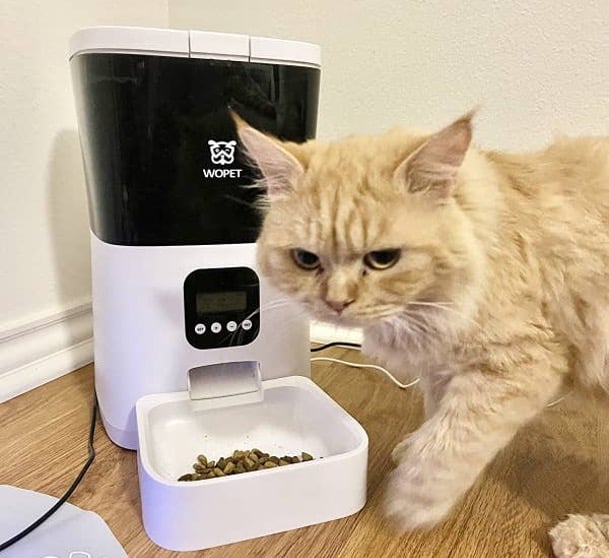 If you have any experience with cats, you know how seriously they take mealtime. Wouldn't it be nice to stay in bed a little longer? This WOPET Automatic Cat Feeder automatically fills the food bowl with the right amount to tide the cats over. See it as an investment in your rest as much as it's benefiting your furry friend at $49.99.
Le Creuset Cast-Iron Pot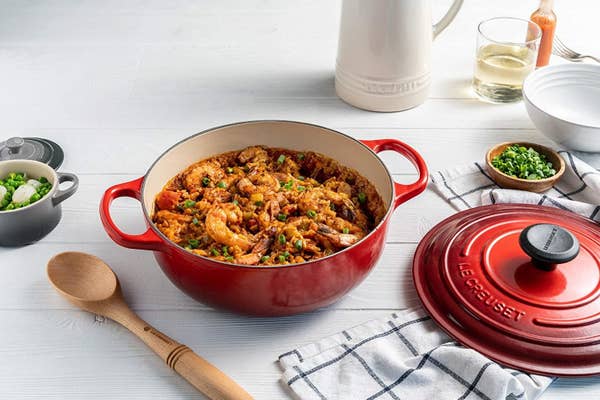 There's no better way to make a casserole than in this luxury Le Creuset Cast-Iron Pot. The brand famous for putting fun themes on their sets has graced us all with a massive gift of a discount! This pot, available in 6 colors, was originally $300, but it will be available on sale for $179.95! Not only is this cast-iron perfect for casseroles, but you can also use it for a plethora of other dishes. What makes Le Creuset so special? The way the pots are built! They are designed to provide optimum heat retention that keeps everything inside at the same level.
Bissell SpinWave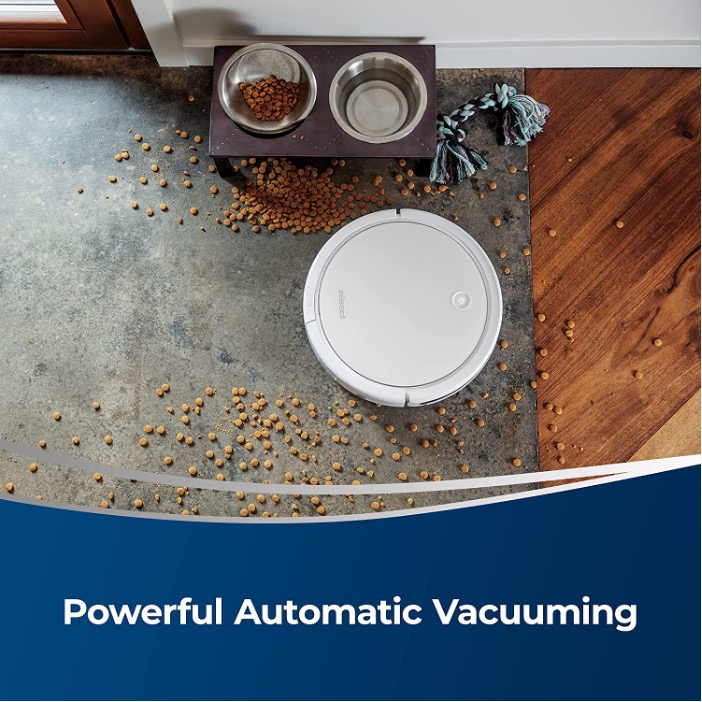 A hardwood vacuum robot comes in the form of this Bissell SpinWave. Not only does it mop your floors, it does what is right and good with the world by also drying them. Not at home to get it started? All this little guy needs to get going is WiFi. It's also so quiet, the cleaner can run during nap time. Coming in at $299, the 2-in-1 is a gift that will be treasured.
Samsung QLED 4K TV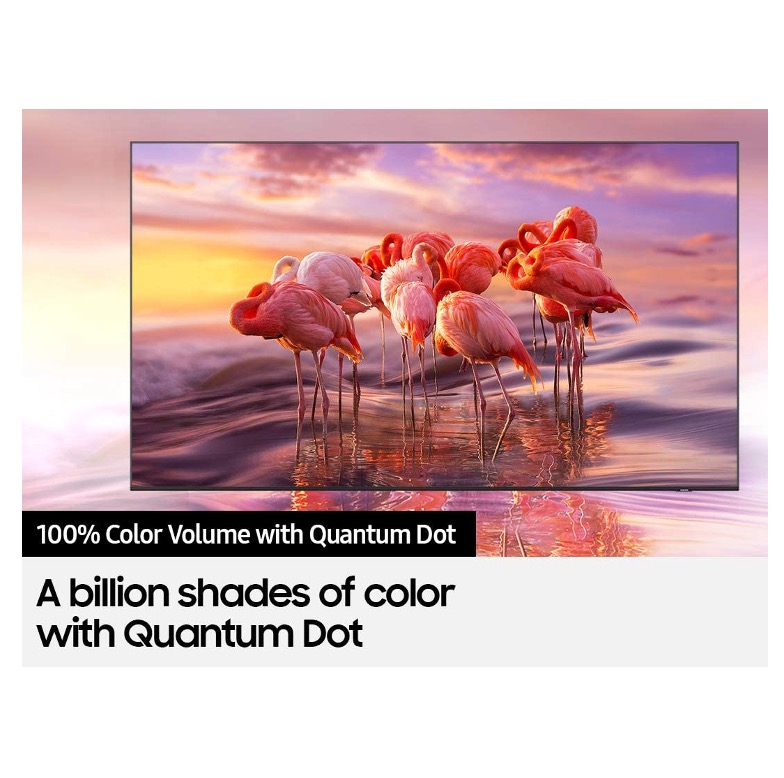 Watch like you've never watched before! The new Samsung QLED 4K TV is a 50-inch TV that brings out colors better than an IG filter. With a crystal clear picture, no other TV will ever be the same. This simply belongs in your living room.
nuLOOM Moroccan Blythe Area Rug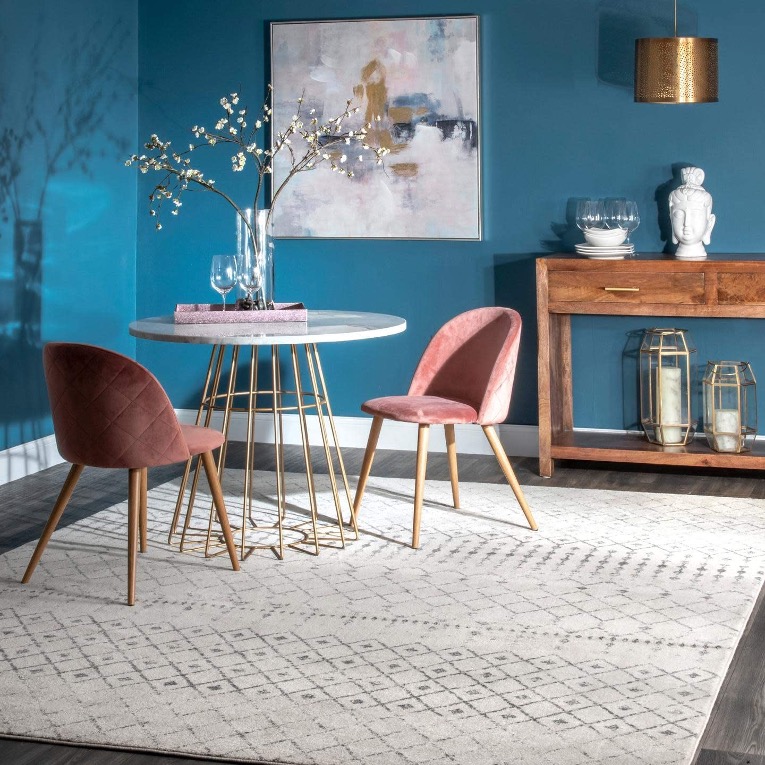 What every room needs every once in a while is a change. That is the exact vibe this 8×10 nuLOOM Moroccan Blythe Area Rug is giving. A black and white rug can mix in with any color combo, leaving everyone impressed by your ability to pair decor and color schemes together so seamlessly. It's the perfect accessory to dress up a room. Also, it's soft enough to nap on for just $157.18.
Vitamix A3500 Blender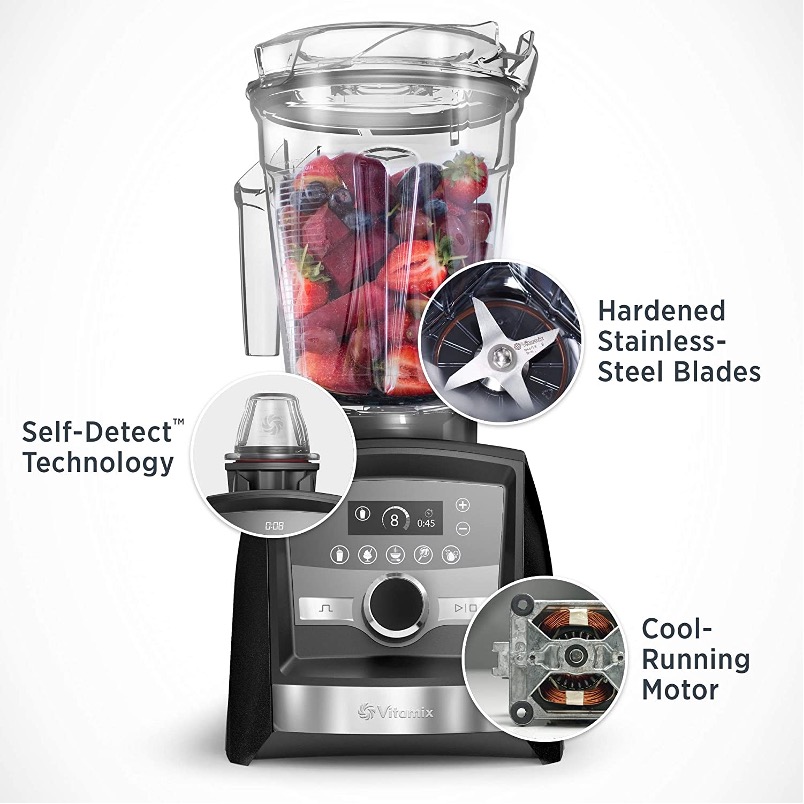 Actually stick to eating better in the new year with this smart, new Vitamix A3500 Blender from the Ascent Series. This blender is so powerful that you will look forward to loading up on all the vegetables you can at the market. It can be controlled by an app and have a smoothie or soup waiting for you while you go about your day. Own it now for over $100 off!
IT Cosmetics Confidence In A Cream
If you've been looking to upgrade your skincare routine, this would be a refreshing choice! Especially during the winter, you want to make sure your face stays hydrated. IT Cosmetics Confidence In A Cream is a moisturizer that reduces lines and pores while simultaneously giving a boost to the skin. The formula is mild enough to work with sensitive skin but effective enough to keep it smooth. At $36.75, it's well worth the try.