The Most Wished For Toys of 2020
Gotta Go Flamingo
There's no denying it, kids love poop toys. Yeah, it's a little gross, but it's not hurting anyone and it makes them happy.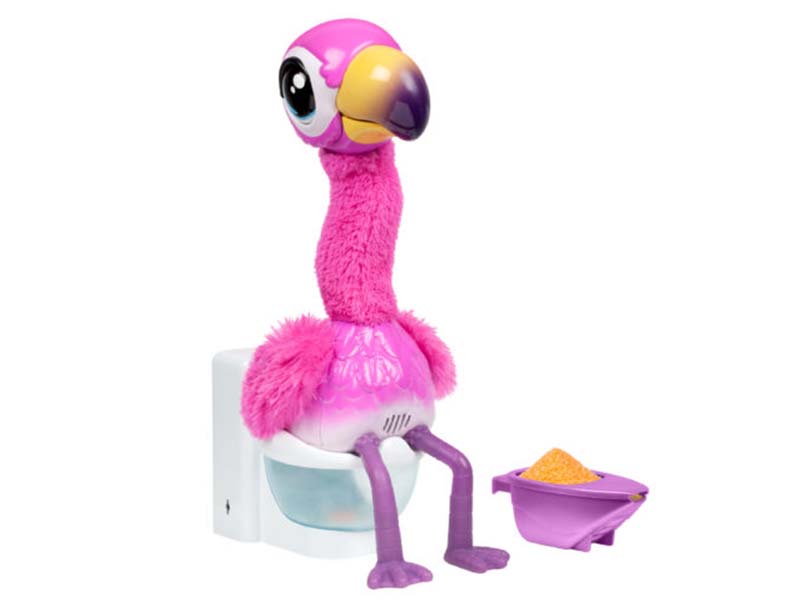 Get this funny flamingo that comes with its own toilet for the kid in your life who loves potty humor.  We suggest pairing it with a poop emoji sticker.
Radio Flyer Little Red Roadster
This is like the classic red wagon you had as a little kid, but souped-up for the modern age. It still has the same timeless design you remember.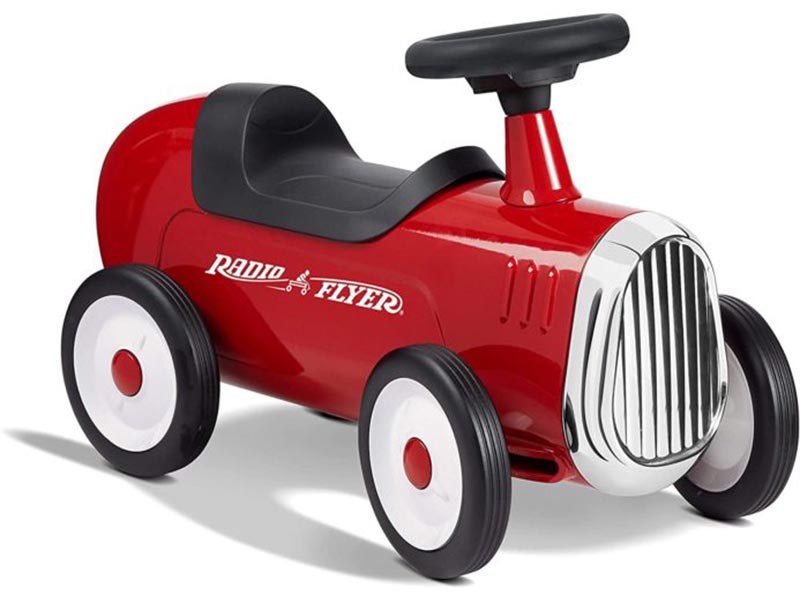 The tires are real rubber, it can be used indoors or outside, and the horn really honks! What more could a kid want?
Squeakee The Balloon Dog
A balloon dog that never pops? Awesome! Not only will Sqeakee last much longer than a typical balloon animal, he does tricks!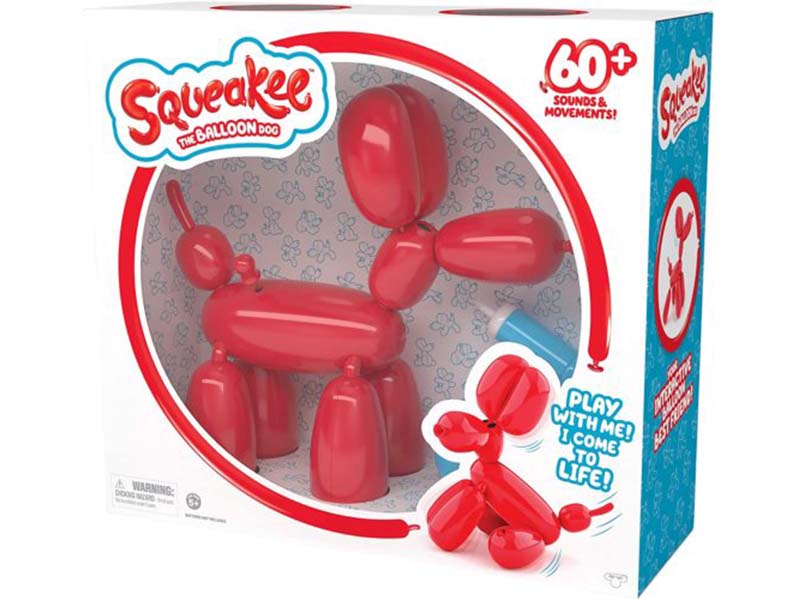 There are over 60 sounds and movements that Squeakee can do, making him almost as fun as a real dog, but with a lot less responsibility.
Fisher-Price Laugh & Learn Grow-the-Fun Garden To Kitchen
Teach kids about where food comes from with this adorable garden to kitchen playset. They can harvest fruits and veggies and cook up a meal with the colorful toys.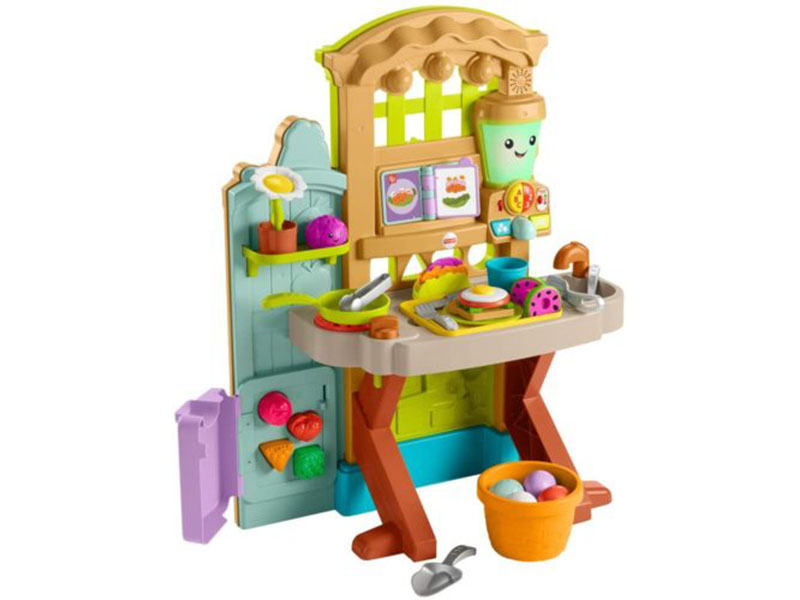 There are more than 30 pieces included, and it also lights up and plays music. Your little chef will love it!
Fifi The Flossing Sloth
Fifi is sure to be a hit with your kids. She's cute, fuzzy, and purple, and she's got some serious moves.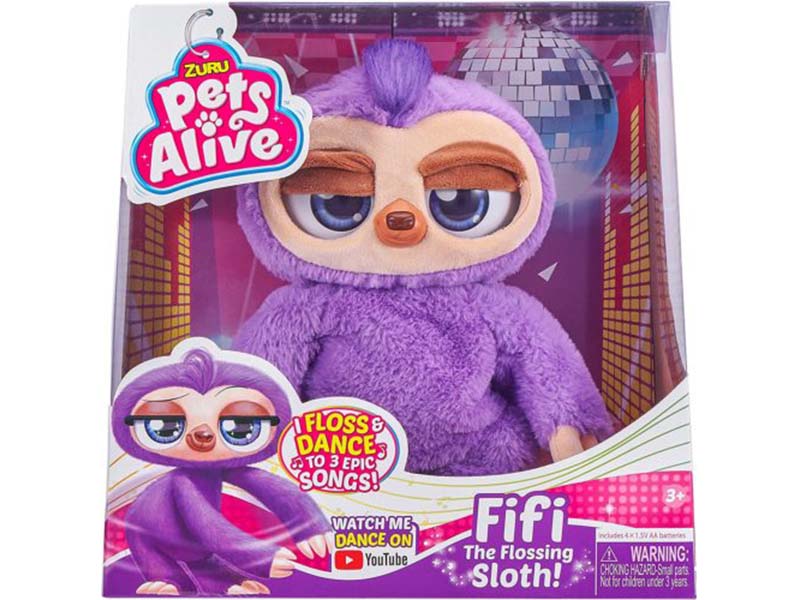 She does popular floss dance to 3 different songs which are sure to have kids dancing themselves. Now, if only she could get them to floss their teeth.
Lego Super Mario Adventures With Mario Starter Course
Combining two of the most popular toys for kids, this Mario-themed LEGO set will provide hours of fun for your creative, video game-loving kid.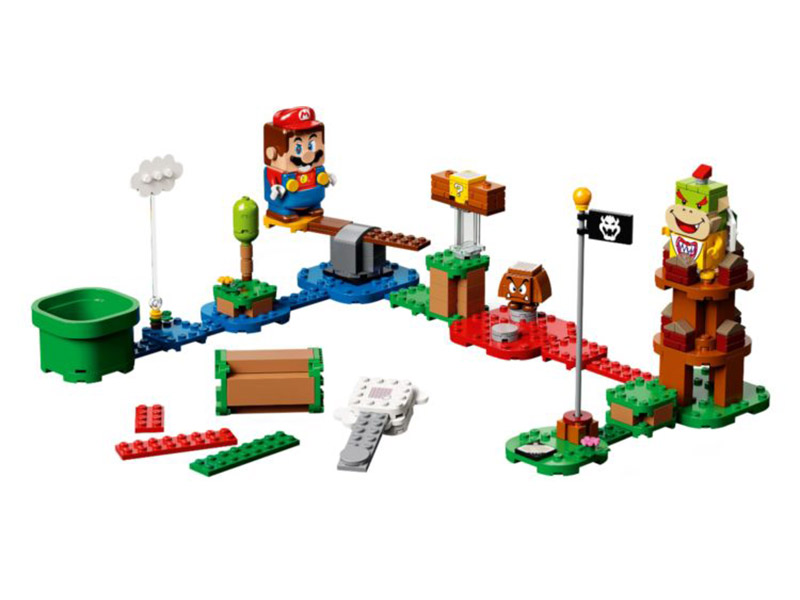 They can make a 3D version of their favorite Super Mario level, and the Mario figure has LCD screen eyes that allow him to make 100 different expressions.
Kindi Kids Shiver 'N' Shake Rainbow Kate
For the child who dreams of being a doctor when they grow up, this is the perfect doll. They can diagnose her illnesses with a thermometer and stethoscope.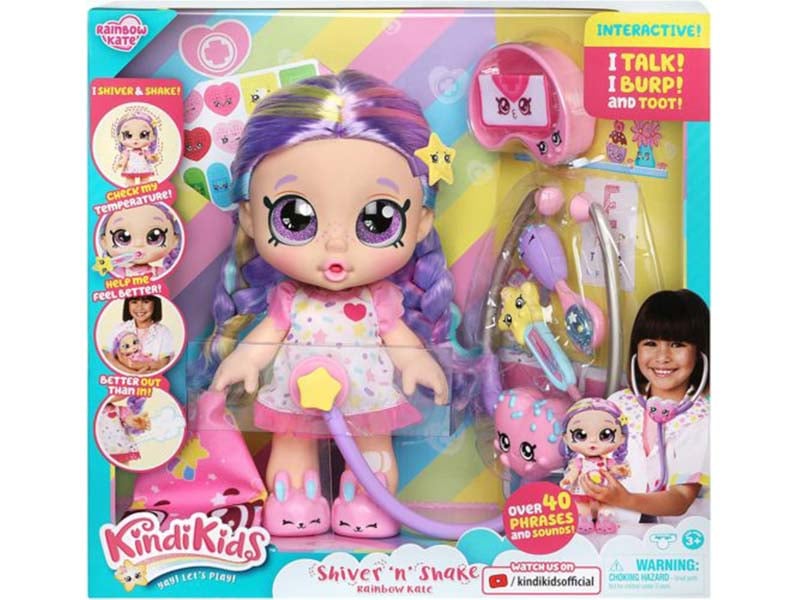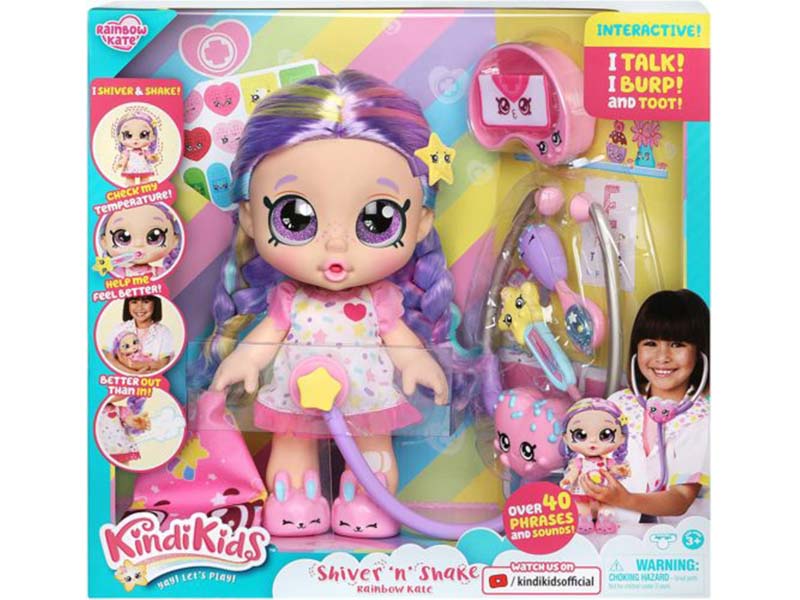 She shivers, burps, and farts – like we all do when we're sick, let's be honest. With her cute look and fun features, she'll be a favorite this year.  
Taco Cat Goat Cheese Pizza
Taco Cat Goat Cheese Pizza is an adorable card game that's simple enough for everyone to enjoy, so the whole family can join in the fun.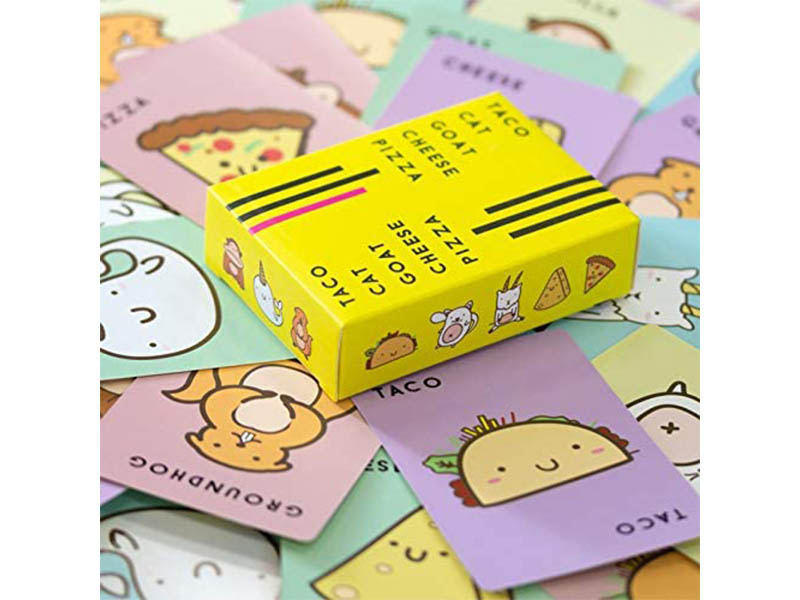 The art is so cute, and the game is simple and quick to learn, but fast-paced and competitive at the same time.
Treasure X Sunken Gold Treasure Ship
There's so much more to this pirate ship playset than meets the eye. There's a golden treasure protected by a vicious Kraken to uncover, and much more.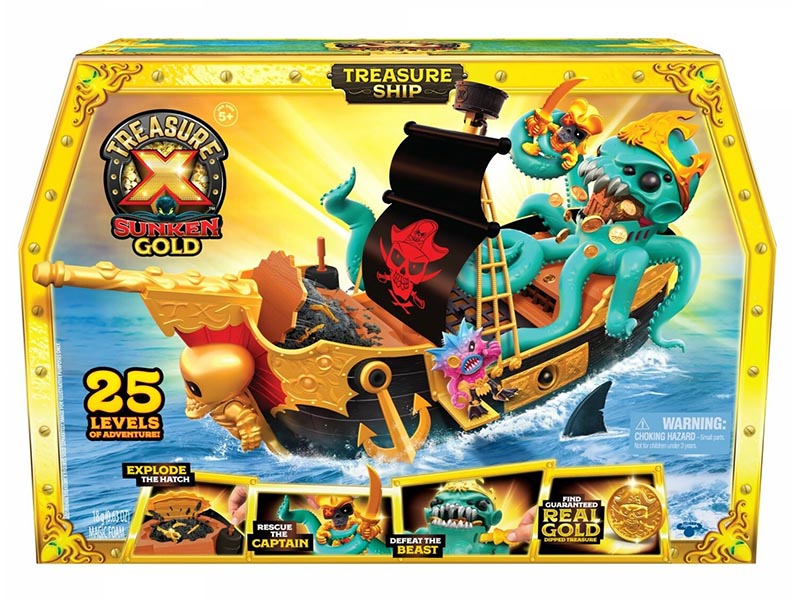 The best part is that the secrets can be discovered again and again, meaning that this toy will stand the test of time.
Monster Jam Official Megalodon Storm All-Terrain Remote Control Monster Truck
Do you have a kid who's obsessed with monster trucks? This might just be the best gift they'll unwrap this year.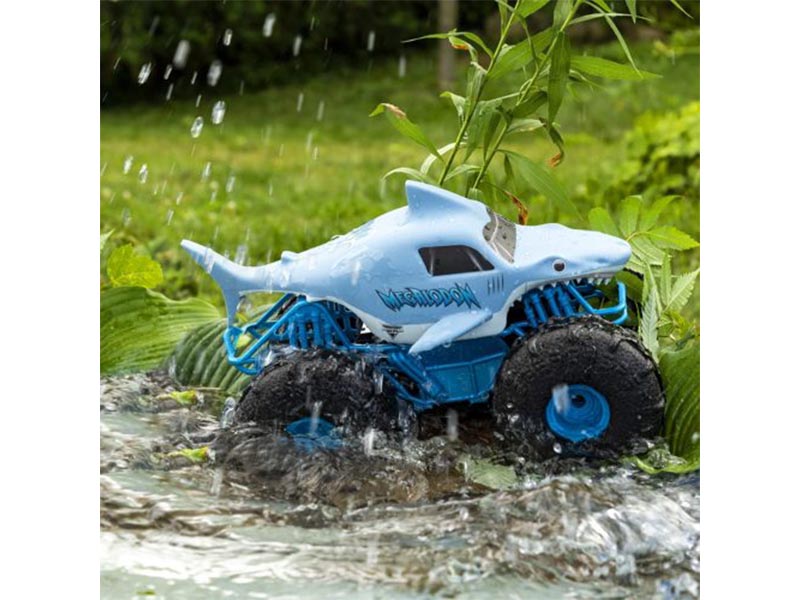 With a cool shark design and all-terrain rubber wheels, this little remote control truck is unstoppable! It can even drive in grass, mud, water, and snow. Awesome!
Hexbug Nanotopia
If your little prodigy loves robots and building, the Hexbug Nanotopia will certainly become their favorite toy. And hey, it might teach them a little bit, too!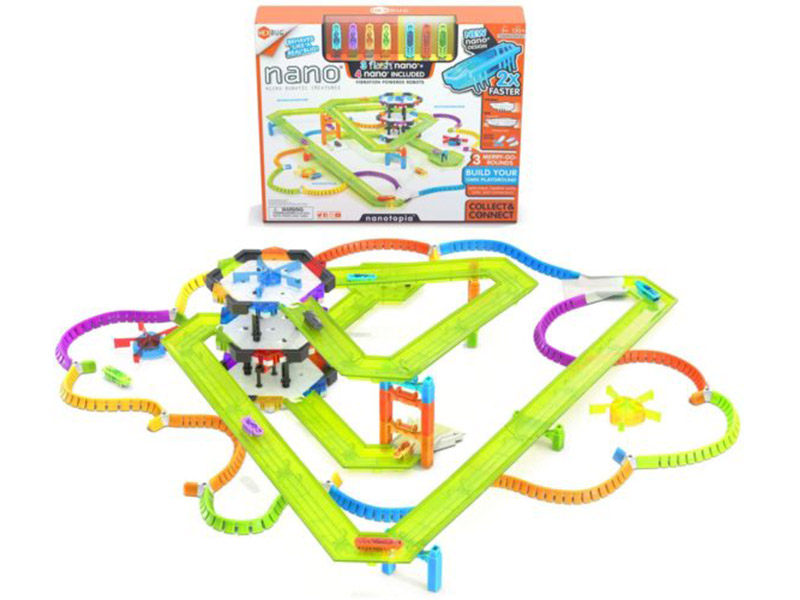 With this set, you can design and build tracks for little robot bugs to race around. It makes an awesome gift for kids who love technology.
Ryan's World Vending Machine
Ryan's World is one of the most popular YouTube channels for kids, and if your kids are Ryan fans, you know he knows his toys!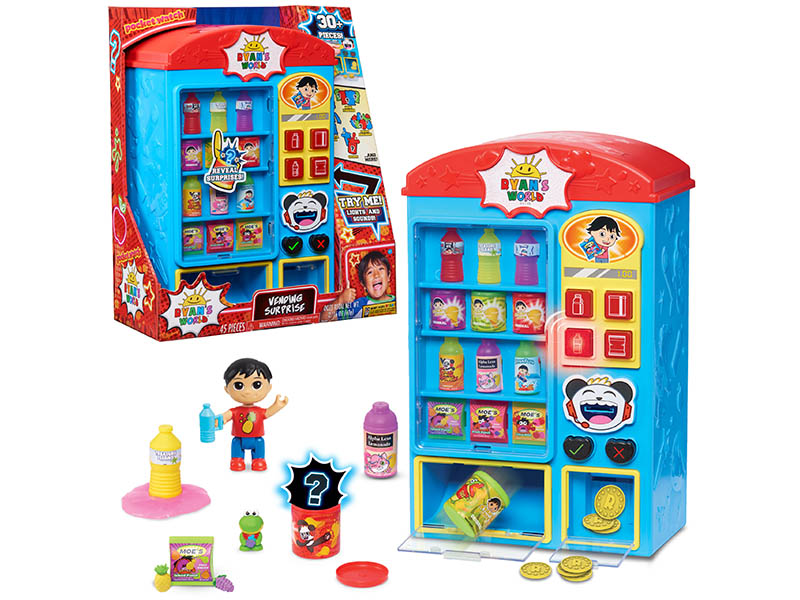 This vending machine is Ryan-approved. Kids can put coins in the slot and select all kinds of fun (but inedible) snacks. It's refillable, too, for hours and hours of playtime!
Jetson Plasma Hoverboard
Hoverboards are the toys of the future. While we all thought we'd definitely have flying cars by now, this might just be the next best thing.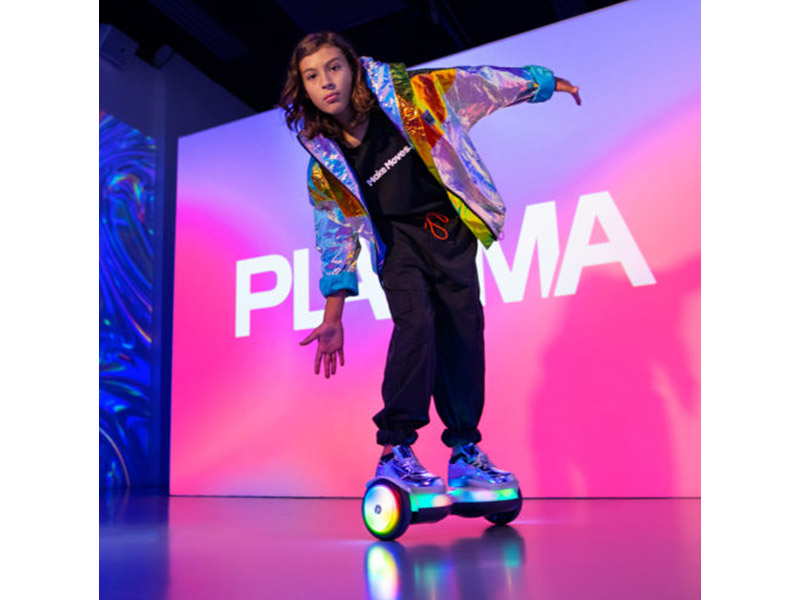 It lights up, rolls smoothly, and can reach up to 10 miles per hour! Your older kids will have a blast, but we won't tell anyone if you secretly buy this for yourself.
Learning Resources Botley The Coding Robot 2.0 Activity Set
Give your little one a head start on their future career as a programmer with this activity set designed to teach them the basics of coding.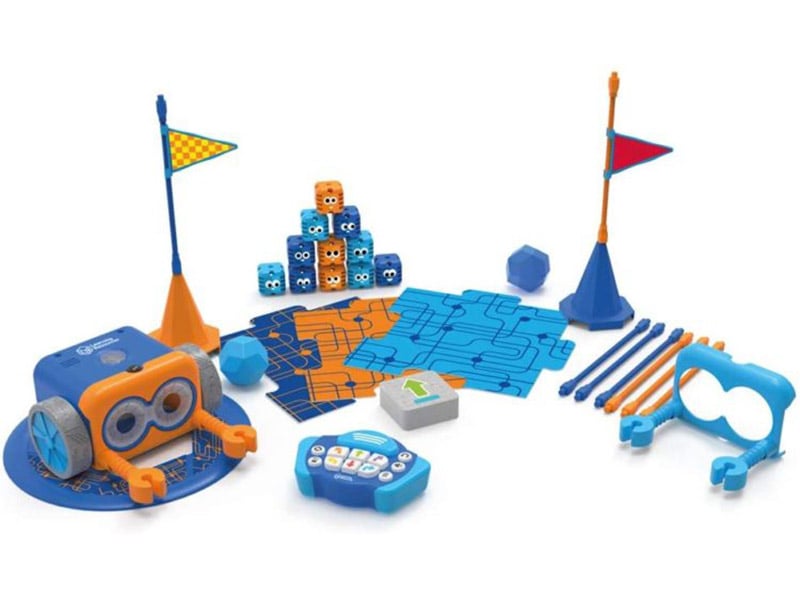 The friendly little robot can do all kinds of fun activities that will keep your kids entertained while secretly also being educational! That sounds like a win-win to us.
Kinetic Sand Sandwhirlz Playset
Kinetic sand is sooo satisfying. It's almost as popular with adults as it is with little ones, and for good reason. It's relaxing and enjoyable to play with.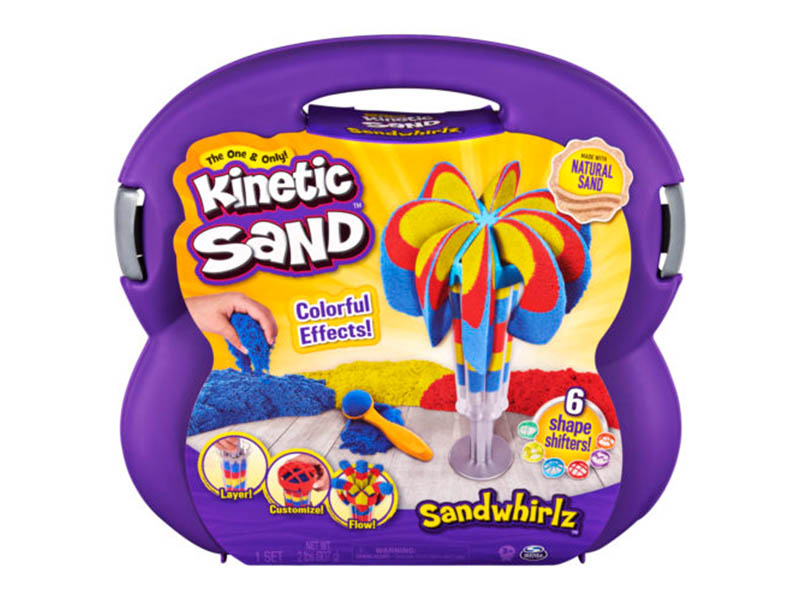 This kit will keep the whole family engaged for some screen-free, creative fun! As a bonus, this sand will stay pliable and soft forever.
Qai Qai Doll
Qai Qai quickly became famous when tennis star Serena Williams' daughter Olympia was spotted carrying the cute doll when out and about.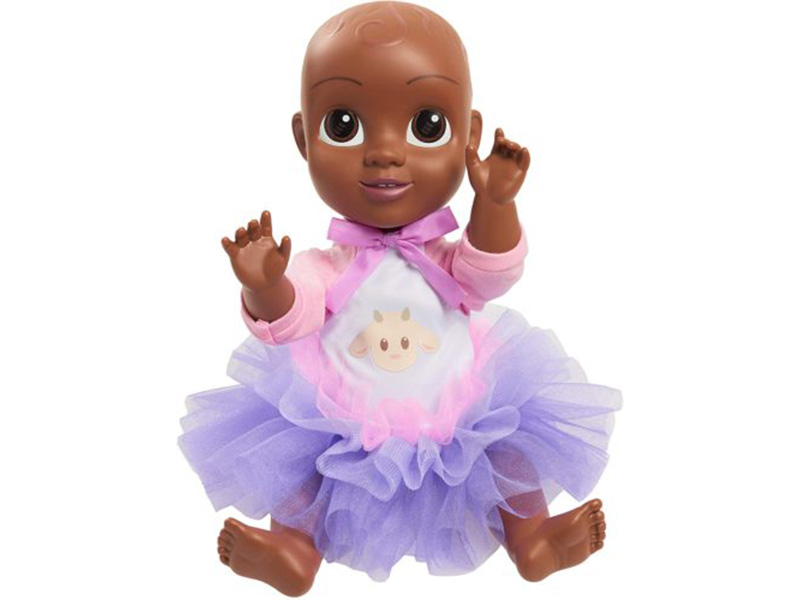 She doesn't have any futuristic gadgets or flashing lights, but she's cute, cuddly, and the perfect playmate for your little ones. Sometimes simple toys are the best. 
Tic Tac Tony
Tic Tac Toe has been delighting kids for generations. Teach your young ones this classic pastime with a modern twist. Tic Tac Tony is a friendly pup who's here to play.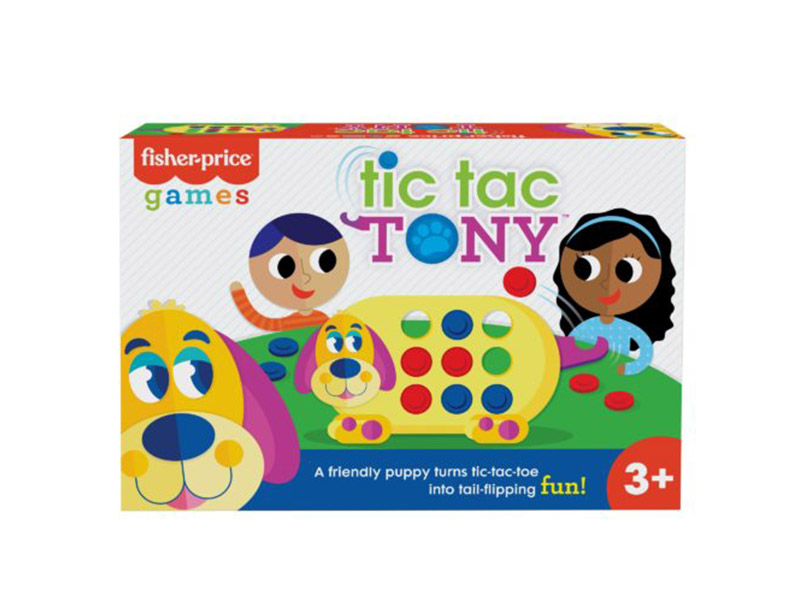 Simply slide the colored discs into the slots, and you'll soon be playing a simple game that will keep everyone from grandma to toddlers entertained.
Melissa And Doug Scoop And Serve Ice Cream Counter
Is your child a future entrepreneur with a bit of a sweet tooth? This may be the cutest, most perfect playset for them.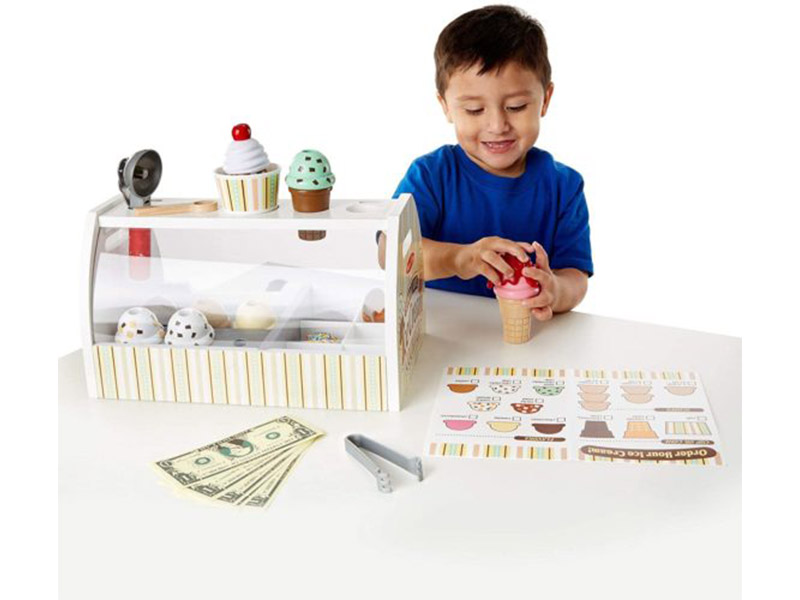 The kid-sized ice cream counter comes with several different flavors and toppings, as well as play money. You may just have a future Ben or Jerry on your hands!
Hatchimals Pixies Crystal Flyers
Hatchimals continue to be hot with kids of all ages, and this new addition to the brand is no exception.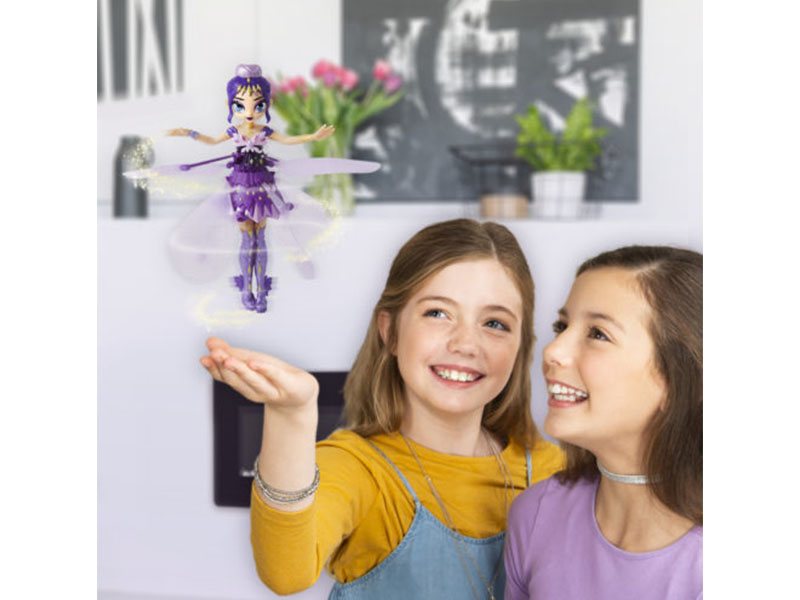 These crystal flyers remind us of the Sky Dancers we may or may not have played with back in the, *ahem* 1990s. These are the 2020 version, however, with a USB rechargeable battery and a built-in sensor. 
Lego Star Wars: The Mandalorian Razor Crest Starship
If you and your kiddo are big fans of the newest addition to the Star Wars franchise, this LEGO set is a must.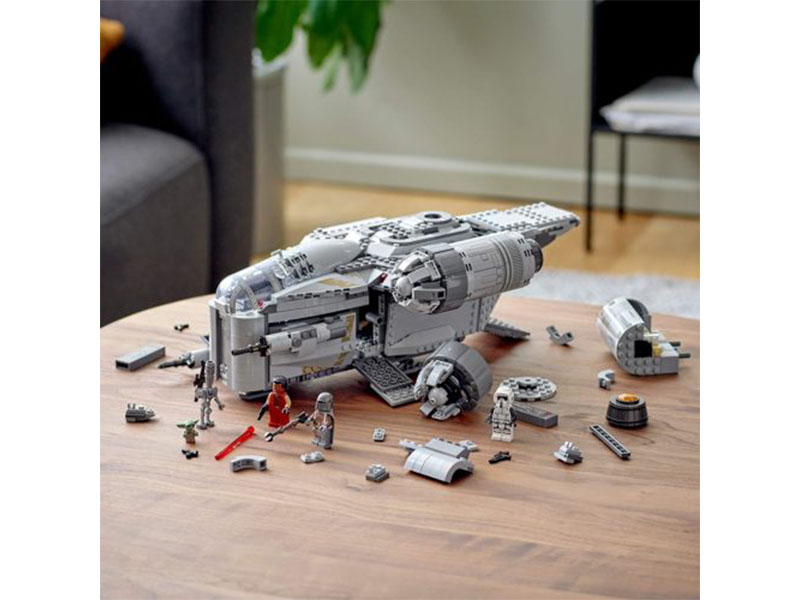 You'll get everything you need to relive your favorite episode of The Mandalorian, including more than 1,000 pieces with 4 minifigures. And yes, Baby Yoda (a.k.a. Grogu) is one of them. It's sure to sell out.
Blockaroo Magnetic Foam Builders
These soft magnetic building blocks are the perfect option for sensory play for children 18 months and up. They encourage creativity and fine motor skills.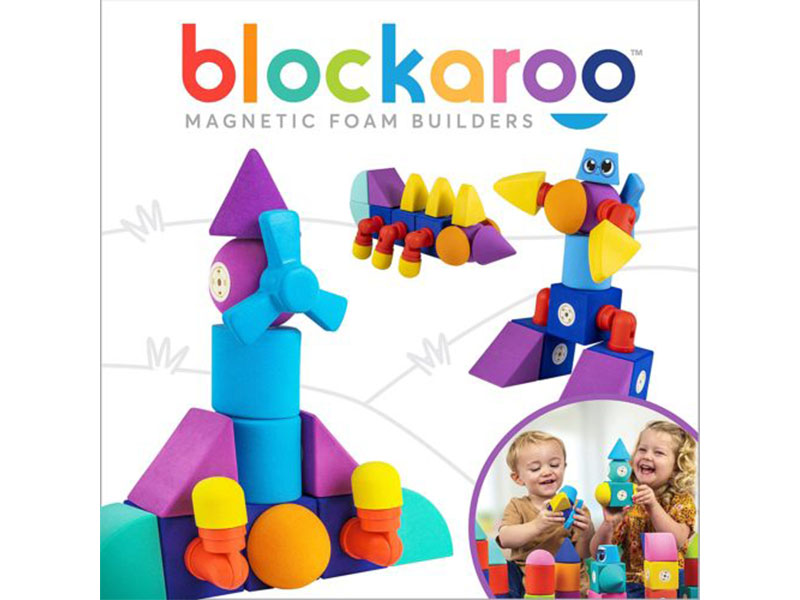 They're very safe, with no sharp edges, so kids can explore their inner architects. They'll especially love the bright colors and fun shapes. 
FurReal Cubby
Since buying your youngsters a real bear cub might not be the wisest choice, consider this smaller, much more manageable version.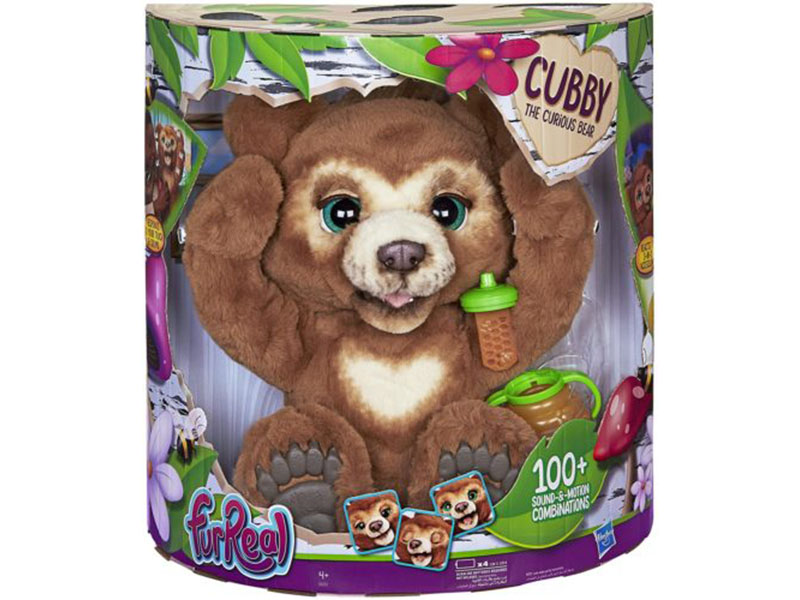 The FurReal cub is a teddy bear with so much more. Cubby plays music, talks, and is fuzzy, huggable, and soft. Youngsters will love playing with the included honeycomb bottle. Too cute! 
Fisher-Price Linkimals Smooth Moves Sloth
A sloths's chill attitude and adorable appearance is something we can all aspire to – especially those of us with young kids, constantly struggling to keep our lives in order.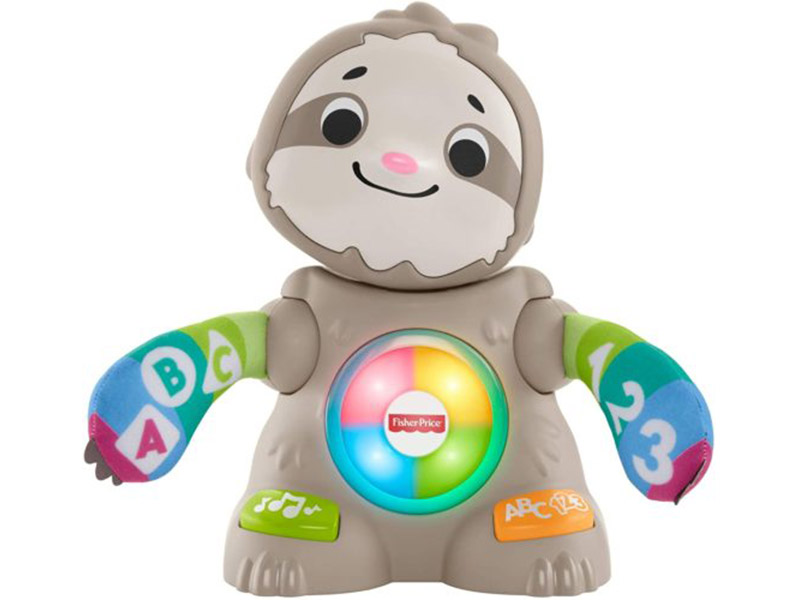 This cute creature is perfectly designed to keep your baby happy and occupied while you quickly down a cup of coffee and prepare for another rewarding day of parenting.
WowWee Lucky Fortune Blind Collectible Bracelets
Who doesn't love the thrill of a surprise? These fun blind boxes make a perfect stocking stuffer or small gift for the kid who loves the excitement of the unknown.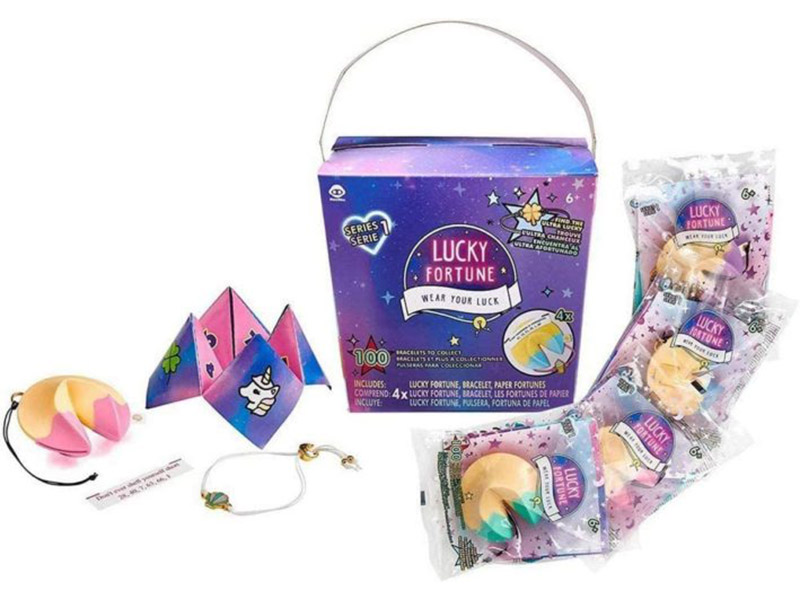 Inside each fortune cookie is one of 100 unique charm bracelets and a secret fortune. At under $10 each, you could grab a few!
Candylocks BFF Two-Pack
These super fun dolls have hairdos that look just like cotton candy, but it's way less sticky. Future hairstylists will love practicing their skills on these multicolored locks.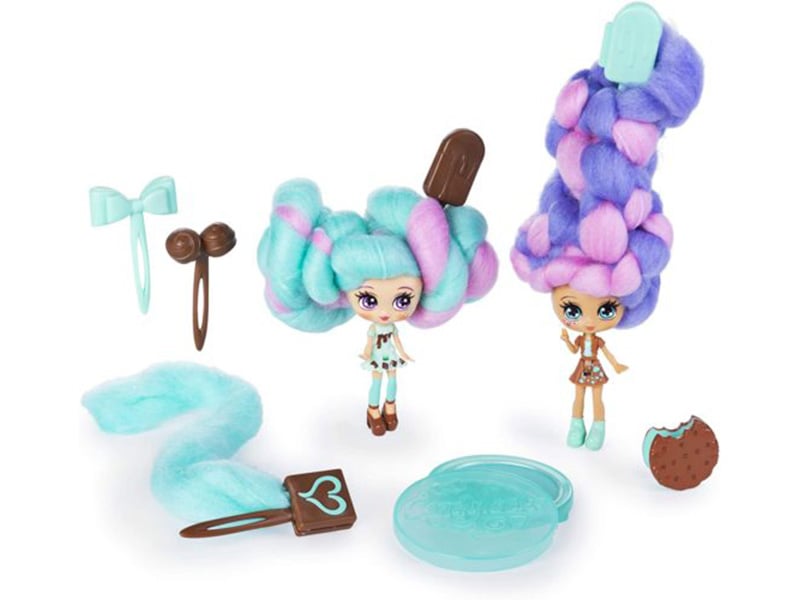 Not only do you get two cute figures, but the set also includes sweet accessories like bows and ice cream, and even some colored hair chalk.