The Most Haunted Hotels and Houses With Guests From Beyond the Grave
A fantastic fall retreat is something we wouldn't often say no to. Usually, it would entail sipping a margarita while kicking back and relaxing in the sun, but perhaps this year, you're looking for something a little more adventurous to lift your "spirits." Whether you're a budding paranormal explorer or you simply enjoy a spooky atmosphere, there's no better way to get away from it all (maybe even the land of the living) than by staying at one of the world's most haunted hotels.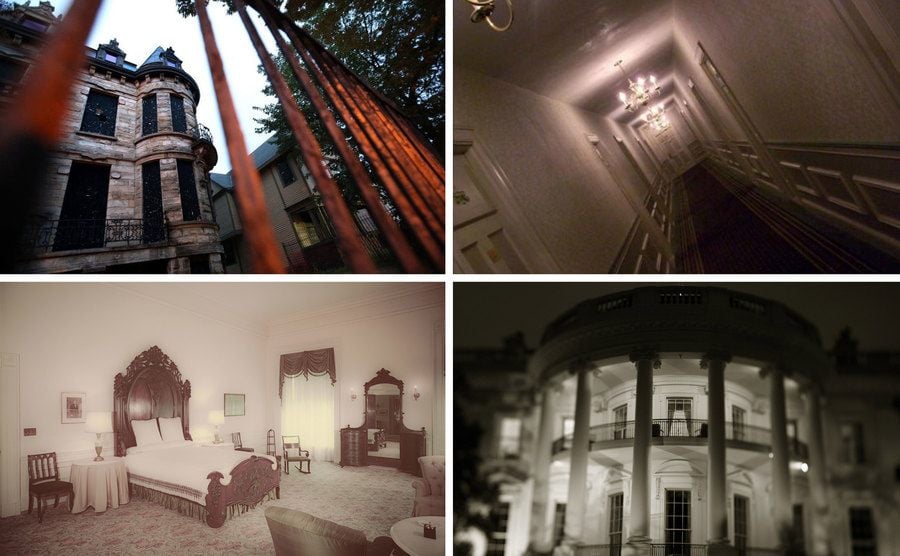 These eerie lodges are alive with spirits; some even work the front desk and might even unpack your luggage for you. Make one of these scary mansions your next vacation location, and you'll have someone to keep you company (even if you're traveling alone).
Crescent Hotel & Spa (Eureka Springs, Arkansas)
This Arkansas hotel is billed as one of the most haunted in the United States and has had plenty of opportunities to draw spectral visitors since it first opened in 1886. It has functioned as a resort, a school for young women, and a 1930s "cancer hospital" for a crazy "doctor" called Norman Baker.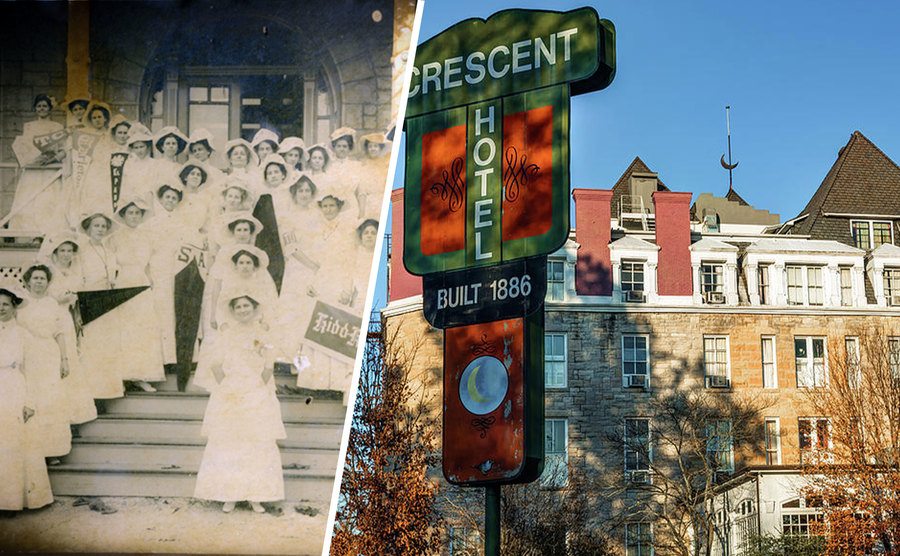 Over a dozen ghosts, including Michael, a stonemason from the building's initial construction, Theodora, one of its ill-fated cancer patients, and even Morris, a spectral housecat, have been reported by guests. These spirits appear to be harmless; however, observing paranormal happenings gave several of the guests frights that will likely stay with them for as long as they live.
La Fonda on the Plaza (Santa Fe, New Mexico)
Although the existing construction of the Santa Fe hotel dates back to 1922, records show that the location once housed the city's first inn, which dates back to the early 1600s.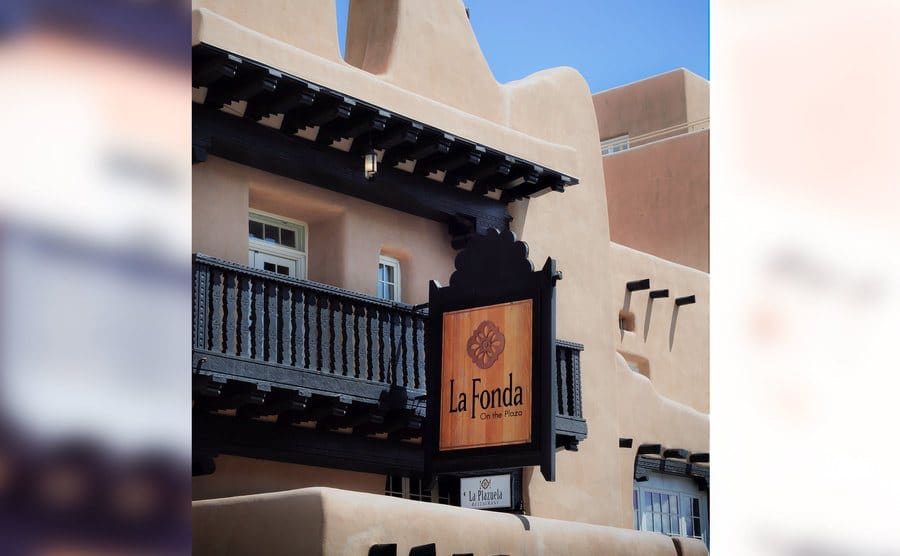 It was a popular stopover for fortune-seekers heading west. The hotel is said to have kept a few of its more spirited visitors, including the Supreme Court Chief Justice John P. Slough, who was shot and killed in the lobby of the hotel in 1867. You may also discover a spectral gambler who allegedly threw himself into the hotel's well after getting a bad hand.
Myrtles Plantation (St. Francisville, Louisiana)
General David Bradford built the Myrtles Plantation located in St. Francisville, Louisiana, in 1796. It now stands today as a historic antebellum mansion. When Bradford fled to Pennsylvania at the time of the Whiskey Rebellion, he founded the hotel.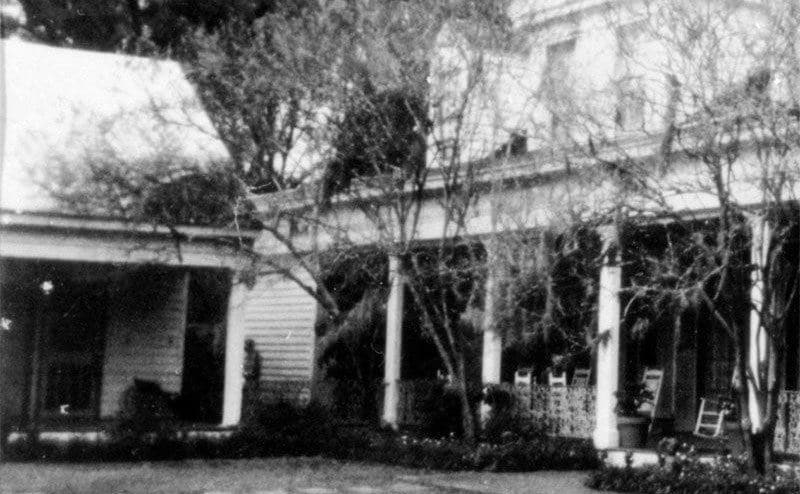 Several photographs taken on the location purport to portray afterimages of apparitions. This includes a ghost named "Chloe," who is known to be the ghost of an enslaved woman who worked as a household servant in the 1800s. The plantation was dubbed "The South's Spookiest House" by National Geographic Explorer.
Hotel Sorrento (Seattle, Washington)
If you're tired of small-time spirits or the depressing remnants of suicidal brides and want to see a celebrity ghost with real star power, the Hotel Sorrento in Seattle is the place to be. Alice B. Toklas, Gertrude Stein's lover, is said to walk the fourth-floor corridors.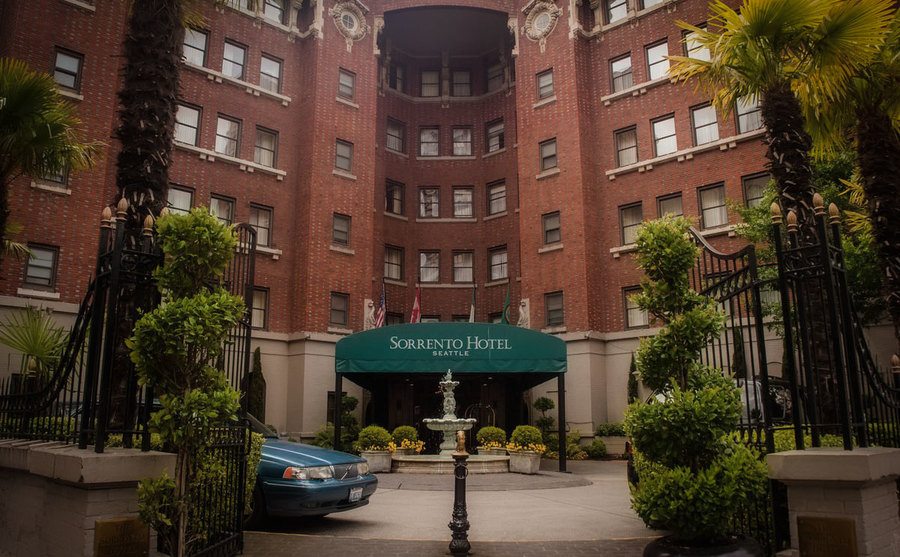 Her favorite haunt is Room 408. Say hello to Alice if, while in the Dunbar Room, your glass suddenly moves on its own. Toklas stayed near the hotel while taking up music at the University of Washington. Funny enough, Toklas had never visited the hotel before, so it's interesting that she now chooses to haunt it.
Stanley Hotel (Estes Park, Colorado)
The Stanley Hotel is widely regarded as one of America's most haunted hotels, even inspiring Steven King's horrific novel "The Shining." In 1974, the author and his wife were its sole guests, having booked a room so close to its closing season.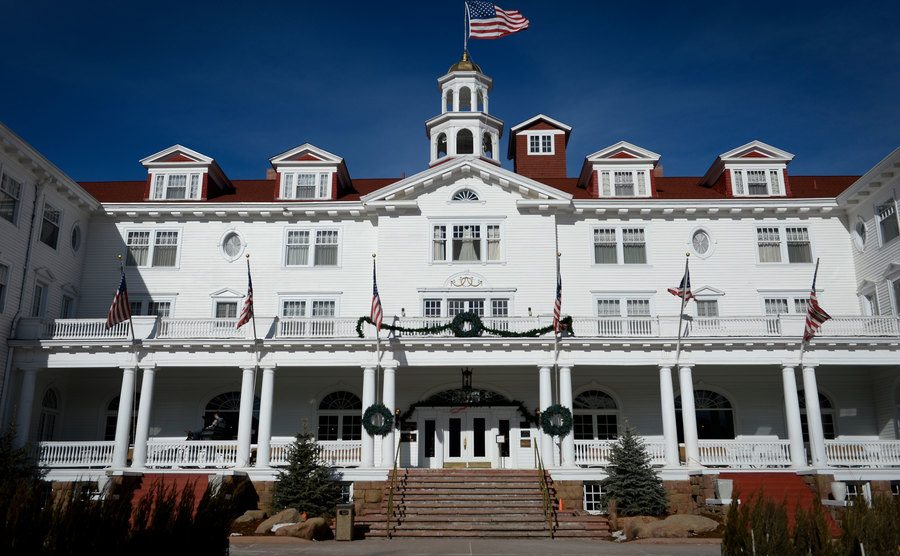 Their experience in Room 217 became the basis for the classic novel—and later, the Stanley Kubrick film. They used different room numbers in the movie because the hotel was concerned their guests would be too perturbed to book a famously haunted room. 
The Hotel Roosevelt (Los Angeles, California)
The Hotel Roosevelt is located in the heart of Hollywood, California. It stands 12 stories tall, has 300 guest rooms and 63 suites, and hosted the first Academy Awards ceremony. So it's no surprise that celebrities are attracted to its opulent accommodations—Marilyn Monroe was one of the hotel's regular guests, despite having died almost 60 years ago.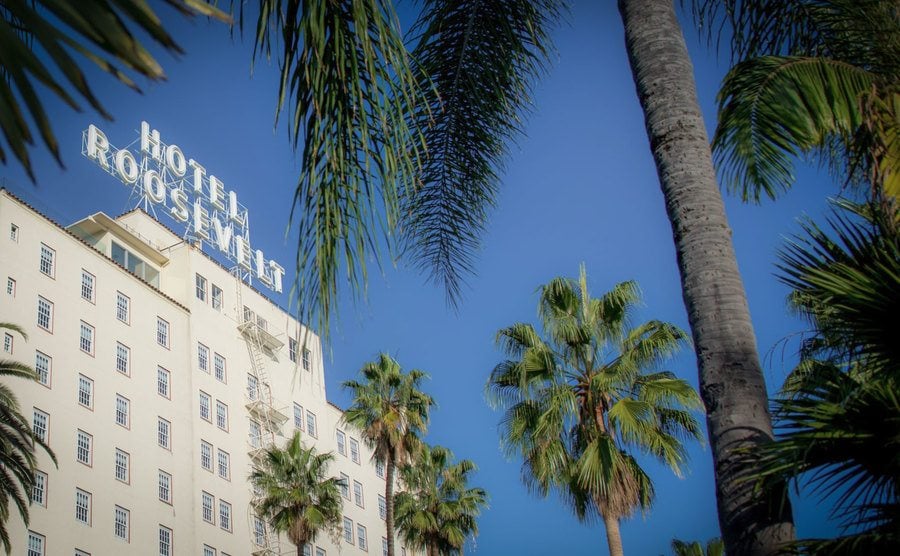 Many hotels don't have a 13th level because it's supposedly a cursed number. Of course, hotels that do have a 13th level just disguised it as the 14th. In this case, halting construction up to the 12th level still didn't keep the ghosts from showing up here.
Hotel del Coronado (San Diego, California)
The opulent Hotel del Coronado, located just off the coast of San Diego, is famous not only for its breathtaking views of the ocean but also for the presence of a resident woman ghost named Kate Morgan.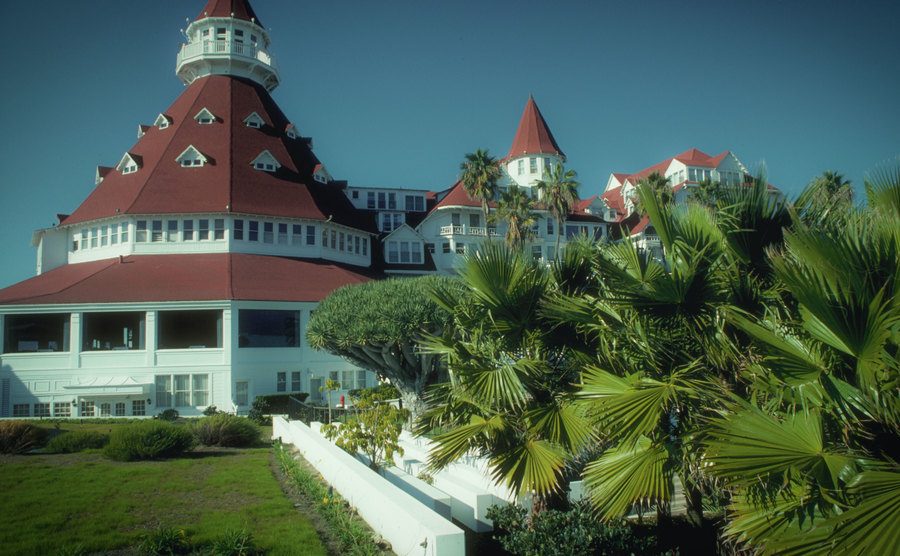 The 24-year-old booked the third-floor guest room on Thanksgiving in 1892, expecting her beau to meet her there. After five days of waiting, she took her own life. Since then, there have been stories of a pale lady dressed in a black lace gown walking around the property.
The Queen Mary Hotel (Long Beach, California)
Now permanently docked in Long Beach, the Queen Mary once famously housed royal dignitaries and Hollywood stars. It is also widely known as a haunted spot, as ghost tour companies regularly offer visits through its halls. Since spirits have no preference for the open sea, the ship appears to be haunted today.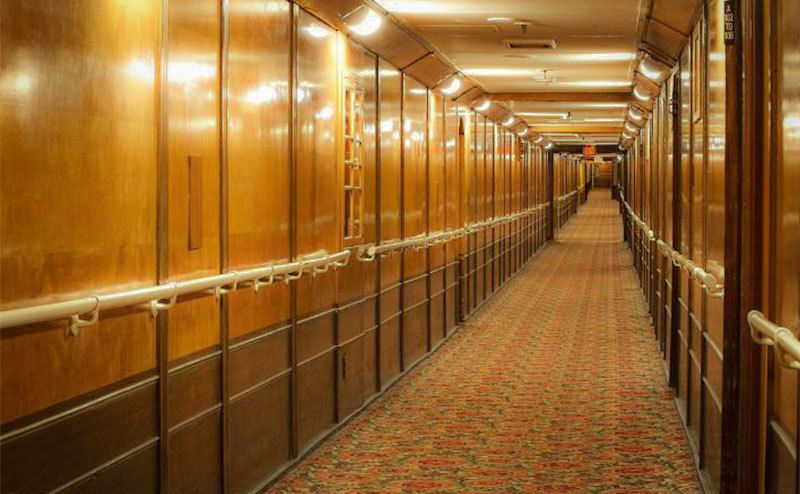 A "woman in white," a sailor whose life ended in the engine room of the ship, and children who drowned in its pool are listed among the spirits that have been observed there.
The Hay-Adams (Washington, D.C.)
The Hay-Adams hotel is said to be buzzing with otherworldly energy, as several reports of paranormal activity have been made there. The hotel is located on the grounds of the home once held by both John Hay and Henry Adams, descendants of both Adams presidents.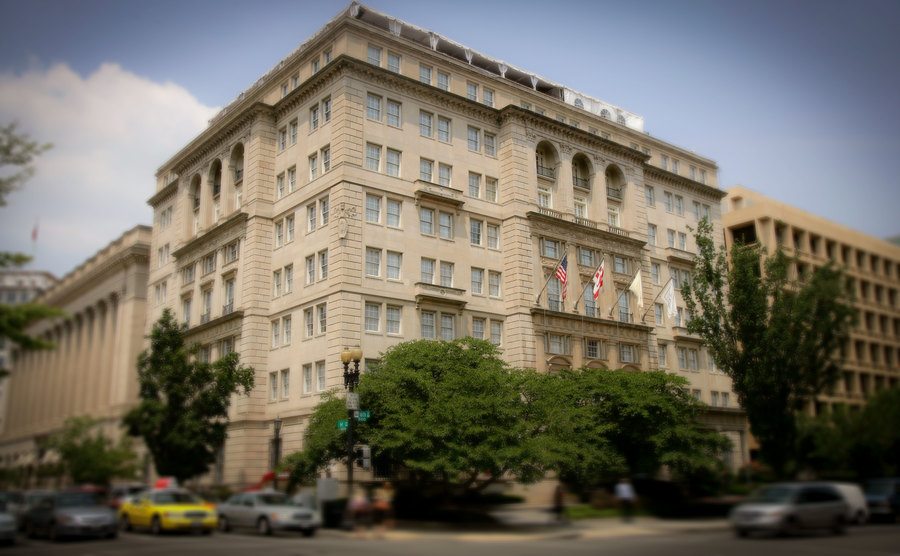 Clover Adams, Henry Adams's wife, committed herself in the Hay-Adams hotel in 1885. She is now said to roam the hotel's fourth level, unlocking locked doors and turning on and off clock radios. Housekeepers have reported hearing gentle crying or being addressed by name on the stairs.
Emily Morgan Hotel (San Antonio, Texas)
The Emily Morgan Hotel, also known as the Alamo's official hotel, was built to provide tourists with a pleasant and comfortable stay. The neo-Gothic structure used to be a medical center fitted with a mortuary and a psychiatric wing.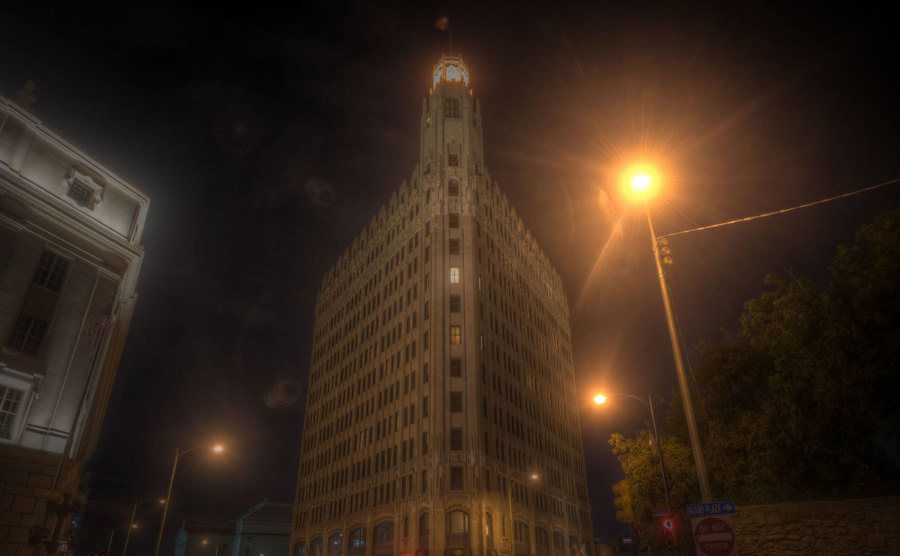 Unexplainable apparitions and noises have been reported frequently here. The 14th floor, which was previously a crematorium, is now the 13th floor. Unsurprisingly, the 12th and 14th floors are supposed to be quite eerie places to stay. The elevator has also caused a number of strange occurrences: stopping off at unrequested floors, flickering lights, sudden stops, and so on.
Bourbon Orleans Hotel (New Orleans, Louisiana)
In 1960, New Orleans was full of ghost stories, many of which were linked to hotels. People still claim that spirits from various eras can be seen in the halls or lobbies of these places. Here and there, a lonely dancer spends her evenings swaying under a ballroom's crystal chandelier while a confederate soldier marches on around the hotel's third and sixth levels.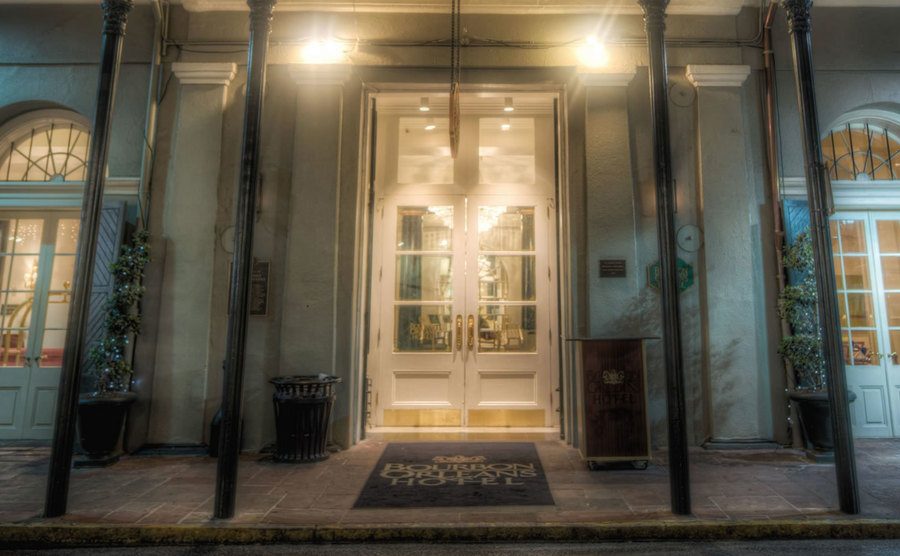 Because of its varied background as a theater, ballroom, convent, and orphanage, the magnificent Bourbon Orleans in the French Quarter is one of the most well-known haunted locations, providing a tailored scare no matter your phobia.
The Driskill Hotel (Austin, Texas)
Since 1886, the Driskill Hotel has attracted European travelers and wedding groups with its stately Romanesque look, its distinctive brick front, and modern rooms. It's a well-known Austin landmark—and, according to some, a ghostly hotspot.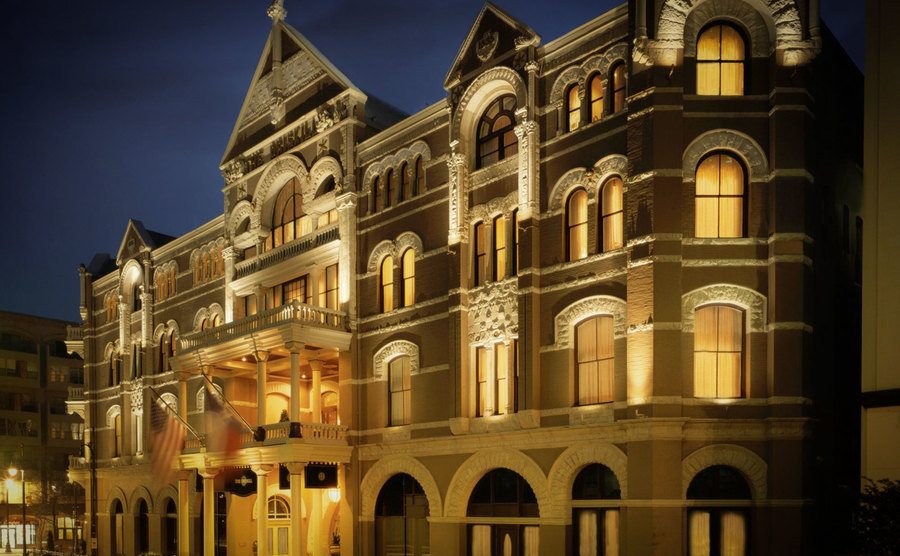 Visitors have heard strange sounds in the beautiful passageways over the years. Room 525 is said to be the most active in terms of paranormal activity. In this room, two brides took their lives. Their deaths were 20 years apart. Terrifying.
The Sagamore Resort (Bolton Landing, New York)
The Sagamore Resort hotel on Lake George was built in 1883. Since then, guests have been known to stay at the hotel long after they've checked out.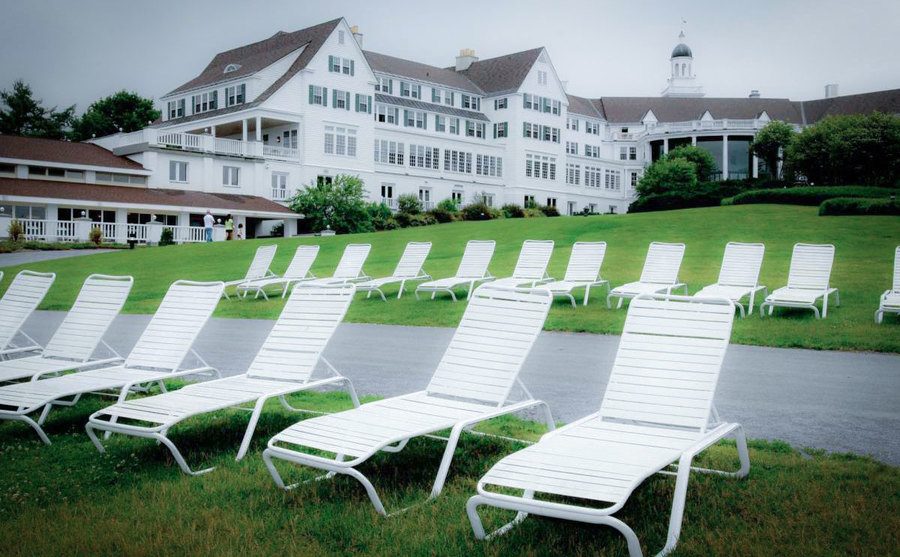 Visit the hotel's lakeside vistas and hot stone massages to catch a glimpse of some of the resort's resident ghosts, such as an undead couple caught in a decades-old argument in the main dining room. Golfers should be keen to keep an eye out for the ghost of a young boy from the 1950s who has been known to steal golf balls from the hotel's 18-hole course.
Villisca Ax Murder House (Villisca, Iowa)
Villisca is a small town in Iowa with a total of 1,252 people rounding out its population. It's not known to offer much for visitors, except for one thing. If you're passing through, stop by the Ax Murder House for a spooky night! They even have a sign, so you can't miss it.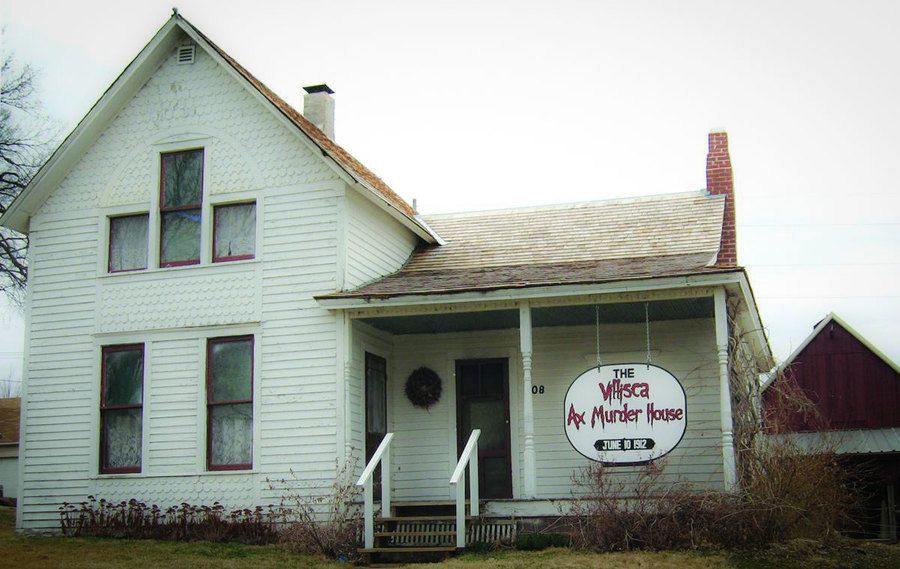 The events that transpired in that white-wood framed house in 1912 were tragic, resulting in the death of four children and their two young pals by way of an ax. So, who was this cold-blooded murderer? The only way to find out is by going there for yourself—if you dare.
The Whaley House Museum (San Diego, California)
So here's how the tale goes: In 1952, for the petty crime of thievery, a man named James "Yankee Jim" Robinson was hanged by the neck until his final breath. A few years later, a couple, Thomas and Anna Whaley, constructed a house on the exact same spot where Robinson was killed.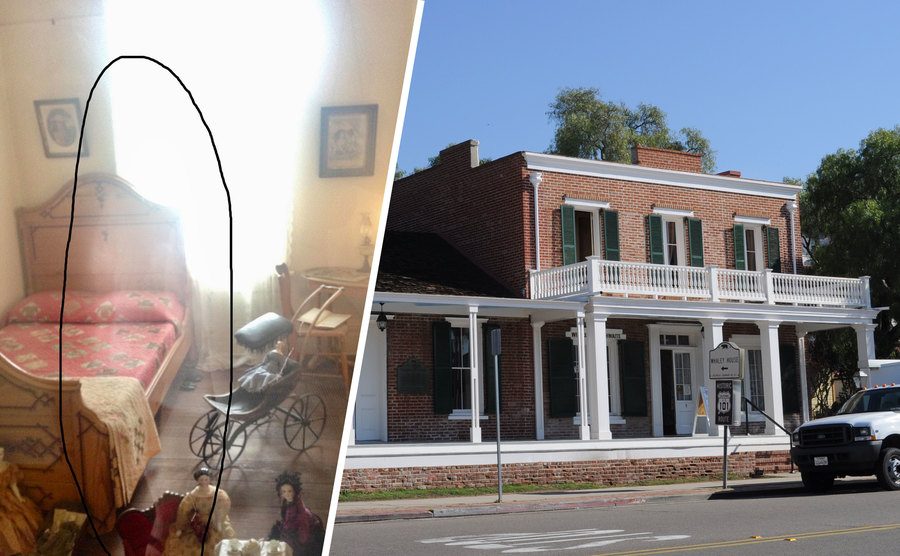 Not long after, Yankee Jim's ghost appeared and haunted the location. His footsteps have been heard clumping around the floorboards of the house, according to legend. Yankee Jim isn't the only ghost in this place, as you're about to discover.
The Whaley House Museum (San Diego, California) Part 2
Others are reported to have appeared from beyond the grave in the Whaley House. These include Mr. and Mrs. Whaley themselves, their little girl, and even the family's pet dog. According to Time, the Whaley House is so haunted that the US Commerce Department officially categorized it as such in the 1960s.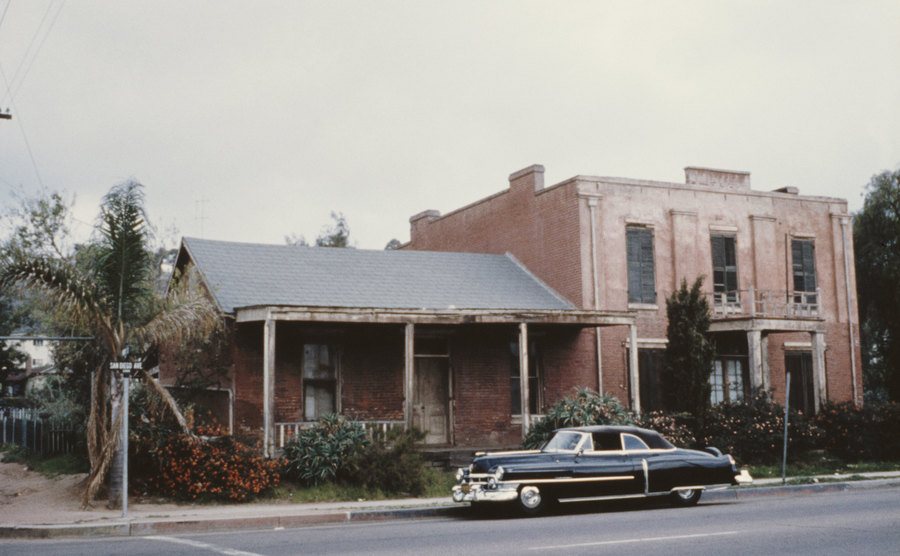 We didn't realize that locations could be legally designated "haunted," but that simply makes the location even more tantalizing for afterlife enthusiasts. The Whaley House Museum is a spooky place to visit if you want to jump out of your skin.
Hotel Chelsea (New York City, New York)
The Hotel Chelsea in New York City was built in the 19th century and has long served as a sanctuary for artists. Andy Warhol, Mark Twain, and Ethan Hawke are said to have found inspiration in this hotel. The hotel has experienced its share of high-profile crises, too, thanks to its draw of celebrity guests.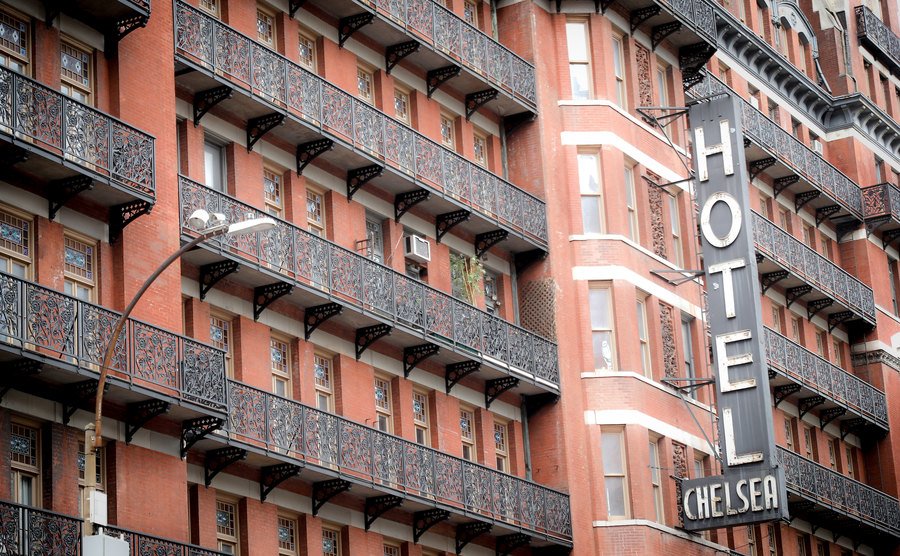 The murder of Sid Vicious' lover and fellow singer, Nancy Spungen, remains one of the most high-profile incidents there. The hotel was reopened in 2018 after several renovations. Before and after, numerous supernatural events have been documented.
Winchester Mystery House (San Jose, California)
According to legend, the rambling Victorian mansion on a bustling street in San Jose, California, is said to be haunted by the souls of everyone killed by a Winchester rifle. With so many victims of the weapon, there must be plenty of spirits roaming around the place.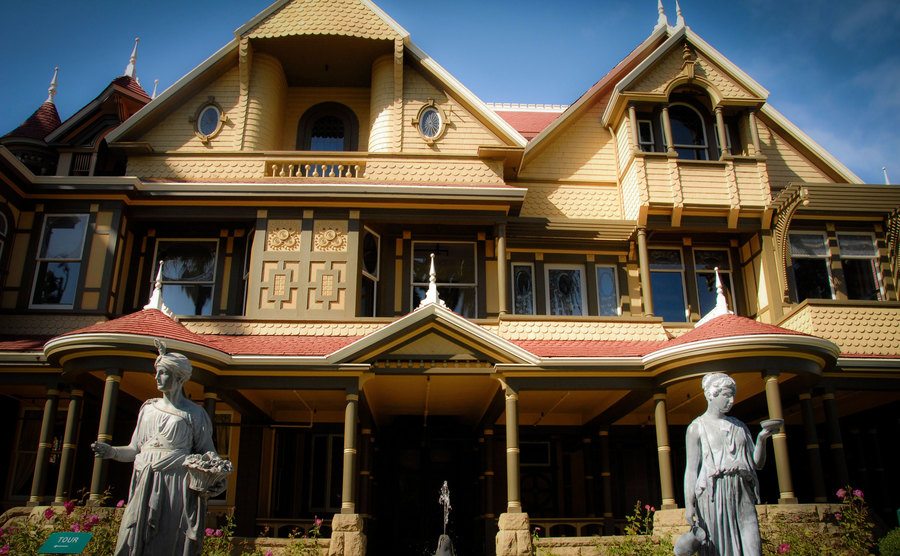 Sarah Winchester, the owner of the house and heir of the Winchester rifle fortune, added an extra room to the mansion to accommodate the dead. That's one solution to your ghost problem. 
Winchester Mystery House (San Jose, California) Part 2
Sarah actually did a lot more than add a single room for ghosts. She extended the building into a labyrinth with dead ends, cut-off staircases, a rabbit warren of chambers, and slanting floors. "2,000 doors, 10,000 windows, 47 fireplaces, 40 stairs, 13 baths, and nine kitchens," according to ABC News.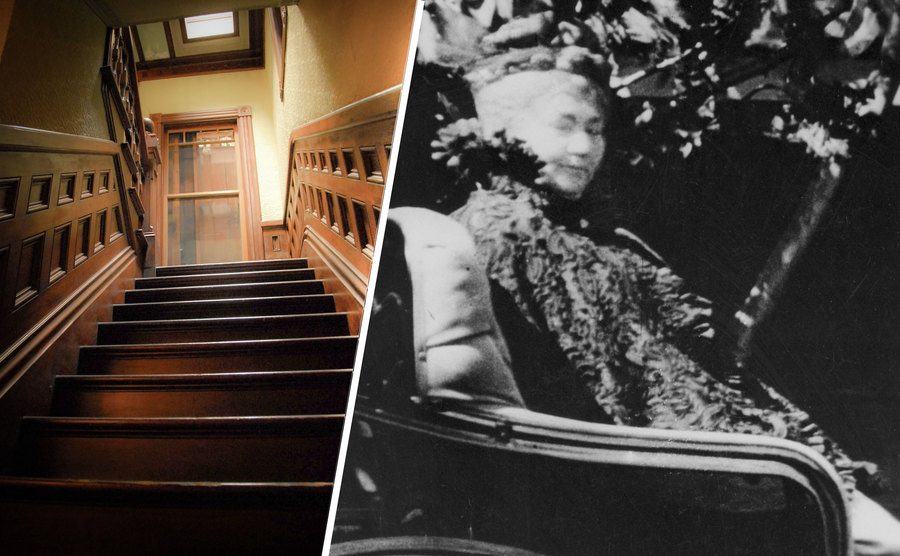 The mansion may appear to be haunted, but if you're seeking a less creepy explanation, the podcast 99% Invisible proposed that Winchester was simply a big fan of architecture, and her obsession—adding more rooms without taking down the old ones first—was just the end result.
Hawthorne Hotel (Salem, Massachusetts)
It's no wonder that this location is haunted, as it was the scene of the historic Witch Trials. This entire New England community has seen its fair share of strange happenings, but this hotel, in particular, has been the site of numerous reports.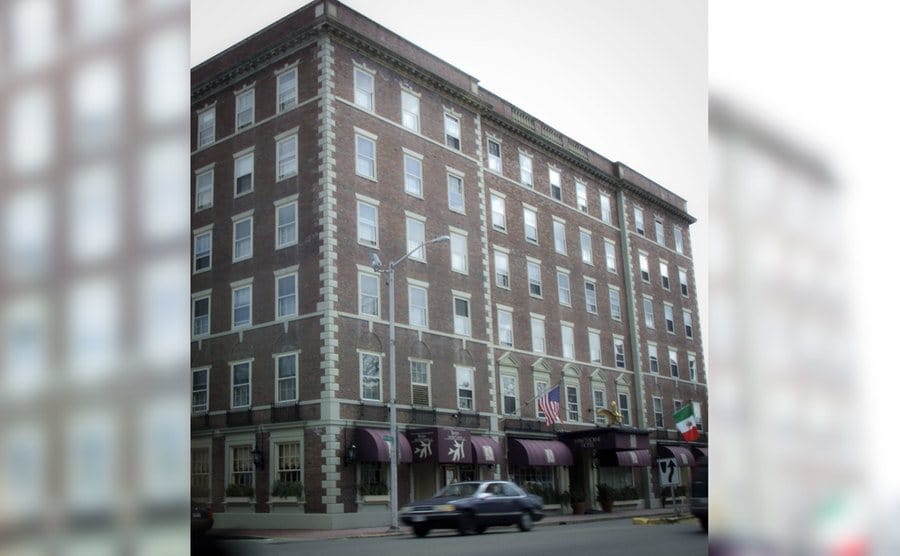 The Hawthorne Hotel, 96 years old, is a hub of undead activity. Lights flicker, faucets turn on and off on their own, and human-shaped figures have been reportedly seen wandering around by guests. The site was used to film many episodes of the television show Bewitched.
House of Death (New York City, New York)
Greenwich Village, New York, is home to some of the world's most coveted real estate, one of those being Brownstone on 10th Street West, which is particularly one-of-a-kind. The home, dubbed "The House of Death," is said to be haunted by 22 spirits of people who lived or died within its frightening walls.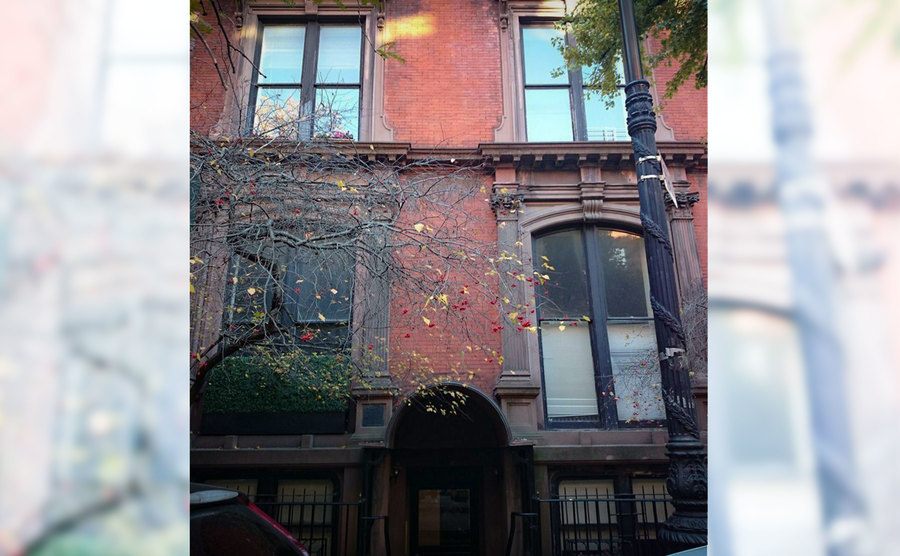 A six-year-old little girl was physically beaten to death by her foster father here. Her spirit lingered there long after. Perhaps she's just lonely and wants friends.
House of Death (New York City, New York) Part 2
This New York City mansion, on the other hand, has the mark of the celebrity written all over it. Back in 1900, author Mark Twain used to pay visits to this house while writing his legendary works of literature.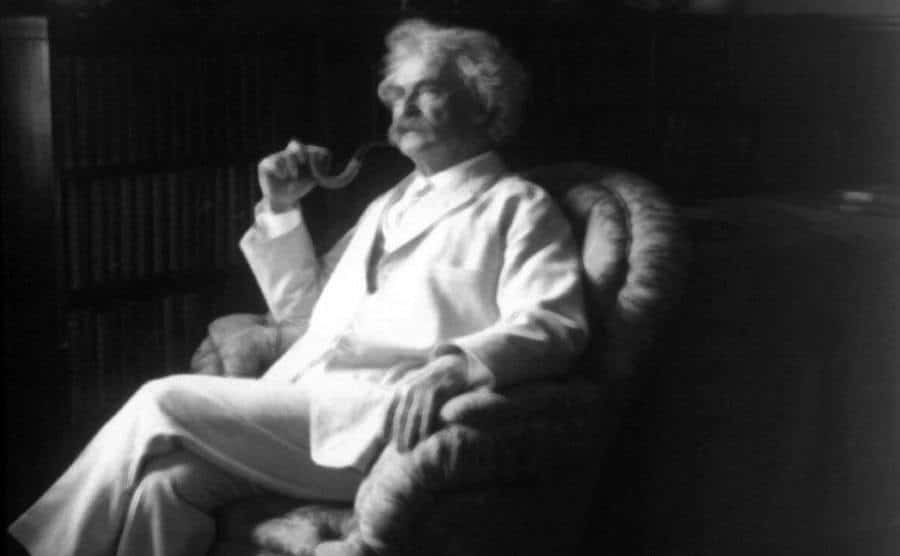 If you're interested in learning more about the house's eerie past, read Jan Bryant Bartell's "Spindrift: Spray from a Psychic Sea," in which she chronicles her time living on the top floor. Although the street is a frequent destination on New York City Ghost Tours, you'd be unable to see the interior of the building because it houses private flats.
The Seelbach Hilton (Louisville, Kentucky)
If you like ghost stories, you've probably heard about the famed Lady in Blue. In 1936, she died while staying at the Seelbach Hilton. Patricia Wilson was supposed to meet her former husband at the hotel to straighten things out.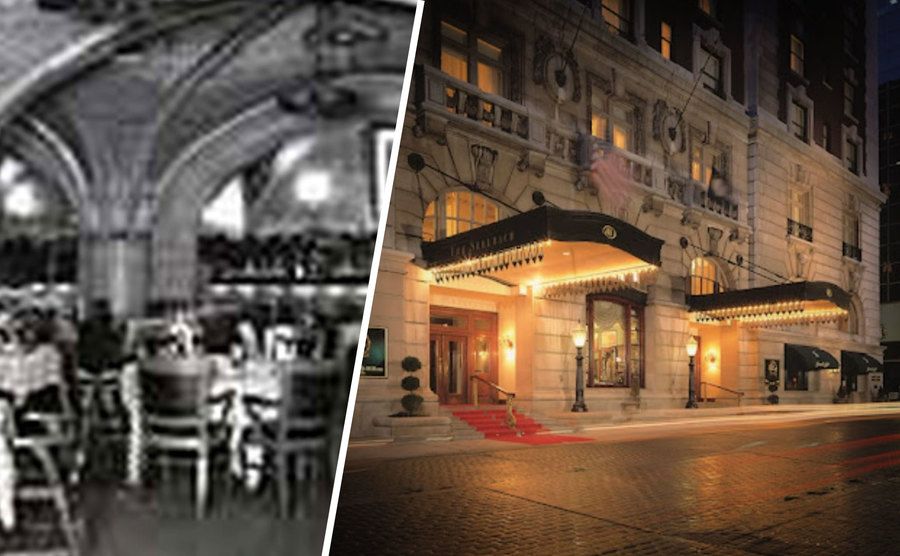 On the way to the hotel, he tragically perished in a vehicle collision. She hurled herself down the elevator shaft in a fit of grief. A woman in a blue dress with long black hair has been observed roaming about the eighth floor, according to guests and hotel personnel.
Franklin Castle (Cleveland, Ohio)
This enormous Victorian home dubbed the "most haunted house in Ohio" appears to be haunted. It was built in the 1800s and owned by Hannes Tiedemann, who was well-known in Cleveland for his cruel and aggressive behavior. Those rumors were given more credence when Tiedemann's family members died at the residence in a string of strange deaths.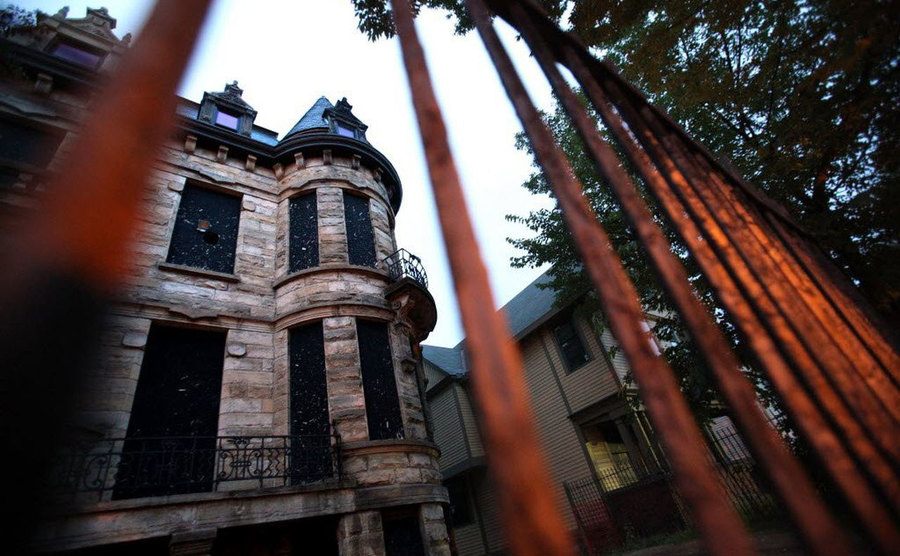 Many people died unexpectedly at the house, including Tiedemann's daughter, Emma, who died as a result of diabetic complications. Tiedemann's mother also died, and not long after, all his children had perished. The house has a long history of exorcisms and hauntings. Furnished by imposing gargoyles and other gothic styles, it's easy to let the imagination run away here.
Franklin Castle (Cleveland, Ohio) Part 2
Because of liver failure, Tiedemann's wife passed away. Despite this, several rumors persisted that Tiedemann was the one who murdered her and other members of his family, including his niece, a probable illegitimate child, and his reputed mistress. After his wife died, Tiedemann fled the estate.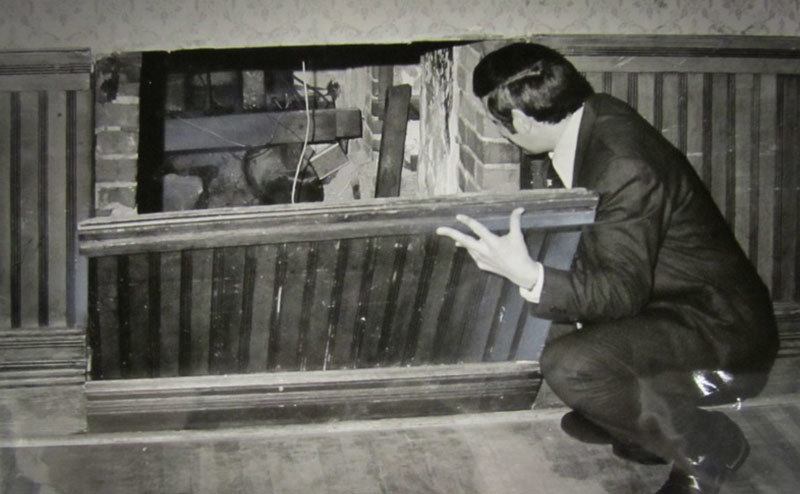 The house was sold on, but for 55 years, it was home to the German National Socialist Party. Recent investigations have revealed signs of foul play as well as human bones hidden behind the walls.
Deetjen's Big Sur Inn (Big Sur, California)
Haunted house films aren't necessarily made up; art often imitates life, and people across the ages (maybe even you, dear reader) have had otherworldly experiences. During her stay at the hotel, Ellen Brill, the director of American Horror Story, claimed to hear phantom footsteps and the slamming of a door.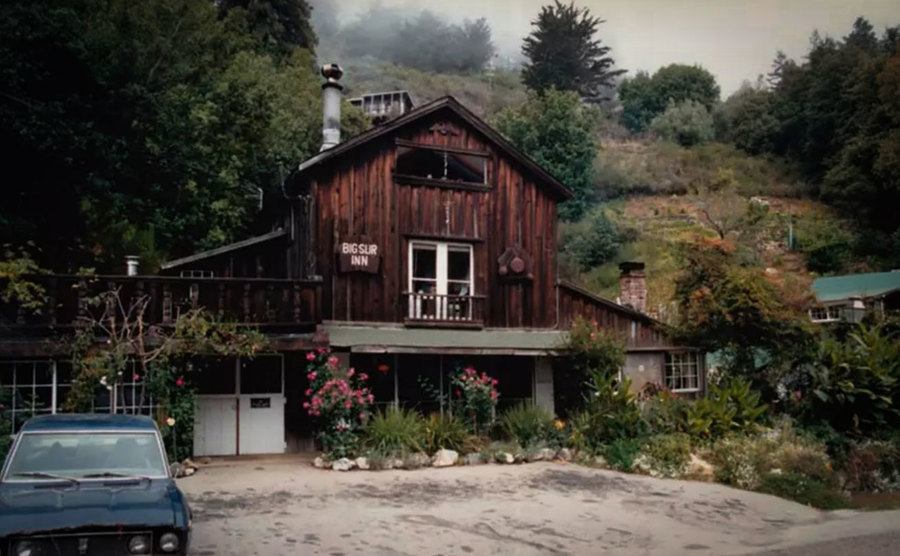 The innkeeper informed Brill it was Grandpa Deetjen, alluding to the inn's founder, Helmuth Deetjen, who established the facility with his wife, Helen Haight, in the 1930s. Grandpa Deetjen's ghost, according to legend, isn't particularly menacing. He just likes to watch.
Biltmore (Asheville, North Carolina)
This holiday residence was built by George Washington Vanderbilt II in the 1800s. Since then, the house has developed a reputation as one of the most haunted in the state, if not the country.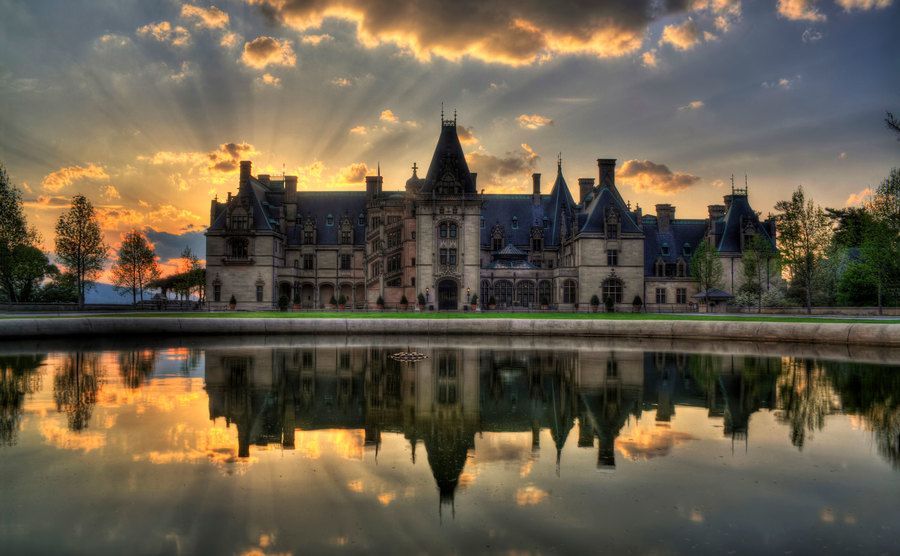 The strange part is that nothing macabre actually happened on the premises. Former owners, on the other hand, are still hanging around the house. In 1914, Vanderbilt died, and his property was then passed down to his children, who decided to open it up to the public, which is when the paranormal activity began.
Biltmore (Asheville, North Carolina) Part 2
Visitors claim to have heard a woman's voice, likely Edith Vanderbilt's, calling their name. Others claim to have seen figures emerge out of thin air. The house has a number of hidden doors and tunnels, which add to the eerie atmosphere.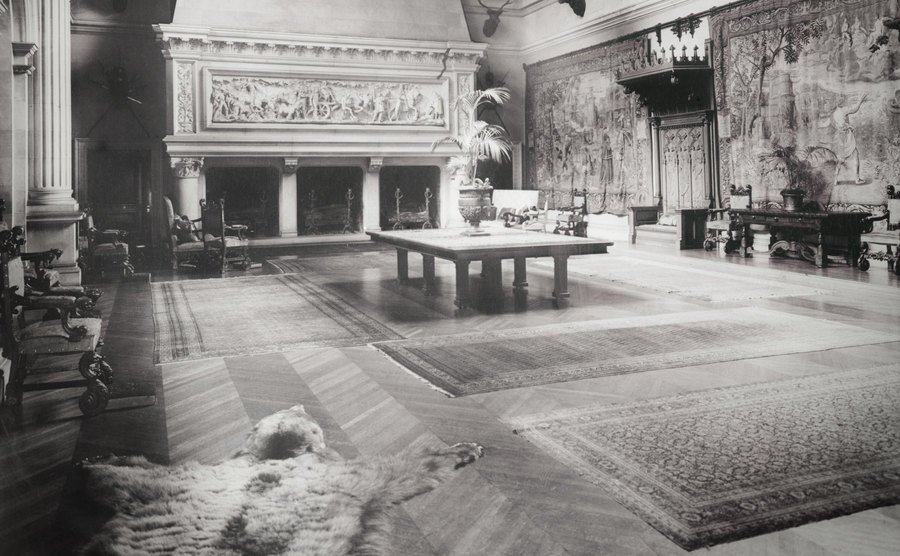 Anyone can now take a tour of the estate; there is a guided tour option as well as the chance to explore the estate on your own. There are winery tours and places to stay nearby if you want to make a pleasant, leisurely trip out of it.
Congress Plaza Hotel (Chicago, Illinois)
Here's another hotel with "guests" who check in and never check out. The Congress Plaza Hotel in Chicago is regarded as one of the city's most prominent addresses. It draws crowds from all over, including crowds from the afterlife, as it gained a reputation as Chicago's most haunted location.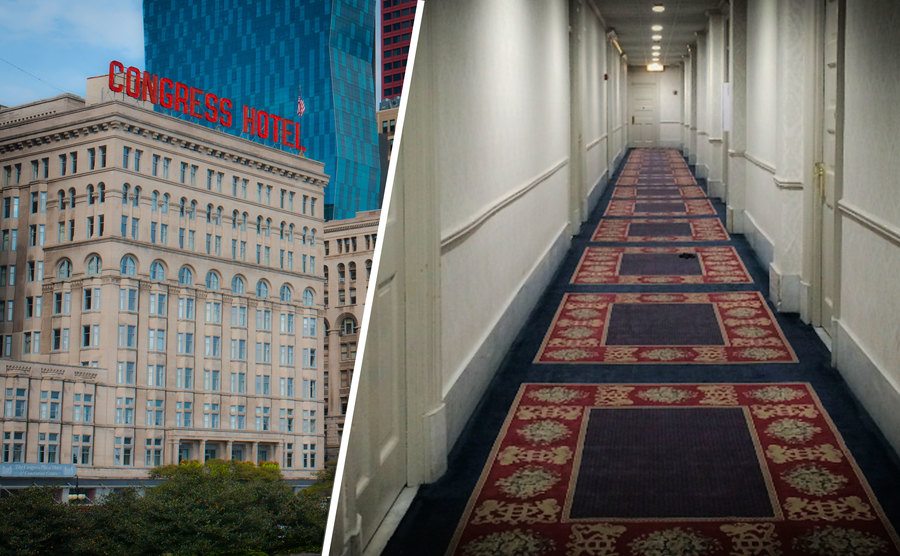 In 1893, the Congress Plaza Hotel opened its doors to welcome tourists coming through Chicago for the World's Fair. But some visitors checked in here and never checked out, including the likes of Al Capone, the legendary crime lord, and Peg-Leg Johnny, another crook. The hotel conducts a scary Halloween ball every October, which sounds like a lot of fun!
Lizzie Borden Bed & Breakfast (Fall River, Massachusetts)
You've probably heard this ghost story if you're a horror fan: Andrew and Abby Borden were killed by an ax-wielding psychopath in 1982, and their bodies were discovered in their home. Andrew's daughter Lizzie was the major suspect.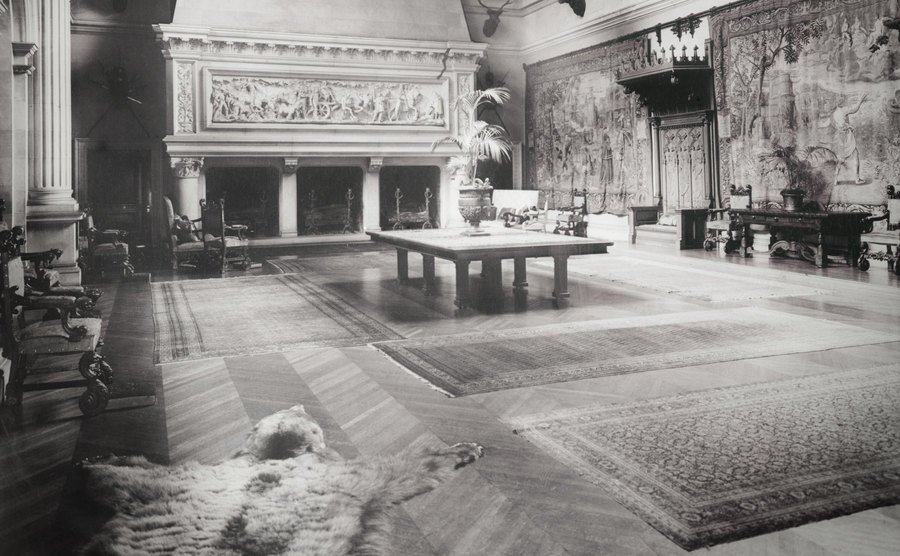 Lizzie Borden was found innocent. Despite being found not guilty, she spent the rest of her life in the shadow of guilt. Her spirit now haunts the home where her stepmother and her father were murdered in Fall River, Massachusetts.
Lizzie Borden Bed & Breakfast (Fall River, Massachusetts) Part 2
People claim to hear her giggle from the top of the steps. The house has since been converted into a museum and a bed and breakfast where visitors can spend the night catching the ghost of Lizzie or the echoes of the family's maid screaming after discovering their bodies.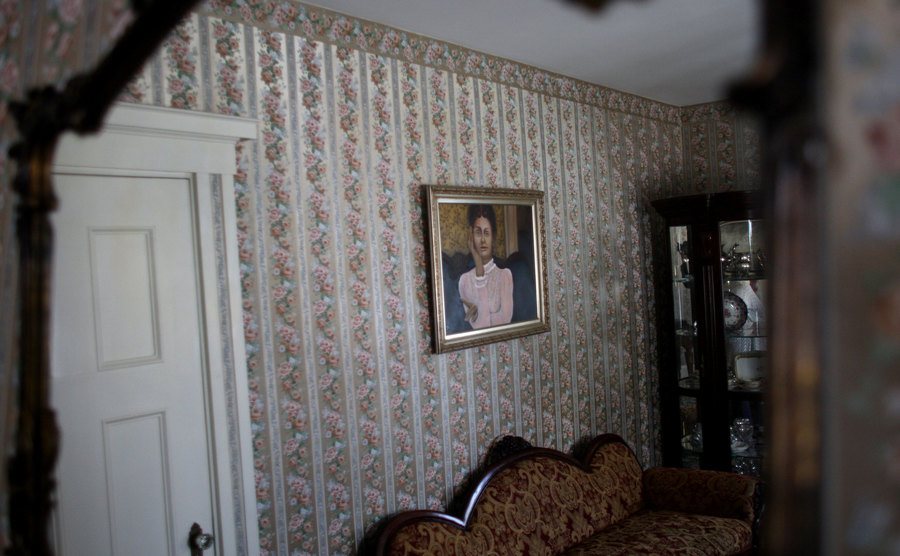 Many people pay extra to stay in haunted hotel rooms or houses because of the allure and supernatural mystery surrounding the events. So, if you're seeking some eerie thrills in your life, consider staying at the Lizzie Borden Bed & Breakfast.
Bell Witch Cave (Adams, Tennessee)
In the early 1800s, John Bell purchased a piece of land near Tennessee's Red River. Bell and his family prospered on the farm until odd things began to occur. They began to see strange-looking animals on the site. And by "strange," we mean "creepy."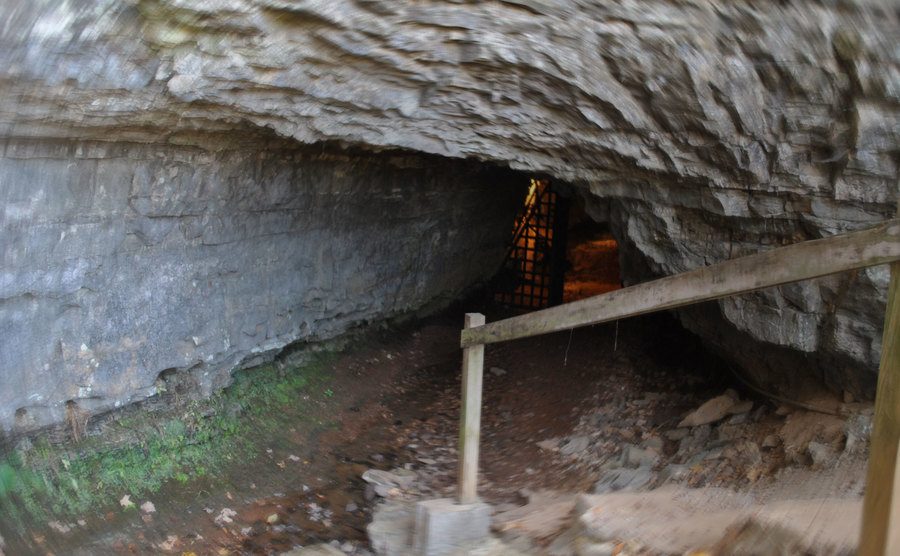 A dog with a rabbit's head, for example. The family was a little taken aback. Unseen forces began to descend on the family from that moment on. Bell and Betsy, his daughter, seemed to be particularly targeted by the ghosts.
Bell Witch Cave (Adams, Tennessee) Part 2
They were attacked physically, heard unexplained sounds, and even talked with an "entity" who described herself as Kate Batts, the Bells' old neighbor. She was seeking vengeance from the other side of the grave.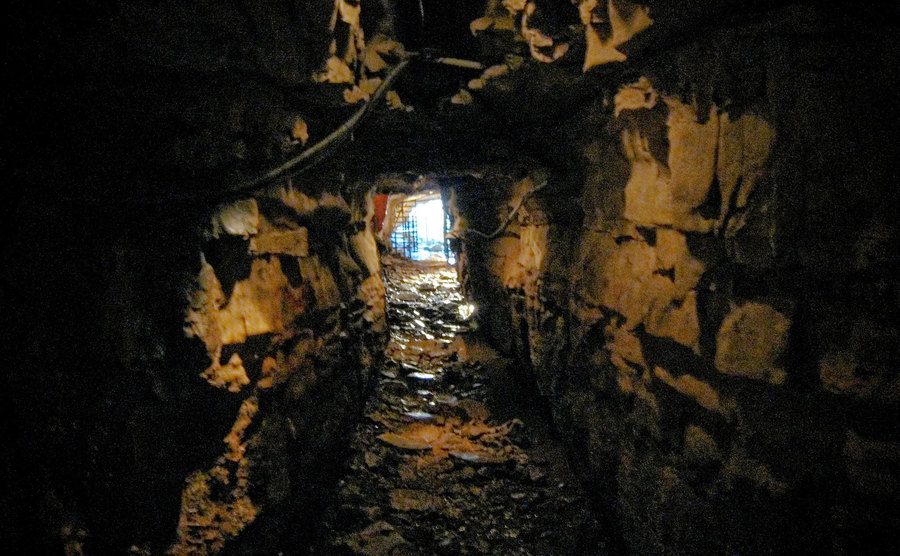 The creature is said to have stopped Betsy's marriage to John, a local boy, and killed him afterward. There is plenty of proof to back up the haunting, according to a Bell Witch website, such as "eyewitness stories, legal testimonies, and manuscripts authored by those who saw the haunting personally."
Battery Carriage House (Charleston, South Carolina)
This institution is proud of its reputation as Charleston's most haunted inn and most pleasing bed and breakfast. If you enjoy contrast on your vacation, this is the place for you. It might not deliver the most romantic experience if you happen to be going with your significant other, though.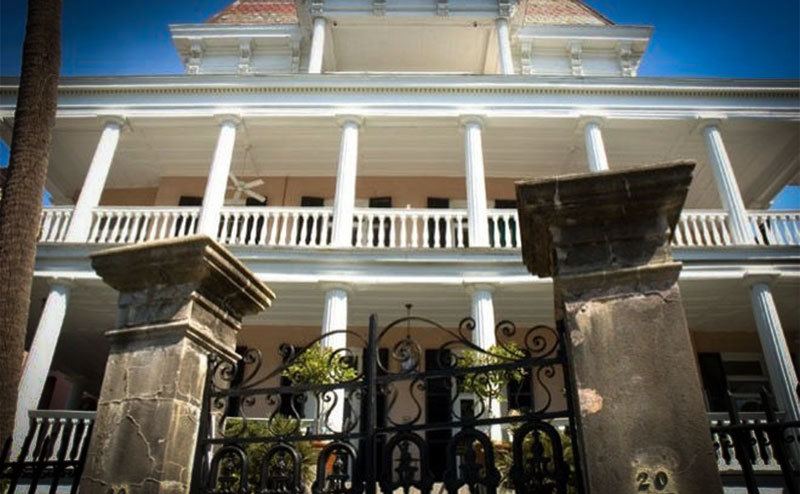 Many guests leave the hotel with terrifying tales to tell, which they post on the property's website. Room number eight is haunted by a headless spirit. Room number three is haunted by a complete congregation. And room number ten is haunted by a gentlemanly apparition. At least the last choice comes with fine room service.
The White House (Washington, D.C.)
It seems that supernatural entities can touch anyone, including presidents. Many spirits are reported to reside within the halls of the White House. President Ronald Reagan is said to have told dinner party attendees stories about his dog barking at ghosts and his daughter, Maureen, who caught sight of an eerie figure peering out the Lincoln Bedroom window.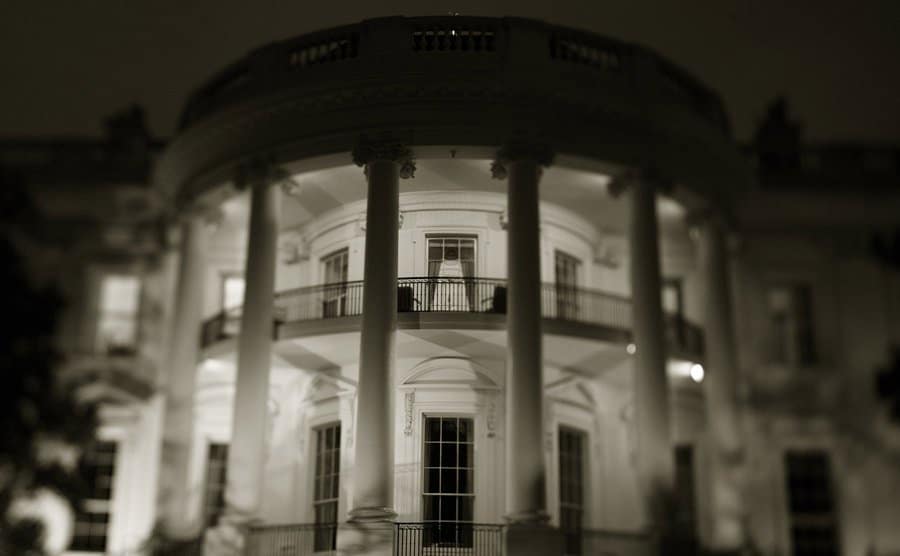 Perhaps it was President Abraham Lincoln himself, returning from beyond the grave to oversee his old office. According to legend, when stepping out of the bathtub, Winston Churchill, British Prime Minister, saw the spirit of Abraham Lincoln.
The White House (Washington, D.C.) Part 2
In the White House, Lincoln and Mary Todd, his wife, staged séances to speak with their son, Willie, who had died of Typhoid in the building. They never reached out to their son but claimed to have encountered the spirit of President Andrew Jackson, who was rummaging through the drawers of his former sleeping quarters.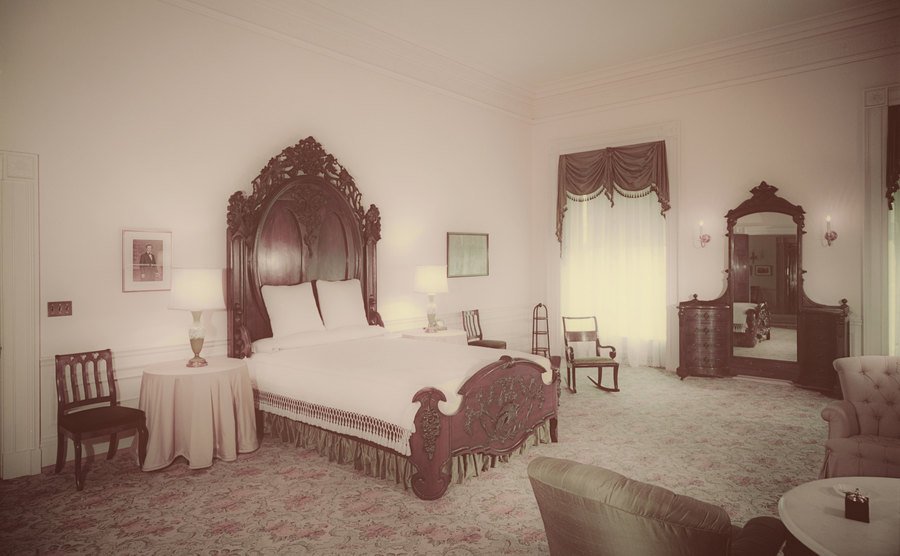 Jackson was the first president to die during his tenure in the White House. Former presidents aren't the only ones who frequently visit the halls of the White House; their spouses come along too. 
Admiral Fell Inn (Baltimore, Maryland)
The Admiral Fell Inn is a fantastic location to stay, with a warm, European-style aesthetic. It boasts of luxurious rooms, facilities, and, of course, ghost tours. The hotel cleverly capitalized on its eerie reputation by entertaining guests with frightful tales surrounding the historic property.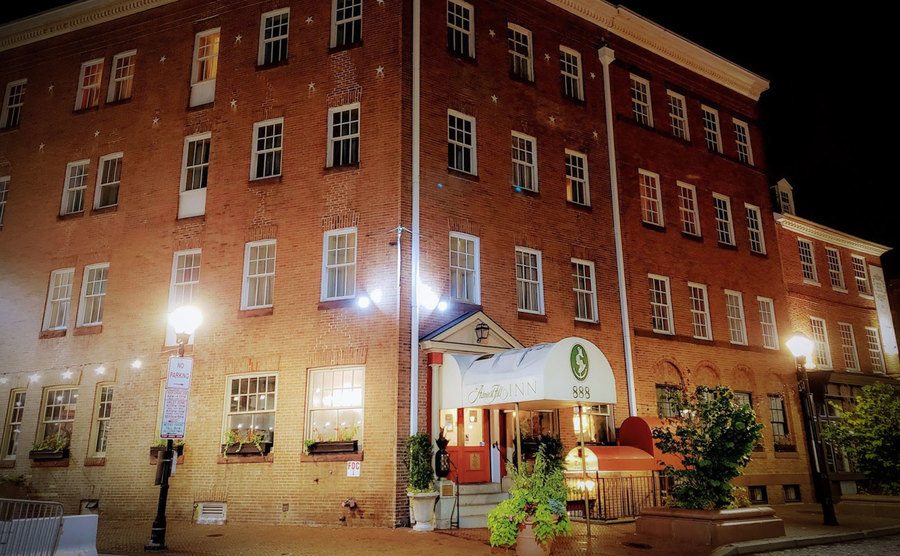 The hotel is made up of seven buildings near Fell's Point, which was previously a prominent shipbuilding district. Guests have reported hearing parties in unoccupied hotel rooms throughout the years. If you're interested in taking a tour here, the hotel provides one from Wednesday to Saturday. 
The Sallie House (Atchison, Kansas)
If you're hooked on ghost stories, you've undoubtedly heard of this renowned haunted mansion. According to tradition, owing to the family's scary experiences, this Kansas property is known as the dark lair. Even creepier, the monster that resides there takes on the appearance of a little girl.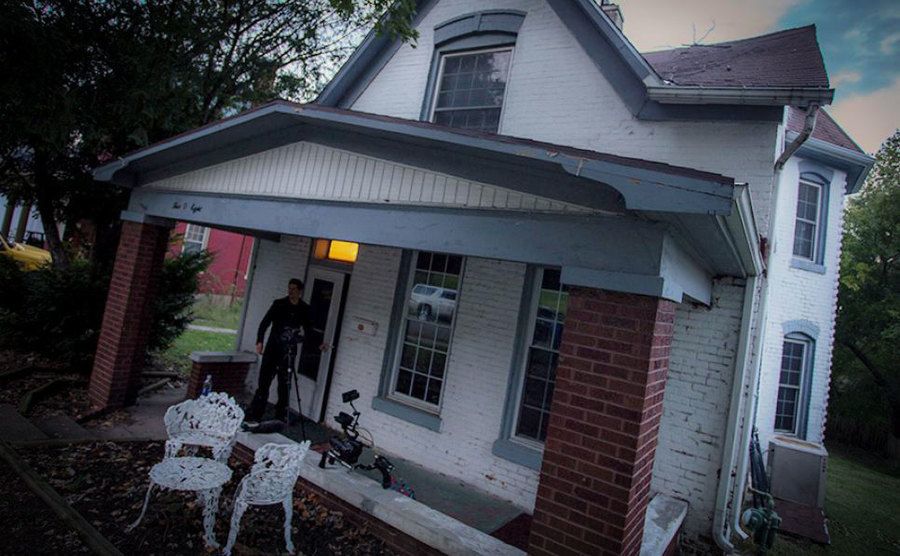 Debra and Tony Pickman, the house's current inhabitants, moved in during the early 1990s. Flickering lights, possessions, apparitions, mysterious voices, weird scratches, marks, and burns on their bodies were among the experiences they claimed to have lived through during their time in the residence.
The Sallie House (Atchison, Kansas) Part 2
The spirit responsible for these happenings appears to be a little girl named Sallie. Former renters Bobby and Colleen Humbard reported that their daughter heard and saw Sallie when she was growing up but dismissed the encounter as a childhood game involving an imaginary friend.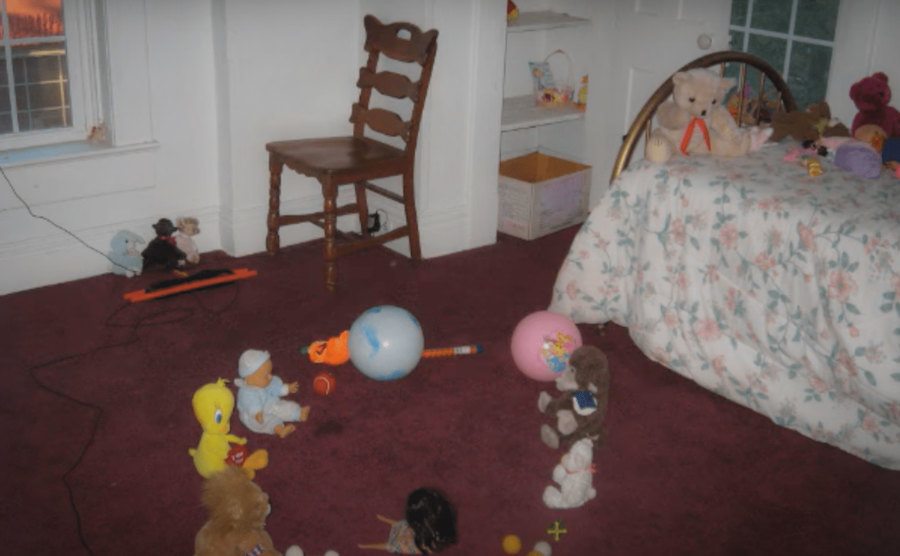 Based on the scratches the next inhabitants received, it's obvious that "Sallie" clearly isn't a harmless spirit. Sallie is a demon in disguise, according to several theories regarding her presence in the house. Check out the picture above for evidence of her Satanic meddling in the basement.