The Most Expensive Military Vehicles To Ever Exist
America's armed forces are unrivaled in terms of sheer military-technical capacity. The United States government has spent billions of dollars studying, developing, and perfecting America's arsenal with cutting-edge technology, a move that many consider invaluable.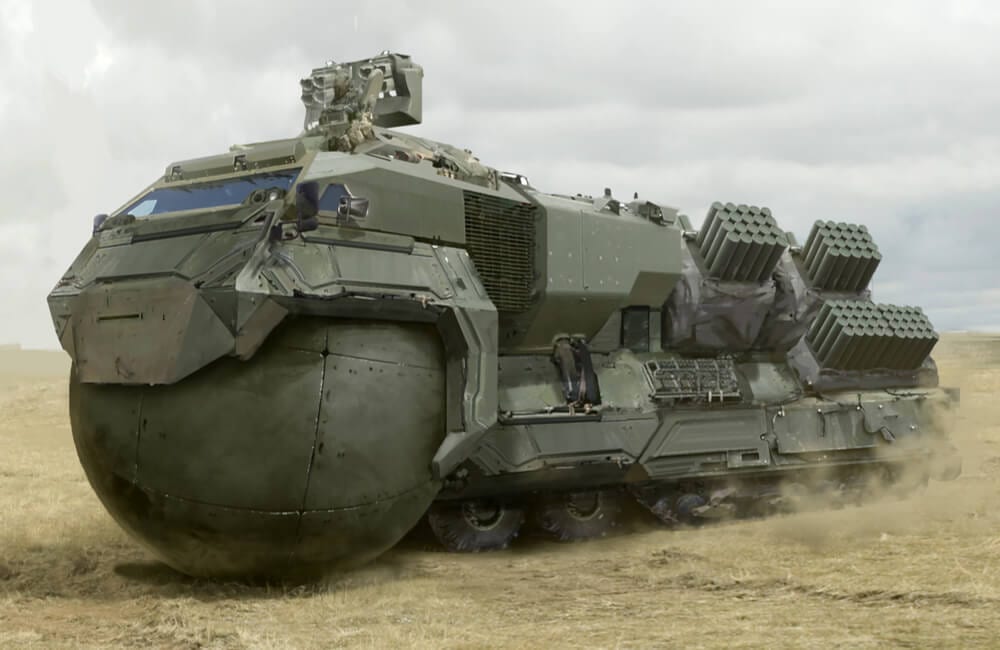 Take a look at what the most cutting-edge American military brains have come up with, in terms of creating the military's most expensive and impressive water, air, and land vehicles.
The USS Gerald R. Ford
The USS Gerald R. Ford is the culmination of the American military's greatest efforts and capital. Built by Newport New Shipbuilding (NNS), the USS Gerald R. Ford, cost a whopping $13 billion. The vessel is undoubtedly one of the most costly ships in its vast fleet and the largest warship and aircraft carrier ever constructed.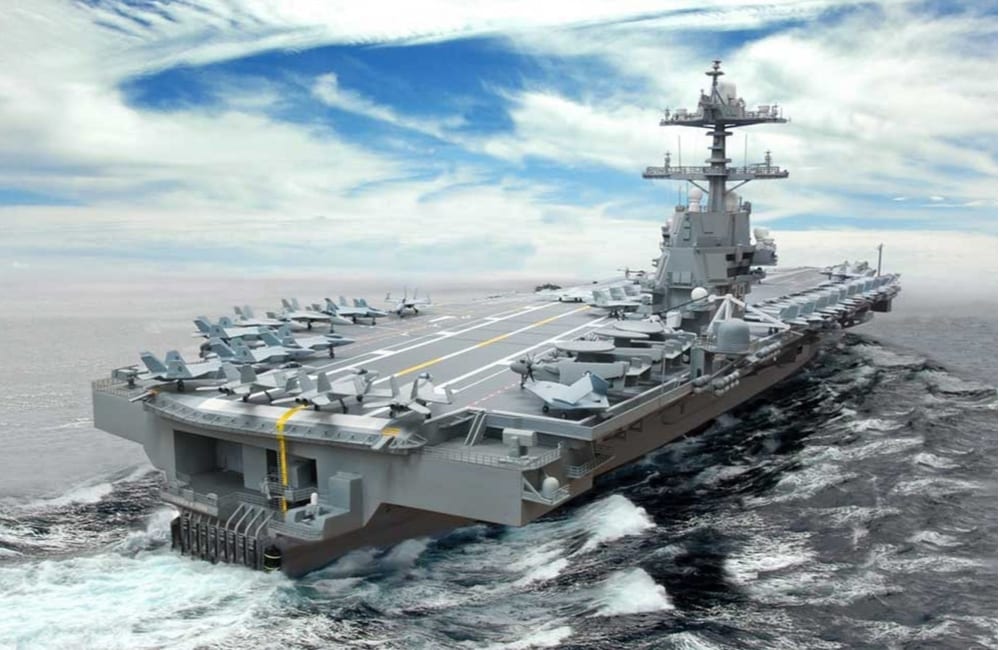 Before moving on to other costly vessels and vehicles, let's dive into the incredible construction and features of this expensive and historic military ship. Afterall, the USS Gerald R. Ford is equipped to be the Navy's most luxurious aircraft carrier.
The Expensive Ship Becomes More Expensive
The construction of this eye-popping military ship began in August 2005 after the government inked a $5.1 billion deal with Northrop Grumman. After a series of trials and testing, the USS Gerald R. Ford was formally commissioned on July 22, 2017 and is expected to make its first deployment sometime around 2022.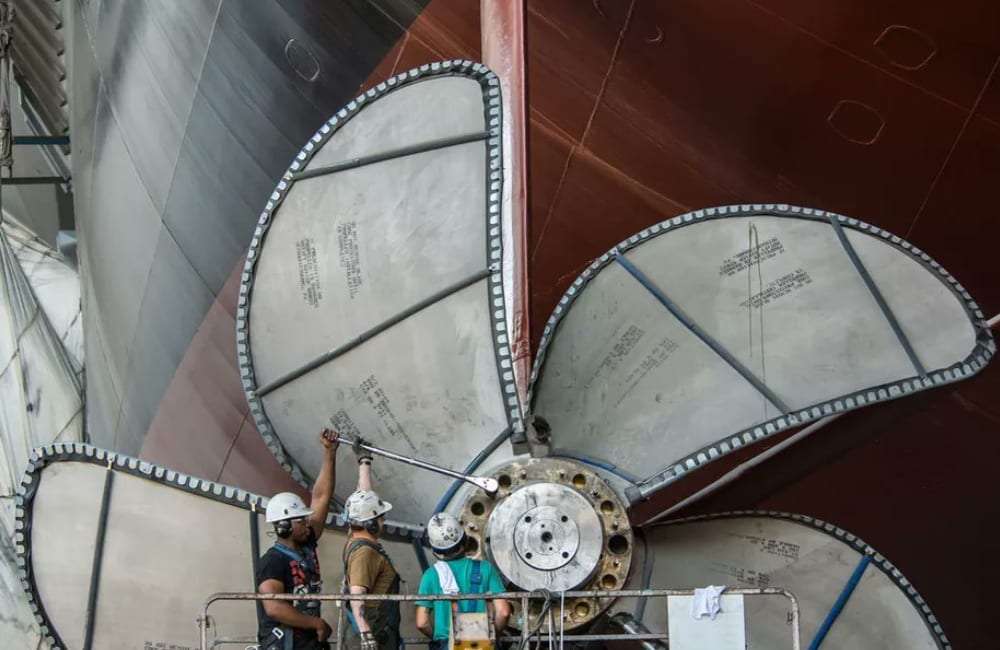 The USS Gerald Ford was expected to join the rest of the fleet much sooner, but a pricey and unexpected predicament caused the schedule to be pushed back. After failing a performance test during sea trials, a complete overhaul of the ship's nuclear-powered propulsion system was required, making repairs particularly time-consuming and adding millions to the ship's cost.
A Unique Deck
Considering the large fleet of military planes by the Lockheed Martin Corporation and Boeing, one of the classic features of this warship is the ability to accommodate aircrafts on its deck. The USS Gerald Ford has certain significant upgrades to its flight deck for optimum capacity, given the United States' need for an expansive and all-encompassing military presence.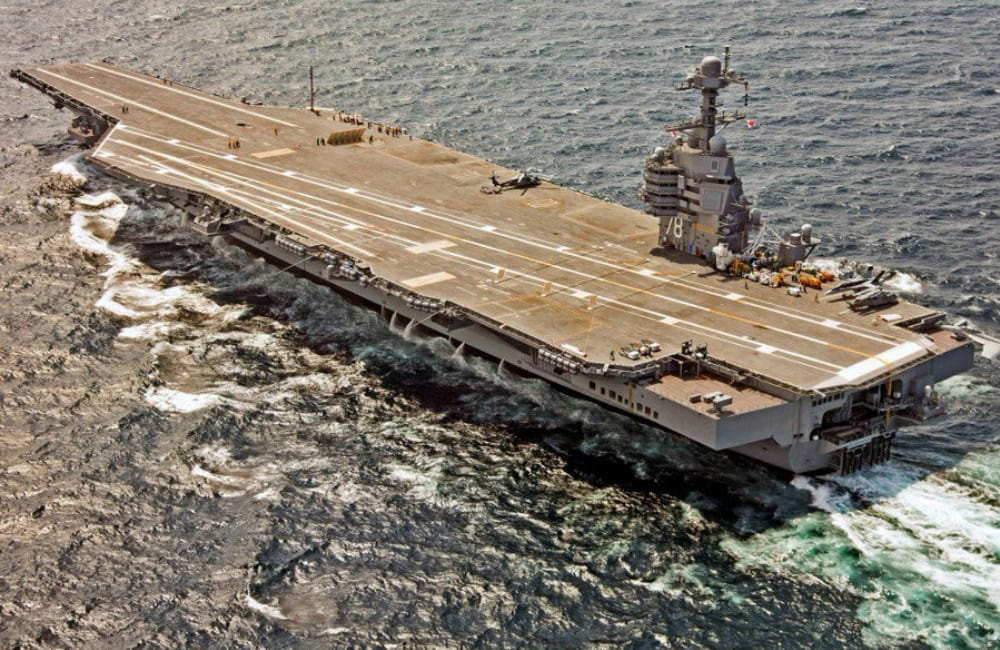 For starters, the island's whole structure has been modified to accommodate more jets physically. The elevators have been rearranged to maximize capacity, and modern technology means fewer crew members are required to get the aircraft in and out of the sky.
The State-of-the-Art Aircraft Launch System
Another notable technological advancement aboard the USS Gerald Ford is its cutting-edge aircraft launch system, which can send Lockheed and Boeing-built military jets into the skies quicker than any previous system. It's called the EMALS (Electromagnetic Aircraft Launch System), and it functions like a magnetized slingshot.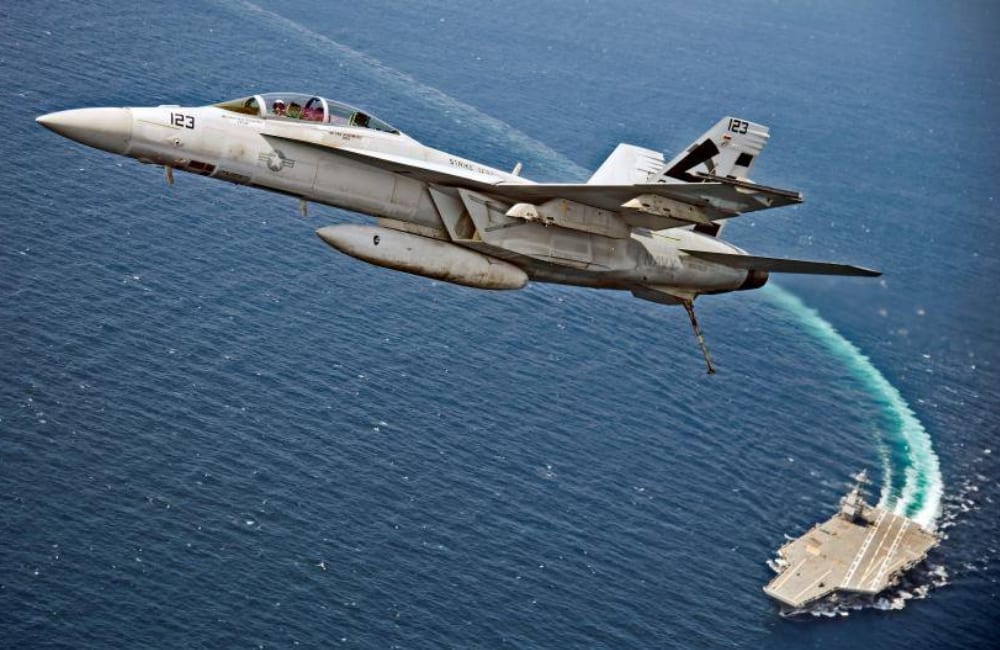 The launch system also increases takeoff safety and minimizes damage to aircraft as they take off. When each aircraft costs an arm and a leg, that's a significant improvement.
The Landing System
For many sailors, landing on an aircraft carrier is more dangerous than taking off. But in the case of USS Gerald Ford, safety during landing has been prioritized. This is possible through a unique landing system known as the Advanced Arresting Gear (AAG).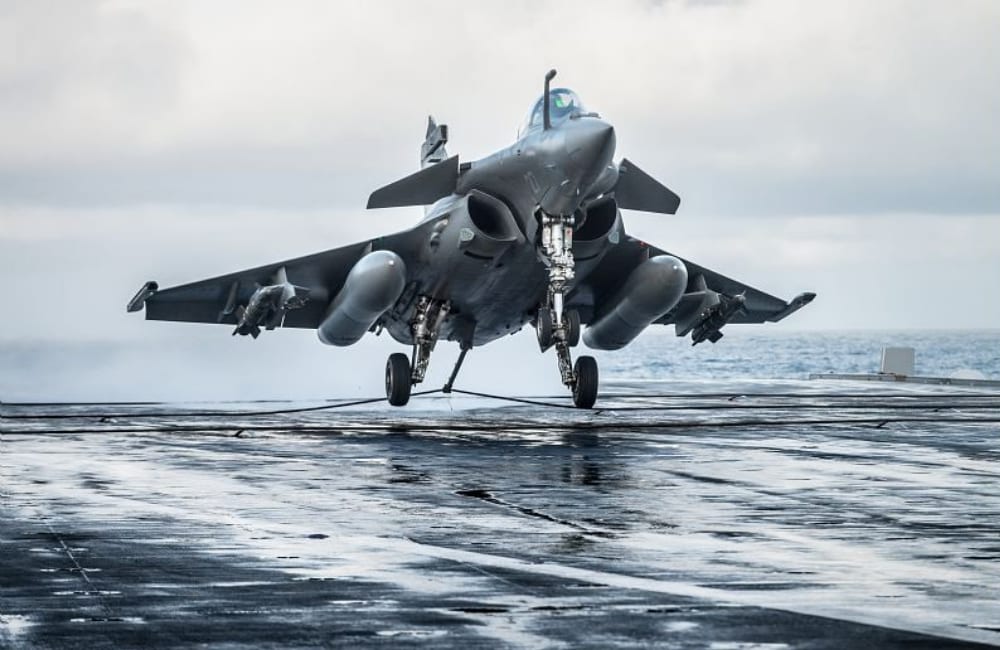 The AAG employs electromagnets to detect, track, and "catch" landing aircrafts with hydraulic precision for optimum flexibility and safety. With this technology, landing aircraft damage is expected to be the least severe yet, saving millions, if not billions, of dollars in maintenance and repairs.
Emergency Necessities
In the event of an emergency, designers planned ahead and outfitted the USS Gerald R. Ford with some of the world's most cutting-edge medical care and emergency control systems. To that aim, the ship includes a full-fledged hospital built right into its hull.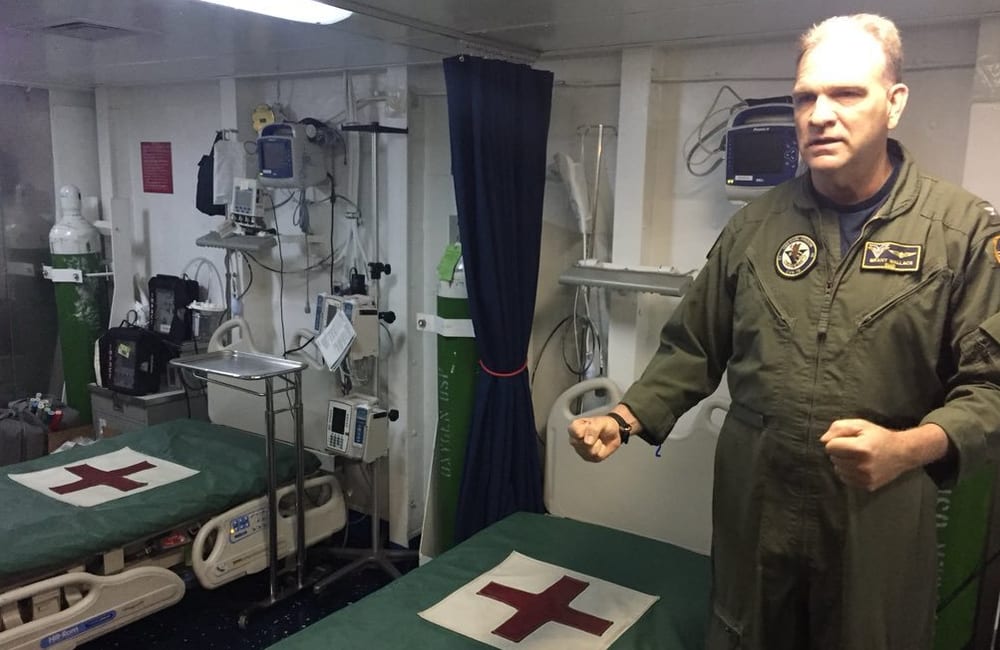 The medical facilities include a modest 41-bed ward, an ICU, a lab, and even an onboard pharmacy, all of which come at a high expense since everything is built to specification. At least 40 crew members on deck are qualified medical officers, ensuring that there is always a doctor on site.
The USS Gerald R. Ford Is a Functioning City
It's very much a given that the ship must have a large crew, given its unique design created for optimum efficiency and aircraft capacity. According to the Navy, the ship will have a personnel capacity of around 2,600 when at sea!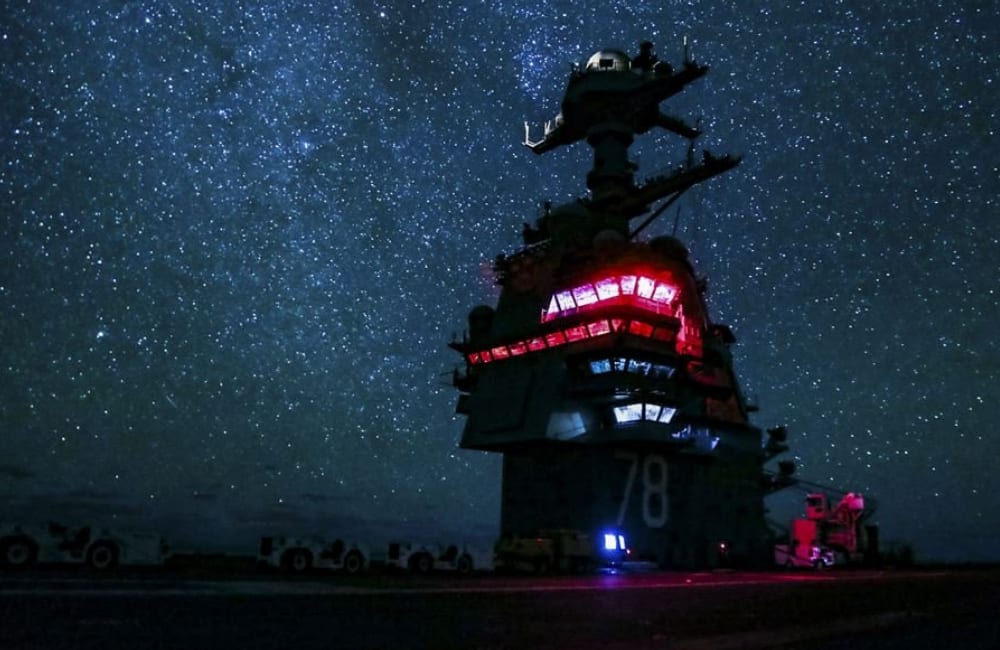 While this is comparable to the size of a small city, it has much fewer people onboard than other aircraft carriers of the same class. On average, a Navy carrier can accommodate about 3,200 crew members.
Now that we've covered the impressive features of the USS Ford, let's explore other expensive military vehicles including tanks, subs, drones, and planes.
Expeditionary Fighting Vehicle
At the cost of $22.3 million per vehicle, the Expeditionary Fighting Vehicle (or EFV) has revolutionized land and air fighting for the US military. It was created to replace the Marines' prior amphibious transportation vehicle. The EFV was first proposed in the late 1970s and received funding and approval from the Defense Department in the mid-1990s.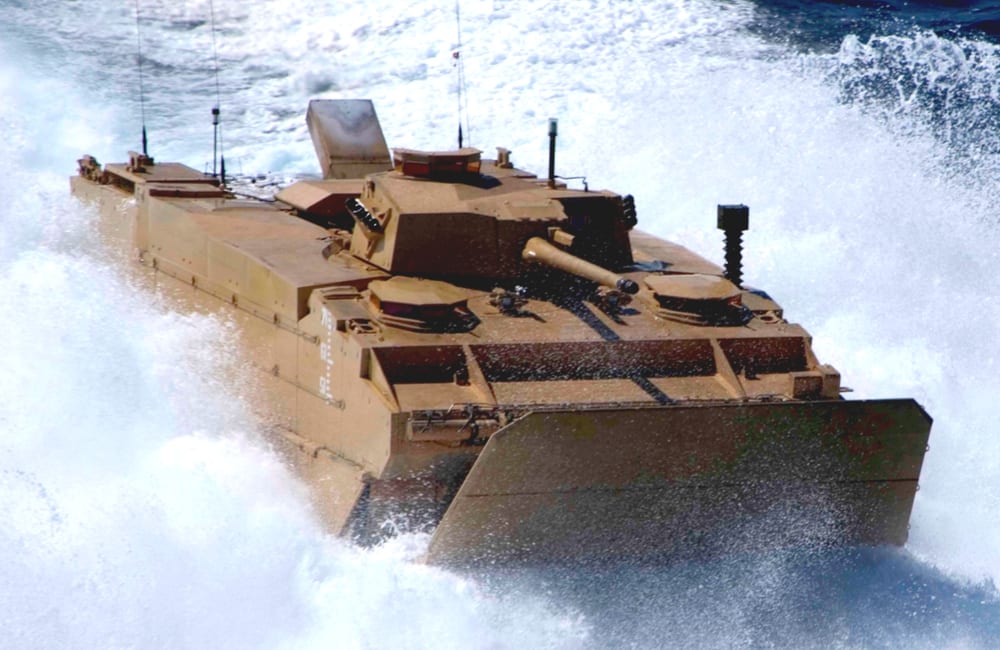 The productions and testing took another half-decade to complete. But the wait was well worth it; why? A single EFV can carry a whole squad of Marines over land and sea safely and securely. EFVs are still operating in the Marine Corps' fleet, despite being decommissioned in 2011.
The Lockheed Martin F-35 Stealth Fighter
The Lockheed Martin F-35 Lightning II can fly past any obstacle. It is an $89.2 million single-seat, single-engine aircraft capable of flying in all weather conditions and surviving multi-role combat missions. It's designed for ground assault and air superiority operations. Since the program's inception, a decade ago, 435 of these aircraft have been produced.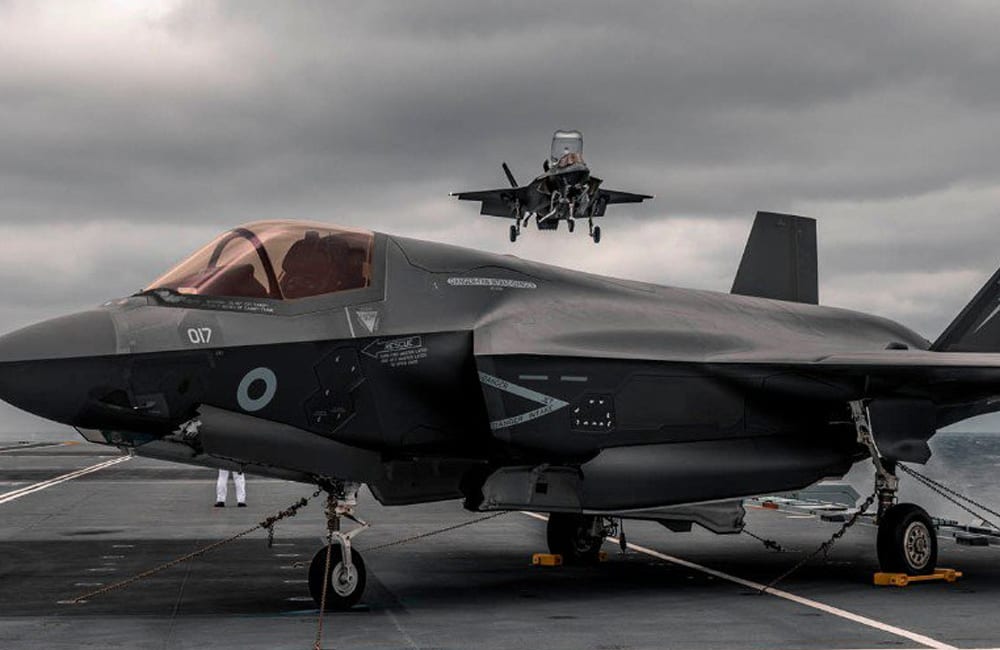 The first flight of the F-35 Stealth Fighter was on December 15, 2006, and funding for its manufacturing is projected to continue through 2070.
DDG 1000 Zumwalt-Class Destroyer
The Zumwalt Destroyer is a guided-missile destroyer focused on land activities and powered by two Rolls-Royce turbines. The anti-aircraft ship is much bigger than conventional cruisers or destroyers, with a max speed of thirty knots. It is in use by the United States Marine Corps.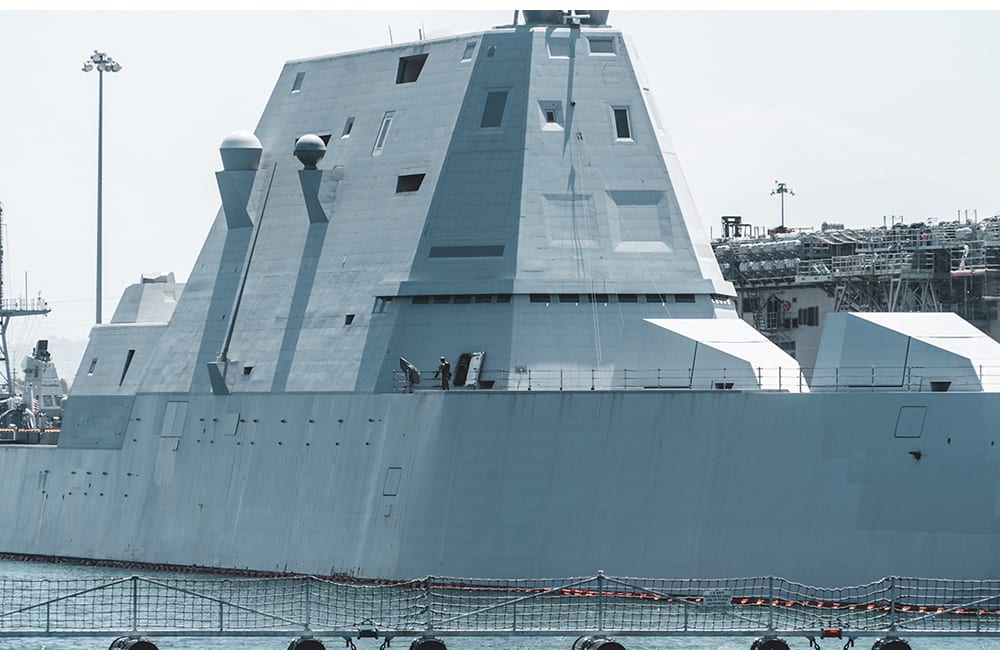 Because it features a Total Ship Computing Environment Infrastructure, the Zumwalt is very costly. So far, only three have been completed at the cost of $22.5 billion, with each vessel costing $7 billion. A total of thirty-two were initially planned, and two are already operational.
The RQ-4 Global Hawk
The RQ-4 Global Hawk is a remotely piloted surveillance drone developed by Northrop Grumman and deployed by the US Air Force at the cost of $131 million per unit. It took to the skies for the first time in 1998, and it has been in production since. It's a component of the High Altitude Endurance Platform, and it has a lot of intelligence capabilities.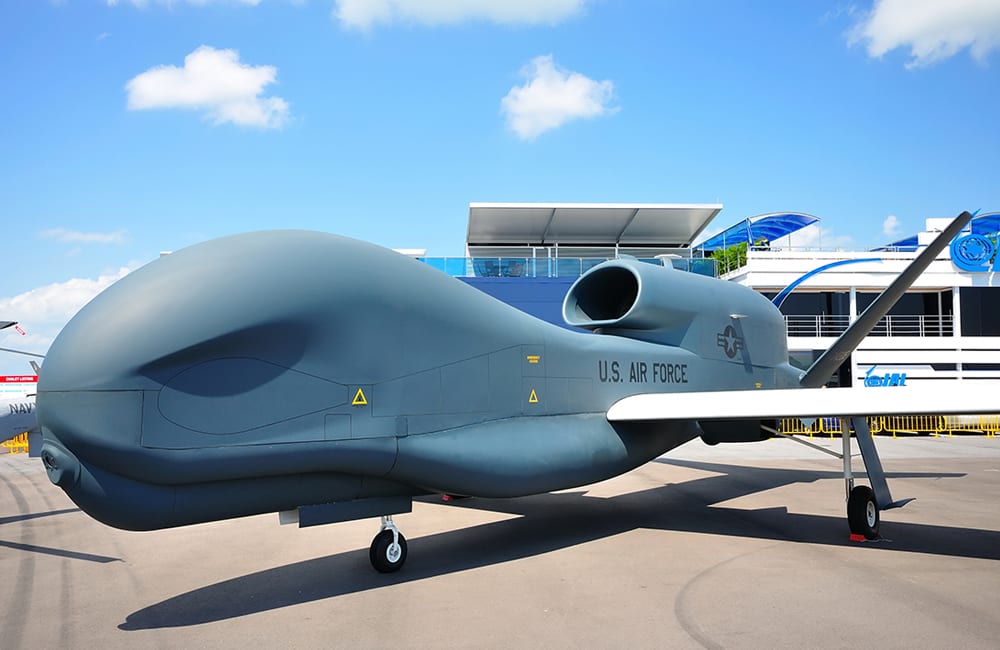 NASA and NATO also employ the HAWK, which can scan up to 40,000 miles of territory every day (about the size of Iceland). The Hawk was eventually improved to become the MQ-4C Triton.
The MQ-4C Triton
The MQ-4C Triton is a product of Northrop Grumman. Its estimated cost is $120 million. First tested in 2013 and first introduced in 2018, this UAV is the coolest-looking drone in the US military artillery.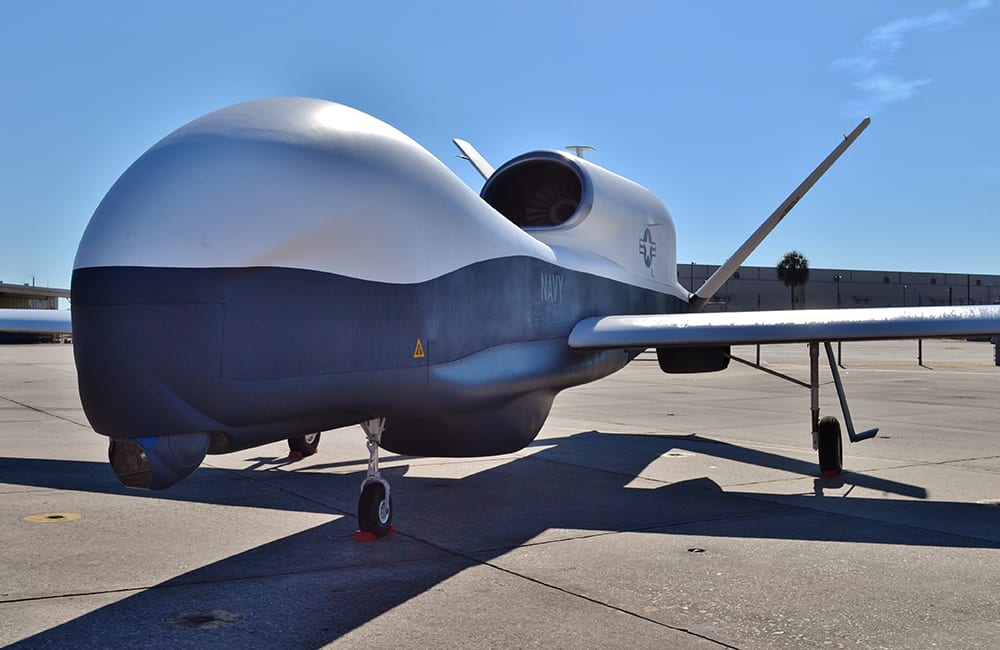 This drone has an ANZPY-3 MFAS and delivers ISR 24 hours a day, seven days a week. It has a 51,000-hour airframe life, a sensor command, and control on land. All of its systems are synchronized together, enabling them to work jointly. Northrop won the $12.8 billion contract over Boeing and Lockheed Martin.
The M1 Shredder
The M1 Shredder is an Assault Breacher Vehicle or ABV with a price tag around $1 million. Operation Cobra's Anger in 2009 was its first appearance in battle. If the opponent refuses to move, the Shredder will help them. This ground vehicle can clear a path through minefields, IEDs, and other explosive devices with its 15-foot wide plow in front.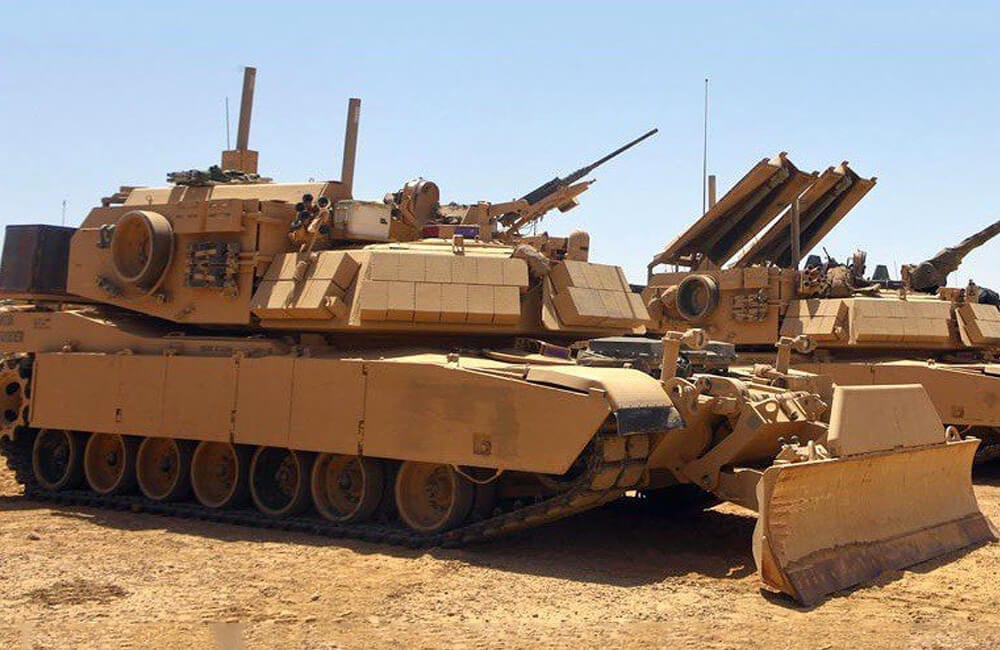 Weighing 72 tons and measuring 40 feet in length, the M1 Shredder is based on the Class M1 Abrams tank design. The Shredder is equipped with a .50 caliber machine gun and is armed with 7,000 pounds of explosives.
The Boeing AH-64 Apache
The Boeing AH-64 Apache Helicopter is one of the most often seen helicopters and was created to replace the AH-1 Cobra helicopter. Since the 1980s, this twin-turbo copter has been in service with a price tag of $31 million. The first test flight took place in 1975, and the US Army received it in 1986. The US army now owns about 800 of the more than 2,000 units produced.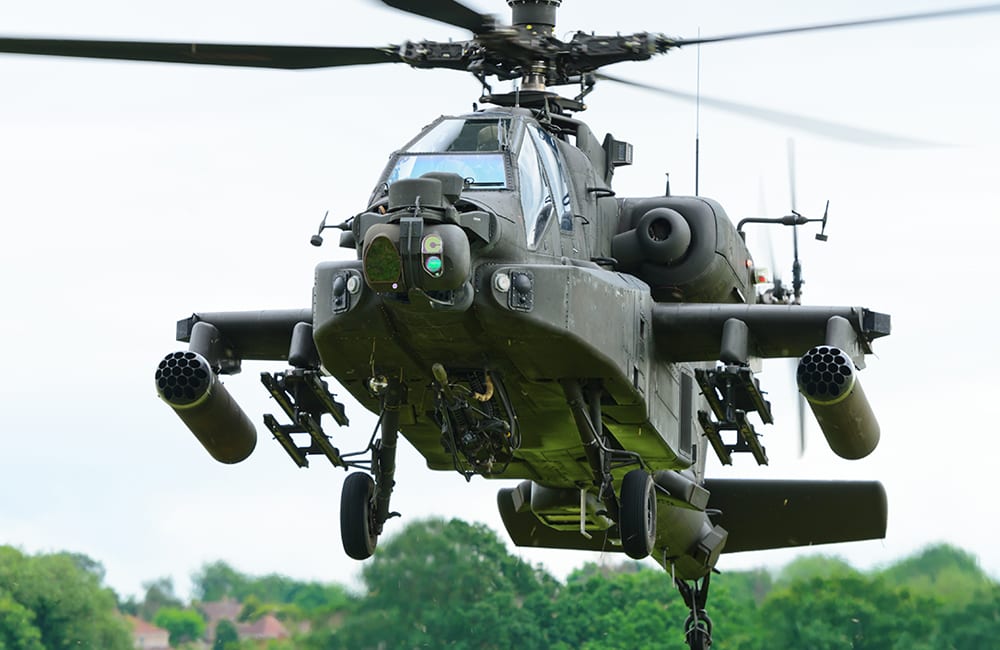 The Apache has amazing features, including night vision, AGM-114, and Hydra 70 technology. The Apaches also feature two-seat cockpits and tailwheel landing gear. The AH-64, in particular, features systems redundancy, which increases its long-term and rough-weather endurance.
The Bell-Boeing V-22 Osprey Aircraft
The V-22 Osprey is a spectacular piece of American craftsmanship, costing $118 million. Because of its tilt-rotor technology, the V-22 Osprey has the benefits of both a plane and a helicopter, making it very flexible. It can achieve incredible speeds while landing safely at the drop of a hat.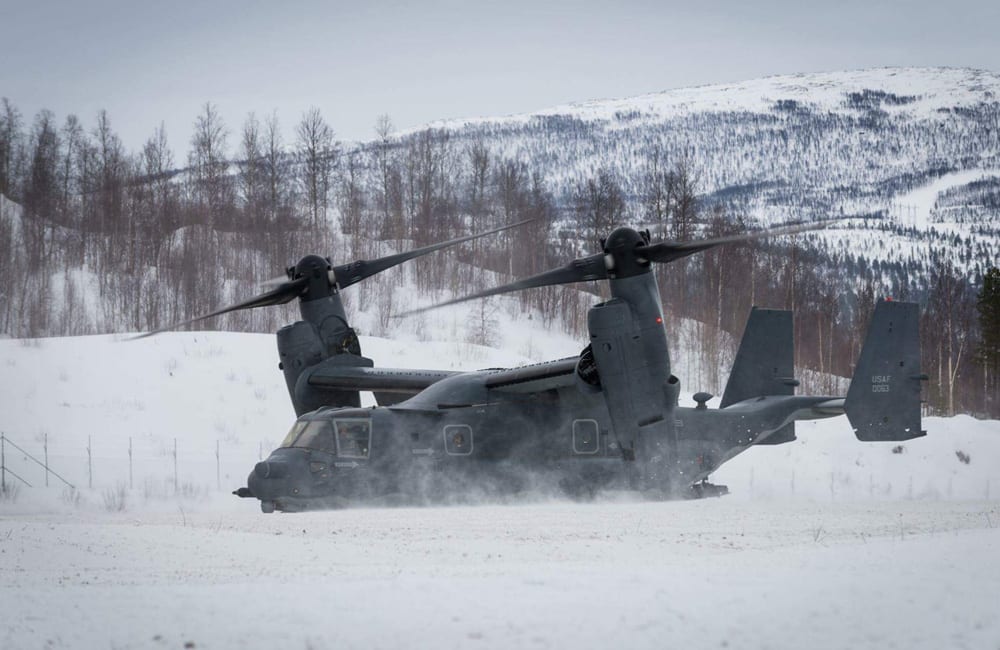 Even though the manufacture of the V-22 has been halted in recent years, it remains an important asset of the US military machine. The V-22 is used by both the US Marine Corps and the US Air Force regularly, owing to its superior landing and takeoff capabilities.
The P-19R Aircraft Firefighter
In 2013, the US Marine Corps chose the Oshkosh manufacturer to produce the P-19R Aircraft Firefighter specializing in Aircraft Rescue and Firefighting. The P-19R is 33.17 feet long and weighs 25,760 pounds. With a maximum speed of 72 MPH, this ARFF can drive and pump water at the same time.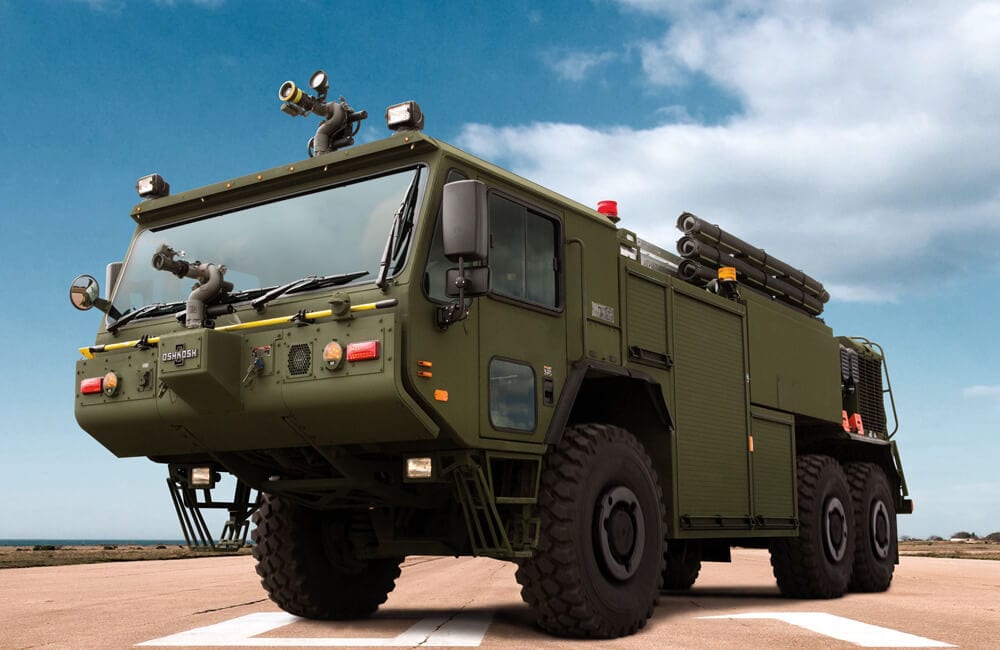 The P-19R Aircraft Firefighter carries 500 pounds of Halotron, an auxiliary fire fighting chemical, along with 130 gallons of foam. The P-19R can discharge 750 gallons of water per minute from a distance of 1,000 feet away from a fire. The development contract cost about $192.85 million.
The USS America
The USS America LHA-6 series is the flagship Navy ship of her class, with the motto Bello vel pace Paratus (ready for war or peace). She is the fourth US ship to bear the country's name and was handed to the Navy in 2014. The USS America was constructed for $3.4 billion on a $10.1 billion contract by Huntington Ingalls.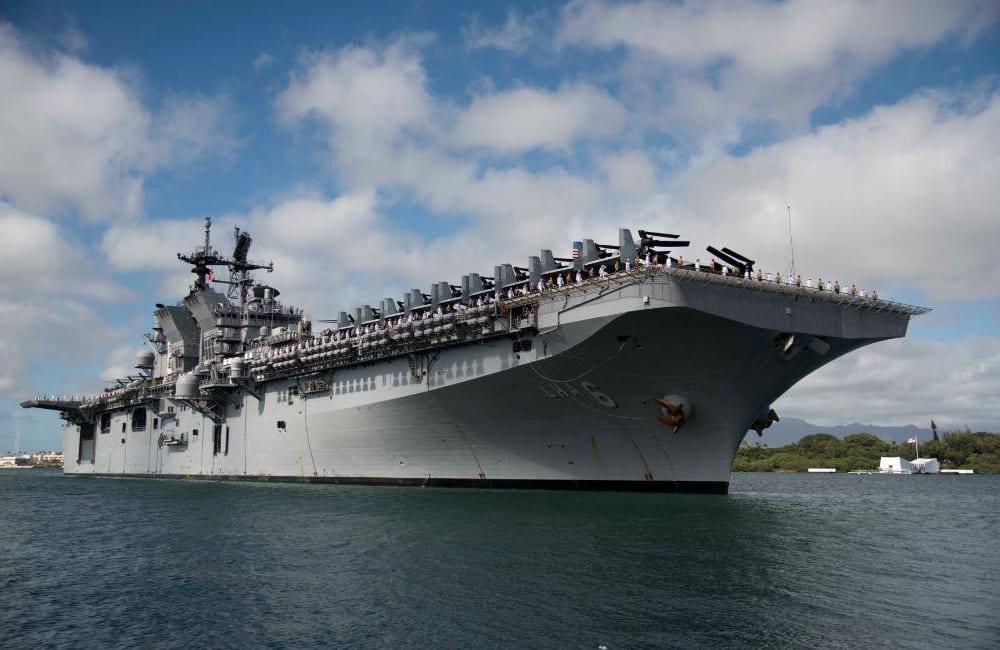 The USS America now has extra aviation capacity, as well as extra aviation maintenance and storage facilities. It resembles the USS Wasp and is modified to resist the high temperatures created during F-35B planet takeoffs.
Oshkosh MMRS Demonstrator
This vehicle is designed for "extreme recovery operations," according to the manufacturer, Oshkosh. This ground vehicle encompasses a Multi-Mission Recovery System and its contract cost $1 billion. The MMRS's AW and independent suspension give great traction, allowing it to traverse on any terrain. It can pull and extract MRAPs and other long tactical vehicles.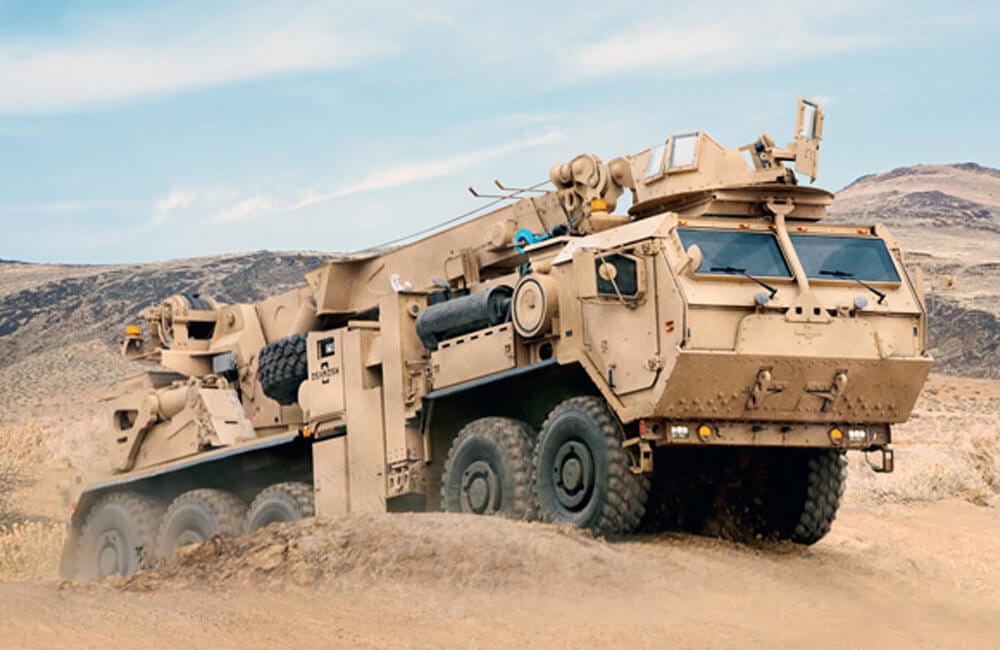 The LVSR platform serves as the foundation for the MMRS Demonstrator. It provides under-cab protection for operators, enabling them to lift trucks from inside the cab (rather than having to exit amid a fire). According to Oshkosh, the MMRS is the only vehicle of its sort.
F-22 Raptor
Fighter aircrafts must be sleek, intelligent, and capable of delivering a powerful punch. The F-22 Raptor, which was designed during the Cold War, performs all of this and more. Signal intelligence, electronic warfare, and specially tailored weaponry systems are all included in this $350 million jet.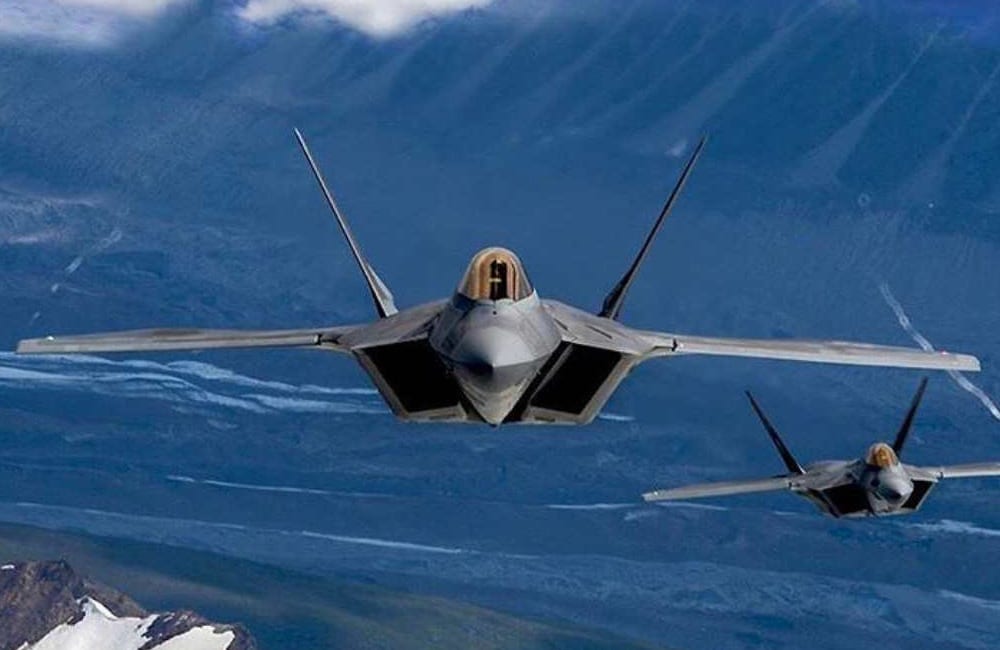 Although its manufacture was halted due to various logistical challenges, 187 Raptors ended up in the hands of the US military's fleet. The F-22s remain a cornerstone of America's military strength.
Grumman E-2D Advanced Hawkeye Early Warning Aircraft
The Grumman E-2D Advanced Hawkeye is your guy if you want a state-of-the-art radar that can see threats from miles away with a communications system that can withstand practically anything. It's a carrier-capable flying aircraft that costs $232 million. However, the United States isn't the only army using this tactical airborne early warning aircraft.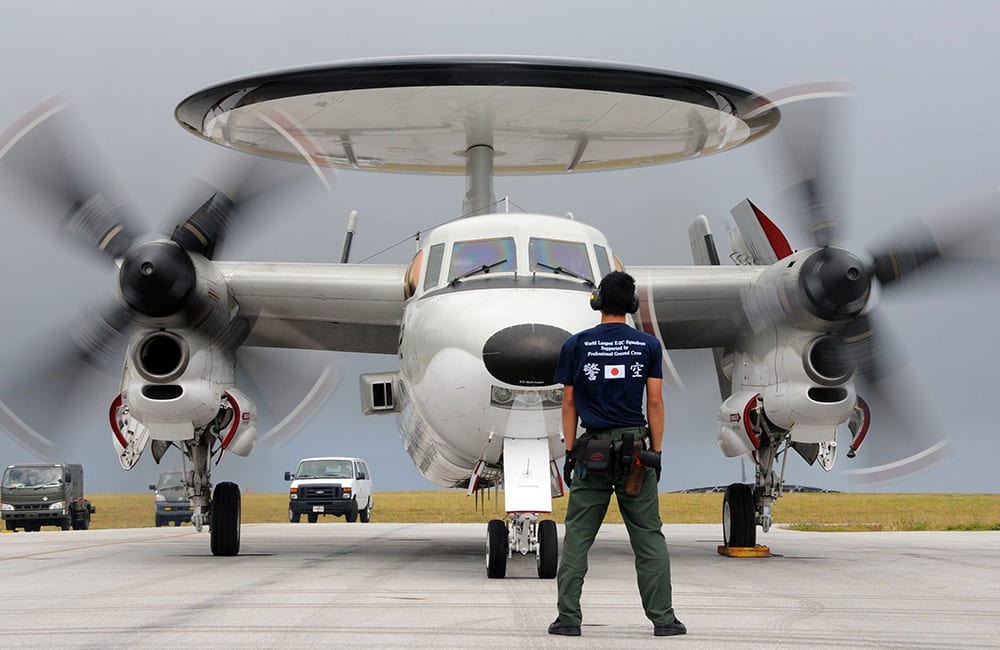 The E-2D, popularly known as the "Super Fudd," is used in Taiwan, Mexico, Singapore, Japan, France, Israel, and Egypt. It's so valuable that other governments have been clamoring to get their hands on it — and with the safety capabilities it holds, it's certainly something to invest in.
Northrop Grumman B-21 Raider
The Northrop Grumman B-21 Raider is a heavy bomber developed by Northrop Grumman for the United States Air Force. It is a strategic stealth aircraft that is part of the US LRS-B. Each unit costs up to $564 million, although this is an estimated price due to the military's refusal to release cost estimates for intelligence reasons.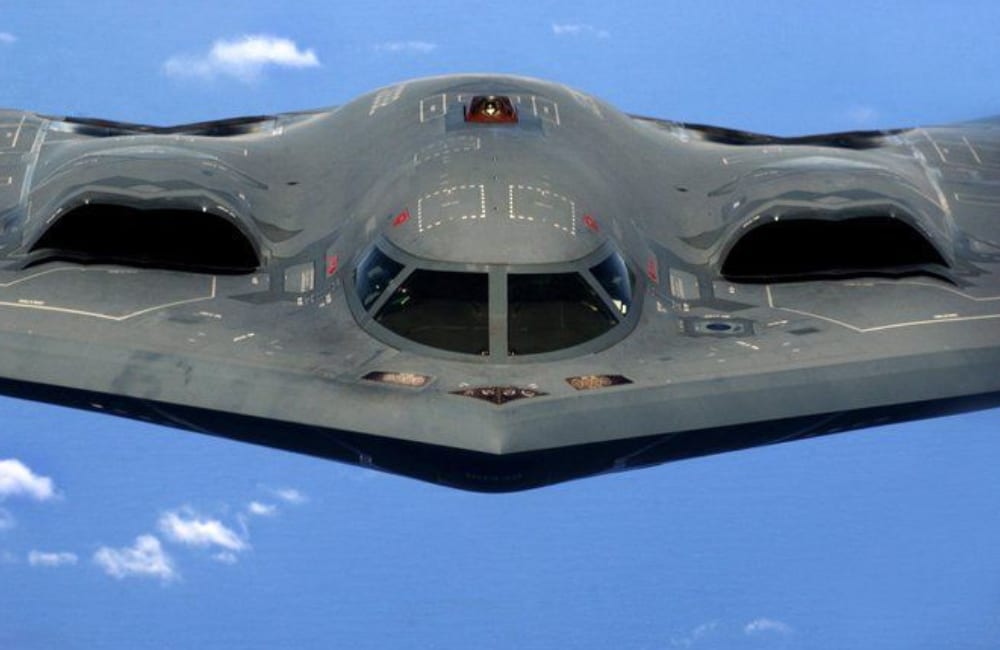 The US Air Force has just upped the number of aircrafts bought from Northrop to 100. Northrop joins a long list of suppliers for the project, including Pratt & Whitney, Spirit AeroSystems, Rockwell Collins, and others. The maintenance of this military bomber will be done at Tinker Air Force Base in Oklahoma.
The M3A3 Bradley
Costing $3.16 million and developed by the British Aerospace (BAE) Systems, the M3A3 Bradley's only purpose is to carry infantry units to crucial spots on the battlefield safely and securely. It is used by the most heavily-armed units in the army.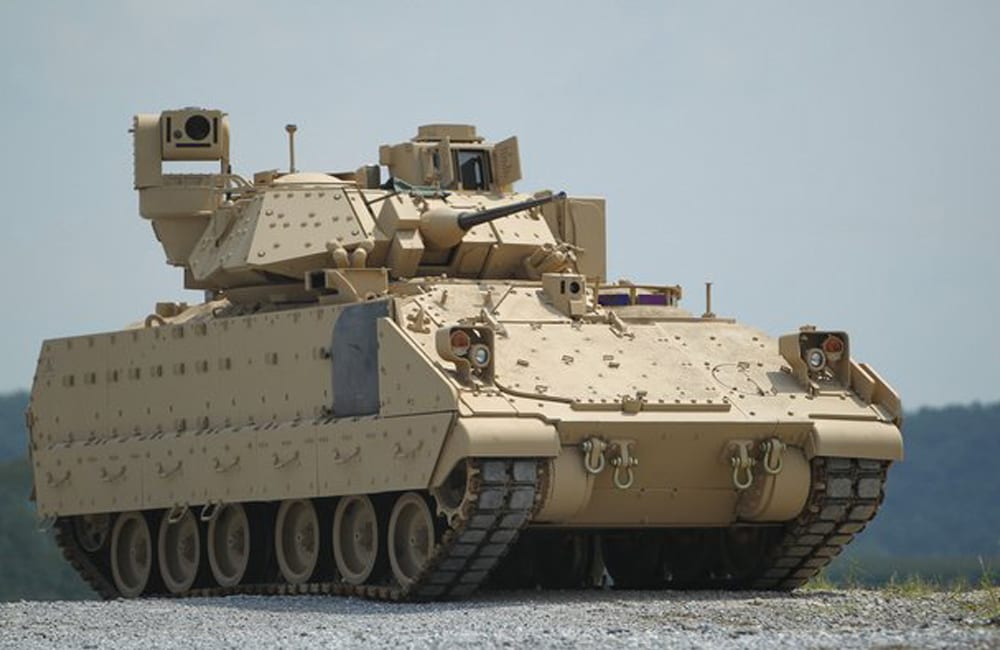 Of course, the M3A3 can go on land as well as across water. It has a max speed of 41 mph on land and 4.5 mph on water. The Bradley's engine is a Cummins VTA-903, and the armor is 5083 steel and 7039 aluminum.
The C17A Globemaster III
By now, you know that size matters in military vehicles. Costing a staggering $328 million per unit, the Boeing C17A Globemaster III is the world's most advanced military transport aircraft. It can not only transport weapons and equipment across the globe in a jiffy, but it can also transport up to 102 fighters in one trip.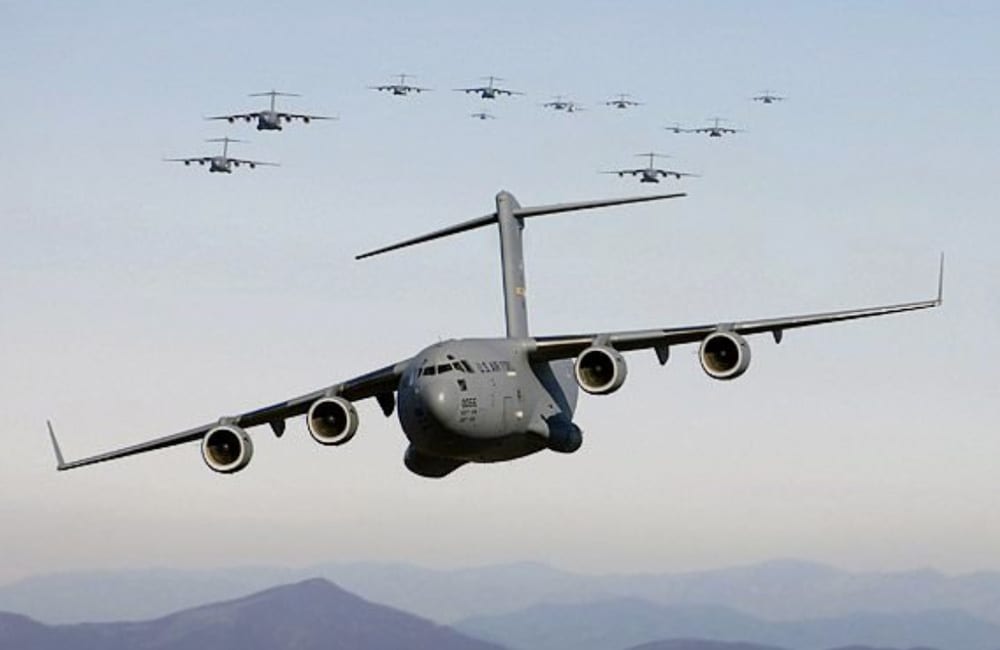 Even more interesting is the sheer power of this air beast. It can carry military tanks and humvees to different locations across the world. Although several countries use a similar design of the plane, production of this particular model was halted in 2015.
The KC-130J Super Hercules
The fuel capacity of this $67.3 million military aircraft is 60,000 pounds. That capacity may be split between personal flight needs and aerial refueling capacity. The Super Hercules can transfer 300 gallons per minute to two separate aircraft at once, providing for quick turnaround times. The Super Hercules can fuel four aircraft in 30 minutes.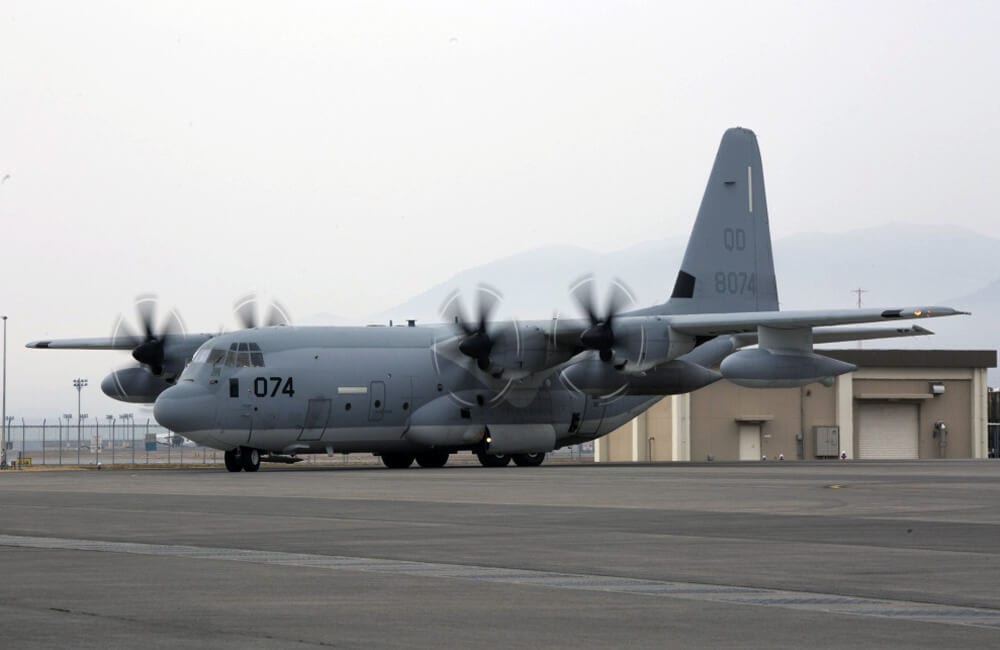 The Marine Corps has chosen the KC-130J as a replacement for the KC-130 fleet's outdated versions. The new Super Hercules is more versatile and capable of executing missions. It's also faster: the refueling speed has increased to 270 mph, up from 100 knots on previous KC-130s.
The CH-47 Chinook
The Boeing Chinook is a heavy-lift helicopter with two engines. Costing about $38.5 million, the Chinook was developed by Vertol, which would eventually become a subsidiary of Boeing. The Chinook is the US military's fastest helicopter, with a top speed of 188 MPH.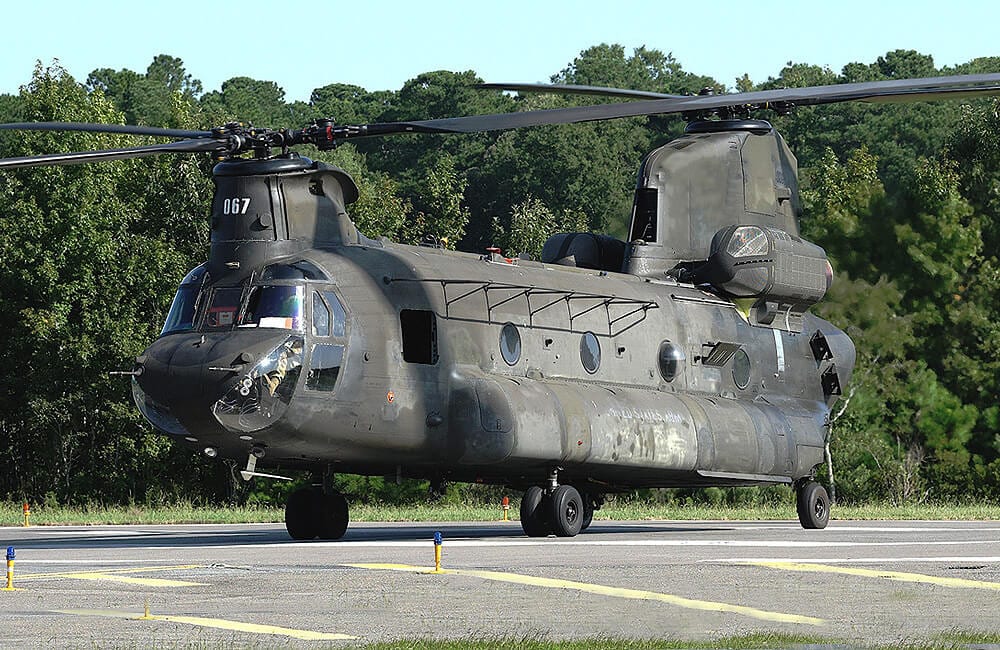 This helicopter is capable of lifting 16,000 pounds in hot weather and at high altitudes. It has served on the front lines for more than fifty years, with newer versions featuring improved avionics, electrical systems, cockpits, engines, and rotor blades.
The Virginia Class Submarine
Constructed through a contract with the US Navy and Huntington Ingalls, this submarine is a one-of-a-kind vessel for undersea strategy. It was commissioned to replace the Los Angeles class subs. The Virginia Class Submarine has the muscle and the technology to gather intelligence while in its sea maneuvers.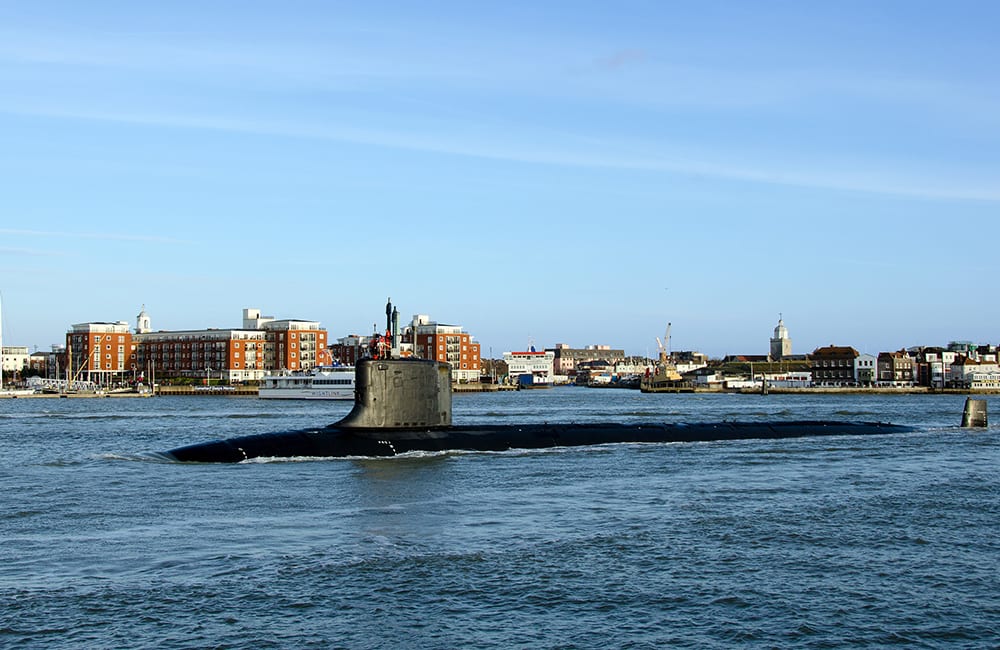 The cost of building a Virginia submarine is $2.8 billion. Sixty-six new vessels are on the way, with six already on order. Since 2004, seventeen subs have been completed. The Virginia Class Submarines are expected to be in operation until at least 2060, and some will last until 2070.
MQ-25 Stingray
At the cost of $201 million per unit and a Boeing design, the MQ-25 Stingray is an admirable drone designed for refueling other military aircrafts and is the world's first carrier-based, unmanned aerial vehicle. Its first flight was in September 2019 and is currently in development for use in the Navy. The total cost of the Stingray program was $804 million.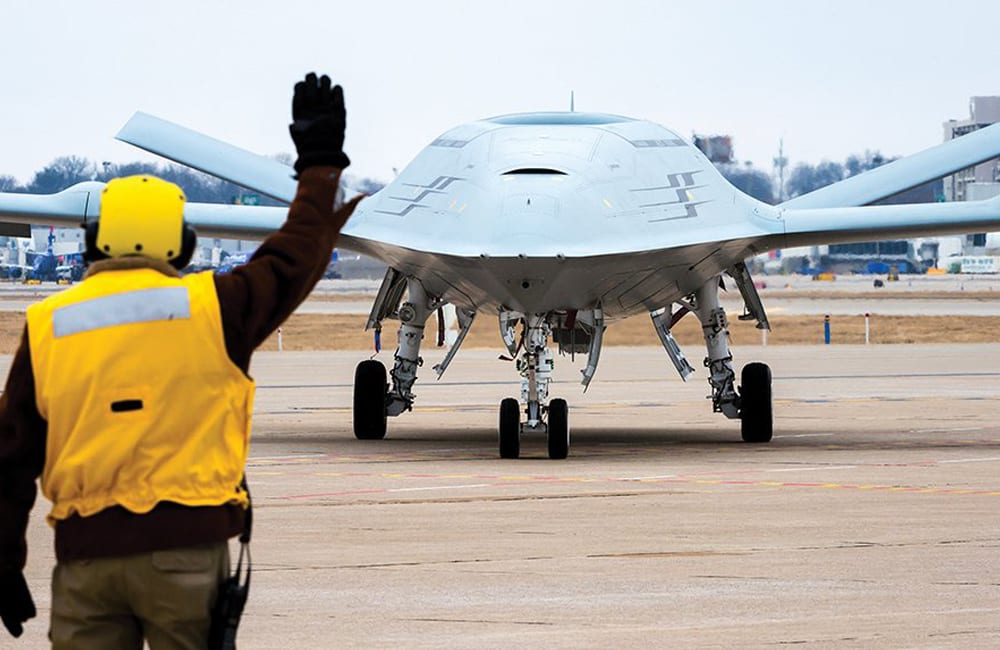 This unmanned aerial vehicle (UAV) was built as an alternative to recommissioning the S-3 Viking or altering the design of the Osprey, F-35, or Hawkeye aircraft. Furthermore, it relieves the Super Hornets from their aerial refueling roles.
AAV-7A1 Amphibious Assault Vehicle (Amtrac)
Although it's commonly called Amtrac, this $5.5 million amphibious assault vehicle has nothing to do with the railroad system. Amtrac is just a nickname given by the Marines; its actual designation is AAVP-7A1. It's a fully tracked vehicle that can go both on land and on water.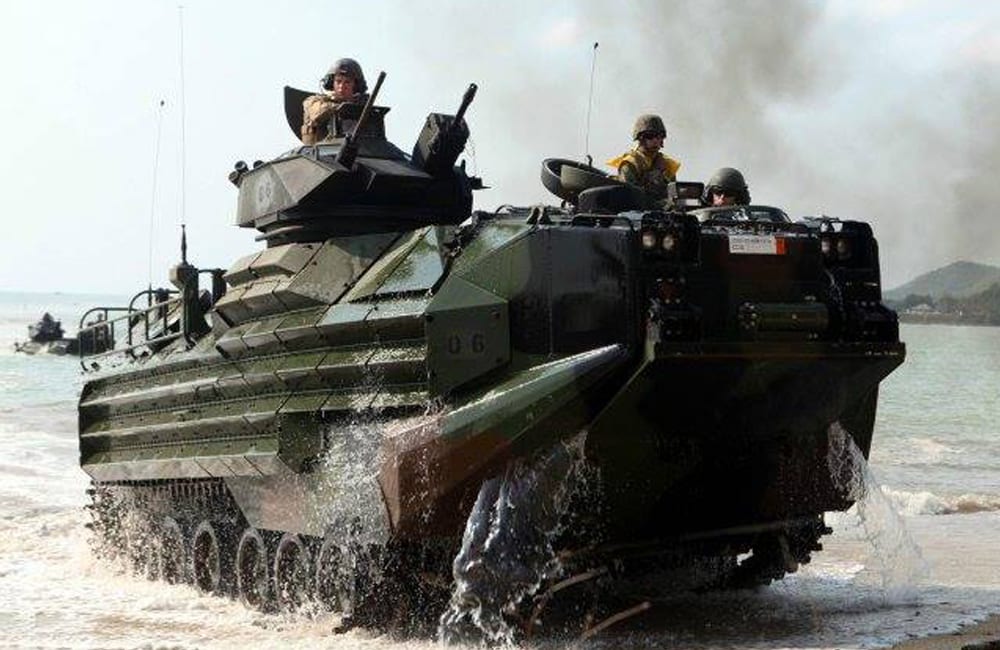 Sea Operators employ the AAV-7A1, which has a range of 300 miles on land and 20 miles in the water. It is designed to withstand Sea State 5 wave conditions. The vehicle is also hooked up with an M2HB .50 caliber machine gun.
The MQ-9 Reaper
The MQ-9 Reaper, commonly known as the Predator 2, was designed by General Atomics Aeronautical Systems. The Reaper is a crewless aerial vehicle that is meant to provide long-range surveillance from high altitudes. Since 2014, 163 have been constructed at a total cost of $11.8 billion, with each unit averaging about $64.2 million.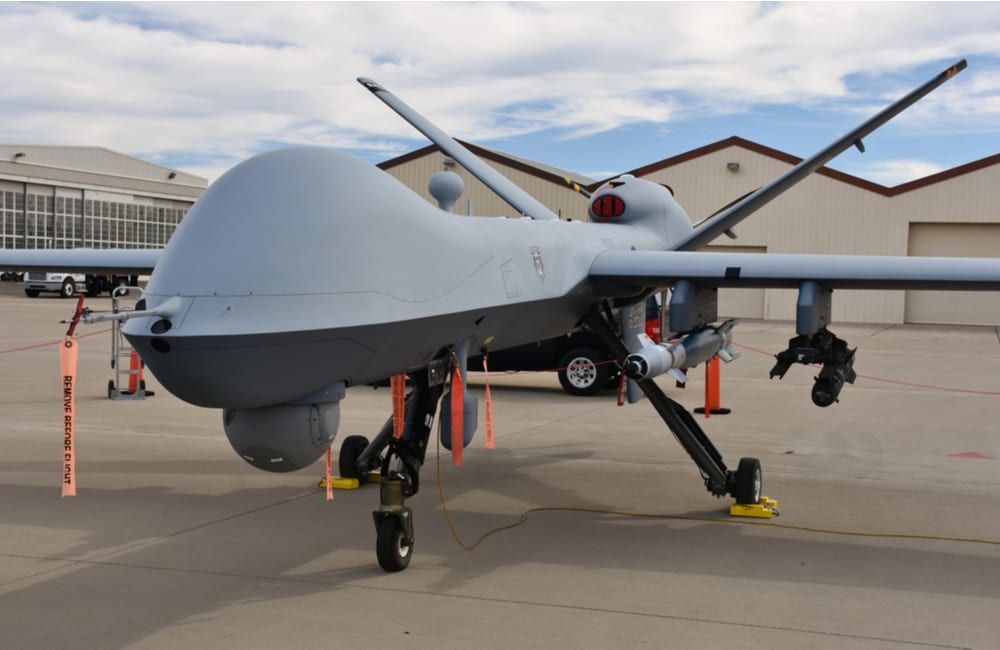 The Reaper is larger, heavier, and more capable than the other Predators on this list. It has 950 shaft horsepower engines and employs the same ground control systems as the previous MQs. It has a carrying capacity of fifteen times that of other Predators. The New York National Guard was the first to use it.
Joint Mine Resistant Ambush Protected Vehicle (MRAP)
Going for $1 million, the Joint MRAP Vehicle is among the light tactical vehicles in the US military arsenal that can withstand almost any environment. The vehicle is being built by Oshkosh to be used in the Marine Corps and Army.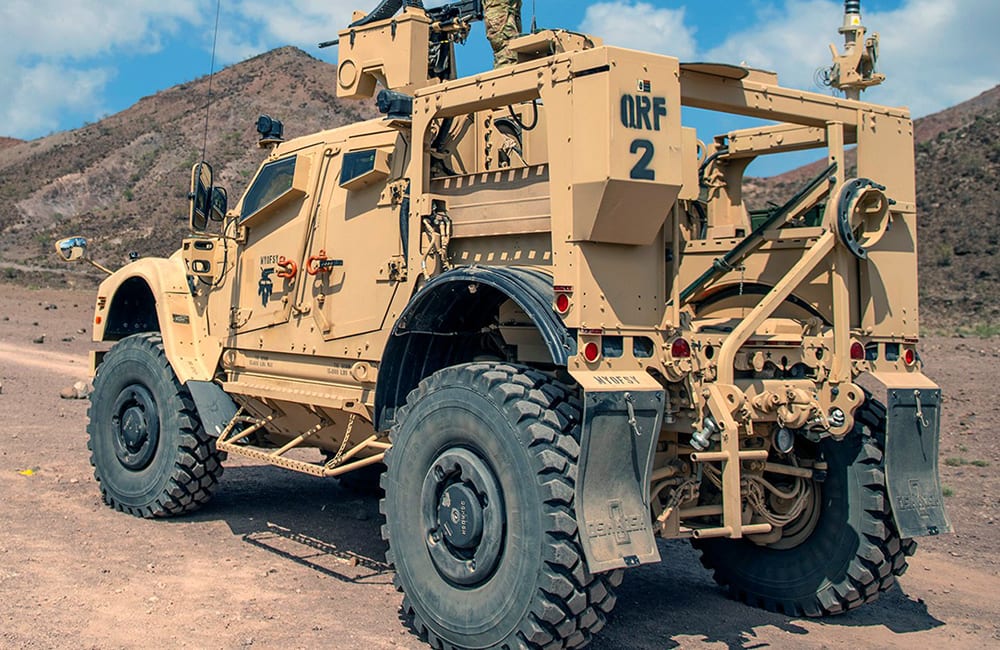 Although the MRAP does not have a classic design, it is a massive, heavy vehicle with restricted mobility due to its additional durability. According to estimates, 72% of the world's bridges would be unable to support the MRAP if it crossed.
The B-2 Spirit Plane
The B-2 Spirit is a sight to behold. This almost flat fighter aircraft can deliver payloads with expert precision while still flying under the radar thanks to a series of sophisticated signals. The whole manufacturing effort cost a whopping $45 billion, and 21 units were delivered to the US military.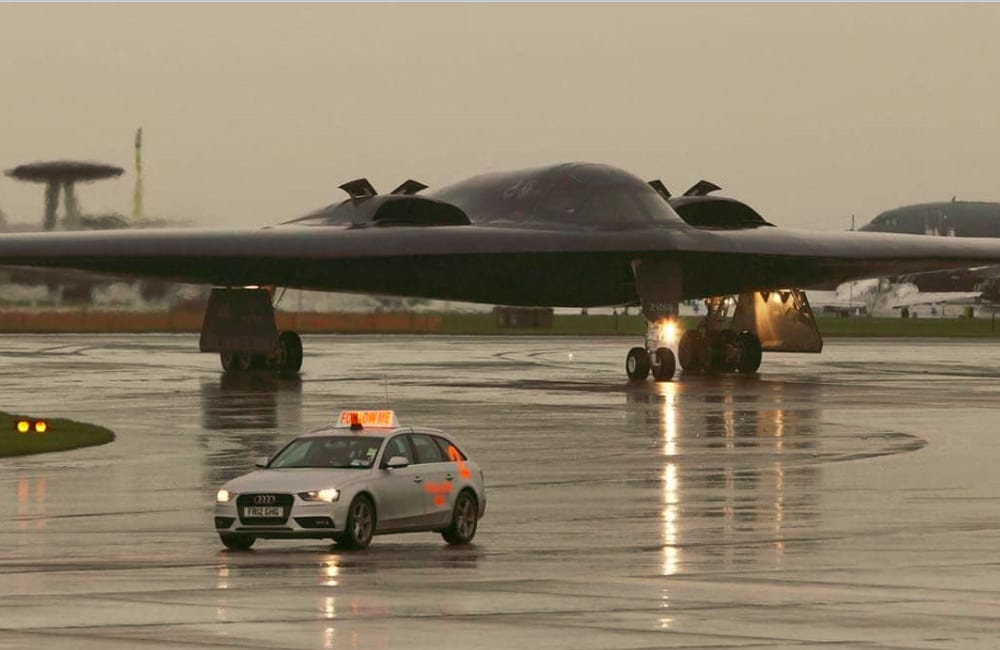 America currently expects to use this aircraft until 2032, with just 20 units remaining. Given the price ($737 million per unit), it's apparent that they'd want to get the most out of their money. The B-2 Spirit is a versatile aircraft that can carry various payloads and is arguably one of the most important assets in the US military.
P-8A Poseidon Plane
The P-8A Poseidon began as a regular commercial airliner but developed into something different over time. This fancier Boeing 737-800ERX is presently in service by the US Navy and is a cutting-edge piece of elite military weaponry. The Poseidon would most certainly lead the Navy's assault in the event of a maritime battle.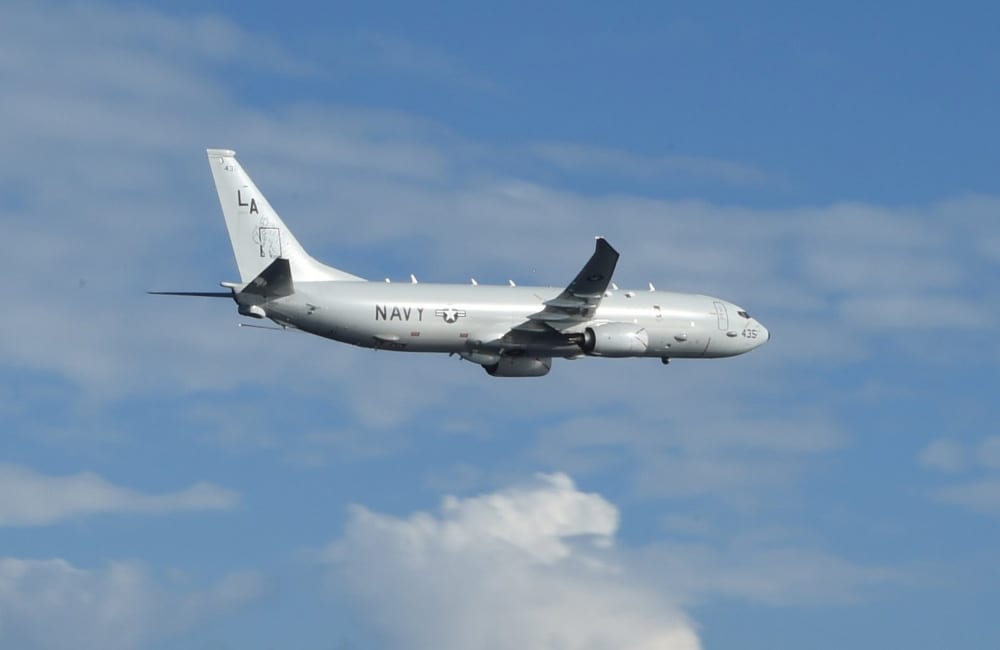 The P-8A Poseidon is used by the United States Air Force, the United States Navy, the Indian Navy, Australia, the United Kingdom, and Norway. It's a massive aircraft capable of bringing down a whole fleet. With a price tag of $328 million, that's certainly what you'd expect to spend from a powerful aircraft like this one.
The M270 MLRS
Since 1983, the M270 Multiple Launch Rocket System has been in use in the United States. The M270 was originally provided to the army, and after witnessing how well it blended in with American soldiers, NATO became interested in it. The MLRS has now been adopted by many NATO nations and costs about $4 million per vehicle.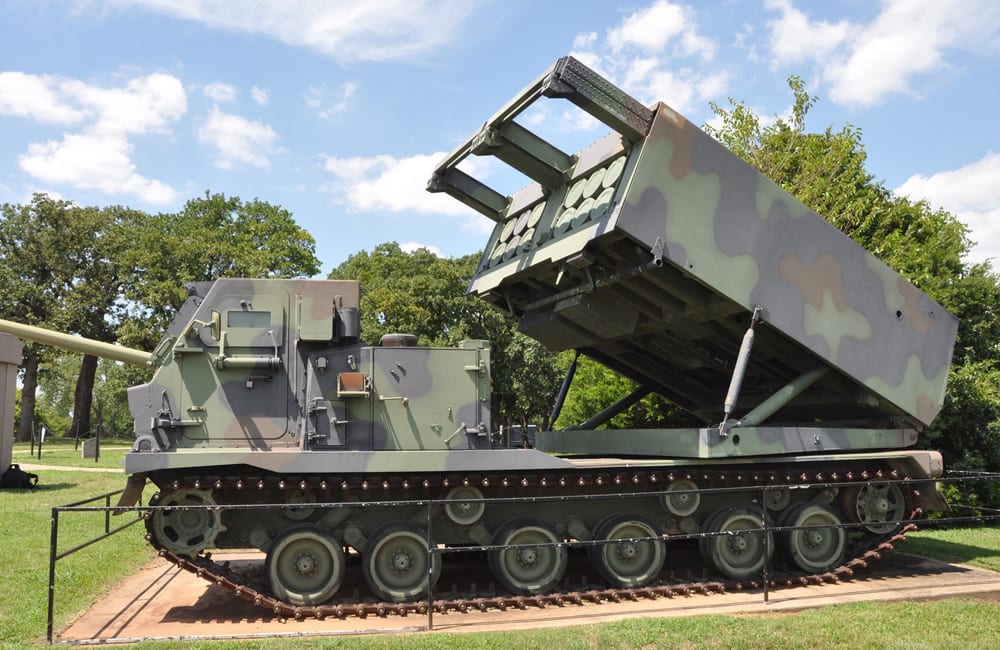 The M270 has a maximum firing range of 186 miles. The vehicle's own operating range is 300 miles. Its most efficient firing range is within twenty miles of the sweet spot. In 40 seconds, it can shoot 12 rounds of rockets, and it is also capable of firing two rounds of missiles in 10 seconds.
The Sikorsky CH-53K King Stallion
The Marine Corps uses the Sikorsky CH-53K King Stallion, a heavy-lift helicopter currently under development at a total program cost of $25.34 billion, with each unit costing about $95 million. The first successful test flight was in West Palm Beach military base in Florida in 2015.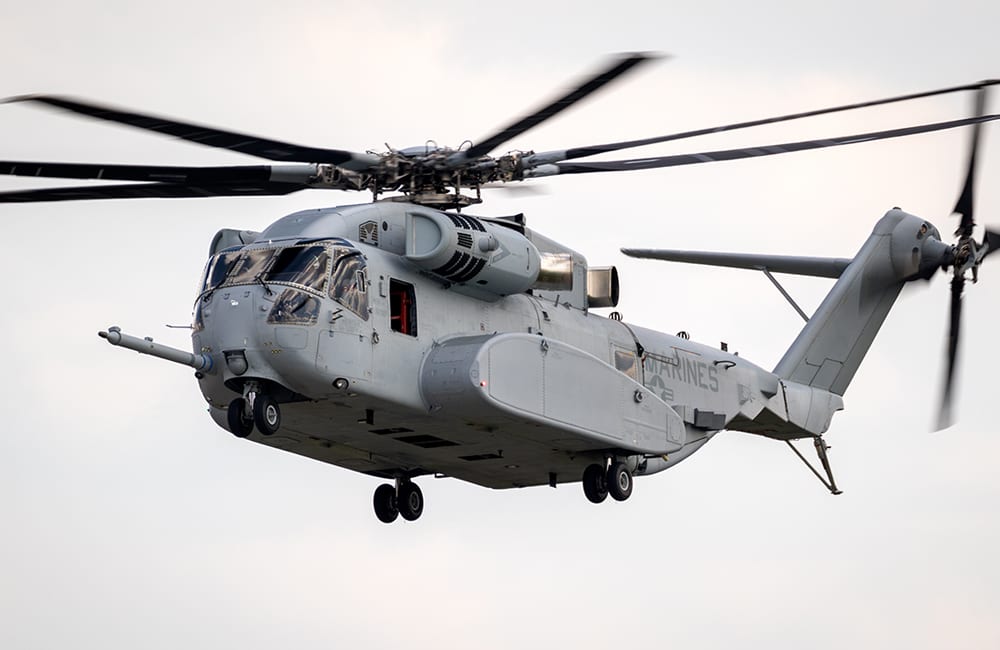 The Sikorsky has a larger aircraft area than the CH-53 planes, which are the company's other variations. The copter is powered by three 7,500 horsepower engines and features new and upgraded composite rotor blades for increased speeds.
The MQ8B Fire Scout
Denied by the Navy, the army picked up the plan to build this in 2003 through the Northrop Grumman company for a cost of $3 million. A sensor ball turret with infrared cameras, a laser range finder, and electro-optic cameras are all included on the Fire Scout. It has a visibility range of 172 miles.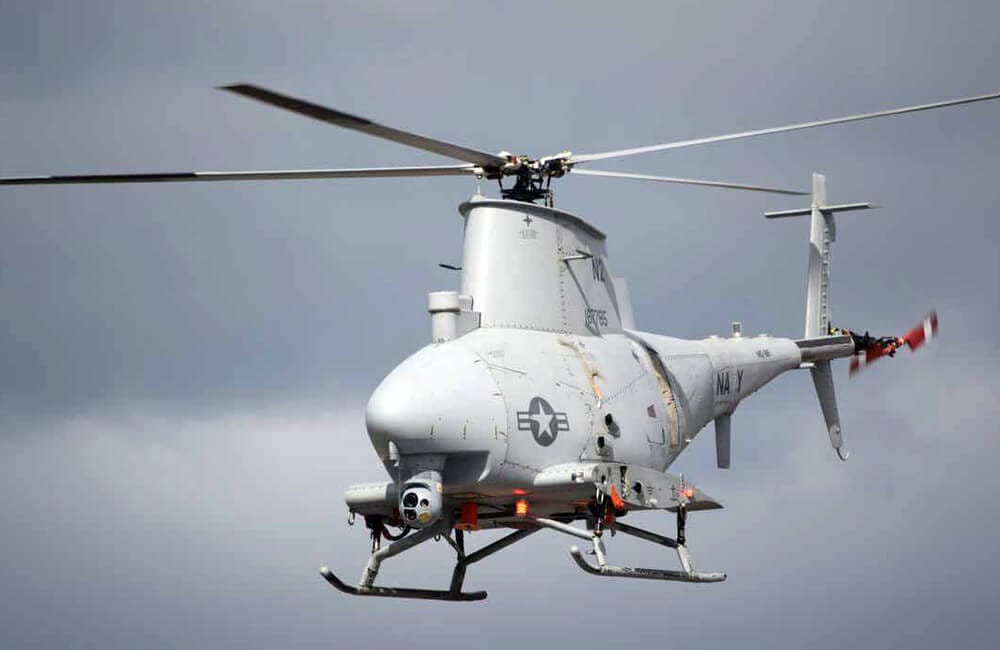 The Fire Scout can carry a variety of weaponry, including laser-guided Viper Strike glide weapons, Hellfire missiles, APKWS pods, and a 70mm folding fin rocket. In addition, the Fire Scout can transport up to 200 pounds of supplies to infantry units in different locations.
USS Jefferson City
The USS Jefferson City is a 362-foot long attack submarine of the LA class costing about $1.56 billion. It is named after Jefferson City, Missouri's capital, named after Founding Father Thomas Jefferson. The USS Jefferson City sailed for its first six-month mission only recently, although construction began on September 21, 1987, and continued for five years.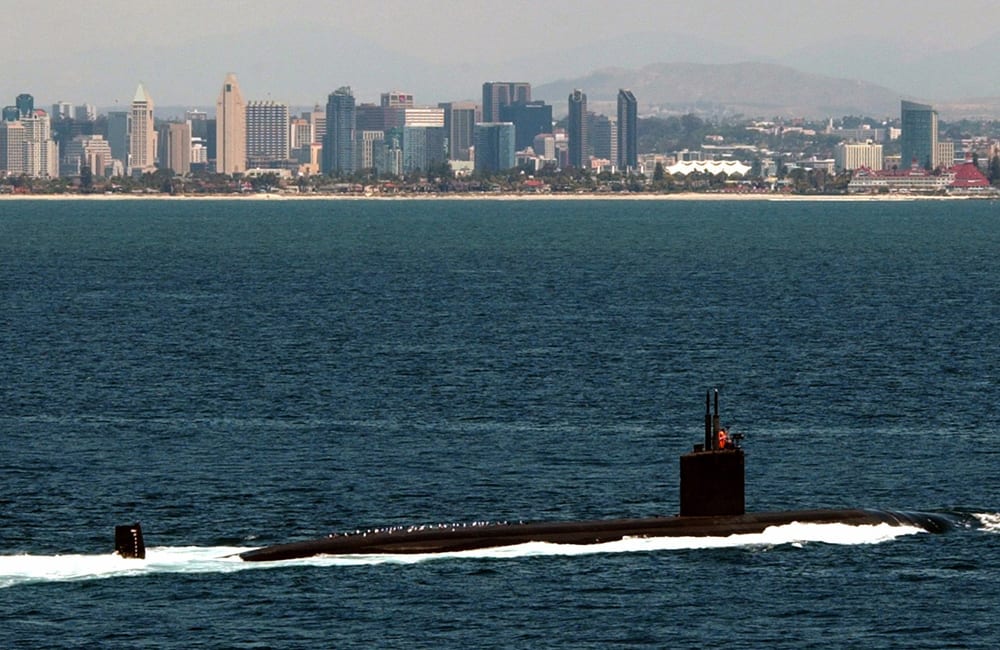 The USS Jefferson City has been stationed at the Naval Station at Pearl Harbor since February 1992, when it was commissioned after five years of construction. This deployment follows the most recent technological changes and enhancements. Its motto is "When Any Exigence Calls."
Autonomous Terramax
This is another military vehicle designed and created by Oshkosh and costs between $1- 2 million. This remarkably unmanned ground vehicle is used by the military in reconnaissance missions and transporting cargo in hot zones, freeing soldiers from possible ambushes, landmines, and IEDs.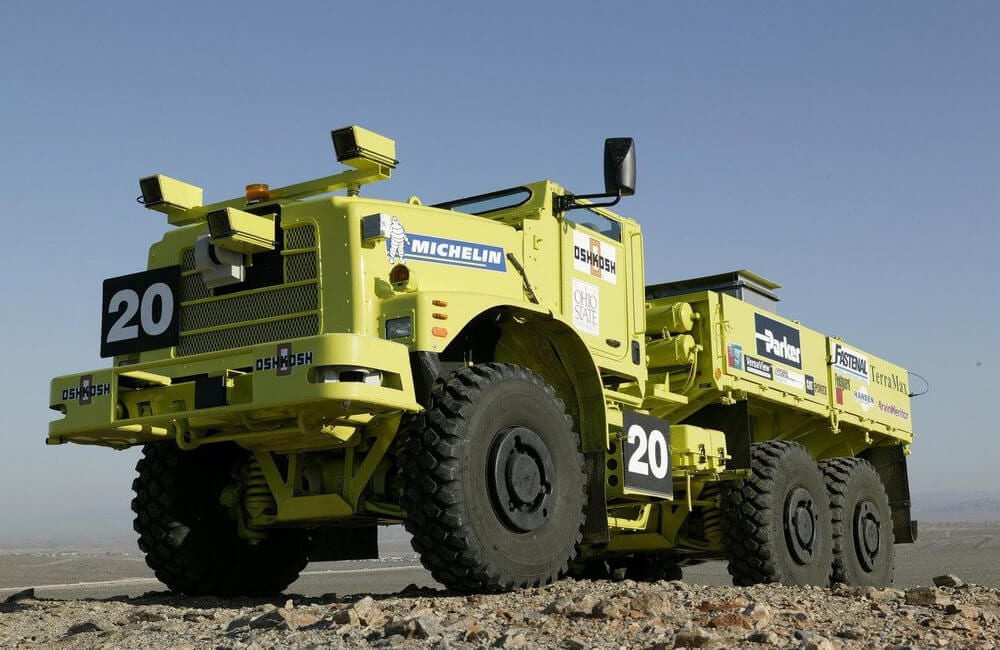 The Autonomous Terramax might have civilian applications as well, such as snow removal. The Command Zone of the vehicle is equipped with a multi-modal sensor suite that includes LIDAR, numerous cameras, including infrared, twelve short-range radar systems, and GNSS. The GNSS allows operators to use the Terramax even in places where GPS is not available.
The BAE RG-31 Nyala
The BAE RG-31 Nyala is a mine-resistant vehicle that costs up to $372,000 per vehicle. This ambush-protected vehicle transports men from one location on the battlefield to another. The BAE Land Systems OMC has a range of 559 miles, and the vehicle is 7.28 tons in weight.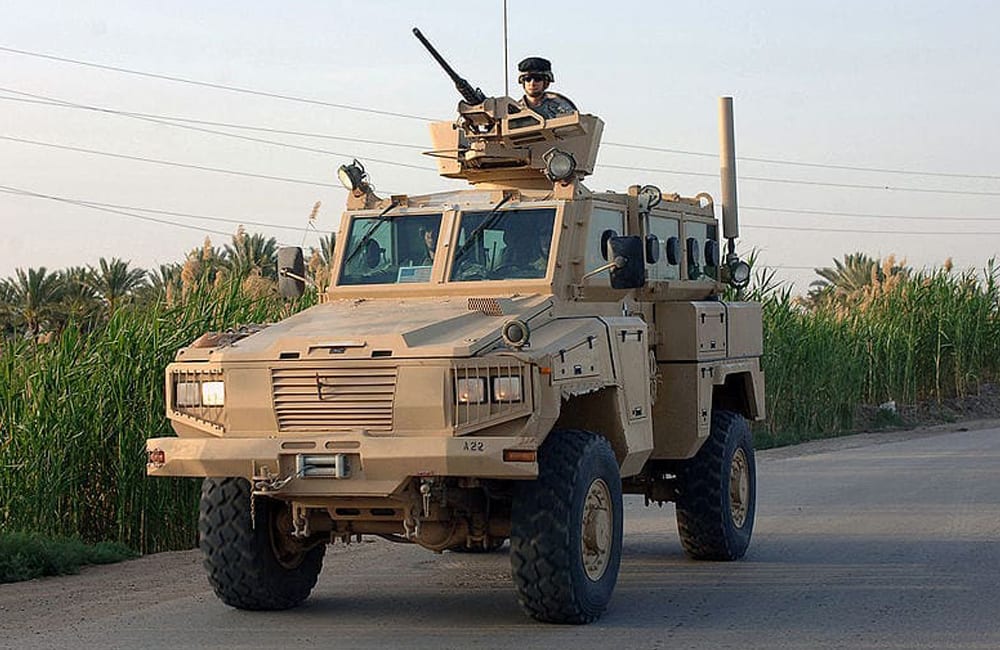 The Nyala was designed to endure long desert treks. The vehicle has an MK5 variation and needs a two-person crew. It has a diesel-charged, Daimler-Benz OM-352A engine that provides a smooth ride on any terrain.
Avenger Weapon System
The Avenger Weapon System is an air defense missile system used to protect ground troops. This short-range Avenger defense system shields the soldiers from threats such as cruise missiles and unmanned aerial vehicles. This surface-to-air missile fire unit can be deployed almost anywhere as it is designed to operate even in extreme weather conditions. The self-propelled anti-aircraft gun costs around $10.5 million.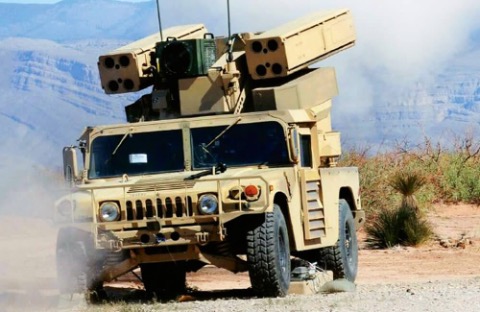 Initially, the concept was a private undertaking by Boeing until the Army heard about the project. By May 1984, tests were already being done. The American plane manufacturer produced the first unit in 1988. By 2002, over 1,100 units of this shot-on-the-move air defense weapon were being used by the National Guard, Marine Corps, and Army. AWS can reach speeds of up to 55MPH.
M109A7 Tank
M109A7 Tank is an upgrade to the M109A6 Paladin. Although the M109 tanks were introduced in 1963, they have been undergoing upgrades since then, with the latest model coming with additional security features. This self-propelled howitzer is the latest upgrade. The prototype of M109A7 was seen in 2007 before the tank was officially released in 2013. The M109A7 costs around $14.4 million and requires four crew members to operate.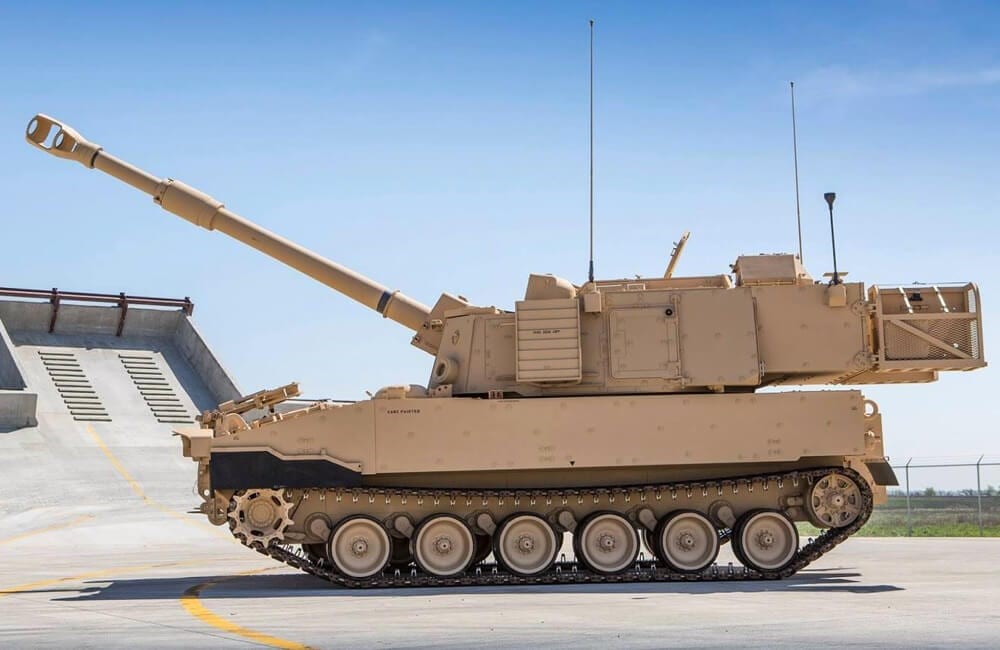 Just like the Paladin, M109A7 uses a 155 mm/ L39 howitzer. However, unlike the previous version, this artillery system comes with modern chassis components. Although M109A7 is a great improvement over M109A6 and other previous versions, it will still get some improvements. For instance, less volatile munitions will be used in place of the current TNT explosives.
P-3C Orion
P-3C Orion is a navy-operated maritime patrol aircraft. Although this anti-submarine aircraft was first used in the 1960s, it has become more effective with the introduction of new features. For example, the plane has magnetic anomaly detection (MAD) and directional frequency and ranging (DIFAR) systems to detect submarines. Additionally, during Operation Iraqi Freedom, the aircraft played a crucial role in viewing and providing information to the marines about the battlespace.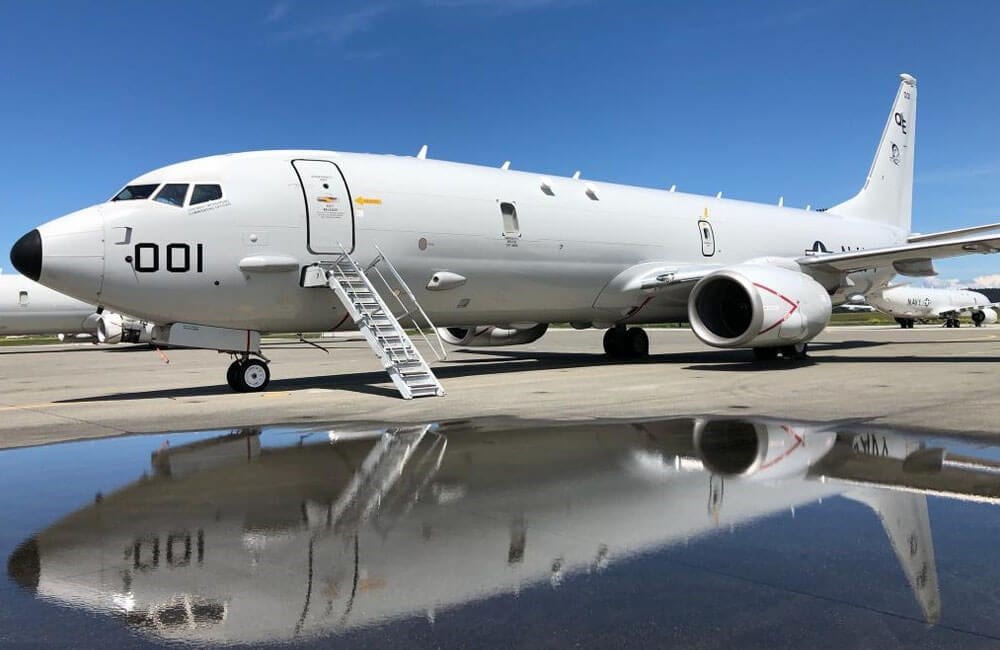 There are over 400 P-3C Orions in use in various countries such as the US, Taiwan, Japan, and Germany. It is mainly used for anti-surface and anti-submarine warfare and marine patrol. However, the production of these planes ceased in 1990, and Boeing P-8 Poseidon is replacing them. A unit of this four-engine turboprop anti-submarine warcraft goes for around $36 million.
M117 Guardian
The M117 Guardian, also called Armored Security Vehicle (ASV), is a military vehicle designed to protect soldiers from small arms fire and mines. It was developed by Textron Marine & Land Systems. This 4-wheeled armored vehicle was developed in the 1990s with the first prototypes appearing in 1997. The military vehicle was extensively used in both Operation Enduring Freedom and Operation Iraqi Freedom. The vehicle costs around $800,000.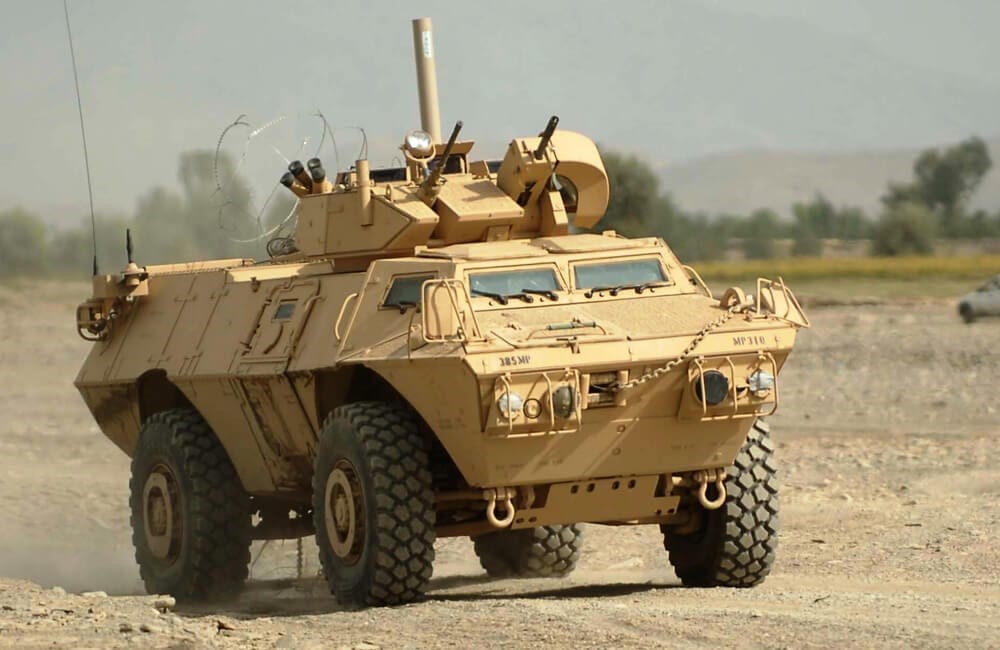 The US Army's Military Police use this rugged 4×4 wheeled armored vehicle. Like most American military vehicles, it is easily deployable when needed because it is fully air-transportable. So far, there are three primary variants of this vehicle: the M1200 armored knit, the command control, and the infantry carrier vehicle. There are also various variants for different missions, such as an ambulance. Besides the American forces, the vehicle is also used by security agents in Romania, Bulgaria, Iraq, and Afghanistan.
EC-130H Compass Call
EC-130H Compass Call is a military aircraft developed specifically for the US Air Force (USAF). The plane is primarily designed for electronic attacks. It disrupts communication or transfer of information crucial to the command and control of enemy security systems. Besides, the aircraft performs offensive counter-information operations, thereby limiting coordination essential for the management of the enemy forces. About fourteen of these aircrafts have been made at the cost of $165 million per unit.
The EC-130H was developed by three companies, namely BAE Systems, L3 Communications, and Lockheed Martin. Currently, there are only two other electronic warfare aircrafts in the US, namely the F-16CJ Fighting Falcon and the Boeing EA-18 Growler. The Compass Call is a modification of the C-130 Hercules. Plans are already underway to upgrade it by introducing radar and early warning radar, among other capabilities.
EC-130J Commando Solo
EC-130J Commando Solo was first used by the American forces in Operation Desert Storm during the Gulf War. The plane is a modification of the C-130 Hercules airframe. Although it comes with the retired C-130E airframe, it is improved to use mission electronic equipment. It is designed for conducting psychological and information operations. The USAF uses the plane to facilitate psychological operations by broadcasting TV, FM, HF, and other media.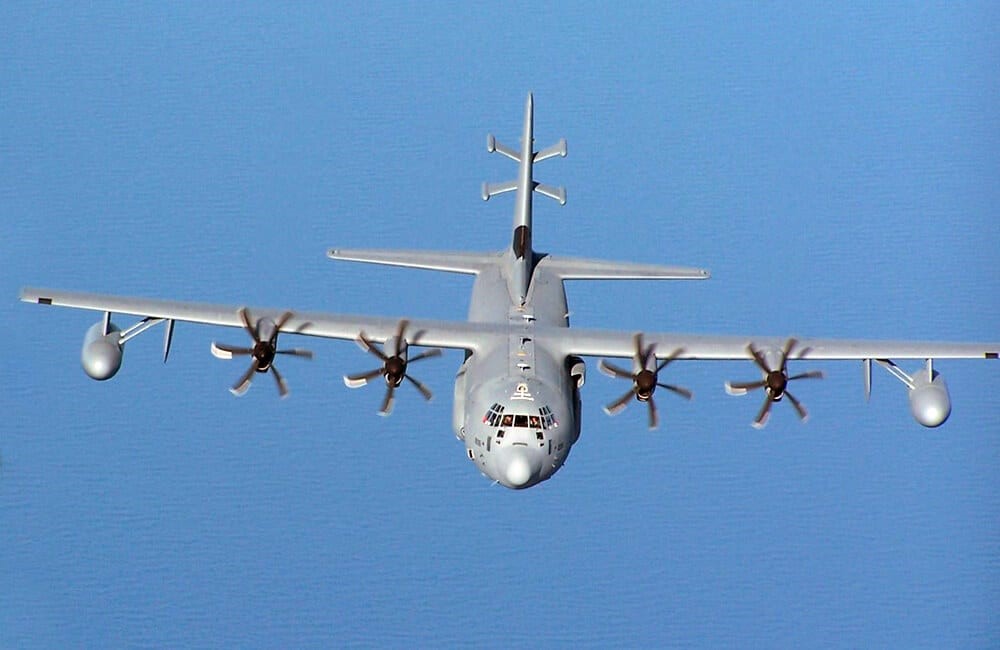 Since the introduction of airborne radio and TV broadcast missions in the 1960s, there has been a lot of improvement. EC-130J Commando Solo fleet has been in operation since 1975, replacing the previous version, EC-130H. Commando Solo has been used in various missions. In the 1990s, it was used in Desert Storm and Desert Shield operations in Turkey and Saudi Arabia. During these missions, the plane broadcast messages aimed at convincing the Iraq military to surrender. The plane cost around $165 million.
MRZR 4×4
The Polaris MRZR 4×4 is a 4-seater, off-road, all-terrain vehicle designed to assist soldiers in moving faster even in the most difficult terrains. It is one of the MRZR vehicles produced by Polaris Industries. The vehicle has been used by American and allied forces in operations in countries such as Turkmenistan, among others.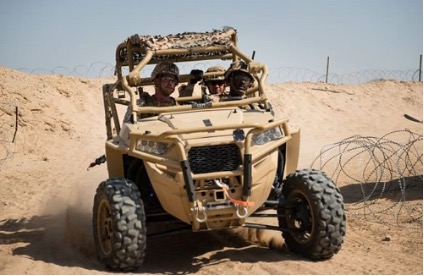 MRZR vehicles are not armored but instead depend on their speed and off-road abilities to avoid the enemy. Although it can accommodate four passengers, it can be fitted with extra seats in the cargo area to increase the capacity to six. In addition, if the vehicle rolls over, the passengers are protected by the anti-roll bars. A single unit of MRZR 4×4 costs $400,000.
RC-135U Combat Sent
RC-135U Combat Sent is another large surveillance plane by the American airplane manufacturer, Boeing. The plane is a source of strategic information as it collects and examines the enemy's radar signals. In addition, Combat Sent uses the information collected for various security applications, such as developing radar warning receivers, among others. Although the RC-135s have been in operation since 1961, the development and introduction of new models have enabled the fleet to remain active to date.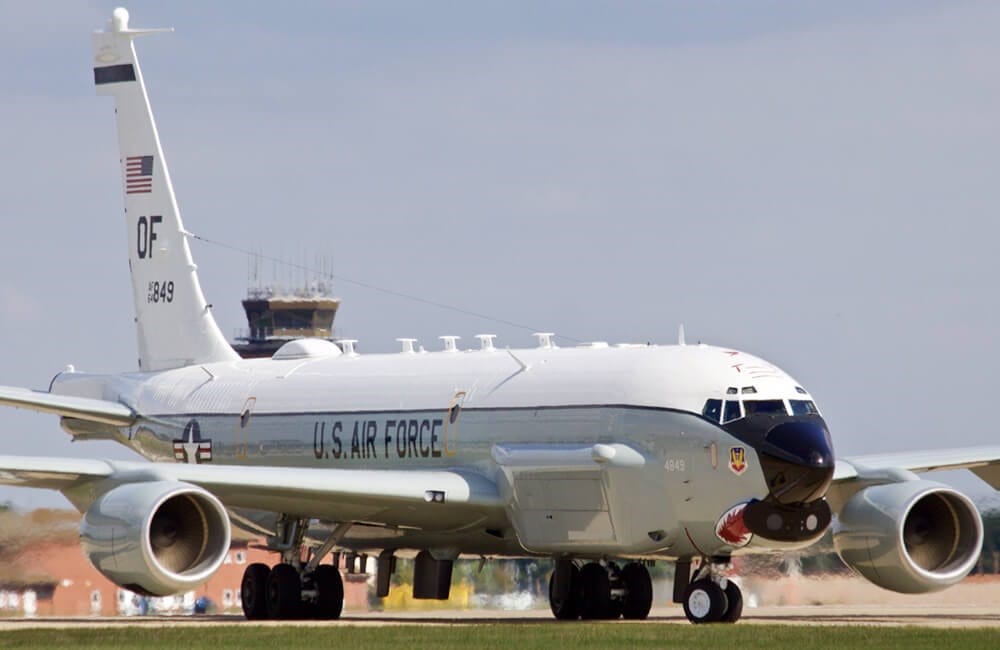 The antenna arrays on RC-135U Combat Sent are strategically placed at the large cheek fairings, wingtips, and fuselage chine. It has a strong and effective communication system composed of ultra-high frequency radios. The plane is quite sizable and flies with a crew of 23, including pilots, navigators, and other experts. The 55th Wing operates the only two available Combat Sent planes at Offutt AFB, Nebraska and they cost about $35 million each.
MH/AH-6M Little Bird
HM/AH-6M Little Bird, nicknamed the "Killer Egg," is a light assault helicopter the US Army uses in special operations. Before getting into the hands of the special operations community, the "Mission Enhanced" Little Bird was designed for scouting purposes. The attack helicopter is an improved version of MD500E. The latest versions have more powerful engines than their predecessors. They also come with improved avionics, which includes features such as the forward-looking infrared (FLIR).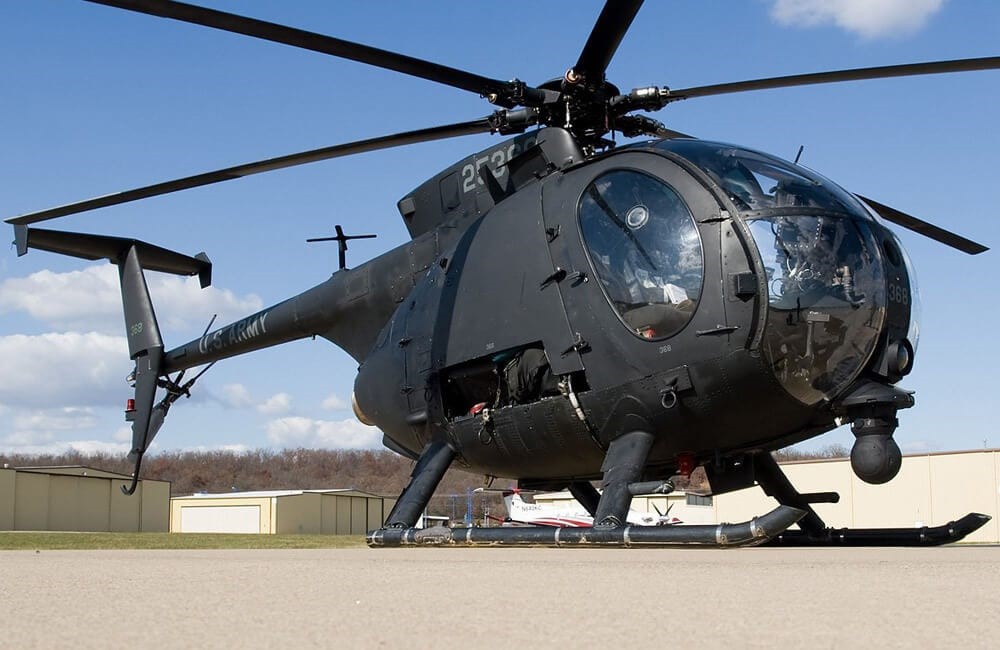 The idea of developing this helicopter was conceived after the Americans failed in "Operation Eagle Claw" in 1980. The failed mission was attributed to a lack of adequate training and aircraft. This Little Bird version can land on small roofs due to its small size. In addition, the helicopter has undergone extreme modifications that enable it to be deployed for precision insertion. A single unit of this combat variant goes for about $2 million.
UH-1Y Venom
UH-1Y Venom is a helicopter designed to offer command & control and attack support. The Venom is quite reliable as it can be operated at night or under extreme weather conditions. Special features such as infrared sensor systems and versatile weapons systems give this helicopter these capabilities. Also called "The Yankee" or the Super Huey, this helicopter is an upgraded version of the UH-1.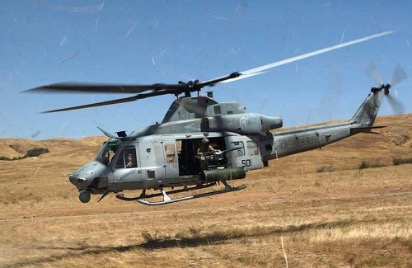 The Venom entered service in 2008, replacing the UH-1N Twin Huey fleet. The helicopter comes with a four-bladed and ballistic-tolerant rotor system. It can be used for aerial surveillance, search and rescue, escort, and attack, among other tasks. The twin-engine utility helicopter is manufactured by Bell Helicopters. Currently, these helicopters are replacing Marine UH-1N Hueys. A single unit of this military helicopter costs $26.2 million.
International MaxxPro
International MaxxPro is a mine-resistant ambush-protected (MRAP) vehicle. The ten-foot-tall fighting vehicle is designed to withstand threats such as ballistic and mine blasts. In addition, the vehicle can protect the passengers from any harm caused by exposure to nuclear, biological, or chemical elements. Over 9,000 units of this special purpose vehicle have been produced.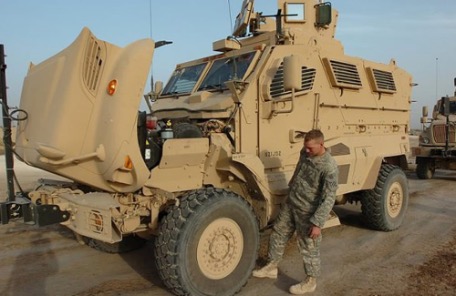 International MaxxPro was designed and developed by Plasan Sasa, an Israeli company, and America's Navistar Defense. The vehicle is designed to save lives as it uses the latest and most advanced design in armoring technology. In addition, Navistar has developed different variants for different missions to address specific problems. For instance, the company produced variants such as Maxx Tractor for operations in Afghanistan and Iraq. A single unit costs about $550,000.
AeroVironment RQ-20 Puma
RQ-20 Puma is one of the numerous surveillance unmanned aircraft systems (UAS) used by the American military. This hand-launched UAS is specifically used for land-based and marine operations. The Army, Marines, and Navy use the system because it can land in water or on land. In addition, this small battery-powered unmanned aerial vehicle is certified to operate in the United States airspace commercially.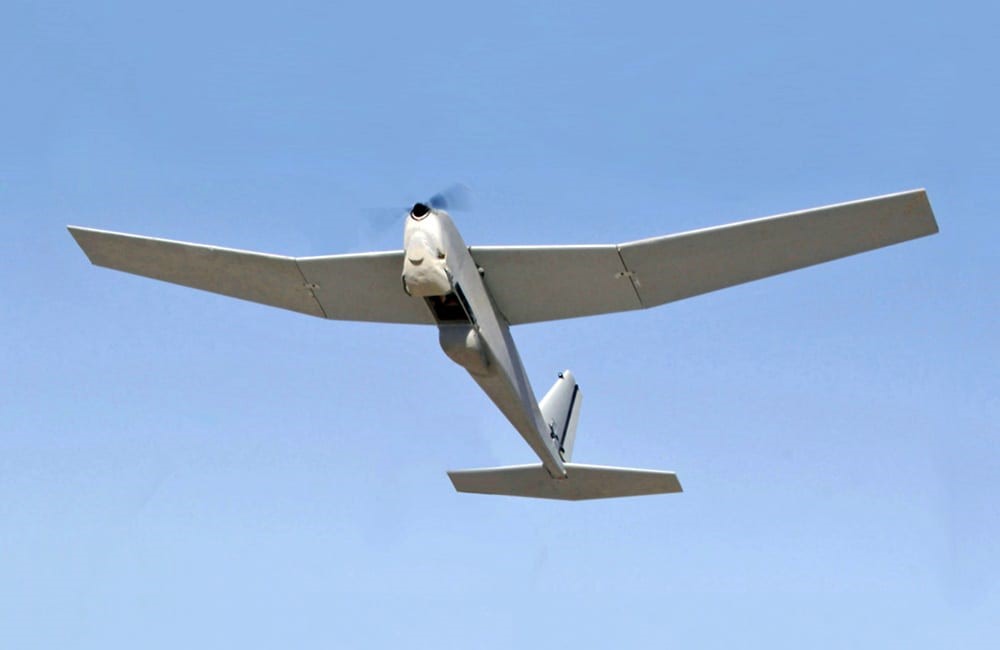 RQ-20 Puma planes are preferred to manned aircrafts because they are cheaper and more environmentally friendly. They are also safe for use in areas with extreme weather conditions such as the Arctic. In addition, it is the ideal system for intelligence and surveillance operations as it is quiet and therefore hard for the enemy to detect. The system also provides persistent data as it can operate autonomously. RQ-20 is also used for wildlife counting, oil cleaning, and other civil uses. A unit costs around $250,000.
AeroVironment Switchblade
Unlike most munitions on this list, Switchblade is a loitering missile. It is designed to crash into its target, exploding and destroying it. It can be set up and launched in less than 10 minutes from fixed positions, combat vehicles, and war crafts. The weapon system can engage both moving and stationary targets. The system is small enough to fit into a backpack.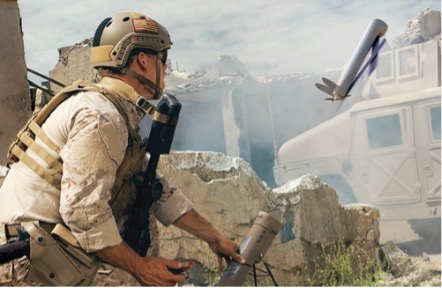 Switchblade was developed by AeroVironment for the Marine Corps and the Army. The weapon system can engage beyond-line-of-sight (BLOS) targets as it comes with advanced features such as intelligence, surveillance and reconnaissance (ISR). Besides, the missile system allows the operator to abort a mission midway and engage the same or another target. A single unit costs about $36.7 million.
RQ-21A Blackjack
RQ-21A Blackjack is an unmanned air vehicle designed according to the US Navy and US Marine Corps requirements. "The Integrator," as the plane is also called, supplements ScanEagle. Both of them are manufactured by Boeing. It is used for target acquisition, data collection, and Intelligence, Surveillance, and Reconnaissance (ISR) coverage. The plane is used in both marine and land operations.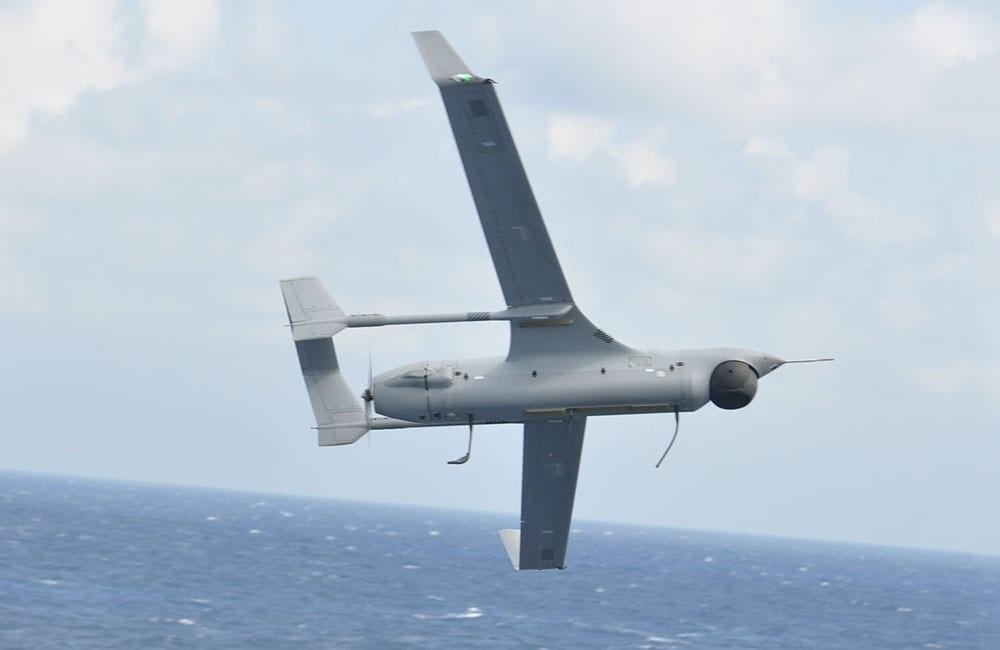 RQ-21 is a twin-boom monoplane that does not need a runway to launch or land as it can be deployed from small sites and ship decks. This single-engine plane can fly for 16 hours. It's a small tactical unmanned aircraft system (STUAS) that comprises five air vehicles, two ground control systems, and support equipment. The plane is in full-rate production at the moment, with a single unit costing around $5.3 million.
Buffalo Mine-Protected Vehicle
Buffalo is a six-wheeled armored vehicle based on the South African landmine-protected armored personnel carrier (APC) called Casspir. It was developed by Force Protection Industries. The vehicle has a capacity of six passengers who are protected from IED explosives, anti-tank rounds, and grenades. It has a robotic arm and iron claw fitted with a camera and sensory technology to clear the route by digging, extracting, and removing explosives from the soil.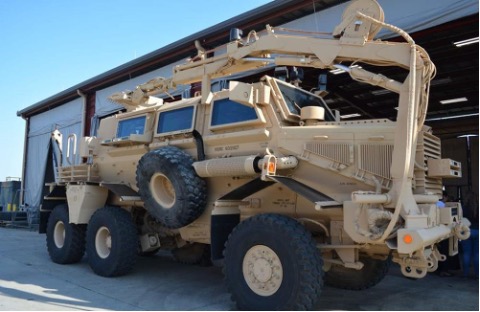 This mine-protected clearance vehicle (MPCV) was first used in Afghanistan in 2003. It can be adapted depending on the use. For instance, weapons can be removed when being used as a medical unit. Currently, there are two variants, namely Buffalo H and Buffalo A2. Besides America, the vehicle is also used by security forces in countries such as Canada, Italy, and the United Kingdom. One unit costs around $10 million.
Type 63 (Armoured Personnel Carrier)
Type 63 is a Chinese armored personnel carrier that entered into service late in the 1960's. The design is simple and comparable to other APCs of its time.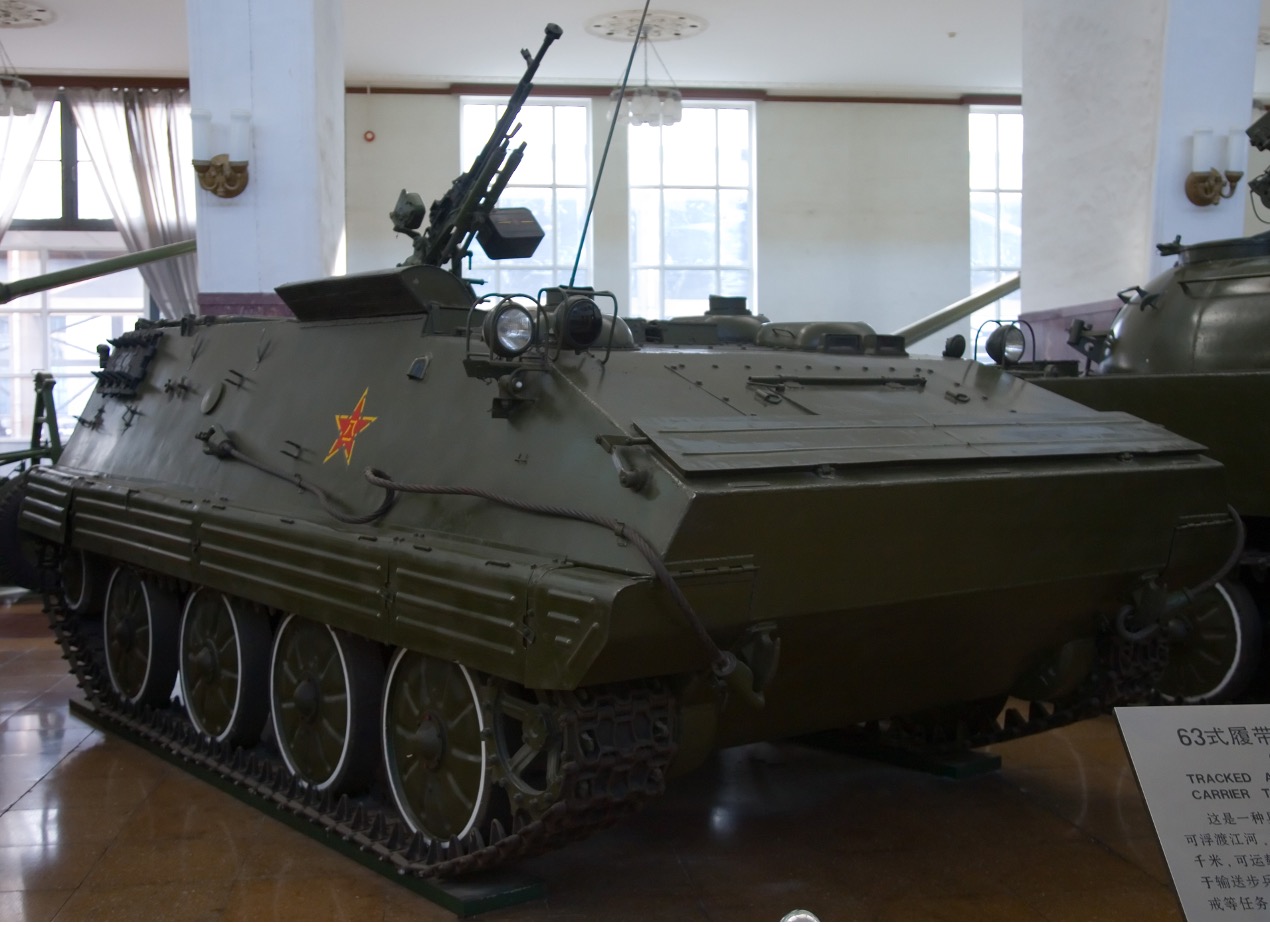 The model has served in the Vietnam Conflict, Angolan Civil Conflict, Uganda-Tanzania Conflict, Iran-Iraq Conflict, Gulf War, the 2003 invasion of Iraq, and the Iraqi Civil War. One unit costs $1.6 million. 
AVGP
AVGP (Armored Vehicle General Purpose) is a series of amphibious and armored fighting vehicles ordered by the Canadian military in the 1970s. The vehicles were called Grizzly, Husky, and Cougar.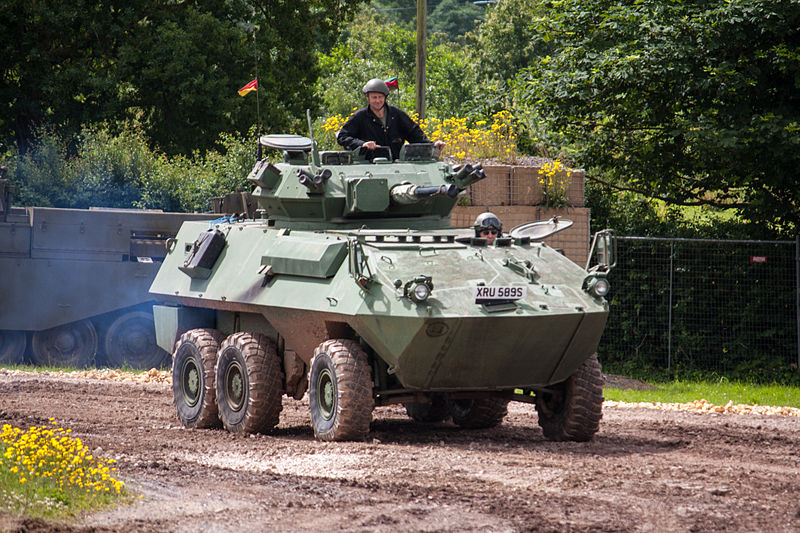 The Canadian Army retired all the AVGP variants in 2005, however a number of the retired vehicles were transferred to other militaries and police force to be used. The unit cost is $433,539.
WZT-1
WZT (Wóz Zabezpieczenia Technicznego, armored recovery vehicle) was a Polish post World War Two vehicle. There are five versions of the WZT, the first two, WZT-1, and WZT-2 were built on T-55/T-55 hulls.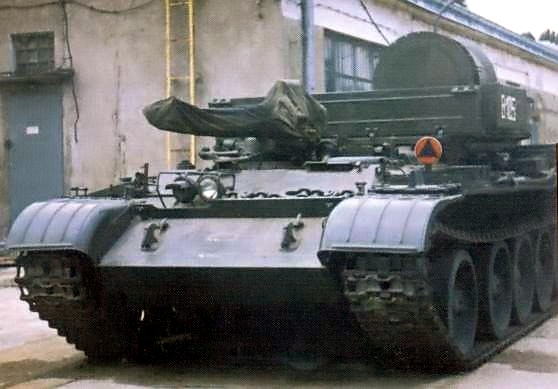 The WZT-1 was designed in the late 60s and is currently out of service.
M1A2 SEP MBT
The M1 Abrams is a third-generation American main battle tank. It was created for ground warfare and is currently one of the heaviest tanks in service at nearly 68 short tons.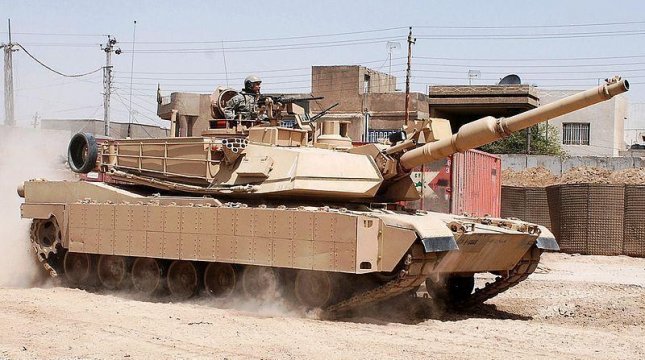 It was created in 1980 and is still in service today. Its value cashes in at a whopping 30 million dollars.
M1A2 ABRAMS Tank
M1A2 Abrams tank is considered one of the best tanks due to its battle-tested, tried and true performance.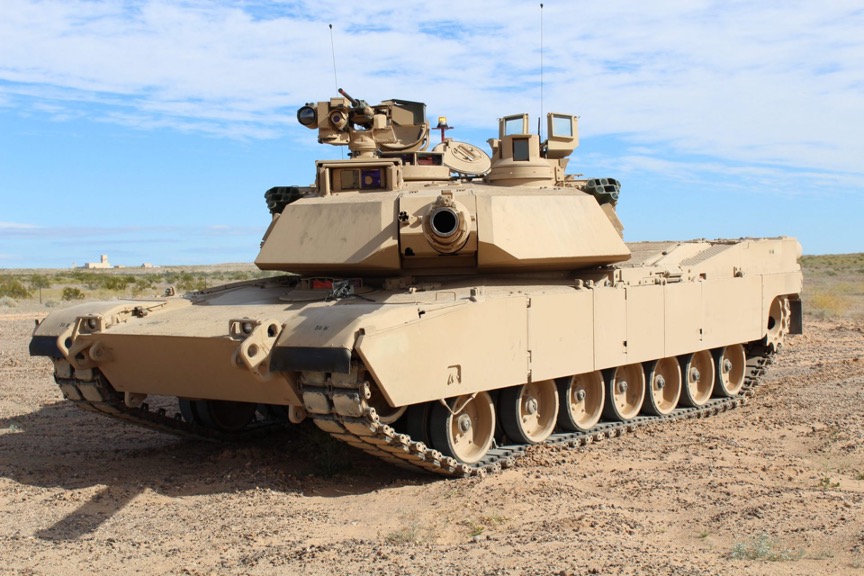 There are at least 900 M1A2 SEP tanks in service. 240 are newly built. These military equipment items rack up to 35 million dollars.
Bell AH-1Z Viper
This American twin-engine attack helicopter was developed by the United States Marine Corps as part of the H-1 upgrade program.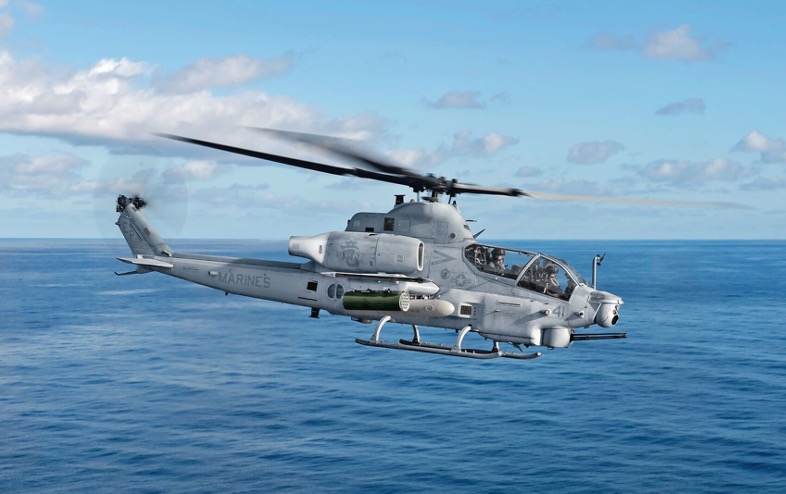 The helicopter features a four-blade, bearingless, composite main rotor system and a new target sighting system. This baby goes for 31 million dollars.
F-16C/D Block Fighting Falcon
This machine first flew in June 1984 and from there entered into USAF service in September. The aircraft has improved GPS/INS and can carry additional missiles.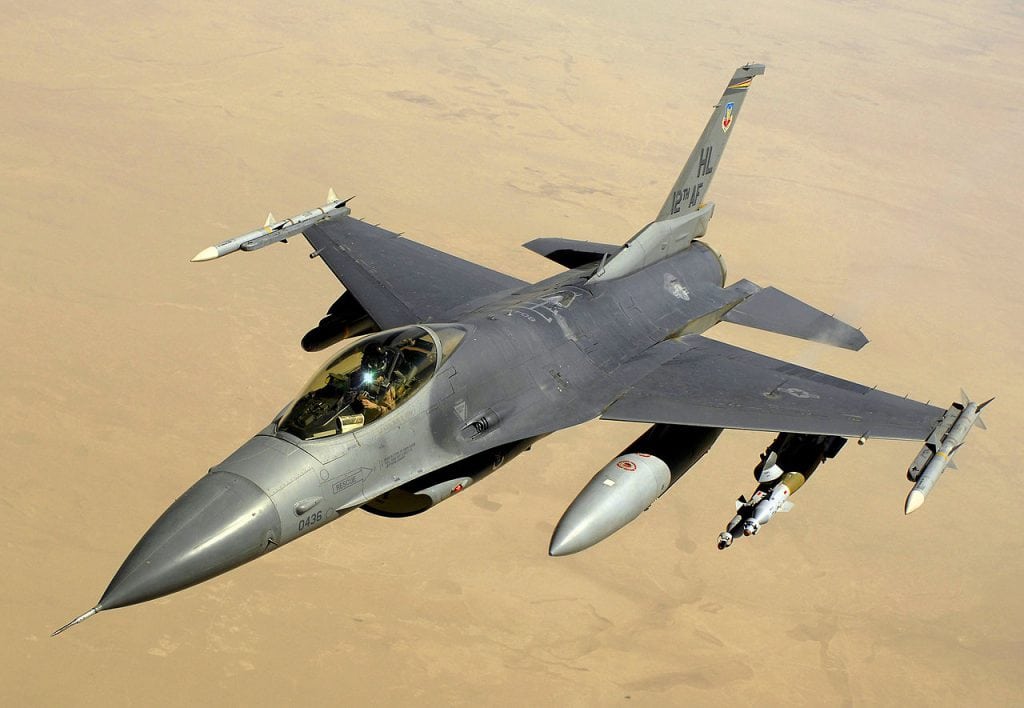 This aircraft comes in at a whopping 78 million dollars.
C-130J-30
This missile is a ship-based surface-to-air missile system used by the United States Navy. It was created in 2014 and is still in use.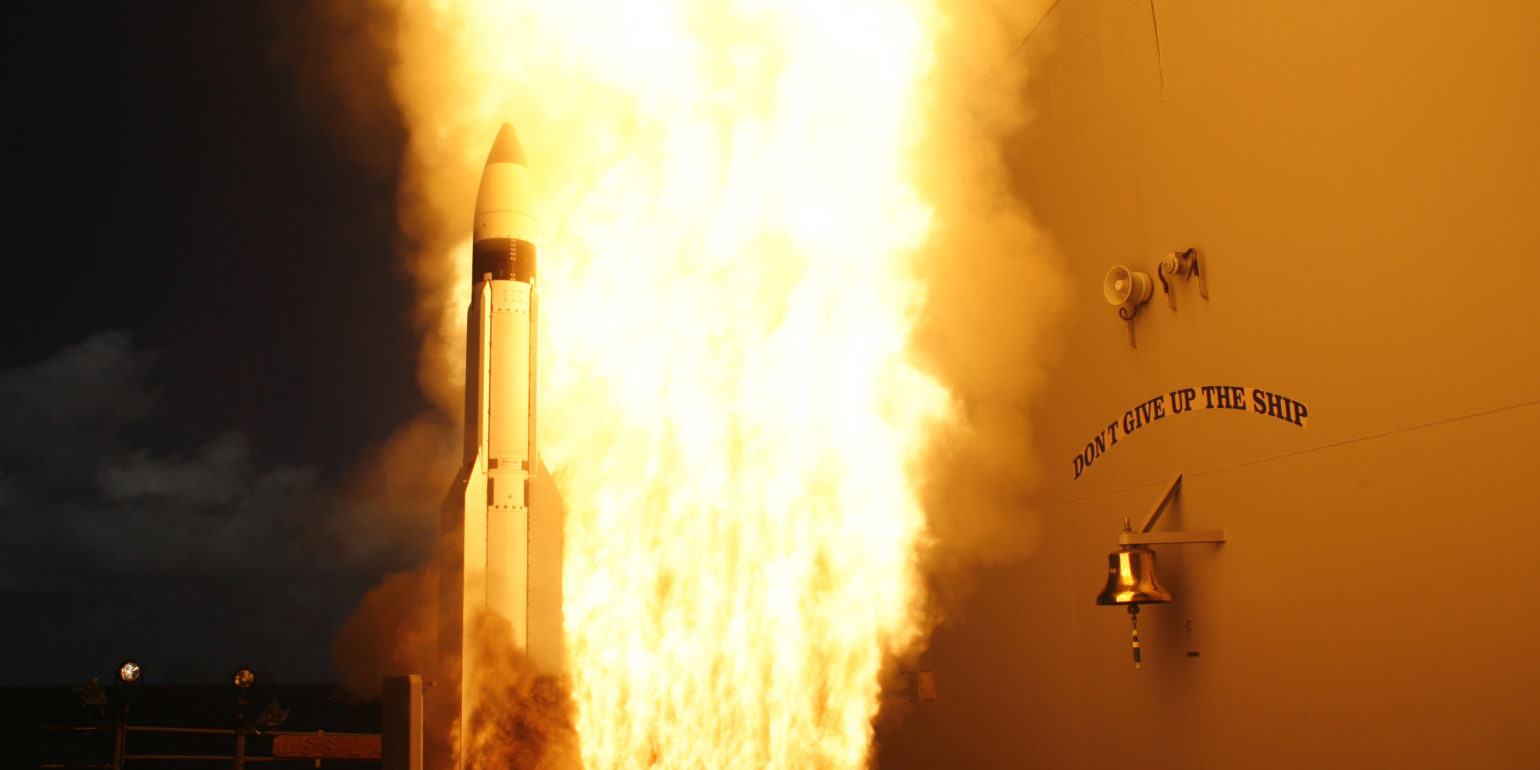 It was primarily designed as an anti-ballistic missile and has also been used an an anti-satellite capacity against the lower end of earth's orbit. It is priced at $15+ million. 
T 90A Vladimir
The T-90 is a Russian main battle tank that was developed by the beginning of the 90's. It is one of the bets protected tanks in the world.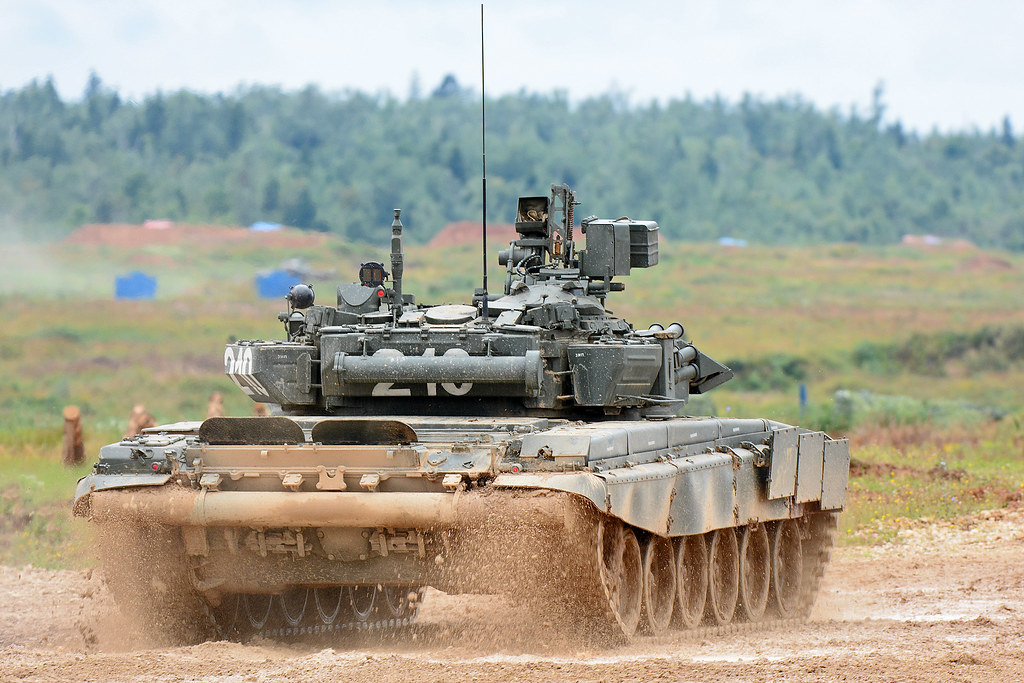 It was put into service in 1994. It is named "Vladimir" as an homage to its designer, Vladimir Potkin. It is worth 4.15 million dollars. 
Ka-52
The Kamov Ka-50 or "Alligator" is a Russian machine. It has an overall range of 689.7 and a cruising speed of 162 miles per hour.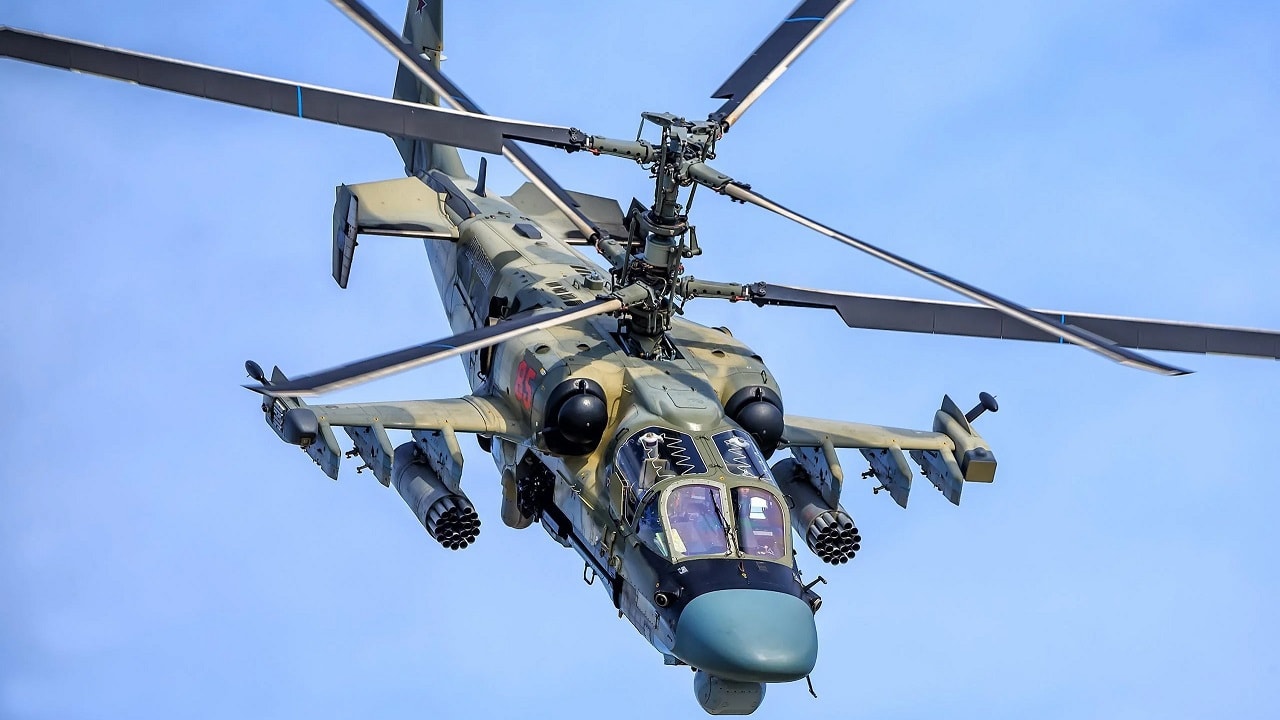 It weighs 16,980 pounds total, and a Kilmov VK-2500 engine. It took its first flight on June 25th 1997. It costs 35 million dollars.
Lynx Wildcat
This british military helicopter is a multi purpose twin-engined battlefield utility. It is also used for search and rescue and anti-surface warfare roles.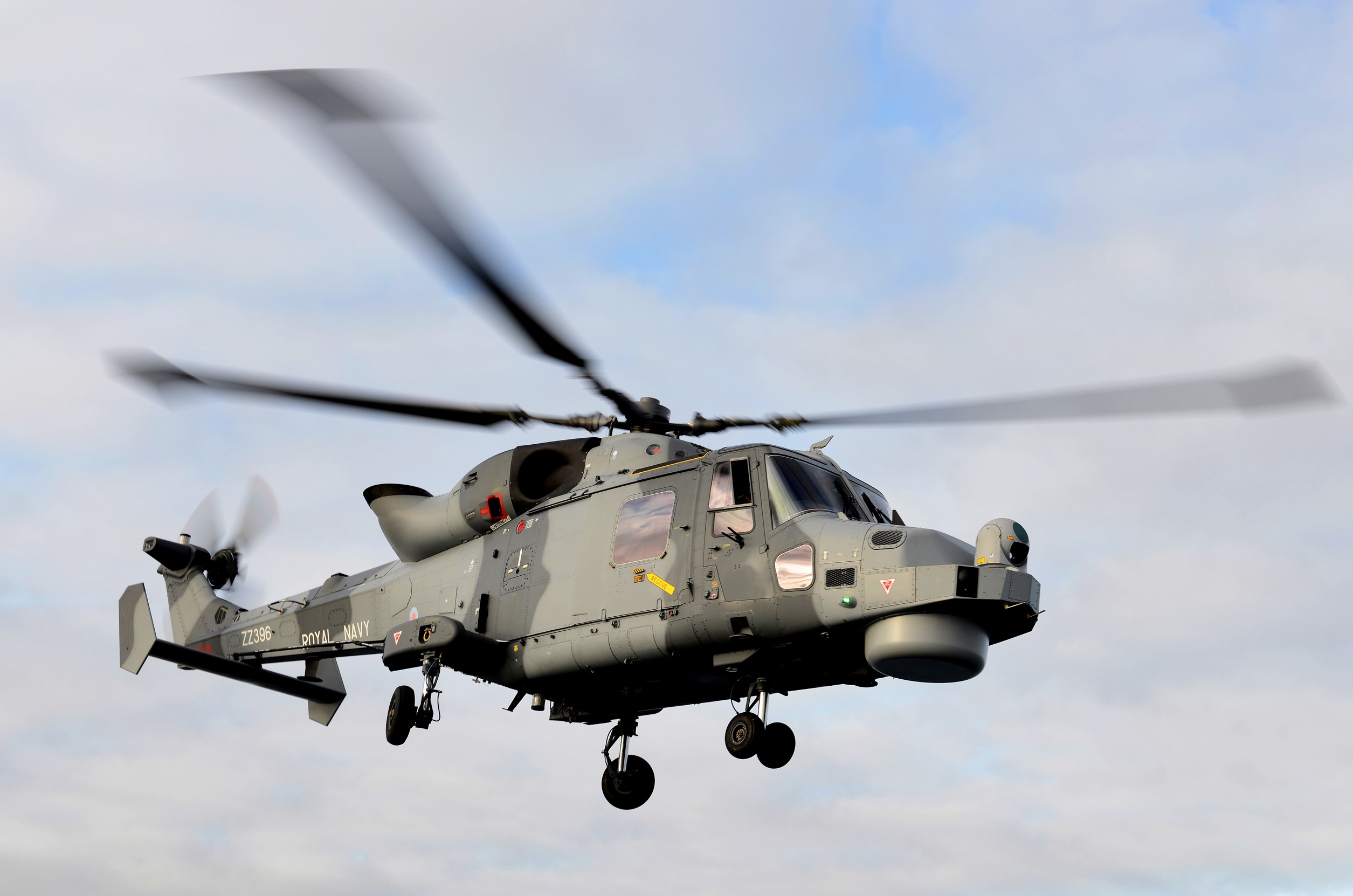 This British helicopter is worth $45 million dollars.