The Most Beautiful Female Stars in History
In the media, there are all sorts of informal polls every year to vote for "The Most Beautiful People," and some women make the lists year after year. However, others may make the list only once.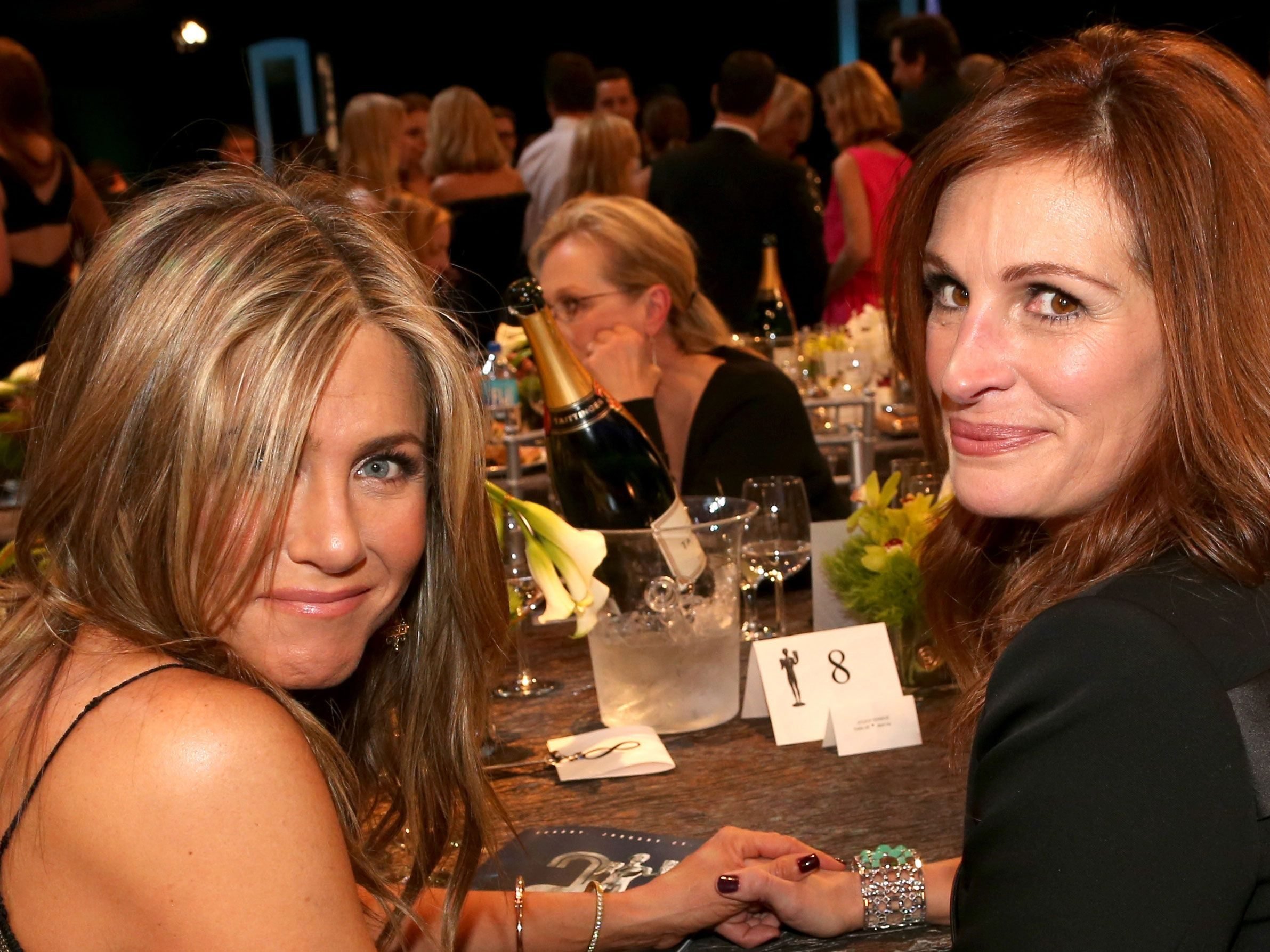 Nevertheless, there are women in history who are so incredibly beautiful that they deserve to be on a list of the "Most Beautiful Female Stars in History." Here are some of the most stunning female stars from the past and present.
Mila Kunis
Mila Kunis was born in Ukraine, and she was only seven years old when the U.S.S.R. collapsed. In 1991, the family moved to the United States where a young Mila enrolled in acting classes after school.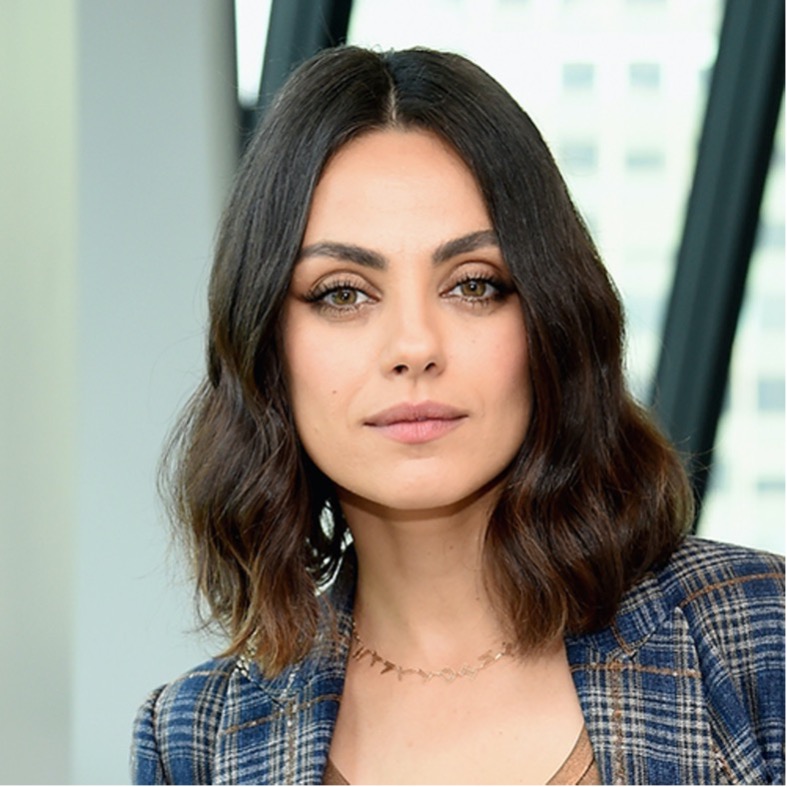 Later, the young actress was discovered by a talent agent and she got several commercials and minor roles before her big break in 1998 when she was cast as Jackie Burkhart on That '70s Show. She was only 14 years old at the time. In 2015, she married her co-star on the show, Ashton Kutcher.
Michelle Pfeiffer
Widely considered to be one of the most beautiful actresses to ever grace the big screen, Michelle Pfeiffer started acting late in the 1970s, but most of her roles were small ones that just needed a beautiful actress.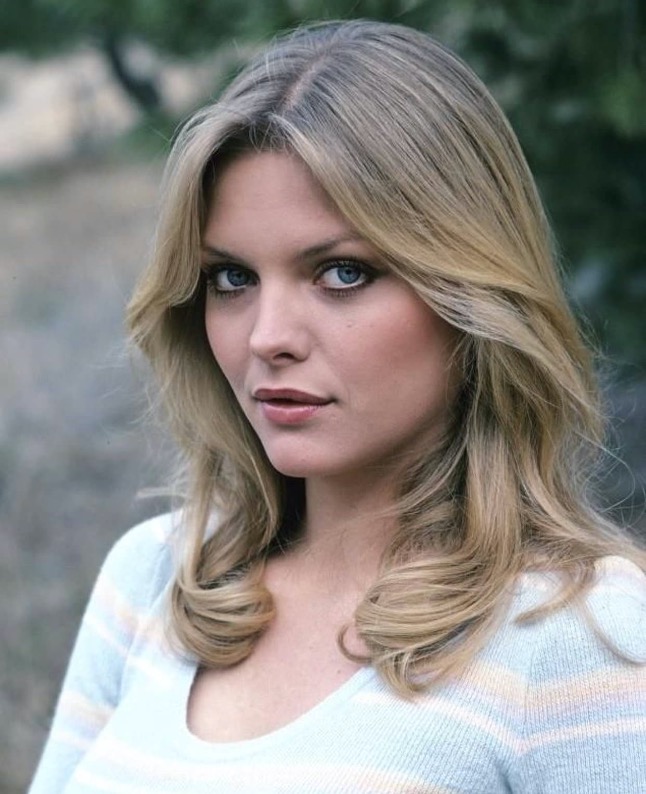 She got tired of being stuck in roles that just called for an attractive woman as she wanted to be a serious actor. Pfeiffer got her big break when she starred in the movie Scarface. Later, she starred in The Witches of Eastwick and roles that earned her three Academy Award nominations.
Audrey Hepburn
A lot of folks don't know that actress Audrey Hepburn was actually British. However, she was recognized widely as a fashion icon and was even ranked as the 3rd greatest female legend on the screen from Hollywood's Golden Age.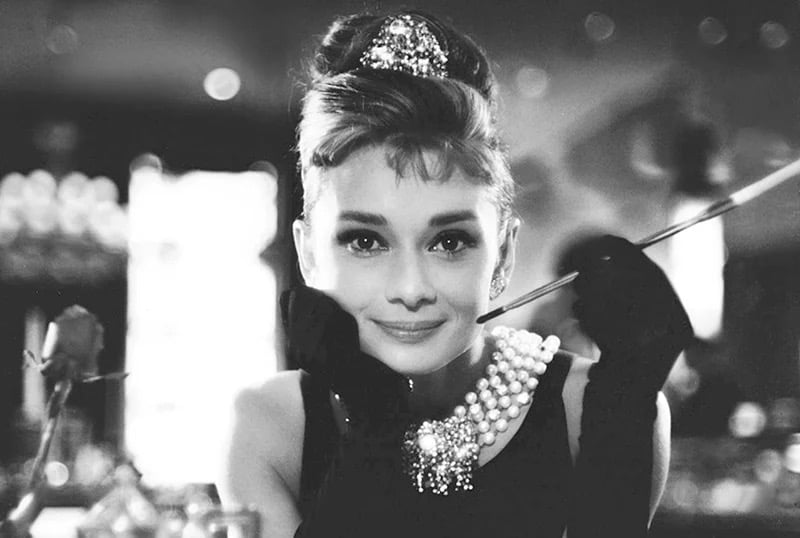 Her first huge role was opposite Gregory Peck in the rom-com Roman Holiday. She went on to star in films such as Breakfast at Tiffany's and My Fair Lady. Hepburn's talent has been honored at the Academy Awards, Tonys, Grammys, Emmys, and Golden Globes. The legendary actress and fashion icon also has a star on the Hollywood Walk of Fame.
Halle Berry
Halle Berry is a successful American actress and model. She first attracted people's attention when she finished as the runner-up in the 1986 Miss USA pageant then placed sixth in the Miss World pageant of the same year.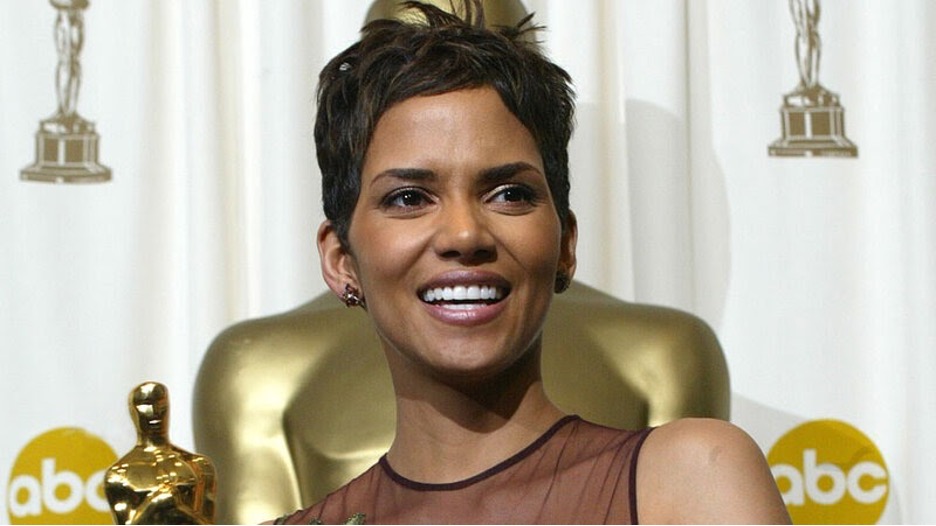 In terms of her acting career, she is most known for her roles in Boomerang, Monster's Ball, and for playing Storm in the X-Men franchise. In 2001, Berry became the first and only woman of color to win the Academy Award for Best Actress in a Leading Role from her performance in Monster's Ball.
Sophia Loren
Many of the beautiful women on this list have passed away, but Sophia Loren is blessedly still with us today. The Italian actress is the only living actress on the American Film Institute's list of great female stars of Classic Hollywood Cinema.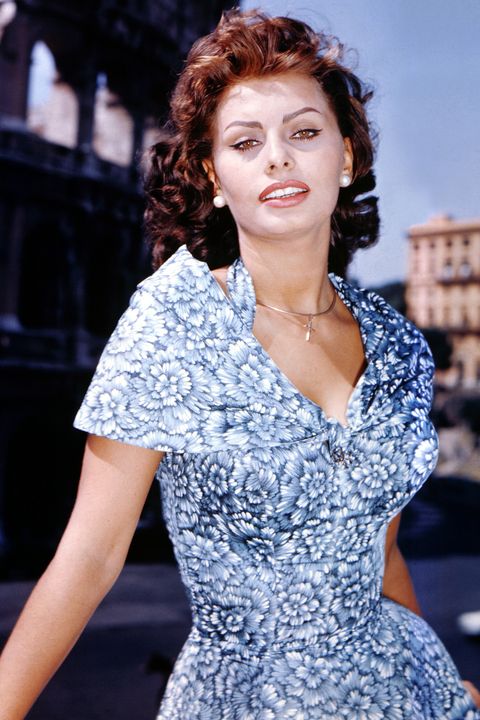 Loren won an Academy Award in 1961 for her role in Two Women, and she was the first actress to win an Academy Award for a performance in a foreign language. The world took notice, and her career continued to take off.
Julie Gibson
The star Julie Gibson was born with a name that wasn't so glamorous: Gladys Camille Soray. However, her unlikely start didn't stop her from becoming a huge star who lived to be 106 years old. Her career started in the 1940s and continued for several decades.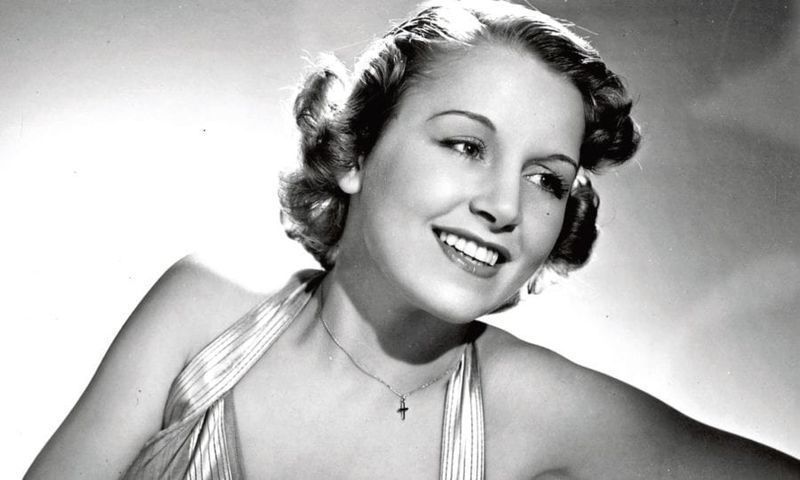 Gibson retired from the entertainment world in 1984, but before retiring she worked with lots of huge stars, including John Huston, Orson Welles, The Bowery Boys, and Ida Lupino. Gibson also worked to train actors who were trying to get rid of their accents.
Charlize Theron
Born in South Africa, Charlize Theron is the daughter of road constructionists and her ancestry includes French, German, and Dutch. Theron won a modeling contract when she was 16 years old, and she moved to Milan, Italy to pursue her career.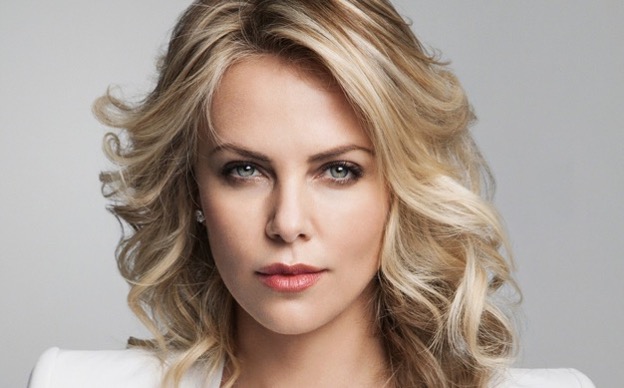 Theron starred in The Devil's Advocate in 1997 opposite Al Pacino and Keanu Reeves. Many industry experts say that this film was her breakout role that made her famous. Theron is a popular actor with directors, but she says that studios haven't been great about backing her.
Rita Hayworth
An American actress, producer, and dancer, there are few women who are more renowned for their beauty than Rita Hayworth. She was one of the top stars of the 1940s and appeared in 61 films over a 37-year career.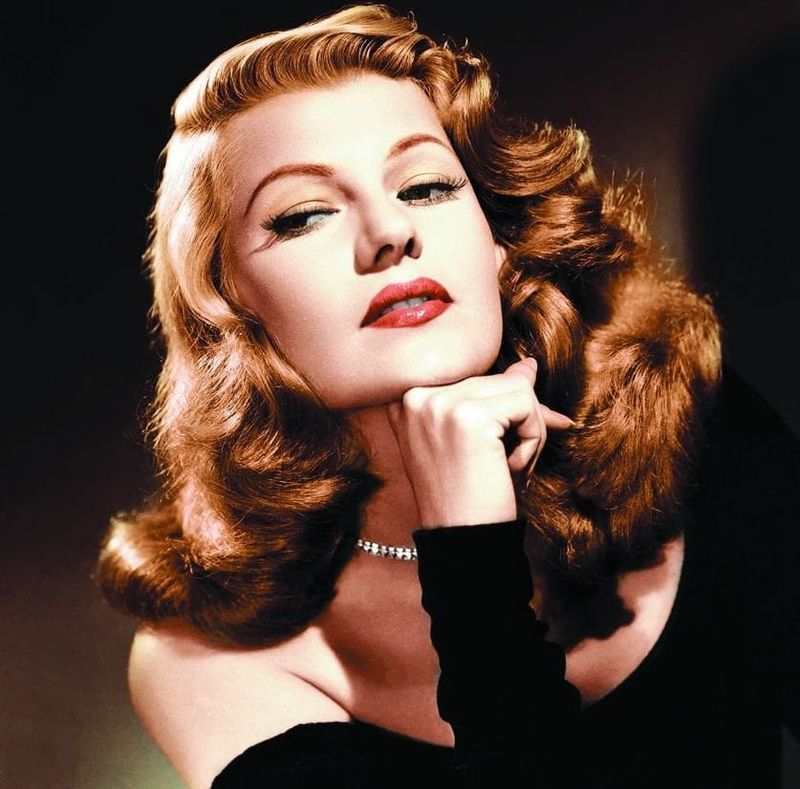 Hayworth is famous for starring opposite stars like Glenn Ford, Gene Kelly, Fred Astaire, and more. Like many stars on this list, she was voted one of the top female actors of all time by the American Film Institute.
Lupita Nyong'o
This incredibly stunning and successful actress was born in Mexico and is of Kenyan descent. While she started her career as a production assistant, she launched into stardom in 2013 for her role of Patsey in 12 Years a Slave. She then went on to star in more critically-acclaimed films such as Black Panther and Us.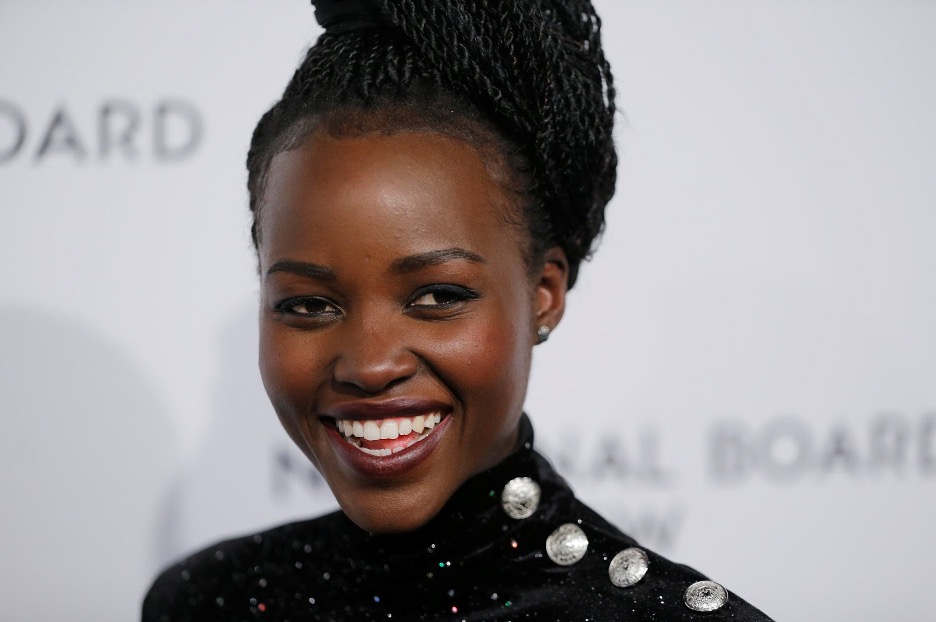 Lupita has many honors and awards to her name including an Academy Award, an Emmy Award, and a Tony nomination. In 2014, People magazine named Lupita the "Most Beautiful Woman." In 2020, Forbes named Lupita one of the "50 Most Powerful Women." Without a doubt, Lupita Nyong'o belongs on this list too.
Ursula Andress
When people think of the legendary actress Ursula Andress, they typically think of her as the first Bond Girl. The actress starred next to Sean Connery in Dr. No in 1962. Since she had a heavy Swiss-German accent, her voice was dubbed in the movie.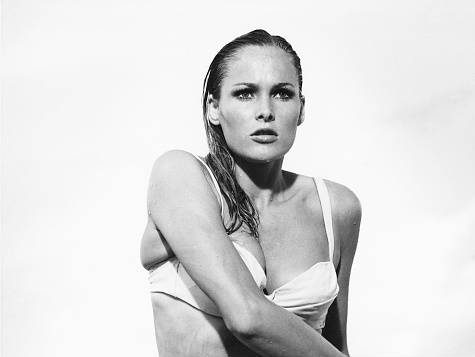 Nevertheless, the role served to quickly propel her to the top of the actresses of her era. Andress went on to star in several other movies, including Clash of the Titans and Perfect Friday. She was also married to John Derek, who later married Bo Derek.
Elizabeth Taylor
Arguably one of the most beautiful women of all time, Elizabeth Taylor's beauty and romantic escapades are the stuff of legend. The daughter of Americans living in England, Taylor held dual citizenship in the United Kingdom and the United States.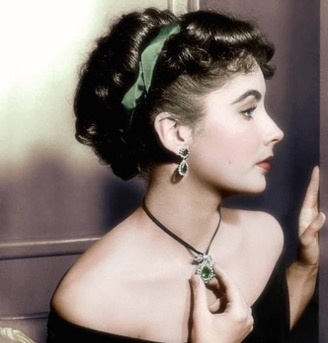 She started as a child actress in the 1940s and was a huge star in the classical cinema era in Hollywood in the following decade. Her career continued to be successful into the 1960s and remained in the public eye until she died in 2011. She was married seven times.
Ava Gardner
A southern girl at heart, the actress Ava Gardner was born and raised in the state of South Carolina. In fact, her southern accent was so pronounced that people on the West Coast in California sometimes had a difficult time understanding her when she spoke.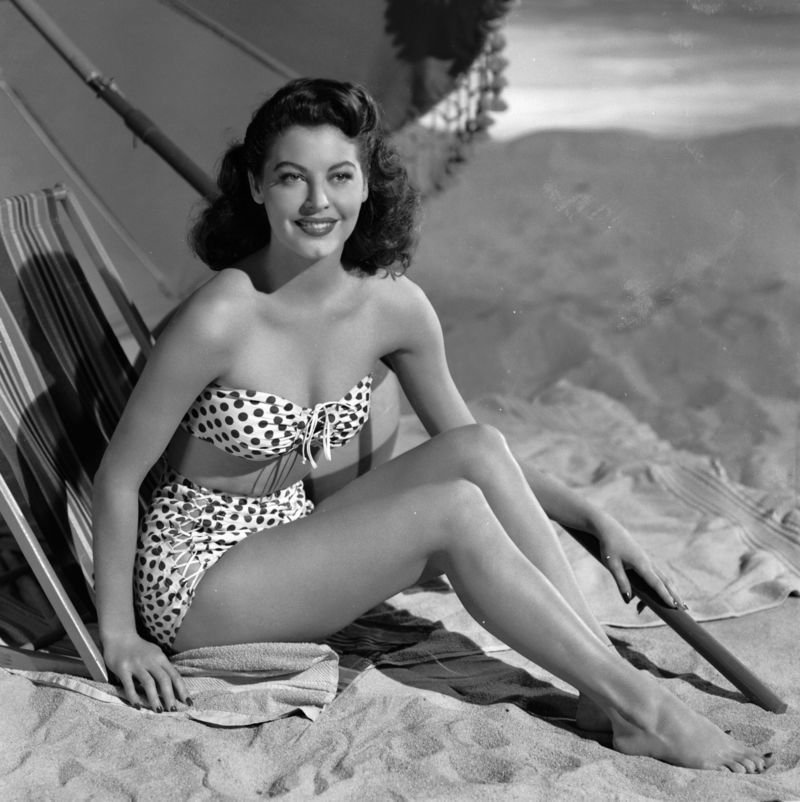 Gardner worked for five years as an actress before she got her big break in the film The Killers. Sadly, she had a lot of bad habits and lived a life of excess. This resulted in her eventually developing emphysema.
Grace Kelly
The story of Grace Kelly is incredible when you remember that the lady known as Princess Grace of Monaco used to be a movie star who appeared in classics such as Rear Window. Kelly starred in several other big films in the 1950s before marrying Prince Rainier III of Monaco in 1956.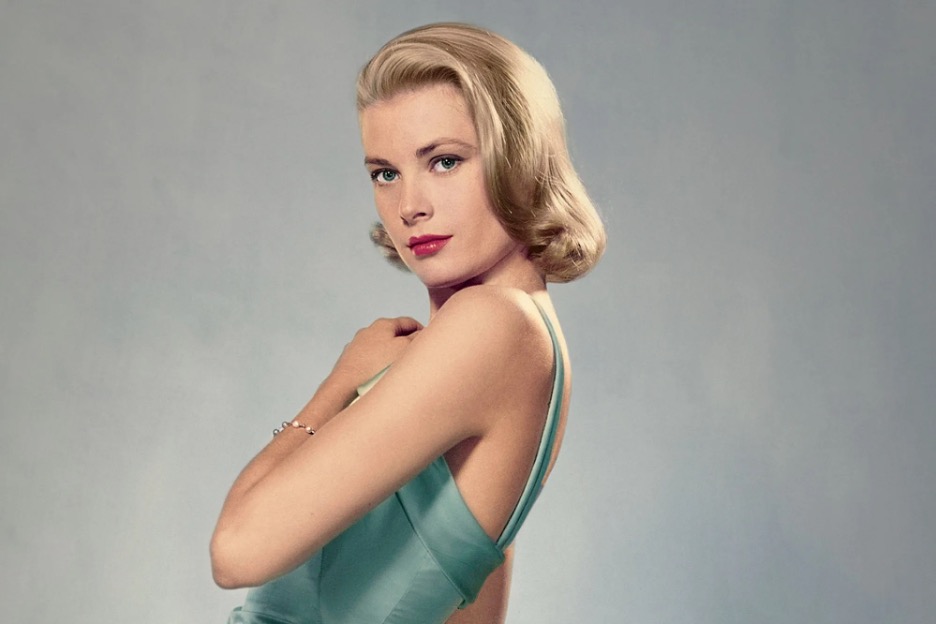 Kelly was born in Philadelphia to an affluent family who had a lot of influence. Her father was an Olympic gold medal winner and owned a contracting company. Kelly's uncle, Walter C. Kelly, was a star in vaudeville and worked for Paramount Pictures and MGM.
Cicely Tyson
Cicely Tyson was a stunning American actress and model. Tyson's career began in the late 40s after being discovered by a photographer who worked for the popular magazine, Ebony. In 1972, she became more widely recognized from her role in the film Sounder for which she received nominations from the Academy Awards and Golden Globes.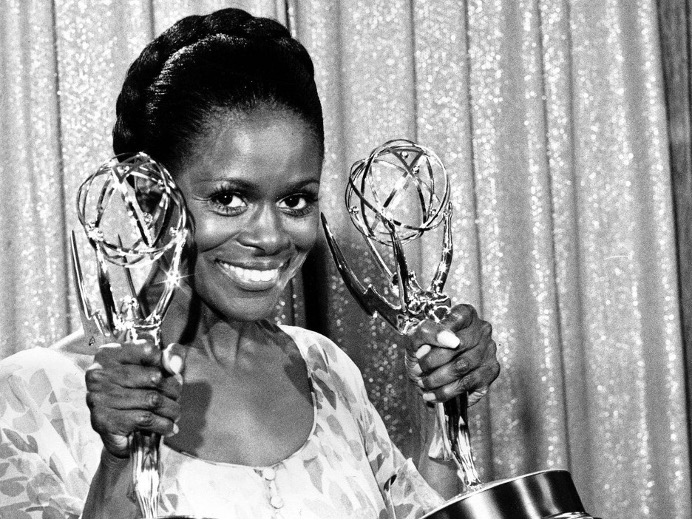 Tyson also found success in television as Binta in the miniseries Roots and as Coretta Scott King in the miniseries King. In 2013, she became the oldest winner of the Best Actress Tony Award after winning the title from her work in The Trip to Bountiful at 88 years old. Unfortunately, the beloved actress passed away in January of 2021, but her profound impact on the entertainment industry will not be forgotten.
Jaclyn Smith
Perhaps best known as the woman who played Kelly Garret in the original hit TV series Charlie's Angels, Jaclyn Smith is one of the most beautiful women to ever grace the TV screen.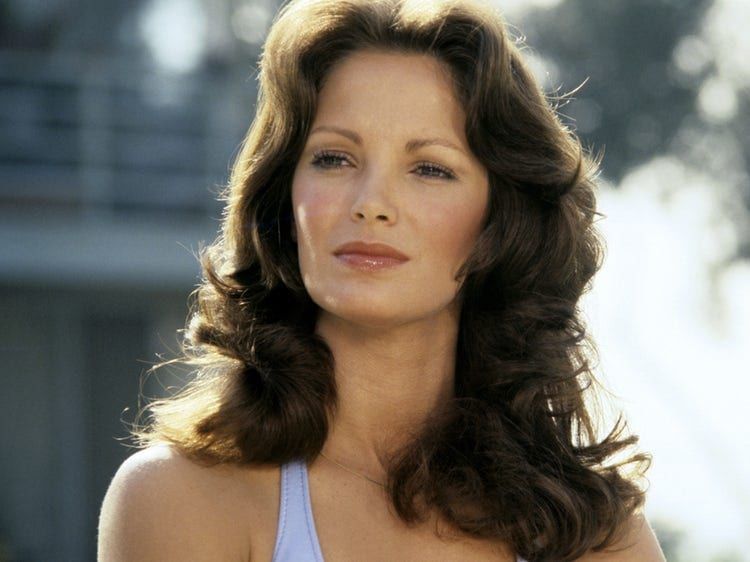 Smith later revised her role to act in the movie Charlie's Angels: Full Throttle. Since that time, she has put her acting career on hold while she focused on her business. In 1985, this gorgeous lady decided to start her own clothing line for Kmart, making her one of the first celebrities to use her brand in this way.
Isabella Rossellini
The daughter of show business royalty, Isabella Rossellini has been called one of the most beautiful women in the world. Her parents are Roberto Rossellini and Ingrid Bergman, but Isabella had a successful career in her own right.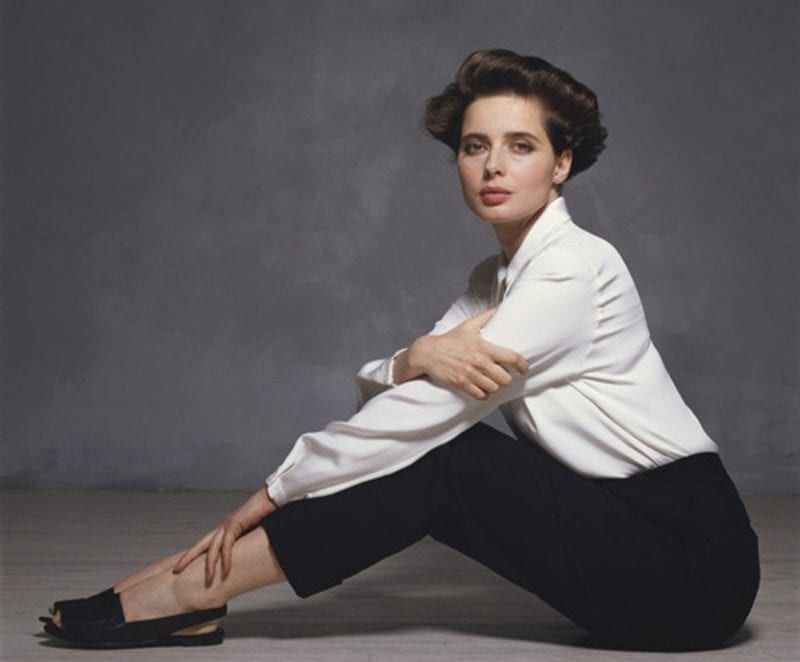 When she was 28 years old, Rossellini's modeling career began and she came out with a bang on the covers of American and British Vogue. Her modeling led her into the world of being a spokesmodel for cosmetics brands, including Lancome. She has also done some acting.
Ingrid Bergman
The mother of Isabella Rossellini, another beautiful woman on this list, Ingrid Bergman was born in Sweden and named after the Princess of Sweden with the same name. She was raised in her native land but spent several summers in Germany.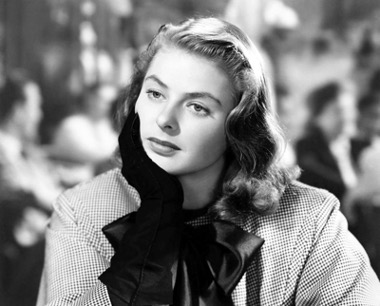 Bergman was groomed for stardom by her father, who dreamed of his daughter becoming an opera singer. From the age of three years old, her father had her taking voice lessons, and he was a photographer, so he photographed her often. She went on to star in one of the greatest movies of all time, Casablanca, alongside Humphrey Bogart.
Barbara Eden
Most of us know Barbara Eden from her role in the 1960s popular sitcom I Dream of Jeannie. While some actors would never want to be typecast, Eden embraced her role of "Jeannie" and is delighted to have been a part of the iconic show.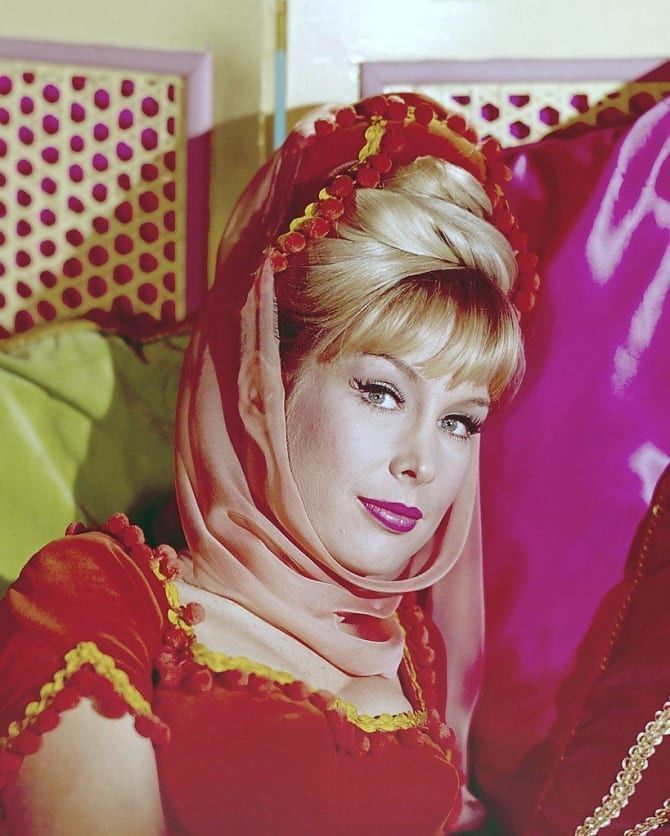 Interestingly, Eden nearly didn't get the role. The producers wanted a brunette because they didn't want to compete with another popular show about a supernatural blonde: Bewitched. However, they didn't find anyone who performed as perfectly as Eden, so the role became hers.
Anita Ekberg
Sweden has produced more than one of the women on this list, including Anita Ekberg. Ekberg is perhaps most well-known for her role in Federico Fellini's popular classic, La Dolce Vita, which was filmed in 1960.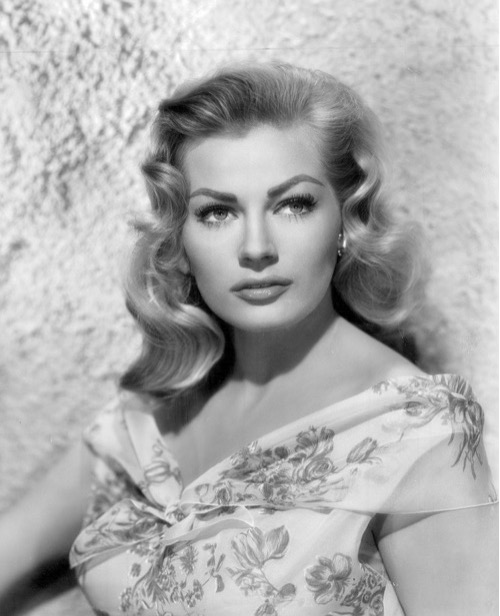 Ekberg became a model as a teenager and won the Miss Sweden contest in 1950. Even though she didn't speak a lot of English, she went to the United States to participate in the Miss Universe pageant. She didn't win, but she got a contract with the movie studio, Universal Studios.
Kim Novak
When megastar Rita Hayworth's career started to decline, Columbia Pictures hired Kim Novak to replace her. The studio's hope was that Novak could help them compete with Marilyn Monroe, who worked for 21st Century Fox.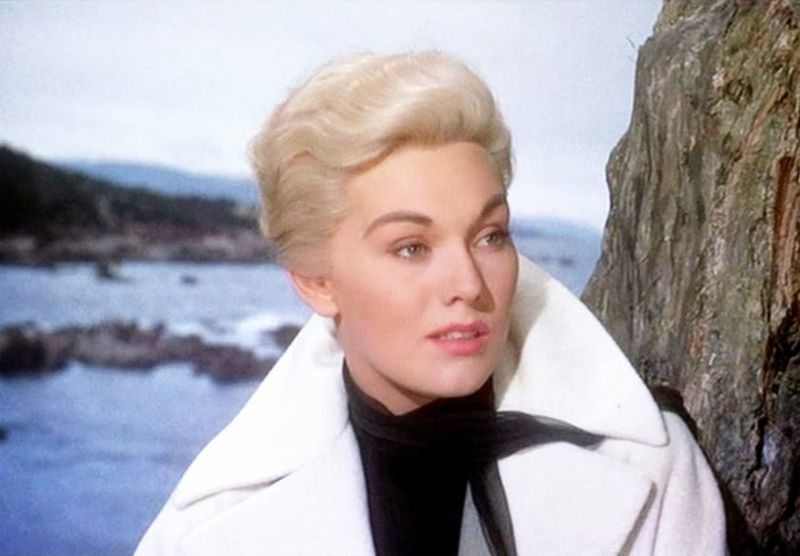 Novak got her big break when she starred in an Alfred Hitchcock film called Vertigo. The lady continued to act from the 1960s through the 1990s when she retired from the industry. Later, she survived breast cancer and is still alive today. She has won two Golden Globe Awards and is currently a painter.
Salma Hayek
Salma Hayek is a Mexican-American actress and producer. Before shifting to Hollywood, Hayek started her career in Mexico with her starring role in Teresa, a telenovela. The beautiful actress gained increased stardom in 2002 when she starred as Frida Kahlo in the film Frida. She was honored with an Academy Award nomination for this role, and she served as a producer on the film as well.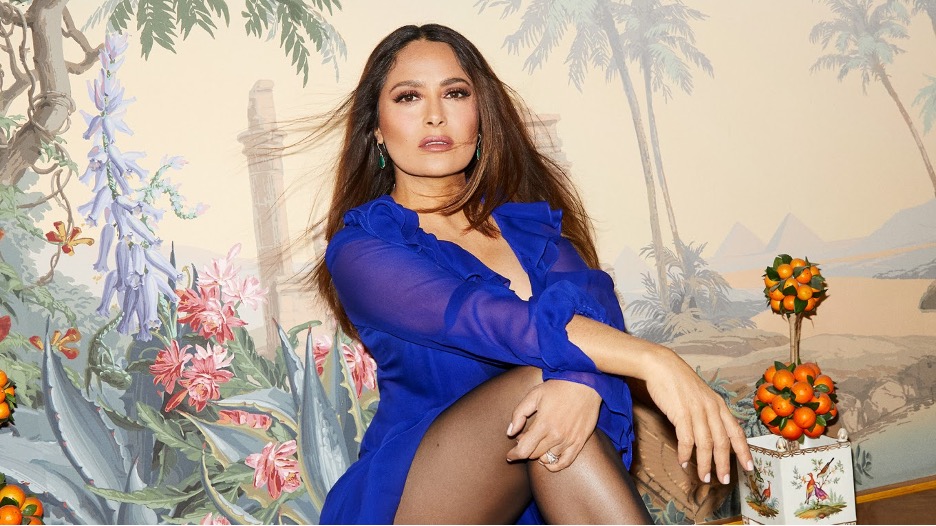 In 2001, Salma was recognized by Glamour magazine as "Woman of the Year." Four years later, Time magazine honored her as one of the "25 Most Influential Hispanics in 2005." Salma Hayek also has a Daytime Emmy for directing The Maldonado Miracle.
Brigitte Bardot
Often referred to as simply B.B., Brigitte Bardot is one of the most beautiful women who has ever lived. She became famous for portraying sensual women with lifestyles that bordered on hedonistic, which isn't really who she is personally.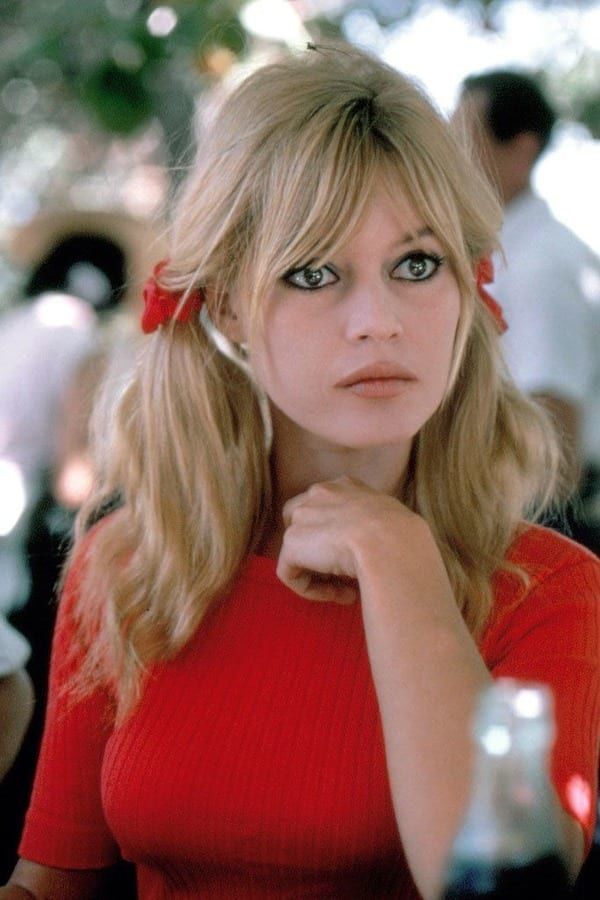 Bardot famously left the limelight to focus on causes that are important to her, namely animal rights. However, during her career, she acted in a whopping 47 movies, recorded over 60 songs, and even performed in musical theater. She is still a wildly popular pop culture icon today.
Barbara Parkins
Barbara Parkins is an actress from Canada. She is also known for being a dancer and singer. Parkins studied ballet, tap, acting, and fencing at Hollywood High School and worked as an usher in a movie theater to pay for acting lessons.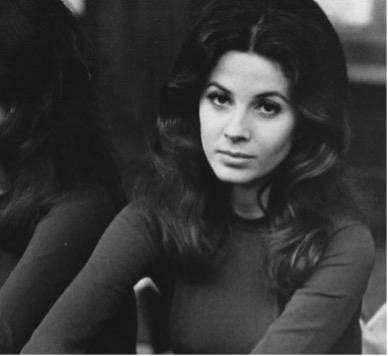 Parkins is best known for her role in Jacqueline Susanne's Valley of the Dolls, where she played the role of Anne Welles. In the movie, her character was been described as having a "million-dollar face." Parkins also starred in movies with Ryan O'Neal and Sharon Tate.
Sharon Tate
Sharon Tate was an American model and actress who played small roles on TV before appearing in fashion magazines and movies. She was a promising Hollywood newcomer and was set for huge stardom in drama and comedy. Critics called her a talented actress.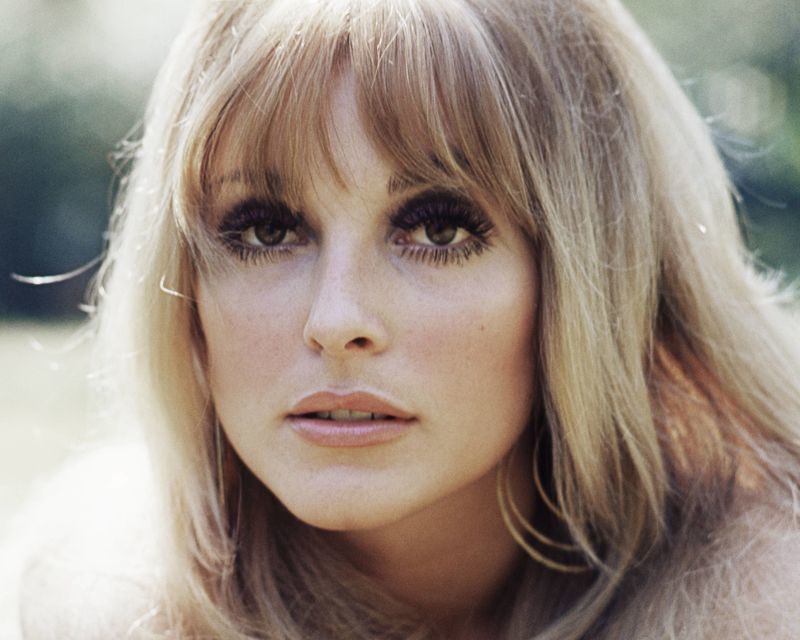 Unfortunately, Tate was murdered by Charles Manson and his "Manson Family" cult members in a home she shared with her husband, Roman Polanski. Tragically, at the time of her murder, Tate was nearly nine months pregnant.
Milla Jovovich
Jovovich is an American actress, musician, and model who was born in the U.S.S.R. in an area that is now known as Ukraine. She has starred primarily in action films and science-fiction flicks and in 2004, she was the highest-paid model in the entire world, according to Forbes.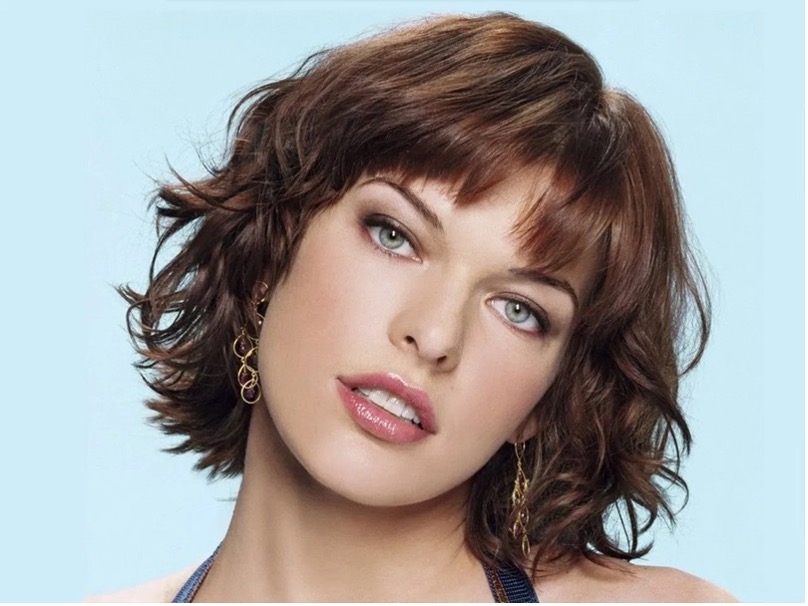 Milla moved to London with her parents when she was only five years old, and the family later relocated to Sacramento, California before settling in Los Angeles a few months later. She started modeling when she was 12 years old.
Nancy Kwan
Nancy Kwan is a Chinese-American actress most widely recognized for her role in The World of Suzie Wong. This 1960 film awarded Kwan Golden Globe recognition as she won the title "Most Promising Newcomer- Female" and was nominated for Best Actress.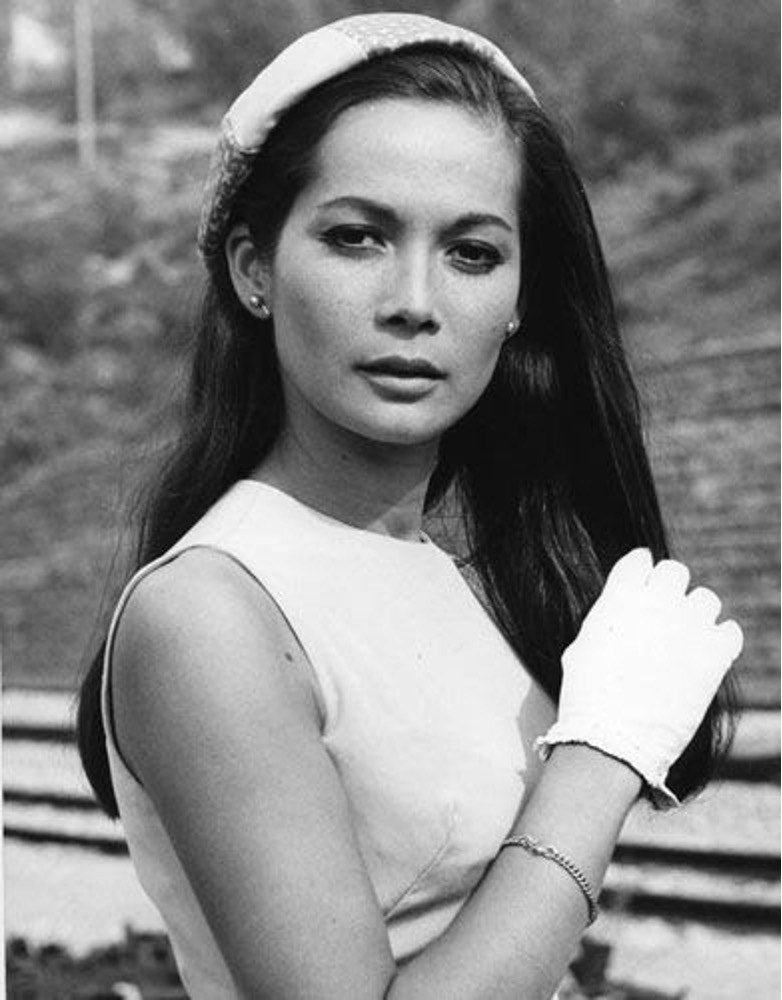 Nancy Kwan's career was truly significant as she was one of the first Asian actresses to find success in Hollywood. She was often nicknamed the "Chinese Bardot" for her beauty and memorable dancing skills. Ultimately, Kwan helped put Asian actors on the silver screen as her career helped open the door for many Asian actors to follow.
Aishwarya Rai Bachchan
The winner of the Miss World pageant in 1994, Aishwarya Rai Bachchan is an Indian actress who is mostly known for her acting work in Hindi films. However, she has firmly established herself as one of India's most influential celebrities.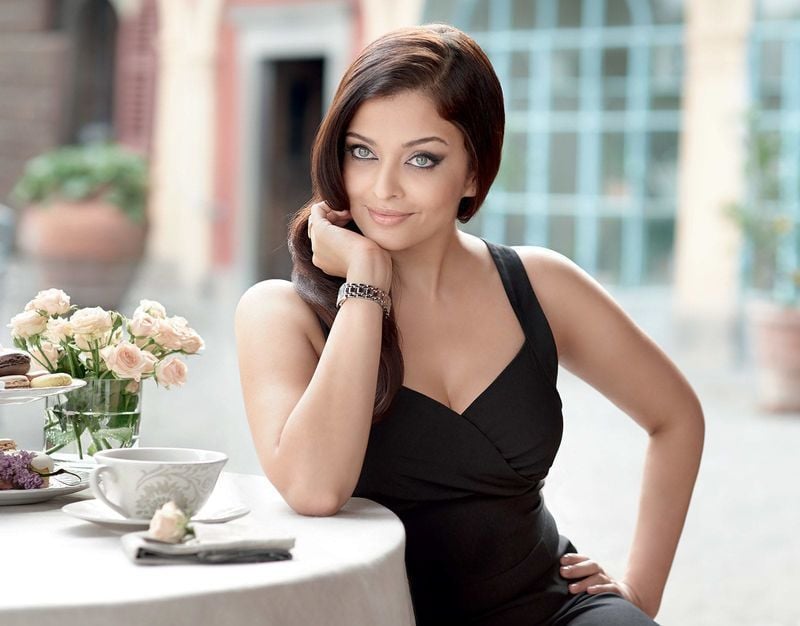 Bachchan is more than just a pretty face. She has earned several accolades, including two prestigious Filmfare Awards. Many fans call her the most beautiful woman alive in the world today. She was also the first actress from India to be a Cannes Film Festival jury member.
Jane Birkin
A former model, actress, songwriter, and singer, Jane Birkin may be recognizable as the lady behind the famous Birkin bag. The story goes that the CEO of Hermes, Jean-Louis Dumas, was seated next to Jane on a flight when they discussed the difficulty of finding the perfect bag. Dumas created a leather bag for Birkin.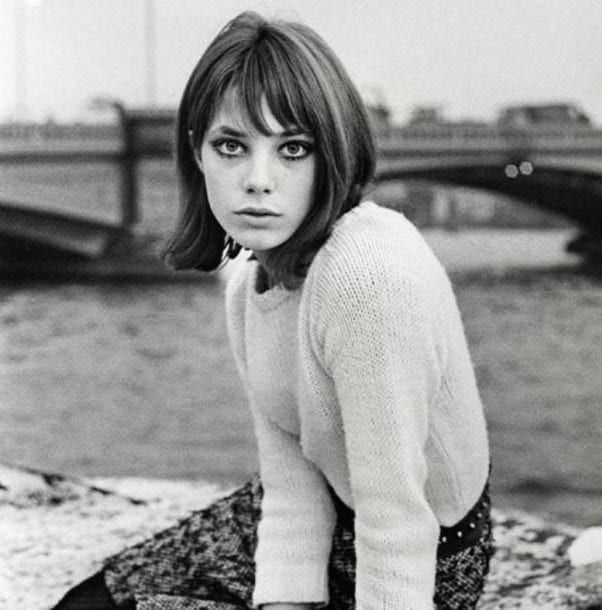 However, the actress is also well-known for her acting success in Agatha Christie films like Evil Under the Sun and Death on the Nile. She has lived in France for decades and has kept busy with her philanthropy work with Amnesty International.
Jennifer Aniston
If you're looking for someone who knows how to age beautifully, look no further than Jennifer Aniston. She looks the same today as she did when she was starring as Rachel Green in Friends, if not better. The lady is completely graceful and ageless.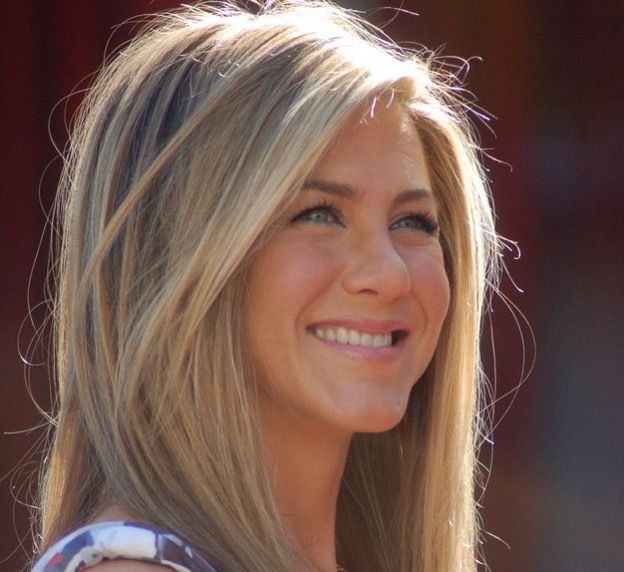 In more recent years, the talented actress has starred in a variety of comedies including Bruce Almighty, Horrible Bosses, and We're the Millers. She is currently starring in The Morning Show on Apple TV+ which has given her many award nominations leading her to win a SAG award for her performance.
Vanessa Williams
In 1983, Vanessa Williams made history when she became the first African-American woman to be crowned Miss America. Following her pageant win, Williams would go on to achieve a career in acting, singing, and fashion.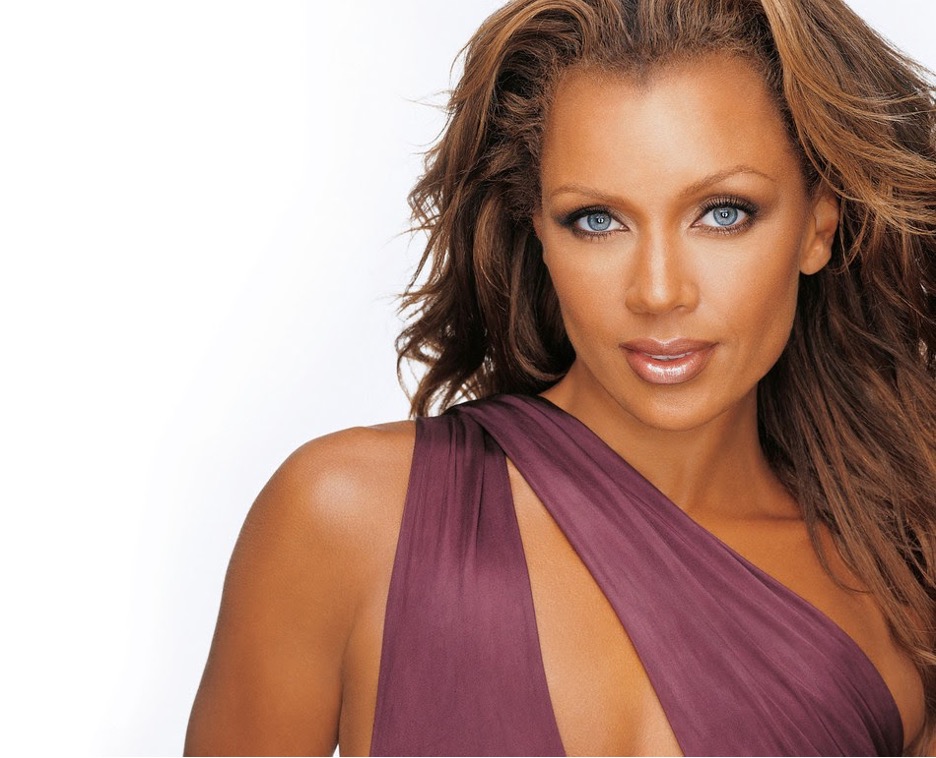 Williams is known for her television roles in Ugly Betty and Desperate Housewives. She has recorded 8 studio albums and in 2016 she also launched her own clothing line called V. by Vanessa Williams.
Vivien Leigh
When people think of the beautiful actress Vivien Leigh, they usually think of her role in Gone with the Wind. However, Leigh was also amazing in A Streetcar Named Desire and was a well-known stage actress as well.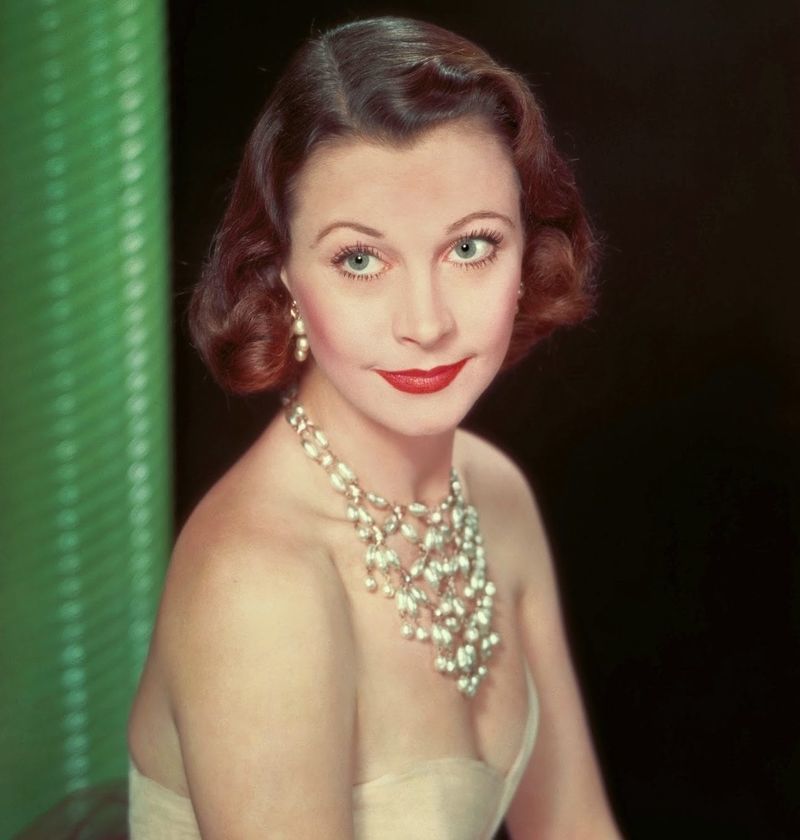 In 1963, Vivien starred in the Broadway version of Tovarich, which earned herself a Tony Award. One thing that really bothered Vivien Leigh was that she felt her beauty distracted from her talent as a performer, and her directors agreed with her on that.
Raquel Welch
Before she finally got her big break, screen siren Raquel Welch worked in numerous movies. Although Welch is mostly known for being a beautiful woman, she is actually quite an accomplished actress who has won a Golden Globe Award for her role in The Three Musketeers.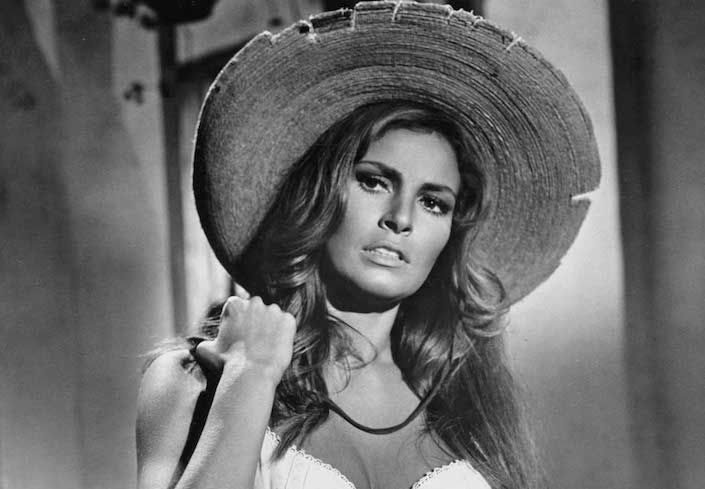 In addition to her film career, Welch also released a series of fitness videos and a book in 1984. Her fitness routine includes hatha yoga, and the book details her views on nutrition and healthy living, along with personal style and beauty tips. She's a winner any way you look at it.
Cobie Smulders
Jacoba Francisca Maria Smulders is a Canadian actress who is known for her starring role in the hit CBS TV show How I Met Your Mother. She has also starred in films in the Marvel Cinematic Universe.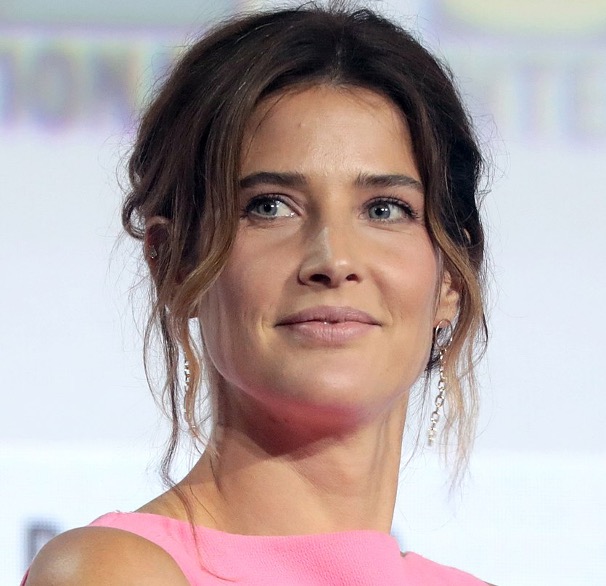 Fans know Smulders as Maria Hill, a S.H.I.E.L.D. agent in several Marvel films, including The Avengers, Captain America: The Winter Soldier, Spider-Man: Far From Home, and several others. Smulders has also starred in non- superhero films, including Safe Haven and They Came Together.
Alicia Keys
The beautiful Alicia Keys is known around the globe for being a talented singer, song-writer, and pianist. She is classically-trained on the piano and began composing her own songs at the young age of 12.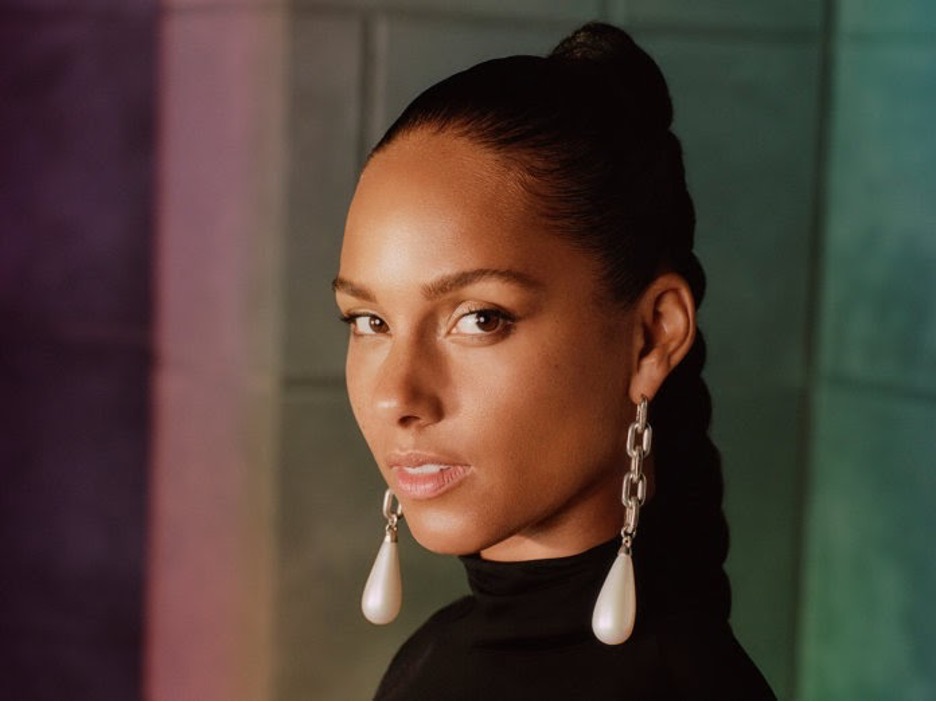 Keys has 17 NAACP Image Awards, 15 Grammy Awards, and a Songwriters Hall of Fame award, among many other accolades. Billboard named her the top R&B artist of the decade for the 2000s. Her most notable songs include "If I Ain't Got You," "Girl on Fire," "No One," and "Fallin'."
Ann-Margret Olsson
When you can become a person who is known by only their first name, it's a good indicator of success. Ann-Margret was born in Sweden in a small town that she described as one full of farmers and lumberjacks.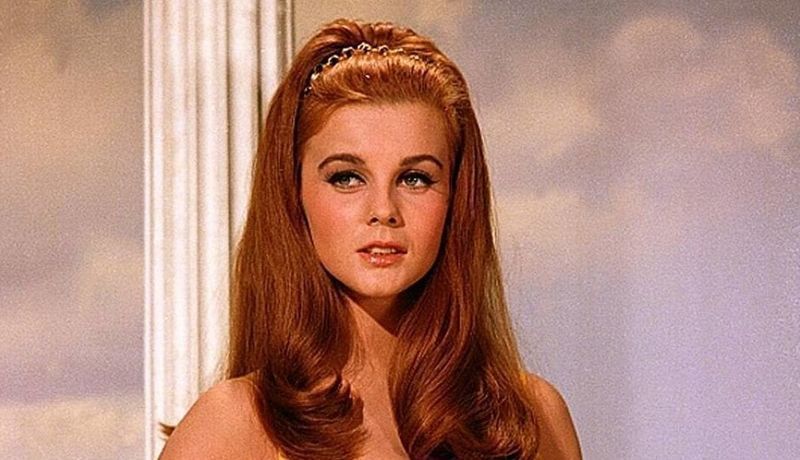 The family moved to the U.S. in November 1946 and young Ann's father took his little girl to Radio City Music Hall the first day she arrived in America. Ann-Margaret took dance lessons at an early age and was a natural. She has won five Golden Globe Awards.
Lauren Bacall
Betty Joan Perske doesn't sound like a femme fatale, so Hollywood changed the woman's name to Lauren Bacall, and she became one of the most beautiful women to ever live. Bacall was named by the American Film Institute as the 20th-greatest female star of cinema in the classic Hollywood era.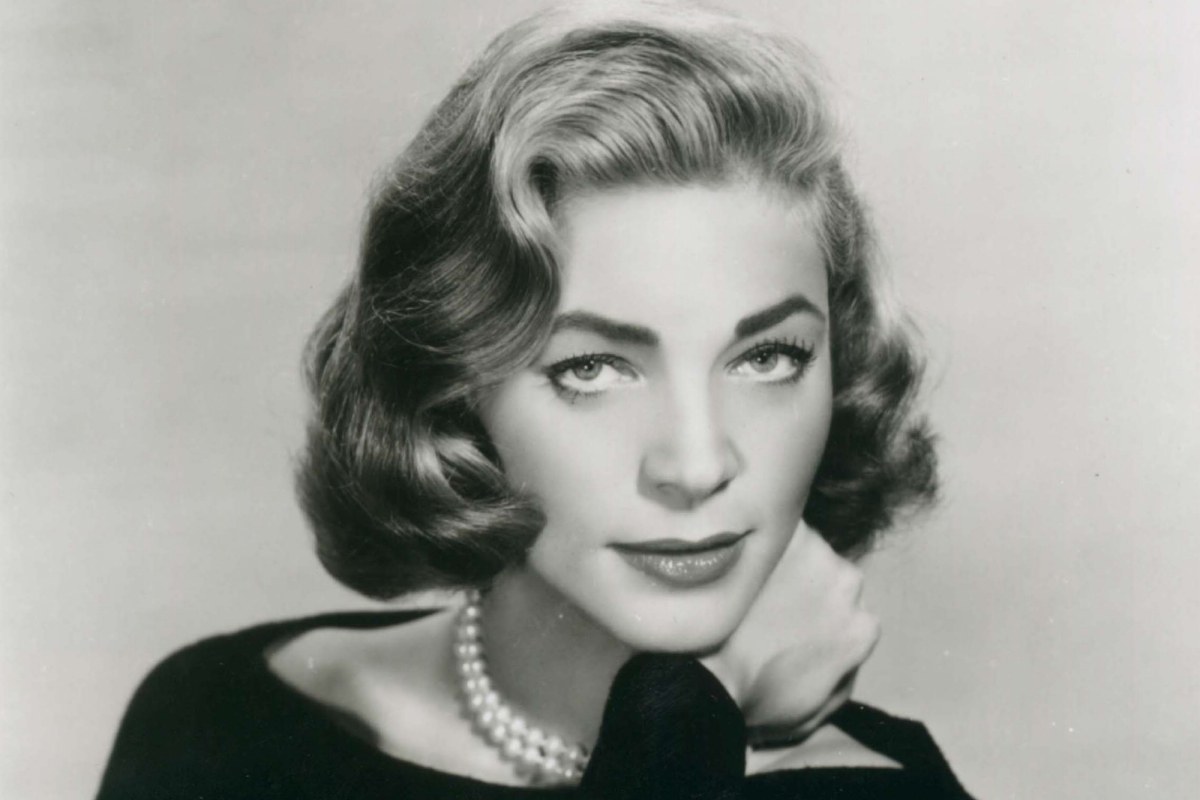 Bacall famously married her co-star, Humphrey Bogart, and starred in films like Key Largo, The Big Sleep, and How to Marry a Millionaire. She died just before turning 90 years old.
Natalie Wood
Natalie Wood was an American actress who began her acting career at the young age of 4, co-starring in Miracles on 34th Street by the age of 8 years old. She later took on roles in Rebel Without a Cause, The Searchers, and West Side Story.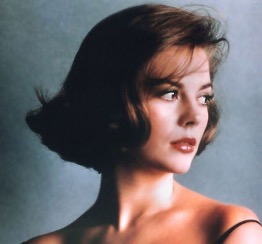 Fans associate the actress Natalie Wood with her untimely and mysterious death aboard a yacht in the Pacific Ocean. Witness statements conflicted, and the L.A. County Sheriff's Department listed Wood's cause of death as drowning, but they added "undetermined factors" to the cause.
Viola Davis
Viola Davis is an accomplished actress and was the first African-American and the youngest actor to pull off the "Triple Crown of Acting." This incredible feat involves winning an Academy Award, an Emmy Award, and a Tony Award. Only 24 actors have accomplished such an achievement.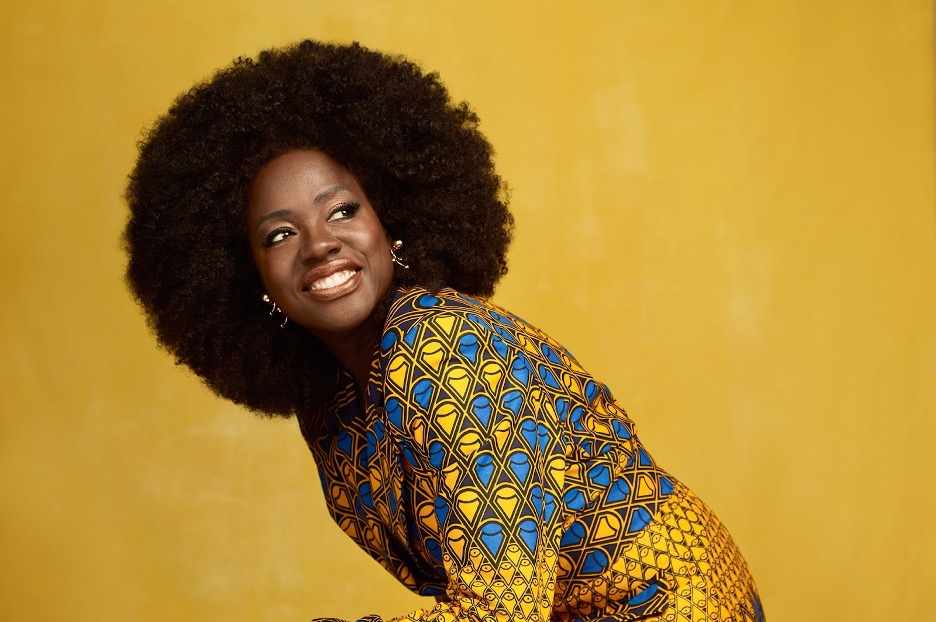 Her incredible career includes roles in the films Doubt, The Help, and Fences. Davis won her Tony Award in the Broadway revival of Fences before she reprised her role on the silver screen. As for her Emmy, she won it from her role in How To Get Away with Murder. In 2020, Viola Davis made history with the Academy Awards by becoming the most nominated Black actress.
Catherine Deneuve
A French actress who has also been a model, singer, and producer, Catherine Deneuve is widely considered to be one of the most beautiful women to ever star in films. She is an expert at playing aloof and mysterious roles for directors like Roman Polanski and Francois Truffaut.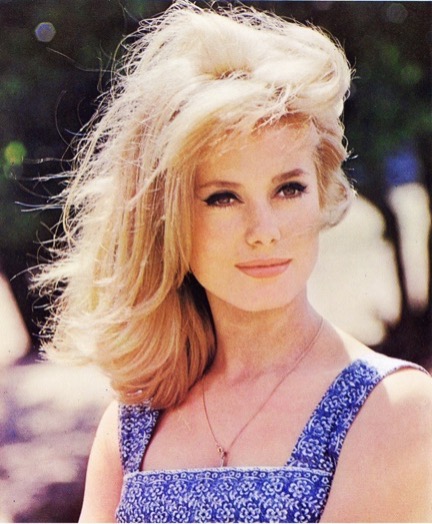 In regards to her films, she is perhaps most known for My Favourite Season, The Brand New Testament, and Dancer in the Dark. Both of her parents were actors and she used her mother's maiden name as her stage name.
Sophie Marceau
A French actress, screenwriter, author, and director, Sophie Marceau became popular with a couple of movies, and she became a European star with several successful films. When she acted in movies like Braveheart, the James Bond movie The World Is Not Enough, and Firelight, she became popular all over the world.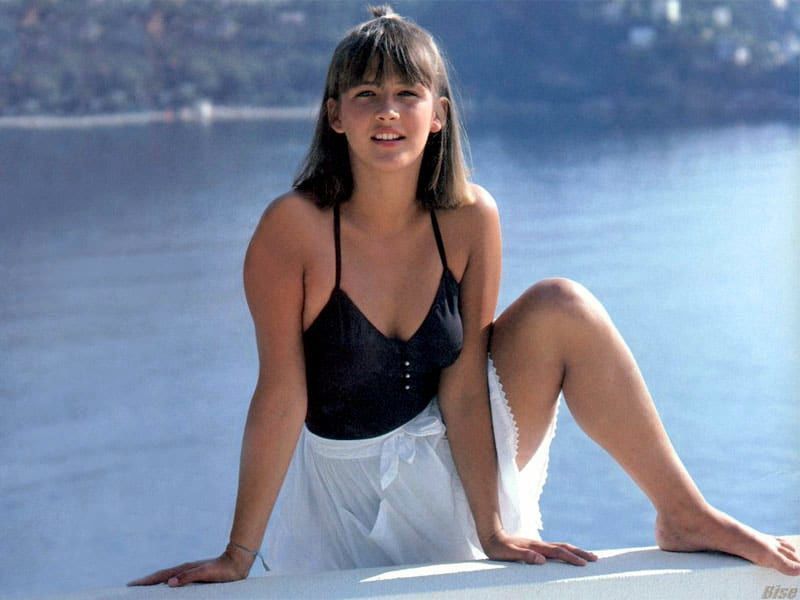 She started her career as a model with her mother's help but wasn't sure she would ever become a successful model. She says that she never considers herself beautiful, per se, but she believes herself to be photogenic.
Kim Basinger
After a successful New York modeling career, Kim Basinger moved to Los Angeles in 1976 to start acting on TV. At first, the actress was doing made-for-TV movies like From Here to Eternity, but she later started starring in feature films.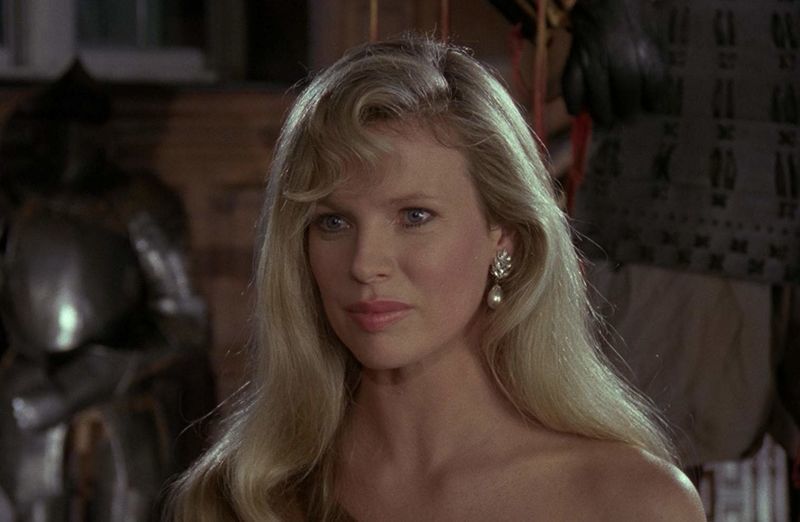 As a popular 1980s and 1990s sex symbol, Basinger became popular for playing a Bond Girl and later played in The Natural and Tim Burton's Batman. Basinger earned an Academy Award for her role in L.A. Confidential. She later married Alec Baldwin then her hairdresser.
Jacqueline Bisset
Winifred Jacqueline Fraser Bisset is a British actress who started making movies in 1965. In the late 1960s and early 1970s, Bisset started getting a lot of attention for her roles in movies like Airport, The Detective, Who Is Killing the Great Chefs of Europe, and more.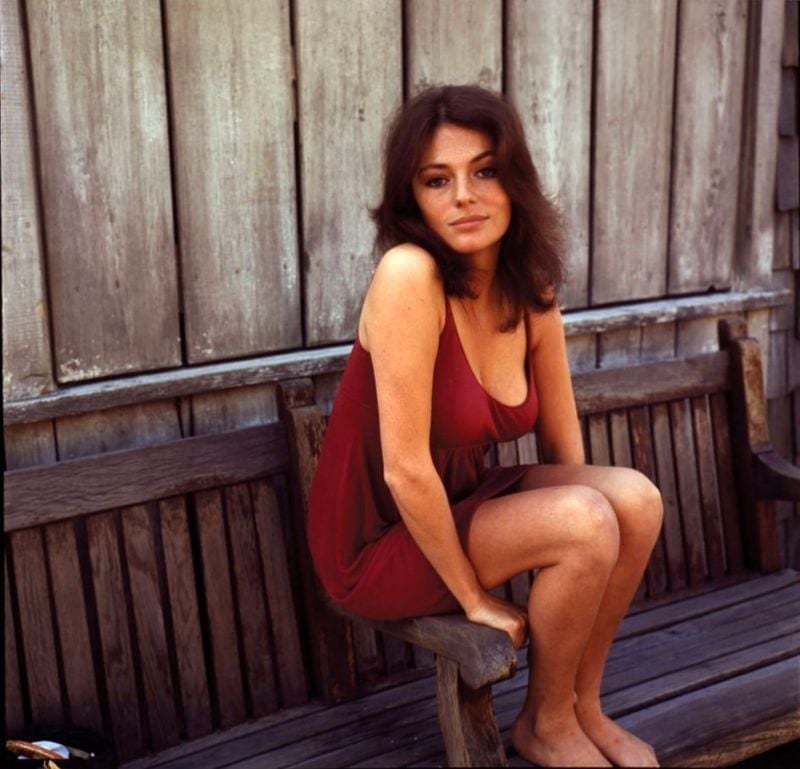 Bisset has also had a fantastic career in TV, including shows like Rich and Famous and Dancing on the Edge, a BBC miniseries. This amazing lady is still working, having recently filmed Birds of Paradise for Amazon Studios.
Marilyn Monroe
What list of the most beautiful women of all time would be complete without Marilyn Monroe? Marilyn is so famous and legendary that you can usually just use her first name and people will know who you're talking about.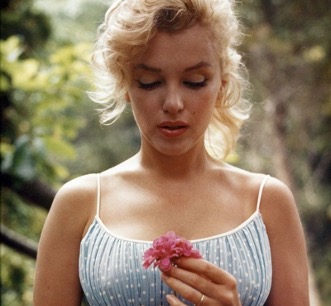 Marilyn spent her childhood in foster care and in an orphanage. When she was 16 years old, she got married and started working in a factory. However, she met a photographer and started a career as a pinup model. The rest is history.
Claudia Cardinale
Claudia Cardinale is an Italian actress who was born in Tunisia, and she has starred in some of the most important European movies of the 1960s and 1970s. Her beauty is so legendary that she was actually named "Most Beautiful" in a 1957 pageant.
The prize for that pageant was a trip to Italy, and that quickly led to plenty of lucrative film contracts for the young Cardinale. Her mentor was Franco Cristaldi and he later became her husband. These days, she's a fierce advocate for women's rights.
Hedy Lamarr
Born Hedwig Eva Maria Kiesler in Austria, Hedy Lamarr became famous for her acting skills. However, there was much more to this beautiful woman than just being a pretty face on the screen. She was also an inventor and film producer.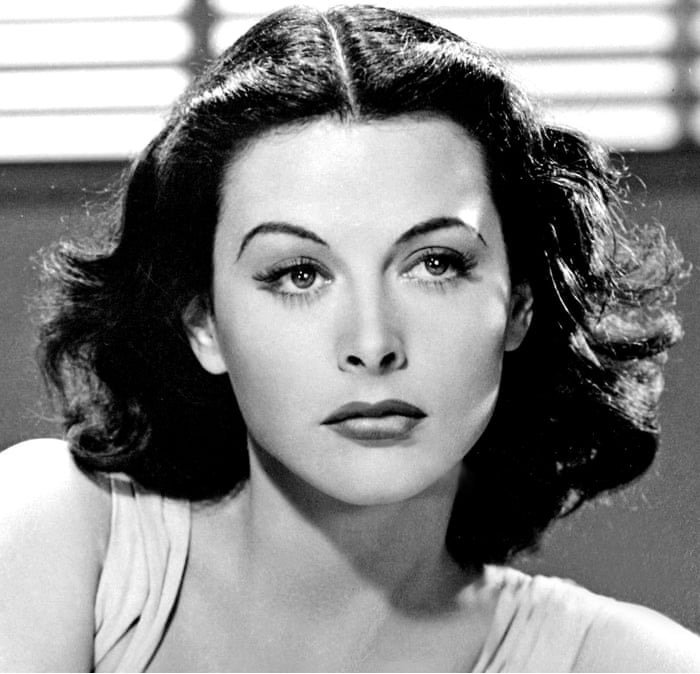 Throughout her career in show business, she appeared in more than 30 films. Her career took off when she met Louis B. Mayer in London. Mayer offered her a job at his Metro-Goldwyn-Mayer studio and offered her a contract for making movies in Hollywood.
Natalia Tena
If you're a fan of the hit Harry Potter movies, you know exactly who Natalia Tena is. She played the role of Nymphadora Tonks in the Potter movies, and later, she played Osha in HBO's Game of Thrones.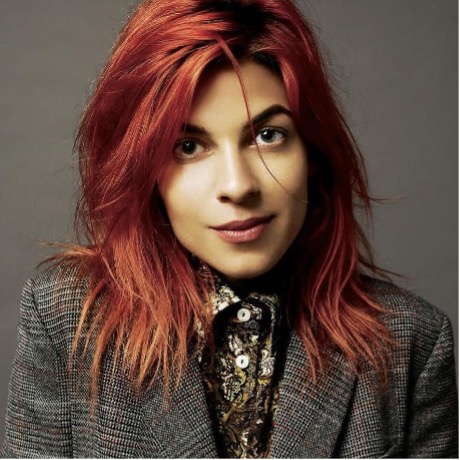 However, Tena is a talented individual and has made a name for herself as a musician as well. As the accordionist and lead singer of the group Molotov Jukebox, Tena has enjoyed rising popularity. There's a lot more to this young woman than just her gorgeous face.
Lena Heady
More than anything else, Lena Heady is famous for her role in Game of Thrones. Heady played the notorious Queen Cersei in the show and has proven her worth as an actor. One thing that critics admire about Heady is her ability to bring fierce female characters to life in a way that's relatable.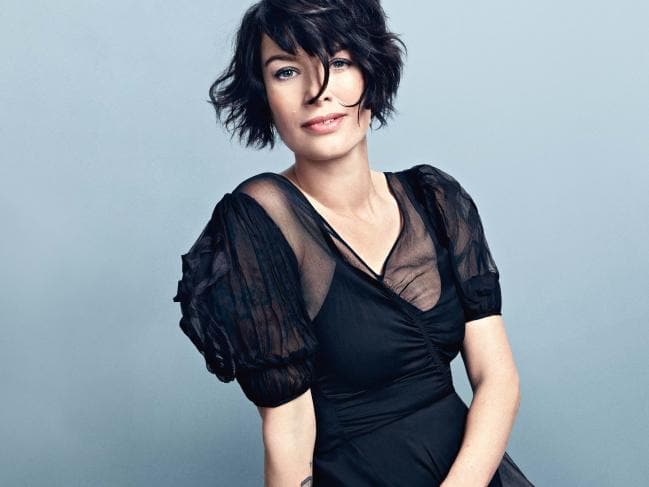 Heady has also starred in The Purge and played the iconic Sarah Connor in Terminator: The Sarah Connor Chronicle. Indeed, she has played some fierce ladies on screen.
Loretta Young
A young Loretta Young, who was named Gretchen at birth, started as a child actress but that didn't stop her from achieving amazing success as an adult actress. She worked in the entertainment industry from 1917 to 1953.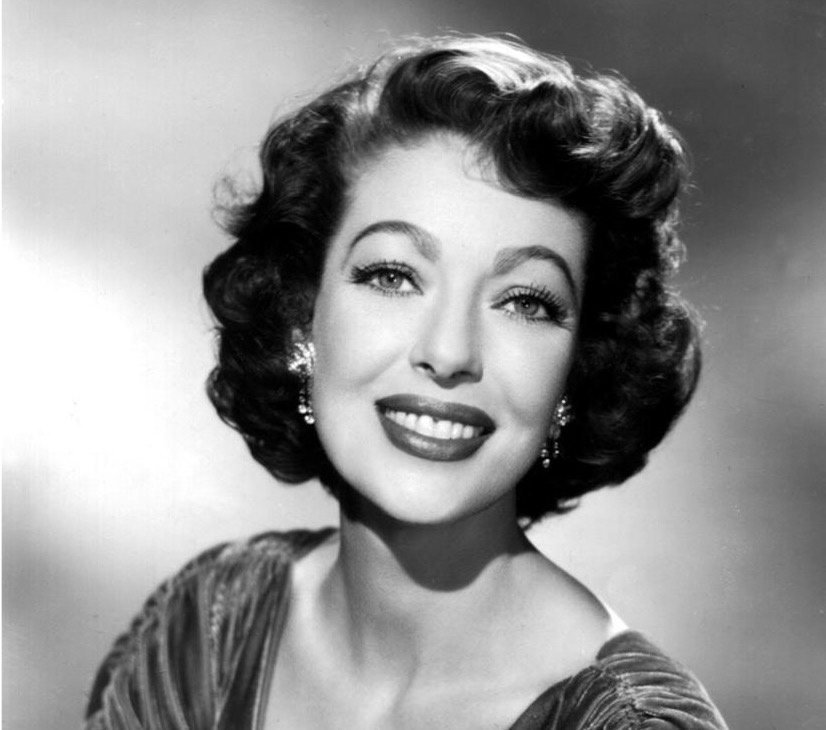 During that time, she earned an Academy Award for her role in 1947's The Farmer's Daughter before moving to TV. She hosted The Loretta Young Show for eight years, earning three Emmy Awards. The talented actress has two stars on the Hollywood Walk of Fame as one is for her work in television and the other is for film.
Julie Ege
Norwegian women are known for their legendary beauty, and Julie Ege is definitely one of the most beautiful women from Norway to ever gain international fame. Ege was an actress and model who starred in several British films in the decades of the 1960s and 1970s.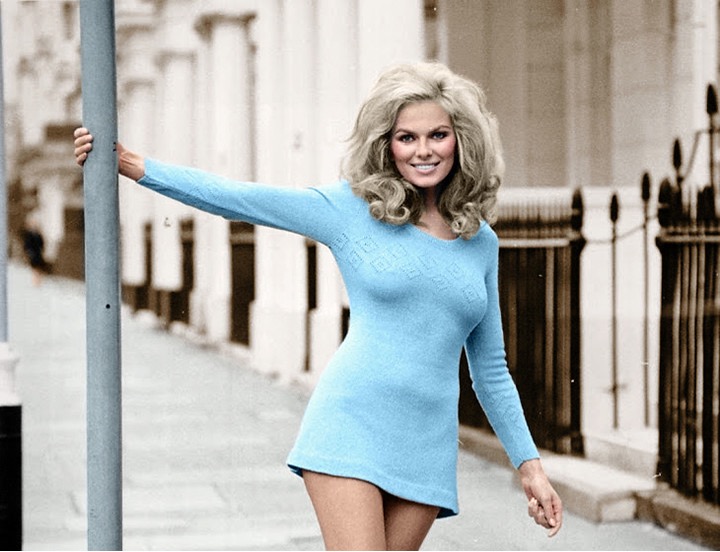 Ege made her film debut in films that were fairly low-budget but critically acclaimed. Many people will know Ege as a Penthouse Pet in May of 1969, which helped her land a role in some American movies.
Britt Ekland
Another Scandanavian, Britt Ekland, is from Sweden. Ekland is an actress and singer who has played several big roles in her long career. However, she achieved overnight fame when she married actor Peter Sellers in 1964.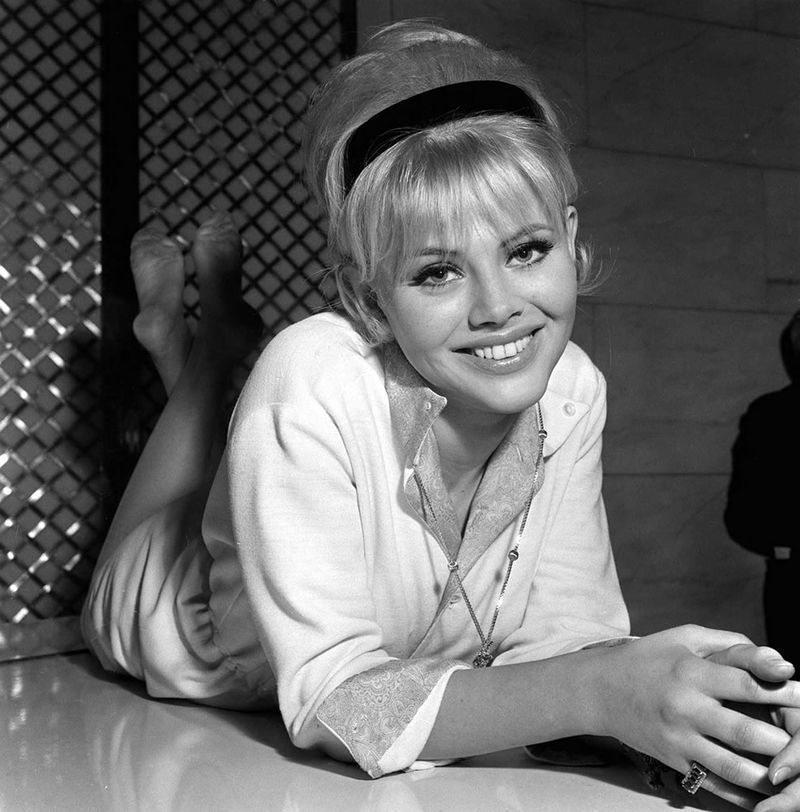 That didn't slow down her career, though. She went on to star in several movies, including an appearance as a Bond girl in 1974's The Man with the Golden Gun. Ekland is still active in Hollywood and recently appeared in The Real Marigold Hotel.
Dawn Wells
While it was her co-star Tina Louise in her role as Ginger who got all of the glamour on Gilligan's Island, Dawn Wells was the true beauty. Her role as the beloved character of Mary Ann Summers is what she is primarily known for.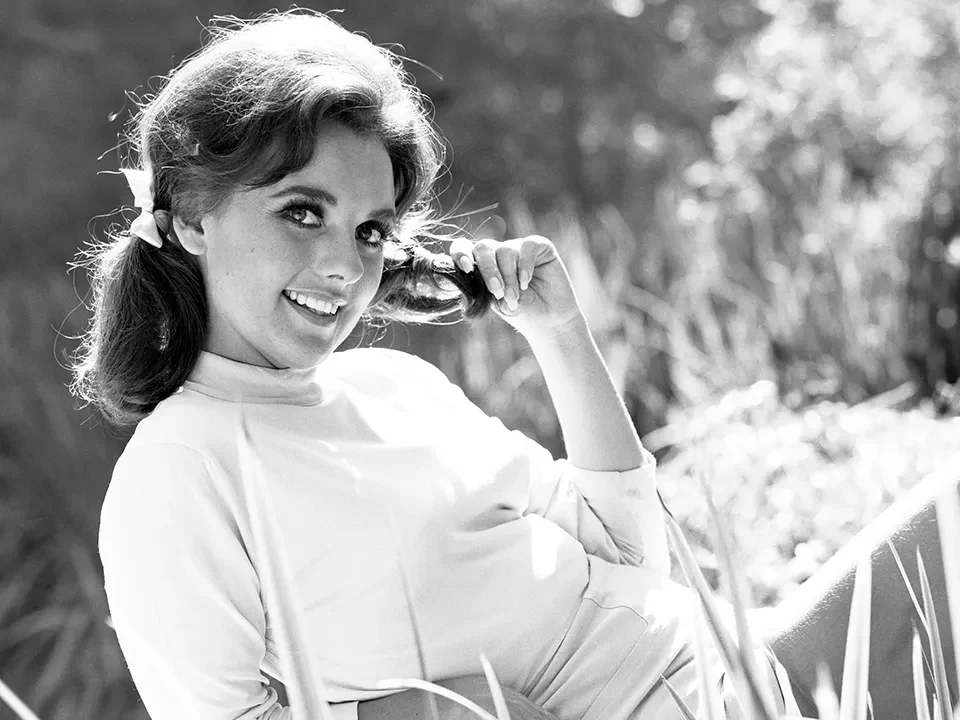 However, before acting on TV, Wells was a beauty contestant who was crowned Miss Nevada in 1959. She didn't win the Miss America pageant in 1960, but it got her some great TV time, including guest appearances on several shows over the years.
Julia Roberts
Julia Roberts is one of America's sweethearts, earning herself an Academy Award, a British Academy Film Award, and three Golden Globe Awards. She has starred in twelve films that earned over $100 million at the North America box office.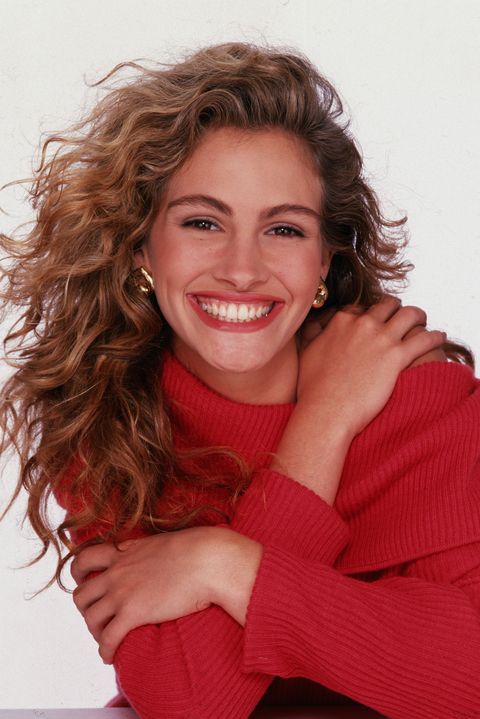 Julia Roberts was the world's highest paid actress through most of the 1990's and for much of the early 2000's. People Magazine has listed Julia Roberts a the most beautiful woman in the world five times, and she has definitely earned her stay on this list.
Lucy Liu
Lucy Liu is an American actress, producer, and artist. Liu is from Queens, New York and studied at New York University and University of Michigan. Through her career in acting, filmography, and her art exhibitions, Liu has proved time and again that she is more than just a stunning face.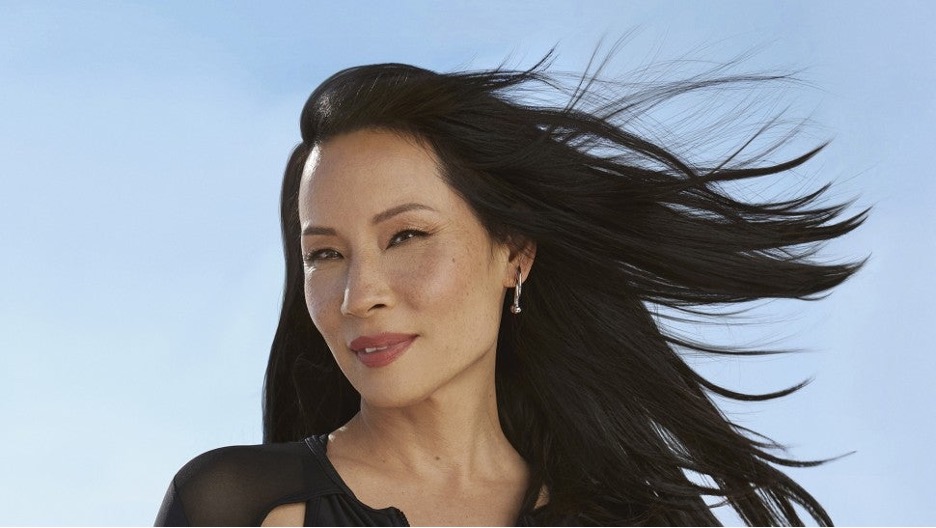 Liu was discovered on the subway at age 19 by an agent and the rest is history. With her impressive accolades and career in the industry, she is also a showstopper with timeless beauty to boot.
Angelina Jolie
One of modern Hollywood's most iconic beauties, Angelina Jolie has proved herself to be a powerhouse in film and in her humanitarian work. She is the daughter of actor Jon Voight and Marcheline Bertrand.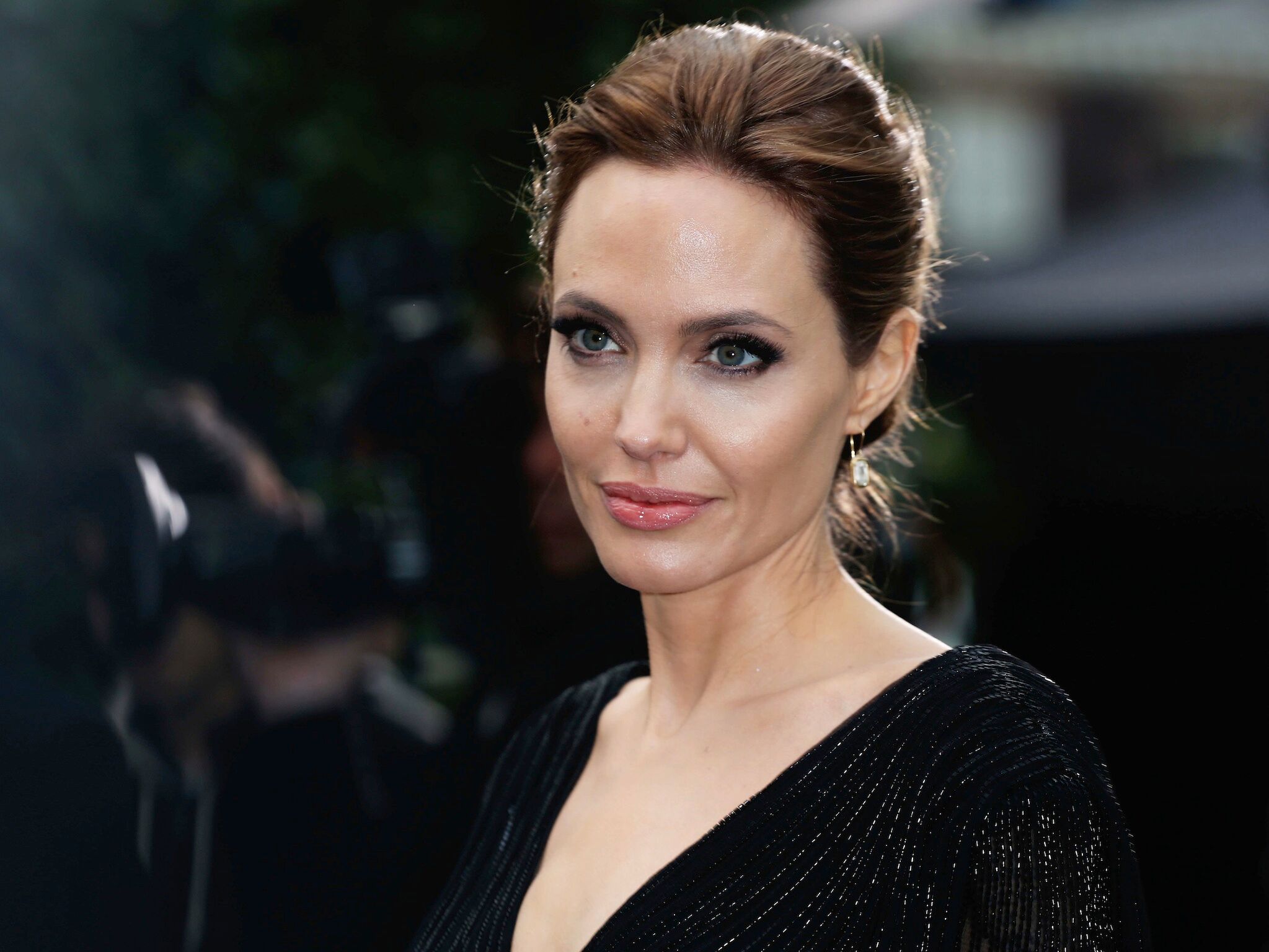 Vogue, People, and Vanity Fair have named Angelina Jolie the world's most beautiful woman, with many magazines listing her as the sexiest. She is considered a style icon within Hollywood. Her directorial work earned her a place as Hollywood royalty and her humanitarian work earned her a UNHCR ambassadorship.
Eva Mendes
Eva Mendes made her debut in 1998 in a series of roles such as "Children of the Corn V: Fields of Terror" and "Urban Legends: Final Cut." This beauty has worked as an actress, a model, and a businesswoman.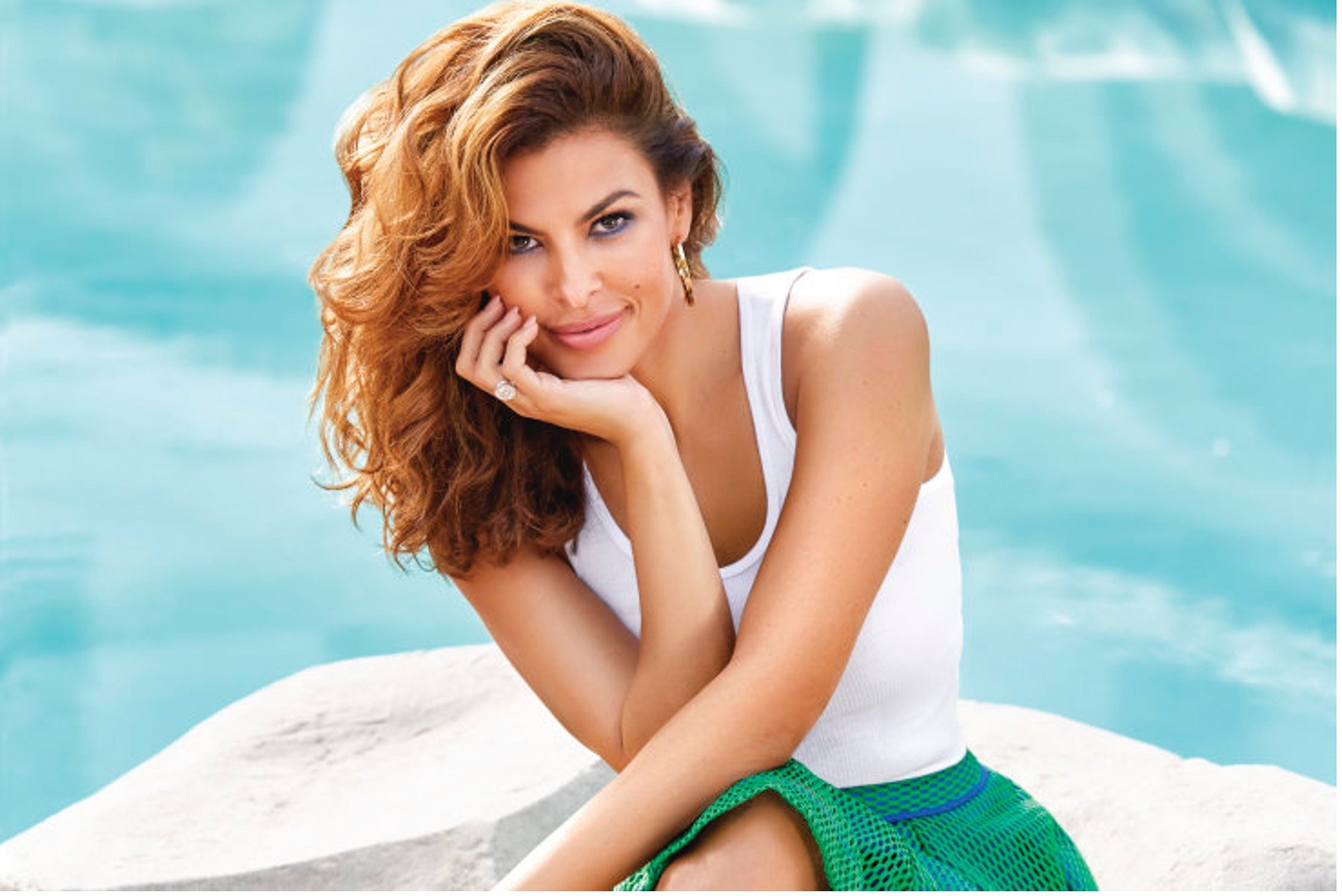 Many media outlets have named Mendes as one of the world's most beautiful Latin women. Eva is married to celebrity hunk Ryan Gosling, with whom she shares two daughters. Mendes leads a healthy lifestyle as a pescatarian and practices transcendental meditation.
Drew Barrymore
Drew Barrymore has been in Hollywood almost as long as she has been alive and is a part of the famous Barrymore family. She has a Golden Globe, a Screen Actors Guild Award, five Emmy Awards, as well as a BAFTA nomination.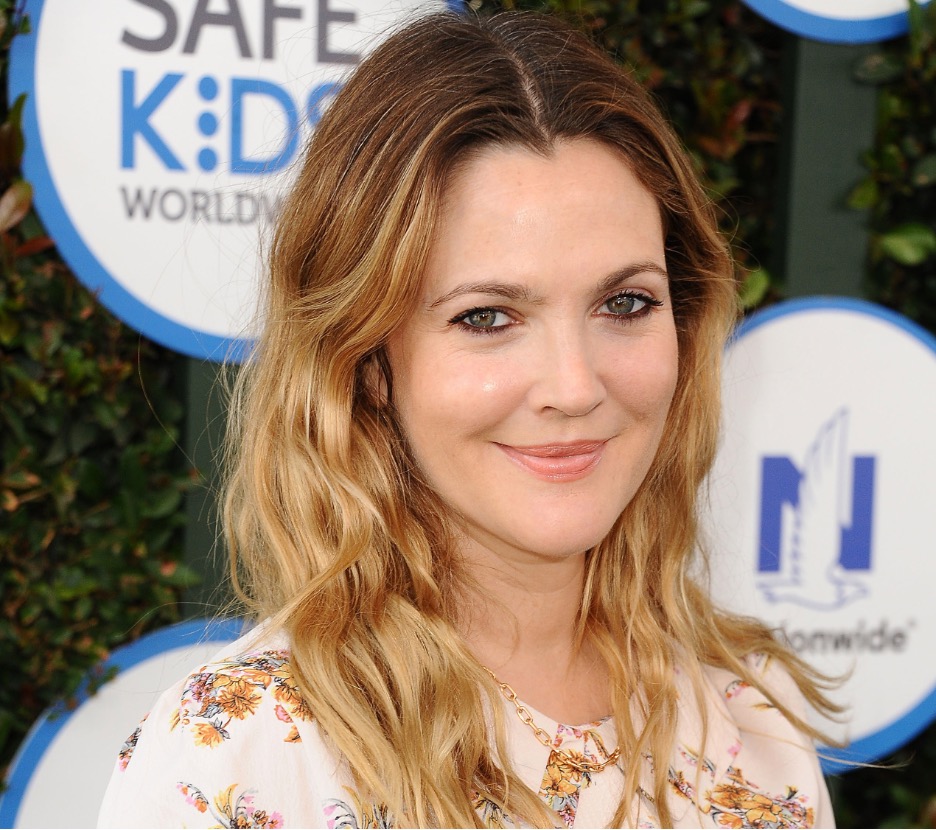 While her childhood was marked by a public struggle with drugs and alcohol, she was able to recover and go on to have a markedly successful personal and professional life. She remains one of Hollywood's most beautiful and consistent stars.
Priyanka Chopra
Priyanka Chopra is an Indian actress, model, and singer. She was the winner of Miss World 2000 pageant and is one of India's highest-paid entertainers. She has been named by Time Magazine as one of the most 100 Influential People in the World and Forbes has listed her as one of the World's 100 Most Powerful Women.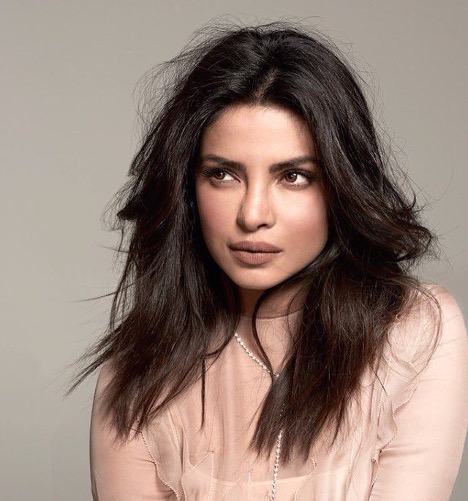 Chopra initially aspired to work in aeronautical engineering; however, this stunner went another route in the Indian film industry and found large success.
Scarlett Johansson
Scarlett Johansson is an American actress and was the world's highest paid from 2018 and 2019. Johansson has been featured multiple times on the Forbes Celebrity 100 list and her films have grossed over $14.3 billion worldwide. This places this gorgeous woman as the ninth highest-grossing box office star to ever live.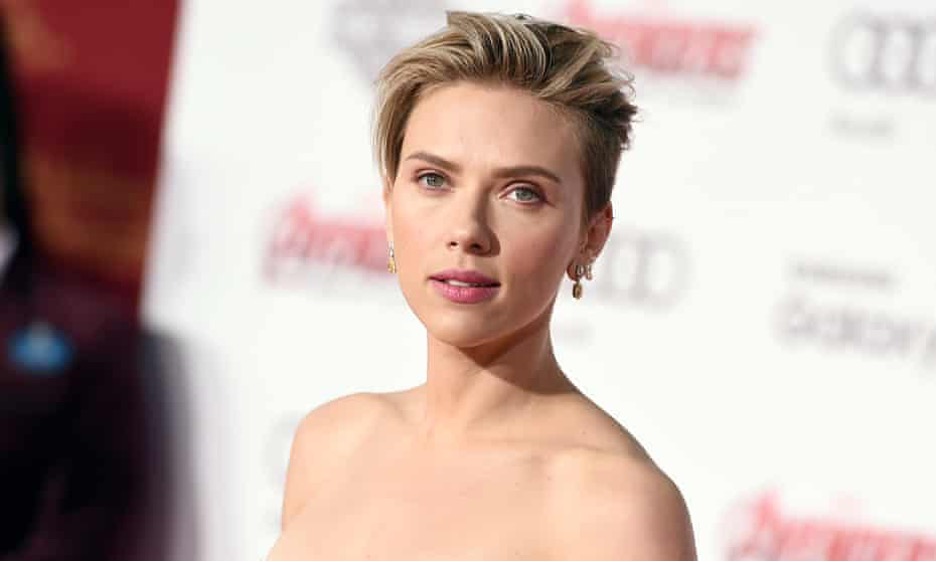 She has won a Tony Award, a British Academy Film Award, and has nominations for both the Academy Awards and Golden Globe Awards under her belt.
Jennifer Lopez
Jennifer "J.Lo" Lopez is an American singer, actress, and dancer. Lopez became the first Latin actress to earn over $1 million for a film in the United States from her role in Selena as the lead.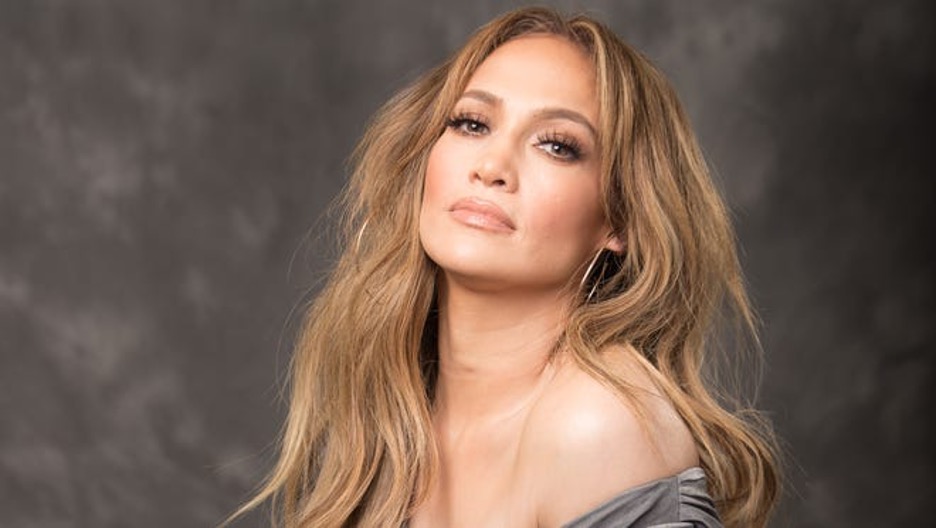 She is considered a sex symbol in modern culture, as well as a pop cultural icon, and a triple threat entertainer. She has been listed among Time's 100 Most Influential People and has contributed many times to Billboard Hot 100. She also has a beauty and clothing line, fragrances, a production company, and a charity foundation.
Meryl Streep
Meryl Streep is an American actress who has been described as "the best actress of her generation" for her adaptability within her numerous roles. Streep has received a staggering 21 Academy Award nominations, winning three, and a record 32 Golden Globe Award nominations, in which she won eight of those.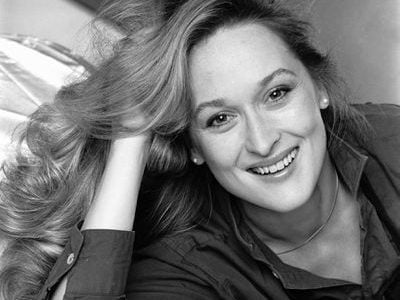 Streep made her film debut in 1977 and has retained a successful career since. She has a timeless beauty that persists with her career in Hollywood.
Sofia Vergara
Sofia Vergara is a Columbian American actress, model, television producer, and presenter. Vergara held the title of highest paid actress in American television from years 2013 to 2020.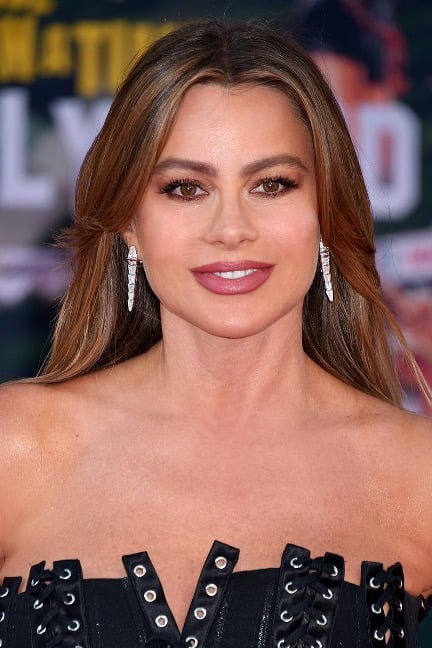 She made her film debut in 2002 in the films Collateral Damage and Big Trouble.  Today, she is well-known for her role as Gloria Delgado-Pritchett in Modern Family. She is often regarded as one of the sexiest and beautiful women in Hollywood. She is married to American actor Joe Manganiello.