The 30 Most Expensive Celebrity Cars
Everyone has a dream car—but most of us are resigned to pinning it on our vision board and calling it a day.
Celebrities, on the other hand, are more than financially capable of making their dream car a reality.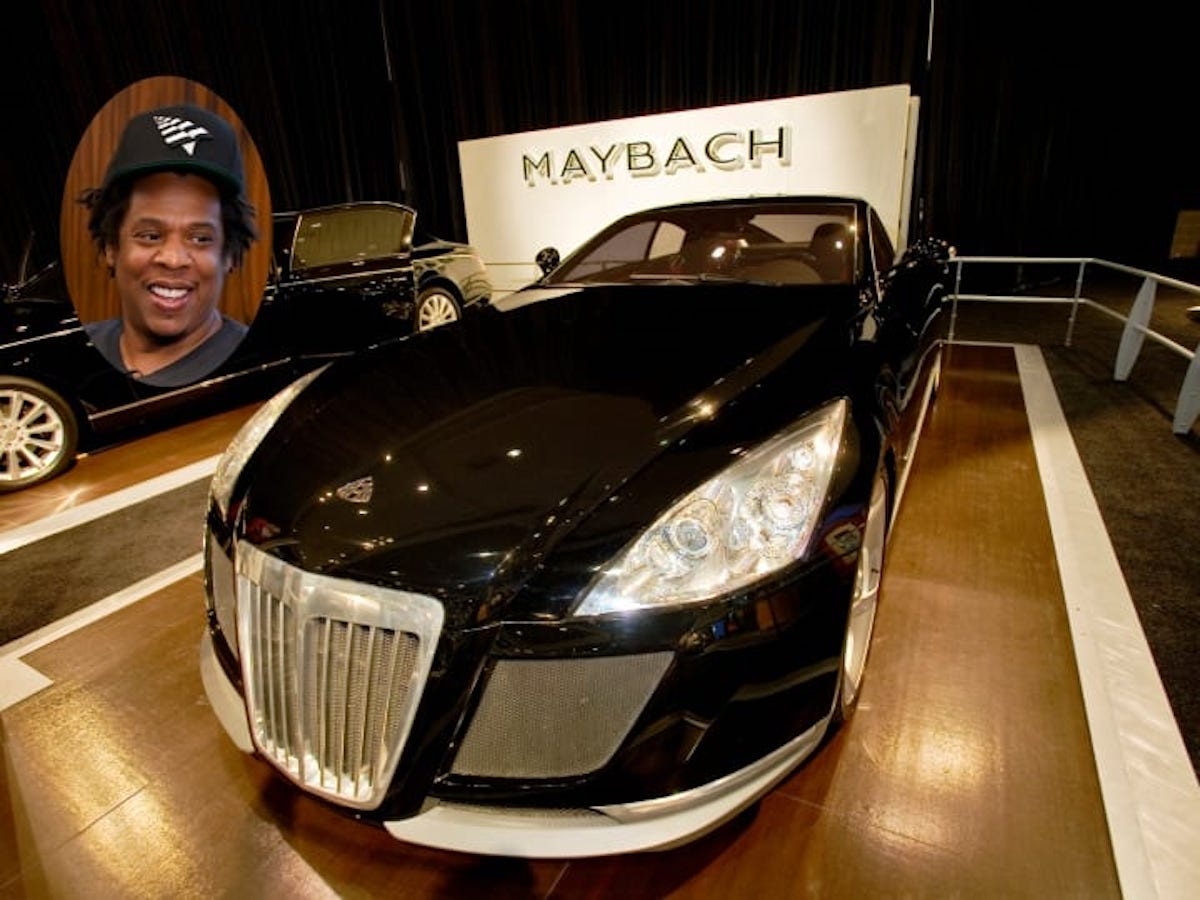 Just like they can easily drop a bunch of dough on their yachts and mansions, expensive cars are no exception. With everything from luxury interior to design to rare models to fast speeds to innovative tech features, these 30 celebrity rides will have you green with envy.
Read on to discover who owns what—and how much they paid for it.
Julia Roberts: Mercedes-Benz GL320
We're starting off on the more modest side of celebrity cars with Julia Roberts' Mercedes-Benz GL320.
Don't get us wrong, it's a nice car. But for an actress that's worth $140 million, it seems a little below her pay grade to drive a $53,000 car.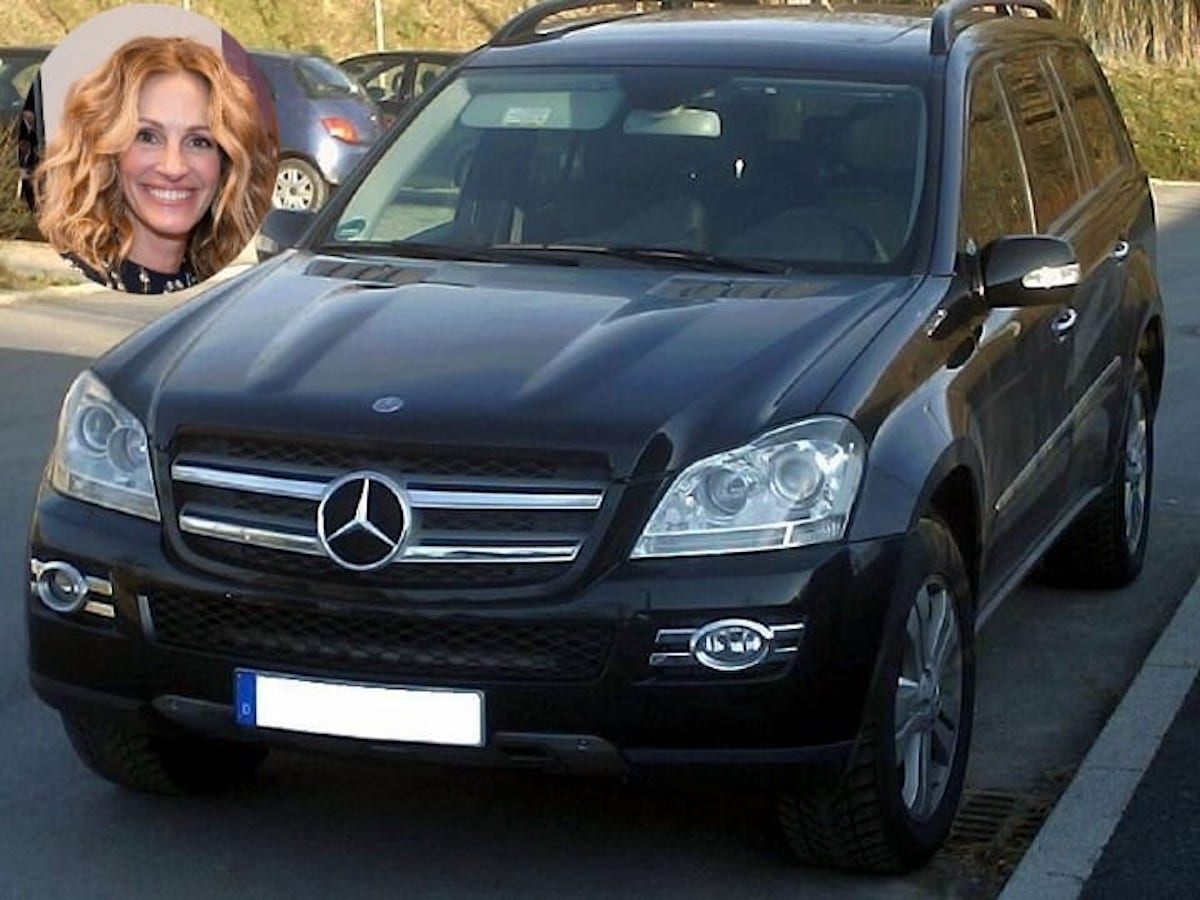 It seems like some A-list celebrities don't care to flaunt their money as much as others do.
And trust us, the rest of the rich and famous on this list have no problem showing off their stuff.
Miley Cyrus: Maserati Quattroporte
Miley Cyrus is one of those celebrities who isn't afraid to flaunt it.
The pop singer has driven many fancy and expensive cars, but her current ride is one of the most extravagant.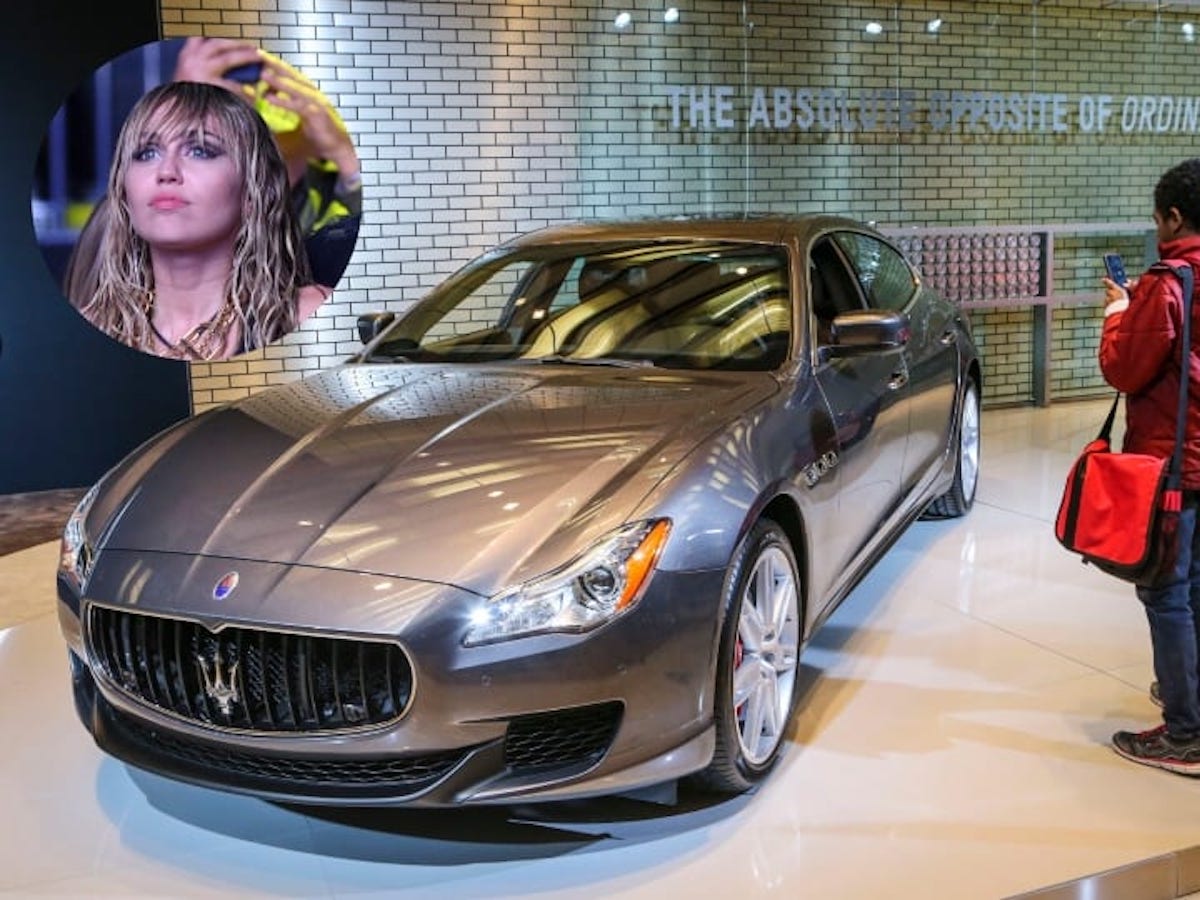 Her Maserati Quattroporte is worth $140,000, and it's easy to see why. This Italian-made ride comes with a twin-turbocharged 3.0-liter V-6 engine as well as a 360-degree camera system to give her a complete view of any paparazzi in sight.
Cyrus also has a Mercedes-Benz ML 450, a McLaren model, and a Porsche Cayenne in her possession.
Britney Spears: Maserati GranTurismo
Also a fan of the luxurious and expensive, it's no surprise that pop singer Britney Spears is the proud owner of a Maserati GranTurismo.
Worth $150,00, this powerful car has a 4.7-liter, 8-cylinder engine that is bad for gas mileage but great for speed.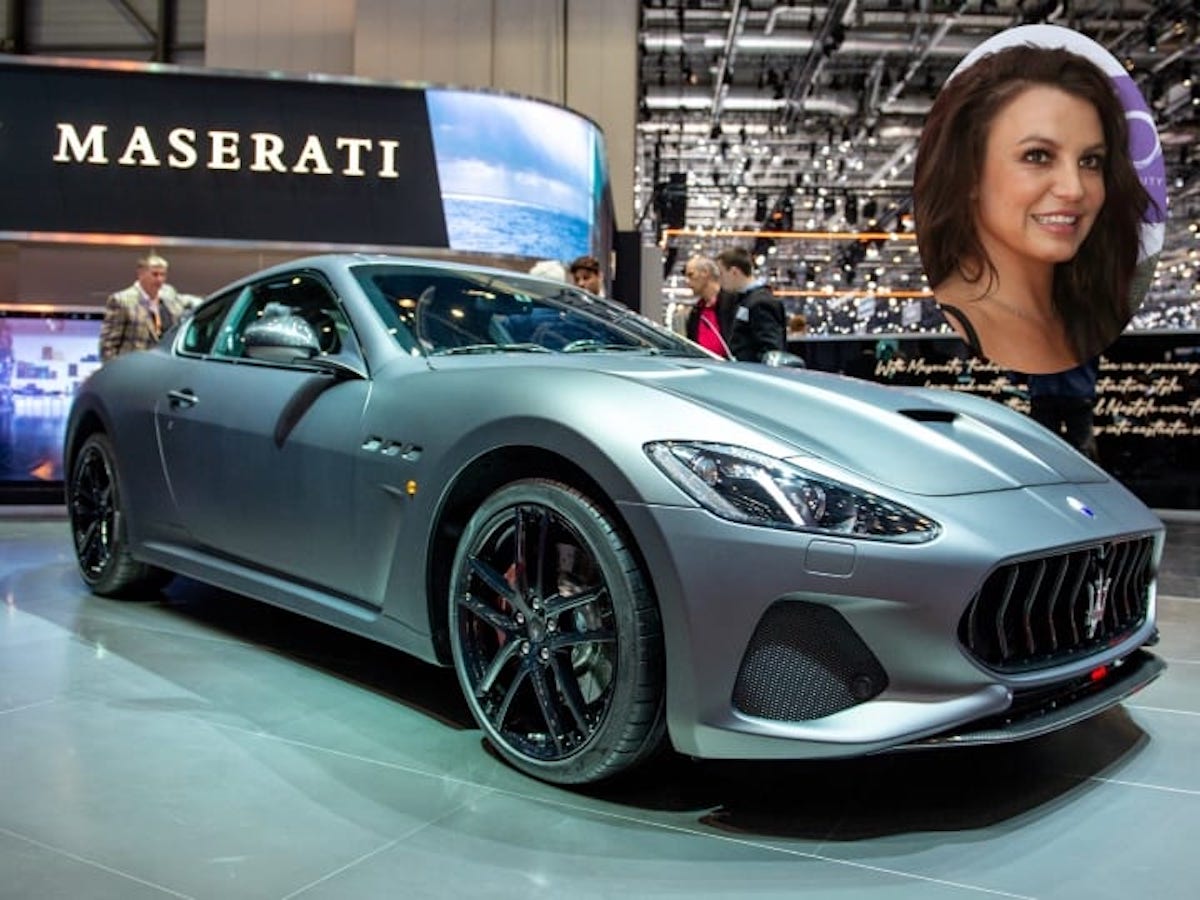 And this isn't the only fancy car she's owned.
Spears also has had multiple Mercedes-Benz models, including the infamous G 55 G-Wagon.
Lady Gaga: Audi R8
Singer and actress Lady Gaga isn't driving around in some average ride.
You'll find her in an Audi R8, which is worth somewhere around $165,000.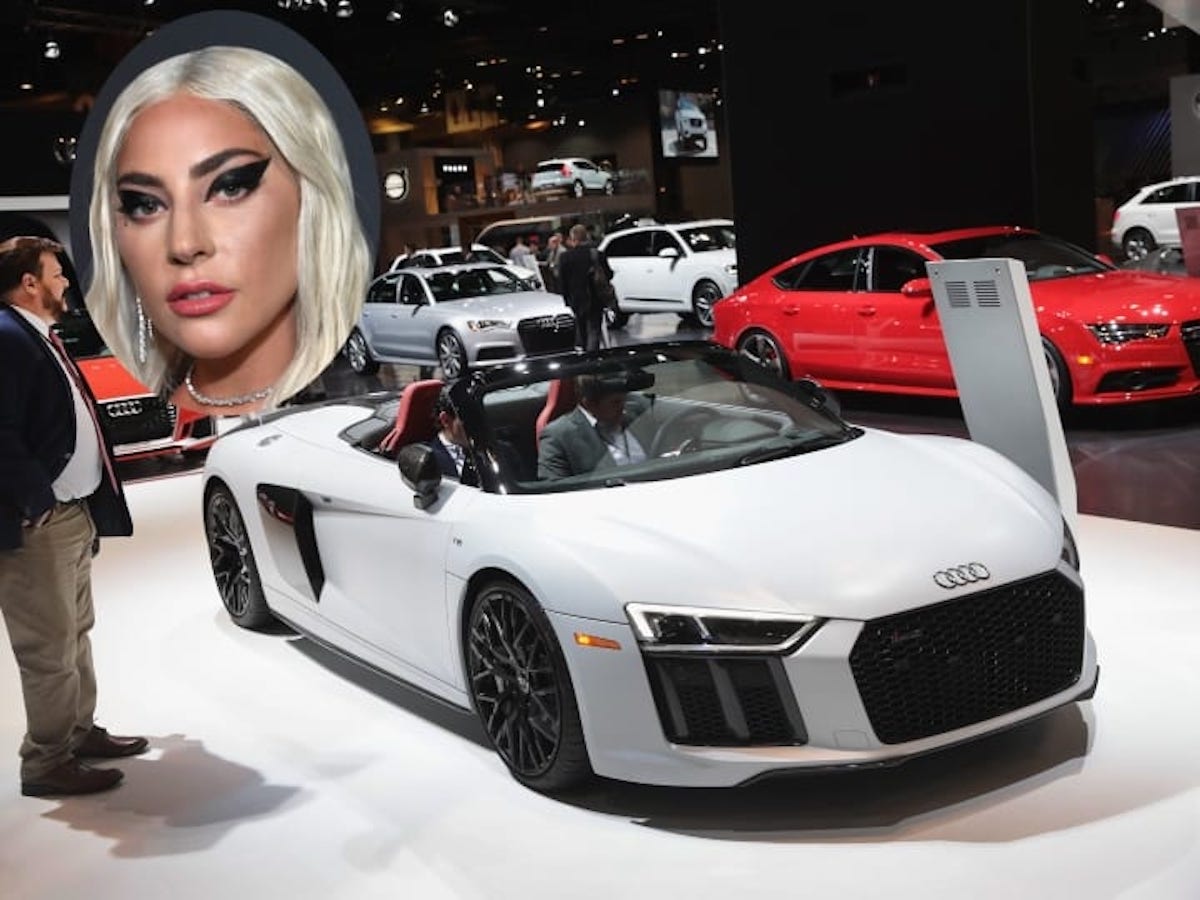 Really, she could afford something more expensive, but her Audi is still impressive. It can hit a top speed of 205 miles per house and has an acceleration of 0 to 60 miles per hour in only 3.5 seconds.
Guess Lady Gaga has a serious need for speed.
Kim Kardashian: Ferrari F430
Kim Kardashian, like the rest of her family, owns multiple cars—and six-figure cars at that.
However, rumor has it that her favorite is her red Ferrari F430.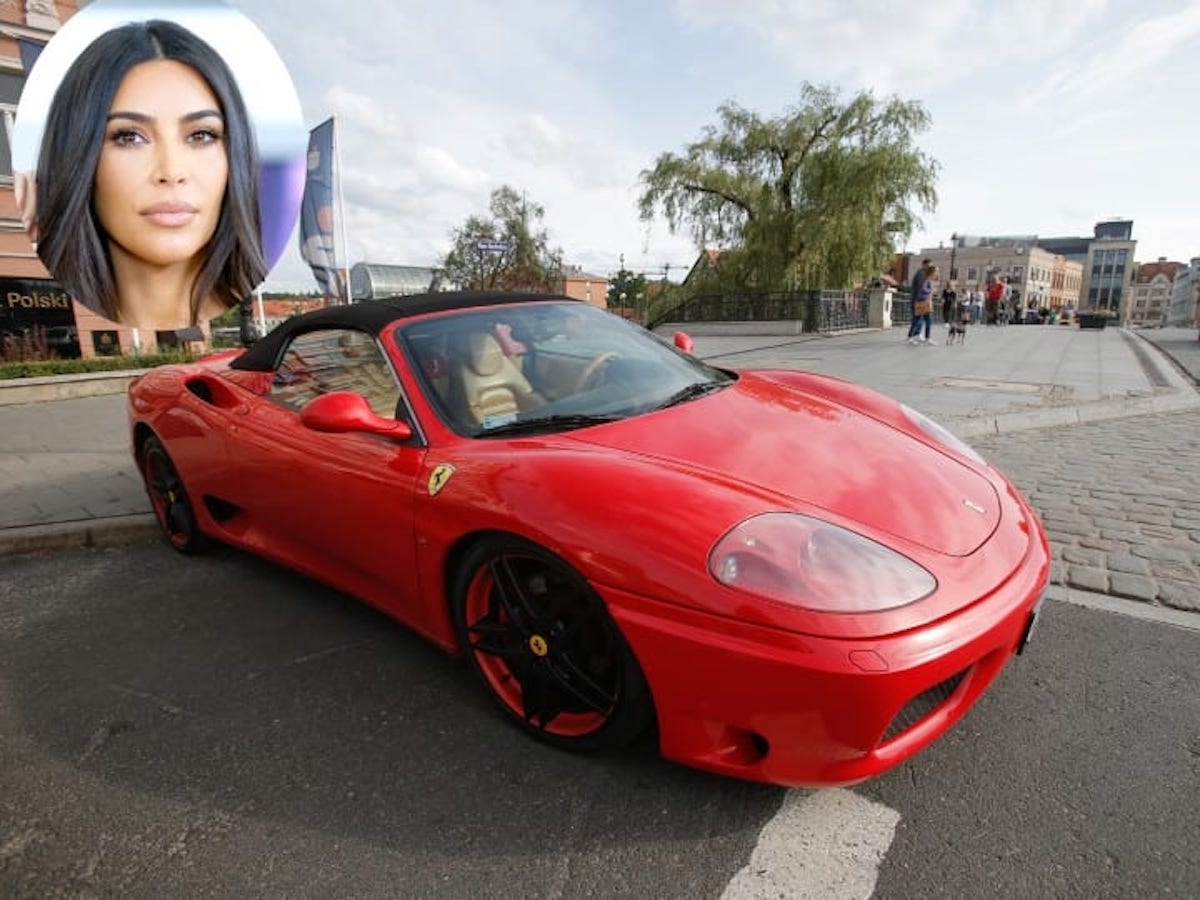 Worth a hefty $180,000, the Ferrari F430 has a V-8 engine and that gives it an impressive amount of speed.
Plus, you can see it through the exterior of the car thanks to the flat window in the back seat.
Gwen Stefani: Porsche Panamera
As iconic of a musician as Gwen Stefani is, it only makes sense that she has an equally iconic car.
And her Porsche Panamera does just the trick.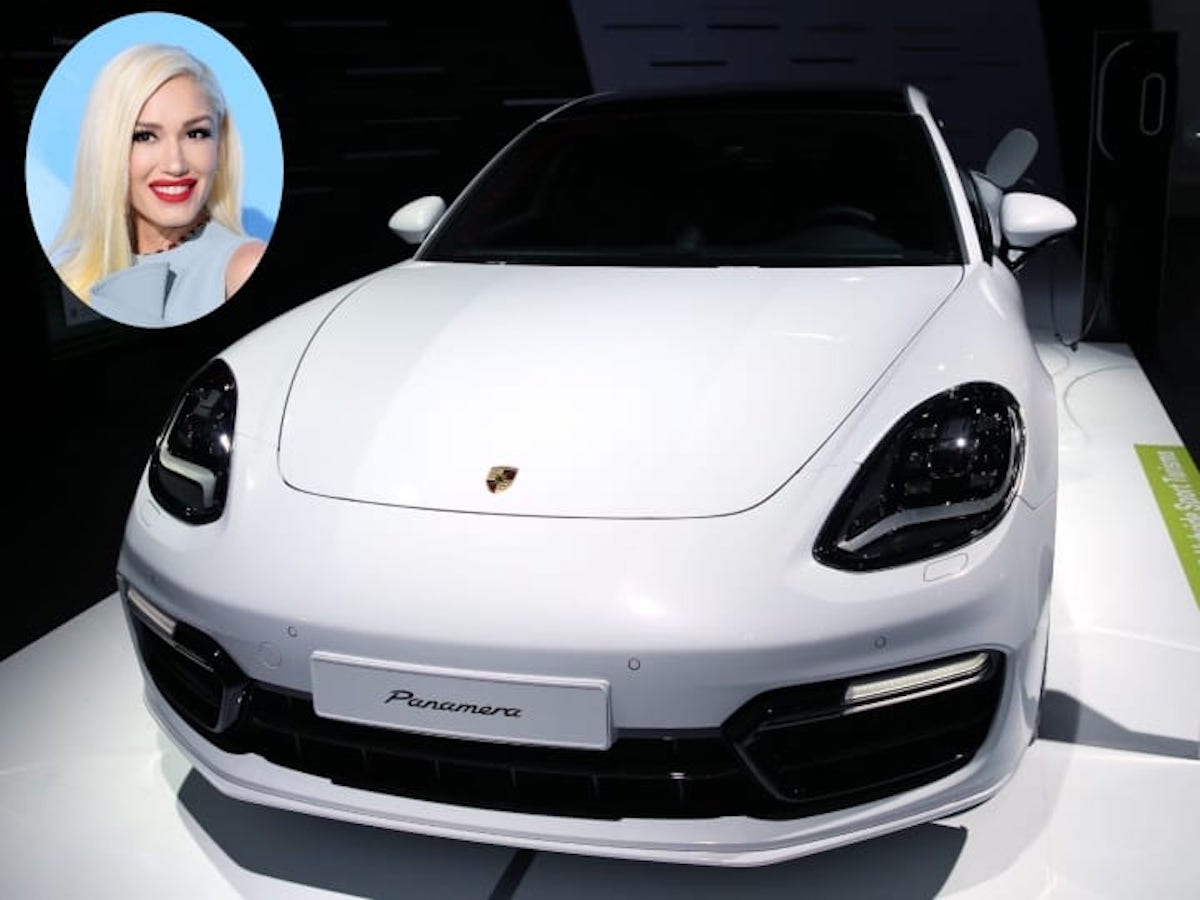 This $200,000 car comes with a twin-turbocharged V-8 engine that can give out a maximum power of 6,000 rpm.
While she owns six luxury cars, Stefani favors her black Porshe.
Bradley Cooper: Mercedes Benz G500
Usually, you can find actor Bradley Cooper out and about in his modest, but still nice Toyota Prius. But that's not the only car he owns.
In his collection, he has a Mercedes Benz G500 that he loves to take off-roading thanks to its V-8 engine.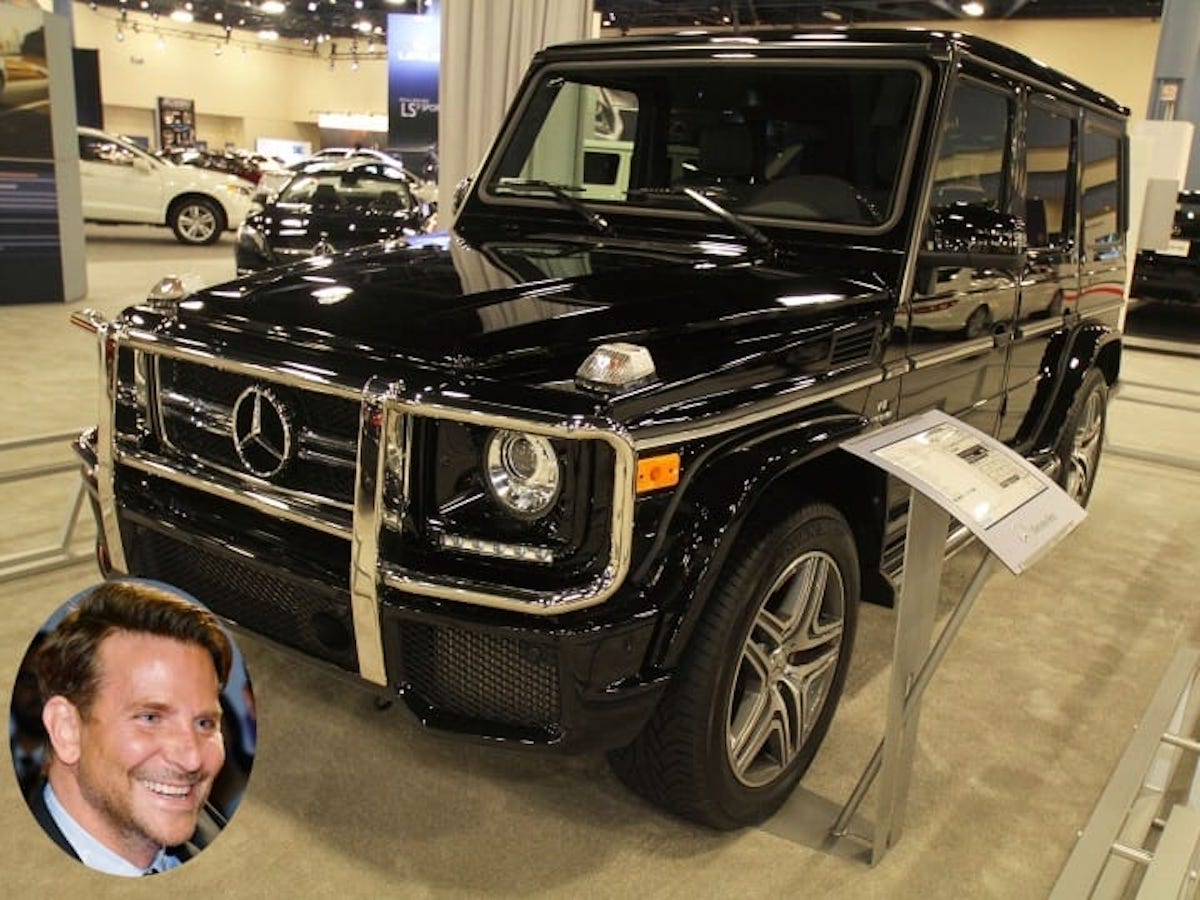 This $220,000 car can go 0 to 60 mph in just 5.6 seconds.
It also comes with a well-decorated interior with an LED system that has over 64 colors and a great sound system.
Gianna Jun: Bentley Continental Flying Spur
Singer Gianna Jun has made a killing in her home of South Korea.
And because of that fame, she is riding around in a souped-up $285,000 Bentley Continental Flying Spur.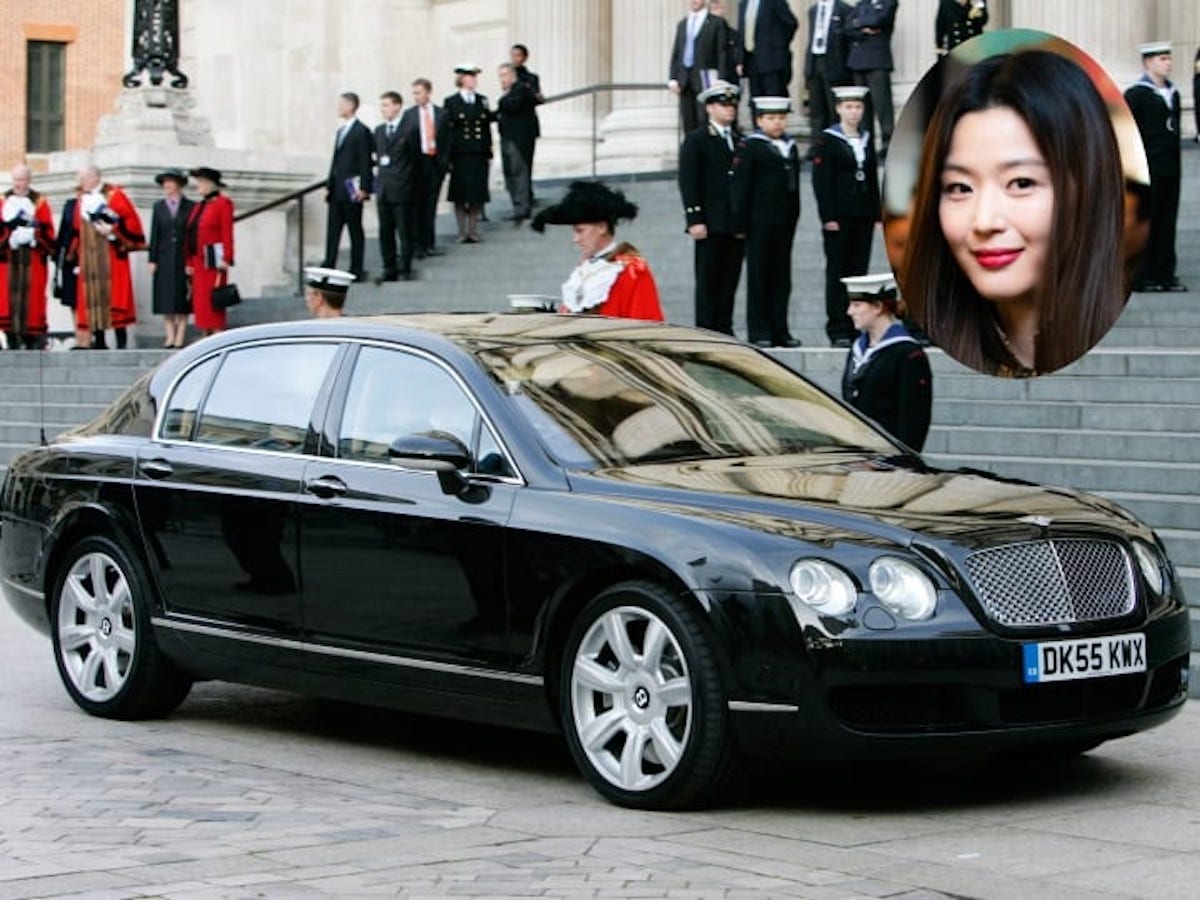 With a sleek interior and exquisite details, the only thing more impressive about the style of this car is its engine.
It can go from 0 to 60 mph in under 4 seconds.
Missy Elliott: Mercedes SLR McLaren
A rapper as unique as Missy Elliot will obviously be seen with an equally unique ride, like her eccentrically colored Mercedes SLR McLaren.
She also has a Lamborghini Diablo 3, which is rumored to be just as out-of-the-box.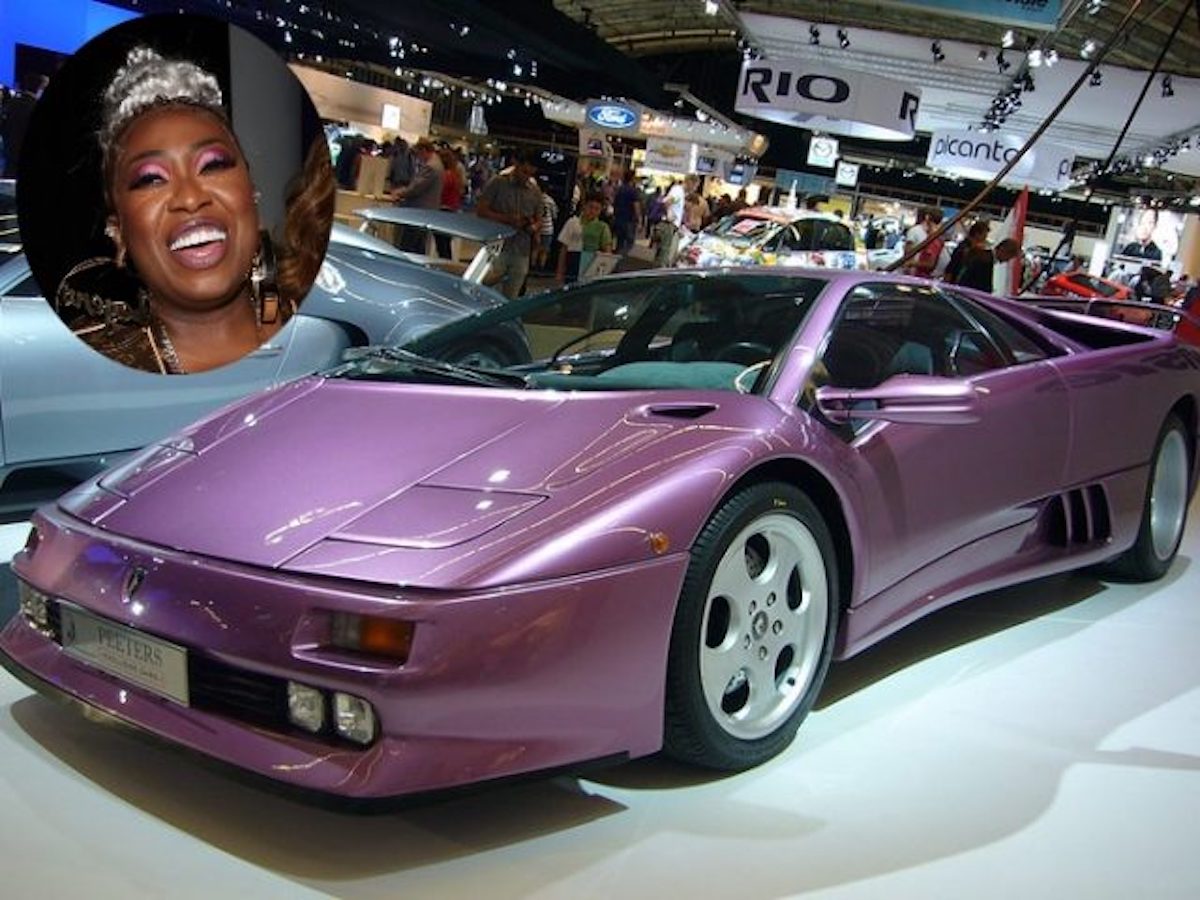 Her Mercedes is worth $300,000, can reach up to 206 mph, and can go 0 to 60 mph in only 3.8 seconds.
It's also made from safe carbon fiber to keep her protected when she's hitting those high speeds.
50 Cent – Lamborghini Murcielago
It might have been a while since we're heard a new hit from 50 Cent, but that doesn't mean he's hurting for cash.
The rapper is currently out and about in one of the most luxurious cars available: a Lamborghini Murcielago.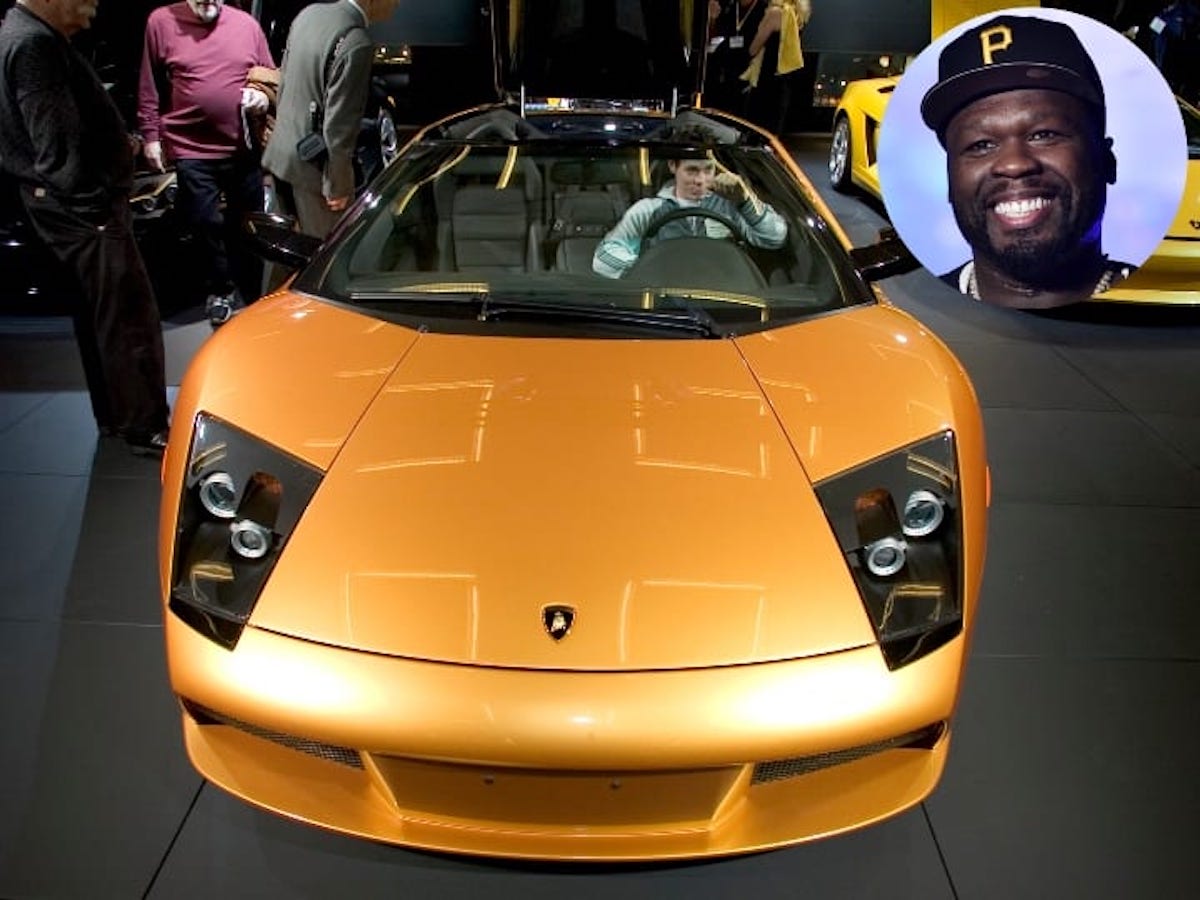 Rising just above 4-feet, the Murcielago is one of the most grounded cars made.
This $300,000 also comes with scissor doors and a well-fitted V-12 engine. Its classic look dates back to the 1960s, and it's easy to see why 50 loves it.
Steve Harvey: Bentley Mulsanne
Steve Harvey is used to being in the spotlight, thanks to his roles as the host of "Family Feud" and the Miss Universe pageant.
So it makes sense that he'd want to drive around in a fancy car like the $305,000 Bentley Mulsanne.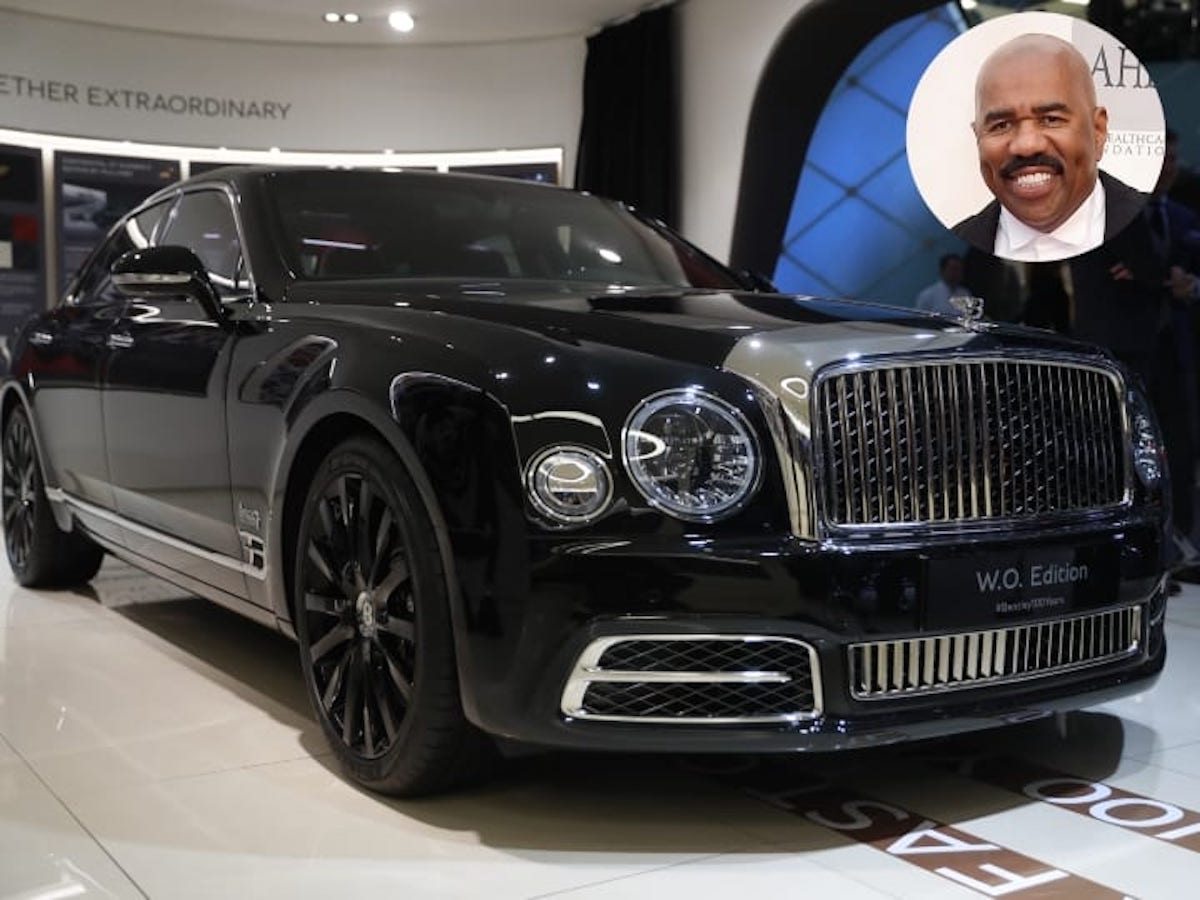 This impressive car is supposedly the "most powerful four-door car in the world" thanks to its twin-turbo V-8 engine.
While he rides around in a nice car, he makes sure his family does the same. He gave his wife a $500,000 Rolls-Royce for her 50th birthday.
Dwayne 'The Rock' Johnson: Rolls-Royce Wraith
A Rolls Royce is the kind of car you'd expect a celeb of Dwayne Johnson's status to drive. But his model—a Rolls-Royce Wraith—is even more luxurious thanks to the panoramic glass roof that lets you stargaze while riding around at night.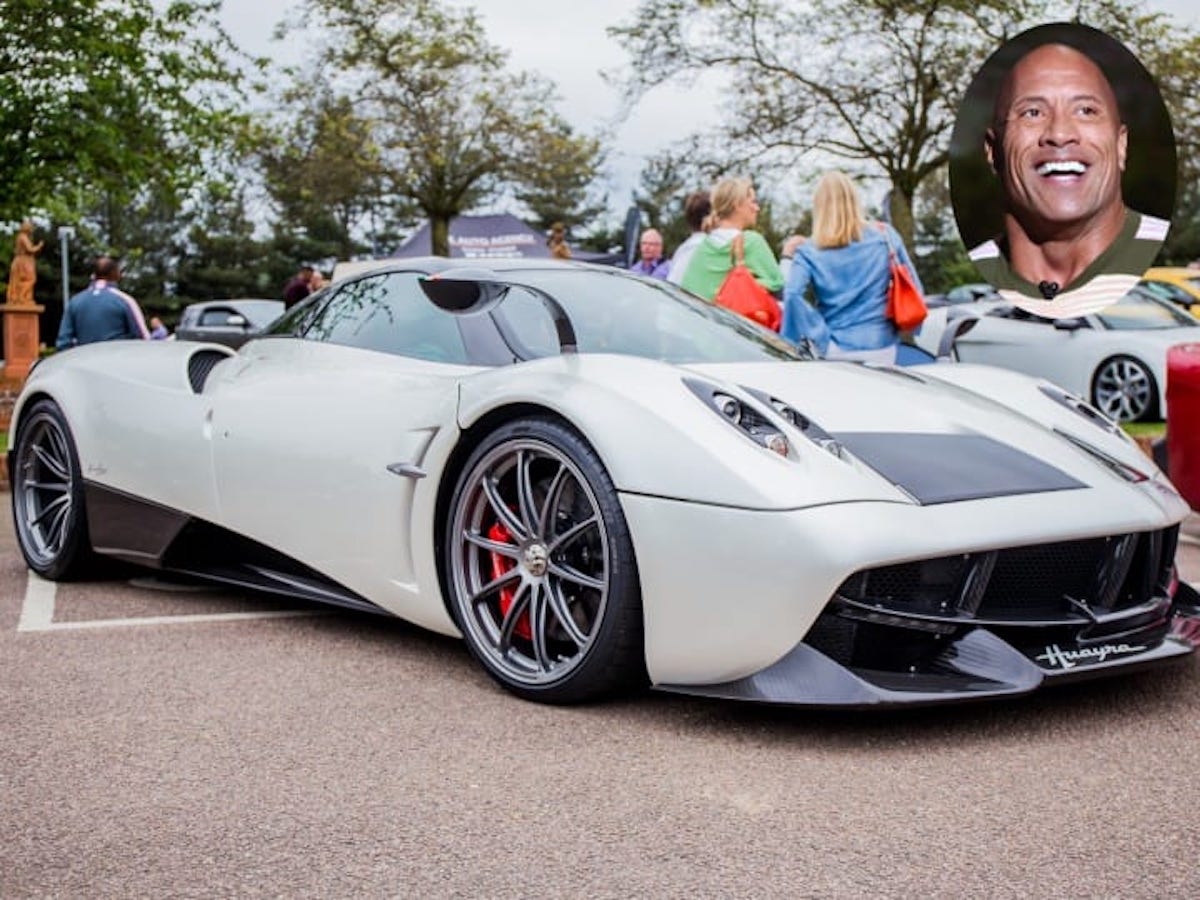 This $350,000 car weighs 5,000 pounds and can still go from 0 to 60 mph in 4.4 seconds.
It's no wonder that the Rolls-Royce Wraith is The Rock's favorite ride.
Queen Latifah: Rolls Royce Phantom Drophead Coupe
Now we get into all of the fancy Rolls Royce cars on the list.
Queen Latifah can be seen cruising around in her $370,000 Rolls Royce Phantom Drophead Coupe.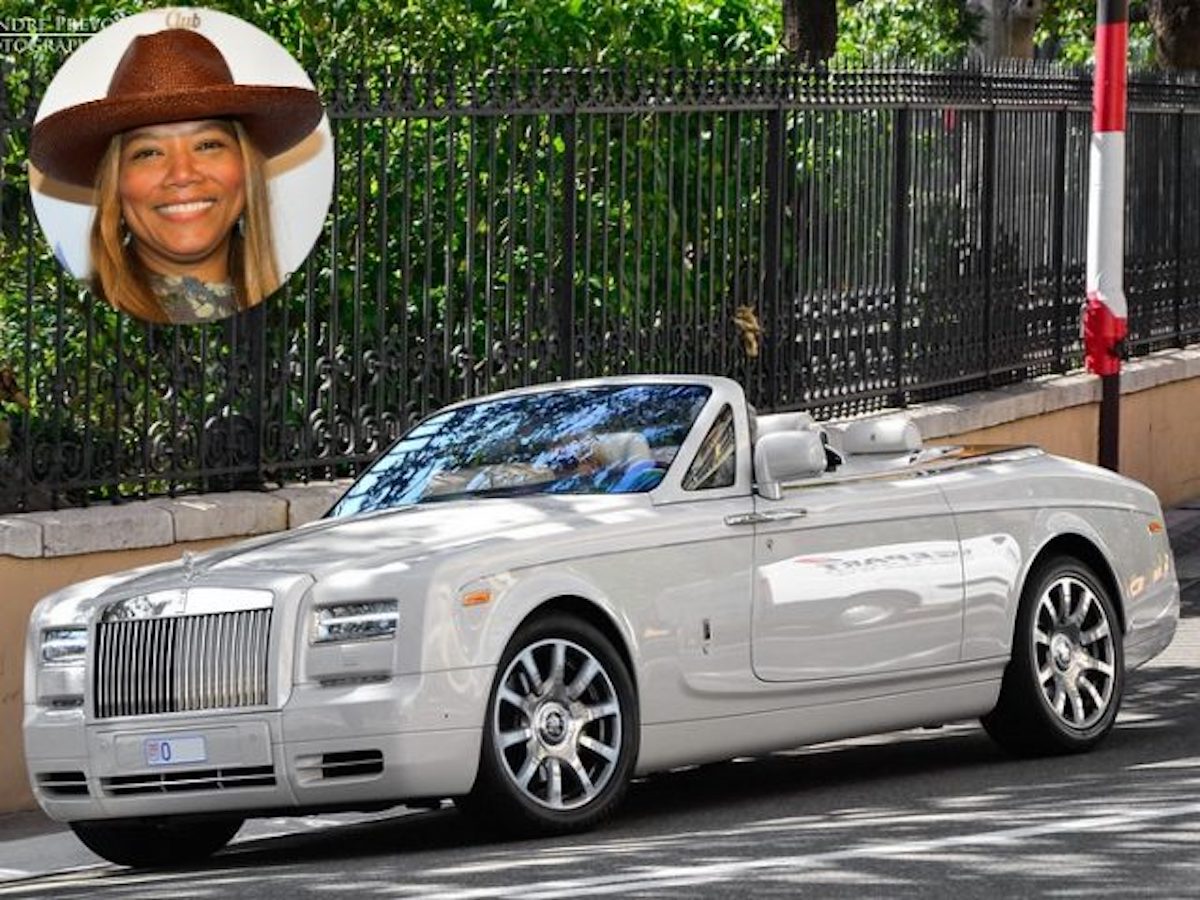 This car has reward opening doors, a retractable hood ornament, and handmade hardwood throughout the vehicle's interior.
This elegant ride is a perfect fit for a queen.
Blac Chyna: Rolls-Royce Wraith
Like The Rock, Blac Chyna also drives a fancy Rolls-Royce Wraith—only hers is worth $400,000.
She bought the car in 2016 and celebrated with a Snapchat video to spread the good news.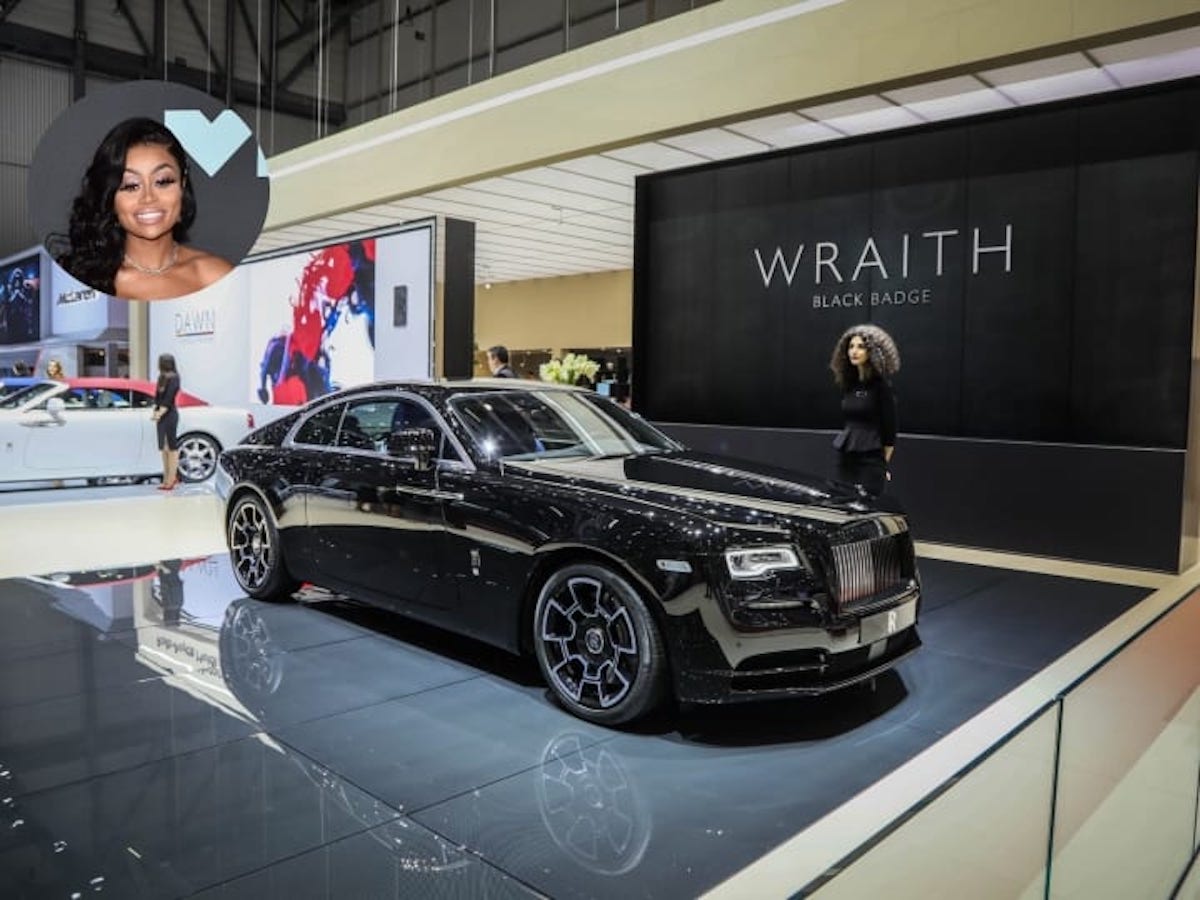 This car comes equipped with a fiber optic roof meant to reenact the night sky with over 1,300 tiny fiber optic strands.
Not quite the typical car you'd see a mom drive, but we're sure the kids like it.
David Beckham: Rolls-Royce Phantom Drophead
Just because he's retired doesn't mean David Beckham is done spending his hard-earned soccer money.
He a bought $400,00 Rolls-Royce Phantom Drophead and even had it customized with his signature "23" inscribed into the leather interior seats.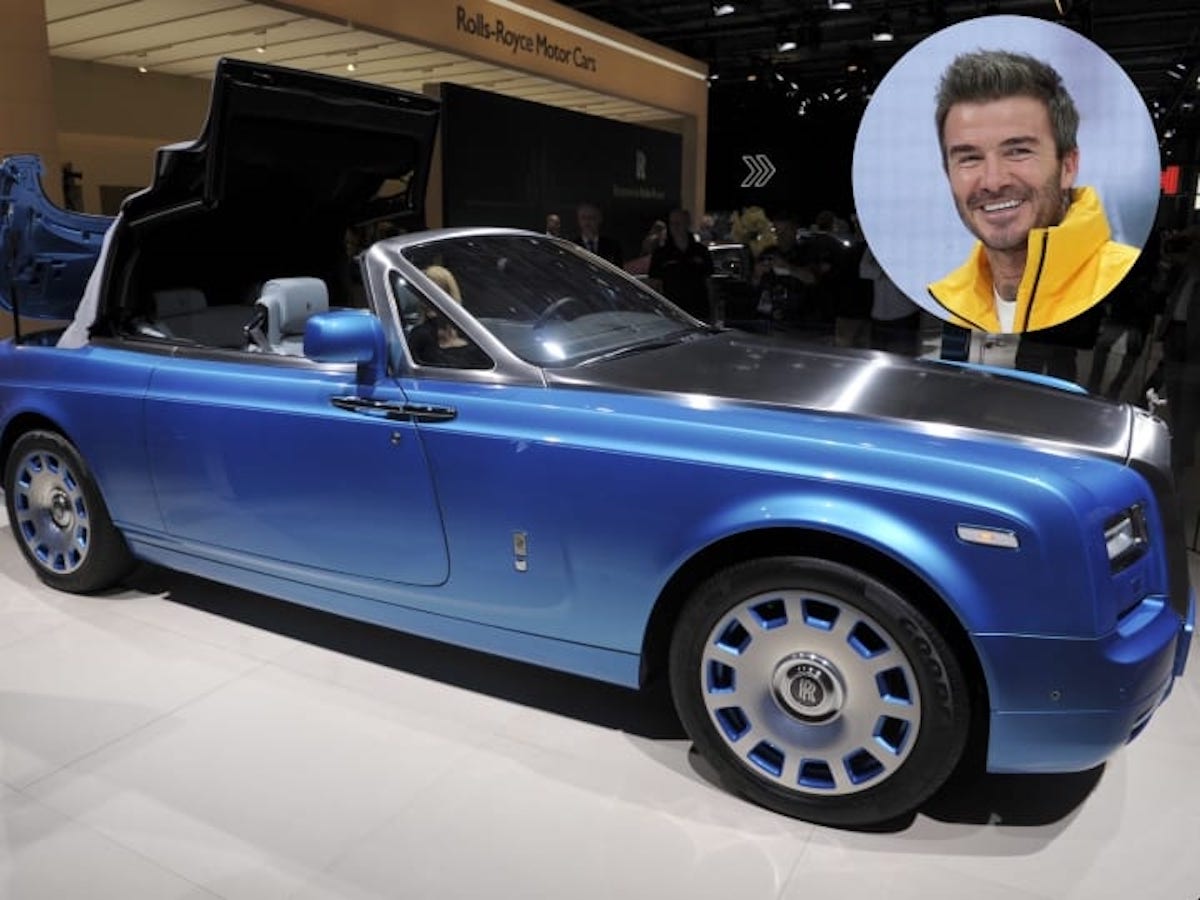 This car has a V-12 engine, Savini-forged wheels, and 452-horsepower. Of course, this isn't the only hot rod that Beckham has.
He owns an Aston Martin, an Audi, a Ferrari, and a Bently, among others.
Rick Ross: Maybach 57
Would you expect anything less from a guy who's always "hustlin?"
Rick Ross' Maybach 57 is as sleek and elegant as it is powerful, thanks to its top-notch engine. It's no wonder this luxury car is this rapper's favorite ride.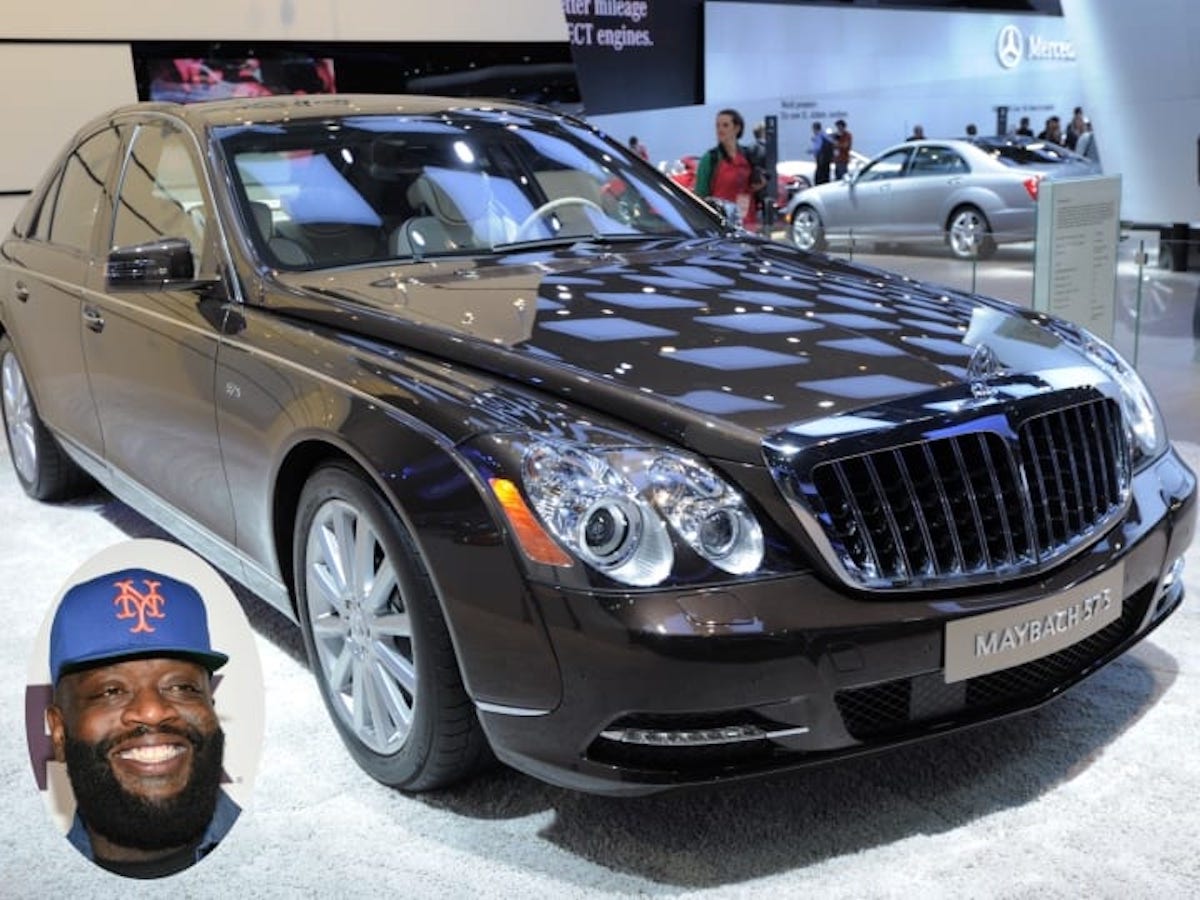 So much so that he even named his music brand Maybach Music Group in honor of this car, which is worth $430,000.
The car was discontinued in 2013, but Ross believes that will only increase its overall value.
Jay Leno: Mercedes SLR McLaren
Known for his love of luxury and vintage cars, the former late-night host's favorite is his Mercedes SLR McLaren.
Since he left the TV spotlight, Leno has been enjoying his top-of-the-line vehicles more than ever.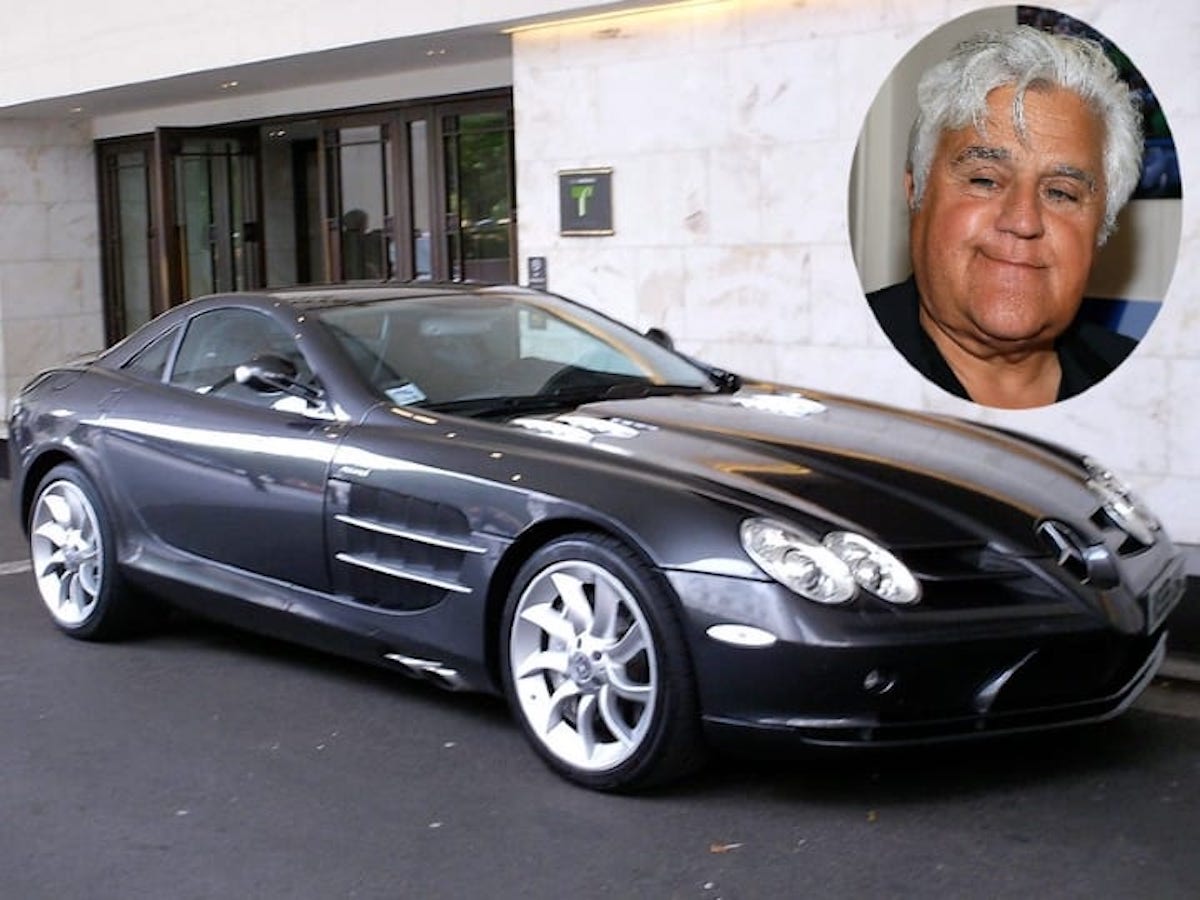 And it's easy to see why he loves his McLaren.
Not only can this $500,000 ride make some impressive tight turns, but it can also reach a maximum speed of 208 mph. Good for Leno.
Nicolas Cage: Ferrari Enzo
Nicolas Cage has been known to drop his cash on some seriously questionable thing, likes a dinosaur skull.
But his flashy Ferrari Enzo is not one of those things.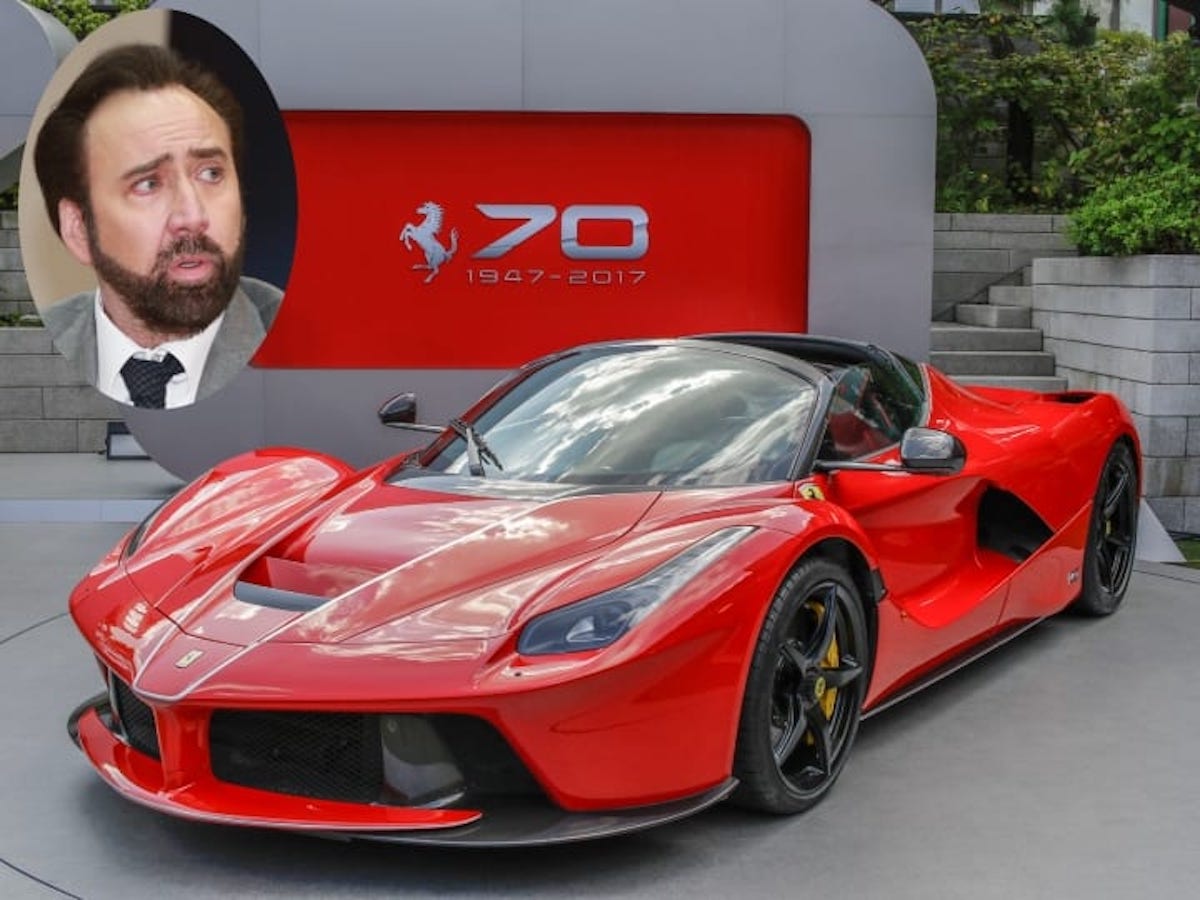 While this $670,000 car has been named one of the ugliest cars by Bloomberg Businessweek, it was a favorite of the actor's for many years.
That is until he had to sell it to pay off all of that fun tax debt he accrued. Really shouldn't have bought that dinosaur skull, Nick.
Jerry Seinfeld: Porsche 959
If you've been a fan of the standup comedian's Netflix series, Comedians in Cars Getting Coffee, then you know how much Jerry Seinfeld likes his nice rides.
Rumor has it that his favorite to cruise around in is his $700,000 Porsche 959.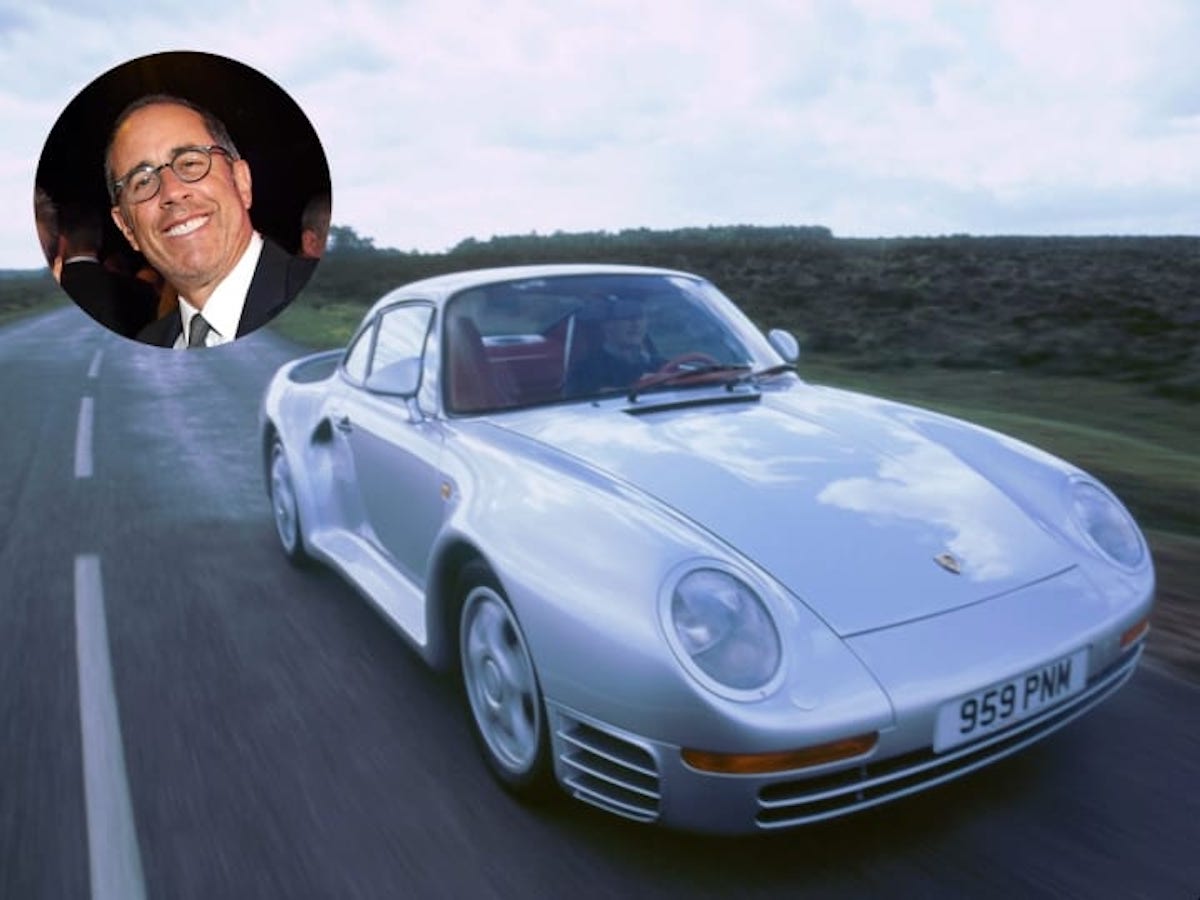 Not only is this car a beauty, but it can put the pedal to the medal too. It reaches 0 to 60 mph in under 3.6 seconds.
Let's just hope Jerry's not trying to sip on some hot coffee while he's hitting max speed in this ride.
Kanye West: Lamborghini Aventador
Rapper and musical artist Kanye West takes the cake for purchasing one of the fastest cars known to man: the Lamborghini Aventador.
This $750,000 care can reach 0 to 60 mph in just 2.5 seconds—which means he's beating any celebrity on this list in a drag race.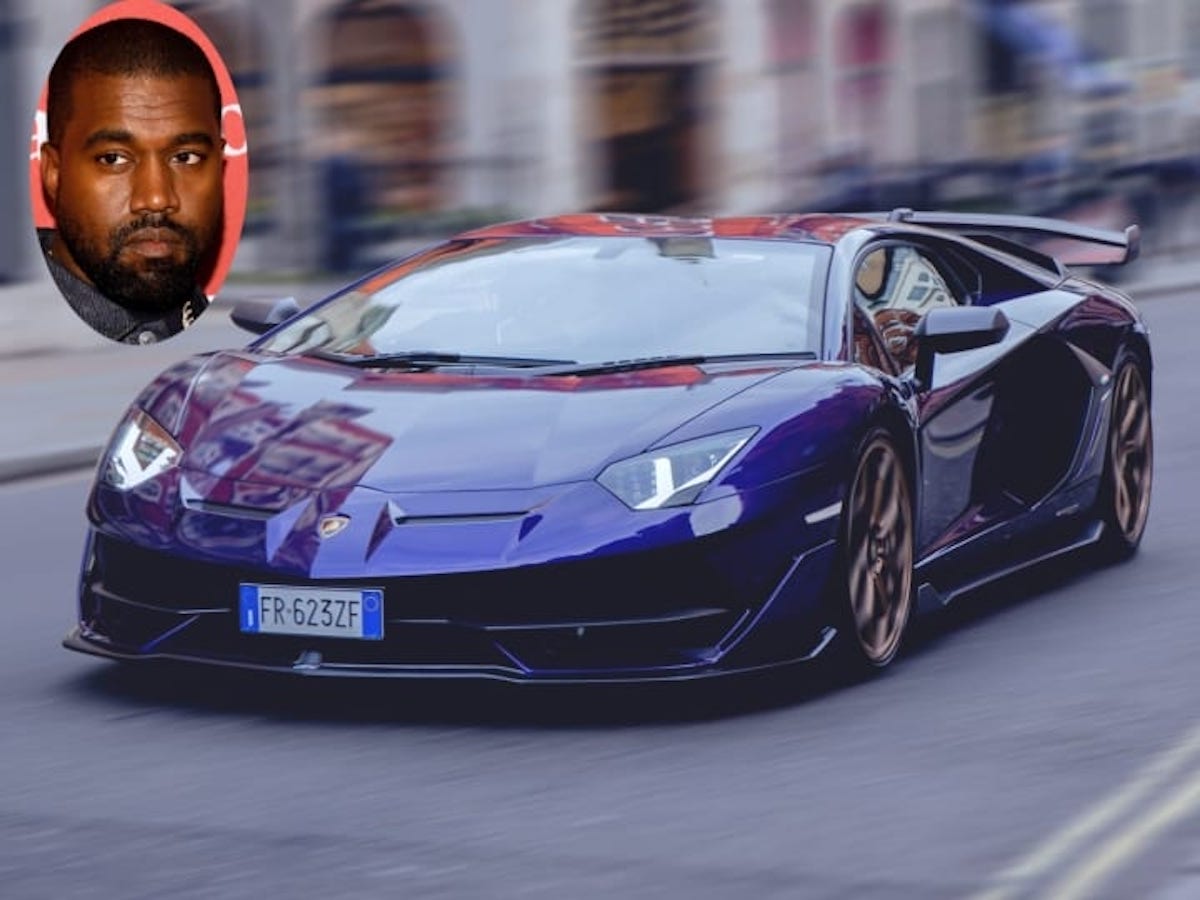 Well, he was, anyway. The Aventador was actually a gift to Kanye, which he loved until it was accidentally crushed by his home's electric gates.
Apparently, one of the rapper's employees was driving it when the accident happened.
Beyoncé: Rolls-Royce Silver Cloud II Convertible
As rich and famous as Queen Bee is, it only makes sense that she would be driving around in a flashy, stylish car like a 1959 Rolls-Royce Silver Cloud II Convertible.
The car alone is worth $1 million.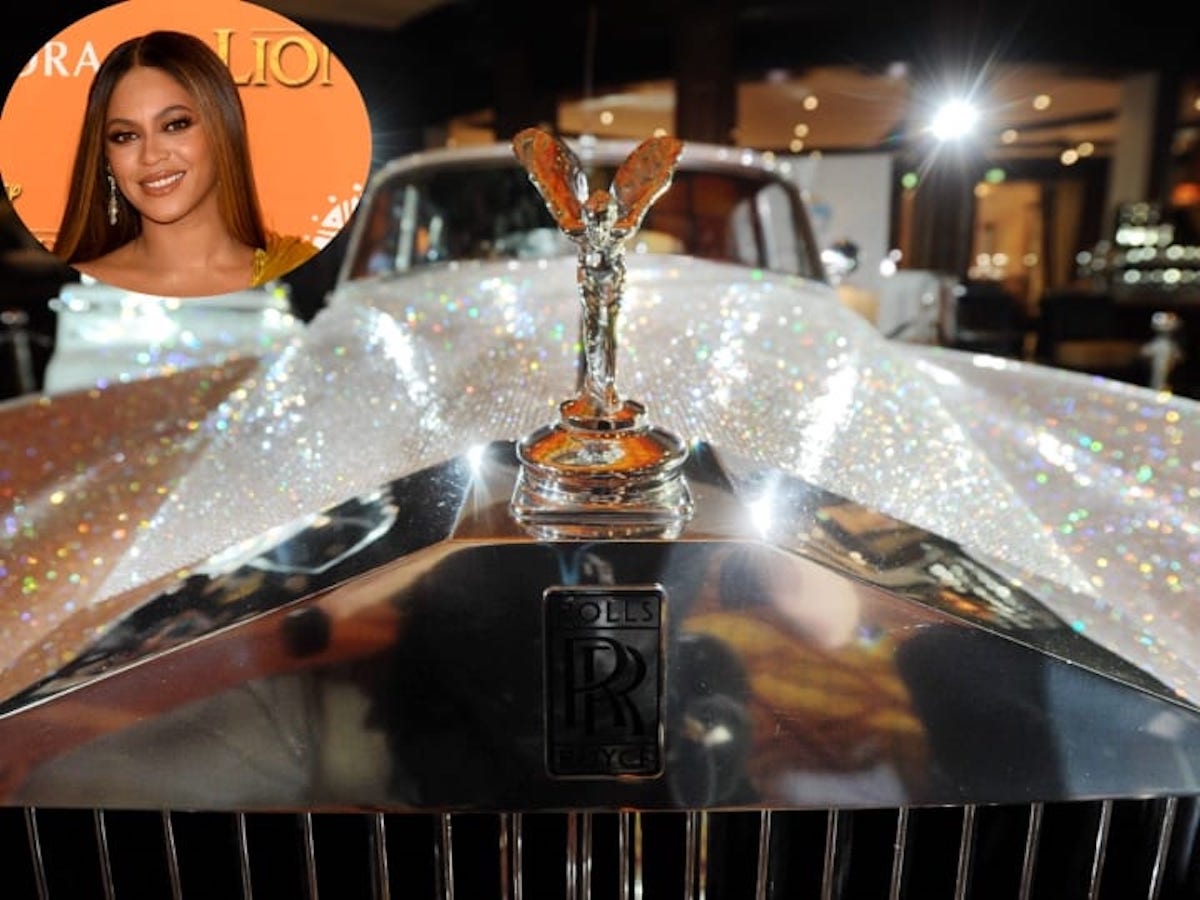 Since it's a vintage ride, it doesn't go as fast as some of the other models on this list.
The convertible can reach over 100 mph, but not often, and takes up to 10 seconds to reach 60 mph. Still, it remains one of the most luxurious cars in the industry.
Steven Tyler: Hennessey Venom GT Spyder
Now that we've gotten into the top 10 most expensive cars, prepare to see some rare finds like Steven Tyler's Hennessey Venom GT Spyder.
This $1.1 million car can reach a 2016 record-setting speed of maximum speed of 265.7 mph.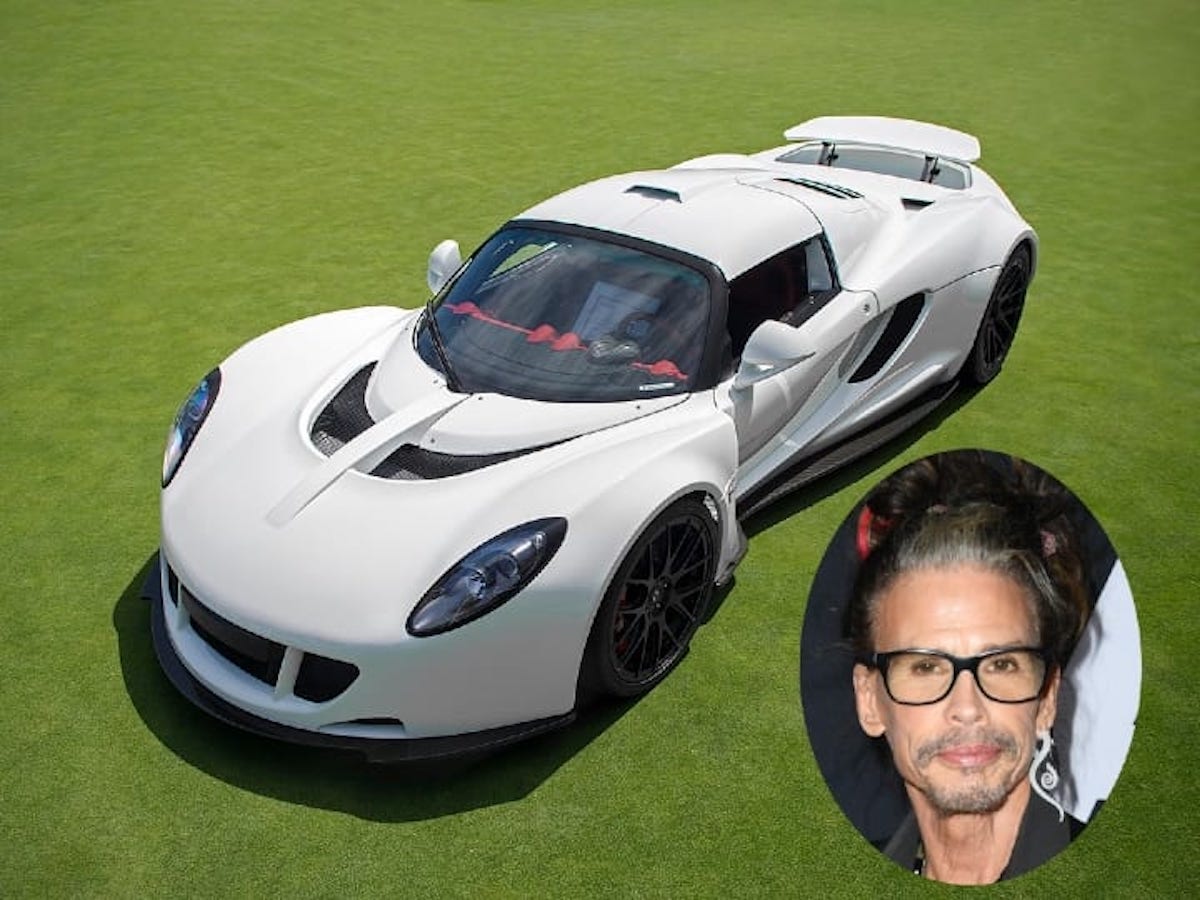 That makes this unique car easily one of the fastest convertibles on earth.
No wonder Steven Tyler is a fan.
Samuel Eto'o: Aston Martin One-77
As one of the greatest African soccer plays ever, a $1.6 million car is a fitting ride.
The Ashton Martin One-77 is only one of the many luxury cars Samuel Eto'o owns, but it's clear why it's his favorite.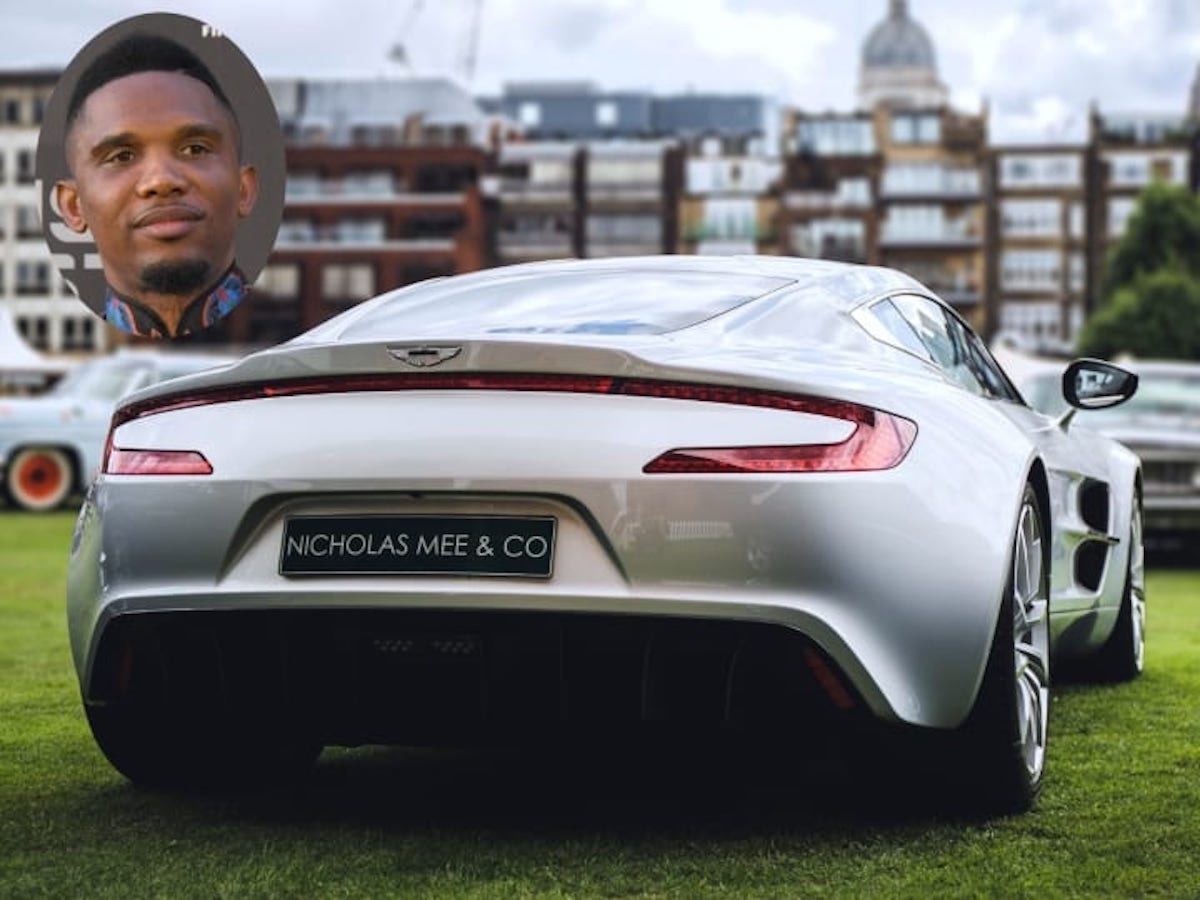 Fitted with a V-12, this ride can reach 220 mph.
It's also a truly unique car as there are only 77 models ever produced. It was discontinued in 2012.
Simon Cowell: Bugatti Veyron
While his musical tastes may be questionable, his taste in fancy cars is not.
The former American Idol judge is a big fan of his customized Bugatti Veyron, which is worth a neat $1.7 million.
Simon Cowell opted for a sleek, black-on-black color scheme with a chrome grill and other features, which makes this car even more unique.
It also comes with an 8.0-liter turbo quad W-16 that can reach maximum speeds of 267 mph.
Flo Rida: Golden Bugatti Veyron
Oh, celebrities and their fancy Bugatti's. Flo Rida's ride is perhaps the most flashy version of Bugattis in existence.
This gold-colored ride is worth $1.7 million and is rumored to also have 24-karat golden plates at the request of the rapper.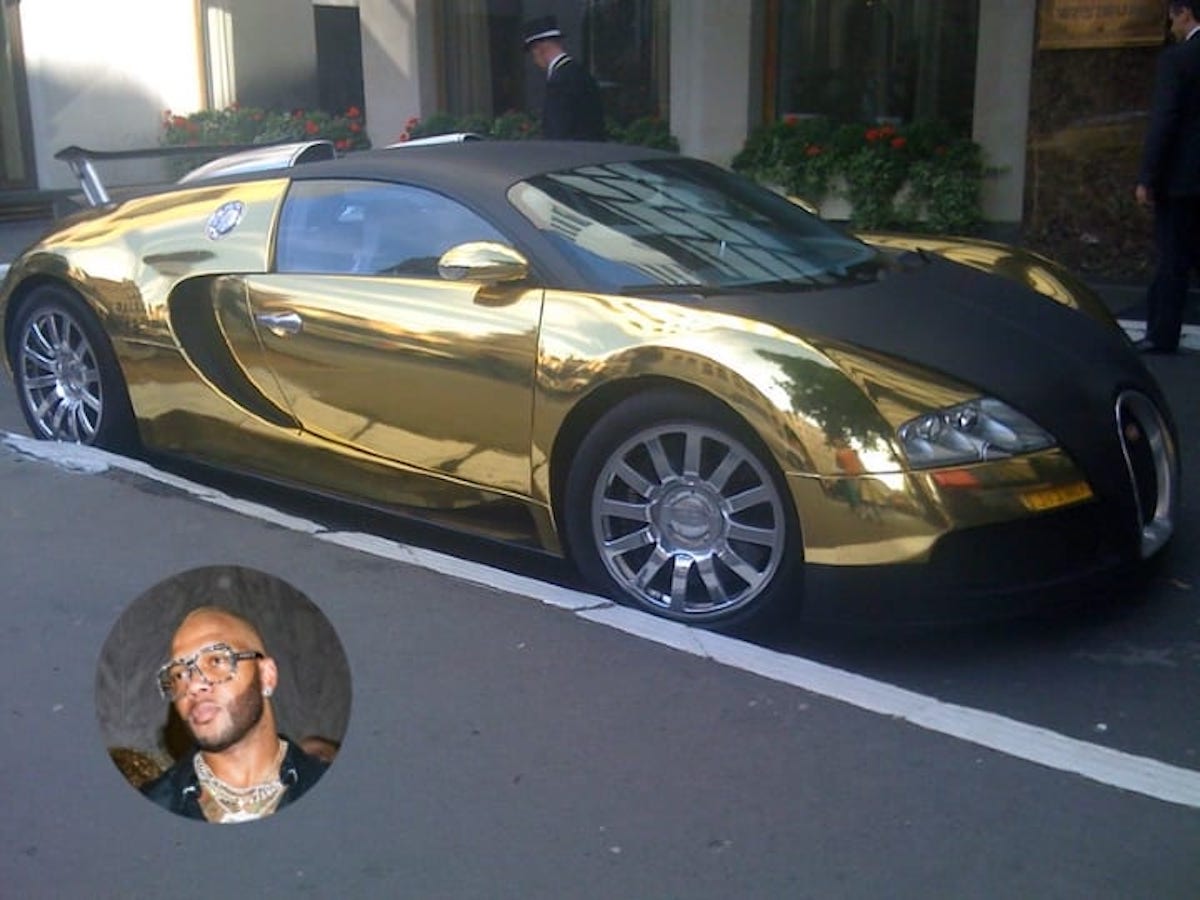 Flo Rida also had a Veyron decked out in white chrome, but it must have not been rare enough.
Needless to say, the gold Buggati is his new favorite ride.
Birdman: Bugatti Veyron 16.4
When you're worth $170 million, such as Birdman, it makes sense to drop $2.4 million on a car, as Birdman did.
His Bugatti Veyron 16.4 is just a part of his impressive collection of fancy rides. He also owns a Mercedes-Benz Sprinter, a Maybach Landaulet, and maybe even a Maybach Excelero.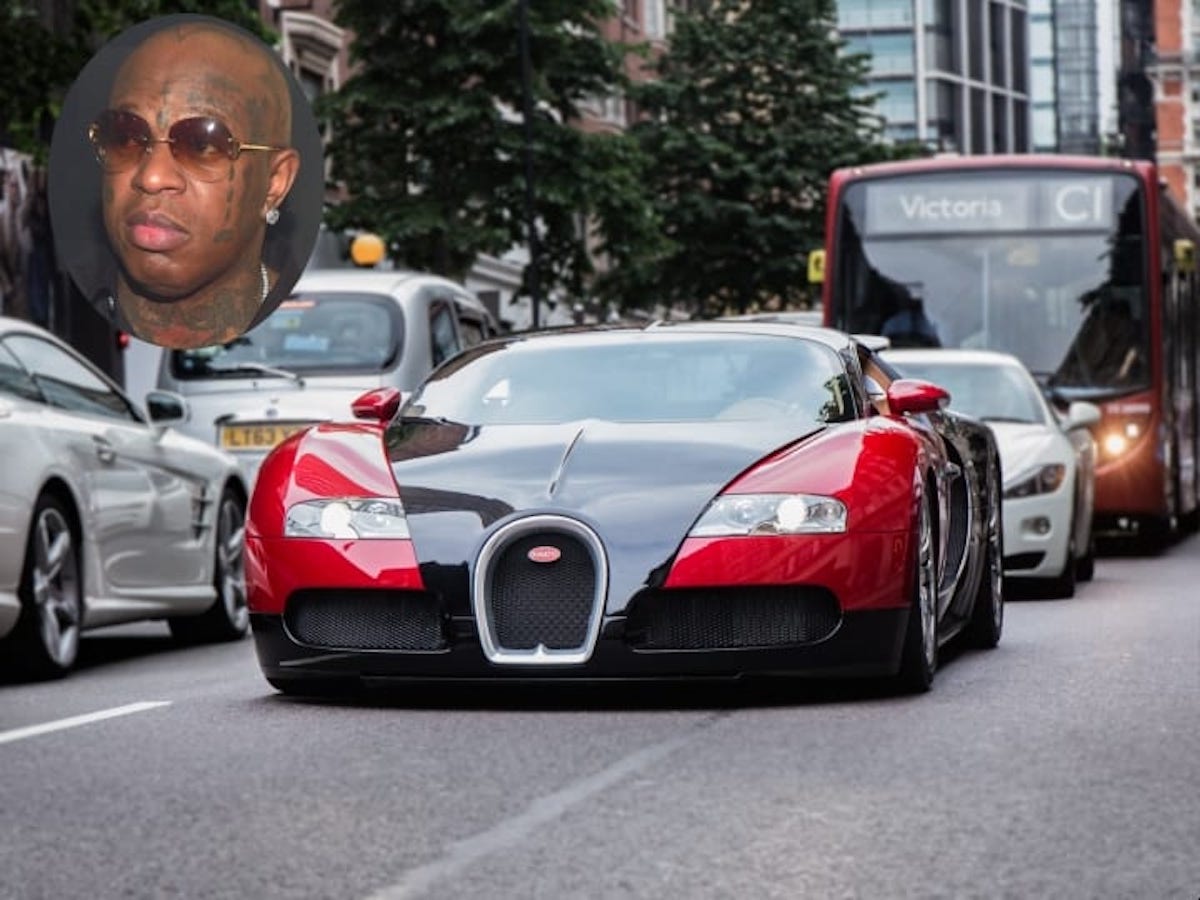 But the Bugatti Veyron 16.4 is his prized possession, and it's easy to see why.
It has the fasted "permitted' engine, reaching 253 mph. Not to mention, it's uber-stylish.
Tom Brady: Bugatti Veyron Super Sport
Sure, the NFL superstar could technically buy his own fancy ride. But his Bugatti Veyron Super Sport was actually a gift from his supermodel wife Gisele Bundchen.
They have a combined net worth of $580 million, so gifting a $3 million car is nothing.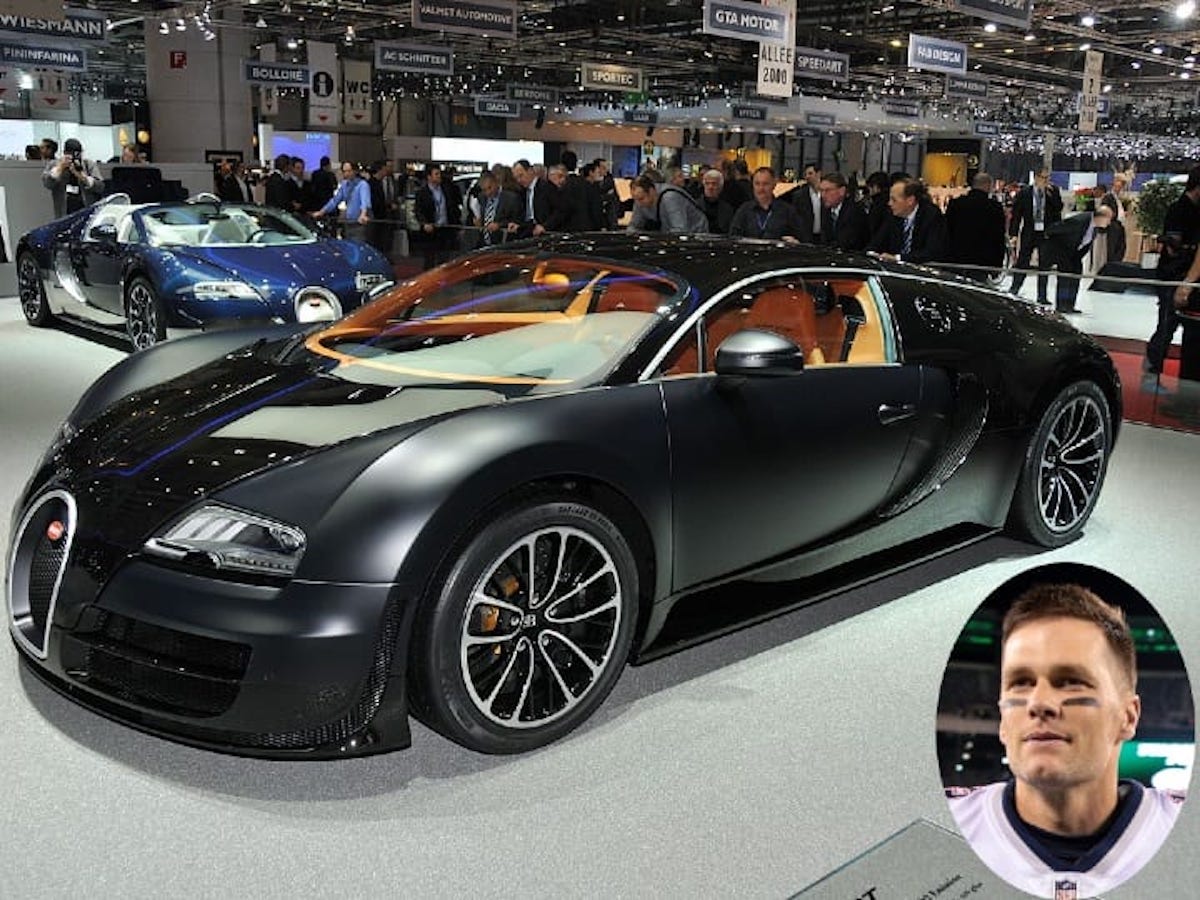 While Brady already has a bunch of Audis in his garage, his black Bugatti takes the title of favorite.
Maybe it's because it was a gift from his wife, maybe it's the fancy interior. Who knows?
Floyd Mayweather: Koenigsegg CCXR Trevitaand
The retired boxer owns his own private jet, so a $4.8 million ride is no sweat.
While he has a fleet of luxury cars, none compare to the Koenigsegg CCXR Trevitaand.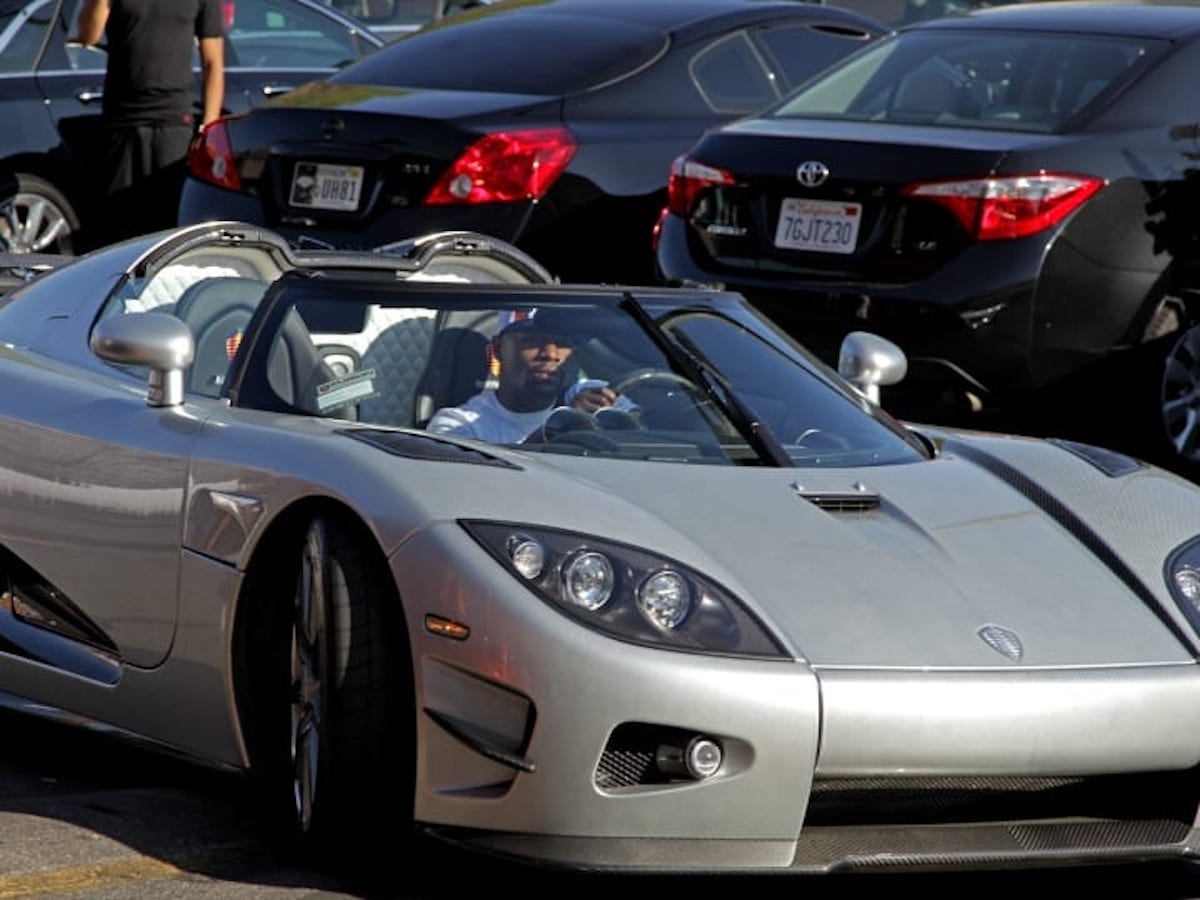 Constructed with white carbon fiber bodywork, this exquisite ride can reach speeds of 254 mph.
It can also get to 60 mph in 2.9 seconds.
Ralph Lauren: Vintage Bentley Blower
The beloved fashion designer has a penchant for vintage cars, but his top pick is his 1929 Bentley Blower.
Estimated to be worth a whopping $5 million, this car was designed to reach higher speeds than other models at that time.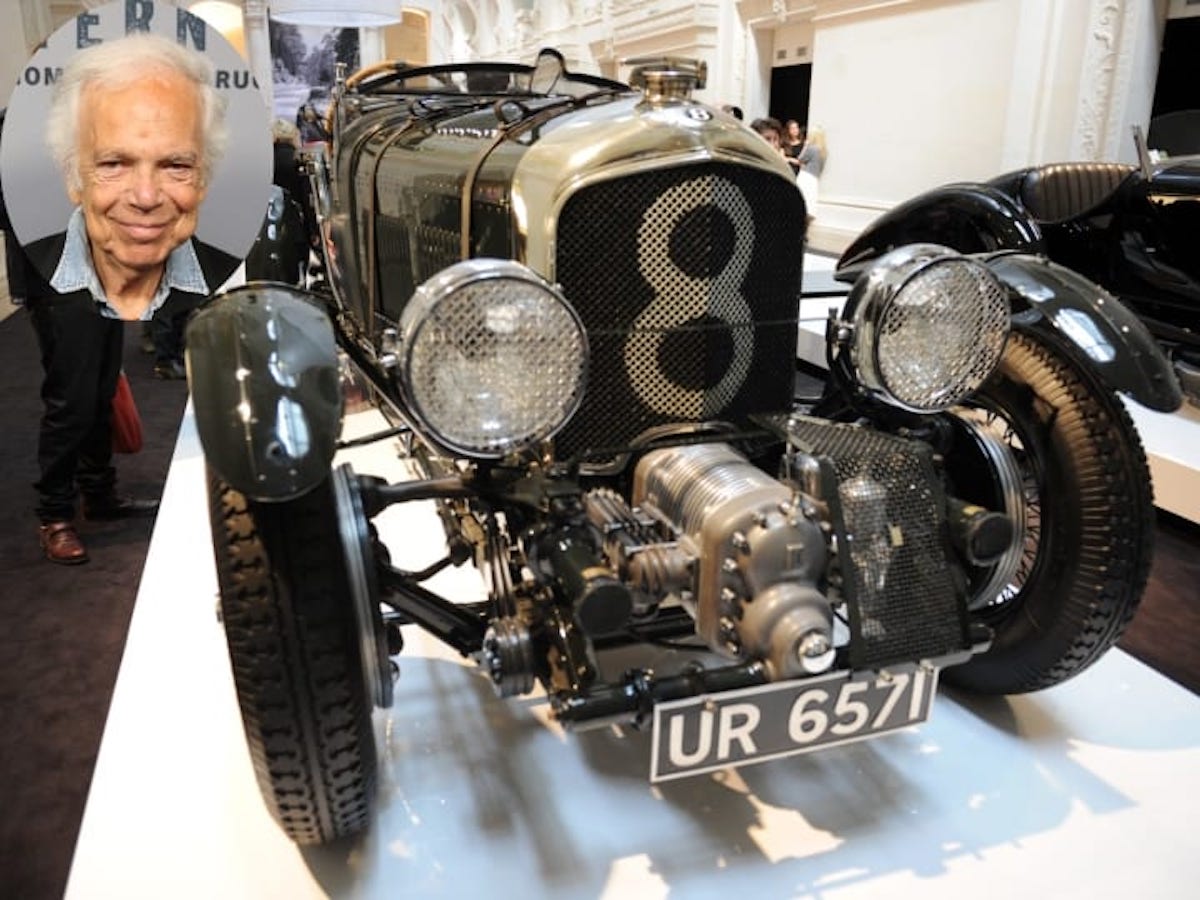 While he's not cruising around in this bad boy much, it is a prized possession in his collection.
Jay Z: Maybach Exelero
Rapper Jay Z takes the cake for the most expensive car.
His Maybach Exelero is worth a massive $8.8 million and is the essence of true luxury.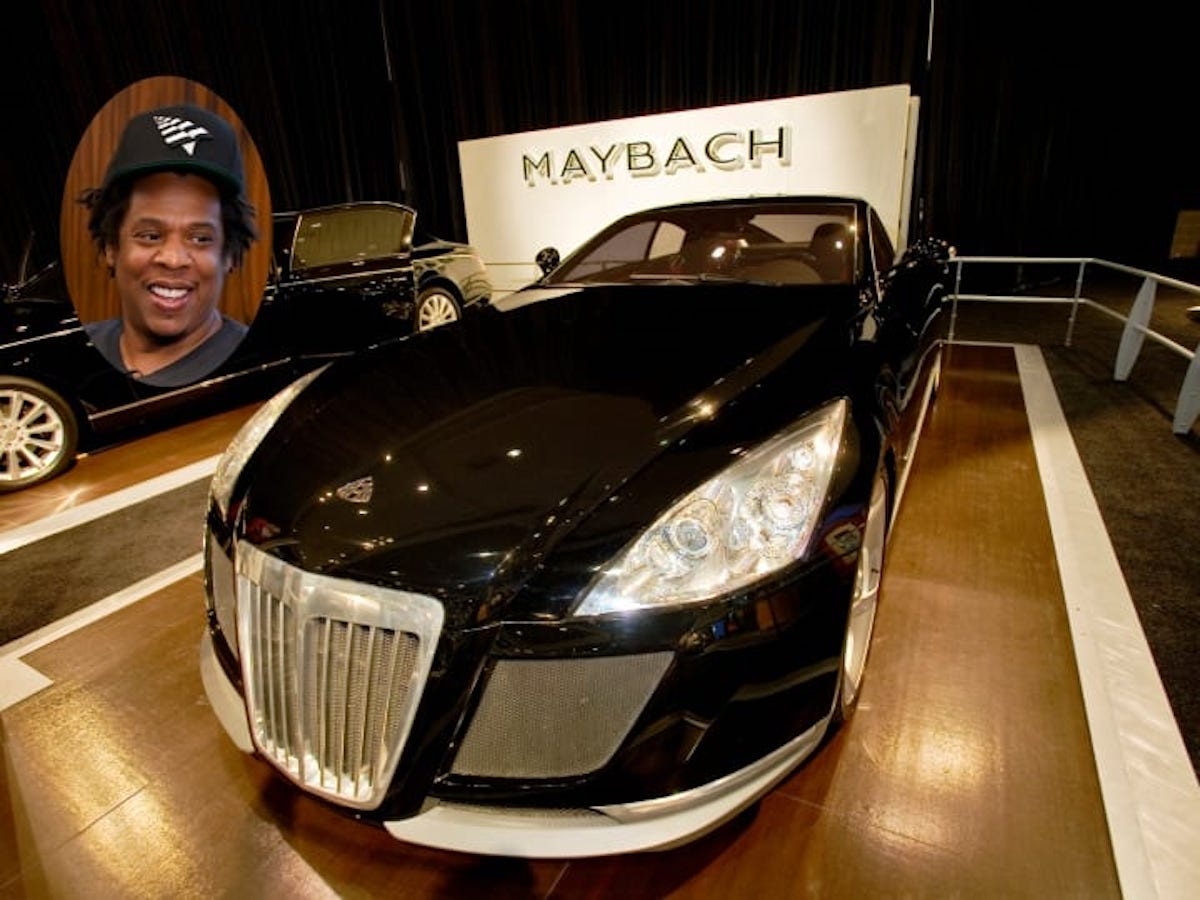 Essentially, this car is a high-performing limo.
Despite its large size, it can still reach speeds of 218 mph while also hitting 60 mph in only 4.4 seconds.