Man Discovers His Thrifted Couch Contains A Life-Changing Surprise
Life is full of ups and downs. Struggles range from a lack of a steady income to health problems to the death of a loved one. Oftentimes, there's no clear answer. All we can do is dig in and persevere through the tough times, hoping that our problems eventually get solved.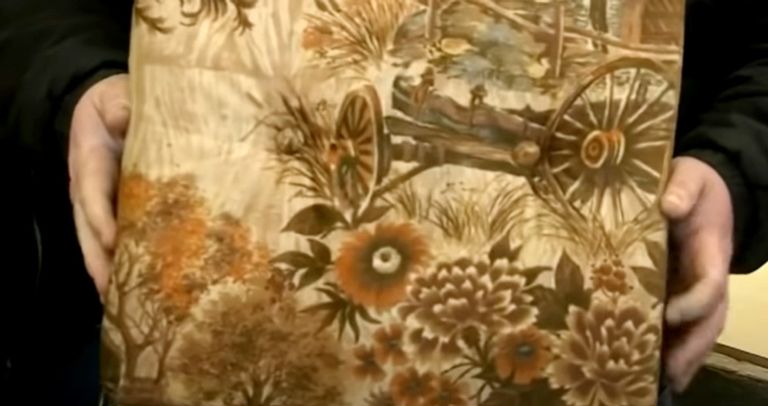 Howard Kirby knows about that first-hand. Rather than letting all the strain, pain, and loss of life get him down, Kirby managed to keep a positive attitude. He had to – not only for himself but for his family as well. One day, he went out shopping for a discount sofa at a thrift store. He found a suitable one and brought it home. Only later on did he discover its true value.
Say Hello to Howard
Howard Kirby calls the city of Ovid, Michigan home. An ordinary working American trying to raise a family in a rough economy, he spent a good chunk of his working life doing floor maintenance for Walmart. For a while, things were okay. Then, his old age made retirement a necessity.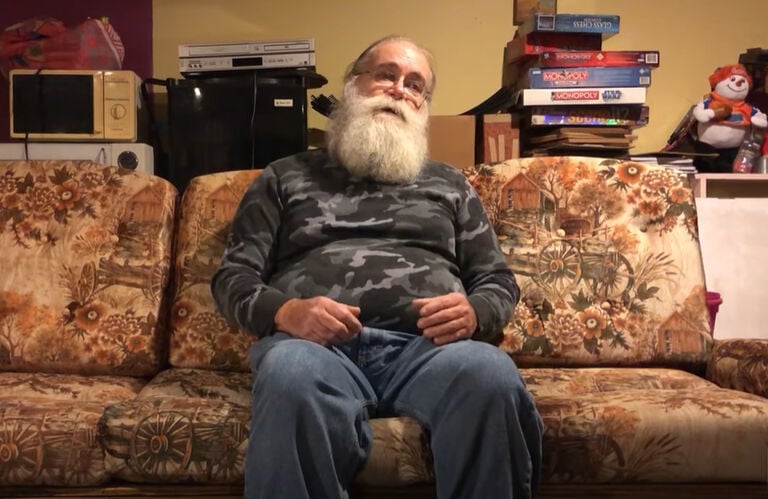 If you met Howard in real life, you'd immediately see that he's a pretty laid-back guy. Yet, despite that friendly outward appearance, there was plenty of struggle in his life.
Howard's Struggles
After many years of a happy marriage, Howard and his wife split up. Divorce is never easy. It takes an emotional, physical, and financial toll on individuals alongside all the difficulty it causes for kids. Although difficult, sometimes it's necessary.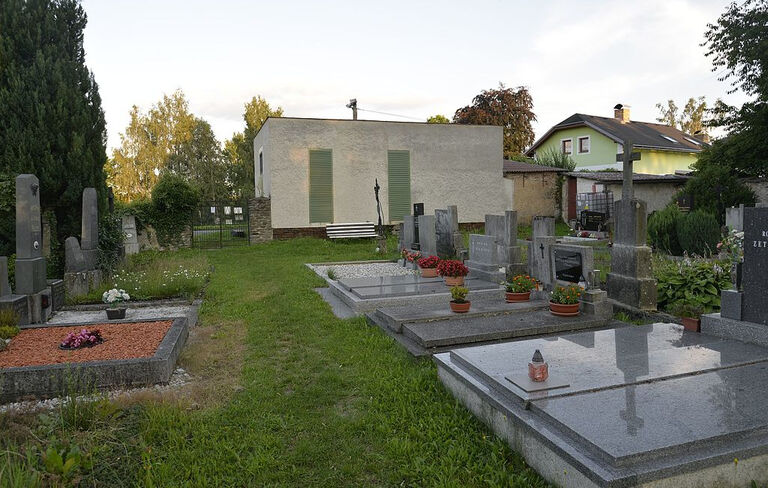 Shortly after the stress of the divorce subsided, Howard was in for other bad news. It turns out that one of his closest cousins died from cancer. The news devastated Howard. Unfortunately, his struggles didn't end there. More bad news was on its way.
Health Problems
As if the divorce and the loss of his beloved cousin weren't enough, Howard was in for more bad news. A visit to the doctor revealed that he had a tumor in his kidney. As you might imagine, Howard was devastated to learn about these health concerns.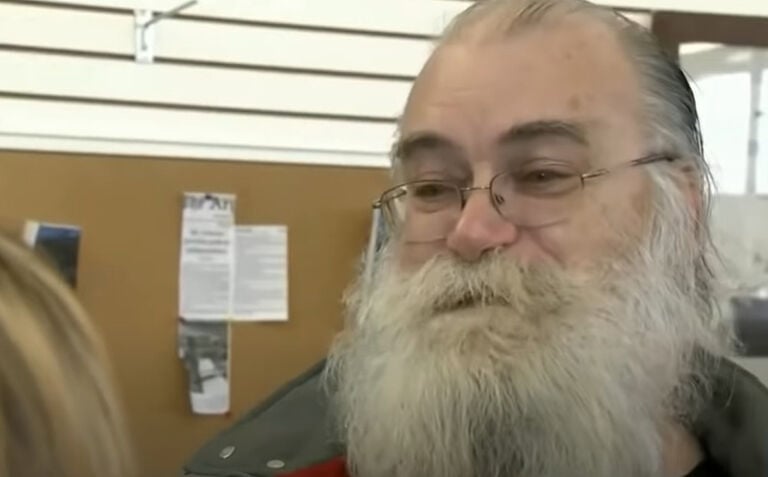 However, he accepted it and booked an appointment for surgery. Luckily, the doctor was able to remove the tumor from his kidney alongside any possibility of cancer. He could breathe a sigh of relief. With his health back, Howard focused on other family duties.
A Great Dad
Although he lived alone, Howard was the head of a very busy home. That's because he was a huge animal lover. He shared his Michigan home with six cats and a dog. As you can imagine, things were a bit noisy and crowded, but he liked it.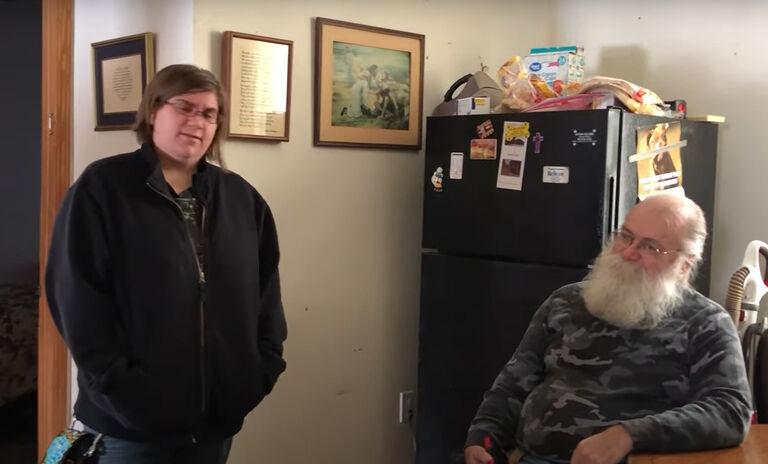 Soon someone else moved in – his oldest son, Ben, and his daughter-in-law Diane. Unfortunately, Ben had recently lost his job and was running low on funds. Howard invited them over to stay and save up on money.
In Need of A Man Cave
Now, with six cats, a dog, and two roommates, the house felt a lot smaller. Although Howard was happy to have his son and daughter-in-law around, he also missed the kind of personal space he enjoyed before they moved in.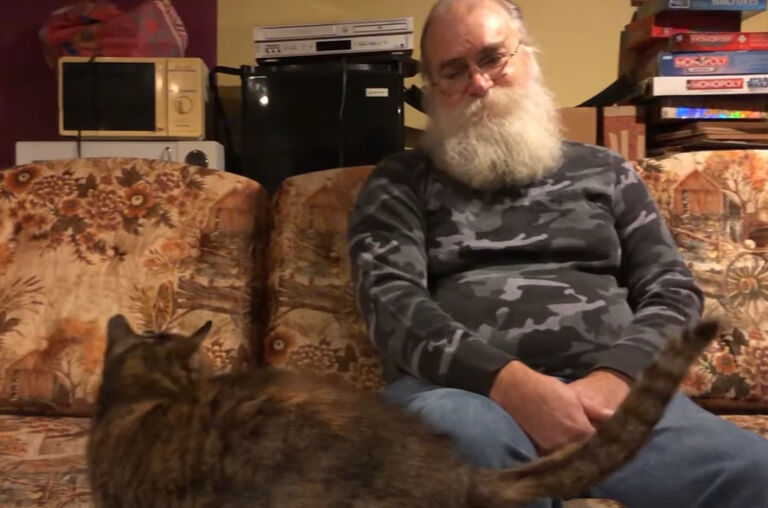 So, he decided to make some changes. He needed a quiet space all his own, so he chose to build a man cave. Also known as a manspace, manland, or mantuary, a man cave is a cornered-off part of the house where a man can spend time alone.
Finding the Right Furnishings
After Howard came up with the idea and settled on a spot in the house, he got down to the practical details – furnishings. No one wants a man cave without a comfortable space to sit, so he knew he needed a sofa.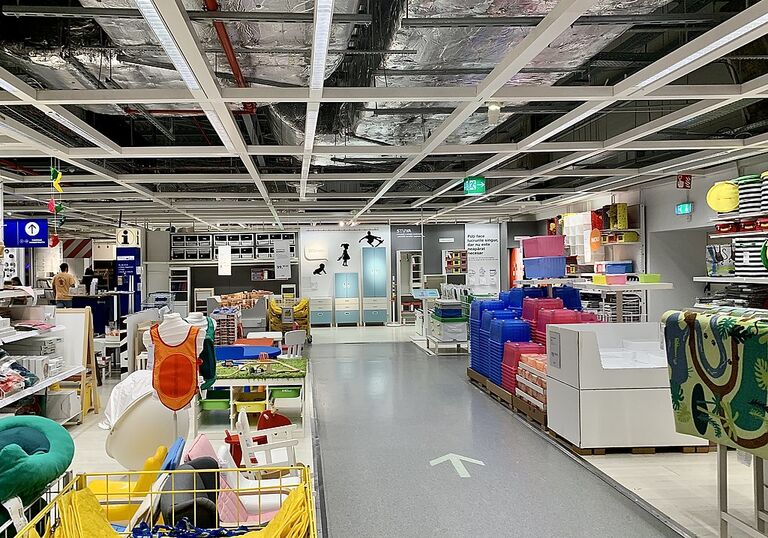 However, brand-new furniture is expensive. Already on a fixed income and with plenty of others to support, Howard didn't have a lot of extra cash to spend. Luckily, he knew just the spot to pick out a comfortable sofa.
A Thrifty Plan
The latest leather sofa was out of Howard's price range. Trying to put it on a credit card or pay in monthly installments would only pull him deeper into debt. What would be the purpose of that? Rather than enjoying the feel of the sofa, he would be stressing about how much it cost!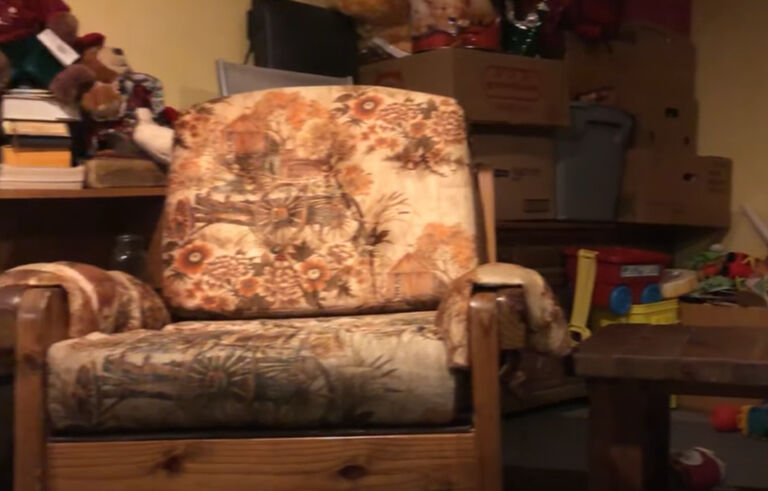 Instead of doing that, Howard went for the sensible solution – an affordable couch at a secondhand store. As long as it was comfortable, clean, and within budget, he was happy.
Thrift Shopping
The store with the widest range of options was the Habitat for Humanity ReStore in Owosso, Michigan. Only a few minutes drive from Howard's home in Ovid, it couldn't be more convenient. He parked, went in, and searched the store.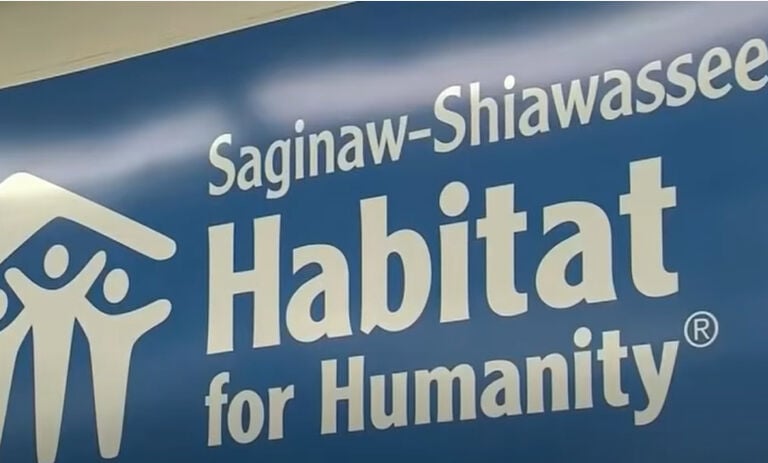 Eventually, his eyes drifted toward an ottoman sofa. Although a little used, it retained some charm. For the man cave Howard dreamed of building, the secondhand ottoman was a perfect fit. As Howard would soon find out, it was a lot more than a perfect fit.
The Furniture Feels Weird
As you probably guessed, Howard settled on the ottoman. After forking over the cash, he had it packed up and delivered to his house in Ovid. His son and daughter-in-law thought it was pleasant enough and helped him position it in his man cave.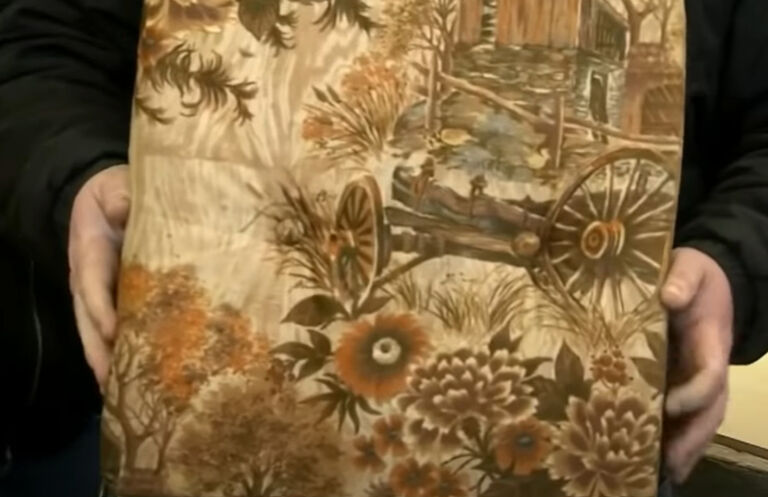 For the first few weeks, everything was fine. It was comfortable enough and it provided him with a quiet space to unwind. Over time, though, Howard felt that something was off about the sofa. One cushion in particular was much harder than the others.
Investigating the Cushions
The slight discomfort bugged Howard enough that he decided to let his son Ben and daughter-in-law Diane know about it. At first, they brushed it off but then decided to give it a second thought. What's the point of having a man cave couch if it's too uncomfortable to sit on?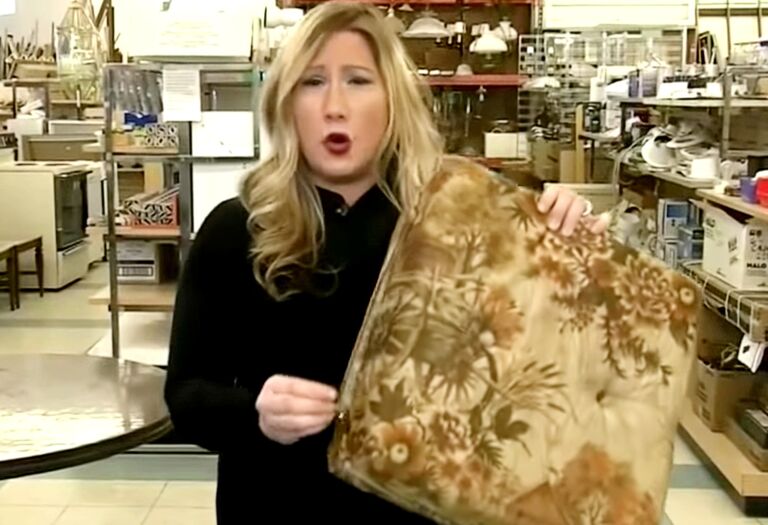 Ben and Diane decided to test out the couch. They sat down and, to their astonishment, found that Howard was right – it was way too uncomfortable. So, they investigated the cushions.
The Discovery
The investigation didn't take long. Diane simply unzipped the couch cushion and immediately fell silent. She was astonished by what she discovered. The only words she could get out were, "Dad, money!"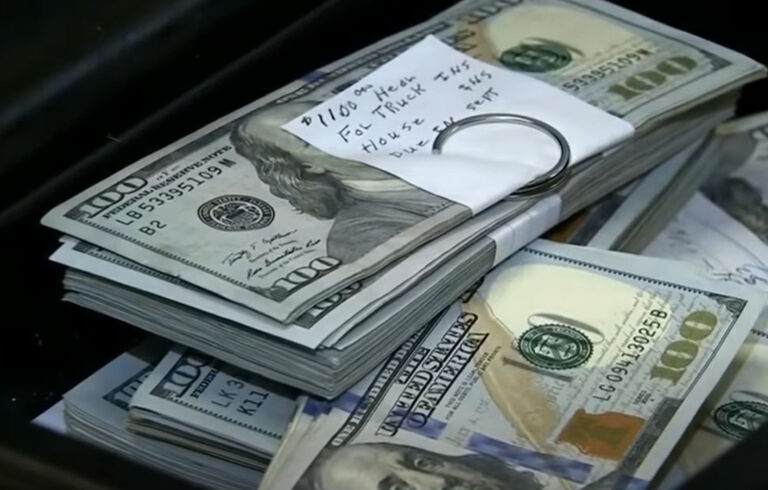 Both Howard and Ben looked inside the cushion and were just as shocked to see it stuffed with cold, hard cash. Was it real? Why was it there? And who hid it inside the cushion? The family was certainly buzzing with both excitement and questions.
Totaling Up The Cash
After the initial shock of finding cash stuffed in a couch they bought from a thrift store wore off, they began counting the bills. Much to their surprise, every last bill was real. The grand total was $43,170!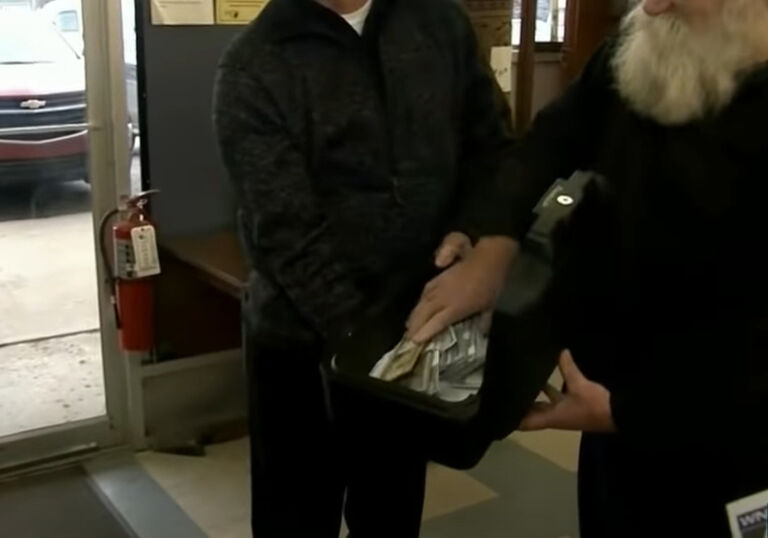 Howard immediately decided to seek legal help to figure out what he should do. His lawyer informed him that there was no legal requirement saying he had to forfeit the money or the couch. Was Howard now $43,000 richer?
Howard's Morals
While Howard was initially overjoyed about discovering the money, knowing it could benefit his family greatly, he was still curious about who the money truly belonged to. He felt a moral obligation to get to the bottom of it all.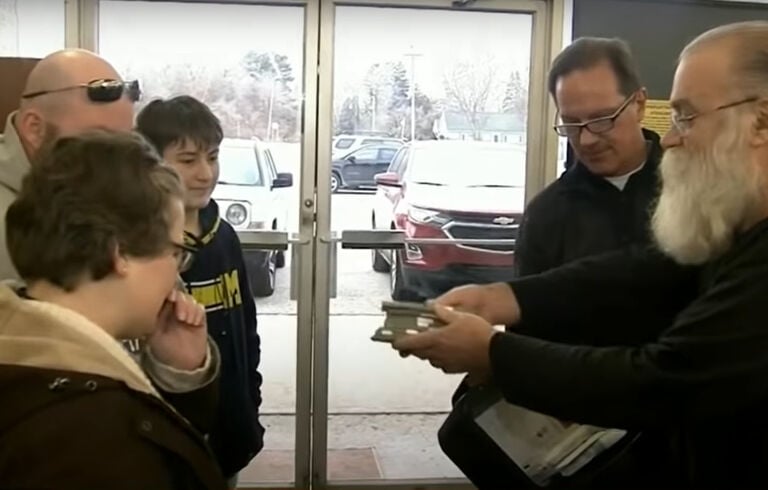 Howard contacted the store who was able to trace down the person who donated the couch. Kim Fauth-Newberry was the one in question. Howard arranged a meeting with her back at the store where he graciously gave her back all the money he discovered in her old couch.
Rewarded For His Actions
Kim and her family were incredibly grateful for Howard's selflessness. The couch had belonged to her grandfather who recently passed away, and she had no idea he was stashing money within his old couch cushions. Luckily, Howard's good deed would not go unnoticed.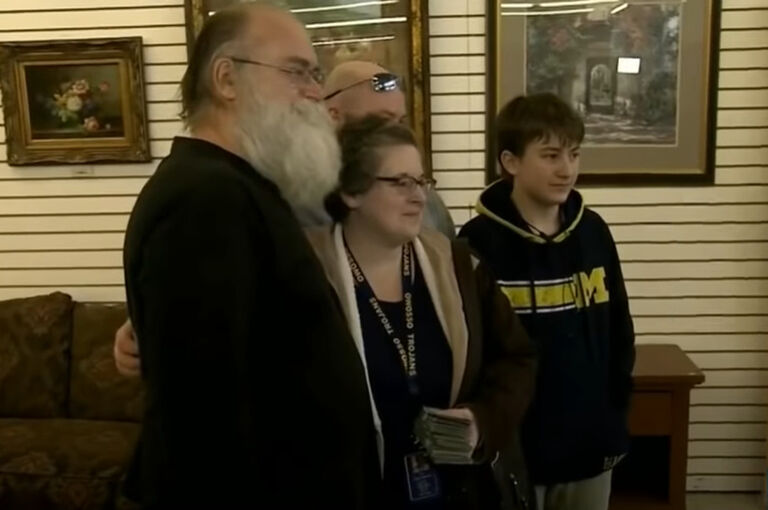 A local building company heard about Howard's story and decided to repair his roof for free. Another man, Jay Tyrrell also read about how Howard graciously returned the money, and he set up a GoFundMe page to raise money for Howard and his family. In the end, Howard walked away with an old couch, a new roof, and $15,000 from the fundraiser. He was more than content from doing the right thing and was grateful for the outpouring support from his local community.