60 Kitchen Gadgets to Make Cooking Easier and More Fun
Cooking is one of those things that's easy to learn but difficult to master. If you want to lighten the burden of cooking, we have good news – there are many kitchen gadgets capable of making your time in the kitchen easier and more enjoyable. These gadgets make a difference in the quality and speed of cooking. They can also make clean-up a breeze. Let's take a look at the best of the best.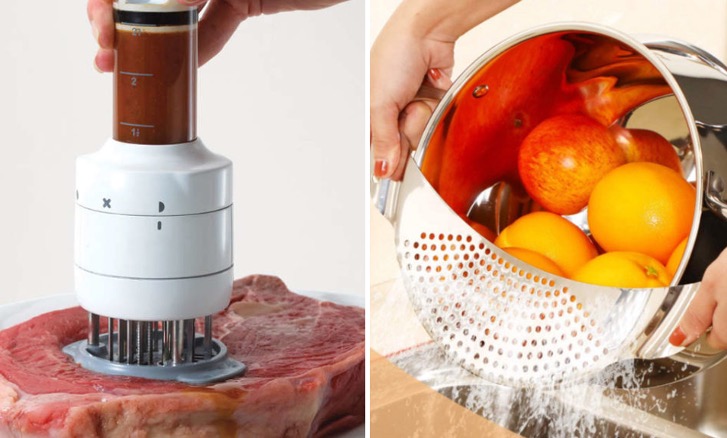 It is our hope that you'll love these products just as much as we do. For full disclosure, we want all our readers to know that we are involved in the Amazon affiliate program, and Your Money Magic may receive a share of the profits made from purchases from the links within this article. Furthermore, Amazon prices may fluctuate, so the products mentioned below may differ from what they were when the article was initially published.
Silicon Utensil Rest for a Mess-Free Cooking Area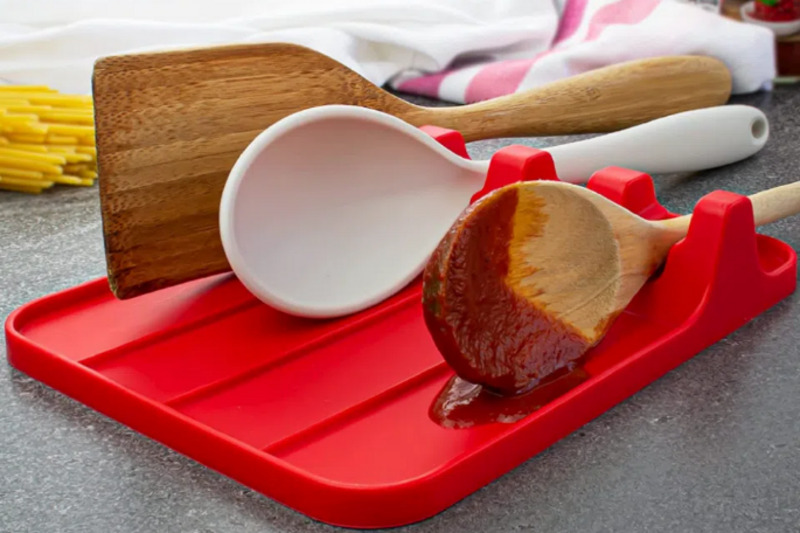 It's inconvenient to see all of your utensils strewn about your kitchen area after you've finished cooking, but this Silicon Utensil Rest is the perfect way to avoid this problem. It's very durable and easy to clean, and it boasts a longer lifespan than wooden or plastic ones, so there's no need for replacements..
Start Your Day With a Cup of Coffee Freshly Brewed in Your Cold Brew Maker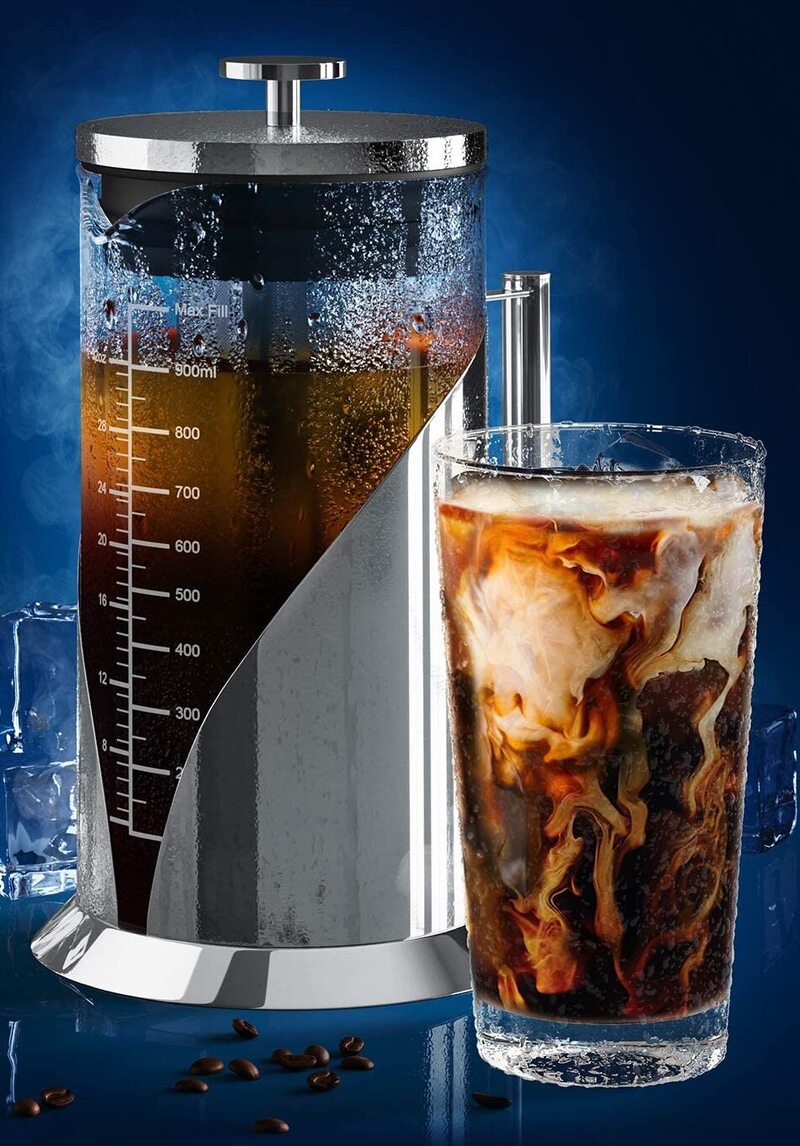 A store-bought coffee is expensive. If you're looking for a cheaper and more reliable option, then this Cold Brew Maker is for you. This money-saving device will allow you to make coffee just as good as those at your local café. It's easy to use and maintain, and cold brew coffee is said to be less acidic, making it easier on your digestive system.
Have Difficulty Tenderizing Meat? A Needle Tenderizer Tool Will Do the Trick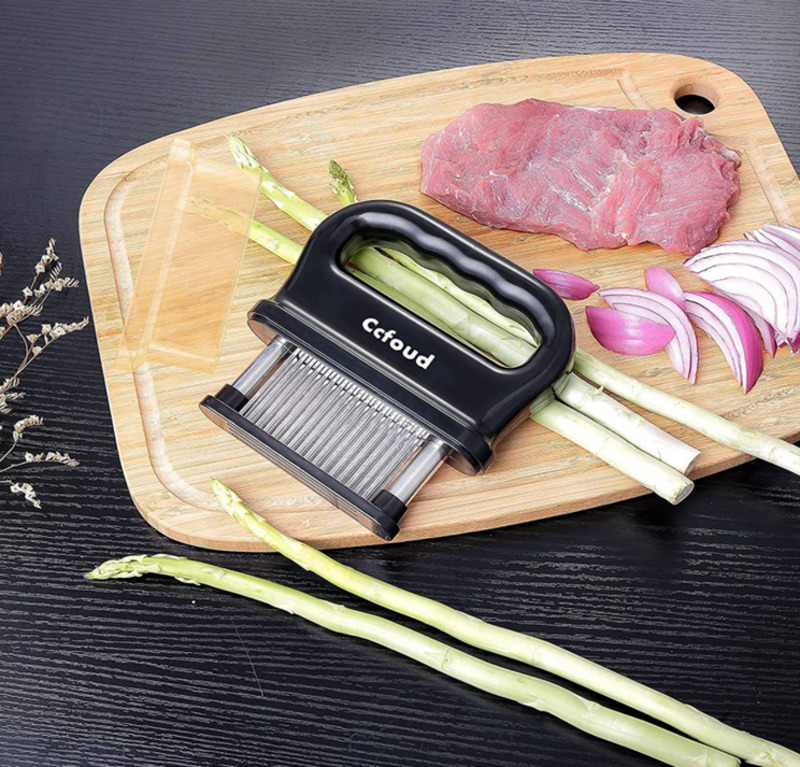 Most people love the taste of juicy, flavorful meat. A Needle Tenderizer Tool has 48 stainless steel needles capable of penetrating the cut of meat you wish to tenderize. They're easy to use, and they work wonders on tough meats. Trying this will make your next meal that much better! 
Enjoy Better Mashed Potatoes with this Potato Ricer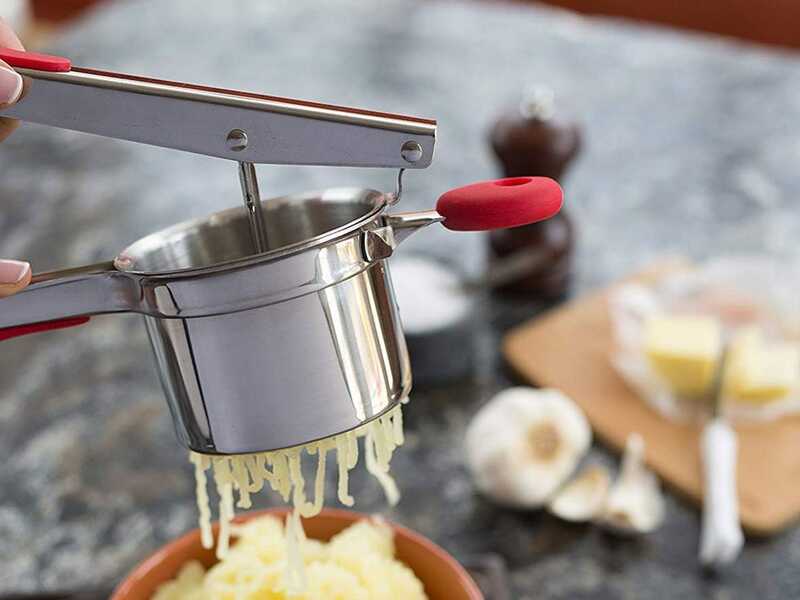 Few people could turn down a big, hot bowl of mashed potatoes. It is one of the best comfort foods that you can find and a beautiful dish to be eaten during a cold winter. We discovered a way to create perfect mashed potatoes, and it is by using a Potato Ricer. The good thing about using this tool is that it makes cooking mashed potatoes a lot easier.
A Plate Stacker for the Microwave Oven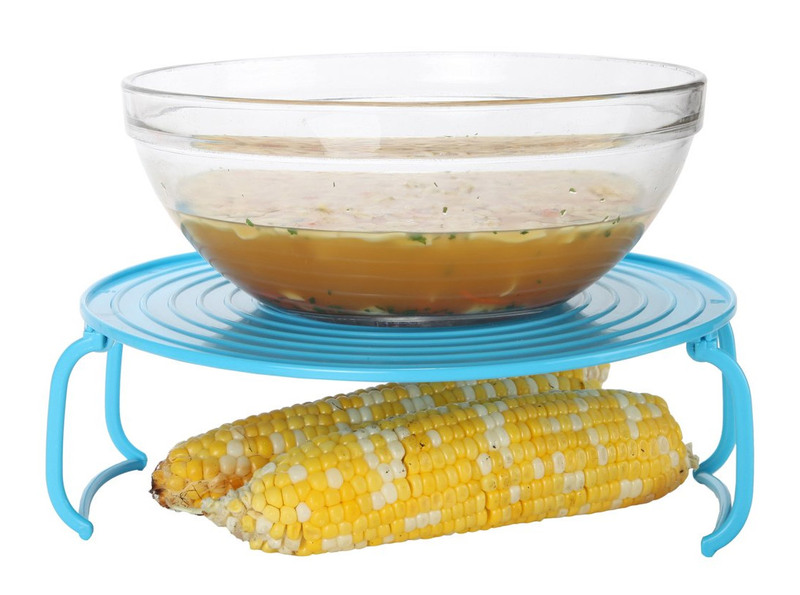 Microwaves are lifesavers, but we can only heat items one at one time because of their limited space. Fortunately, a simple tool called a Plate Stacker can hold your plates in a stackable manner. If you use it, you'll be able to heat more than one dish at a time.
Whole-Meal Microwave Cooker for Faster Cooking
This Microwave Cooker is different from the others you might have seen before. The secret behind this cooker is that it utilizes a steam tray! You can put a lot of food in the trays available, and you'll be able to prepare everything in no time at all! You can save time by not waiting for a pot or pan to boil on the stovetop.
Avoid Contamination By Using These Color-Coded Cutting Boards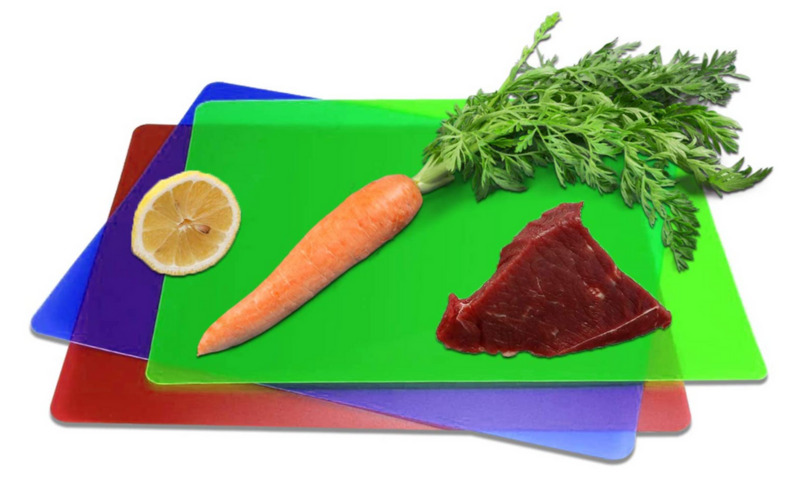 Cutting boards are essential for kitchen work, and they vary in size and shape to accommodate different types of meals. Using only one cutting board to cut meat and vegetables is not advisable as it can lead to contamination. To avoid that, you can use these Color-Coded Cutting Boards. They make the task of preventing food contamination easy.
Keep Your Whiskey Cold With Granite Whiskey Stones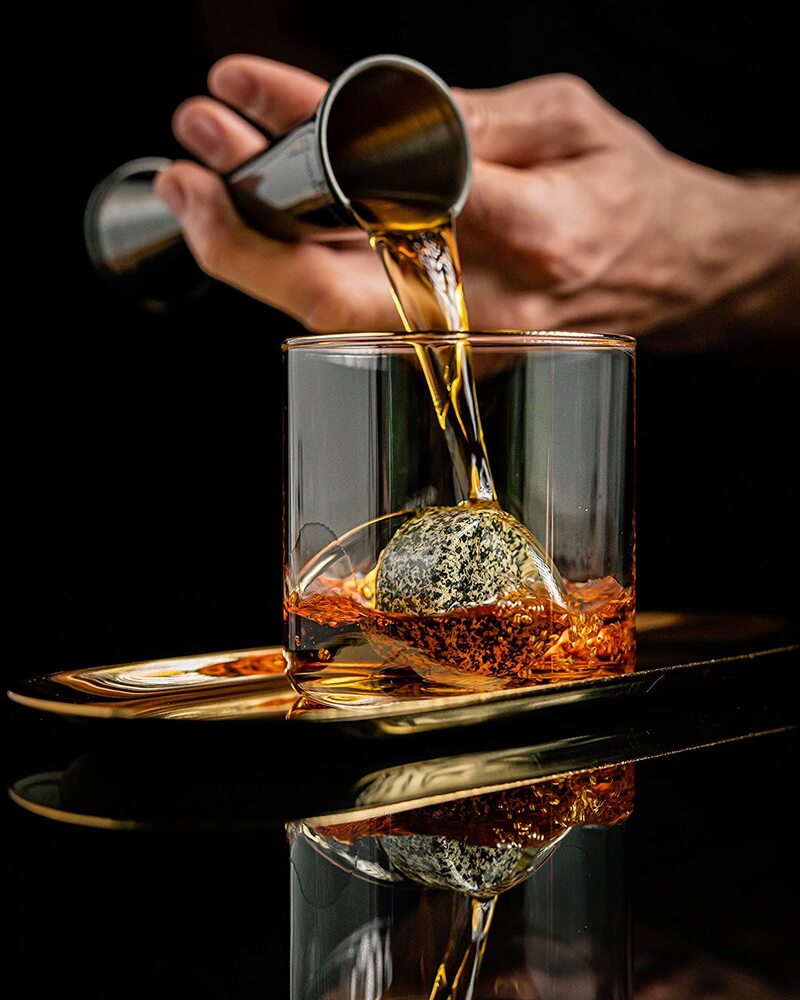 No matter how old or expensive your whiskey is, there's nothing worse than letting it get warm and watered down. That's why we recommend using these Granite Whiskey Stones. You don't need to add ice anymore. These granite whiskey stones will keep your drink cold for hours — just pop them in the freezer, and you're all set!
On The Go? Use This Portable Blender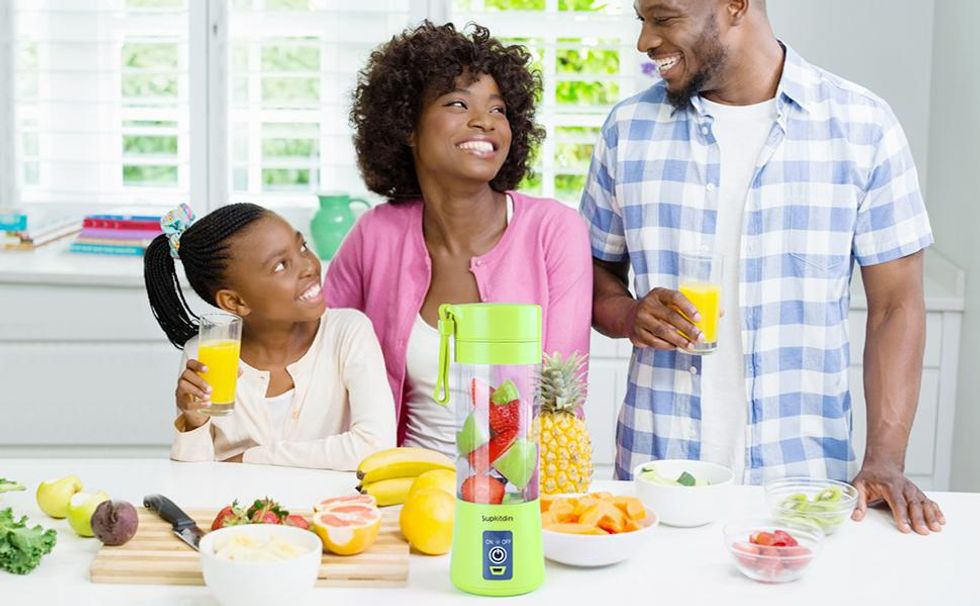 Many people love to be healthy, and one way to do that is by drinking protein shakes or fruit and vegetable juices. Because many of us are always on the go, it can be hard to find the time. But with this fantastic Portable Blender, it is so easy for us to have all the nutrition we need when we're out and about. This blender is durable and scratch-resistant, so you can use it without worrying about damaging it.
Popcorn Poppers for Your Next Movie Night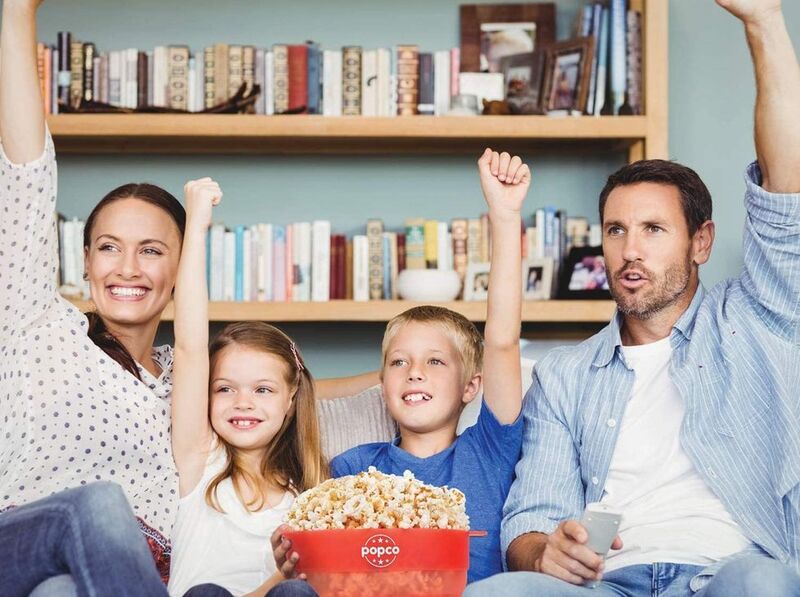 Who doesn't enjoy watching movies with popcorn? Popcorn is the quintessential movie snack. But when it's time to make the popcorn, you might wonder what kind of machine you need to use. Well, worry no more! Use these Popcorn Poppers, and you'll no longer have to worry about burning your popcorn or having unpopped kernels in the bottom of the bowl.
Steam Foods Using a Stylish Steamer Basket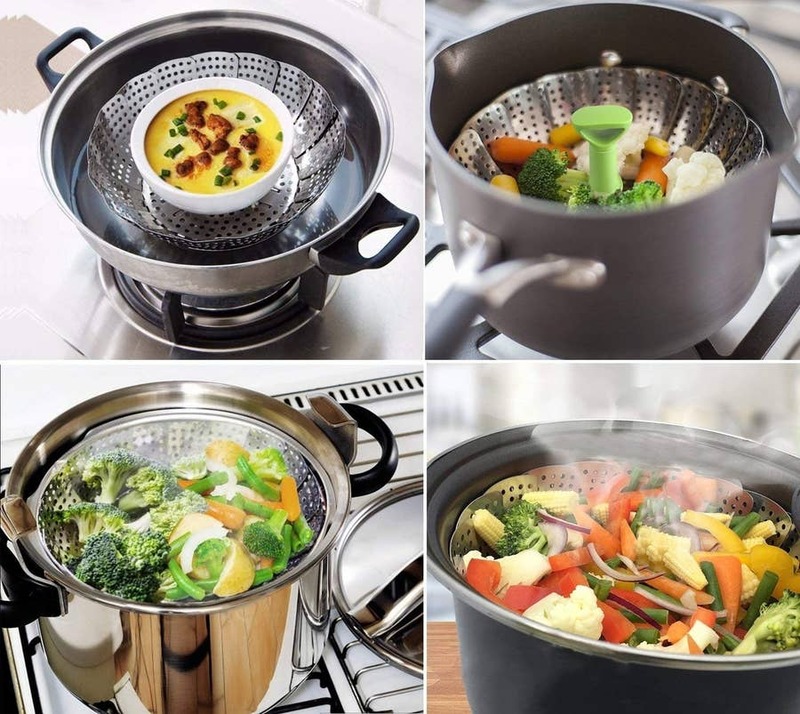 If you are planning to start eating healthier by steaming your foods, we recommend that you use a professional steamer basket. With this steamer basket, you can cook vegetables and seafood with ease. The best part of this Steamer Basket is that it expands and contracts to suit your pan size. It can fit any pan up to nine inches. How great is that?
Keep Your Kitchen Safe with a Mold and Mildew Cleaner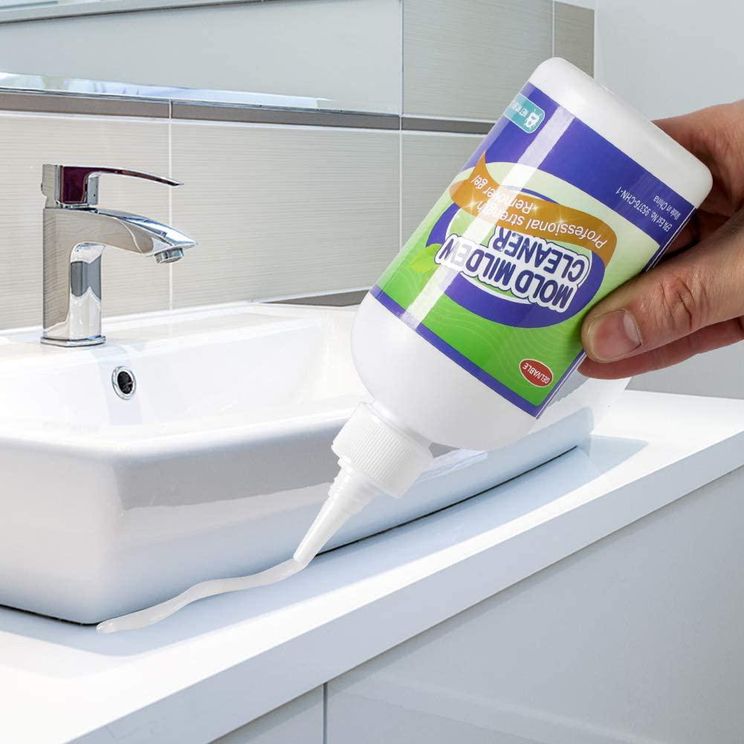 Kitchens are prone to mold because of their moist and humid environment. If you want to get rid of this potential health hazard without harsh chemicals, try using a Mold and Mildew Cleaner. It has a formula that has been designed to eliminate mold growth while saving your home and protecting your health and that of your family. 
Make Fresh Coffee With This Microwave Percolator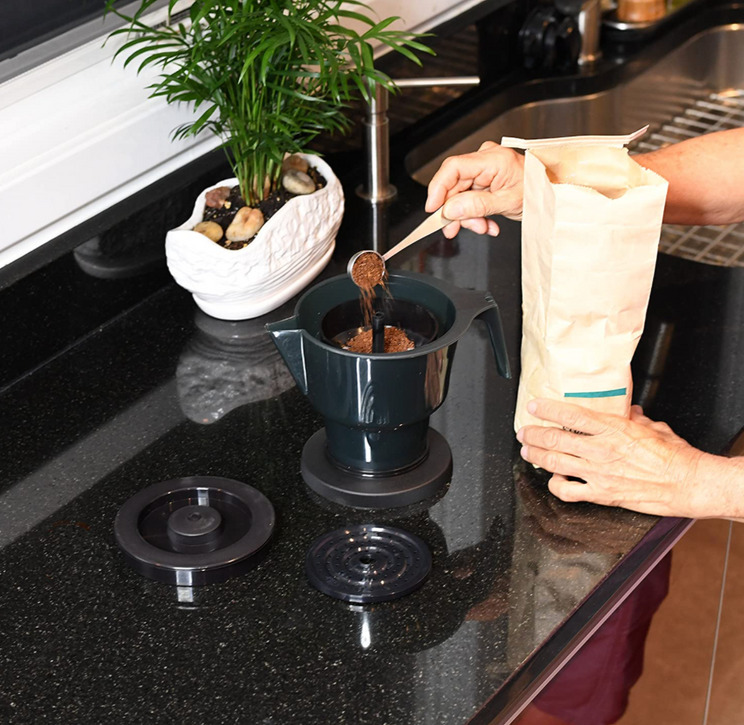 Coffee is becoming more and more popular, and new ways to make it are being invented every year. One easy way is with a Microwave Percolator, which lets you brew coffee in minutes. Instead of laboriously setting up your stovetop percolator and waiting for it to do its thing, you can have fresh and delicious coffee in far less time with a microwave percolator.
This Automatic Stirrer Will Be Your Best Friend in the Kitchen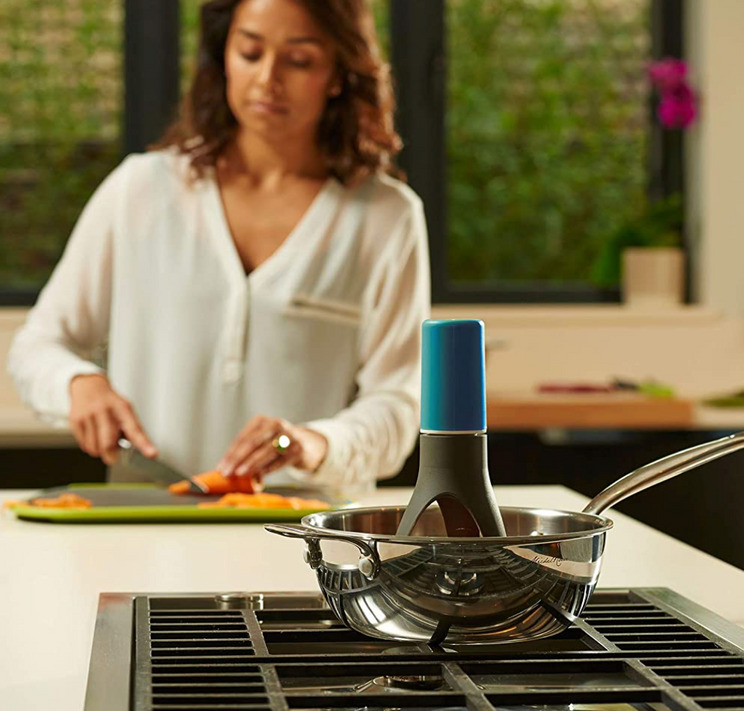 Cooking is fun, but it's also hard work. Trying out different recipes can help you hone your skills, but the constant stirring can be unreasonably burdensome. That's where this Automatic Stirrer comes in! It stirs automatically while you are busy chopping ingredients or doing other tasks on the side.
Enjoy Baking with This Spatula Set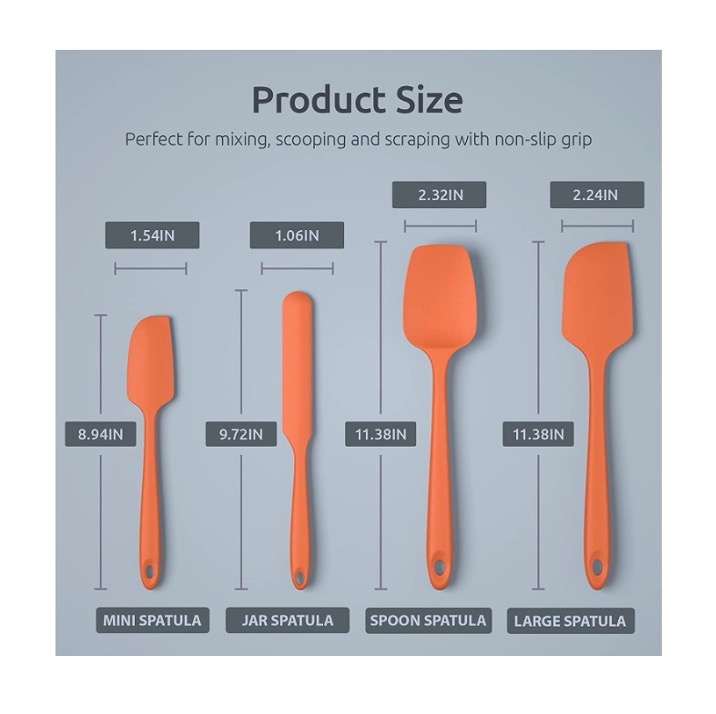 Everyone needs a few really high-quality kitchen utensils in their lives, and this Spatula Set offers the ultimate in convenience and efficiency. It includes a mini spatula, jar spatula, spoon spatula, and large spatula. It's also heat resistant up to 600 degrees Fahrenheit, so it can handle even the most demanding frying sessions.
Crush Your Ice Using This Lewis Ice Bag and Mallet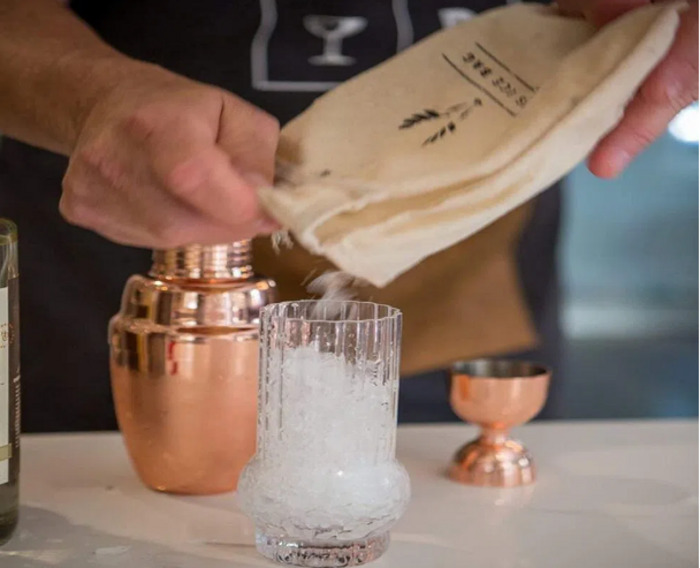 Something about crushed ice makes a drink extra delicious. Thankfully, you can get perfect crushed ice at home without the expense of an ice maker. The secret lies in this Lewis Ice Bag and Mallet, designed to make cleanly shaved ice for use in desserts, drinks, or even cocktails. 
Help the Environment with These Paper Sandwich Bags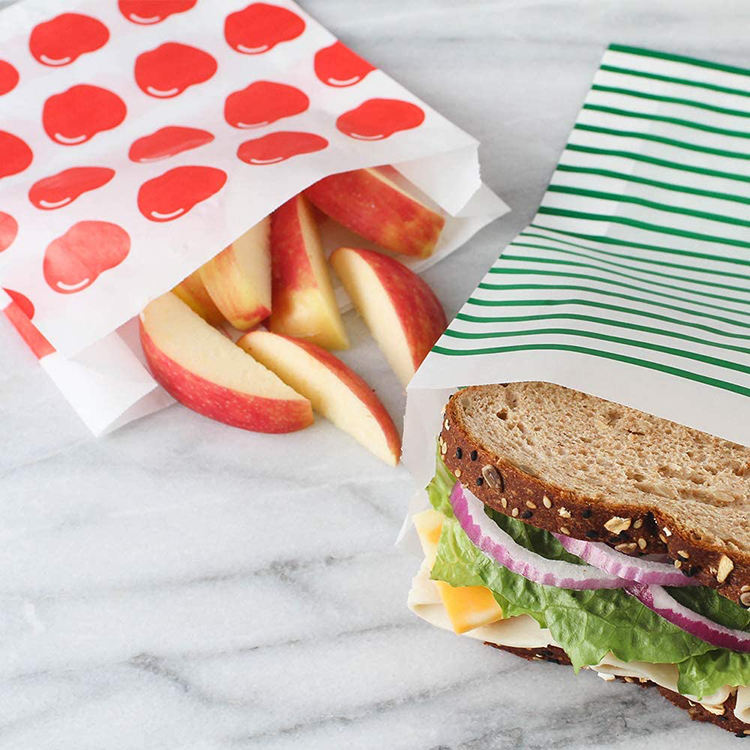 Sandwiches are among the foods we prepare for our kids when they go to school, and we usually put them in a plastic sandwich bag. Unfortunately, doing this adds damage to our environment. If we want to protect nature, then we need to change our habits. By using these Paper Sandwich Bags, we'll be able to protect our environment. The best part is, they're available in some super cute designs.
Chopping Greens the Fun Way with This Herb Stripper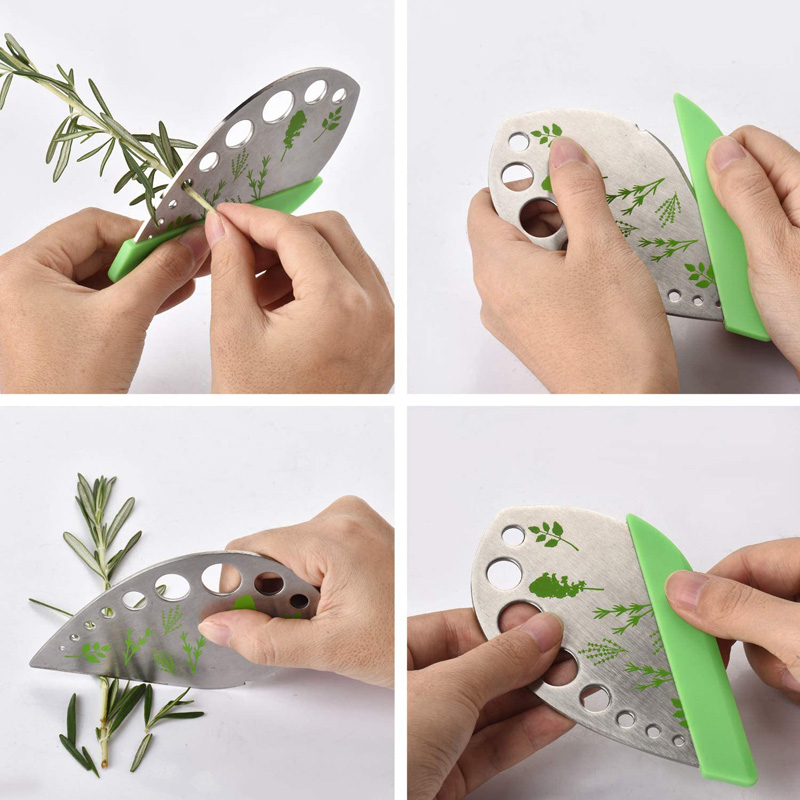 Have you ever heard of a Herb Stripper? If not, it's about to change your life. It is a fun way to chop green leafy vegetables, allowing you to strip leaves off stems with ease. With a herb stripper like this one, you'll be able to get your job done in half the time it would usually take.
Organize Your Spices with These Spice Shakers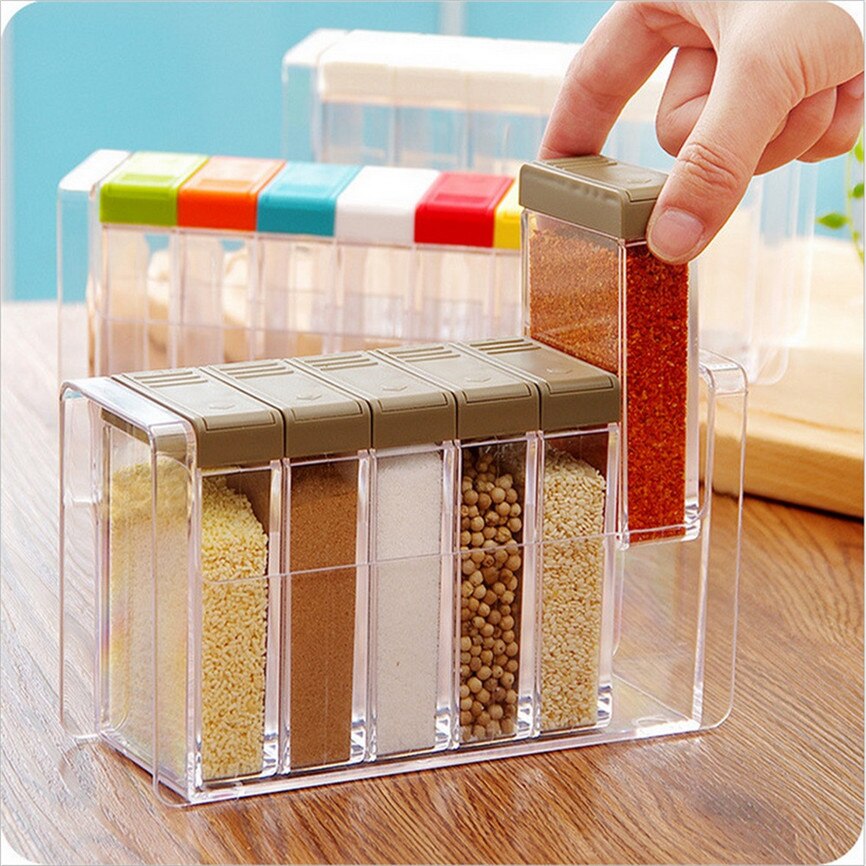 Most of us store our spices in the kitchen cupboard, but what if we told you there was a better place? With these Spice Shakers, you'll be able to keep your favorite spices easily organized at your next dinner party or for everyday use. Keep things organized with multiple colors for different spice categories, like salty, sweet, and hot.
Make Fun Cuts in Your Watermelon Using This Windmill Cutter Slicer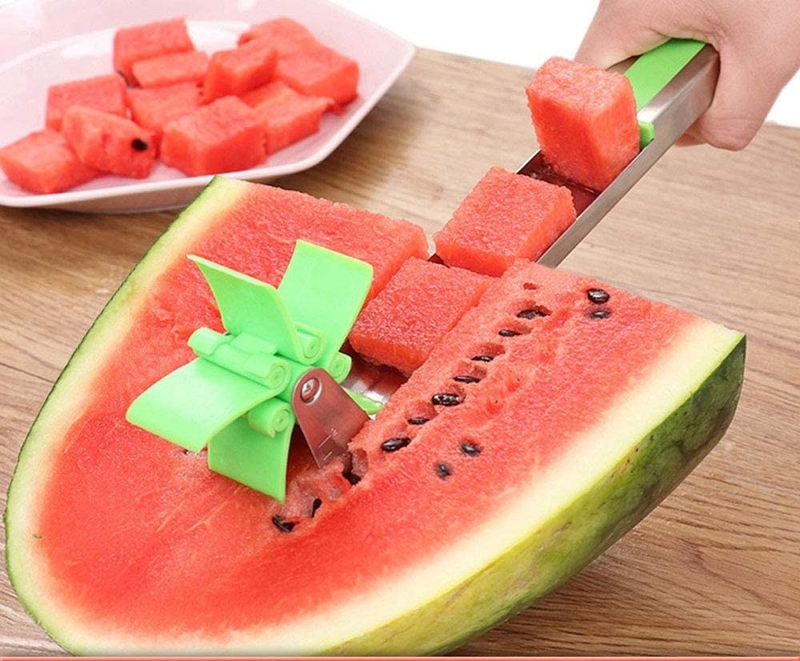 The Windmill Cutter Slicer takes much less time to slice fruit into shapes than a regular knife. It is also easy to clean, making it as suitable for everyday use as it is entertaining. The cut fruit looks nicer and can be served in a pretty square shape on the dinner table or in appetizer bowls at your next party. 
Be a Barista with This Milk Frother
Milk is an essential ingredient for any coffee order, and this milk frother can both heat and froth the milk to create a rich and creamy texture. It is the perfect tool for those seeking a simpler, healthier coffee shop experience. A Milk Frother makes it easy to give homemade coffee a professional feel, and you can use milk alternatives like soy or almond milk if you prefer.
Avoid Mess in Your Microwave with a Splatter Cover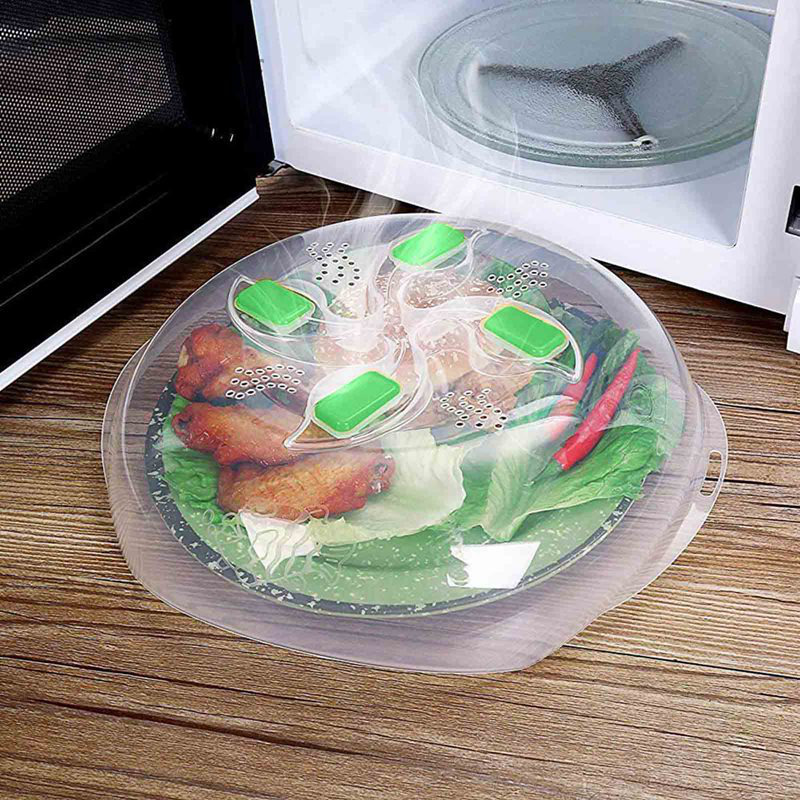 Your microwave is an essential tool for cooking, but you don't want to have to watch the food every second to make sure it's not boiling over or splattering everywhere. Thankfully, this accessory is here to protect your microwave and help your food heat evenly.  This Splatter Cover is versatile, so you're able to cover just about anything that needs heating in your microwave.
This Four-Piece Rice Cooker Delivers Perfect Rice Every Time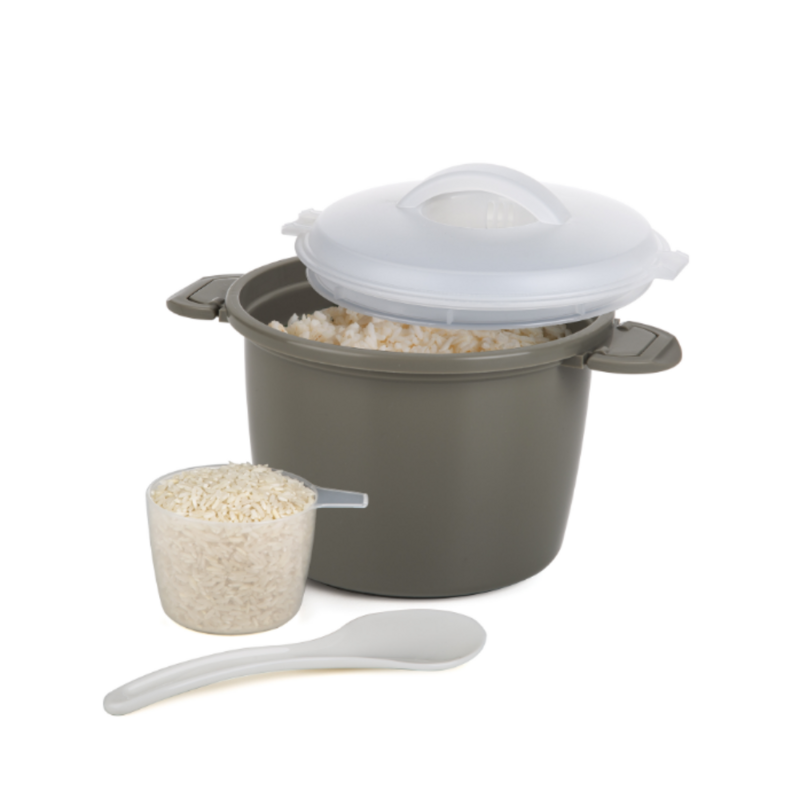 Rice is one of the most popular meals and is often cooked in a pot or stovetop. Some cookers can produce the perfect rice in just one pot with minimal effort. This Four-Piece Rice Cooker includes a nonstick inner cooking bowl with a locking lid, rice paddle, measuring cup, and cooking instructions. It can make up to six cups of rice, and it is affordable – an excellent product for a great price!
Turn Up the Fun with This Indoor Electric Grill
Grilling will always be fun, but not when it's raining. With this Indoor Electric Grill, you can barbecue any time of the year with no chance of bad weather ruining your plans. Thanks to all the power this grill has, it heats up in less than a minute and cooks fast. The spacious cooking area makes it easy for everyone to enjoy their fair share.
Make Life Easier with a Microwavable Syrup Warmer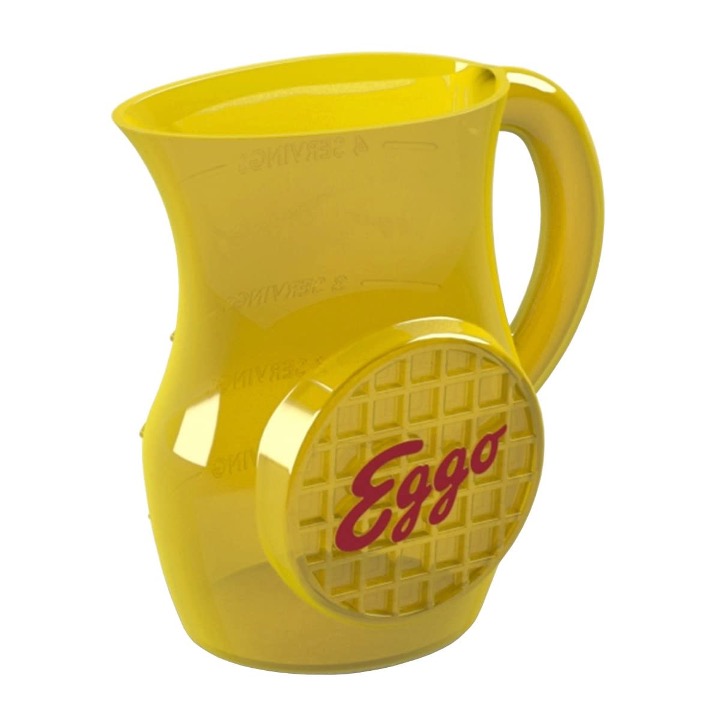 There's nothing quite like warm syrup on pancakes, but when you have a family to serve, the syrup often goes cold before you get a chance to sit down. This Microwavable Syrup Warmer is here to save the day, keeping your syrup warm for extended periods. It's easy to clean, saves a lot of time, and makes pouring syrup a mess-free affair. 
Measure Accurately with This Food Scale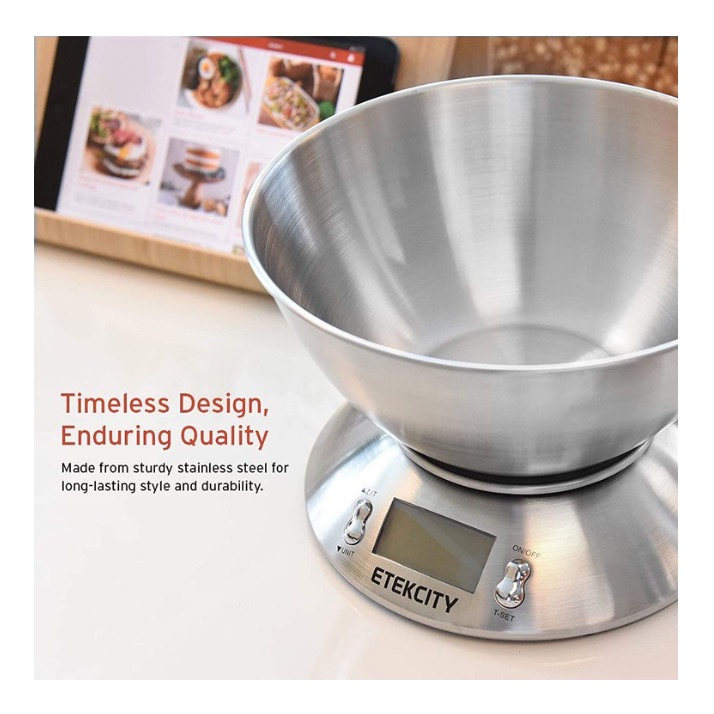 Measuring ingredients is essential for getting the perfect flavor out of recipes. Measuring cups are great, but they're not always accurate. For this reason, it's essential to have a Food Scale on hand. It's also a good idea to invest in a digital scale that displays the weight of each portion down to two decimal places.
Mix Ingredients Evenly with a Portable Mixer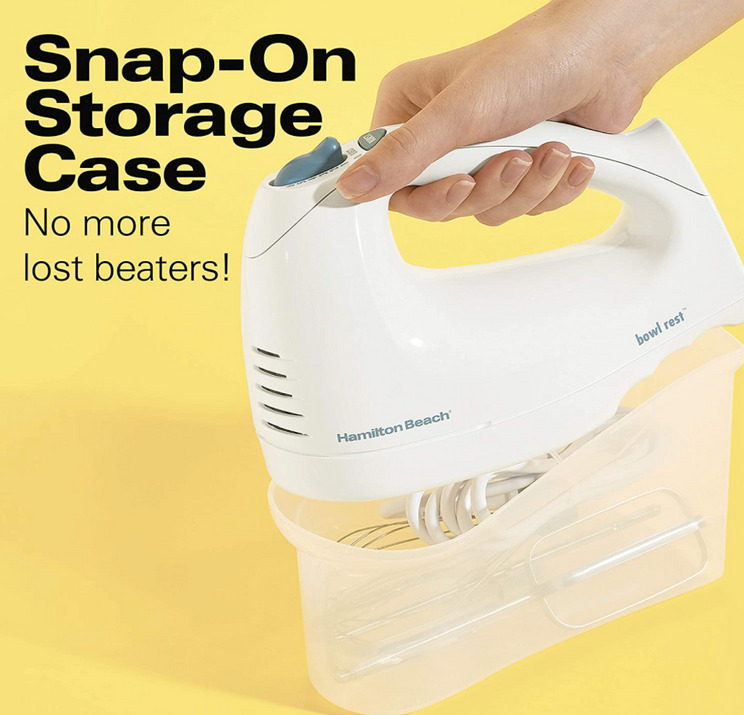 Mixing ingredients is essential to get the perfect flavor out of your food. What better way to do this than with a handheld mixer? It's convenient to use it, and cleaning it will not be a problem. The best part about this Portable Mixer is that it has a snap-on storage case, so you'll never lose another beater.
Perfect Your Whisking Game with This Extra Sturdy Dough Whisk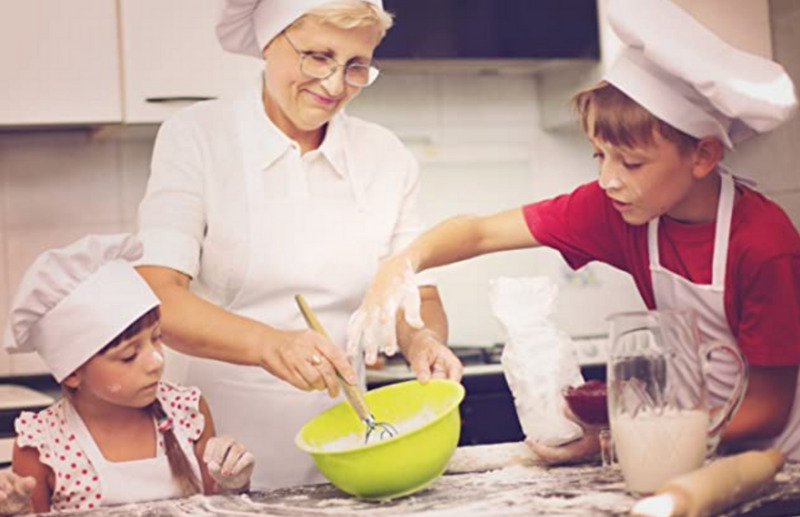 A lot of whisks sold on the market are not of the best quality. If you want to invest in something, you need to make sure it'll last. This Extra Sturdy Dough Whisk is a must-have product in your kitchen. The handle on the whisk is durable and provides an extra hand-hold while you're trying to get all that fluff into your batter.
Cocktail Syrup Set: A New Way to Enjoy Cocktails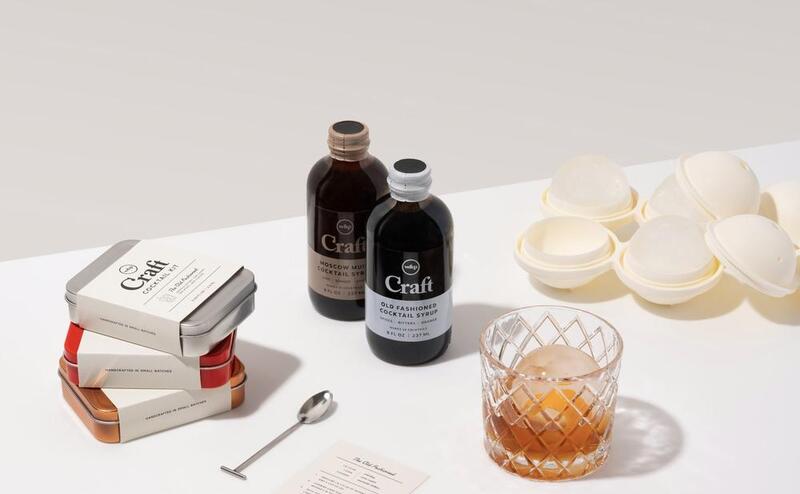 Making a cocktail requires a lot of ingredients, time, and effort. You also have to be prepared with plenty of ice and chilled mixers. What if there was a way to enjoy cocktails without having to fill your fridge with mixers? Enter the Cocktail Syrup Set. You just need to add ice, a splash of syrup, and some alcohol.
Cut Homemade Pizza With This Pizza Cutter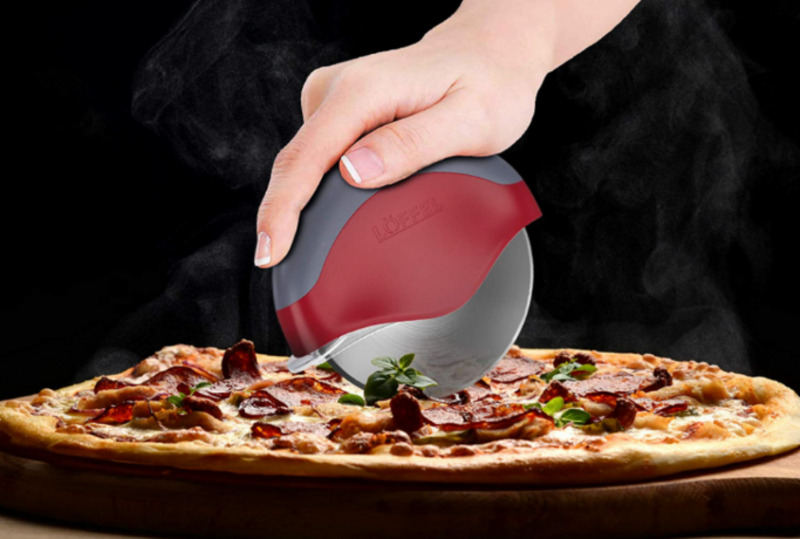 There's nothing quite as satisfying as pulling a homemade pizza out of the oven. If you want to level up your game as a home pizza chef, this Pizza Cutter is just the tool you've been seeking. It's convenient, and you'll have a lot of fun. Best of all, the pizza cutter is relatively cheap.
Tacos in a Taco Holder? Sounds Great!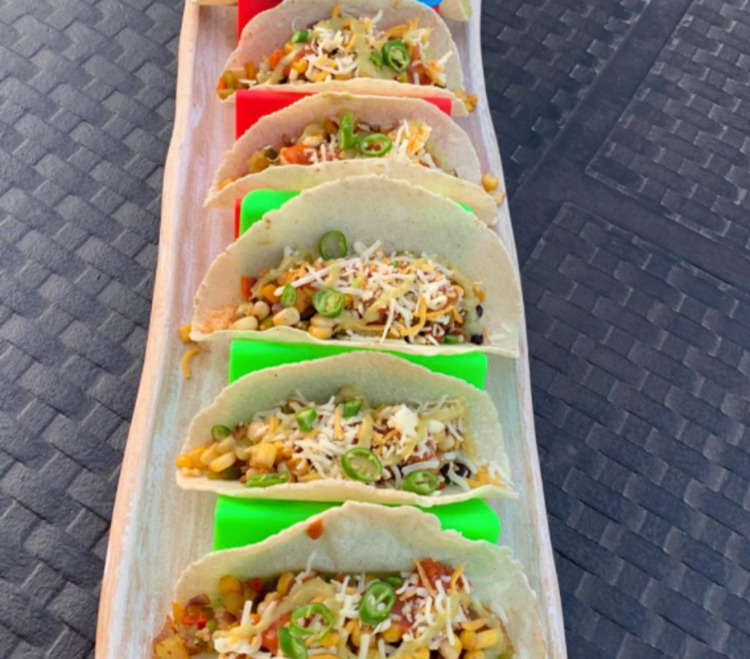 Tacos are delicious, and they come with a lot of tasty toppings, but where can we put our tacos between bites? If you don't want your taco to fall apart, consider a Taco Holder. You'll be able to serve around six tacos at a time. Isn't it lovely? You can say goodbye to tipping over your tacos and spilling toppings.
No More Scratching Your Cookware When You Use Mad Hungry Cooking Utensils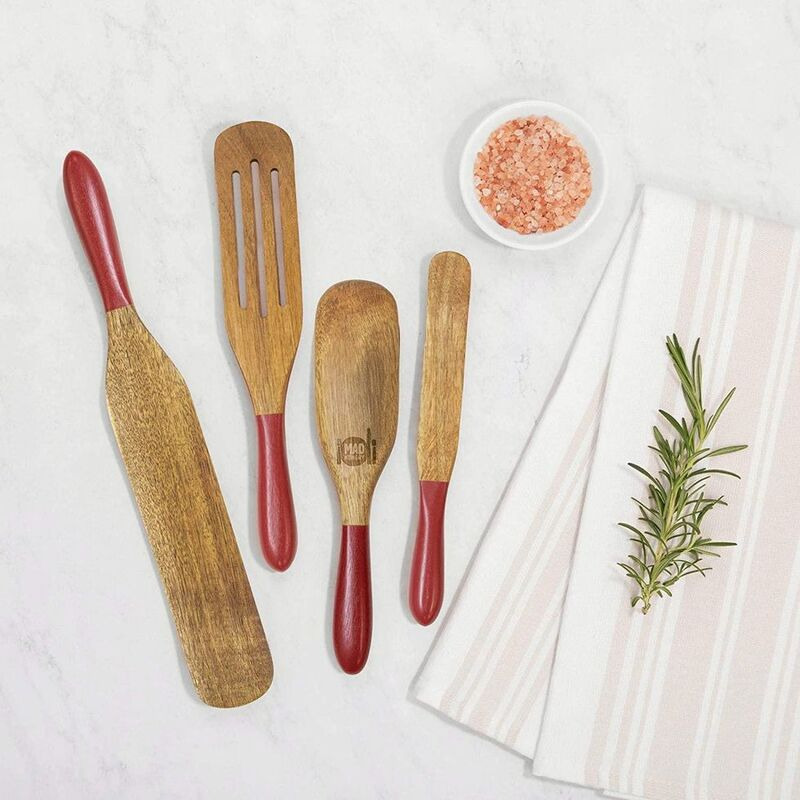 Are you worried about scratching your pots and pans? If you want to make your cookware last longer, Mad Hungry Cooking Utensils are the tools for you. These kitchen utensils are functional and aesthetically pleasing. Mad Hungry spatulas are durable and beautiful at the same time. They will make cooking easier for you, and you'll never scratch your pots again!
Not Enough Time to Defrost? Use the ThawMax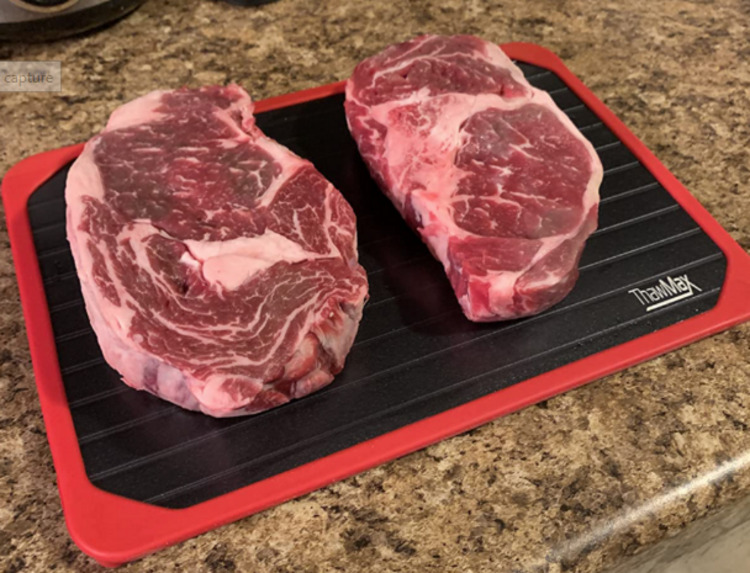 Life can be demanding, and you don't always have time to wait for your dinner to defrost. If you've been delaying cooking up a juicy steak because you just don't have time to defrost it, the ThawMax is here to save the day. This tray works surprisingly fast. Just put your frozen meat in the ThawMax tray, and before you know it, you'll be ready to cook.
Make Uncorking Easy with an Electric Wine Opener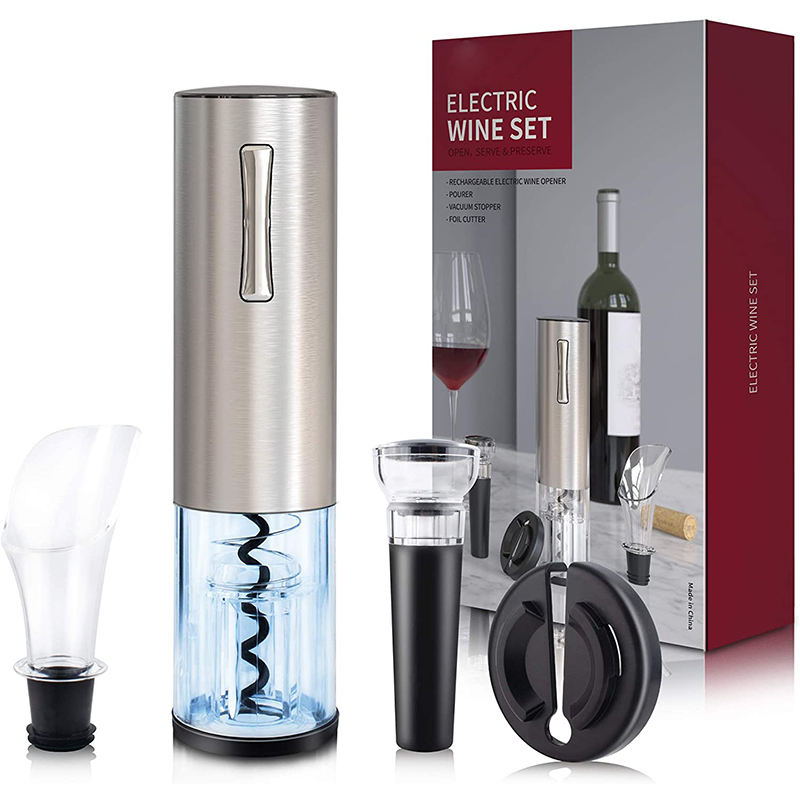 Removing a cork can be tricky sometimes, and if you get it wrong, you're in trouble. Thank goodness we discovered this Electric Wine Opener. It's very convenient and will never leave you with a messy, broken cork on your hands. It uncorks bottles perfectly every time, allowing you to relax and enjoy the wine itself. 
Beat Garlic with a Garlic Rocker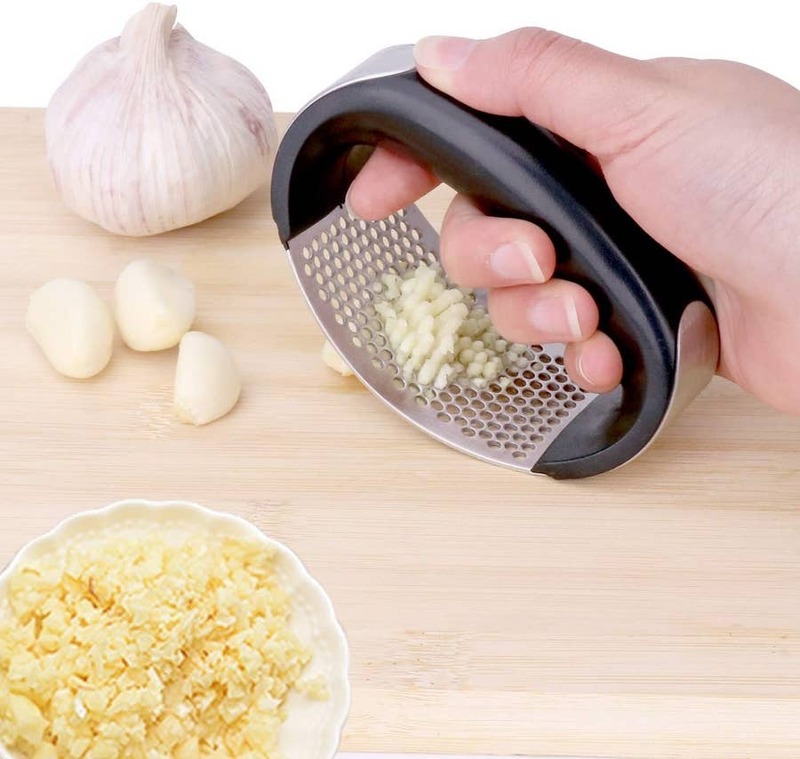 Manually peeling and dicing garlic leaves a powerful smell on your hands. It's hard to remove, and it can linger for a couple of hours. If you love garlic but don't like the smell on your hands, you should try this Garlic Rocker. It will keep your hands from touching the garlic, and the result will be much finer than using a knife.
A Meat Tenderizer That Injects Marinade Like a Boss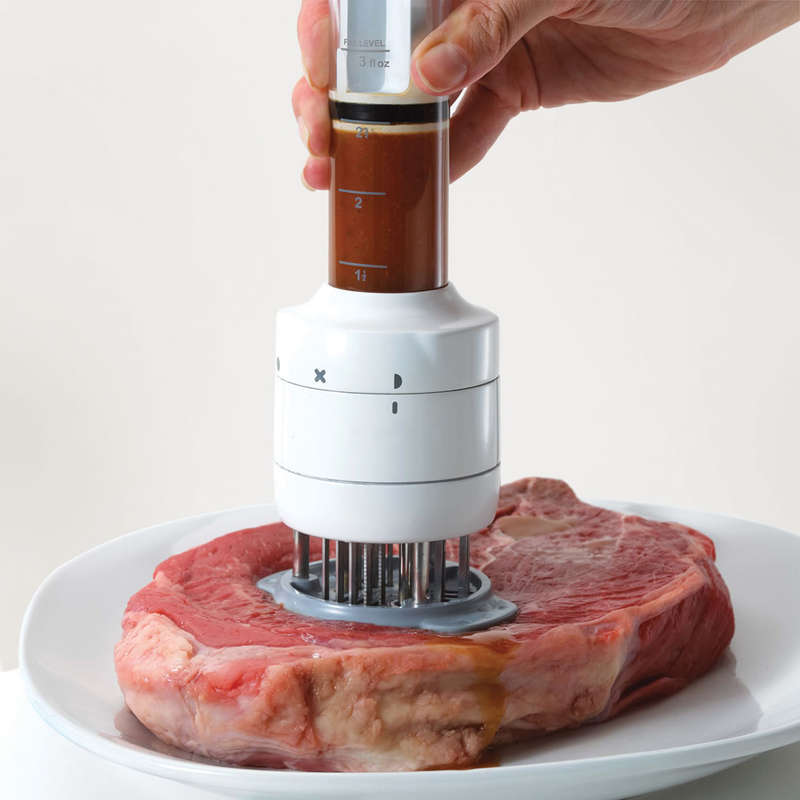 Tenderizing meat is one thing, but injecting the marinade is wild! This Meat Tenderizer is genius. It makes cooking a lot easier because you no longer need to keep adding more marinade. You'll quickly become an expert party chef with it. It's a tenderizer that injects marinade – what are you waiting for?
Cutting Mats to Prevent Food Contamination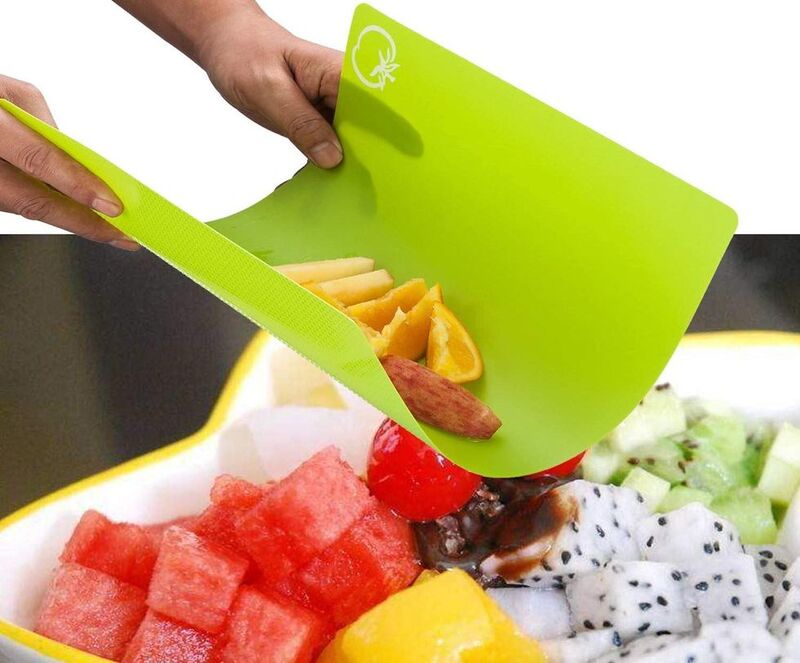 If the color-coded cutting boards from earlier weren't your thing, then you might want to try one of these Cutting Mats. It is not just an ordinary cutting board. The mats also prevent bacteria transfer between cooked meats and vegetables. If you're into cute things, you'll love this because it has small food icons that will help you determine what food to cut on which mat.
Pot Strainer: No More Spilling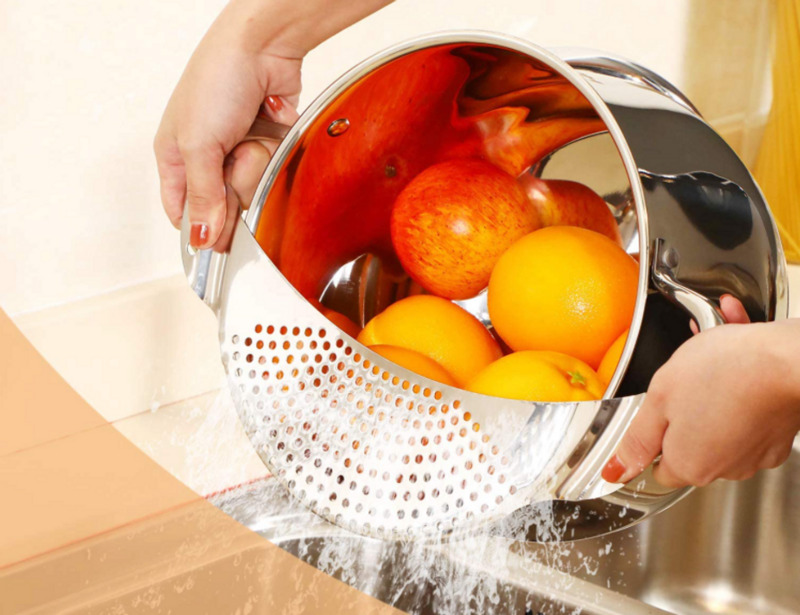 We all have that moment where we suddenly find ourselves juggling a whole pot of water. Perhaps you pulled a saucepan from the stove just as it started to boil over. Or maybe you're simply rinsing fruit. You'll be glad to know that there is a strainer designed to make both jobs easier. This Pot Strainer has holes that allow you to pour excess liquid from the pot without spilling the valuable ingredients inside.
Keep Your Knife Sharp with This Knife Sharpener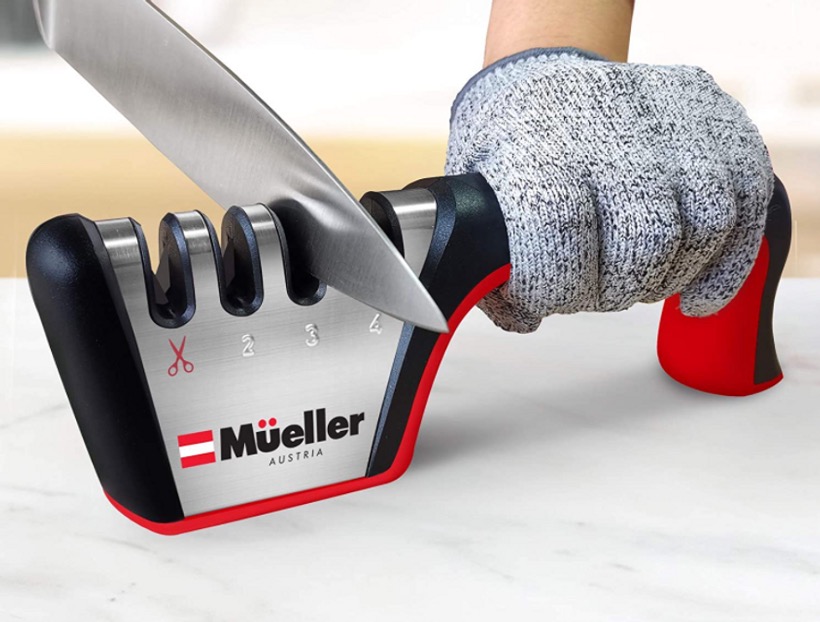 A sharp knife is a safe knife. A dull knife is more likely to slip off the cutting board, an onion, or whatever you're slicing. If your knives are feeling less than fresh right now, invest in this best-selling Knife Sharpener today! This handy tool will give your blades an excellent edge in just seconds.
For a Perfect Slice: Use This Rotary Grater and Slicer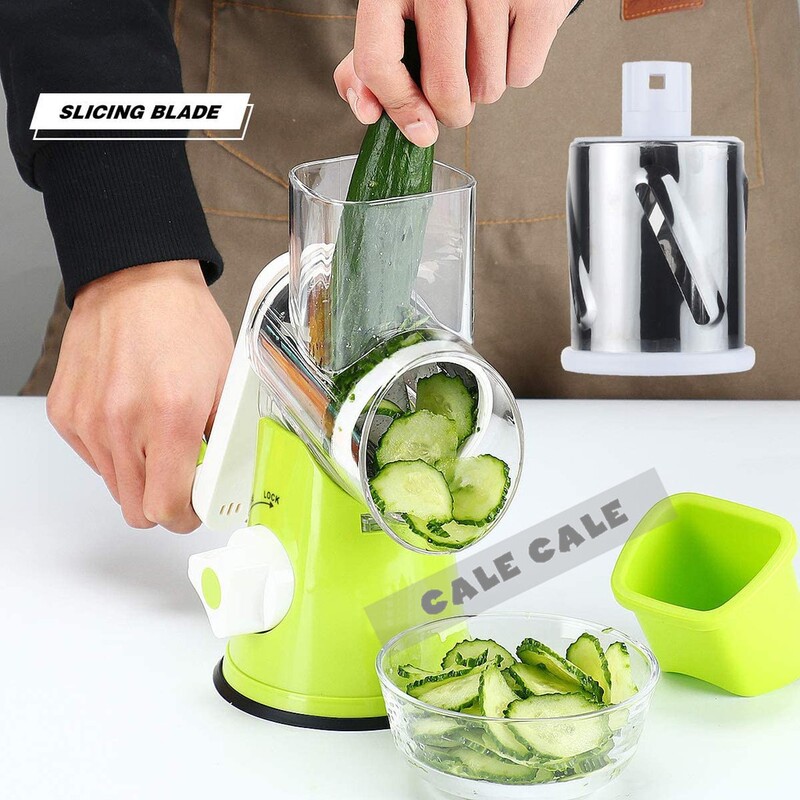 The Rotary Grater and Slicer is a kitchen tool designed to take the work out of shredding, grating, and slicing your favorite vegetables. This product is perfect for anyone who wants an easier way to create quick meals. You'll save time by not having to laboriously cut all your vegetables. 
Let's Go Bento With Bentgo Lunch Box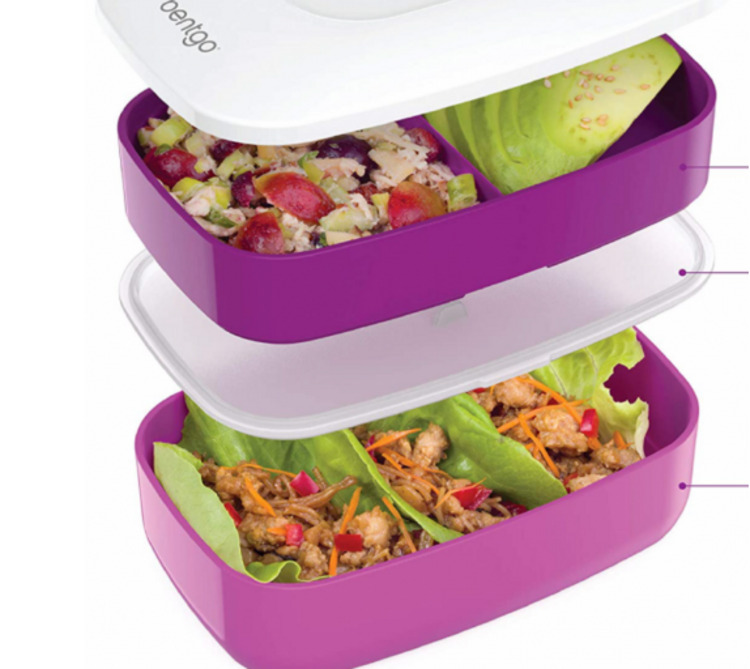 Stacking your food in compartments, separating each dish with a divider, and sealing it all in a container – sounds excellent in theory, but this bento-style lunch arrangement can be tough to execute. To make beautifully separated lunches with ease, try the Bentgo Lunch Box! They're stackable, so you don't have to worry about lids not fitting or having too many pieces to juggle.
This Instant Pot Pressure Cooker Will Make Your Day
If you are wondering what the Instant Pot Pressure Cooker craze is all about, you are in for a treat. Instant Pot is one of the most popular kitchen gadgets out there these days. Indeed, this kitchen appliance has received tons of attention. Its versatility allows you to make many different meals, saving you time in the kitchen.
Make Delicious Desserts with This Whipped Cream Maker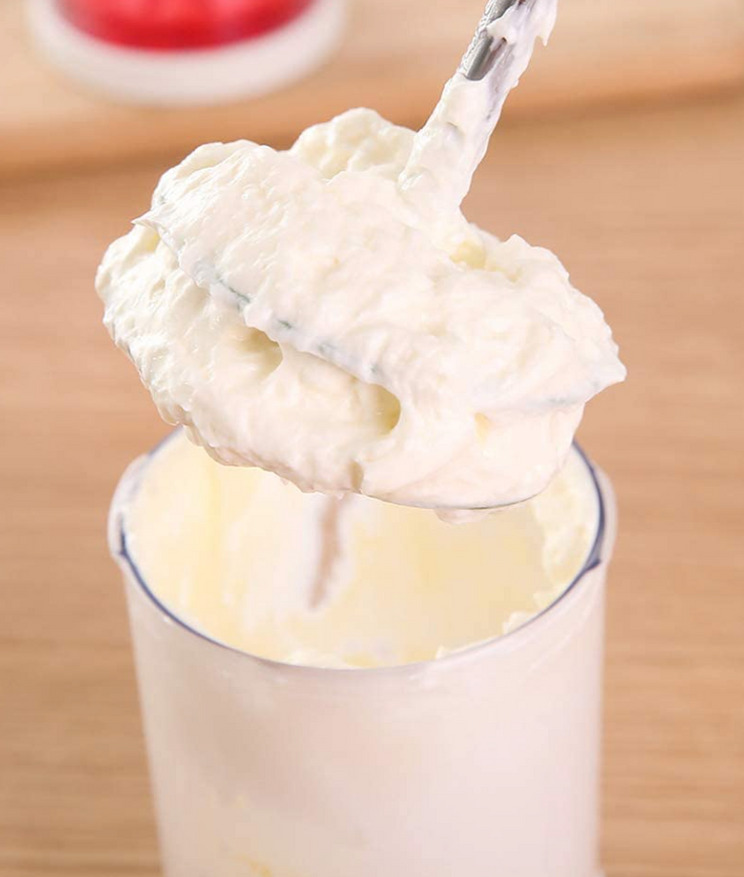 Whipping cream is a key ingredient in any French bakery or pastry shop. The problem is that it's difficult to make the perfect cream by hand, without any help from fancy machinery. Luckily, there are now quite a few ready-to-use Whipped Cream Maker styles on the market to make your life easier. The operation is simple, and the whipped cream is thick.
Stay Safe with the Slicing Tool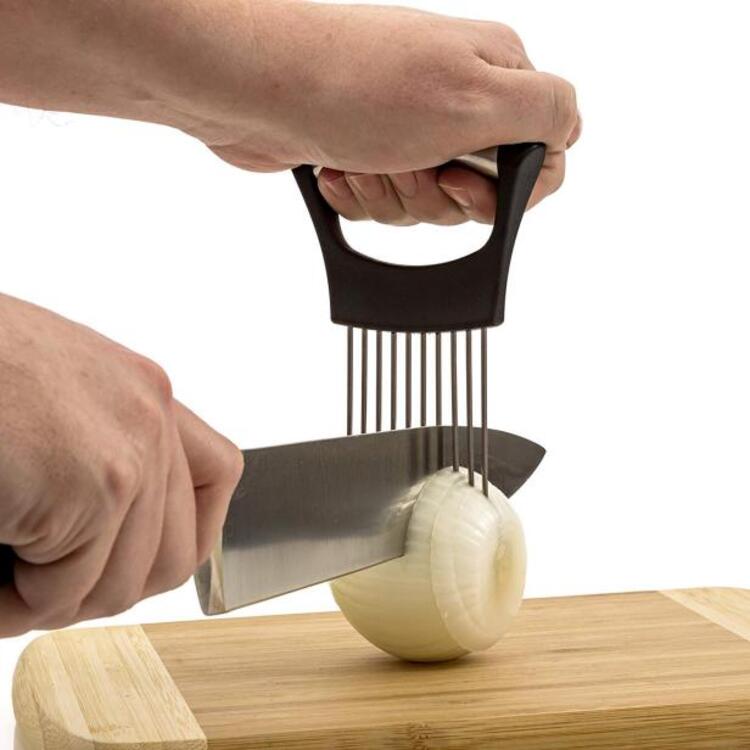 Accidents are common when using a knife. Food prepping with someone else's knife is an even bigger risk. The last thing you want to do is slip and slice your finger, and it would be even worse if someone else hurt themselves. Using a Slicing Tool makes it easier to safely cut foods with confidence.
Automatic Peeler: Peeling Vegetables Will Never Be a Problem Again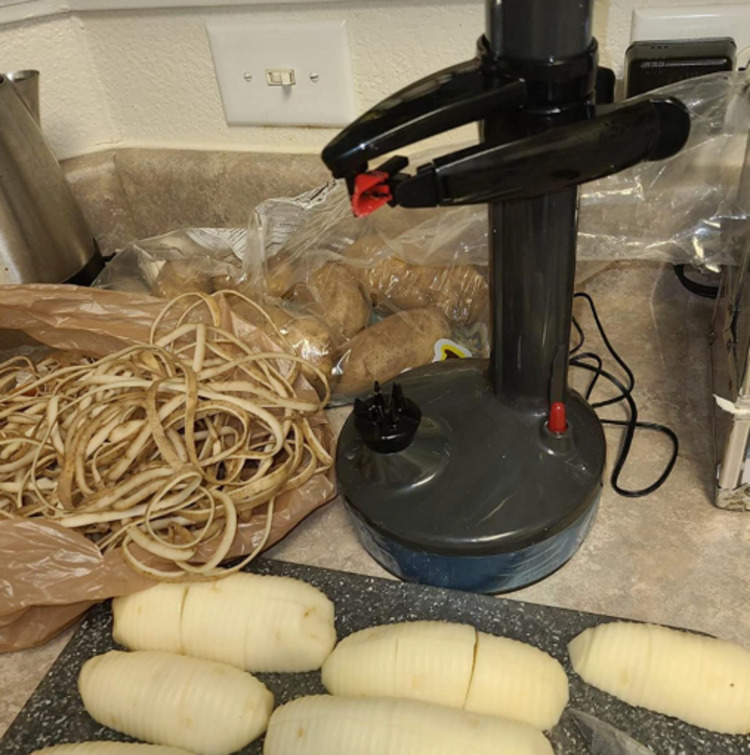 Peeling vegetables takes time that could be used to cook. If you are looking for an easy alternative, try the Automatic Peeler. It can peel vegetables in a fraction of the time, thanks to its rotating blade. Using the automatic peeler is simple and fast. It takes all the hard work of peeling out of your hands and puts it into a machine that can handle it in an instant.
Get Merry with This Potato Carousel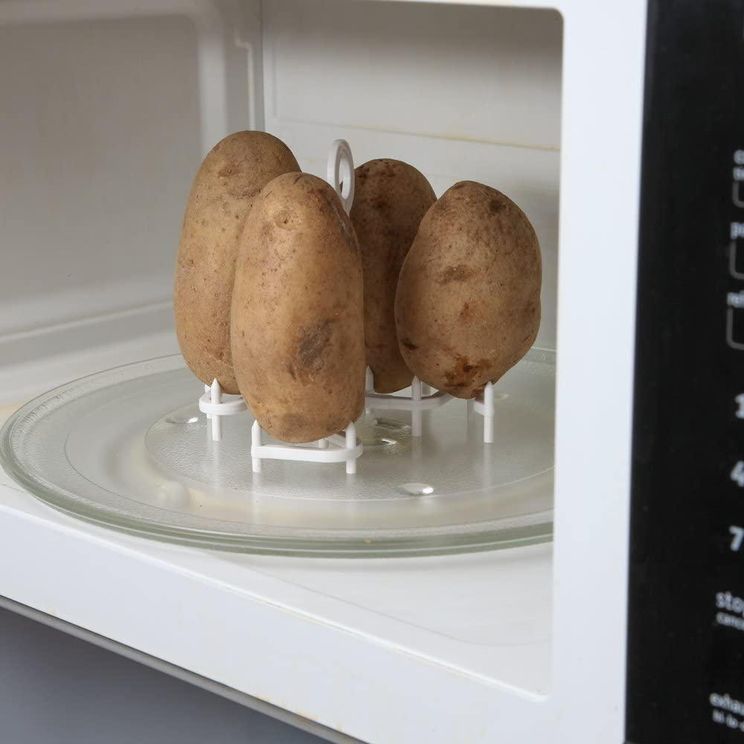 If you are planning to bake potatoes in the microwave, try using this Potato Carousel. It's a great way to create uniformity. All you have to do is place them upright on the carousel.  The result will be a perfect baked meat-free side dish. The carousel is easy to clean and perfect for cooks who want uniform results without much effort.
Squeeze It Using This Handheld Juicer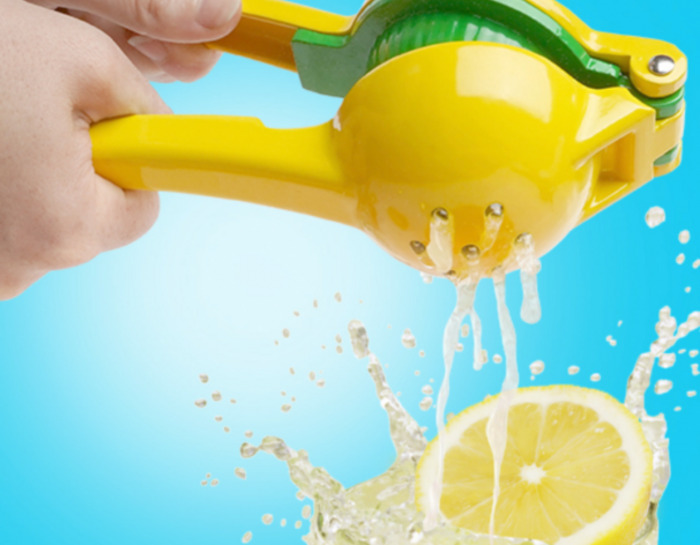 It can be challenging to make time in your day for a healthy and fulfilling breakfast, but mornings have never been easier with the help of the latest juicing technology. With a Handheld Juicer like this, you can make any type of fruit or vegetable juice with ease. Don't worry about cleaning up because all you have to do is rinse it off under the tap.
Enjoy Fresh Corn Using a Corn Peeler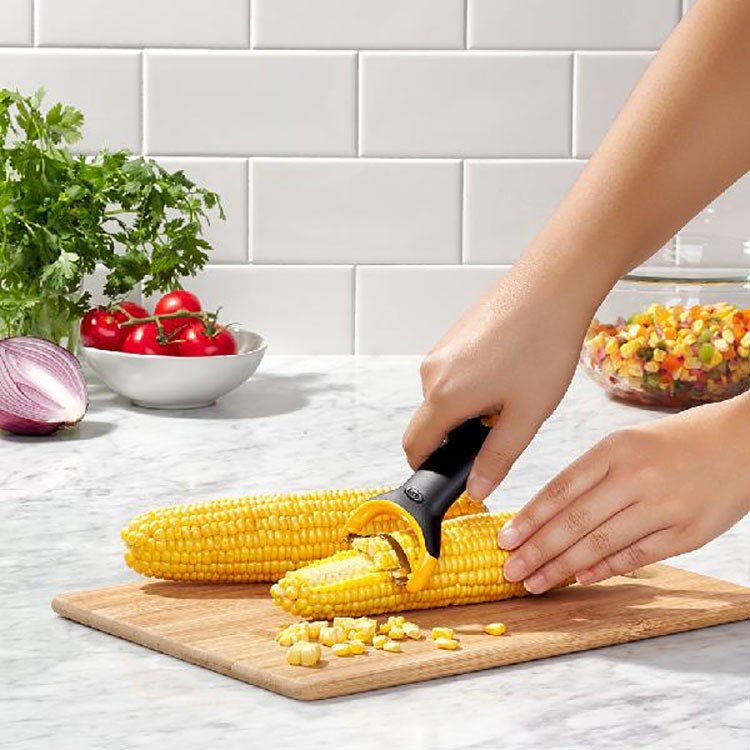 Have you ever tried to slice corn off a cob? It's no fun. The kernels fly everywhere, and it takes forever. Worry not – we have an easy solution that will allow for an enjoyable meal with minor cleanup! Instead of slicing, use a Corn Peeler to scrape off the kernels in one smooth motion! It works much faster than using a knife, and you'll get to enjoy every bit of those delicious, buttery kernels.
4-In-1 Gadget: Nutrichopper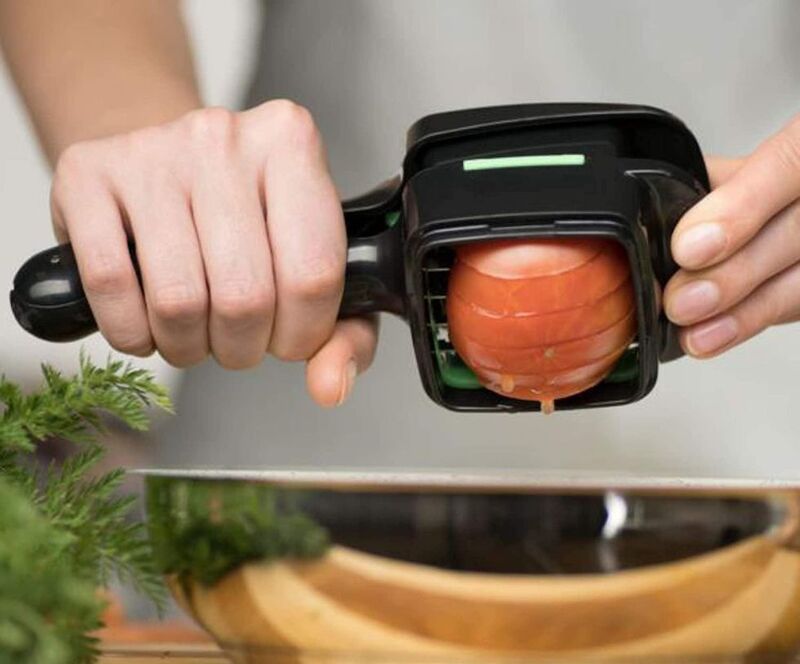 When you're on the go with little time to spare, the Nutrichopper is your solution. This innovative device is super easy to use and clean (since it's dishwasher safe) and is perfect for chopping, slicing, and cubbing. With the Nutrichopper, you'll always be prepared for any situation life throws at you!
Enjoy Cooking Bacon with the Bacon Bonanza
Perfect your breakfast game with the bacon bonanza! The Bacon Bonanza comes with a copper pan and a rack that holds up to 18 slices of bacon. This is everything you need to achieve the perfect crispiness level. What are you waiting for? Have some fun, eat some tasty food, and start cooking the way you want to now!
Get Organized With These Food Storage Containers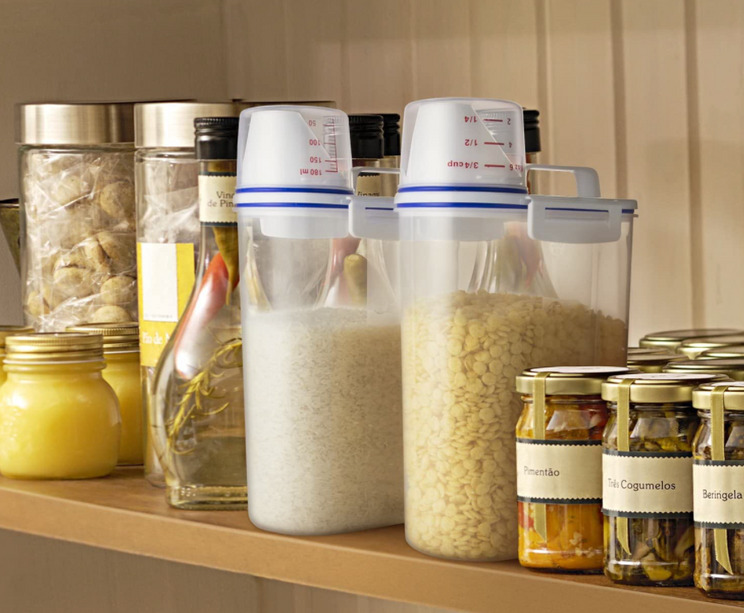 We all want an organized kitchen, but with so many storage options on the market, it can be hard to choose the best containers for your needs. These Food Storage Containers will keep your kitchen uncluttered, and you'll be able to enjoy the luxury of having the extra room in your cupboards.
Treat Yourself to a Comfortable Picnic with This Bamboo Table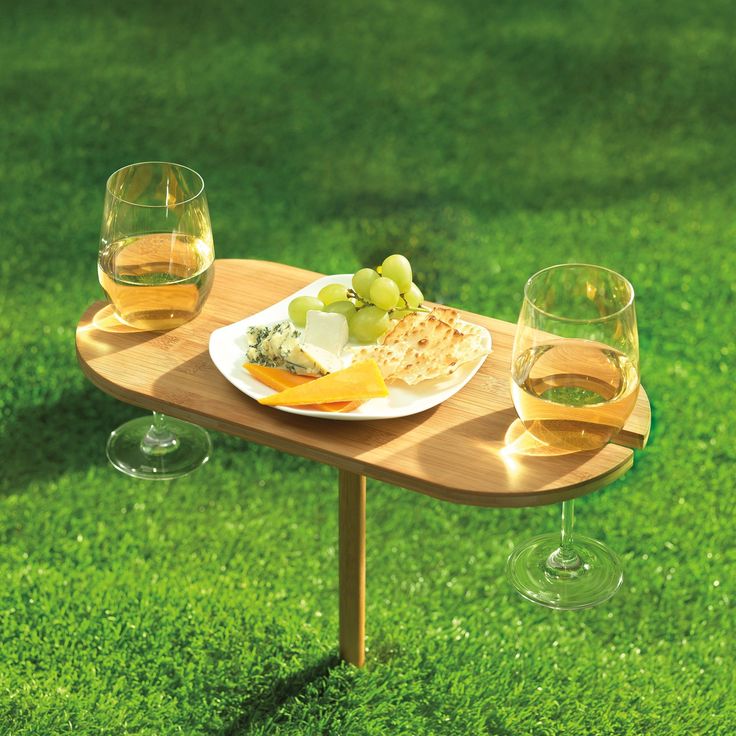 Do you want to enjoy a pleasant and relaxing picnic without spilling anything on yourself? You'll love this Bamboo Table. It features two-glass holders and a table. If you're looking for an environmentally conscious and budget-friendly option, bamboo is a great choice. Bamboo tables are not just beautiful and sturdy, but they're also durable!
Stay Connected in the Kitchen Using This Fitbit Smartwatch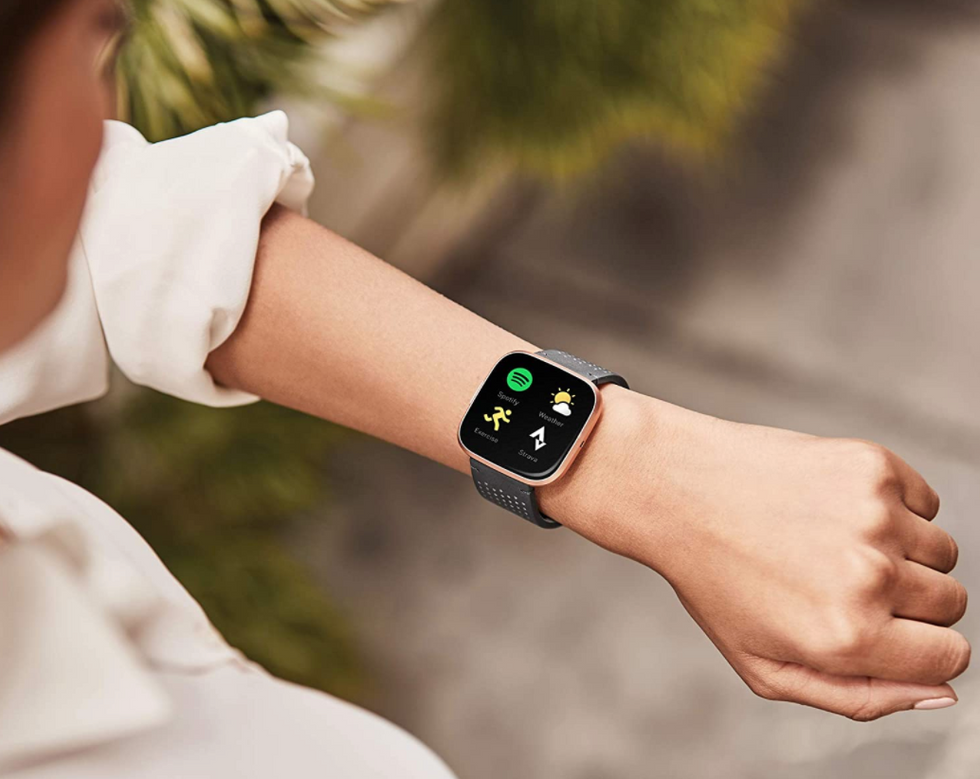 You indeed need some time in the kitchen when you are cooking, and if you have children at home, having them play alone is not always possible or advisable. The Fitbit Smartwatch tracker not only tracks your vitals and workouts, but it also comes with Amazon Alexa built-in so you can control the smart devices around your house to keep you and your kids entertained which cooking.
Keep Your Drinks Warm with the Double Insulated S'well Mug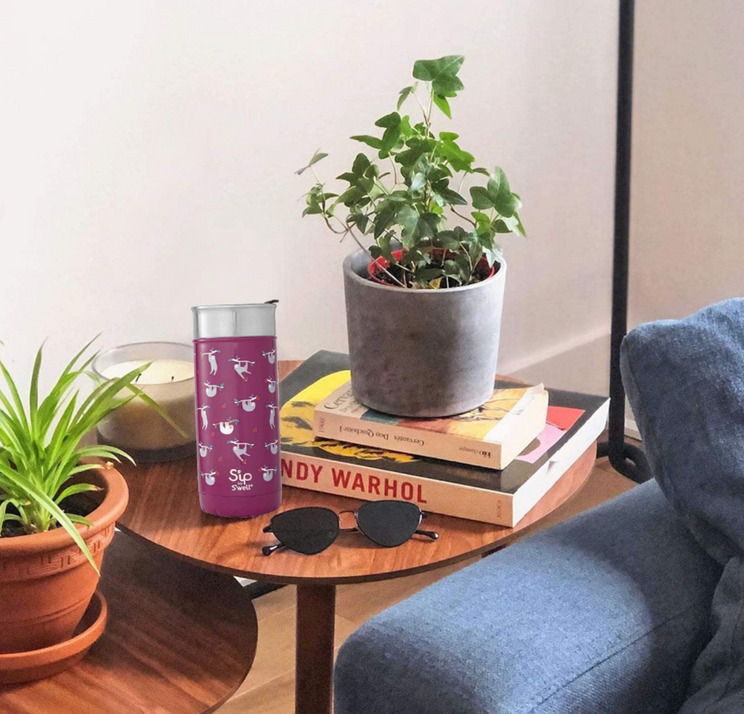 Winter is a time for enjoying hot drinks, but in a ceramic mug, that warmth leaves far too quickly. This is why we recommend investing in a Double Insulated S'well Mug. This mug will keep your tea or hot chocolate warm for up to 16 hours! That means staying cozy and enjoying a hot drink all day long without having to worry about it going cold before you can finish it.
Add Bravery Bandages to Your Kitchen's First Aid Kit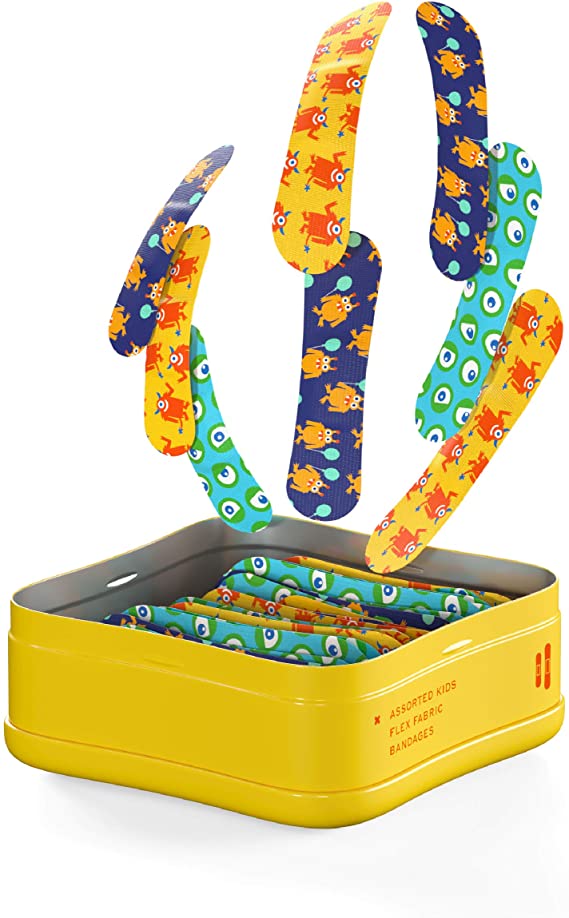 Accidents and spills happen in the kitchen, and while some preppers insist on having a small emergency kit for this kind of situation, accidents can leave burns and cuts that require medical attention. If you're not prepared with a first-aid kit, it's wise to add these waterproof Bravery Bandages to your kitchen's first aid kit.
Make Your Cupcakes Look Stunning with This Individual Cupcake Container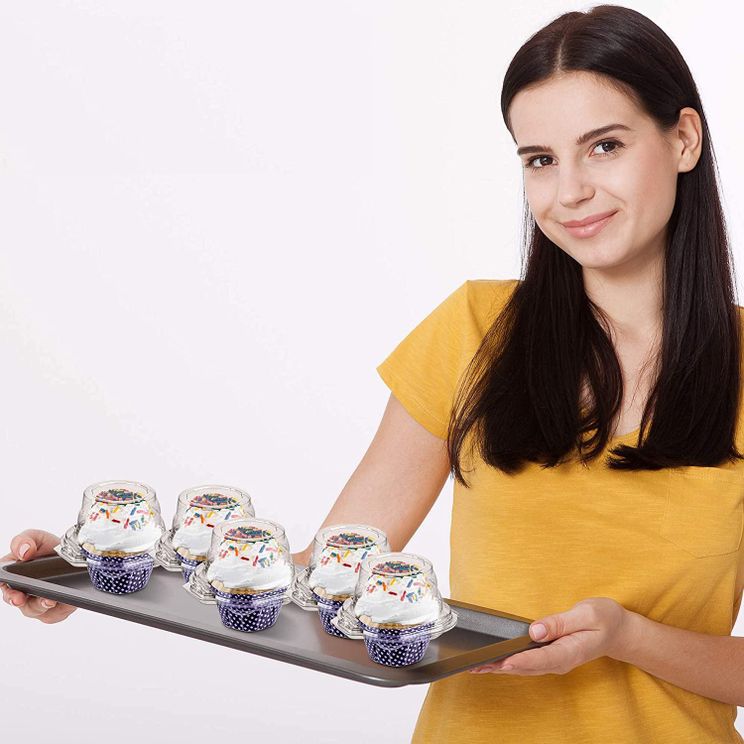 We're always looking for a way to make our cupcakes look beautiful, and now we've found it! Simply find this wonderful Individual Cupcake Container, and your cupcake stand will never be empty again. These accessories are great for baking cupcakes at home and transporting them in the car, to a party, or even to a wedding. If you're a cook, a baker, or a cupcake lover, you'll want to have these in your kitchen.
We All Need a Weekly Pill Organizer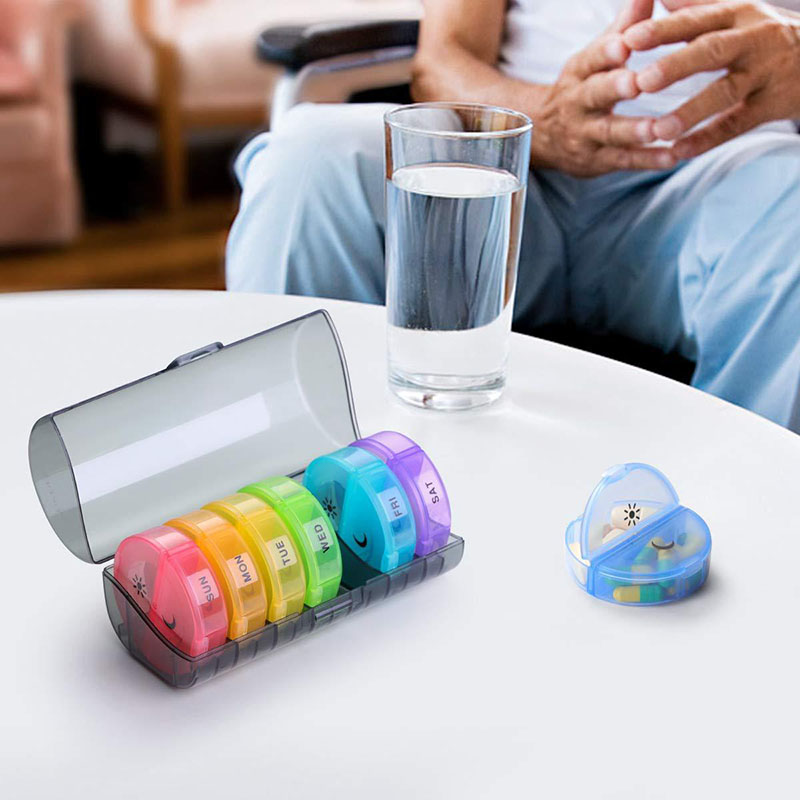 When you're on the go, it can be tricky to remember to take your daily medication. Though you might know how many hours before bed you need to take your melatonin and whether or not your ADHD medication wears off in the morning, remembering to pop the pill at the right time can be challenging. A Weekly Pill Organizer is a great way to stay on top of your daily habits, especially if you're forgetful or busy. 
Use This Silicon Ice Cube Tray to Make Life Easier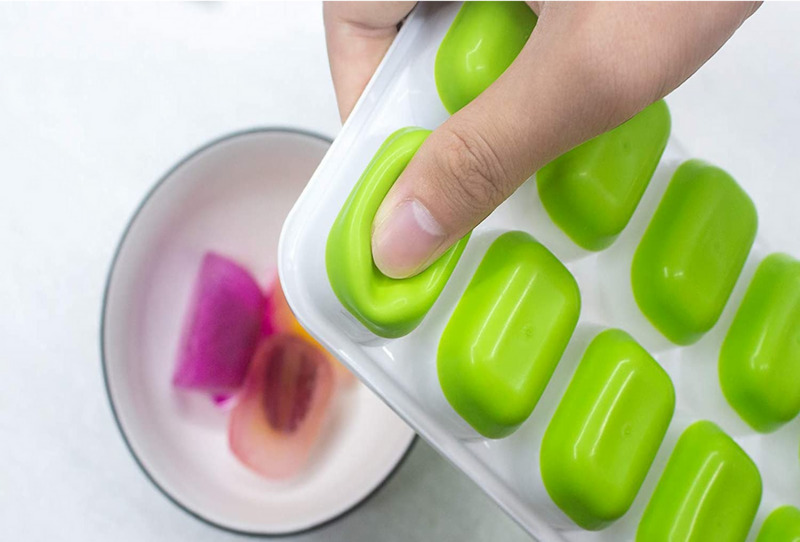 Ice cubes can turn a good drink into a great drink, but they can be tricky to get out of the tray. Sometimes, no matter how much you twist or tap the plastic tray, they just don't want to come out. This simple Silicon Ice Cube Tray design solves that pesky problem. Your ice cubes will pop out with ease every time. Now, that calls for a drink! 
Trigger Smiles with These Cute Ice Therapy Packs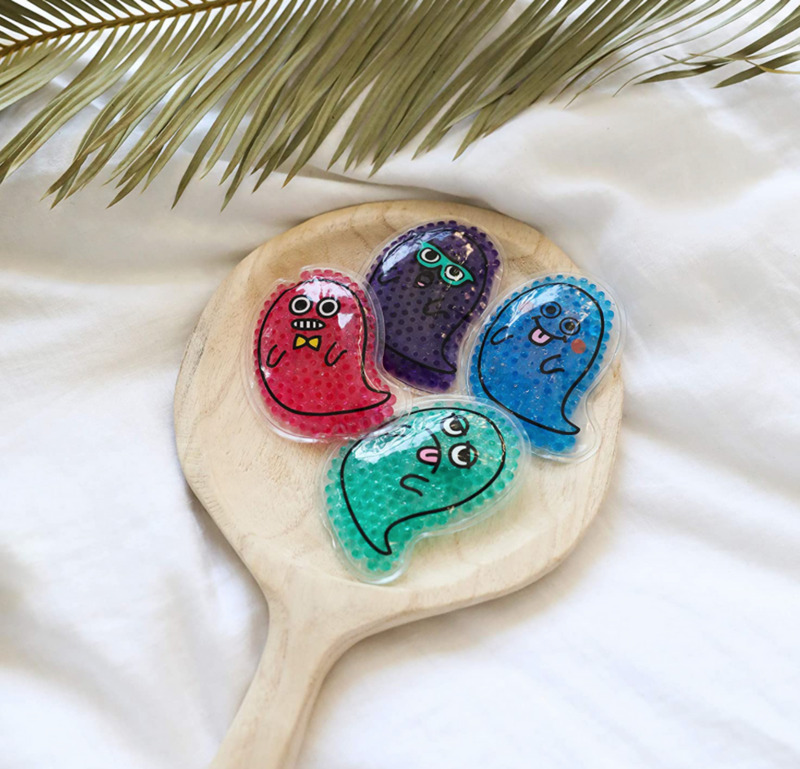 We all know that heat is not something we want to play around with, but sometimes we can't help accidentally touching a hot stove or walking in the sun for a bit too long. When you get a minor burn, an ice therapy pack is the best way to soothe the pain. These cute Ice Therapy Packs are handy to keep in the kitchen, so you have something easily accessible for the odd accident.