Honoring The Celebrities We Lost Too Soon in 2020
As is the circle of life, people come and go in and out of our lives on a daily basis. While these celebrities have unfortunately been taken from us far too soon, there's comfort in honoring and remembering the legacy they leave behind.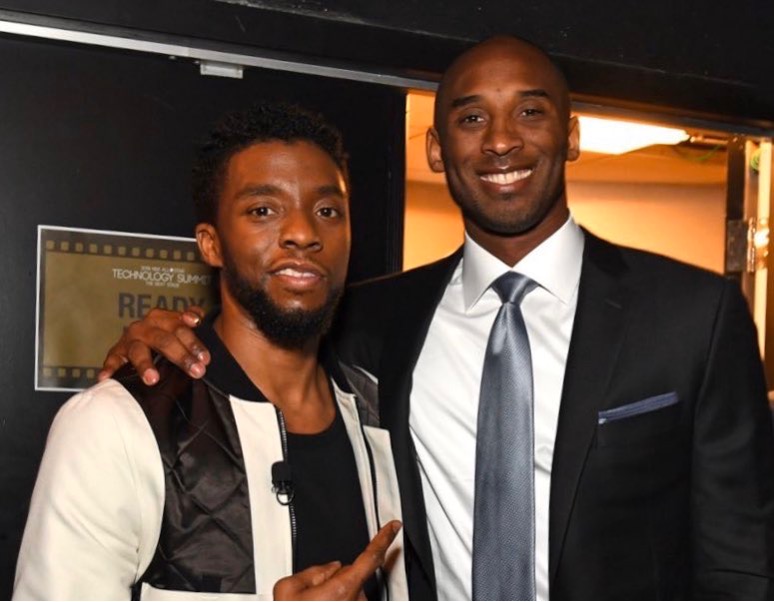 Through these celebrities' music, movies, philanthropy, activism, athleticism, and other bodies of work, their legacy lives on and will continue to inspire generations of people to come.
Fred Willard
Fred Willard was an American actor and comedian best known for his role in the mockumentary This Is Spinal Tap as well as his television roles in Fernwood 2 Night and Modern Family. The beloved actor was 86 years old when he passed away on May 15, 2020.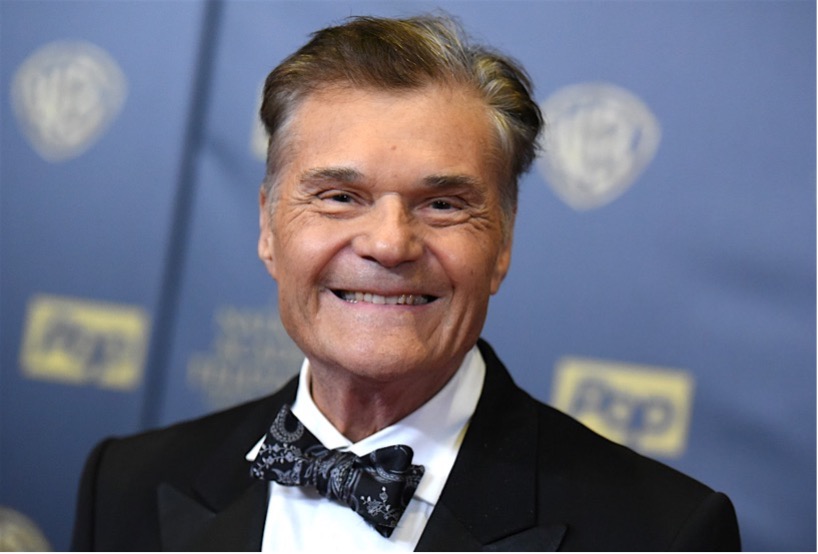 Willard's six decades in Hollywood leave behind a lasting legacy. The actor is a five time Emmy-nominee from his roles in Everybody Loves Raymond and Modern Family and his works will continue to be enjoyed for years to come.
Grant Imahara
Grant Imahara was an electrical engineer and actor best known for starring in the science entertainment TV series, MythBusters. The roboticist's death was an untimely one as he died at the age of 49 from a brain aneurysm.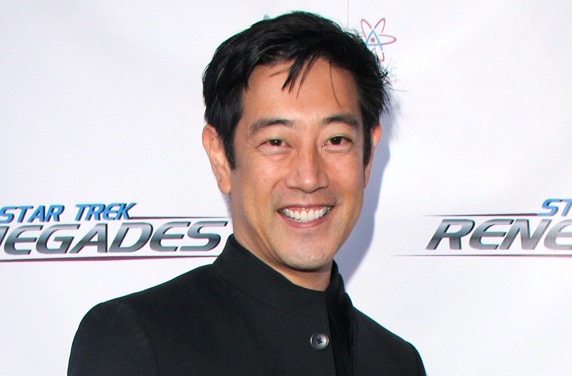 Imahara's legacy is sure to live on as his nine seasons on MythBusters and appearances on White Rabbit Project and BattleBots has inspired a younger generation to take interest in science and engineering. After his death, the Grant Imahara STEAM Foundation was founded to provide financial aid and mentorship to youth in STEAM programs.
Juice WRLD
Jarad Anthony Higgins, known by his stage name Juice WRLD, was a chart-topping American rapper. His most famous song was "Lucid Dreams" which has over one billion streams on Spotify.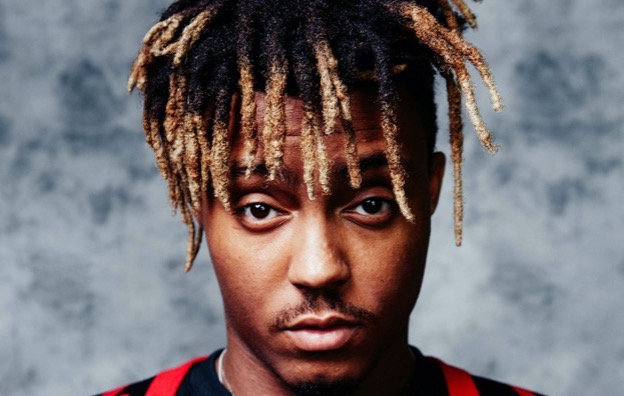 Juice WRLD passed away at the untimely age of 21 on December 8, 2019, while flying from LA to Chicago. The rapper's legacy lives on as he received multiple award nominations after his death and was recognized in the 2020 American Music Awards as the Favorite Male Rap/ Hip-Hop Artist.
Jerry Stiller
Jerry Stiller was an American actor and comedian who spent the 1960s and 70s as a comedy duo with his wife Anne Meara. He was married to Anne for 62 years until her death in 2015. Together they parent the well-known comedian, Ben Stiller.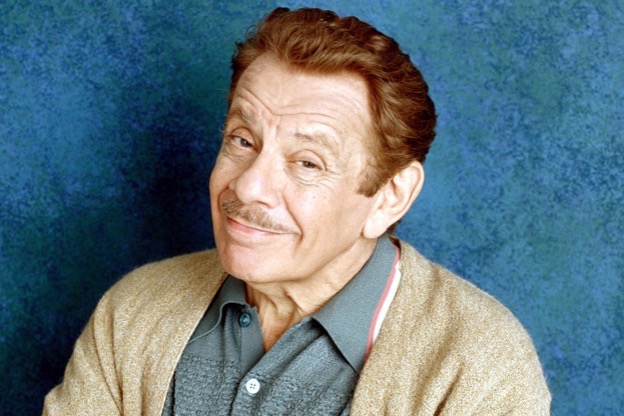 Jerry Stiller rose back to fame in the 90s from playing Frank, George Constanza's father, in Seinfeld. The actor passed away on May 11, 2020, at the age of 92.
Diana Rigg
Diana Rigg was an English actress who found success in the theatre. Today, she is most commonly known for her role in HBO's Game of Thrones for portraying the character, Olenna Tyrell.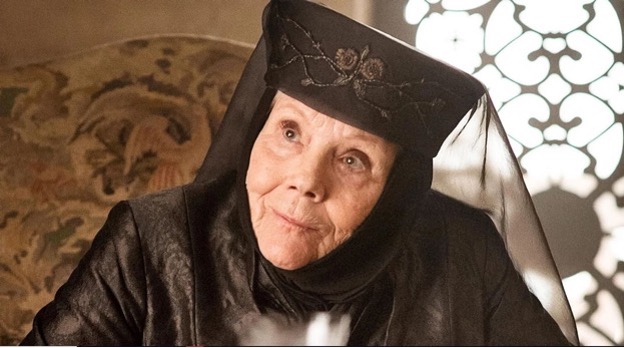 On September 10, 2020, Diana Rigg passed away from lung cancer at the age of 82. Her seven decades in the theater and countless Emmy and Tony nominations serve as a great reminder of this actress's success and legacy.
Neil Peart
Neil Peart was a Canadian musician best known as the drummer and lyricist in the rock band, Rush. In 1983 Peart became the youngest person to ever be inducted into the Modern Drummer Readers Hall of Fame.
On January 7, 2020, the rock star passed away in Santa Monica at 67 years old after battling an aggressive form of brain cancer.
Kelly Preston
Kelly Preston was an American actress and model famous for her roles in Jerry Maguire and For Love of the Game. She was married to the actor John Travolta for 29 years up until her death.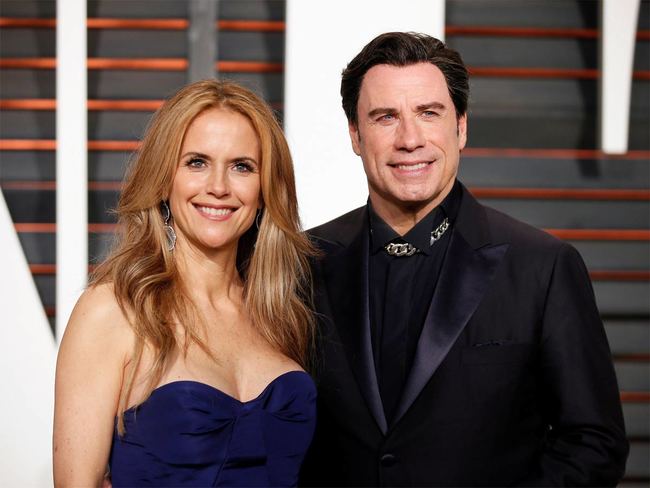 After two years of fighting breast cancer, Kelly Preston passed away from the illness at the age of 57 on July 12, 2020.
Danny Aiello
Danny Aiello was an American actor known for his roles in The Godfather Part II, Jacob's Ladder, and Do The Right Thing for which he was nominated by the Academy Awards for Best Supporting Actor.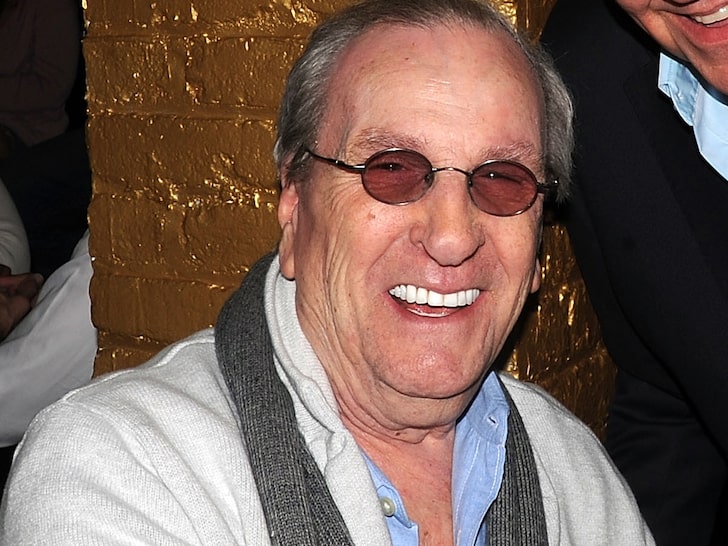 At age 86, Danny Aiello passed away on December 12, 2019. His co-stars spoke fondly of him and his legacy is one sure to be remembered.
Regis Philbin
Regis Philbin is a man who needs little introduction. His legacy includes holding the Guinness World Record for the "Most Hours on Camera" after having spent 17,000 hours on screen. This famous talk show host starred in Live! With Regis and Kathie Lee which later became Live! With Regis and Kelly.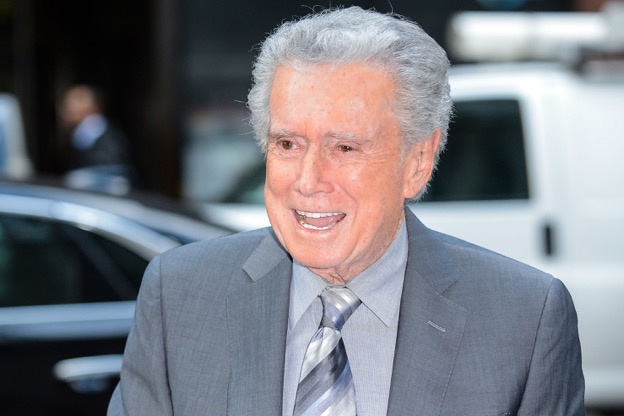 Regis went on to host a variety of American game shows including Who Wants to Be a Millionaire and Million Dollar Password. On July 24, 2020, Regis, unfortunately, passed away at the age of 88. With his great impact on television and after nearly 70 years in the industry, Regis left behind an incredible legacy and portfolio of work to be remembered for years to come.
Ian Holm
Ian Holm was an English actor most notable for being a member in the Royal Shakespeare Company. He later went on to portray the older version of Bilbo Baggins in The Lord of the Rings and The Hobbit film series.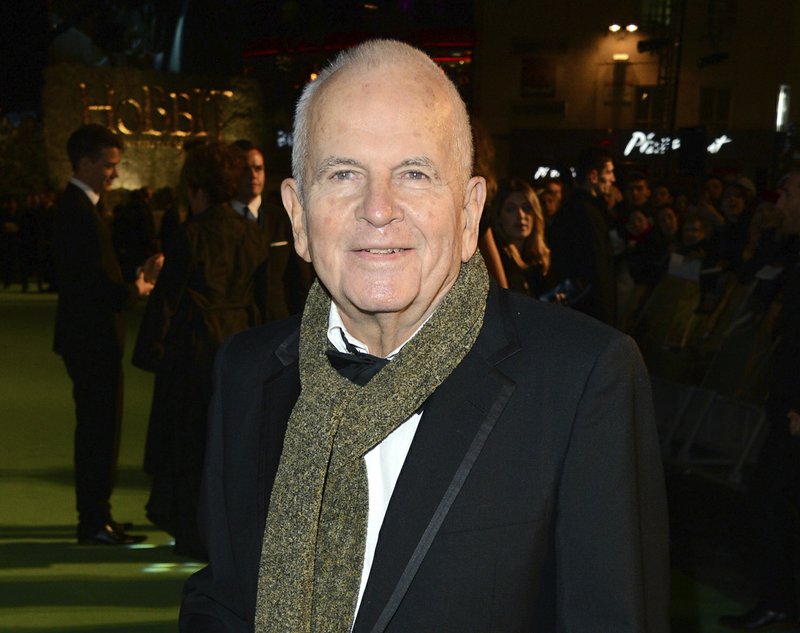 The Tony Award winner and acclaimed actor passed away on June 19, 2020 from his illness of Parkinson's disease at the age of 88.
Naya Rivera
Naya Rivera was an American actress and singer best known for her breakthrough role as Santana Lopez on the musical TV show, Glee. The talented entertainer received many accolades for both acting and singing as she won 9 out of the 24 award nominations for her role in Glee.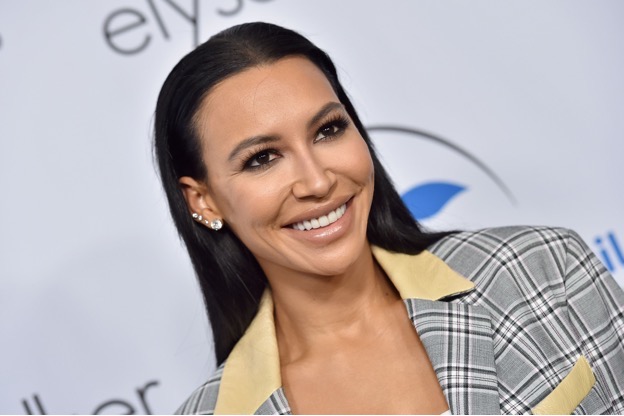 On July 8, 2020, Naya Rivera was pronounced dead from accidental drowning while vacationing at Lake Piru. The young star was 33 years old, but her profound impact as an actress, singer, philanthropist, and LGBTQ rights activist will be a legacy that will remain.
Kobe Bryant
Kobe Bryant was a professional American basketball player who spent his entire 20 year career playing for the Los Angeles Lakers. The shooting guard was a 5-time champion, 18-time All-Star, and was honored as the NBA Finals MVP two times.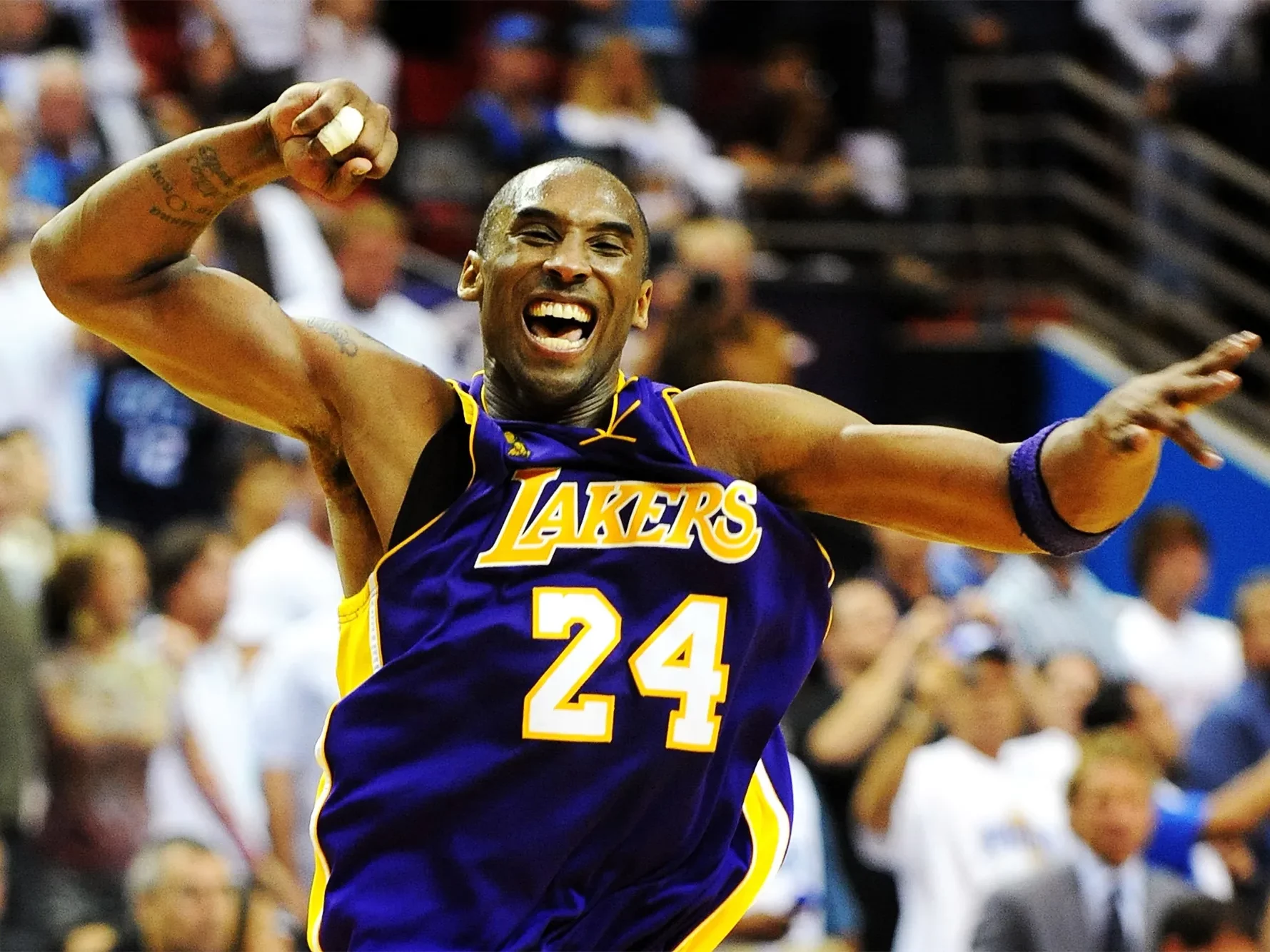 On January 26, 2020, news of the Black Mamba's death shocked the world as the 41 year old and his 13 year old daughter, Gianna, both died in a tragic helicopter crash. In 2021, Kobe was posthumously inducted into the Basketball Hall of Fame and his legacy and impact on basketball continues to inspire.
James Lipton
James Lipton was an American writer and actor most notable for creating and hosting the Inside the Actors Studio TV series which was a slow paced show that interviewed celebrities. Lipton hosted the series for 24 years.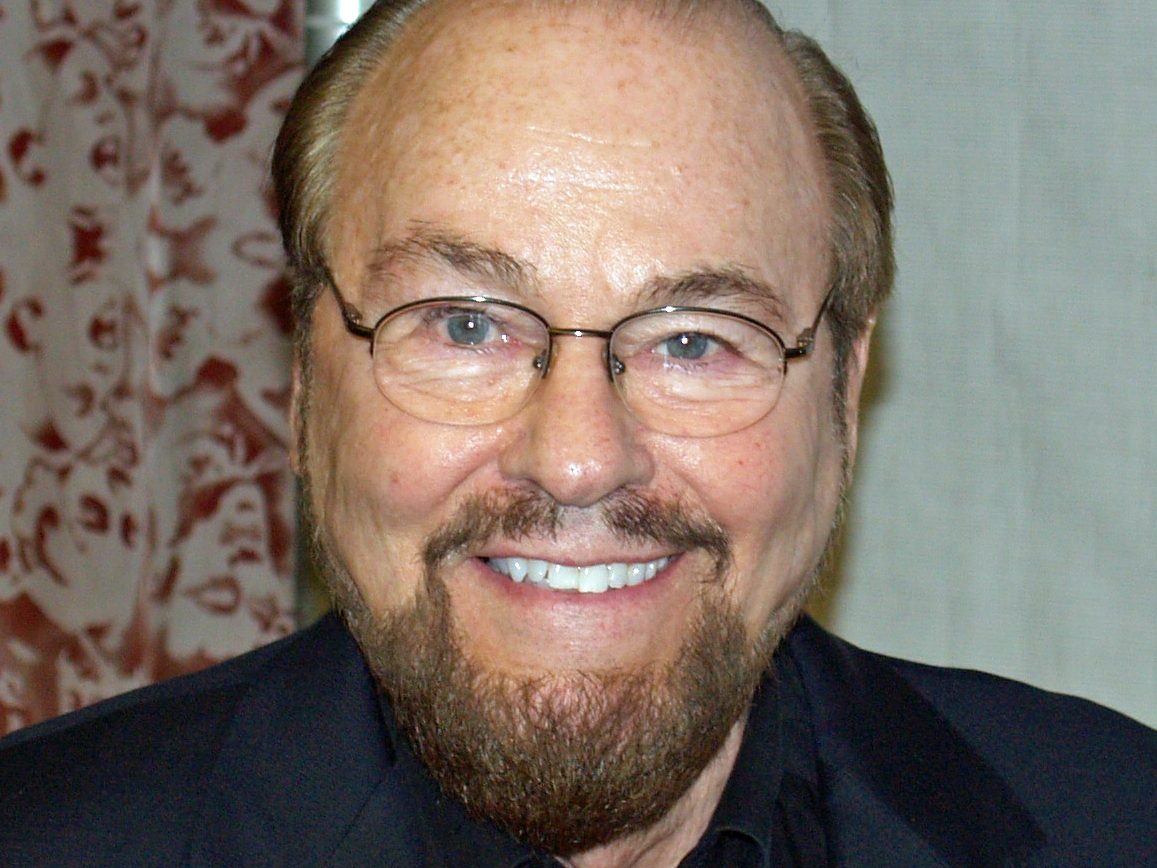 On March 2, 2020, Lipton passed away at the age of 93 from bladder cancer. His legacy and the hundreds of impressive interviews he recorded will continue to be viewed as a preservation of popular culture.
Sean Connery
Sean Connery was a Scottish actor most known for portraying secret agent James Bond in seven different Bond films from 1962 to 1983. Connery has received many accolades for his notable career such as an Academy Award, a British Academy Film Award, two Golden Globe Awards, as well as the Cecil B. DeMille Award which he received in 1995 for his outstanding contributions to the entertainment industry.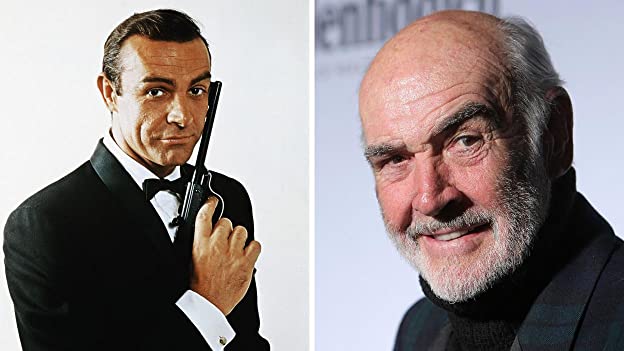 At the age of 90, Connery passed away in his sleep on October 31, 2020. His breadth of work and his impact on the world of entertainment will be remembered and honored for years to come.
Cameron Boyce
Cameron Boyce was an American actor who was most known for his roles as a Disney Channel star. Boyce played Luke Ross in the Disney Channel comedy show, Jessie, and he played Carlos in the Disney Animated film franchise, Descendants. The actor is also known for his role in Grown Ups.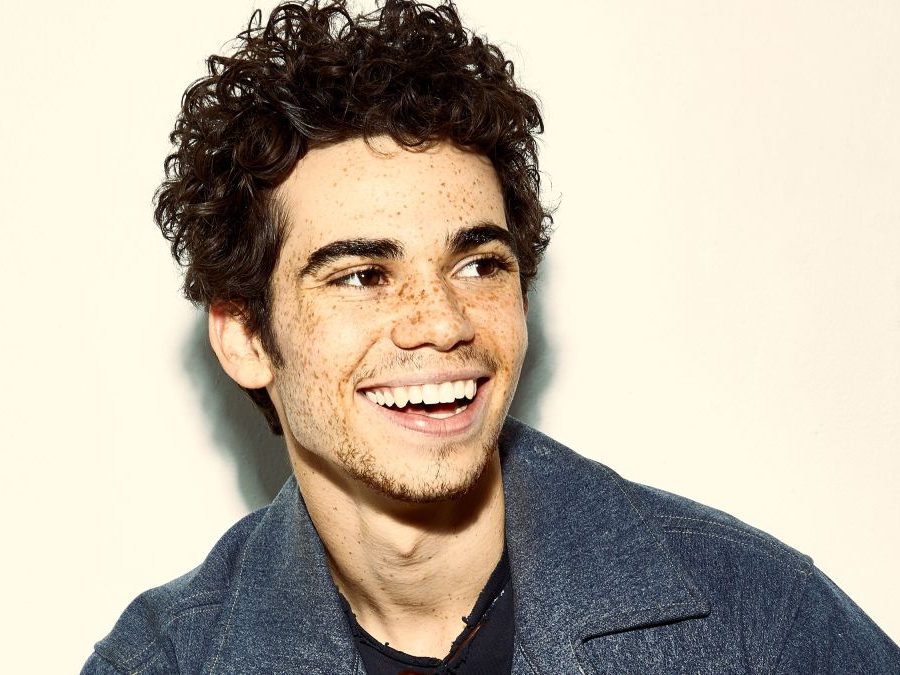 On July 6, 2019, Cameron Boyce passed away in his sleep due to an epileptic seizure at the young age of 20. Following his death, The Cameron Boyce Foundation was founded to help young people discover creative outlets as an alternative to violence. His philanthropy, acting work, and foundation will continue to have the positive impact he has hoped to bring about to the world.
Robert Forster
Robert Forster was an American actor known for his film roles in Medium Cool, Jackie Brown, and Mulholland Drive. He also is known for his television roles in Twin Peaks and as Ed Galbraith in Breaking Bad and Better Call Saul.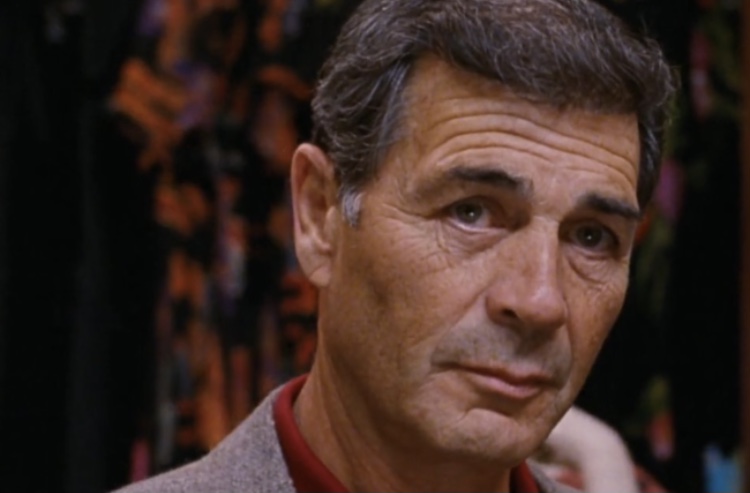 On October 11, 2019 the actor passed away from brain cancer at the age of 78. His six decades in the entertainment industry have without a doubt left behind an impressive legacy that has and will continue to inspire future and current actors alike.
Little Richard
Little Richard was an American singer and musician most known for songs such as "Tutti Frutti." The influential musician was nicknamed "The Innovator, The Originator, and The Architect of Rock and Roll."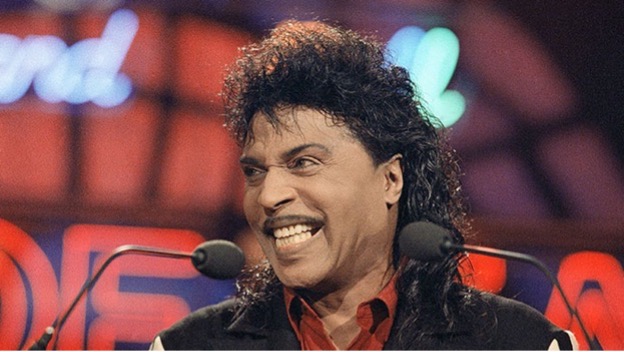 The rock star passed away on May 9, 2020 at 87 years old from bone cancer. The musical legend with three hit songs inducted into the Grammy Hall of Fame will continue to be remembered through his legacy and music.
Kirk Douglas
Kirk Douglas was an American actor best known for his film roles in Champion, The Bad and the Beautiful, and Lonely Are the Brave. The star's accolades include three Academy Award nominations, four Golden Globes, three Emmy Awards, a star on the Hollywood Walk of Fame, and so much more.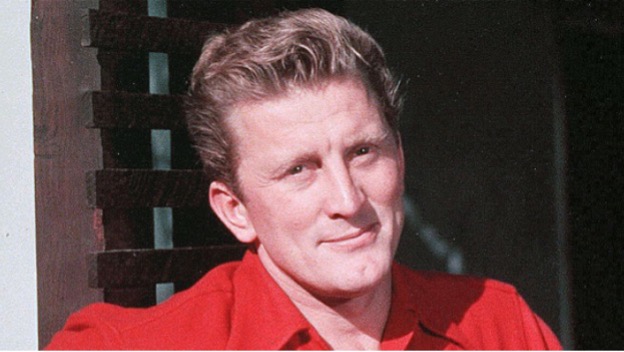 On February 5, 2020, Douglas passed away at the age of 103. His long and successful career will without a doubt go down in history within the entertainment industry and beyond.
Bill Withers
Bill Withers was an American singer-songwriter known for songs such as "Ain't No Sunshine" and "Lean on Me." Withers has been nominated for nine Grammy Awards, winning three of them. His life story was documented in the documentary film, Still Bill.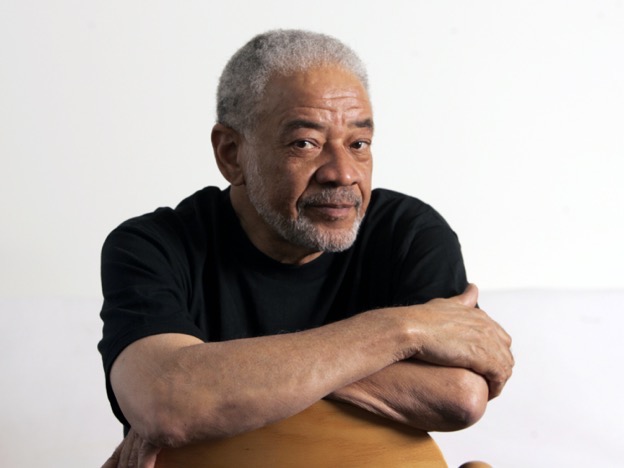 At the age of 81, Bill Withers passed away on March 30, 2020 from heart complications. His legacy and musical works continue to be enjoyed to this day.
Kenny Rogers
Kenny Rogers was an American country singer and musician known for his songs such as "The Gambler" and "Lady." In 2013 the singer was inducted into the Country Music Hall of Fame. His legacy includes having over 420 singles top the charts for more than 200 weeks in the US alone.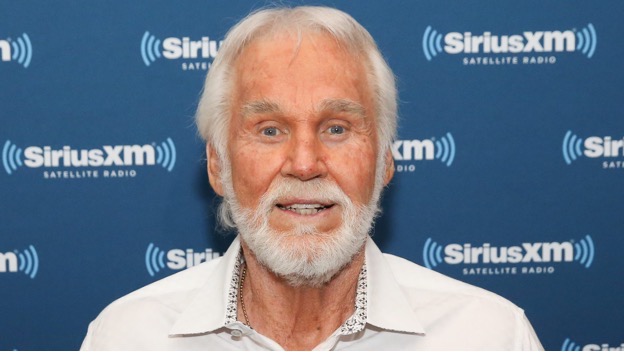 On March 20, 2020 at the age of 81, the well-known singer died of natural causes. His wide variety of musical works will continue to inspire musicians and fans for years to come.
John Singleton
John Singleton was an American film director best known for writing and directing the film Boyz n the Hood. This movie led to his nomination for the Academy Award for Best Director, making Singleton the first African American and the youngest person at 24 years of age to be nominated for this award.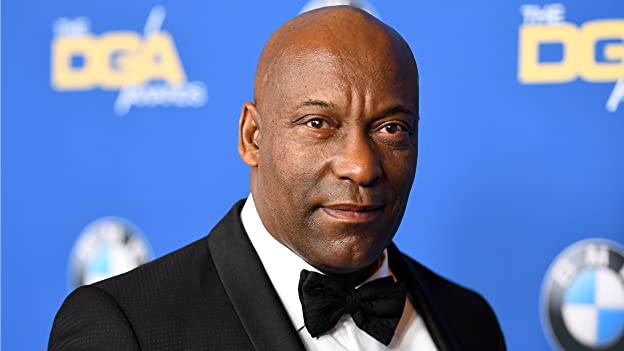 On April 28, 2019, the director passed away at the young age of 51 from a stroke. Following his death, actors and directors alike took to social media to voice their love and admiration for Singleton's work and legacy.
Rip Torn
Rip Torn was an American actor who spent over 60 years working in the entertainment industry. He is best known for playing Artie on The Larry Sanders Show, playing Zed in the Men in Black franchise, and for portraying Patches O'Houlihan in Dodgeball: A True Underdog Story.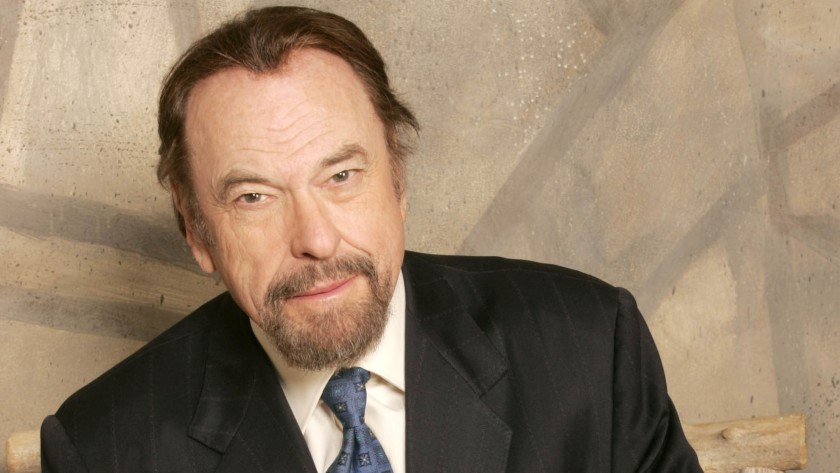 The well-known actor passed away on July 9, 2019 at the age of 88 from complications from Alzheimer's. The actor's lengthy career in film, television, and on stage will continue to be remembered and appreciated.
Chadwick Boseman
Chadwick Boseman was an American actor most notable for playing the superhero Black Panther in the Marvel Cinematic Universe. Other important roles Boseman played include Jackie Robinson in the film 42 as well as Justice Thurgood Marshall in the film Marshall. The actor had 108 different award nominations, 41 of which he won.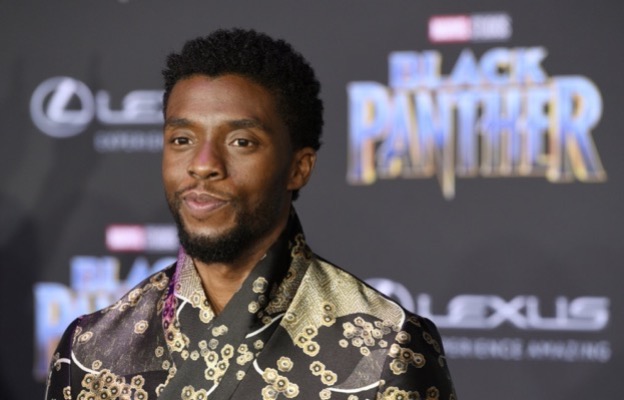 News of the beloved actor's death shocked the world as Boseman was a private man and kept his battle with colon cancer private. After battling the illness for four years, Boseman unfortunately passed away on August 28, 2020 at the age of 43. The power of his legacy was immediately felt as the world mourned his death and will continue to look towards his works for inspiration.
Max von Sydow
Max von Sydow was a Swedish-French actor who is best known for his roles in The Seventh Seal, Minority Report, and Star Wars: The Force Awakens. Von Sydow also received an Emmy Award nomination for his supporting role as the Three-eyed Raven in the hit show, Game of Thrones.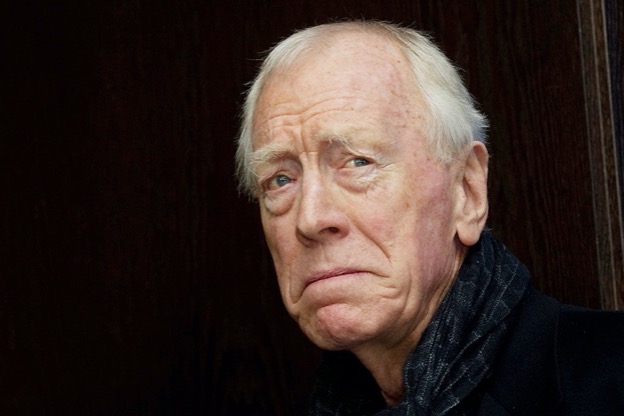 On March 8, 2020, Max von Sydow passed away at age 90. The actor's career in European and American cinema and television spans 70 years. His legacy and over 150 pieces of work will continue to be enjoyed by fans and media consumers alike.
Alex Trebek
Alex Trebek was a Canadian-American television personality most renowned for hosting the trivia game show, Jeopardy!. Trebek hosted the popular game show from 1984 right up until his death in 2020. On seven different occasions, Trebek received the Daytime Emmy Award for Outstanding Game Show Host due to his work on Jeopardy!.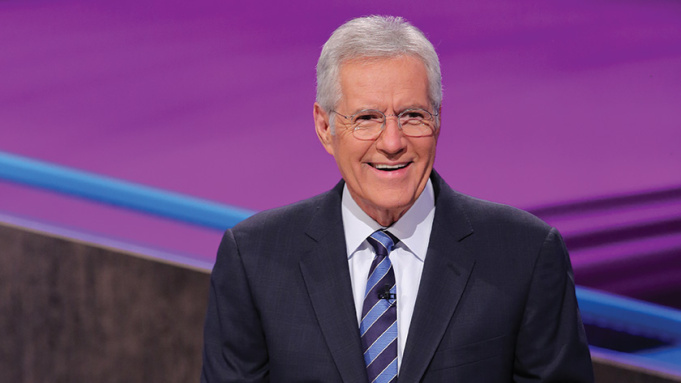 In 2019, Trebek announced his diagnosis with stage IV pancreatic cancer and was very open and honest with the public in providing updates and optimism related to his condition. On November 8, 2020, Alex Trebek passed away at age 80 due to his illness. His great legacy and well-respected career will continue to inspire generations to come.
Terry Jones
Terry Jones was a Welsh actor, writer, director, and comedian best known as a member of the Monty Python comedy team. Jones began his directing career when he co-directed Monty Python and the Holy Grail in 1975.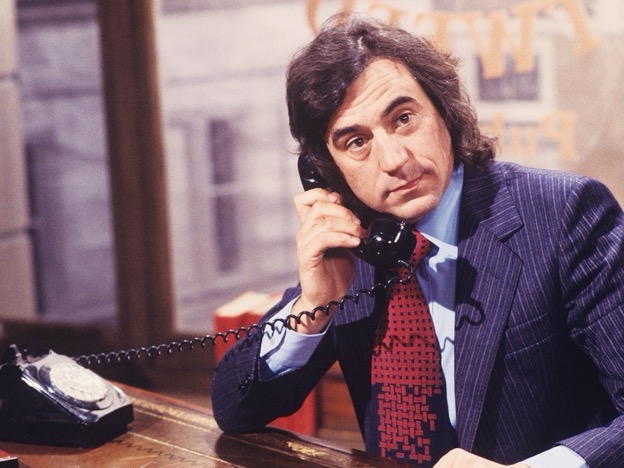 On January 21, 2020, Terry Jones passed away at the age of 77 from complications from dementia. The actor and comedian's work, especially his time with the Monty Python group will continue to be studied, adored, and shared.
Ken Spears
Ken Spears was an American television writer and producer. He is best known for co-creating the Scooby-Doo series with Joe Ruby. Scooby-Doo, Where Are You! was his original creation in 1969, but the franchise and its spinoffs continue to be created to this day, 50 years later.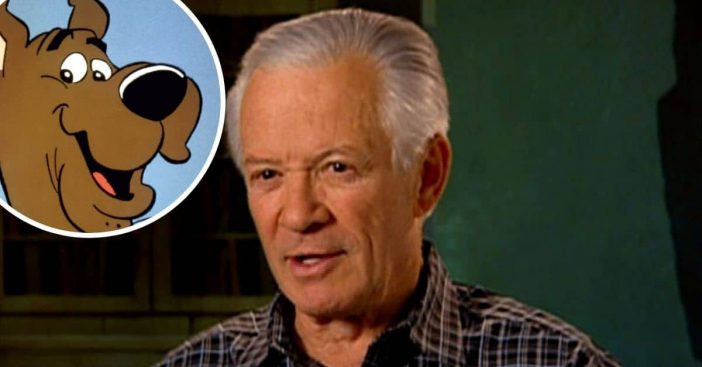 On November 6, 2020, Ken Spears passed away due to dementia complications at 82 years old. Spears and Ruby had continued to work on animated series together up until their deaths in 2020. Their work and the franchise of Scooby-Doo will continue to live on and serve as prime entertainment for kids and adults alike.
Ann Reinking
Ann Reinking was an American actress and dancer best known for her Broadway performances in Coco, Chicago, and Sweet Charity. In 1996, Reinking won the Tony Award for Best Choreography for her work for the revival of Chicago.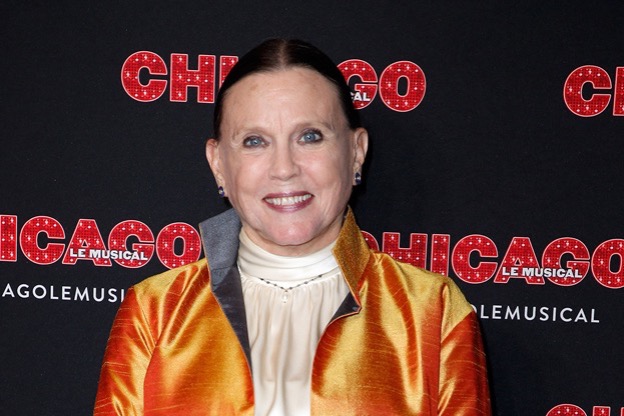 On December 12, 2020, Ann Reinking passed away in her sleep at the age of 71. Her impact in film, on Broadway, and in the dance industry is something sure to be remembered.
Phil Niekro
Phil Niekro was a professional American baseball pitcher who played 20 out of his 24 seasons with the Milwaukee/ Atlanta Braves. With 318 career wins, Niekro is recognized as having the most wins for a knuckleballer and is ranked 16th on MLB's all-time wins list.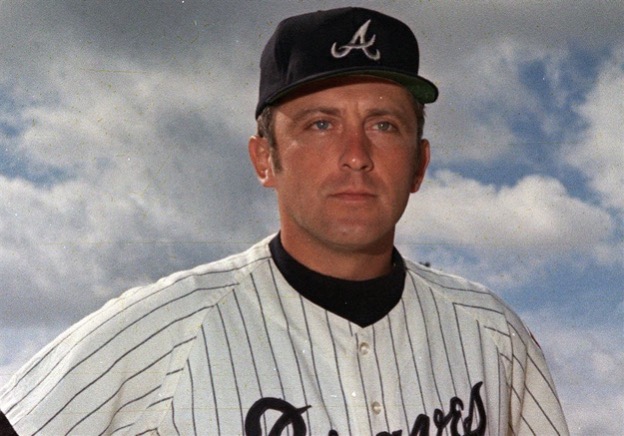 At the age of 81, the famous pitcher passed away in his sleep on December 26, 2020. His legacy as a knuckleballer will go down in history and continue to be preserved in the Baseball Hall of Fame since his 1997 induction.
Jessica Campbell
Jessica Campbell was an American actress best known for her role as Tammy Metzler in the fim Election. The actress was nominated for an Independent Spirit Award for Best Debut Performance because of this role. Soon after, in 2002, Campbell retired from acting and became a naturopathic practitioner.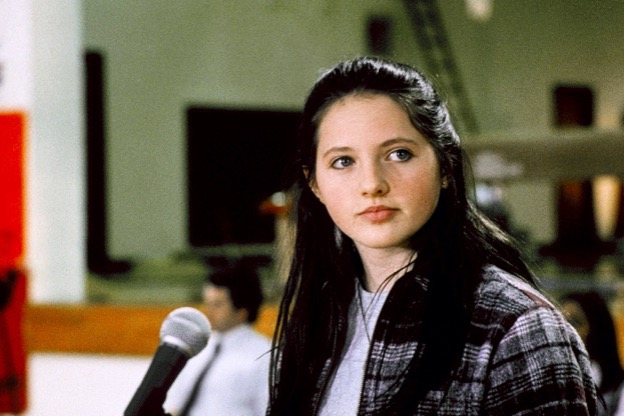 On December 29, 2020, Campbell passed away suddenly at the young age of 38. Her co-stars such as Reese Witherspoon only had positive things to say about the actress as she took to Twitter to pay tribute to Jessica Campbell and her family following news of her passing.
Jeremy Bulloch
Jeremy Bulloch was an English actor who is best known for being the original physical portrayal of Boba Fett in the Star Wars franchise. He also has made a variety of different appearances on British television such as in the series Doctor Who.
At the age of 75, the actor passed away from complications of Parkinson's on December 17, 2020. Having spent over six decades impacting the entertainment industry, his legacy will not soon be forgotten.
Diego Maradona
Diego Maradona was a professional footballer and manager from Argentina. In the world of soccer, Maradona is recognized as one of the greatest players of all time. He won the FIFA Player of the 20th Century Award alongside famous footballer Pelé.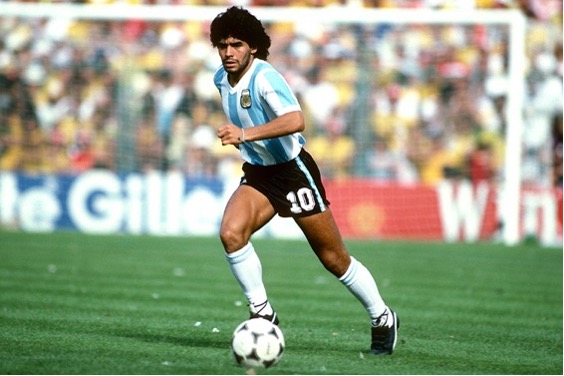 On November, 25, 2020, the soccer star passed away from a heart attack at the age of 60. As a world renowned athlete, Maradona's impact on the game of soccer is evident and tributes for the star continue to recognize his legacy to this day.
Phyllis McGuire
Phyllis McGuire was an American pop-star in the musical trio, The McGuire Sisters. Ruby and Dorothy McGuire were Phyllis' two sisters and made up the other members of the group. Their most popular songs include "Sincerely" and "Sugartime."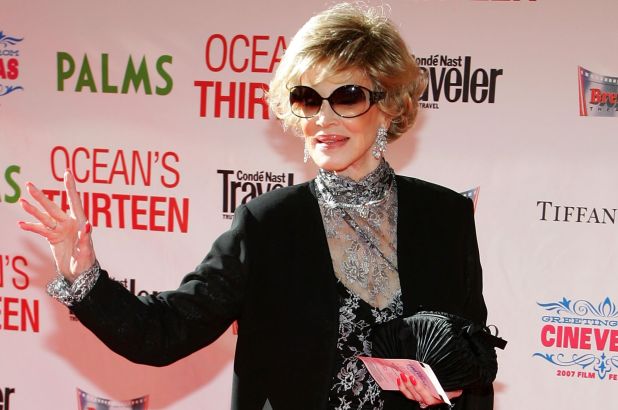 On December 29, 2020, Phyllis McGuire passed away from natural causes at the age of 89. She was the last surviving member of the 1950s sisters singing group.
David Prowse
David Prowse was an English bodybuilder and actor most notable for physically portraying Darth Vader in the original Star Wars trilogy. In the United Kingdom, Prowse was widely recognized as the "Green Cross Man" having starred in Green Cross Code's road safety PSAs.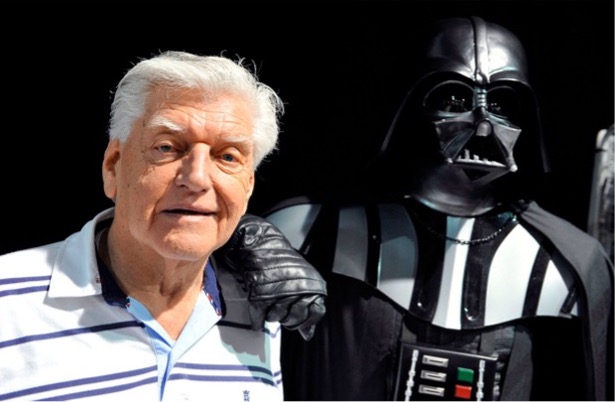 On November 28, 2020, the actor passed away at the age of 85. His legacy in both the United Kingdom and United States will be remembered after over 60 years in the limelight.
Nicholas Parsons
Nicholas Parsons was an English actor and radio presenter most known for hosting the comedy radio show, Just a Minute since it began in 1967.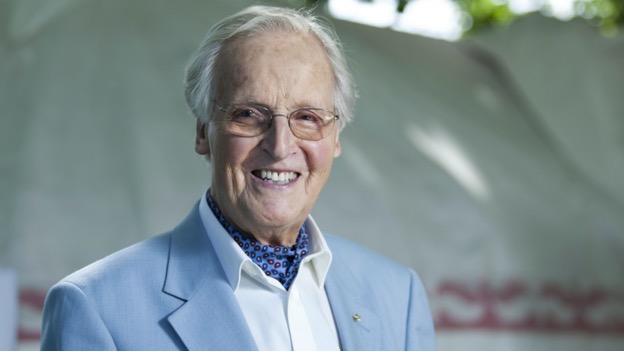 On January 28, 2020, Nicholas Parsons passed away from a short illness at the age of 96. His legacy after spending six decades in the broadcasting industry, will be missed and remembered for years to come.
K.T. Oslin
K.T. Oslin was an American country music singer who rose to popularity in the late 1980s. The singer had four number one hits, won three Grammy Awards, and was inducted into the Nashville Songwriters Hall of Fame. Her most known songs include "80s Ladies," "Come Next Monday," and "Do Ya."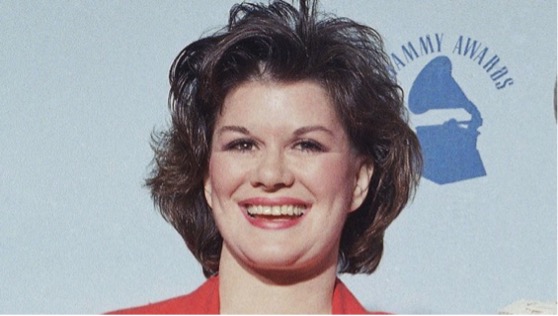 At the age of 78, Oslin passed away on December 21, 2020 from COVID-19. Her legacy lives on as her work helped pave the way for many strong, female artists to come.
Adolfo Quiñones
Adolfo Quiñones, known as "Shabba Doo," was an American actor and dancer best known for his role in the breakdancing film series, Breakin'. He choreographed the dance moves for many famous singers' music videos and concerts, including the choreography for Madonna's Who's That Girl? Tour.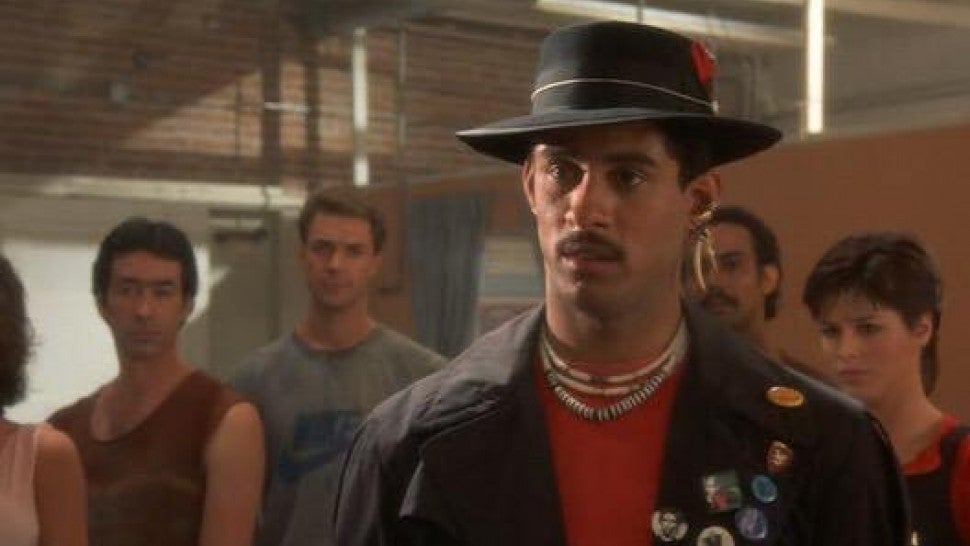 On December 29, 2020, the dance sensation passed away at 65 years old. His legacy as a dancer and choreographer will continue to be honored and admired by all those within the dancing world.
Hal Ketchum
Hal Ketchum was an American country artist best known for songs like "Small Town Saturday Night" and "Past The Point of Rescue." His career began in the 1980s and within 28 years he released eleven studio albums.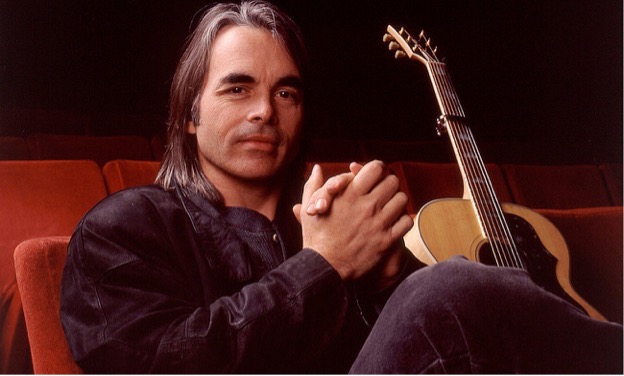 Ketchum retired from the music industry in 2019 after being diagnosed with dementia. On November 23, 2020, the musician passed away due to complications from the illness at the age of 67.
David Lander
David Lander was an American actor and comedian best known for playing Squiggy on the 1970s hit sitcom series Laverne & Shirley. His beloved character Squiggy also made appearances on Happy Days, Saturday Night Live, and The Simpsons.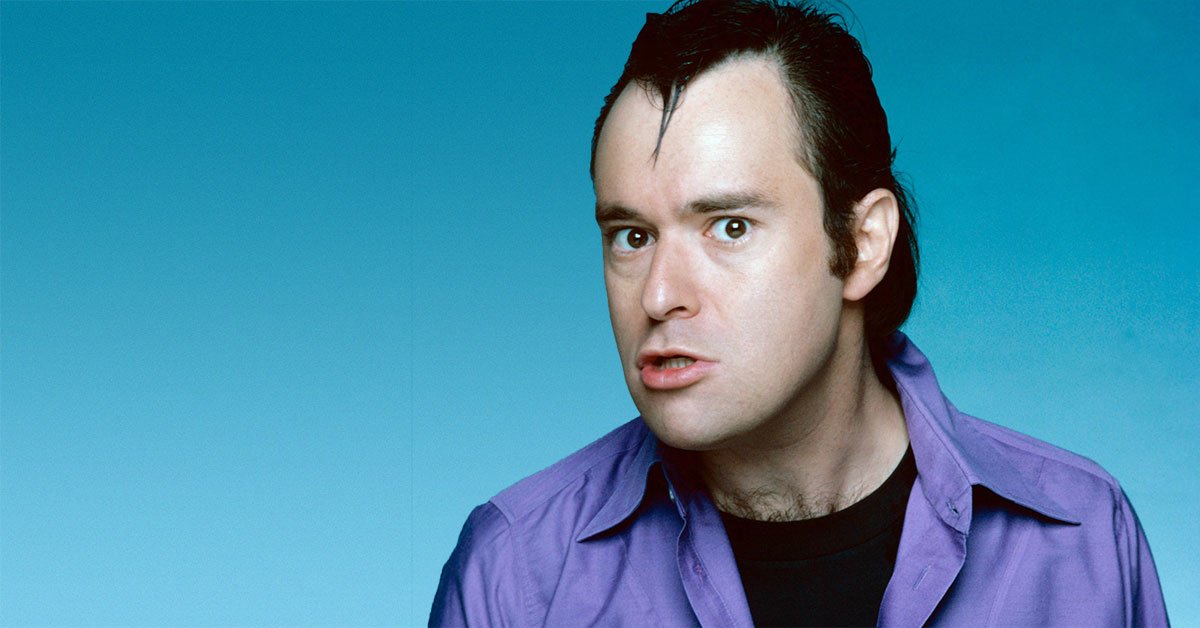 Lander passed away on December 4, 2020 at 73 years old due to complications from multiple sclerosis. His legacy lives on as his beloved portrayal of Squiggy is still known and appreciated today while his regular activism related to multiple sclerosis will hopefully help others dealing with the same diagnosis.
Peter Green
Peter Green was an English singer and guitarist known as one of the founders of the rock group Fleetwood Mac. Green's most notable songs include "Albatross," "Oh Well," and "Man of the World." In 1998, he was inducted into the Rock and Roll Hall of Fame.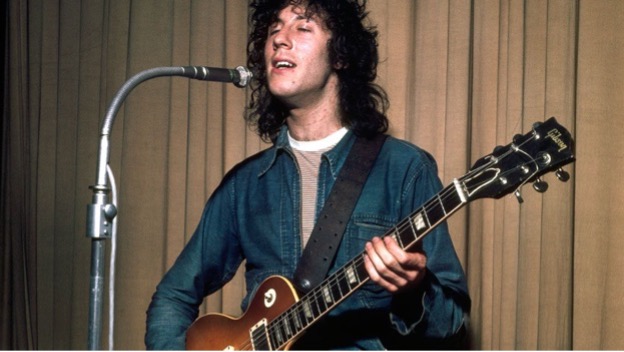 On July 25, 2020, the accomplished musician passed away at the age of 73. His legacy is one recognized globally as he leaves behind a great impact upon the music industry and the genre of blues rock more specifically.
Hugh Keays-Byrne
Hugh Keays-Byrne was a British-Australian actor and director best known for playing Toecutter and Immortan Joe, the main antagonists of the Mad Max film franchise. In 2015, he was nominated for the MTV Movie Award for Best Villain based on his role in Mad Max: Fury Road.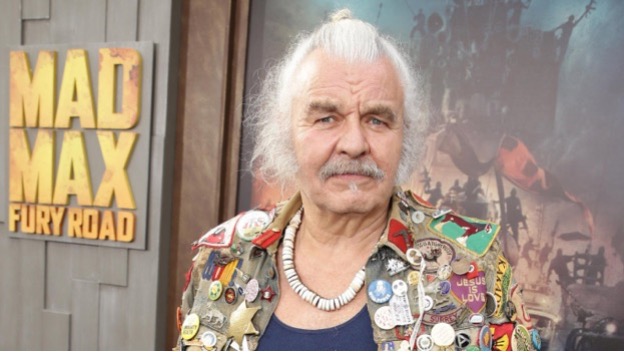 On December 2, 2020 the actor is said to have passed away peacefully at the age of 73. Keays-Byrne will be remembered both for his time in the Royal Shakespeare Company as well as for his acting in Mad Max.
Honor Blackman
Honor Blackman was an English actress most known for her roles of Cathy Gale in the 1960s British TV show, The Avengers, and as one of the iconic Bond girls in the film Goldfinger. In the 60s, Blackman practiced judo in Europe's oldest Japanese dojo, the Budowai dojo, which helped prepare her for her iconic action roles.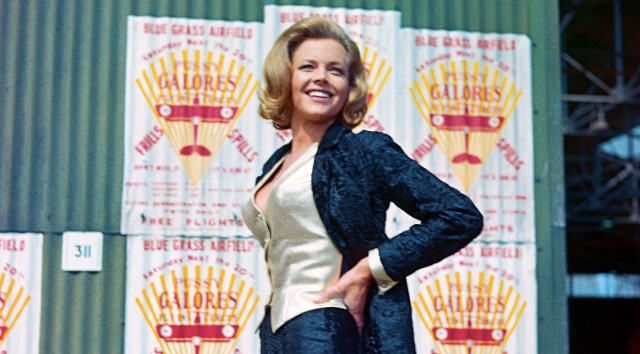 On April 5, 2020, the well-known Bond actress passed away at the age of 94 from natural causes. Her fierce female roles will serve as inspiration for current and aspiring actresses around the world for years to come.