45 Facts You Never Knew About Jeopardy! And Its Contestants
Jeopardy! was initially seen on television from 1964 until its cancellation in 1975. When it returned to broadcast, it came back bigger and better than before. So far, Jeopardy! has aired more than 8,000 episodes, and it is still going strong.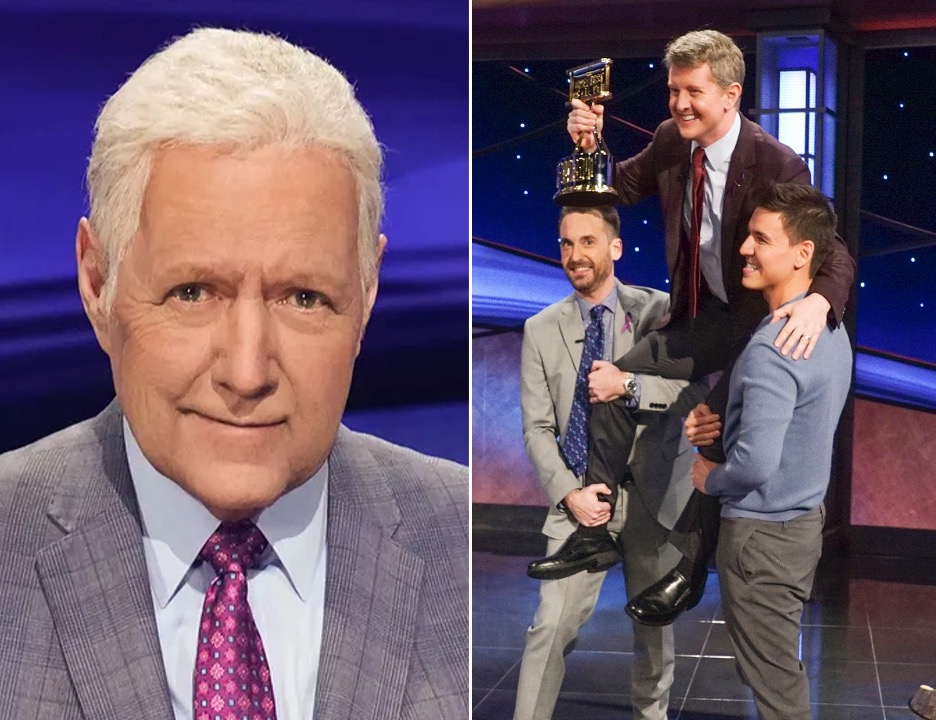 The wildly popular game show has also won 39 Daytime Emmy Awards. Its most famous host, Alex Trebek, was the face of the show for four decades until his death in November 2020. Though no one could ever replace Trebek, his legacy will live on as long as the show does. To celebrate Trebek and the game show that captivated the world, we're revealing 45 facts few people know about Jeopardy! 
1. A Game Show With Game
The turbulence of the 60s saw many game shows being canceled. This was mainly due to the cheating scandals of the 50s that caused people to lose their trust in the integrity of such programs. However, Merv Griffin was able to come up with a new idea that he pitched to NBC in 1963.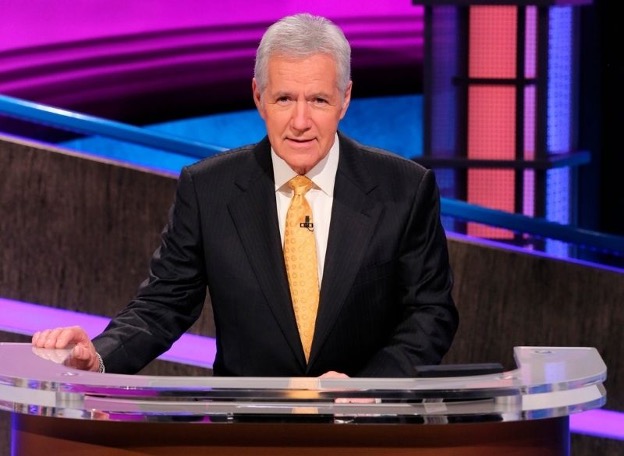 Enter Jeopardy!. Network executives fell in love with the idea and immediately ran the show in 1964. It continued for 11 years but was later canceled and then rebranded. Since it wasn't the same as before, it fizzled until Alex Trebek arrived as the new host. This is where things get interesting. 
2. The Rebranded Jeopardy! Was in Jeopardy
Though Jeopardy! was a success early on, its magic faded when it was rebranded during the 1970s. It failed to capture the old audience's attention, so the show did its best to draw in a new brand of viewers.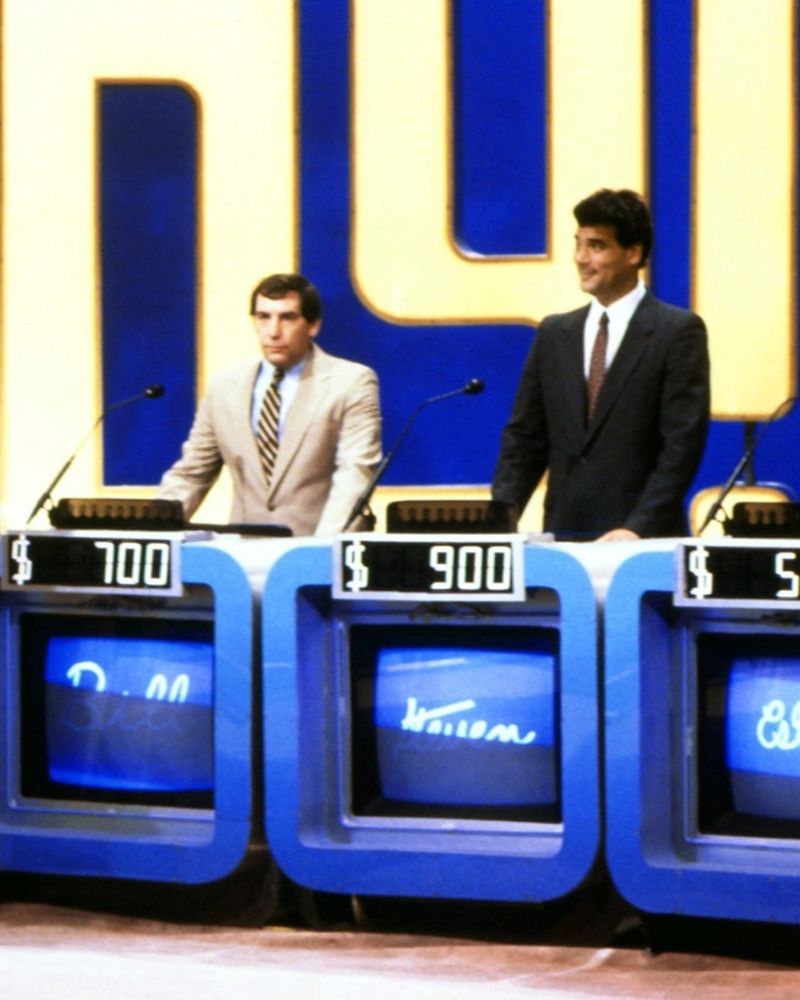 The show tried to cash in on the popularity of board games such as Trivial Pursuit as it helped people become interested in the question-and-answer format. Though Merv Griffin was working on the equally successful Wheel of Fortune, he decided to give Jeopardy! another go. His risk paid off.
3. The Host and Contestants Only Meet On-Stage
Due to the rampant game show cheating scandals of the 1950s, people slowly gave up on watching them, leading most game shows to be canceled. Jeopardy! decided to set itself apart from the rest.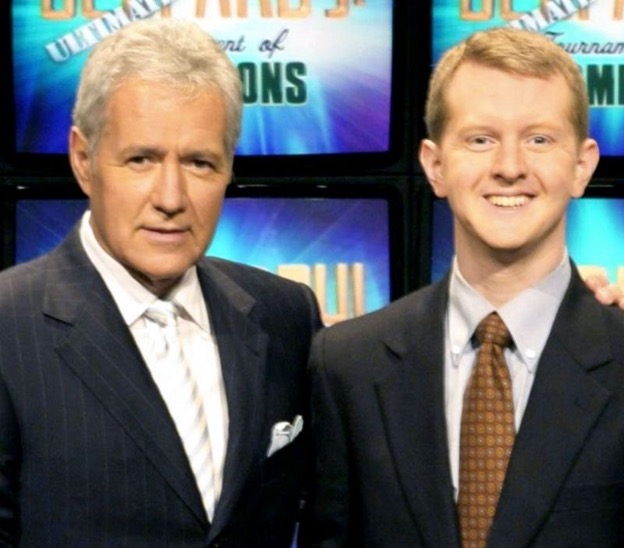 The show intentionally built the host's dressing room far from those of the contestants. This meant that both only saw each other when they were already on-stage and about to play the game. This practice began when Alex Trebek was hired to be the host.
4. Alex Trebek Never Talked to the Contestants
The host only communicated with the game show participants when he had to ask them questions on-camera or interview them on-air. Other than that, Jeopardy! made it a rule that no contact could be established between the host and contestants during the lead-up or breaks of the show.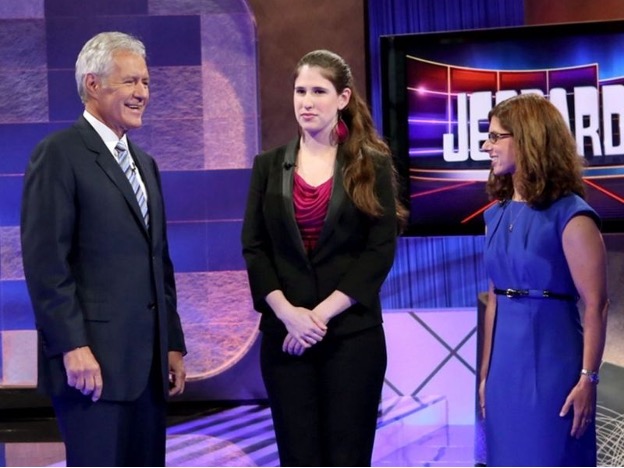 Since the program was filmed live, commercials were included in the schedule of the day. Once the director yelled, "all clear," Alex Trebek would exit the stage immediately. He was never once seen talking to the show's contestants.
5. Jeopardy! Contestants Aren't Speed-Readers
You may have wondered how Jeopardy! contestants are able to immediately see and read the questions that appear on the show. Though they are naturally smart, they also need to be able to take on information quickly. Fortunately, the show helps them to keep the pace running.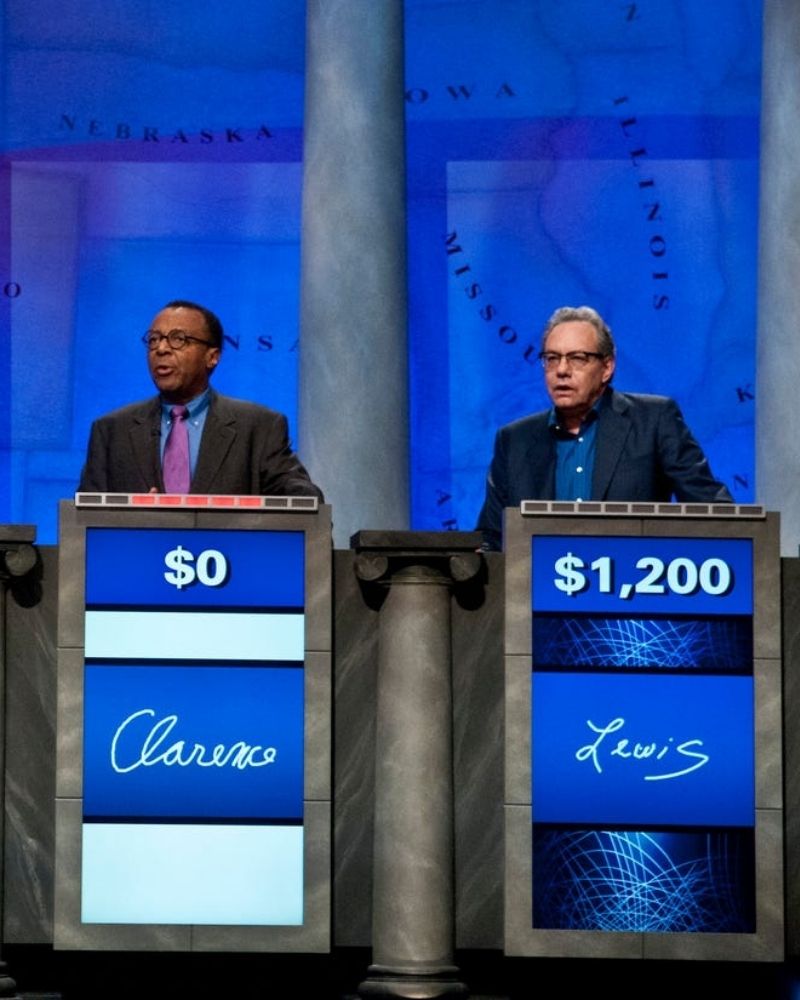 The clues fill all the monitors, making it easy for the contestants to read them. Lights also flash immediately when the host reads a clue. When the final flash of light goes off, the contestants know they can buzz in and share their answers.
6. Ken Jennings Kept Coming Back
It is impossible to look back on Jeopardy! and not include contestant Ken Jennings in your musings. He appeared on more than 70 episodes of the show. He also walked away with almost $3 million. Though he was highly skilled, people were mostly charmed by his self-deprecating manner.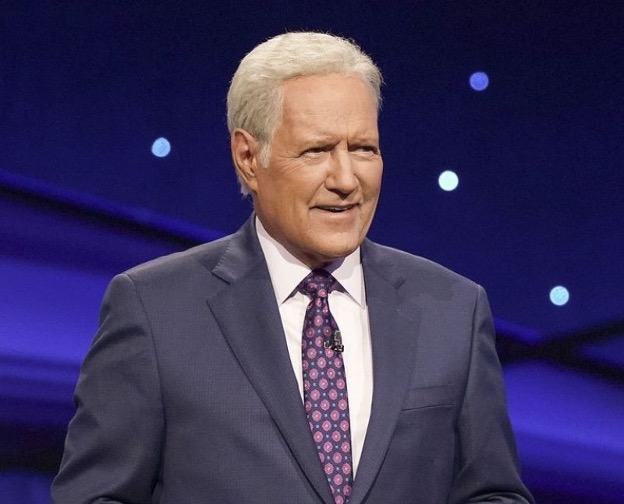 Ken kept coming back to the show, and people loved him more each time. So far, Jennings has been seen in the show's Ultimate Tournament of Champions. He also appeared in the show's "Greatest of All Time." He was eventually hired to be a consulting producer in 2020.
7. On-Set Pranks
Jeopardy! was a serious game show, but it did not take itself seriously. In its April 1997 episode, the show had Wheel of Fortune host Pat Sajak become the Jeopardy! host, while Alex Trebek hosted Wheel of Fortune.
Another prank occurred in 2005 when the Ultimate Tournament of Champions episode saw contestants take off their pants on-air in an effort to relieve their tension. Alex Trebek decided to remove his pants too, but it was later revealed on-air that everything was a prank all along.
8. No Special Treatment for Child Contestants
Jeopardy! has seen a number of contestants win and lose. It also featured kids in episodes during Kids Week. Though the program adhered to strict rules, many expected that the game would go easy on children.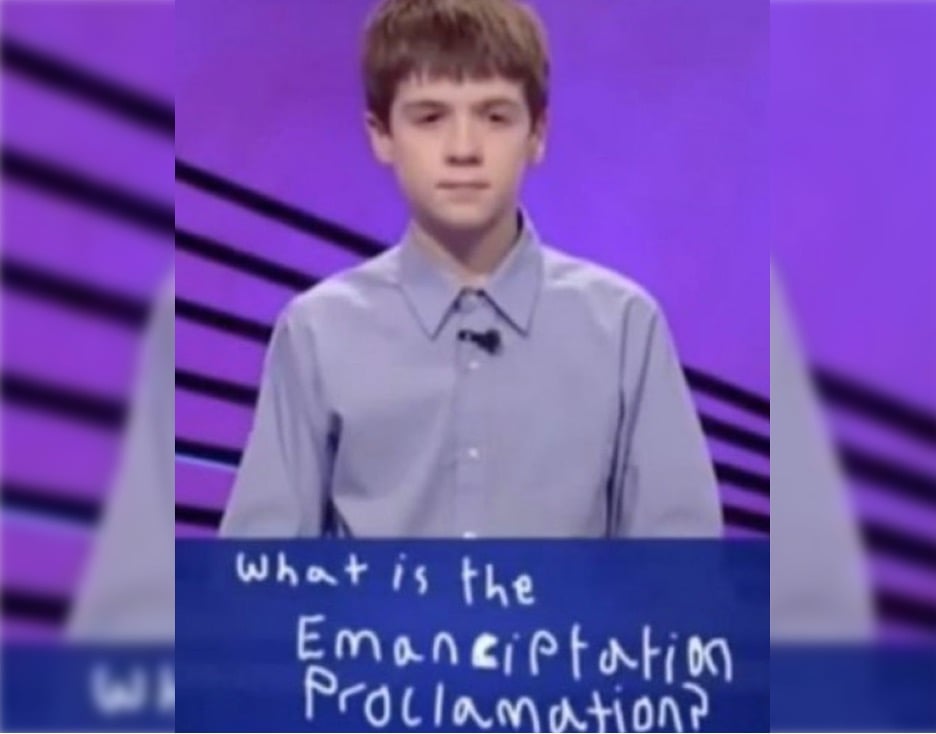 When 12-year old contestant Thomas Hurley misspelled "emancipation" during the final round, viewers thought he would be given a free pass for the minor error. Unfortunately, the show's judges decided it was incorrect. He lost, and his opponent brought home the $66,000 prize.
9. Alex Trebek Hosted Many Game Shows Before Jeopardy!
Though Alex Trebek is heavily identified with the show, he actually hosted a slew of game shows before he hit the jackpot with Jeopardy!. He was first seen in The Wizard of Odds and Double Dare.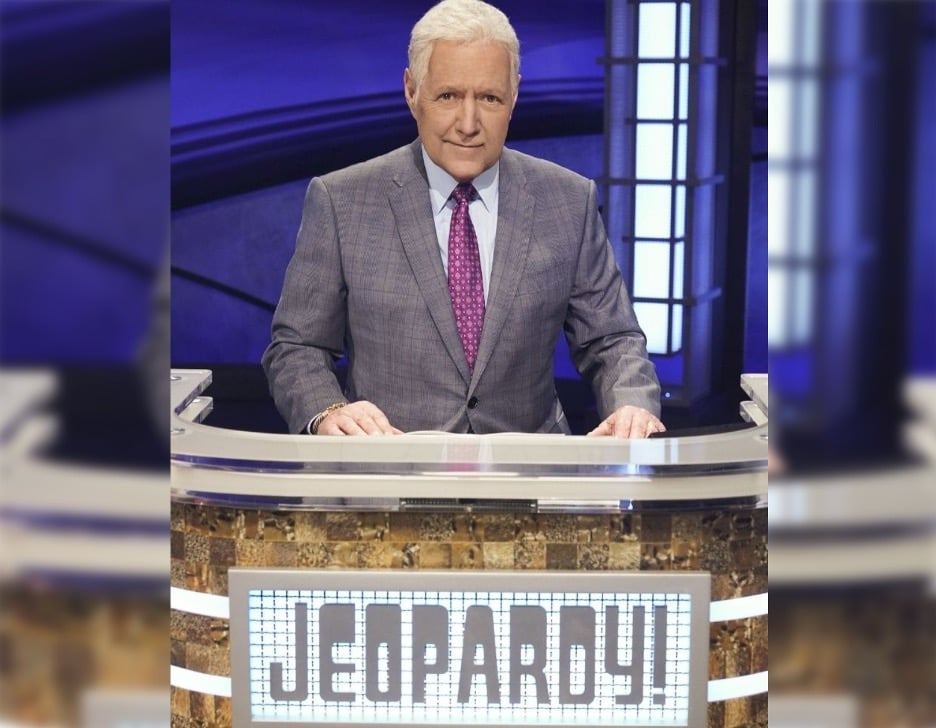 He later got into a Family-Feud-style show called Pitfall and then a game similar to Hollywood Squares called Battlestars. You would think he would stop, but his next attempt was with a game show called Malcolm where he talked with a cartoon character.
10. Alex Trebek Loves Lucy
Actress and sitcom star Lucille Ball is popular for her series, I Love Lucy. But not many know that Ball was responsible for Alex Trebek being the Jeopardy! host.  It was Lucille who suggested to Merv Griffin that Trebek would be perfect for the job.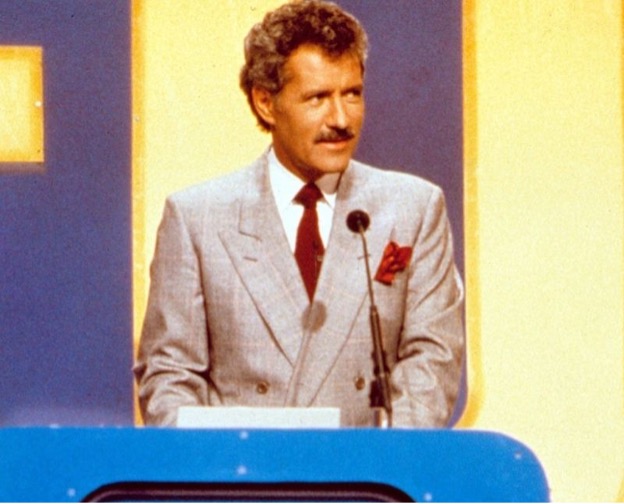 Fortunately, the creator of Jeopardy! had seen Trebek host another game show called High Rollers. He considered Lucille Ball's suggestion and took Trebek in as the host. Rumors abound that Ball once appeared as a contestant on Jeopardy! but no footage proves if it is indeed true. 
11. Alex Trebek Disliked Some Incorrect Answers
Contestants who get their questions wrong usually elicit a response from Alex Trebek. The embarrassment involved has little to do with the lost winnings. Instead, contestants are often left mortified purely because of Trebek's reaction.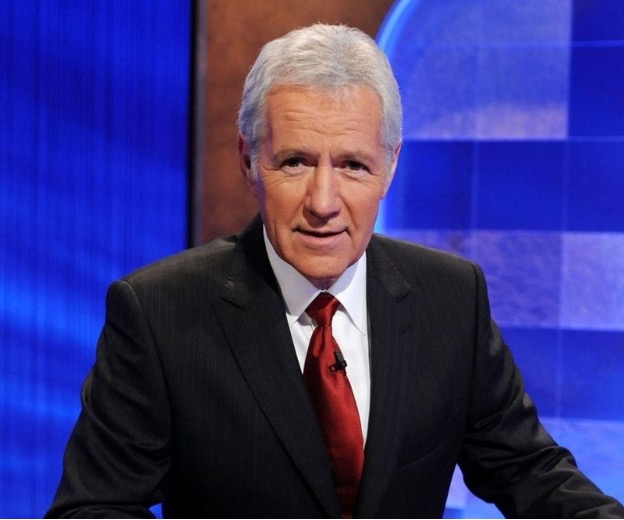 Trebek revealed that his reactions are spontaneous and not at all planned. However, he does admit that he is conscious and aware when he is harsh. He does have very few filters but makes it a point to not put contestants down.
12. Contestants Go Through a Lengthy Audition Process
Being a contestant on Jeopardy! is not easy. First, you have to go through a 50-question online quiz on general knowledge. Each person is given fifteen seconds to answer each question. It is believed that you need to get all the answers right to be able to pass and reach the next round.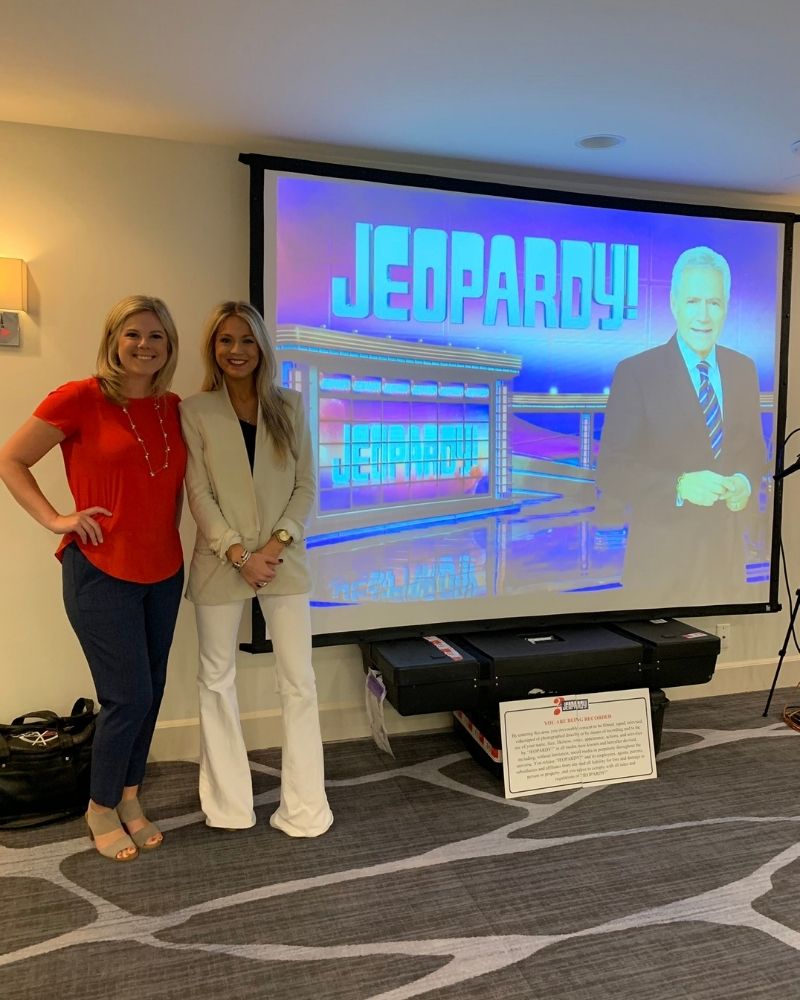 The next step is a live three-part audition. Twenty to thirty contestants participate in a mock game that involves buzzers and a board similar to the real thing. Scores are not given out. Instead, contestants are gauged based on how they perform. The final stage is an interview with the producers of the show.
13. Contestants' Lives Are an Open Book to Producers
After passing all stages of the audition, producers seek to find out all the information there is to know about the contestants. Juicy bits need to be revealed. The goal is to have enough interesting details to use on the show.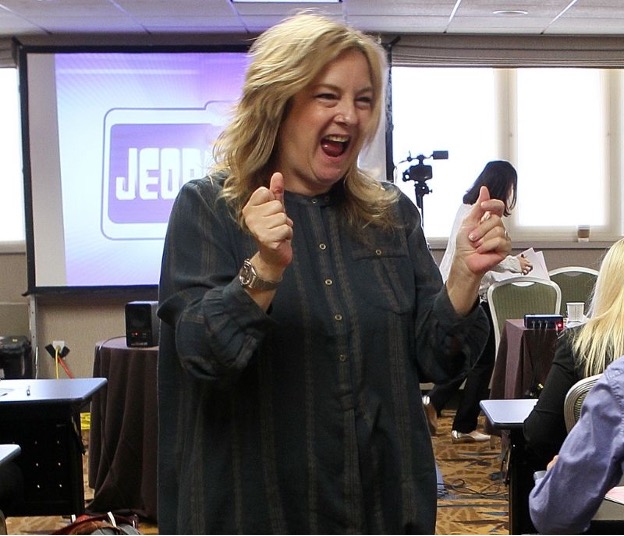 During the game, the host gives contestants the chance for viewers to get to know them more. To make this easier, Alex Trebek is given cards filled with facts from the contestants' lives. He then chooses cards randomly to reveal during the show.
14. Contestants Wait for Months to Be On the Show
After the grueling three-stage audition process and interviews, contestants have to wait in limbo to be called to the show. Some, after months of waiting, find out that they were not chosen after all.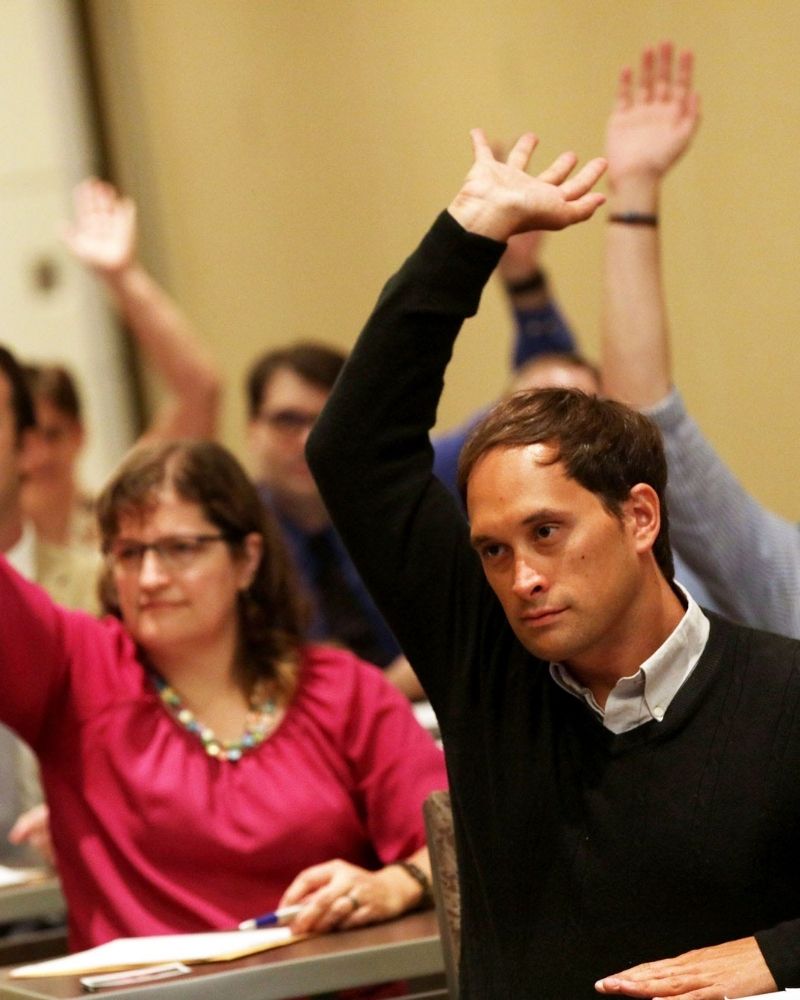 When they do get a call, that does not mean they will definitely appear on the show. Usually, they will be placed in a pool of 100,000 people similarly eager to be on the program. However, a mere 3,000 will get a response from producers, and only 300 will make it to Jeopardy!. 
15. Alex Trebek Gave Millions of Dollars to Charities
Alex Trebek's stint on the show allowed him to share his generosity. Being an American-Canadian, Trebek made sure he helped people in both countries. Specifically, he was involved in educational charities.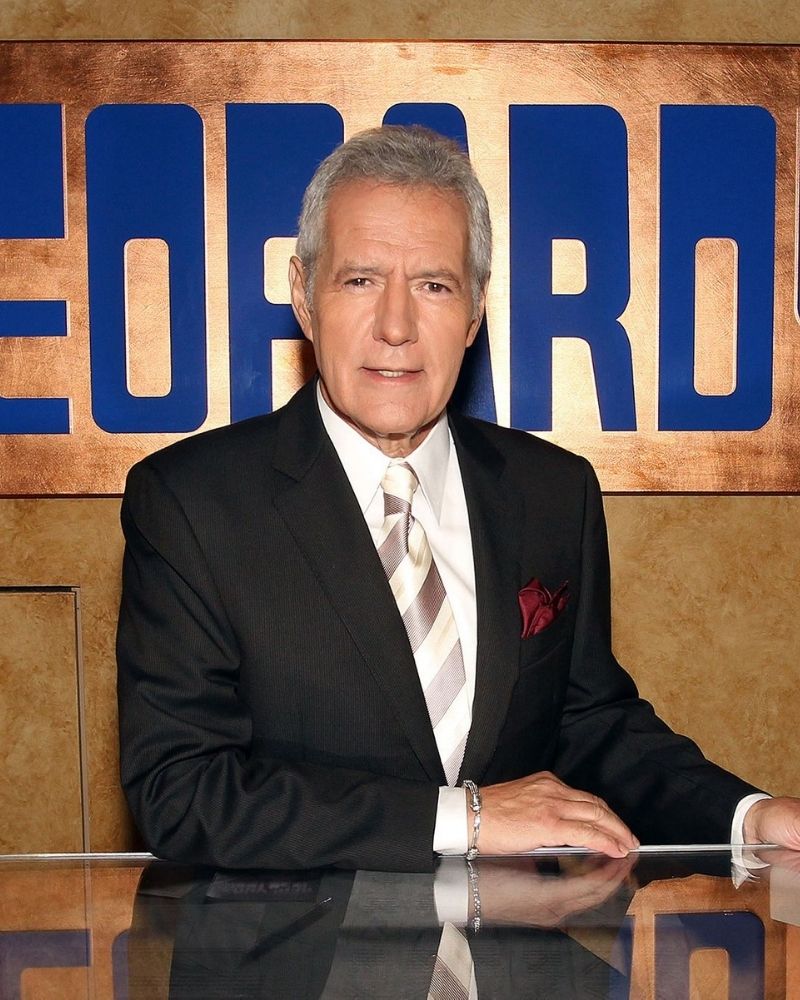 Most of his donations were awarded to the University of Ottawa where the Alex Trebek Forum for Dialogue is run. The host gave almost $10 million to jump-start and keep the program going. He also donated a million dollars to Fordham University's scholarship program. 
16. James Holzhauer Saved His Winnings
James Holzhauer was an unforgettable Jeopardy! contestant. He is famous for having walked away with more than $2 million in prizes. Despite his large winnings, James insists that he managed to budget his earnings thanks to the influence and advice of his parents.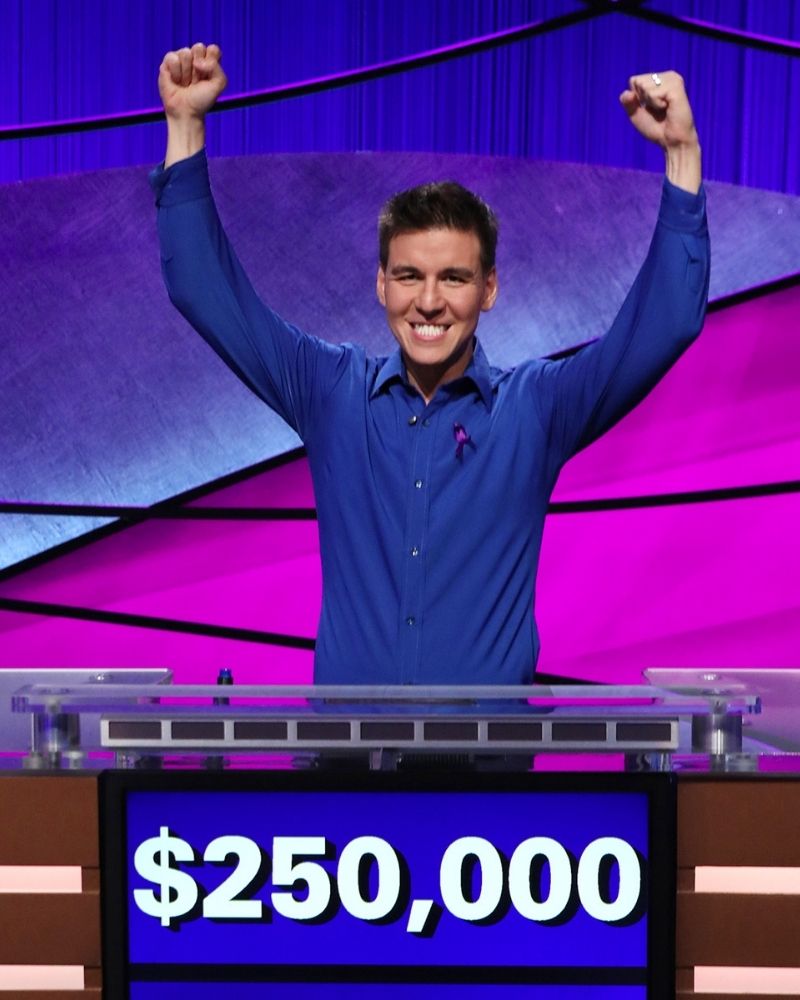 According to James, his parents taught him the value of being frugal. Though he does make sure to enjoy some of life's luxuries, he utilizes math each day to ensure that he is not overspending.
17. Holzhauer Was a C Student
Despite winning big in Jeopardy! due to his knowledge of various facts and pieces of trivia, James admitted that he was a C student. He disliked doing homework but was still able to ace many of his exams.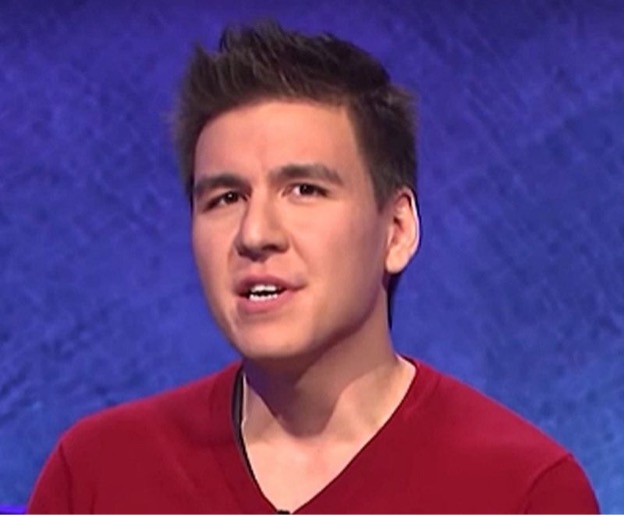 He also admitted that he didn't like homework because he believed the exercises and assignments he was expected to do were useless. James also intentionally skipped most of his classes. Instead, he preferred to spend his time playing online poker.
18. James Holzhauer Was a Champ From the Start
In school, James liked to compete in math and science contests. These served as a training ground for his stint on Jeopardy!. By middle school, he was a Mathcounts finalist. He was also included in the Worldwide Youth in Science and Engineering Team.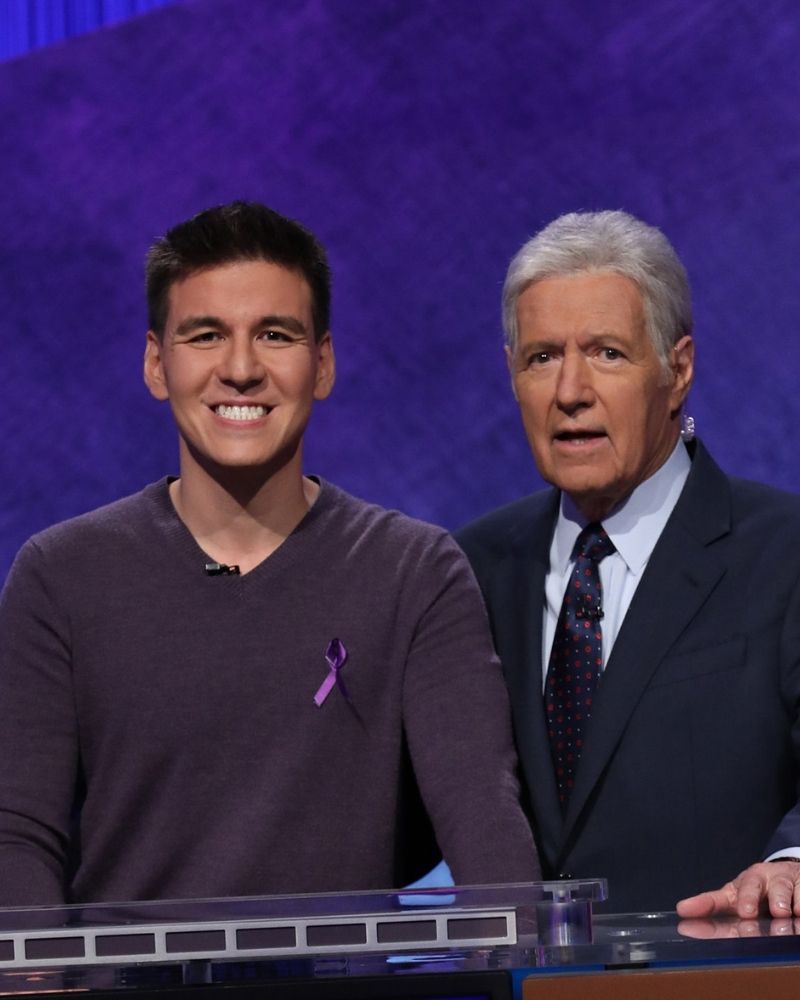 According to his math coach, James was most comfortable and confident in two-person competitions. Clearly, this history was an early indicator that James had a bright future ahead of him as a wealthy Jeopardy! champion.
19. James Holzhauer Went on Jeopardy! To Honor His Grandma
As a child, James was a fan of the show and frequently watched it with his grandmother. Despite not being able to speak English, his grandma continued to watch the program with him as she knew how much James loved the show.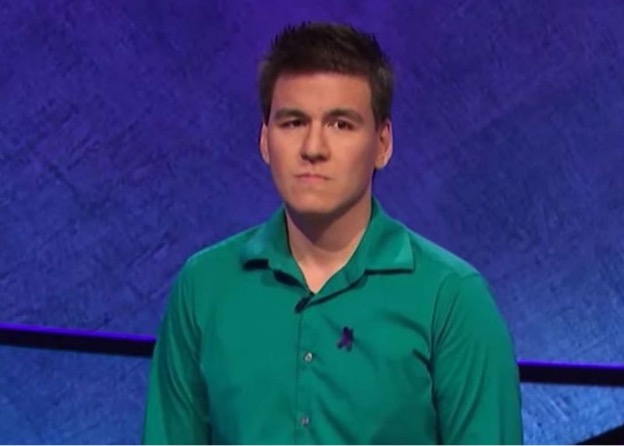 He promised her that he would one day be on the show. In an interview with Vulture, James emphasized that he does not promise anything unless he is sure he will be able to fulfill it. Though it took him more than two decades to get on Jeopardy!, he held true to his promise.
20. James' Knowledge Came From Kids' Books
Being a Jeopardy! contestant means having infinite knowledge on random subjects. However, even other Jeopardy! contestants were deeply curious about where James got all his information.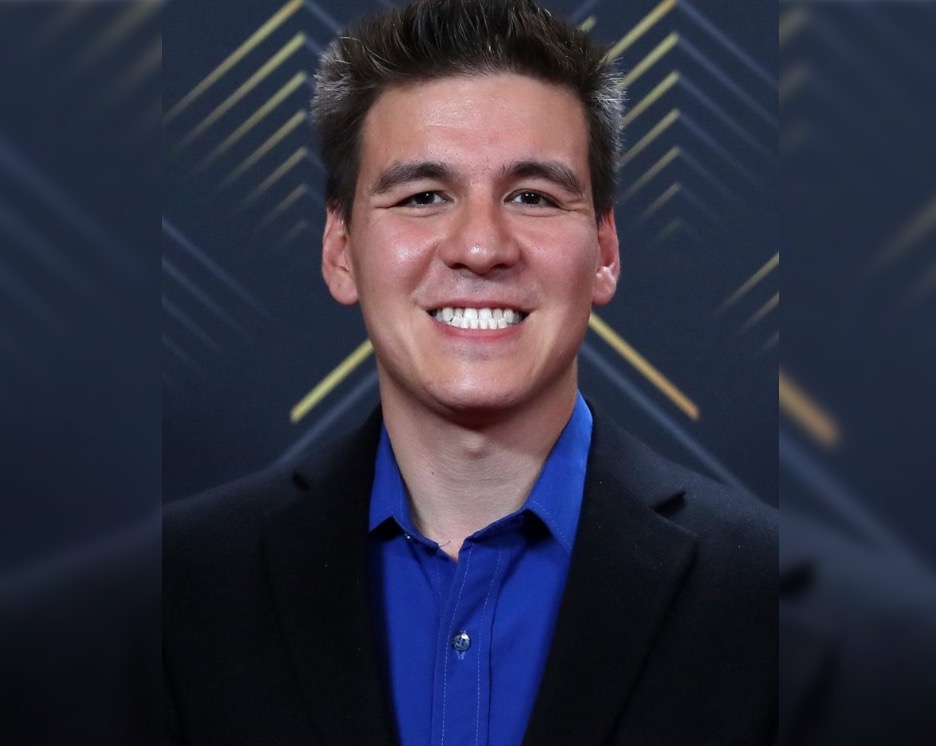 James admitted that most of what he knows was collected from reading books found in the children's section. James would go to libraries and read all the information available in children's books. He said he enjoyed the fun way facts are presented in picture books as it makes the information easier to remember.
21. James Holzhauer Has a Math Degree
James eventually earned a bachelor's degree in mathematics at the University of Illinois. His family was so proud of his achievement. It seemed they could heave a sigh of relief as James was taking steps toward a career.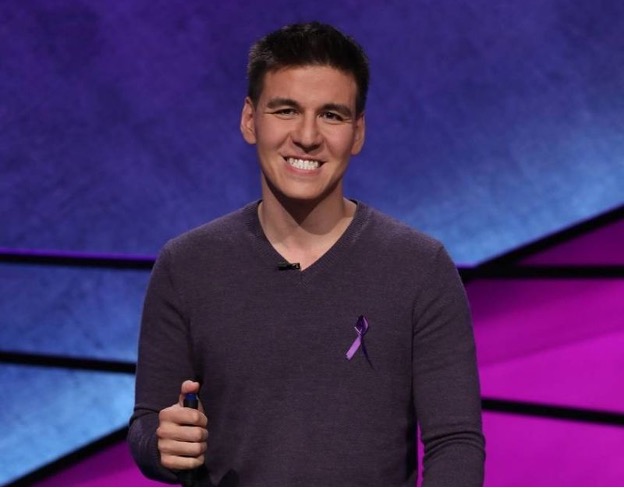 He held a job with Major League Baseball, working at one of its front offices. He also tried to apply for an actuary job. However, when he learned that the profession required him to be tied to a desk most of the day, he knew he couldn't stay in such a career for very long.
22. James Became a Professional Gambler
Though his family was happy that he had a respectable career, he was not at all enjoying his desk job. So, James made use of his mathematical skills and applied them to gambling. His knack for numbers pushed him to put such skills to good use.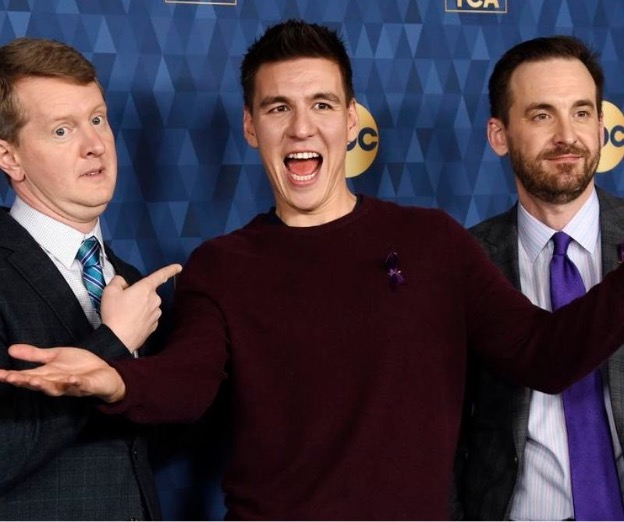 Eventually, he decided to become a professional gambler. He would spend many hours collecting data on baseball and entering all this information into a spreadsheet. He then placed bets based on the data he gathered.
23. James Holzhauer Was on the Chaser
Before hitting the jackpot with Jeopardy!, James had a stint on The Chaser. Contestants in this game were required to know the answer to questions that fall under general knowledge before they get to face The Chaser.
James made use of his experience to hone his skills. In The Chaser, he was able to break records when he answered twelve questions during the money-building round. He later answered all 19 questions, which allowed him to beat The Chaser.
24. James Waited Six Years to Be on Jeopardy!
It was James' dream to be on Jeopardy!, and he did not stop until he fulfilled his goal. He actually had to wait for six years before he got to appear on the show. According to The New York Times, James had to take six online tests.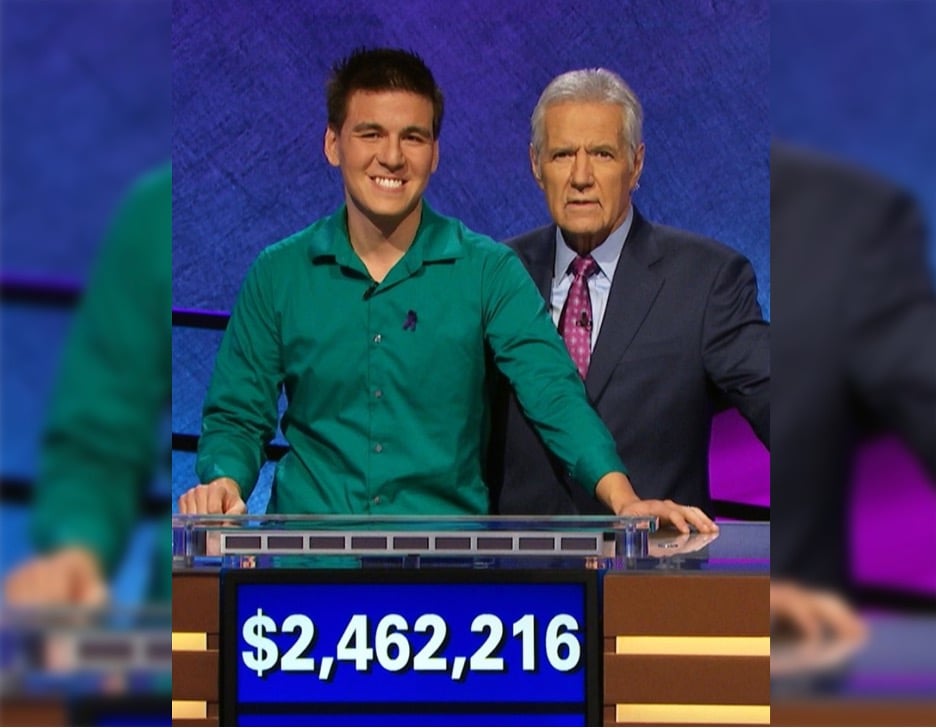 Though he was called by the producers two times to attend in-person auditions, he never received a callback. While he waited, he made good use of the time by making a buzzer and practicing his buzzing skills. He also gathered a lot of data for every Jeopardy! category.
25. James Loves Las Vegas
Is it possible that James' love for gambling was nurtured by the environment he calls home? James and his family live in the gambling capital of the world. He initially lived in Naperville with his wife. They later moved to Seattle, but Vegas was where they decided to settle for good.
James took his gambling career to heart, and luckily for him, his wife is happy to support this dream. She was okay with moving to Las Vegas. According to James, he is "very proud" of his work and feels no regrets about his decision.
26. James Holzhauer's Goal Was to Beat Roger Craig
When James finally fulfilled his dream to get on Jeopardy!, he decided to up the ante by focusing on another goal – beating fellow contestant, Roger Craig. James was set to beat the record set by Craig in 2010.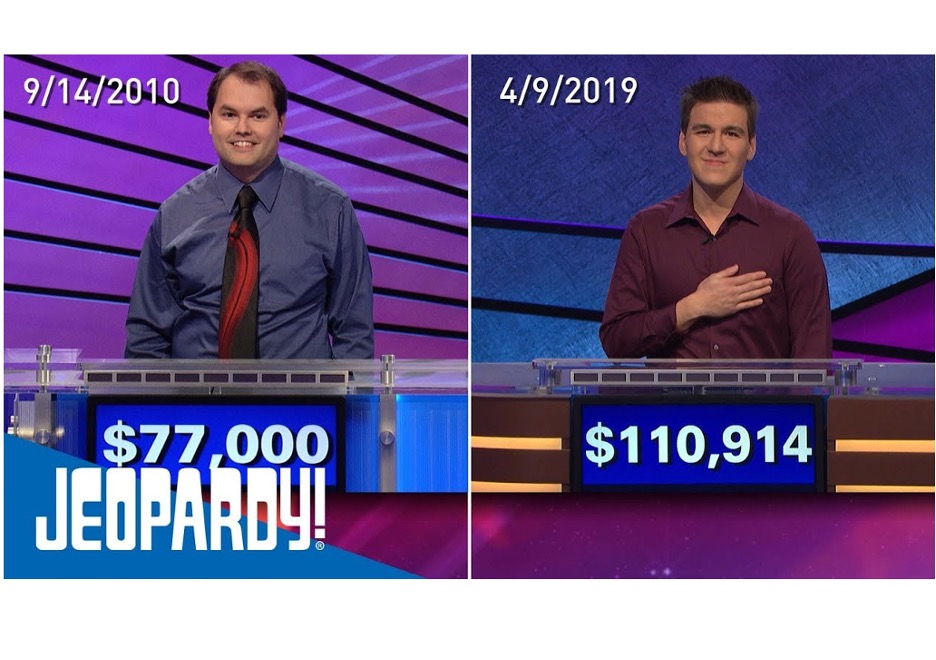 Jeopardy! records show that Roger earned the largest sum of money in a single game when he received $77,000. Though James had to participate in four games to beat Roger, he eventually pocketed $110,914. According to James, Roger congratulated him for winning.
27. James Holzhauer's Inspiration Was His Family
Viewers have wondered how James was able to come up with specific numbers whenever he bet. During his first day on Final Jeopardy, he bet $3,268. Where did those numbers come from?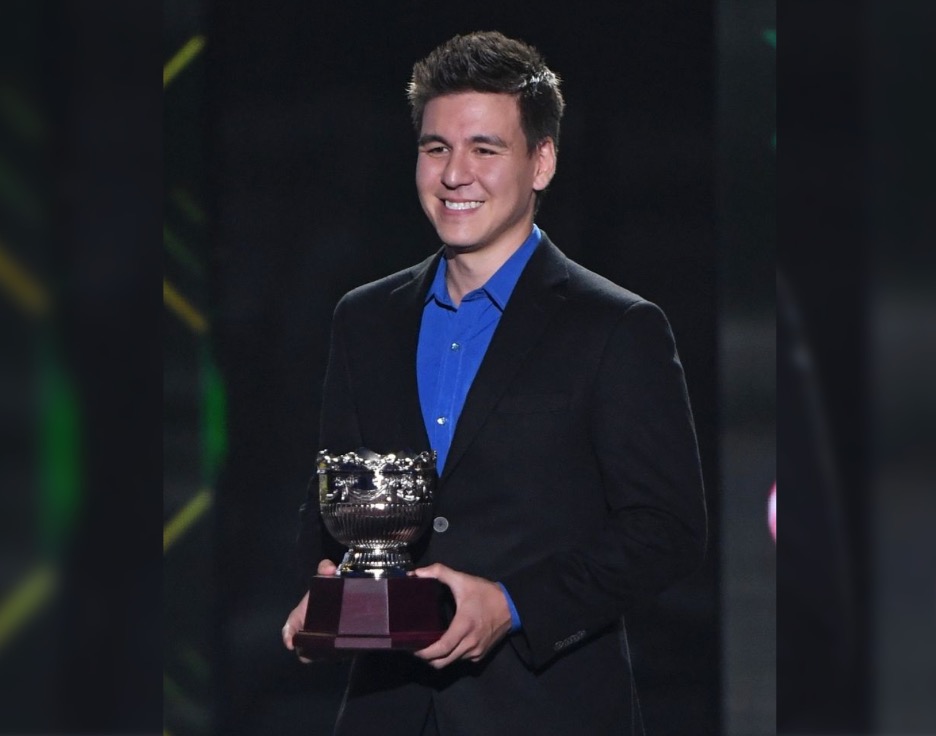 James actually used his nephew's birthday – March 22, 2008 – for the bet. Later, he made another bet in honor of his niece. Specifically, his $110,914 bet, which allowed him to beat Roger Craig's record, was based on his niece's November 9, 2014, birthday.
28. Cheating Controversy
Due to James' winning streak, a lot of people thought he must have been cheating. Even today, many still cannot believe that it was luck, preparation, and natural intelligence that allowed James to win big.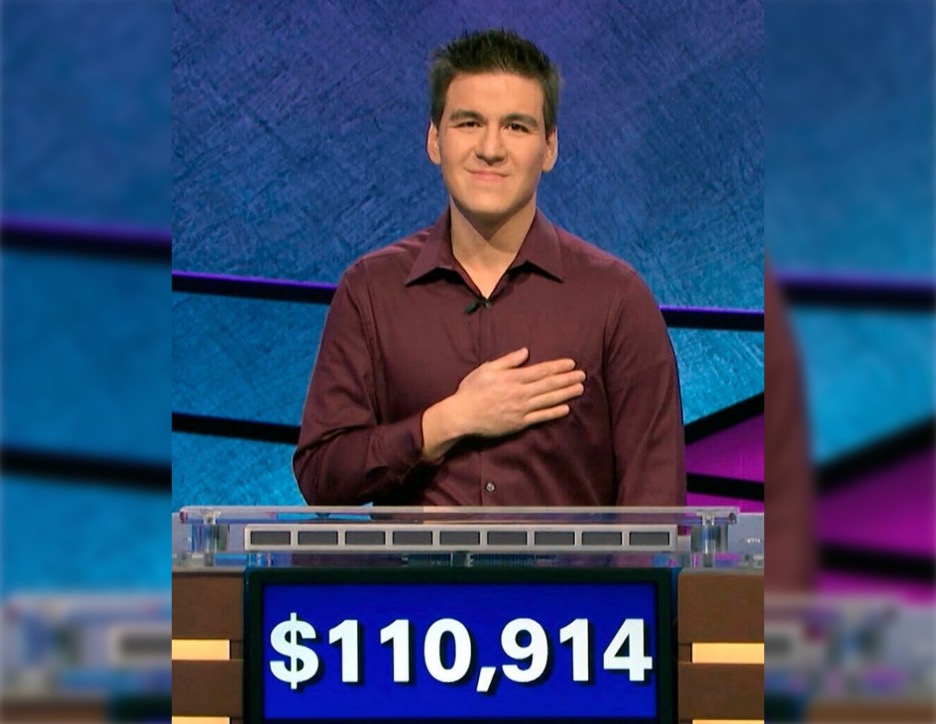 There was even a group of people who gathered together, calling themselves Holzhauer Haters. They may have been envious of James' wins, or perhaps they simply disliked his personality. Either way, they were convinced James had been up to something fishy and that this was the basis of his success. 
29. James Holzhauer Lost to a Librarian
James went so far with his winning streak that it seemed as though no one would ever beat his record. Enter Emma Boettcher – a librarian who competed against James and won the support of many people.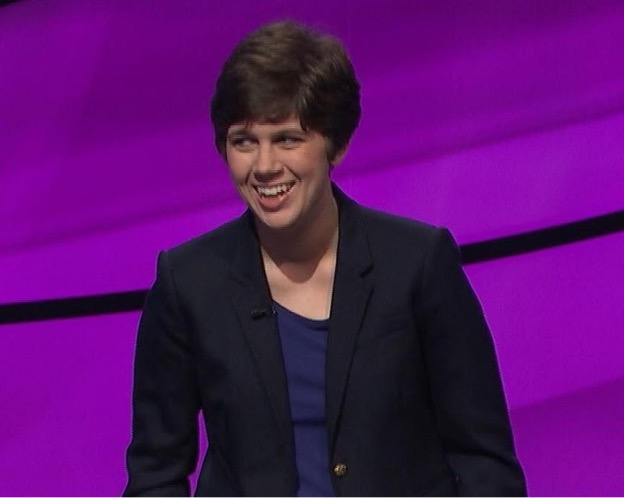 Eventually, Emma emerged ahead of James in the game. In the final tally, he was not able to beat Emma's score. The Holzhauer Haters must have loved her! While James lost to Emma that day, he was still the game's most successful contestant as he won an average of $77,000 each time he competed.
30. James Holzhauer Paid Huge Taxes
You win some, you lose some. Though James won a total of $2.5 million, he actually did not pocket the entire amount. A large chunk of his winnings had to go to the taxes attached to the prize money.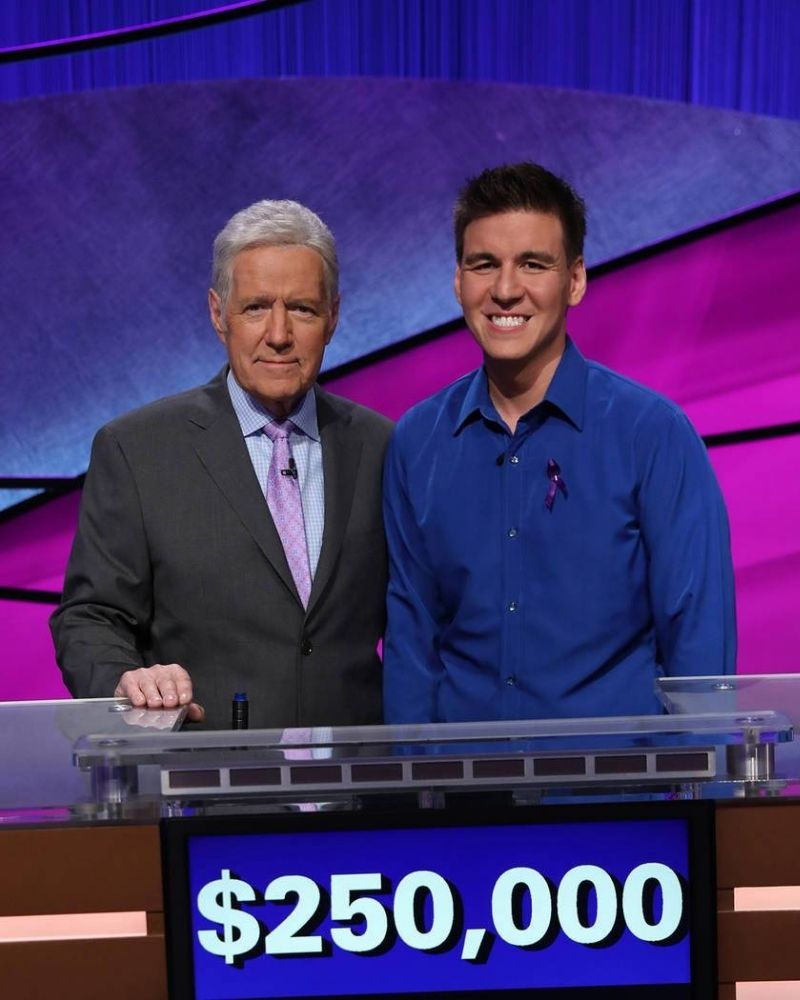 Though James received a novelty check that included the total amount of his winnings, the actual amount he took home was another story. It did not help that Jeopardy! was filmed in California – the state with the highest income tax. According to the New York Post, James had to pay taxes totaling $1.2 million.
31. Who Are the Judges of Jeopardy!?
A lot of viewers have heard host Alex Trebek refer to judges during the show to confirm if an answer given by a contestant will be accepted or not. This is to solve issues when an answer is vague or if there are minor errors.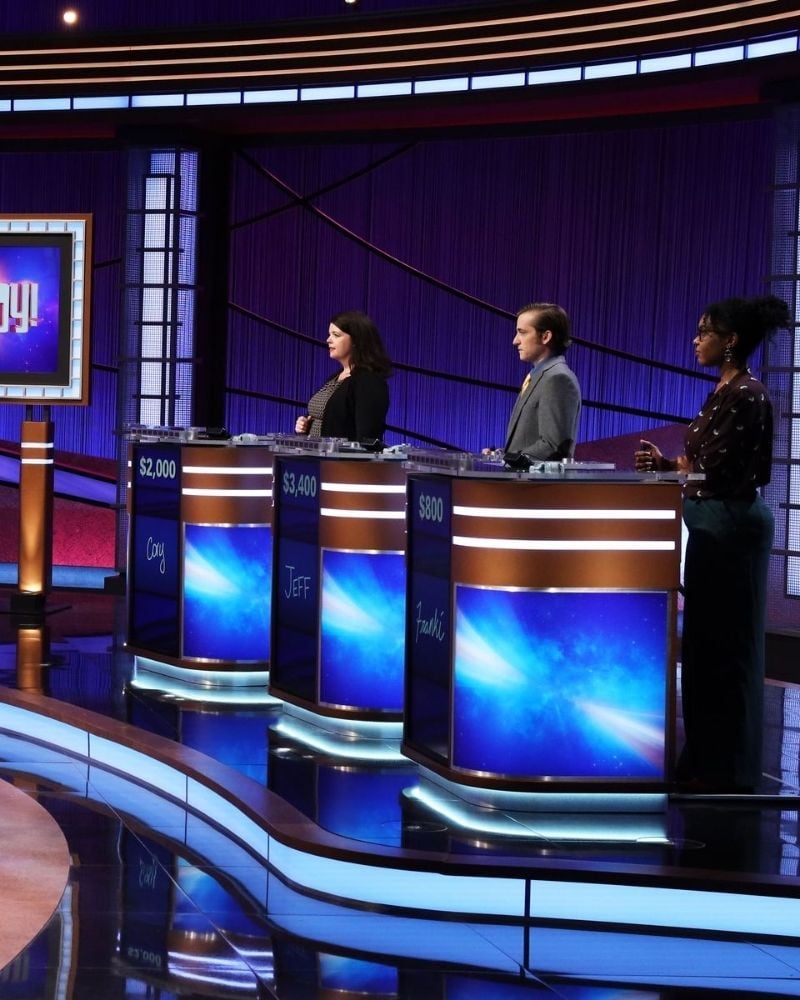 Judges determine the fate of contestants' responses. Who are these people that hold the contestants' future in the palm of their hands? As it turns out, the show's writers and executive producers get to make the final decision about whether to allow a contestant's response to pass or fail. 
32. There's Money in Music
Merv Griffin was the creator of Jeopardy!, and he also created the show's iconic tune. According to regulations, whenever a musical composition is played, the composer must be paid. Griffin created the show's Final Jeopardy music as well as the opening.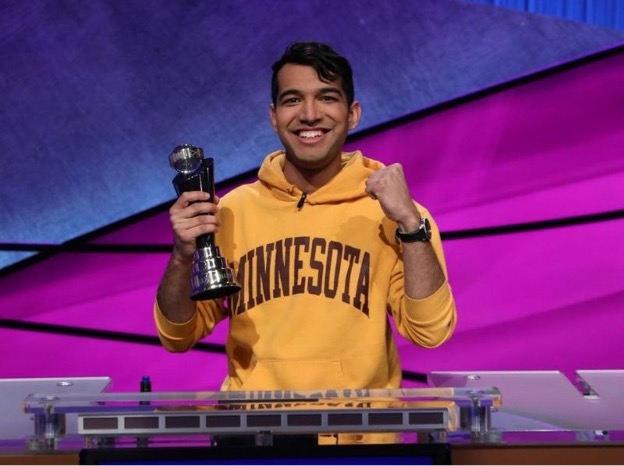 Remarkably, Merv was able to create the tune in less than one minute. The tune's original title was "A Time for Tony," and it was meant to be a lullaby for Merv's son. However, the music was retitled "Think!" and was later used for the show. According to The New York Times, the music had earned Griffin $80 million by 2005 – all from a mere thirty seconds of play time each episode.
33. Contestants Who Went All-in
A Jeopardy! contestant's end goal is to take home their win and be good enough to come back for the next show. However, there have been cases where contestants won big and lost big at the same time. Jeopardy! has recorded this happening seven times in the show's history.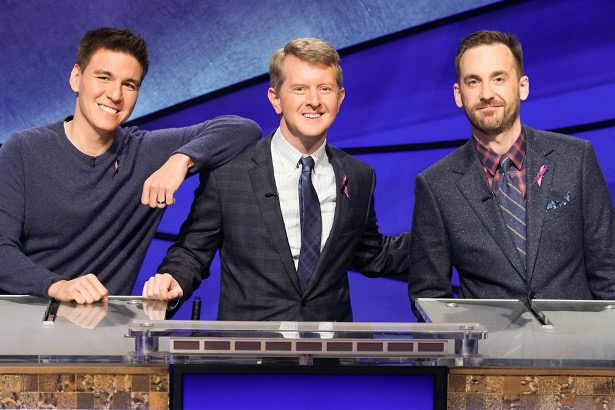 Anytime all game show players go home with $0 at the end of the episode, this means that three new players are to be seen in the next show. This wasn't uncommon as there were contestants who bet all they had but unfortunately gave a wrong answer. 
34. The Pressure Is Real
Once you're a Jeopardy! contestant, expect to feel some pressure. You will also be staying in the studio for a very long day. Make sure to have sturdy legs because you will be on your feet for hours on end. Contestants need to be present at 8 am to begin preparations for filming.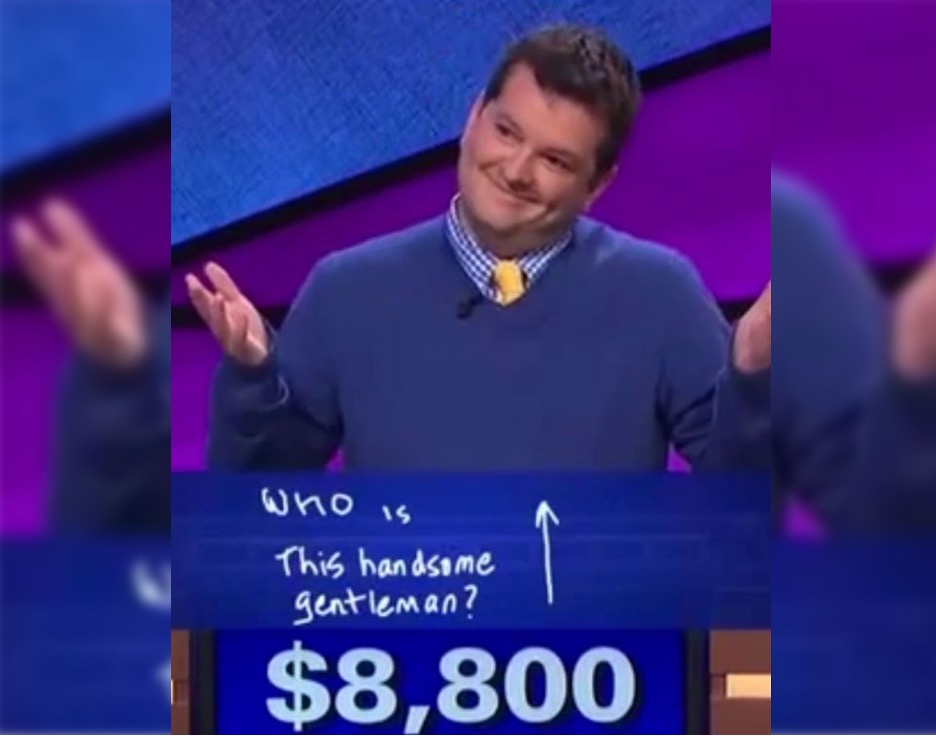 They will fill out paperwork, meet fellow contestants, and practice sharing something about themselves with Alex Trebek. Contestants are also required to bring two outfits as multiple episodes are filmed in one day. 
35. Alex Trebek Has a Guinness World Record
Since Alex Trebek started hosting Jeopardy! in 1984, he never stopped until his untimely death in 2020. His long history with the show earned him a unique acknowledgment from Guinness World Records. In 2014, he was given the title of hosting the most episodes of a single game show.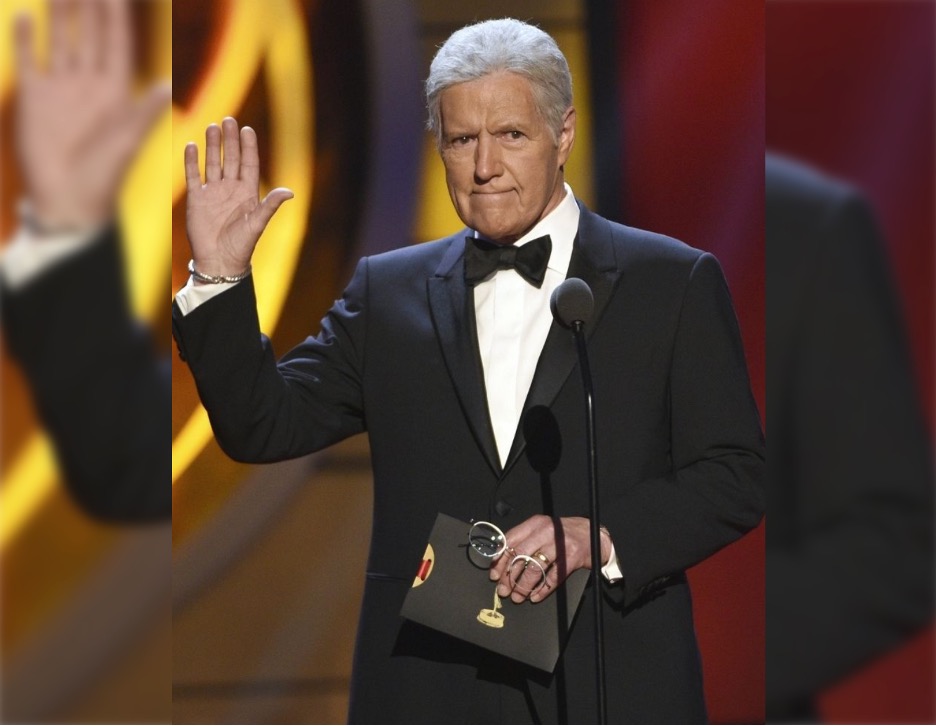 At that time, they counted a total of 6,829 episodes. The number increased as he continued hosting. Trebek was lighthearted about his win, commenting that as long as he continued to be the Jeopardy! host, he would be able to hold onto his record.
36. Contestants Who Place Second and Third Receive a Set Prize
Jeopardy! winners receive the exact amount that is seen on their board. However, if a contestant fails to take the top spot, they receive a set prize.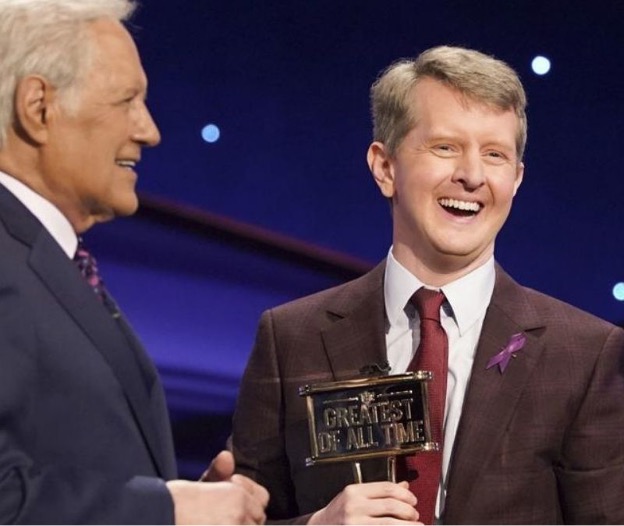 Those who are in the second spot receive $2,000. Meanwhile, third placers receive $1,000. These contestants always receive their prize by check. However, they don't get this payment until their episode has been aired. This means some are left waiting weeks before they receive their prize money.
37. The Runner-up Receives a Commemorative Picture
Some contestants join the show for fun. Some mistakenly expect that they will be able to chat with the host or at least be in the same room as him. However, these things generally aren't possible.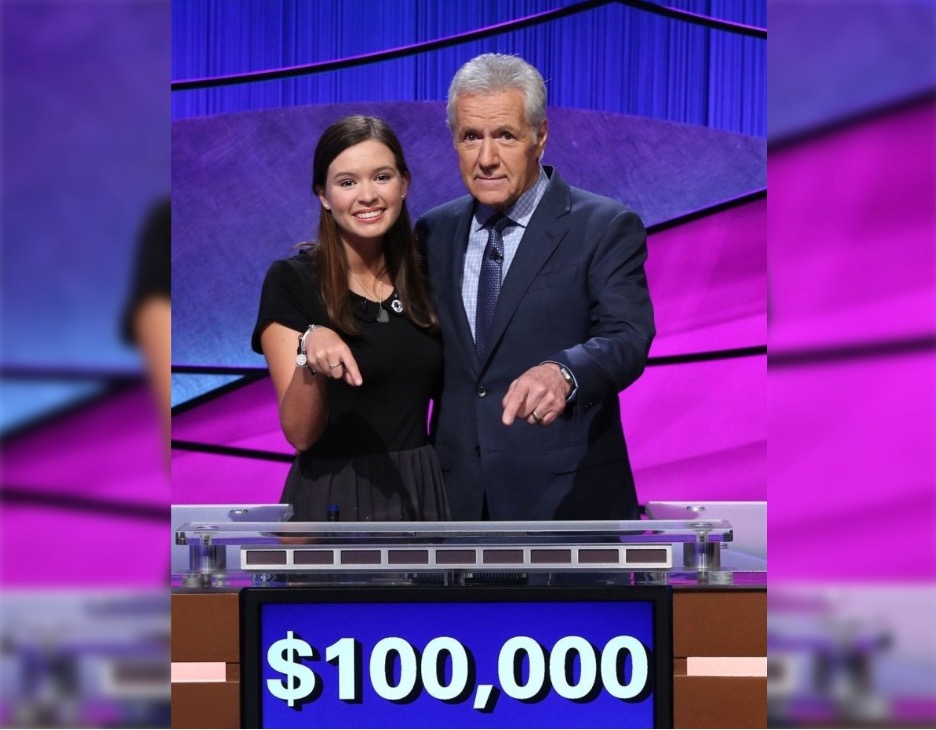 What Jeopardy! does give out, though, is a commemorative photo of each contestant with the show's host. This token is a far cry from what the game show used to give out – Turtle Wax or Rice-a-Roni. Plus, the photo comes with its very own Jeopardy! frame.
38. Alex Trebek Wanted to Host Jeopardy! Forever
Despite receiving a diagnosis of pancreatic cancer, Alex Trebek continued hosting Jeopardy!. He actually only learned about his diagnosis months prior to arriving on set to record the show's new season.
In an announcement, he declared that he would fight the illness. Eventually, he learned that his cancer had come back. Still, Alex continued on as host and returned to the show on October 29, 2020. Less than a month later, on November 8, he died peacefully in his home.
39. Alex Trebek's Wife and Three Children
Jeopardy! fans were saddened to hear the news of Trebek's passing. He left many fans in mourning. He also left his wife and three children. Nicky is Trebek's eldest from his first marriage.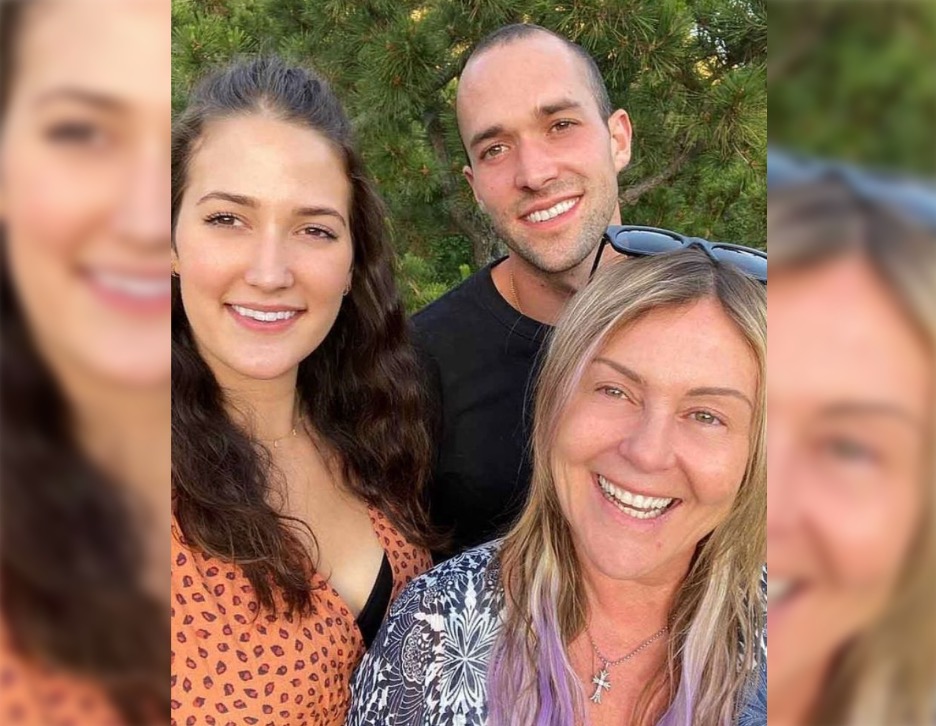 His second is Matthew, who is now a Mexican food restaurateur. His youngest, Emily, is a real estate agent and house flipper. She works in California and has fond memories of fixing up different houses with her dad. Understandably, Trebek's family were all in mourning. 
40. The Next Jeopardy! Host
People all over the world treasure Trebek as the host as he had become the face of the program. His death left a hole that it seemed no one could fill. Every fan's question now is, who will be the next Jeopardy! host?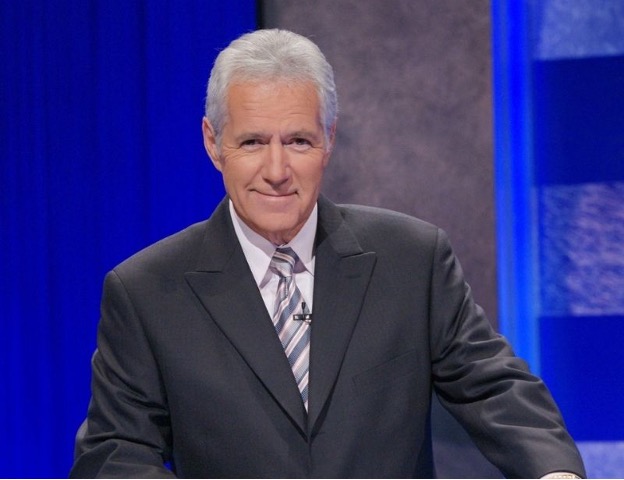 Rumors circulated that George Stephanopoulos would fill the empty seat left by Trebek. Other names included were Betty White, Laura Coates, and Ken Jennings. Out of all the people mentioned, Jennings is the one who had the most experience with the show. 
41. Ken Jennings' Past Tweets
The internet is rife with information about the past and present lives of anyone who's ever been in the spotlight. The same can be said of Ken Jennings who found himself in hot water due to his past tweets.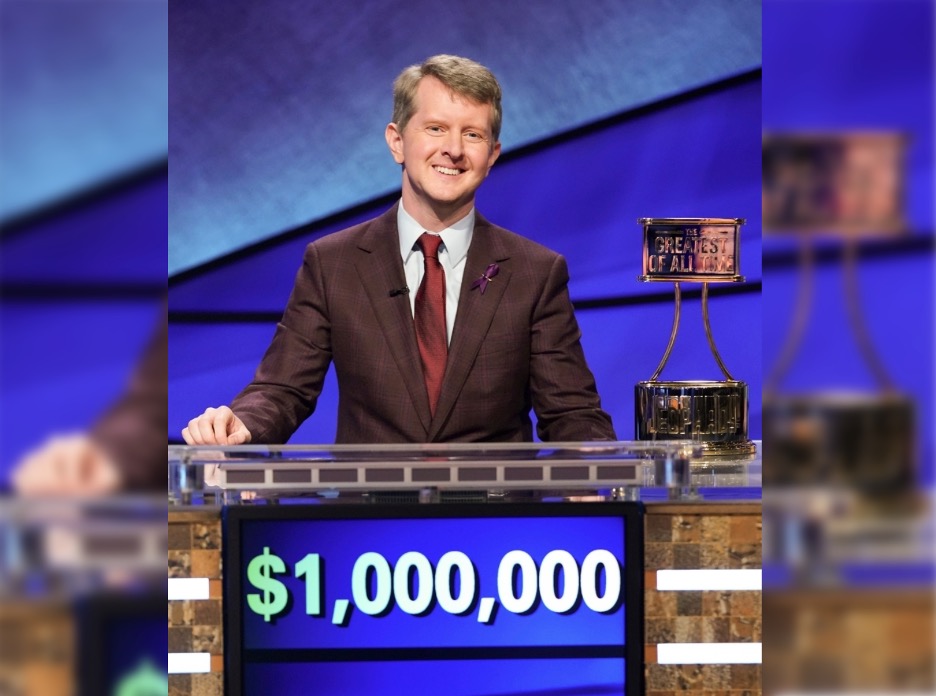 His controversial online statements came as the show was looking for stand-in hosts as well as a permanent replacement for Trebek. Ken was in the running until numerous people dug up previous tweets in which he made offensive remarks. 
42. Ken Jennings' Twitter Targets
The offending tweets were posted as far back as 2014, and a lot of people found them downright unbecoming of a would-be Jeopardy! host. Jennings didn't hold back in his tweets, managing to offend multiple minorities within the limited character count.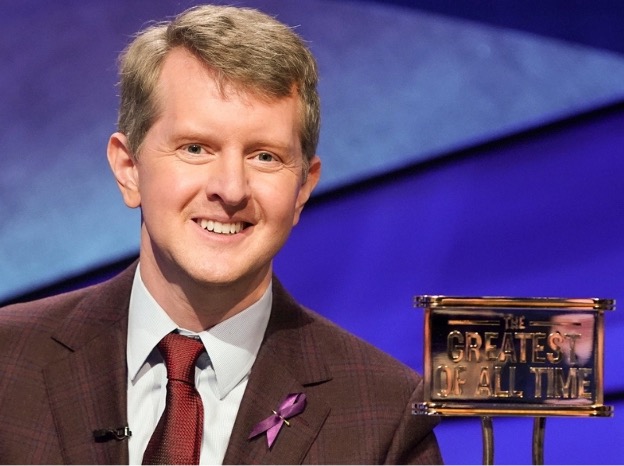 The following year saw Ken poke fun at a Star Wars fan who was terminally ill yet was able to watch the movie, The Force Awakens. Unfortunately, Ken refused to release any apology, explanation, or any kind words related to the incident.
43. Bean Dad Is Friends With Ken Jennings 
"Bean Dad," also known as John Roderick, became popular in 2021 when he announced on social media that he let his hungry nine-year-old kid struggle to open a can of beans for six hours.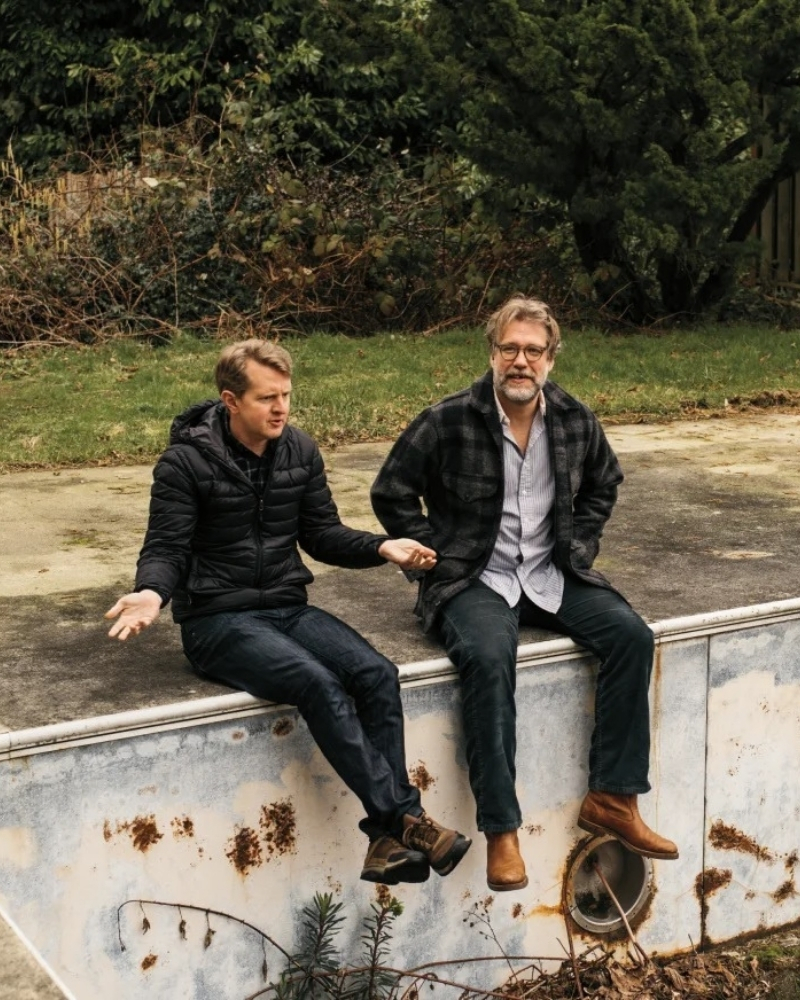 Though Bean Dad declared that he was trying to build his son's character, not all agreed with his approach. Some accused Bead Dad, also known as "Apocalypse Dad," of child abuse. However, Ken Jennings seems to disagree. The two now co-host a podcast, and Ken is quick to defend John. Jennings explained that Bean Dad exaggerates his stories for the purpose of entertainment.
44. Ken Jennings Finally Issues an Apology
Anyone who aims to be the new Jeopardy! host definitely has big shoes to fill. People are especially sensitive to those they think are undeserving of the coveted position. Though Ken Jennings was popular back when he was a contestant, fans disliked the insensitive posts he placed on Twitter.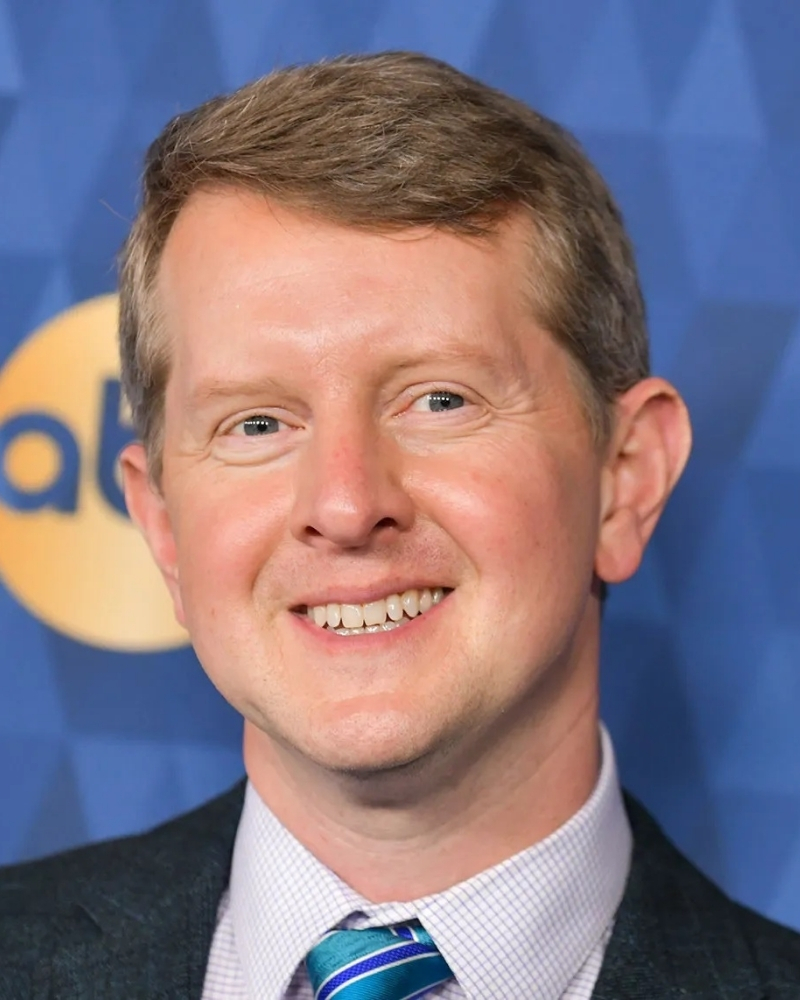 However, Ken finally issued an apology for his statements. In January 2021, he admitted to the "dumb things" he used to say "in a dumb way." He also expressed his desire "to apologize" to those he offended. Was this apology heartfelt, though? Or did Ken just want to land the hosting position?  
45. Is Ken Jennings Back?
It seems Ken Jennings was a shoo-in for the job as the new host of Jeopardy!. He also once worked on the show as consulting producer. His appearances on the program also garnered 10.3 million viewers – the highest in the show's history.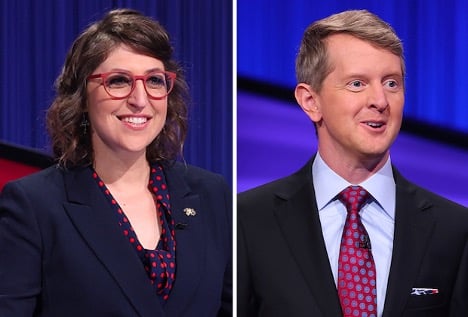 The past tweets of Ken Jennings definitely landed him in some hot water. This just proves that you must always be careful of what your tweet. However, after weeks of going back and forth over who should have Jeopardy! hosting responsibilities, producers went back to Jennings who now shares the gig with Mayim Bialik from Big Bang Theory fame. The two will co-host through the end of the season, but who knows who the next host may be.