Celebrities and Entertainers That Are Now Blacklisted From Hollywood
Once, they were household names, whose smiles were greedily snapped up by the paparazzi the moment they stepped out of their limousines or walked down the red carpet. Their constellations used to be all over Hollywood skies, part of a network that powered the cinemas across the nation and electrified television screens even beyond America's borders.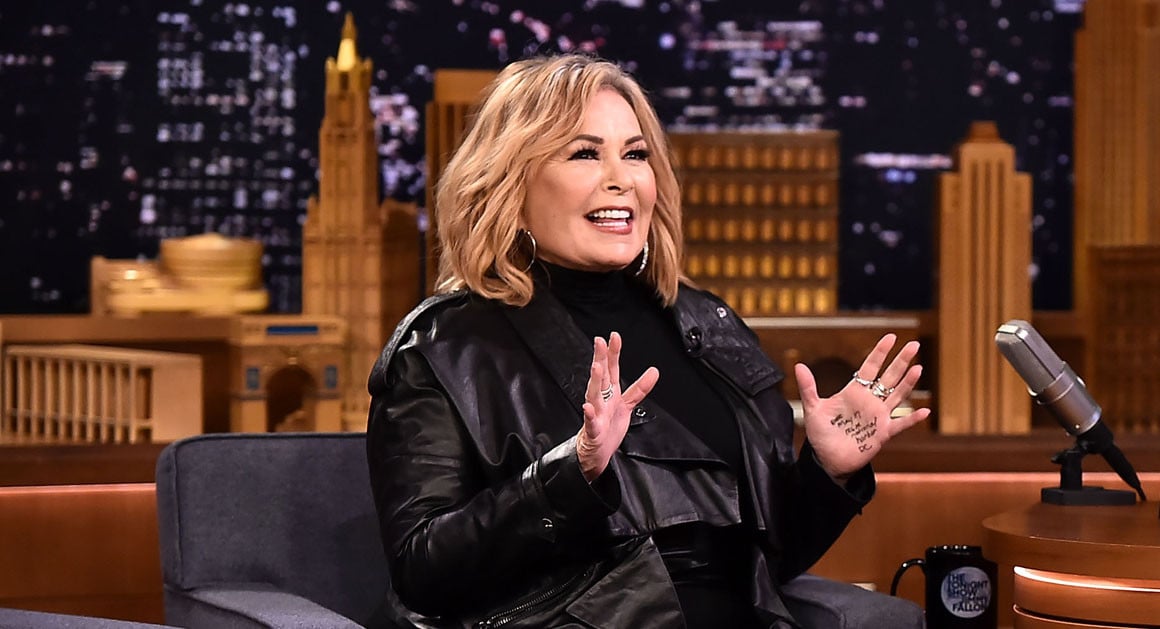 But these big shots, for one reason or another, have gradually lost their luster. This is a list of celebrities who have been shut out from the entertainment industry.
A Difficult Katherine Heigl
Katherine Heigl finally found the right platform in Grey's Anatomy to gain recognition in the entertainment industry she'd been looking for. Since her child-model years, she'd worked hard to find success, accruing all the qualities needed to become a romantic comedy princess in movies like Knocked Up, 27 Dresses, and Life As We Know It.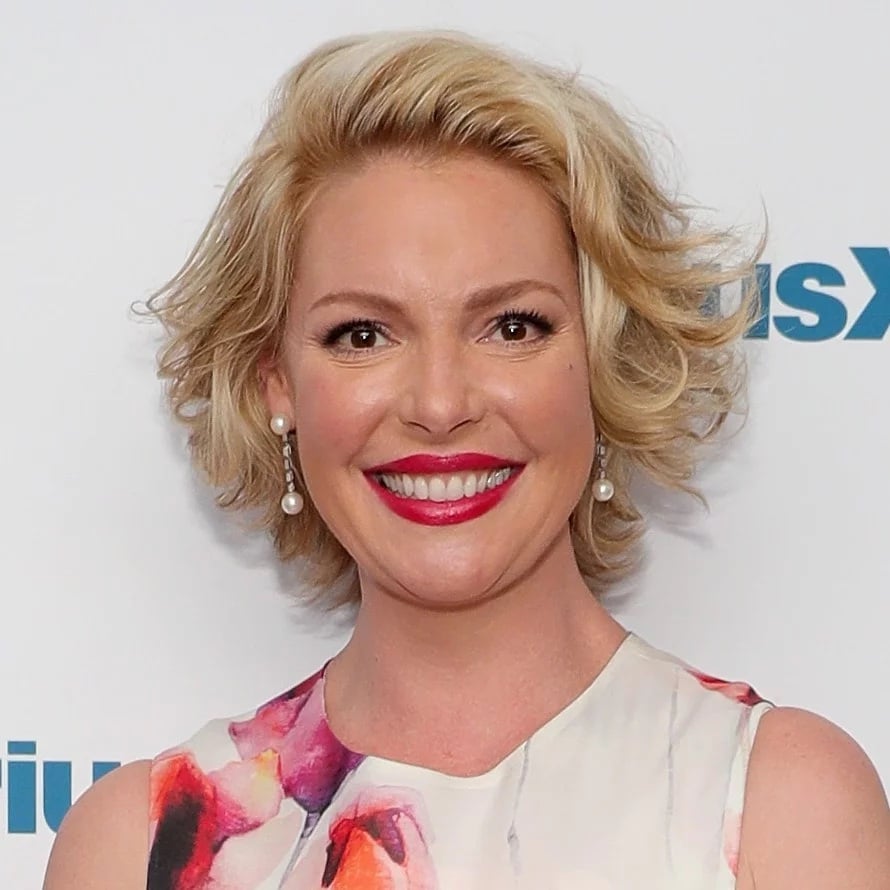 But many regard her as difficult to work with. She was very vocal about the poor working conditions on Grey's Anatomy. However, her producers say that they didn't appreciate how demanding she was about her wardrobe choices or the way she always questioned their scripts.
Encino Man, Brendan Fraser 
Brendan James Fraser got his first lead role in 1992's Encino Man. The success of this movie, now considered a cult classic, thawed out the ice that put Fraser in frozen obscurity, making him a promising up-and-comer. He went on to become a big name in Hollywood with movies such as George of the Jungle and The Mummy.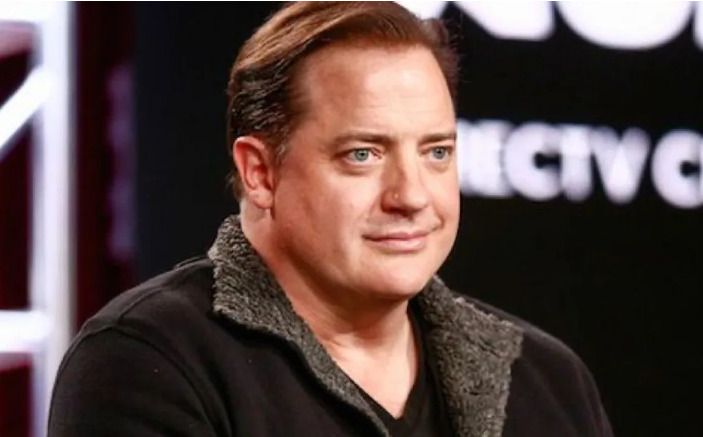 But Fraser spoke out against Phillip Berk and accused the former Hollywood Foreign Press Association president of sexual harassment in 2018. The backlash he received from the Hollywood bosses, as well as other personal issues, converged to push him out of the industry.
The Controversial Rose McGowan
McGowan starred alongside Brendan Fraser in the Encino Man, but she got her break in Hollywood in the movie Scream. She was critically acclaimed for her role in the grindhouse movie Planet Terror in 2007. Outside of her body of work, she was praised for standing up against Harvey Weinstein and raising awareness about the film producer's sexual assault cases.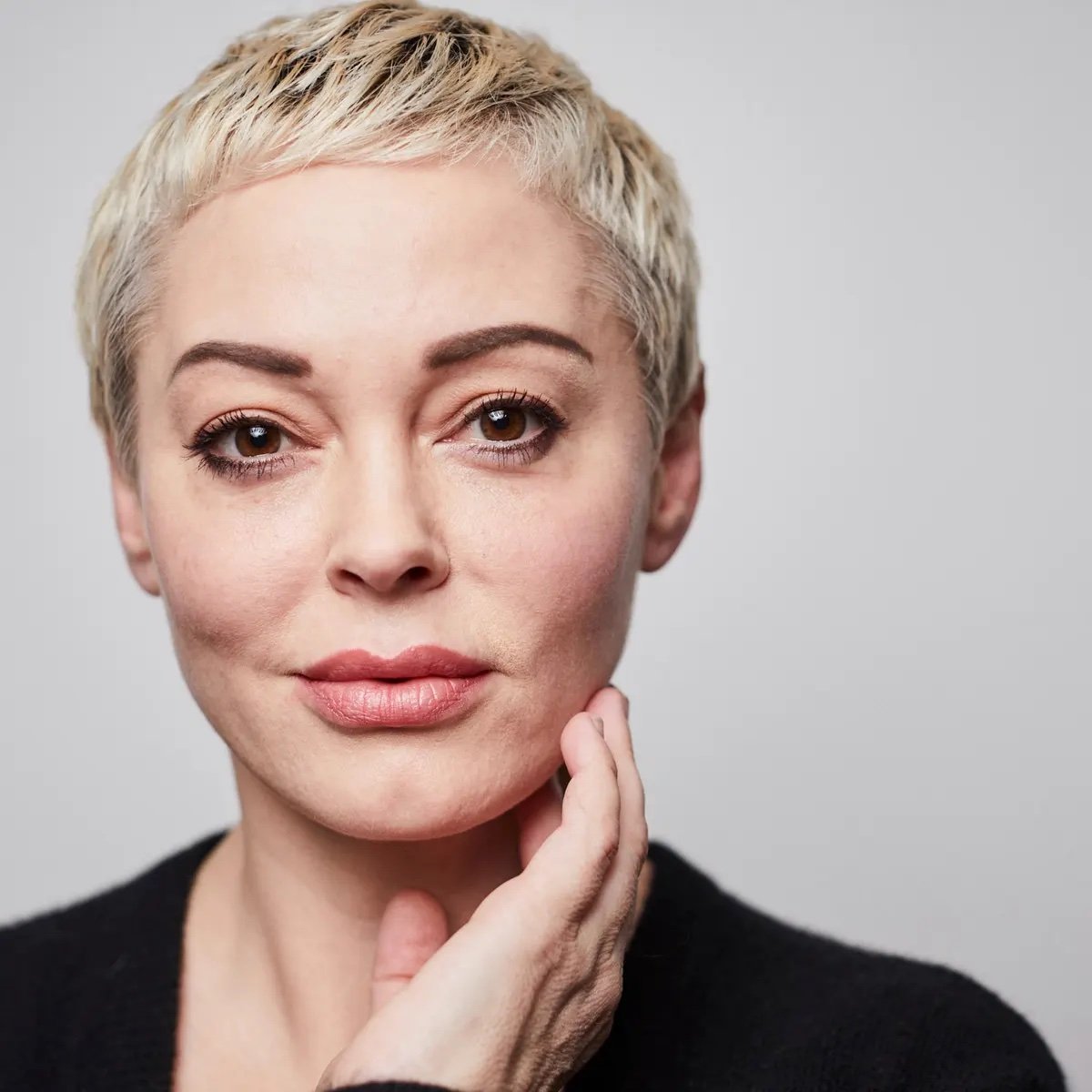 But this stance also meant Rose McGowan's career was put into decline. Despite being a gay rights activist, her blunder against the gay community in 2014 certainly didn't improve matters. McGowan has had spats with Ben Affleck, supporters of the Democratic Party, and has openly criticized Caitlyn Jenner, further tainting her reputation.
Precious Star Monique Angela Hicks
Monique, AKA Mo'Nique, started her career as a stand-up comedian. She gained recognition as a member of The Queens of Comedy, from which she was able to progress to a movie actress. She's won numerous awards for her work, including her role in the drama film Precious in 2009.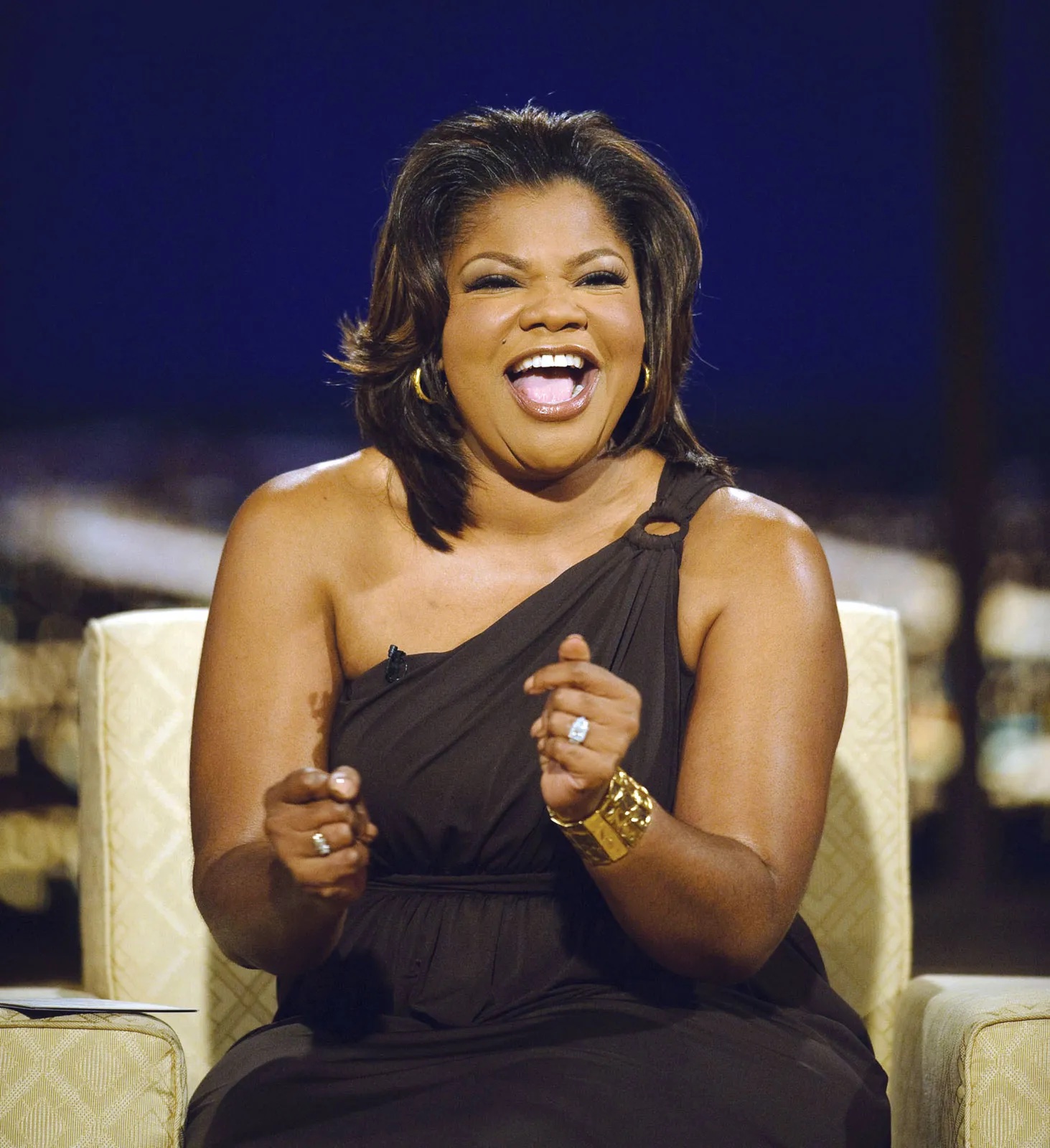 But it didn't turn out to be salutary as it ought to have been after the actress refused to promote the film. This created discord between her and director Lee Daniels. Oprah, who co-promoted the film, was quoted as describing Mo'Nique as malicious, pushing her farther away from the Hollywood community.
Kevin Spacey
Kevin Spacey was active in Hollywood starting in the mid 1980s. He played many roles and even won himself 2 Oscars. In his time in Hollywood he earned millions of dollars and was well respected by his colleagues and fans until a scandal stopped him in his tracks.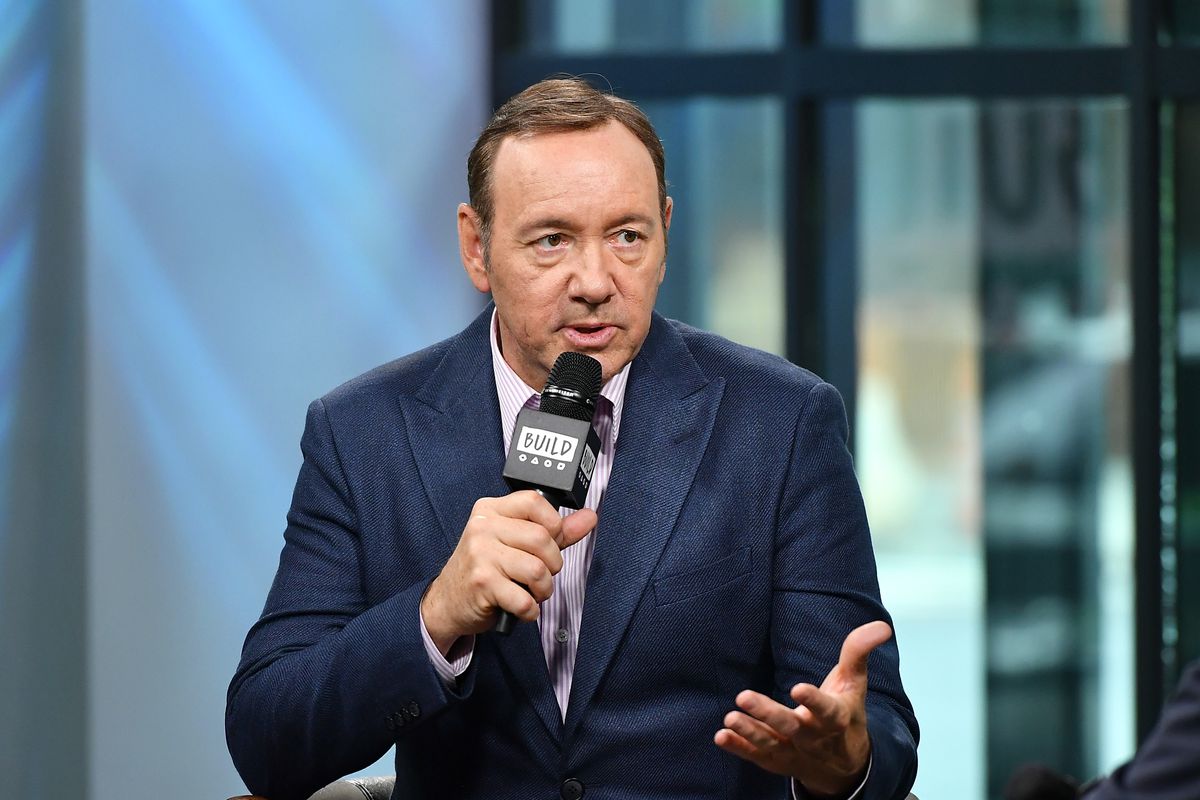 In 2017 Anthony Rapp, a fellow actor, accused Spacey of sexually assaulting him when he was underaged. House of Cards, the show he was on at the time, dropped him from the show. In an attempt to control the damage he came out as gay, which enraged and offended the LGBTQA+ community who felt he was lying to cover up the atrocious act he committed.
Comedian Randy Quaid
Actor Randy Quaid won the Golden Globe Awards for his role in LBJ: The Early Years and in 1973 for The Last Detail, but not even these accomplishments could shield him from his many escalating legal troubles. Quaid also received complaints about his offensive demeanor from the movie crew while filming The Merry Wives of Windsor. His acting career has spiraled since.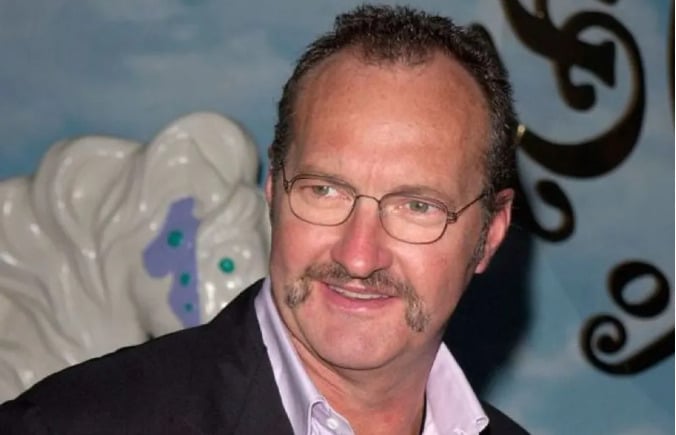 Quaid and his wife have had various run-ins with the law, allegedly involving credit card fraud, vandalism, and immigration. Nobody really knows what caused this odd string of behavior, but as a result, he's been marked as an unstable investment.
Jokes Gone Overboard For Roseanne Barr 
Actress Roseanne Barr has made a living out of comical acts, starting in 1980, with gigs in local bars in Colorado until she finally made it along with the bigwigs of Hollywood. She landed her own sitcom, Roseanne, which was a hit, leading to more projects to come—until her political commentary went overboard.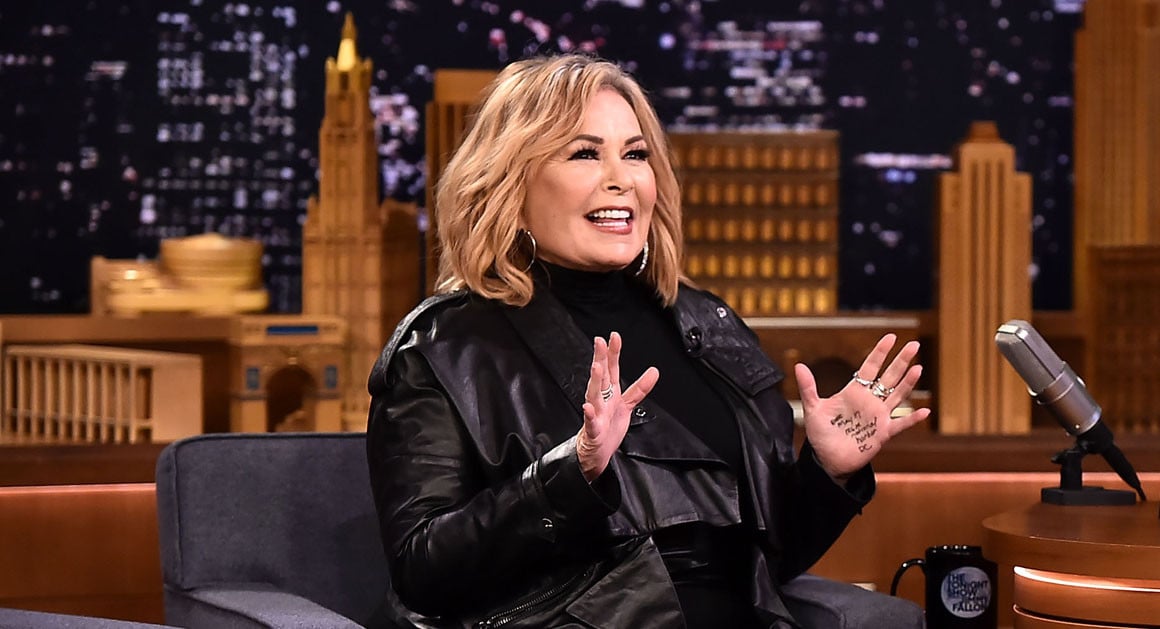 As a Donald Trump supporter, she tweeted racially-insensitive jokes against President Obama's senior adviser Valerie Jarrett, which led to her show's cancellation. But this wasn't her first screw-up. Other blunders included suggesting a Hitler photo-op and tweeting personal details about George Zimmerman. Hollywood finally reached its breaking point and 'barred' her from the platform.
Roman Polanski
Roman Polanski was a famous filmmaker known for his movies such as "Rosemary's Baby" and "Chinatown". More people might know his name because he was married to Sharon Tate who was tragically murdered by the Manson family.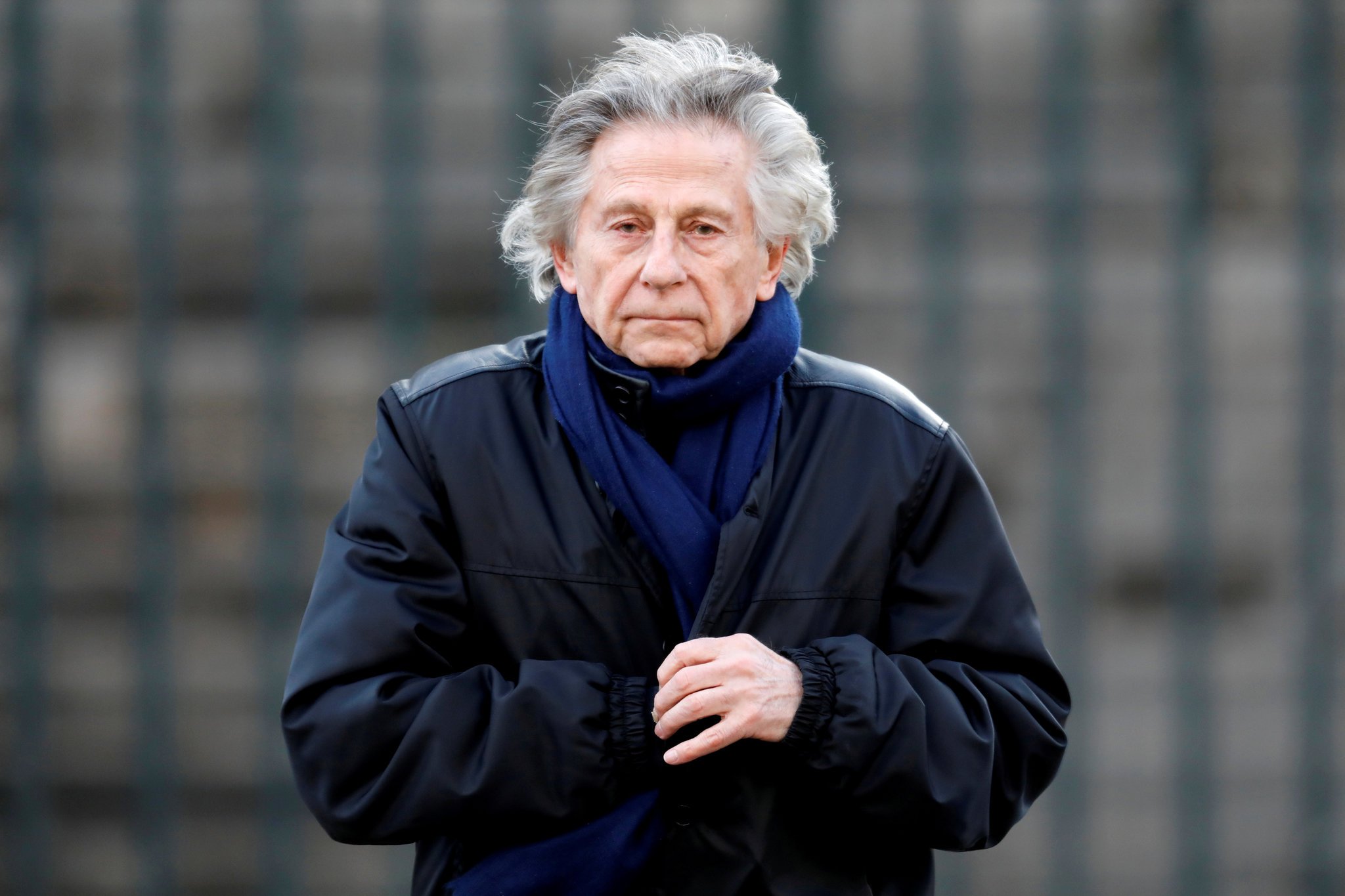 The tragic passing of his wife led to some really horrible personal decisions, including drugging a 13 year old girl, which landed him in jail. He continues to make films in Europe but will be arrested if he ever returns to the U.S.
A Victim of Circumstance, Corey Feldman
As a young teen in the eighties, Feldman was already worth more than a million dollars, thanks to his commercially successful movies such as Friday the 13th: The Final Chapter, Gremlins, and The Lost Boys, in which he partnered with his best friend Corey Haim for the first time.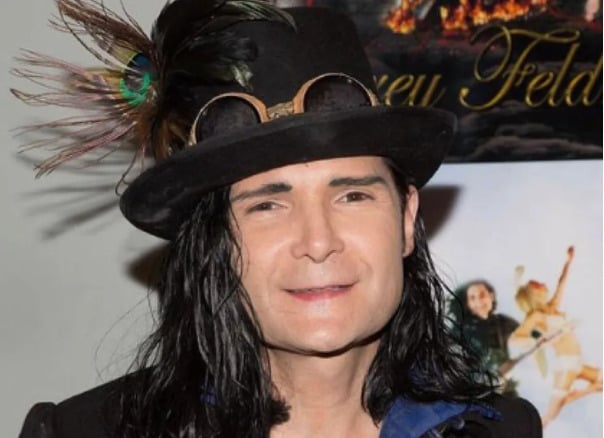 But Corey Feldman claims to have grown up in an abusive household, and that much of his earnings as a child actor were swiped by his parents. He admits that he was a victim of sexual abuse when he was a teen, which contributed to his drug and alcohol addiction. Because of his many personal issues, he became hard to handle, resulting in the decline of his career.
Hollywood Ten Member, Dalton Trumbo
In the thick of the Cold War era, a wildly paranoid Hollywood blacklist was instituted to root out communist sympathizers in the entertainment industry. Artists who refused to cooperate with the authorities were fired from work or suspended (without pay).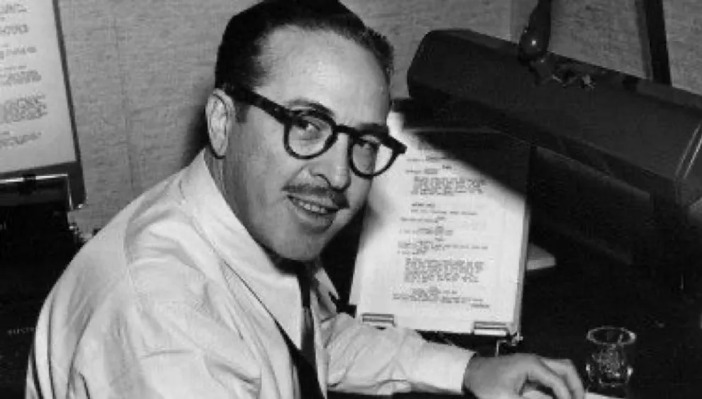 Dalton Trumbo was someone who didn't testify before the House Un-American Activities Committee (HUAC) in 1947. Banned from Hollywood, he was able to continue his screenwriting, albeit anonymously. His notable works included Roman Holiday and The Brave One. It took more than a decade before he would be publicly credited for his work again. 
The Ageless Sondra Locke
It's hard to tell Sondra Locke's age from her appearance, and it has been reported that she'd deliberately lied about it—a strategy that she worked to her career's advantage. As an actress, she had a breakthrough performance in The Heart Is a Lonely Hunter. But she was more popular as Clint Eastwood's partner in movies like Sudden Impact.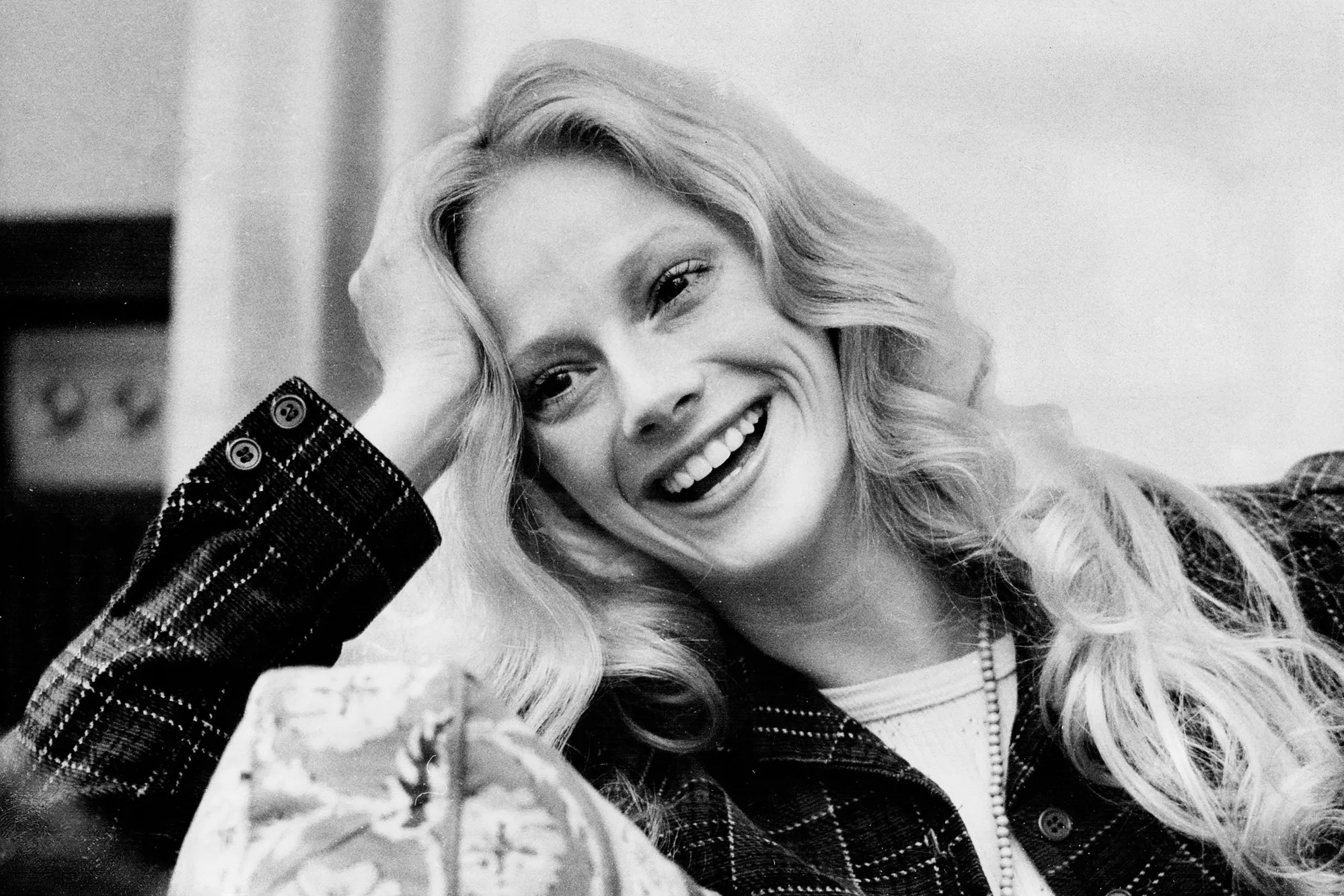 Unfortunately, after her relationship with Clint Eastwood soured, so did her career in Hollywood. She became a lonely hunter for work in a community that allegedly blacklisted her due to her estranged relationship with the veteran actor, which even led to legal battles.
The Eccentric Charlie Sheen 
Charlie Sheen's name used to be evocative of success as the actor was remembered for roles in great movies like Platoon, The Rookie, and Major League. He was even television's highest-paid actor during his run in the sitcom Two and a Half Men. But a drug and alcohol addiction changed his fortune.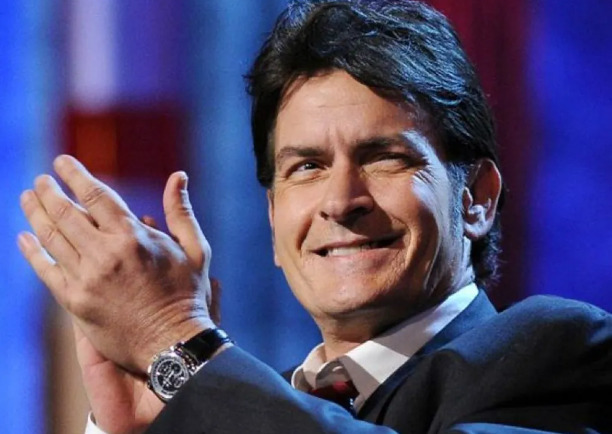 He was fired for openly criticizing director Chuck Lorre, but only after he had the gall to demand a 50% rise from a $1.8M salary. To make things worse, Sheen was often seen on TV bragging about how special he was, smoking through his nose, and generally being a big shot from Mars.
Gina Carano
Gina is a former MMA fighter who turned to acting in 2018. She was cast as a warrior in Disney's series The Mandalorian. Her fighting experience certainly prepared her for the role, but her commentary off-screen was not well-received.
She made an incredibly offensive comment on social media that being a Republican in Hollywood is like being Jewish in Nazi Germany. She was immediately fired from the show. She still does some acting but her reputation has certainly been tarnished and we don't expect to see her in anything big soon.
Kirk Cameron Does a 360
Like all child actors before him, Kirk Cameron was easy to love. He was admired for his role in Growing Pains, for which he garnered two Golden Globes. He also did very well in the comedy Like Father Like Son and the drama Listen to Me. But his dedication to radical Christianity and his constant reference to a fantastical beast, "crocoduck," became a major turn-off for Hollywood.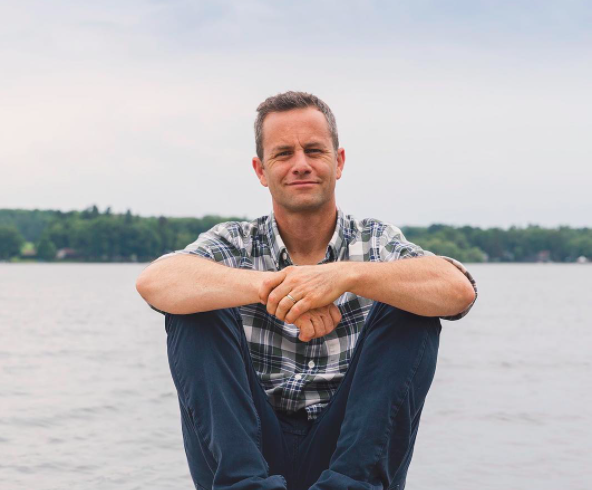 Cameron used to demand script changes during a shoot, which didn't go down well, especially when the narrative touched on certain religious matters. When Growing Pains was wrapped up, he didn't keep in touch with the cast, including co-actress Tracey Gold. So life in Hollywood returned the gesture and went on without him.
Tippi Hedren's Troubles With Hitchcock
Tippi Hedren had minimal exposure to acting when legendary director Alfred Hitchcock invited her to work on The Birds and Marnie. To everyone's surprise, Universal included, she exceeded expectations, marking the start of a promising career.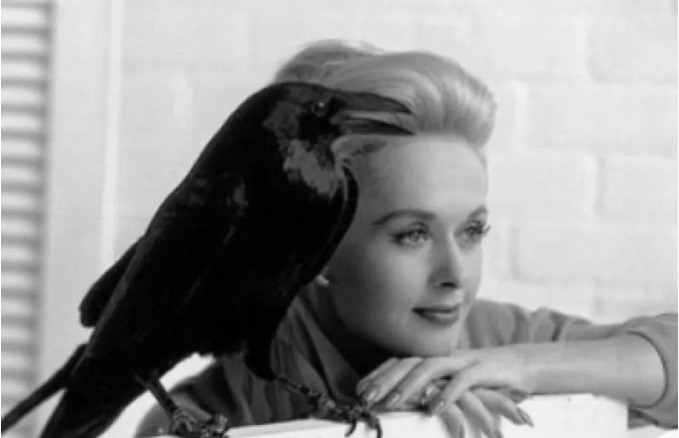 But her subsequent accusations against Alfred Hitchcock's alleged sexual advances had considerably negative effects on her career. Due to Hitchcock's influence on the industry, she lost her chances of being nominated for the Oscars. She was also left with no projects for two years.
Isiah Washington's Disparaging Remarks
Although Isiah Washington isn't technically banned from Hollywood, it's safe to say that his reputation has been considerably tainted after a couple of incidents wherein he was accused of making homophobic slurs against fellow Grey's Anatomy actor T.R. Knight.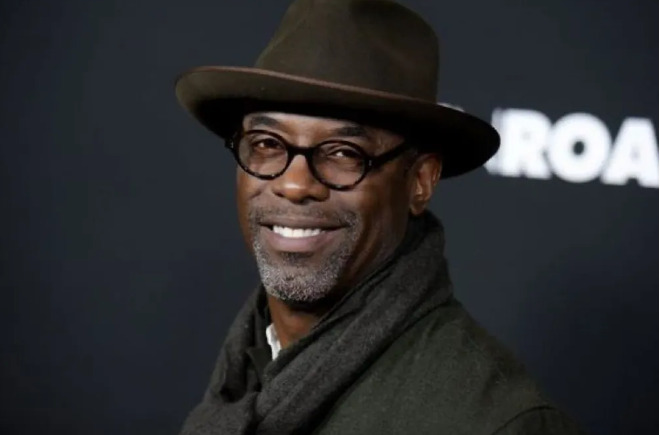 Washington duly apologized for his actions but found himself repeating remarks of a similar nature the following year, when the show won the Golden Globe for Best Drama. His repeated disparaging remarks and homophobic slurs prompted ABC to cut him out from the show to the actor's disappointment.
Mel Gibson's Hateful Comments
The action hero of Mad Max and Lethal Weapon could no longer bear to hide his numerous hateful remarks from the public. After being named Sexiest Man Alive by People magazine and regarded as a critically acclaimed and serious actor, Mel Gibson found himself without work for nearly a decade.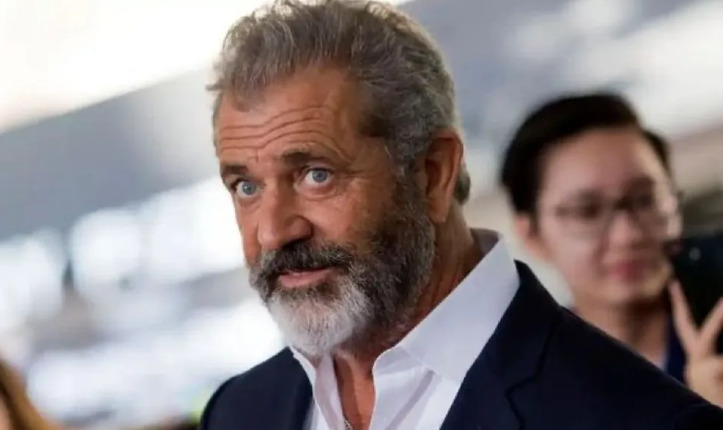 And after spewing vile anti-semitism, making misogynistic remarks on the phone—on record, and making derogatory statements against homosexuals—plus, defending his actions afterward—he only has himself to blame. He's not just mad, he's full of hate.
Shia LaBeouf
Shia Labeouf started his acting career early in life with the Disney movie Holes. He's since been cast in many films but has created a reputation for himself for being eccentric, difficult to work with, and violent.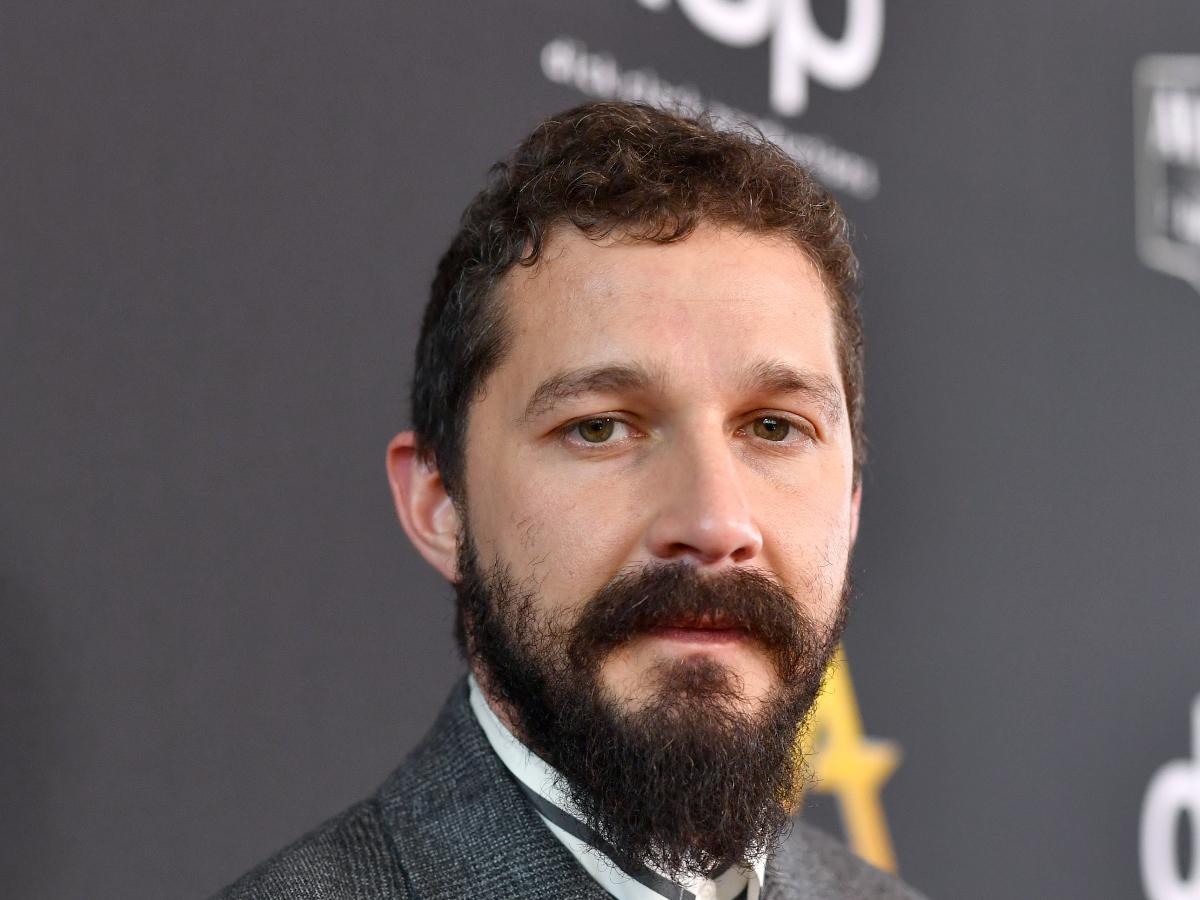 He was arrested several times for various crimes done under the influence. Some of these counts were for being violent and racist towards police officers. His poor behavior resulted in him being let go from Olivia Wilde's film project Don't Worry Darling. This resulted in Harry Styles taking his palace in the role.
The Firing of Thora Birch
Thora Birch won the Young Artist Award as a child for her work in the film Purple People Eater, and it was no fluke. In fact, she was able to follow this up with an adult-oriented role in American Beauty and Ghost World, wherein she was nominated for Best Supporting Actress and Best Actress from different awarding bodies, respectively.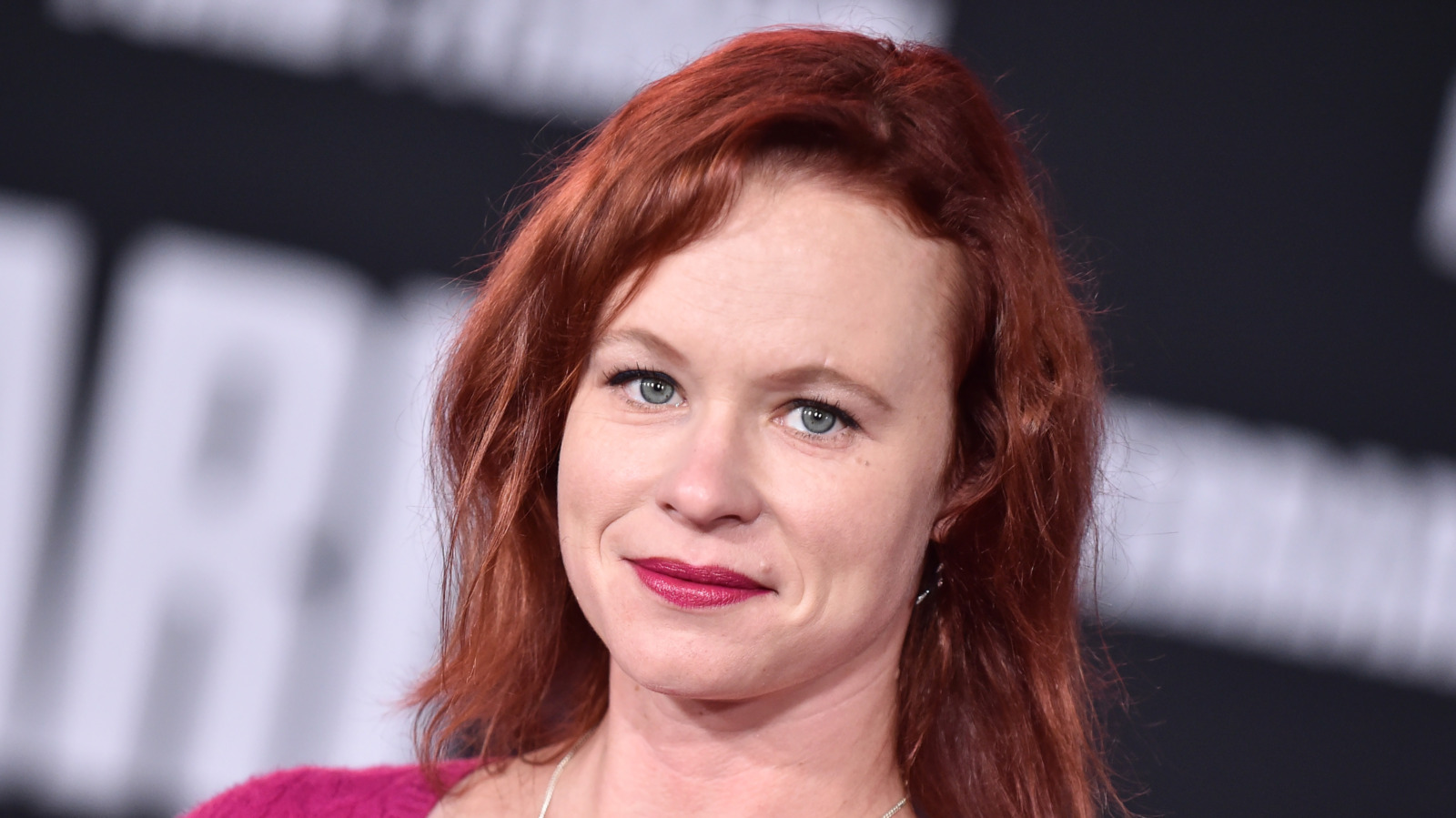 Through no fault of her own, Birch was fired from a lead role in the Dracula stage revival in 2010. Her father and manager, Jack Birch, was reportedly suspicious of her male co-star, who kept rubbing Thora's back. Unfortunately for Thora, Jack ended up threatening the actor. Sadly, her career took a nosedive after this incident.
Cee-Lo Green's Invidious Tweets 
Cee-Lo's talent as a rapper is undeniable, with hit songs like "Crazy" and "Forget You." His collaboration with Bruno Mars topped the charts, reaching the Top 10 in multiple countries. If only the former member of Good Mob had a little more discipline, maybe he wouldn't have sent those offensive tweets, and things would have been smooth sailing.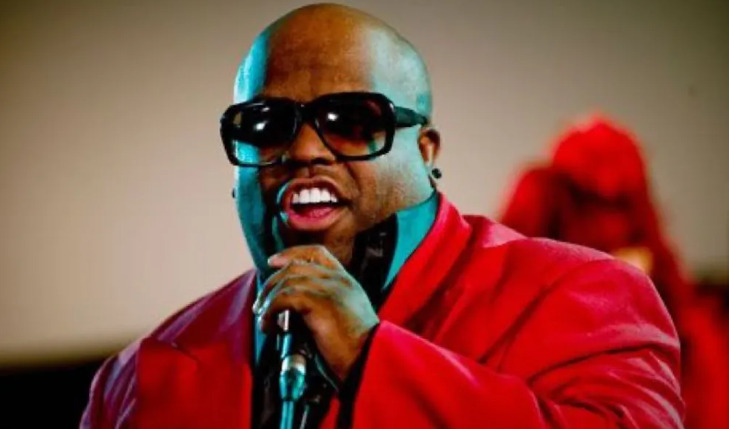 But an angry, homophobic tweet sent to a journalist could not be tolerated, nor were his subsequent remarks to the gay community during the fallout. He was also criticized for his tweets about rape, which led to his show's cancellation and his subsequent withdrawal as a judge on The Voice. 
Activist Lena Horne
In Hollywood, at least historically, art and political activism have always been intermixed. This was especially true during the Red Scare when communism was perceived to be on the rise in America. Actress and singer Lena Horne was counted among those involved, and subsequently, she was blacklisted for being a communist sympathizer.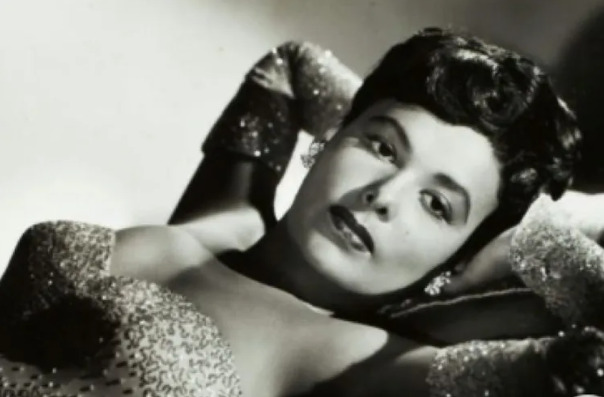 Perhaps her regular involvement in civil rights activism amplified the authorities' suspicion. But she was able to salvage her career by openly rejecting the communist ideology. She went on to star in The Death of a Gunfighter.
Jim Caviezel's Passion
Not many of his earliest friends would have believed that he would make it big in Hollywood. They thought he was out of his mind when he decided to commit himself to acting. But Jim Caviezel eventually struck gold in The Thin Red Line, which made him a regular in the industry.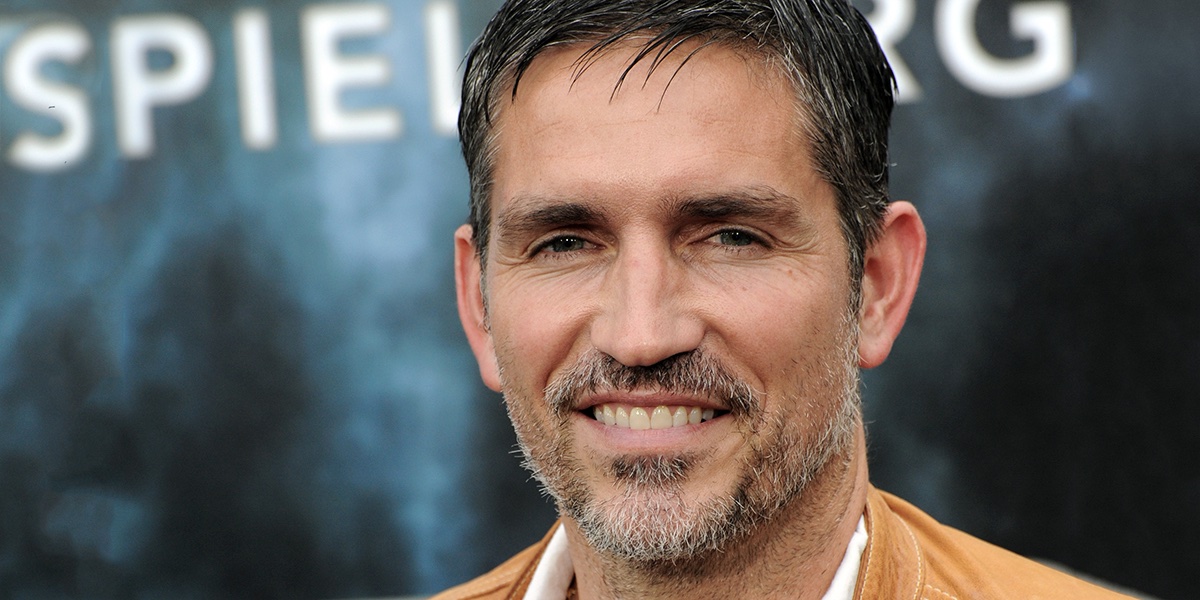 However, controversies followed his involvement with the movie Passion of the Christ. This cast a dark spell on Caviezel's career, after which, to his admission, few good roles came since. The movie was deemed too violent—but playing Jesus Christ was something he couldn't turn away. In fact, according to Caviezel, he looks forward to doing a sequel.
Comedian Vince Vaughn
A quick glance at Vince Vaughn's resume will reveal a long list of comedy films with involvement from a group of comedians who frequently appear together, such as Will Ferrel, Owen Wilson, and Ben Stiller. If only Vaughn could transcend his comedies and take part in more serious roles to success…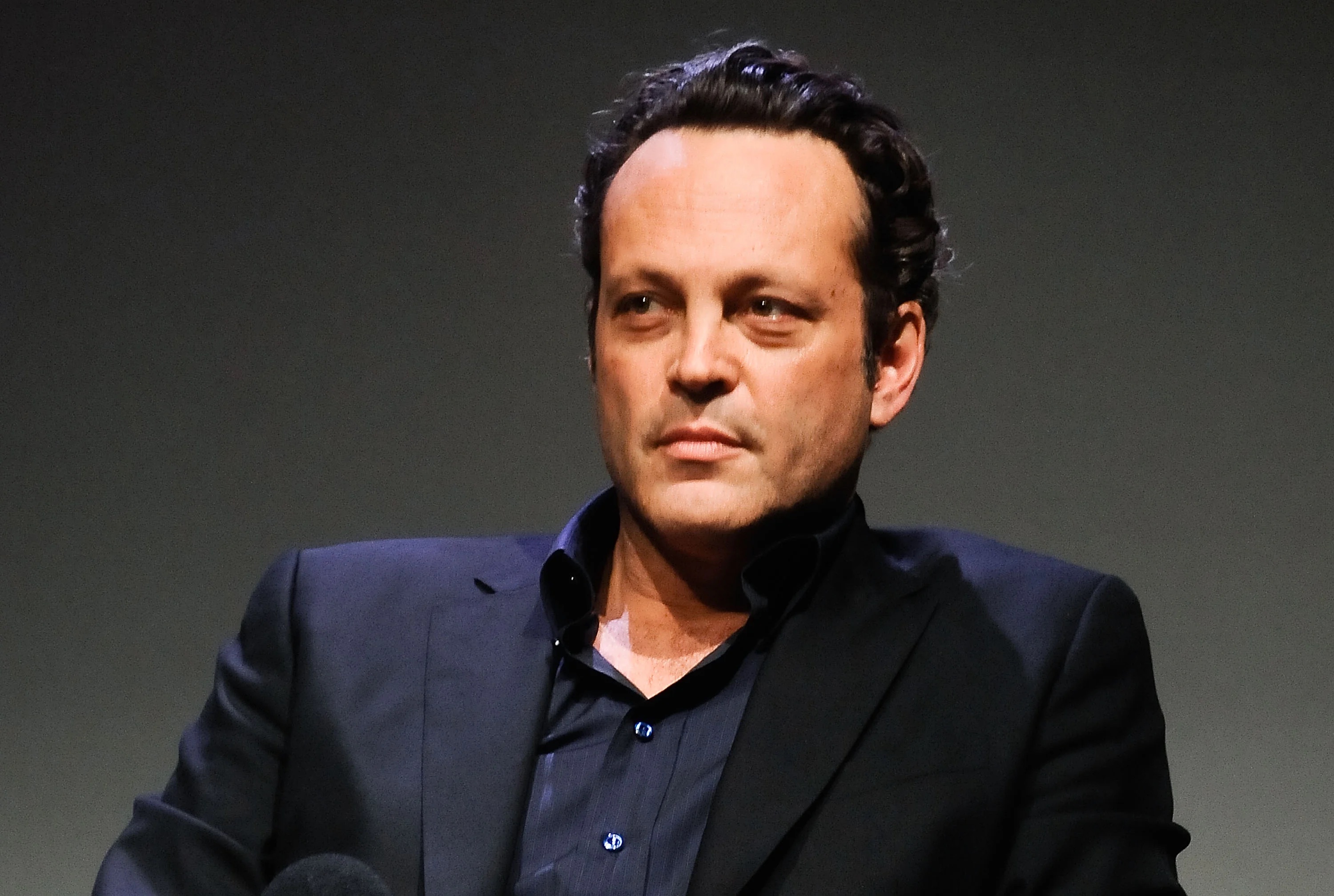 Thanks to the actor's controversial political views, it's a work in progress that's becoming more and more difficult to achieve. Very few support his position against gun control or the idea that having guns in schools will deter mass shootings. It's an ineffective way of attracting work opportunities.
Stacey Dash's Controversial Commentaries
In between TV appearances, taking up small to substantial roles in low-budget films, and performing fairly well in the movie Clueless in 1995, Stacey Dash may not have occupied a considerable spot in Hollywood, but she still remained a familiar face. She wasn't disliked by the powers that be until she started sharing her personal opinions on politics.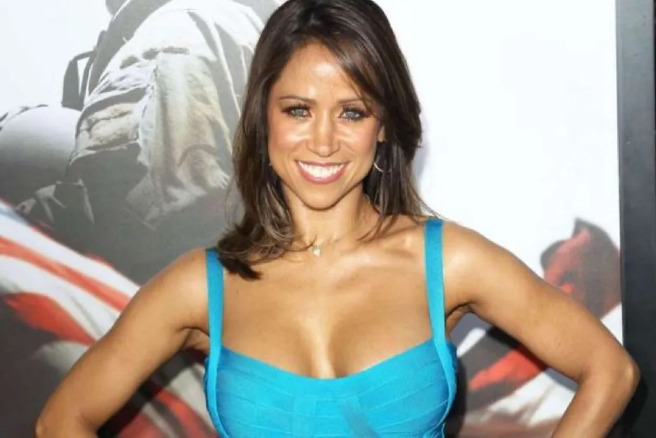 From shifting her support from the Democratic Party to Republican and calling for the dissolution of Black History Month, to making nonsensical comments against the rights of trans people, her popularity has unsurprisingly waned over the last few years.
Justin Bieber's International Trouble
This teen idol successfully transitioned from boy soprano to adult singer, then, on an unfavorable note, a boycotted figure in China. Bieber was later caught in the headlines for bad behavior and his run-ins with the law all over the world. Unfortunately, his success as a musician hardly progressed.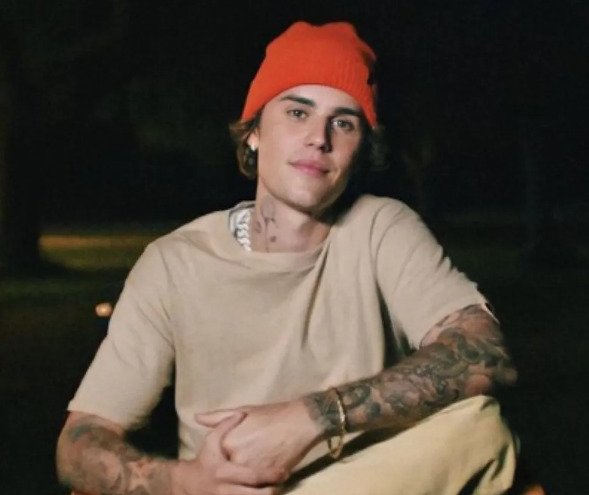 That goes for his acting career, too. His questionable decisions in life, such as insensitively saying that Anne Frank would have been a "Belieber" had she lived, on top of landing frequent DUIs, and throwing eggs at the neighbor's house, probably had something to do with it.
Silver Screen Legend Orson Welles
Having built an outstanding career on the radio, especially for the adaptation of the novel The War of the Worlds, Orson Welles continued to make his mark on motion pictures by directing, producing, and starring in Citizen Kane.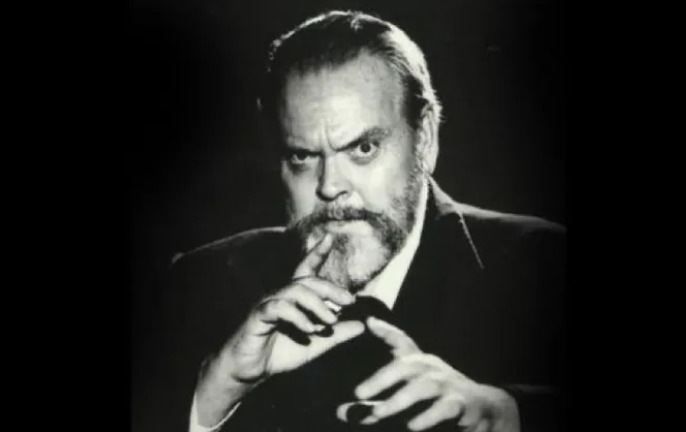 Orson Welles was an active supporter of the American left and a critic of racial practices such as segregation in the U.S. His career took a hit during the Red Scare when his political activities became the subject of an investigation by the FBI. He was eventually cleared of communist ties.
Alleged Blacklisting of Vanessa Marquez
The highlight of Vanessa Marquez's acting career was her role as a nurse on the sitcom ER, which spanned twenty-seven episodes during the show's first three seasons. The unceremonious ending of her contract was as abrupt as a heart attack.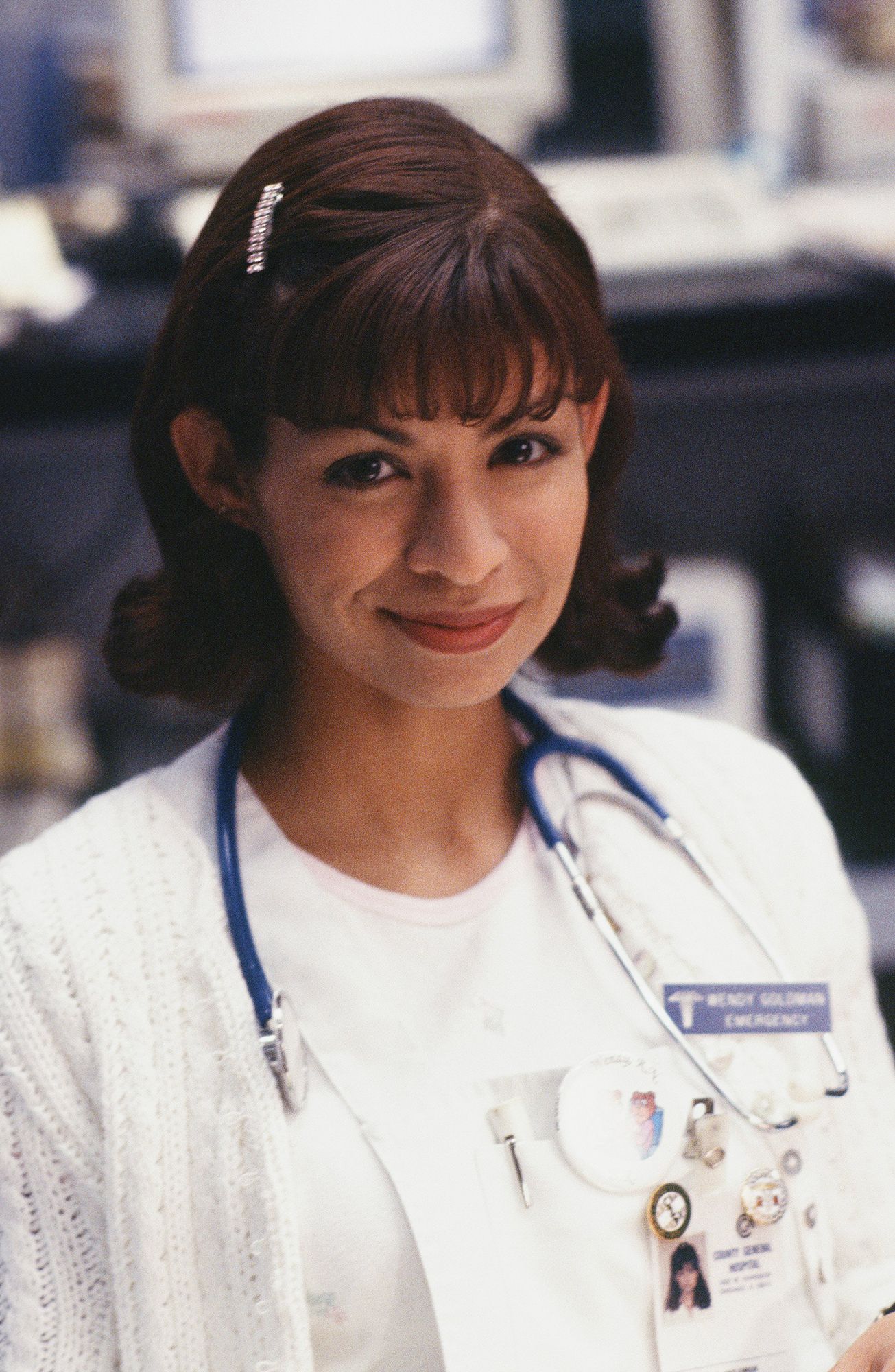 She accused ER's co-star George Clooney of cultivating an atmosphere of harassment that she'd been on the receiving end of. She complained to the show's executives. That's when her role was nixed. Clooney denies her accusations that he used his position to blacklist her from the show, but her career didn't pan out well after the case.
Snoop Dogg's Various Extra-Legal Encounters
Snoop Dogg was featured on Dr. Dre's "Deep Cover" single in 1992. Later on, he became popular as a West Coast hip-hop artist. Since the nineties, he has been able to sell millions of his albums in the U.S. and around the world, despite being banned in certain countries for his well-known drug use.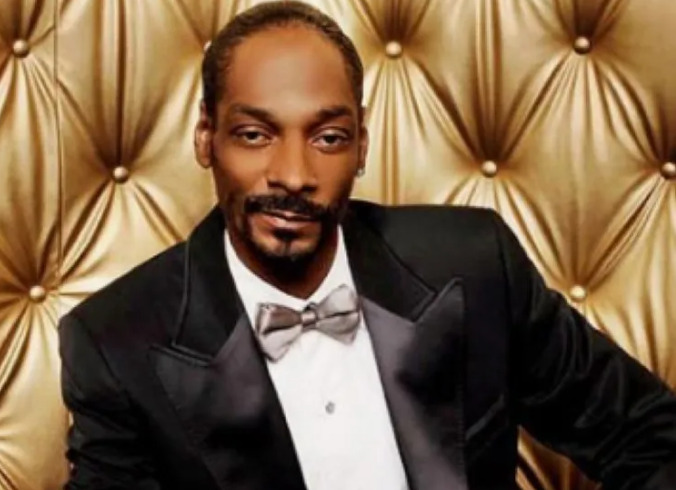 He's been arrested a number of times for the illegal possession of firearms and being under the influence of illegal substances. He's also been arrested in various airports for attempting to transport marijuana. He was subsequently banned in Australia for his past offenses elsewhere (England, Norway, Sweden), although this was later on lifted.
Dorothy Parker In The Hollywood Blacklist
Poet, critic and satirist Dorothy Parker got caught in a snag during the Red Scare. With all the natural abilities needed to succeed in Hollywood, she toiled and became known across the country for her sharp wit, which can be witnessed in her body of work as a screenplay writer in creations like Trade Winds, Saboteur, and A Star is Born.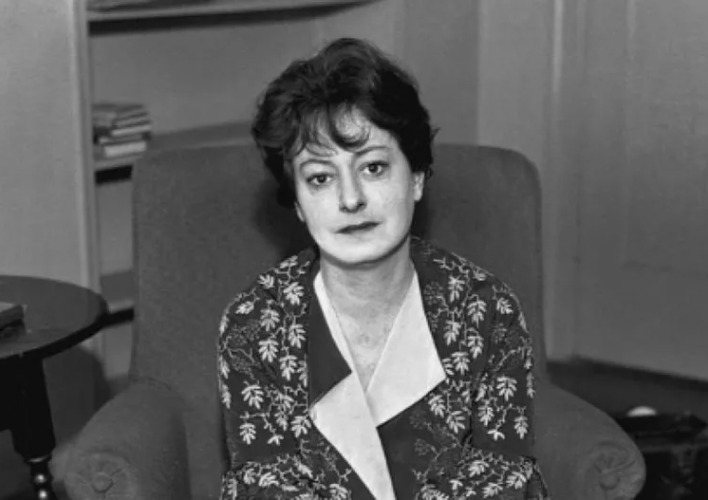 She was on the up and up until her involvement in left-wing politics landed her in hot water. She was involved in social movements and wrote for a communist magazine, which prompted the government to put her on their Hollywood Blacklist, gravely affecting her career.
Bad Boy Martin Lawrence
The actor who starred alongside Will Smith in the Bad Boys franchise has taken the bad boy persona beyond the screen and into real life. Martin Lawrence is known for his own sitcom Martin and for his work in popular films such as Life and Big Momma's House, many of which he's also directed and produced.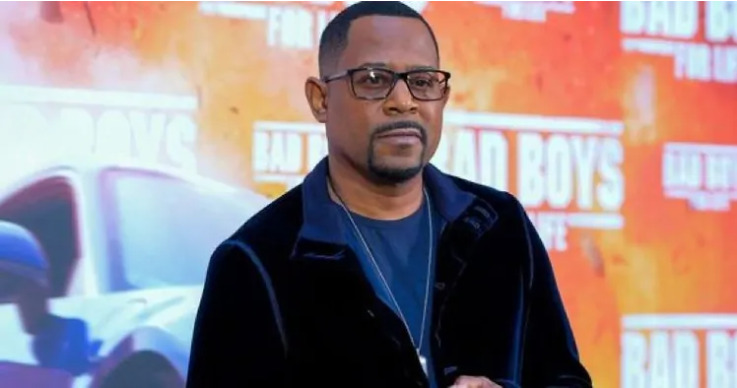 But he was red-flagged in Hollywood for his erratic behavior. His unapproved female hygiene monologue got him banned by NBC. He was also arrested for brandishing a weapon on the street in L.A. and was accused of sexual harassment by Tisha Campbell.
Natalie Maines, War Protester
Natalie Maines' replacement of Laura Lynch as the Dixie Chicks' lead singer confirmed what Maines believed all along while growing up in Texas, that she was going to be a star. The band won numerous awards, including Grammys, under her helm.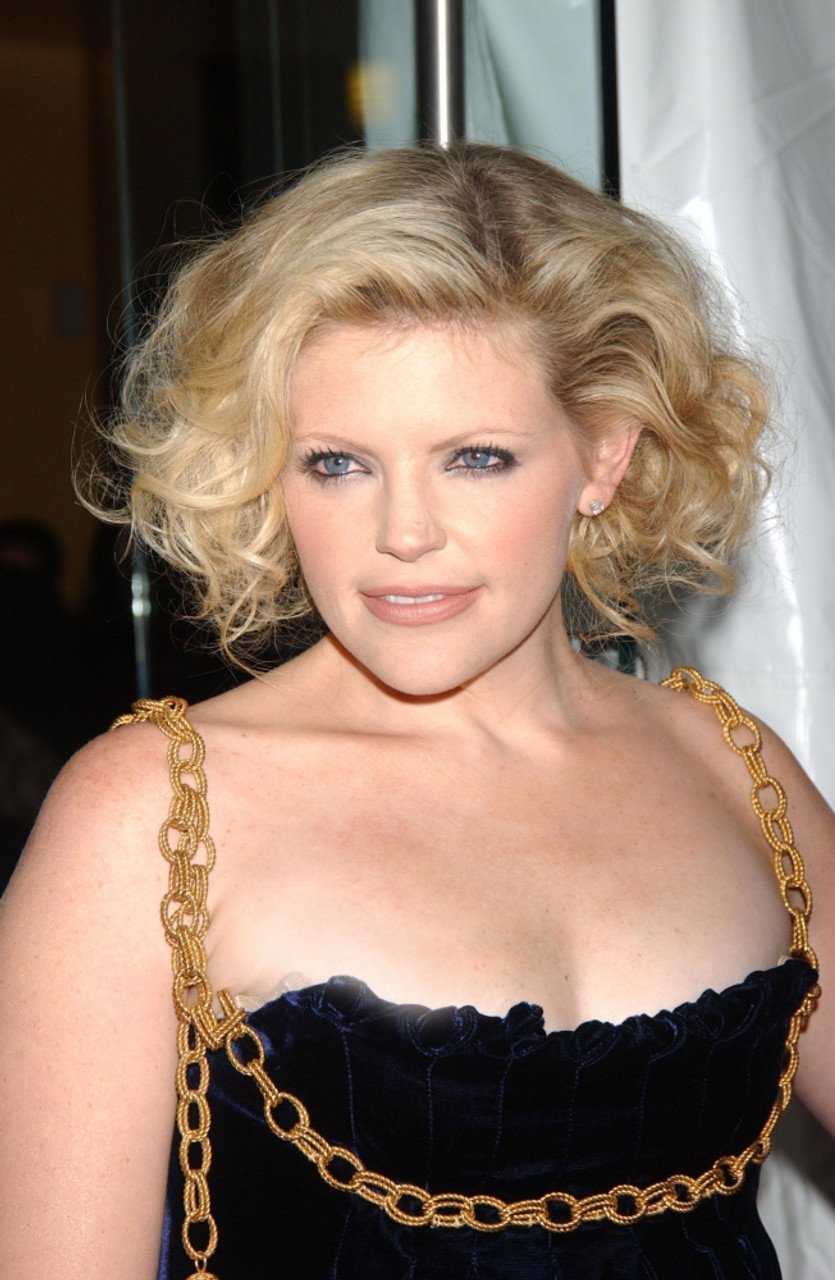 But then the country music singer openly criticized America's invasion of Iraq and President George Bush, who was raised in Texas. This prompted the Chicks' songs to be banned from radio stations. Band members also received multiple death threats because of Maines' outspoken and brave political comments.
Lloyd Bridges, Former Member of the Actors' Laboratory Theater
One doesn't have to look far to find out where Beau and Jeff Bridges got their knack for acting. Their father Lloyd started his career as a stage actor and gradually progressed into various supporting and leading roles, with a total of more than 150 appearances in films to his credit.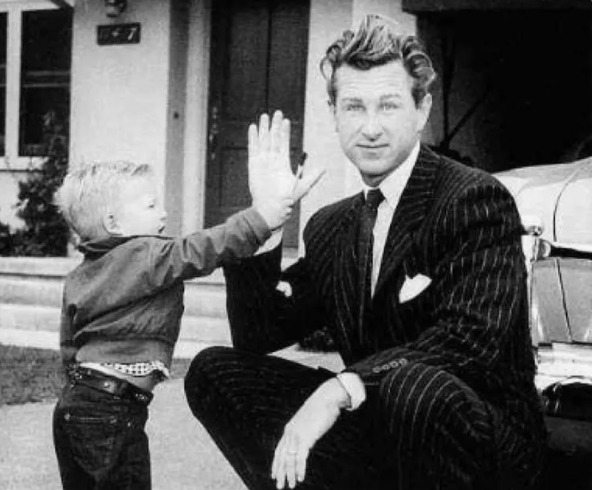 His acting stalled for a while after he was found out to be one of the co-founders of the Actor's Laboratory Theater, an organization led by Roman Bohnen that taught acting lessons to budding actors, which, surprise surprise, was accused of having communist ties. Bridges cleared up his involvement by renouncing his membership and cooperating with authorities.
French Singer And Actress Josephine Baker
This American-born artist mostly worked around Europe, specifically in France. There she made innumerable, highly lauded dancing and singing performances. She became the first woman of color to take a leading role—the movie being Siren of the Tropics.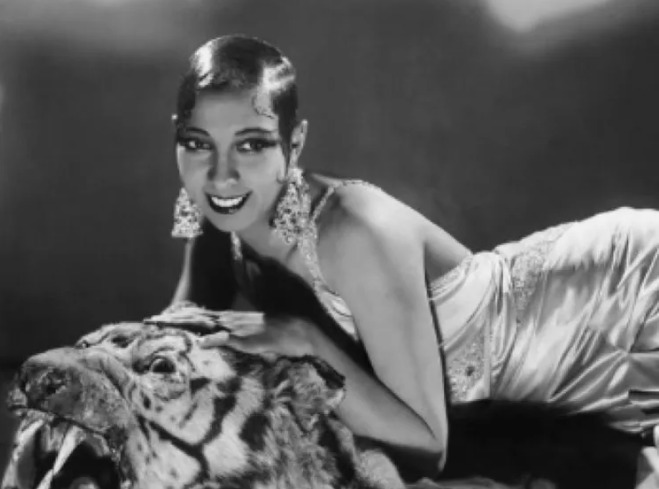 Her foray into America was short-lived after a dispute with a former friend and columnist Walter Winchell resulted in her blacklisting. Furthermore, she received accusations of having ties with communists. Baker had her working visa revoked. She wouldn't be allowed back to the U.S. for almost ten years.
A Career Shift For Tara Subkoff
Tara Subkoff is mostly associated with the arts. Being a fashion designer and conceptual artist blends naturally with cultivated crowds in art galleries, exhibits, and fashion shows. Her last appearance on television seems like eons ago.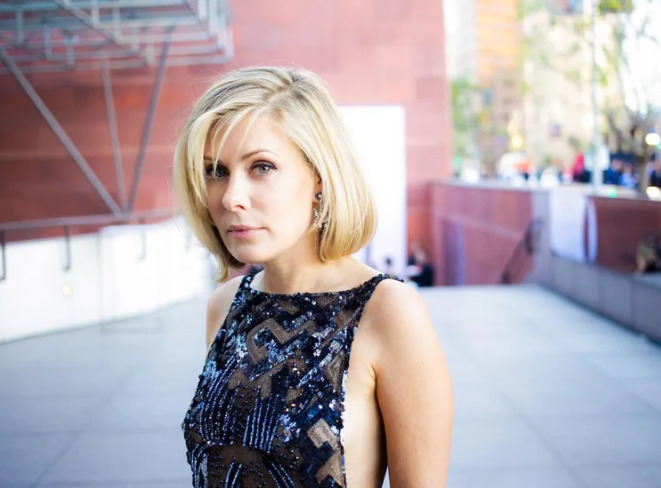 She claims to be the victim of sexual harassment and joined many women against Harvey Weinstein during the initial round of sexual abuse allegations. After rejecting Weinstein's advances, Subkoff said that she had no choice but to find a new career. As an actress, it was just impossible for her to find work after the infamous film producer blacklisted her.
Josh Trank
This director showed great promise in Hollywood with his films Chronicle in 2012 and the Fantastic Four reboot in 2015. However, on set of the reboot he was reportedly difficult to work with.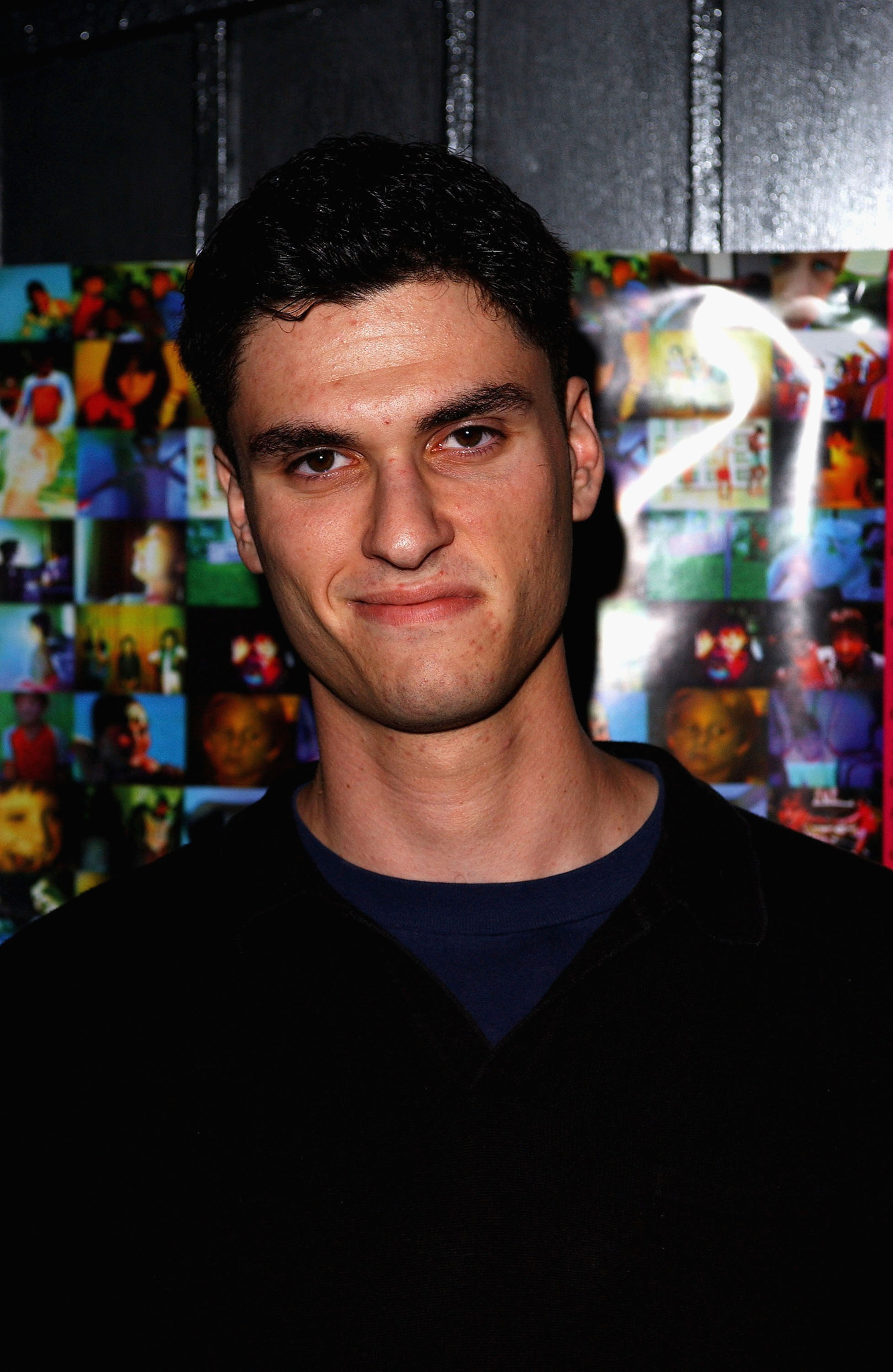 He was often withdrawn from the crew and it was later revealed that he left $100,000 worth of damage to the house that they were renting to film some scenes in the movie. He went from being a promising up and coming director to being all but forgotten by Hollywood.
Megan Fox
Megan Fox has been very vocal about her opinions on particular directors. She has been continuously sexualized by many directors and made particularly harsh comments towards Michael Bay.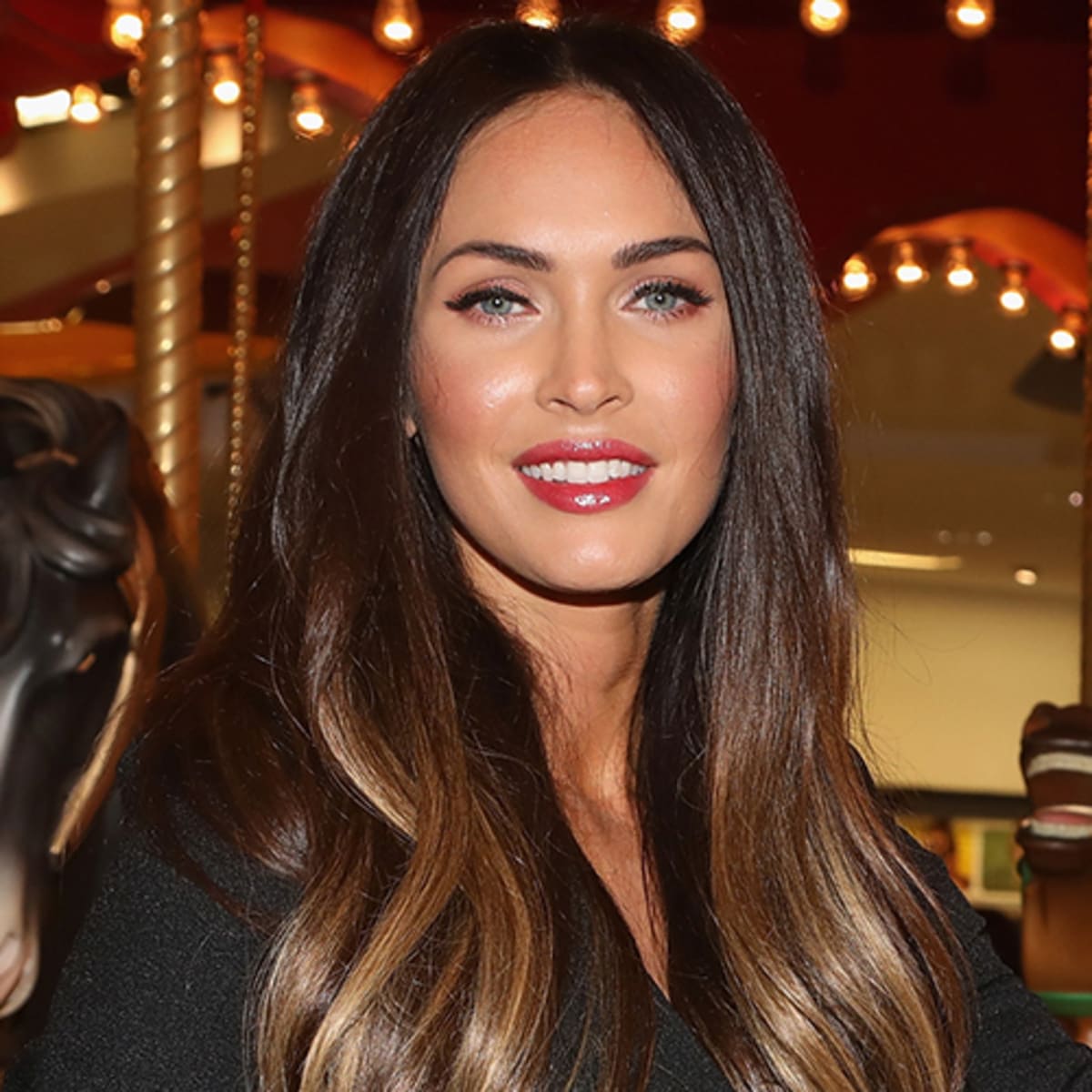 She worked with him on the film Transformers and has spoken out about how she felt objectified by him on the set of the film. Although many people believe her commentary is justified, she has not been cast in many movies since she began speaking out on her treatment.
Kathy Griffin
Comedians often get a bit more leniency and forgiveness than other actors in Hollywood. But Kathy Griffin took her comedy way too far in more than one instance. The real end of her career came in 2017 with an extremely poorly-received social media post.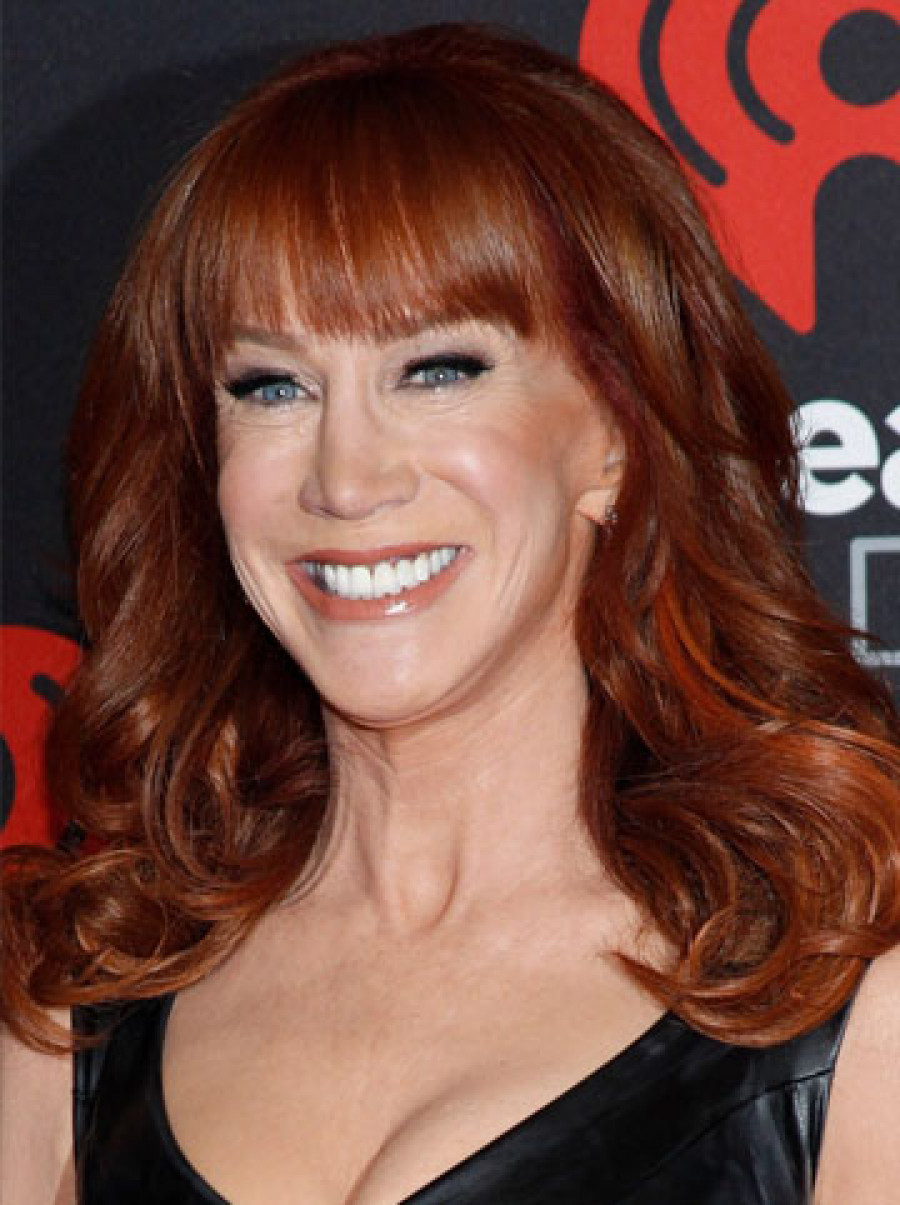 She held a mask that appeared to be the severed head of President Donald Trump. CNN promptly fired ehr and her comedy tour was canceled. She reposted the photo in 2020 to stand by her political statement.
Charlie Chaplin
Charlie Chaplin is one of Hollywood's classic stars, so you might be surprised that he was actually blacklisted from the industry. He refused to testify in front of the Un-American Activities Committee and was met with an extremely harsh punishment because he was not a U.S. citizen.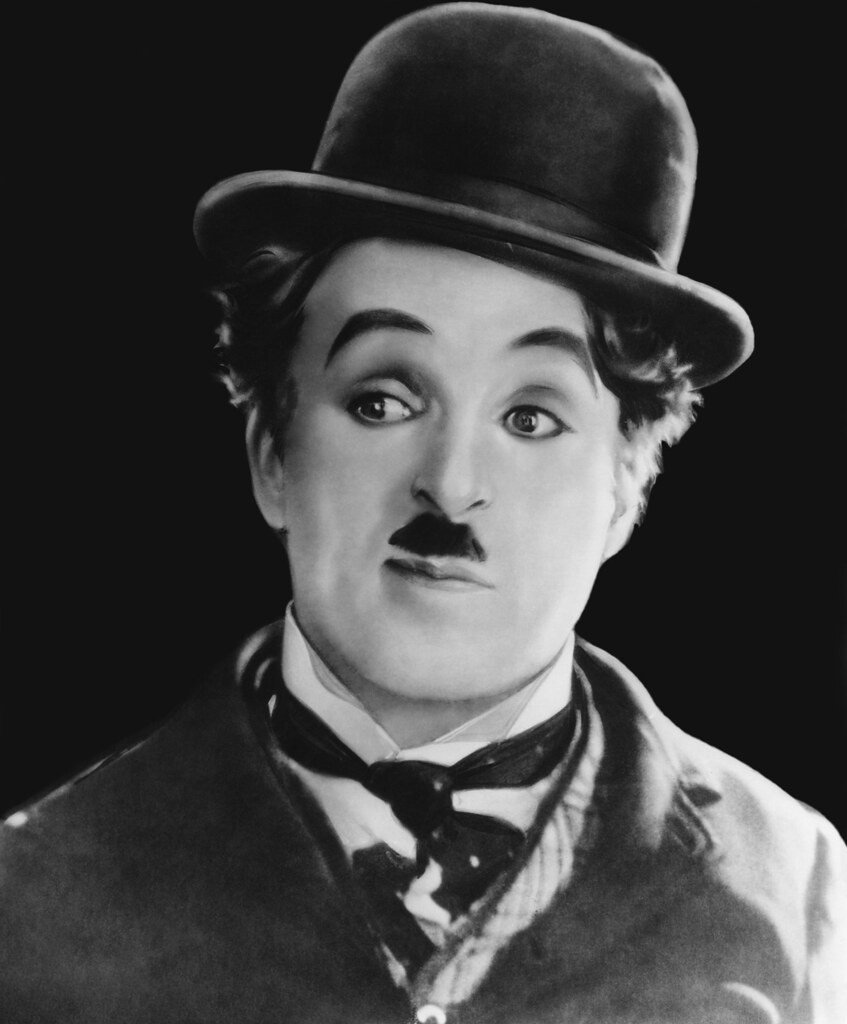 He went to London to premiere his film Limelight and then the U.S. The Attorney General revoked his re-entry permit. He was not allowed to return to the U.S. Thus, he was blacklisted from the entire country as well as Hollywood.
Janet Jackson
Michael Jackson's famous sister was basically blacklisted from Hollywood following a wardrobe malfunction during her superbowl halftime show with Justin Timberlake in 2004. Though it wasn't her fault, the conversation started to surround her outfits and body more than her talent.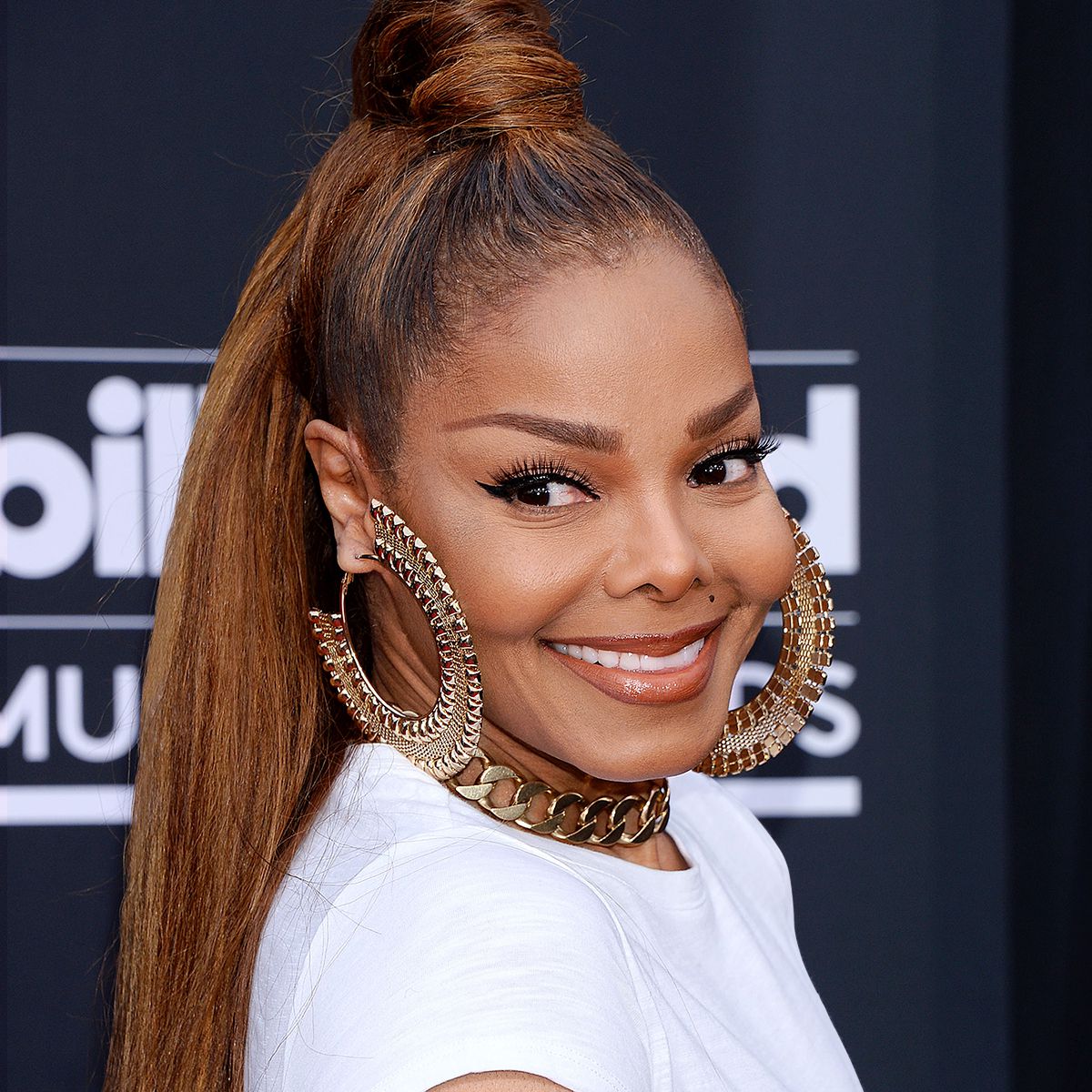 She was banned from MTV as well as other stations. The NFL has spoken out about their disappointment about the incident. Justin Timberlake came out of the incident completely unscathed.
Jane Fonda
Jane Fonda is well-known for her workout videos in the 60s, her subsequent acting roles, and the very vocal role she played in political activism. In the 60s she advocated for civil rights and was against the Vietnam War.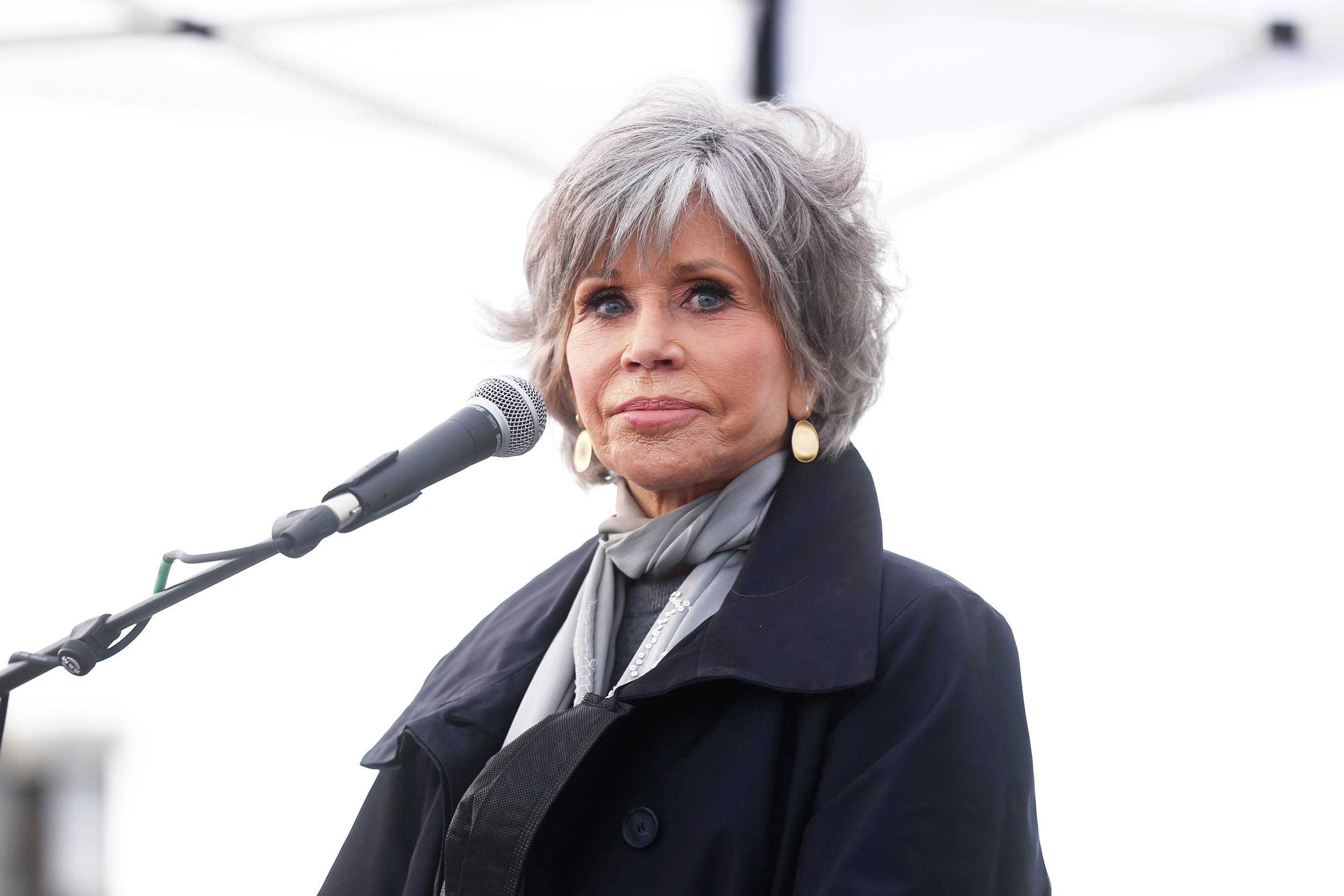 She also supported the Black Panthers and preached her love for revolution. This activism did lose her some roles in Hollywood at the time but she has since acted in many roles as the world and the rules of Hollywood changed. Although, in her own words she "can't say that [she] was blacklisted, but [she] was greylisted".
Irene Cara
Musicians can be blacklisted as well as movie stars. Irene is known for her hit song "Fame" which was featured in the film in 1980. She won millions of dollars for using Network Records for withholding her royalties from the song.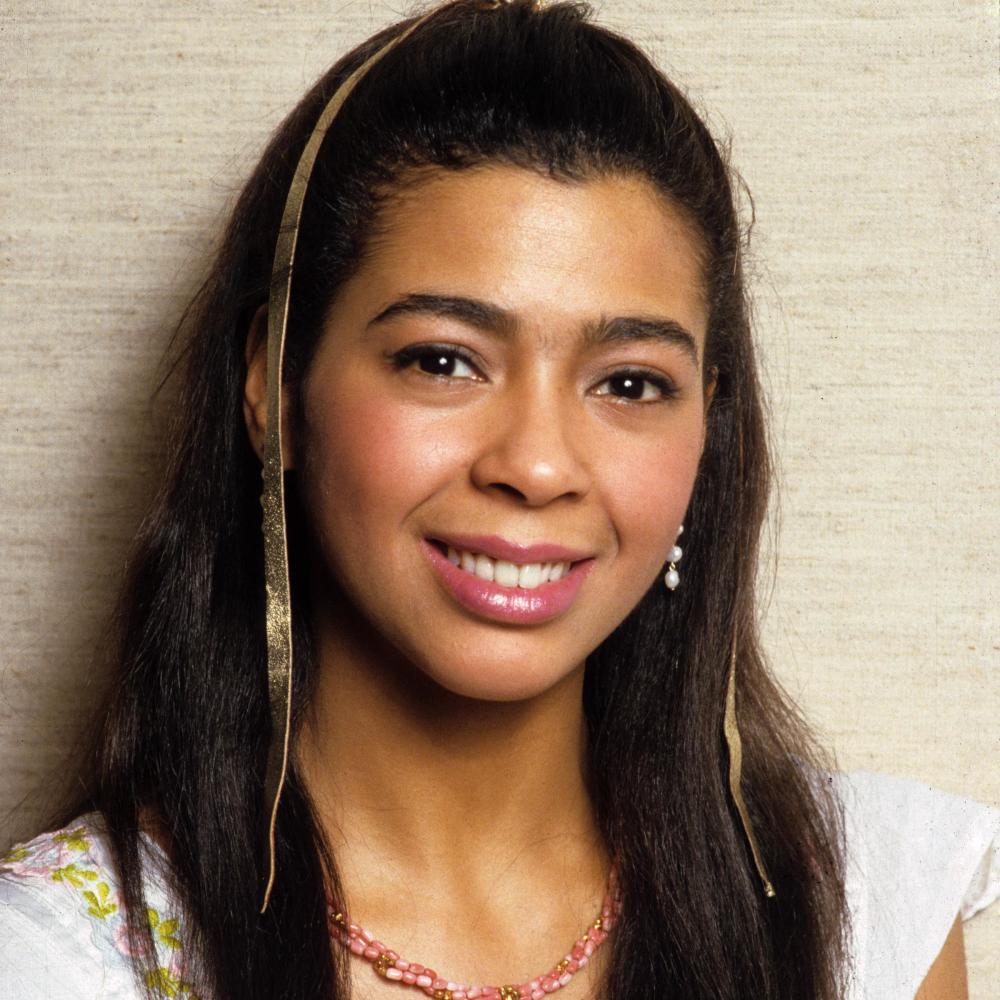 Soon after, she was seemingly blacklisted from the music industry. She stated that she started to hear ridiculous rumors that she was difficult to work with and that she was on drugs. We haven't heard much from her since.
Vanessa Williams
Vanessa Williams is an American singer who was the very first black woman to be crowned Miss America. Just one year later they stripped her of her crown because nude photos of her surfaced.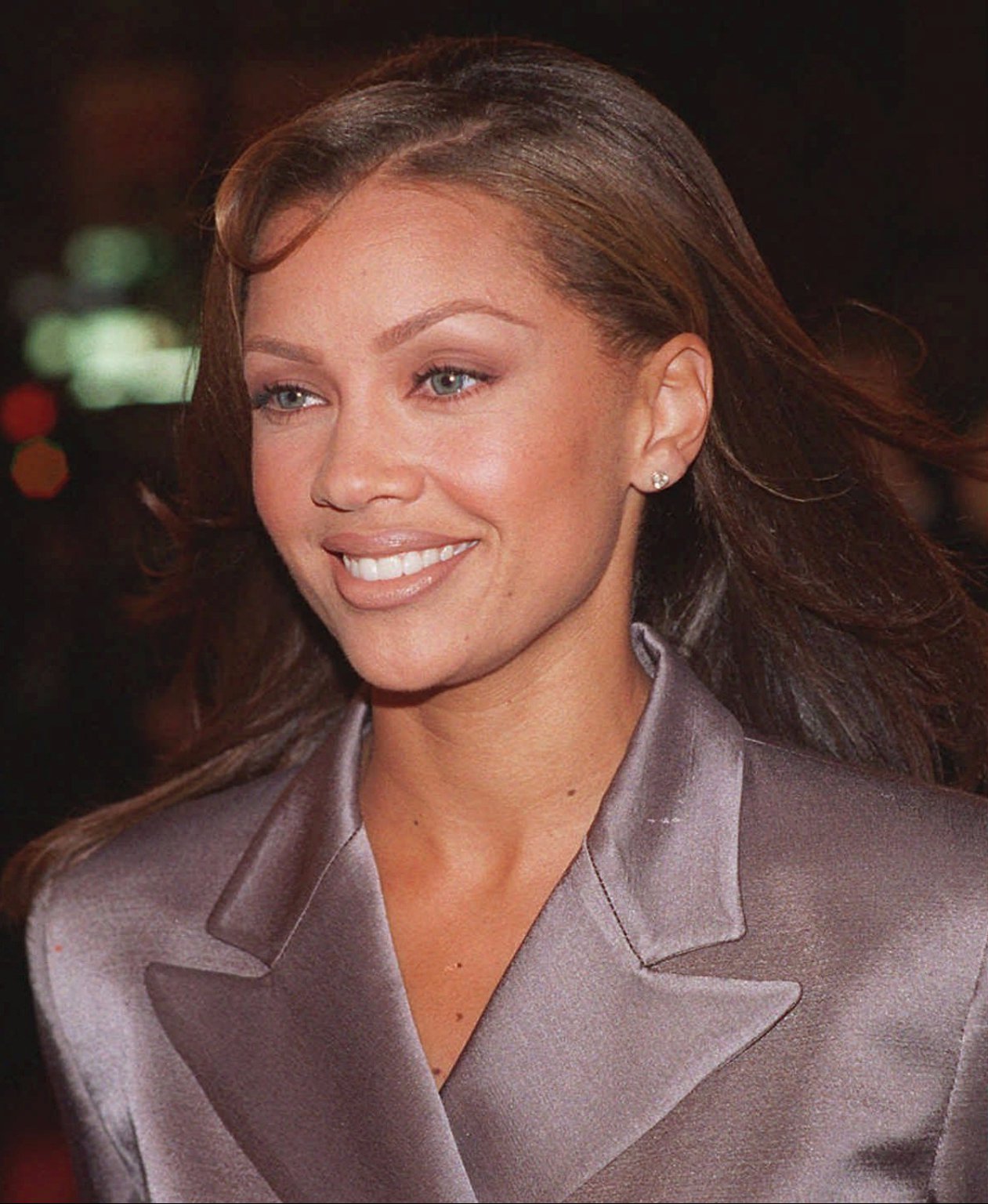 She was also subsequently blacklisted from the entertainment industry. Almost every producer and director refused to work with her until she made a huge comeback in 1988. Her album "The Right Stuff" was a huge success and she credited the black community for standing with her.
Tim Hardway
Tim Hardway was a huge name in the NBA but was basically blacklisted when he made some very insensitive homophobic comments. What made things worse was that these comments were made on sports radio.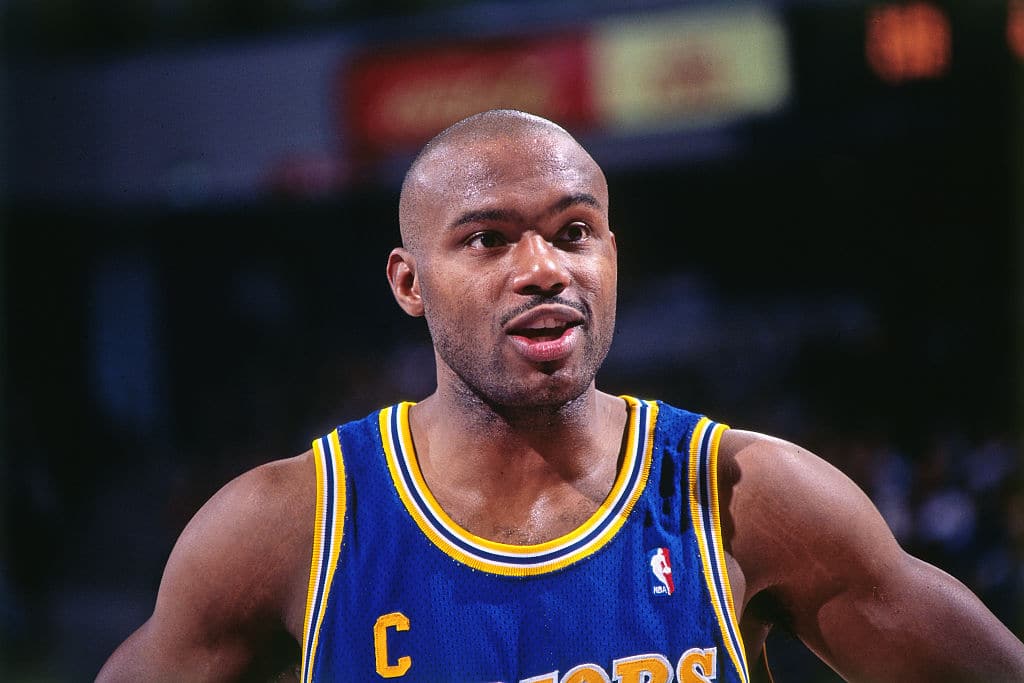 The opportunities that are usually open to talented players began to dwindle for Tim. He later became an assistant coach for the Detroit Pistons and even became an LGBTQA+ supporter and ally.