36 Affordable Gifts That Oprah Wholeheartedly Recommends
Oprah Winfrey is well-known for her conversation skills and her generous spirit. During her long career as a talk show host, she became famous for lavishing her studio audiences with gifts. Sometimes these came in the form of luxury linens and quality popcorn that cost a few hundred dollars each. The pinnacle of gifts came in a 2004 show when she gave each member of the studio audience a brand new car! Although these gifts are above the budget for most of us, luckily, Oprah also has a keen eye for more affordable gifts. After scouring the web to find Oprah's favorite things, we collected the following 36 affordable items.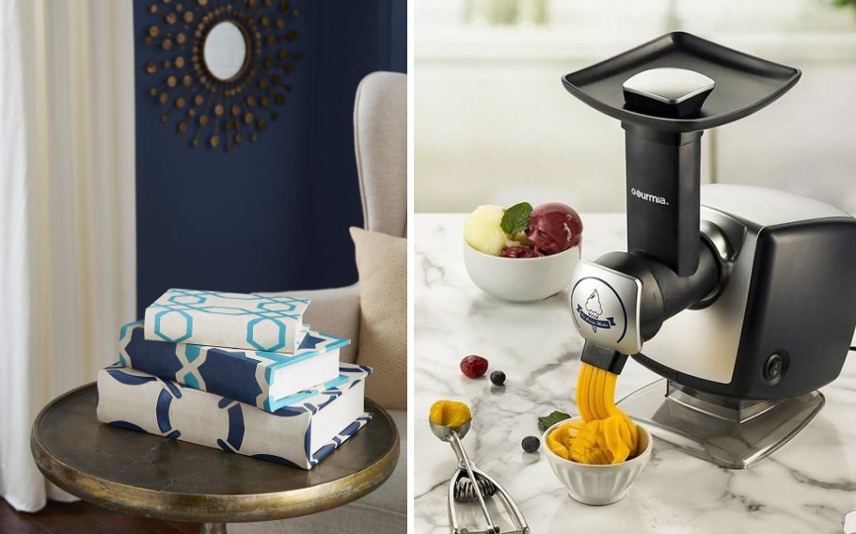 It is our hope that you'll love these products just as much as we do. For full disclosure, we want all our readers to know that we are involved in the Amazon affiliate program, and Your Money Magic may receive a share of the profits made from purchases from the links within this article. Furthermore, Amazon prices may fluctuate, so the products mentioned below may differ from what they were when the article was initially published.
This Three-in-One Cheese Knife Can Slice, Crumble, and Spread Any Cheese You'd Like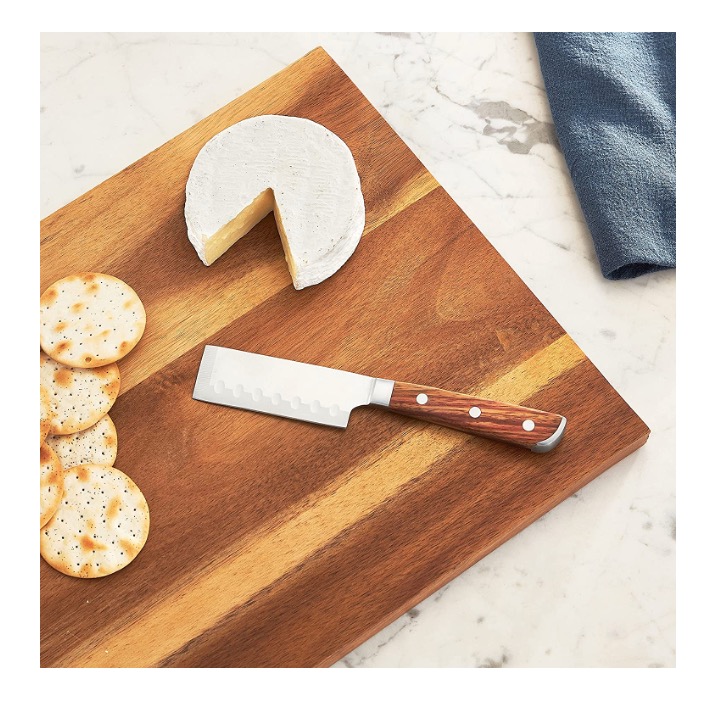 This Three-in-One Cheese Knife is for those who love cheese but hate clutter. It brings three knives into one convenient place – the sharp edge cuts hard cheese, the pointed tip breaks up aged cheese, and the side-blade spreads soft cheeses.  Simple, effective, delicious, and, what's more – entirely affordable. Time for a cheese platter.
These Triple-Insulated Glasses Are Great For Hot Coffee or Cold Wine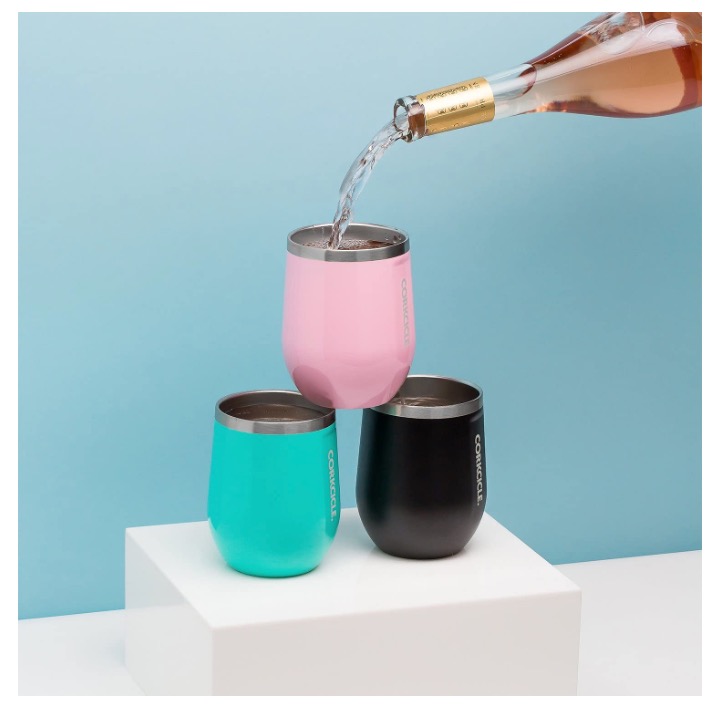 Oprah was right on the money when she described how these Triple-Insulated Glasses keep "hot things hot for three hours, cold things cold for nine hours, and soccer moms happy right through overtime." To be fair, you don't need to be on the sidelines cheering to appreciate a cup of coffee that stays warm for three hours. It's for everyone!
Feel That "Lost Key Stress" Melt Away With This Smart Key Finder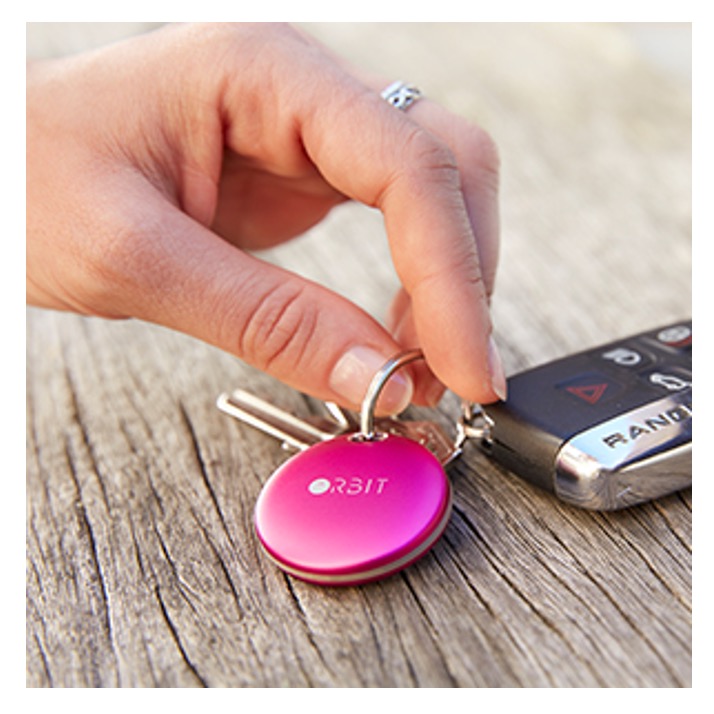 How many of us misplace our keys when we're in a rush to get out the door? If that frustration is something you want to avoid, then consider this affordable Smart Key Finder. Just download the app, attach it to your keys, and let the Orbit chime out the location of your keys. Feel that lost key stress melt away.
These Animal Art Puzzles That Bring Everyone Together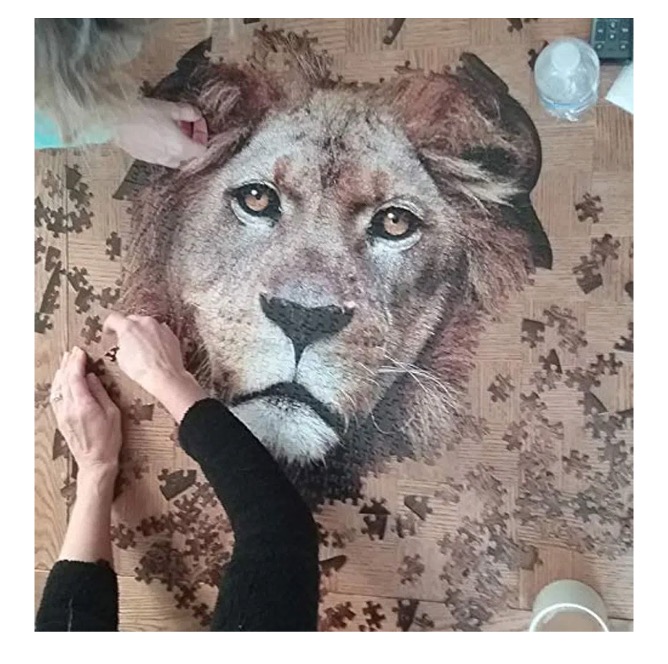 "Looking for a good low-tech way to hang out?" Oprah asks. If you are, then these Animal Art Puzzles are perfect. Choose from lions, pandas, or tigers. Whichever puzzle you choose, just know that it – according to the reviews – will take a while to finish. So, block out some quality time to spend with family and friends!
These Two-in-One Sunglasses Protect You From the Sun and Small Print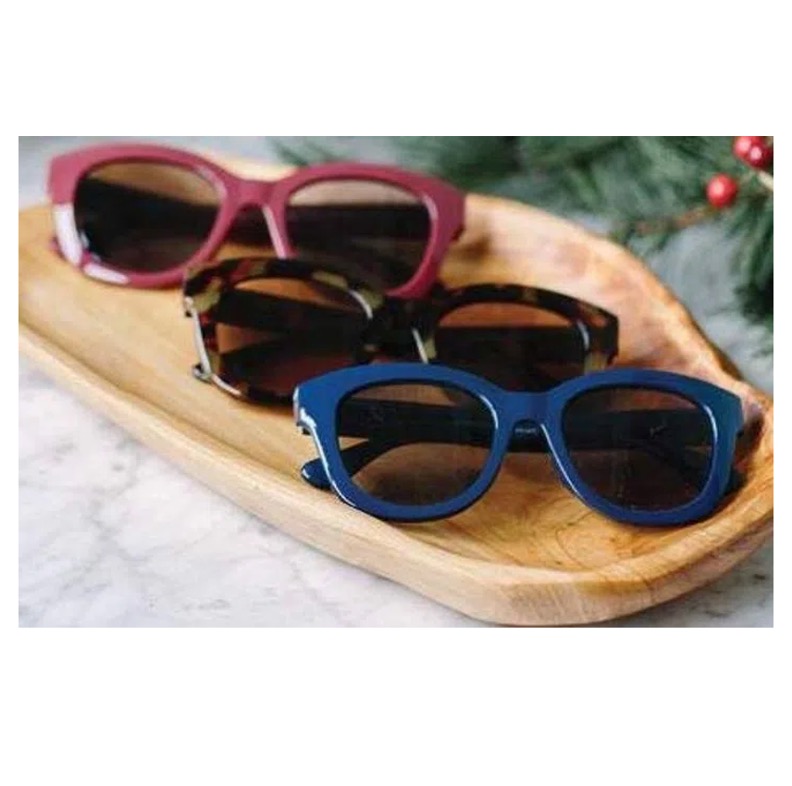 These special reading Two-in-One Sunglasses manage to do two things at once –  give your eyes protection from the sun's harmful rays and magnify the fine print in books, magazines, and mobile phones to allow for easy viewing. Perfect for those who need the letters a bit larger but don't want to spring for expensive prescription glasses just yet.
These Audio Pet Speakers Might Be The Cutest Speakers Ever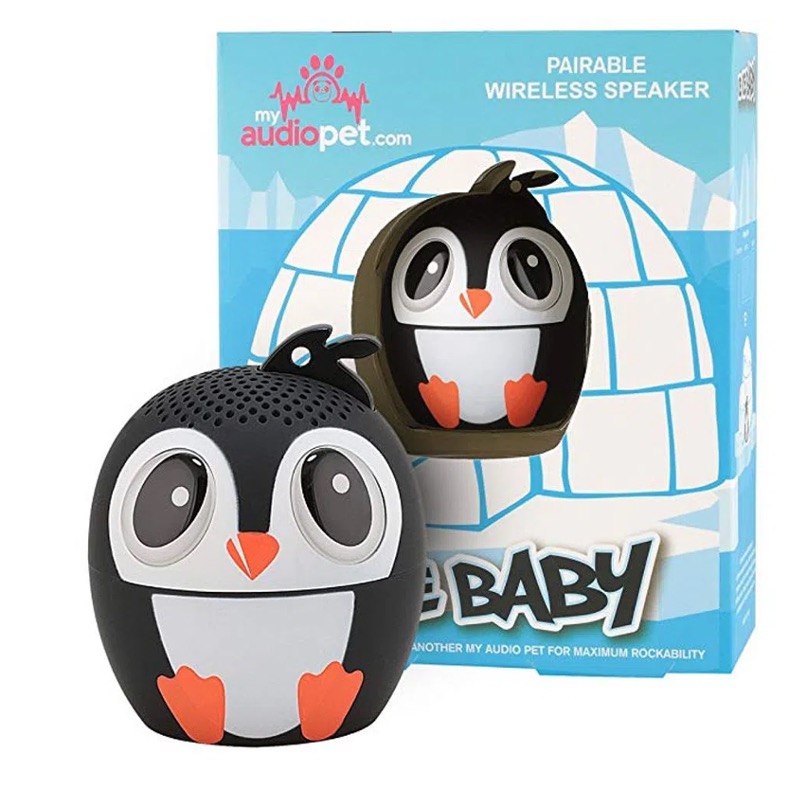 Perfect for kids and those who want to release their inner child, these adorable Audio Pet Speakers will make you want to hug them! It's hard to know which one is the cutest – penguin, monkey, or llama. Alongside their unbearable sweetness comes high-quality audio that will make you cherish these audio pet speakers for as long as possible.
These Lovely Letters Will Inspire Creativity and Future Thinking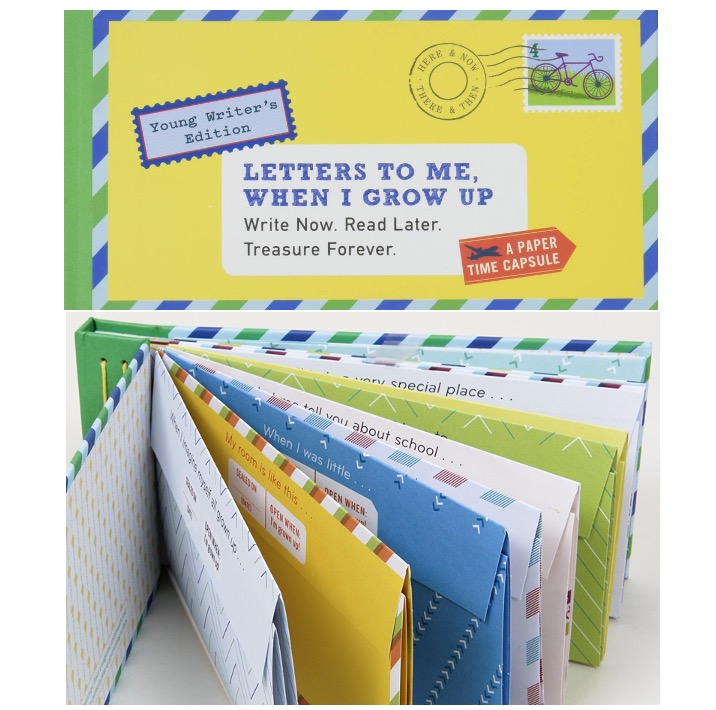 These Lovely Letters are like time capsule journals that encourage kids to write down their thoughts and feelings in the moment while also thinking about what they'd like to do in the future. They come ready-made with helpful prompts that range from present-day likes to future-self pep talks. Inspire your loved ones with the gift of creativity and long-term thinking.
Keep Your Herbs Fresh This Glass Herb Preserver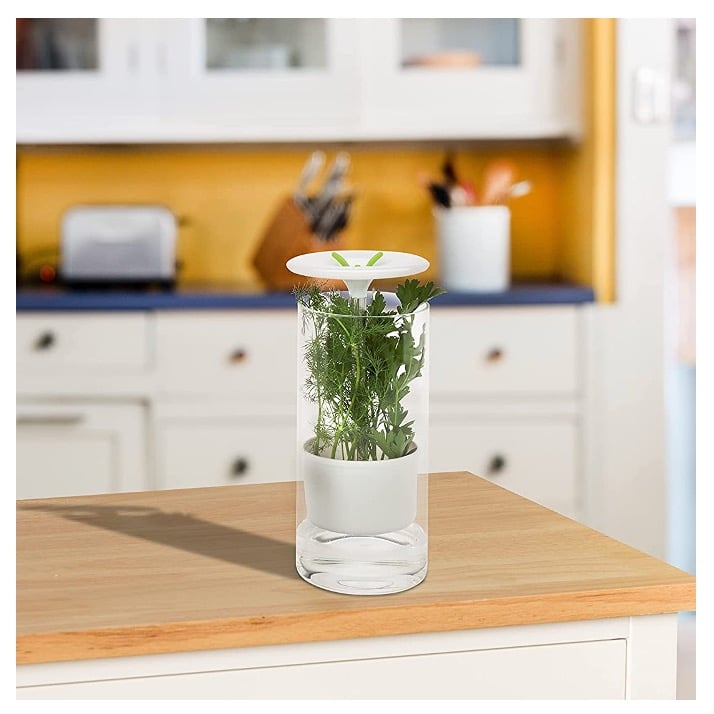 Are you a fan of herbs but can never get them to stay for more than a day or two? If so, join the club – both the club of frustrated cooks and the club of frustrated cooks who have solved that problem! This vital Glass Herb Preserver will keep your cilantro, parsley, and mint fresh for up to two weeks!
Organize All Your Cords With This Portable Cord Roll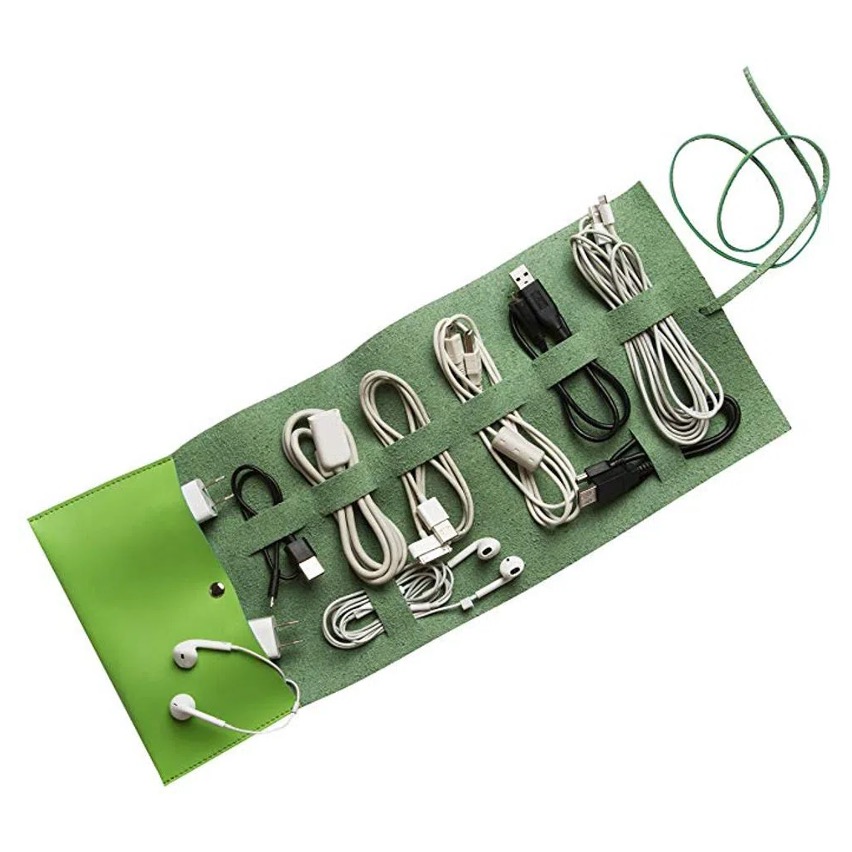 How much time do you waste searching through your bag for that pair of earbuds you thought were readily available? Or that charger you swear was in the front pocket? If that's you, then consider this cleverly-designed Portable Cord Roll. Every cord and charger will have its own space wherever you go!
"The Book of Joy" Just Might Change Your Life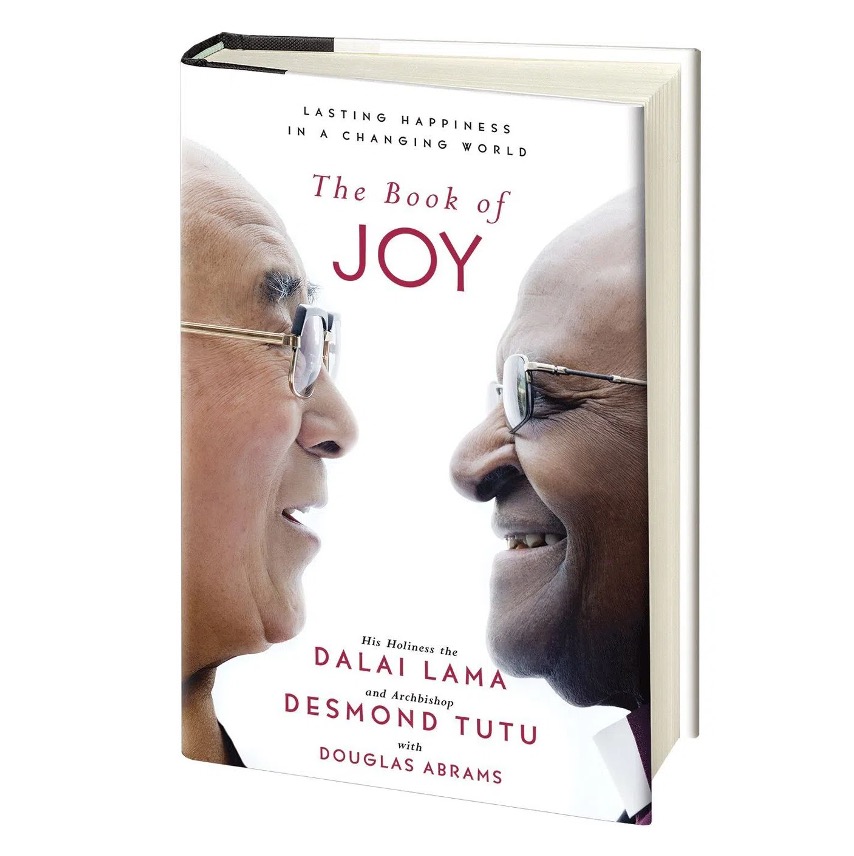 Do you feel that joy is lacking in your life? If so, then The Book of Joy can inspire you to focus more on the heart, humor, and wisdom of life. Written by two spiritual masters, the Dalai Lama and Archbishop Desmond Tutu, this book has both Oprah and all the Amazon reviewers raving about it!
Look Stylish Without Breaking the Bank With These Shawl Wraps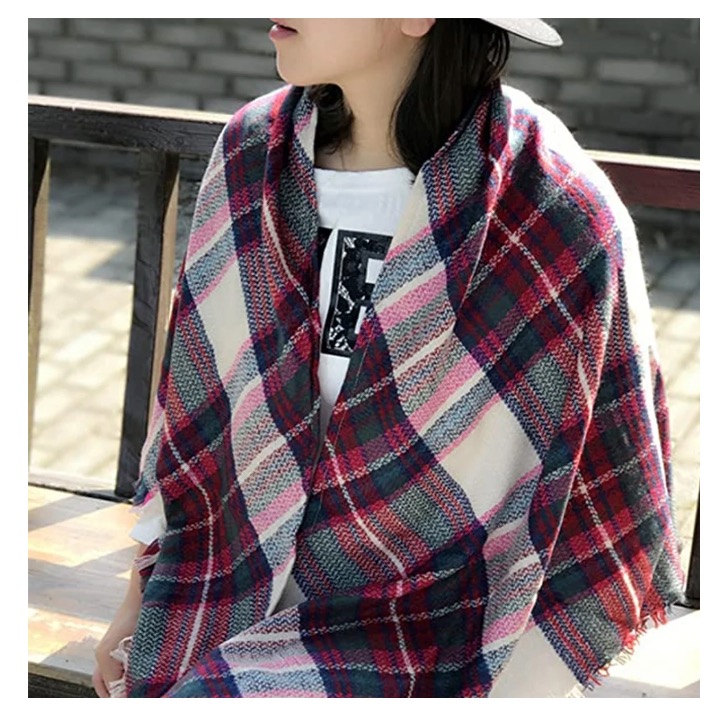 Fashion-lovers who love draping themselves in stylish neckwear can't go wrong with these Shawl Wraps. As Oprah says, these "impossibly soft options are instant outfit makers." Not only do they make instant outfits, but they also keep you warm and stylish – and, at under $10 a pop, they won't break the bank!
The Stuffed Joy of Jellycat Stuffed Animals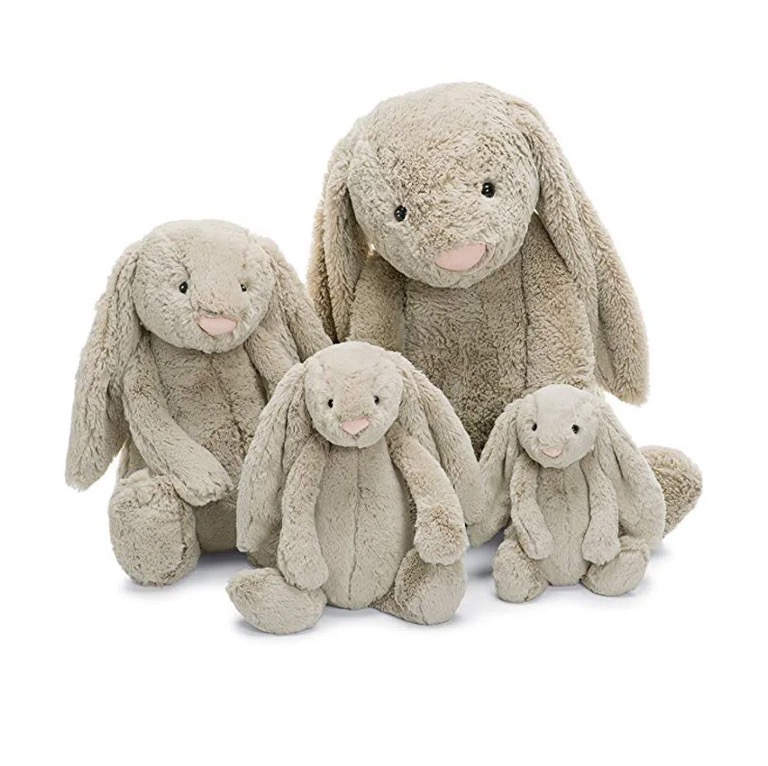 These loveable Stuffed Animals are the perfect gift for any young ones in your life who need a cute animal to cuddle. Not only do they come in a variety of animal forms, but they also come in different sizes – allowing you to tailor different gifts to different ages. Spread the stuffed joy with this stuffed animal toy!
Oprah's Recipes For a Healthier and Happier Life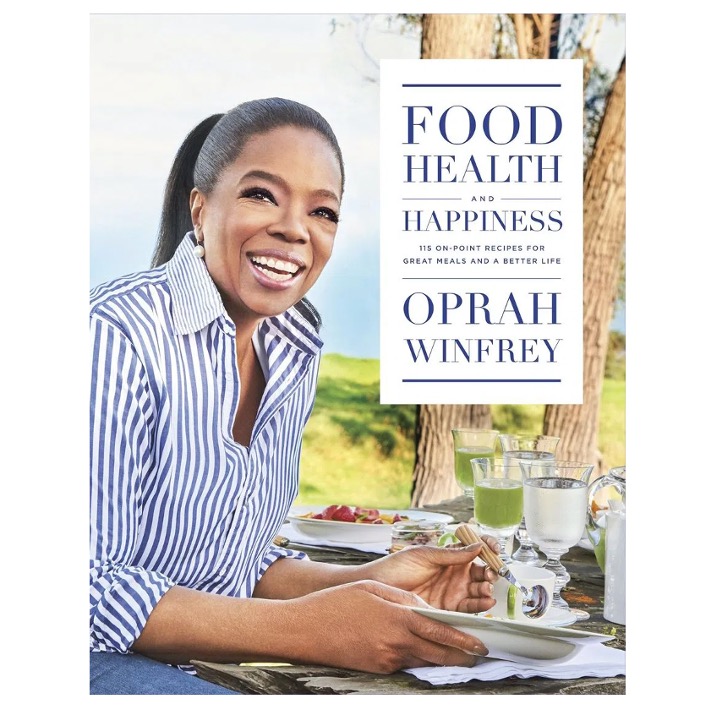 Who would you rather have teach you about healthy eating –  an impossible-to-replicate nutritionist or someone who celebrates food, celebrates healthy eating, and has struggled with weight herself? If you chose the latter, then Oprah's Recipes can help you move toward that happier and healthier life you deserve!
Why Didn't We Know About You Earlier, Pasta Strainer Pot?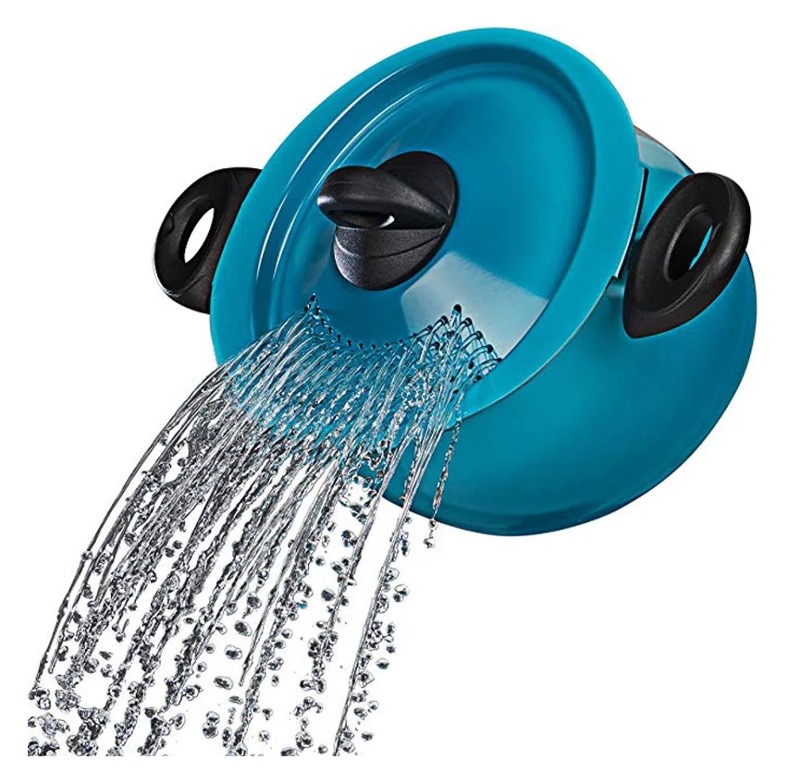 When Oprah found this indispensable Pasta Strainer Pot she had one question, "Where have you been all my life?" We feel the same. This thoughtfully designed pot is perfect for those who don't want the hassle of an extra strainer. The lid securely locks to safely allow excess water to pour out, leaving you with the perfect al dente texture.
Need Some Portable Cold Brew? Check Out This Cold Brew Coffee Maker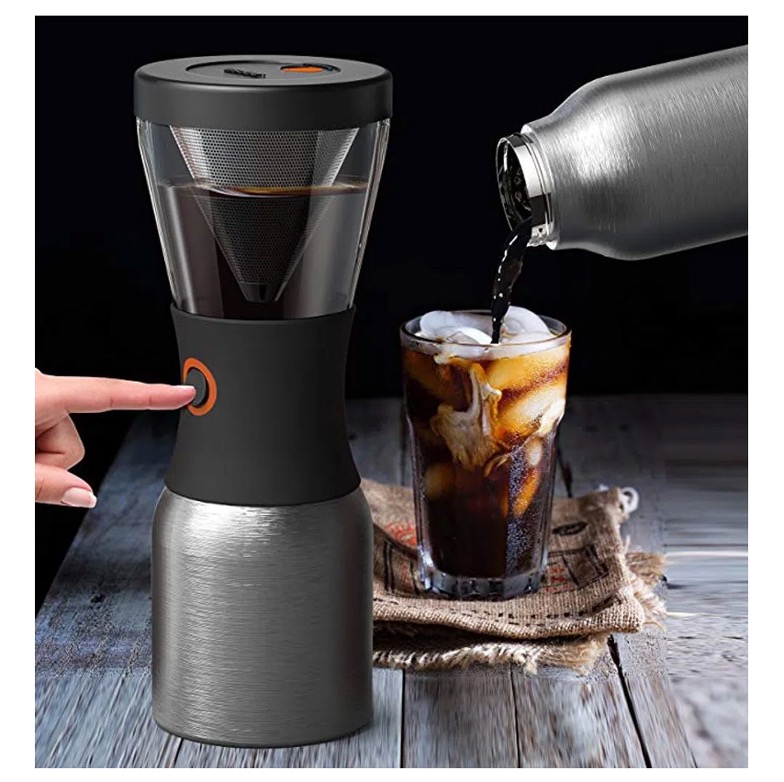 Sometimes plain old coffee just isn't strong enough for slow mornings – that's why so many switch to cold brew. This Cold Brew Coffee Maker creates 40 ounces of the delicious drink and then makes sure it stays cold for up to 24 hours! If you're ready to join the cold-brew revolution, this portable maker is just for you.
Pamper Your Dry Skin With This Elegant Tocca Hand Cream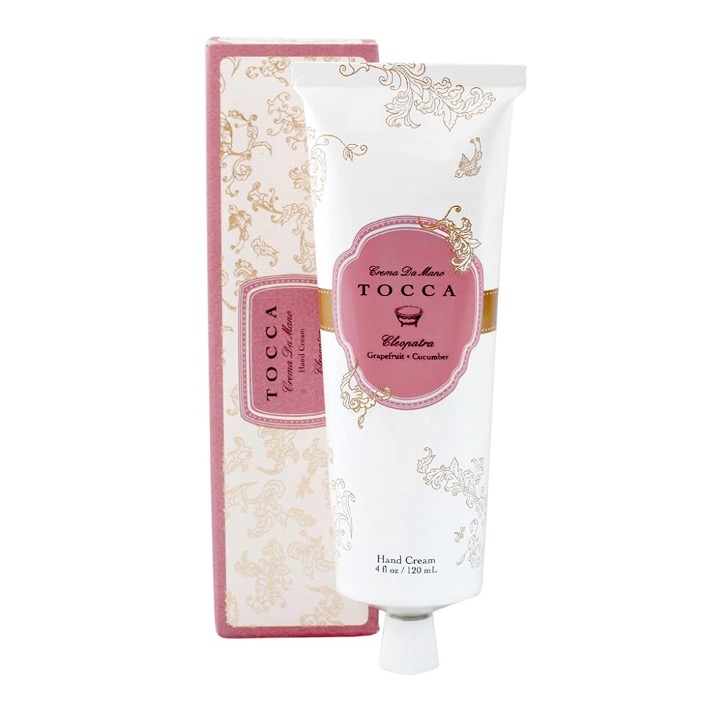 Far too many of us suffer from dry skin, especially on our hands. Moisturizing them with a soothing cream can solve that all too common problem. Oprah is a big fan of the Tocca Hand Cream above – it absorbs quickly, soothes deeply, and leaves your skin with a pleasant grapefruit-cucumber scent.
These Portable Watercolors Will Take Your Creativity on the Road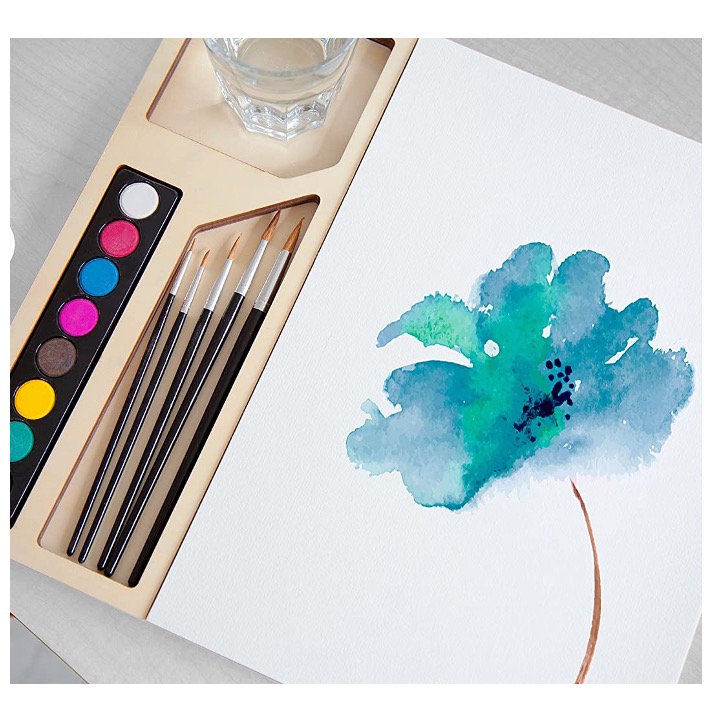 These Portable Watercolors come with six brush varieties, a palette of eight colors, and a space to mix water and paint. Take this set with you and release your inner artist by capturing scenes from local parks, gardens, and beaches. It's not about being perfect, it's about having fun. As Oprah said, "watercolors are the new adult coloring books."
Look Like a Celebrity With These Glamorous Makeup Brushes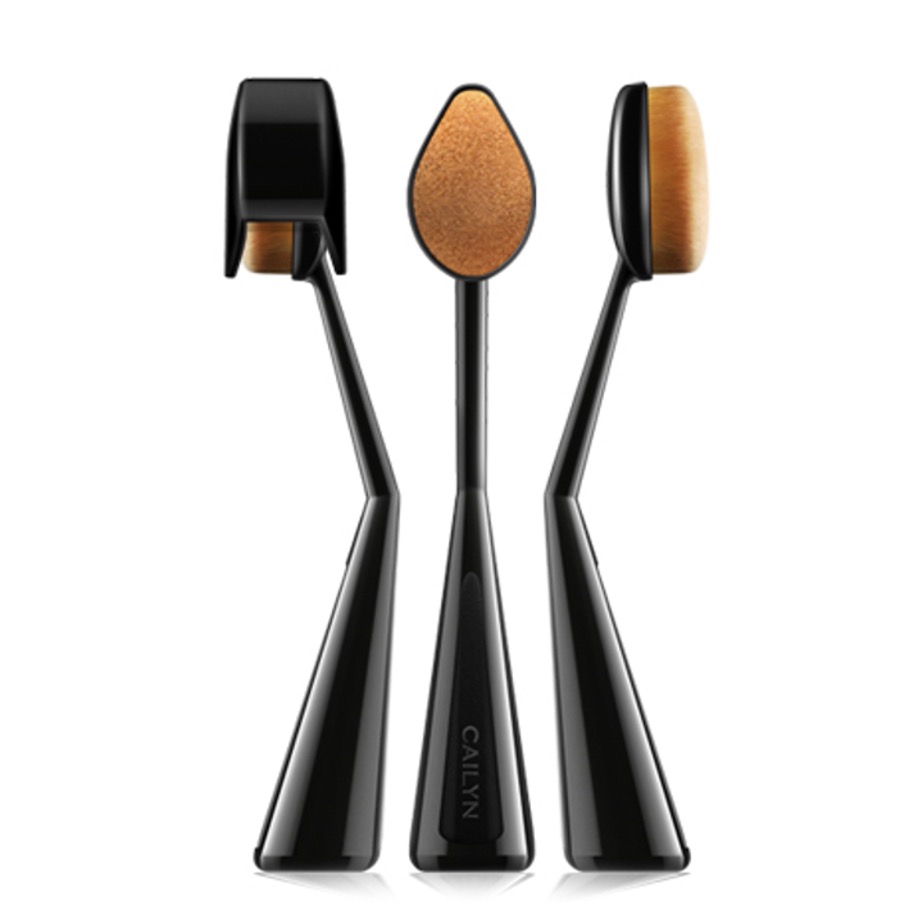 Although Oprah put the entire set in her list of favorite things, that makes it a bit pricey, so we've whittled it down a bit. Luckily, these Glamorous Makeup Brushes can be purchased individually to give you that glamorous celebrity look without spending glamorous celebrity prices. Each brush is high-quality, hand-sized, and perfect for blending.
Level Up Your Food Game With These Truffle Seasonings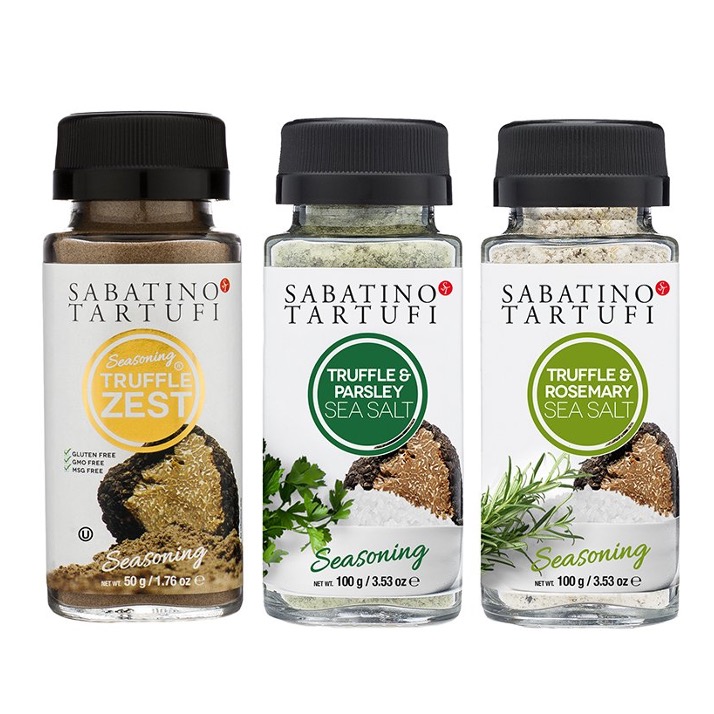 Oprah's list of favorite things usually includes one or two that you might have to splurge on – that's the case with the Truffle Seasonings above. We understand the importance of keeping your gifts within budget, but if you find yourself with a little extra to spend, why not shower a loved one with this delicious set of seasonings.
Keep Your Furry Friends Warm With This Faux Fur Jacket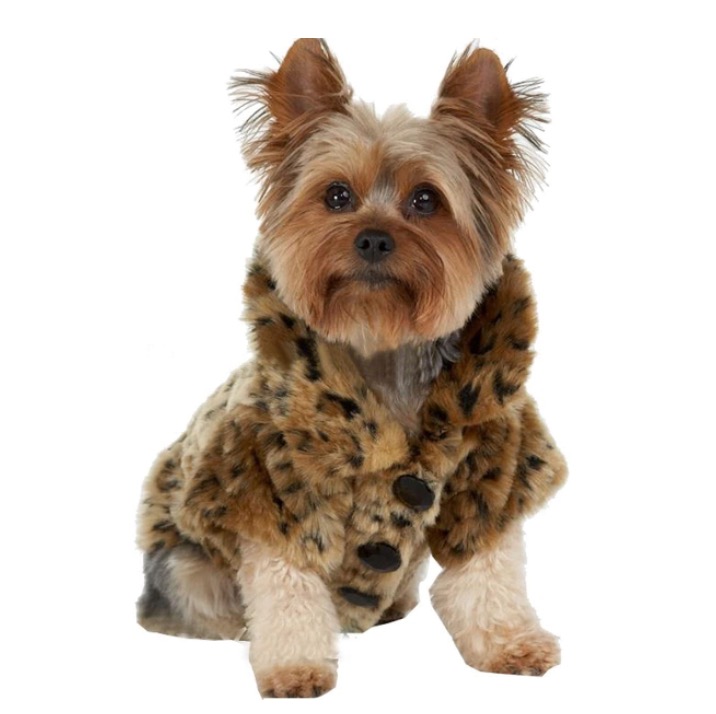 Dog owners love to shower their furry friends with hugs, kisses, and, of course, presents. If you'd like to get something truly unique – and a bit ridiculous, but that's part of the fun – then consider glamming up your favorite furball with this Faux Fur Jacket. It'll keep your doggo warm and fashionable at the same time.
Smell Like Fresh Linen With This Bath and Body Set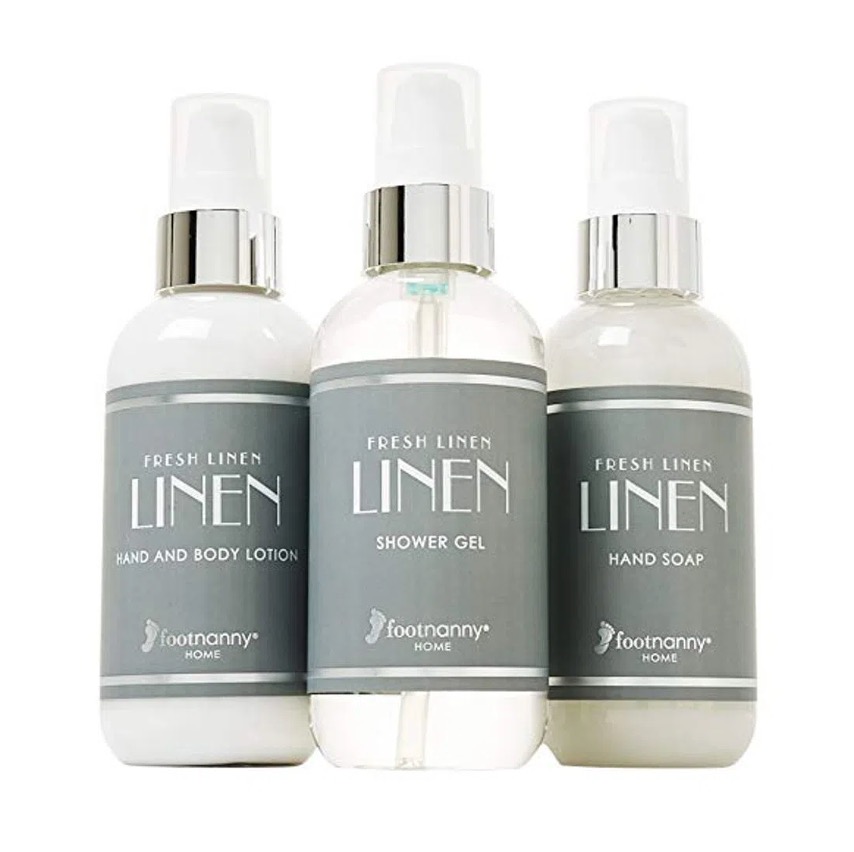 For those who love the fresh smell of clean sheets, this Bath and Body Set of gel, lotion, and soap is perfect. It's hard to beat the scent of fresh linens, so grab a set for yourself or gift it to someone you love – perhaps someone you love who could use a fresh linen smell!
Manage the Chaos of Your Purse With the LittBag Insert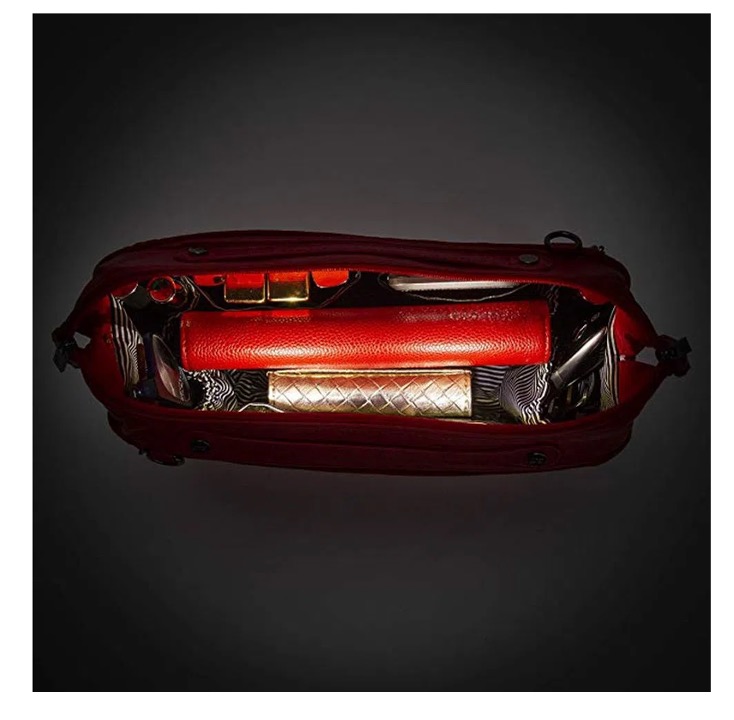 Keeping a purse organized can be a pain – which is why Oprah recommends this LittBag Insert. Not only does it organize all your purse essentials, but it can also be removed and changed to a different purse! On top of that, two LED lights allow you to easily search for items in the dark.
Write Down Your Dreams in These World Traveler Journals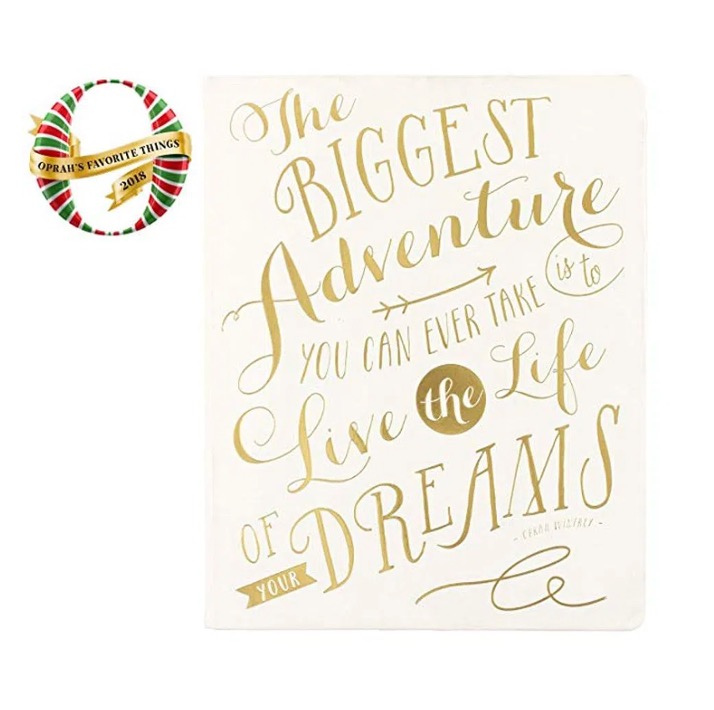 These beautiful hardcover World Traveler Journals will inspire you to start up a daily writing habit. Whether that writing is affirmations, personal journals, a daily planner, or a fictional best-seller is up to you! They have a wide swath of cover styles that are, as Oprah says, "emblazoned with frown-erasing messages" – a perfect addition to a practice of self-care.
Treat Yourself to a Healthy Dessert With This Frozen Dessert Maker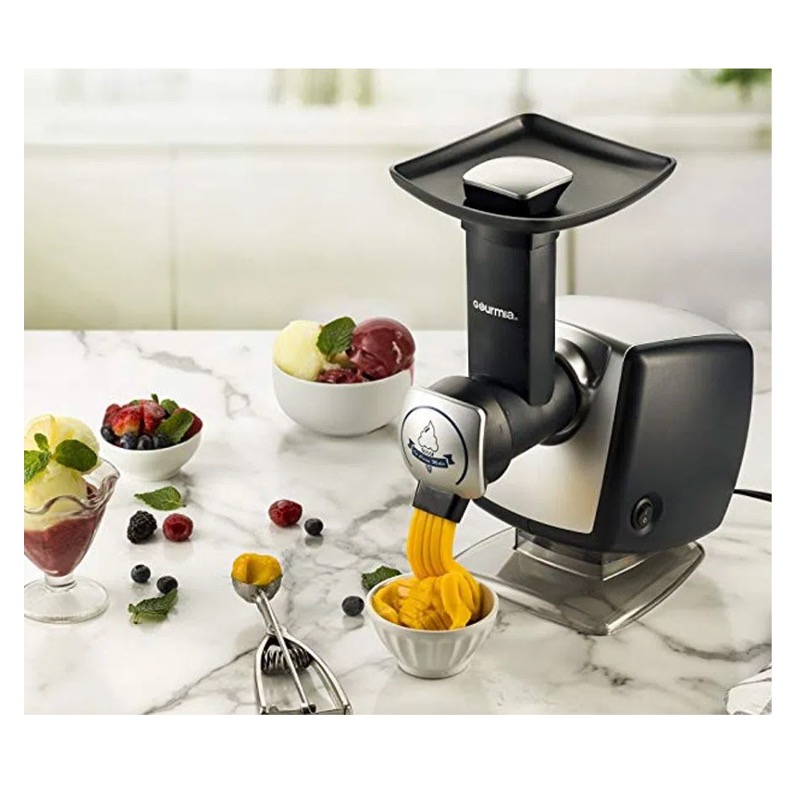 Do you love sorbet and eating healthy? If so, this healthy Frozen Dessert Maker might be the perfect purchase for you. As Oprah reminds us, "frozen berries and bananas equal zero Weight Watchers points" – so why not gather some berries, bananas, mango, and mint, and make the perfect nighttime treat!
The Perfect Family Jammies for Holidays and Lazy Days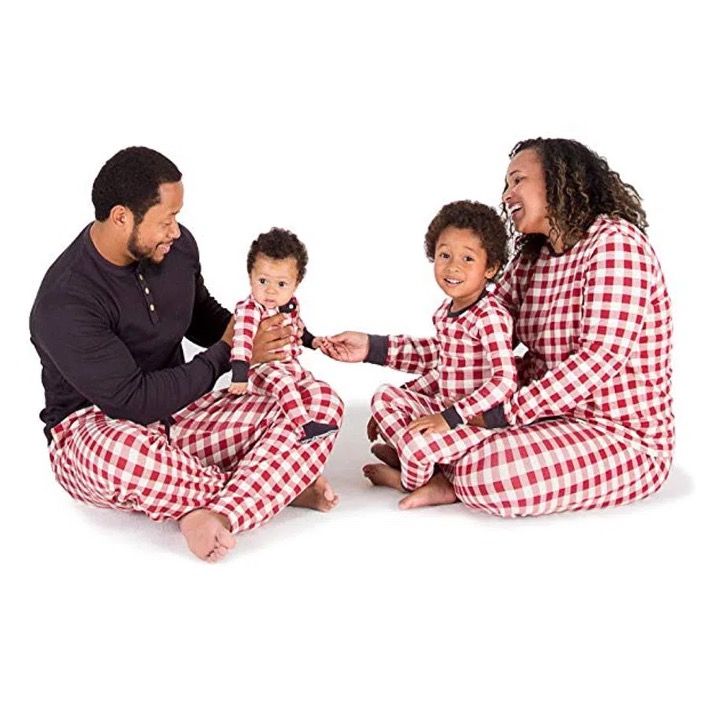 No need to coordinate a look for family photos, these Family Jammies have done all the legwork for you. Not only do the colors and patterns match, but they're also made from organic cotton that allows your body to breathe. Perfect for holidays or lazy Sundays – there's even a matching bandana thrown in for the dog!
These Colorful Down-Filled Scarves Will Warm Up Your Cold Winter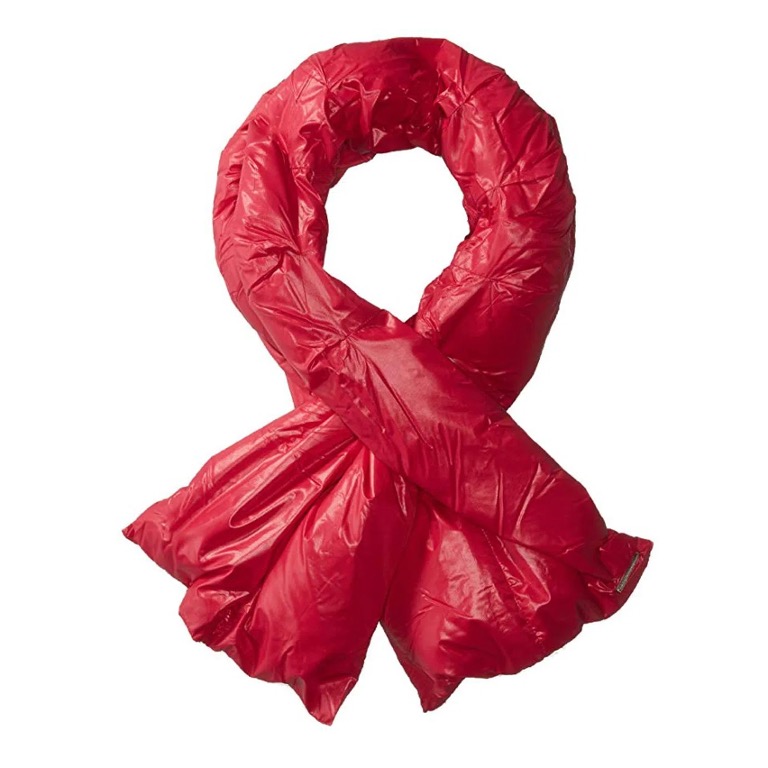 When the temperature starts to drop, there's nothing better than the feeling of a warm scarf keeping your neck cozy. These Down-Filled Scarves are the kind of clothing you want to keep on a cold winter day. The fact that it starts below $25 is yet another reason to grab this affordable neckwear before winter comes.
The Shower Cap That Brings Vintage Style to Your Morning Shower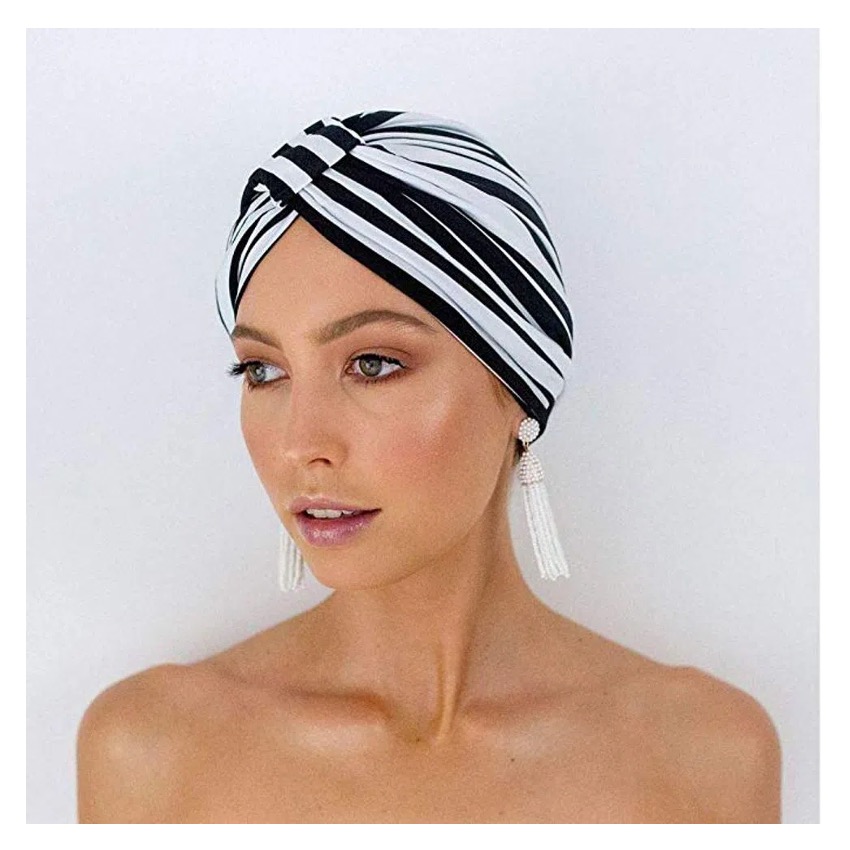 Not wanting to wash your hair every day isn't the same as not wanting to shower every day! This vintage Shower Cap will keep your hair dry until you want to rinse it out. The caps dry quickly with their water-proof lining and are stylishly designed to look like a chic turban. 
Travel Elegantly With This Travel Folding Mirror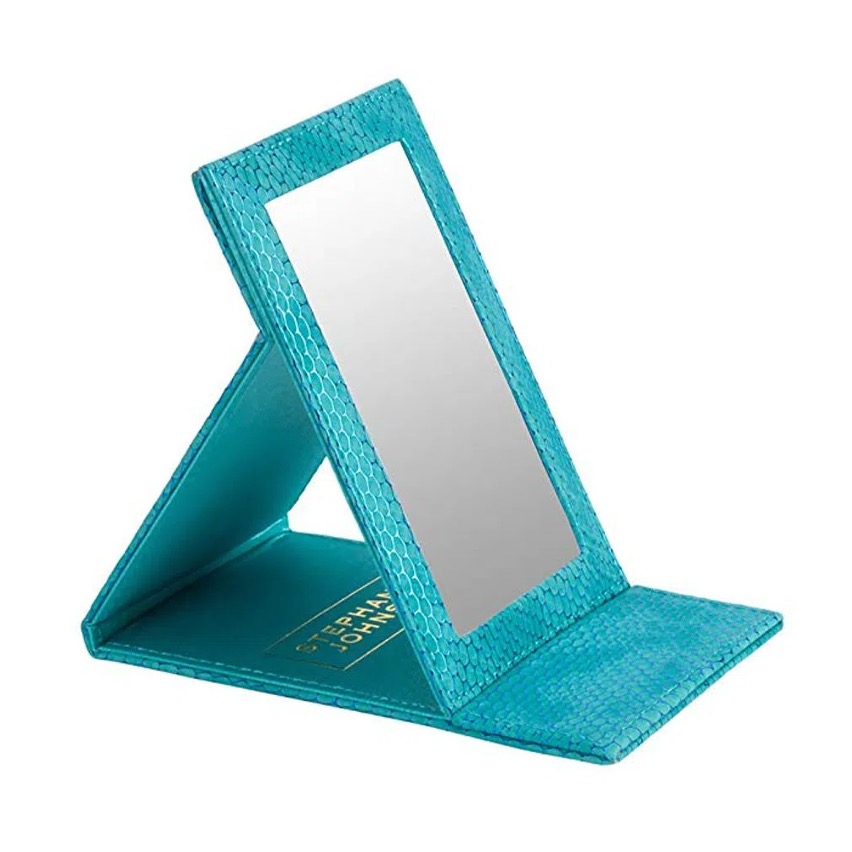 This Travel Folding Mirror is perfect for those who need something practical but stylish. Sure, you could use one of those old small mirrors to make sure lipstick stays on your lips and spinach stays off your teeth – but why not do that with style? This portable mirror adds some necessary elegance to the whole ordeal.
This Oil and Vinegar Cruet Will Delight Your Inner Foodie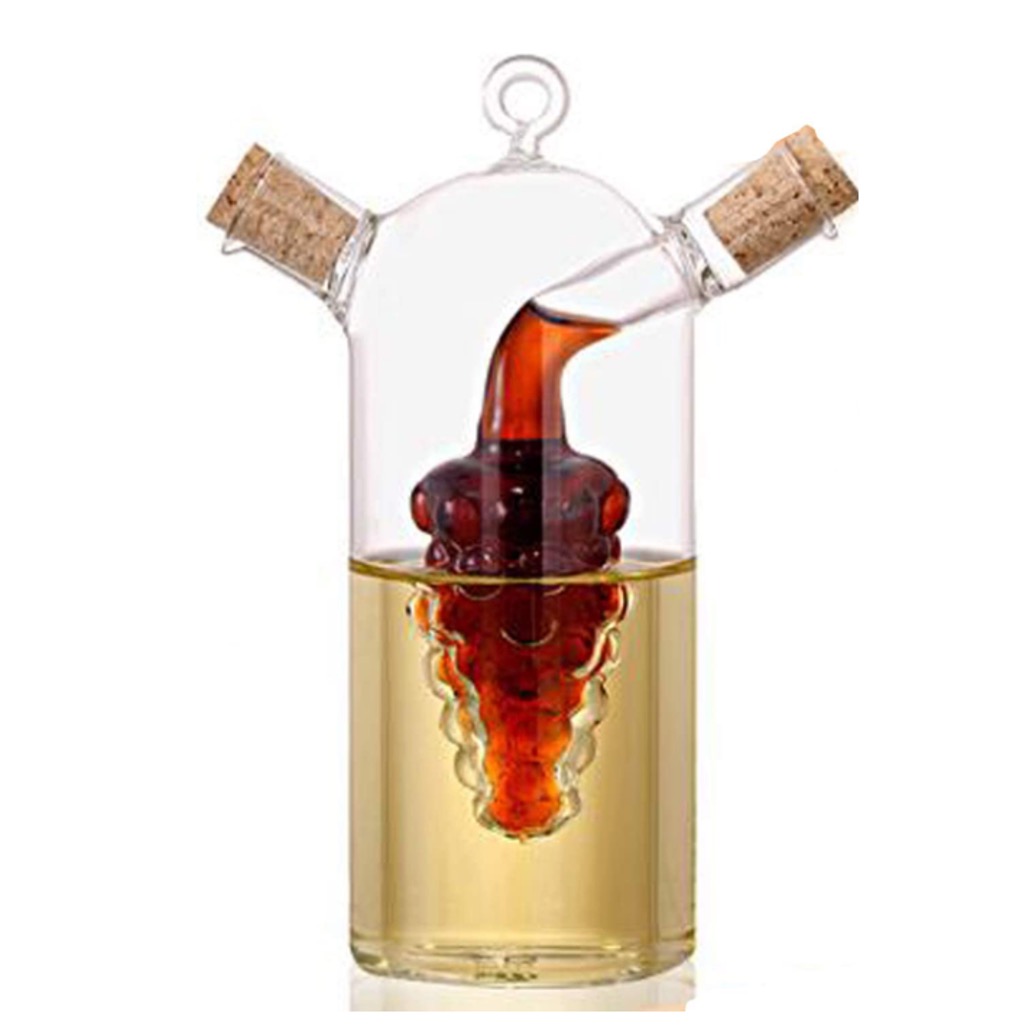 Are you looking for a gift that will inspire and surprise your foodie friends and loved ones? If so, check out this Oil and Vinegar Cruet set. Made from Italian hand-blown glass that's sure to bring elegance to any kitchen. As Oprah reminds us, "Just be sure to fill the bottle with a really nice oil and vinegar before gifting."
This 4-Pack of Chocolate Bliss Will Have You Cherishing Each Bite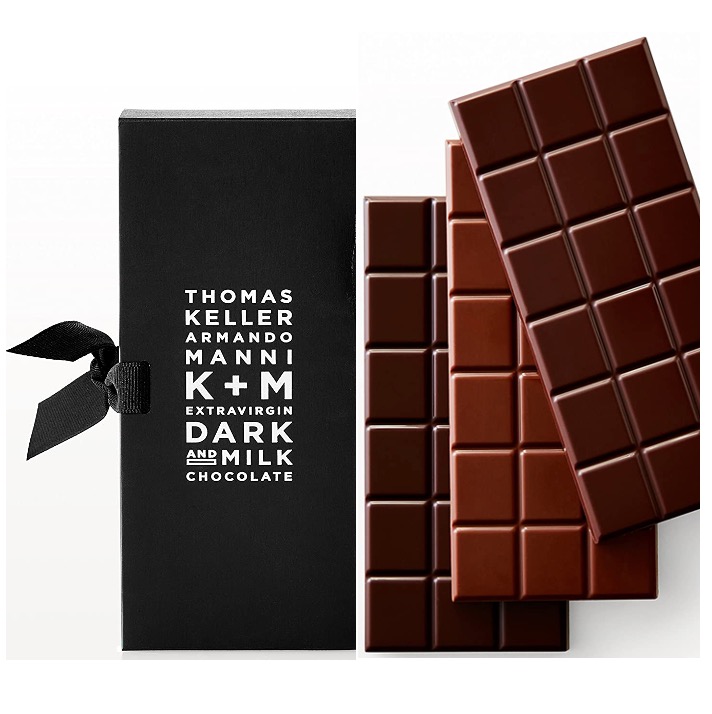 Chocolate-lovers everywhere will salivate over this 4-Pack of Chocolate Bliss produced by "two culinary geniuses" as Oprah calls them. The first is Thomas Keller, a world-class chef, and the second is Armando Manni, an internationally-recognized olive oil expert. Although it's a bit pricey, think of it as a treat to be savored.
The Digital Scale For Anyone Who Cooks, Bakes, or Eats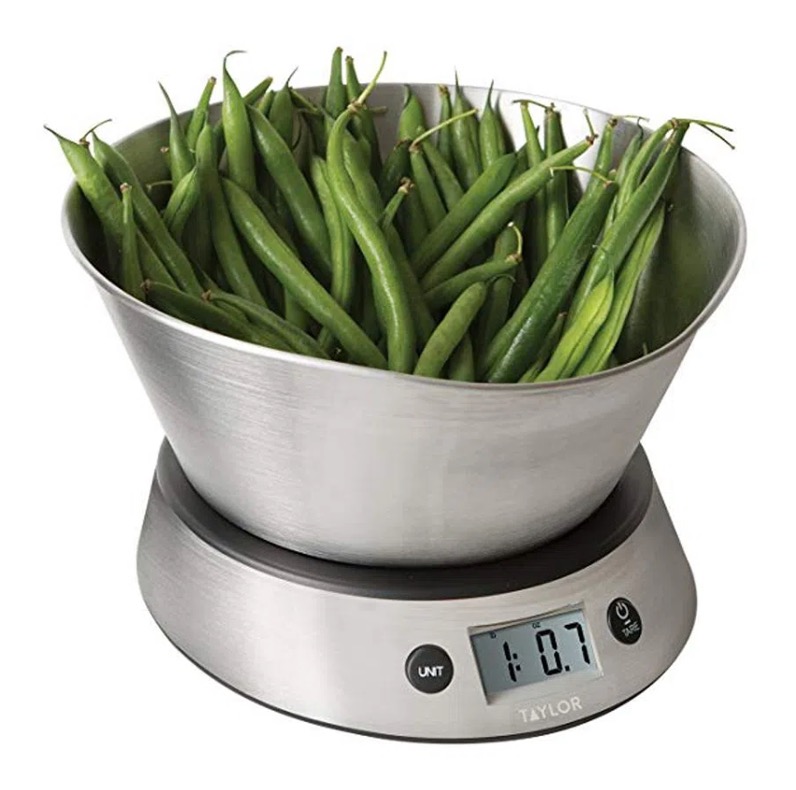 For those who love to know portion sizes so they can track how much they're eating, this Digital Scale is perfect. Weigh beans, asparagus,  flour, and more in one central place while reducing the need for extra scales. "If knowledge is power," Oprah says, "then this makes for one powerful present."
These Inclusive Barbie Dolls Spread Diversity As Well As Cheer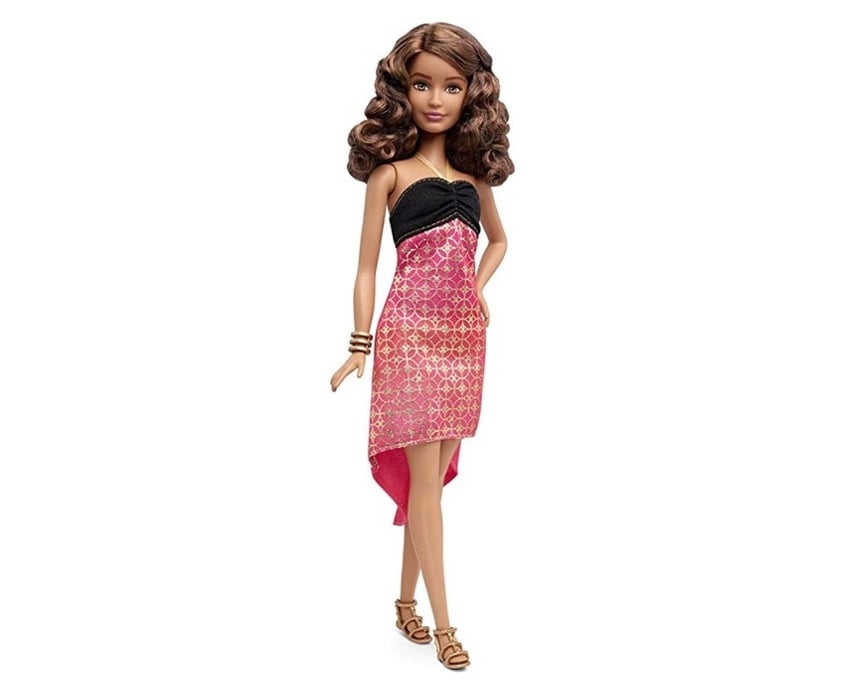 If you're sick of the plain old barbies you grew up with, consider these Inclusive Barbie Dolls. They come with all the favored accessories of the old barbies but are far more multicultural. As Oprah says, "the new Fashionista Barbie collection lets all kinds of girls see themselves in their dolls."
These Perfect Appetizer Dishes For Animal Lovers and Foodies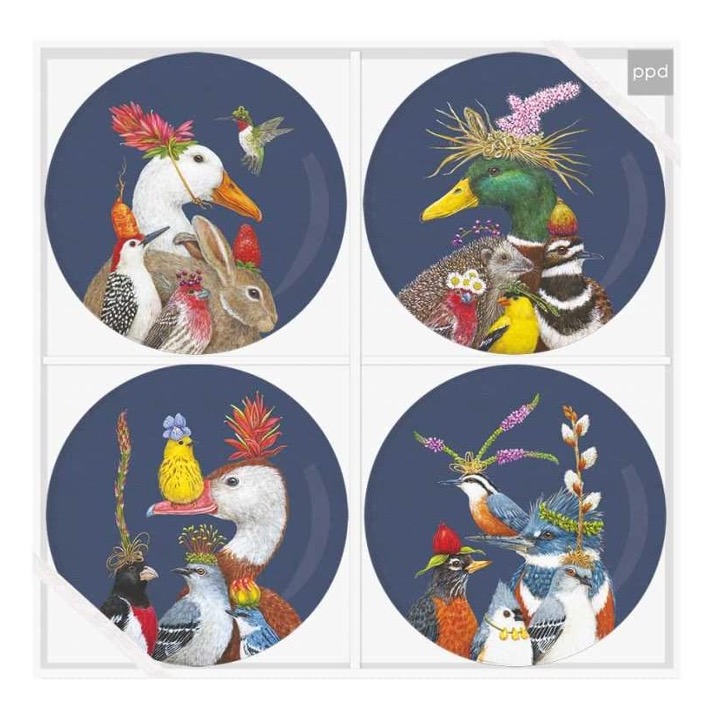 Created by Tennessee-based artist Vicki Sawyer, these whimsically designed Appetizer Dishes will have people talking about your delicious appetizers as well as the plates they came in on! Perfect for animal lovers, art lovers, and animal-art lovers who want something extra special to adorn their cheese, grapes, and bread. On top of style, they're durable – safe for the microwave and dishwasher.
This Five-Piece Earring Set is the Perfect Combo – Gold-Plated and Affordable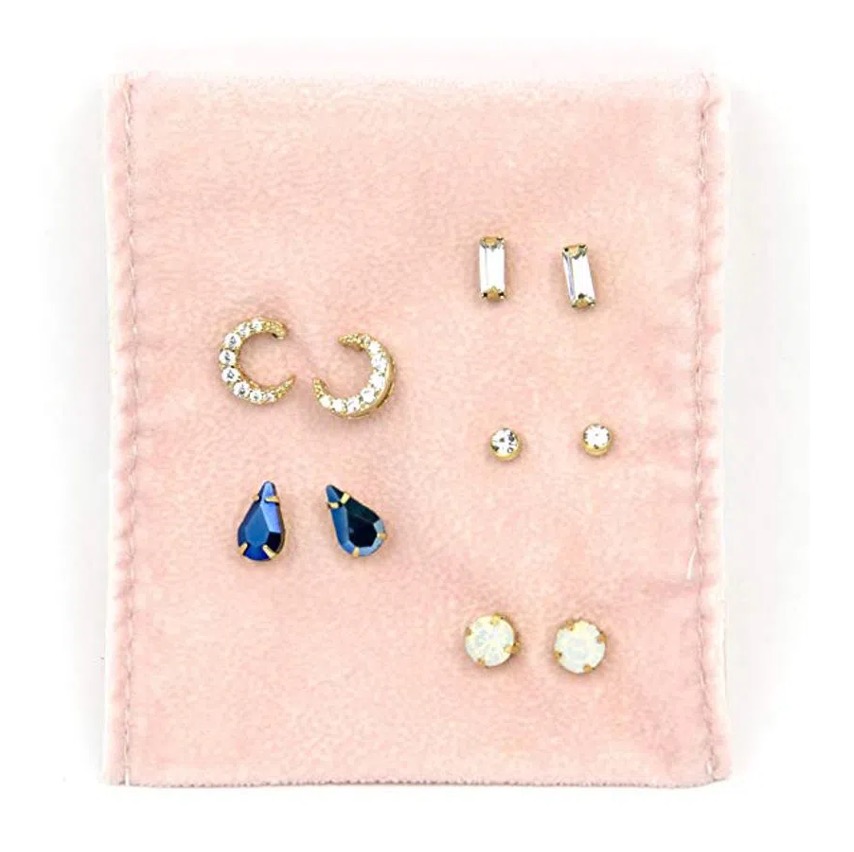 For those who love to add a little flair to their ears, this Five-Piece Earring Set gives you plenty of options to choose from. The five different styles can be worn for an informal night out with friends or a formal dinner with co-workers. Somehow the designers managed to create a precious combo – gold-plated jewelry at an affordable price!
Spread the Joy of Gardening With These Self-Watering Planters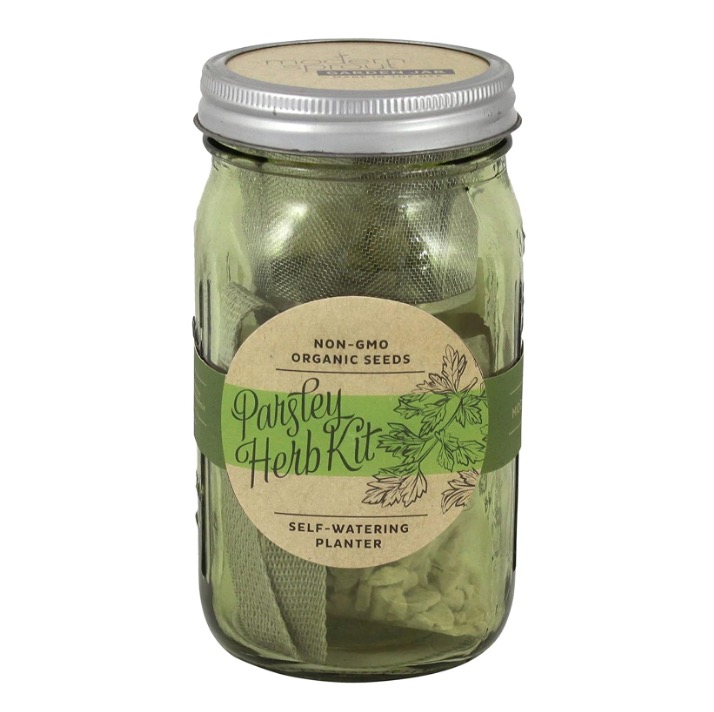 These made-in-the-US mason jars allow you to grow your favorite herbs in one easy location! Perfect for your own inner gardener, or for trying to inspire a loved one to take up gardening bit by bit. Oprah loves these year-round Self-Watering Planters because they allow her to easily grow her favorite herbs – "basil, parsley and mint." What are yours?
Clean the Clutter With These Fabric Book Boxes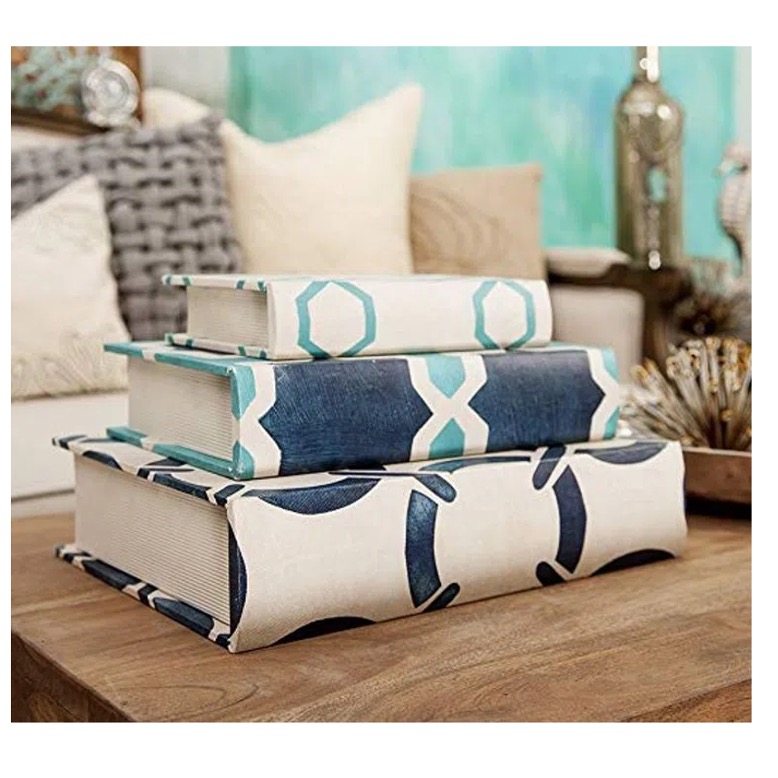 These pretty little Fabric Book Boxes reduce clutter while adding a little flair to your home decor. Covered with fabric and canvas on the outside, these boxes are pleasant to the touch and allow you to clean up living room clutter – keys, knickknacks, and those notorious remote controls that always seem to get lost.