Adorable Little Girl Gives Her Garbage Man A Special Surprise
We have to appreciate garbage truck drivers. Without them, civilization as we know it would cease to function. Of course, it's not every day you get to see a news story about a garbage man picking something up—but this was no ordinary garbage man, and what he picked up was no mere trash—he picked up a beautiful gift from an adorable little girl.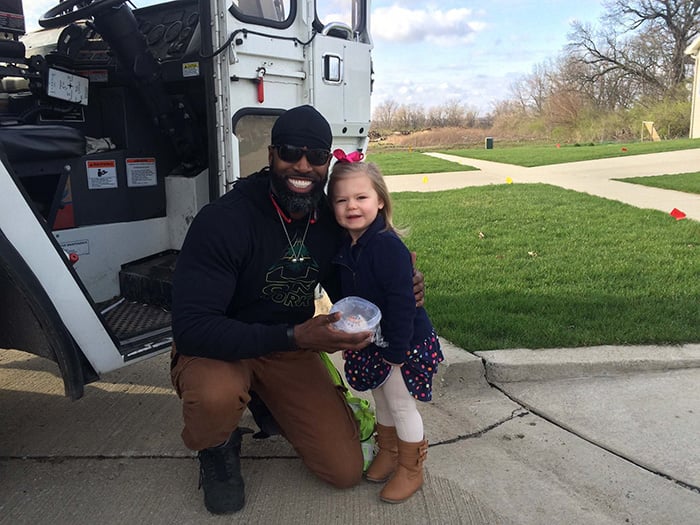 Get ready to have your heart lifted and have a little smile stuck on your face from the most unexpected of places. If you ever wanted to ride in the big garbage truck as a kid, you might want to do it again after reading today's wholesome story.
Get ready to have your day brightened. Read on to find out more about this amazing friendship.
Brooklyn's Idol
Who would have known a little girl with only three years under her belt could have such a big heart? Brooklyn Andracke's idol, the garbage truck man, drives by her house every Thursday morning, honking his truck's big horn to the three-year-old's delight.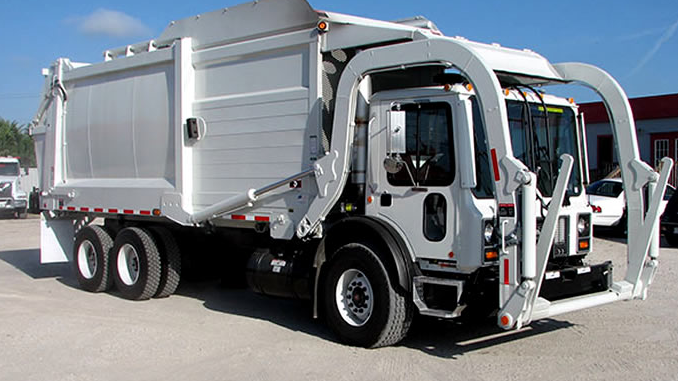 Open seeing her, the truck driver gives her a big smile and toots the horn once again. It's unusual for a little kid to see a hero in a garbage truck driver, but in a way, those men and women who work diligently to keep our streets and neighborhoods clean are all heroes in their own rights.
Favorite Day Of The Week
Brooklyn's favorite day of the week is Thursday and it's not because it is one day short of the weekend!  Thursday is garbage day in her neighborhood which means that the garbage man comes driving by.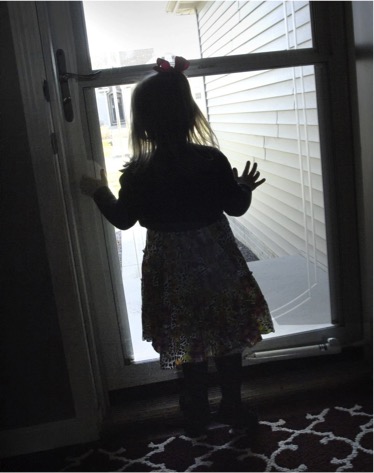 For about a year, every Thursday Brooklyn would sit by the window and anxiously wait for the garbage truck, hoping that she wouldn't miss it.
A Birthday Surprise
On Thursday, after her third birthday, Brooklyn was left with a spare batch of cupcakes.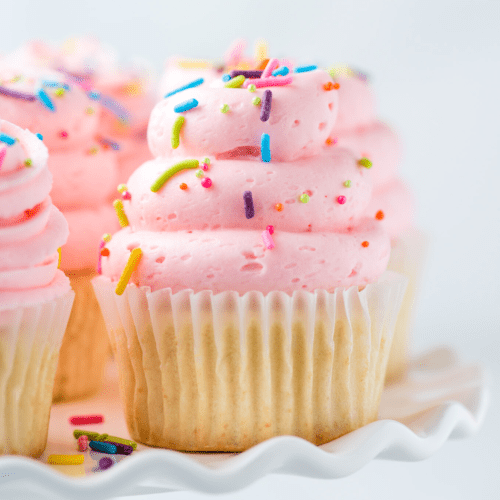 That morning, she asked her mom if she could give the garbage truck guy one of her little sprinkles and icing-topped treats when he passed by. How sweet!
Watching For The Truck
Brooklyn waits and watches for him from the window every Thursday morning. "My heart swells when I see the happiness that our amazing garbage truck driver brings Brooklyn."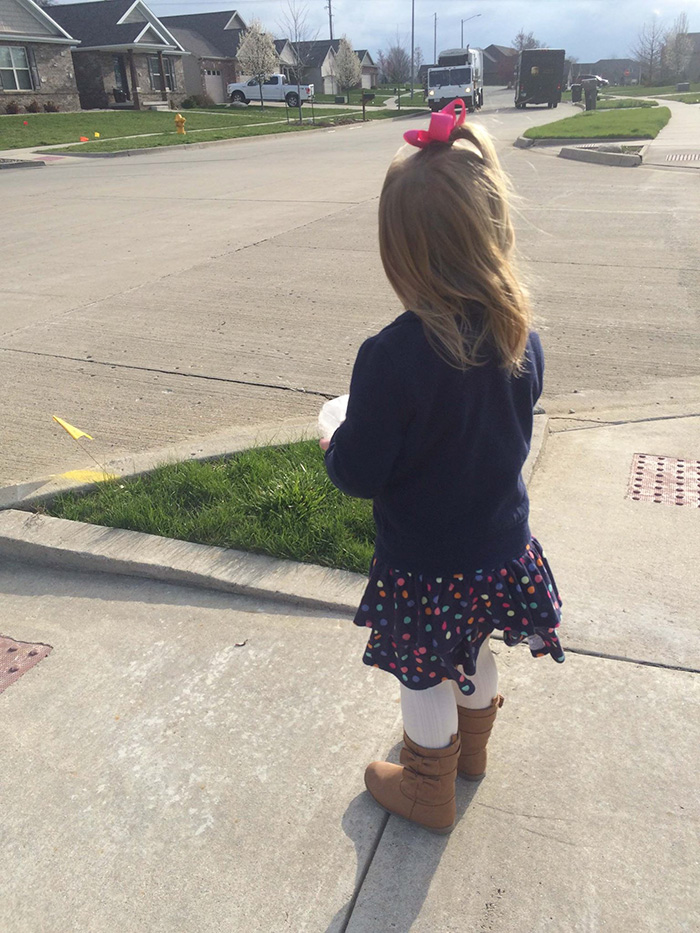 Brooklyn's mom wrote about this sweet relationship on a Facebook post for the City of Bloomington page and since, has gone viral.
Meeting Her Idol
Brooklyn and her mom went outside with the cupcake and waited to see what would happen. "When he came down the street, she ran to the end of the yard. He pulled over and gave us a big smile," she wrote to her Facebook friends.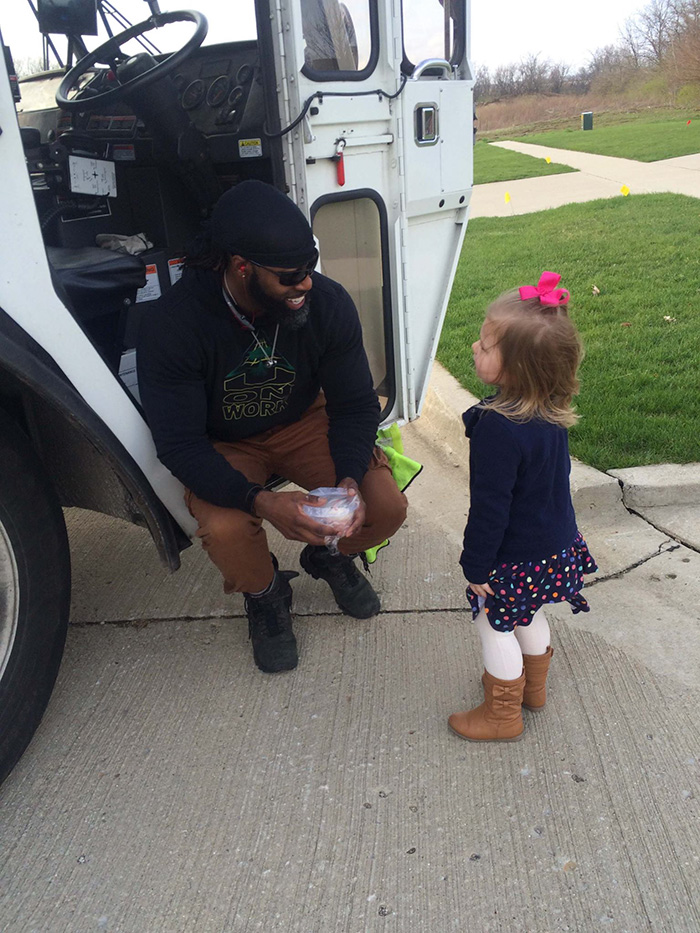 To Brooklyn's surprise, the garbage truck driver put on the breaks and climbed out! Brooklyn's mom explained that his appearance every Thursday morning and his honking made the three-year-old's day. Initially, the driver was speechless when he saw what the little girl was holding out for him.
Big Smiles All-Around
The truck driver, whose name is Delvar, politely accepted her cupcake after asking about her birthday and posed for a heartwarming photo beside the big truck.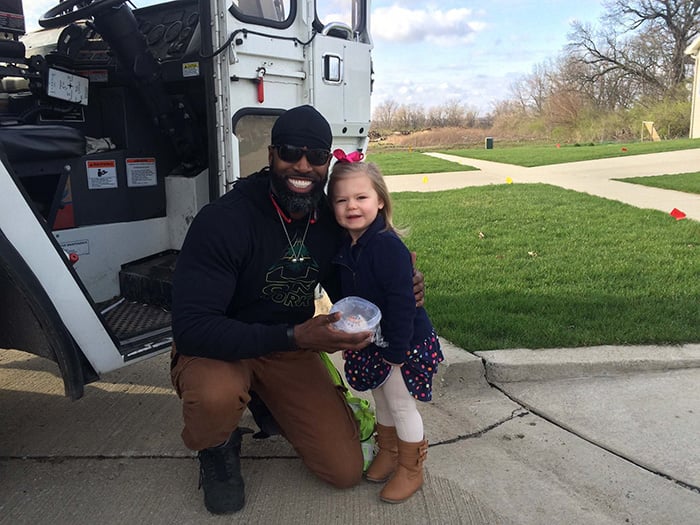 It's such a touching picture and one we're sure she and her family will always treasure. Bless!
Starstruck
Apparently, Brooklyn was starstruck, and after she handed Delvar his cake, he was speechless as well. Brooklyn's mom noted that her daughter was very rarely out of words, so it must have been a big moment for her.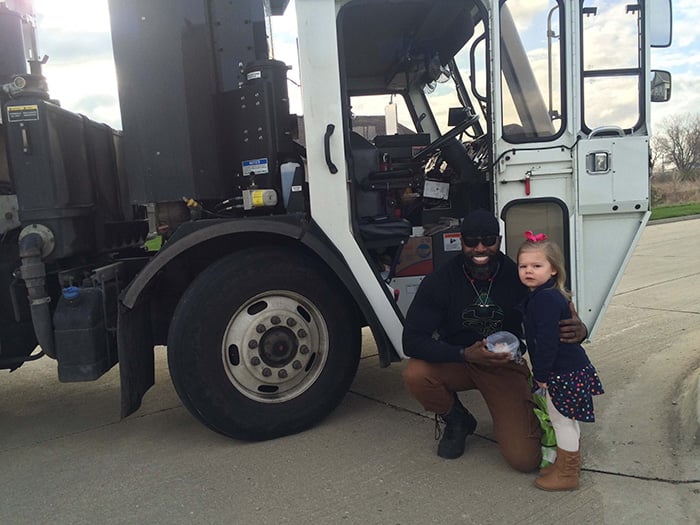 Just look at these two! Aren't they just so cute? It's so nice to see a gentleman take some time out of his busy day to make a little girl smile.
We Love Thursday's
During their first meeting Delvar explained that he loves Thursdays and he looks forward to Brooklyn's waves and smiles.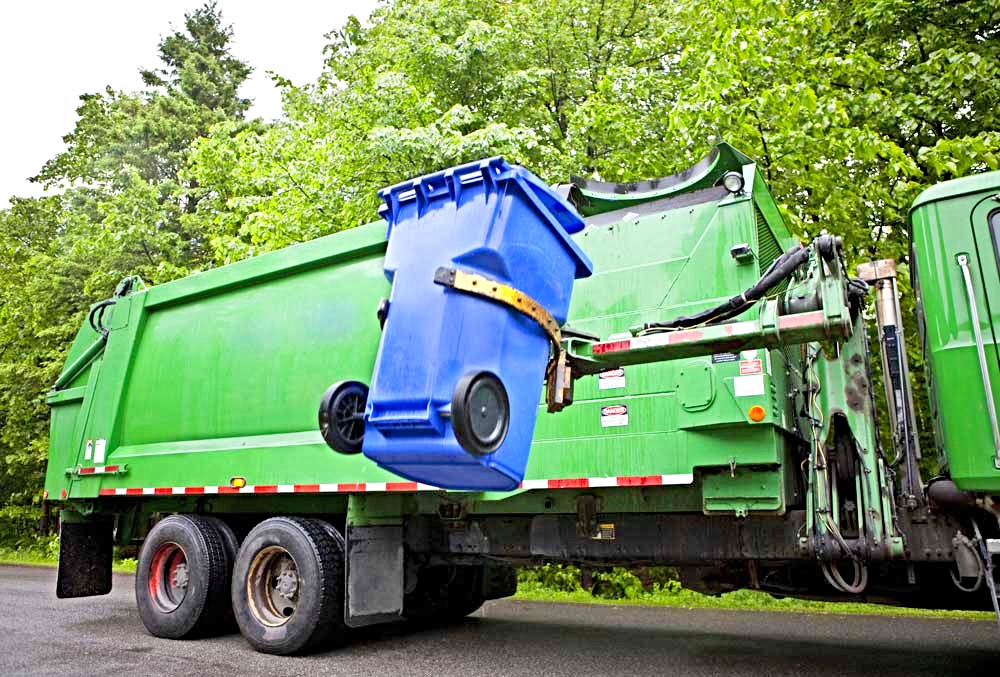 He said that he has a meeting every Thursday morning and always tries to get out of there in a hurry so that he can make sure he doesn't miss Brooklyn and her Mom.  Delvar said he didn't have any kids of his own, but mentors several children and just loves them.
"I'm So Happy"
Brooklyn went back into the house, got ready for daycare, and climbed into the back seat of her mom's car.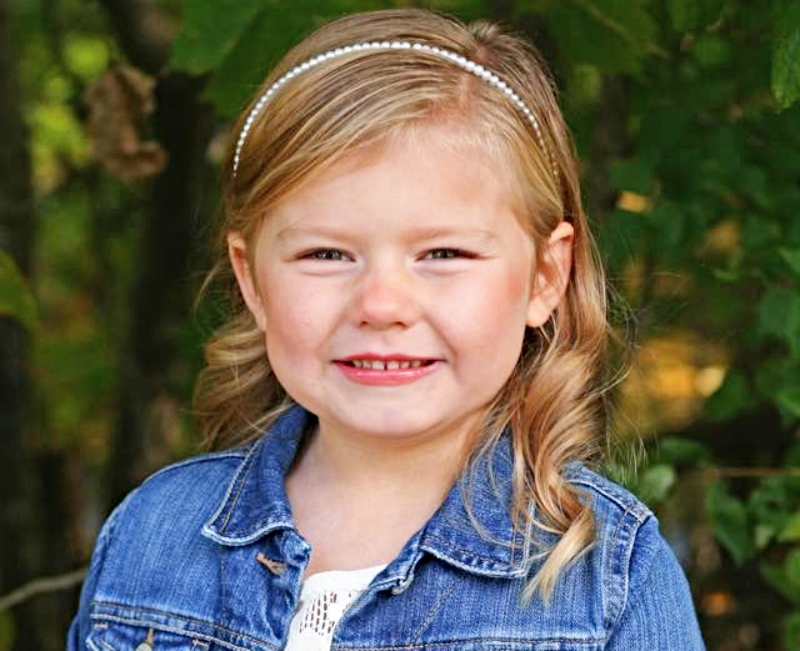 She was unusually quiet. Her mom asked her if there was anything wrong. Brooklyn said, "No. I'm so happy." So cute!
The Man Behind The Wheel
Delvar Dopson is well-known in the Bloomington community. He'd been a sanitation worker in Brooklyn's neighborhood for years.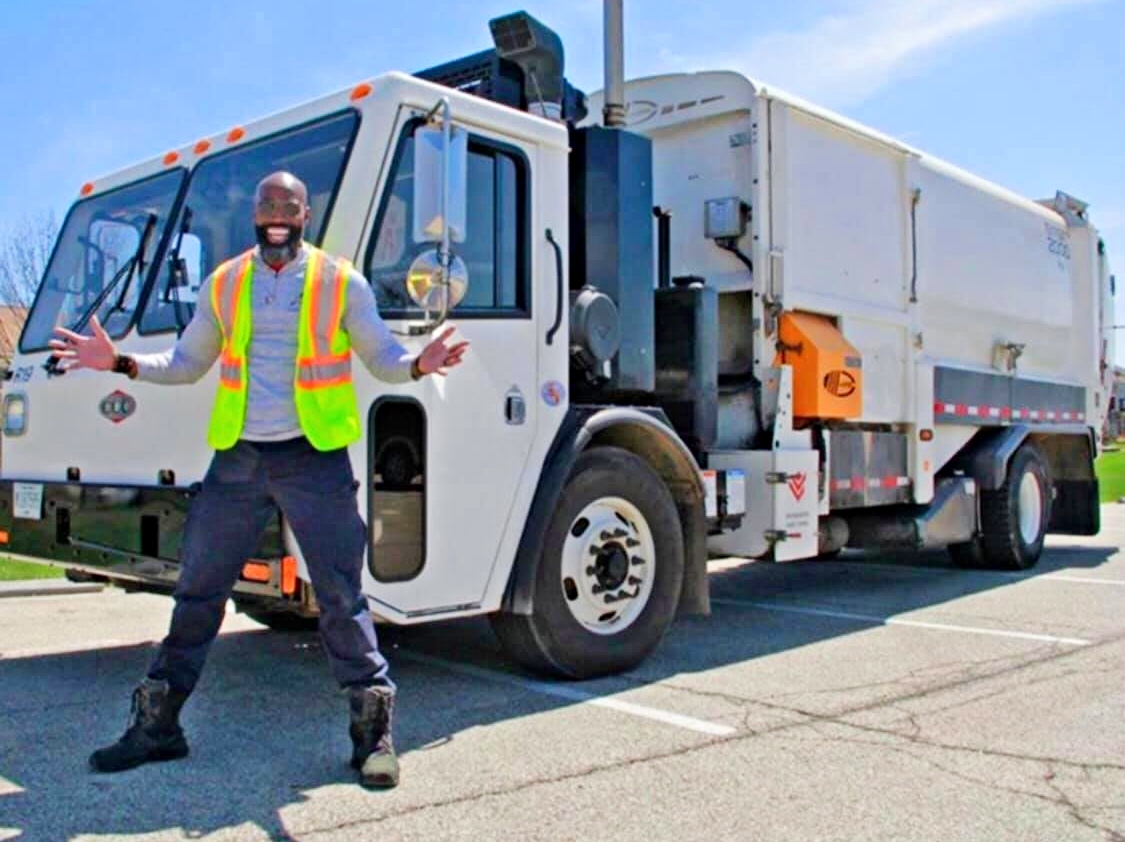 Even though he was a reserved man and a majority of people never had the opportunity to speak with him, everyone recognized him, and his contagious smile!
No Stranger To Helping Out
As mentioned above, Delvar mentors children in his spare time, so he's no stranger to helping out little ones. Delvar does what he can to make kids smile, and be a positive influence in their lives.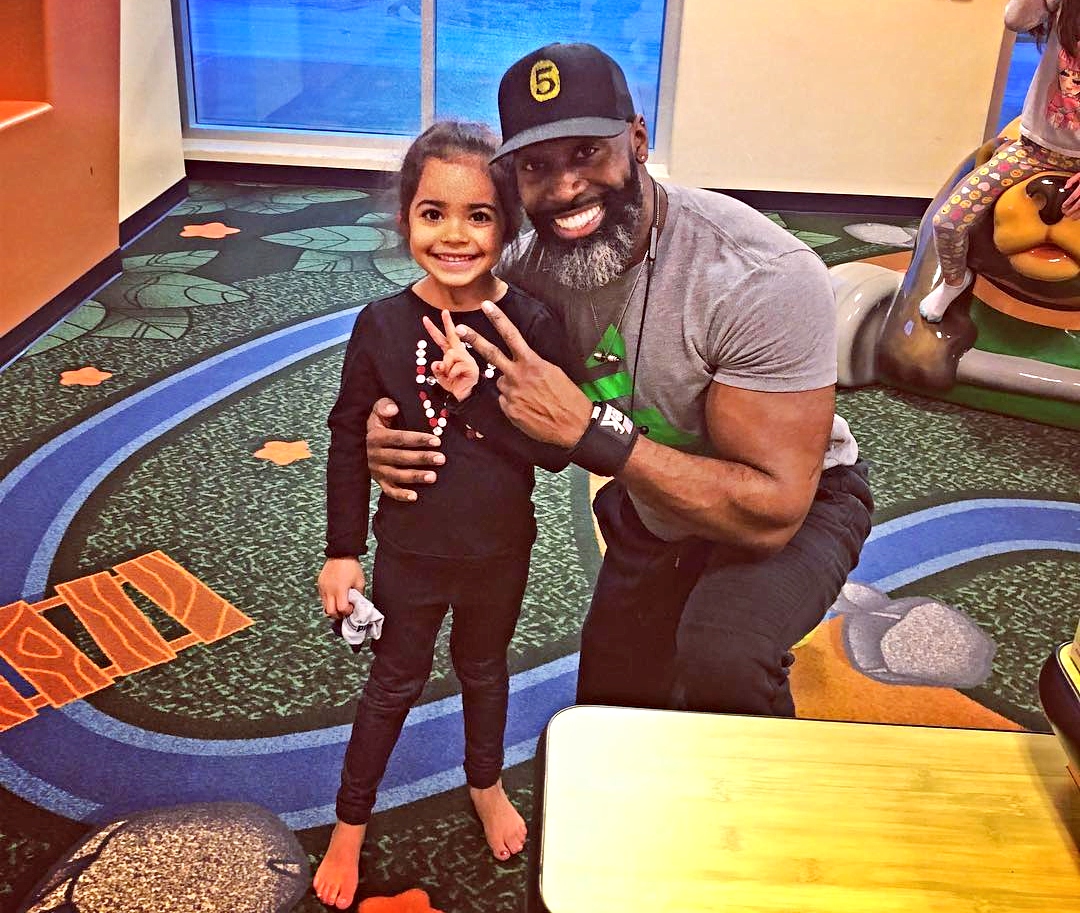 It just goes to show that even small gestures can have a big impact, even on the youngest of kids.
After Her Visit With Delvar
After Delvar climbed into his truck and got back on his route, Brooklyn had a big happy smile on her face for the rest of the week.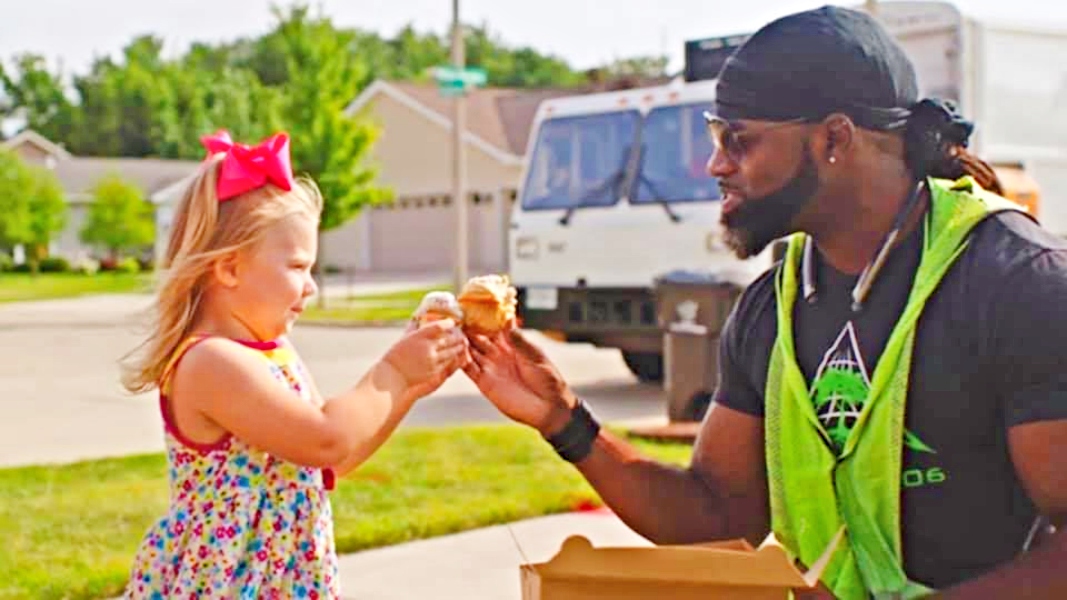 His visit was all she would talk about. But that wasn't the end of the story, and it wasn't the last encounter Delvar would have with his mightiest little fan! 
The Following Week
After her meeting with Delvar, Brooklyn was no longer excited to see the truck—she was excited about seeing her friend. She couldn't wait for the following Thursday.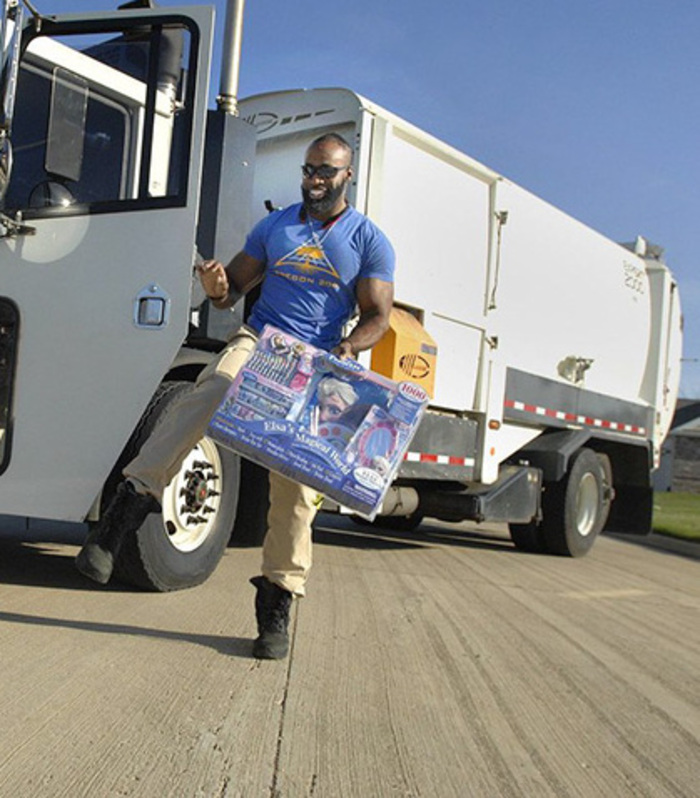 That's right—the next week, Delvar returned. He also returned carrying a mystery package for little Brooklyn.
Delvar's Gifts
It looks like Delvar brought a ton of goodies for the three-year-old! A big playset and a bag of other presents—what an amazing belated birthday! We wonder how Delvar found out that Brooklyn was such a huge fan of Frozen! Maybe her mom let something slip? 
In any case, here's the dynamic duo high-fiving. We can't imagine how happy Brooklyn must have been at that moment. What a cool guy Delvar is for bringing those gifts. It really warms the heart to see such a genuine friendship blossom. 
Thank You Delvar!
During the week, while Brooklyn was waiting for Delvar's return she decided to get crafty. Not only did Delvar come baring belated birthday gifts for his new friend…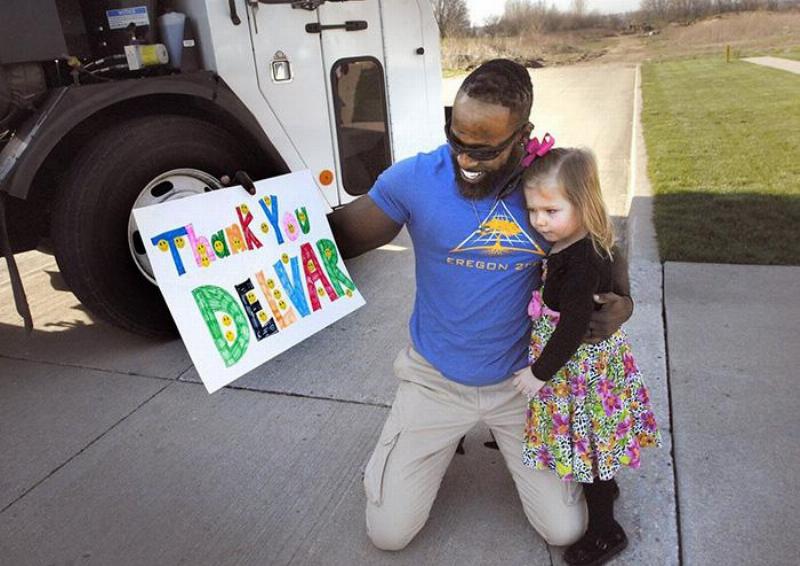 Brooklyn was ready and waiting for his return holding a big thank-you sign. Decorated with plenty of smily stickers and in bright-bold colors, Delvar was clearly touched by her sweet gesture!
Good Luck Charm
Just look at that adorable poster Brooklyn made!  Delvar said he kept Brooklyn's sign in his truck because it brought him good luck. Seriously, How sweet is that?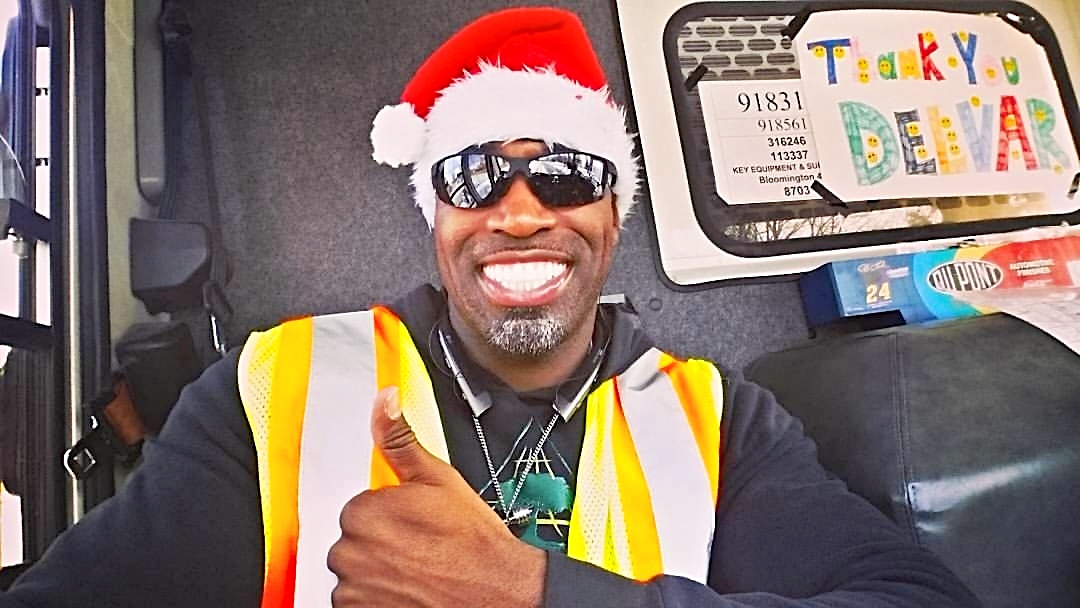 Moments like this children have at Brooklyn's age play an integral role in who they become as adults.  Children learn how to treat others based on their own first-hand experiences.
A Local Celeb
As it turned out, Delvar was a bit of a local celebrity with some of the other kids around the neighborhood, too!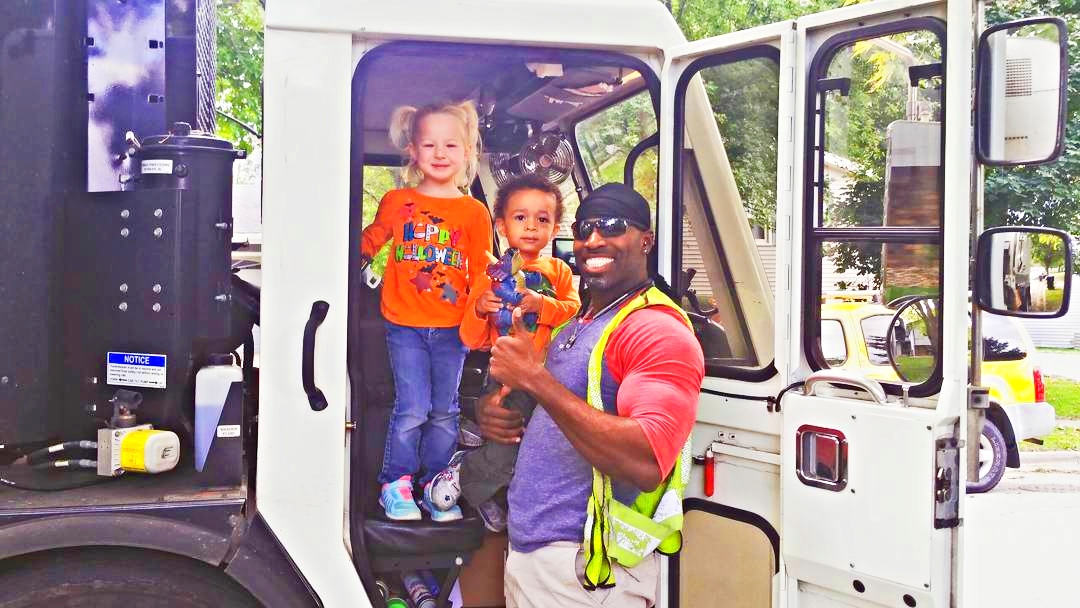 People who learned of Delvar's story were touched but probably thought it was a once-off occurrence. As Delvar's fame grew, it soon became apparent that his kindness wasn't an isolated incident.
Spread The Love!
Not only was Delvar a local celeb, his generosity and kindness caught the attention of Nutella! Delvar was beyond flattered…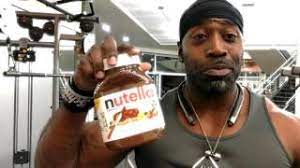 The makers of the chocolate hazelnut spread, decided to feature Delvar in a series of YouTube videos promoting people who spread love!
A Hard Worker
Behind the scenes most people didn't realize that in addition to working as a garbageman, Delvar worked tirelessly during his nights off.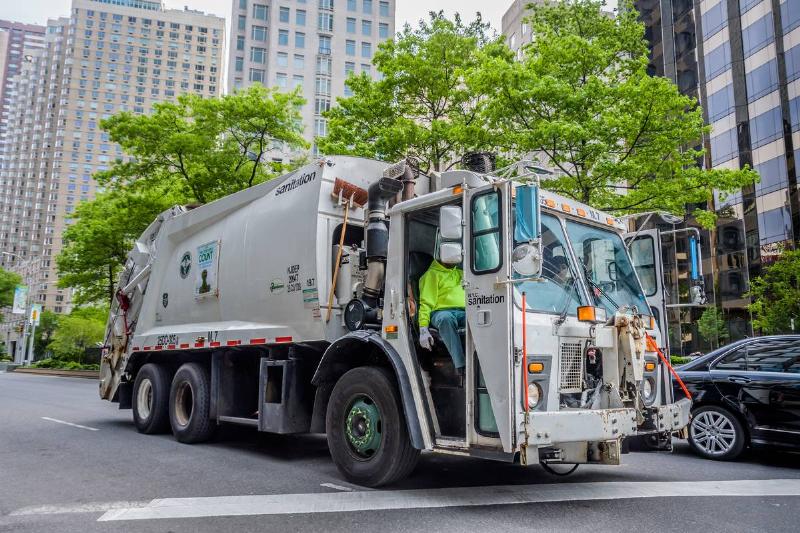 In fact, he was studying towards a new profession. After all his hard work and dedication, he was finally on the verge of a breakthrough and a life beyond the garbage truck.
Mission Accomplished
After all his tireless efforts, Delvar was on the cusp of a potentially life-changing event. Delvar waited with bated breath for the results…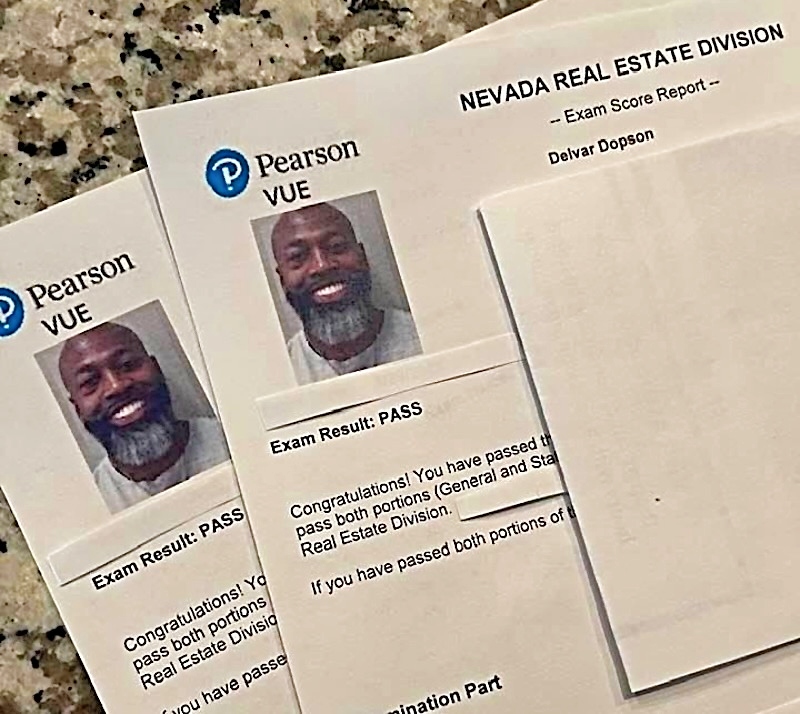 When the news was finally confirmed, Delvar took to social media to share the wonderful news. He had passed his final examinations and was now a licensed realtor. Congratulations Delvar!
The Dream Team
Delvar was ecstatic. While he loved his time as a garbageman, Delvar had always dreamed of a life beyond it.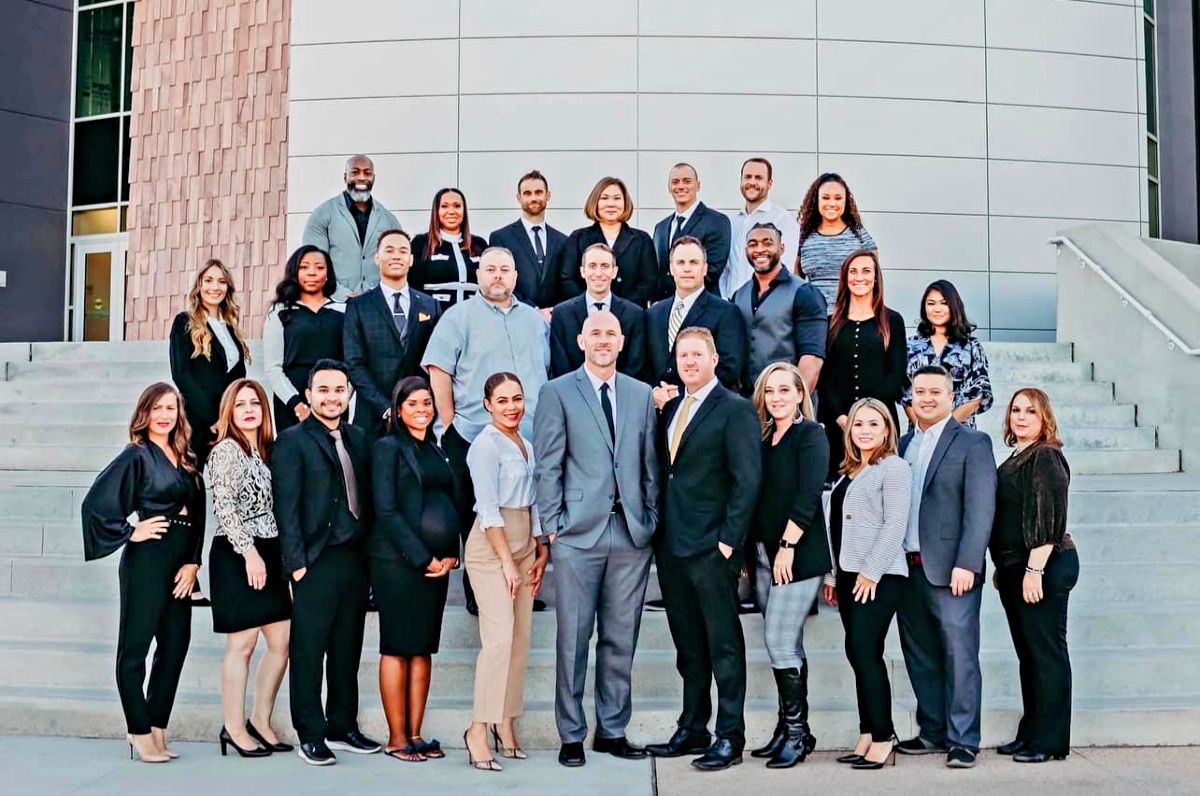 His magnetic personality soon landed him a prestigious position as a realtor with the Realty One team. Delvar knew he was now well on his way to achieving his other dreams too…
Even Bigger Dreams
Drawing inspiration from another special person in his life, Delvar also worked on his dream of starting a movement. This person was his mother. Delvar's mother had always taught him how to be the best version of himself he could be.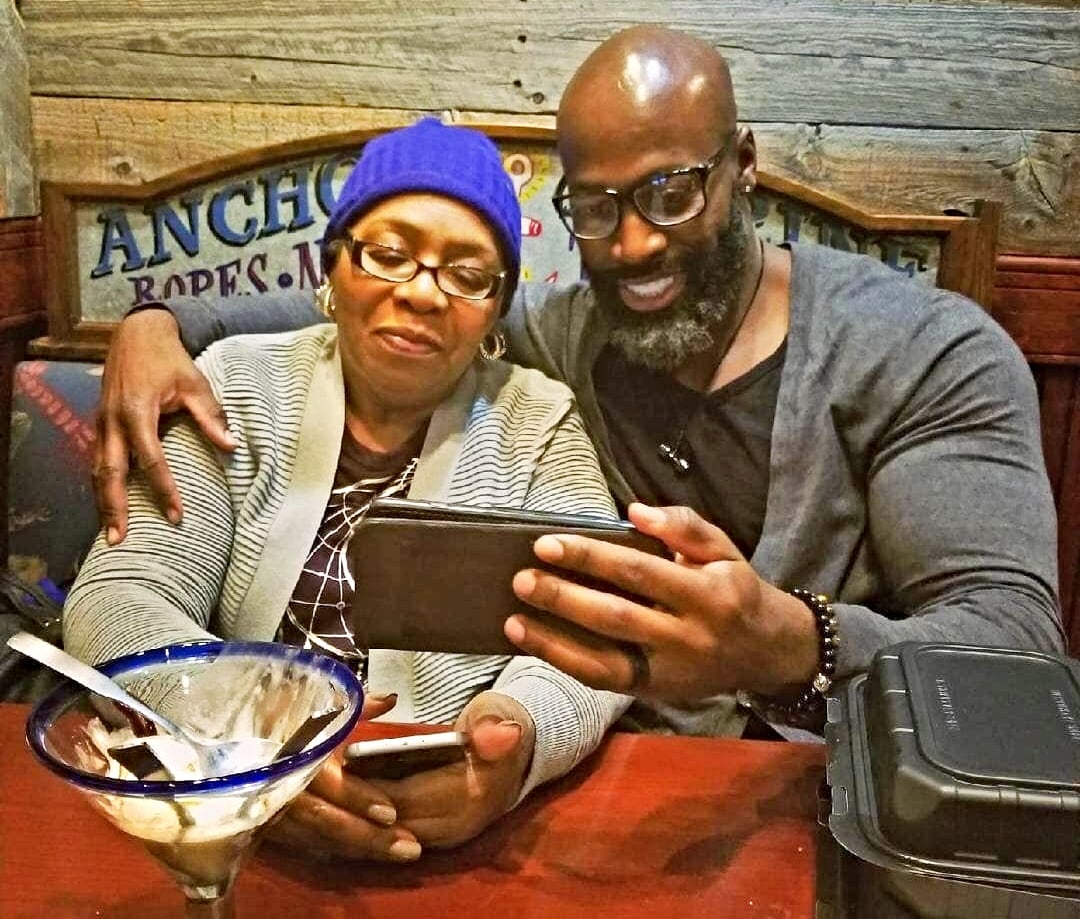 Delvar was now ready to take that passion to the next level. After 12 years as a city public works employee, Delvar had decided it was time to resign from his position as a garbage man.
One Sad Goodbye
On his last day on the job, as Delvar turned into Brooklyn's neighborhood the signs that greeted him brought tears to his eyes.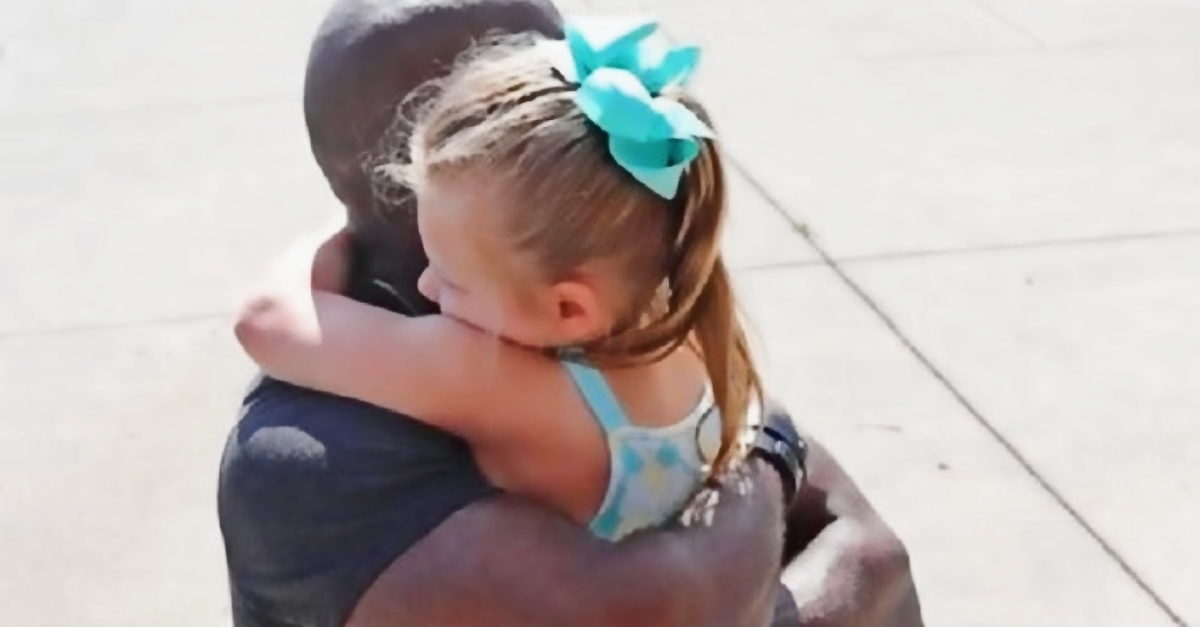 "We're going to miss you Delvar," "We appreciate you Delvar" and "We love you," were some of the messages Delvar was greeted with.
A Bitter -SWEET- Moment
"It was unexpected," said Dopson. "I saw the signs out, and I had to pull over for about five minutes because I broke down in tears in the truck.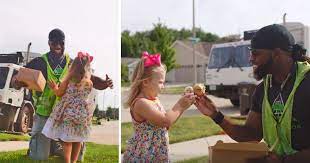 Brooklyn decided to say goodbye the same way she had met Delvar — with cupcakes. Although the moment was bittersweet the two vowed to stay in contact and Brooklyn's family had nothing but well-wishes for Delvar and his wife for their upcoming move.
A Big Move
Delvar had always dreamt of sharing his effervescent zest for life with others. To do this, he didn't want to just inspire others. Delamar wanted to be part of a movement that could act as a beacon to others.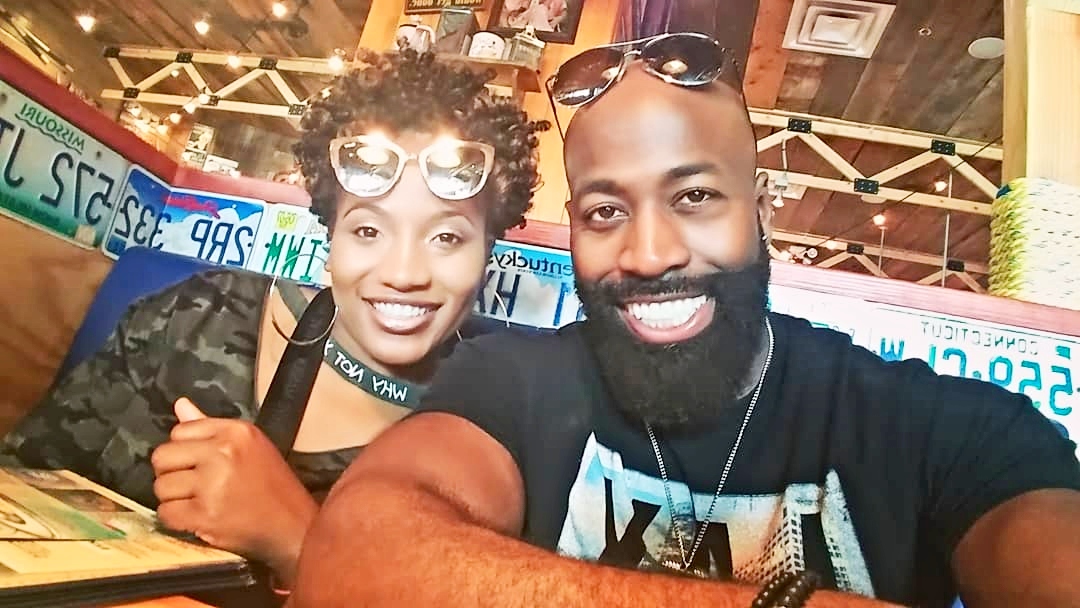 With his wife Bonnie's full support the couple moved to Los Angeles to pursue a life as a motivational speaker and leader to help others manifest their full potential.
A Big Influence
Delvar joined  the Eregon 206 Movement and quicly became an influential part. In this new position Delvar is able to share his journey and inspire others.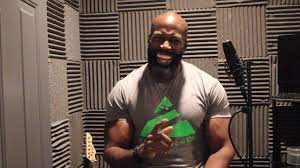 As someone that championed self-care, fitness, self-love, leadership, and empowerment, Delvar led by example and lived these values.
Staying Grounded
As his influence grew, Delvar has done his best to stay grounded. To make sure of this, he always makes time to indulge his first passion, giving back to kids.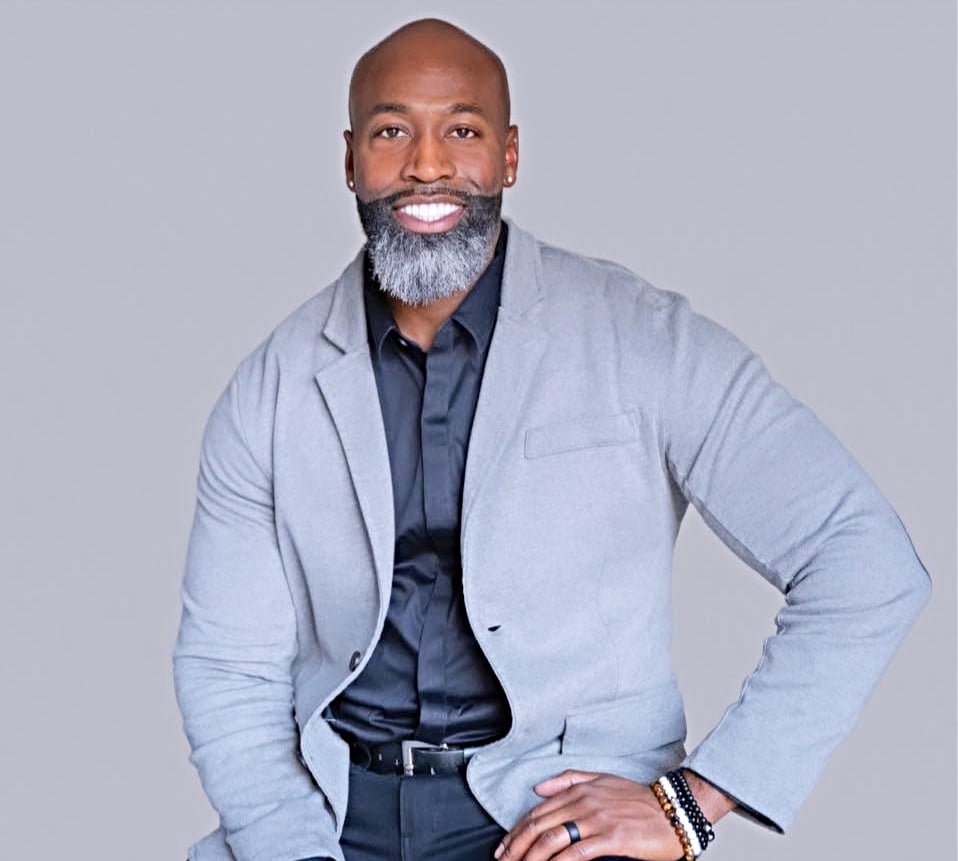 Delvar's fame and support all started when he showed kindness to Brooklyn. He has always loved spending time with kids and continues to do so every chance he gets. In his own words, "Children have the best hearts."
A Once In a Life Time Chance
Delvar then got a once in a life time opportunity. Delvar was honored for his acts of kindness and he and his wife were invited to play on the T.V. gameshow The Wall.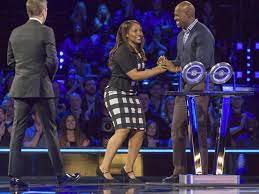 The two were invited to compete for more than $12 million in prize money on the NBC's game show after producers learned of his community spirit.
Well Deserved
During the hour-long episode, they hit six figures a few times and zero several times before the end. The couple ended up taking home, a life-changing $399,792!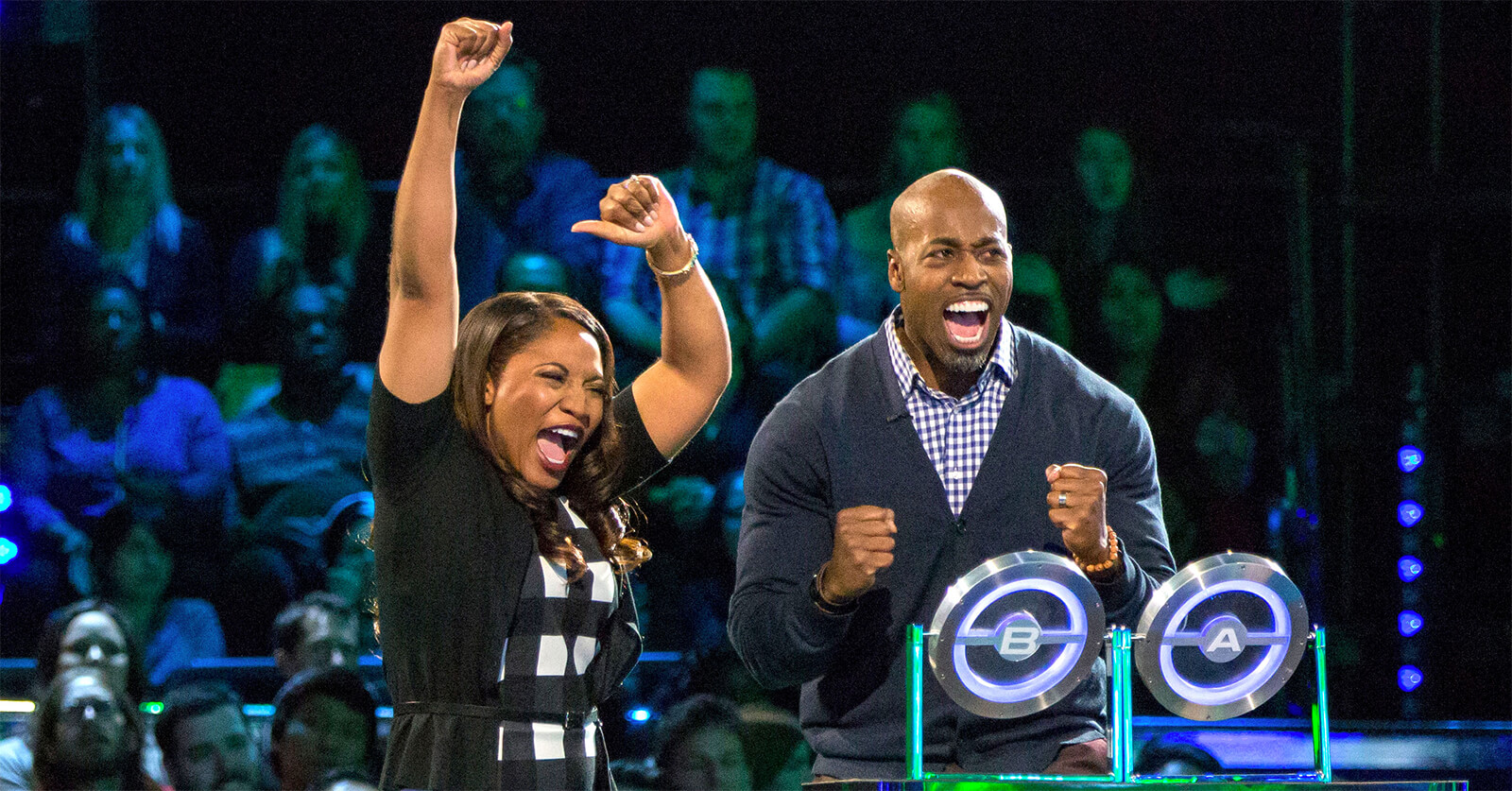 The Dopson's said they were thrilled with the possibilities the winnings bring. "We are working and we plan to still work," said Delvar Dopson. "But that gives us a cushion in our hearts and our minds and our finances."
What Now?
Delvar has undoubtedly come a long way since sharing a cupcake with Brooklyn. Years have passed, and Delvar now lives in a different city.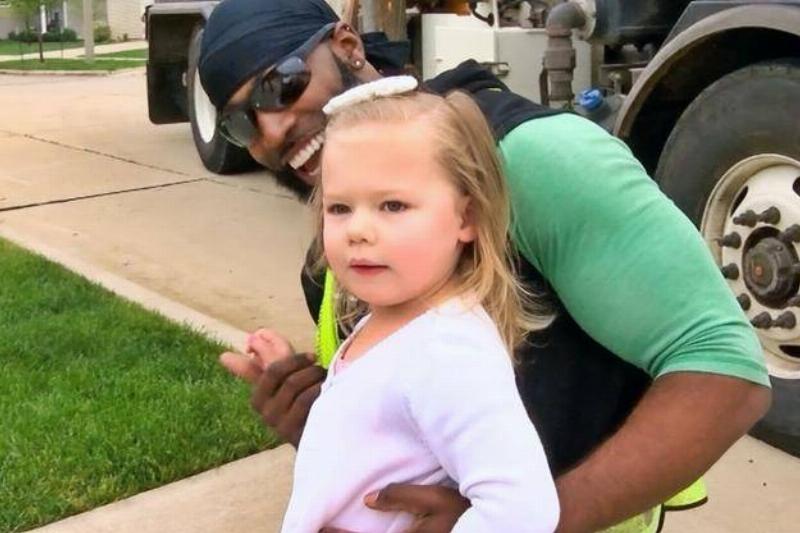 So what became of Brooklyn, the little girl that started it all?
A True Friendship
Remarkably, after all the time that has passed since that fateful day, Delvar has never stopped being friends with Brooklyn and the Andracke family. Delvar said he will never forgotten Brooklyn, and vows he will always stayed in contact with her. He even visits the family whenever he can.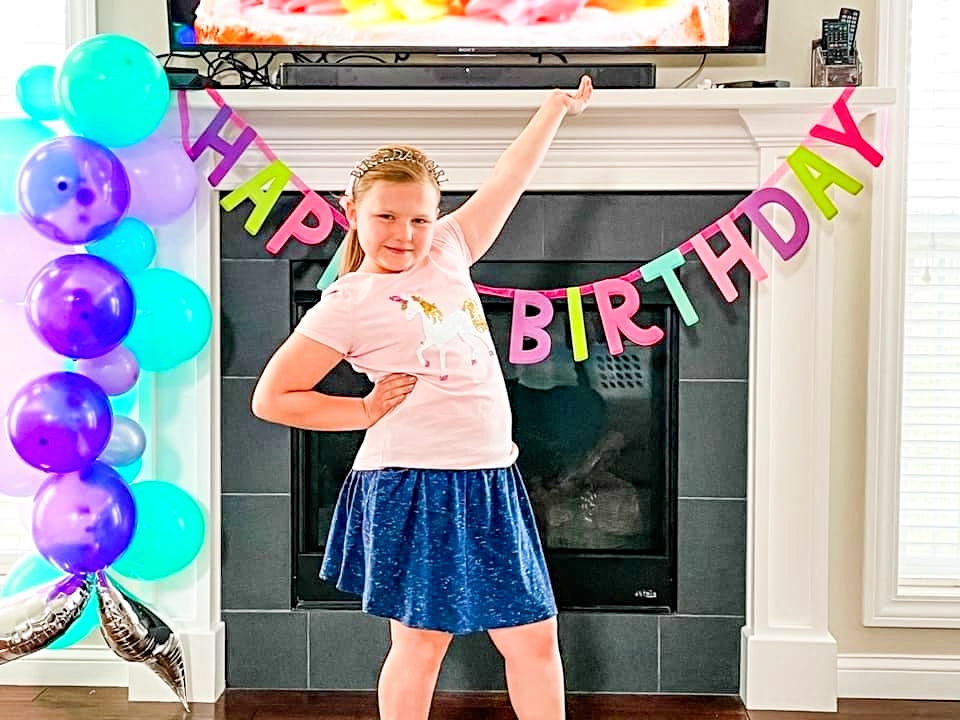 By now, Brooklyn is almost nine years old and she has a younger brother that Delvar has grown just as close to. Delvar often posts about the duo's special bond, even to this day. Their friendship has truly been life-changing.