Actors Who Left Behind Their Million-Dollar Contracts
Just like the average employee, Hollywood actors are subject to worker-employer agreements to secure their commitment. They sign million-dollar contracts to land major roles in films, but sometimes, things don't work out the way they expect them to. Whether it be tension on the set or a more lucrative project offer, there are plenty of reasons why celebrities leave their contracts prematurely.
In many cases, these actors decided to move on from their previous contracts in hopes of landing a better one. Working in Hollywood isn't easy, and surprisingly, it's not a breezy walk in the park to leave a Hollywood project either. Let's take a tour through the lives of these celebrities and what it took for them to walk away from million-dollar agreements.
Andrew Lincoln
Salary Loss: $1 Million per episode
Reason: Left The Walking Dead to spend more time with his family
Andrew Lincoln is best known for his portrayal of Rick Grimes in the critically acclaimed TV series The Walking Dead. Lincoln is of British descent and resides in England when he's not filming the show. His role in the series kept him away from his family, which led him to reconsider his career choices.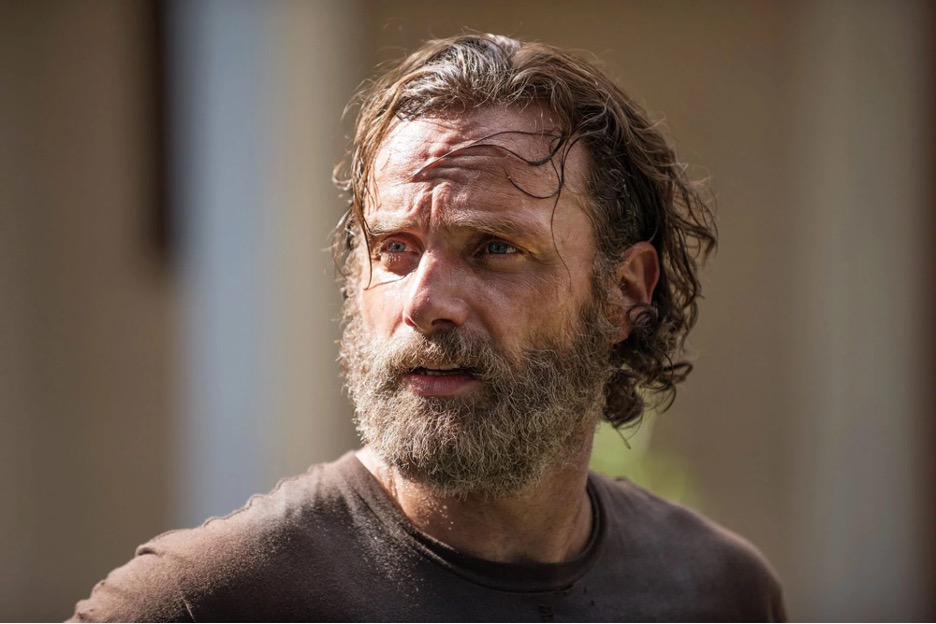 After careful consideration, Lincoln asked to be written off the show to spend more time with his loved ones. This left fans devastated as his character was one of the main protagonists of The Walking Dead. 
Dean Norris
Salary Loss: $150,000 per episode
Reason: Left Breaking Bad for new project (Under the Dome)
Fans of Breaking Bad know that the final season of the TV series was split into two parts. This was done to accommodate Dean Norris' schedule for his new project Under the Dome. His character, Hank Schrader, was written off so that he could pursue this new opportunity.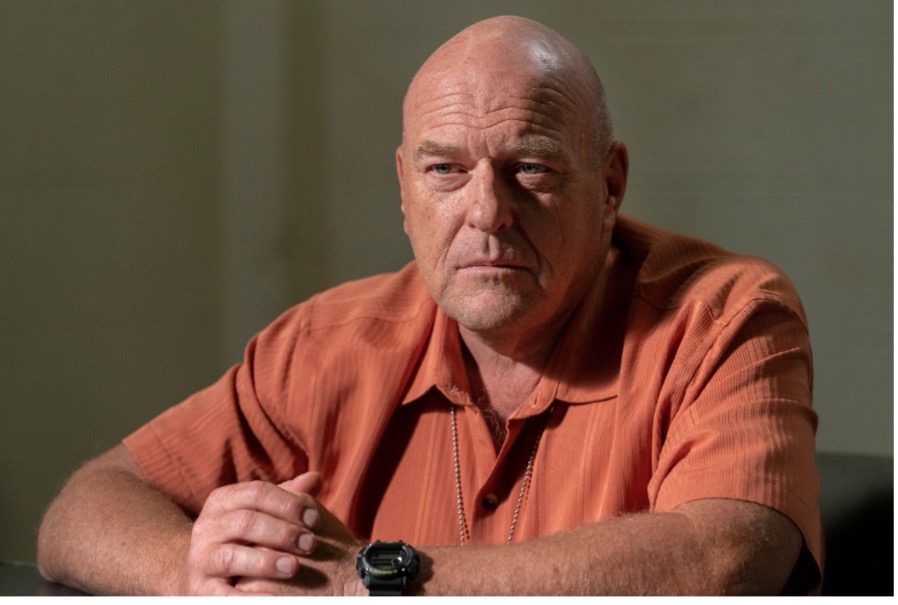 Fans weren't happy after Norris' departure as his character played an important role in the series. Not only was Hank a DEA agent, but he was also the brother-in-law of Walter White, the show's main protagonist.
Mclean Stevenson
Salary Loss: $100,000 per episode
Reason: Left M*A*S*H to pursue a starring role
As part of the ensemble cast of the American comedy-drama series M*A*S*H, Mclean Stevenson thrived in his role. Wanting to pursue even bigger opportunities, Stevenson told writer Kevin Levine that being in an ensemble cast wasn't enough.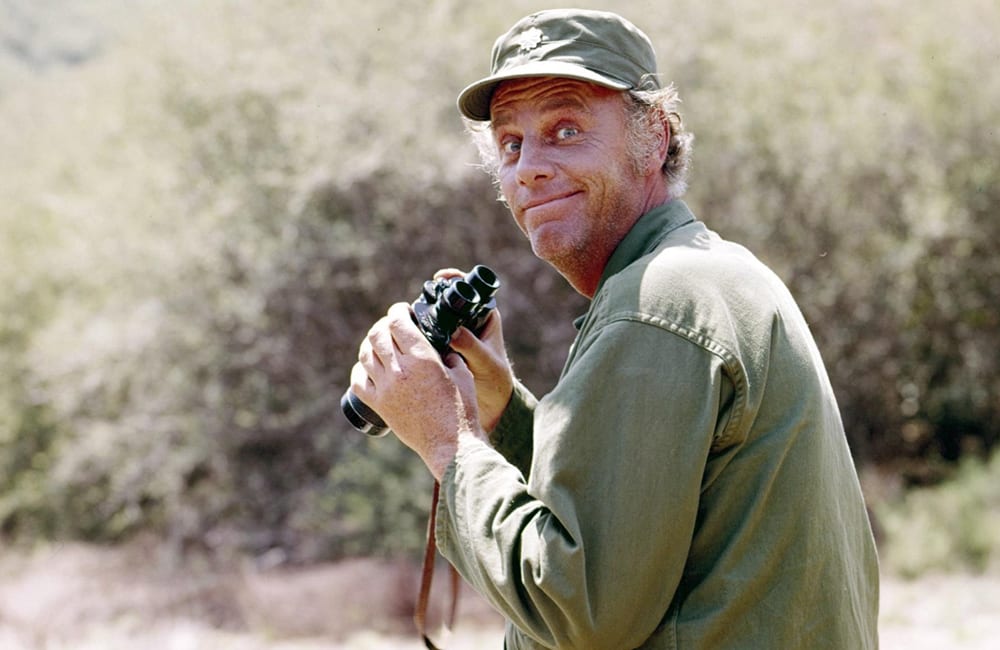 Levine agreed and wrote out Stevenson's character, Henry Blake, in the third season finale. Stevenson went on to appear in other comedy shows like Hello Larry, Condo, and In the Beginning but never truly landed that starring role he was craving.
Sigourney Weaver
Salary Loss: $1 Million per movie
Reason: Left the Alien franchise to pursue other acting ventures
Sigourney Weaver temporarily left the Alien franchise in hopes of landing other acting opportunities. In the first Alien movie, Weaver accepted a salary of only $35,000 as she thought it was just a small project. Little did she know that her franchise-defining performance would propel her career to new heights.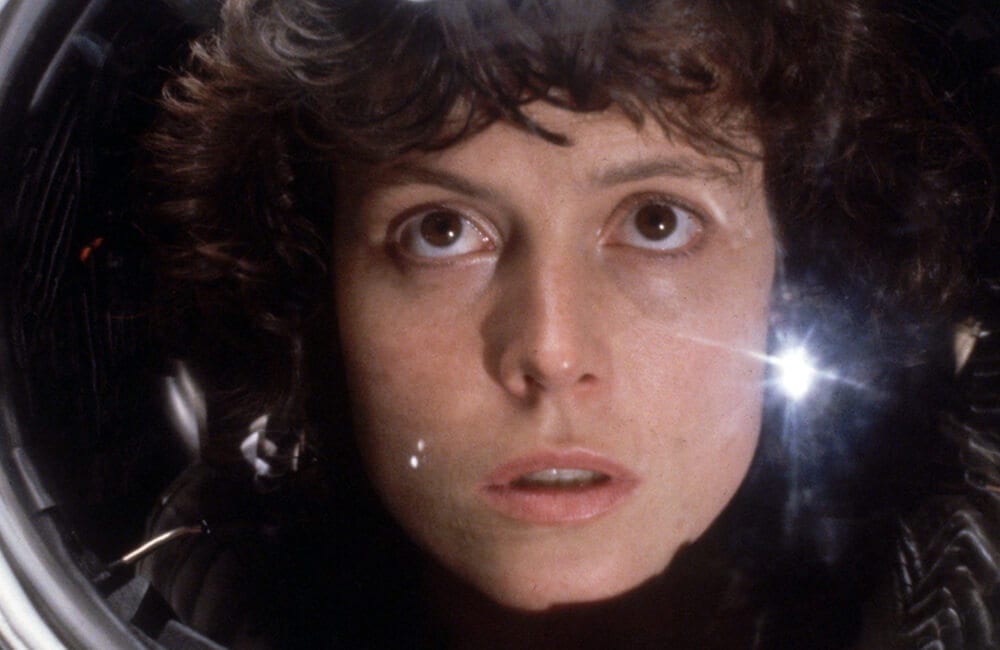 Director James Cameron led the second movie and negotiated Sigourney's salary to $1 million. The Alien franchise gave Weaver newfound stardom and opened doors that may have otherwise been closed.
Dan Stevens
Salary Loss: $50,000 – $100,000 per episode
Reason: Left Downton Abbey to look for other acting roles
Dan Stevens played Matthew Crawley in the British drama series Downton Abbey. Wanting to look for other opportunities, Dan asked for his character to be written off. Because of this, Crawley was killed in the third season, leaving fans devastated.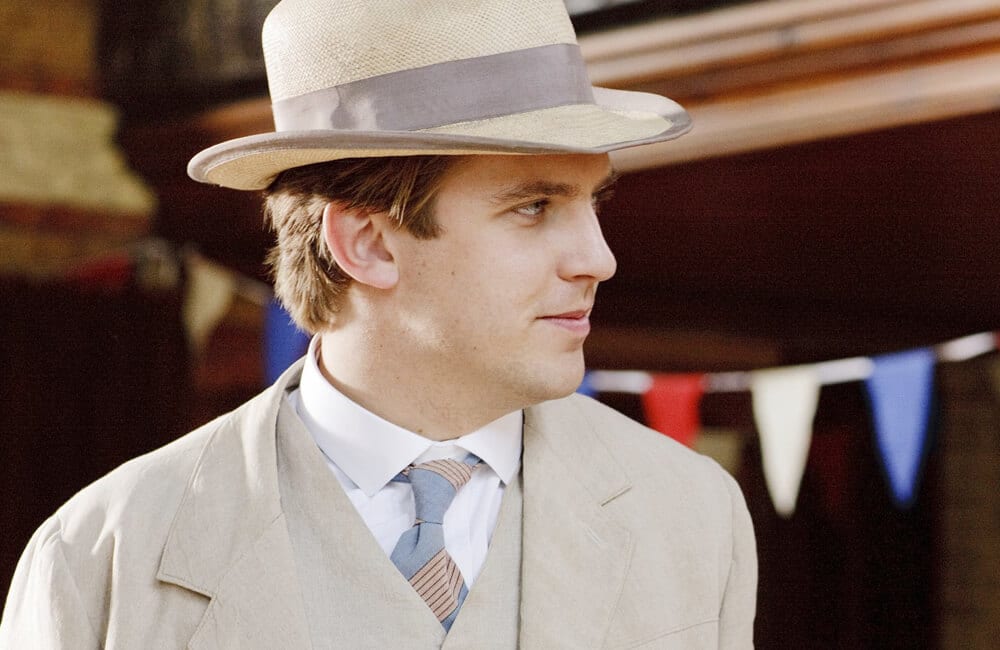 He eventually landed a role on the Netflix film Eurovision Song Contest: The Story of Fire Saga. Producers weren't sure that Dan's departure was a good idea as he hadn't quite established himself as a prominent star. Only time will tell if his premature exit was a good decision for his acting career or not.
T.R. Knight
Salary Loss: $350,000 per episode
Reason: Left Grey's Anatomy due to creative differences
Fans were rocked when Dr. George O'Malley died on Grey's Anatomy. The character was played by T.R. Knight who requested to leave the show due to a breakdown of communications. Despite how popular the drama series was, contract negotiations between Knight and the producers fell apart, resulting in his early exit.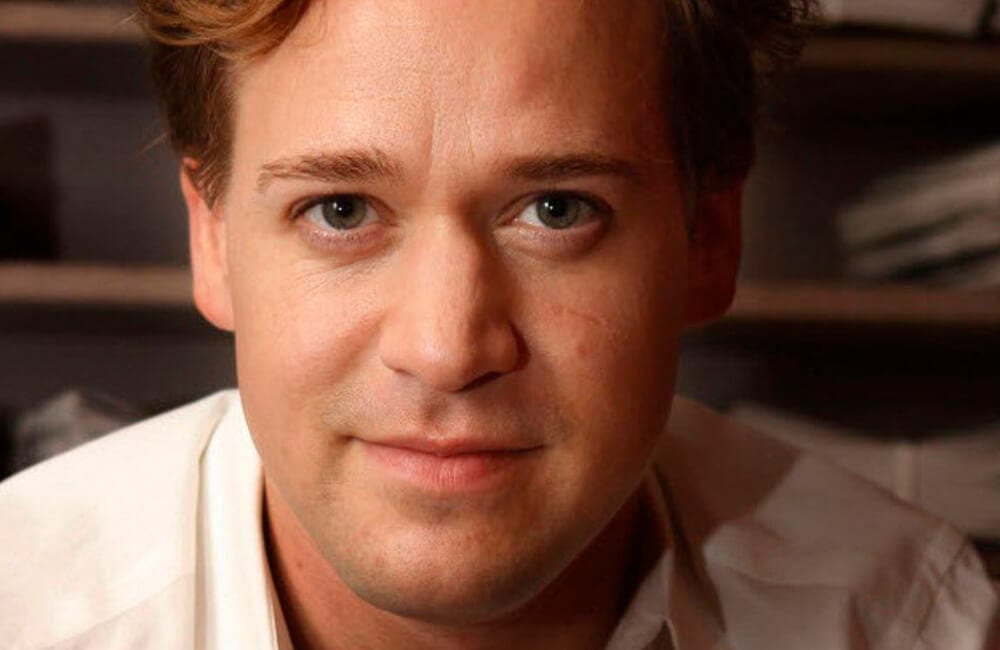 Since then, Knight has made a few appearances, most notably in the 2020 thriller, The Flight Attendant. Fans still lament the loss of Dr. O'Malley and were disappointed by Knight's departure.
Leonard Nimoy
Salary Loss: $2.5 Million per franchise movie
Reason: Left Star Trek due to lack of interest in the role
Leonard Nimoy rose to superstardom as Spock in the legendary Star Trek franchise. He supervised the concluding arc of his character and directed his death in Star Trek II: Wrath of Khan. At the time, no one knew that Nimoy was planning to leave the franchise permanently.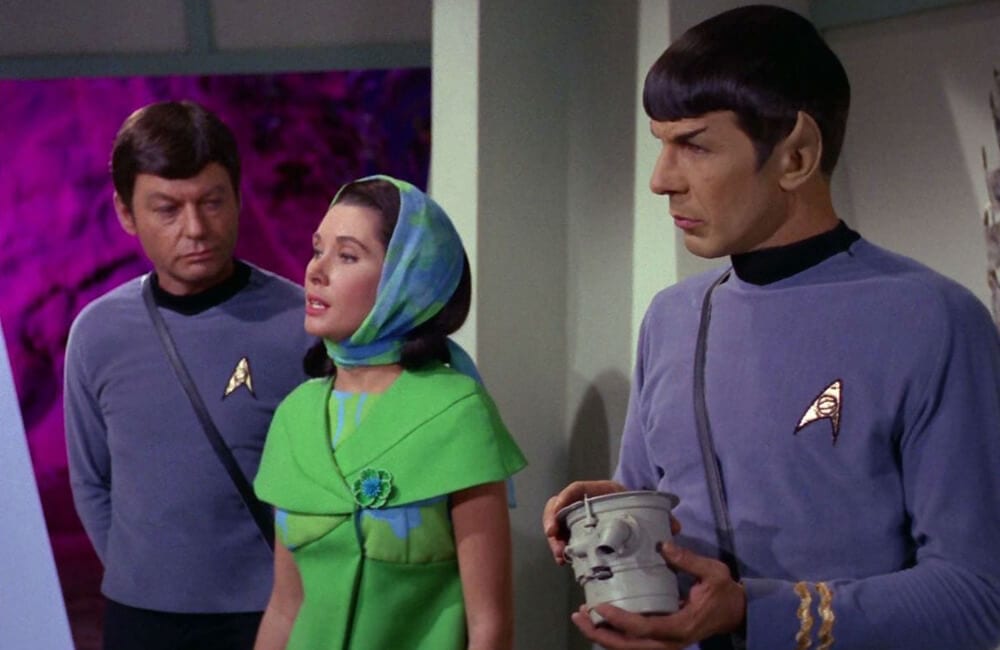 Director Nicholas Meyer said that Nimoy felt unsure about his role and wanted to move on. The cast members and Nimoy were, of course, sad to be parting ways. It was an equally sad day for Star Trek fans when Dr. Spock died, but his legacy will live on forever.
Ruby Rose
Salary Loss: $150,000 per episode
Reason: Left Batwoman due to long work hours
Ruby Rose took everyone by surprise when she announced her departure from Batwoman. After just one season, Rose found the starring role to be quite exhausting due to the long work hours. She humbly requested to leave the show and the producers agreed to let her go.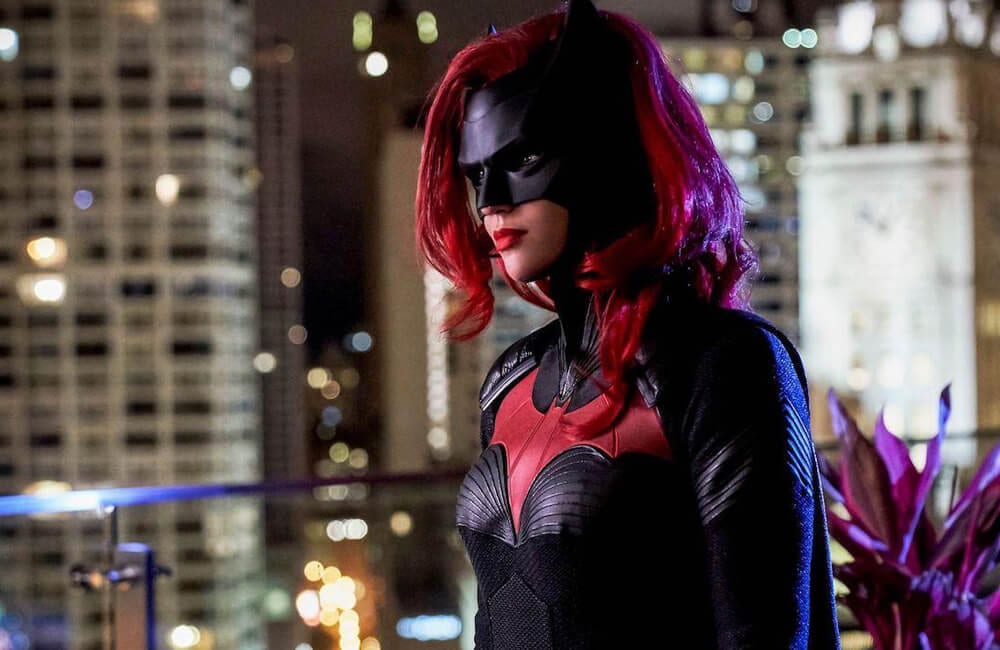 Fans were saddened by Rose's exit, but her departure led to new opportunities. Javicia Leslie filled the spot and became the first black Batwoman on television. Rose might be gone, but Leslie is here to continue Batwoman's legacy.
Harrison Ford
Salary Loss: $20 Million
Reason: Left Star Wars due to concerns about typecasting
Harrison Ford was the best thing that's ever happened to the Star Wars franchise. His role as Han Solo propelled the franchise to intergalactic heights and vaulted Ford to superstar status. However, the success of Star Wars affected Ford and had him worried about being typecast.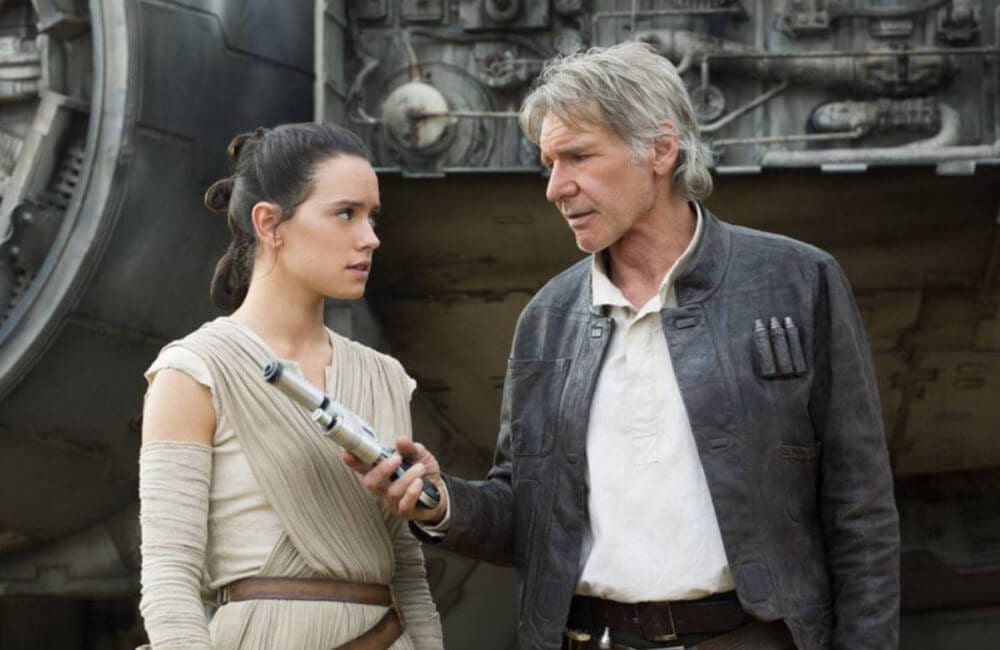 He grew concerned that he would only be offered action hero roles but later abandoned his fears after starring in Indiana Jones. Despite leaving one of the biggest franchises in cinematic history, Ford overcame his typecasting fears to become a true Hollywood icon.
Dominic Monaghan
Salary Loss: $30,000 per episode
Reason: Left Lost due to work pressure
Lost was one of those drama-thrillers on television that people either found entertaining or confusing. Even Dominic Monaghan found it difficult to move forward with the show and asked to leave after thirteen episodes. He starred as Charlie in the series and his character was given a premature demise to grant his request.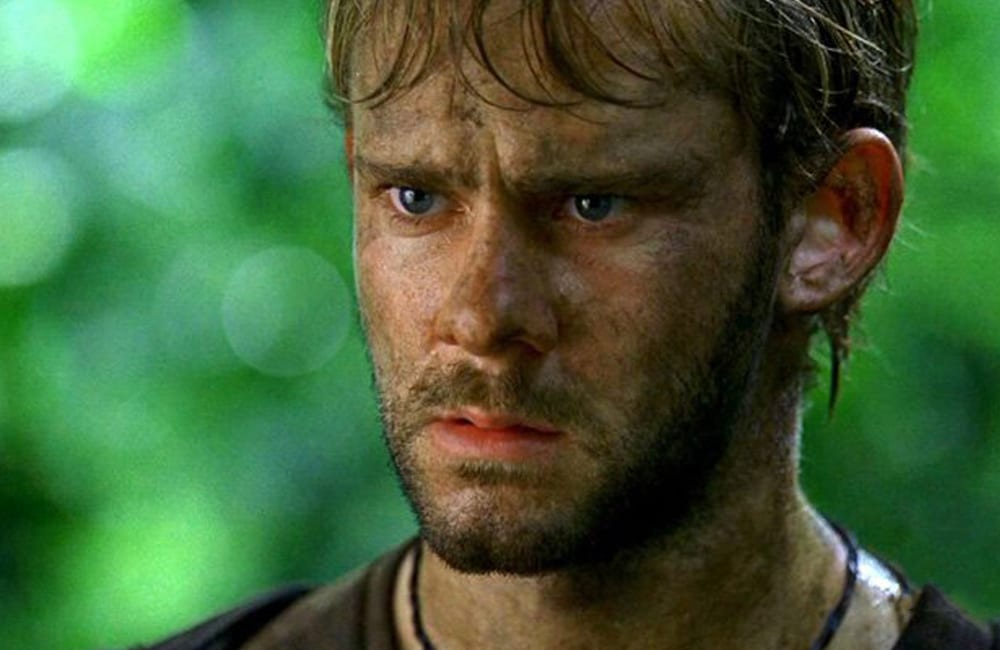 One of the main reasons Monaghan decided to leave was the nature of his work. He felt too much pressure to perform which affected his ability to focus on Charlie's character development in the series.
Emmy Rossum
Salary Loss: $350,000 per episode
Reason: Left Shameless to pursue other projects
Emmy Rossum played the leader of the Shameless clan for nearly a decade. As one of the longest-tenured characters on the show, fans were blindsided when she announced her exit. In a Facebook post, Emmy bid goodbye to her castmates and thanked John Wells in particular for helping her grow into a better actress.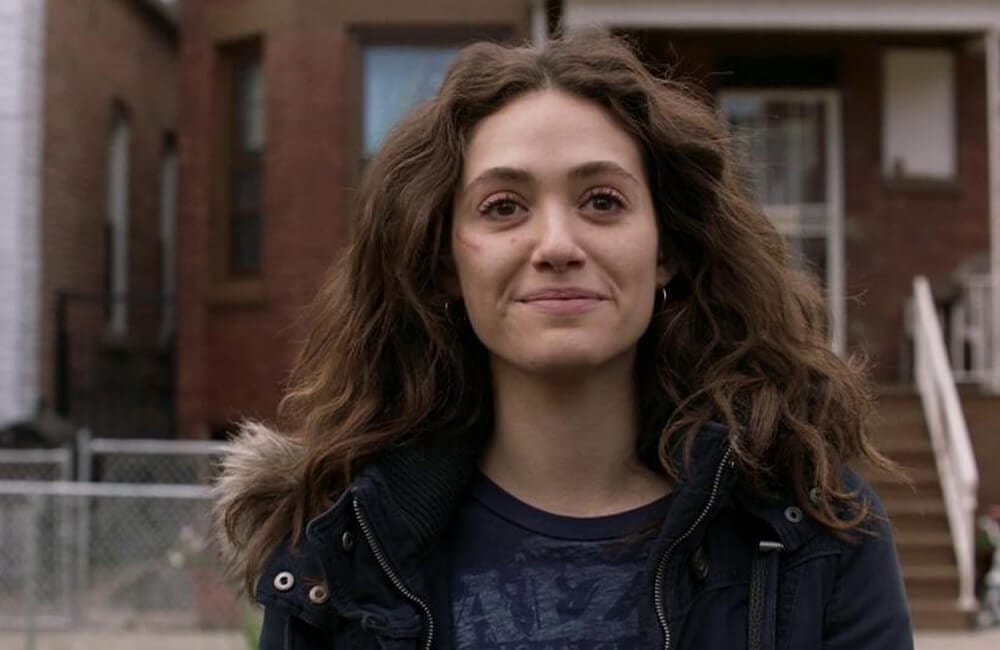 Rossum felt like it was time to move on from Shameless and pursue other projects, so the producers wrote her character off by having her win a large chunk of money. Rossum was surprised and happy that her run on the show lasted as long as it did.
John Francis Daley
Salary Loss: $30,000 – $40,000 per episode
Reason: Left Bones for a new project
John Francis Daley portrayed Lance Sweets in the acclaimed mystery drama series Bones. The show's season ten opener started with a bang as Daley's character, who was set to have a child with his girlfriend, was tragically beaten to death.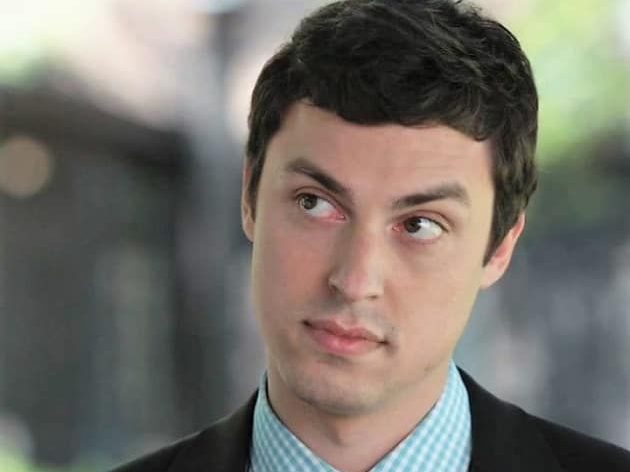 Fans were overwhelmed upon learning of Daley's departure from the series. It was later revealed that Daley himself requested to be written off so that he could direct a screenplay he'd written. That film was Horrible Bosses. He may have kissed a lucrative role goodbye, but Daley ended up being a successful screenwriter and director instead.
Christopher Meloni
Salary Loss: $40,000 per episode
Reason: Left Law & Order: SVU after contract negotiations fell through
Christopher Meloni played Elliot Stabler in Law & Order: SVU. However, his character was abruptly written off. Apparently, contract negotiations failed between Meloni and the producers, which led to his character's sudden demise on the series.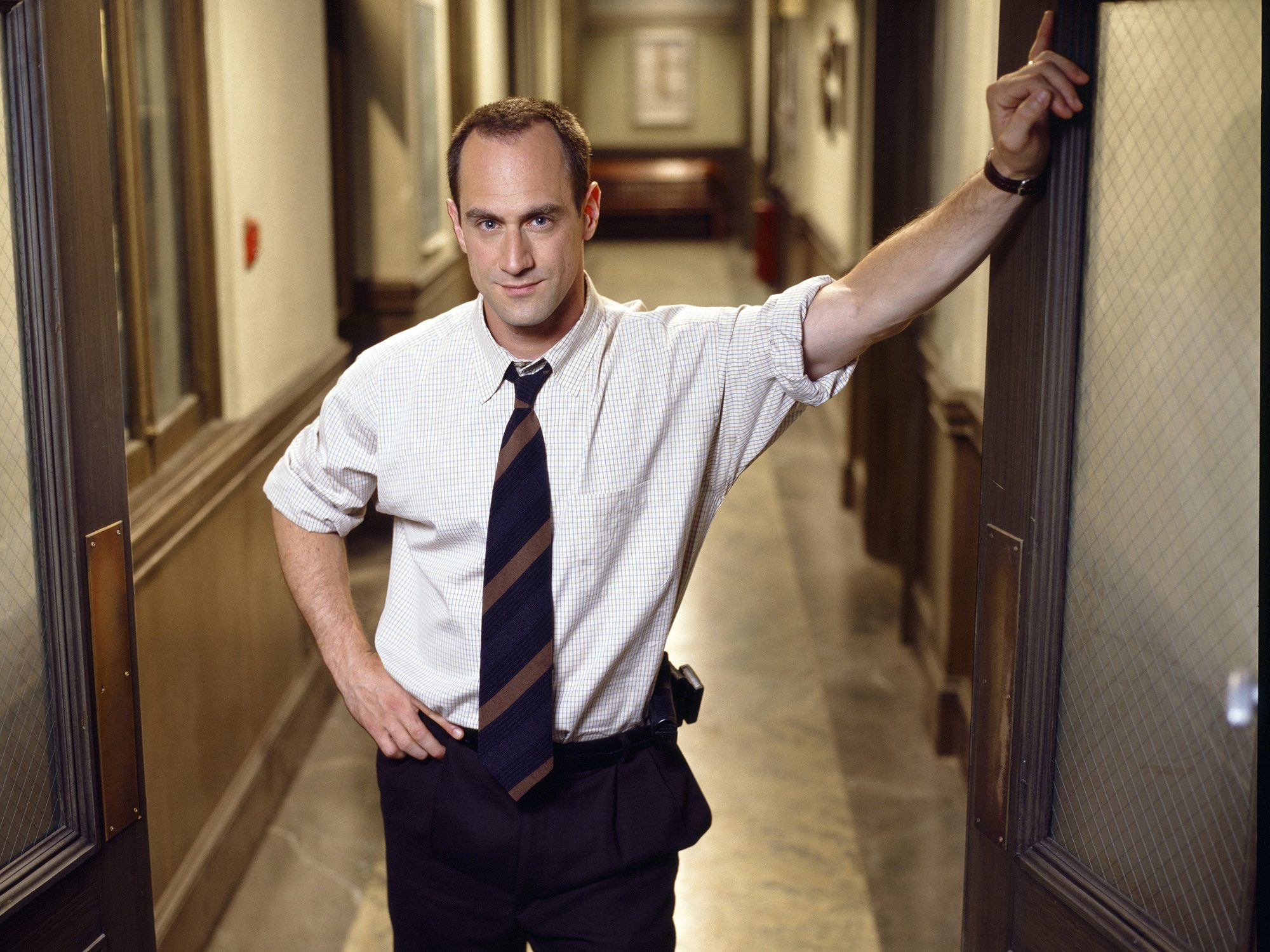 Meloni was negotiating for a higher salary as soon as season twelve began, but he and the network weren't seeing eye to eye. After a few years away from the series, Meloni made a comeback, and fans were thrilled to see Elliot Stabler back in action.
Patrick Dempsey
Salary Loss: $400,000 per episode
Reason: Left Grey's Anatomy to focus on his family/racing
In a 2019 interview with People magazine, Patrick Dempsey discussed why he requested to leave Grey's Anatomy. It was later revealed that Dempsey wanted to spend more time with his family and focus on his racing career, hence his departure from the TV series.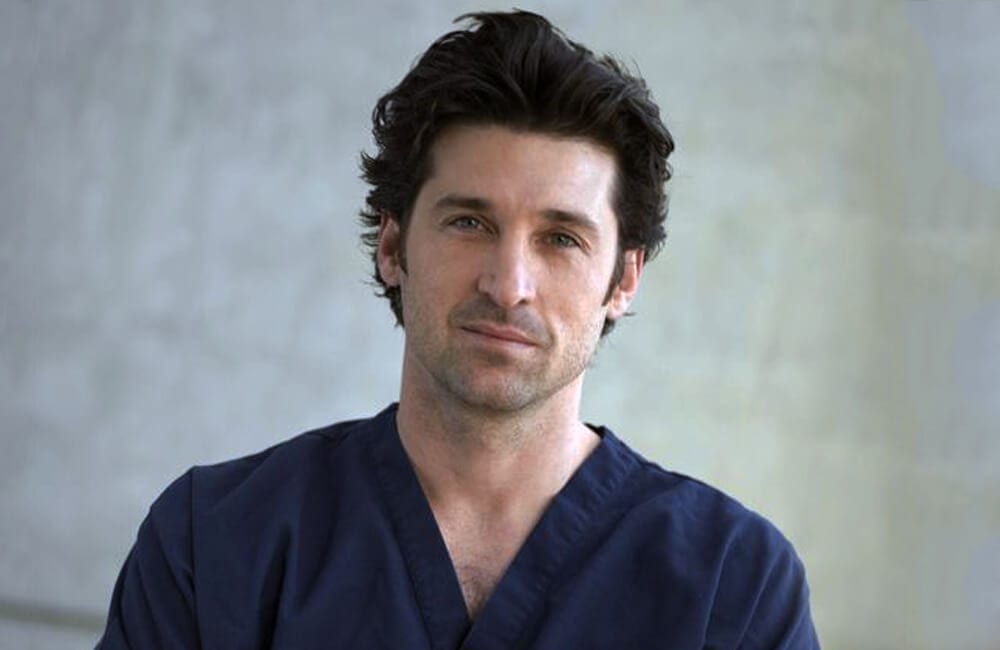 He admitted that he wanted to move on a few seasons earlier, but it wasn't easy to make the call. His exit broke the hearts of diehard Derek Shepherd fans. However, it also opened up new storylines in the show, inspiring new levels of drama that got viewers even more hooked.
Emily Bett Rickards
Salary Loss: $40,000 per episode
Reason: Contract expired and Rickards wanted to move on
Emily Bett Rickards found it difficult to move on from the hit series Arrow considering it was her first television credit. However, the actress asked to be written off the show, and the producers waited until her contract expired before giving her character an appropriate ending.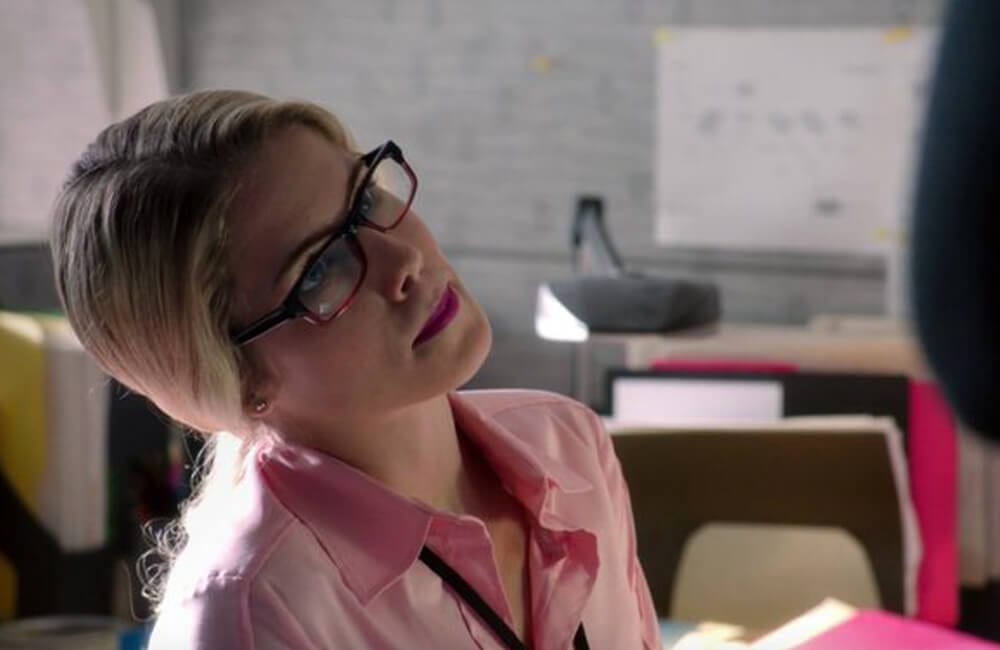 Rickards felt bad for leaving the show as fans had grown attached to her character, Felicity Smoak. However, she wanted to land bigger acting opportunities after devoting more than seven years to the hit series.
Adewale Akinnuoye-Agbaje
Salary Loss: $30,000 per episode
Reason: Left Lost to return to London
Adewale Akinnuoye-Agbaje played Eko Tunde in ABC's hit TV series Lost. According to the producers, Akinnuoye-Agbaje was under contract for four seasons, but the actor wanted to leave after one season due to personal reasons.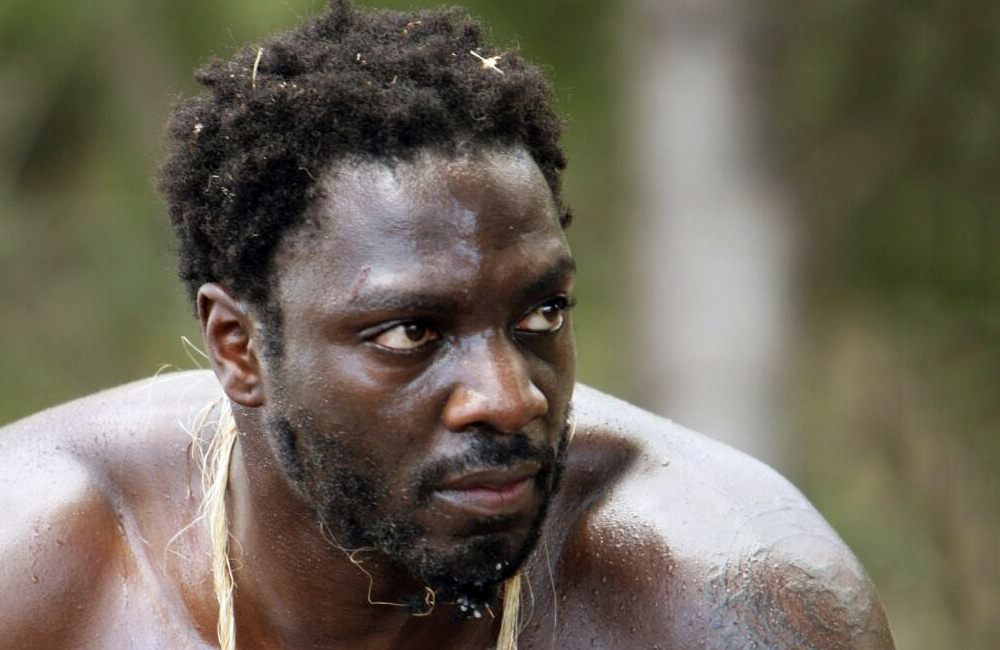 He went back to London and sorted out what was believed to be a family issue. The good news is that Akinnuoye-Agbaje landed several other roles after his departure from Lost, most notably his appearance in Suicide Squad in 2016.
Raymond Cruz
Salary Loss: $100,000 per episode
Reason: Left Breaking Bad due to exhaustion
Fans of Breaking Bad know Raymond Cruz as Tuco Salamanca, the main antagonist in the show. Cruz asked to be written off because the long filming hours were exhausting him. When his character was killed, Cruz felt relieved as he was also struggling with how brutal Tuco is in the series.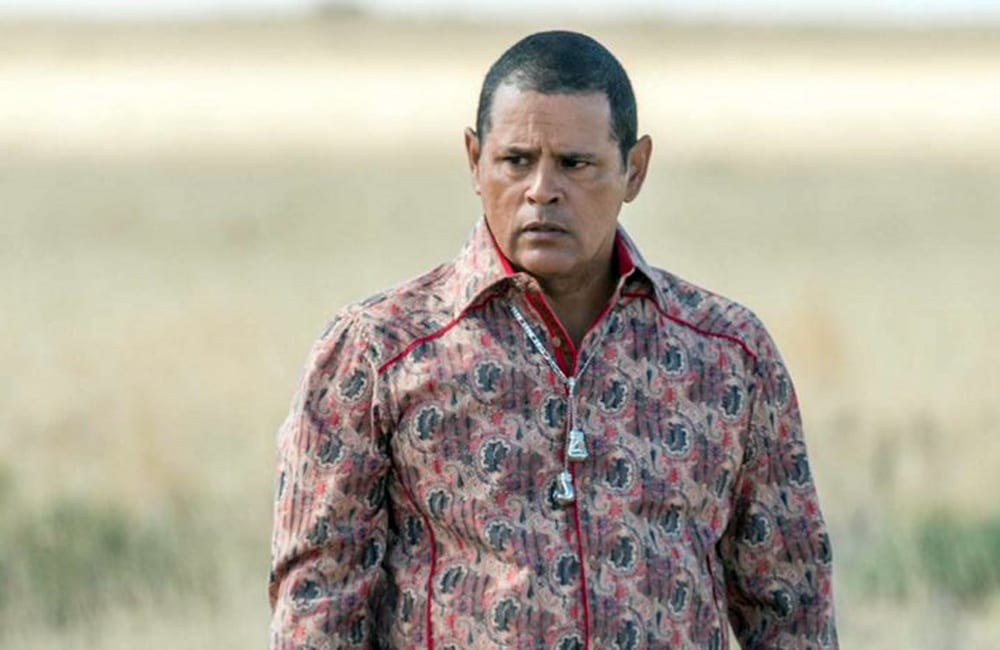 The intense nature of Breaking Bad made it difficult for Cruz to sustain his role. Even his castmate Aaron Paul (who portrayed Jesse Pinkman) acknowledged the stress of filming for the show.
Josh Charles
Salary Loss: $100,000 per episode
Reason: Left The Good Wife to get married
Josh Charles couldn't have chosen a more perfect reason to leave The Good Wife  – he left the show so he could marry Sophie Flack. Charles portrayed Will Gardner in the series and chose not to renew his contract as he wanted to prioritize his marriage.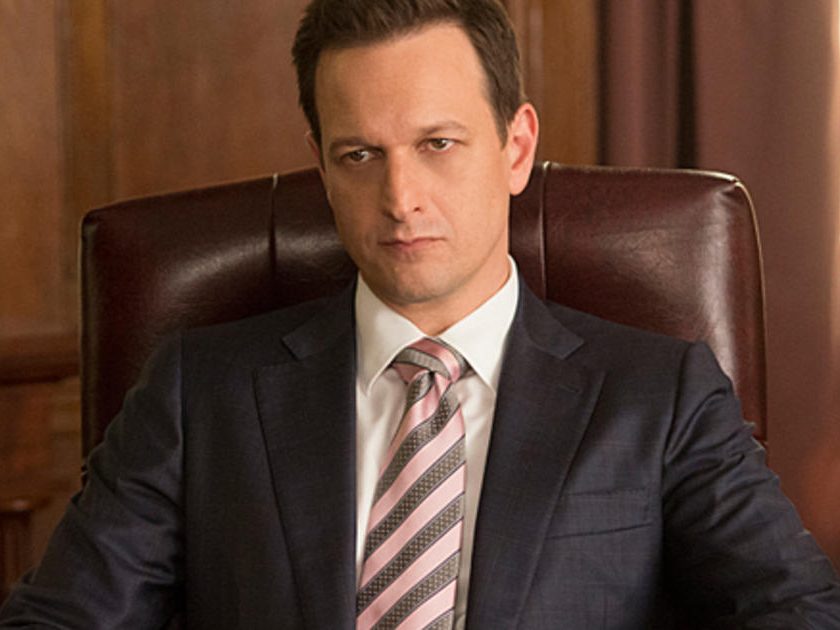 His character's death was the biggest twist of the drama series, and it caught fans off-guard. If the producers had their way, they surely would have locked Will Gardner in for a long time. Unfortunately, Charles decided to move on before they were ready.
Steve Carrell
Salary Loss: $175,000 per episode
Reason: Left The Office due to an expired contract
Michael Scott was a cornerstone character on the hit TV series The Office. Played by Steve Carrell, Scott decided to quit his job and move to Colorado with Holly. His character's exit came as the result of ABC not renewing Carrell's contract after he wanted a raise.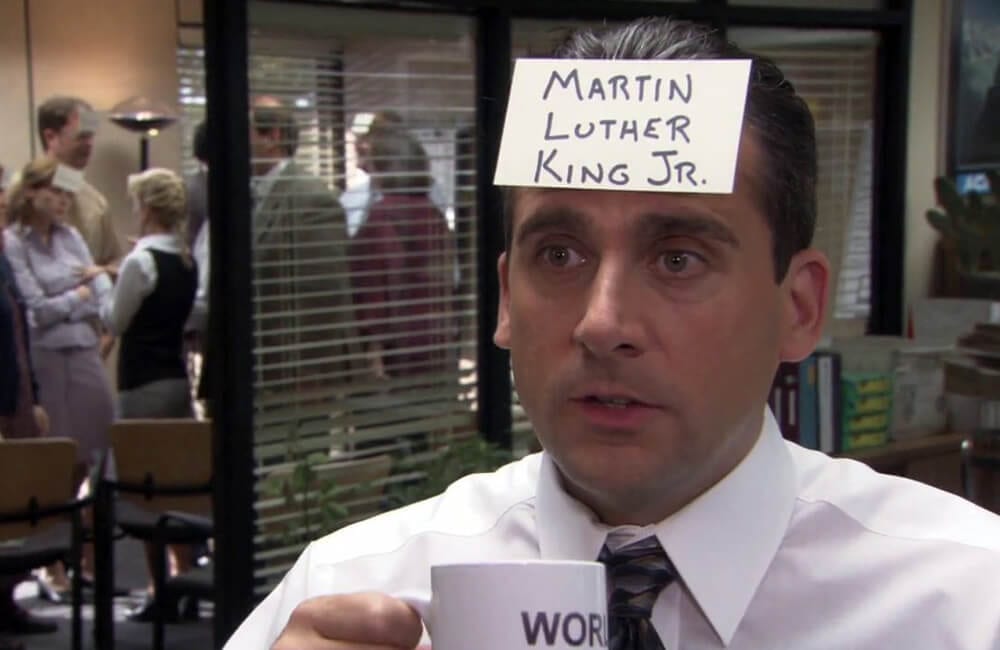 When Carrell departed, it left a huge void that couldn't be filled by any other character. This inevitably led to a decline in ratings. Although the rest of the cast retained their witty sense of humor, it's clear that things weren't the same without Michael Scott in the office.
Connie Britton
Salary Loss: $100,000 per episode
Reason: Left Nashville due to creative differences
Connie Britton, who played Rayna James in the drama series Nashville, requested to move on from her contract as she and the staff had interpersonal disagreements. The show was transferred from ABC to CMT, which influenced her decision to leave.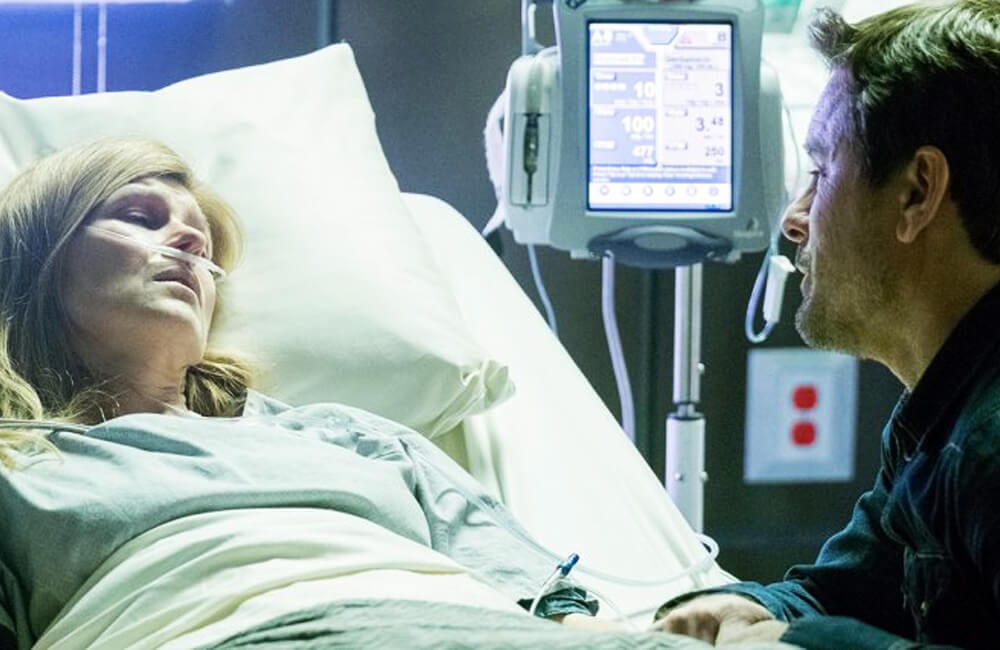 Since Connie's character was a major part of the show, the producers had to find a way to write her off naturally. They felt that killing James was the only reasonable exit as she would never willingly leave her daughters behind.
Sasha Alexander
Salary Loss: $100,000 per episode
Reason: Left NCIS because the workload was too much
Sasha Alexander left NCIS for the same reason Ruby Rose left Batwoman. Alexander felt that her workload was too taxing for her to continue, forcing her to leave the show. Her character (Caitlin Todd) was written off, leaving fans shell shocked when she was assassinated in season two.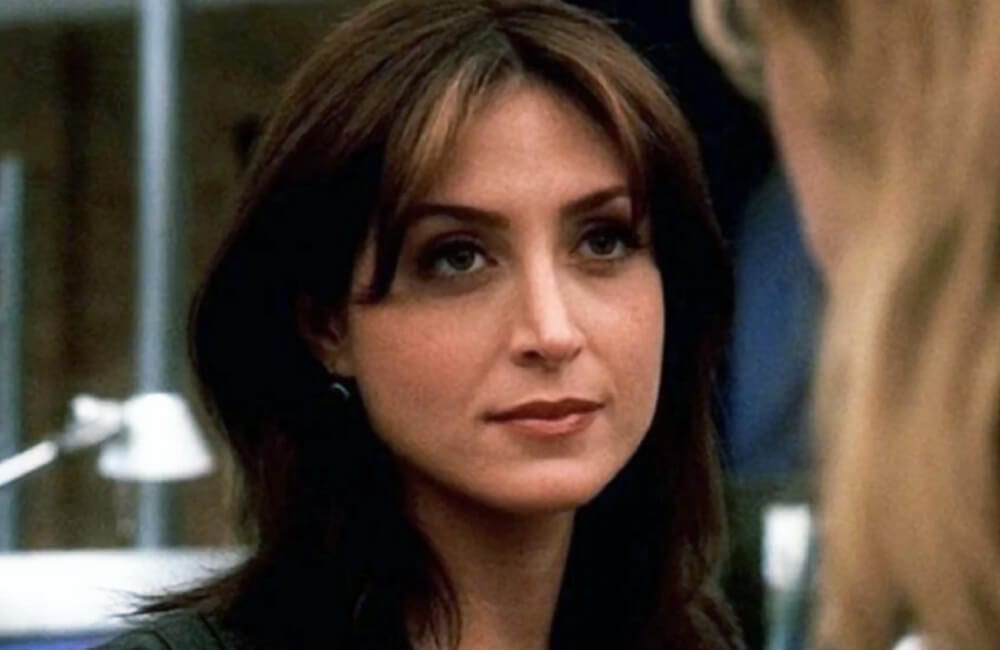 Alexander gave up a good chunk of money to leave the series, which goes to show how difficult her workload was. Because of her impeccable acting, fans never expected her character to get written off, so the assassination came as a huge shock.
Amy Carlson
Salary Loss: $200,000 per episode
Reason: Left Blue Bloods due to an expired contract
Amy Carlson played Linda Reagan in the hit series Blue Bloods. Wanting to diversify her roles, Amy chose not to renew her expiring contract and instead asked the producers to write her off the show. Her character was subsequently killed in a helicopter crash which caught not only the fans but also her castmates by surprise.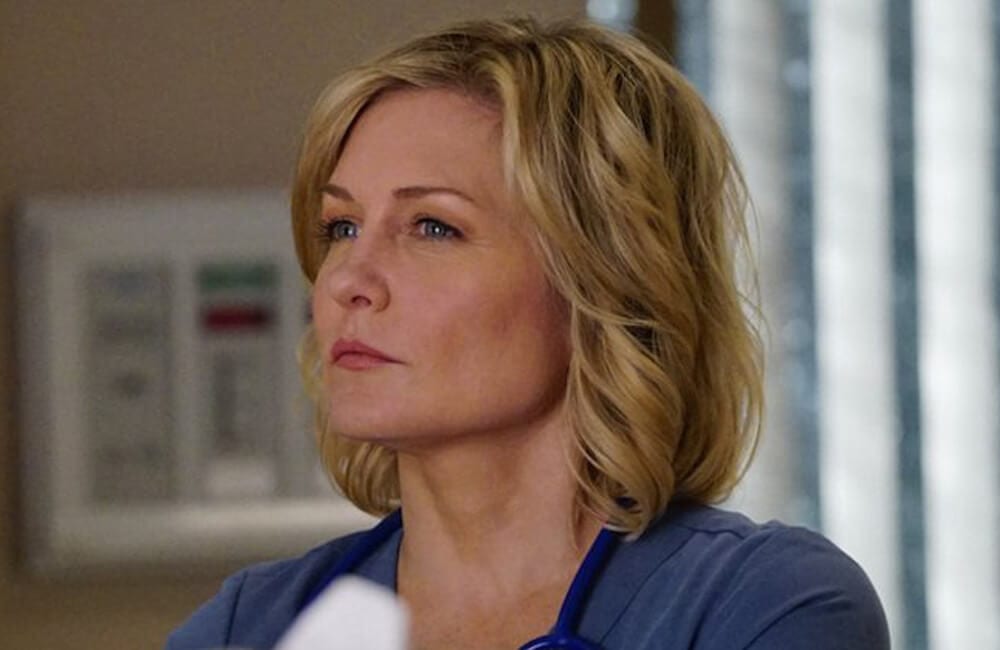 Linda was a beloved character in the series, and her death just didn't make sense in the eyes of many. For her part, Carlson was open about the reasons behind her departure. She simply wanted to move along and find other acting opportunities.
Justin Chambers
Salary Loss: $100,000 per episode
Reason: Left Grey's Anatomy to diversify his acting roles
Plenty of actors have departed Grey's Anatomy, and Justin Chambers is on that list. He played Dr. Alex Karev in the series and stayed for the better part of fifteen years. After playing the role for nearly two decades, Chambers requested to leave so that he could pursue different roles.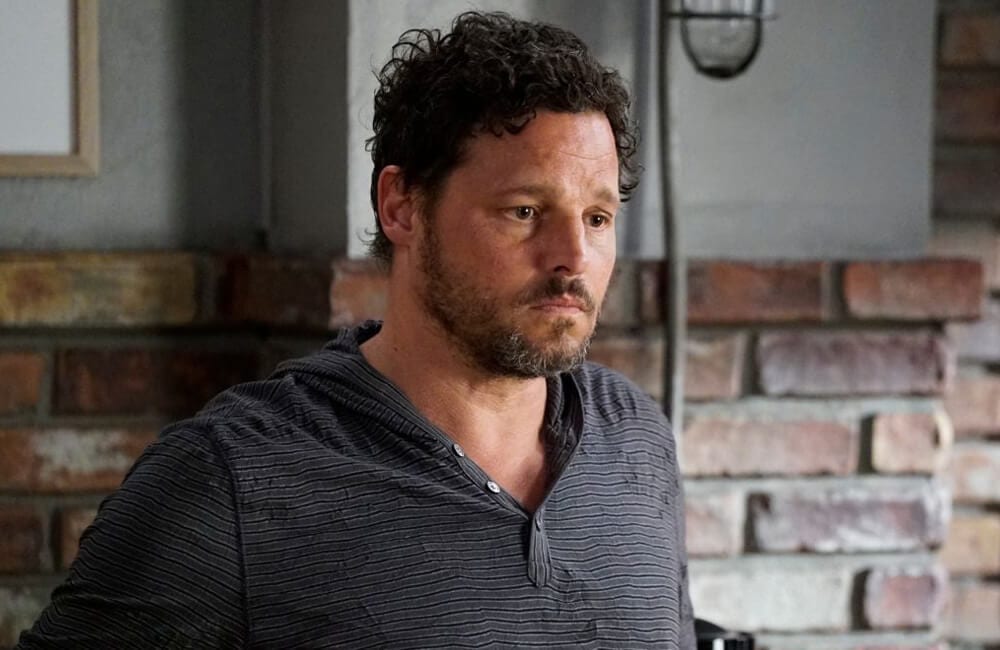 He wanted a change of scenery after being in a medical drama for so long. Fans were saddened to see him leave in 2020, but his character will always be known as one of the founding members of the show.
Topher Grace
Salary Loss: $700,000 per episode
Reason: Left That '70s Show to pursue a movie career
Topher Grace played a huge part in the highly popular sitcom That '70s Show. He played the role of Eric Forman and logged plenty of screen time over the years. Despite having massive success, Topher humbly requested to leave as he felt ready for a big movie role.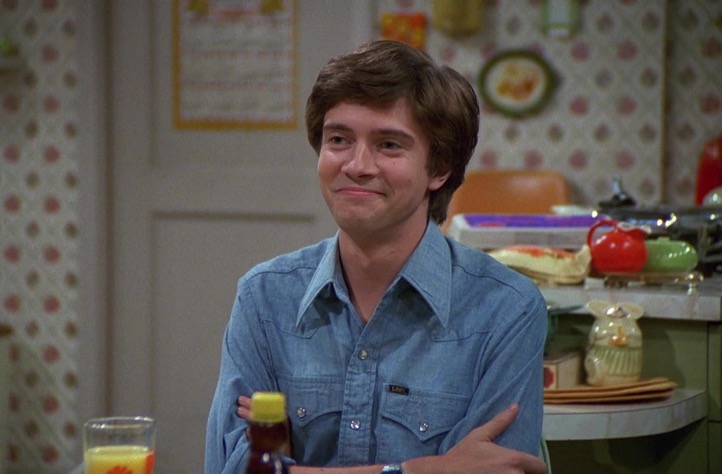 After Grace left, the show's ratings took a hit. This prompted Ashton Kutcher to leave too, and That '70s Show was canceled shortly after. Topher's decision paid off as he landed big roles in Breakthrough, Take Me Home Tonight, and Spider-Man 3.
Jonathan Taylor Thomas
Salary Loss: $500,000 per episode
Reason: Left Home Improvement to focus on his schooling
Jonathan Taylor Thomas discovered fame at an early age. As one of the most popular child stars of the 90s, his career started with the role of Randy in the show Home Improvement. Despite achieving huge success, JTT left to focus on his studies.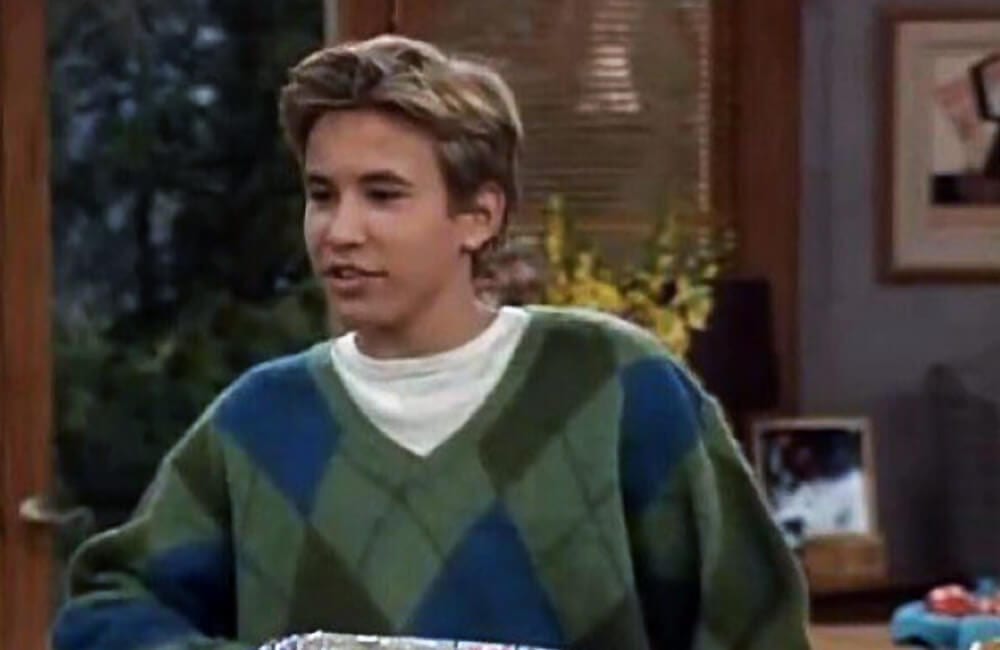 After a two-decade acting career, JTT walked away from the limelight permanently. In a 2013 interview, the former actor said he had been "going at it" since he was eight and that he had no regrets about leaving Hollywood.
Nicollette Sheridan
Salary Loss: $200,000 per episode
Reason: Left Dynasty due to a family emergency
Nicollette Sheridan's reasons for leaving Dynasty are different from most of the actors featured on this list. She was cast as the manipulative Alexis Carrington and played her role perfectly. She departed from the show in March of 2019 due to a family emergency. Her mother was seriously ill at the time.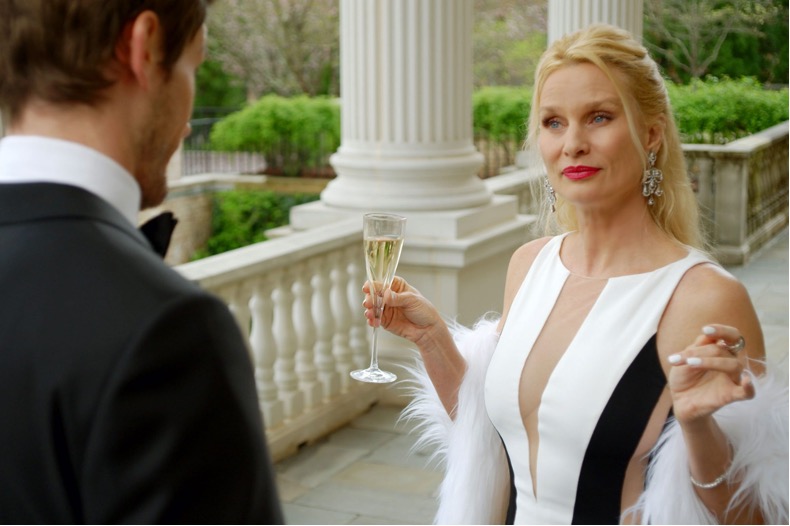 Unlike Desperate Housewives, which Sheridan was desperate to leave, Dynasty was a show in which Sheridan would have been happy to stay. Things were going well for her character, and her departure left a gaping hole in the show's cast.
Mischa Barton
Salary Loss: $15,000 – $20,000 per episode
Reason: Left The O.C. as she had grown tired of the show
Like many other actors who left their respective shows, Mischa Barton said goodbye to The O.C. because she had grown tired of her role. She explained that it was her decision to get written off the show, which is why her character, Marissa Cooper, was killed in a car accident.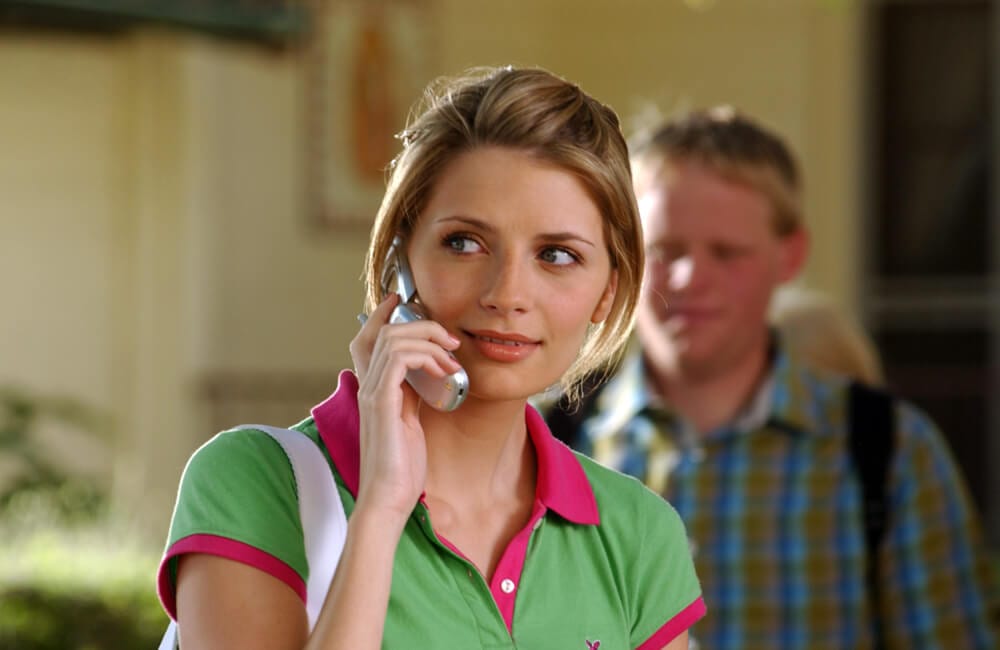 The death of Barton's character was a poignant moment, one that altered the fortunes of the show completely. The O.C. only lasted four seasons after Mischa departed, which is a short run for a teen drama series.
Pauley Perrette
Salary Loss: $22 Million per season
Reason: Left NCIS due to cast disputes
Pauley Perrette's character, Abby Sciuto, was a fan favorite on NCIS thanks to her quirky persona. So, fans were puzzled when Perrette suddenly left the show. Aside from being an important cast member, Pauley gave up millions of dollars due to rising tension between her and her castmates.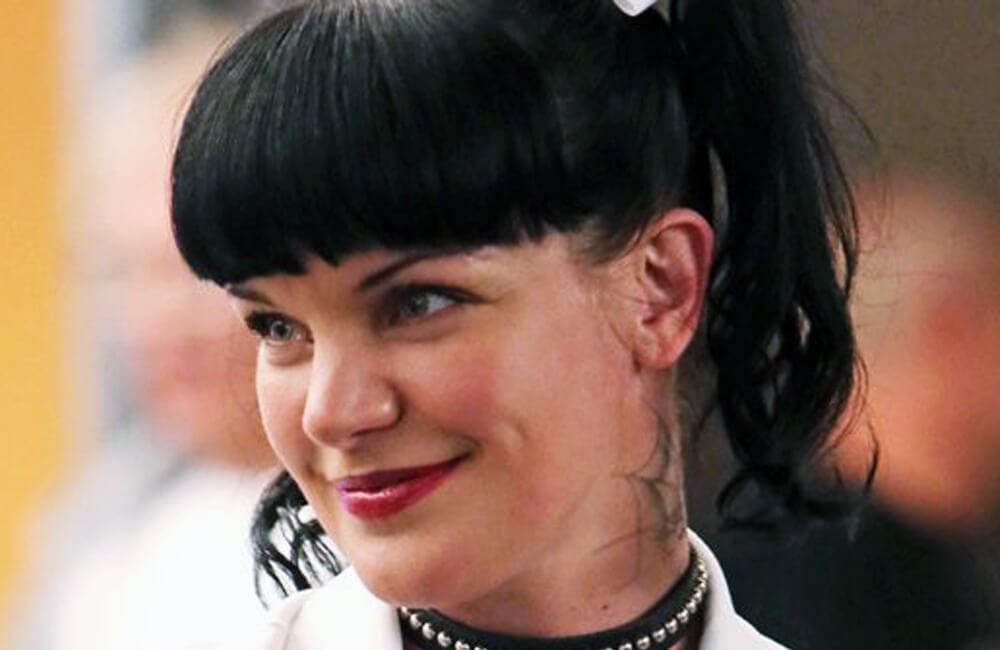 The disputes forced Perrette out of the series, with the actress stating that she won't consider returning. She sought fulfillment by appearing in other TV roles, most notably Broke in which she plays the main role of Jackie.
Suzanne Somers
Salary Loss: $35,000 per episode
Reason: Left Three's Company due to a contract dispute
Suzanne Somers captured the hearts of many with her character Chrissy Snow in Three's Company. She was earning $35,000 per episode at the time and wanted to negotiate a salary raise with the producers. ABC denied her request, and the contract negotiations between the two parties fell apart.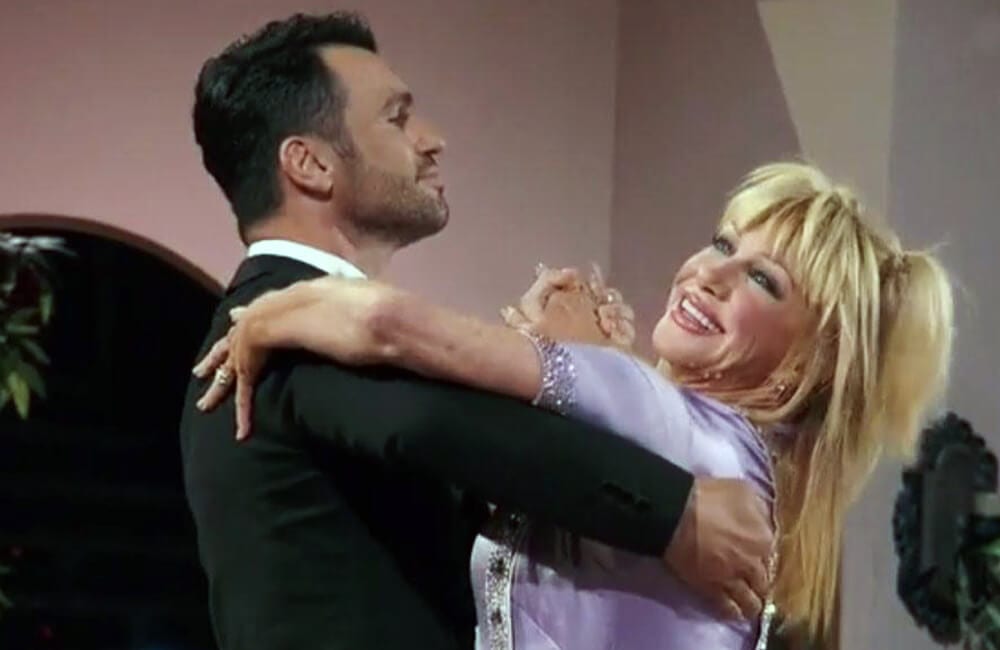 Chrissy Snow was loved by fans, and her departure left them completely devastated. Somers was replaced by Jenilee Harrison. While fans felt sad to see her leave, they also hoped that she would go on to land a bigger role.
Sophia Bush
Salary Loss: $250,000 per episode
Reason: Left Chicago P.D. due to the exhausting work schedule
Sophia Bush was supposed to be a mainstay on the hit cop drama Chicago P.D., but the exhausting work conditions forced her to exit the show prematurely. She revealed her reasons for departing the series on a podcast with Dax Shepard.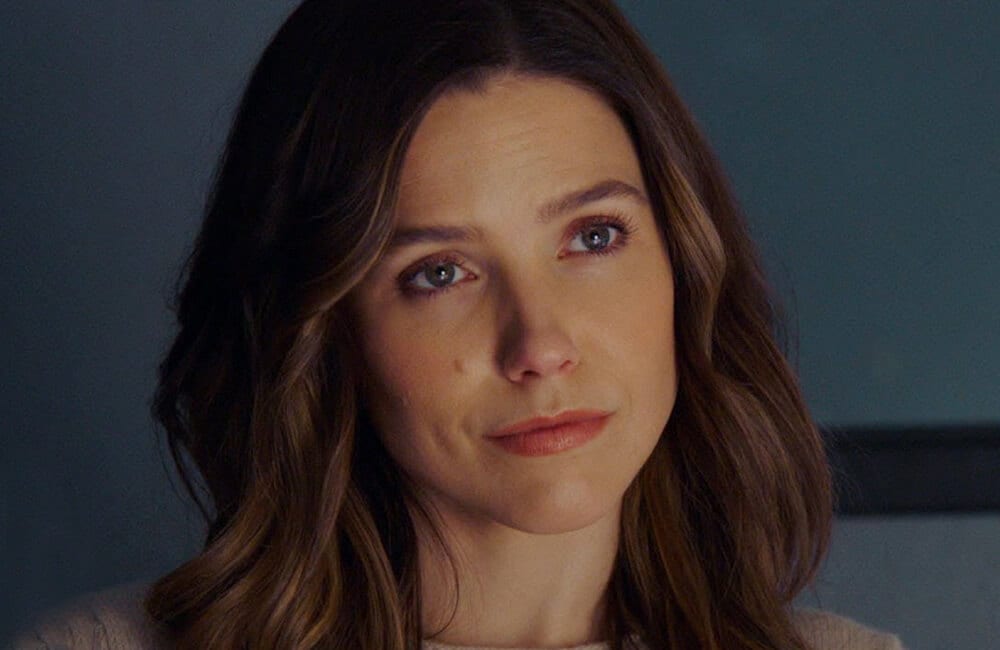 Bush said that while she programmed herself to continue with filming, the exhausting workload was too much for her to overcome. She admitted that she will miss filming for Chicago P.D., but she felt that leaving was necessary for her health.
Shemar Moore
Salary Loss: $100,000 per episode
Reason: Left Criminal Minds to pursue other life goals
Shemar Moore's character, Derek Morgan, was a fan favorite on the American drama series Criminal Minds. After spending many years with the franchise, Moore felt that he had outgrown his role as Derek and wanted to move on from the show. He said that he would miss Criminal Minds but was ready to focus on his personal life.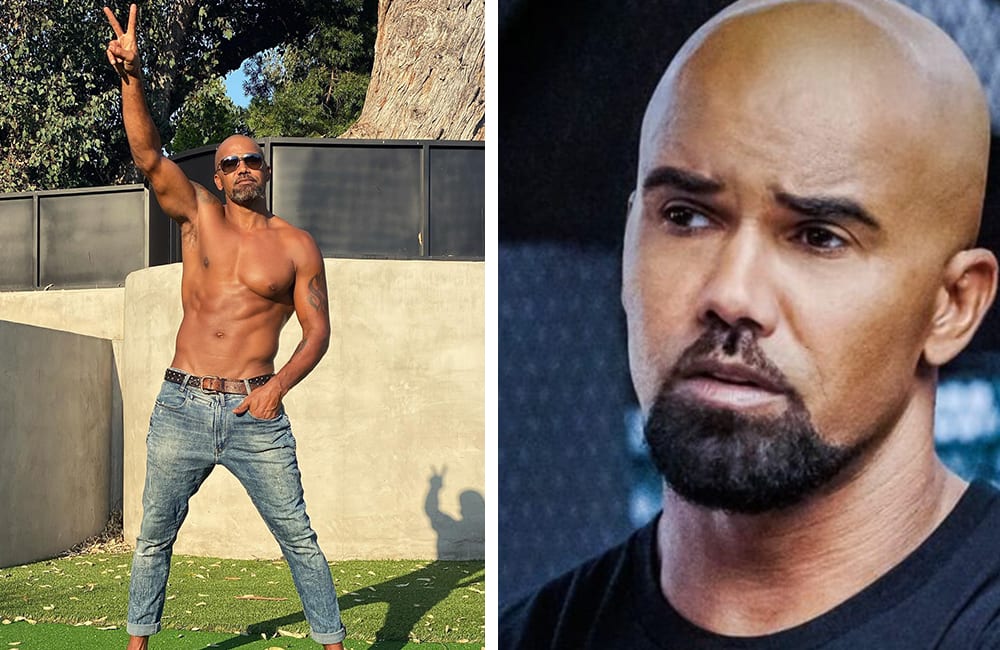 He revealed to TV Guide exactly why he left the series. Morgan said he wanted to travel more, get married, and have kids. The taxing filming hours hindered Moore's plans, prompting him to end his contract early to pursue his personal goals.
Farrah Fawcett
Salary Loss: $40,000 per episode
Reason: Left Charlie's Angels as she was unsatisfied with her on-screen portrayal
Farrah Fawcett became a bonafide superstar after her performance in Charlie's Angels earned her global popularity. Despite getting critical acclaim for her role, Farrah left the show after just one season.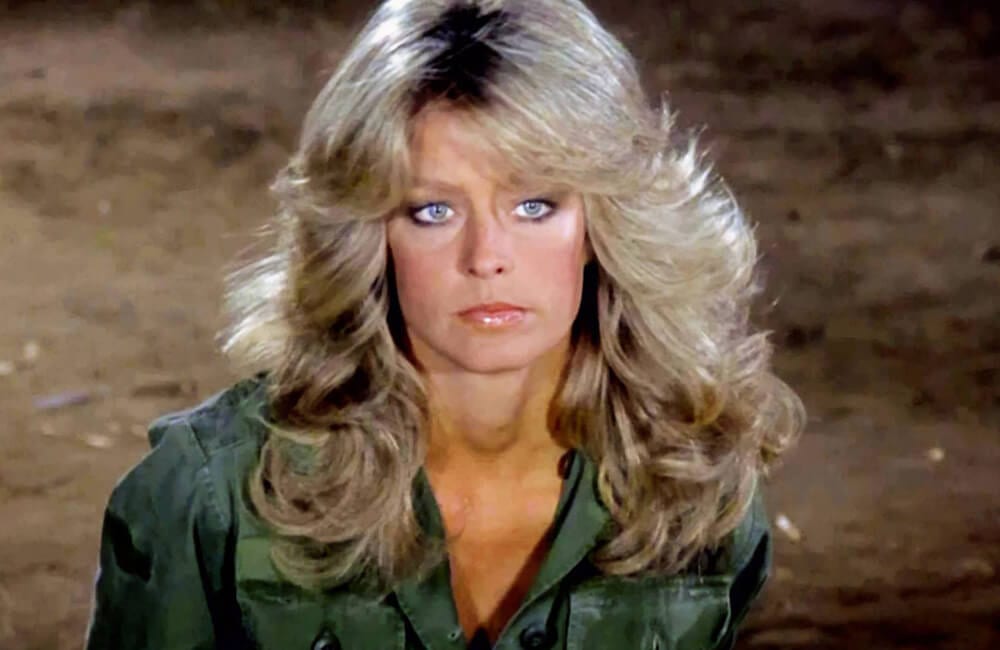 The main reason for her departure was the way she was portrayed in the show. She was interested in her creative growth and wanted to land major movie roles at the time. It was a total shocker to see her leave, and her acting career was never the same after she turned her back on Charlie's Angels.
Damon Wayans
Salary Loss: $150,000 per episode
Reason: Left Lethal Weapon due to health concerns
Damon Wayans caught Lethal Weapon fans by surprise after announcing his departure from the series. He played the role of Roger Murtaugh in the show (played by Danny Glover in the films). Wayans' departure came as a result of undisclosed health issues that prevented him from being able to work.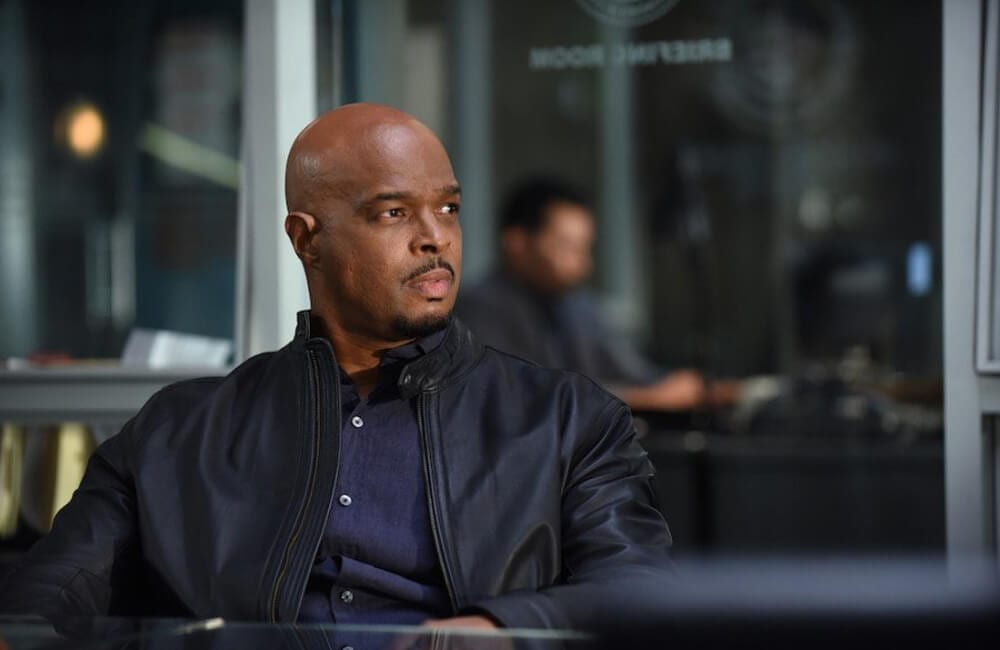 Lethal Weapon ended in 2019, and Wayans eventually returned to acting (and producing) after making a full recovery. Recently, he's been collaborating with ABC on a new project, so expect to see more from the actor and comedian soon.
Pamela Anderson 
Salary Loss: $200,000 per episode
Reason: Left Baywatch to look for other opportunities
Pamela Anderson rose to stardom as CJ Parker on Baywatch. She was a shining star from season three to season seven, and she became an icon for her red bathing suit. After spending four years on the show, Anderson decided to leave, citing interest in other opportunities as her reason.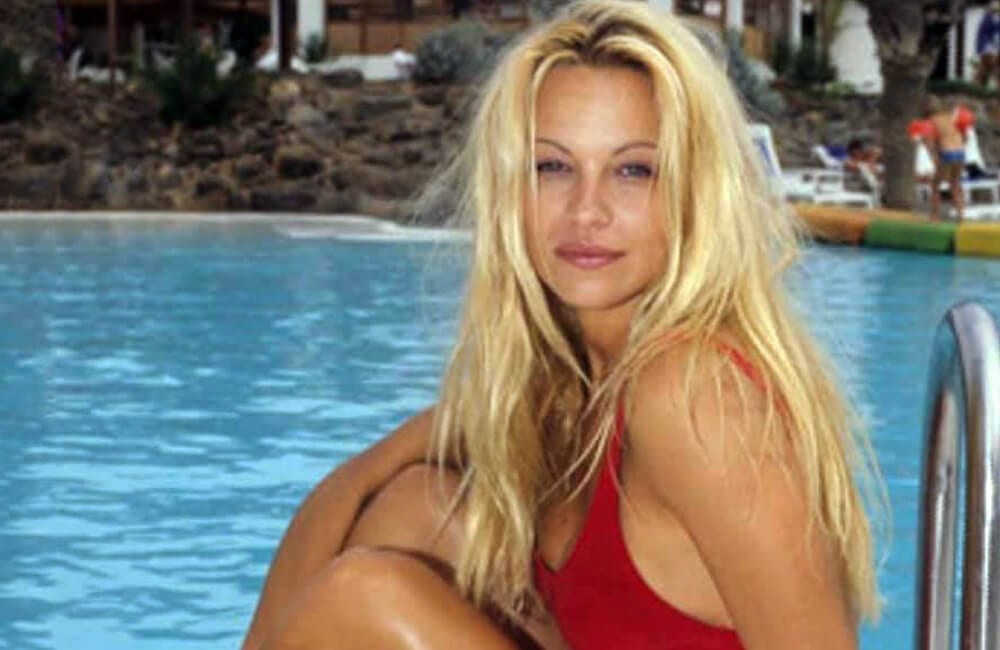 There were no hard feelings between Anderson and her castmates. This was evident when she reappeared in the reunion special Baywatch: Hawaiian Wedding. Her character, CJ, was written off by going to Mexico to live with a rockstar.
David Caruso
Salary Loss: $1 million per episode
Reason: Left NYPD Blue due to salary disputes
NYPD Blue was different from any other cop show because it had a sense of realism behind it. There were also sprinkles of nudity and alcoholism that gave the show plenty of minor controversies over the years, but overall, it was a highly successful series.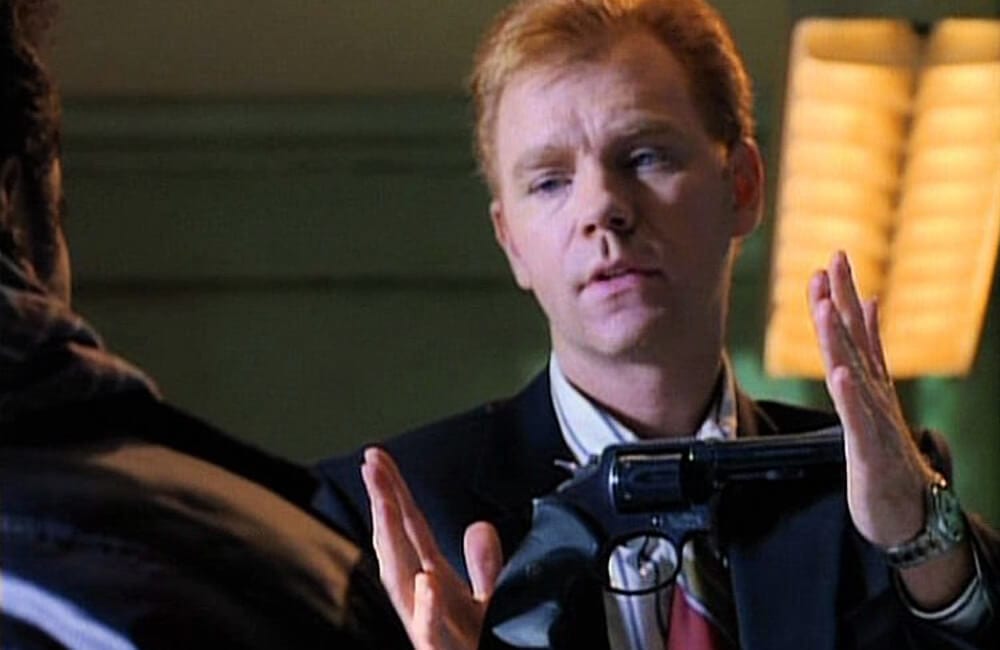 David Caruso portrayed Detective John Kelly on NYPD Blue and received a Golden Globe award in 1994 for his work. Unfortunately, Caruso left the show because of contract disputes and his desire to land big movie roles. Still, the series was a massive success, and it opened up big opportunities for Caruso's acting career.
Lecy Goranson
Salary Loss: $250,000 per episode
Reason: Left Roseanne for college
There were plenty of actresses who played Becky on Roseanne, but according to fans, Lecy Goranson was their favorite. Becky departed the show at the end of season four to focus on her studies. She was a full-time student at Vassar College at the time, and her priority was to finish her schooling.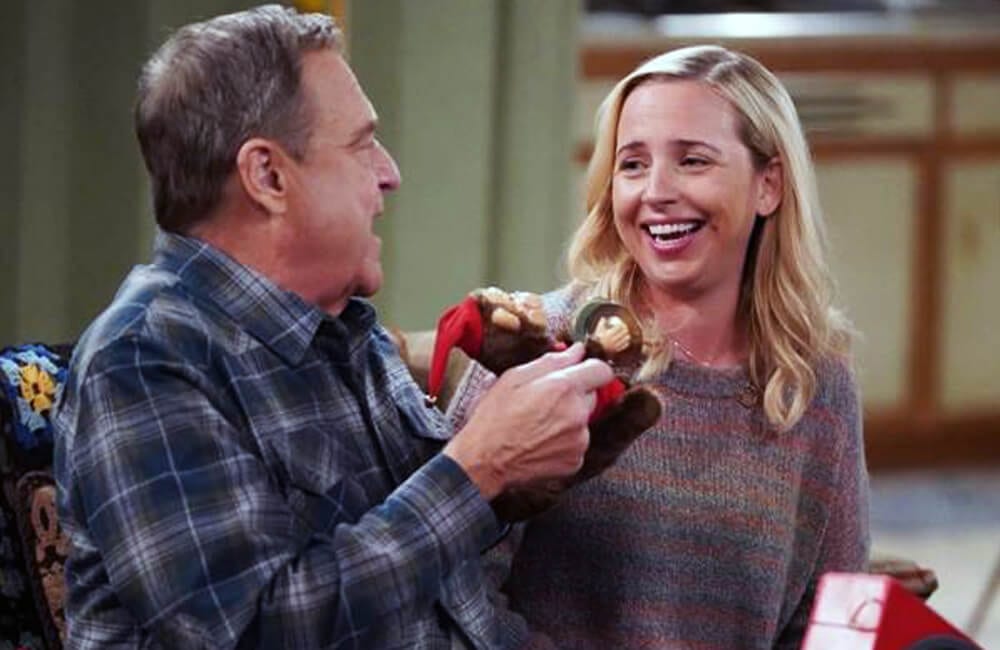 Goranson returned for a brief period (she reappeared in the show's final season) before leaving again. Roseanne was going to be rebooted when Lecy came back, but the original creator left and cut the whole thing short.
Micheal Keaton
Salary Loss: $6 Million per movie
Reason: Left Batman to honor his original director
According to many diehard Batman fans, Michael Keaton is tied with Christian Bale as the best Batman actor of all time. His iconic portrayal in Batman Returns cemented his status as a Hollywood icon, and he received critical acclaim for his performance.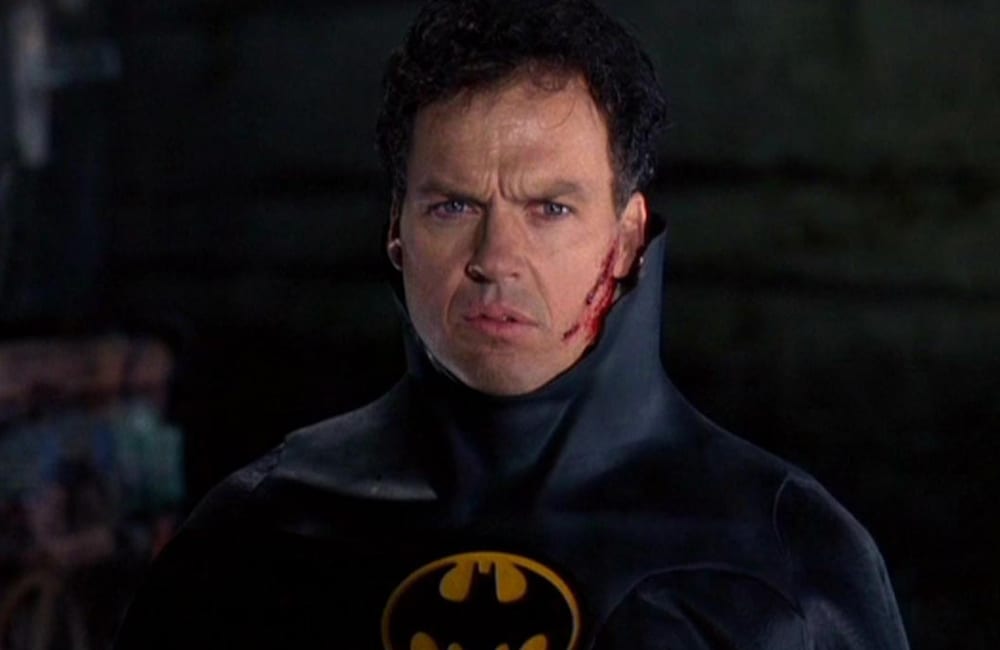 Keaton gave up the role after his director, Tim Burton, was replaced in the third Batman film. Keaton had strong ties with Burton, and he couldn't imagine continuing without his previous director. Val Kilmer stepped up to answer the Bat-signal along with director Joel Schumacher.
Nina Dobrev
Salary Loss: $40,000 per episode
Reason: Left The Vampire Diaries as she felt done with her character
Nina Dobrev's character, Elena Gilbert, was a central figure on The Vampire Diaries, which is why fans were surprised when she left after season six. Many assumed that her departure was due to her break-up with former co-star Ian Somerhalder, but that wasn't exactly the case.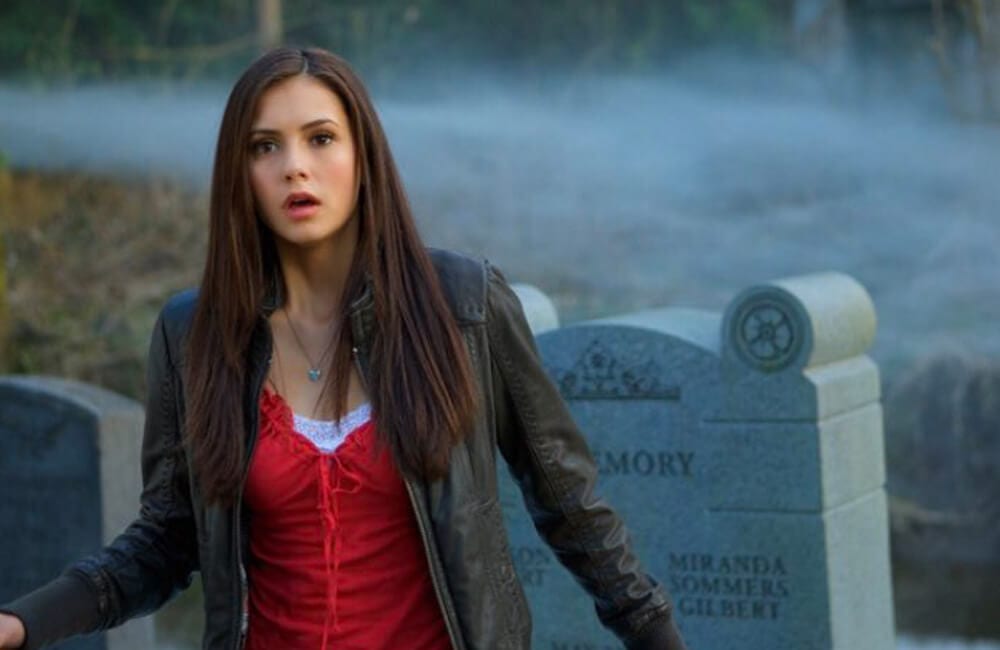 Dobrev felt like her character had run its course, and she wanted to leave the show on a high note. She and Ian are still friends, it's just that her time as Elena had come to an end.
Shelley Long
Salary Loss: $300,000 per episode
Reason: Left Cheers to land movie roles
Fans and producers have lauded Shelley Long for her impeccable acting in the 80s sitcom Cheers. She and former co-star Ted Danson performed brilliantly in the show, elevating both of their career to new heights.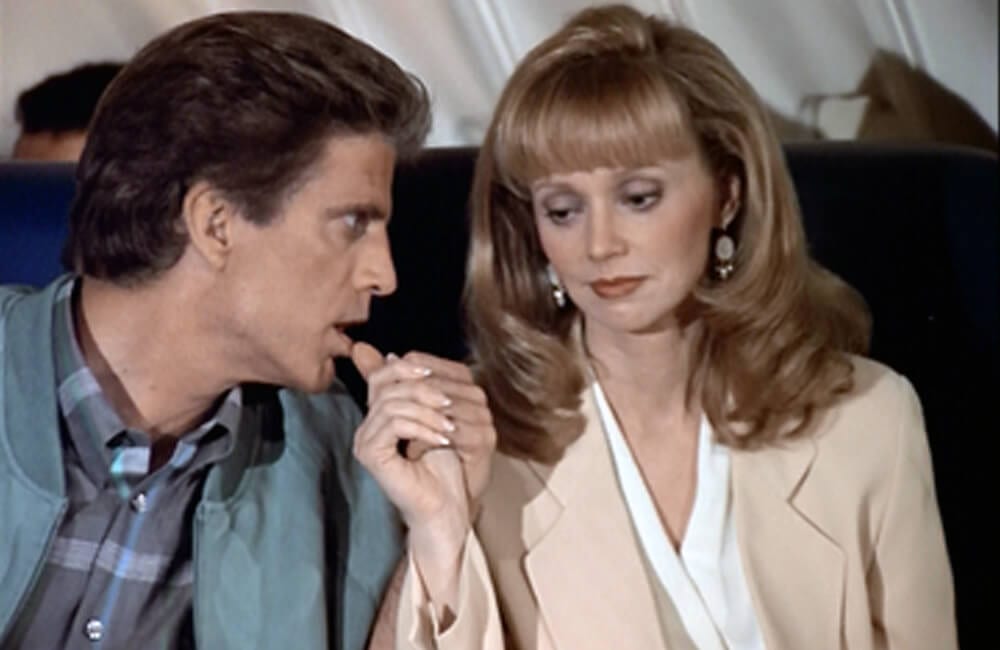 Shelley felt ready to step into bigger movie roles, hence her request to leave the show. She also believed that her character, Diane Chambers, had run her course. Since then, she's made dozens of appearances in films, and it seems her decision to leave paid off in the long run.
Crystal Reed
Salary Loss: $600,000 per episode
Reason: Left Teen Wolf due to age differences between her and her character
It's not uncommon for producers to hire actors in their mid-twenties or early thirties to play teen characters. This was exactly the case with Crystal Reed who played Allison Argent in the supernatural drama series Teen Wolf.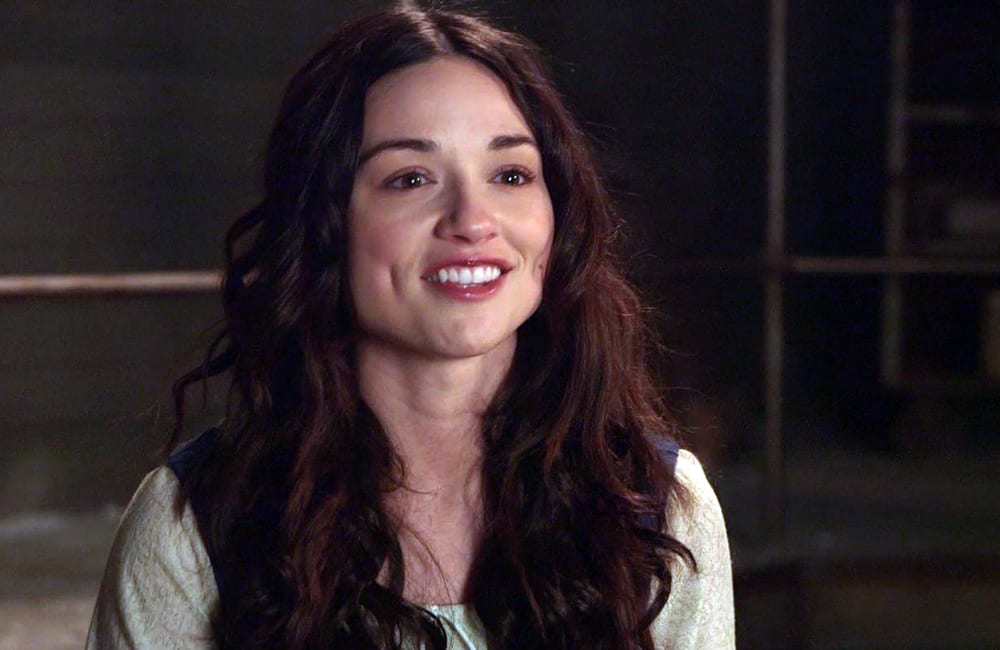 After spending three years on the show, Reed chose to leave because of the age gap between her and her character. She also stated that she wanted to do things differently on a creative level. So, Reed set off in search of other opportunities to showcase her acting skills.