Actors Who Died Before the Completion of Their Final Films
Famous for her role as Princess Leia Organa of the once peaceful blue-green planet Alderaan, before its destruction by the malevolent Death Star, actress Carrie Fisher suffered a cardiac arrest thousands of feet above the earth onboard a commercial aircraft bound for the City of Angels.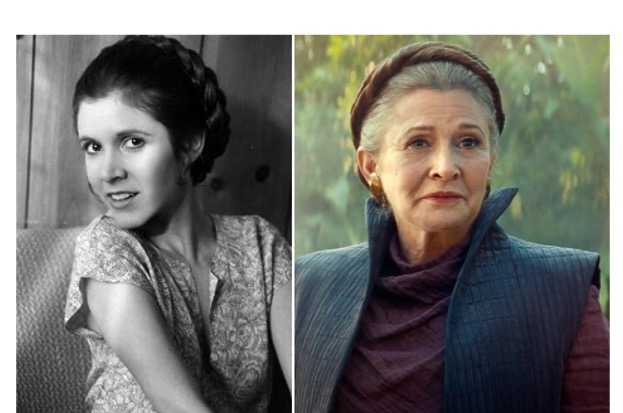 Fisher died a few days later, on December 27, 2016, a year before the film she'd been working on – Star Wars: The Last Jedi – hit theaters. Some unreleased scenes and footage from The Force Awakens were used in The Rise of Skywalker, which was released in 2019 and was touchingly dedicated to the beloved actress. Of course, Carrie Fisher was not the only actor to pass on before her latest project wrapped. Read on to discover the details about actors who never got to witness the release (not to mention the success) of their final work.
Luke Perry 
It took Luke Perry hundreds of attempts before he got his first acting job, and he had to take odd jobs outside entertainment to keep things afloat. From working in a doorknob company to the tough work of asphalt overlaying, Perry showed unfaltering commitment. Finally, his hard work paid off, and he landed a few roles in soap operas in the late 1980s.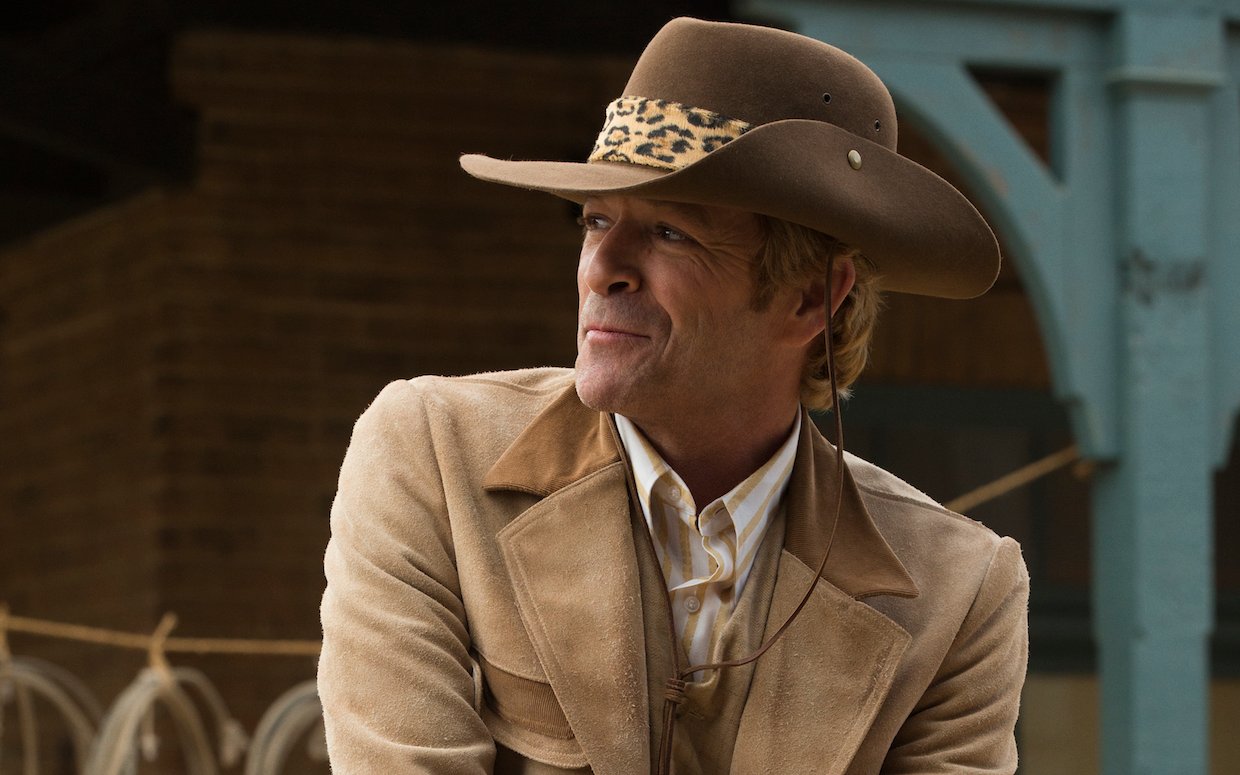 Perry rose to fame in Beverly Hills 90210 as Dylan Mckay. A hotshot heartthrob at his peak, he also starred in Buffy The Vampire Slayer. Later in his career, Perry worked with the highly energetic director Quentin Tarantino on Once Upon a Time in Hollywood. Sadly, he died suddenly of a stroke at the age of 52, and the film was released in the US four months after his death.
Cameron Boyce
Cameron Boyce had been a child actor for years before he finally snagged his first major role in the Disney series Jessie. Following a positive reception for his performance, he also starred in the Descendants franchise, with more work lined up, paving the way for his rise to prominence.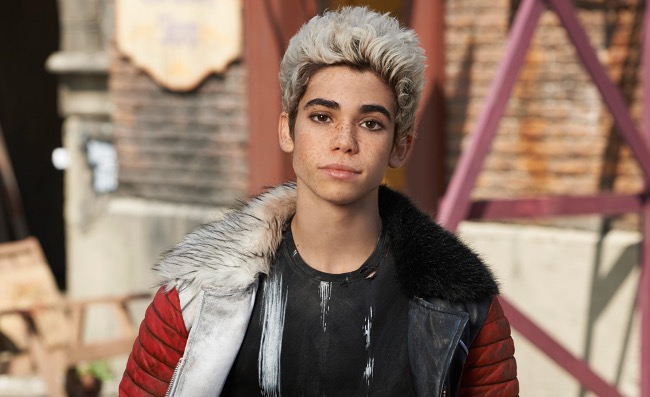 Unfortunately, Cameron Boyce died in his sleep when he was just twenty years old. He had suffered an epileptic seizure. The young man never saw his career bloom to more mature roles. Runt, Mrs. Fletcher, and the third installment of Descendants were released after his unexpected death.
The Voice, Whitney Houston 
Aptly nicknamed "The Voice," the great success of her songs – over two hundred million records sold and seven singles landing at number one on the Billboard Hot 100 – helped Whitney Houston build a career as an actress. Of the many offers sent her way, she chose to debut as a leading lady in The Bodyguard alongside Kevin Costner.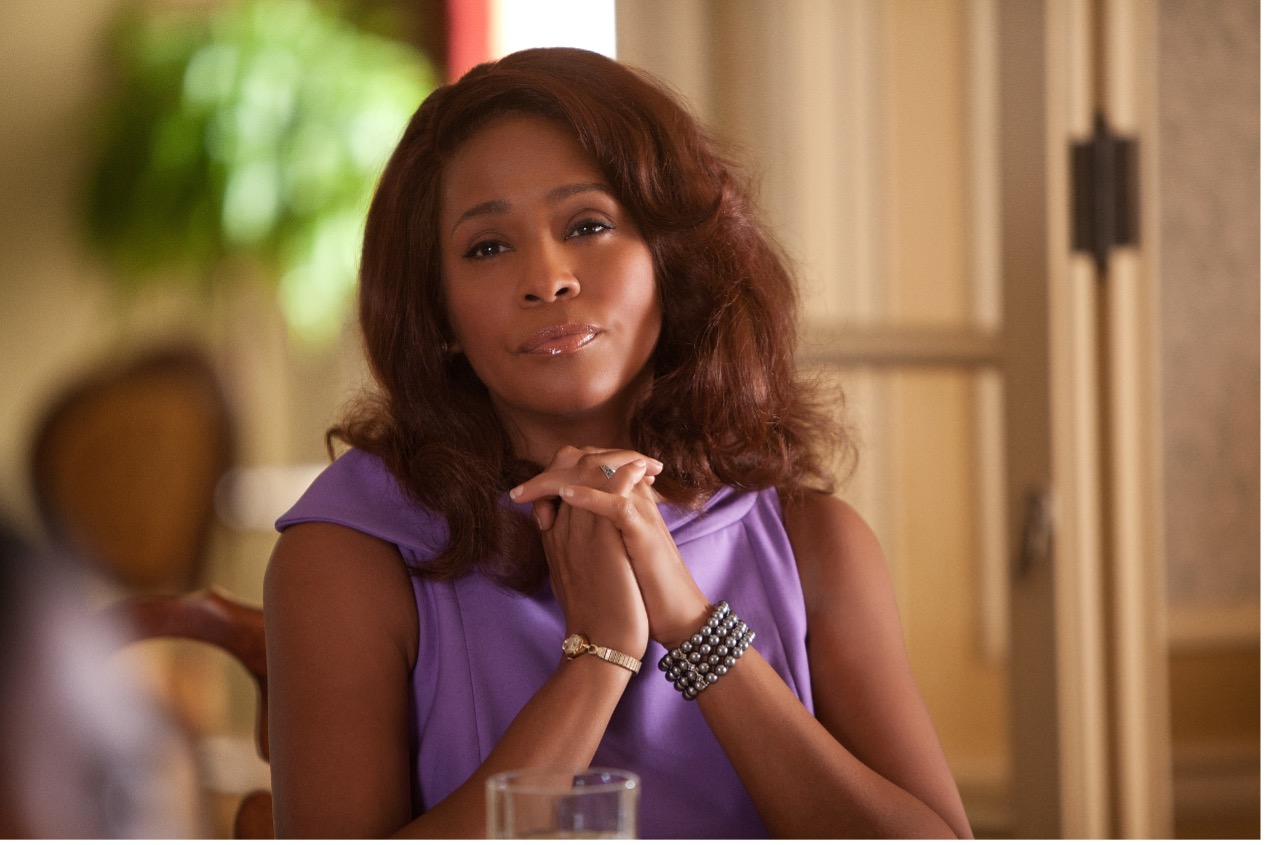 This was followed by considerably successful films Waiting to Exhale and The Preacher's Wife, but Houston was becoming more erratic because of her drug abuse. She made a comeback in Sparkle but drowned in her own bathtub due to a heart problem and the effects of drug use. Sparkle hit theaters 48 months after she passed away.
Marvel's Stan Lee
A progenitor of famous superheroes like Spiderman, Iron Man, the X-Men, Hulk, the green monster, and Thor, Stan Lee also liked to indulge himself with cameo appearances in films he produced. He loved appearing alongside his creations, brought to life from paper to the silver screen.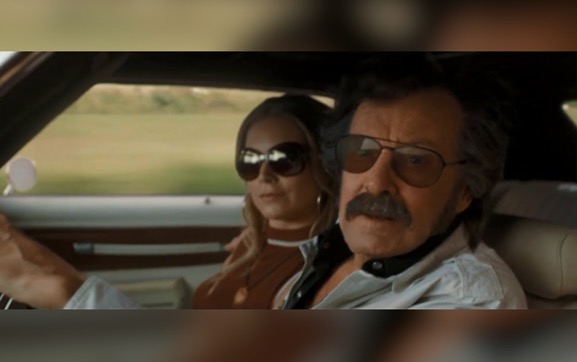 Stan Lee passed away a month before his 96th birthday in November 2018. Marvel fans were treated to Lee's posthumous cameo appearances in Captain Marvel and Avengers: Endgame, which offered final glimpses of his playful nature.
William "Adam West" Anderson
1950s actor Adam West's appearance in a Nestle TV commercial as Captain Q caught the attention of TV producer William Dozer. It was a discovery that landed him the role of Bruce Wayne. He starred in ABC's Batman series and eventually in a feature film in 1966, earning him eternal fame.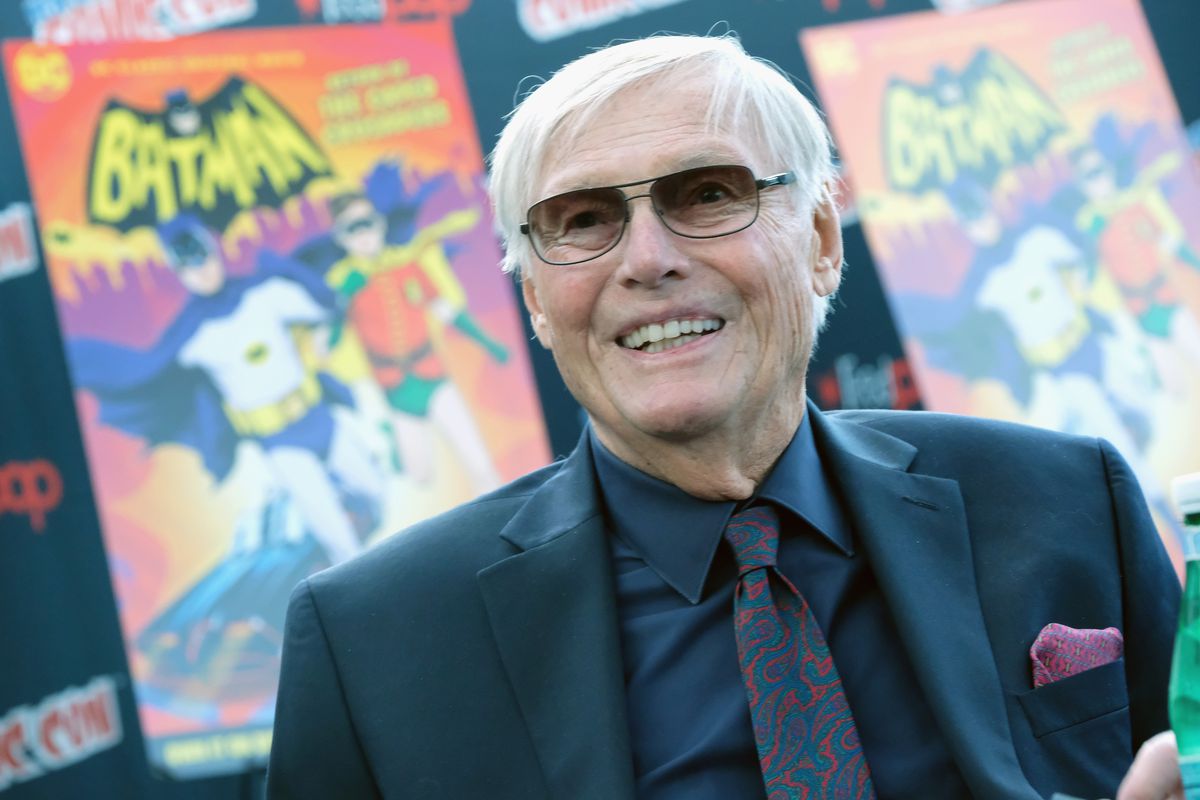 Upon his death in 2017, his friend Burt Ward called him "the real Batman, and truly the Bright Knight." Two years after his passing, Batman vs. Two-Face was released, and to the fans' delight, they were able to listen to the "real" Batman's voice – provided one last time.
Anton Yelchin's Freak Accident
Yelchin started his career as a child actor and, in 2001, starred in Hearts in Atlantis. He worked on independent films because he felt like it gave him a totally different life and more exciting places to explore as an actor. He enjoyed shifting from Indie to mainstream films in an acting career that spanned close to sixteen years.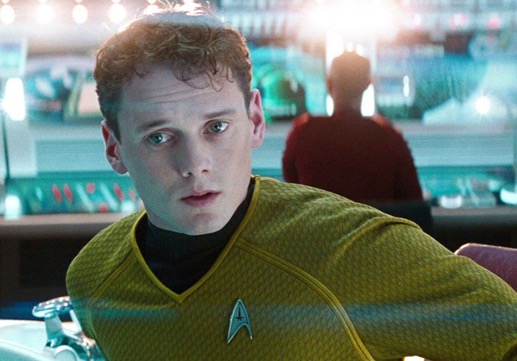 Anton Yelchin had so much more to offer, but a freak accident ended his life at the age of 27. Sadly, when checking his mail one day, he was pinned against his own gate by a vehicle. This was before the release of the third Star Trek Beyond film, in which he played the role of Pavel Chekov. 
John Vincent Hurt
Over a decades-long acting career, John Hurt was responsible for such great works as A Man for All Seasons, the crime film 10 Rillington Place, and Midnight Express. He was awarded a Golden Globe for his role in the latter. He also impressed audiences in The Elephant Man, and the film's director, David Lynch, described Hurt as the world's greatest actor.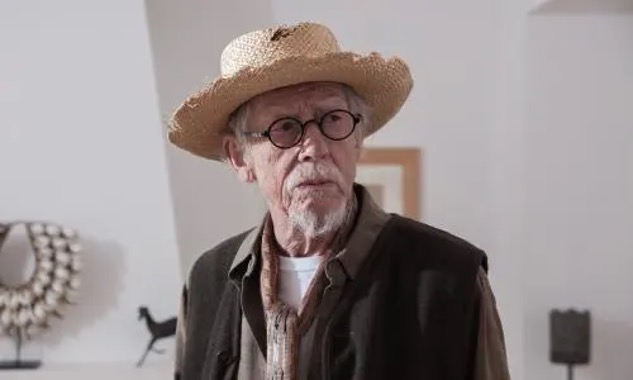 Despite undergoing treatment for pancreatic cancer, the English actor continued with his work, barely completing That Good Night, which was released after his passing along with Damascus Cover, and My Name Is Lenny.
Carrie Fisher (aka Princess Leia)
When the character Princess Leia of Alderaan was first introduced in 1977 as a brave undercover spy for the Rebel Alliance, actress Carrie Fisher was only 19. It turned out to be a vital role that shaped the future of her career.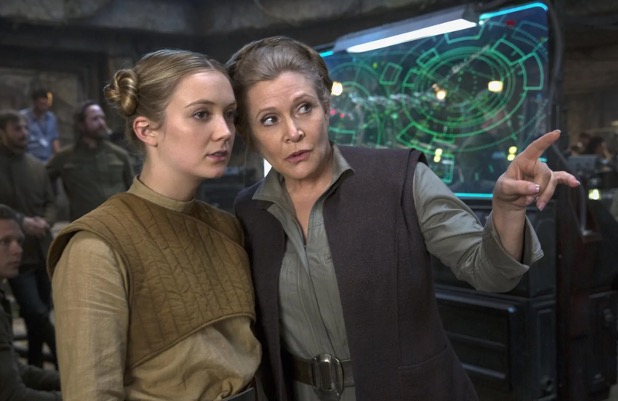 She returned for the new Star Wars trilogy in 2015 but died just a year into the project after suffering a heart attack onboard a commercial flight to LA. She'd been working on The Last Jedi at the time, which was released a year after her untimely death. 
The World's Most Beloved Villain, Alan Rickman
Alan Rickman's talent was such that he could star in a wide array of roles, from being the Sheriff of Nottingham to the reserved Colonel Brandon in Sense and Sensibility. Of course, Rickman was best known as a villain, and it seems that he enjoyed the infamy that started with his portrayal of Hans Gruber in Die Hard.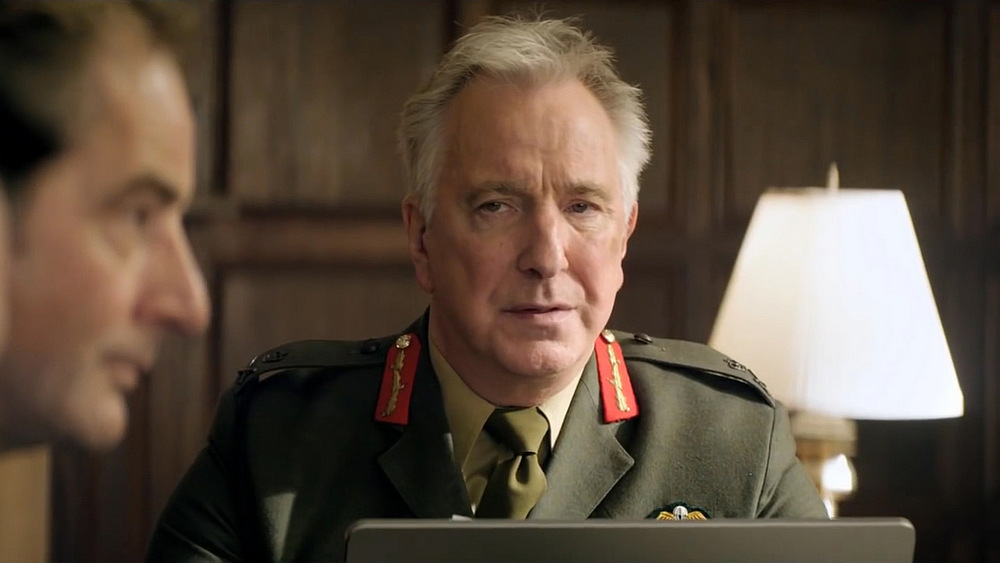 Rickman's final movie, Eye in the Sky, was released after his death from cancer. We also heard his voice acting as Absolem the Caterpillar in Alice Through the Looking Glass after his 2016 death.
Master of Ad-Libbing, Robin Williams
Robin Williams masked his perfectionism with comedy, and as an actor, he was a natural at ad-libbing. His characters grew in unpredictable ways during filming, meaning even the direction couldn't be sure of how the film would turn out. Williams wowed fans when he pivoted to dramas and thrillers like Awakening, Insomnia, and One Hour Photo.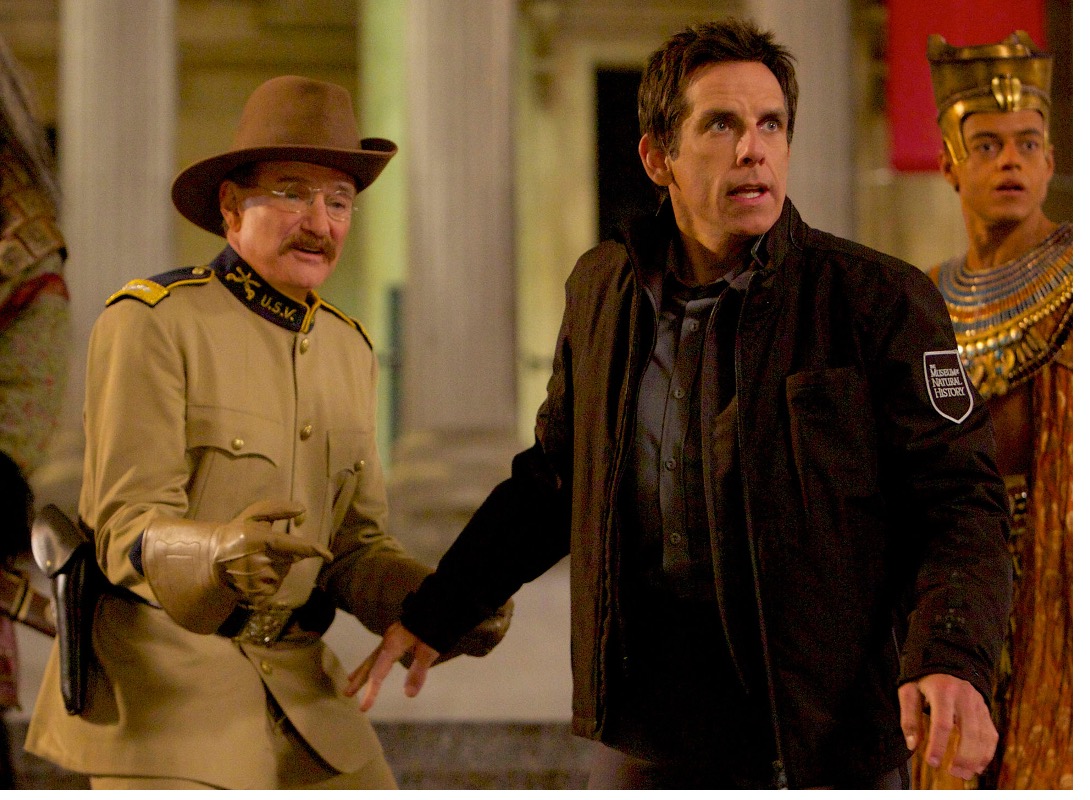 Unfortunately, the beloved artist took his own life in 2014, leaving his family and fans in shock. Motion pictures Merry Friggin' Christmas, Absolutely Anything, and Night at the Museum: Secret of the Tomb were released after his death, leaving a bittersweet memory for those who loved him dearly.
James Gandolfini (aka Tony Soprano)
James Gandolfini became synonymous with mobsters in America thanks to his role as Tony Soprano in the crime drama series that lasted for six gripping seasons. He was talented and adaptable enough to handle a variety of projects, including The Taking of Pelham 123 and the fantastical Where the Wild Things Are.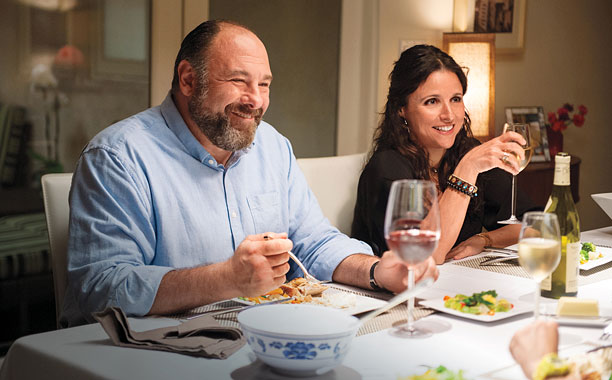 His last performance was in Enough Said with Julia Louis-Dreyfus – a comedy-drama that received positive reviews and earned him multiple award nominations. Gandolfini clinched the Best Actor Awards from the Chicago Film Critics Association and the Boston Society of Film Critics. Sadly, he passed away before the film's release in 2013. 
Transformative Actor Philip Seymour Hoffman
Philip Seymour Hoffman may not have had the looks to be a heartthrob, but he had the goods to transform into a variety of characters. He could be a plausible reincarnation of Truman Capote as well as a bum on the street, successfully depicting failures, sad sacks, and historical figures with style and class.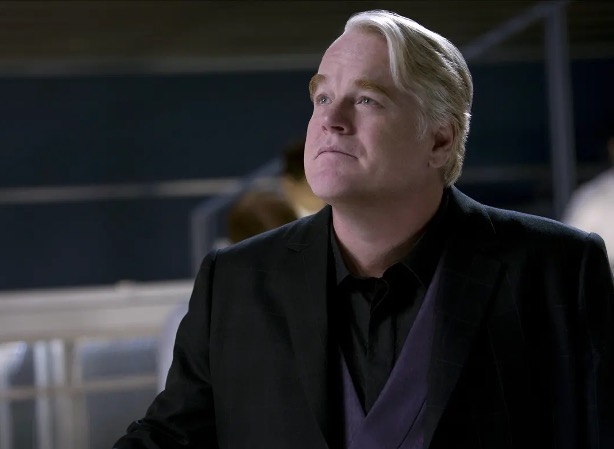 People were surprised when he died of an accidental drug overdose as few people suspected that the talented actor of Doubt and Charlie Wilson's War took drugs at all. He played the role of Plutarch Heavensbee in the Hunger Games series, and the last two installments came out in theaters posthumously.
Fast and Furious Paul Walker
Paul Walker's career began with commercial modeling. He appeared on TV for Pampers at the age of two and later transformed into a child actor who worked mostly in television shows. He got some work in low-budget movies but then gained major traction with The Fast and the Furious.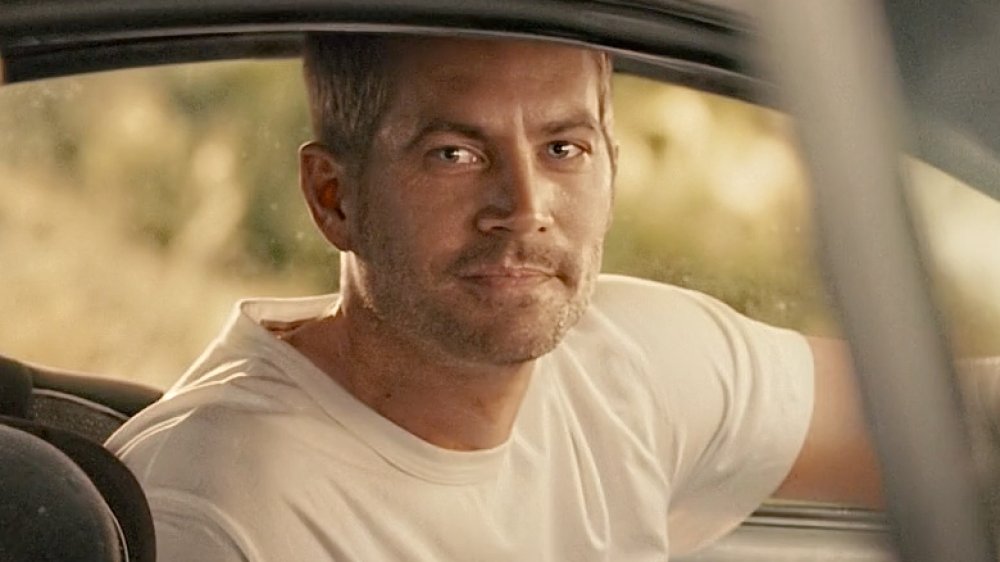 Walker starred in five (out of seven) sequels and was in the middle of filming Furious 7 when he died in a fiery car crash. As a result, his brothers filled in as ringers for his character to ensure he was able to finish his last film.
Brittany Murphy
Brittany Murphy got her major break playing Tai Frasier, who gained self-confidence and fashion sense in the narrative of the 1995 movie Clueless. She then had memorable, albeit supporting roles in films like Freeway and Bongwater.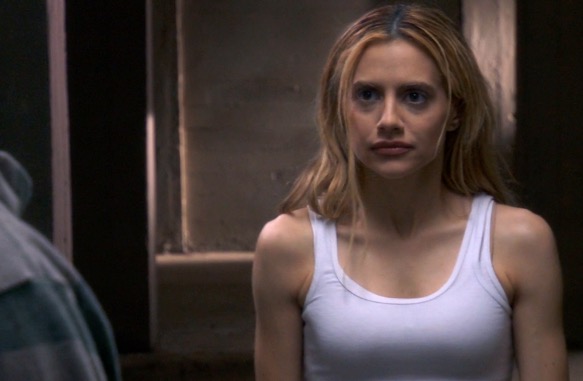 Her performance alongside Eminem in the movie 8 Mile was a critical success, and things were definitely looking up for Murphy until she suffered a cardiac arrest in her bathroom. She had already completed her last work, Abandoned, before she died. The thriller was shown in theaters eight months after her passing.
Bernard Jeffrey McCullough (aka Bernie Mac)
Before Bernie Mac had his eponymous show, for which he collected two Emmy Award nominations, he excelled as a local stand-up comedian in Chicago. He won a talent search that led him to HBO's Def Comedy Jam, which served as a platform for his career to take off.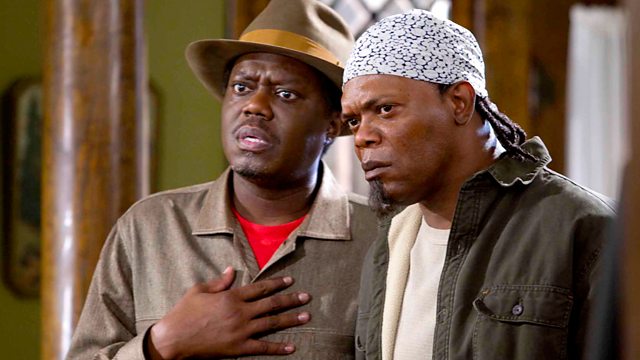 Mac was heralded for his roles in Ocean's Eleven and Charlie's Angels: Full Throttle. He succumbed to sarcoidosis at the age of 50. His presence was felt in Madagascar: Escape 2 Africa as the voice of Zuba the Lion. He also appeared posthumously in Soul Men and Old Dogs.
Heath Ledger
Heath Ledger may have made only 20 films since he moved to the United States, but these were all quality works. From 10 Things I Hate About You to Brokeback Mountain (which has an 87% approval rating on Rotten Tomatoes), critics described him as a marvel.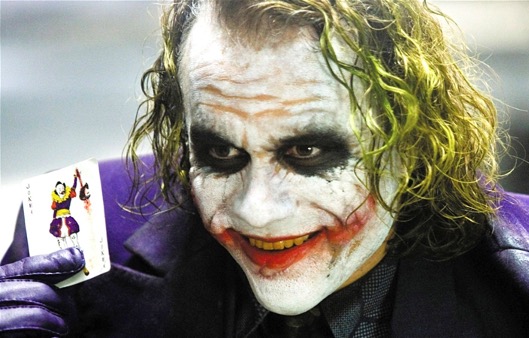 Ledger reportedly had terrible sleeping problems because he couldn't help internalizing his roles. This led him to take various medications that accidentally led to a combined drug overdose. The Dark Knight was released after his death and earned him an Academy Award for Best Supporting Actor. The Imaginarium of Doctor Parnassus was released a year after his death.
Richard Harris (aka Dumbledore)
Richard Harris was 29 years old when he landed his first lead role in 1959. Throughout his forty-six-year acting career, he was nominated for an Academy Award (Best Actor) in This Sporting Life and again in The Field for a role that was originally offered to Roy McAnally.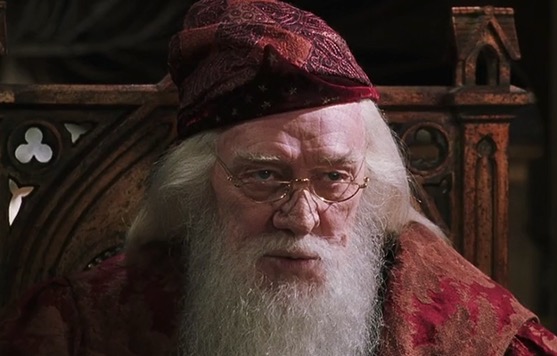 Harris was cast as Albus Dumbledore in the first two Harry Potter films, and young moviegoers were able to witness one of Ireland's greatest actors at work. Sadly, Harris died of cancer in 2002, before Harry Potter and the Chamber of Secrets was released.
Aaliyah Dana Haughton
Aaliyah's success as a singer came from her ability to mix different musical genres. With her soprano vocal range, she blended R&B and hip-hop music smoothly. Looking to improve herself, she attended drama classes and started to progress as an actress.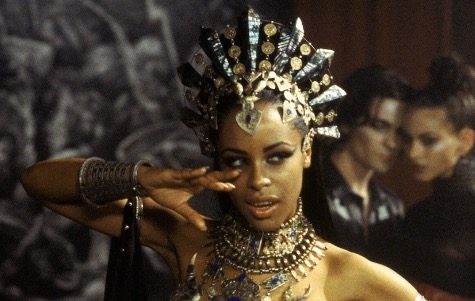 Aaliyah's first film was Romeo Must Die, in which she starred with Jet Li, a combination that many critics felt didn't mix well. This was followed by Queen of the Damned, and the singer was supposed to appear in The Matrix sequels, but she died in a plane crash before she could resume her role as Zee in The Matrix Revolutions.
The Villainous Oliver Reed
This English actor shone brightest whenever he played the role of a villain. His manly image and roguish lifestyle transcended smoothly into fiction, as demonstrated by his portrayal of Bill Sikes in Oliver! Other notable films include The Three Musketeers and Women in Love.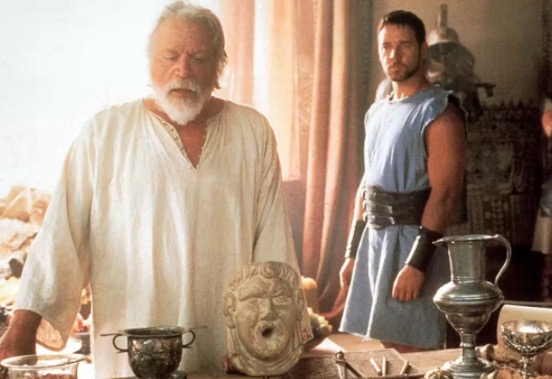 Oliver Reed's last role before he died was as Antonius Proximo in Gladiator. During a break from the shooting, Reed found himself in a drinking challenge against young sailors at a local bar in Malta. While living the hellraiser lifestyle he was known for, he suffered a heart attack. CGI technology and body doubles had to be employed to complete his scenes in the movie.
Comedian Christopher Farley
Chris Farley acted like he was forever going to be a class clown. He was always full of vigor, but this energy betrayed a deep well of insecurity. Still, he had a way of brightening your day whenever you watched Tommy Boy, Airheads, Beverly Hills Ninja, and Saturday Night Live.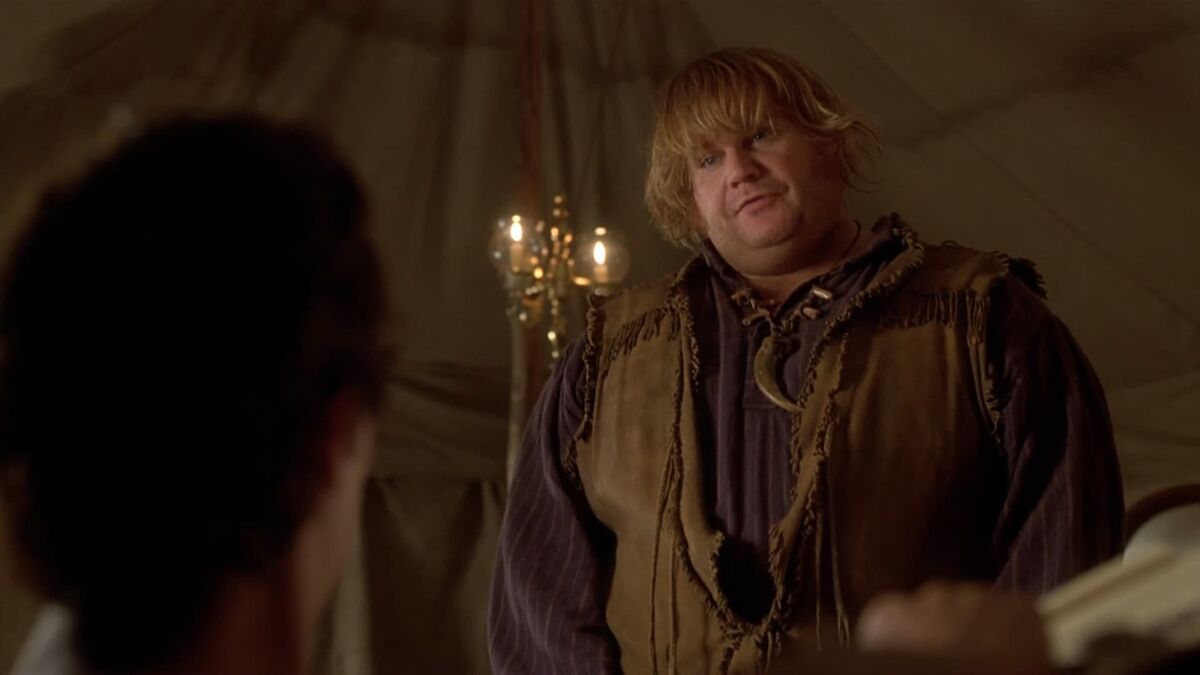 Farley played brash characters well. Where other actors would have failed, he succeeded in making his audience happy with his franticness. Farley died of a drug overdose at the age of 33. Dirty Work (in which he had a cameo appearance) and Almost Heroes were shown in cinemas months after he was found dead in his apartment.
2Pac Shakur
Tupac Shakur's songs melodiously counter the injustices of society, addressing issues that make most people uncomfortable to discuss in the open. This formula has accounted for 75 million records sold, making 2Pac one of the most influential artists of all time.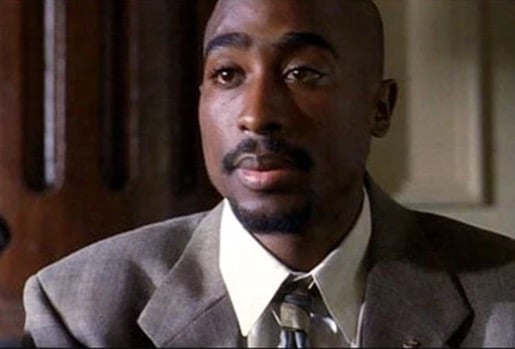 He was also a good actor, with films Juice, Poetic Justice, and Above the Rim demonstrating his talent. He was described as the "most magnetic figure" in a review by Rolling Stone magazine. After being hit in a drive-by shooting, Shakur died at the age of 25. A year later, his last movie, Gang Related, was released.
Natalie Wood
Natalie Wood began her career as a child actress, first appearing in Happy Land as an uncredited five-year-old. She later starred alongside Orson Welles, who was so impressed with her abilities that he described her talent as "terrifying." She went on to star in classic films like Rebel Without a Cause and Splendor in the Glass.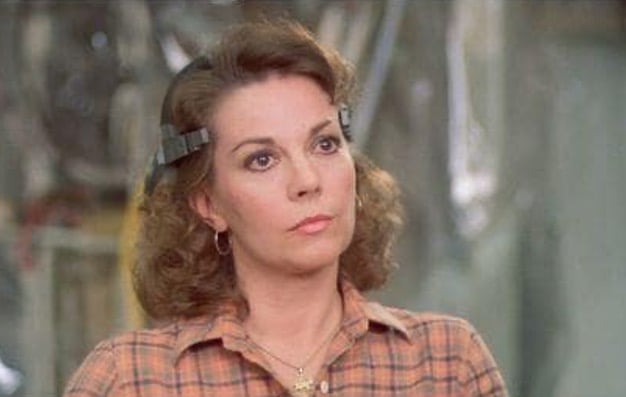 Wood mysteriously died by drowning while on a boating trip with her husband. This was during the filming of Brainstorm, which went on to have a limited theatrical release two years after Wood's death.
Raul Julia 
Raul Julia moved to New York after high school and fell in love with Broadway. He was active in the city's plays and projects until he landed a role in Sesame Street. His film debut came with The Panic in Needle Park, which also starred Al Pacino.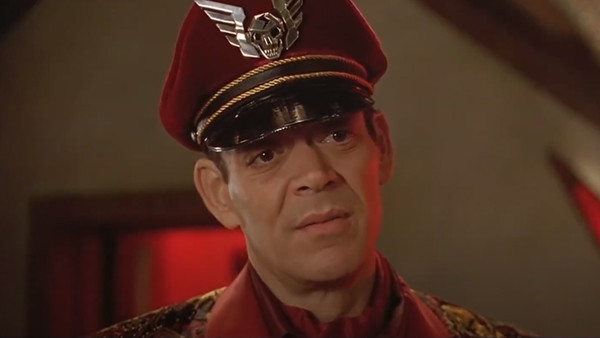 Julia's other notable works include The Burning Season, The Tempest, and the Kiss of the Spider Woman. After his death, Julia's remains were transported to Puerto Rico. His last film, Street Fighter, was dedicated to him and released two months after he passed away.
Sweet John Candy
Artists who've worked with John Candy only have nice things to say about him. The man was affable and as sweet as could be. Thanks to Second City Television, of which Candy was a member in Toronto, he became known in North America, where he began what would be a great acting career. His famous films include Splash, Stripes, and Spaceballs.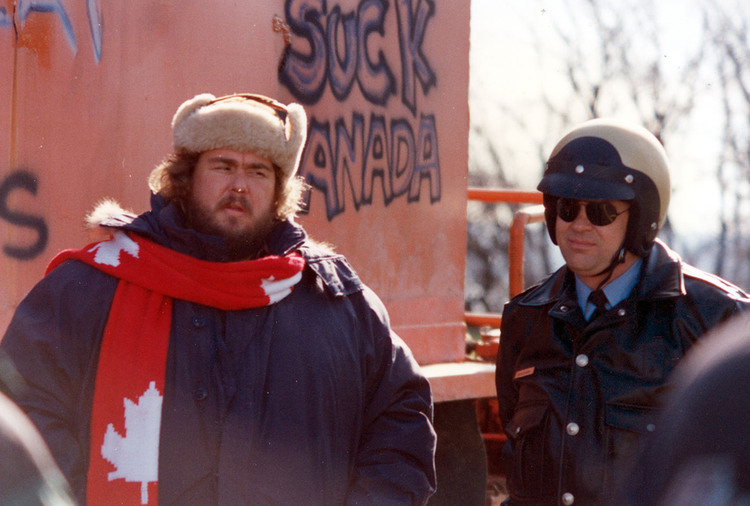 Despite his family's history of heart attacks, John Candy ate excessively, especially when under stress. Like his father before him, he died of a heart attack at a young age. Candy was just 43 at the time of his death. Wagons East and Canadian Bacon, his last two films, were both posthumously released.
Jean Harlow – the Platinum Blonde
Jean Harlow got her first major part in the movie Hell's Angels, but most of her success came after she moved to Metro-Goldwyn-Mayer. There, she starred in hits such as Red-Headed Woman, Dinner at Eight, and Red Dust.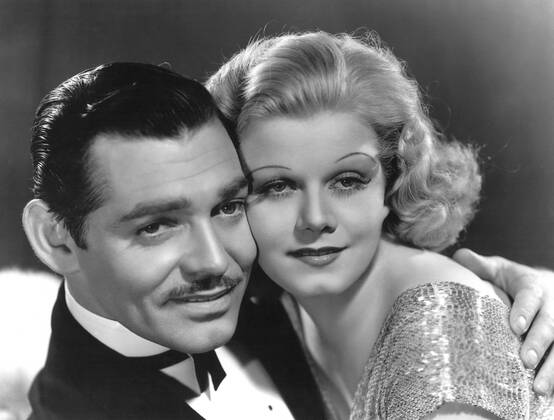 Harlow's stock rose so rapidly that she soon rivaled stars like Greta Garbo and Joan Crawford. Sadly, the Platinum Blonde died of kidney failure while still working on the film Saratoga. To finish the film, they had to use a lookalike and a voice actress to fill in the gaps.
River Phoenix
For those in River's age group, he will always be remembered for his role in the movie Stand By Me. In the film, he and his adventurous buddies journey to Castle Rock to find a dead boy's body. In spite of his lack of formal education, Phoenix did more than hold his own as an artist. Indeed, he was among the youngest to win an Academy Award as Best Supporting Actor for Running on Empty.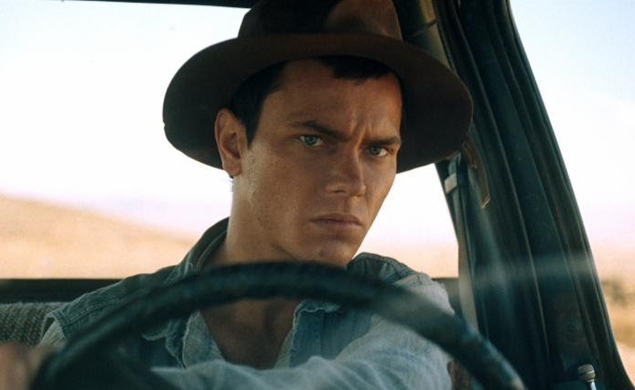 River Phoenix overdosed on a speedball at The Viper Room, a West Hollywood bar outside of which he dropped on the sidewalk convulsing. He had just spent a few weeks filming his last project, Dark Blood, in Utah prior to his death. The film was only completed ten years later.
Brandon Lee
Brandon Lee had the goods to follow his legendary father's footsteps, and one might argue that he would have eclipsed Bruce Lee's Hollywood popularity someday. He already had a bunch of kung-fu films in his resume, with Hollywood blockbusters Showdown in Little Tokyo and Rapid Fire earned him global fame.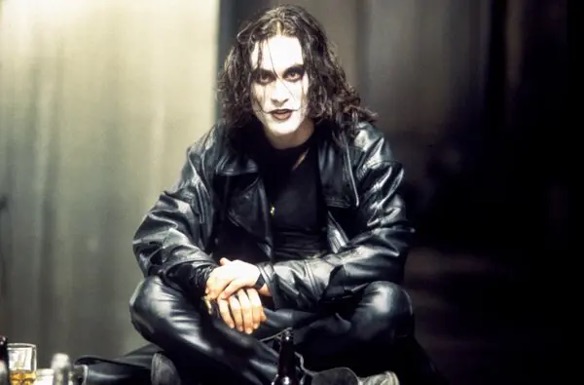 We'll never know what could've come out of his attempt to follow in Bruce Lee's footsteps. Brandon was shot with a prop gun armed with improperly prepared dummy bullets during the filming of The Crow. He died at the age of 28, along with his dreams.
George Orson Welles
George Welles found gold on the radio, seeing it as a platform to showcase his talents. His radio narration of The War of the Worlds by H.G. Wells in 1938 was performed so realistically that it reportedly caused alarm among his listeners, who were on the edge of believing that Martians were really about to invade the planet.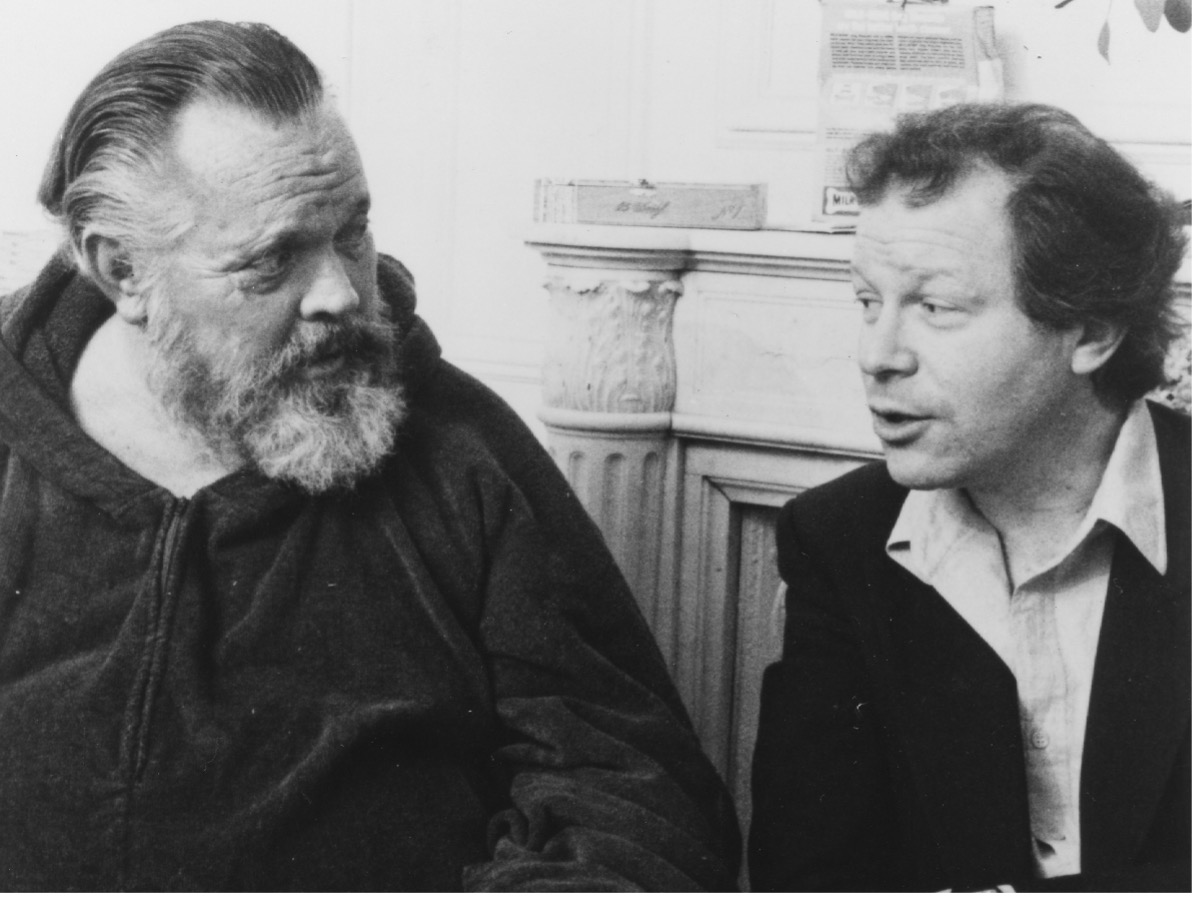 Welles is remembered for Citizen Kane and works such as Touch of Evil and The Magnificent Ambersons. Surprisingly, he was also the voice for Unicron in Transformers: The Movie. He last appeared in Someone to Love, which was released two years after his death.
Richard Burton
Richard Burton had memorable performances early in his career that wowed critics and raised the bar of expectations. For a while, people believed he could achieve anything as an actor. He was nominated seven times for an Academy Award and became the highest-paid artist at one point.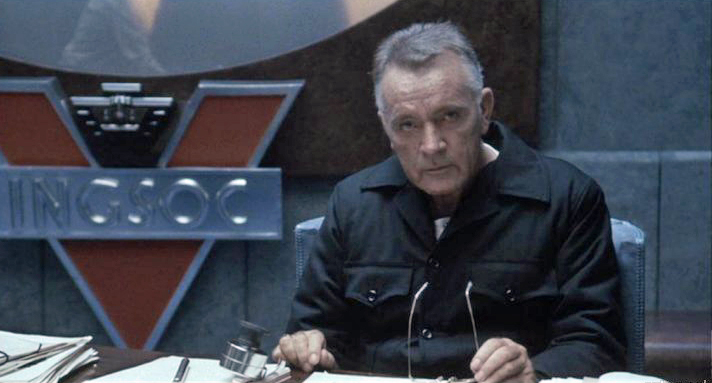 Burton wasted his talents by turning to the bottle. Instead of fulfilling his potential, it was his tempestuous marriage with Elizabeth Taylor that kept him in the news. Long gone were his strong performances in films like Who's Afraid of Virginia Woolf? and The Taming of the Shrew. He died at the age of 58 before completing the adaptation of George Orwell's famous novel 1984.
Martha Mansfield
Martha Mansfield began her career as a dancer and a model. All the while, however, she was working hard to become an actress. She got her break as Millicent Carew, a role which was supposed to be Tallulah Bankhead's, in the movie Dr. Jekyll and Mr. Hyde. She continued to perform in vaudeville plays while also starring in silent movies like The Silent Command.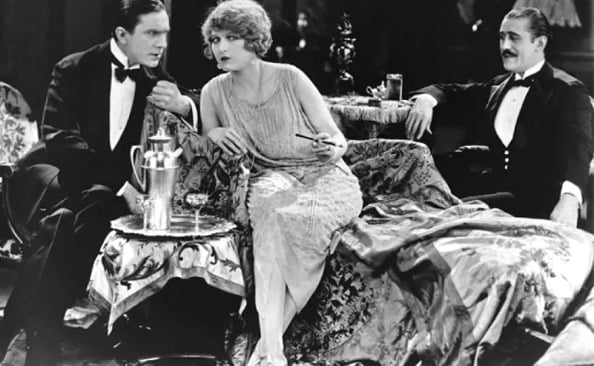 During a break from filming The Warrens of Virginia, her Civil War costume caught fire from a flipped match and burned fiercely. She suffered excruciatingly from this twist of fate and died the next day.
Bruce Lee
Controversy never seemed to dwindle around Bruce Lee, who introduced martial arts to America through his Hollywood films. Lee also established the Jun Fan Gung Fu Institute to teach the craft in the west. He did this against the wishes of Chinese martial artists. Among his most notable films are Fist of Fury, The Big Boss, and The Way of the Dragon, which changed how Asian actors were portrayed in American movies.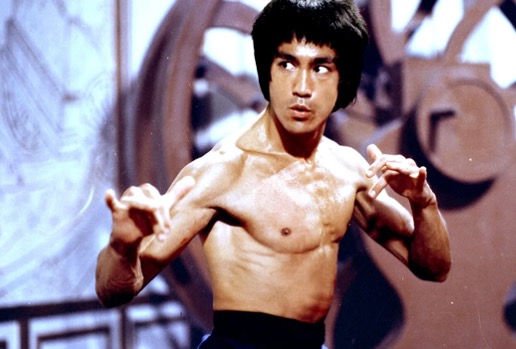 Bruce Lee's death was caused by cerebral edema. It came as a shock to the world as he was only 32 at the time. He didn't live to witness the release of Enter the Dragon, which is widely regarded as the best martial arts film ever made.
Spencer Tracy 
During Hollywood's Golden Age, Spencer Tracy rose to become a major force in the industry. After 25 films that didn't do much for his career, he surged to prominence with his performances in Captains Courageous and Inherit the Wind. He went on to win two of his nine Academy Award nominations for Best Actor.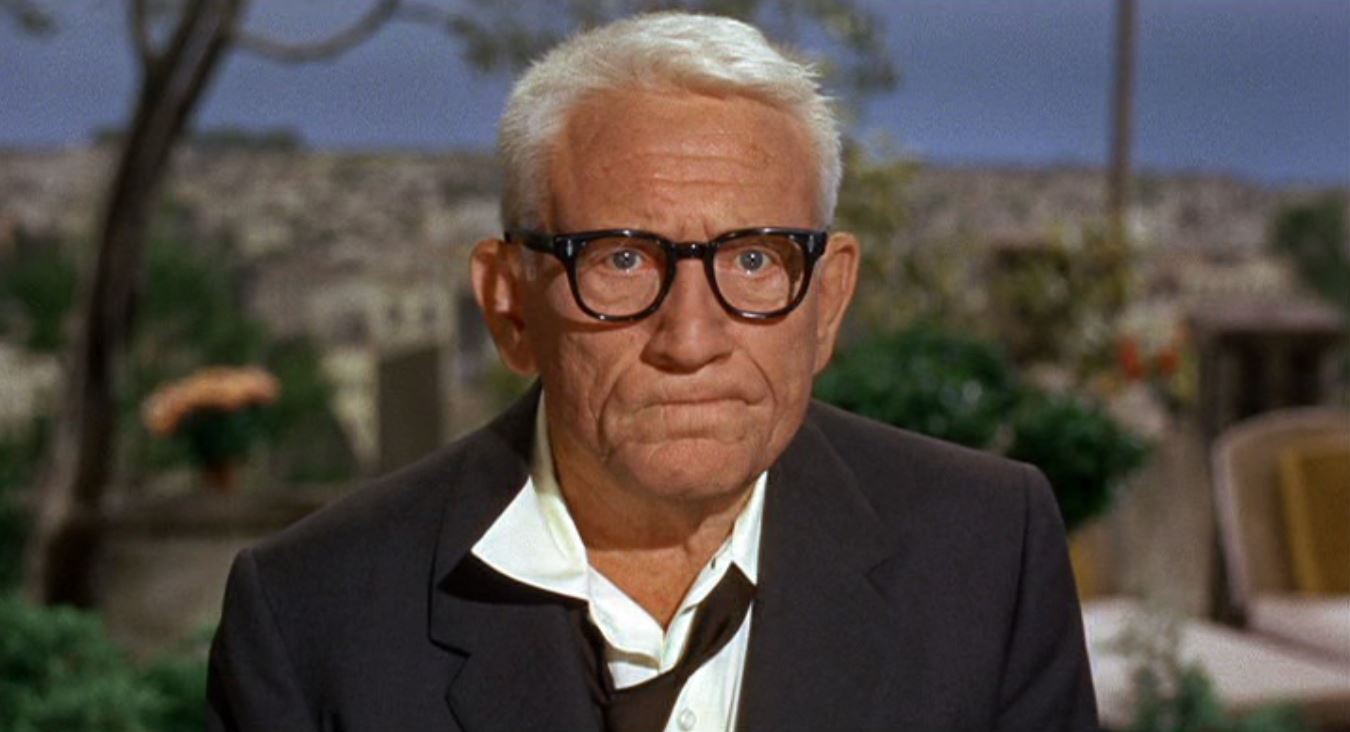 Many of Tracy's movies were in partnership with film director Stanley Kramer, including his last, Guess Who's Coming To Dinner, which he was able to finish seventeen days before he suffered a heart attack and died at the age of 67.
Clark Gable (aka the King of Hollywood)
In his prime, you could bet your bottom dollar that casting Clark Gable in a movie was bound to earn lots of money. He was the top box office artist of his time and was so consistent that he made it sixteen times to Quigley Publishing's yearly list of top earners.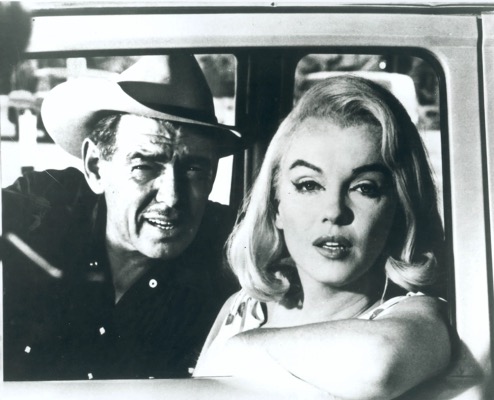 Aptly nicknamed the King of Hollywood, Gable starred in around a hundred films, and for thirty years, he was a steady leading man, known for movies like Gone With the Wind and It Happened One Night. His final work was The Misfits, which also starred Marilyn Monroe. It was regarded as his best performance yet, but he died three months before it hit theaters.
Bela Lugosi
Bela Lugosi successfully portrayed Count Dracula twice. First on Broadway, and after he'd moved to Hollywood, in the 1931 horror film Dracula. He played the role so well that he became synonymous with fear, resulting in him being typecast in all sorts of horror movies such as Black Cat and Son of Frankenstein.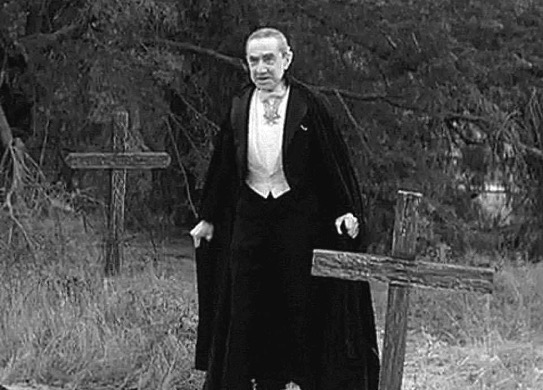 What also limited his success in getting the roles he desired was his thick Hungarian accent. His situation worsened when it became apparent that he was suffering from alcoholism and morphine dependence. A year after he died, footage of him standing by a graveyard appeared in the film Plan 9 from Outer Space.
James Dean- a true Rebel Without a Cause
It only took three feature films to cement James Dean's influence in the movie industry. He left a legacy of iconoclasm and was the epitome of teen angst. His distant coolness is still emulated by generations of actors. East of Eden was a fit for Dean's complex, moody personality.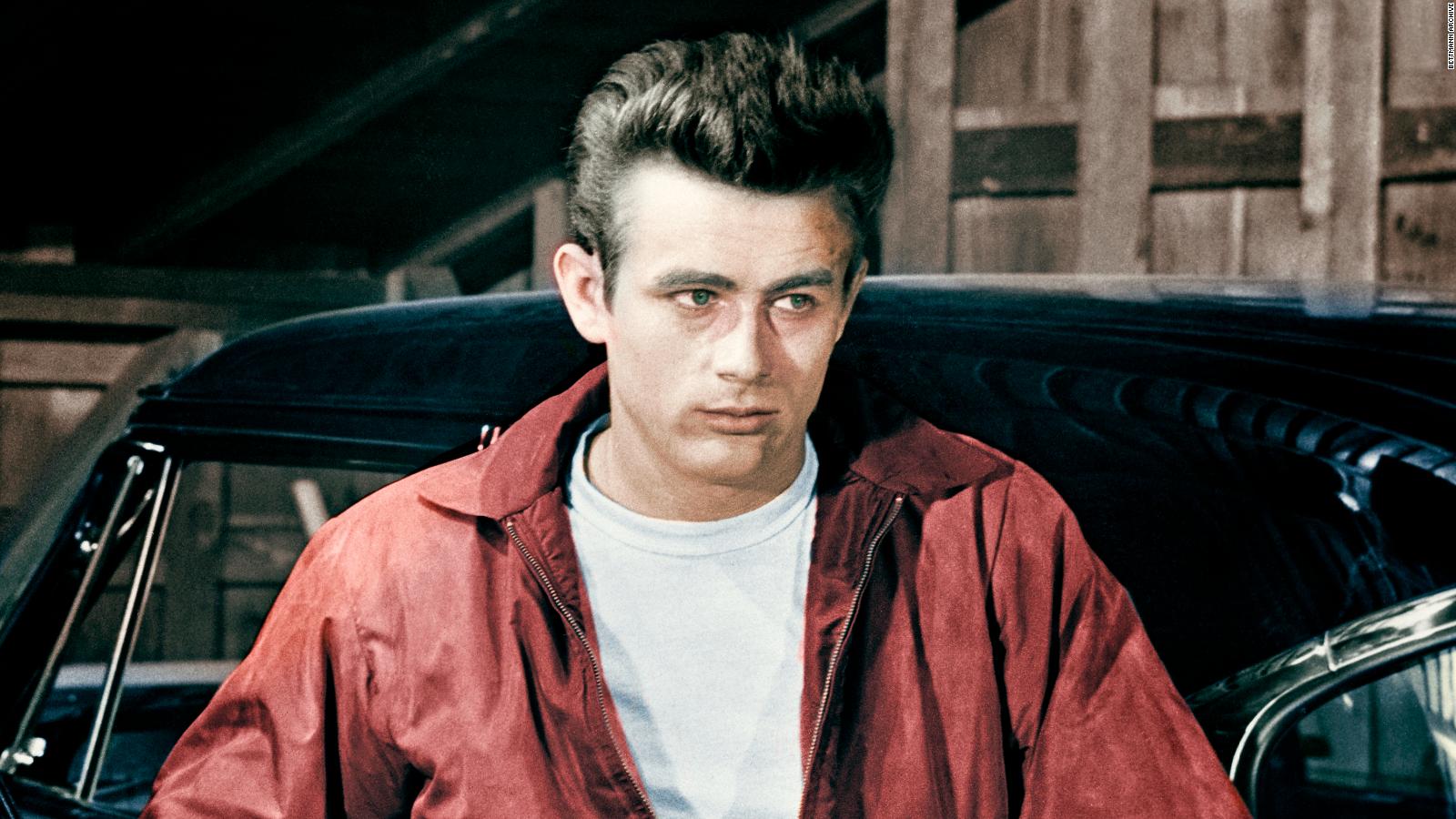 James Dean had a predilection for improvisation, and this was apparent in his portrayal of Jett Rink in the film Giant. By being himself and tapping into his inner qualities and experiences, he was able to capture the spirit of teens at the time in Rebel Without a Cause. His last two films were released after his death in a car accident in 1955.
Carole Lombard 
Carole Lombard tried her hand at both comedy and drama films but found her comfort zone in the romantic comedy sub-genre called screwball comedy, which was new at the time (the 1930s). She was very successful in movies like Twentieth Century and Hands Across the Table, both of which made fun of romance.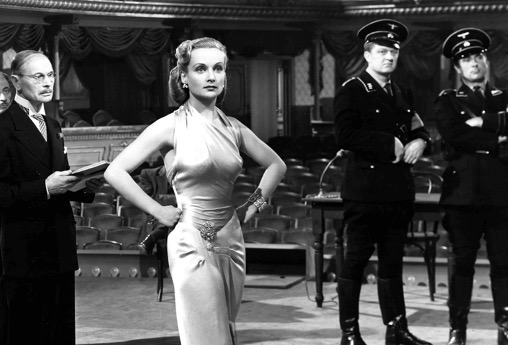 She tried to get more mature roles in an attempt to win an Oscar, but her fortunes would not have it that way. So, she stuck it out in the screwball theme. Lombard died in a plane crash at the age of 33. Her last film, To Be or Not to Be, came out in theaters a month after her tragic death.
Steve Irwin – the Crocodile Hunter 
Steve Irwin's idea of fun was too dangerous for most of us to be able to emulate. However, we all loved to watch him from a safe distance. We enjoyed shows created by Irwin and his wife, and we were there with them as they cuddled crocodiles and lightheartedly played with deadly snakes.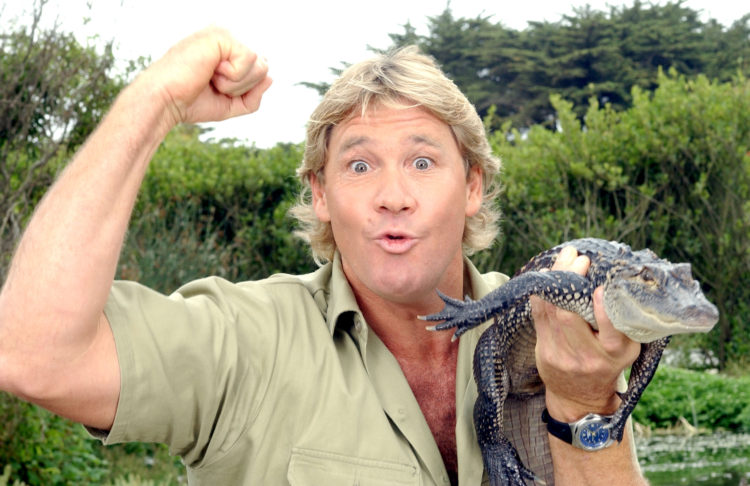 Irwin was working on a documentary that involved filming stingrays on the Great Barrier Reef in 2006. He got too close to one of his subjects and was stabbed in the chest by its poisonous barb. The documentary was completed in spite of his death. It was called Ocean's Deadliest and was narrated by Philippe Cousteau.
The Blonde Bombshell Marilyn Monroe
Marilyn Monroe personified the sexual liberation of the '50s and '60s. She was beloved for films such as How to Marry a Millionaire and Gentlemen Prefer Blondes. People sure did love her "Blonde Bombshell" persona.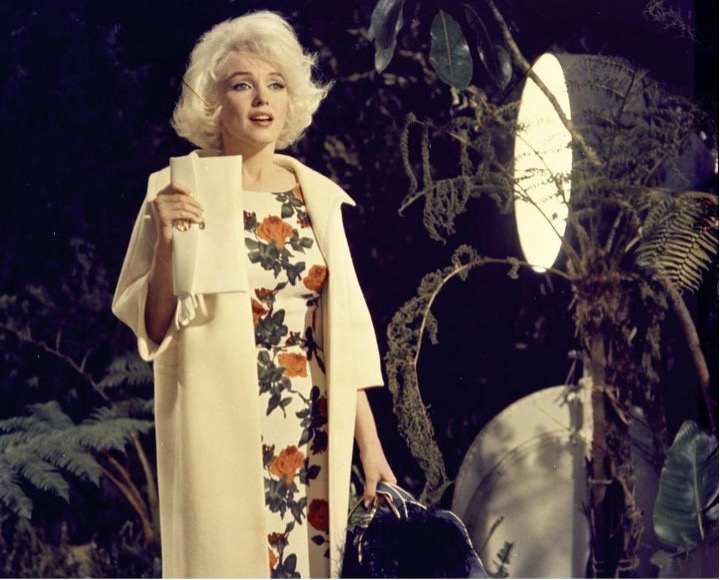 Little did the world know that their darling was struggling with depression. In fact, she was hospitalized with the condition before the filming of Something's Got to Give. Monroe recommenced work, starring alongside Dean Martin in My Favorite Wife. Tragically, she died in 1962 of an overdose. The remake of the 1940s film was never finished.
Rudolph Valentino (aka the Latin Lover)
The technical limitations of the silent film era – the period when Rudolph Valentino's acting career unfolded – were no barrier to the man's sex appeal. He was the opposite of the typical all-American. The epitome of a true Valentino, this sex symbol starred in notable films like The Four Horsemen of the Apocalypse, and The Son of the Sheik.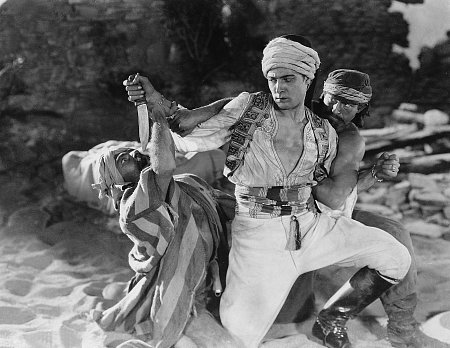 Unfortunately, the Latin Lover died at the tragically young age of 31 due to peritonitis. He was so popular that they even named his health condition Valentino's syndrome. He continued to work despite being ill, and as a result, The Son of the Sheik and several films were released posthumously.
Vic Morrow and The Twilight Zone
From his first role in the movie Blackboard Jungle in 1955, Vic Morrow didn't seem to be slowing down in the movie industry. Indeed, after almost three decades, he was moving from strength to strength. Morrow made plenty of television appearances on shows like Climax! and Matinee Theater.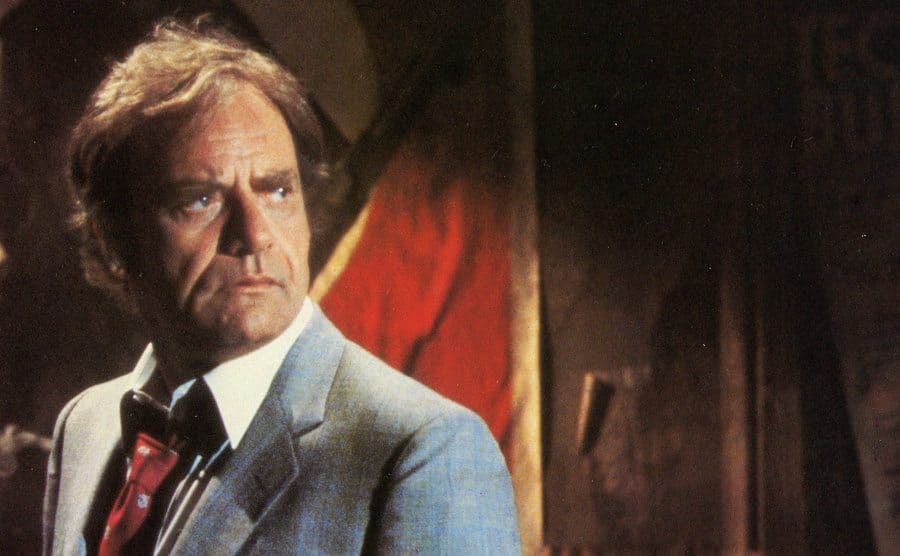 Vic Morrow was in the Indian Dunes in California filming Twilight Zone: The Movie when, along with two child actors, he was killed in a freak accident. A hovering helicopter dropped on top of them, and its rotors beheaded Morrow and a child, crushing the three of them with its weight. This was one of the most horrific accidents in movie history.
Don Rickles
Comedian Don Rickles became popular for his insult comedy performances. His movies include Run Silent, Run Deep, and Casino by Martin Scorcese. But he said his grandchildren admired him most for his vocal portrayal of Mr. Potato Head in the Toy Story films.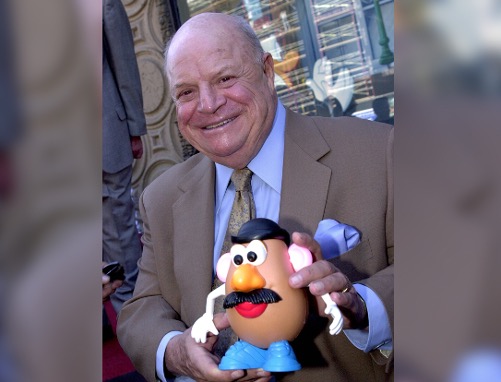 He was set to reprise that role for Toy Story 4 when he died at the age of 90 from kidney failure. He hadn't yet begun working on the movie, but Pixar didn't want to change the character's voice. So, they used previous recordings of him as Mr. Potato Head, stringing them together to create new dialogue. Director Josh Cooley said at the movie premiere that he just couldn't imagine anyone filling in for Rickles.
Heather O'Rourke
Film producer Steven Spielberg knew he'd found the perfect little girl to cast in the movie Poltergeist when he saw Heather O'Rourke having lunch with her mother. The type he was looking for was "beatific" and "every mother's dream."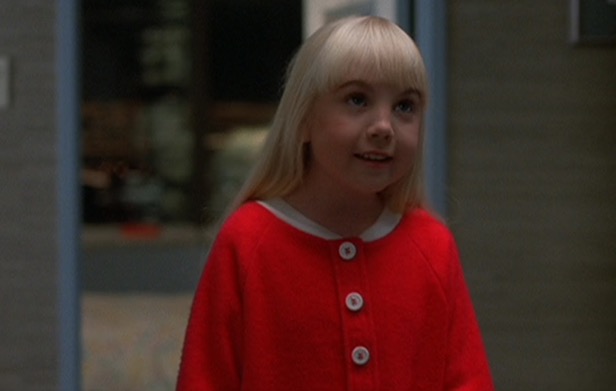 Poltergeist went on to become a horror movie classic, and Heather reprised her role as Carol Anne Freeling – the child who eerily chattered with television static in the middle of the night – in the next two installments. Sadly, the child actress died of congenital stenosis when Poltergeist 3 was still being filmed. It was eventually released months after O'Rourke's death, but it turned out to be the lowest-grossing installment of the horror trilogy.
Roy Mitchell Kinnear
As a budding actor, Roy Kinnear became popular through the BBC's That Was the Week That Was comedy series and television programs like The Dick Emery Show. He played the role of Veruca's enabling father, Mr. Salt, in the candy-laden movie Willy Wonka and the Chocolate Factory.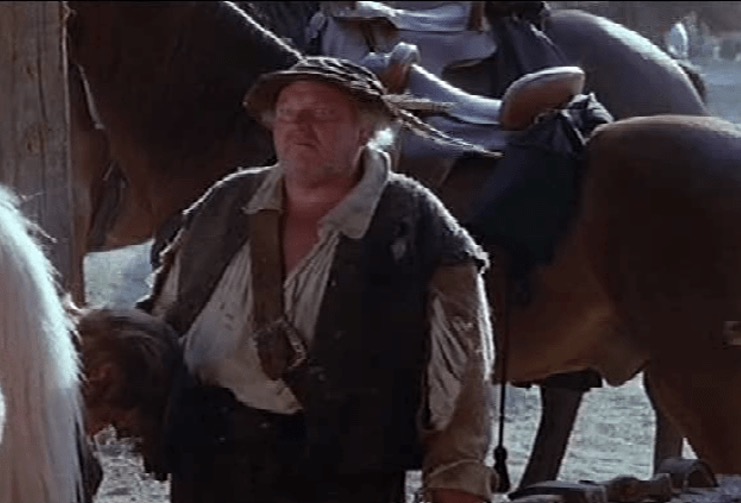 He reprised his role in The Last Return of the Musketeers but fell from his horse during the shooting in 1988. Roy died of a heart attack in a hospital in Madrid the next day, having suffered a broken pelvis and internal bleeding resulting from the trauma.
The Swashbuckler – Tyrone Power
Tyrone Power gained fame as a romantic leading man and as the perfect lead for action-filled swashbuckling films. His looks made him a great choice to play the role of Don Diego Vega in The Mark of Zorro, and he dominated the screen as Captain Jamie Waring in The Black Swan.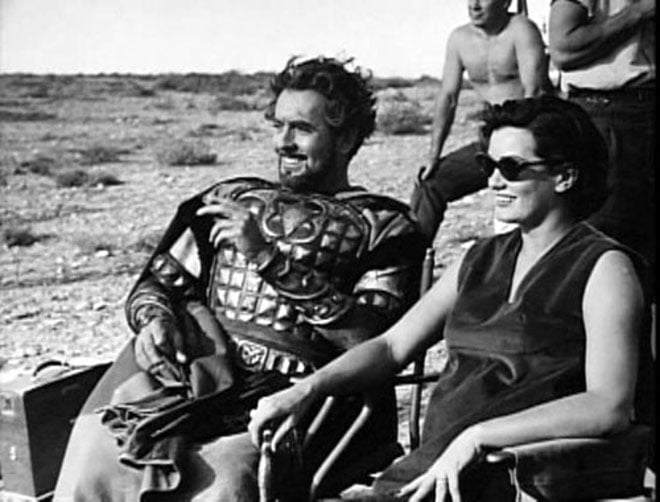 Power suffered a heart attack in Spain while filming a sword fight for the movie Solomon and Sheba. He died before he could reach the hospital. Although Power had already completed many scenes in the movie, he was replaced by his friend Yul Brynner.