37 Useful Products That Make Life More Organized and Efficient
Plenty of everyday problems can be solved with useful gadgets that allow us to be more organized and efficient. These gadgets can range from magnetic boards that help us to remember the week's meals, or wall hooks that allow us to keep the broom closet tidy. We've scoured the web for 37 products that can help keep life more organized, efficient, and healthy.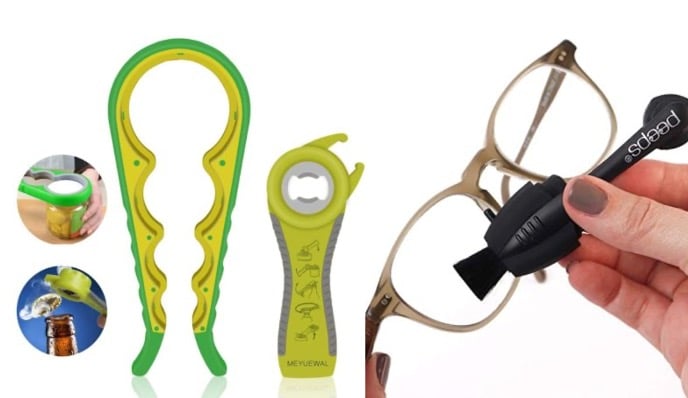 It is our hope that you'll love these products just as much as we do. For full disclosure, we want all our readers to know that we are involved in the Amazon affiliate program, and Your Money Magic may receive a share of the profits made from purchases from the links within this article. Furthermore, Amazon prices may fluctuate, so the products mentioned below may differ from what they were when the article was initially published.
Keep Your Hands Warm With These USB Hand Warmer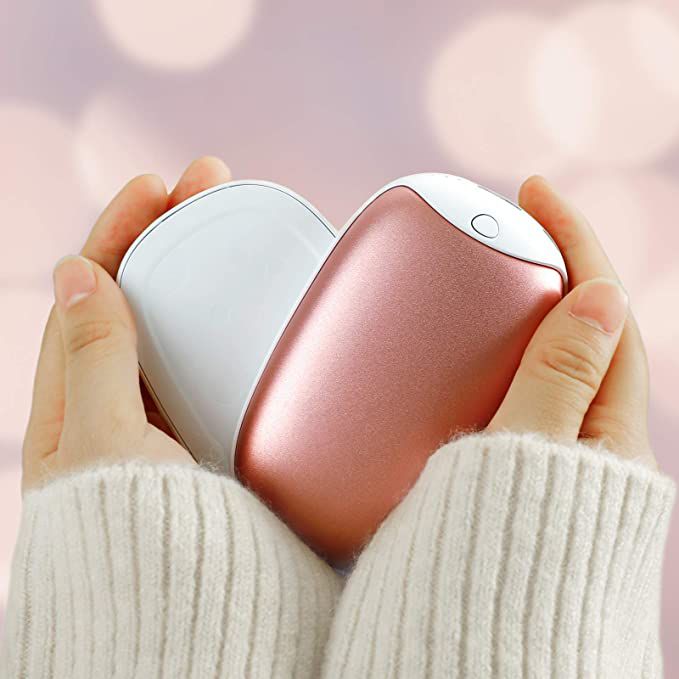 The problem of cold hands during the winter is easily solved with this pair of rechargeable USB Hand Warmers. With customizable heat settings, they can be easily adjusted to the exact degree of warmth you'd like. Once the battery dies, all you have to do is recharge them via a USB port. These portable warmers make for the perfect winter gift..
Easily Reach Your Valuables With This Car Cache Purse Holder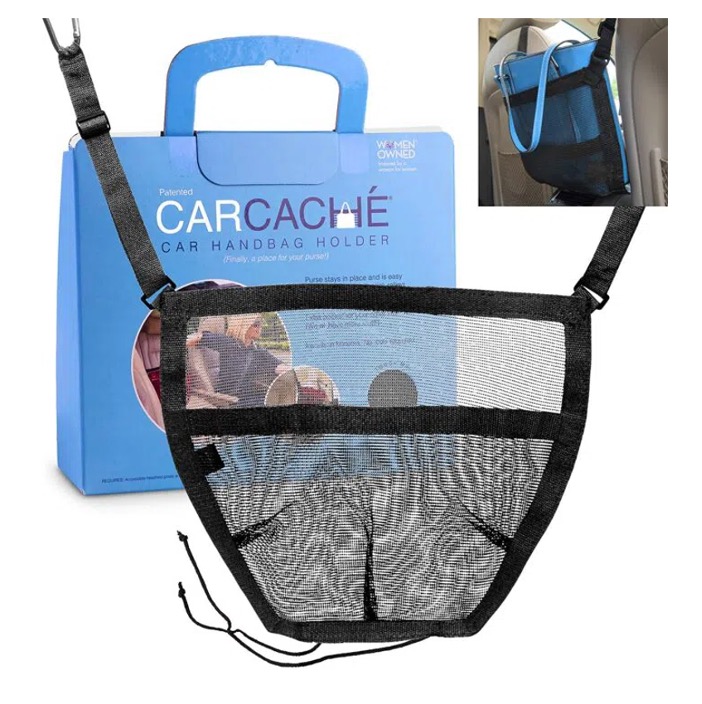 It's important to keep the driving seat area clear while you're cruising along the road to prevent unwanted accidents – like something slipping under the gas or brake pedals. This convenient little holder attaches to your seat and is the perfect size for keys, purses, wallets, and other necessities. Say goodbye to a disorganized car.
Never Again Lose Your Nail Clippers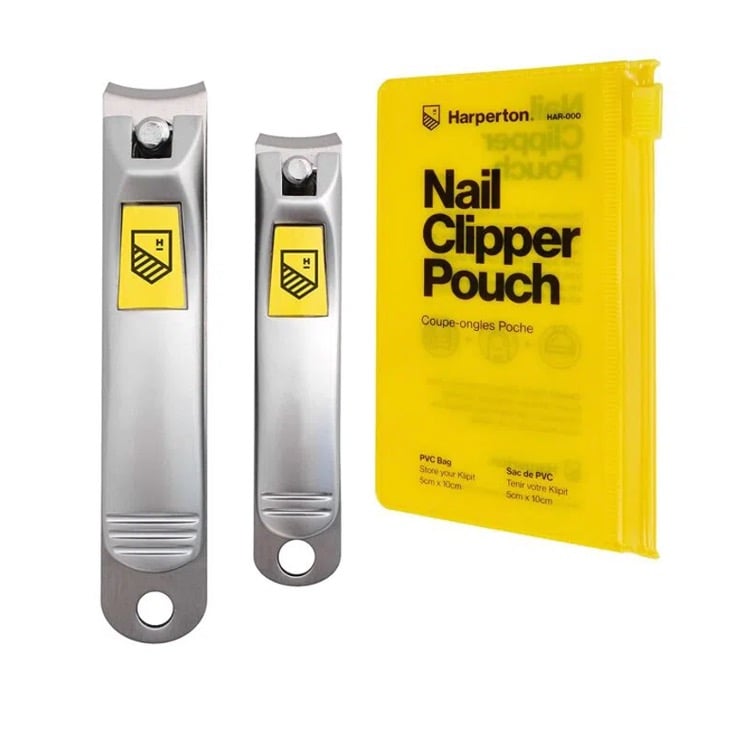 Have you ever lost a pair of nail clippers? That's why folks at Harperton designed this special nail clipper with a bag. The bright yellow color will make it nearly impossible to lose. These durable clippers are perfect for a DIY snip at home or to take on the road with you.
Two-In-One Coil Hair Ties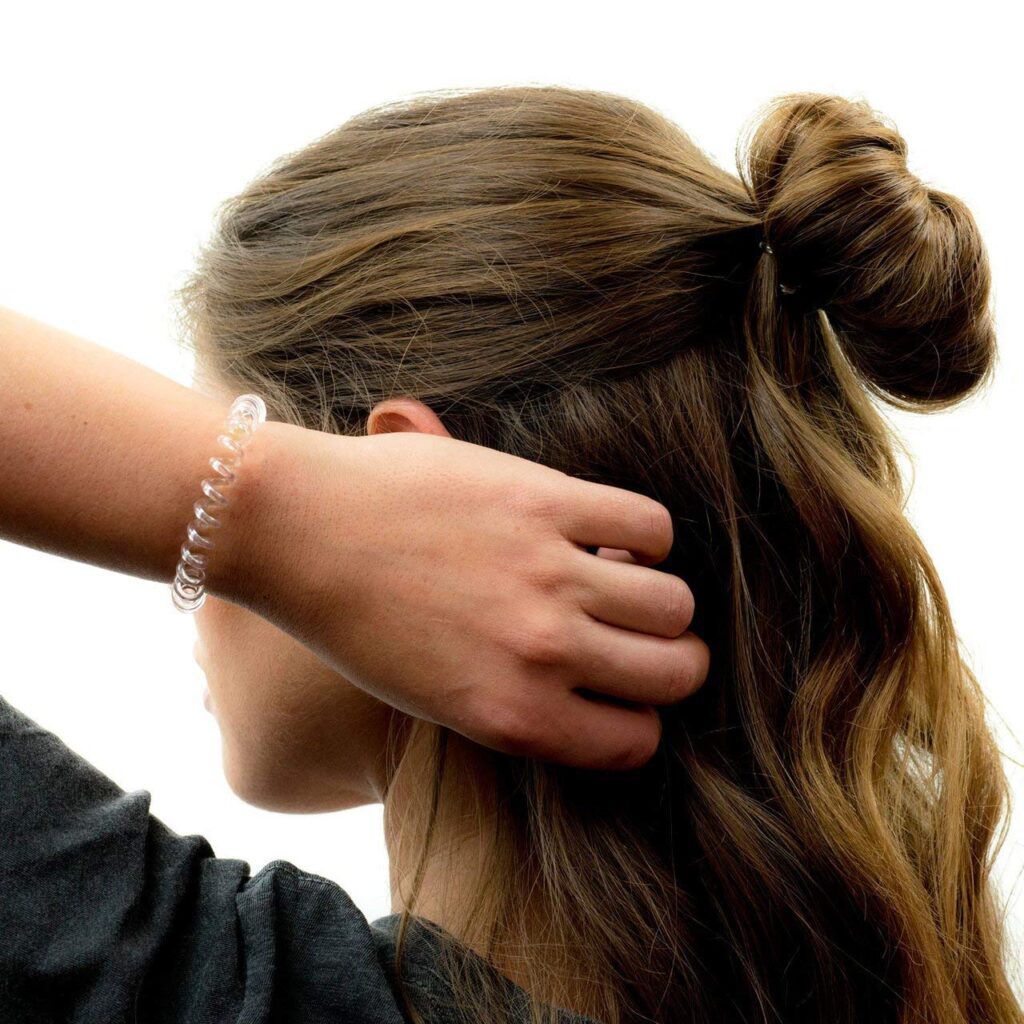 This scrunchy and expandable telephone cord design can comfortably fit any amount of hair in a ponytail, bun, or braid. Not only that, once you put your hair down, the Coil Hair Ties can be worn as a stylish bracelet instead!
Open All Sorts of Jars and Cans With This 5-in-1 Can Opener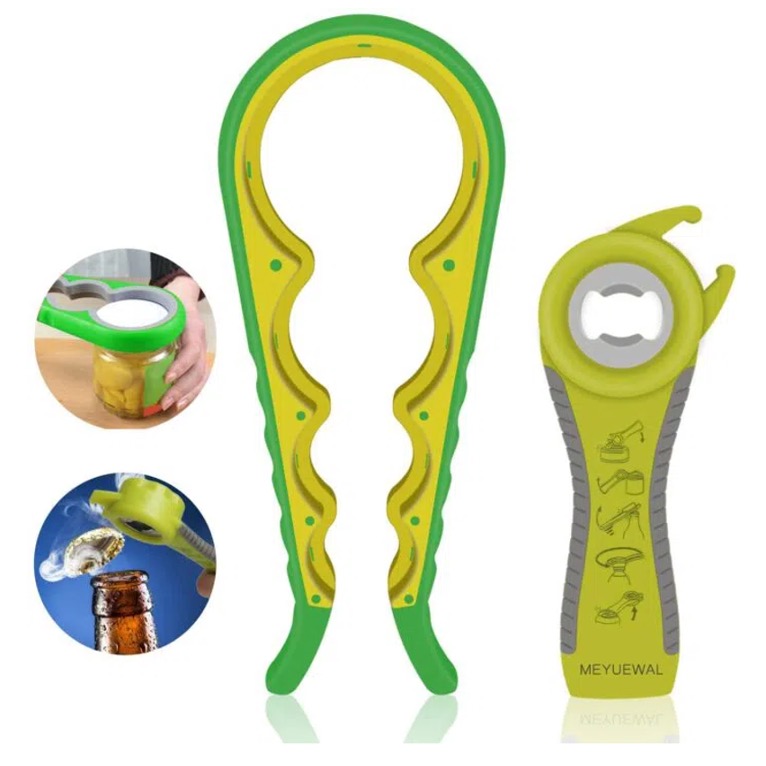 Rather than creating five separate can openers for different cans, this 5-in-1 Can Opener brought it together in one place. Applying a bit of pressure will allow you to open your favorite jar of pickles or bottle of soda in no time. This compact design allows for easy storage that saves space in the kitchen.
Getting the Sleep You Deserve With the Aid of These Gel Pillows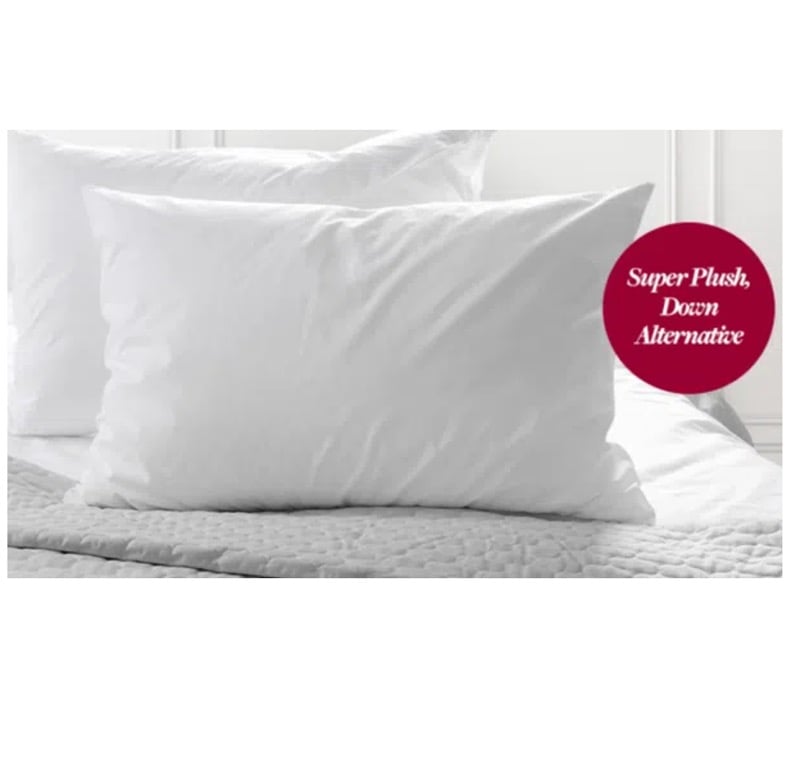 Although some pillows can lose their shape or make us sweat, these cool and comfortable Gel Pillows do neither. These plush pillows keep you cool during the night and bounce back to their original shape upon waking. On top of that, they're easy to wash and made from high-quality textiles.
Enliven Your Eyes With Eva Naturals Eye Gel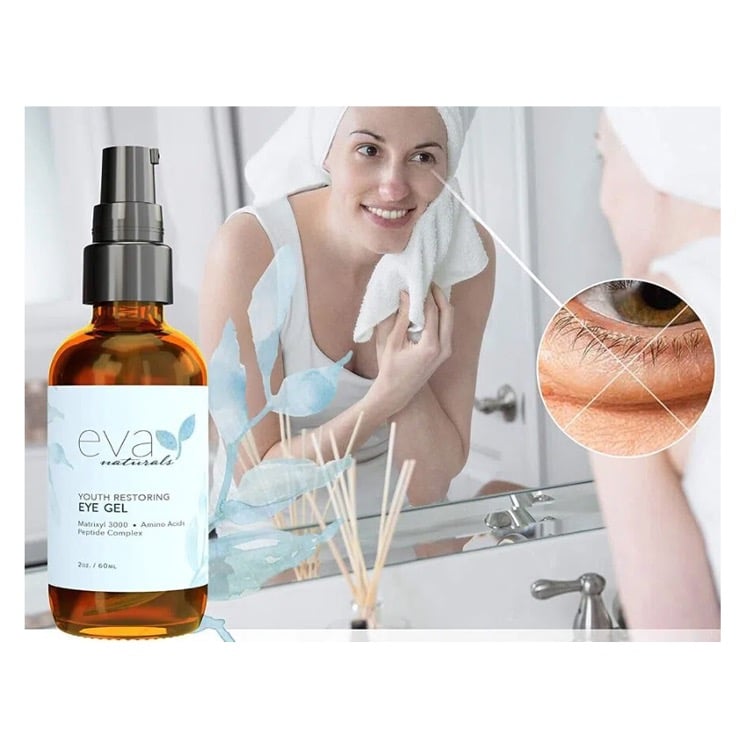 Applying Eva Naturals Eye Gel can help get rid of any pesky eye bags. This high-quality mix of cruelty-free ingredients can help reduce wrinkles, rehydrate the skin, and make the dreaded eye bags disappear. Your skin will thank you as inflammation recedes due to the healing mix of vitamin E, peptides, and hyaluronic acid.
Keep Your Vehicle Clean With This Car Vacuum Cleaner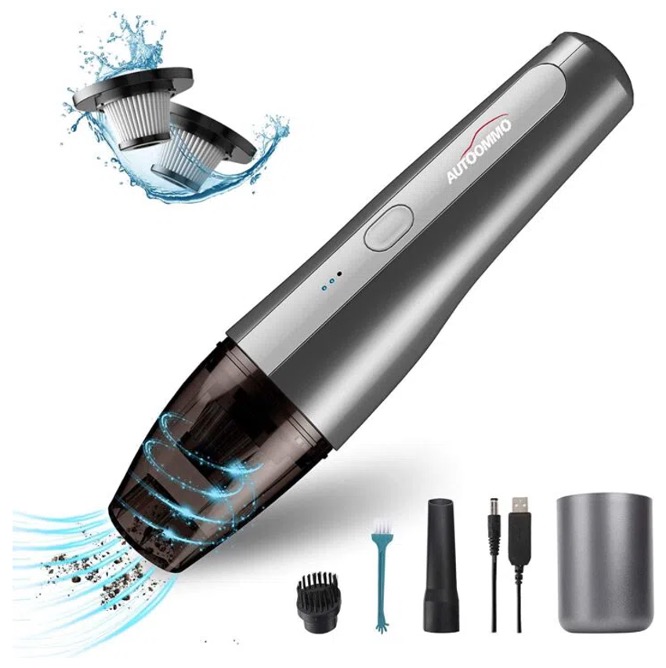 How frustrating is it when you get tiny crumbs stuck in those hard-to-reach spots in your car? With this cordless Car Vacuum Cleaner, you'll be able to clean every inch of your car's interior with ease. The small and portable vacuum cleaner is equipped with a powerful little engine that you can charge with a USB cable. It has been designed to run for 20 minutes at a time, which is all the time you need to give your vehicle a thorough clean.
Say Goodbye to Foot Stress With These Compression Socks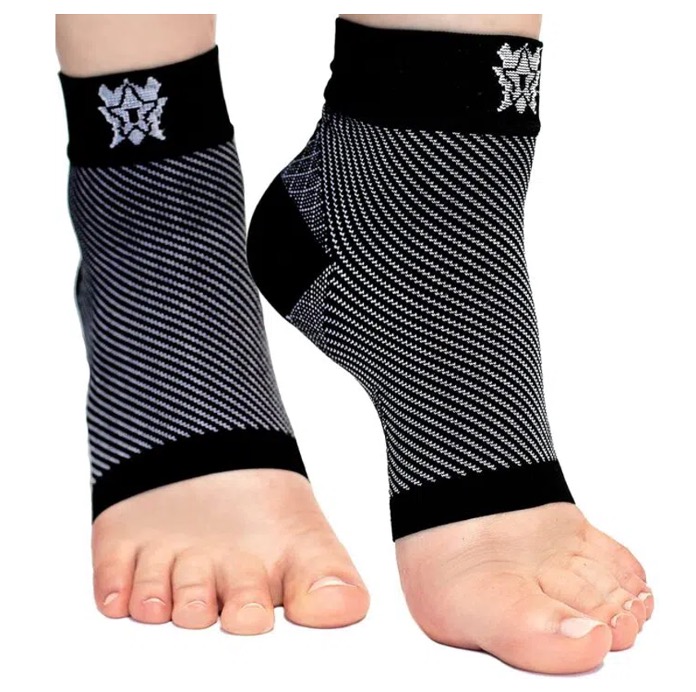 Our feet withstand a lot of pressure over the course of a normal day. Luckily with this comfy pair of Compression Socks, you can provide some of that relief while on the go. Not only do they remove some foot fatigue by applying gentle pressure, but they also offer support to the plantar fascia ligament – a healthy addition to any sock drawer.
Feel Back Pain Melt Away With This Powerful Heat Pad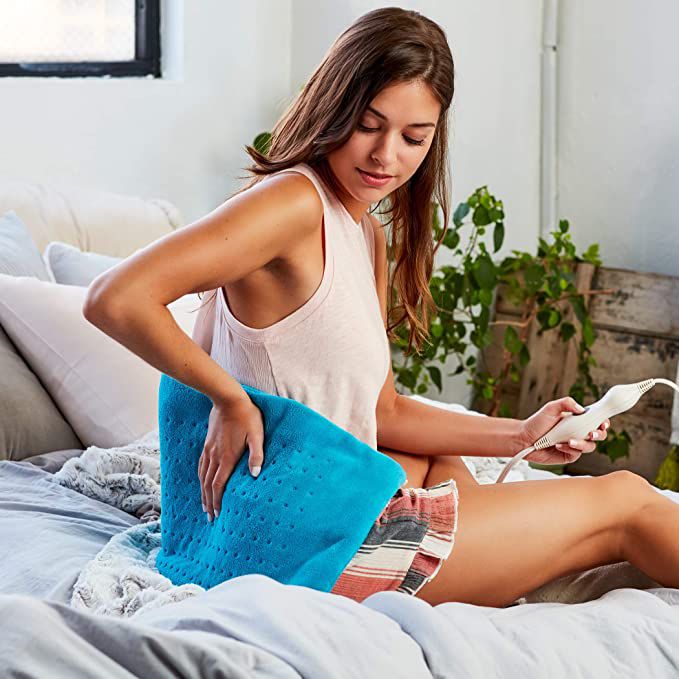 Anyone who has dealt with back pain can tell you how much of a, well, pain in the back it is. For accessible relief, you'll need this electric Heat Pad. The heat not only feels good on your back but also helps relieve tension, cramps, and soreness. The multiple-heat settings allow you to customize the pain relief.
Keep Your Fridge Neat With These Refrigerator Organizer Bins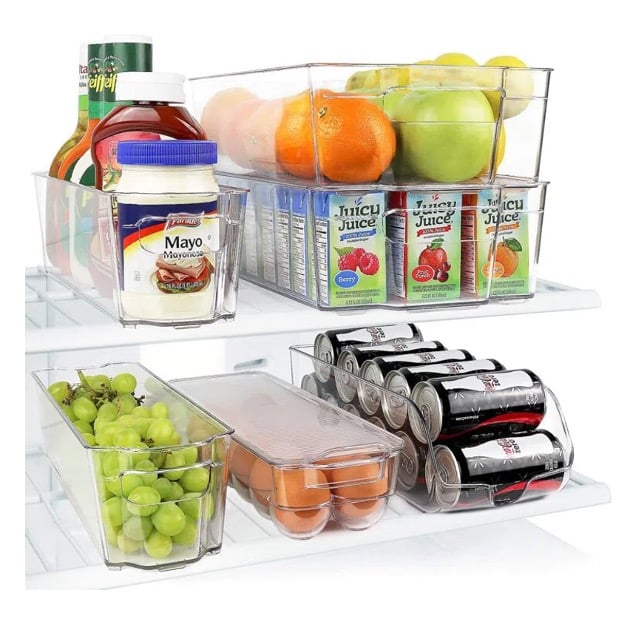 For many of us, the fridge often turns into a disorganized mess. The plastic Refrigerator Organizer Bins pictured above can solve that all-too-common problem by providing a clean and efficient way to organize your fridge. Now the fruits and veggies can have their own spot, and the soft drinks can stay neatly packed together. Perfect!
Keep the AAs and AAAs Organized With This Battery Container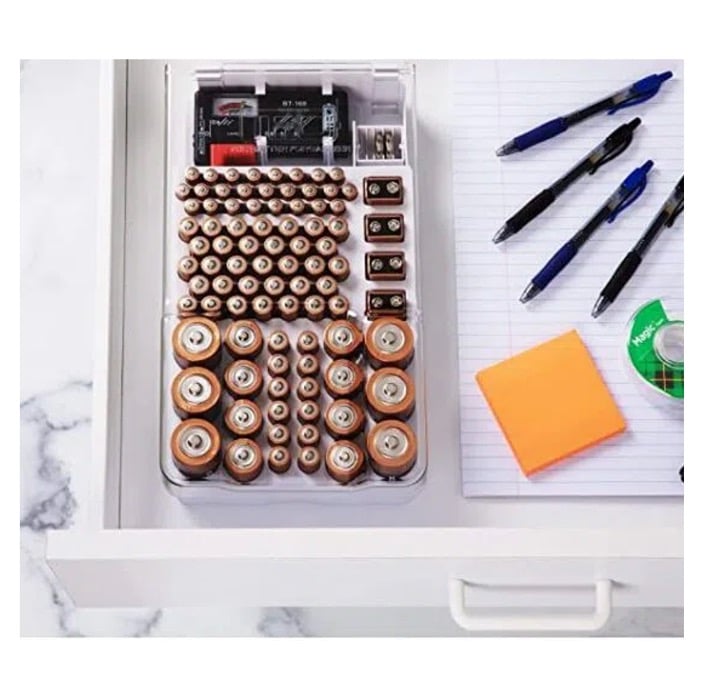 Batteries are vital to everything from TV remotes to small flashlights to home appliances. However, with this immaculately-designed Battery Container, you'll never waste time trying to find that matching AAA battery. Each type of battery has its own special place, and the container itself is both hardy and portable.
Hydrate Your Skin With Eva Naturals Vitamin C Serum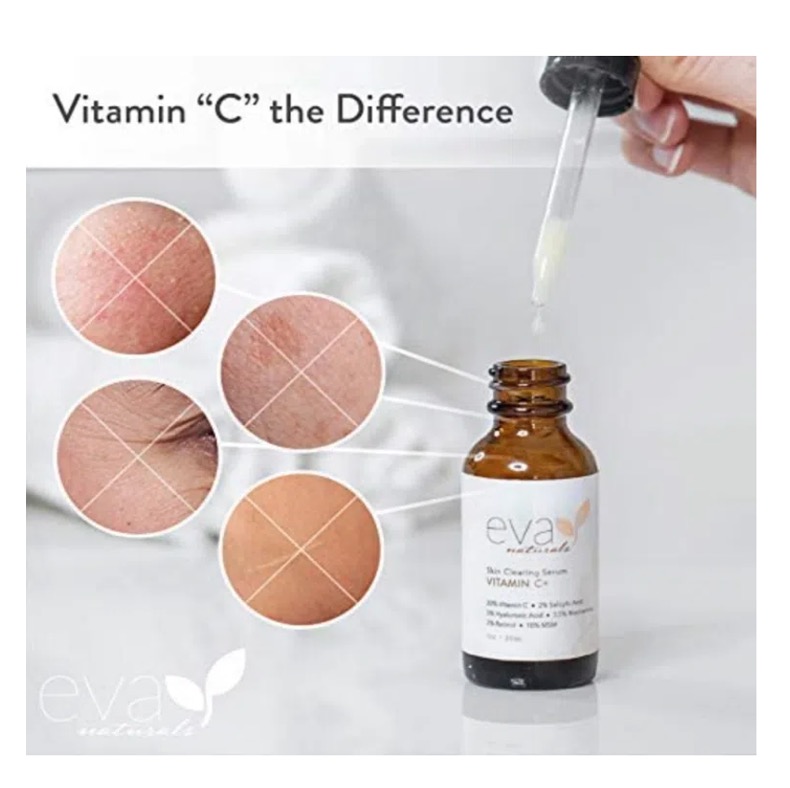 Eva Naturals Vitamin C Serum is high up on the list of the top anti-aging products on the market. Not only does it keep nasty UV rays from seeping into your skin, but it also cleanses pores, keeps acne away, and leaves a glistening skin tone.
Get Organized With The Panda Planner Pro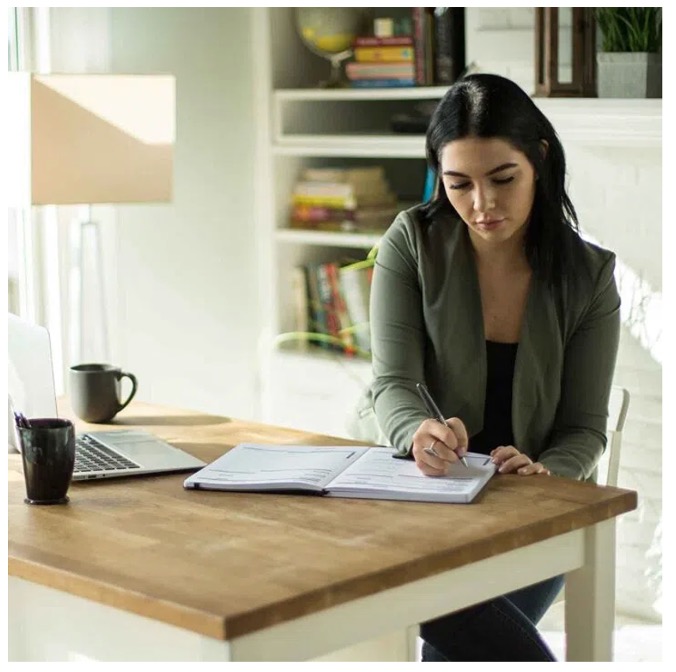 Nowadays, there's an app for everything, but sometimes, the digital option isn't the best way. Instead, treat yourself to the Panda Planner Pro. There's a reason why this beautifully designed planner is one of the highest-rated options on Amazon. The planner has been designed to suit the type of person who'd rather write out their tasks than type them into an app. So, if that's you, then you're guaranteed to love the Panda planner.
Scrape Up Anything With Scrigit's Multi-Purpose Scraper Tool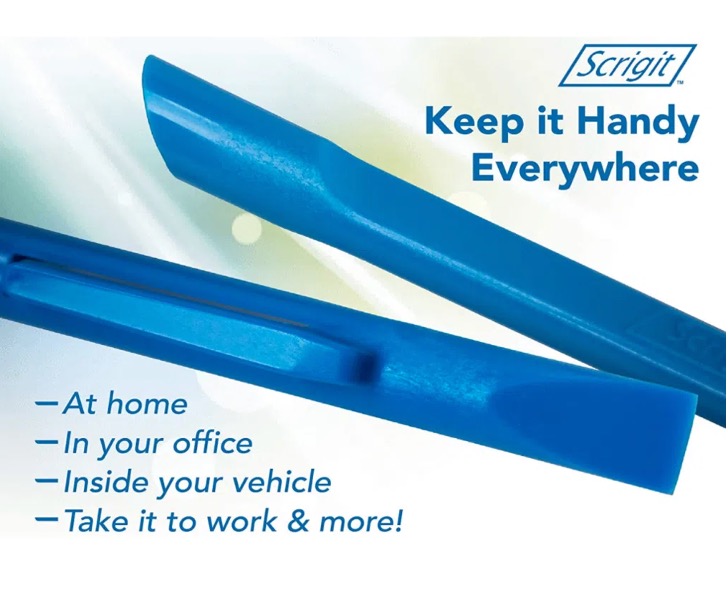 Perhaps it's time to consider Scrigit's Multi-Purpose Scraper Tool. This essential gadget is easy to bring anywhere and has a surprising amount of uses – dried food, grease, and labels all need to be scraped up at one time or another.
Make Your Garden Thrive With This All-Purpose Plant Food
Properly taking care of both indoor and outdoor plants can be a difficult task. Why not save some space and money by condensing the food into one bottle? That's what the folks at Joyful Dirt did when they made their All-Purpose Plant Food. Just shake it up, add some water, and let photosynthesis do the rest.
Plan Out This Week's Meals With This Magnetic Dry Erase Board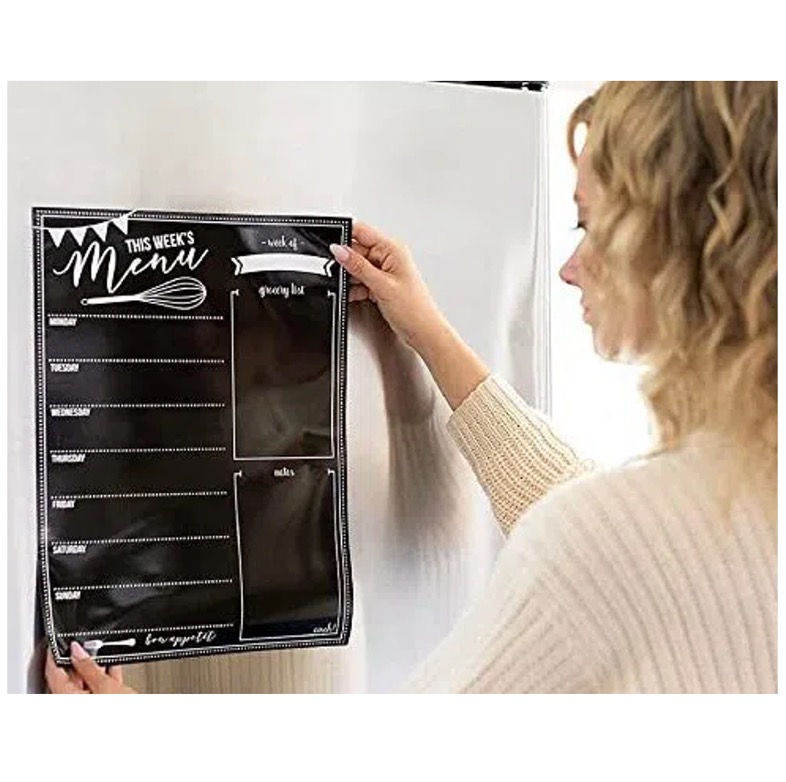 Writing the week's meals down can help keep dinnertime organized. And what better way to do this than a Magnetic Dry Erase Board that sticks right to the fridge! It's a perfect way to let the family know what's on the menu each day of the week. Bon appetit!
Clean Up Spills With These Biodegradable Swedish Dishcloths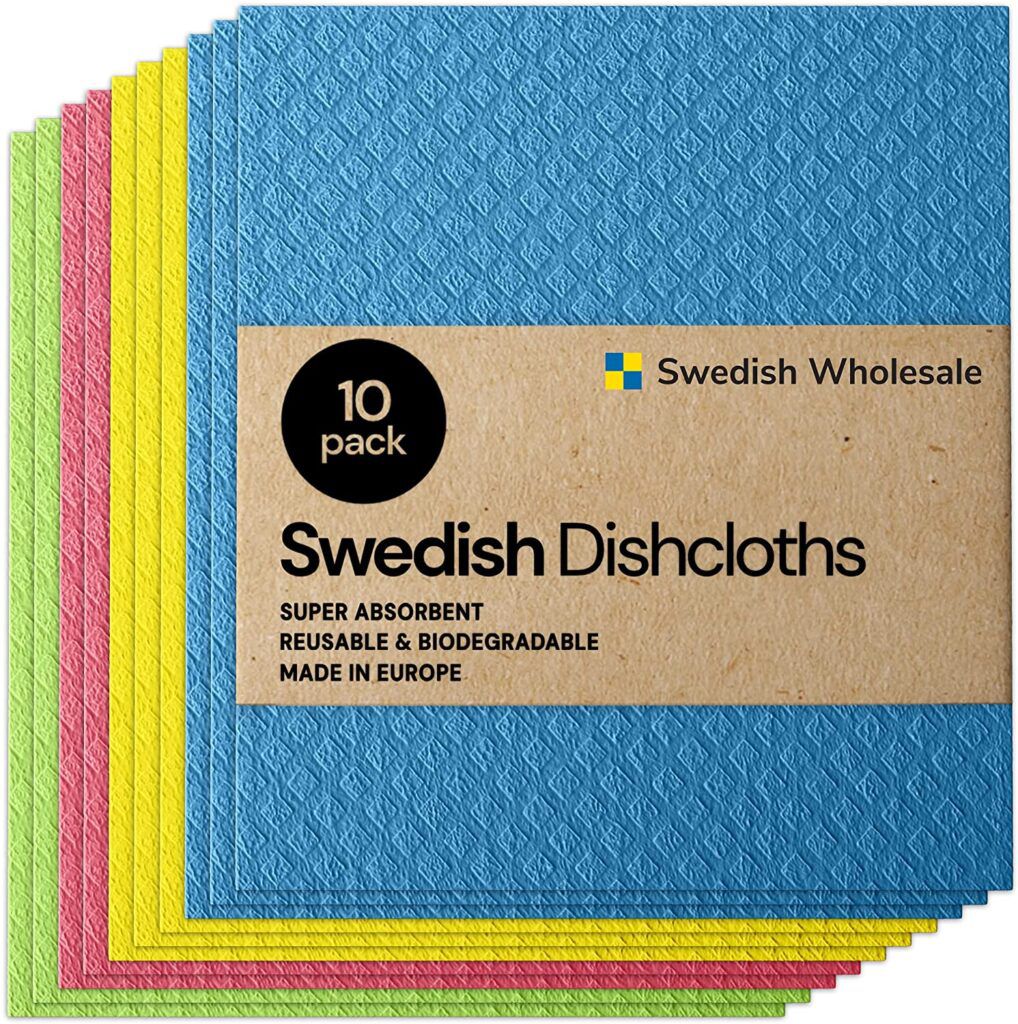 Stains and spills are no one's idea of a fun time – especially when the disposable towels used to clean up the mess don't end up absorbing much. So why not opt for something that's both absorbent and reusable like these Swedish Dishcloths? Not only do they absorb stains, but they're also eco-friendly.
Make Your Toilet Shine With This Pumice Toilet Cleaner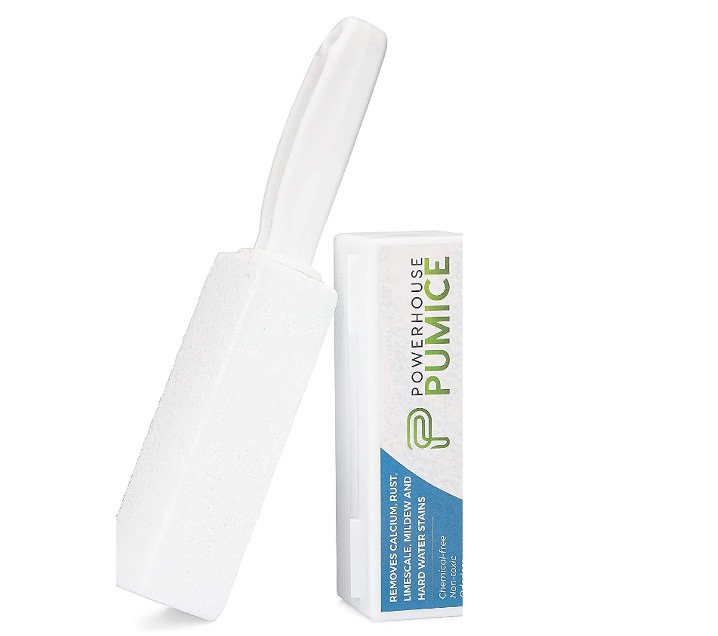 Keeping a clean toilet is an essential part of keeping a clean house. The Pumice Toilet Cleaner pictured above is perfect for getting in there and cleaning out the grime, grease, and rust that might have built up over the years. Luckily, it's easy to use, easy to store, and pretty easy on the wallet as well.
Charge Multiple Devices With A Single, Convenient Charging Station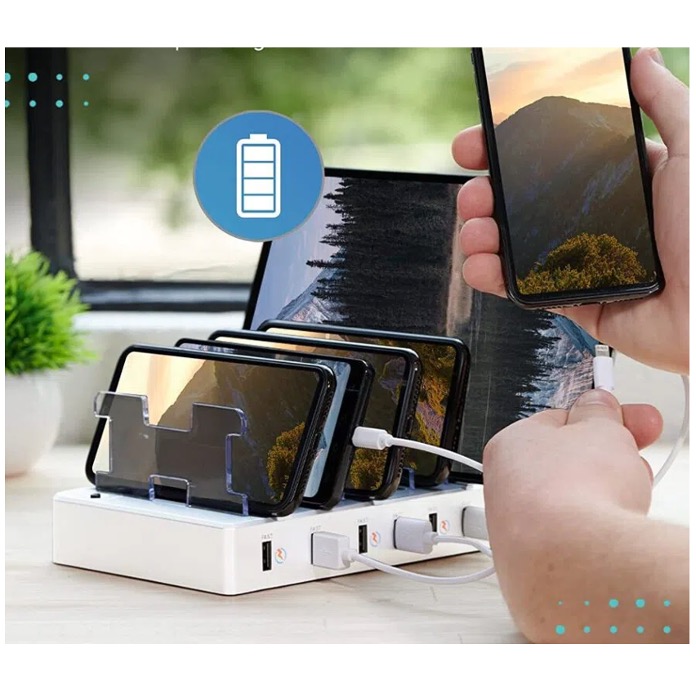 Nowadays, many of our gadgets are competing for one charging port. This USB Charging Station pictured above can ease that problem because it has 6 USB charging ports, and each of them is 60% faster than your average charger. It's perfect for a big family or a house with plenty of roommates.
Keep Your Bags Close With This Portable Desk Clamp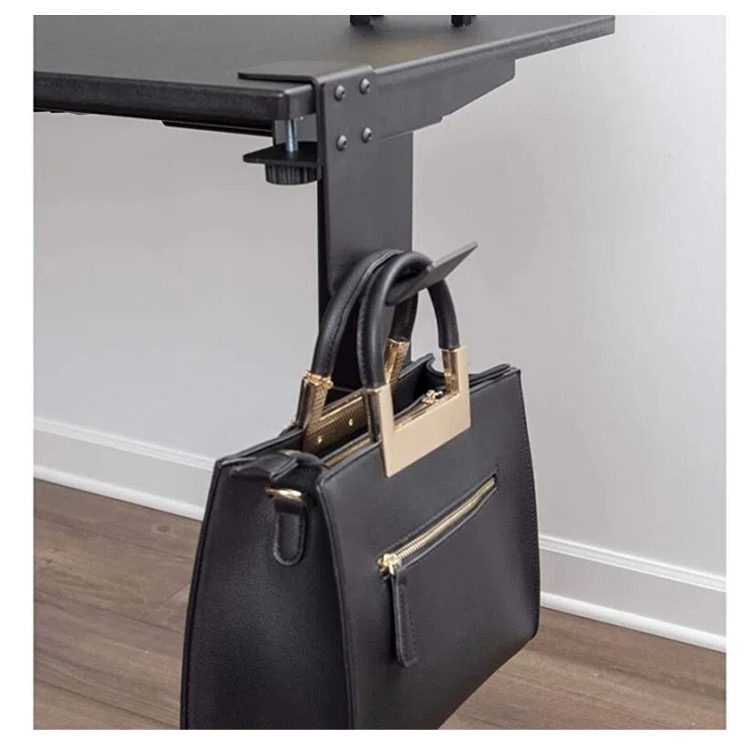 This Portable Desk Clamp is a great way to keep bags, purses, and backpacks off the dirty floor. It keeps your valuable bags out of the way, yet within arms reach. The clamp itself is an easy-to-use portable gadget that can be loosened or tightened with the twist of a hand. Once you're finished, you can safely stow it away.
DIY Carpenters Need This 6-in-1 Staple Gun
If you're working on a DIY project, you're probably going to need to staple or nail something together at some point. If that's the case, then consider trying out this 6-in-1 Staple Gun. It can work on both soft material and hard material, anything from upholstery to carpentry. With everything packed into one design, it's a great addition to your home tool shed.
Make Food Prep Easier With These Microwavable Silicone Mat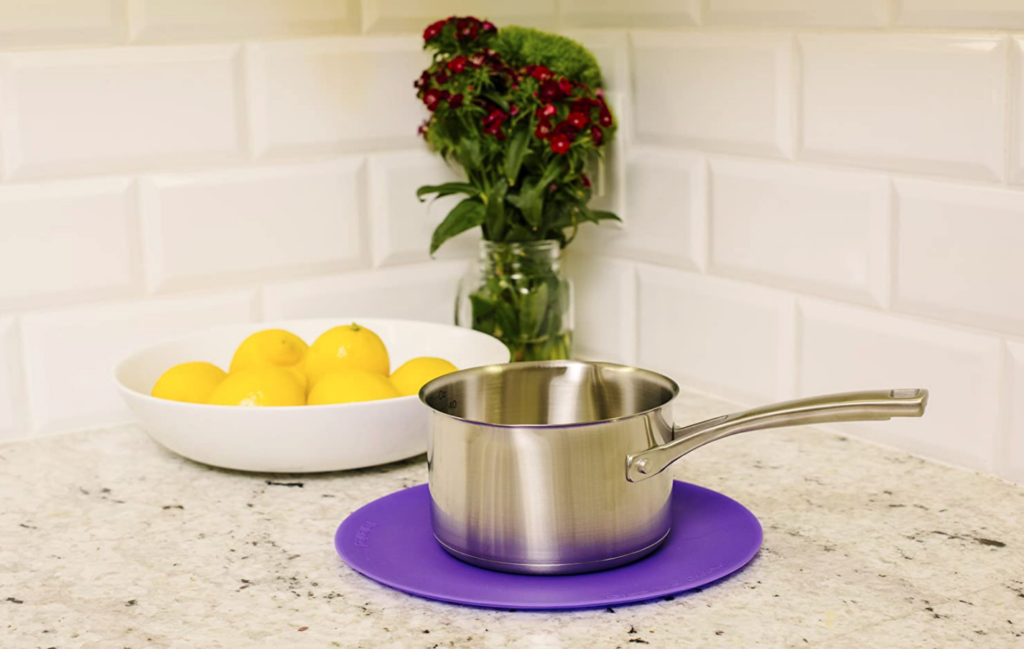 There are so many uses for this heat-resistant and Microwavable Silicone Mat. Use it as a safe surface for hot pots and pans, set it over pots to act as a splatter guard, use it in the microwave, or place it under a hot teapot. The silicone mat is easy to clean and even easier to store. It's an excellent addition to any kitchen.
Snuggle Up in This Wearable Sherpa Blanket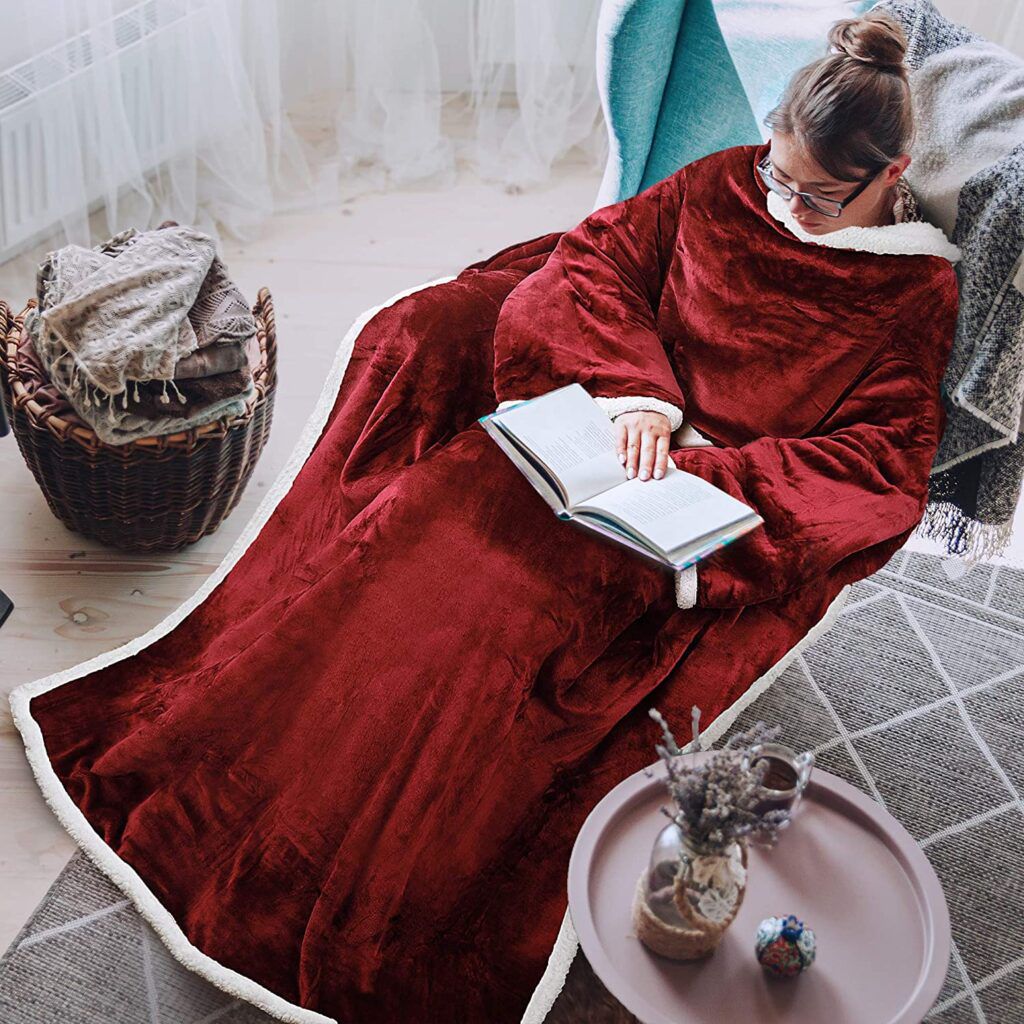 This deluxe Sherpa Blanket is a massive step up from the basic blankets you'll find in department stores. Tuck your arms into the sleeves and wrap this ultra-soft blanket around yourself. You get to enjoy all the relaxing coziness of a blanket with the functionality of a sweater. All that's left to do now is brew a hot cup of tea and dig out your favorite book!
Keep Energy High With Your Own Anti-Fatigue Kitchen Mat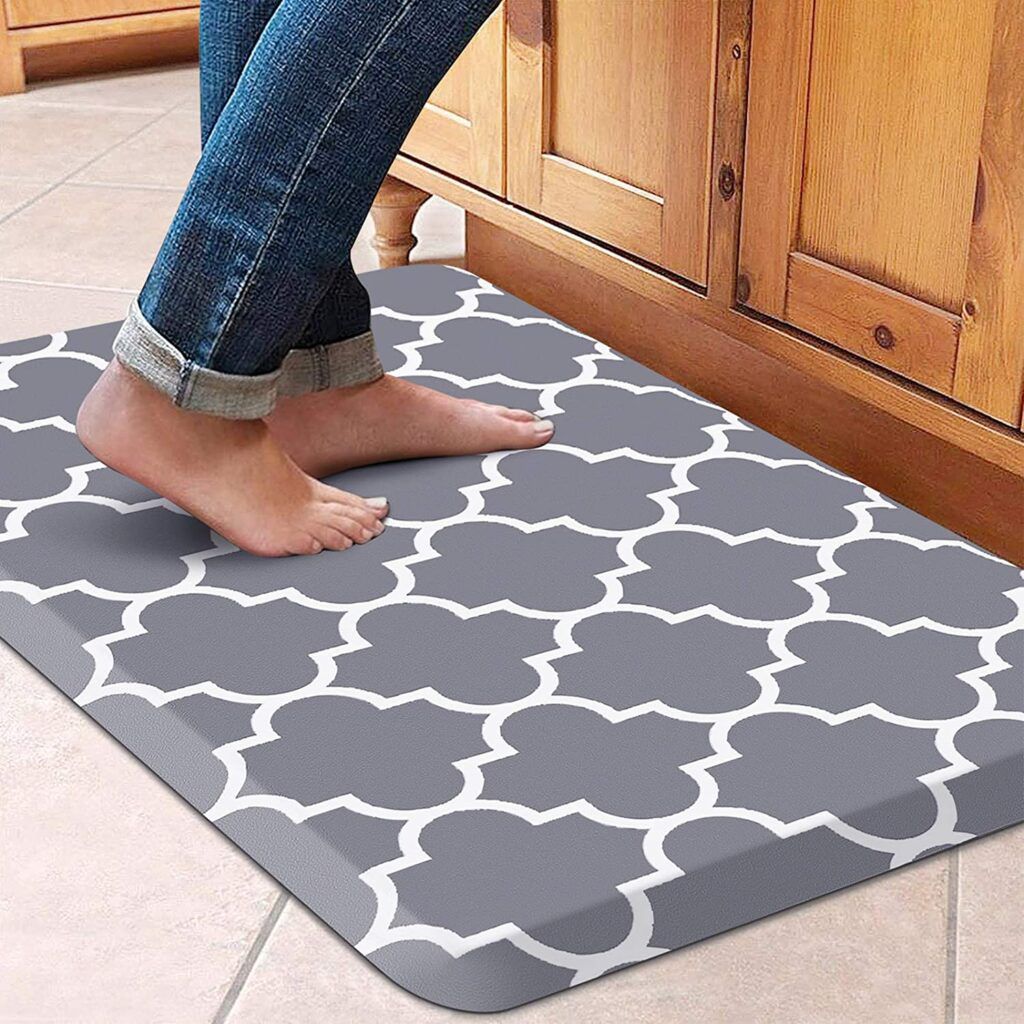 This Anti-Fatigue Kitchen Mat keeps your feet feeling cushioned and supported while encouraging you to maintain good posture. The mat can also help improve circulation, and with these features combined, it has a surprising effect on your energy levels. It's made from waterproof material, so you don't have to worry about spills or stains. Just let it get to work relieving you of your aches and pains.
Add Some Spice to Your Life With These Electric Salt & Pepper Shakers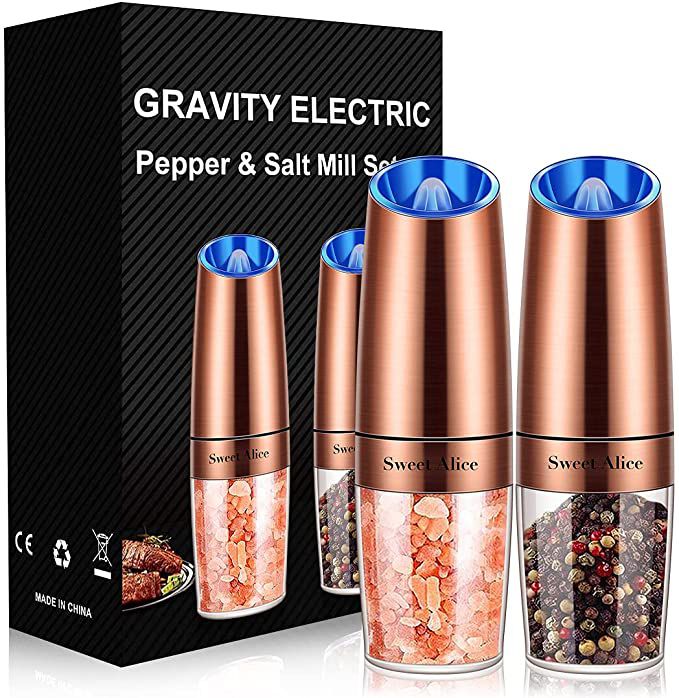 This set of Electric Salt & Pepper Shakers uses motion sensors to grind and dispense salt and pepper on your food whenever you need it. You can even adjust the grind to get the precise seasoning style you prefer. The ceramic motor is of the finest quality. Simply hold it over your plate, and the motion sensors will trigger it to start working.
Organize Your Kitchen With This Under-Sink Organizer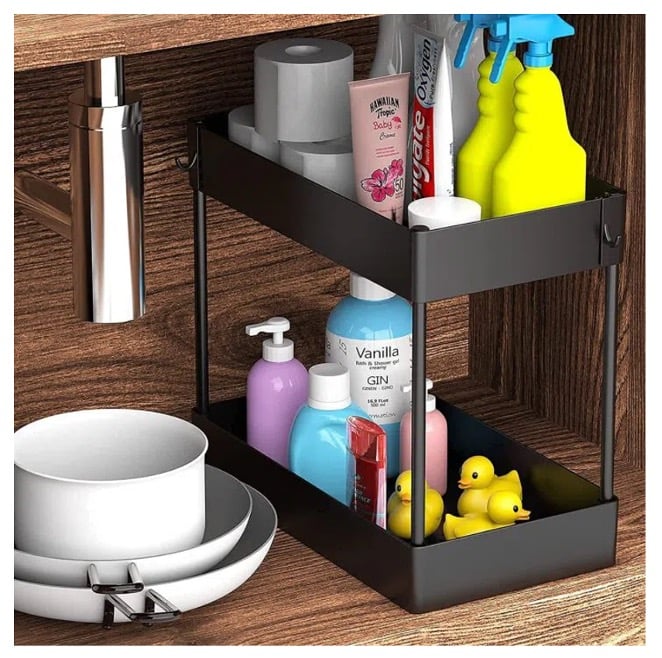 It's time to transform the space under your sink with this handy Under-Sink Organizer. This stylish two-tiered shelving system is ideal for both kitchens and bathrooms. It has plenty of space for all your cleaning supplies and even features hooks to hold cleaning cloths and sponges.
Make Life Easier With This Sturdy Step Ladder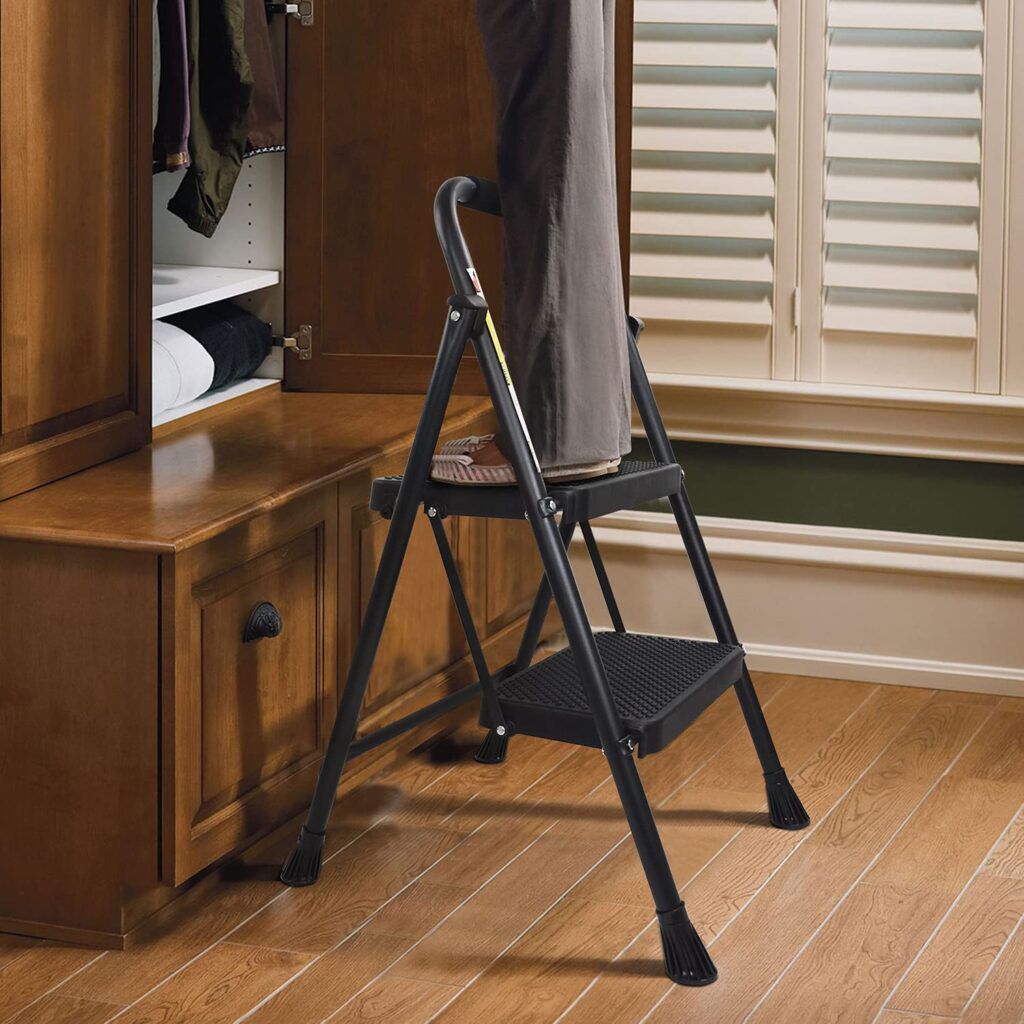 This metal, Sturdy Step Ladder will always keep you safe. Its two wide, stable steps will help you reach those high shelves and tucked-away spots with ease. The ladder has a metal frame that's capable of supporting up to 500 pounds, so you'll never have to worry about it buckling. The only time it'll collapse is when you fold it down to store it away. 
Organize Your Broom Closet With Heavy Duty Wall Hooks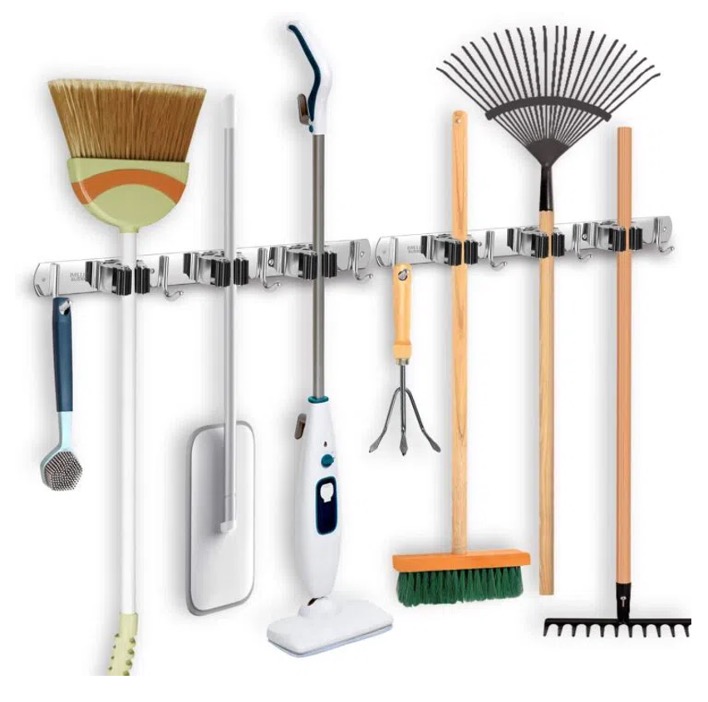 Bring some order into your life with these durable, water-proof, Heavy Duty Wall Hooks. The ideal way to keep your mops, brooms, and other cleaning tools organized, this rack comes with self-adhesive that allows it to bind to the wall. It's easy to install, and you'll be surprised at how satisfying it feels to have a perfectly organized garage, tool shed, or cleaning cupboard.
Work Safely in Wet Weather With This Waterproof Work Light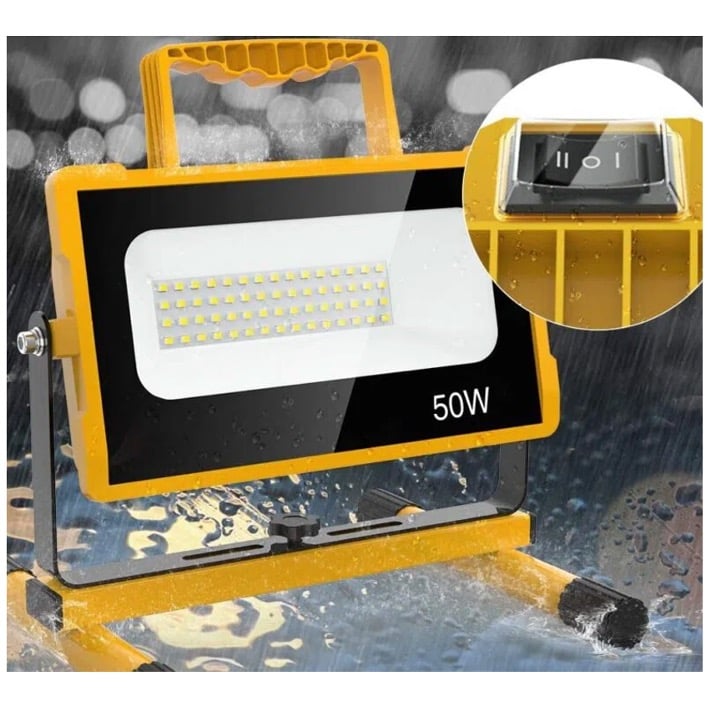 If you regularly find yourself having to work in the rain, a Waterproof Work Light will be your best friend. Working with a waterproof light will give you peace of mind knowing that you won't have an electrical hazard on your hands if it starts raining. This top-quality light comes with multiple brightness modes and is powered by reliable LED lights. Take the guesswork out of your workday with this reliable, portable, waterproof light.
Relax in an Instant With This Top-quality Aromatherapy Diffuser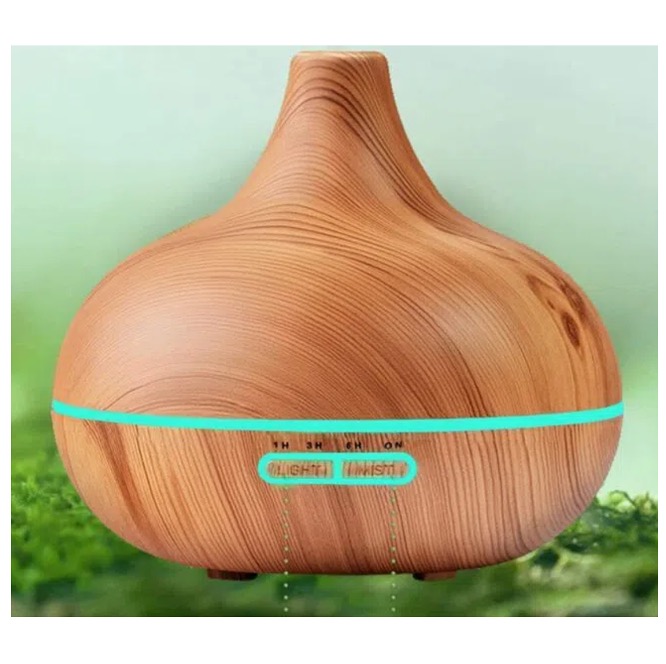 All you have to do is add your essential oil of choice and a little water, and this Top-quality Aromatherapy Diffuser will fill the room with your favorite scents. This aroma diffuser features a beautiful wood finish and seven ambient light settings. It also comes with an essential oil starter kit filled with a range of aromas to help you find your favorites.
Track Your Oxygen Levels With Your Own Fingertip Oximeter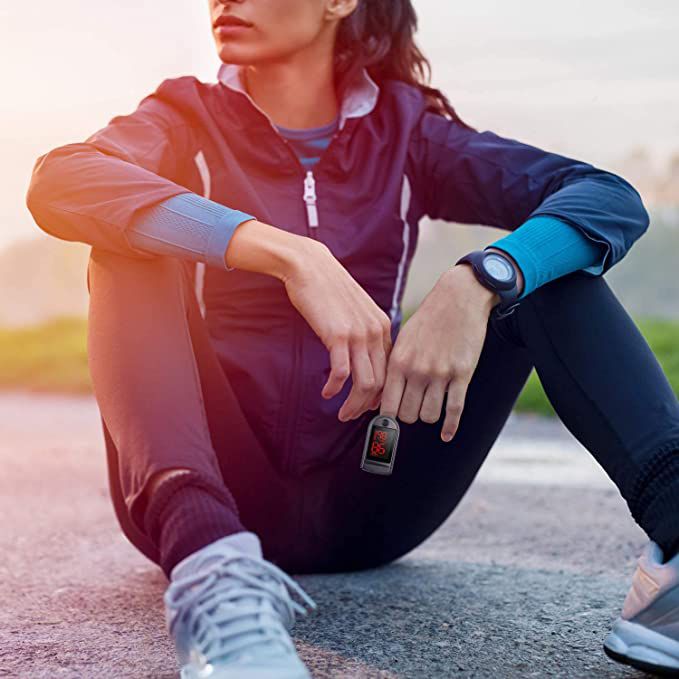 This portable Fingertip Oximeter is designed to measure your blood oxygen saturation levels. It can give you an accurate reading in less than ten seconds. Pulse oximeters aren't just for athletes. They're also an essential tool for those with health conditions who need to keep an eye on their blood oxygen saturation. So, if you're feeling out of breath, you can instantly check your oxygen levels.
Be More Eco-Friendly With This Natural Bamboo Scrub Set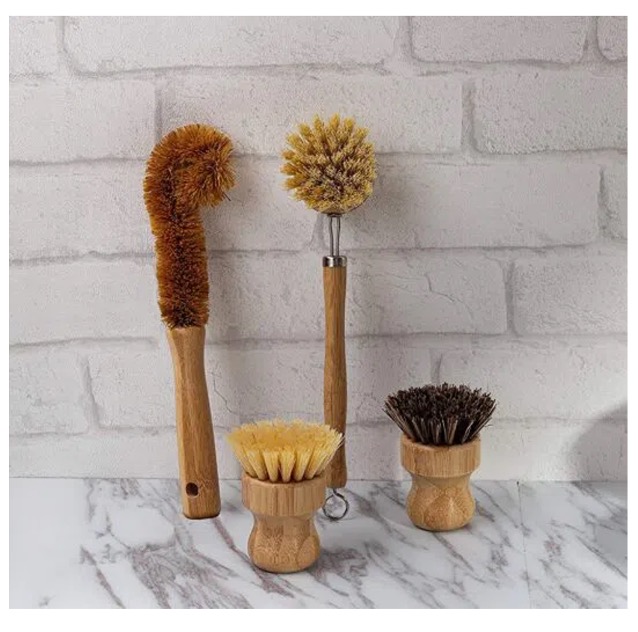 It's time to ditch those disposable sponges that sit and collect bacteria on the edge of your sink. This Natural Bamboo Scrub Set harnesses the anti-microbial properties of bamboo to keep your dishes clean and your kitchen hygienic. This four-piece set gives you a range of bristles, ensuring you're able to remove even the toughest stains and caked-on food.
No More Smudged Lenses Thanks to the Carbon Klean Lens Cleaner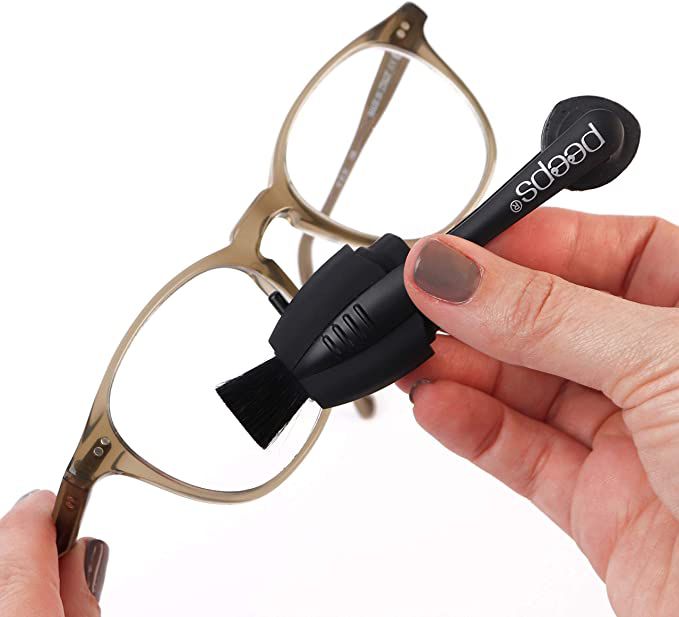 Anyone who wears prescription glasses knows how frustrating it is to get smudges on your lenses. This game-changing Carbon Klean Lens Cleaner uses microfiber dry-cleaning technology to eliminate smudges, streaks, and fingerprints from your glasses without damaging the lenses. You'll feel like a new person once you eliminate this daily frustration from your life.
Boost Your Hydration With This Tasty Hydration Electrolyte Powder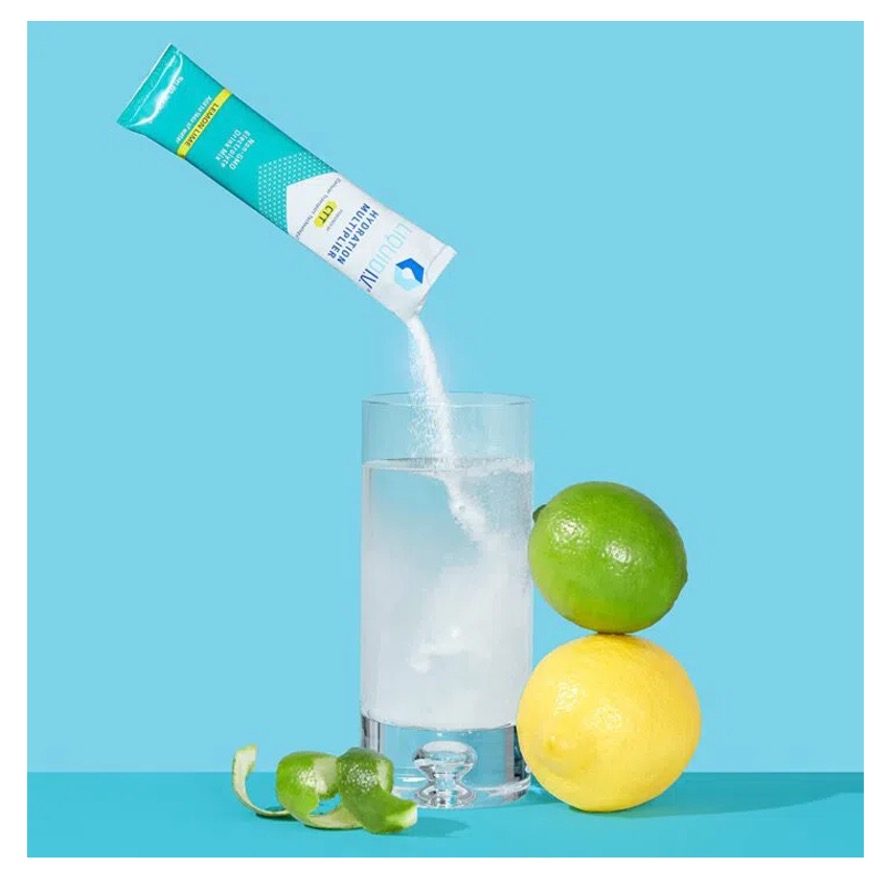 Water is essential for maintaining adequate hydration, which in turn boosts your energy levels. Thankfully, there is this Tasty Hydration Electrolyte Powder available that offers a delicious lemon-lime flavor without all the unnecessary sugar. By replacing the electrolytes lost through sweat, you can improve your alertness and ensure you stay in good shape post-exercise.
Overhaul Your Oral Hygiene With This Ingenious Tongue Scraper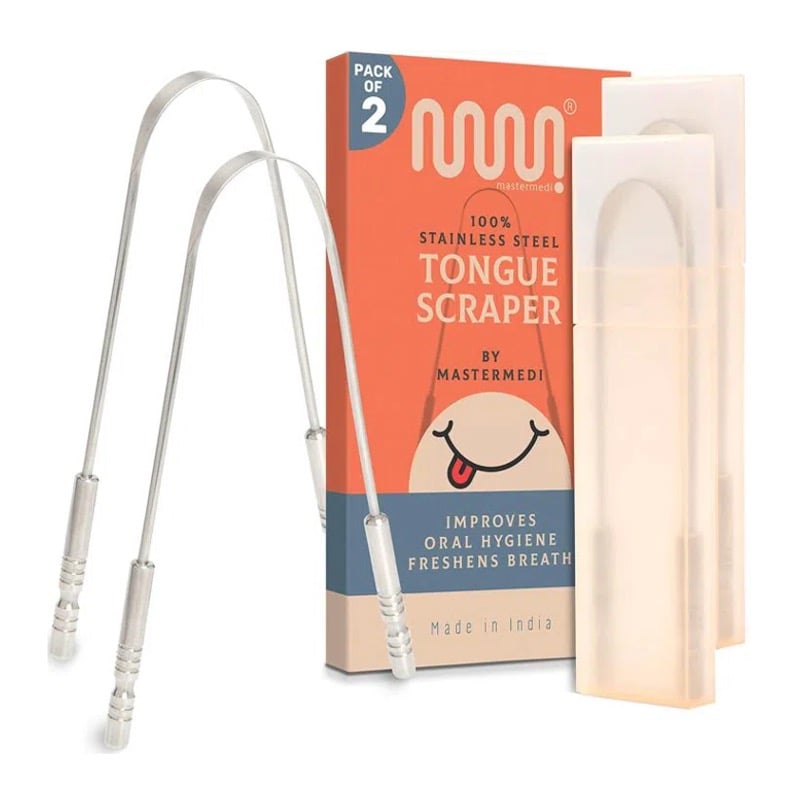 Many people simply use a toothbrush to clean their tongue, but this is not the most hygienic option. Instead, maintain optimal oral hygiene with this simple yet ingenious Tongue Scraper. This tool can be sanitized and reused multiple times, and it is capable of freshening your breath more effectively than mouthwash. The reason is simple – it scrapes away the bacteria and gunk that contribute to bad breath.
Work On Your Couch With This Lap Desk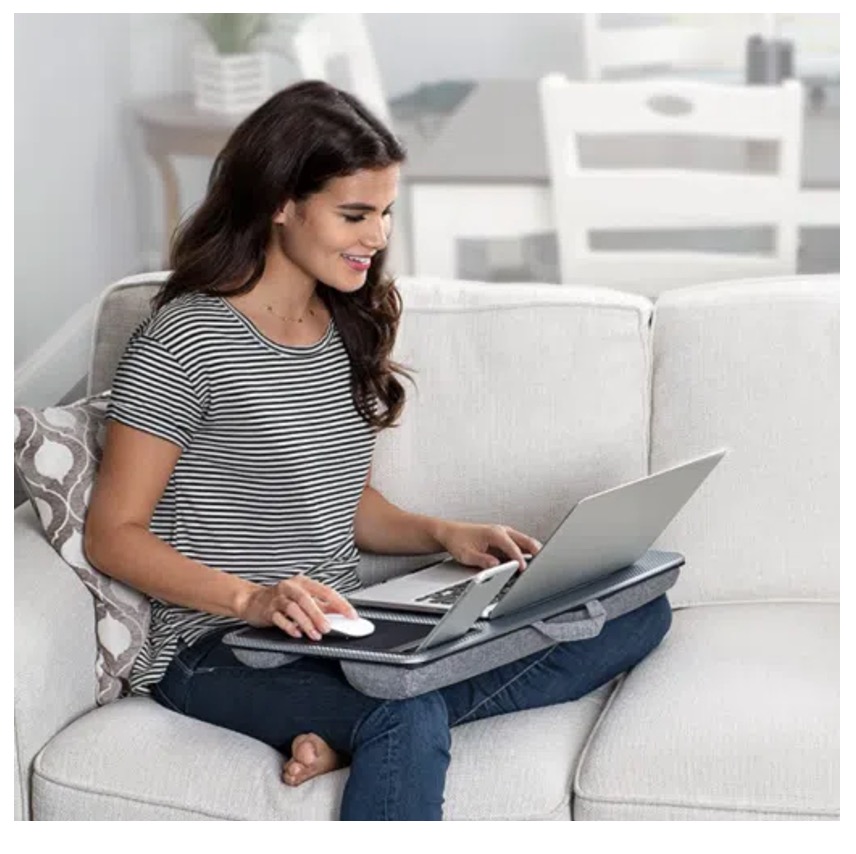 With over 25,000 5-star reviews, who would ignore this hot item? Now you can comfortably and conveniently work at your couch thanks to this Lap Desk. This light and handy item can be carried around from room to room and is so easy to use. Plus, it won't break your savings! 
Watch Your Avocados Grow With This AvoSeedo Kit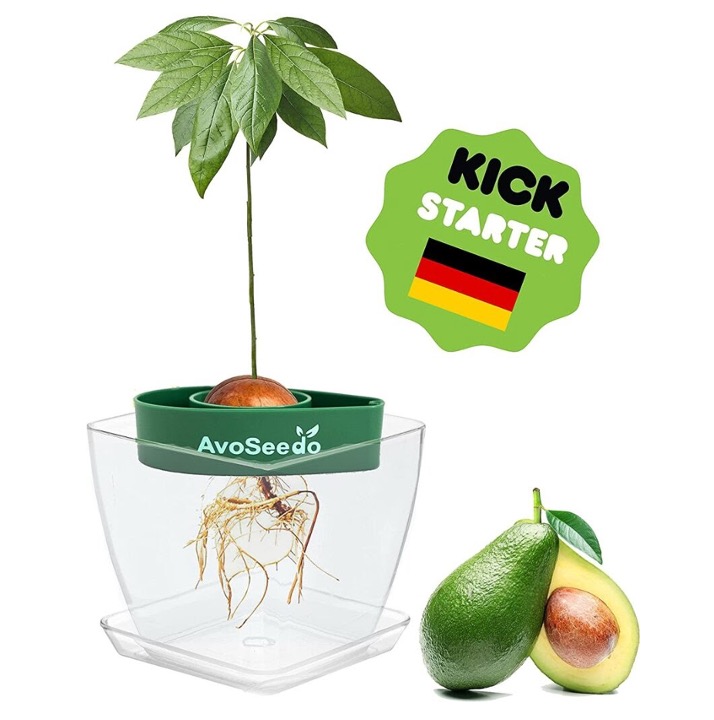 Did you know that you can witness the growth of your favorite avocado? Yep! Interestingly, this AvoSeedo Kit allows you to watch the avocado seed begin to sprout and grow into a full-sized plant. That said, if you have family members and friends who are avocado fanatics, you can give them this affordable kit as the perfect present.
Get Rid of Insects With This Sleek Fruit Fly Trap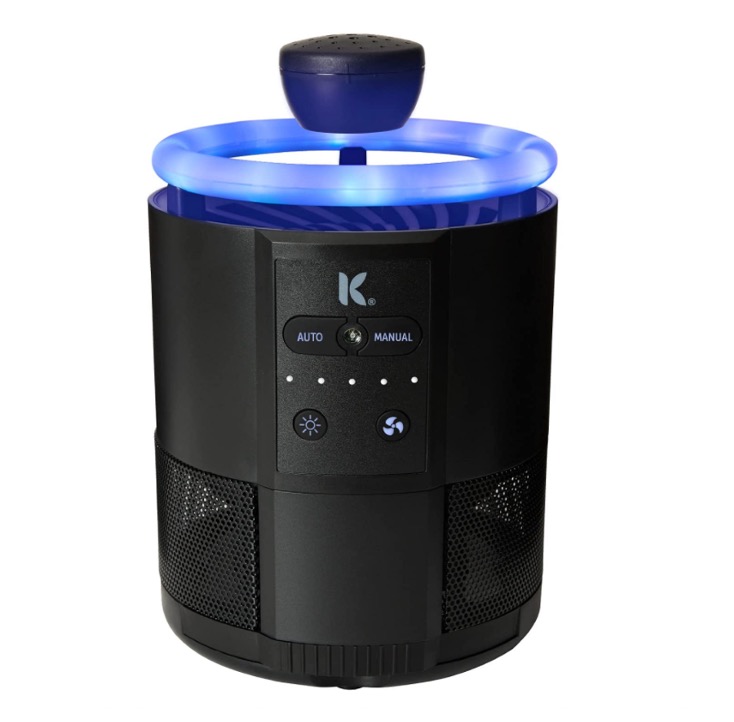 We don't know anyone who likes fruit flies. I mean they are nasty and irritable, right? It feels like they roam around your home with no intention of ever leaving. Fortunately, there's a simple way to catch them with this Katchy Duo Indoor Fruit Fly Trap. Who would ever think this cool device was a bug zapper?
Have Your Clothes Looking Fresh With This Electric Fabric Shaver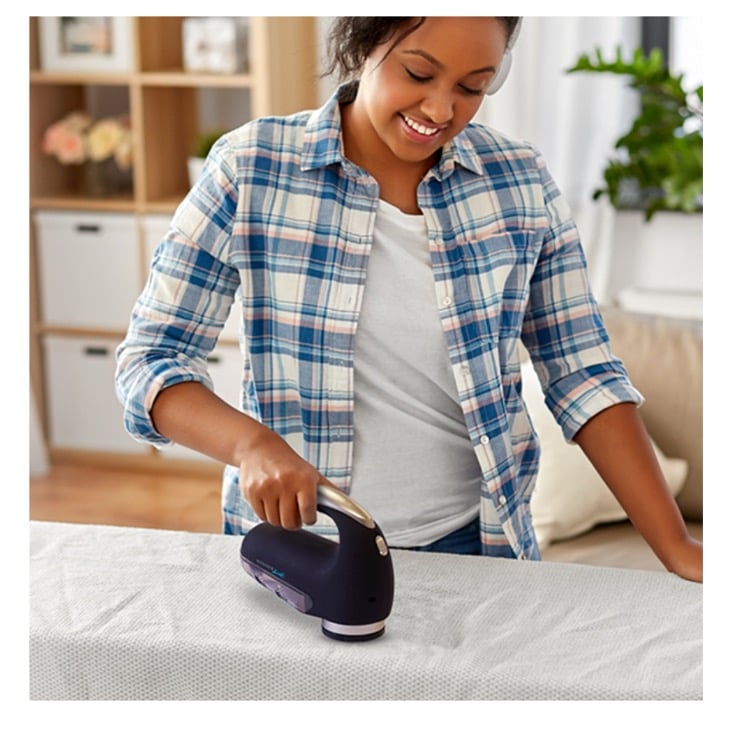 You're about to break out your coats, sweaters, covers, and winter adornments when you realize how much pilling they have. No worries since this Electric Fabric Shaver will leave your clothes looking fresh. This amazing household product delicately works in areas that require the most shaving. What are you waiting for, grab one now!
Save Space With This Collapsible Laundry Basket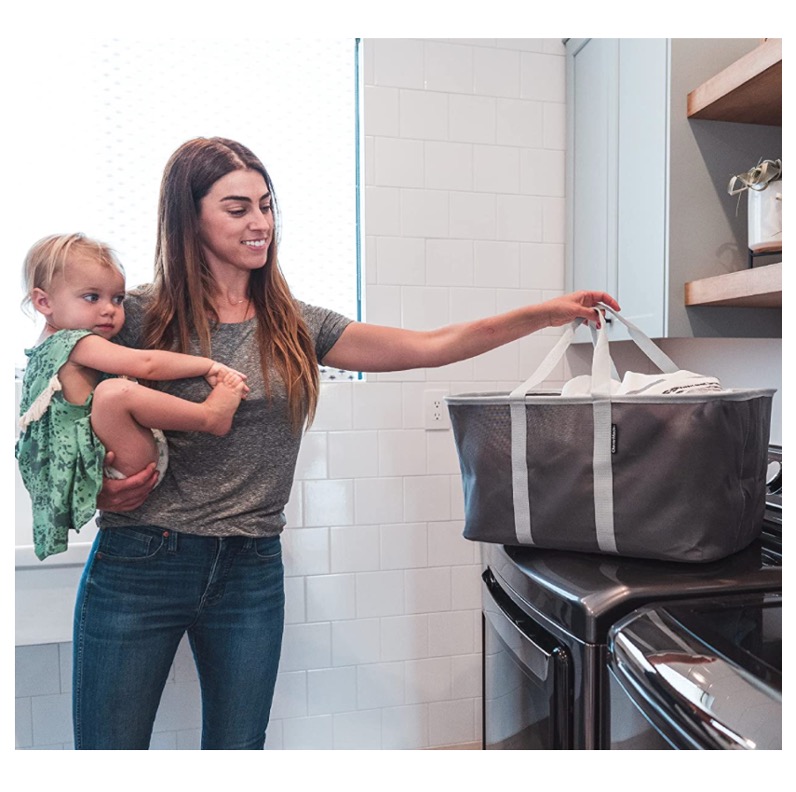 Say goodbye to the heavy laundry bins taking up your precious floor space and say hello to this Collapsible Laundry Basket. Did we mention it's one of our favorite purchases this year? You can carry it by hand, and it collapses down to put away and save tons of space.
Meet Your New Favorite Baking Gadget, The Adjustable Rolling Pin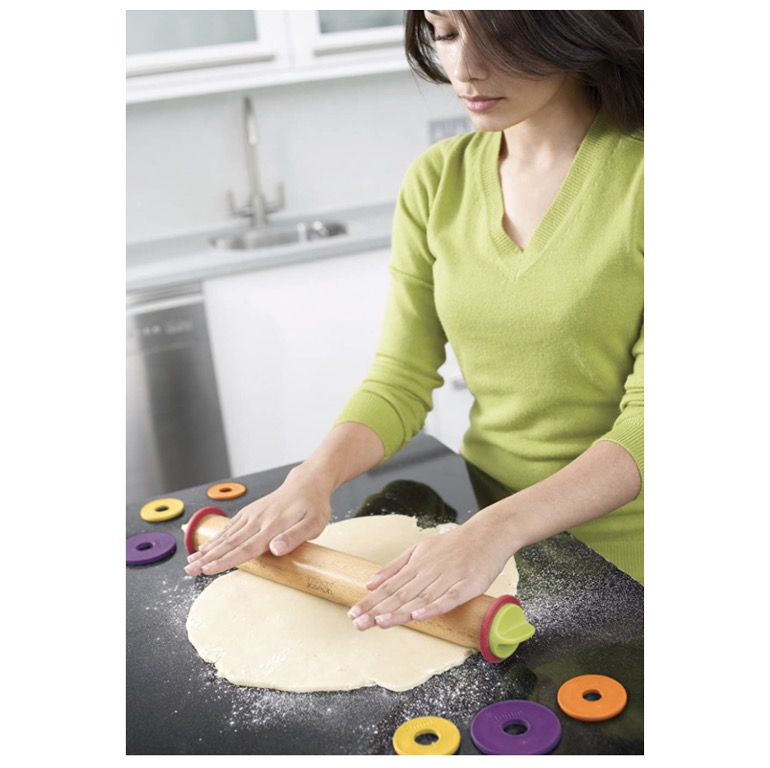 Needless to say, an Adjustable Rolling Pin is every baker's dream. Now, you can regulate the height of the pin and have the proper thickness for your dough. This versatile product has detachable discs at both ends of the pins and are labeled in millimeters so you're ensured of the correct depth every time.
Make The Tastiest Popcorn With The Whirley Pop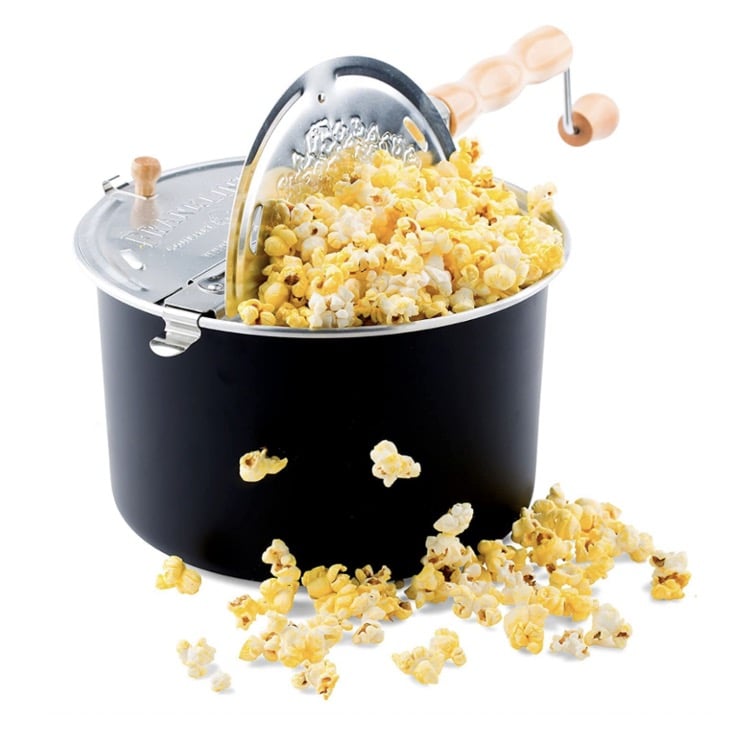 Say goodbye to the microwaveable stuff and have the most delicious popcorn with the Whirley Pop popping corn machine. You'll never go wrong with this device as justified by its countless 5-star reviews that come with wonderful tips on making popcorn. Did we mention that it tastes better than movie theater popcorn?
This Small Trash Can Works Perfectly In Small Spaces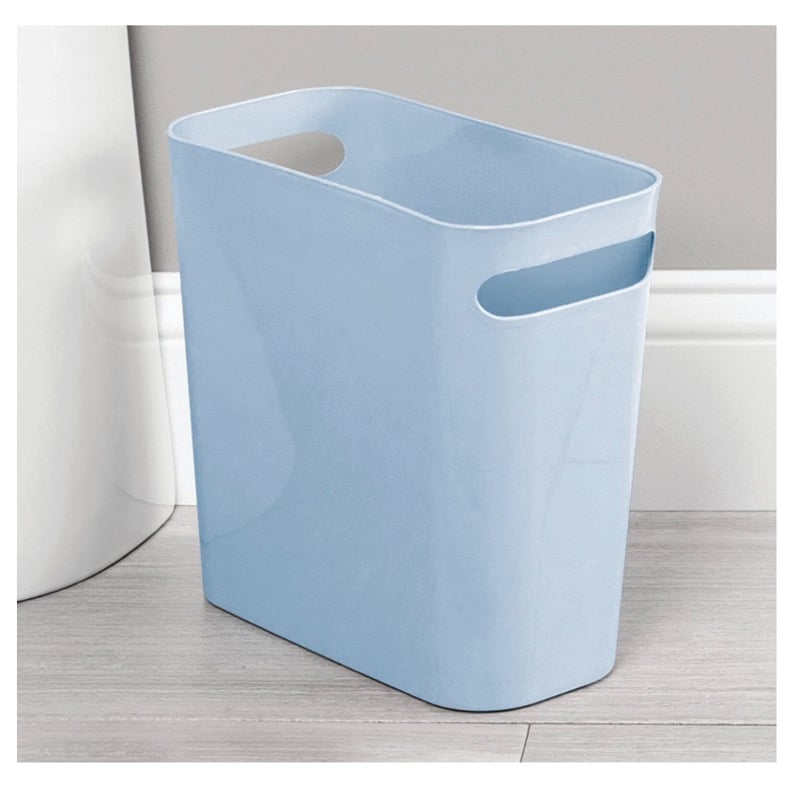 Don't we all need a Small Trash Can? We do. This mDesign trash can will convince us to get one even if we have the space for a bigger trash can. It works perfectly under your workstation, in a bathroom, or kitchen.  Now, that's convenience and versatility for you, especially for small spaces.
Dry Your Dish Towels With This Bar Rack
Upset about your dish towels not drying thoroughly because they are spread messily on your kitchen counter?  It's high time to try this over the cabinet Bar Rack. No installation or screws required. Just place it over your cabinet door, hang your dish towels and let them dry. Easy as 1, 2, 3.
Install a Bidet With This Sprayer Attachment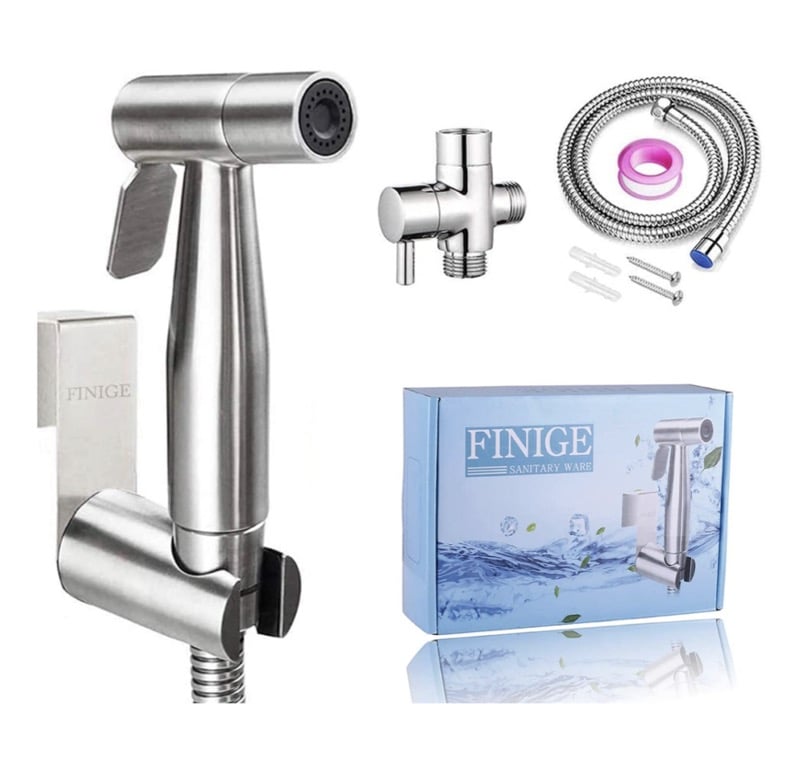 There are some small purchases that are both affordable and powerful and they will change your life. One of them is this easy-to-install bidet Sprayer Attachment which is highly recommended by many users. This inexpensive product boasts a discreet hose and sprayer. For only $30, what else can we ask for? You're welcome!
Compliment Your Plant Decor With This Propagation Station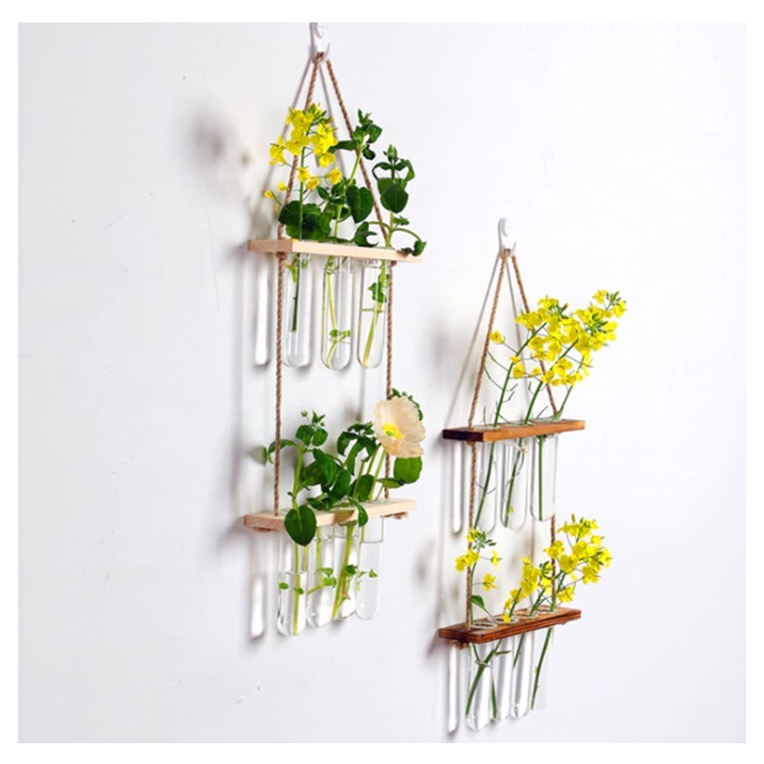 We're sure any plant person who deeply cares for their blooms and vegetables would need this Propagation Station. It is amazingly useful if you want to propagate plants from some you received as a present or from cutting other plants. This wall hanging planter also looks lovely as wall decor, right?
Keep Your Pets Cool With This Cooling Pet Bed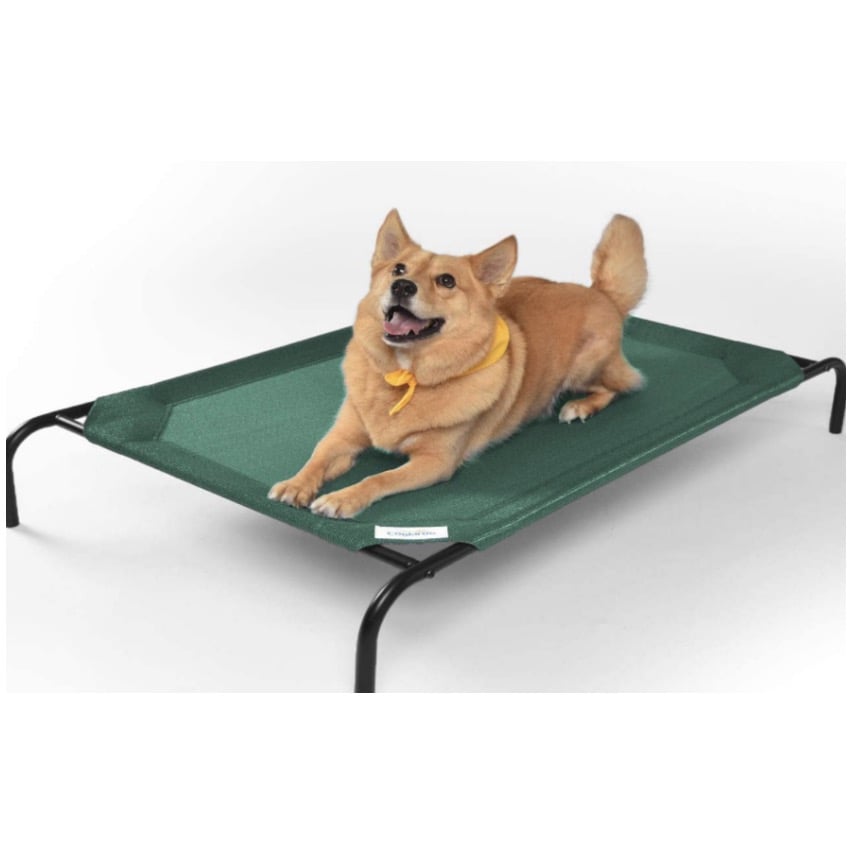 While dogs really like their pillow beds, they wouldn't last long because these fur babies liked to chew through the bedding. Don't fret because this Cooling Pet Bed will prevent you from replacing your dog bed every few weeks. Available in different colors and sizes, this elevated bed helps keep your pets cool. Plus, it's easy to clean.
Get Cozy With Fuzzy Slippers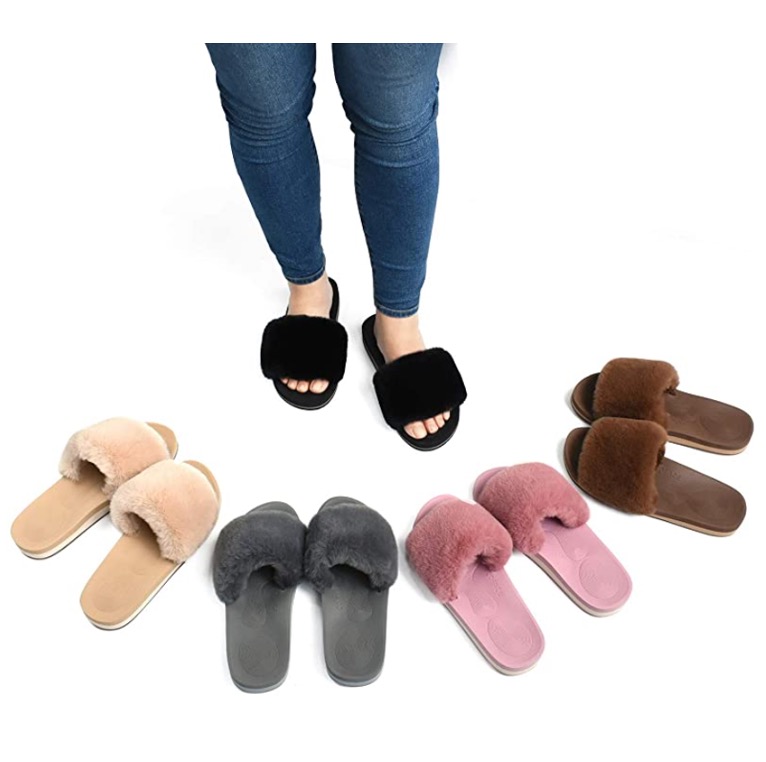 Is it possible to have cute Fuzzy Slippers that have a memory foam cushion and good support? Of course! After a long day at work or school, you'll need something to slip on when you get home. This pair of indoor slippers will just make the rest of your day comfortable.
Enjoy This Multi-Functional Fabric Shower Caddy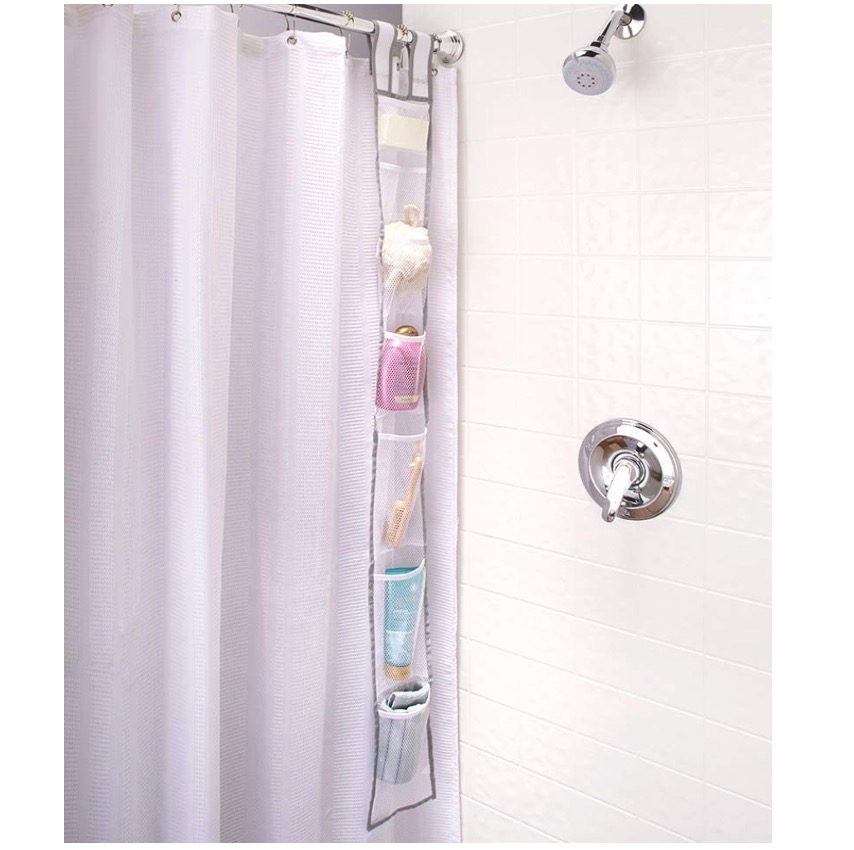 For a small shower that may look messy with just a few products, this Fabric Shower Caddy is incredibly valuable. Anyone who has used this item can attest that their shower feels so much bigger and organized with nothing in front of the shower head or knob anymore. Awesome!
Keep Your Counters Tidy With A Drying Rack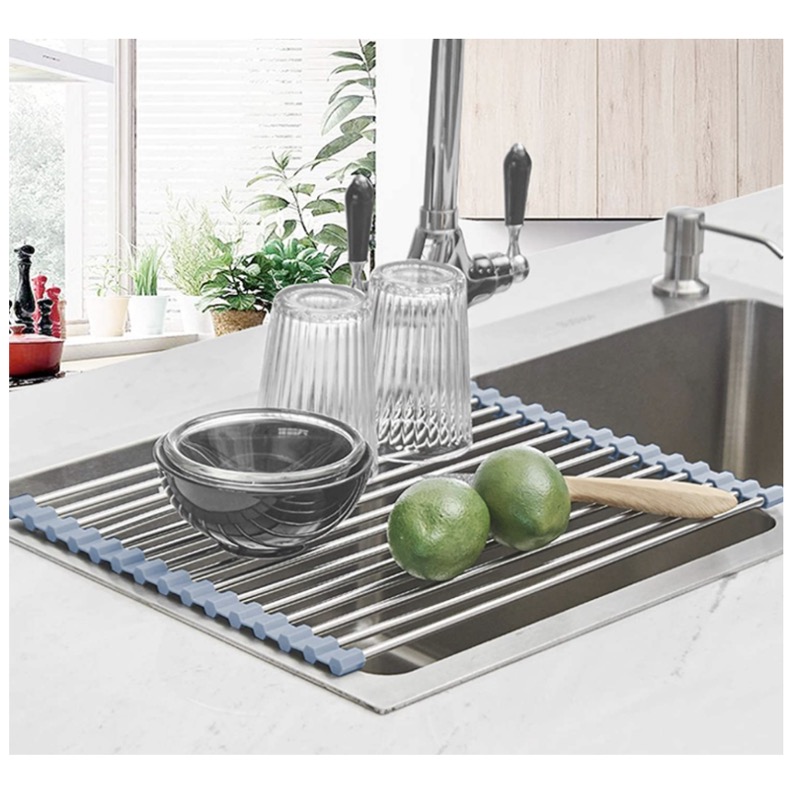 Tired of dish drying areas consuming too much space on your kitchen counter? Here's a no-brainer fix: this roll up Drying Rack that fits over your kitchen sink and helps save treasured space. This amazing item also comes in two different sizes depending on the body you'll require for your sink. And the best part is, once all your dishes are dry, you can simply roll this sink rack drain up and easily store it away.
Create More Room in Your Drawers With These Clothing Organizers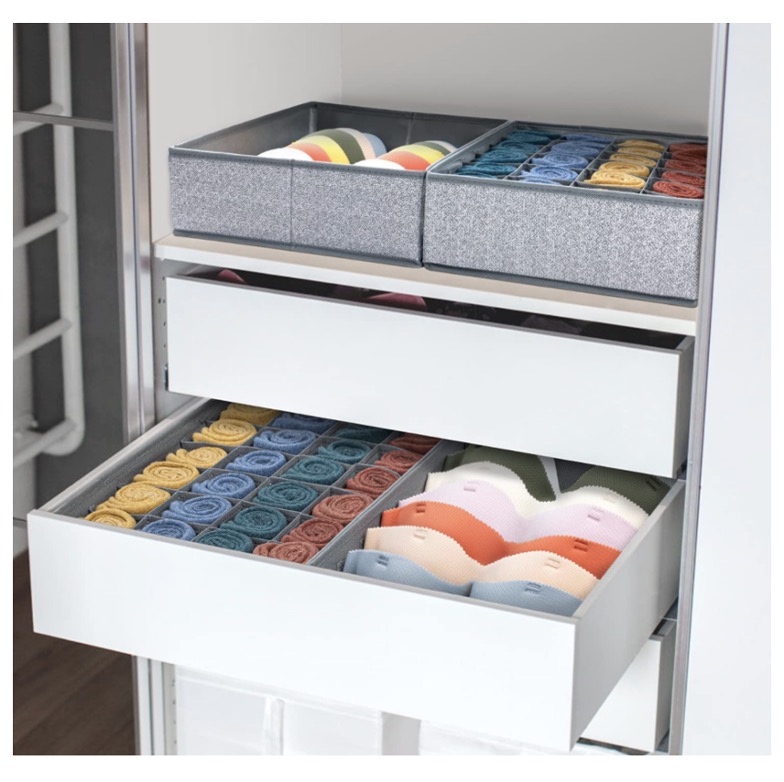 These drawer Clothing Organizers are a big help by making room in your drawers for more items that you'll want to store. These organizers come in different colors to match your decor.  Make sure to take the correct measurements of your shelves prior to ordering a set of these wonderful drawer organizers so that they fit perfectly.
Declutter Your Countertop With This Countertop Organizer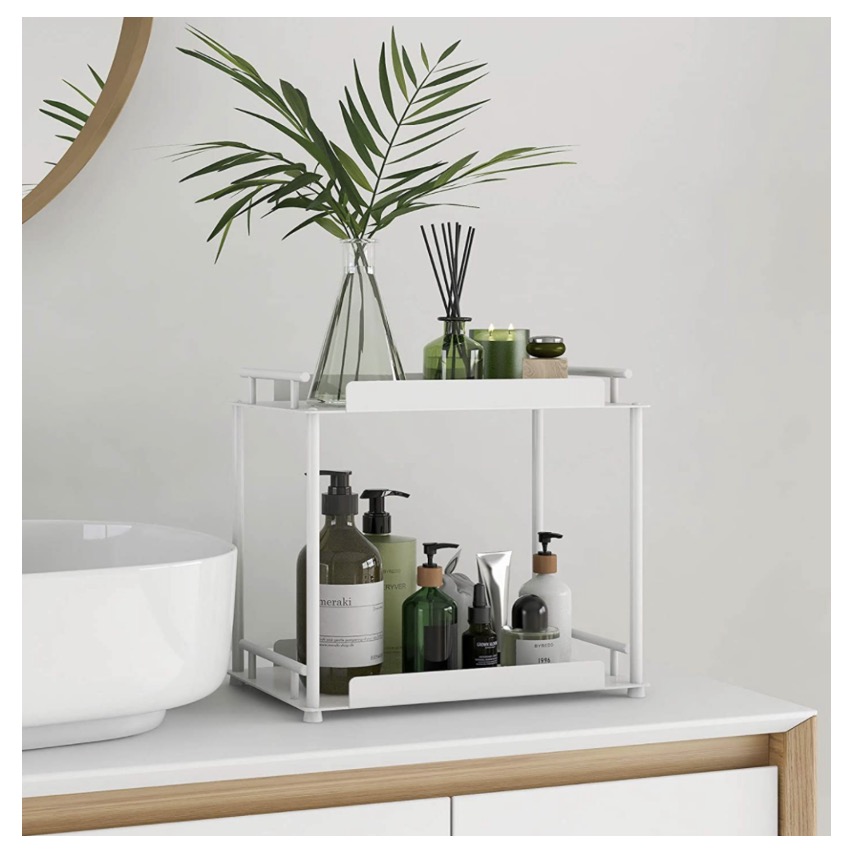 If you're looking to sort your countertop, either a kitchen or bathroom, this no-brainer piece is a must-have. Who can resist this chic, modern Countertop Organizer? Storing your essentials on either tier is so simple, plus it creates a relaxing ambiance. We aren't just buying a single piece of this countertop, we want more!
Boost Your Storage Space With This Metal Shelf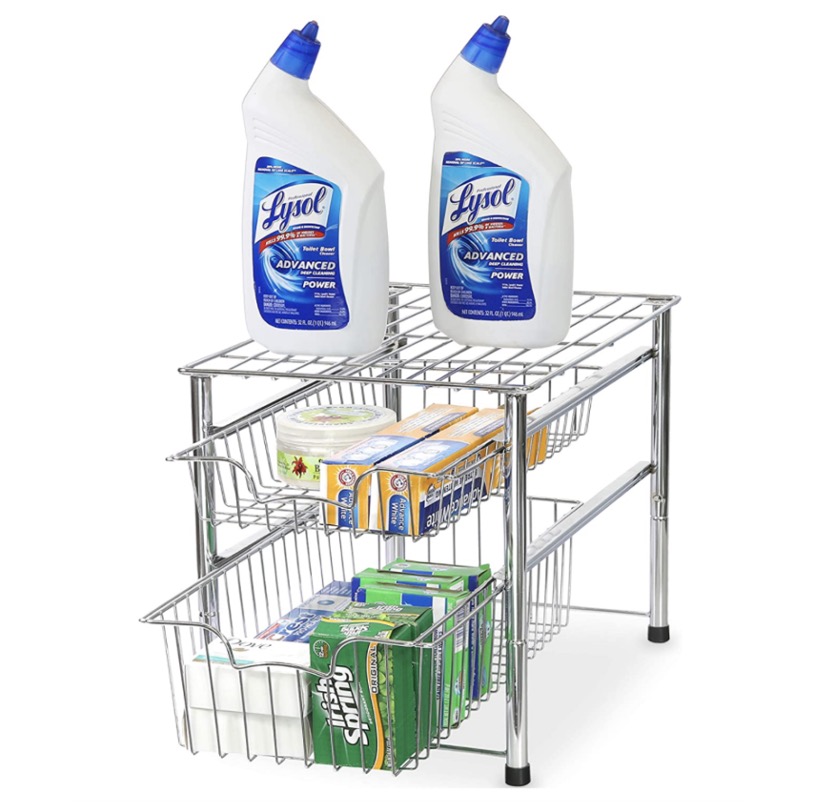 Needless to say, we all need storage containers in our house. Lots of them, actually. With that said, if you have a cabinet or things on your countertop that could utilize some cleaning, this 2-tier basket drawer is a great deal. This Metal Shelf is easy to install and features a flawless chrome finish that makes it look like decor.
Nurture Your Hair And Skin With These Satin Pillowcases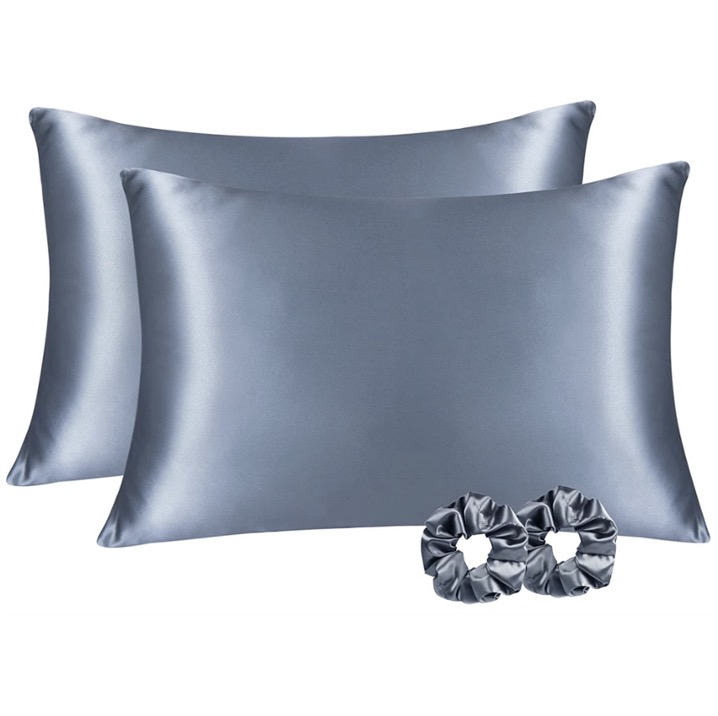 We don't know anyone who likes to wake up with frizzy hair. What we know is that we all want smoother skin and hair, right? Now, there's Satin Pillowcases that will help us prevent kinky hair and dull skin. This amazing pillowcase comes in a set of two in either, queen, king, or standard sizes.
Hang Pictures Perfectly With This Laser Leveler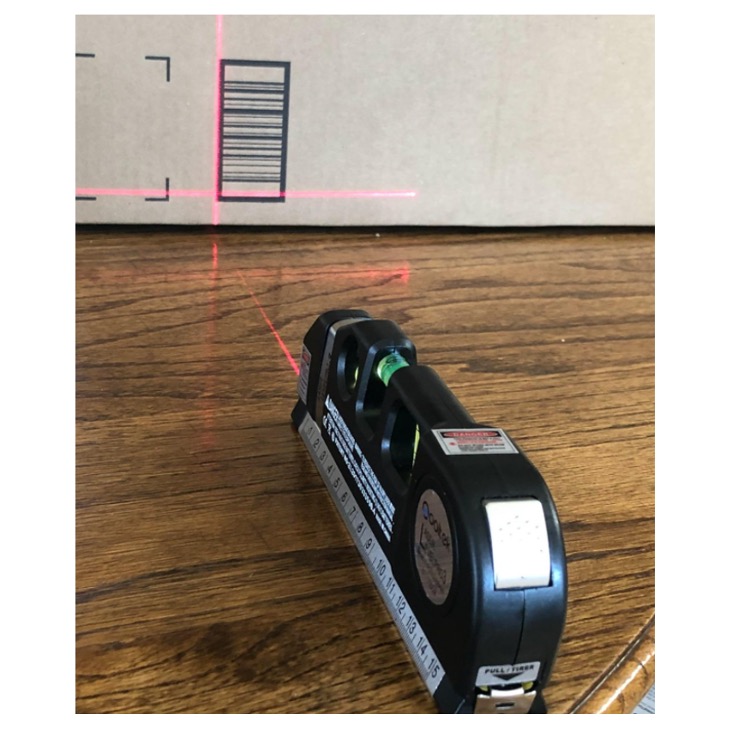 Tired of seeing your pictures hanging crooked? Meet this incredible Laser Leveler that allows you to adjust your memorable portraits. With more than 10,000 5-star reviews, we're sure you couldn't pass it up. The level and laser guides do a terrific job. It comes with a powerful retraction and the measuring tape is precise.
Enjoy Your Coffee Anywhere With This Handy, Portable Espresso Machine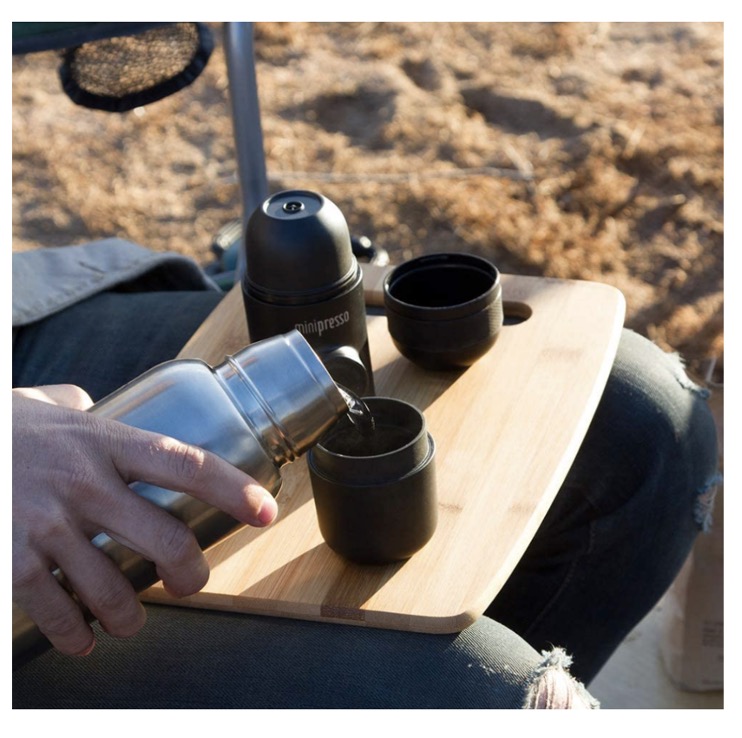 We're sure every coffee lover out there will fall in love with this Portable Espresso Machine. Imagine drinking your favorite cup of coffee on top of the mountain. Now we want to have this device and bring it to our future camping trips. This makes a lovely present for friends and family members, too!
Get Hydrated With This Motivational Water Bottle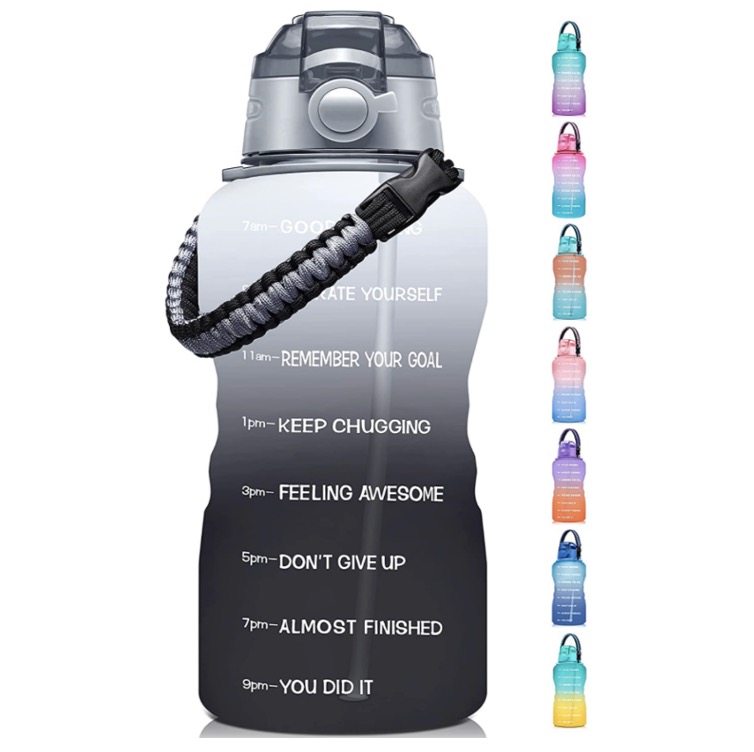 While drinking water is already a routine to all of us, there are times when we tend to ignore the need to hydrate our body with this essential fluid. What better way to keep ourselves hydrated than with this Motivational Water Bottle. Interestingly, this amazing product holds a gallon of water, has a straw and is affordable.
Make Awesome Tacos With These Taco Shell Racks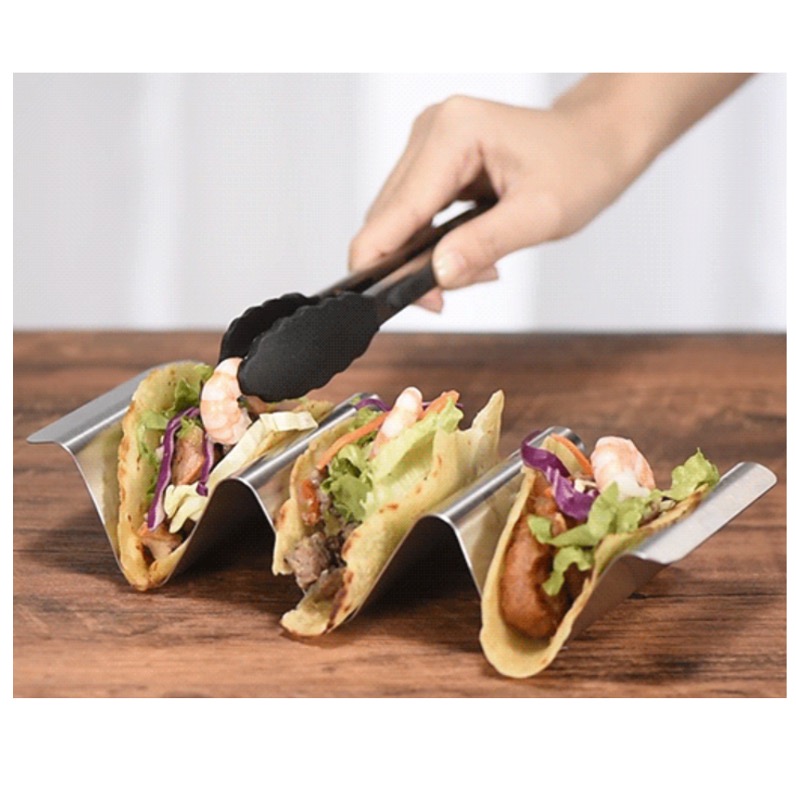 Tacos are one of the most irresistible foods to make and enjoy. While we can't get enough of the fixings, let's admit the fact that we are bad at building them. But with these Taco Shell Racks, preparing tacos is as easy as pie. Your taco night is about to become even more fun as these come in a set of 4 or 6. Enjoy!
This Travel Bag Is Every Adventurer's Dream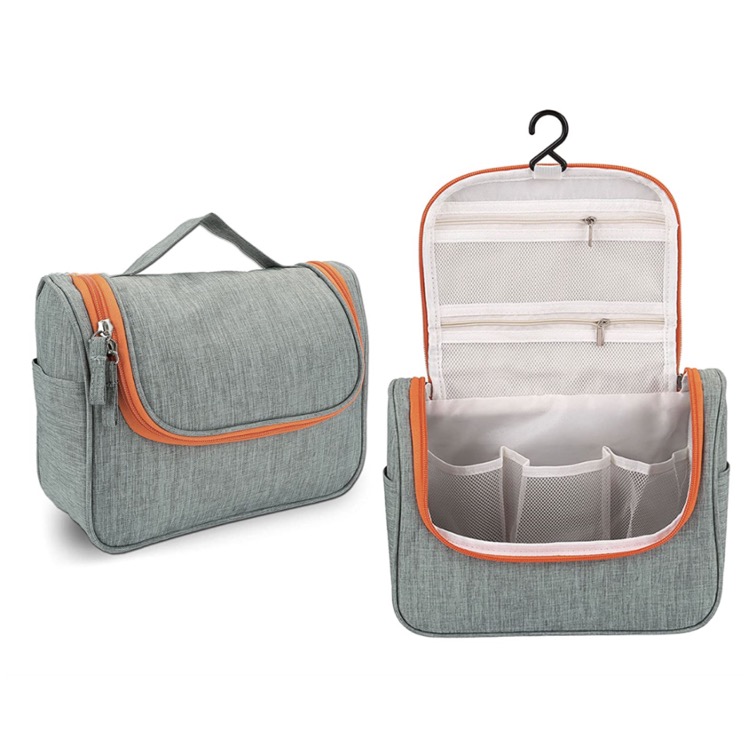 We are encouraged to travel light to avoid discomfort, inconvenience and extra baggage fees, right? But with this handy Travel Bag, you can get your essentials organized. It features a large compartment with two zipper pockets and comes in a variety of colors. With that said, your future trips will be fun and definitely more organized.
Relieve Headaches With This Sleep Mask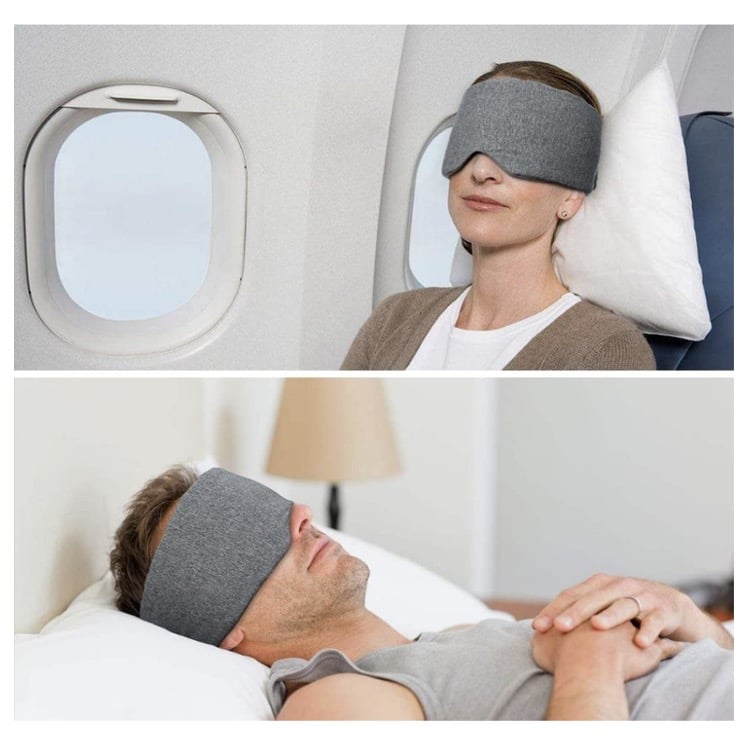 Aside from giving you a great snooze (thanks to its impressive way of blocking all light), this Sleep Mask also provides headache relief. If you're tired from a long shift at work and all you want is a relaxing sleep, then this item works perfectly. Having one mask isn't always enough; how about 2 or more for your planned trips?
This Soap Dish is a Lovely Piece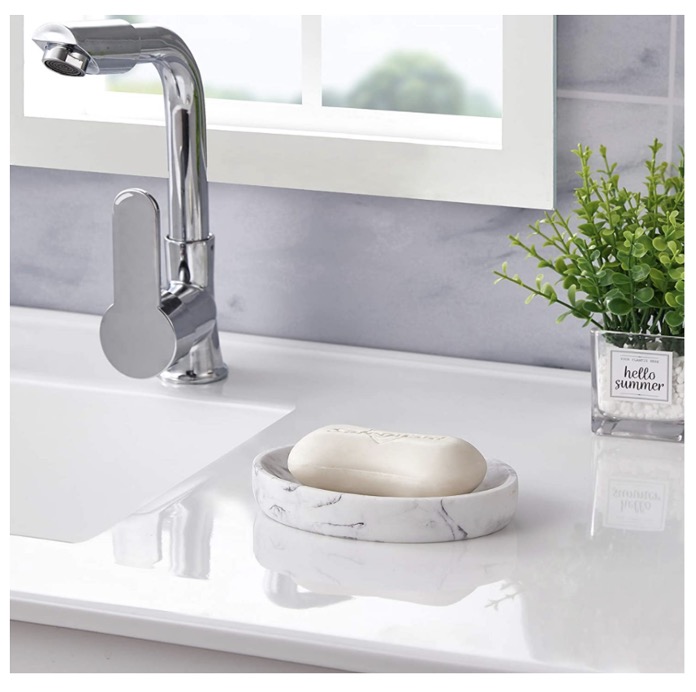 A Soap Dish may not be something you'd believe is significant, but this dish will prove you otherwise. Your bathroom deserves a lovely treat and this essential piece is a must-have to keep your bar of soap from getting all over your countertop. The marble design makes it look appealing hence it works as a lovely decor, too.
This Weighted Blanket Will Give You A Calmer Sleep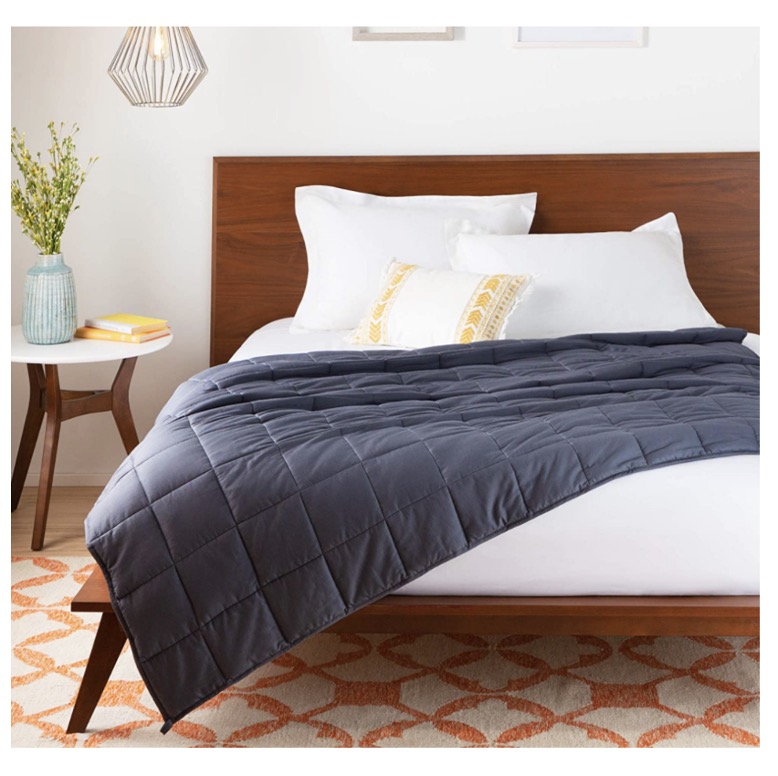 If you're one of the many people struggling with falling and staying asleep, this 15 pound Weighted Blanket does a job great. The weight of the blanket feels as if you're being hugged by a person so it's comforting and relieves stress. Now you can enjoy an 8-hour (or more) sleep sans anxiety.
Enjoy Your Breakfast With This Sandwich Maker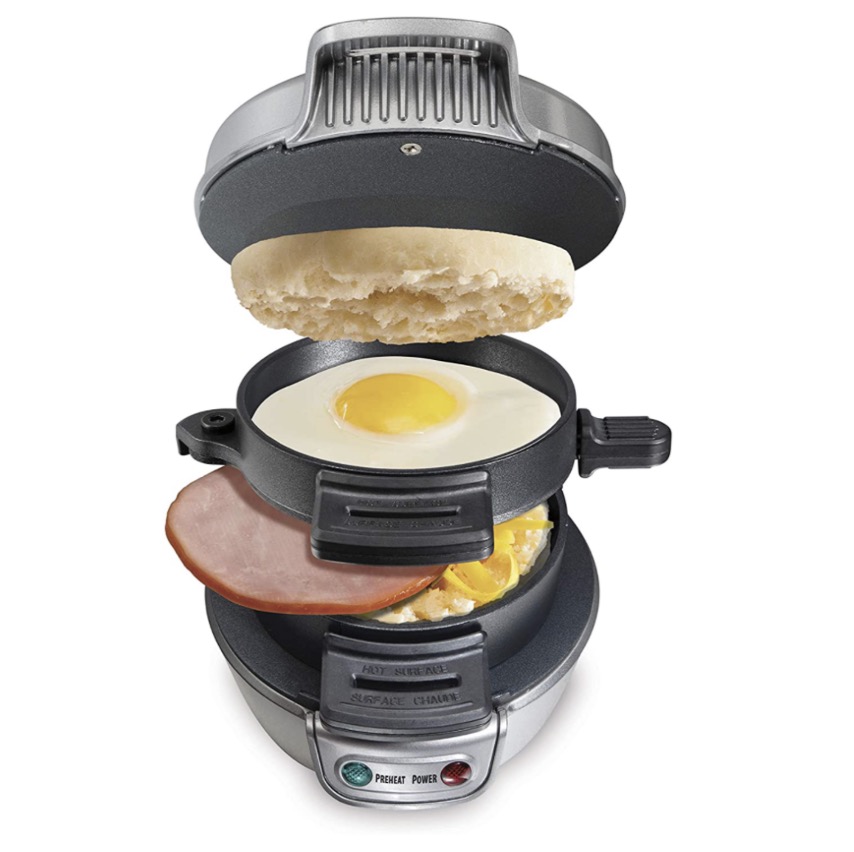 Egg McMuffins are too delicious to pass up but buying them on a daily basis is not practical at all. If you're a breakfast person, especially breakfast sandwiches, this breakfast Sandwich Maker is a smart investment. It's easy to use and easy to clean. Did we say the sandwich comes out perfectly?
Repair Your Clothing With This Sewing Kit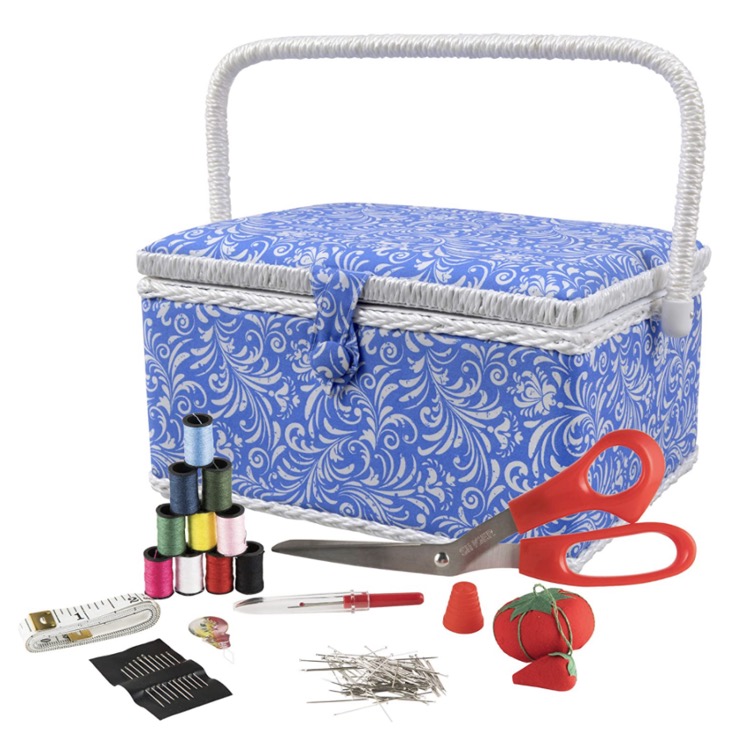 Rips and holes in our clothing are inevitable. But that doesn't have to be the end of the road for your clothes, especially your favorite ones. Try fixing them yourself with this portable Sewing Kit. The basket comes with all of the items you need for both small and big sewing projects. How cool!
Release Neck And Shoulder Pains With This Shiatsu Massager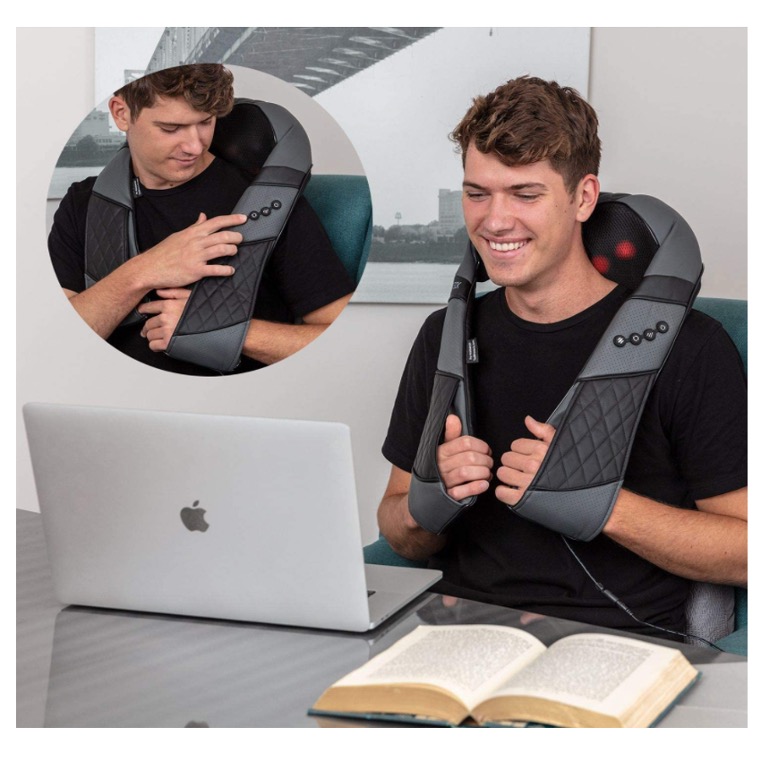 Say goodbye to your neck and back pains with this Shiatsu Massager. It comes with customizable settings such as the heating therapy that provides more relaxation. It also comes with different kneading and massage patterns that feel like a real hand massage. We can't wait to experience the amazing benefits of this device!