What Ever Happened To…? Forgotten Disney Stars, Then And Now
While many of the Disney stars of our childhood have since gone on to become high-profile actors in their own rights, the same can't be said for every one of them. While the star trajectories of Selena Gomez, Hilary Duff, and Miley Cyrus have been well-documented, what about the rest? What became of our other beloved Disney show teen or child actors?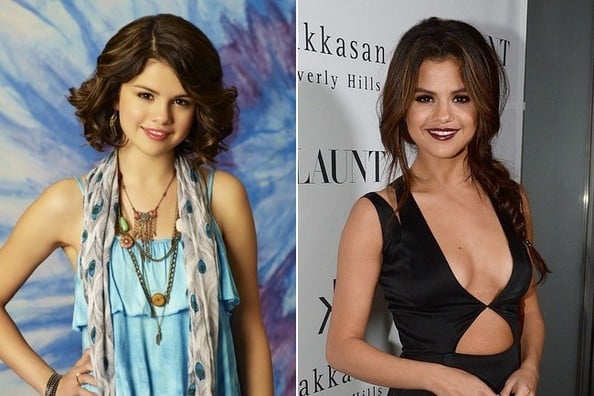 It's fascinating to see how people grow up and what they're doing with their lives. How many of them can you have remembered, and how many have you forgotten? If you had a crush on them back then, what would you think of them now? Take a trip with us down memory lane as we revisit ten of your favorite faces, now all grown up.
Hillary Duff
Hilary Duff was the star in the famed and popular Lizzie McGuire. The show aired from 2001 to 2004.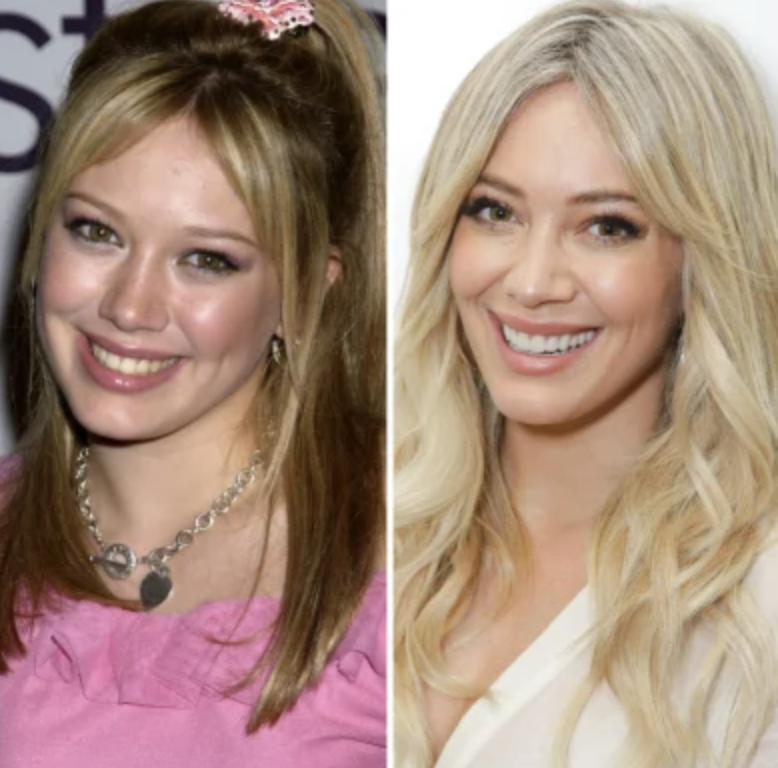 Hilary Duff went on to star in a number of other show biz gigs. She is one of those child stars who was able to retain her fame and celebrity from childhood into adulthood. No easy feat!
Jake T. Austin 
Best known as Max Russo on Wizards of Waverly Place, grown-up Jake now divides his time between acting, the fitness industry, and doing work for children's charities. He's grown into quite a handsome young man—and apparently, we weren't the only ones to take notice.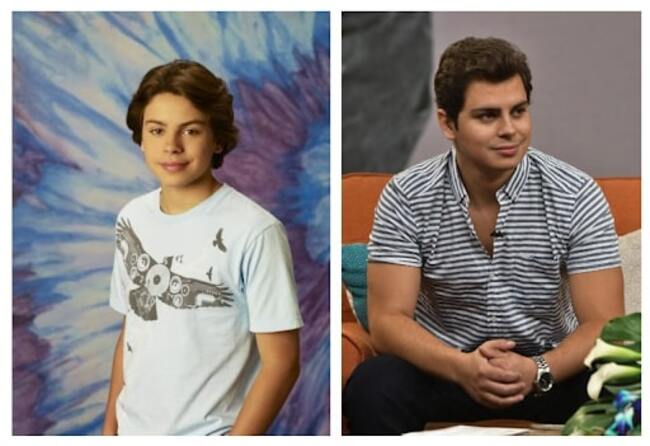 Arguably Jake's biggest fan, Danielle Caesar, managed to get into contact with Jake after six years of persistent tweeting. The two met at a signing event in 2011, and in 2015 the two began dating. We wonder how he must have felt seeing a poster of his own face on his date's bedroom wall.
Selena Gomez
Selena Gomez was the star of Wizards of Waverly Place, a show where her and her family were wizards. Naturally, it was a hit and sprung Selena into fame.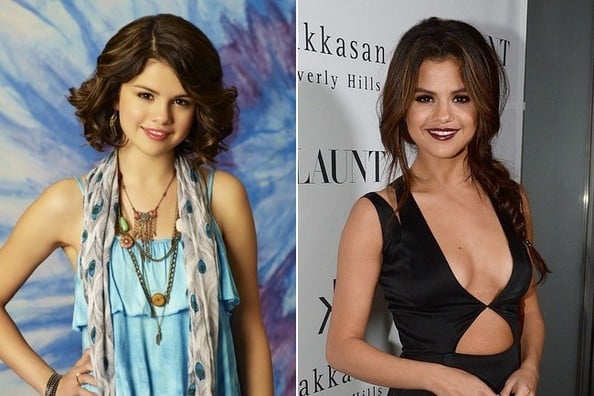 She maintained her career and eventually dipped her toes into music where she has firmly stayed. Not to say that she doesn't act! She released a film called Only Murders In the Building.
Sterling Knight
Fans of Sonny With A Chance and So Random! will know Knight as Chad Dylan Cooper, AKA Chaddy, AKA, CDC, Sonny's egoistical rival and eventual friend. What has Knight been doing since both shows ended in 2012?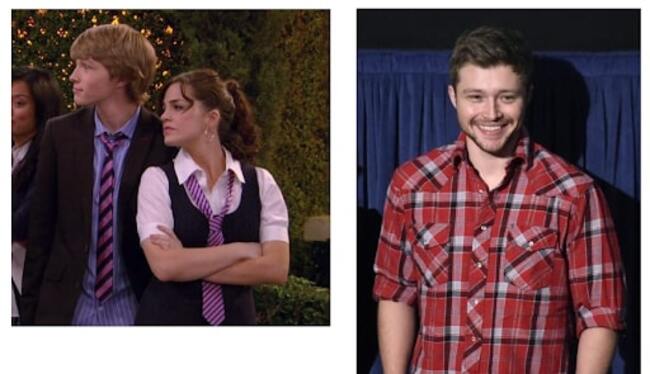 He's still in the acting game. He sticks mostly to sitcom roles and occasionally does some voiceover for animated projects. He also uses his musical talents, as evident by his appearance on the Starstruck soundtrack.
Kirsten Storms
Storms appeared as the lead role in the futuristic sci-fi flick Zenon: Girl of the 21st Century. She also appeared as Emily on Johnny Tsunami. You might recognize her voice on Kim Possible, in which she voiced a few minor characters.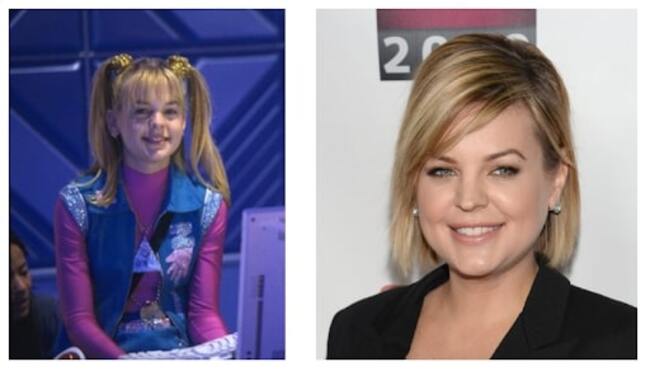 Storms is still going strong in the acting business. She appeared in episodes of the long-running Days Of Our Lives and Clubhouse. She's a mainstay on the doctors and nurses drama, General Hospital. She even got an Emmy nomination for her work there. Nice!
Andy, Matthew, and Joey Lawrence
Only 90s kids will remember the real-life brothers in 1995's Brotherly Love, in which the trio played the Roman brothers. The show had some impressive guest stars, including Brian Cranston. But where are the brothers now? Is there still brotherly love between them?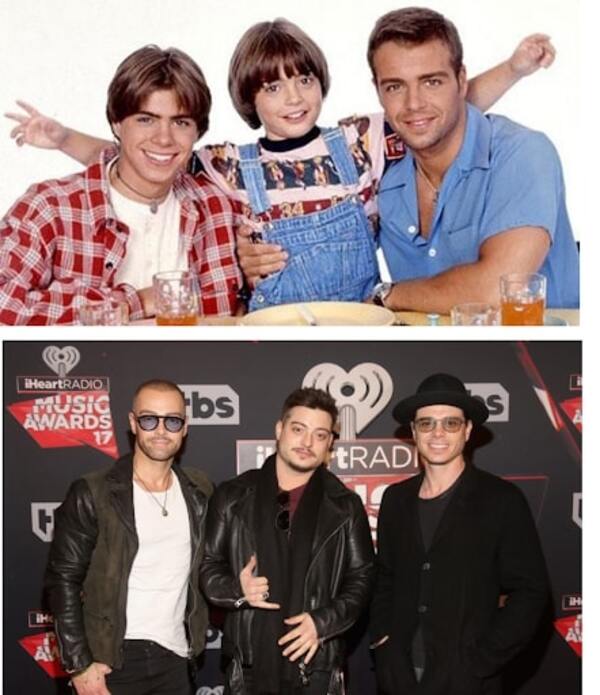 It seems so! All three of the brothers have taken acting roles over the years. From time to time, the boys have hinted at putting together a TV show starring all three of the brothers, but unfortunately, nothing has come of it so far.
Zendaya
Zendaya first appeared in the Disney show Shake It Up from 2010-2013, which was a smash hit. She was also the leading lady in the Spiderman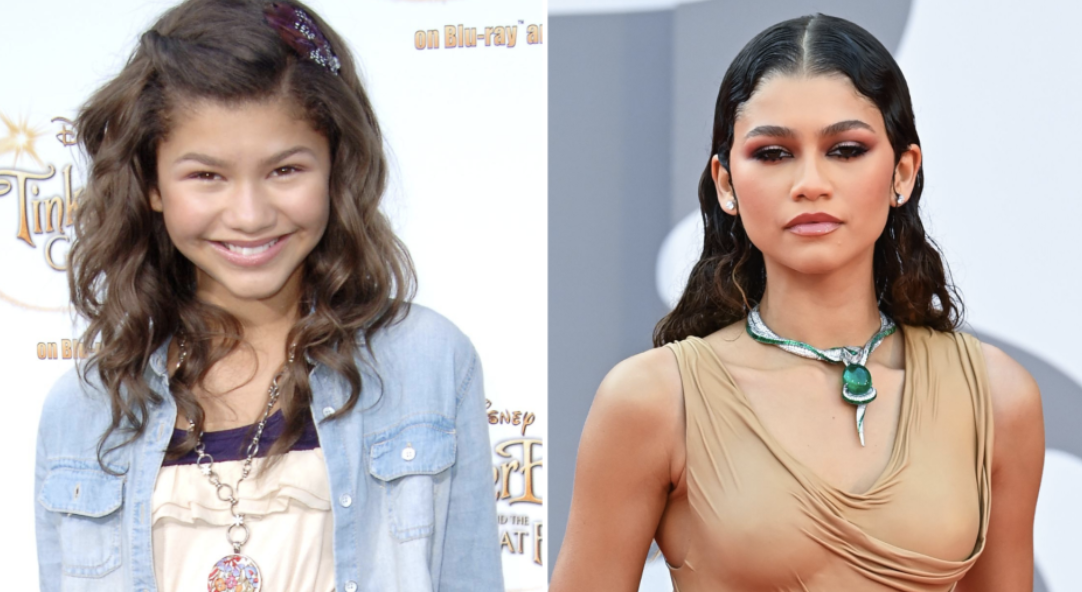 Zendaya's beautiful name means " to give thanks" in the language Shona. It really speaks for itself that she only has to go by her first name, we all know who she is.
Kyle Massey
That's So Raven actor Kyle Massey, who played Cory Baxter in the show, was so popular that he spawned his own spin-off show, Cory In The House. The spin-off show was the first of its kind for Disney and ran for two seasons.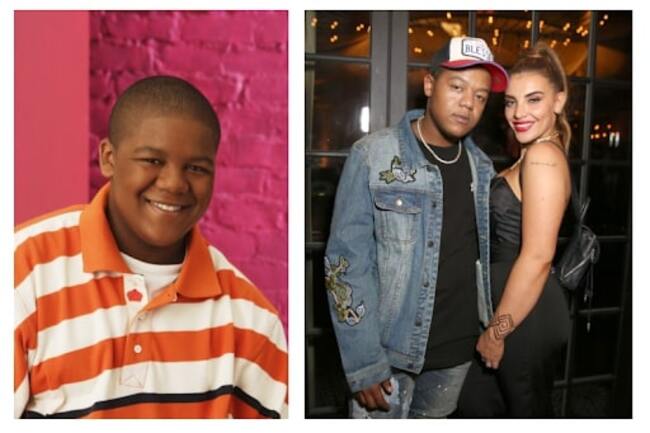 Corey continued his acting career after the end of the show. He branched out into singing and rapping through the Disney label and is set to star in the new MTV docuseries, The Hills: New Beginnings, where you'll be able to catch him on TV for yourself.
Aaron Michael Metchik
Metchik played the second-oldest brother, Steven Floyd, in the 1991 sitcom, The Torkelsons. He continued acting, even voicing a minor character in Disney's Hercules, until around 2012. Since then, he hasn't been seen much in front of the camera, but he's still in the entertainment business.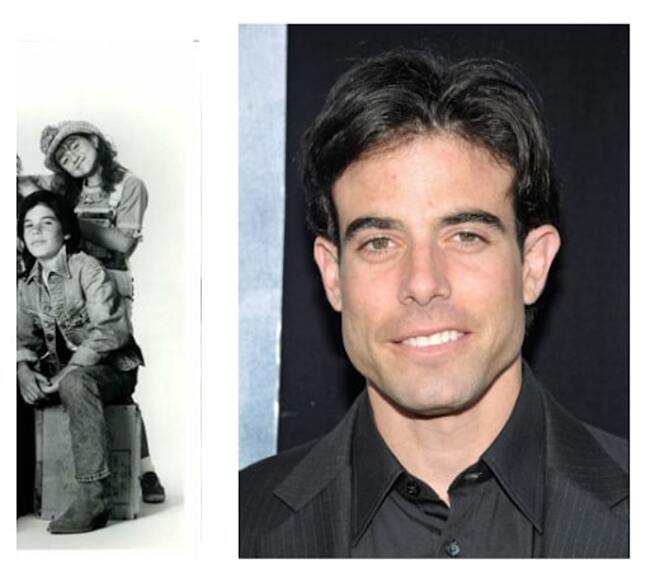 Metchik has worked as a writer, producer, and director. He founded Actor's Edge, a company dedicated to instructing the actors of tomorrow. Some of Actor's Edge's alumni include Kathleen Rose Perkins, Tiffany Thornton, and even Zac Efron!
Jake Thomas 
Jake Thomas played everybody's favorite annoying brother and perpetual evil-schemer, Matt McGuire, on the classic kid's sitcom Lizzie McGuire. He picked up a Young Artist Award for his performance in 2001's A.I. Artificial Intelligence.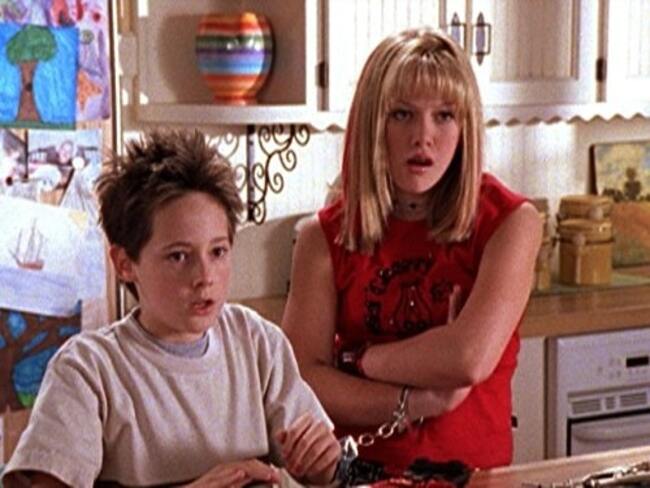 Thomas transitioned out of acting from around 2015, although he has had a few minor roles here and there. Thomas mainly works as a photographer and director. He's worked in the advertising sector and has also produced writing for television and film.
Anneliese van der Pol
Fans of That's So Raven will remember Chelsie Daniels, played by the stunning Anneliese van der Pol. Her part on That's So Raven was one of her first roles, and she's been seen on TV and in films since, such as the Twilight parody, Vampires Suck.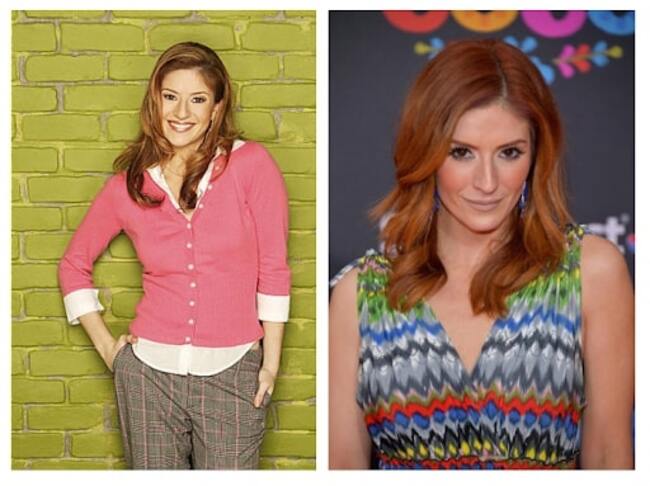 While van der Pol has been active in film and TV, she's been even more active on stage and in the music scene. She has many stage credits to her name, including the part of Belle in Broadway's Beauty and the Beast. She's also lent her heavenly voice to several Disney musical numbers.
Elisabeth Harnois
Harnois joined the acting profession at age five when she starred in One Magic Christmas and Where Are The Children? You might remember her from the all-singing, all-dancing 1992 series, Adventures In Wonderland.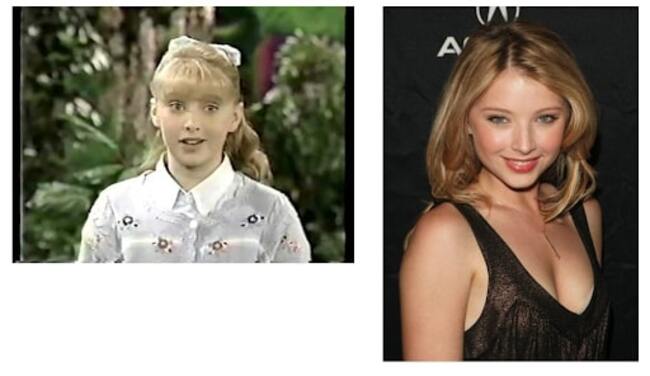 She got the role after turning twelve and even won an award for her efforts. Now she's best known for her portrayal of Morgan Brody, a CSI scientific investigator in the police procedural drama CSI: Crime Scene Investigation. She has also taken minor roles in other television shows and films.
Cole And Dylan Sprouse
Best known as the adorable and awesome Marin twins in the 2005 sitcom The Suite Life of Zack & Cody, the young brothers also appeared in 1999's Big Daddy and everyone's favorite sitcom about friends, Friends. The show also got a sequel series in 2008 and a movie in 2011.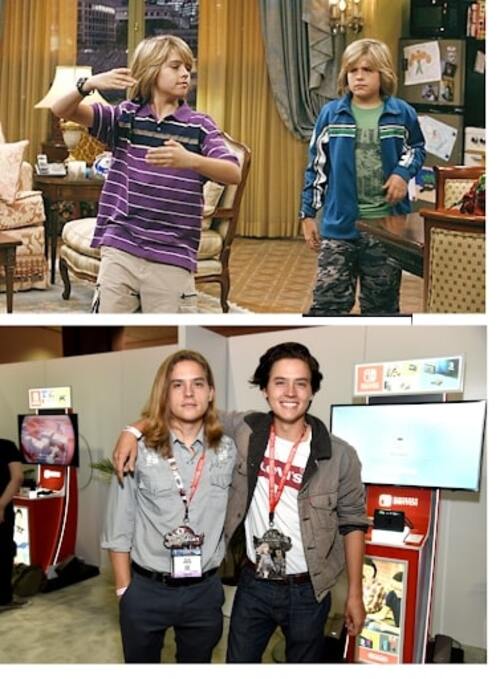 The brothers are still into acting, but only occasionally and usually apart. They both have their own interests. Dylan got into the video game development biz, while Cole is more into searching for ancient artifacts as an archeologist.