Then And Now: The Seemingly Ageless Women Behind NCIS
Those who enjoy crime dramas on television are in for a treat, as the choices are practically limitless! You can pick your fav police team from shows like Criminal Minds and NYPD Blue and participate in the thrilling crime scene investigations they are conducting.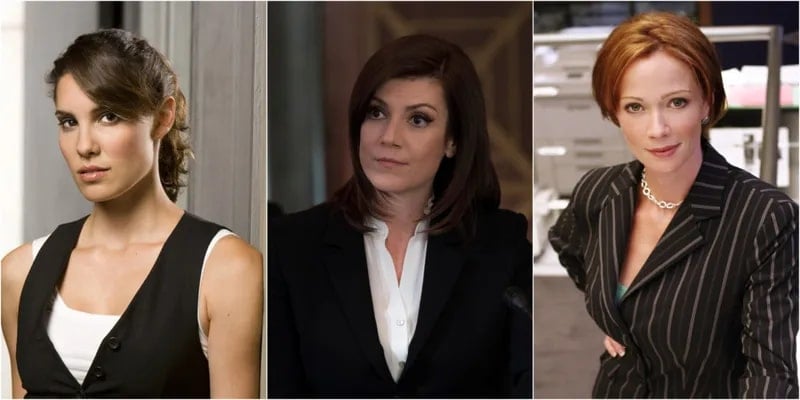 NCIS (which stands for Naval Criminal Investigative Service) is a show that has undeniably won over the affections of those interested in crime dramas. As part of the investigation, the show features members of the Marine Corps and the US Navy. Let's take a look at some of the fantastic ladies who have appeared on NCIS over the years and find out where their lives have taken them since.
Jessica Steen Then
The Sunrunners, a Canadian children's television series, was Jessica Steen's first acting role when she was only eight years old. In 1988, she was nominated for a Gemini Award in the category of "Best Performance by a Lead Actress in a Continuing Dramatic Role" for playing Captain Power in the episode "Judgment."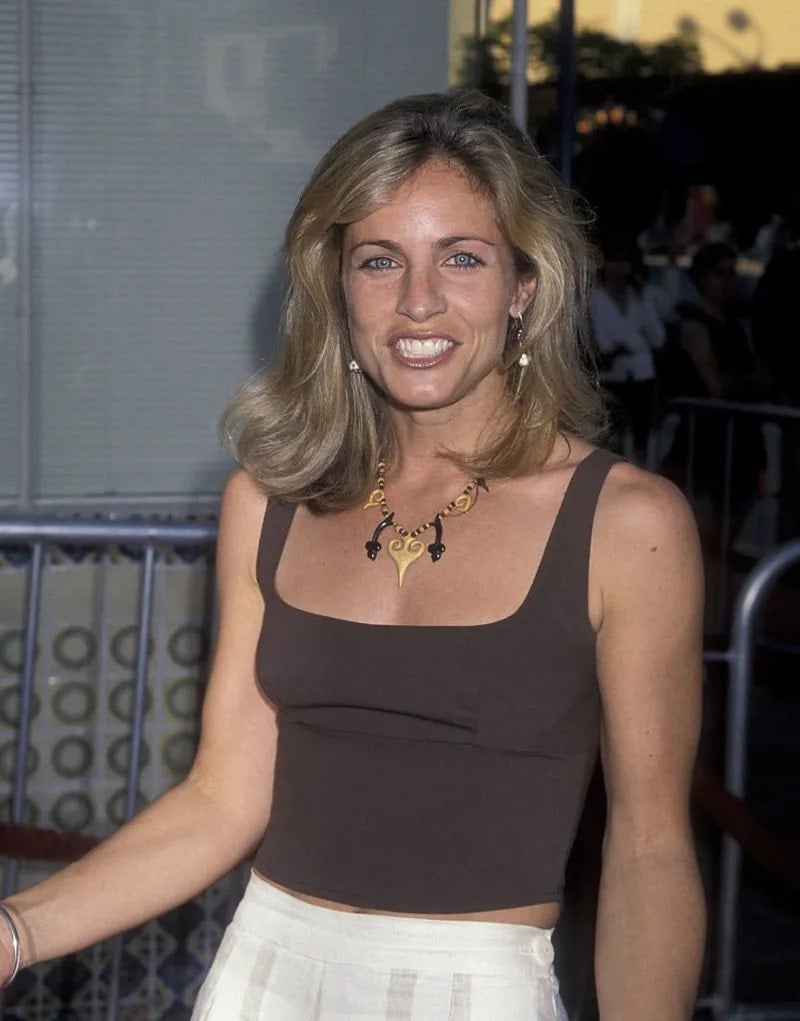 If you've been watching NCIS since the beginning, you've probably heard of Jessica Steen, who played Paula Cassidy on the show. Her character was an NCIS Special Agent assigned to lead interrogations in the infamous Guantanamo Bay facility. Cassidy was transferred to the Pentagon later in her career. She was a team leader at the Pentagon, but she perished while on duty.
Jessica Steen Now
Jessica Steen has had a long and fruitful acting career in television and movies. A six-episode role in the Canadian TV police drama Flashpoint was given to Steen in 2008. She played the same character in a 2011 episode in which she gets married, only for tragedy to befall her on her wedding day. Steen was nominated for a Gemini Award for her work in the second season of Flashpoint in 2010.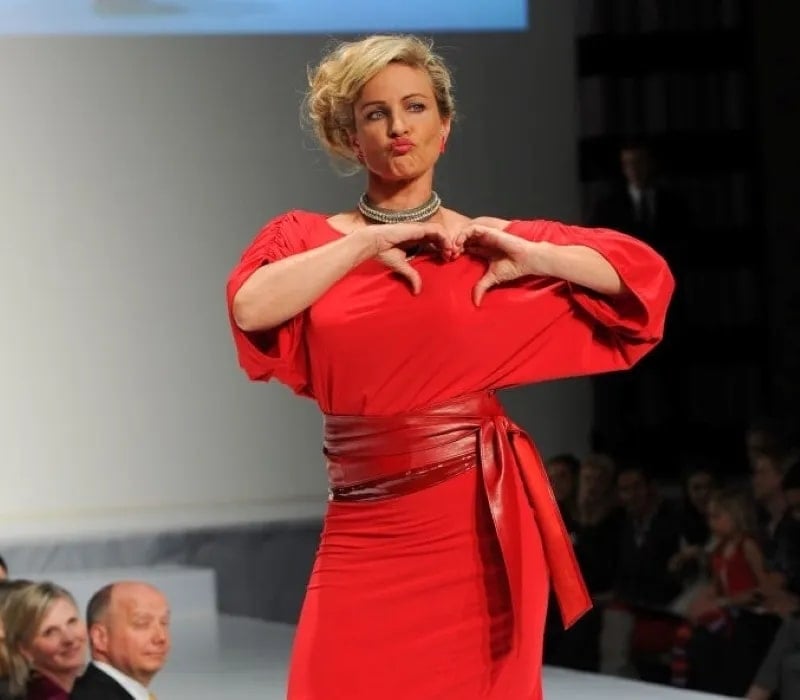 During the first season of Supernaturals, Jessica Steen played Deputy Police Officer Kathleen Hudak of the Sheriff's department. Steen is currently filming her 10th season of CBC's Heartland, portraying the part of Lisa Stillman, Jack Bartlett's wife. Whenever she's not filming, Steen participates in events for organizations like the World Society for the Protection of Animals.
Cote de Pablo Then
Cote de Pablo, better known as Mara José de Pablo Fernández, played Ziva David on NCIS, a former Israeli Mossad officer who later became an NCIS agent. For personal reasons, Chilean-American actress Ziva David decided to leave NCIS in 2013, CBS announced, but she stayed long enough to wrap out her plot at the beginning of Season 11.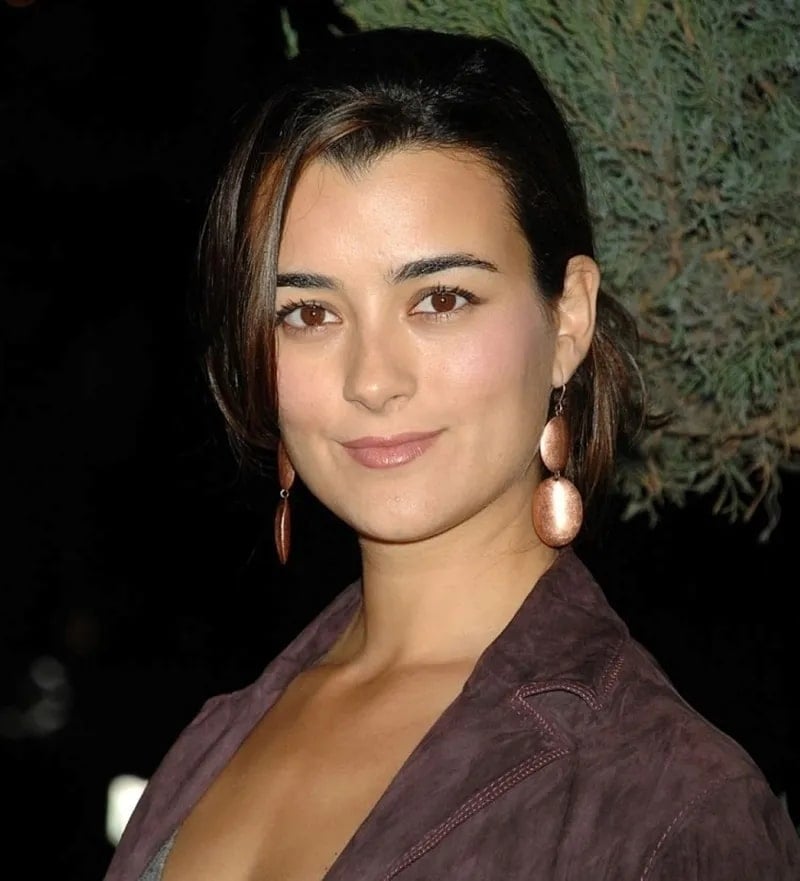 It was a shock to many fans when one of their favorite characters died so suddenly. Despite this, Cote de Pablo found success in the role, winning the Imagen Award for Best Supporting Actress at the Imagen Foundation Awards and being nominated for an ALMA Award for Outstanding Actress in a Dramatic Television Series.
Cote de Pablo Now
In 2015, Cote starred in CBS's miniseries The Dovekeepers, based on Alice Hoffman's novel. On August 28th, 2018, Deadline Hollywood confirmed that executive producers Cote de Pablo and Michael Weatherly, a former NCIS co-star, would be in charge of the new CBS detective drama MIA, which Shepard Boucher wrote.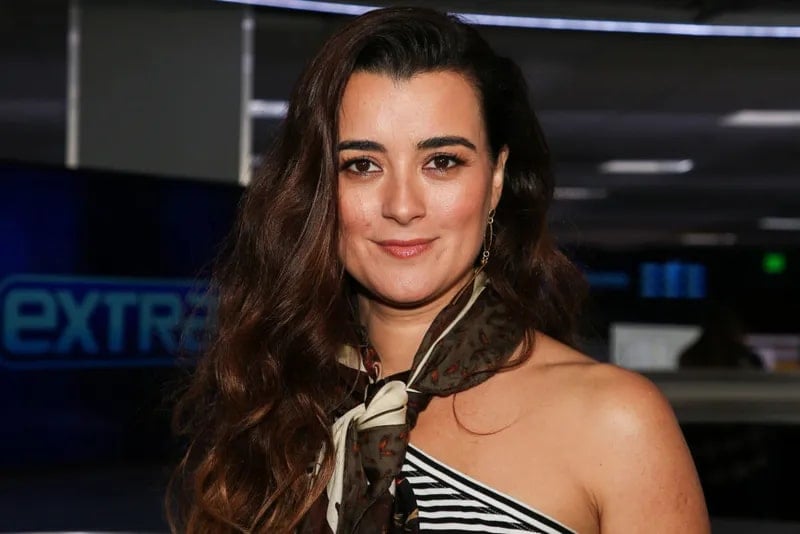 Cote de Pablo has a public relationship with Ecuadorian-born American actor Diego Serrano, which was reported to have ended in June 2015. Several battle scenes on NCIS resulted in de Pablo injuring herself, including her neck and back. She currently resides in Los Angeles, looking for her next big role on television or in the movies.
Maria Bello Then
The spy series and the medical drama ER are just two of Maria Bello's many roles before joining the NCIS cast. Mr. and Mrs. Smith was Bello's breakout role, but the show was canceled after eight weeks. She then appeared in the final three episodes of the third season of ER, portraying the role of Dr. Anna Del Amico. Bello continued to make regular appearances in its fourth season.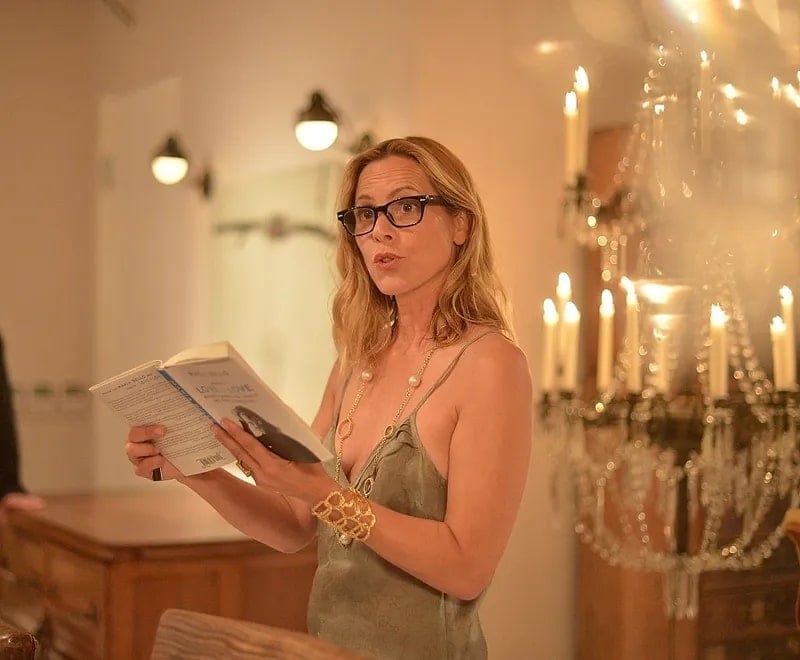 NCIS has been on television since 2003, but Maria Bello has only starred in the most recent season. She has portrayed Jack Sloane, an NCIS Special Unit forensic psychologist, since 2017 on the show. If you like her style, you can catch her in other shows and films, including Midnight, Payback, and Coyote Ugly.
Maria Bello Now
Like many other Hollywood celebrities, Maria Bello has had a long and varied career. Different notable film roles for Bello include A History of Violence, Prisoners, and Secret Window. With each new part she took in her acting career, the American actress changed her appearance and personality to match the role. As of today, she has been cast in three upcoming films.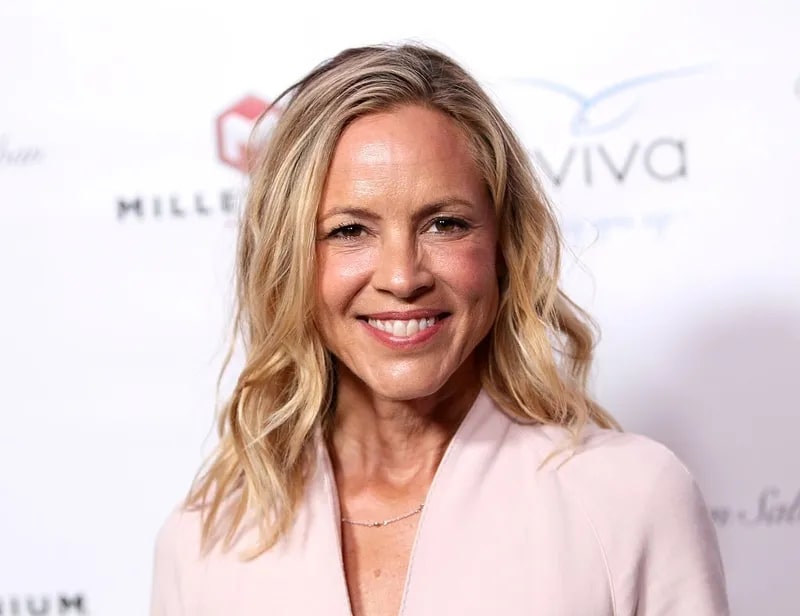 Maria Bellow had a son with her ex-boyfriend, Dan McDermott. During her time dating Clare Munn in 2013, she wrote a book about their open, same-sex relationship. Bello's book is titled Whatever…Love Is Love: Questioning the Labels We Give Ourselves She is a humanitarian and founded the "WE ADVANCE" organization with other activists in the wake of the 2010 Haiti earthquake.
Pauley Perrette Then
Aside from commercials and voice-over work, Pauley Perrette has also appeared in music videos and short films. You can catch her as a server at Cafe Nervosa in Frasier and on the hit drama 24. These roles gave the American actress her big break after moving to Los Angeles. Additionally, Perrette has acted in such films as The Ring and Almost Famous.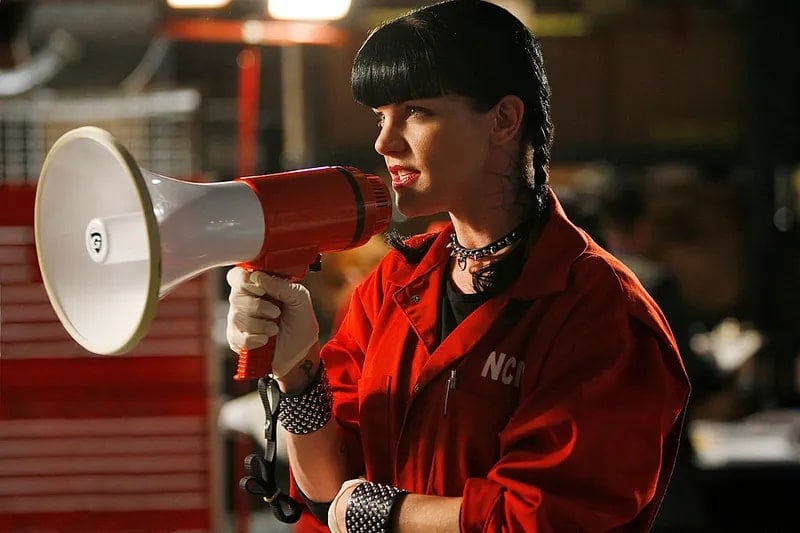 However, Pauley Perrette's NCIS role as Abby Sciuto is her greatest achievement. Abby was one of the show's most popular characters and a vital member of the NCIS team. In addition, fans loved her for her diverse fashion choices, such as her signature pigtails, Goth-inspired ensembles, and choker necklaces. NCIS: New Orleans and NCIS: Los Angeles both featured Pauley Perrette as Abby Sciuto.
Pauley Perrette Now
At the end of season 15, Pauley Perrette's role on NCIS came to an end, as disclosed by TV Guide on October 4, 2017. On the sixth episode of season four of RuPaul's Drag Race, the NCIS star was also a judge. She most recently appeared in the television program When We Rise.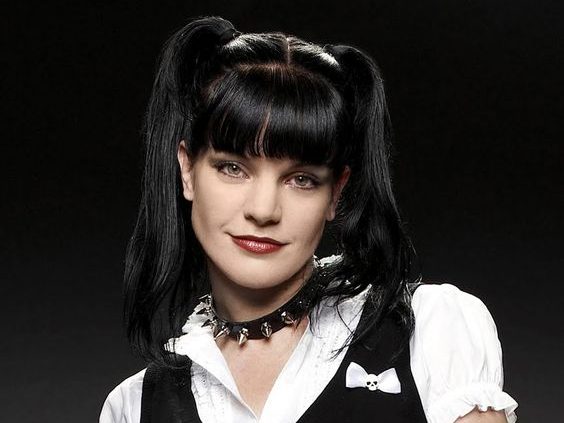 With a score of 44, Pauley Perrette now has the highest Q Score among female TV actors. Also known as a Q-Rating, the Q Score measures how well a brand, personality, business, or entertainment product (such as a music video) is known and liked by the general public in the United States. 
Daniela Sofia Korn Ruah Then
Ruah got her start in show business as an adolescent performer in Portuguese soap operas. Ruah made her acting debut as Sara in the soap opera Jardins Proibidos (Forbidden Gardens) at the tender age of 16 years and 73 days. Two years later, she moved to London and enrolled in the Performing Arts School at London Metropolitan University.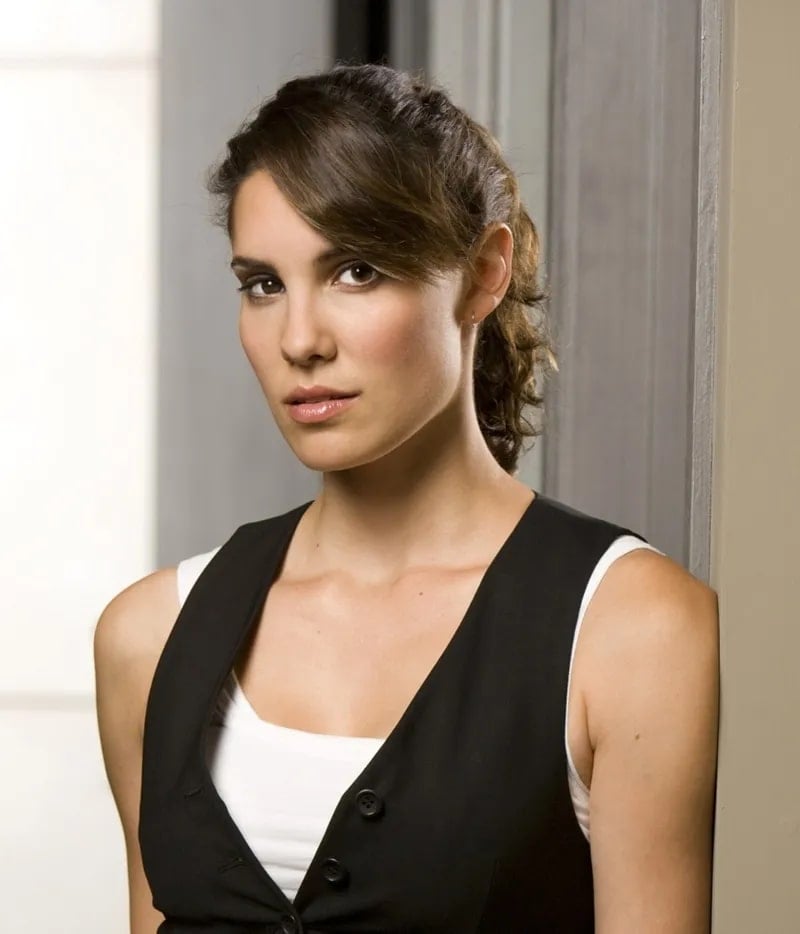 A crossover guest appearance by Kensi Blye from Hawaii was made in the first season of NCIS in 2011. After her father was assassinated, the Special Agent had to spend a large chunk of her life living on the streets. Kensi, despite her turbulent past, maintains a professional demeanor while at work.
Daniela Sofia Korn Ruah Now
Eric Olsen's older brother and stunt double David Paul Olsen proposed to Ruah on the set of NCIS: Los Angeles. They had a family together, but that didn't stop Ruah from becoming a fashion icon in publications and a successful model.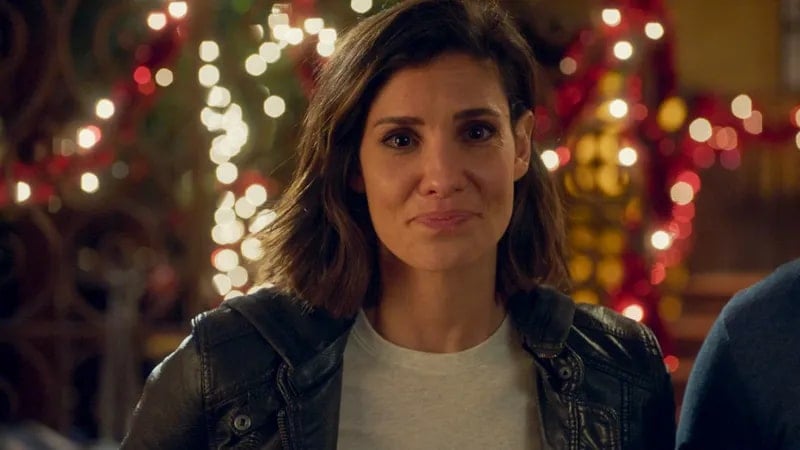 The TV celebrity and glamor model has a fascinating story to tell about her eyes. The nevus of Ota, a blemish on Ruah's right eye, is distinctive. She has a dark brown left and light brown right eye because of this.
Lauren Holly Then
After appearing in a few episodes of Hill Street Blues at age 20, Lauren Holly's acting career took off. Holly joined the cast of ABC's All My Children at the age of 23 and played Julie Rand Chandler on the show from 1986 until 1989. She also portrayed Betty Cooper in the 1990 TV movie Archie: To Riverdale and Back Again.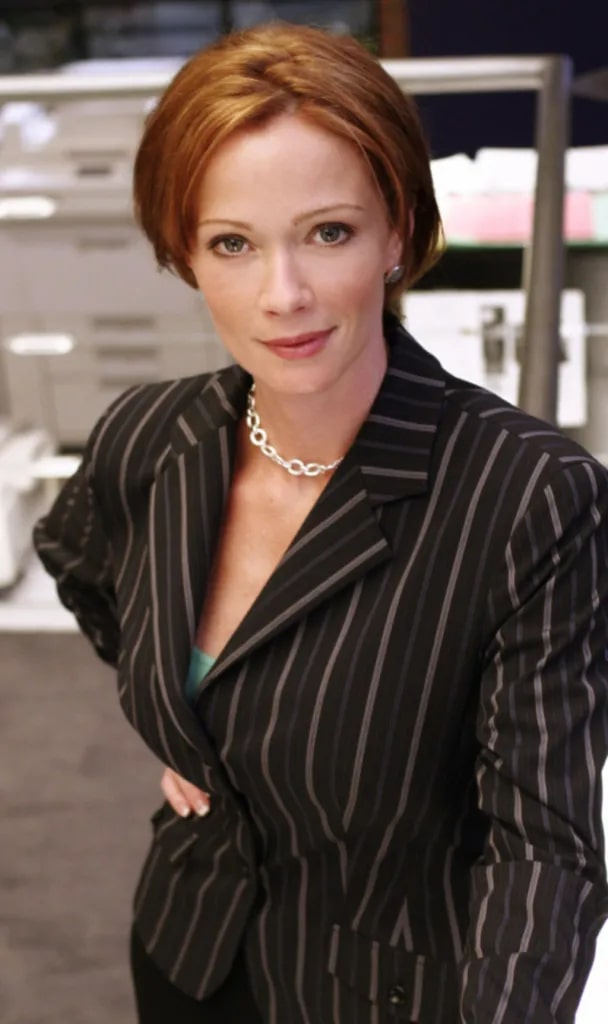 During the early 2000s, Lauren Holly appeared in several television shows, including Motive and CSI: Miami. Holly's portrayal of NCIS Director Jenny Shepard significantly impacted many of the show's characters. In the fifth season of NCIS, her character met a tragic end when a hitman assassinated her.
Lauren Holly Now
We've seen Lauren Holly on our television sets for a while. Holly has appeared in films such as Dumb and Dumber and What Women Want. She appeared in Oz Perkins' horror film The Blackcoat's Daughter. A few months later, it was announced that Holly would join the cast of Nicholas Gyeney's Seattle-based reality show Ultra Low. Filming began almost immediately.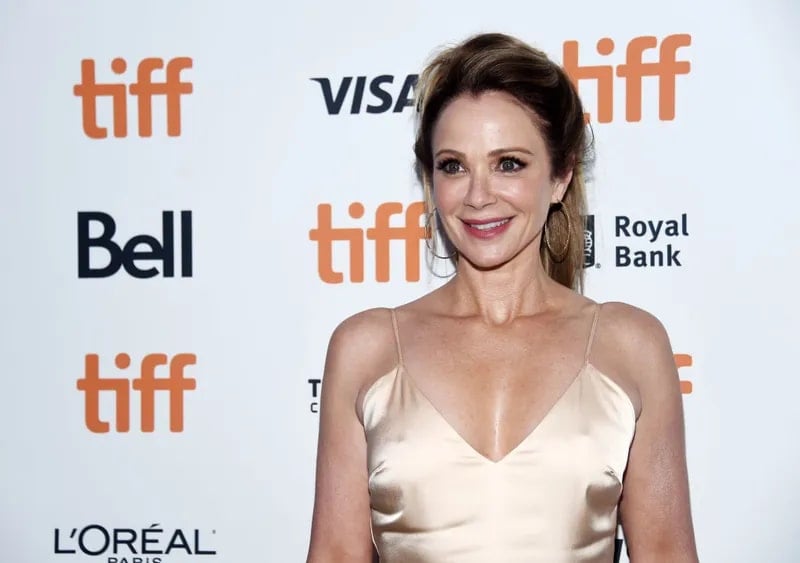 Lauren Holly and her three sons, Henry, George, and Alexander, currently reside in Ontario, Canada. In 2008, she became a Canadian citizen. As a tribute to Holly's late brother Alexander, his family established the "A Fund" at Hobart and William Smith Colleges in 1992.
Liza Lapira Then
In the Showtime TV series Huff, Liza Lapira had her first substantial role, portraying a character who became a mainstay. Joss Whedon's Dollhouse, in which she played neuroscientist Ivy, was a standout project for Lapira. The Parkers, Sex and the City, and The Sopranos are among the many other shows in which she has appeared on a regular basis.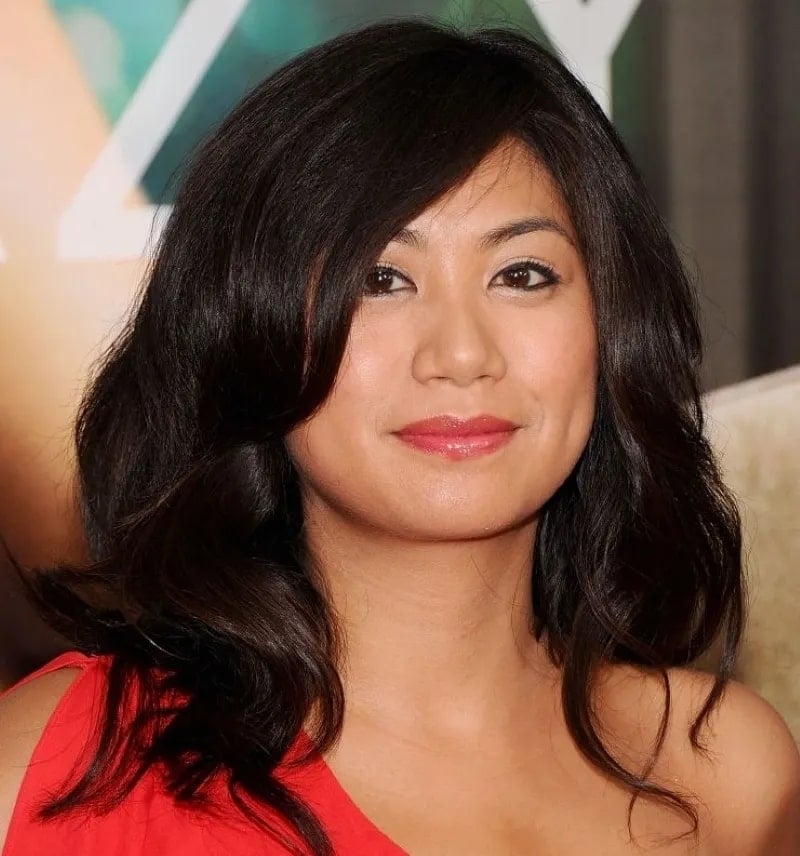 During the first season of NCIS, Liza Lapira portrayed Michelle, an NCIS Special Agent who also works as a legal assistant. In the end, however, it was discovered that Michelle was a spy who had disclosed classified material to a confidential source. The revelation put her in a precarious position. There's no doubt that Liza pulled off the secretive character brilliantly!
Liza Lapira Now
Following her successful performance in NCIS, which spanned a total of two years, Liza Lapira has been featured in several TV shows, including The Good Doctor, Traffic Light, Angel From Hell, and Battle Creek.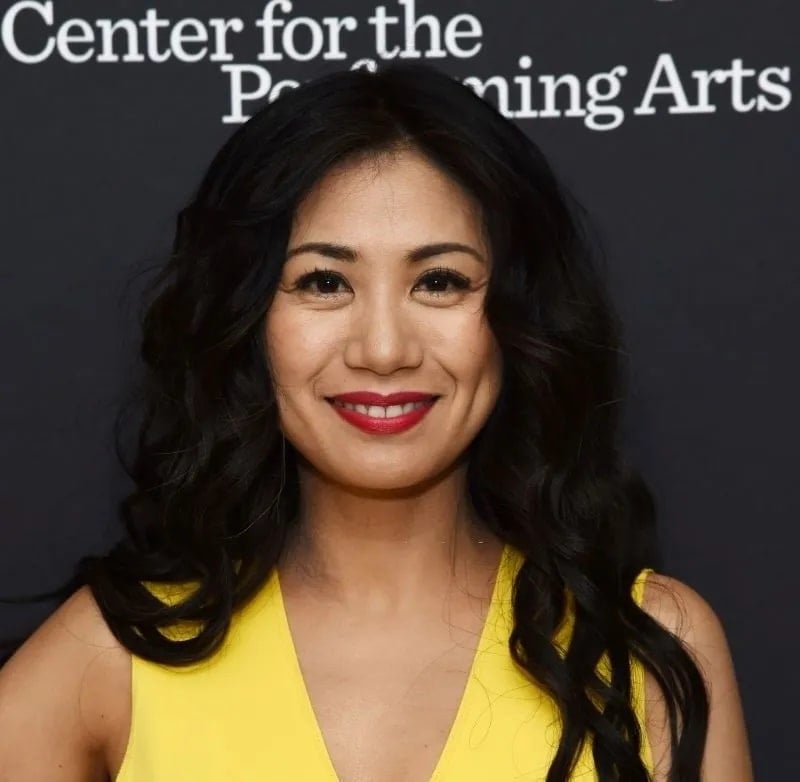 These days, she performs for the comedy series 9JKL as EVE, and in August 2018, she appeared in the Netflix limited series, Unbelievable. Liza also loves performing on stage. Theater lovers may have seen her in As You Like It, The Odyssey, or Blue and White. 
Jennifer Esposito Then
Actress Jennifer Esposito made her television debut in 1996 on Law & Order. The classic teen thriller I Still Know What You Did Last Summer featured the actress in a supporting role. Spike Lee's Summer of Sam, in which she played Ruby, was one of her best roles. She went on to star in such films as Dracula 2000, The Master of Disguise, Taxi, and the Academy Award-winning Crash, in which she played Don Cheadle's love interest, Ria.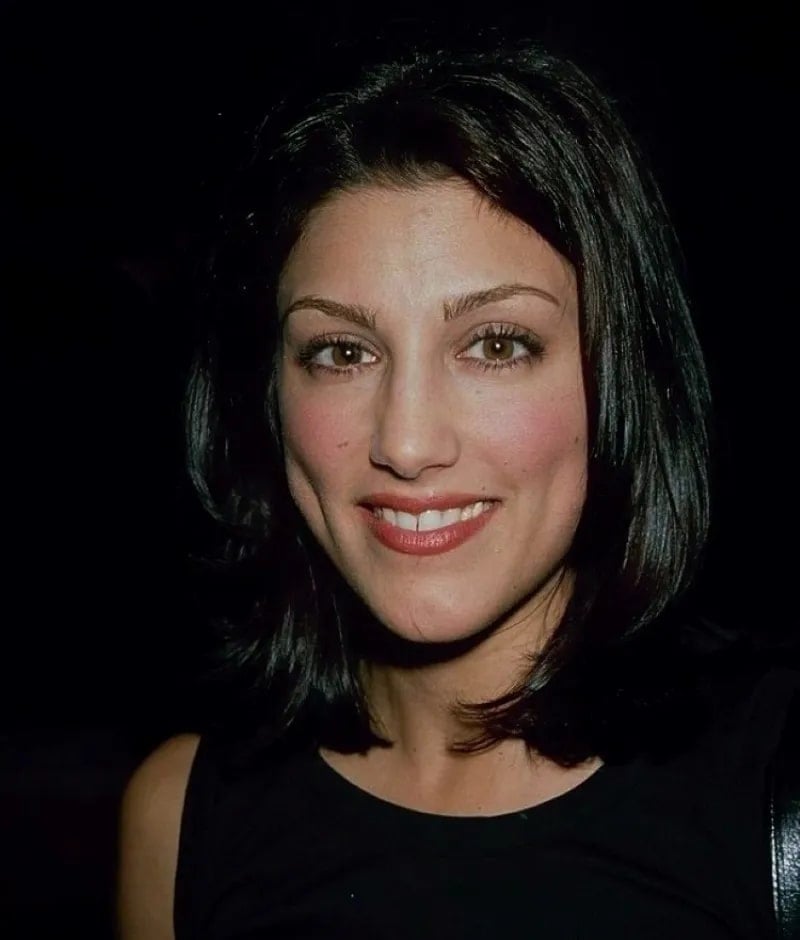 Jennifer Esposito played Special Agent Alexandra Quinn on NCIS. Alexandra Quinn was a popular character on the program, but she only lasted one season. Esposito departed from NCIS to care for her aging mother, resulting in her character being written out of the show.
Jennifer Esposito Now
Esposito had a successful film and television career after her role as Alexandra Quinn on NCIS. On Oprah in 2016, Esposito disclosed that she had been confined to a psychiatric institution by her doctor's recommendation while working on the television drama The Affair. She added that it was due to an incident that happened while filming the television show Samantha Who?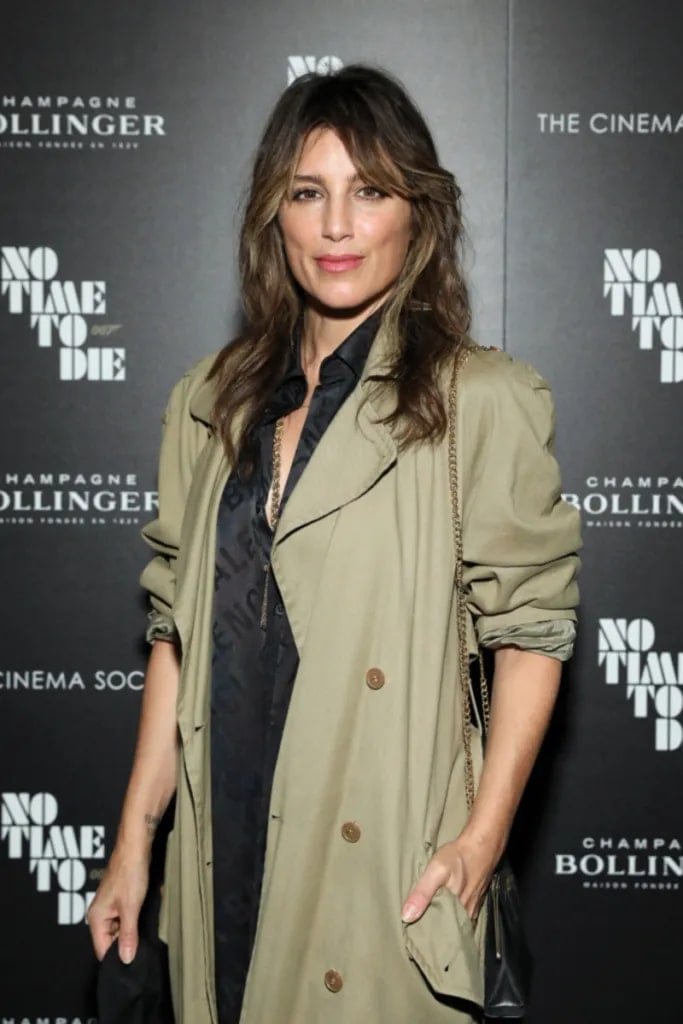 Jennifer Esposito married American actor Bradley Cooper in 2006 in a lavish ceremony. After a year of marriage, the performers decided to end things. She became engaged to Australian tennis star Mark Philippoussis two years after the divorce, but the two ultimately called it quits in August 2010. The actress got engaged to British model Louis Dowler in May 2014. The couple filed for divorce a few years later. What a ride!
Nina Foch Then
Dutch-American actress enjoyed a lengthy career that spanned sixty years, during which she starred in more than fifty films. During this time, she also appeared in more than one hundred episodes of television. She certainly was a busy woman!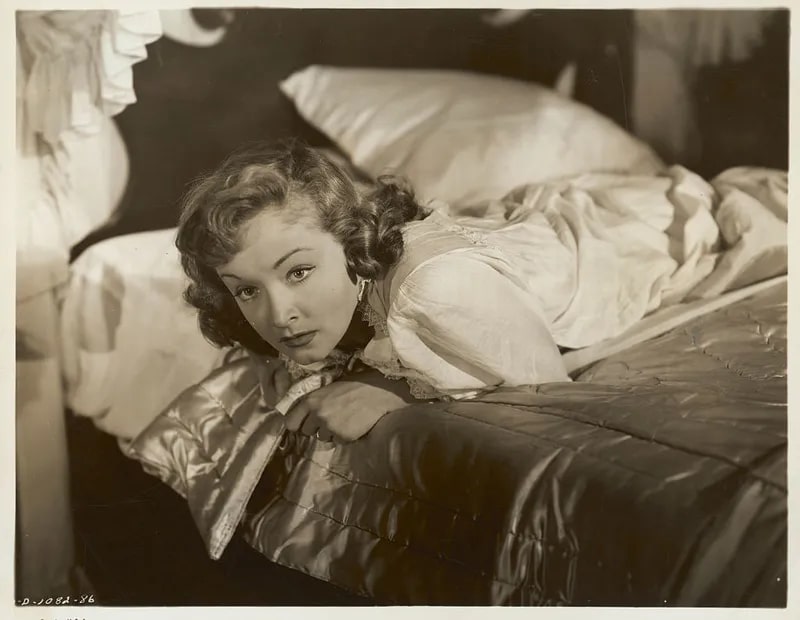 She is best known for her roles in the films An American in Paris, The Ten Commandments (directed by Cecil B. DeMille), Spartacus (directed by Stanley Kubrick), and Executive Suite (directed by Robert Wise), all of which earned her nominations for an Academy Award. She did indeed go on to win an Oscar in the category of Best Actress in a Leading Role.
Nina Foch Now
Nancy Foch passed away in 2008, at the age of 84. Dirk de Brito, Foch's son, disclosed to the LA Times that his mother died due to myelodysplasia complications.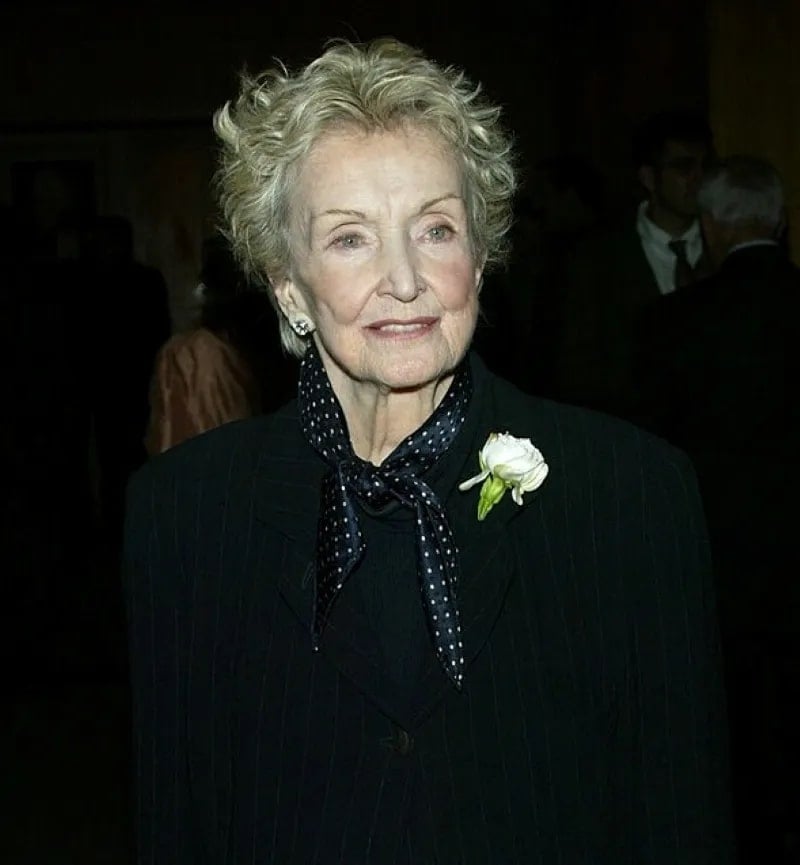 Nina Foch played Victoria Mallard on NCIS and this was one of her final roles as an actor. She appeared in several more shows around that time, including Just Shoot Meand Dharma & Greg. She was a dedicated teacher in addition to her work as an actress. Indeed, she taught at the American Film Institute and the University of South California for more than 40 years.
Scottie Thompson Then
Scottie Thompson grew up in Richmond, Virginia. As a child, she was a dancer for the Richmond Ballet, where she performed for many years. As Dr. Jeanne Benoit, Thompson made her mark on the NCIS world. At first, it appeared that she was just Tony DiNozzo's girlfriend.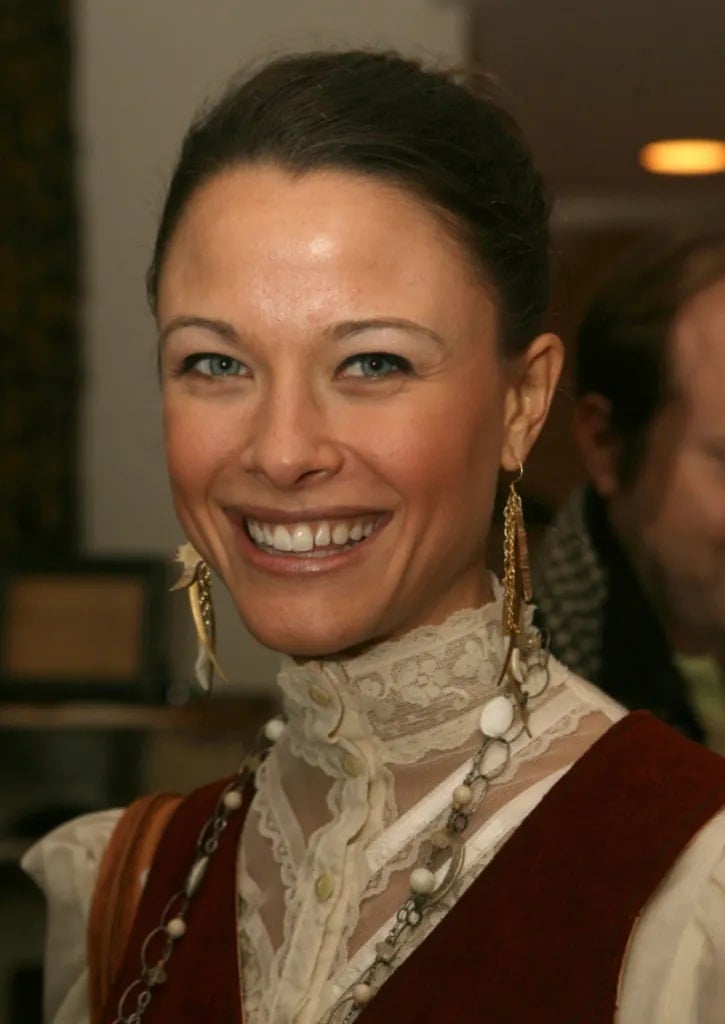 NCIS Director Jenny Shepard subsequently discovered that she was the daughter of Rene Benoit, a French weapons trader who NCIS was chasing for reportedly killing her father. Scottie Thompson left NCIS in 2008. After she left the show, she did return for a few cameo appearances.
Scottie Thompson Now
Scottie Thompson has continued to work since her time on CIS ended. As well as appearing on Shark, CSI: NY, and Eli Stone, she had recurring roles on 12 Monkeys and 12 Years a Slave. She also appeared in her own indie film, Pornstar, starring Matthew Gray Gubler. She portrayed Lauren Kincade in the 2013 television drama Graceland
When it comes to music videos, you can count on Thompson to appear in some of the most well-known ones, including John Bon Jovi's "What Do You Got?" There is no doubt that Scottie Thompson will return to our screens sooner rather than later.
Tamara Taylor Then
With permission from her mother, Tamara Taylor was allowed to drop out of high school. She was persuaded that "school will always be there." Since then, she has appeared in the CBS medical drama 3 lbs and the UPN sitcom Sex, Love & Secrets. During the second season of Bones, Taylor made her debut as Dr. Camille Saroyan, a character she played for the whole season.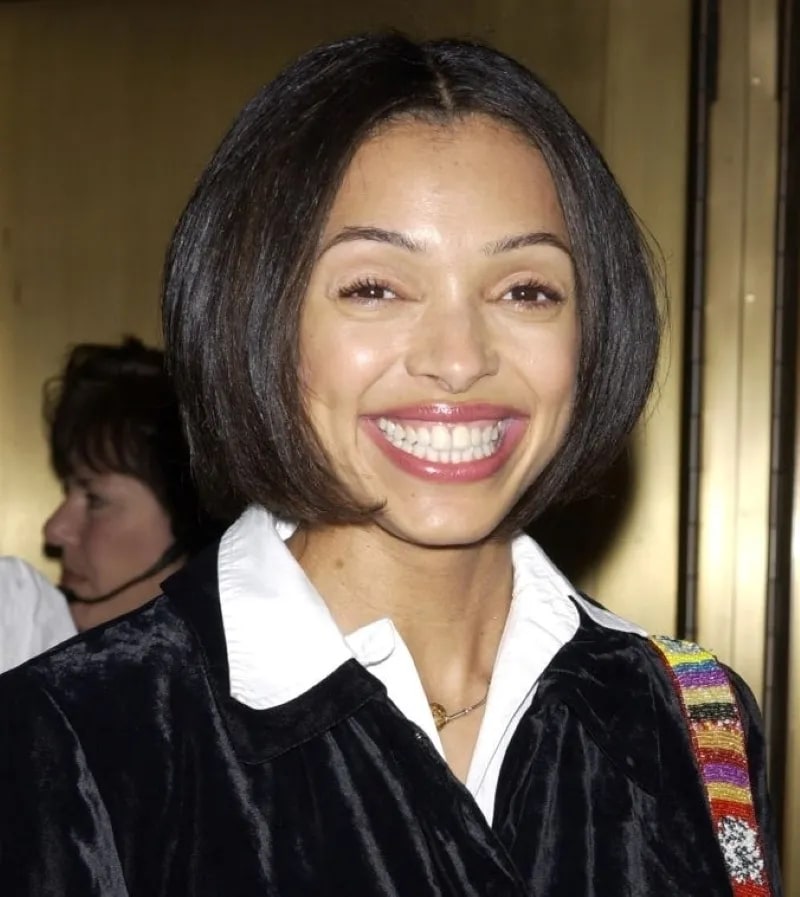 Tamara Taylor made a name for herself on Bones, appearing in more than 200 episodes. As Cassie Yates, she also appeared in a few episodes of NCIS. Even though her time on the show was brief, her polished appearance and impressive acting skills ensured that.
Tamara Taylor Now
Tamara Taylor has appeared as a guest star on numerous popular TV shows, including Lost, CSI: Miami, and Dawson's Creek. Additionally, Taylor has appeared in a number of films, including August Falls and Senseless. In Diary of a Mad Black Woman, she played Debrah Simmons, Halle Berry's best friend, and in Introducing Dorothy Dandridge, she and Halle teamed up again.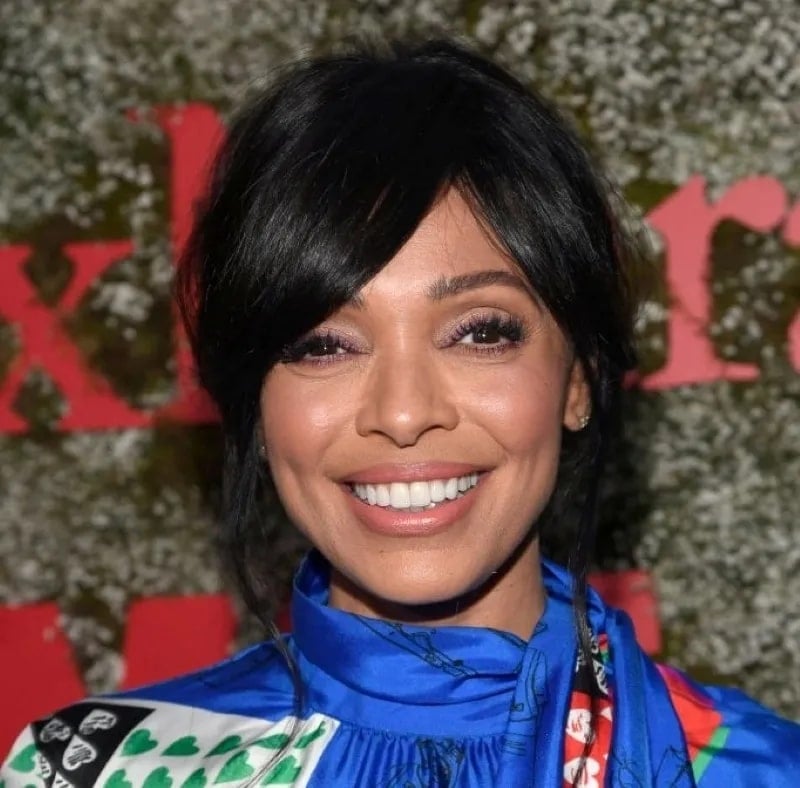 Tamara Taylor was also cast in Altered Carbon, a relatively recent Netflix series. Neve Campbell, whom she co-starred with on Party of Five, is her second cousin by marriage. In 2007, she tied the knot with lawyer Miles Cooley. However, they divorced in May of 2012.
Sasha Alexander Then
Alexander's character on Dawson's Creek, Gretchen Witter, earned her widespread media attention and critical acclaim. The Serbian-American actress also appeared in a Greg the Bunny episode, playing a lesbian TV Guide reporter on the Fox comedy series.<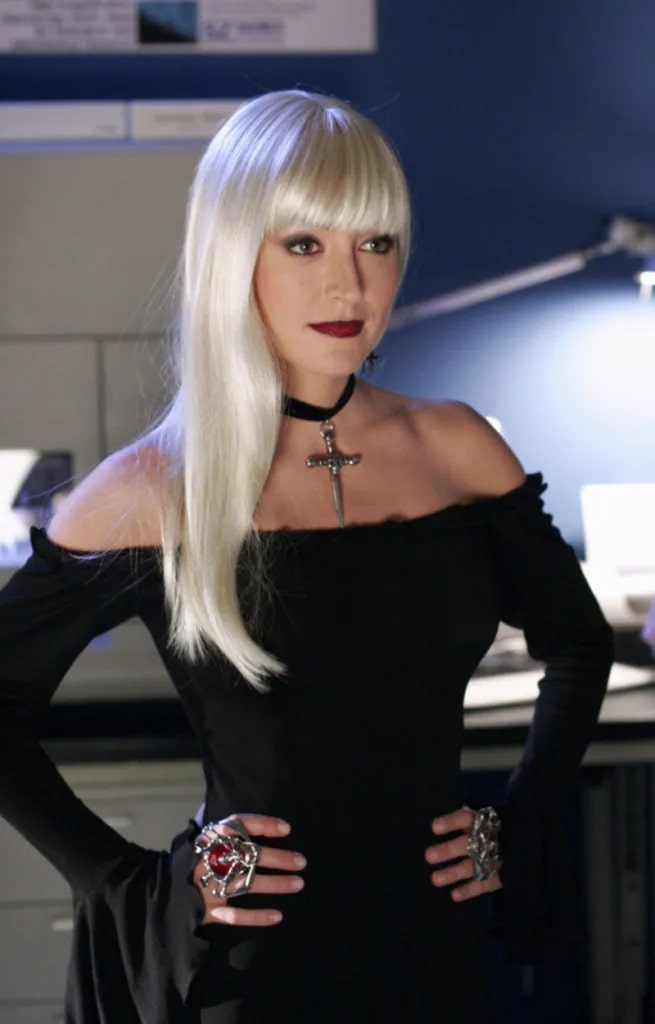 Agent Caitlin "Kate" Todd, a Secret Service and NCIS agent, was Sasha's character on NCIS from 2003. The Serbian-born actress's 18-month stint on NCIS ended in May 2005, when her character, Special Agent Caitlin Todd, was killed by a terrorist in the season-two finale of the show.
Sasha Alexander Now
Since leaving NCIS, Sasha Alexander has landed roles in He's Just Not That Into You and Yes Man. In 2015, she landed a permanent role on Shameless as one of Lip's professors. Her relationship with Lip comes to light during the show's sixth season.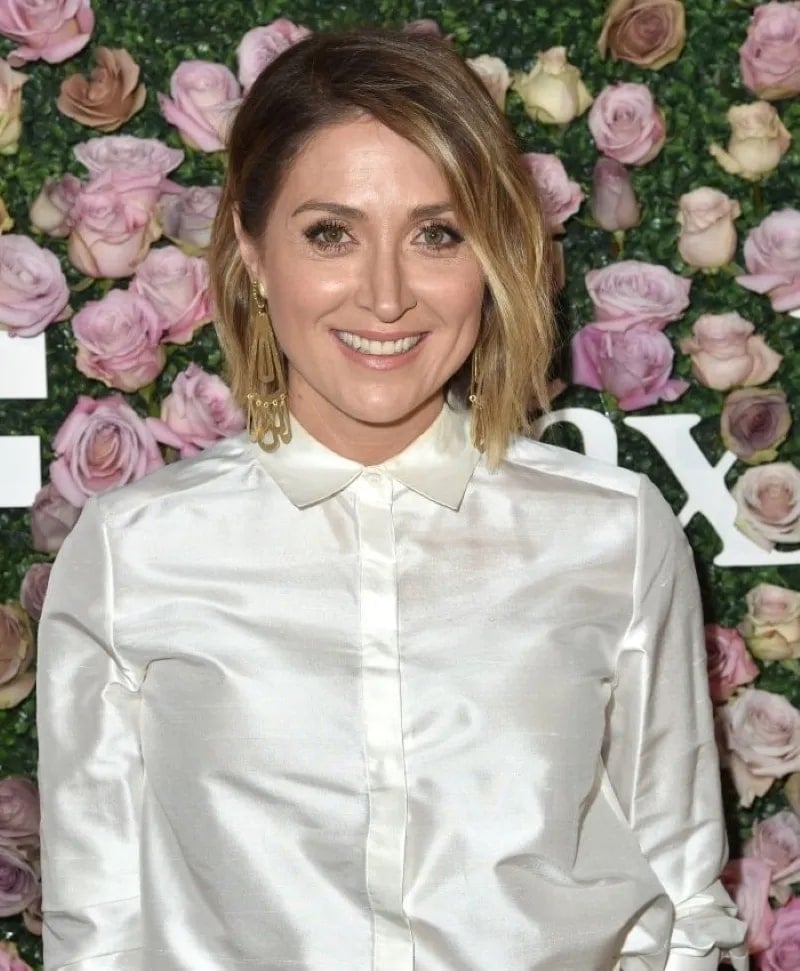 Sasha Alexander speaks both Italian and English with ease. She married Edoardo Ponti, a director, on August 11, 2007. One of their children, Lucia, is the goddaughter of Jessica Capshaw. Alexander and Ponti also have a son, Leonardo.
Weronika Rosati Then
Weronika is a Polish-born member of the European Film Academy. After her performance in Oblawa, Rosati earned a nomination for Best Actress in a Polish Film. Pitbull, her first theatrical feature film role, made her a sensation in 2005. She played Demma. One year later, her breakthrough role in David Lynch's Inland Empire made her an overnight sensation worldwide.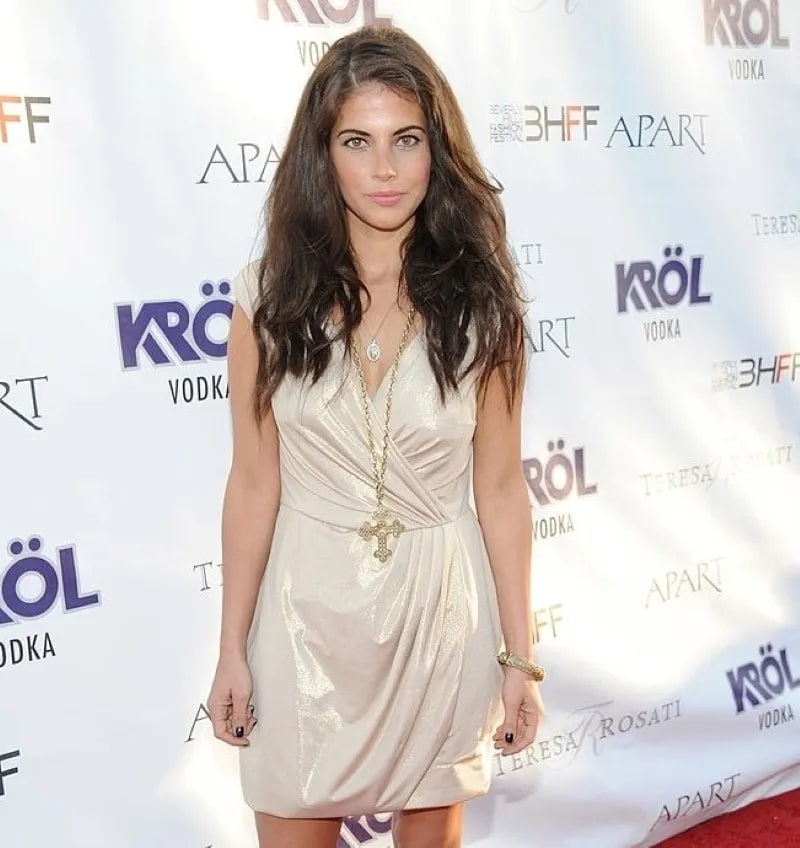 Weronika Rosati played Rivka David in NCIS. For her one appearance on the tenth season of the popular show, Rosati needed a little help with her make-up. While many women use make-up to look younger and more vibrant, Weronika had to look older to play her part.
Weronika Rosati Now
Polish journalists Max Kolonko and Tede, as well as filmmakers Andrzej Zulawski and Andrzej Wajda, have all been romantically involved with Weronika Rosati over the years. Zulawski's book Nocnik features a character called Esther, who is believed to be based on Rosati.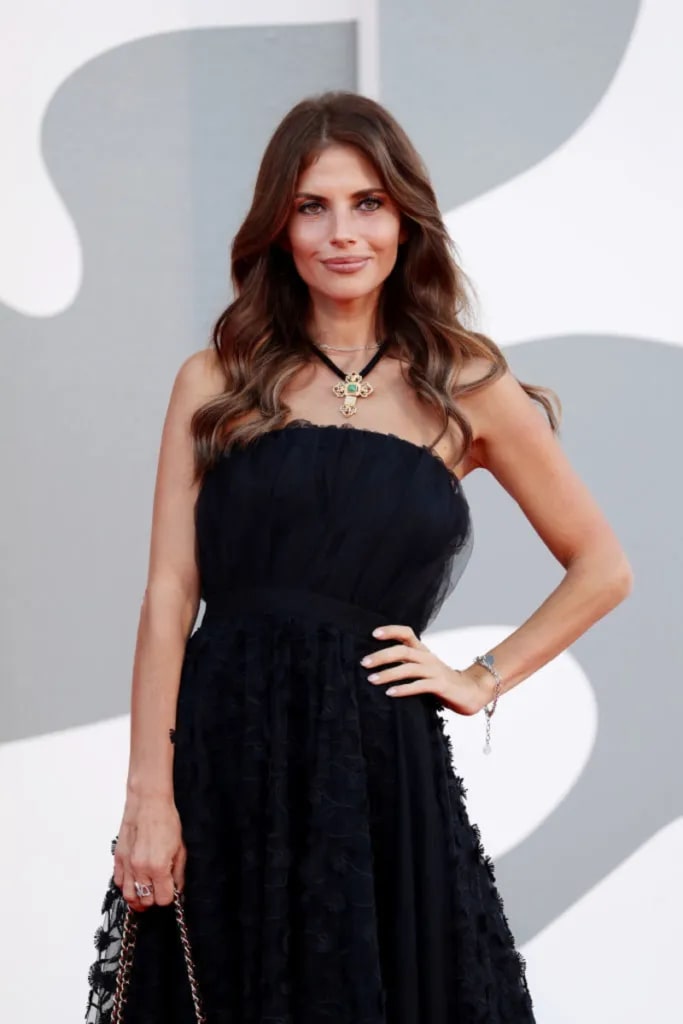 Piotr Adamczyk, a Polish actor, started dating Weronika in 2013, but the couple ended their relationship in May of 2015. In December of 2017, Weronika Rosati welcomed her first child, Elizabeth, into the world.
Emily Wickersham Then
When she played the role of Special Agent Eleanor Bishop on NCIS, Emily Kaiser Wickersham became a well-known actor. Muhlenberg College was her first choice, but she walked out after a few years to follow her ambition of being an actress.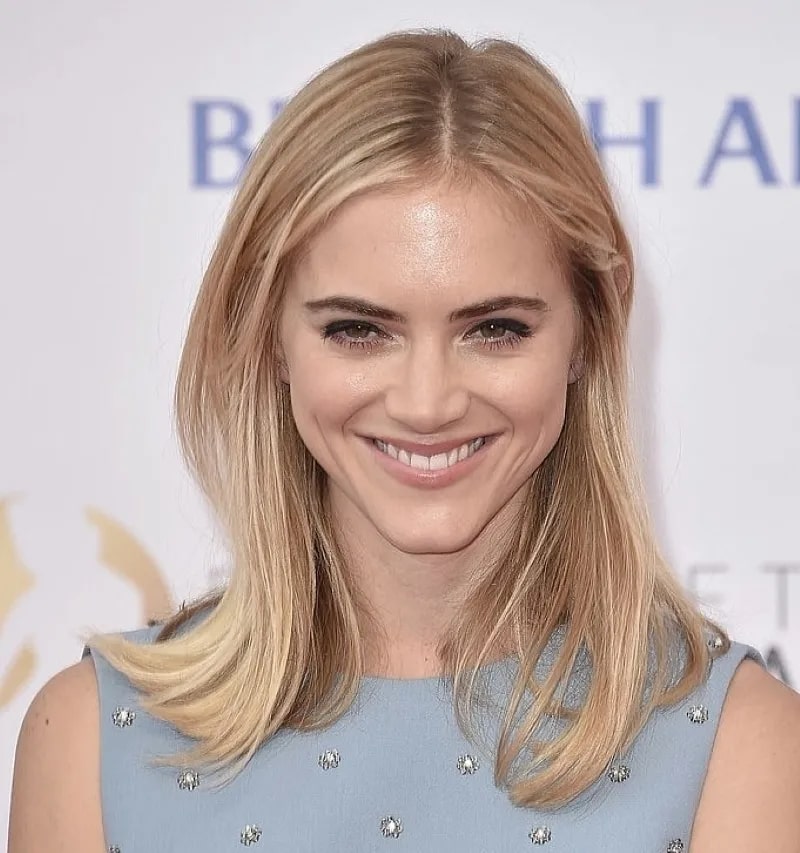 Wickerman's role debuted in 2013, following the death of Ziva David and the exit of actress Cote de Pablo. As NSA Analyst Eleanor Bishop, she appeared in three episodes of the show and was eventually promoted to NCIS Probationary Agent.
Emily Wickersham Now
Emily Wickerman appeared in a variety of television episodes before her role as Eleanor Bishop on NCIS. She portrayed Rhiannon Flammer in The Sopranos, Ceci Madison in Law & Order, and Emily in Bored to Death. In addition to her television roles, she's had parts in films like Glitch and Gone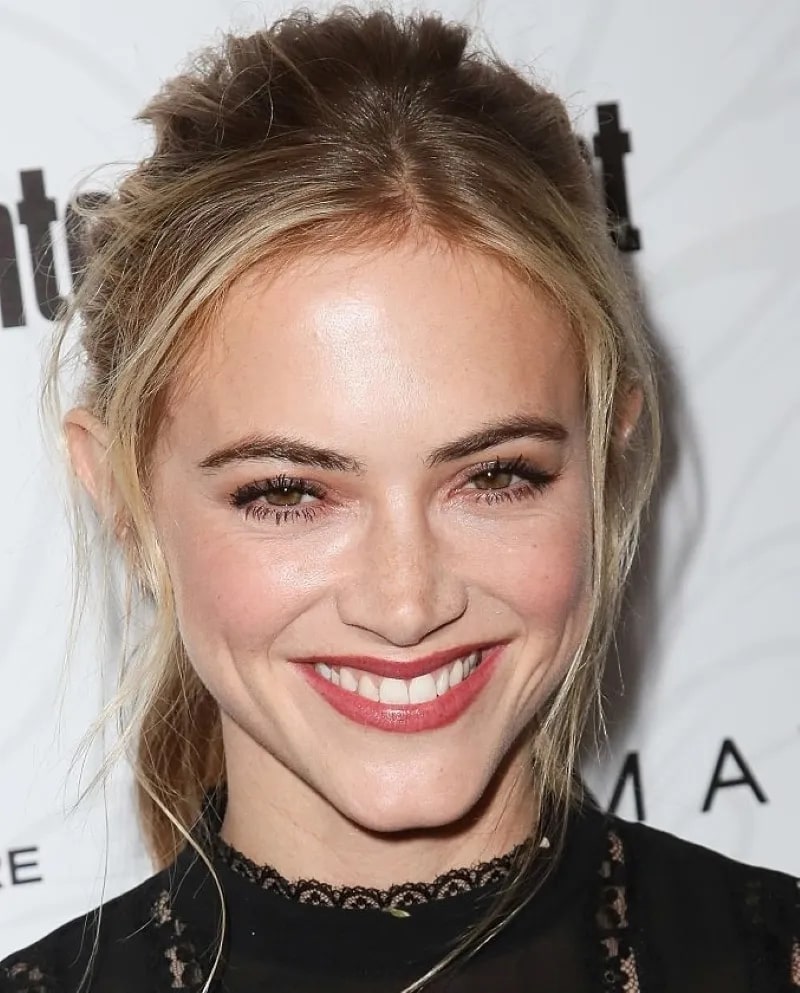 NCIS is still where she has done the vast majority of her acting. In fact, Wickerman has already appeared in 112 episodes, including one in the New Orleans spin-off series. On November 23rd, 2010, on Little Palm Island in the Florida Keys, the American actress and musician Blake Hanley exchanged wedding vows.
Rena Sofer Then
The part of Rocky McKenzie in the daytime serial Loving was a big break for Rena Sofer. Her portrayal of Lois Cerullo on General Hospital from 1993 to 1996 garnered widespread praise. From February until September of 1997, the American actress would return to the show as a guest star. A Daytime Emmy Award for Outstanding Supporting Actress in a Drama Series went to Sofer in 1995 for her role as the vile Lois Cerullo.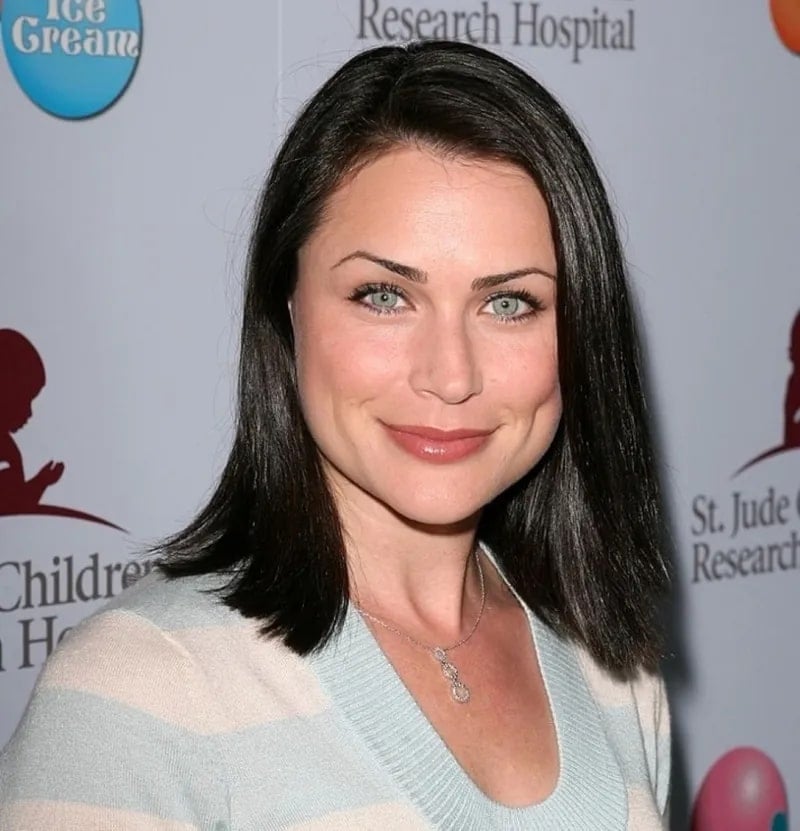 It was announced in May 2013 that Rena Sofer would be working on The Bold and the Beautiful for CBS. She appeared on the show for the first time on July 1. The character Margaret Allison Hart, played by Sofer in NCIS, was presented as a harsh and direct lawyer. In addition, she was a  prospective love interest for Leroy Jethro Gibbs, played by Mark Harmon.
Rena Sofer Now
Rena Sofer is not the icy and vindictive woman she played on NCIS. Since leaving the show, Sofer has been in numerous films and television shows. Quinn Fuller, a character in The Bold and the Beautiful, was a big role for the American actress. Indeed, she appeared in a total of 500 episodes. Sofer has also appeared in films like A Stranger Among Us and Another Man's Wife.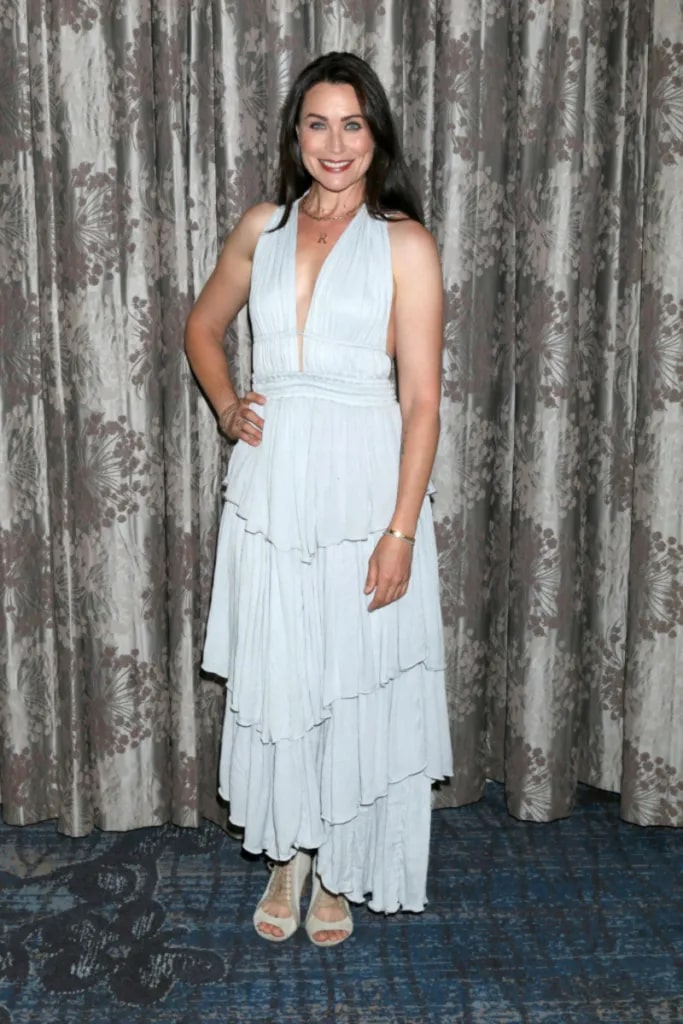 While working on General Hospital, Rena Sofer and her co-star Wally Kurth became romantically linked. They married and had a child. However, after only a few short years of marriage, the two decided to part ways. In 2003, Sofer married Sanford Bookstaver, a television director and producer, and on August 5, 2005, the pair welcomed their first child, Avalon Leone.
Millie Bobby Brown Then
When ABC's fantasy drama series Once Upon a Time in Wonderland debuted in 2013, Millie Bobby Brown made her TV debut as a guest star. Brown was later cast as Madison O'Donnell in the BBC's paranormal series, Intruders. Later on, she would also appear as a guest star on NCIS and Modern Family.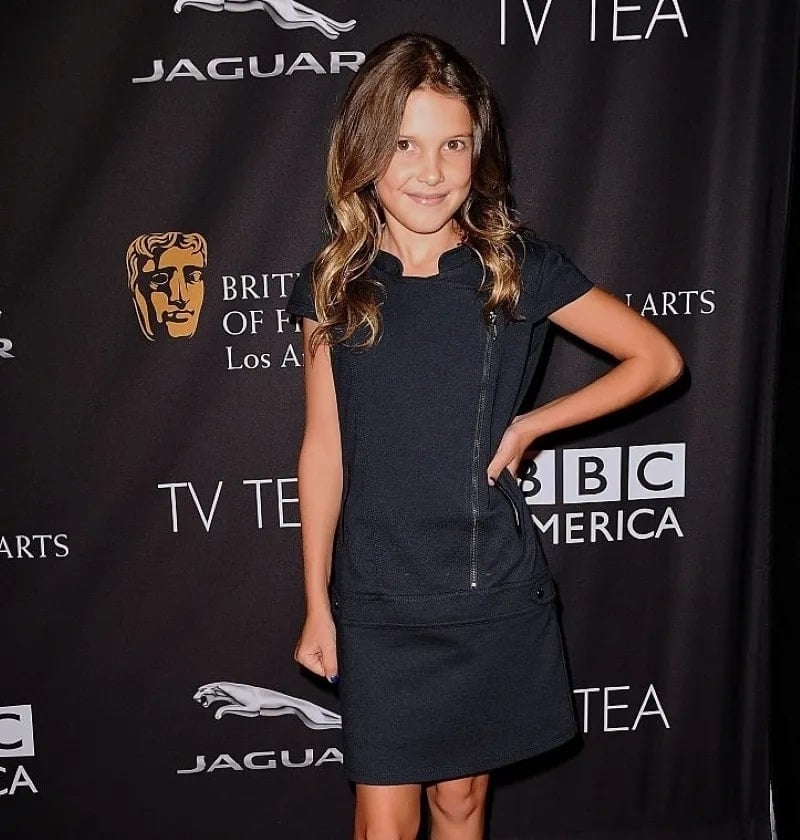 NCIS even though there aren't many young actors on the show. "Parental Guidance Suggested" featured Millie as the daughter of a murdered widow. When Gibbs spoke to her in that episode, he was trying to find out who had murdered her mother.
Millie Bobby Brown Now
Millie Bobby Brown didn't have a name in the industry when she appeared on NCIS. Afterward, however, she became a household name after starring in the Netflix series Stranger Things. With her nomination for an Outstanding Supporting Actress in a Drama Series Primetime Emmy Award, Brown became the award's youngest recipient at 13 years old. In addition to becoming the youngest person ever included in Time magazine's list of the 100 most influential people, the child prodigy was also chosen as a UNICEF Goodwill Ambassador.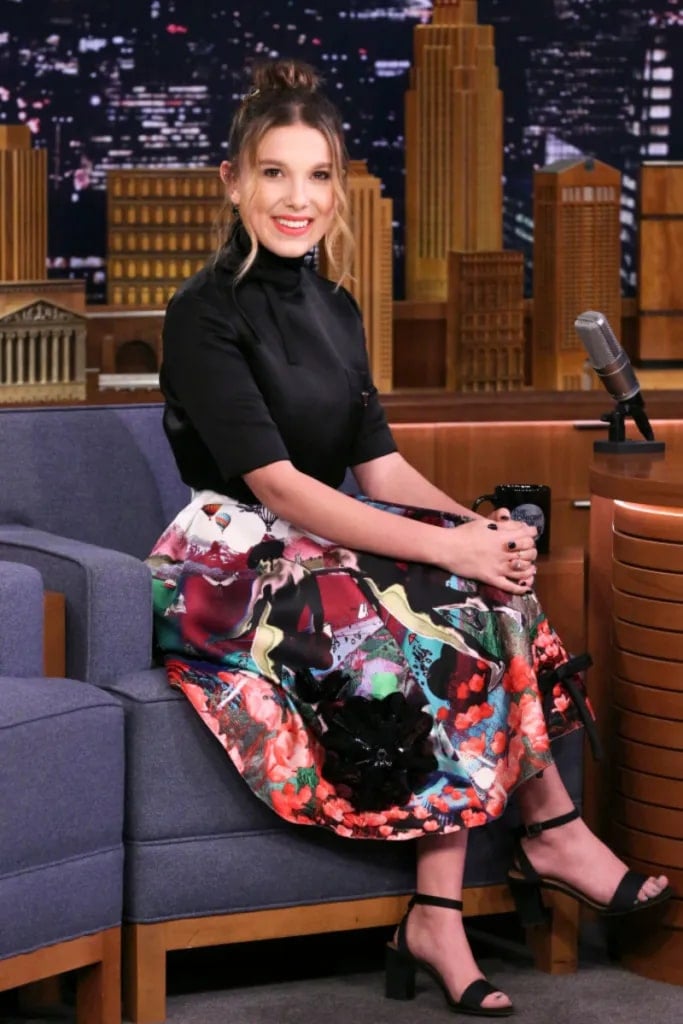 Although she is now working on the fourth season of Stranger Things, Millie Bobby Brown is also making inroads into the world of Hollywood. Brown reprised her Godzilla vs. Kong character in Godzilla: King of the Monsters in 2019. She also appeared in Netflix's Enola Holmes
Juliette Angelo Then
Malibu Country, Mad Men, and NCIS: Los Angeles are just a few of the shows you've probably seen Juliette Angelo in. As a child, Angelo made her stage debut in a production of How the Grinch Stole Christmas on Broadway. The following year, she appeared in Billy Elliot's original Broadway production of Mary Poppins, playing Jane Banks.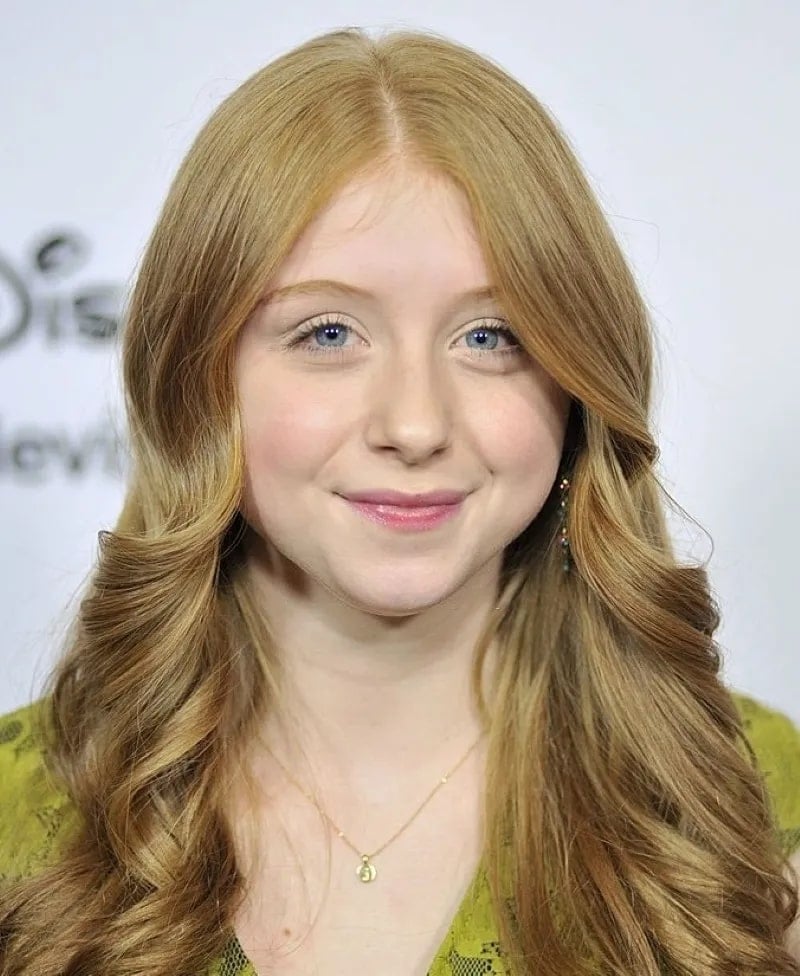 Juliette Angelo played Emily Fornell on NCIS, and she appeared in several episodes. From 2015 through 2016, Angelo returned to the show as Fornell for four episodes. After that, she didn't appear on the show again, although it's possible w
Juliette Angelo Now
She appeared in I'll Be Next Door for Christmas and Hope Springs Eternal, both of which came out in 2018. In addition, Angelo has recently appeared in Shameless and Speechless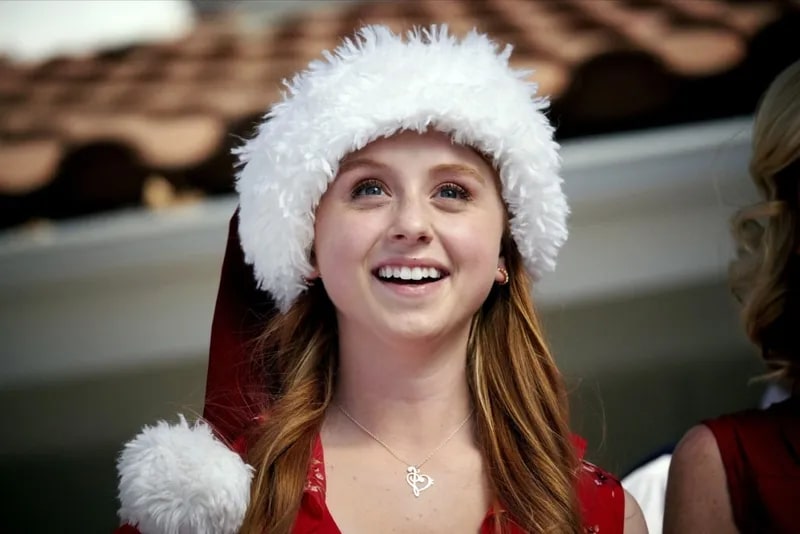 <Pets and dancing are two of Juliette Angelo's passions. When she's not riding horses, she's spending time with her adorable dog named Faith Julliette. She hails from Little Falls, New Jersey, and has been a lifelong admirer of Hollywood legend Leonardo DiCaprio (like many other girls her age).
Margo Harshman Then
With the help of her grandmother, Margo Harshman began competing in beauty pageants when she was just two years old. Harshman started dance classes and gymnastics at the age of three and piano lessons at the age of five. The first time she appeared in a film was just three years later. After being cast in the comedy film The Elf Who Didn't Believe in 1997, the American actress finally scored the breakout role of her career.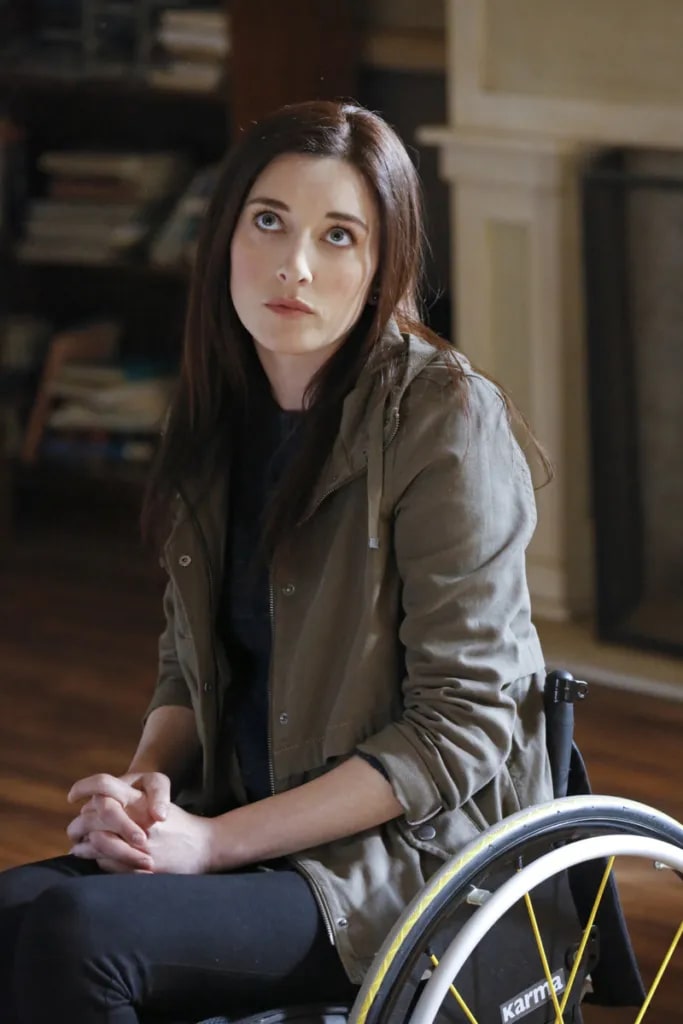 NCIS cast Margo Harshman as a young Delilah Fielding in the show's third season in 2013. As the wife of NCIS Special Agent Timothy McGee, she worked as an intelligence analyst in a wheelchair for the US Department of Defense. Run of the House and Center of the Universe are among the many TV shows in which Harshman appeared.
Margo Harshman Now
Margo Harshman's successful television career began with her role on NCIS in 2013. Sorority Row, College Road Trip, and The Big Bang Theory also featured Harshman. In The Big Bang Theory, she played Alex, Sheldon Cooper's assistant.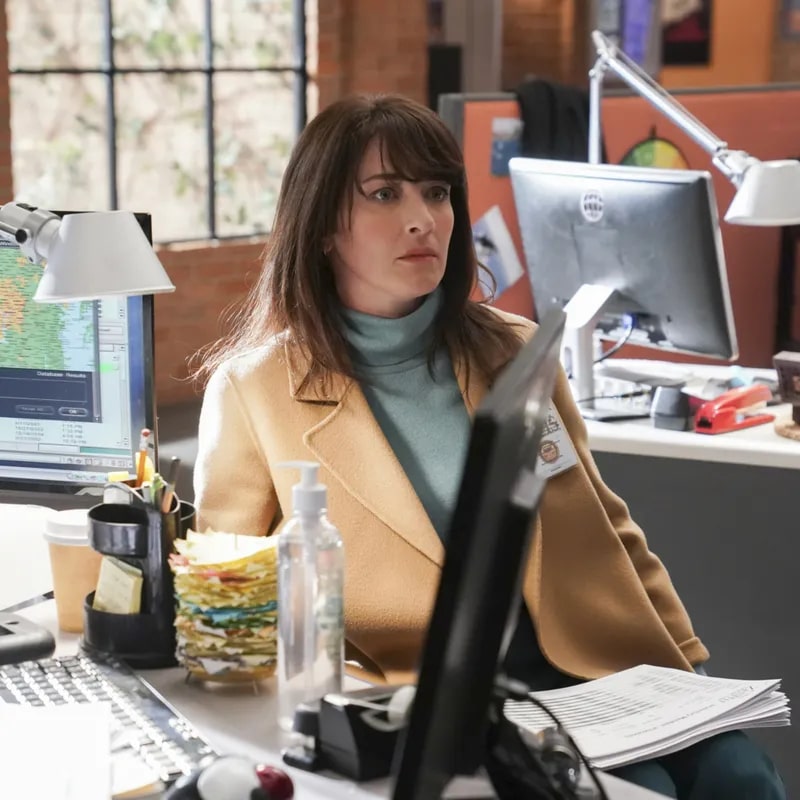 During the 2005 Young Artist Awards, Margo Harshman was nominated for two Young Artist Awards for her performance as a supporting young actress in Even Stevens. In 2009, the American actress and her Sorority Row co-stars were honored at the ShoWest Convention with the ShoWest "Female Stars of Tomorrow" award.
Zoe McLellan Then
When Zoe McLellan returned to the CBS procedural JAG in 2001 to reprise her role as Navy Petty Officer Jennifer Coates, she was thrilled to rejoin the cast. Aside from her work on television shows like House and The Mentalist, she has also appeared as a lead in several Lifetime TV movies.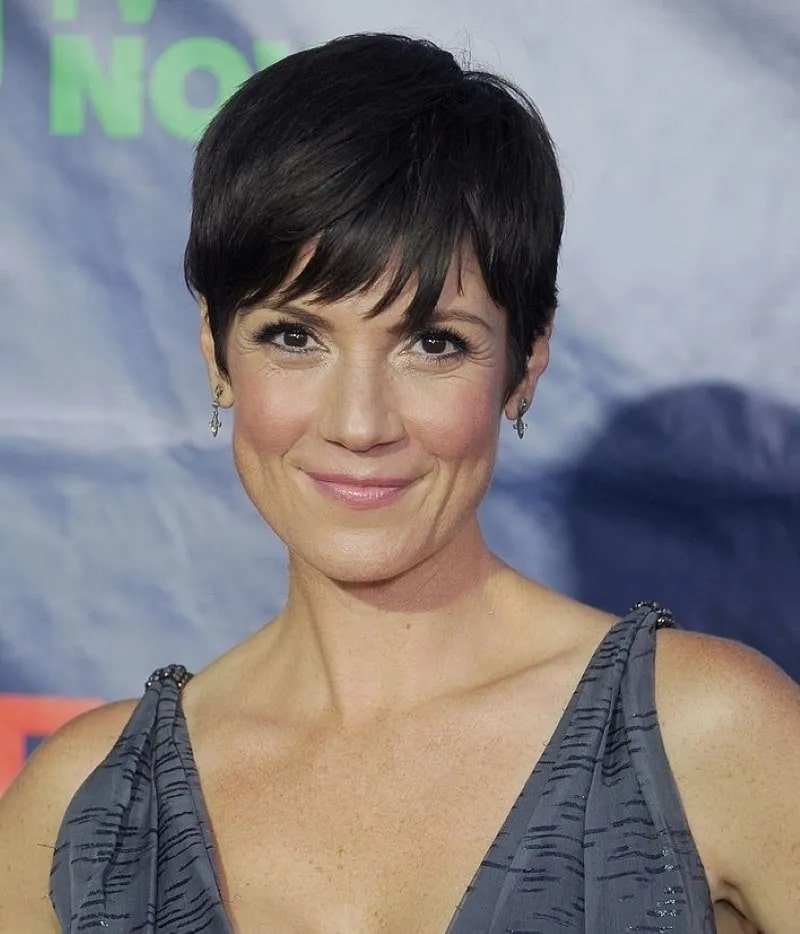 Zoe played Agent Meredith Brody in NCIS. On July 16, 2016, it was reported that she would not be returning for the third season of NCIS: New Orleans, which began filming in 2014 and ended in 2016.
Zoe McLellan Now
Zoe McLellan began her acting career on television, making cameos later in Sliders, Diagnosis: Murder, and Star Trek: Voyager. In addition, he had a prominent role in the Dungeons and Dragons film in 2000. A regular part in the political drama Designated Survivor keeps Zoe McLellan busy.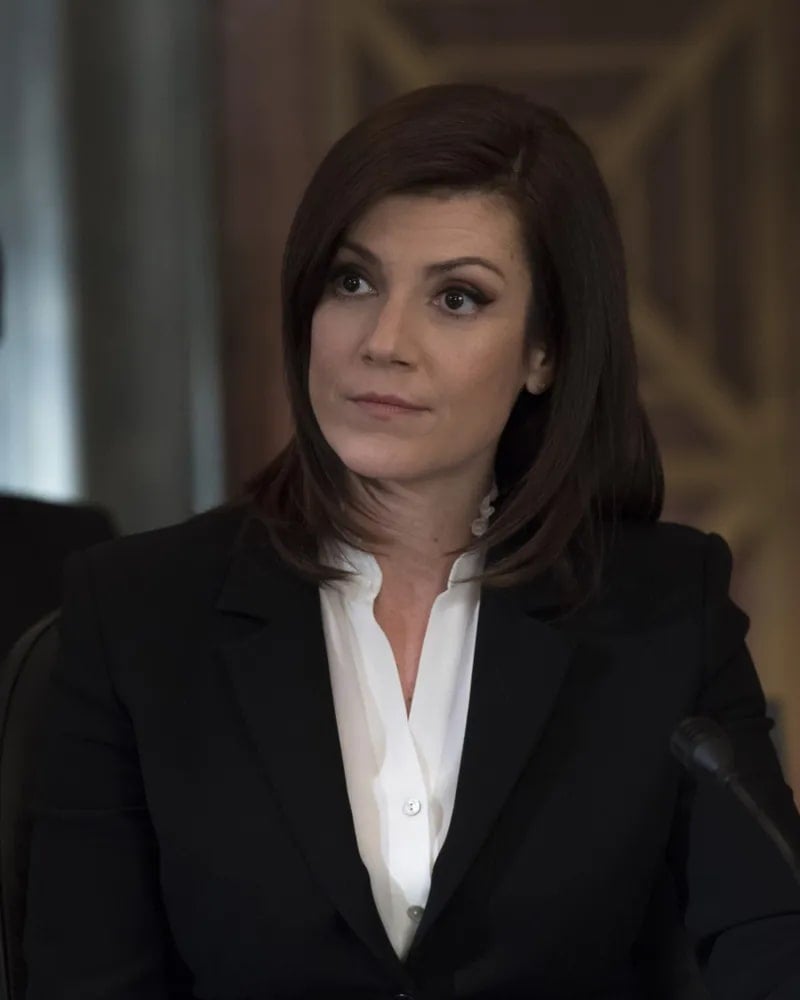 Since their wedding in 2014, Zoe McLellan has had a son with actor J.P. Gillian. After a year, the couple filed for divorce, with McLellan receiving custody of their son. Later, after a long separation, they finally ended their marriage.
Marina Sirtis Then
Star Trek: The Next Generation and its four follow-up feature films have made Marina one of the best-known British-American actresses in the world. Marina Sirtis appeared in several supporting parts before finding her place in the Star Trek universe.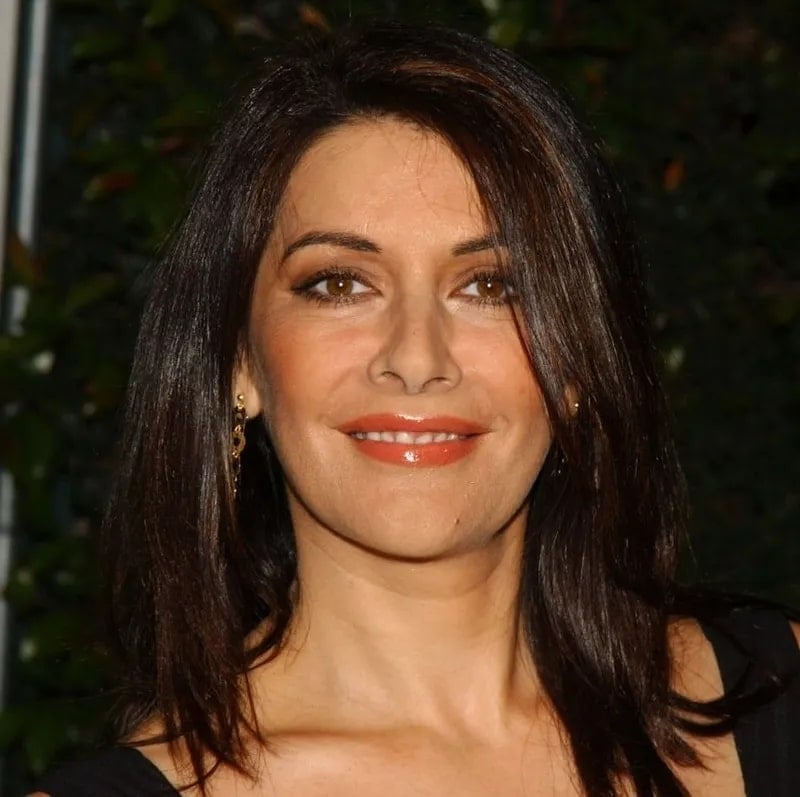 In her role as the Mossad Director Orli Elbaz, Marina Sirtis appeared frequently on NCIS. Irina Sirtis replaced Michael Nouri's character Eli David in the tenth season and was initially featured in the episode "Berlin" that aired in April of 2013.
Marina Sirtis Now
NCIS cast Martina Sirtris as the head of Israel's intelligence agency, Mossad, and she played this character for numerous seasons. She also appeared in Finders Keepers in 2014 and A Dark Reflection a year later in 2015. Sirtris went on to star in another Hallmark Channel film, My Summer Prince, a few years later.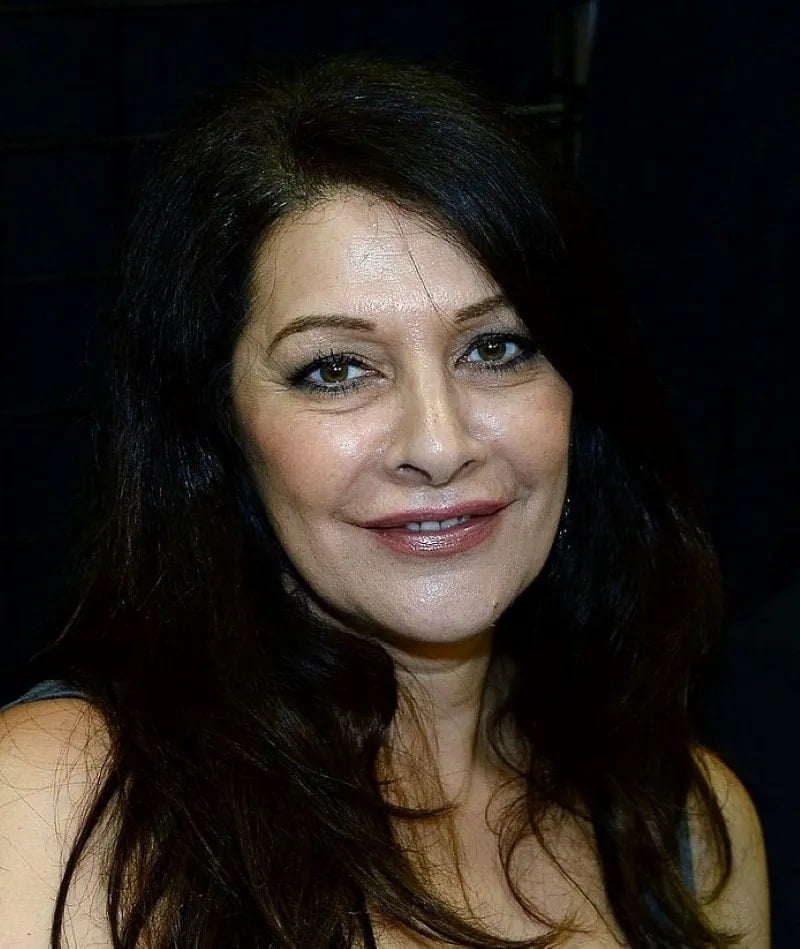 Marina Sirtis was born and raised in London. She grew up in a working-class family, and in 1976, when she was just 21 years old, she was accepted into the Guildhall School of Music and Drama. Connaught Theater offered Sirtis her first professional role after she graduated from Guildhall. Nowadays, Marina Sirtis is an outspoken defender of animal rights.