The Salaries of Hollywood's Richest Celebrity Bodyguards
The Hollywood lifestyle looks like an enviable one – Hollywood stars have access to luxuries the average Joe can only dream of. Big mansions, fast cars, a loaded bank account — the list goes on. But every celebrity will tell you that superstardom is a double-edged sword. Along with the glitz and glamour, celebrities also have to deal with swarms of paparazzi when they're out and about, the public's eyes glued to their every move, and more.

Good protection is important in the life of a celebrity, and actors and pop stars pay through the nose to get the protection they need. As a result, their bodyguards are rewarded very handsomely for their efforts. Take a look at how much celebrities shell out on their personal security.
1. Jennifer Aniston
Net worth: $300 Million
Annual Bodyguard Cost: $240,000
Jennifer Aniston rose to fame for her role as Rachel in the beloved '90s sitcom Friends. Her Friends fame made her a prominent celebrity – which meant she experienced what being true Hollywood royalty is all about. As one of the most well-known (and followed) figures in the world, Aniston needs to travel with a hefty security team 24/7.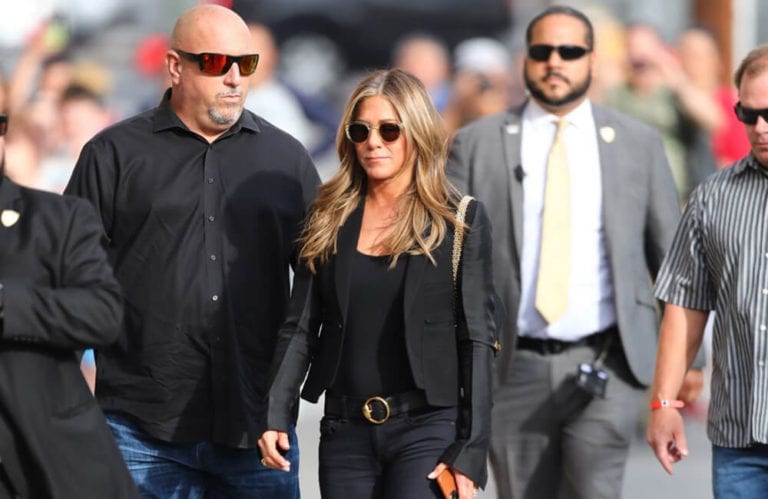 The former NBC star is constantly approached by fans and media, with some encounters spiralling out of control. Often hounded by fans, it's no surprise Aniston spends around $240,000 a year on bodyguard fees. Aniston even hired Sheldon – one of Hollywood's most infamous celebrity bodyguards – to fend off the paparazzi mobs.
David and Victoria Beckham
Combined Net Worth: $1 Billion
Combined Annual Bodyguard Cost: $1 Million
The Beckham power couple is no stranger to hiring personal security. Soccer ace David Beckham and his lovely wife Victoria spend a whopping $1 million a year on their bodyguard entourage to keep their fans and the media under control.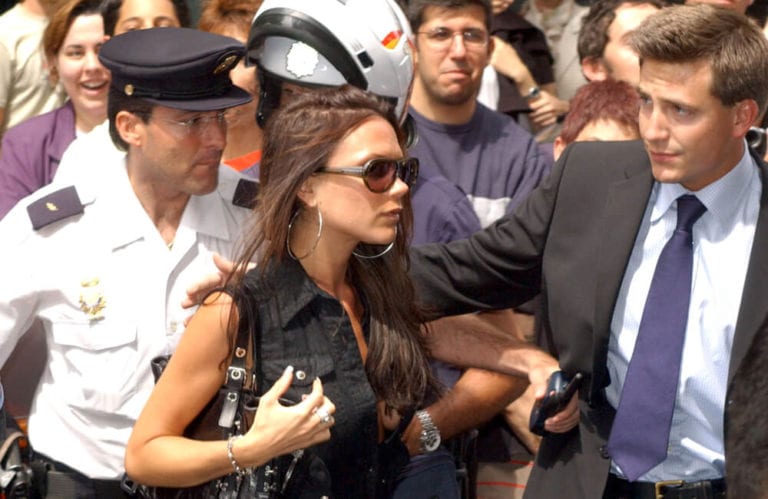 Given their combined net worth is around $1 billion, it's safe to say personal protection is a big concern. As a prominent sports figure and a fashion designer/former pop star respectively, Becks and Posh frequently find themselves as tabloid fodder, so it makes sense the Beckhams invest heavily in their bodyguards.
Katy Perry
Net worth: $330 Million
Annual Bodyguard Cost: $350,000
There's no denying that Katy Perry is a bonafide entertainment queen. Ever since she released her hit single "I Kissed A Girl", Katy has been renowned across the globe as a pop sensation. Her profile has continued to skyrocket, going through the roof when she served as a judge on American Idol, where she captured the hearts of the masses as well as the contestants.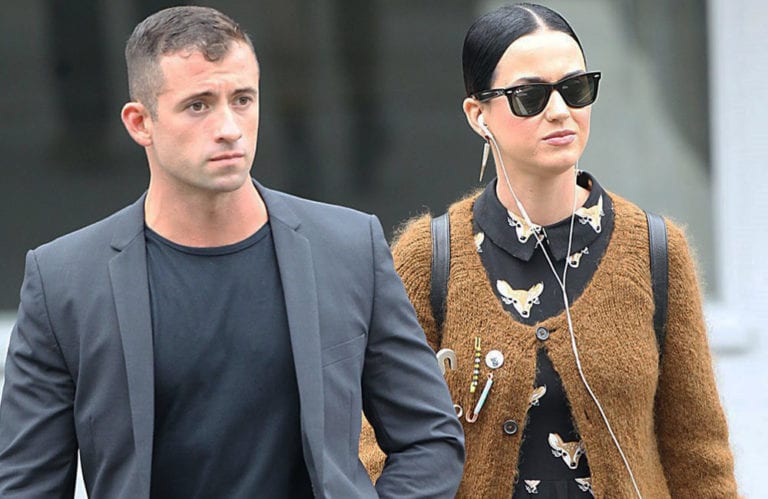 Katy upped her personal security after giving birth to her first child. Her bodyguard is quite the looker –  fans have been known to call him a 'younger Hugh Jackman'! The cost for Katy Perry's bodyguard? A whopping $350,000!
Kylie Jenner
Net Worth: $900 Million
Annual Bodyguard Cost: $4.8 Million
In this day and age of social media, influencer and media mogul Kylie Jenner has established herself as the crown jewel of the Kardashian-Jenner clan. At just 24 years old, Kylie has amassed a net worth of a staggering $900 million thanks to her successful online company Kylie Cosmetics.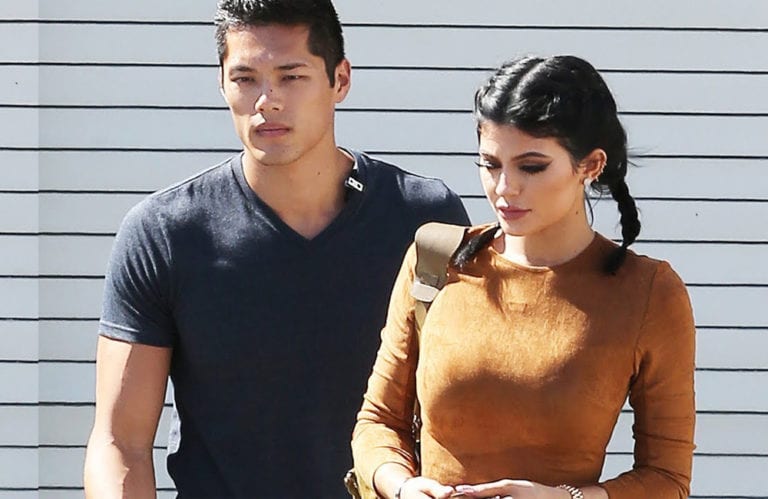 The thought of Kylie becoming more famous than her sister Kim would be laughable a few years back. But thanks to her cosmetic empire, her high-profile relationships, and her Instagram brand, she is undoubtedly the most famous Kardashian-Jenner to date. With credentials like these, and such an enormous public following, it's no surprise Jenner's security bill comes in at $4.8 million annually.
Jennifer Lopez
Net Worth: $290 Million
Annual Bodyguard Cost: $500,000
When it comes to the rich and famous, who could leave out Jennifer Lopez? The American singer/actress has achieved a level of notoriety that only a few have ever attained. J-Lo even sang at the 2021 presidential inauguration, which speaks volumes about her level of fame.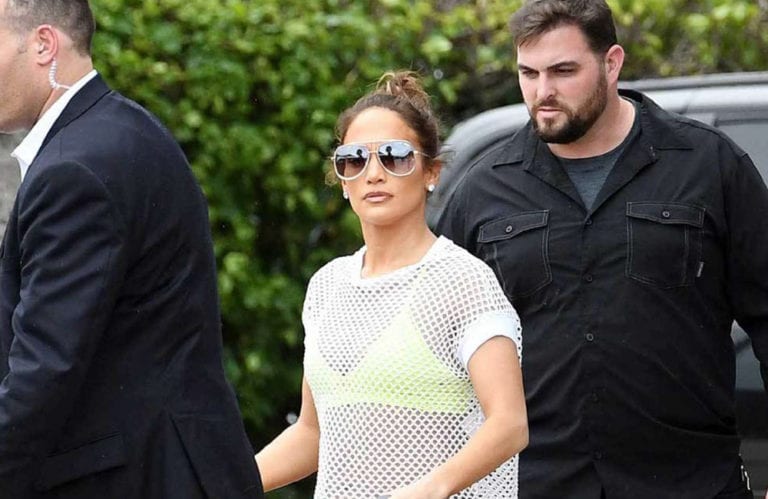 Of course, any semblance of a normal life is completely out of the window if you're as famous as Jennifer Lopez. She and her million-million-dollar husband, Alex Rodrigues, employ a hefty team of bodyguards that costs her $500,000 per year.
Daniel Radcliffe
Net Worth: $79 Million
Annual Bodyguard Cost: $50,000
People know Daniel Radcliffe as the wizarding whiz who starred in the Harry Potter franchise. These days, the actor is living incognito, sometimes appearing on talk shows and interviews or being featured in odd movies – though none as popular as the series that launched his career. Radcliffe never really found major success post-Hogwarts, unlike his co-star Emma Watson, but he seems to be enjoying keeping a lower profile.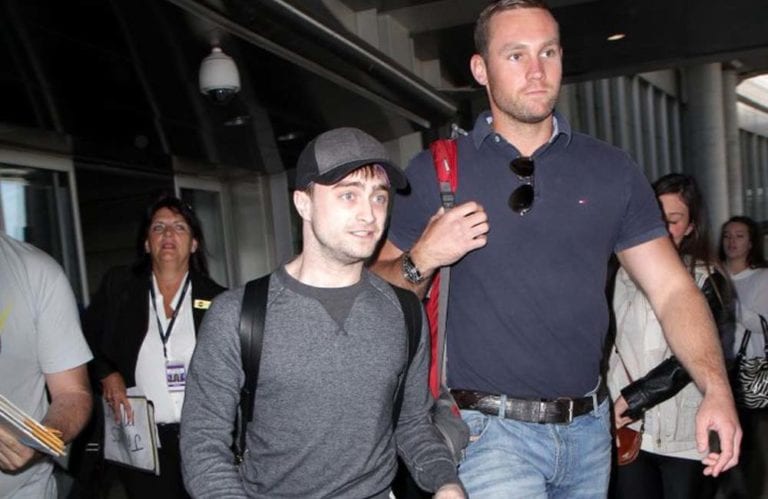 Radcliffe doesn't employ round-the-clock security personnel, but when he does, they're as big and hefty as the rest of them. While fans are still drawn to him, Radcliffe doesn't face the crazy high jinks other big-name celebrities have to deal with, allowing him to save money on his bodyguard fees. His security costs only come in at around $50, 000.
Halle Berry
Net worth: $90 Million
Annual Bodyguard Cost: $300,000
Oscar winner and model Halle Berry is no stranger to public attention. Having ruled the entertainment business since the early '90s, Berry is accustomed to dealing with the media, the crazed fans, the paparazzi, and everything in between. With her high-profile lifestyle, it makes sense that Berry has hired numerous bodyguards over the years, and can usually be spotted with a bodyguard or two when she makes a public appearance.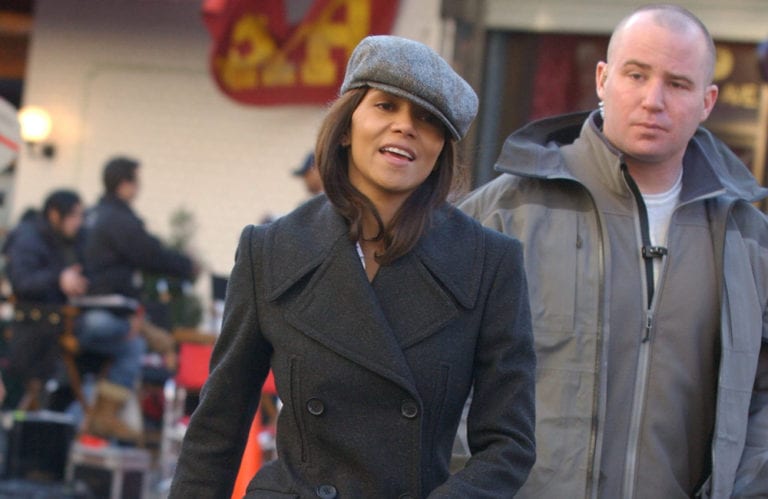 Just like Berry herself, her bodyguards are tall and strong. They're also chummy with the star, frequently coming along with her on her hikes and keeping in good shape. And for the privilege, the Monster's Ball star spends roughly $300,000 a year to keep the public at bay.
Ryan Reynolds and Blake Lively
Combined Net Worth: $110 Million
Combined Annual Bodyguard Cost: $125,000
Ryan Reynolds and Blake Lively are undoubtedly one of America's best-looking couples. As well as being supremely talented, this hot power couple is incredibly rich. With a combined net worth of $110 million and a family of three kids, Reynolds and Lively understand the true importance of safety.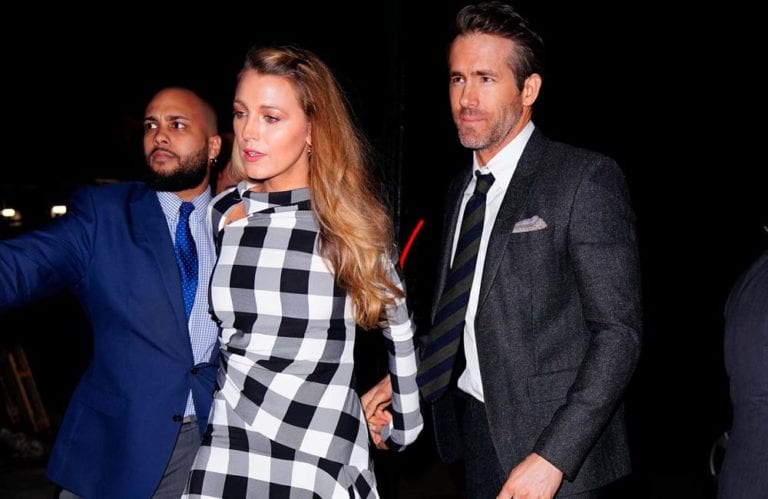 Wherever they go, expect security detail to follow closely behind – especially when the children are around. The couple has been spotted with different bodyguards at times, but one thing's for certain; you'll never spot them without their security personnel.
Adele
Net Worth: $190 Million
Annual Bodyguard Cost: $75,000
One of the world's best-selling music artists, Adele is beloved by fans not only for her vocal talents, but for her relatable, down-to-earth personality. Although the English singer loves to interact with her fans, and doesn't walk around with a security entourage most of the time, she still recognizes the need for protection once in a while.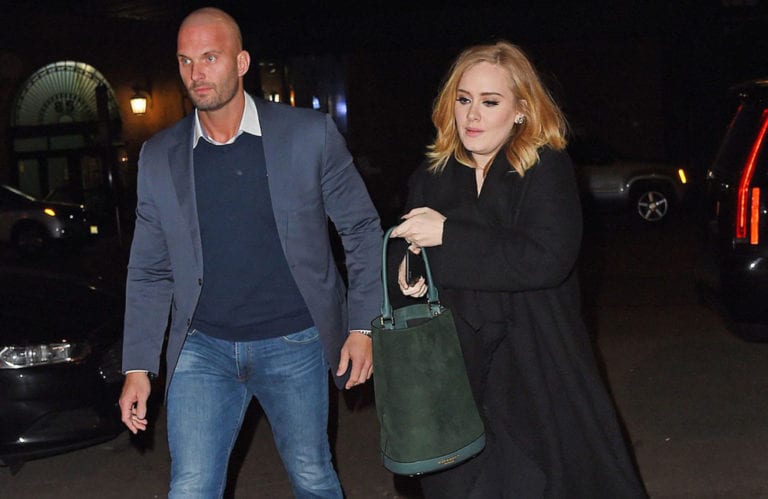 In 2017, Adele reportedly hired Lady Gaga's former bodyguard, Peter Van Der Veen. With a sterling reputation in his field, Van Der Veen is quite the looker, and takes home a massive $75,000 per year for his services to Adele.
Floyd Mayweather
Net Worth: $450 Million
Annual Bodyguard Cost: $750,000
Floyd "Money" Mayweather is one of boxing's most successful names – but he's also known for his extravagant lifestyle outside the ring. Mayweather is often spotted with his security entourage, towering over him and making sure the Pretty Boy is untouched.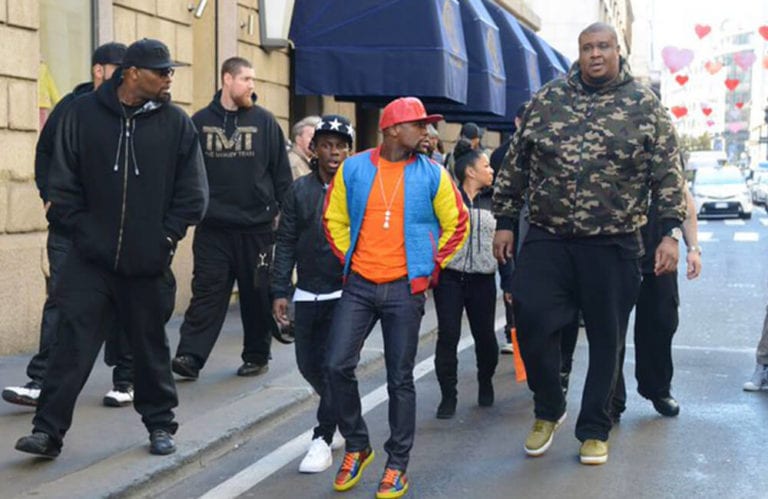 Mayweather has a strict list of requirements for his group of bodyguards, known as 'The Money Team'. For their loyalty, he's willing to invest in his security detail, and pays his bodyguards handsomely. His estimated protection fees are around $750,000 which is chump change to a man of Mayweather's caliber. On top of this, the perks are pretty good – Mayweather's bodyguards also receive bonuses including Rolex watches and Mercedes Benz cars.
Bella Hadid
Net Worth: $18 Million
Annual Bodyguard Cost: $250,000
When she signed on with IMG models, Bella Hadid took the fashion industry by storm, alongside her sister Gigi. Since then, Hadid has established a solid modeling career, winning the Model of the Year award  in 2016. Hadid finds herself under the spotlight most of the time, with the paparazzi frequently storming her for that well-timed photo.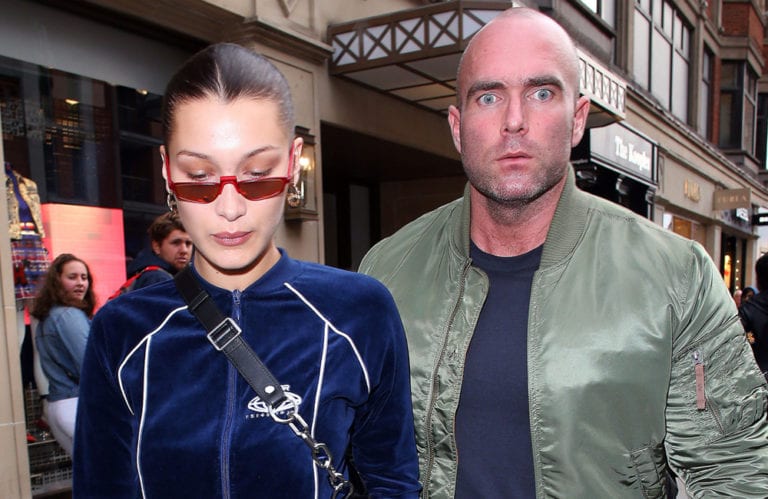 Hadid is more than willing to spend the big bucks for her personal security, with the bill coming in at around $250,000 per year. She makes sure her bodyguards know who's boss, though – even reprimanding them if they overstep the line!
Britney Spears
Net Worth: $115 Million
Annual Bodyguard Cost: $600,000
Britney Spears's love-hate paparazzi has taken her on a wild ride! In the early 2000s, Spears found herself at the centre of a mounting media craze, and was routinely swamped by the paparazzi. This contributed to many of her personal struggles and forcing her to spend big money on security personnel.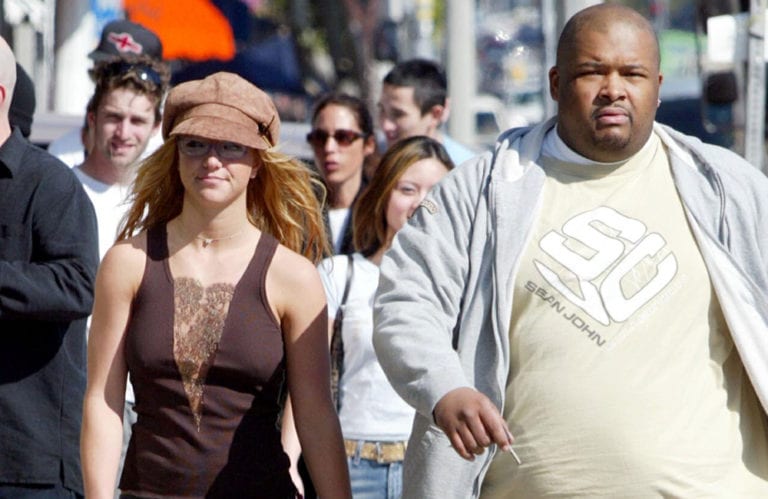 As one of the world's most pursued stars, Spears needs to keep a high level of security around her at all times. To this day, she spends nearly  $600,000 per year on her bodyguards.
Taylor Swift
Net Worth: $290 Million
Annual Bodyguard Cost: $400,000
Taylor Swift burst onto the music scene in the early 2000s and since then, her profile has gone nowhere but up. With hundreds of tours and 9 hit albums to date, the singer has amassed a legion of fans, known collectively as 'Swifties.'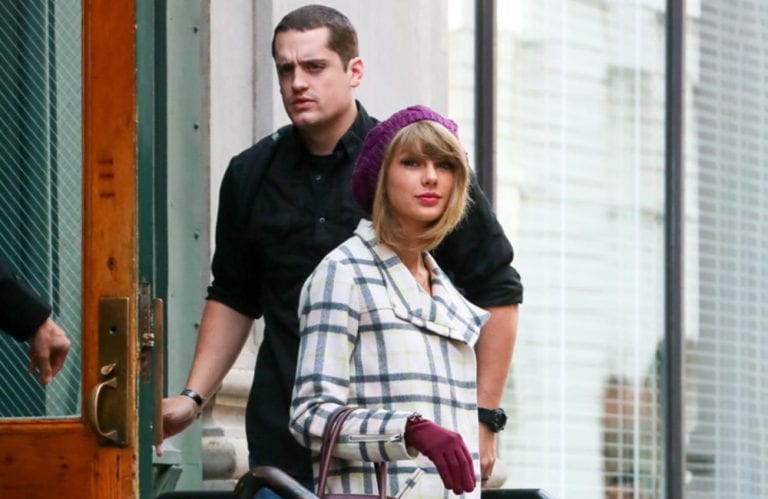 Due to her ever-rising star, not to mention her feuds with other celebrities, Taylor is a hot topic in many a gossip column, and the paparazzi are always eager to snap a picture of her. To prevent anything untoward happening to her, the idolized American songwriter is accompanied by two bodyguards wherever she goes. Her estimated bodyguard cost is around $400,000 annually.
Rihanna
Net Worth: $400 Million
Annual Bodyguard Cost: $500,000
Even if you're not a fan of Rihanna's music, you know who she is. That's the kind of superstardom RiRi has reached. Rihanna's fanbase is one of the most passionate and dedicated in the world, and it's not hard to see why.  As well as her successful singing career, RiRi has made millions with her clothing and beauty line, Fenty.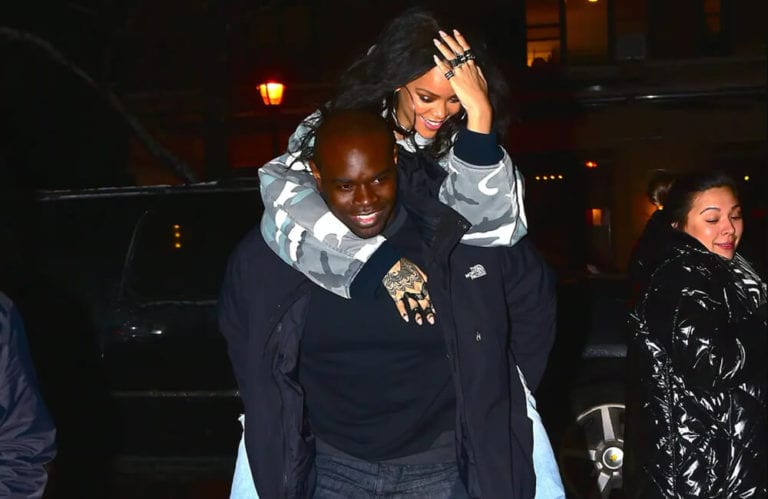 Rihanna is a bonafide superstar, and with a legion of fans at her heels, she relies on a team of bodyguards to get her from point A to point B safely. Her annual protection costs? $500,000.
Amy Adams
Net Worth: $43 Million
Annual Bodyguard Cost: $75,000
Amy Adams rose to fame starring in Hollywood blockbusters like Arrival and Enchanted, but she prefers to maintain a low profile, keeping largely out of the public eye. This means Adams doesn't need round-the-clock security –  but she still ensures she's escorted by her bodyguards on red carpet walks.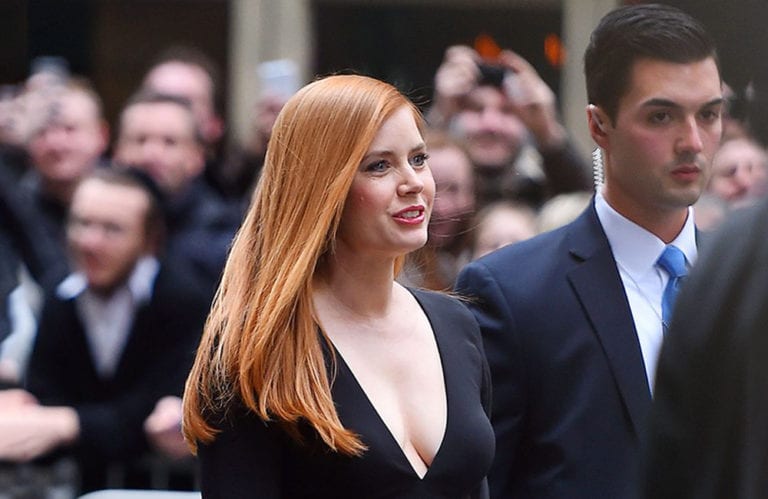 While her protection costs of $75,000 may appear more modest than other stars, Amy Adams employs bodyguards on the recommendation of other A-list celebrities. It's not unusual for her to be spotted in public along with celebrity bodyguards.
Beyoncé
Net Worth: $362 Million
Annual Bodyguard Cost: $2–4 Million
Queen Bey needs no introduction. As one of the most successful singers since the '90s, Beyoncé has 22 chart-topping singles to her name, making her a global figure recognized by many. Given her A-list status, not to mention her equally famous husband Jay-Z, it's only natural Bey would spend millions on her and her family's safety.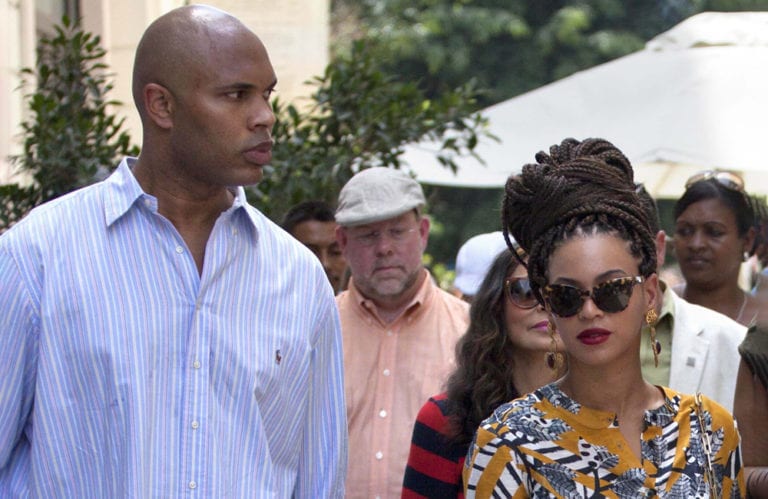 Beyoncé entrusts her safety to the best and most trusted bodyguards in the showbiz industry. Given she travels frequently with her family, security is of paramount importance to her.
Jason Momoa
Net Worth: $10 Million
Annual Bodyguard Cost: $125,000
Jason Momoa is an absolute hunk of a man, towering at 6 foot-four inches tall with powerful muscles to match. Believe it or not, Momoa still employs a team of bodyguards – even though he looks like a security detail himself! His suit-wearing entourage are always by his side to keep his die-hard fans under control.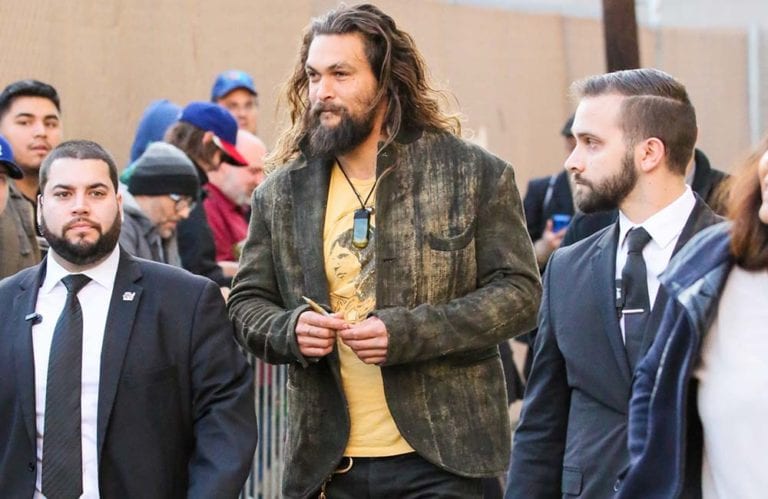 After starring in DC's Aquaman, Momoa rapidly became one of Hollywood's most popular stars, and with fans swarming him in public, security became a pressing issue. Momoa spends a good chunk of money on his bodyguards, spending around $125,000 to keep the fans and paparazzi at bay.
Michael Jackson
Net Worth: $362 Million
Annual Bodyguard Cost: $1 Million
Michael Jackson is the undisputed King of Pop, and his god-like status made him a global icon. As one of the most influential cultural figures of the 20th century, Michael drew the public eye wherever he went.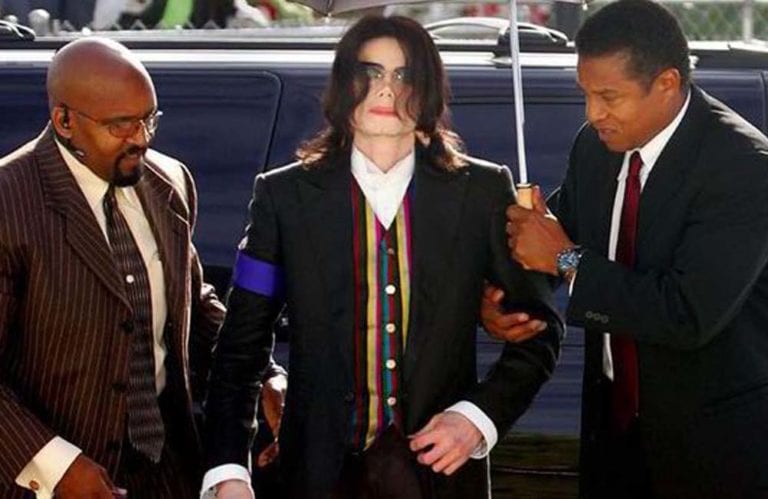 It's no surprise that during his lifetime, Jackson spent more than $1 million per year on security fees alone. From 24-hour security personnel at his home to round-the-clock bodyguards, Michael Jackson made sure to prioritize his safety and protection. With a net worth of $100 million, this comes as no surprise!
Kesha
Net Worth: $3 Million
Annual bodyguard cost: $75,000
Kesha rose to fame back in 2009, when she was featured on Flo Rida's hit single "Right Round." Although Kesha draws a lot of attention at times, she's flown under the radar in recent years. The good news is that Kesha doesn't need 24/7 security, and only hires bodyguards when she sees fit.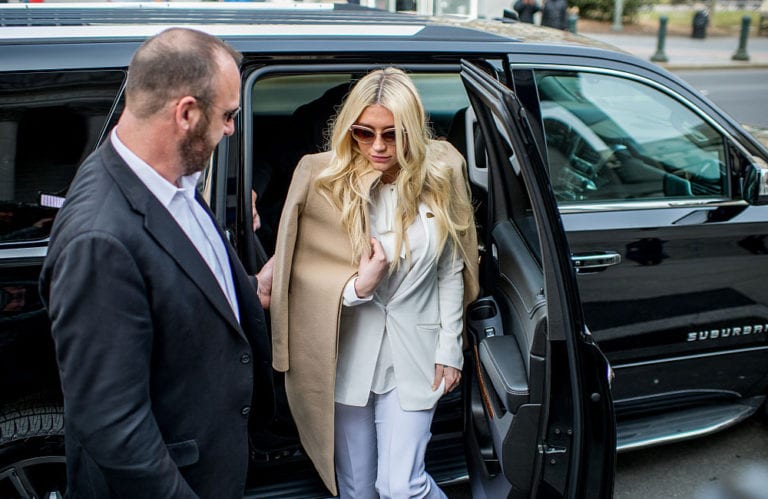 The singer treats her security crew with the utmost respect. Kesha's known as a down-to-earth celebrity, which explains why her protection costs only hover around the $75,000 mark. While she's occasionally been spotted with a couple of guards, Kesha is confident enough to walk on her own most of the time.
Meghan Markle
Net Worth: $5 Million
Annual Bodyguard Cost: $20 Million
When you're a member of the British royal family, you're protected by some of the most elite PPDs in the world. When Meghan Markle left her acting career in Los Angeles and married Britain's Prince Harry to live a royal life, her fame skyrocketed.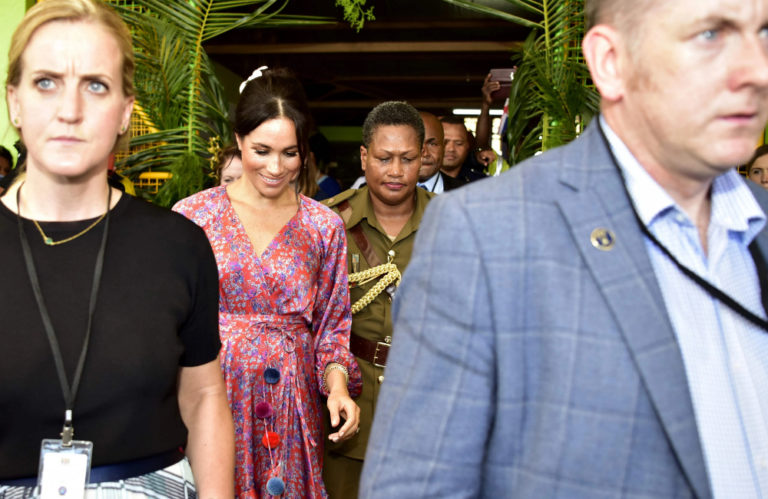 Markle's security costs are roughly estimated at an astronomical $20 million. Shelling out top dollar is an absolute must if you're one of the most famous royals in the world. With son Archie to take care of and baby Lilibet joining them, their security fees are set to shoot up even further.
Madonna
Net Worth: $616 Million
Annual Bodyguard Cost: $500,000
Madonna has reached a level of success the majority of musicians can only dream of. Her rise to fame began in the '80s and she has never let up since. The reigning Queen of Pop continues to reinvent herself, and as a result, remains a very successful figure to this day.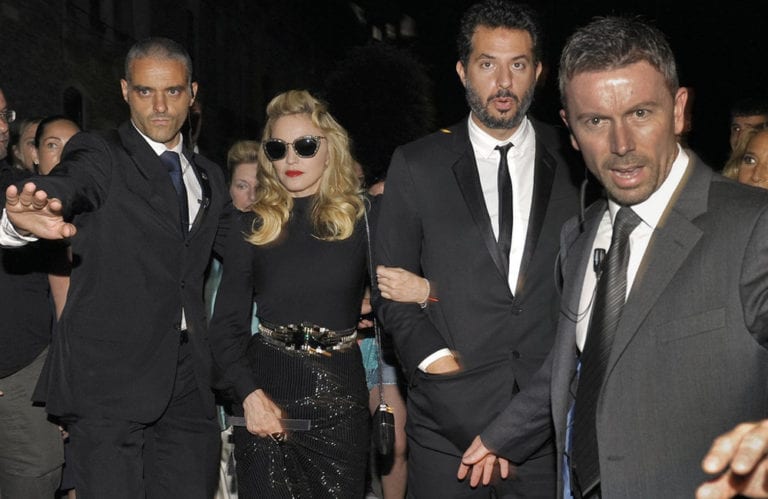 For someone as recognizable as Madge, security is a major concern. Thankfully, Madonna can spend whatever she wants on bodyguard fees, with experts claiming her annual protection costs hover around the $500,000 mark.
Brad Pitt
Net Worth: $300 Million
Annual Bodyguard Cost: $2 Million
It's normal for a celebrity like Brad Pitt to hire a full security team because of how recognizable he is. One of his bodyguards is Billy Billingham, a former S.A.S. soldier who helps to keep Pitt safe from crazy fans and unrelenting paparazzi.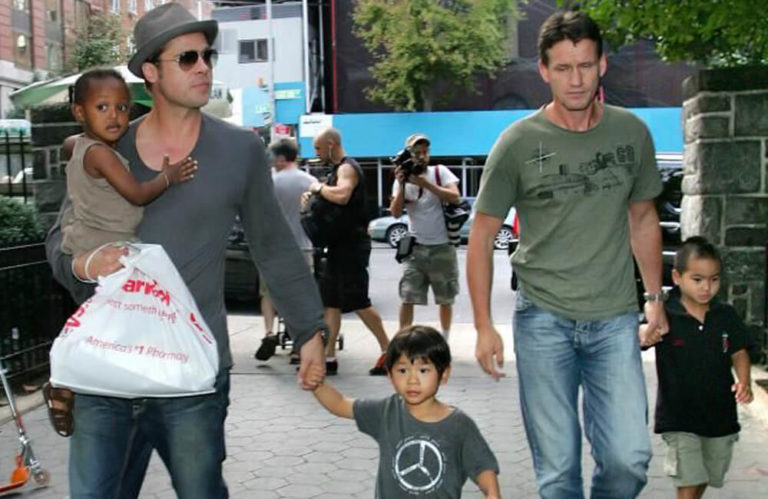 Apart from Billingham, Pitt also employs an entourage of bodyguards to protect him and his family. If you're Brad Pitt, it's hard to live a normal life without a security detail by your side – no wonder he spends north of $2 million annually for his safety and protection!
Barbra Streisand
Net Worth: $400 Million
Annual Bodyguard Cost: $125,000
Renowned actress, singer, and filmmaker Barbra Streisand  knows the importance of hiring good bodyguards. With a wealth of stage, song and acting credits to her name, Streisand has amassed a whopping $400 million net worth!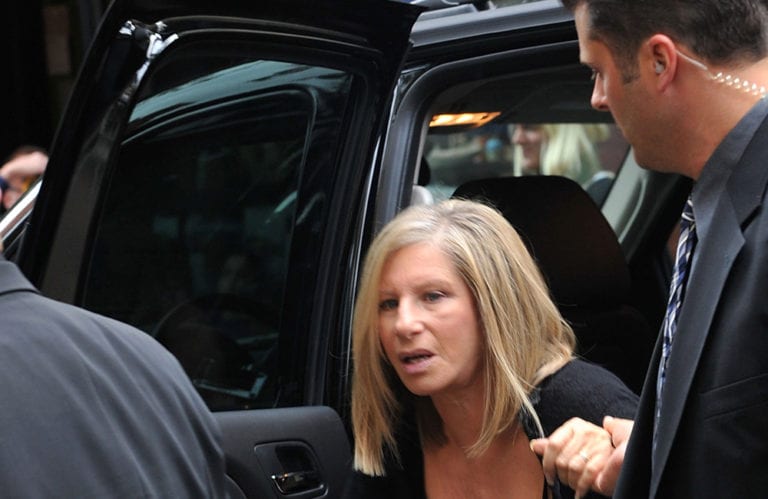 Although she's always accommodating when it comes to her fans, like any A-list celebrity, over the years, Streisand has learned that even the friendliest of fans can become overzealous at times – and so security is at the top of her list of requirements at public events. Streisand is often spotted at public events accompanied by a group of bodyguards, for whom she pays around $125,000 a year.
Lady Gaga
Net Worth: $232 Million
Annual Bodyguard Cost: $125,000
Whether it be strolling the streets of NY or enjoying a luxury vacation, Lady Gaga makes sure she's followed by her bevy of bodyguards. One of her security personnel is none other than Peter Van Der Veen.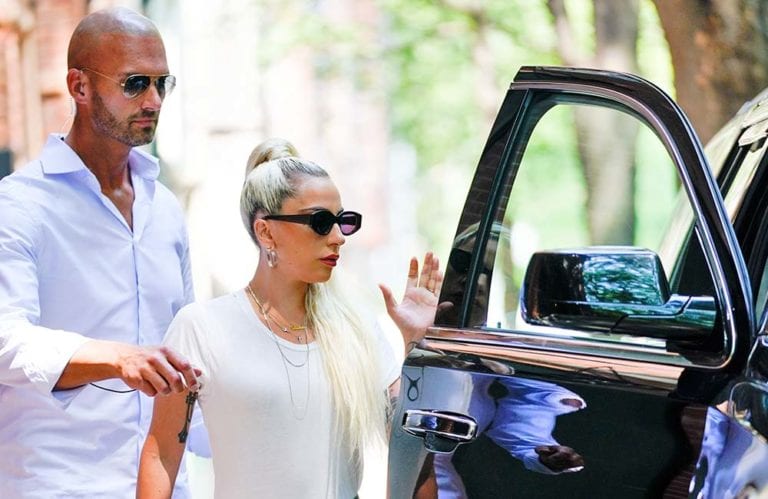 Van Der Veen has served many A-list celebrities over the years and it's clear he knows what he's doing. Lady Gaga knows that the fans and the media can get a bit rowdy, which is why her bodyguards are always nearby. She spends around $125,000 annually on protection fees – as she should, considering how famous she is.
Kate Middleton
Net Worth: $7 Million
Annual Bodyguard Cost: $20 Million
As one of the key figureheads in the British Royal Family, it's no surprise the Duchess of Cambridge, Kate Middleton, places bodyguards at the top of her list. Kate's safety is a number one priority, especially since she's wife to the future King of England, and mother to another heir to the throne.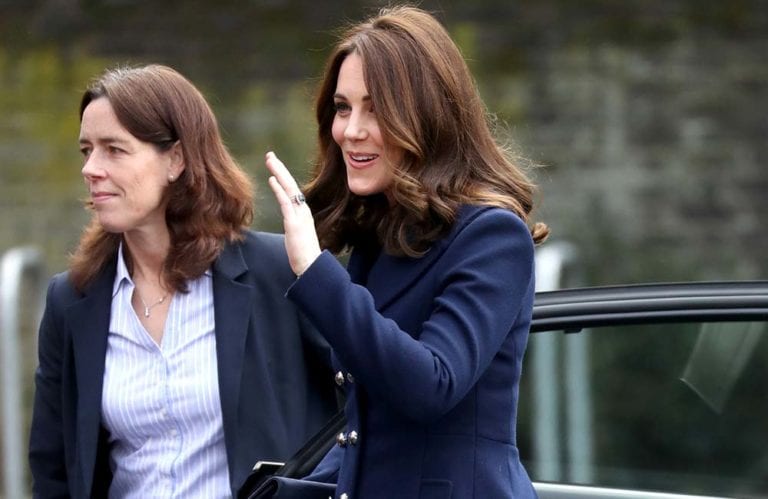 The Crown spends millions of dollars each year on Kate's PPD, to ensure her safety when going from point A to point B. Similar to Duchess of Sussex Meghan Markle, Kate's security costs come in at around $20 million a year.
Justin Bieber
Net Worth: $285 Million
Annual Bodyguard Cost: $1 Million
Canadian singer Justin Bieber is too famous to walk around without a security detail. Throughout his career, the young pop superstar has made headlines due to numerous clashes with the paparazzi. His recent marriage has also opened him up to more public scrutiny and interest.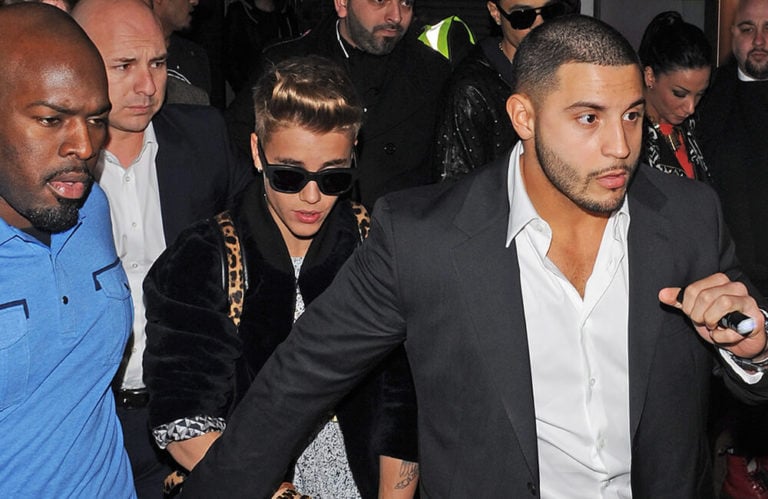 Bieber avoids too much public attention thanks to his security team doing their job. The pop star has employed Michael Arana as his head of security for the past few years, with whom he gets on well. Experts believe that Bieber spends nearly $1 million on his bodyguard fees.
Kim Kardashian-West
Net Worth: $900 Million
Annual Bodyguard Cost: $7 Million
No A-list celebrity splurges more on bodyguards than Kim Kardashian-West. After the news broke in 2016 that Kim had been robbed in her Paris hotel, the reality star overhauled her entire security team.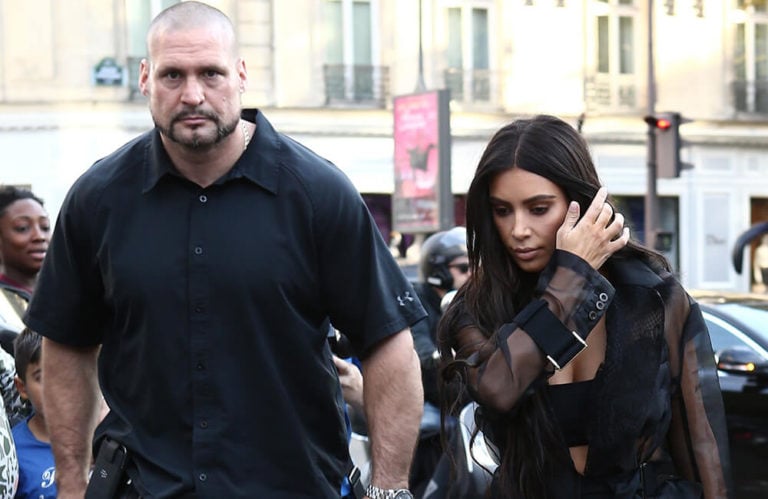 With her net worth hovering near $1 billion, Kim Kardashian's security needs are on par with any of the world's top celebrities. Kim now pays a jaw-dropping  $7 million a year for 24/7 security, as well as stringent home protection for her four kids. The Kardashian family is extremely vigilant against aggressive fans, who have been known to go overboard when they spot Kim.
Jennifer Lawrence
Net Worth: $116 Million
Annual Bodyguard Cost: $125,000
Before Jennifer Lawrence starred in The Hunger Games, she'd already secured an Academy Award nomination. From there, her career only kept growing, as she took on several different roles and won an Oscar for her performance in 2012's Silver Linings Playbook.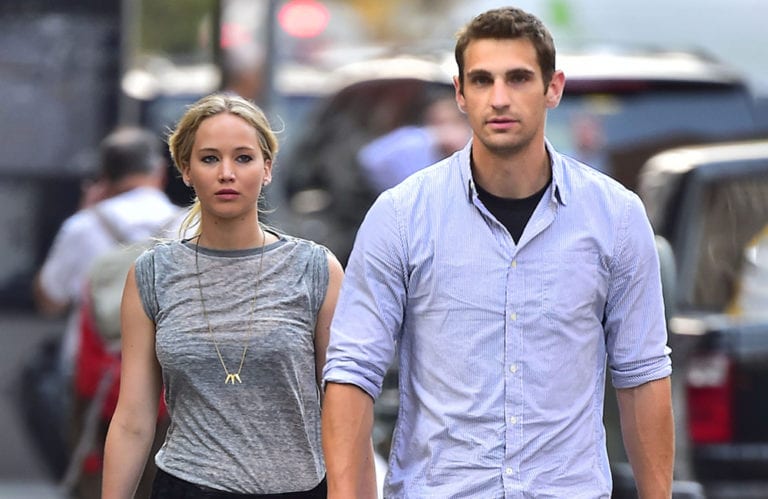 At just 31 years of age and with a whopping net worth of $116 million, Lawrence knows better than to skimp on her security. She pays her bodyguards $125,000 each – the number of guards she needs depends on the occasion! Luckily, Jennifer flies under the radar, so she doesn't require security detail as frequently as other celebrities.
Heidi Klum
Net Worth: $125 Million
Annual Bodyguard Cost: $250,000
Heidi Klum loves to travel, and the variety of projects she takes on means she always has a bodyguard in tow. Klum had a brief relationship with her longtime personal bodyguard, Martin Kirsten, after her marriage with Seal ended. However, Martin eventually left the job to work in the wildlife sector.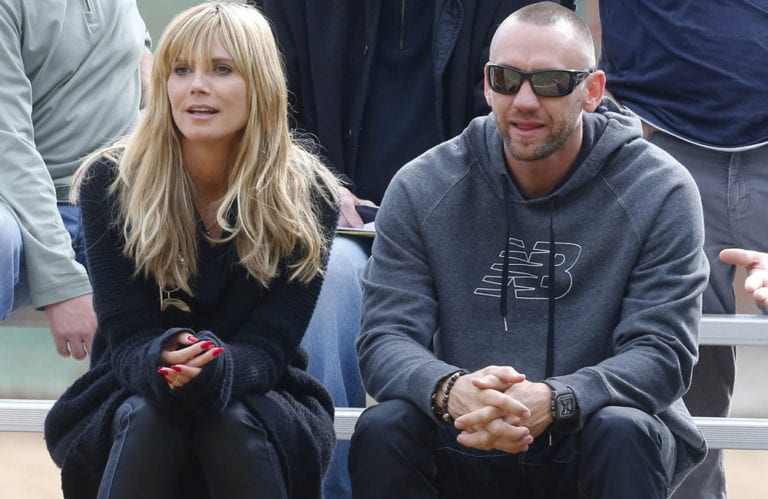 Their brief relationship generated a lot of media attention, which caused Klum to shore up her security levels. She is now happily married to Tom Kaulitz and their relationship is going strong. As for her annual bodyguard cost, Klum now spends around $250,000 on personal protection.
Selena Gomez
Net Worth: $75 Million
Annual Bodyguard Cost: $500,000
American singer/actress Selena Gomez understands how things work in the celebrity industry. When you reach an unprecedented level of fame, fans and media will flock towards you in a blink of an eye. Gomez has learned the importance of  hiring a bodyguard – and she did just that.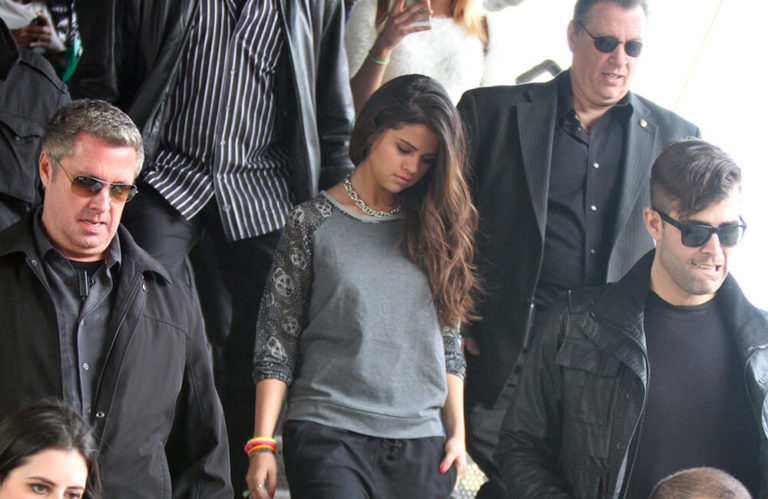 Selena and her bodyguard share a close friendship, to the point that the singer was even invited to his wedding! She gave a heartwarming toast to celebrate the wedding as well as their friendship together. Gomez splurges $500,000 per year on security fees.
Tom Hardy
Net Worth: $30 Million
Annual Bodyguard Cost: $20,000
Tom Hardy became a bonafide superstar after his performance in the blockbuster movie Inception. It may sound surprising to hear of Bane needing a bodyguard, but Tom and his security guy, "Big John," share a solid friendship.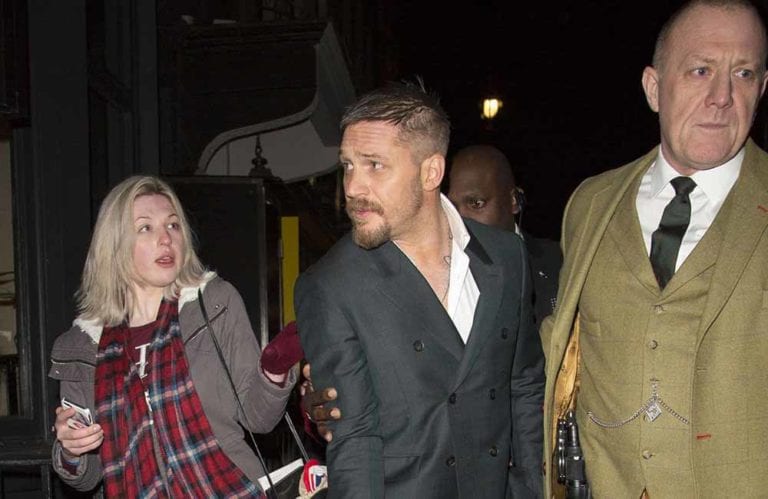 Big John is one bodyguard you do not want to mess with. He has even been spotted carrying a high-powered torch and folding knife while out partying with Hardy in London! Suffice to say, Hardy's investment of $20,000 in Big John is proving to be well worth it.
Iggy Azalea
Net Worth: $6 Million
Annual Bodyguard Cost: $300,000
Iggy Azalea takes her security very seriously. As one of the most popular Australian rappers out there, Azalea has dealt with crazy fans and massive paparazzi attention. At one point, Azalea even had to stop her fans from excessively crowd surfing at her concert.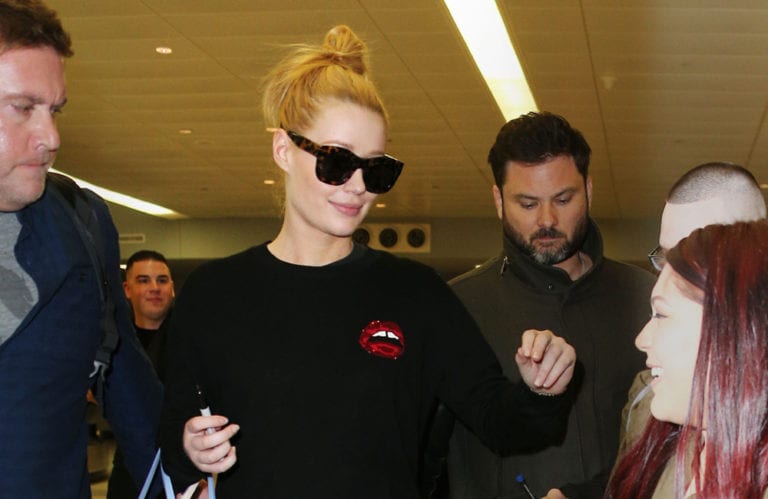 In addition to the ruckus her fans cause, Iggy Azalea also claims to receive 'lurk tweets' regularly. She employs a six-man security team to address rowdy crowds and ensure her safety.
Harry Styles
Net Worth: $80 Million
Annual Bodyguard Cost: $1 Million
Out of all the members of beloved boy band One Direction, Harry Styles is probably the best known. His popularity has been boosted even further by his recent solo career, and his frequent appearances on TV shows and interviews.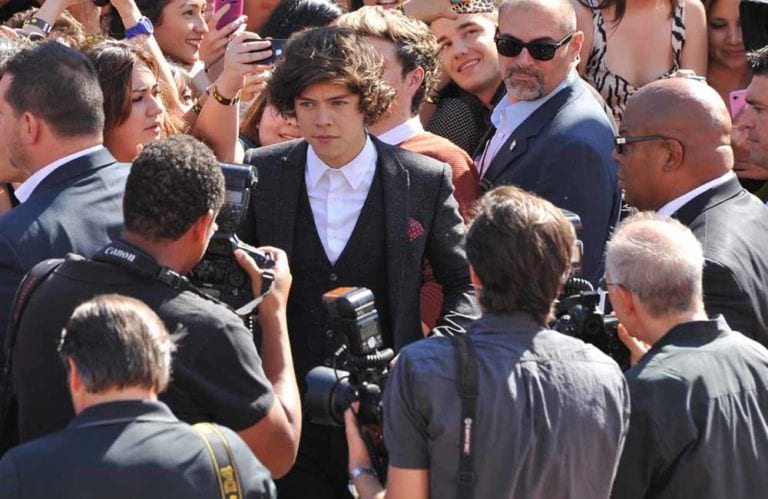 After getting mugged last year in North London, Styles was forced to reevaluate his security needs. Nowadays, Harry strolls around town with his crew of bodyguards. Being a crucial member of the famous English-Irish boy band, Harry doesn't want to risk anything happening to him. His security costs are eye-watering at around $1 million.
Fergie
Net Worth: $45 Million
Annual Bodyguard Cost: $10,000
A member of the beloved Black Eyed Peas, Fergie reached A-list status many, many years ago. Fans love interacting with Fergie, and the American songwriter is more than willing to give out autographs. Unlike the crowds other celebrities face, Fergie's fanbase are relatively calm and mature, and she doesn't mind the attention she gets from them.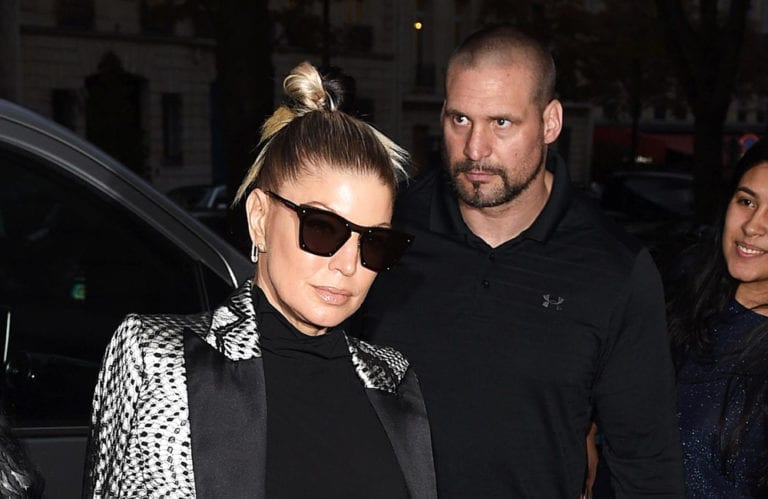 Fergie employs Pascal Duvier, a bodyguard who's also worked with celebrities like Kanye West and Kim Kardashian. She's been keeping a low profile these days, so her security needs aren't massive. It's estimated that Fergie spends north of $10,000 annually on bodyguard fees.
Ezra Miller
Net Worth: $3 Million
Annual Bodyguard Cost: $15,000
Even the Flash himself needs a bodyguard from time to time. Justice League cast member Ezra Miller works closely with his eccentric bodyguard Gu Rubee, who is known as one of the most extravagant security personnel in the showbiz industry.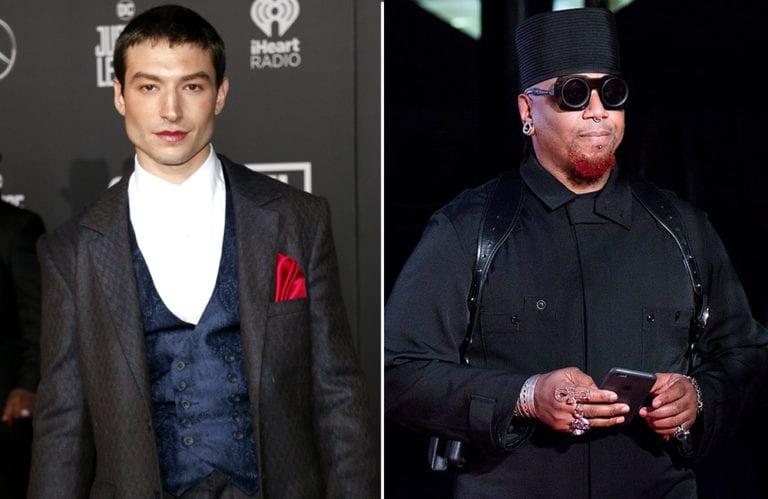 Unlike other celebrities, Miller's security costs are some of the most modest of the bunch. He spends around $15,000 per year, and Gu Rubee works only upon his request. With a net worth of around $3 million, Miller can't afford to hire a full-time PPD, but the good news is that he doesn't need to.
Kristen Stewart
Net Worth: $70 Million
Annual Bodyguard Cost: $100,000
The popular but controversial Kristen Stewart is known for high-grossing films like the Twilight Series and the remake of Charlie's Angels. She's rarely seen without her security detail, and for good reason; fans swarm her when they get the opportunity. Stewart's bodyguard draws just as much attention as she does.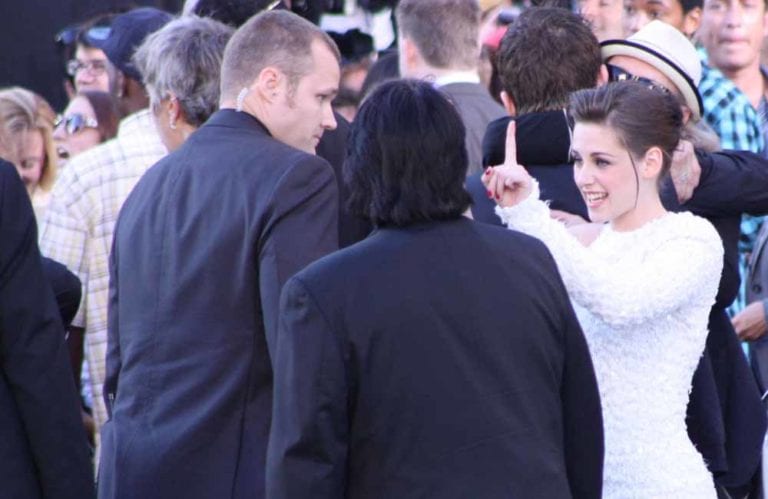 Fans have called HBG, Stewart's bodyguard, a hunk of a man, even creating a fan page dedicated to him. Ironically, because of the additional attention, Stewart has had to hire a full security team on top of HBG, which costs her $100,000 per year.
Katie Holmes
Net Worth: $25 Million
Annual Bodyguard Cost: $200,000
Katie Holmes first gained mainstream popularity on the hit drama series Dawson's Creek. From there, she secured a role in Batman Begins and Jack and Jill. What lifted Katie to prominence, though, was her marriage to Tom Cruise.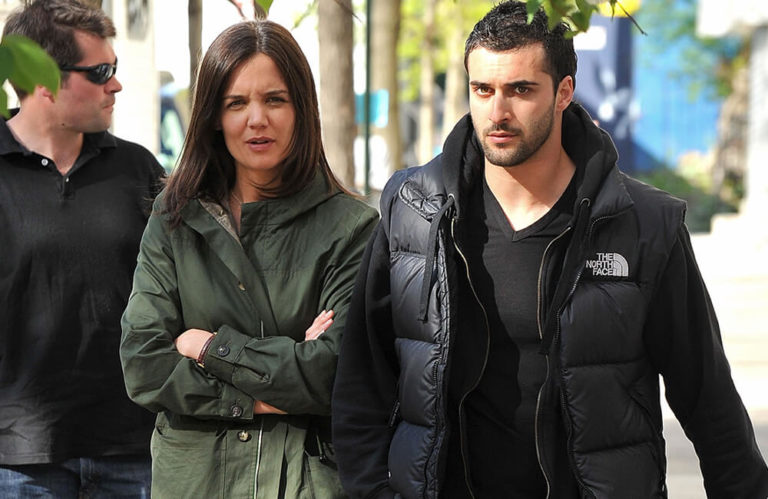 Though they eventually parted ways, Katie's newfound fame resulted in endless paparazzi chases, and she found herself a hot topic on the gossip columns. Being thrust into the public eye on this scale eventually convinced her to hire an entourage of security personnel worth $200,000 per year.
Demi Lovato
Net Worth: $40 Million
Annual Bodyguard Cost: $500,000
Diehard fans of Demi Lovato know that she and her bodyguard, Max, are close friends. They're often seen in public pranking each other, which speaks volumes about the bond Lovato and Max share.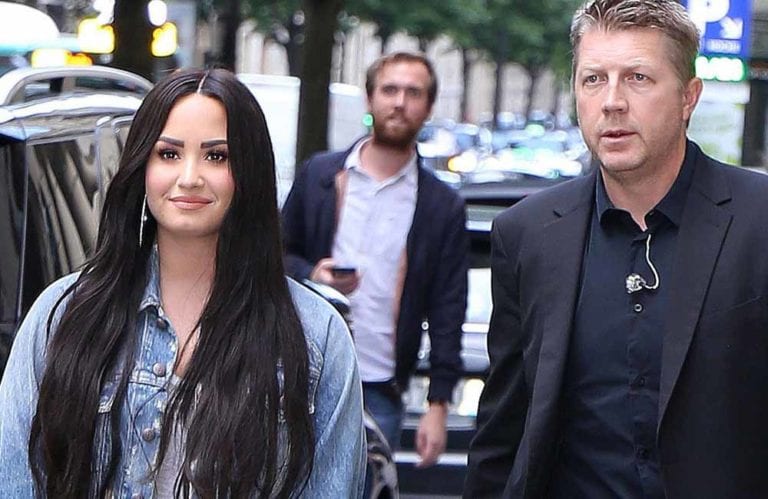 After a successful Disney career, Lovato went on to become a massive pop star, drawing even more attention from her lovely fans, known as "Lovatics". Fans can get rowdy at times, so Demi's security detail keeps her safe wherever she goes. Demi pays her security team handsomely, and her protection costs reach well above $500,000 a year.
Geri Halliwell
Net Worth: $40 Million
Annual Bodyguard Cost: $65,000
Geri Halliwell rose to fame as part of the British pop group The Spice Girls. Compared to her hulking security personnel, she looks pint-sized, walking around beside her bodyguard. Judging by her beefy entourage, it's safe to say that no one will attempt a crazy trick around Halliwell.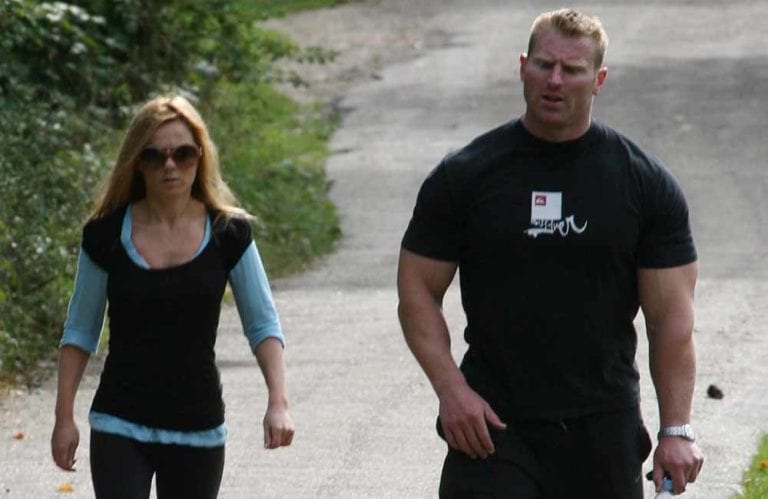 Nowadays, Halliwell is keeping a low profile, which is why she only needs to hire one bodyguard at a time. With her annual protection costs sitting around $65,000, Halliwell can save money while still having peace of mind.
Amber Rose
Net Worth: $12 Million
Annual Bodyguard Cost: $50,000
Amber Rose has a legion of loyal fans and it's easy to see why. The businesswoman, actress, model, and feminist icon has found success in almost every industry she worked in. 2017 is when Rose hired a full-time bodyguard for her safety and peace of mind.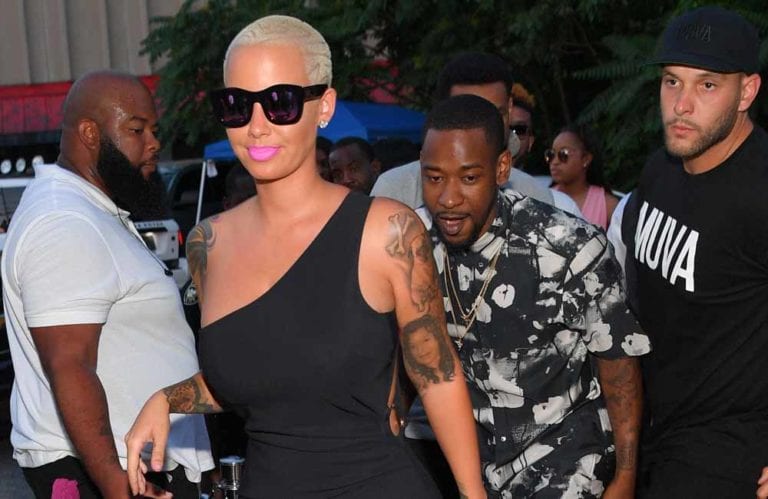 After experiencing a break-in incident in her home, Rose shored up her home security. A bodyguard accompanies her wherever she goes in case the unthinkable happens, and is well-paid for the service. Amber Rose's security personnel are paid $50,000 a year, and are always spotted with a MUVA shirt to promote Amber's brand.
Jeff Bezos
Net Worth: $150 Billion
Annual BodyGuard Cost: $1.2 Million
Jeff Bezos is the billionaire founder of Amazon, the biggest e-commerce platform today. He is known for starting the company from his garage. This venture has made him one of the wealthiest men in the world.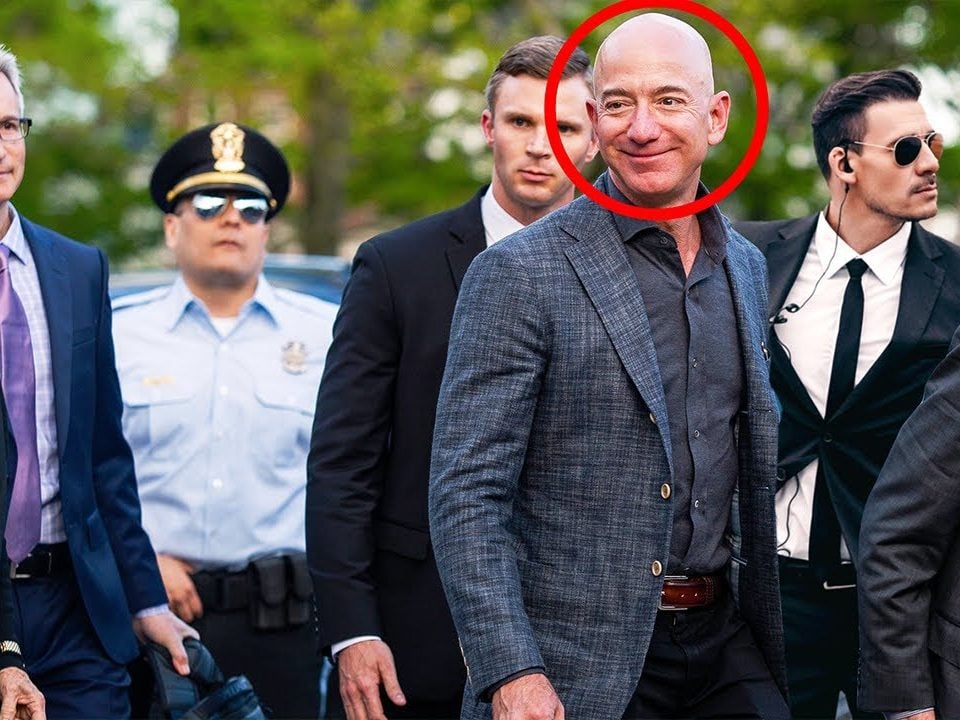 Not everyone is a fan, however. Bezos receives a lot of negative pushback for his immense wealth. As such, it only makes sense that the man would need to spend a pretty penny on security. In addition, he needs to protect his assets, so the man spends over $1 million on security each year.
Tom Cruise
Net Worth: $600 Million
Annual BodyGuard Cost: $2 Million
Tom Cruise and Katie Holmes were married for 5 years but got divorced in 2012. They had a daughter, Suri, together during their marriage. Tom Cruise is one of the biggest actors in the U.S. so he requires security for himself as well as his family.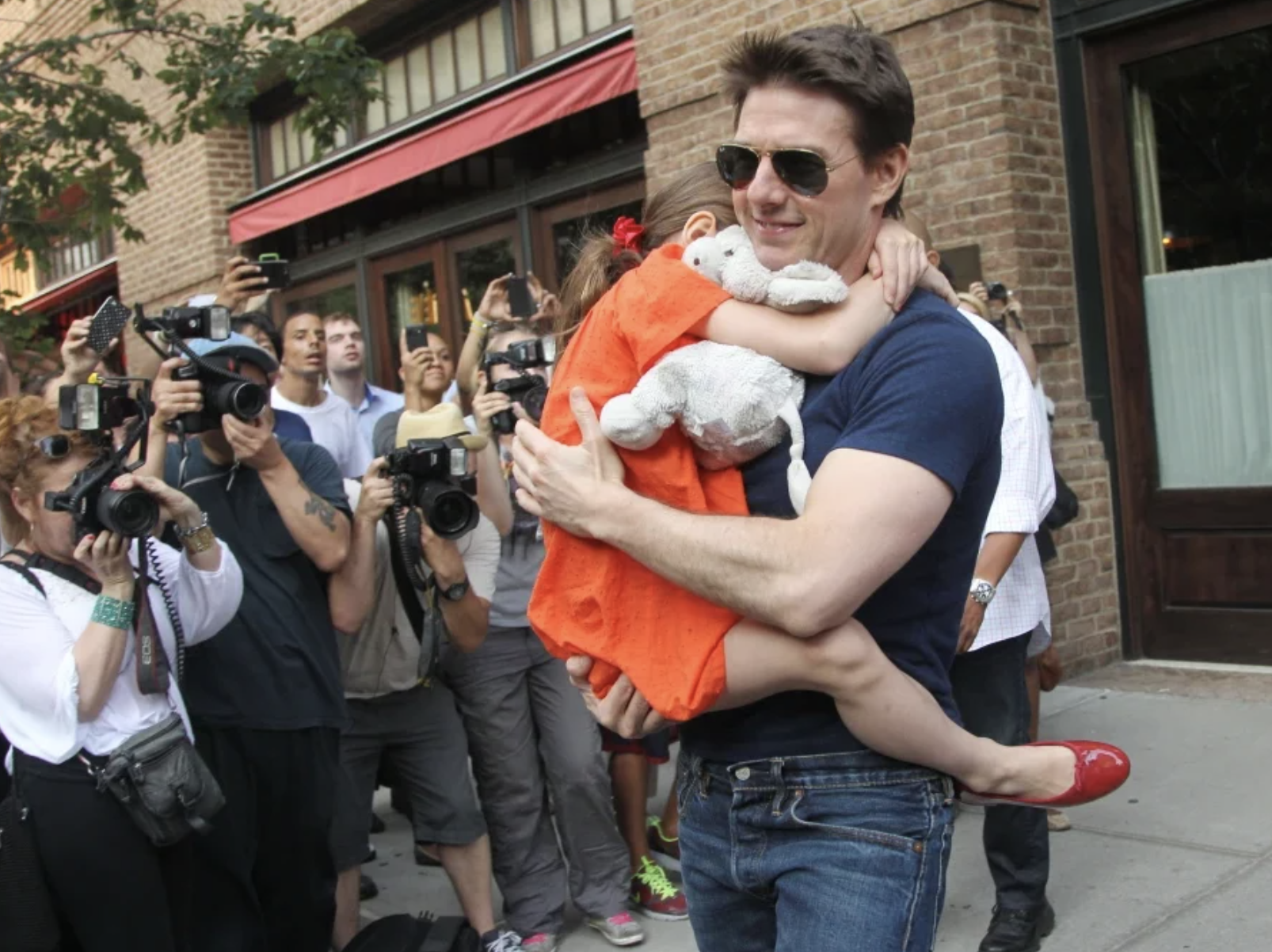 Apparently the action star pays about $2 million in security costs between his own security and his ex-wife and daughter. Suri is only 16 years old and already has more expensive security than most adults!
Johnny Depp
Net Worth: $150 Million
Annual BodyGuard Cost: $2 Million
Johnny Depp is known for being something of a shapeshifter on screen. He's played everything from Edward Scissorhands and Willy Wonka to Gilbert Grape and the Lone Ranger. He is most well-known for his role as Captain Jack Sparrow in the Pirates of the Caribbean franchise.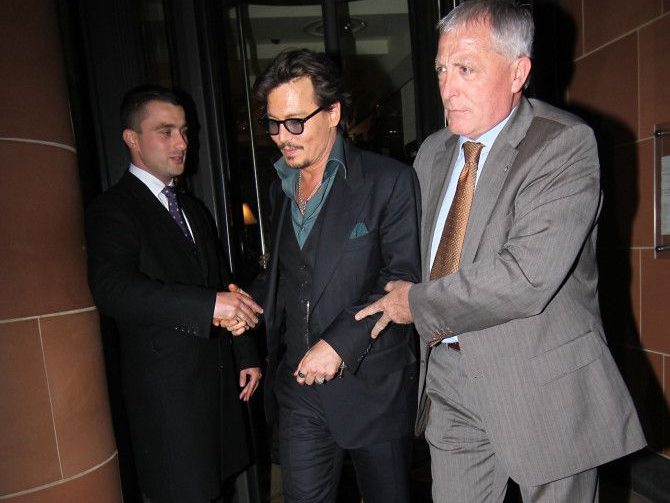 Playing this many well-loved roles is how you make the big bucks! Johnny Depp has been acting since he was very young and has grown a large fanbase. Being such a high profile actor, he needs good security to keep him safe from crazed fans and paparazzi. Good security costs!
Mark Zuckerberg
Net Worth: $55 Billion
Annual BodyGuard Cost: $22 Million
Mark Zuckerberg is an entrepreneur who has accumulated billions of dollars by creating Facebook. Facebook is one of the biggest social media platforms and was created at a time that social media was still just emerging.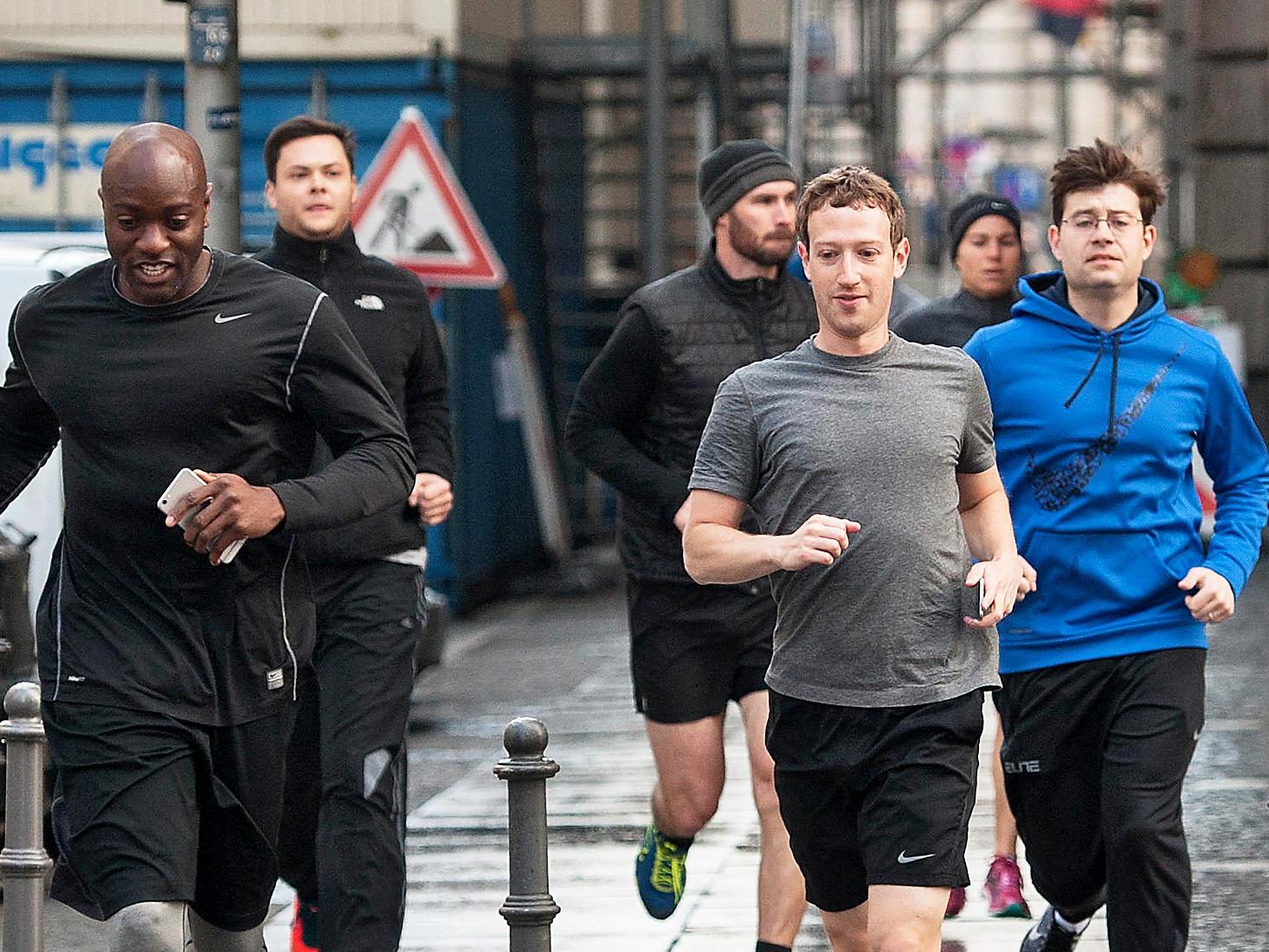 As the co-founder and CEO of Facebook and one of the world's youngest billionaires, he needs to protect himself and his wife. In total, he spends a whopping $22 million annually on security. Better safe than sorry! But those are some well paid security guards.
Larry Ellison
Net Worth: $104 Billion
Annual BodyGuard Cost: $2 Million
Larry Ellison is a name you might not have heard because he remains much more low-key than some of the other billionaire moguls like Zuckerberg, Bezos, and Musk. He is the co-founder and former CEO of the Oracle Corporation, a computer technology company.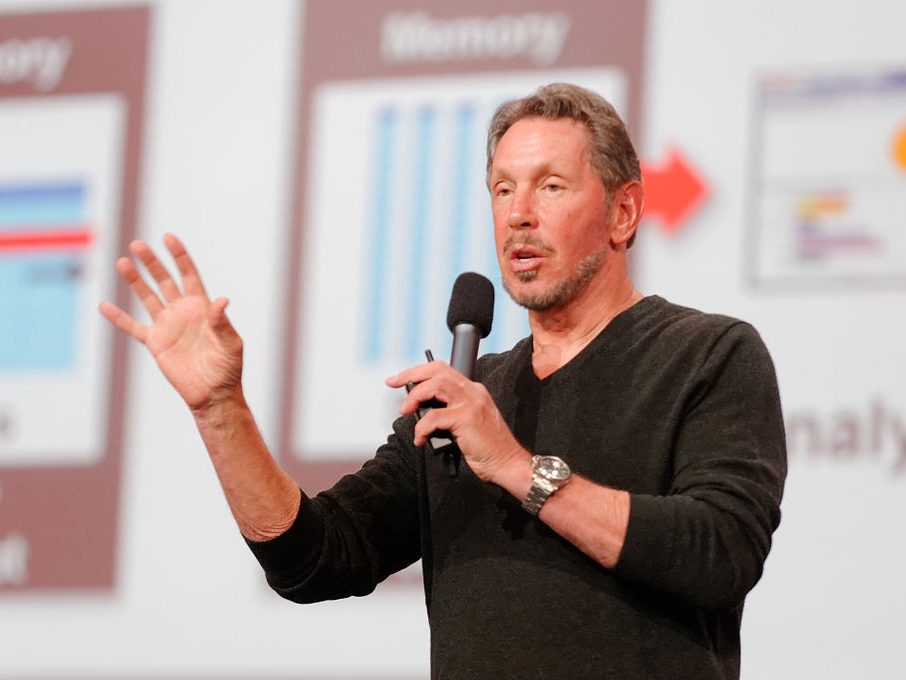 He is estimated to be about the 9th wealthiest man in the world, but he came from very humble beginnings. He spends about $2 million on security annually. This is less than some of the other billionaires on this list because he does keep a lower profile.
50 Cent
Net Worth: $40 Million
Annual BodyGuard Cost: $1 Million
50 Cent is a huge rapper known for songs such as "In Da Club" and "Candy Shop". He's made a reputation for himself as being someone you don't want to mess with. It might be surprising to hear this rough and tough rapper spends about $1 million a year on security.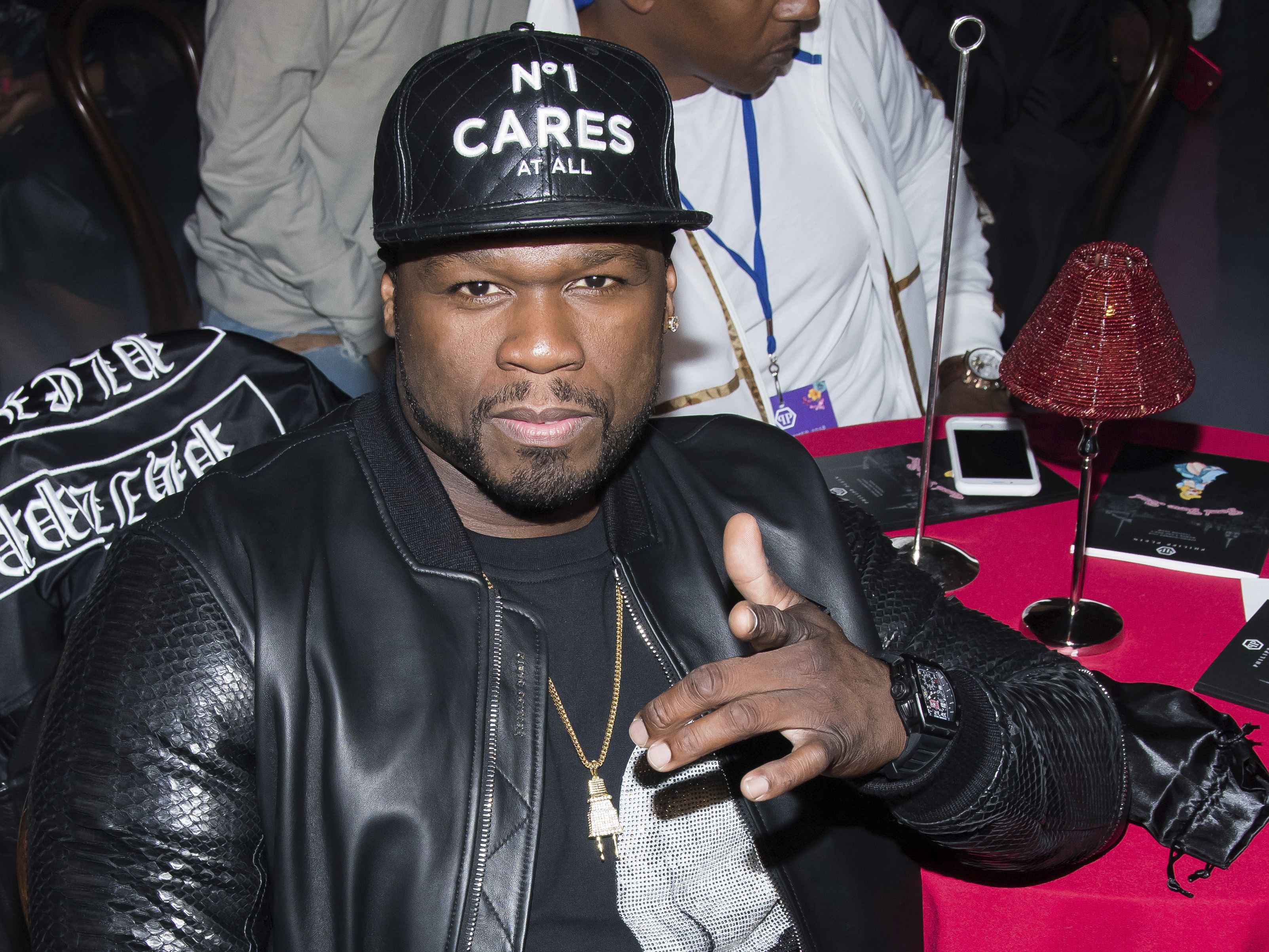 But anyone that is in the public eye requires some level of protection. The amount you spend on security only grows as your popularity grows. 50 Cent started as a rapper and has since grown his brand to become an actor and entrepreneur as well.
Angelina Jolie
Net Worth: $120 Million
Annual BodyGuard Cost: $2 Million
Angelina Jolie is known for many acting roles, but she is also well-known for her marriage to Brad Pitt. The two were married for 12 years and have 6 children together. Their relationship was known as one of the biggest "power couples" of the 2000s.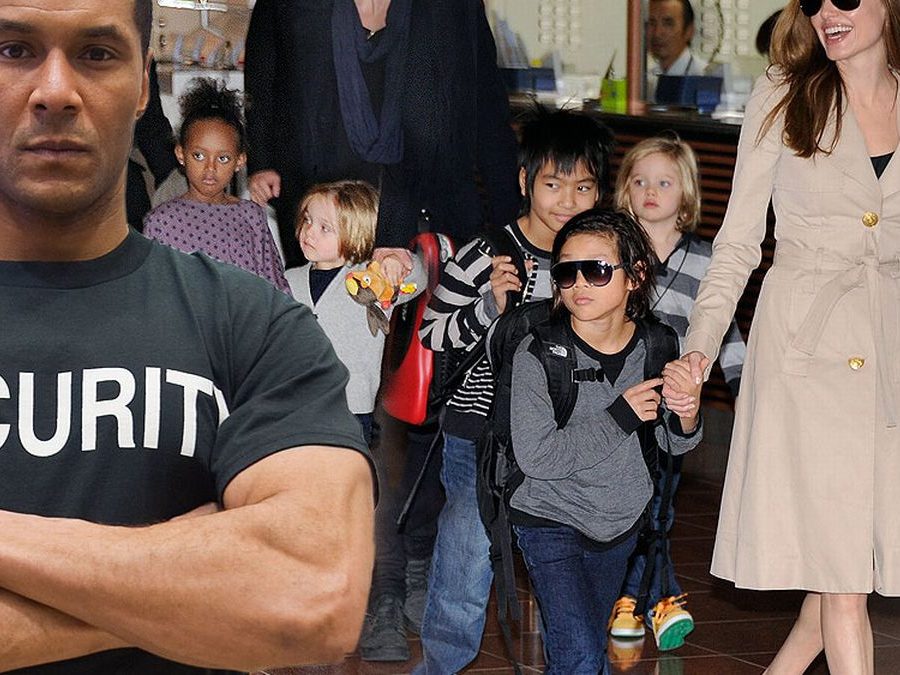 She needs security and bodyguards for herself as well as all of her children. So she pays a pretty penny for it. Though the couple has separated, we assume that both parents contribute to the security required for their children.
Kris Jenner
Net Worth: $170 Million
Annual BodyGuard Cost: $500,000
Kris Jenner has built an empire by building the careers of each of her daughters. Kim, Kourtney, Khloe, Kendall, and Kylie each have their own business empires. And the family has become one of the most high profile families of all time through their reality show Keeping Up With the Kardashians.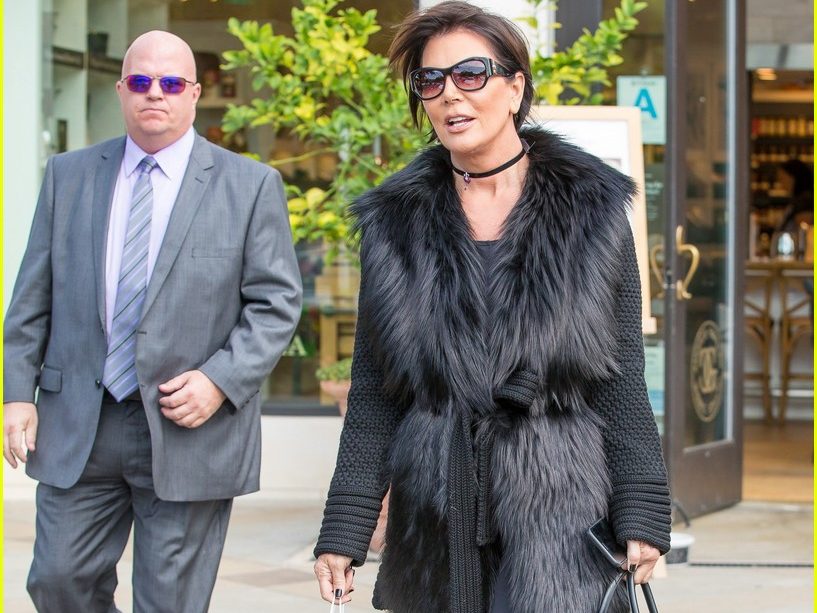 They're high profile and extremely polarizing. They have millions of fans as well as millions of people who do not like them. Paparazzi follow them everywhere they go and they don't really ever have a moment of peace so the entire family requires a lot of security at all times.
Gigi Hadid
Net Worth: $29 Million
Annual BodyGuard Cost: $1 Million
Gigi Hadid and her sister, Bella, have become some of the highest paid models in the U.S. The model required security with her rise to fame but increased it after an incident where a "fan" picked her up.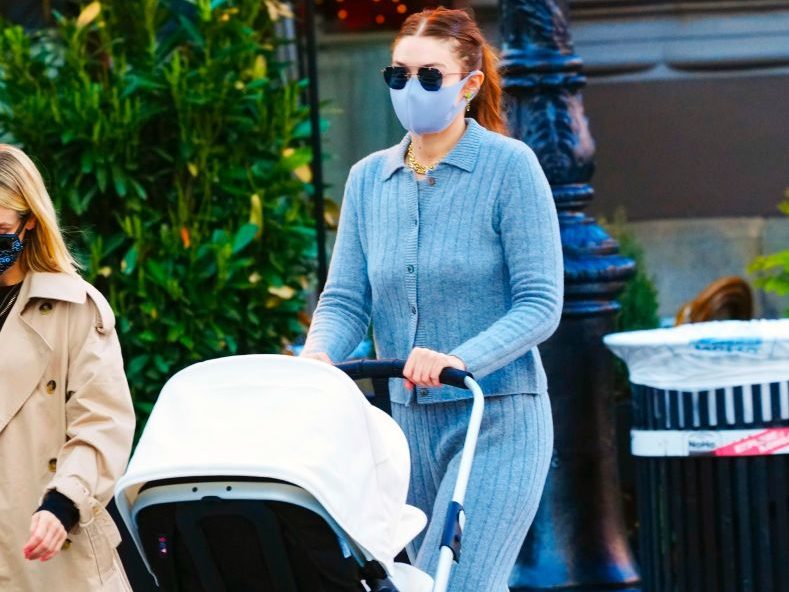 Her security costs also went up when she and Zayn Malik had a daughter in 2020. The supermodel spends about $1 million on security each year. Zayn Malik, the reformer member of boyband One Direction also contributes to their daughter's security.
Elon Musk
Net Worth: $20 Billion
Annual BodyGuard Cost: $22 Million
Elon Musk has accumulated billions of dollars in his creation of Tesla, the first accessible all electric car. The success of Tesla has translated into Space exploration as well. Elon has become more prevalent in the public eye with the rise of Tesla.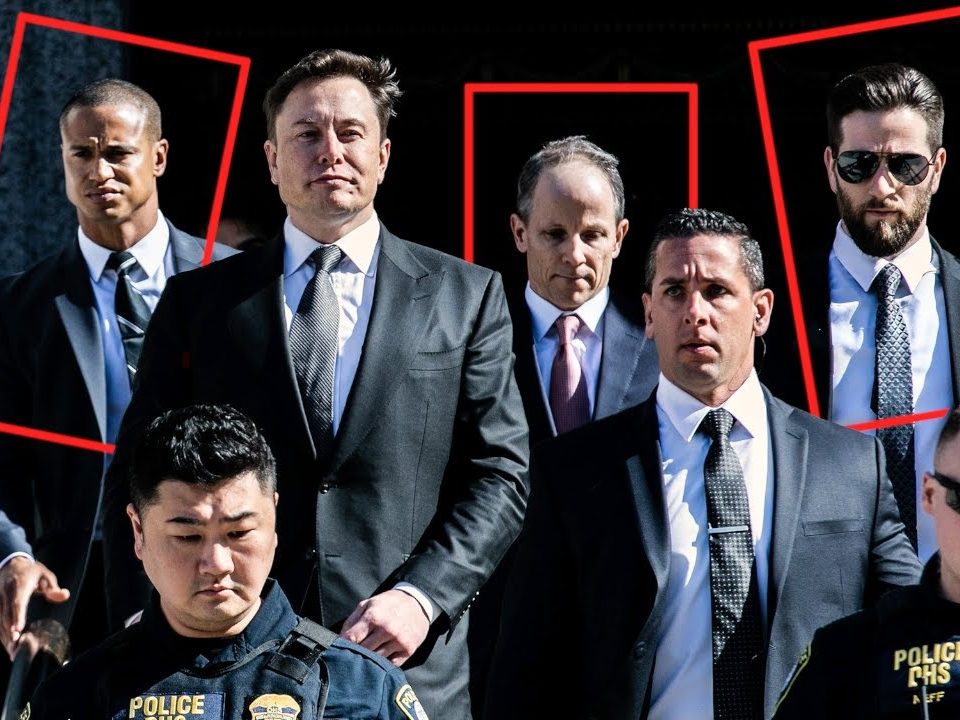 He has also recently purchased Twitter for $44 billion! The successful entrepreneur has made himself something of a celebrity as well as an entrepreneur. He pays an insane amount for security. $22 million dollars go toward protecting him, his family, and his company.
Cristiano Ronaldo
Net Worth: $500 Million
Annual BodyGuard Cost: $800,000
Cristiano Ronaldo has become one of the most famous soccer players of all time. The Portuguese player plays for Manchester United and has a net worth of $500 million. He's received great notoriety for his skill as well as his good looks.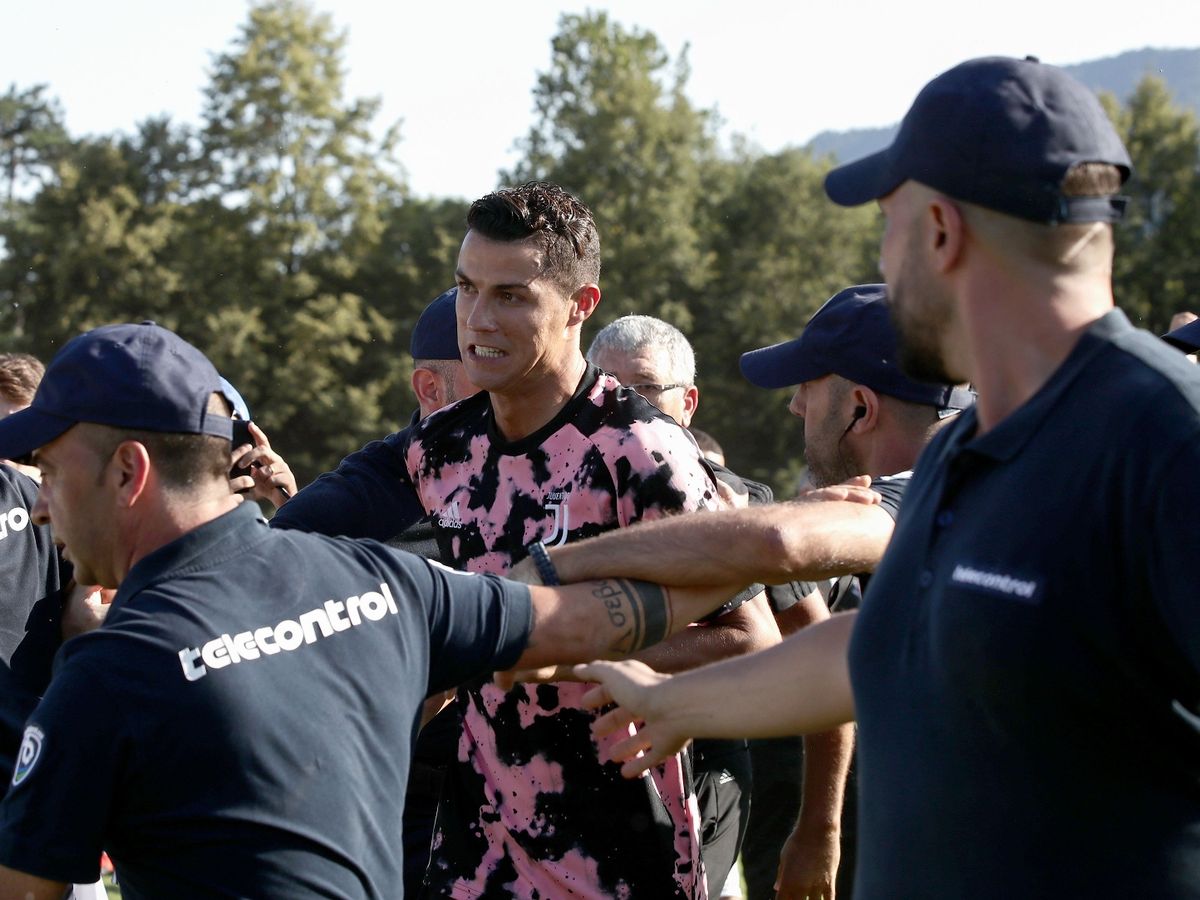 He and his partner, Georgina Rodriguez have 5 children. 2 of which are from a previous relationship and 2 are via surrogate. Ronaldo pays a yearly price of about $800,000 to keep his family safe. Athletes require protection as well!