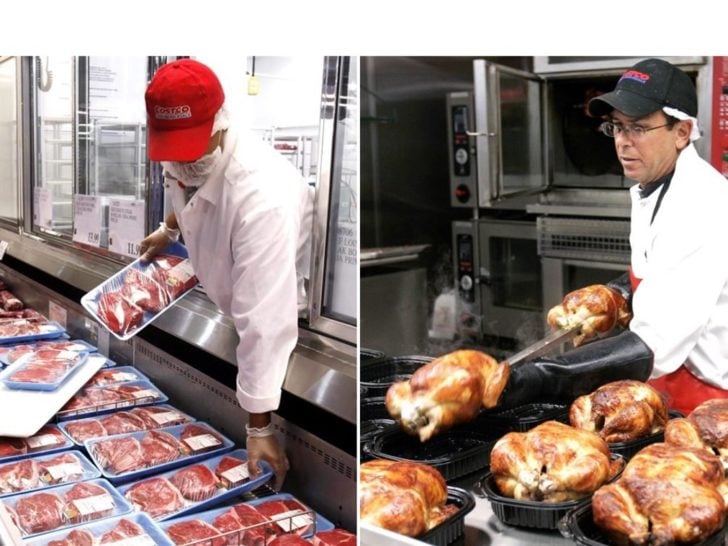 Costco Shopping Tips Only Die-Hard Regulars Know
Costco is the epitome of the big box store, with more toilet paper than an average person usually knows what to do with. However, we love the store anyways, flocking to it every weekend like a run to the park or playground for adult kids. Not to mention, you don't actually have to buy anything to have fun at Costco.
With all the free food samples handed out, a typical visitor could almost end up with a free lunch just walking the aisles. However, there are even more advantages that most folks aren't aware of that can make the trip even more interesting and adventurous. Here are 45 hacks to make Costco give you even more bang for your buck.
Folks Don't Need a Membership to Get In
While for years Costco has had the reputation that no one gets in the door without a membership card, emphasized by the regular door check, technically a person doesn't need a membership to buy.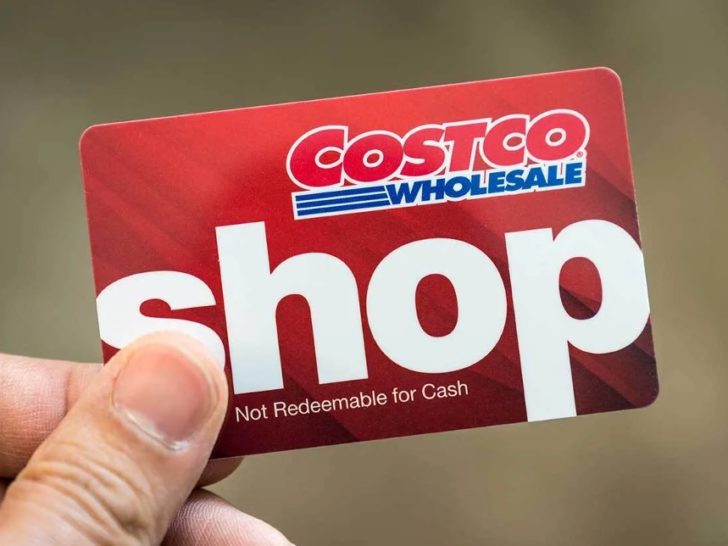 If you have a friend or relative who always wanted to go but doesn't want to or can't afford the membership fee, Costco gift cards are a great alternative. The store legally can't turn down it's own gift card since it's already paid for. So if you have one, enjoy!
Stop Focusing on Brand Names
When it comes to household goods and cleaning, the Kirkland brand, Costco's generic store brand, are top quality and can save you as much as 40% off brand name pricing.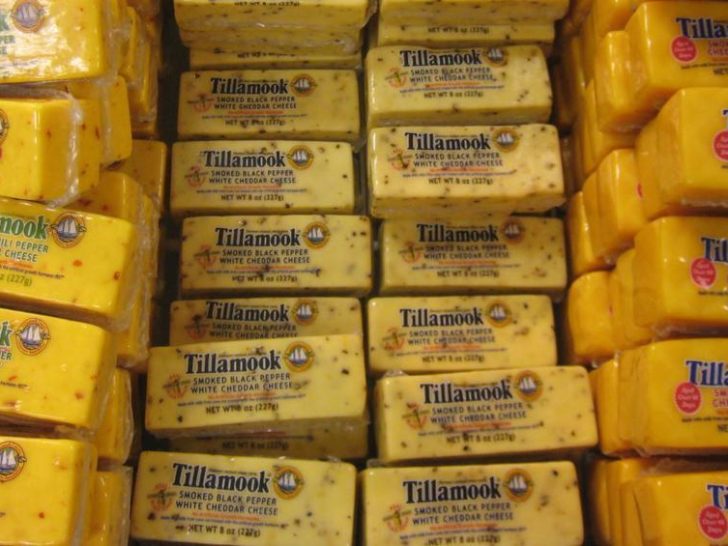 Stop dishing out unnecessary money for name brands when Kirkland products can save you big. Save your money for a new flatscreen TV instead.
Those Darn Good, Cheap Costco Hotdogs
Another loss leader to get customers in the door are Costco hot dogs, Not to mention the rest of their food menu which is a favorite for weekend visitors as well as any companies whose staff works nearby.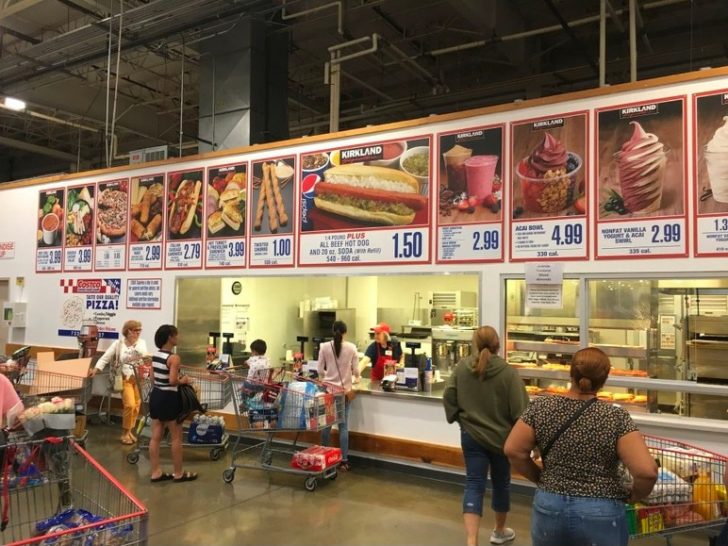 Not only are the hotdogs cheap and delicious, but anyone can purchase their food, even without a membership card.
Secrets Behind the Gift Card
If you want to leverage really good deals for non-Costco stuff or services, the gift card section is where to go. Many of these offers are 2 for 1 deals to attractions, movies, amusement parks and venues as well as restaurants.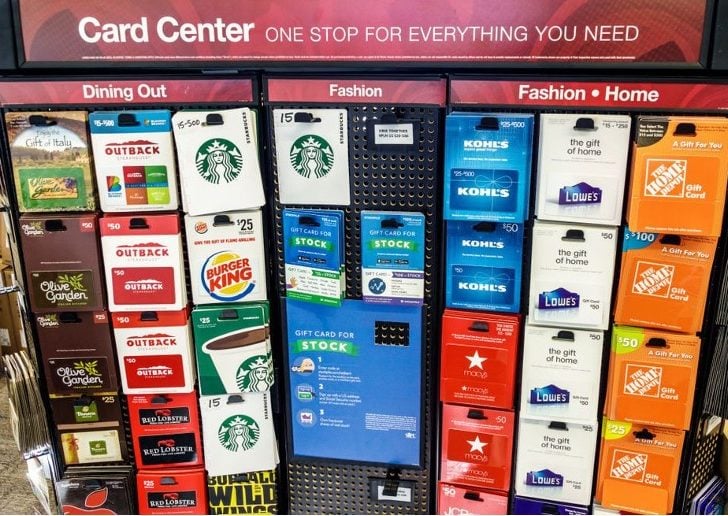 These deals tend to be probably the biggest discounts one will find for those businesses. Who would've thought Costco can help you save big at other retailers as well!
Every Time You Hear A Bell…
Next time you're at Costco, you may want to listen closely for the chiming of the bell. This sound is directly associated with the delicious presence of Costco's famous rotisserie chicken!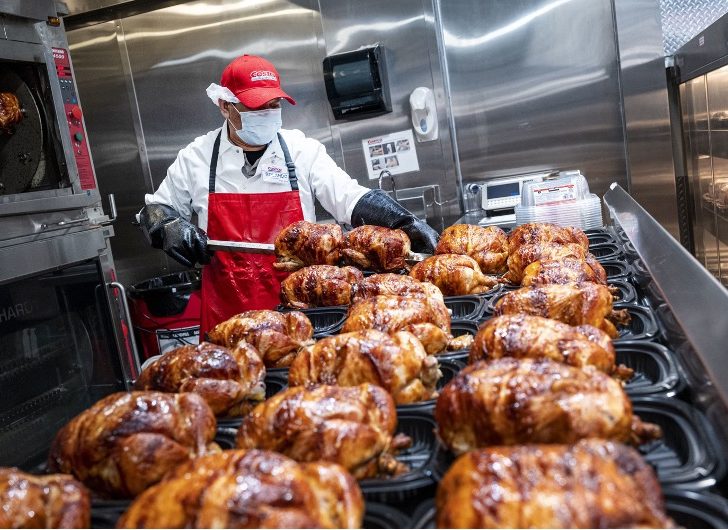 When the bell rings, this serves as a signal or timer that the next round of rotisserie chicken is fresh and ready to go. If you're a lover of Costco's mouthwateringly juicy rotisseries, let the bell be your sign to head directly to the chicken counter to pick up a fresh rotisserie or two.
Get Your Gas Here!
Costco proudly sells gas as a loss leader to get people to buy more in the store. That means the fuel sold is intentionally priced below market value as a profit loss for the business.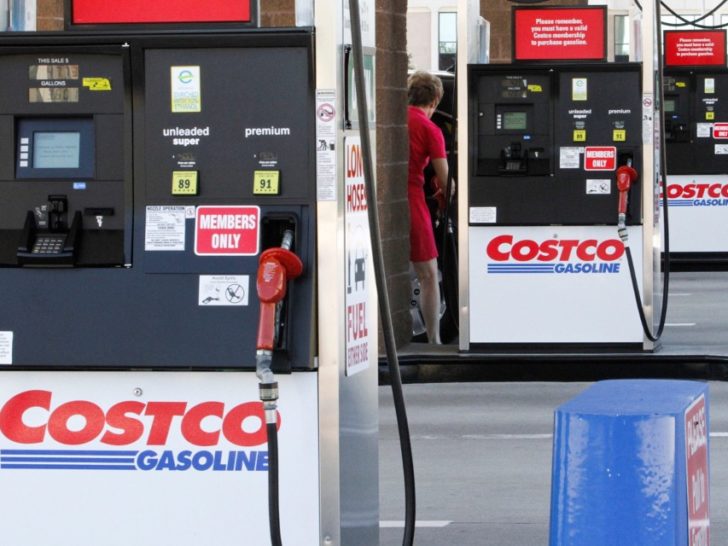 And it's the cheapest gas you're likely going to get unless you're using the company fuel card illegally. Folks always fuel up first when arriving and then shop for food.
Look Out For The Asterisk
Ever heard of secret Hidden Mickeys in Disney? Well Costco's version is the asterisk on a price tag. This symbol flags that the particular item is on closeout.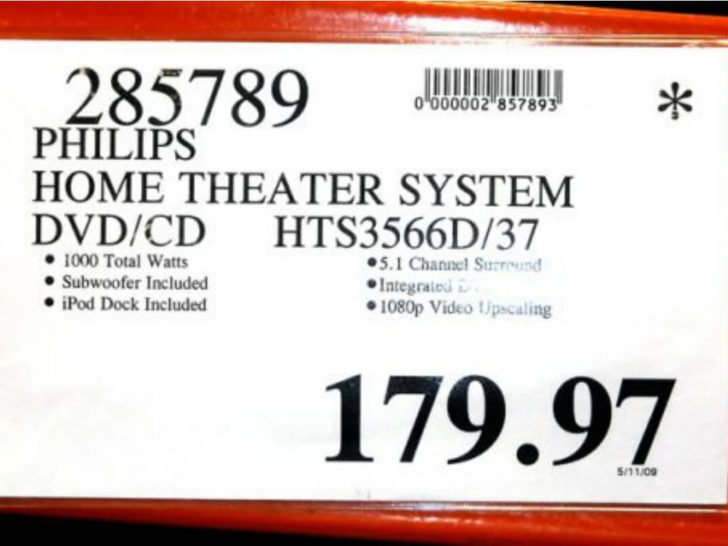 That means no more new inventory and also hints to a big sale about to happen very soon. However, it also means that if you truly want the item, get it now as next week it will likely be all gone.
There are No Sample Restrictions, Honest!
Yes, it is allowable for you to have more than just one sample offered. You just have to wait your turn behind others instead of grabbing three or four at a time.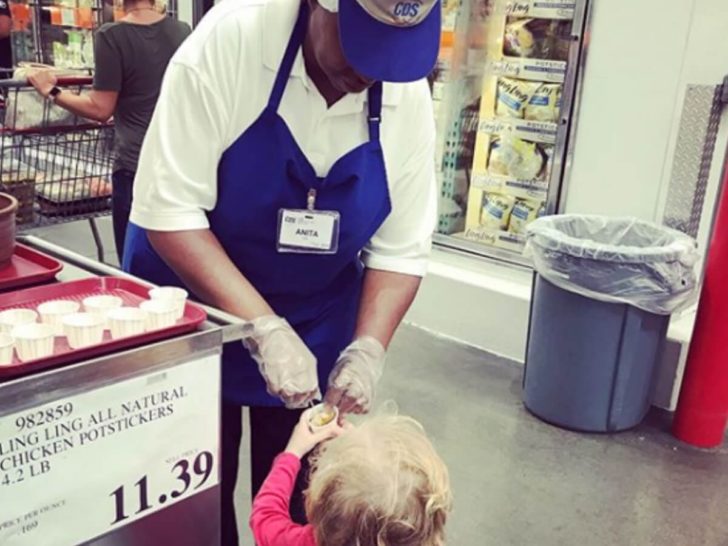 However, it is good manners to share instead of eating all the samples as fast as possible and hogging the treats for yourself.
Go Down The Aisles For Best Deals
While there are discounts at the front of the aisles near the main pathways, the better discounts are buried deeper inside the store.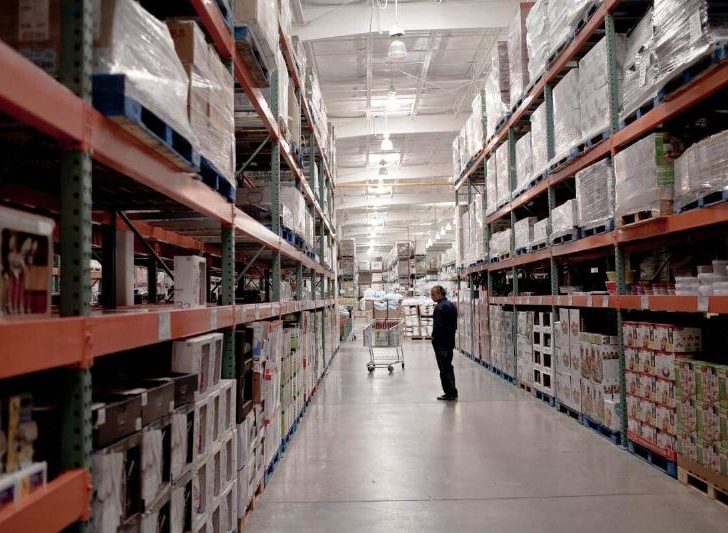 That's right, it's best to venture down deeper into the aisles if you have the time and patience to hunt for the best deals. Find them towards the back of the store, near the walls.
Ignore the Receipt Checking Intrusion
Customers may feel strange or like they're not being trusted when they have to have an employee check their receipt before exiting.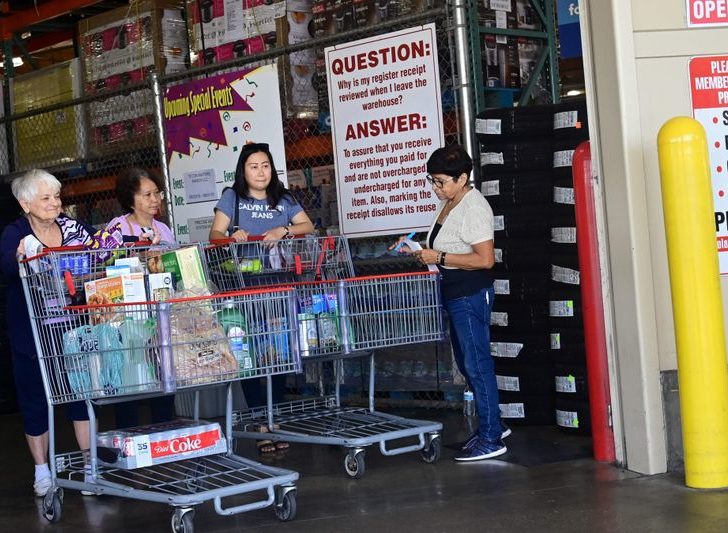 What Costco is really looking for is if the items in your cart match what's on the receipt. And second, they make sure people are not overcharged on a sale incorrectly rung up. You don't want to overpay, do you?
Costco Actually Has an Expensive Item?
Yes, it's called soda. These carbonated products are actually loss leaders in grocery stores but at Costco they are priced at their correct cost.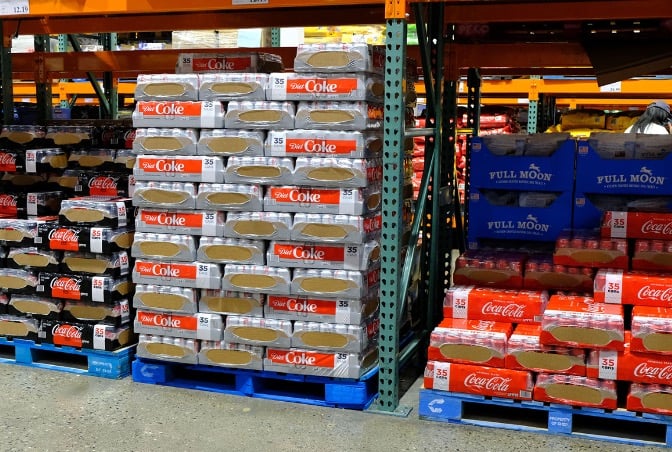 That being said, with the way most soda is priced these days, it still ends up being cheaper at Costco.
Costco Pizza Has Specific Amounts of Toppings
Pizza at Costco is incredibly popular and for a decent price too. When you order a whole cheese pizza, it might be reassuring to know that you are truly getting your value's worth. Costco employees have reported that a full cheese pizza comes with half a pound of cheese on top!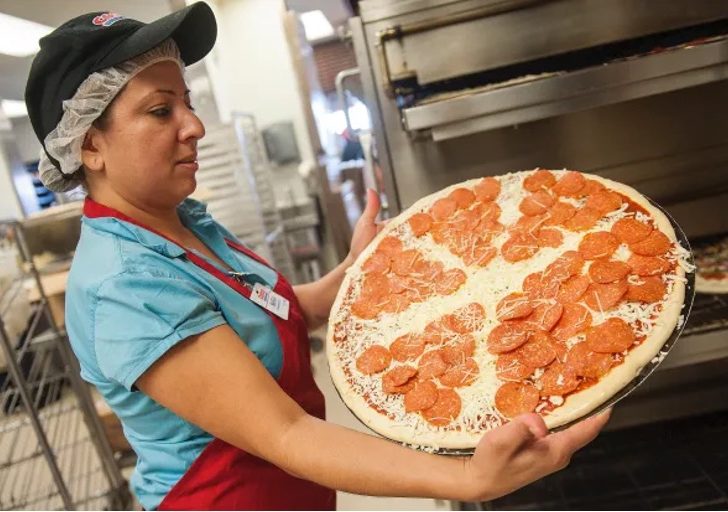 If you order pepperoni pizza, you'll get slightly less cheese to make room for the additional toppings, but did you know that every Costco pepperoni pizza has a set amount of pepperoni slices on top? It's true, the store's pepperoni pies are all served with 60 slices!
The Best Deals are Dry or Frozen
Looking to make the most of your budget? Focus on the dry goods like coffee, or frozen goods like breakfast burritos.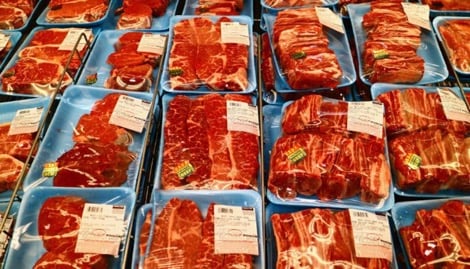 Both categories have the biggest discounts in comparison to food prices in other stores. If you're looking to become a savvy Costco shopper, this is truly where you need to look.
Prescriptions Don't Need Memberships
Medicine prescriptions are easy to refill without a membership card necessary. The Costco pharmacy works a bit independent from the rest of the store.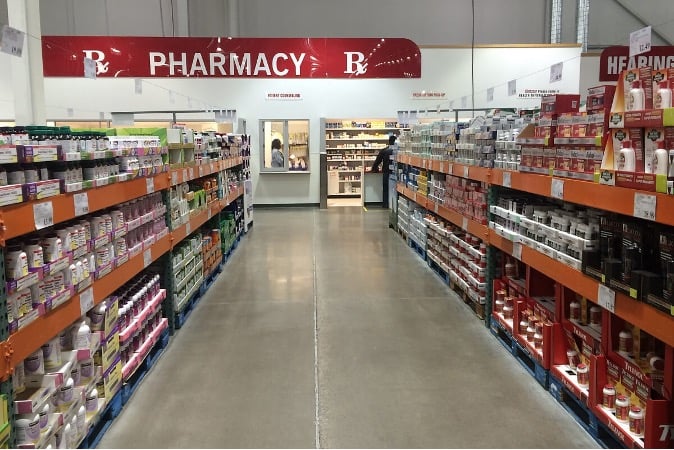 Folk just need to identify where they are going to the greeter and they'll be let in. The bulk stock keeps prices lower and has far more inventory.
Stocking Up on Favorites? Ask the Roadshow
If you really like a given item from a roadshow display, ask them how long they will be in town. You wouldn't want to miss out on their temporary products.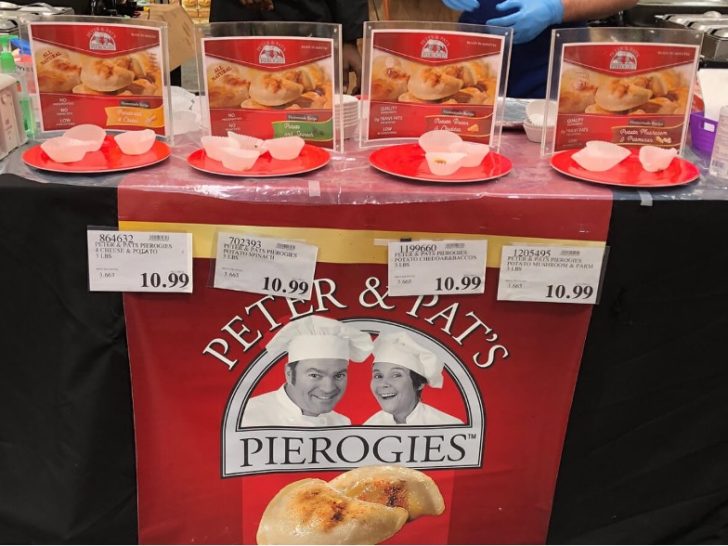 Asking them how long they'll be at Costco is a good indicator of the amount of time you have to make your purchase or purchases. If you like it a lot and they leave tomorrow, stock up now.
The 99-cent Code
Many retailers mark prices just below the dollar mark because customers respond positively to such marketing. The price seems cheaper and everyone likes to save money. With this in mind, prices ending in 99 cents are indicative of quite the opposite when shopping at Costco. These are standard prices you could find at other stores.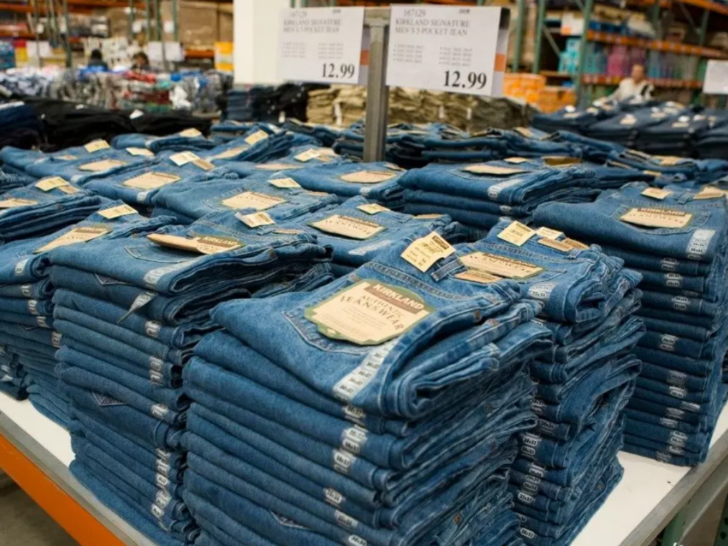 Instead, take a closer look at the prices – specifically the ones that end in a different nine. Products that have price tags ending in .49, .79 or .89 cents, for example, are likely to represent the manufacturer's original discount. In other words, their Costco price will probably be more competitive than those you'll find elsewhere.
There's A Secret Word At The Meat Section
"Chub." Yes, that's the secret word to get great deals at Costco's meat department. As one Redditor (and Costco staff) brought up: "We sell our ordinary ground beef for $3.49/pound."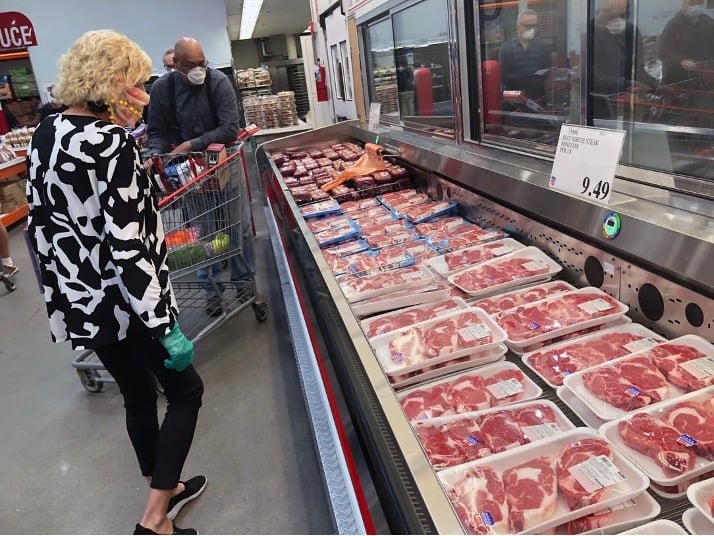 "The manner in which we make it is we take our fat trimmings from cutting steaks and blend it in with the chubs to increase the fat substance and bring up our profits. The 10 lb. chubs are likely lounging around 5%-8% fat and just cost $2.99/pound!"
Digging Through The Wine Section Is Worth It
Typically, the center of the store may offer a wide selection of alcohol and wine. While the wide selection may at times feel overwhelming, we're here to report that rummaging through the bins is totally worth it for some incredible deals.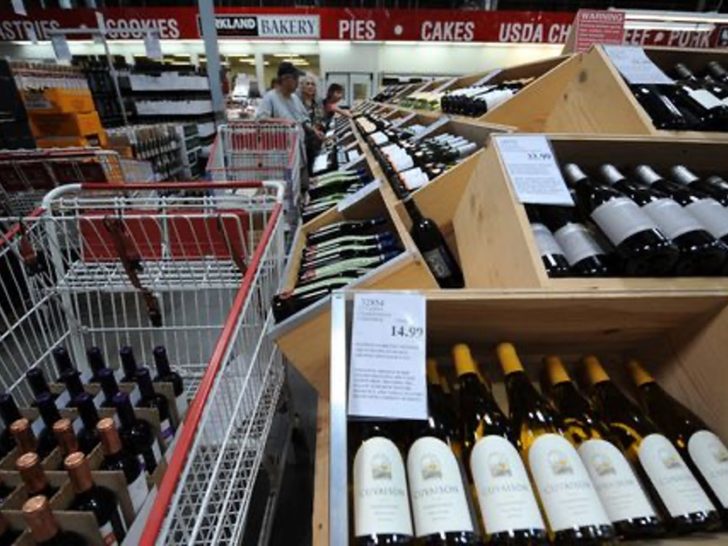 Costco usually stocks their wine section with bottles all together, and not separated by year. Thus, if you look closely and do some thorough searching, you could find a high-end bottle of wine for a pretty decent price. Just look for the vintage bottles!
Tuesdays and Wednesday are The Time to Shop
Costco is a popular warehouse store and is known to get quite busy, especially on the weekends. If you hate lines and crowds, Costco traffic tends to be the least busy on Tuesdays and Wednesday in the morning.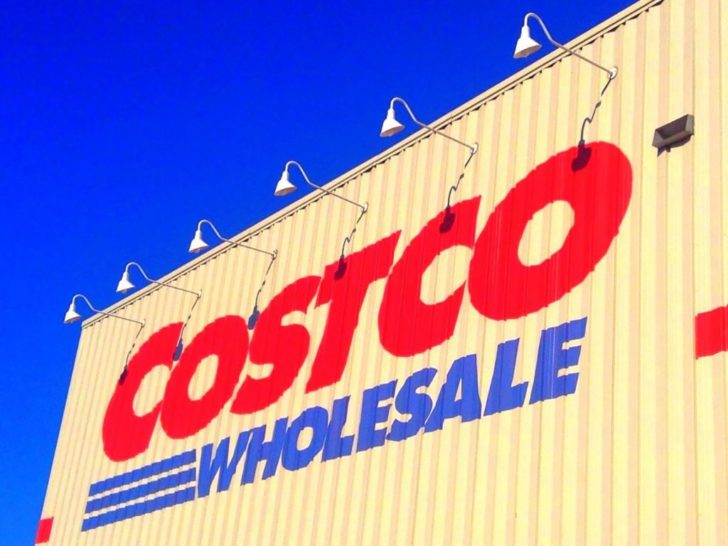 Most people are at work, the kids are at school, and the retirees are rolling through the aisles like kids at Christmas with the presents all to themselves and no one around to argue with. It's like shopping in paradise!
Membership-Free Alcohol Shopping
It's true that you need one of Costco's membership cards to take full advantage of its deals. But did you know that there are several services you can take advantage of without one? For starters, buying alcohol is a membership-free privilege in several states.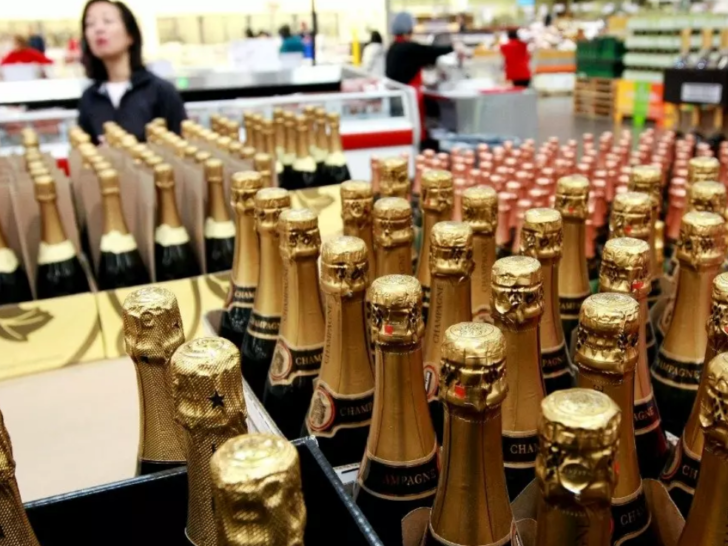 What's more, you'll likely find it at a marked-down price at Costco. Even better! We love all the deals and sales Costco has to offer on our favorite items.
Costco's Incredible Return Policy
With such a lenient returns policy it's inevitable that Costco receives a bunch of returned purchases. Some shoppers even have reported being able to return dead Christmas trees and even open or half eaten foods.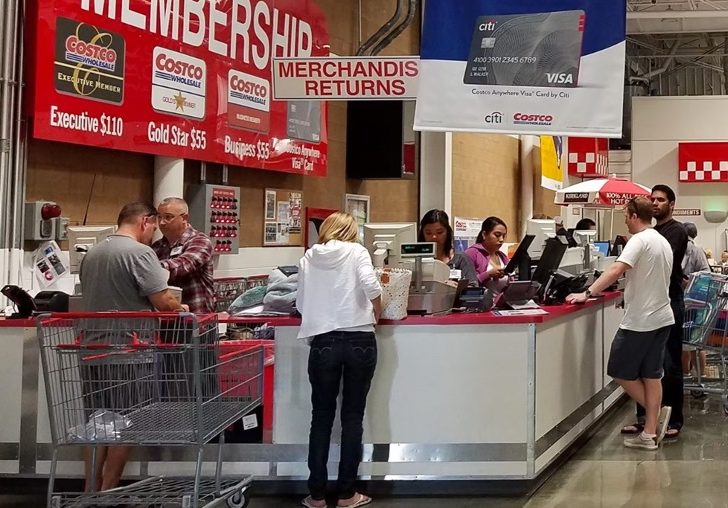 If the items returned are in decent condition but not in season to return to the shelves, Costco will place them in a section of their very own. These products get displayed alongside items that are out of season and then the wholesaler slashes its price. You can find them at a reduced cost, so look out for these bargains the next time you visit!
Exceptions to That Return Policy
As we just learned, Costco has one of the best return policies in the business. You can return almost anything with complete ease. You can even cancel your Costco membership at any time you please.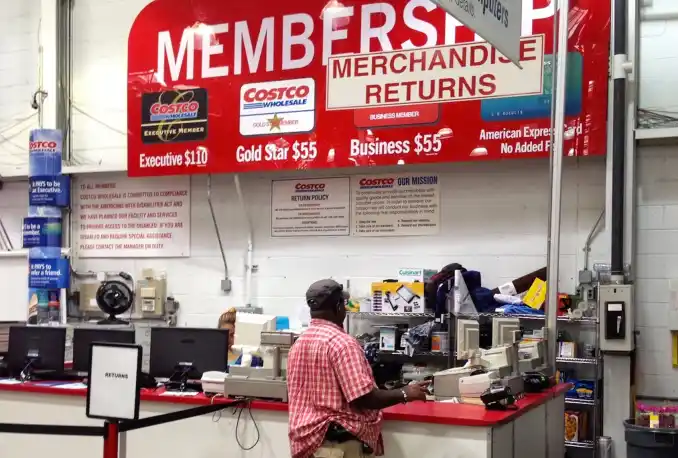 However, there are a few exceptions to this. Cigarettes and alcohol are non-refundable. However, the majority of items can be returned.
Costco's Own Brand
Have you ever noticed branded products called "Kirkland" around your local Costco? That's the store's own manufacturer, but don't let that fact fool you. Costco prides itself on making products that are just as good as other signature brands, if not better. What's more, it has the resources to back up this claim.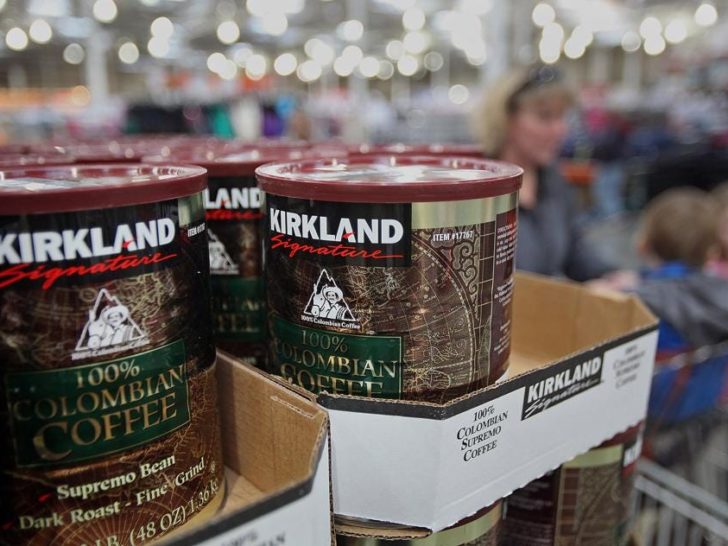 What you may not know is that some Kirkland label products are actually made by the same manufacturers. Its batteries, for example, are created by Duracell. So even though they have another name on the packaging, there's no difference in quality. The price, on the other hand, is significantly more affordable.
Costco is Tech-Friendly
If you're in the market for a new piece of technology, Costco has you covered with its customer support. For instance, it offers two years' warranty rather than the standard one year most other places provide. In addition, the wholesaler has something called concierge services for all its members.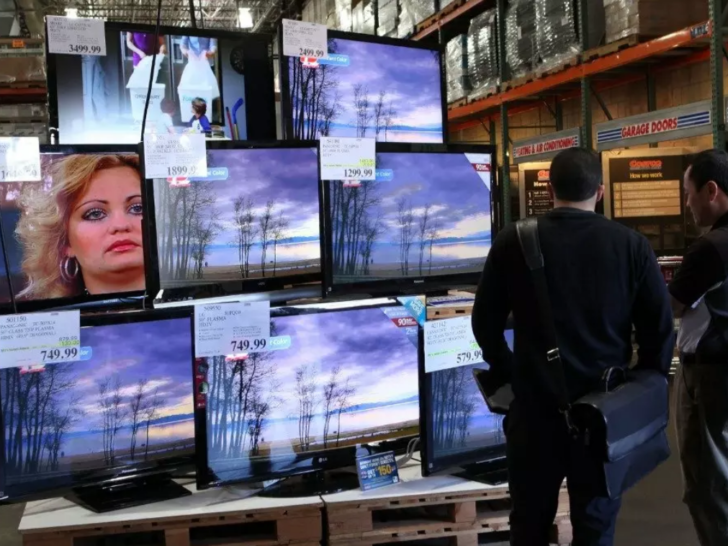 The concierge service is basically a free technical support hotline to save you potential repair hassle. It's available from 5 a.m. to 10 p.m. every day (holidays notwithstanding) in both English and Spanish. Whether you need advice or troubleshooting, give it a ring and hopefully you'll be up and running again in no time.
The Meat Can't Be Beat
If you have the space in your freezer, it may be worth stocking up on your meats. Costco is known for having very decent meat selections at incredible prices. Buying your meat in bulk from Costco can definitely save you some money.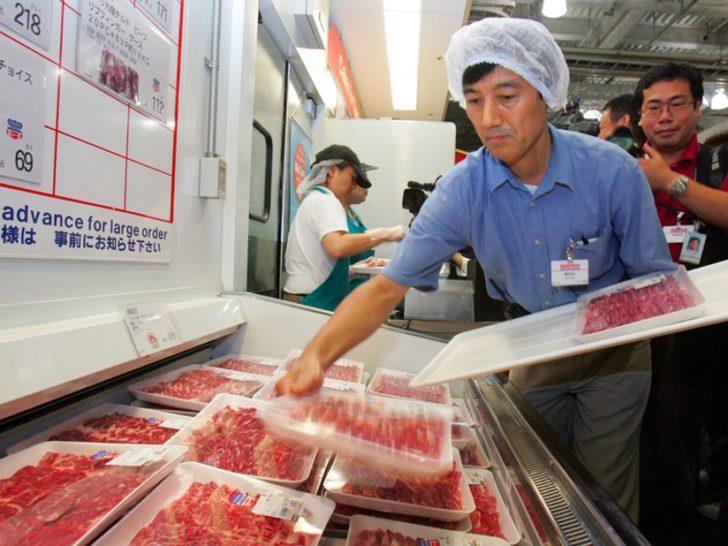 Furthermore, if you happen to stay up to date on Costco news, you likely have heard about celebrity chefs who also applaud the quality of the warehouse's beef selection. We can't argue with the experts!
Know Your Sales
Although there's nothing wrong with wandering into Costco to see what's on sale, it pays to plan ahead. End-of-season sales are a good example. You can pick up some great bargains when Costco clears out stock at the end of a seasonal period. Visit after Christmas for next year's festive purchases, or at the end of summer for warm-weather steals.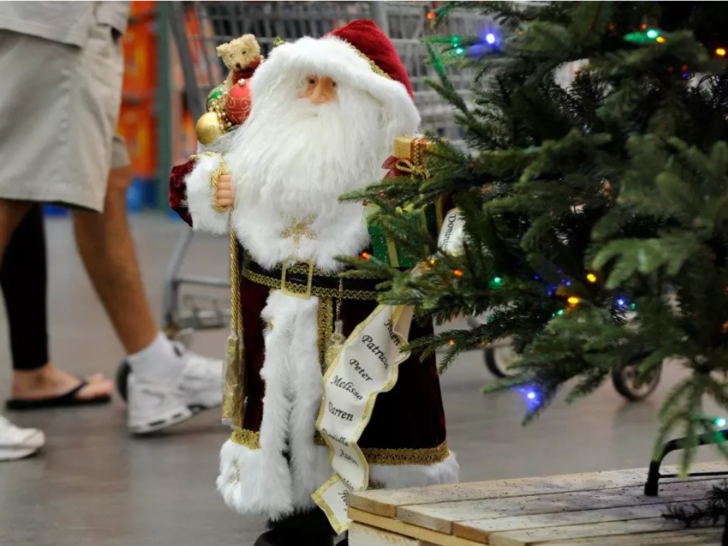 Sales cycles are also something to which you should pay attention. Costco sales typically run for about three weeks, which means there's a gap in the cycle. You could be missing out on big savings during those times, so make sure you don't hit bargain droughts. Of course, you can always check the internet to see what's on sale, too.
Darn, Missed a Sale, Now What?
Costco allows customers to enjoy a price cut if the item they bought then goes on sale within 30 days later. So, if you bought that laptop from them for $899, and two weeks later it's on sale for $699, you are entitled to a $200 price cut benefit.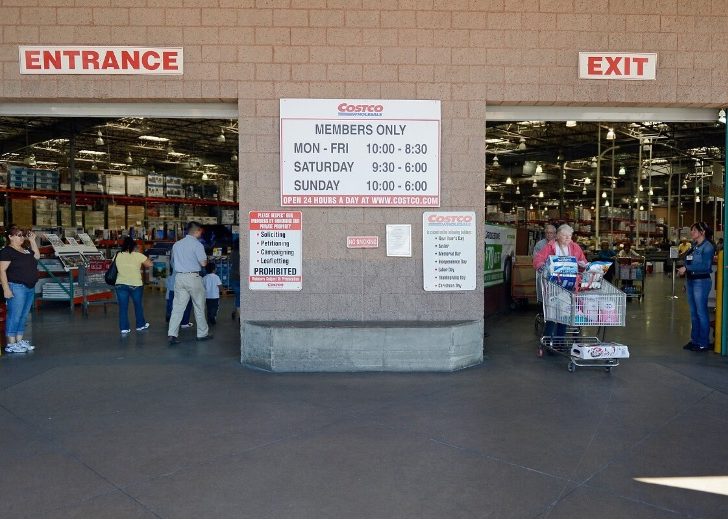 You just need to bring your receipt into the sales management office and they will make the adjustment and give you a refund. It also works online at Costco.com too.
Costco Has A Section For Prepared Foods
If you're a regular at Costco, you probably are familiar with the pre-cooked food section. For those who aren't, it's an awesome section to check out to get ahead on meal-prepping or for eating on the-go.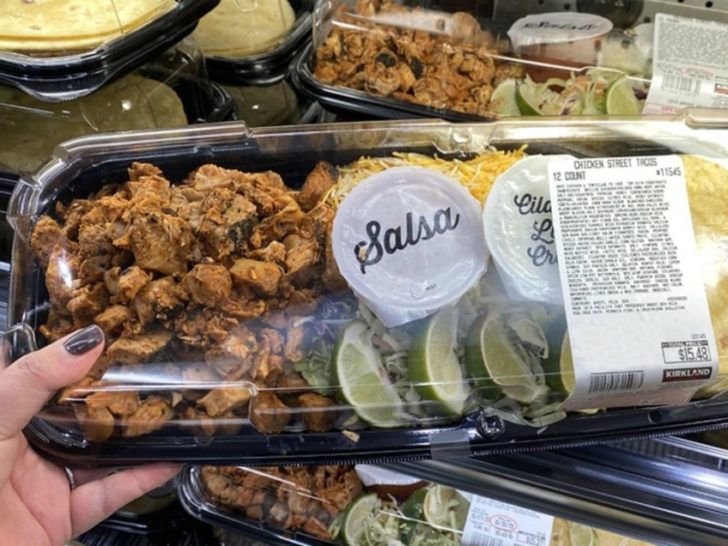 Enjoy pre-assembled foods like "Bake-at-Home Sourdough Bread" or ready-to-eat quinoa salads and other tasty snacks. This is a great way to cut down on the time it takes you to prepare your dinners each night, and luckily these items come at an affordable price too!
Membership Savings
If you did decide to purchase a Costco membership though, you might want to consider an upgrade. While the basic joining fee is $60, a "Gold Star Executive" membership is double that. It sounds like a lot, but the upgraded membership offers additional savings of up to $1,000 a year, depending on precisely how much you're spending across a 12-month period. Needless to say, that's a huge amount for Costco regulars.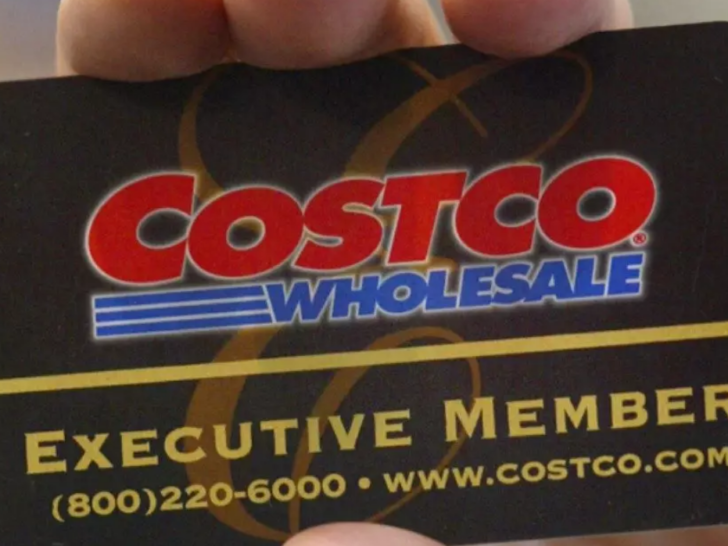 The best thing is that you're not actually locked into your decision. If you try the executive membership and realize you're not getting your money's worth, Costco offers downgrades. Not only can you go back to your basic membership at any time, they will refund your $60 dollar executive fee, too.
Spouse Cards
If several people in your household shop at Costco, in theory that sounds like an expensive problem. Specifically, it means that you'll have to spend more to get a second membership doesn't it? Actually, the company has already thought of that and provides every member with an additional "spouse card" as a result.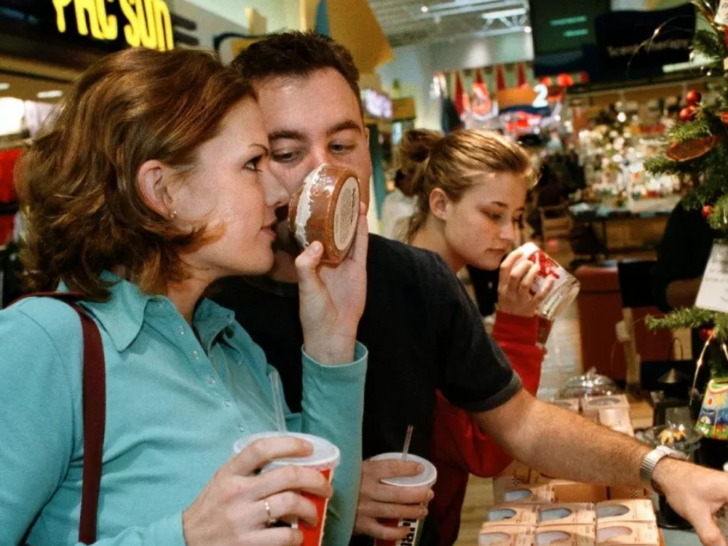 But the spouse card isn't just for significant others. You can also give it to another family member providing they're aged 18 or over and live with you. It is technically against the Costco guidelines to allow a friend or family member with a different address to use your spouse card. However, it sure would be convenient if the firm added an option for that too.
Not All Costcos are the Same
Each Costco has a somewhat different layout. Sometimes it's due to the building they are in and sometimes due to what inventory they get shipped. Things get moved around and restocked every day, so your local Costco will be different from the next one 30 miles away.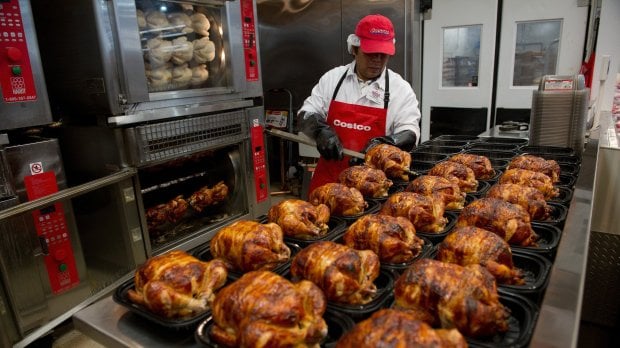 Generally, the cooking is in the central back, the clothing is all in the middle, and the books and gift cards are towards the front. Pharmaceuticals and medicine will always be on one side in the front and tobacco will be fenced off.
Bargain Aisles
Costco premises are massive and there are so many weird and wonderful things for sale that you could easily get lost in there. With that in mind, trying to work out where to find the best discounts can be confusing. Are those bargains you're looking for next to the coffee or down by the wine cellars? Actually, there's a simpler answer.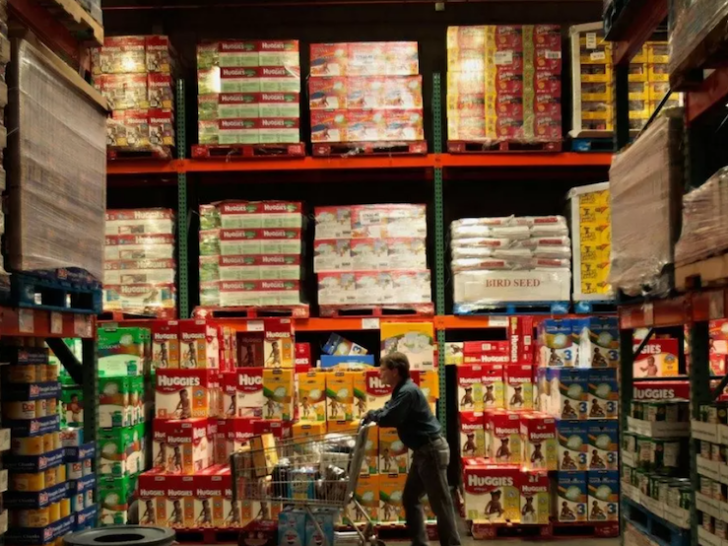 Members of Costco's workforce have revealed a secret: if you're strapped for cash, avoid items at the store entrance. They're usually the most costly. Instead, head for the warehouse's heart because, as a general rule, these displays offer the largest savings. This tip should save you both time and money when you enter the Costco jungles!
What's New At The Food Court?
While Costco of course is famous for their quality hot dogs and their giant pizzas, there are a number of other new selections that are gaining traction.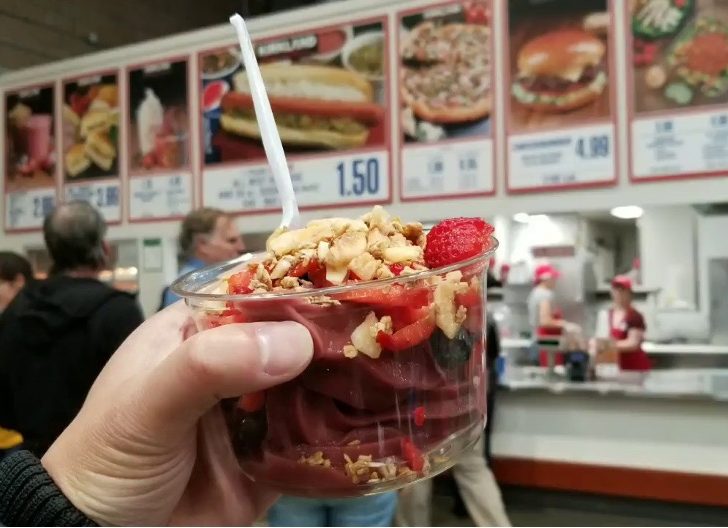 In 2018, Costco introduced a plant-based acai bowl to their food courts around the nation. With only a $5 price tag, these new healthier options are definitely worth a try on your next Costco trip!
Free Delivery
So you have a lot of shopping to do and you've made some great savings. But then it's time for the worst part of shopping for many: getting your groceries home. You have to cart them through the parking lot and load up the car then unloading all your boxes and goodies to your home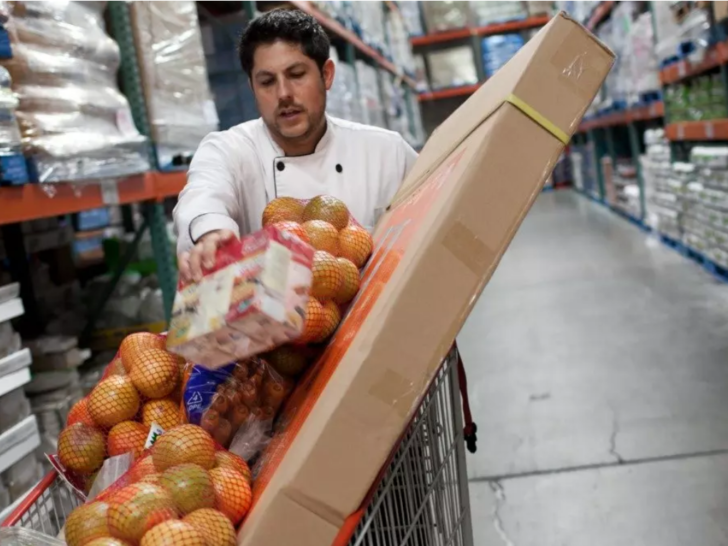 However, did you know about Costco's delivery service? Get your groceries delivered right to your door and avoid all the shopping and transporting hassle.
Free Medical Screenings
We've already mentioned you can get your eyes tested at Costco, but that's not the only health benefit. Members are also entitled to several other services too, and it's all completely free. Indeed, the company has a whole schedule running throughout the year for customers who want to drop in.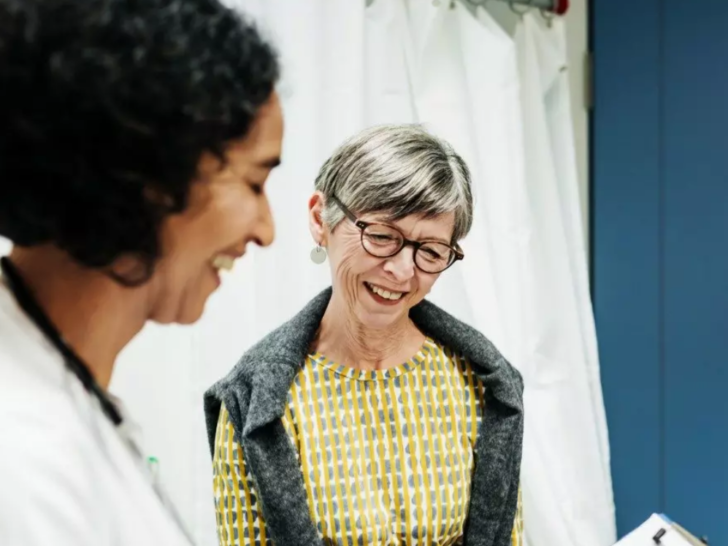 The medical experts check your blood sugar to screen for diabetes and have a selection of heart disease tests. They also use ultrasound to detect possible signs of osteoporosis. All you have to do is head to your local Costco on the scheduled date and time and provide a small blood sample for testing.
Coupons are Optional
When you walk into Costco, you're likely to get greeted at the door with a smile and a flyer. These leaflets seem quite handy and offer lots of discount coupons for you to use. You'd be forgiven for thinking you need to hold onto these to get the best bargains.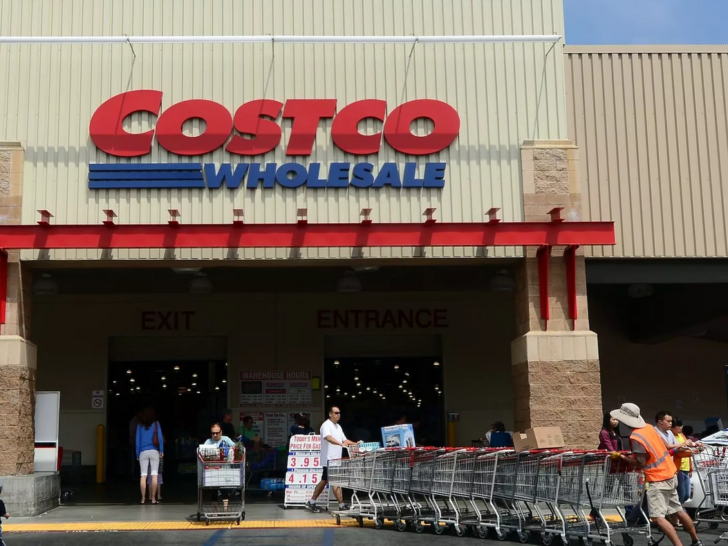 However, did you know these flyers are there to inform you of bargains and aren't necessary to get the actual discounts? Any sales are applied automatically when you take your items through the Costco checkouts. So don't feel the need to cram your hands, pockets or handbags full of leaflets unless you really want them.
Not All Credit Cards Are Accepted
With seasonal reduced items and bulk buys, who doesn't want to be a valued customer of Costco? But before you commit yourself to an all-out shopping spree at Costco (and do major damage on your bank account), ensure that you're equipped with the appropriate credit cards.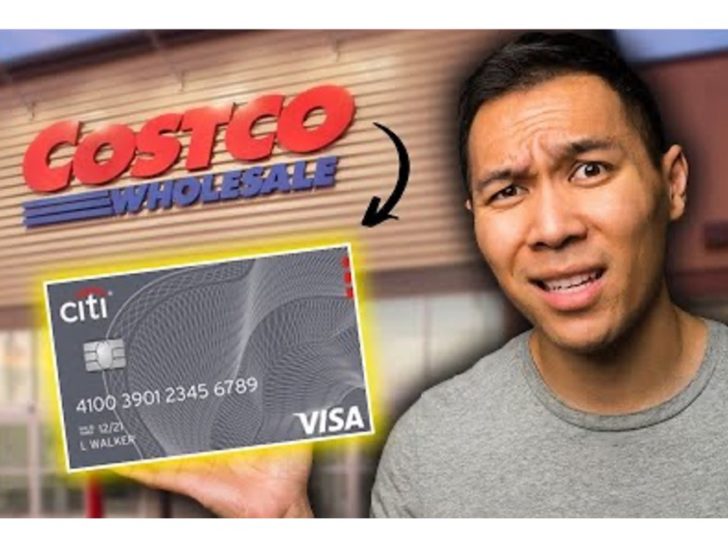 For some time, the company just acknowledged American Express credit cards; however, in 2016 they changed to Visa. What's more, if you don't have a Visa card, you can likewise utilize a debit card, cash, or checks.
Try Pre-ordering Costco's Pizza
While Costco's food court is a popular place to grab a quick bite once you finish your shopping, their food isn't solely reserved for day-of shoppers.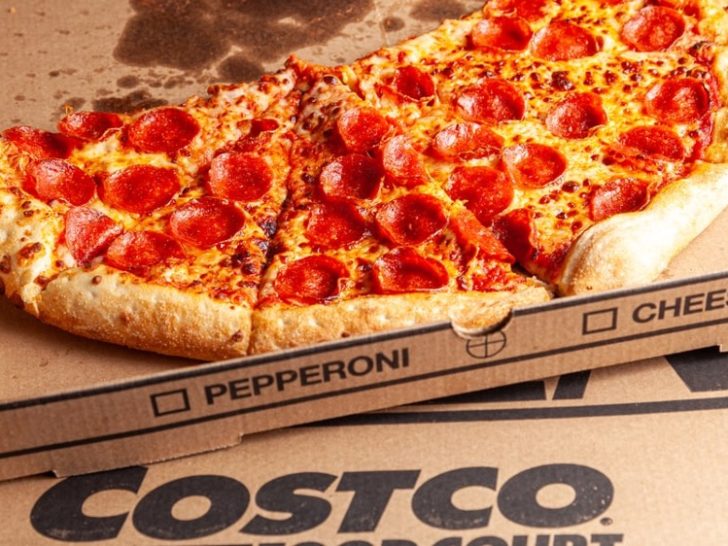 If you're planning a birthday party or other celebration and are looking for a large pizza pie, consider putting Costco's pizza on your radar. Members can call ahead and pre-order these large pies for any occasion.
Shop Using The Costco Cash Card
Need to go on a thorough Costco shopping binge without a membership? Ask a buddy with a Costco card to take care of you. If they get you a Costco Cash Card (this can be loaded from $25 up to $1,000), then, you can enjoy shopping like any Costco member would and utilize the gift voucher to pay for your selected items.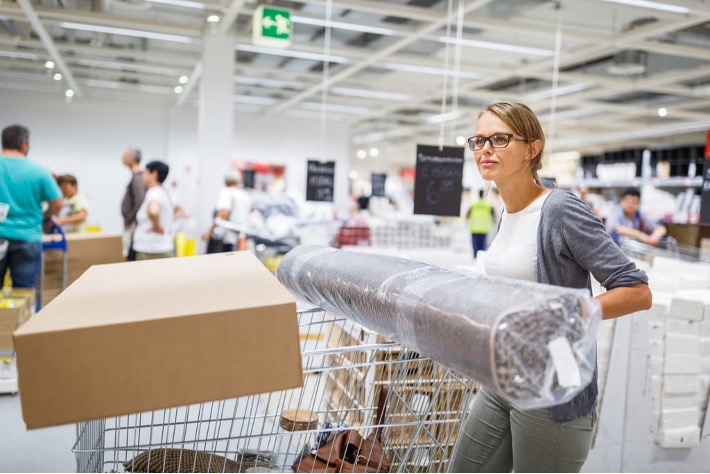 However, it's worth noting that non-members can just utilize a Cash Card twice every year, so pick when to make your shopping trips to the store sensibly.
Bring Your Reusable Bags
For non-members and members of Costco, we're sure most of you know that the store doesn't keep plastic or paper bags on hand. Your purchases are simply put in cardboard boxes. So except if you need to leave the store with boxes loaded up with your purchased items, especially fresh meat and dairy products, it's better to bring your reusable bags.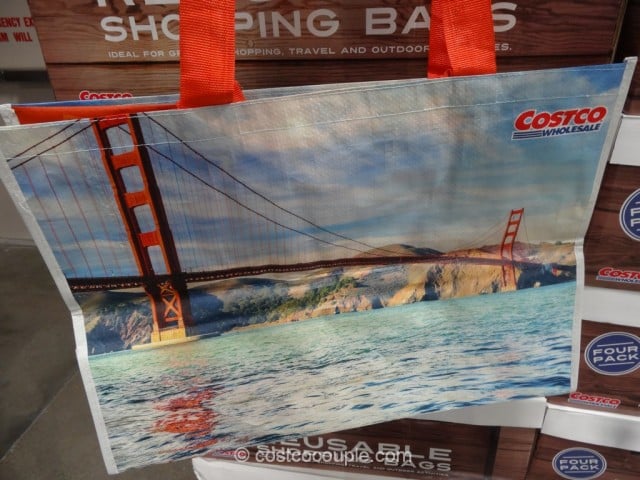 Aside from conveniently carrying your shopped items using the reusable tote, you also get to be friendly with the environment.
The Reason Behind Disorganized Displays
Costco shoppers probably don't comprehend the logic behind the giant retail store's apparently mixed-up displays, yet that doesn't imply that there isn't any. The store habitually alludes to their layout as a "treasure hunt," clarifying that they intentionally arrange things at random to constrain clients to invest more time in the store and ideally make more impulse buys.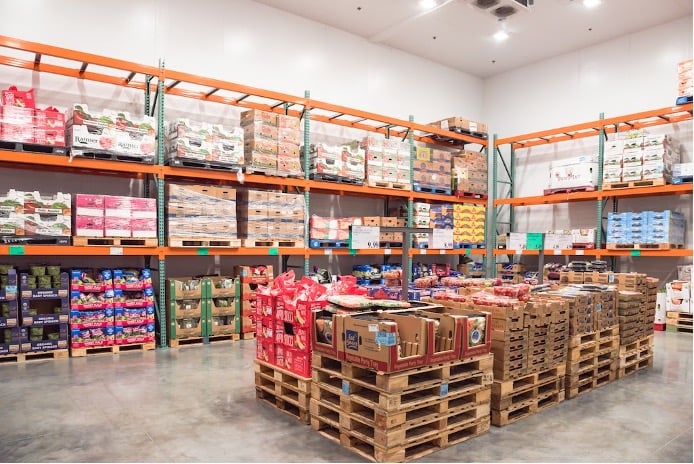 Interestingly, the company helps customers spend wisely.  It's good to know that Costco wants to encourage smart shopping to their valued clients.
Everything Available Is Out On The Floor
Oftentimes when we shop, we may notice that an item we are looking for is no longer stocked on the shelves, so we ask an employee to check if they have more of a given item "in the back." However, when it comes to shopping at Costco, don't even bother asking.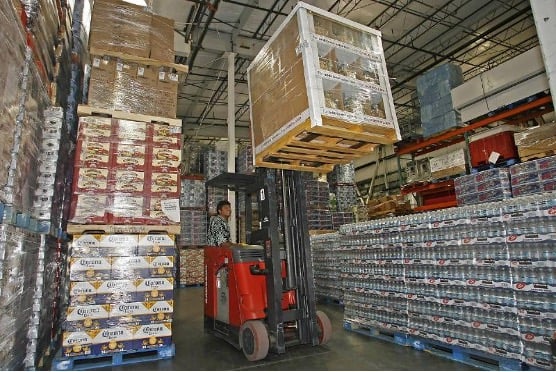 Costco is a warehouse superstore, meaning everything that is out on their warehouse floor is what they have in the entire building. There is no secret back room hiding extra inventory. If an item, especially a seasonal one, is low in stock, better grab it quick before it's too late!
Costco Travel
Did you know that a giant retailer like Costco is far beyond your standard supermarket? For members, one of the many astounding services that the company offers is Costco Travel, a markdown travel site that will track down exclusive offers on everything from luxurious vacations to top-quality rental vehicles.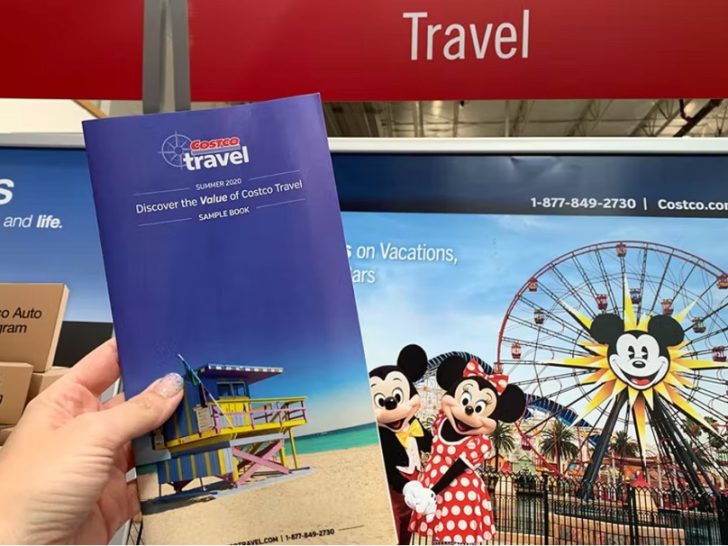 The travel site also offers both domestic and international flights with a variety of destinations that range from family theme parks to romantic getaways. Don't worry, the deals are awesome, they won't hurt your savings!
You Can Send Back Your Membership
The rumors about Costco's too-good-to-be-true return membership policy is true. Yep, the giant retail company's return policy doesn't end with the items you purchase while shopping at the store (members can return almost any purchased item if they aren't happy with it).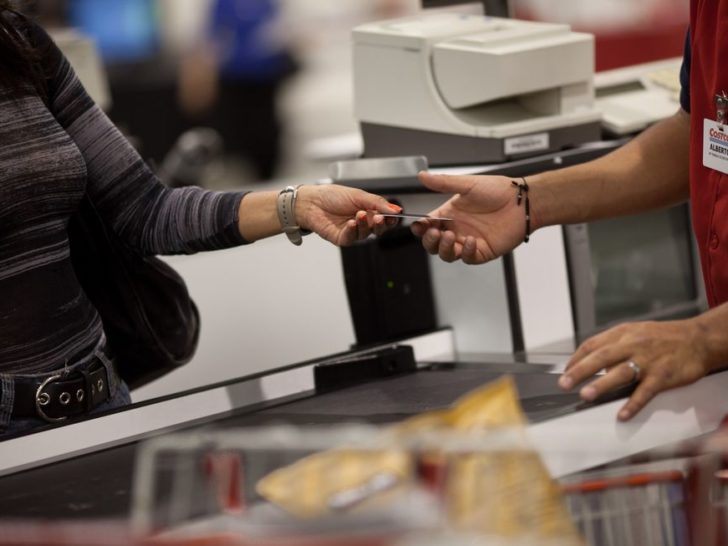 In case you are  discontent with your membership or basically don't need it any longer, you can contact the store and receive a full refund on the membership fee. However, if you cancel your membership, you'll lose access to exclusive deals…
Costco's Empty Wine Crates
Once Costco sells or displays all the wine bottles that came from the crate, they simply have no use for the empty box. Oftentimes, these empty boxes will become available to shoppers to take home.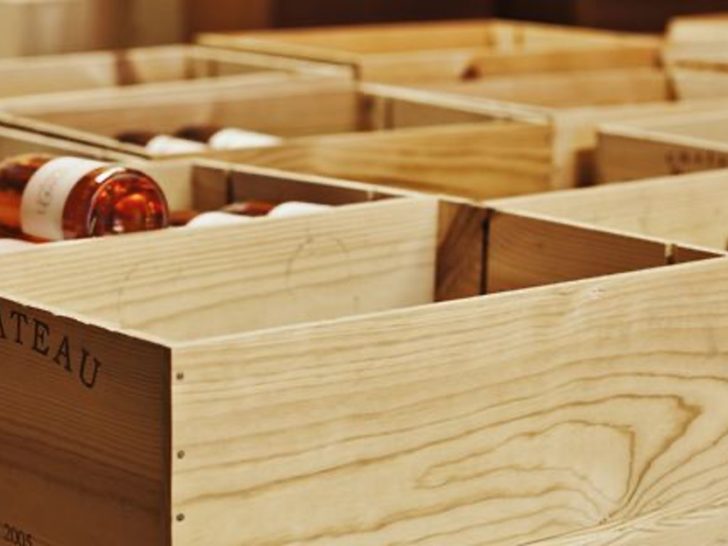 If you see empty crates around or have a need for one, simply ask a staff member and they'll likely be able to find one for you to take home. You can use these wooden crates to store your own wine at home or get creative and use the box for a fun DIY project.
Costcos in Mexico Sell Different Hot Dogs
Who doesn't love a good Costco hot dog? After a long shopping adventure hunting down your favorite items and the best sales, it's always nice to celebrate with a piping hot hot dog. It's a tasty and relatively cheap snack to enjoy as you walk out the door.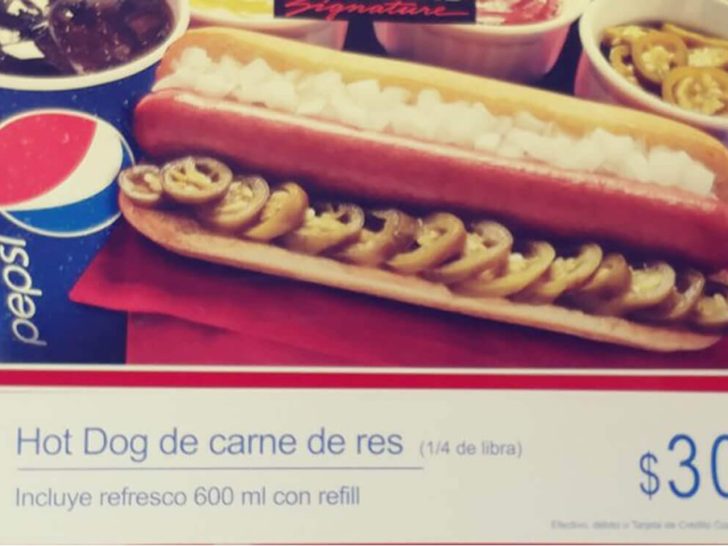 However, if you've ever been to a Costco in Mexico, you might have noticed they sell a different type of hot dog there. This version is one that doesn't mess around. It is bursting with toppings, including an entire line of jalapenos. It certainly puts the "hot" in hot dog.
Enjoy Auto Insurance!
Indeed, a Costco membership can grant members more fun and satisfaction. One more advantage of being a member of the store is the exclusive access offered to them on auto and home insurance with Ameriprise at marked down rates.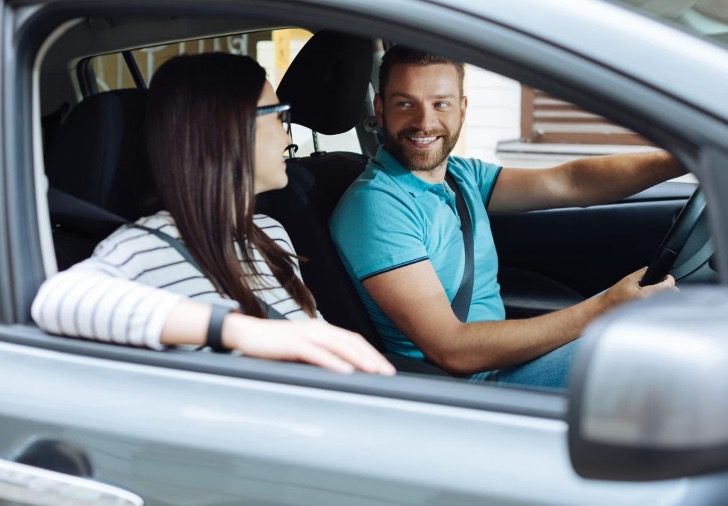 Searching for cash saving tips? Look no further as it's certainly worth seeing whether utilizing the stores' discounted guidelines could save you a couple of dollars per month. Take notes so that you can maximize the benefits of being a member of this generous company. You're welcome.
Want to Get Tackled Hard? Try Shoplifting
Costco purposefully floods its floors with hidden security guards keen on shoplifting to stop thieves in their tracks.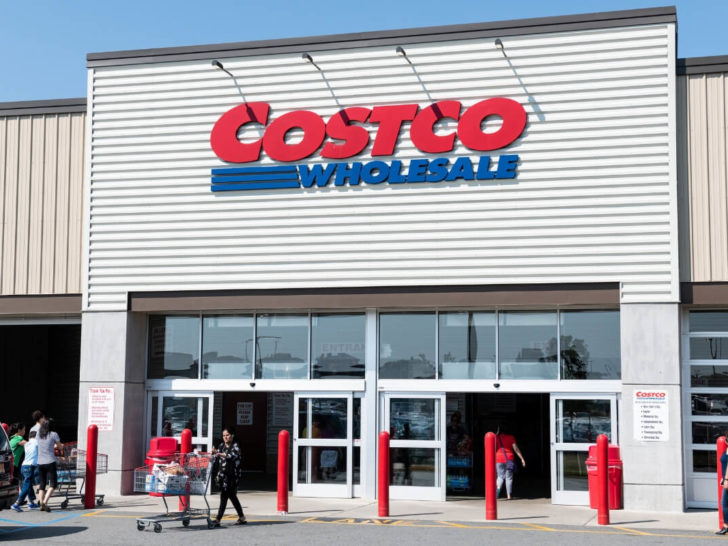 While it's a bit hard to steal bulk items, someone will usually try something smaller or break a package open to get at it. And then, of course, they get caught.
Non-members Can Shop On Instacart
Another good news for non-members, shopping for Costco items through Instacart is another smart way around the membership barrier. Simply fill your online grocery cart with the things you need, set a drop-off time, and all of your Costco purchases will be delivered directly to your entryway! Easy like pie, huh.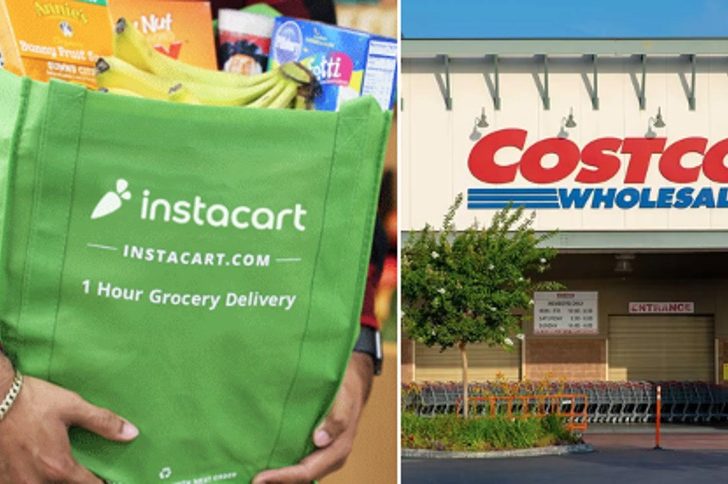 While delivery comes with a price and a few of the prices online are somewhat higher than those found in the store, this is an extraordinary choice for customers who would rather not pay the yearly membership charge but still wish to enjoy the Costco deals and items.
Don't Buy Things in Bulk
Try not to let the appeal of low-priced goods stunt you into purchasing things you don't really need, particularly when they are marked with an expiration date. Except if you have a valid justification to buy 3 pounds of apples and realize that you will eat your favorite fruit before it decays, it's smarter to simply decide on smaller quantities.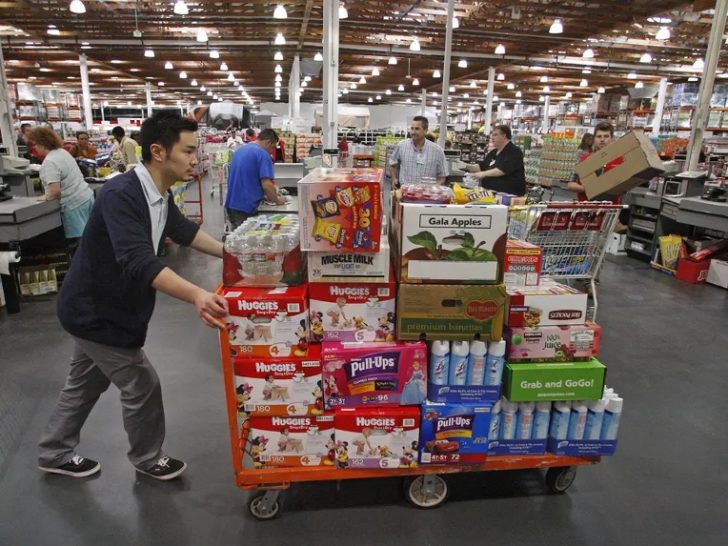 Aside from saving money, you also get to save the environment by not wasting food. Simply put, wise shoppers should buy only what they need and not an excess of items on impulse. 
Costco Prices Aren't Always Competitive
Needless to say, Costco's popular strategy to success is their competitive pricing. But did you know that they're not generally the best ones out there? With regards to buying things like furniture and electronic devices, it's highly recommended to check the costs at different stores like Macy's or Best Buy.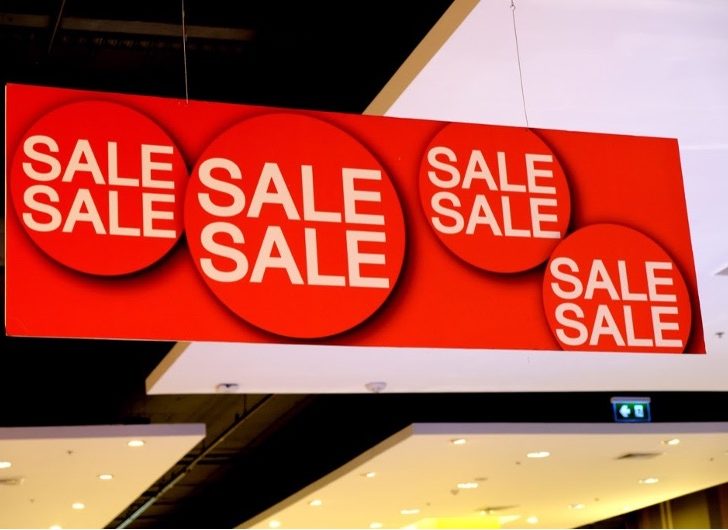 These companies regularly highlight seasonal discounts that outsmart those of Costco. Tip: don't be an impulsive buyer.  Do your research and compare the quality and prices before committing to a purchase. 
Check Products That End in 0.97
Why this particular number? Even if Costco doesn't outright publicize it, they will cut the cost of an item if and when it has been sitting on the shelves for a while—and when this occurs, the price consistently finishes in 0.97.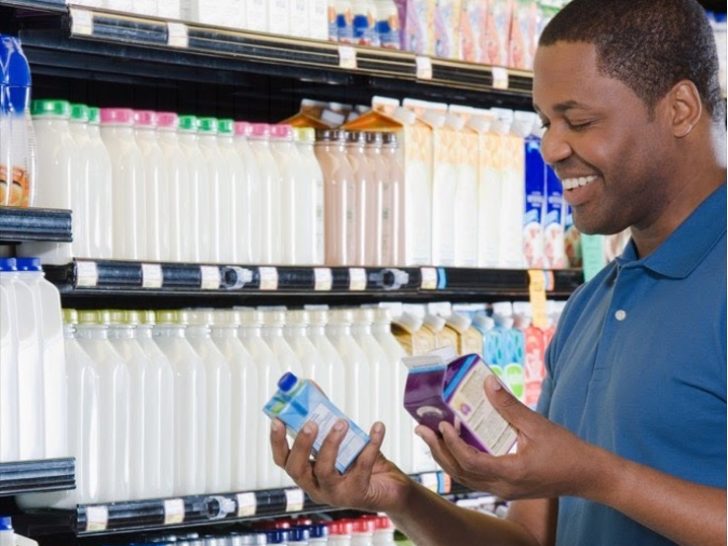 This is Costco's way of (secretly) telling their customers about better deals! Again, items that end with 0.97 means it's the best discount you're going to find. So if you see one or more, there's no room for second thoughts, just grab them!
Costco's Deals Can Bring Competitor Prices Down
How do you shop at Costco without really shopping at Costco? For non-members who still need to get those broadly low Costco deals, we've got the trick for you!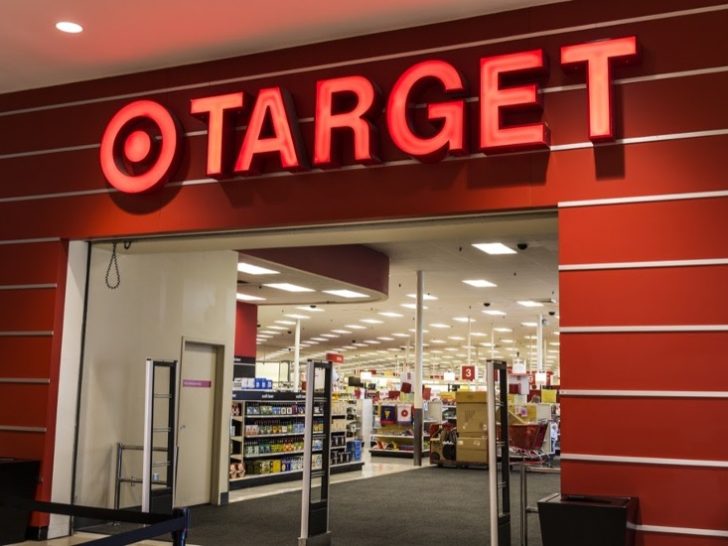 All you need to do is check the store's site for the cheap deals and bulk buys you need, print out the pages highlighting said offers, and bring them to a rival store that offers price-matching, similar to Target. This will enable you to score your dream products at the very cost that members are getting.
Organize A Wedding Registry Service
The Costco wedding registry service via MyRegistry.com, is free for couples and their wedding guests. Now, your loved ones and guests can look over crystalware, home decor items, kitchen appliances and beddings from top-quality brands that will aid you and your partner in your new beginning as a married couple.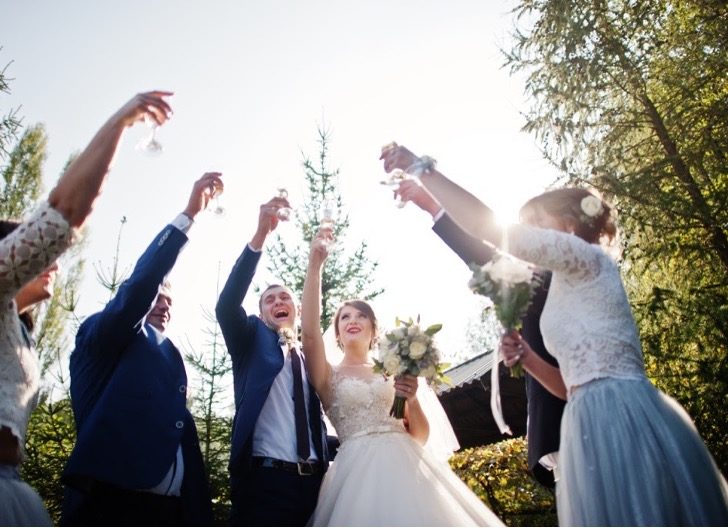 Did we mention that you can also set-up a gift registry for a baby shower? We bet you didn't expect Costco to have this awesome service.  
Keep reading as we have a few more Costco hacks up our sleeves!
The Biggest Producer Of Healthy Produce
Health Freaks will often be particular in regards to their produce—but, they don't appear to mind the offerings at Costco. Lately, the store has become so notable for its affordable and healthy products that it even outperformed Whole Foods as the greatest retailer of organic food.  Wow.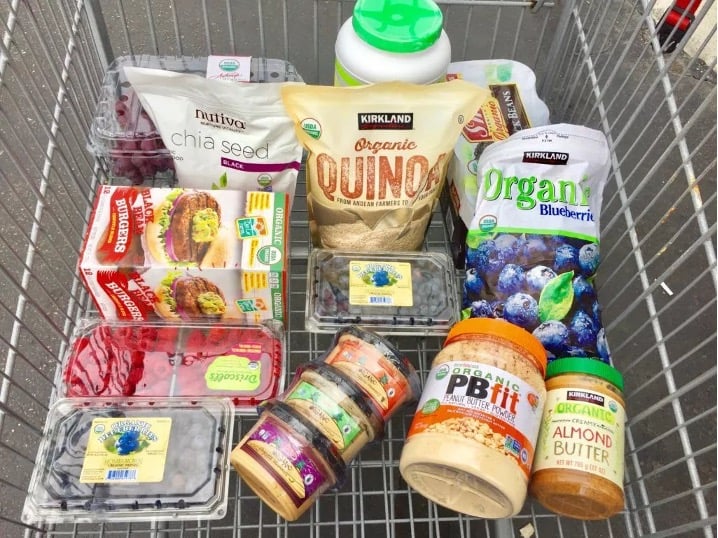 That said, we'll shift to a healthier diet now. We're all aware that natural goods are one of the ways to live healthy and to avoid chronic diseases.  Thank you, Costco for promoting wellness!
Costco Online Has Some Interesting Items
While Costco shoppers are familiar with the store's seemingly infinite in-store inventory, you may be surprised to learn that even more strange and intriguing items can be found online. Costco truly can be a one-stop shop.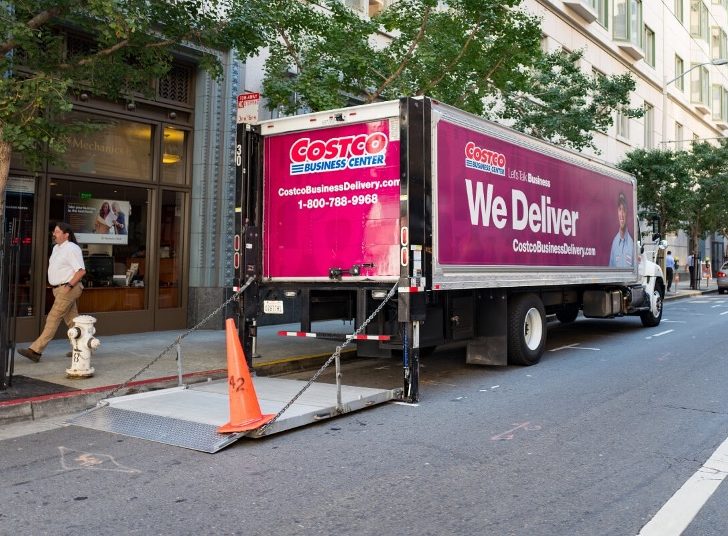 Some strange Costco.com exclusive items include a $1,000 doomsday emergency-food kit, a funeral casket, and even local car dealership coupons. What's even better is that they'll likely ship these interesting items directly to you. A bit of online shopping can go a long way at Costco.
The Giant Teddy Bear
Costco has a fun classic if you want to surprise the kids or add some whimsy to your own home. Costco's famous 93-inch teddy bear is a fun plush toy that has been a long-time favorite for Costco shoppers.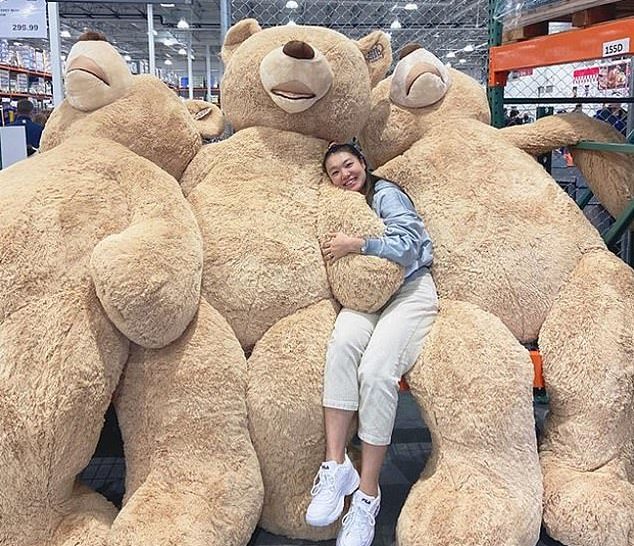 Just ensure you have room in your cart to squeeze your new friend in. A tip on top of a tip: this is the perfect toy for kiddos that maybe roll around a lot at night and are having trouble not rolling out of bed for a soft landing. 
Pharmacy Prices Are Lower
Pharmacy prices within the United States can be unreasonably high at times, but thankfully Costco puts a dent into those high prices. Costco has some of the lowest pharmacy prices around.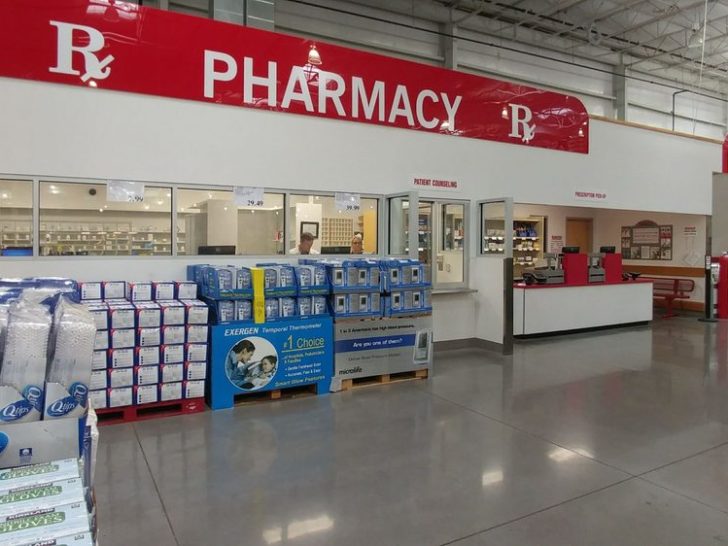 As we mentioned earlier, you do not have to be a member to use the pharmacy, just let the greeter know when you arrive that you intend to pick-up at the pharmacy.
Costco Has One Price That Will Never Change
Costco has one price point that it has repeatedly stated will never change (thankfully). Costco has made it clear to their customers that the hot dog and soda combo will always stay the same price– $1.50.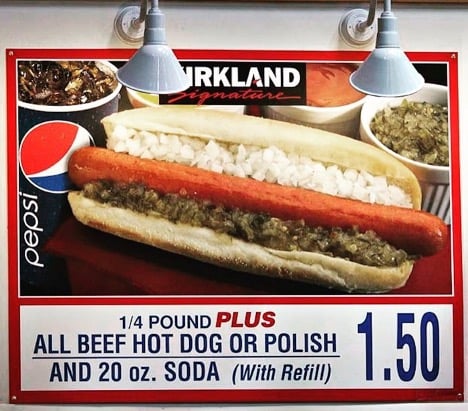 This discount store has sworn up and down that this price will never change, spreading joy to Costco customers near and far. 
Stop by the Bakery Before a Birthday Party
If you need a good cake, look no further, Costco has a great saving grace. Costco's sheet cake is its most famous cake in the bakery and for good reason. The generously portioned cake is easy to snag, affordable, and can feed a large number of people.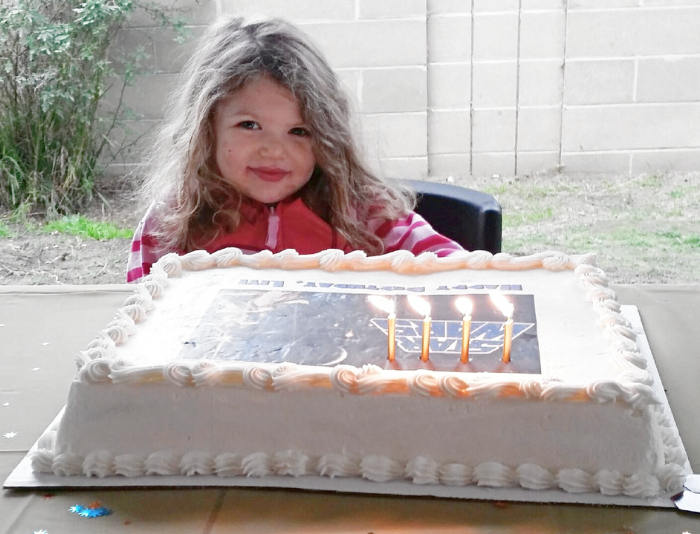 And the best part? It is actually delicious. Just make sure to call ahead to see if they have them. These steals are usually the first to go.
Save in the Flower Department
Whether you want a bouquet for the home or to bring to a gathering, Costco's floral department is pretty gorgeous and has a more than decent selection.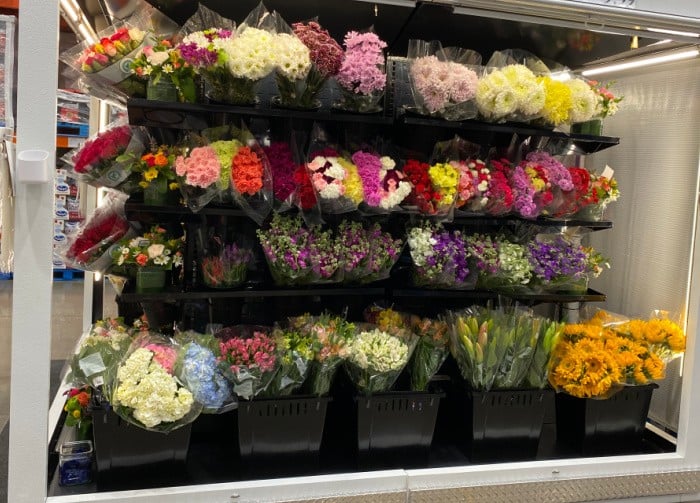 The warehouse store delivers large bargains on bulk flowers, centerpieces, and arrangements. Flowers make everything better!
Costco App
Never worry about forgetting your shopping list again. If you download the app, you'll have everything in the palm of your hand, right there on your phone. The app will share new deals as well as a digital membership card.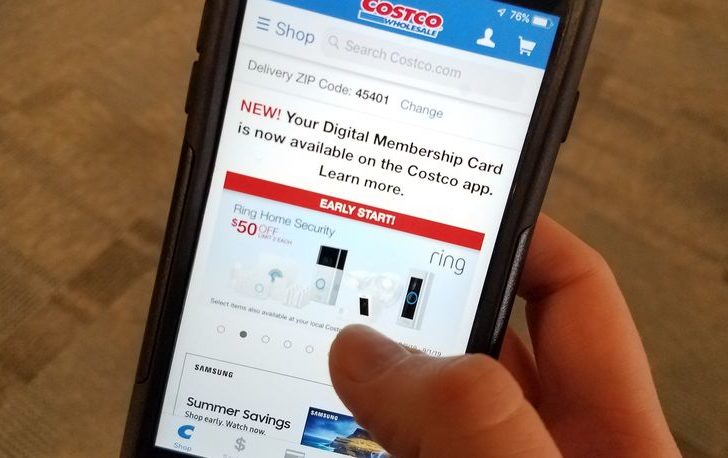 Downloading the app will streamline your Costco experience as it keeps all your useful items in one place. It is a win-win!
Get Your Office Supplies Here
Costco has a business center which will provide companies, executives, and employees a chance to stock up on office supplies. These business centers have even earlier hours than traditional warehouse stores.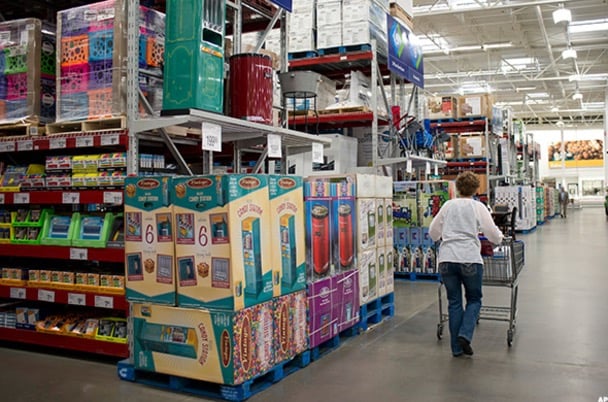 That being said, you can skip the long lines by going to these special locations and get your office stocked up and supplied.
You Can Get Your Money Back if an Item Goes on Sale
YES, you read that right. You can get your money back if an item goes on sale after you've purchased it. The rules state that if an item goes on sale within 30 days of your purchase, you can get the difference back from Costco!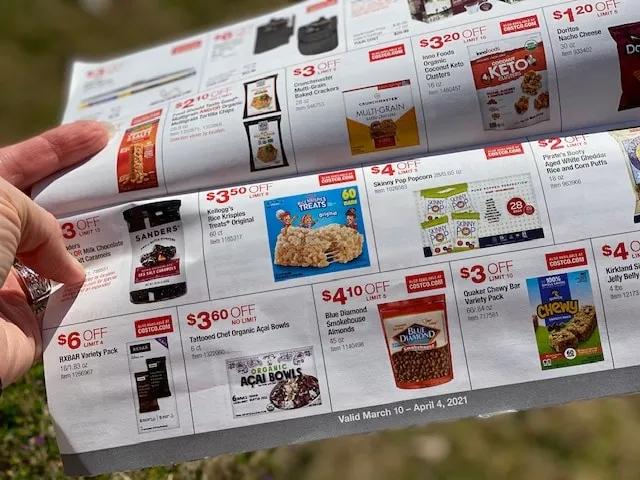 You don't even need the receipt! This is one of the most fair deals we've seen conducted by a business and definitely makes Costco stand out.
Catch Up On Your Reading
For those of us who like to keep the noggin stimulated, Costco's book selection is stellar. Not only that, but they also offer amazing book deals. Even if you're not looking for a beach read, you'll also be able to find cookbooks or a gift for your relative who does enjoy reading.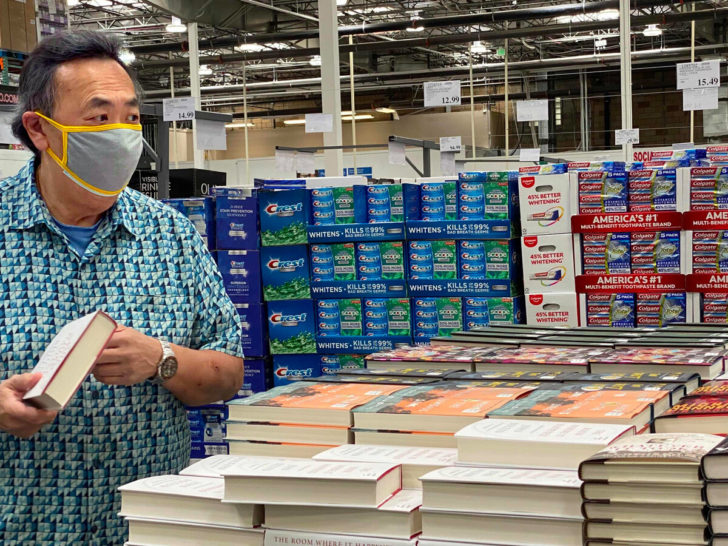 Celebrities have even dropped into Costco for book signings before! As though Costco couldn't get any cooler.
Save On Tires
While buying new tires at Costco can be pretty expensive, you can save a ton of cash on a new set if you are strategic about how you do it.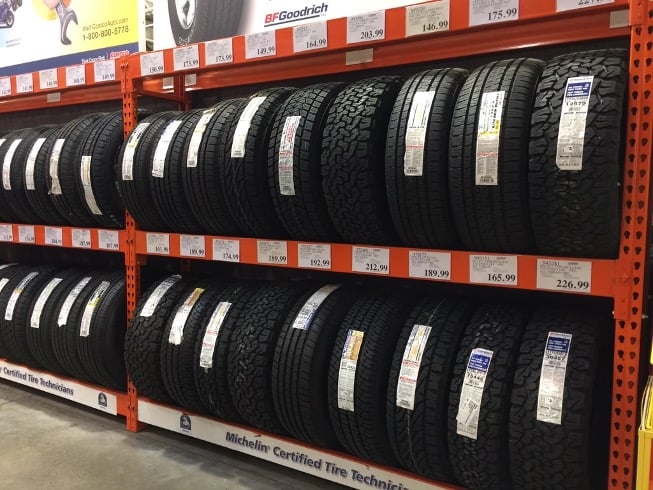 Bridgestone and Michelin alternate every month with about $70 off of the price. And after that, Costco will rotate, pressure check, perform flat repairs, and everything else for the rest of the life of the tire.
You Can Cash Your Rebate Check for Cash
By paying more with the Costco Executive Membership (aka the Black Card), you can collect a bunch of perks. Though it is more expensive than the Gold Costco memberships, it also comes with the promise of cash back in hand.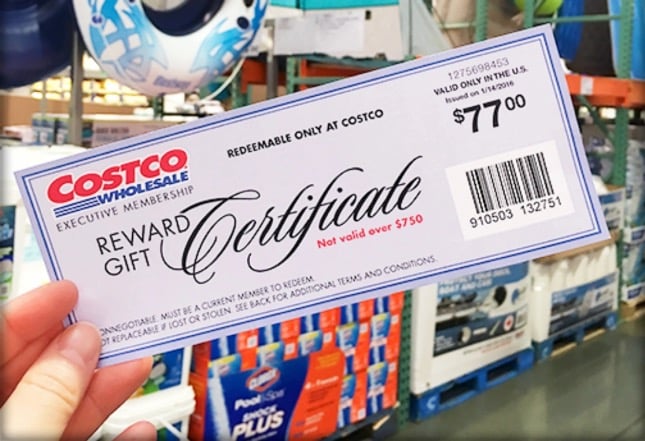 The Black Card comes with 2% cash back on purchases. But here is the kicker. You don't have to get a rebate check. Instead, cash it in for cold hard cash to spend wherever you'd like.
Frozen is Usually a Better Deal
Buying frozen items can save you money! While fresh might be more appealing, many of the foods at Costco arrived frozen and were then thawed for sale.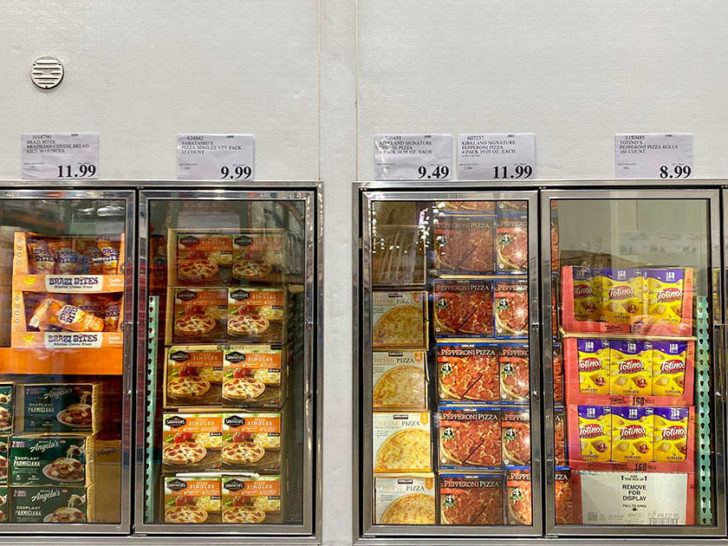 You are able to buy an entire base box if you want to for a comparably cheaper price if you are willing to thaw your breads, meats and pizzas yourself!
You Can Pay with a Prepaid Credit Card
With so many upsides, Costco is of course bound to have some downsides. You are only able to use cash, Visa debit cards, or the store's branded Visa credit card to buy your items. However, to get around this you can use prepaid Visa cards.
These cards also work for purchasing gas; however, they will only work if there is a balance of $100 or more.
Bottled Water is a Great Deal
While we should really be restricting our bottled water use for the environment and the BPA found in plastic, sometimes they are necessary. Costco's Kirkland brand is a great place to turn.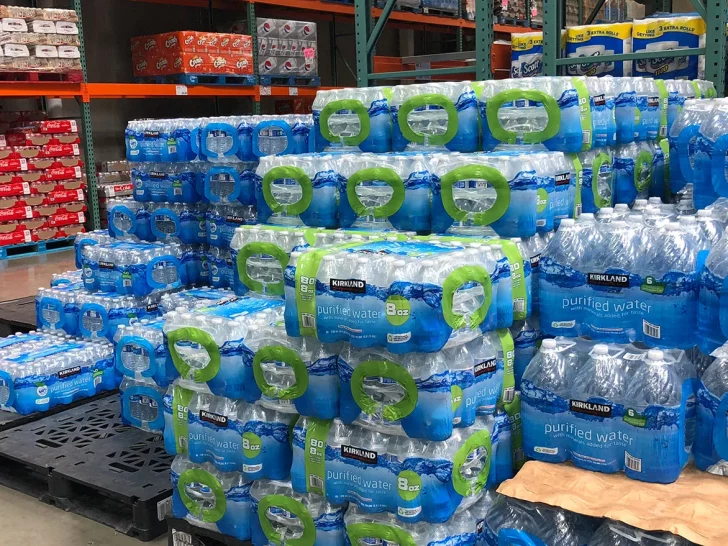 Kirkland is arguably a better water bottle brand than many name brands on the market. Not to mention more cost effective!