Famous People Who Have Secret Medical Conditions
From Hollywood stars to musicians and athletes, celebrities are bringing awareness to the importance of mental and physical health.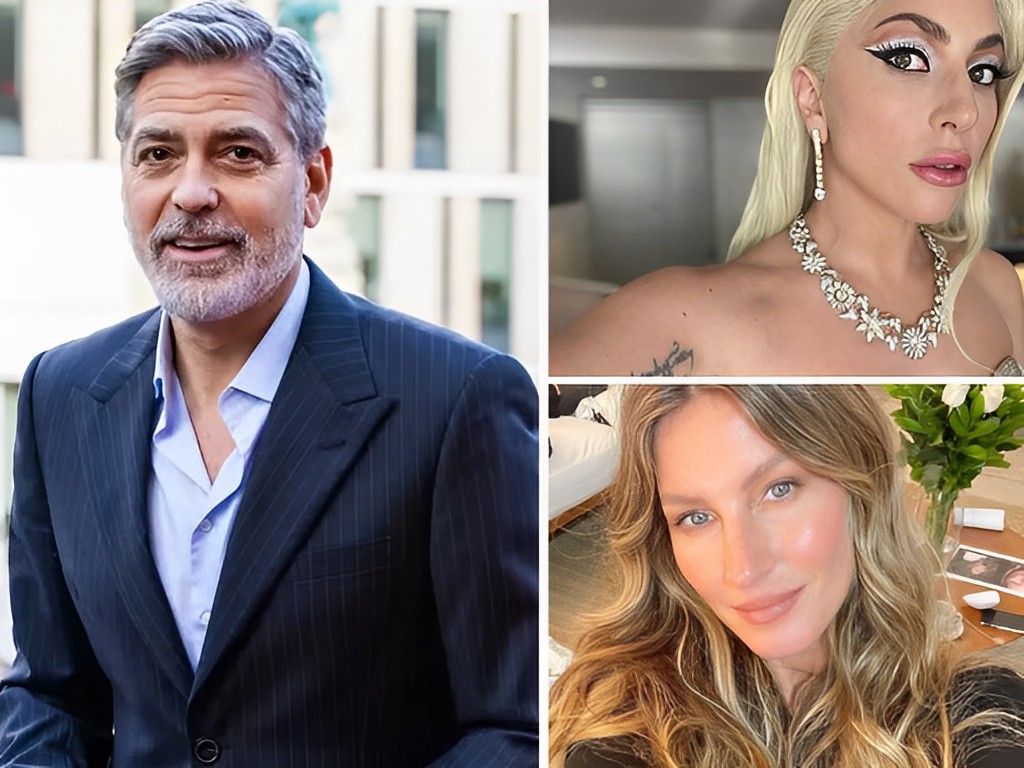 They have taken it upon themselves to discuss their health conditions, raise awareness and put their efforts into philanthropy. From their everyday life to working in Hollywood, these celebrities have opened up about navigating life with their health conditions.
Inspiring Young Athletes with Asthma: David Beckham's Story 
Aspiring athletes often envision themselves in perfect physical condition, but the truth is that many athletes also live with chronic health conditions, just like everyone else. Soccer icon David Beckham is one of them, having had asthma since childhood.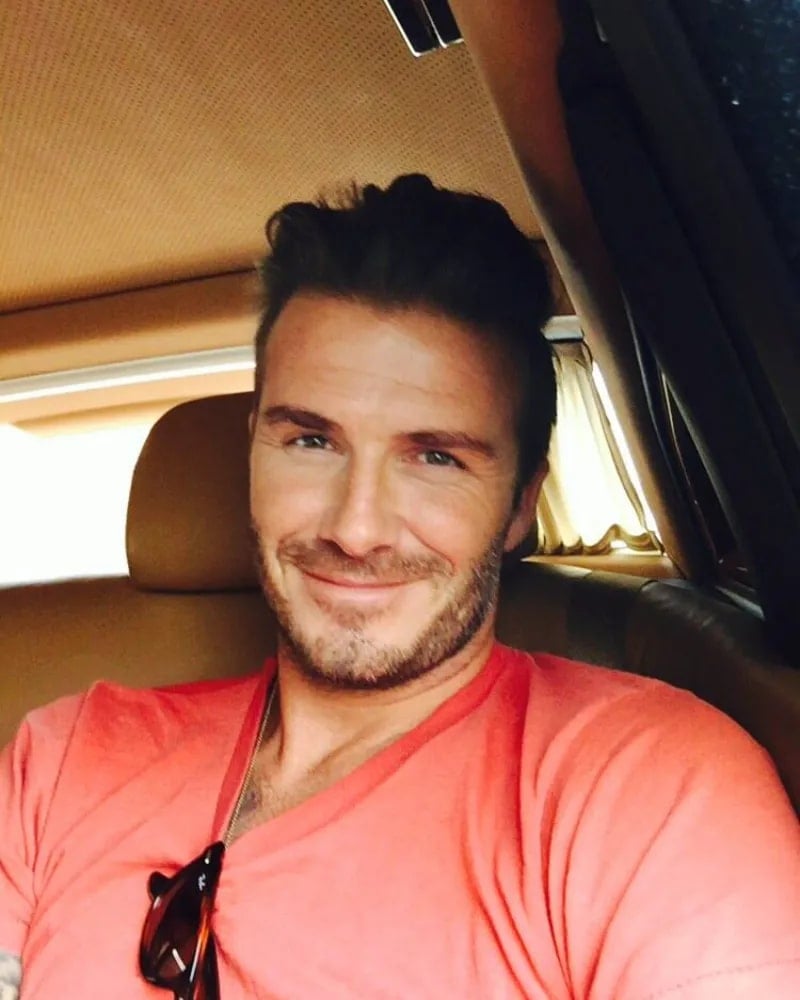 Despite his condition, Beckham has achieved immense success in his career, inspiring young athletes to reach their dreams, despite the odds. Though he has not spoken about his asthma publicly, it has not stopped him from staying active and sharing his workout routines since his retirement from the game. Beckham is a shining example of what is possible with hard work and dedication.
Clooney's Triumph Over Adversity
George Clooney is an iconic figure in Hollywood, but few know of the immense pain he endured due to a major spine injury while filming Syriana. Clooney described it as "the most unbearable pain I've ever been through."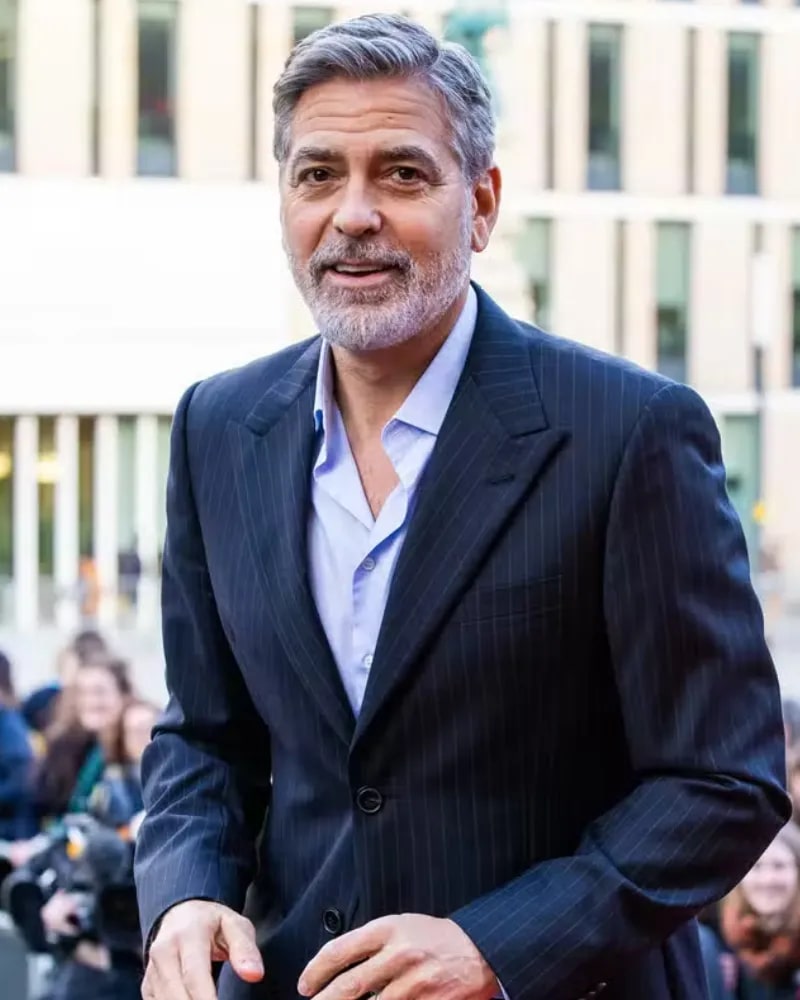 He later worked with a pain consultant, who helped him reset his pain threshold. With the help of his consultant, Clooney found a way to overcome the pain and experience a feeling of euphoria. His strength and determination show us that, no matter what obstacles come our way, we can always find a way to get through them.
Alyson Stoner's Mental Health Journey 
Alyson Stoner has courageously opened up about her struggles with anxiety, depression, and an eating disorder.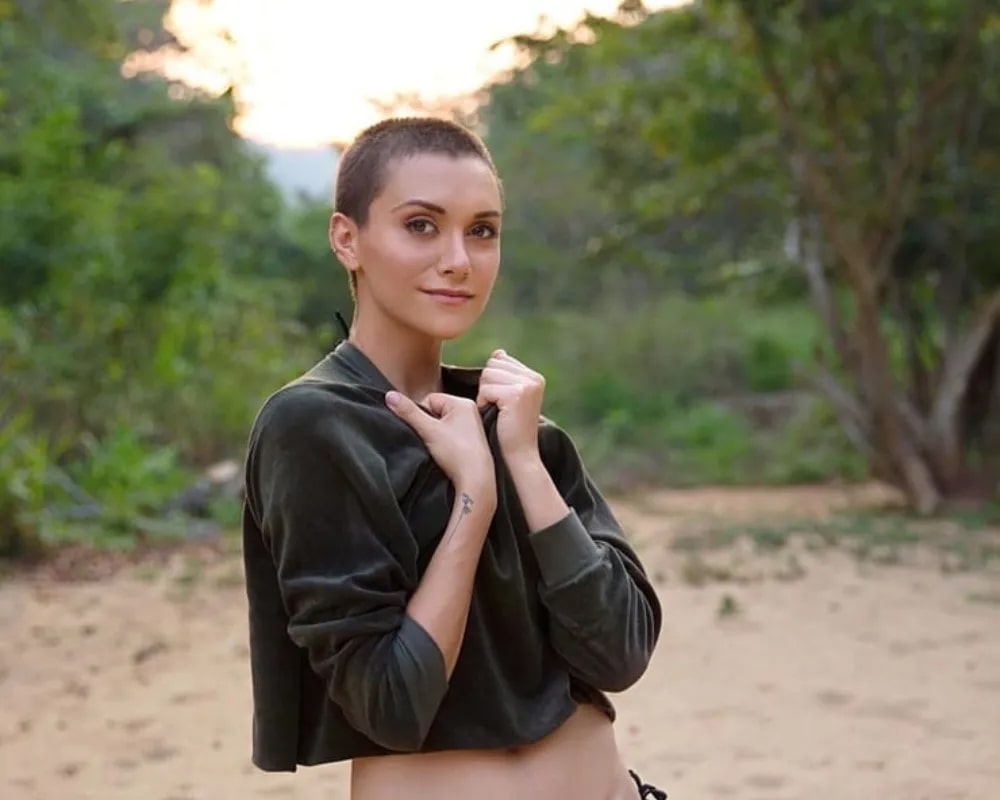 In an interview with POPSUGAR, Stoner discussed her journey to recovery, noting that the most important change she made was to stop viewing her body as an object to be fixed. In response to her struggles, she created the Movement Genius platform to help people with both physical and mental health issues.
Venus Williams: Overcoming Autoimmune Disease 
Venus Williams is an acclaimed tennis champion, but her biggest win has been her battle with Sjogren's syndrome. After seven years of worsening symptoms and countless misdiagnoses, Williams finally received the right diagnosis in 2011, forcing her to take a break from the court.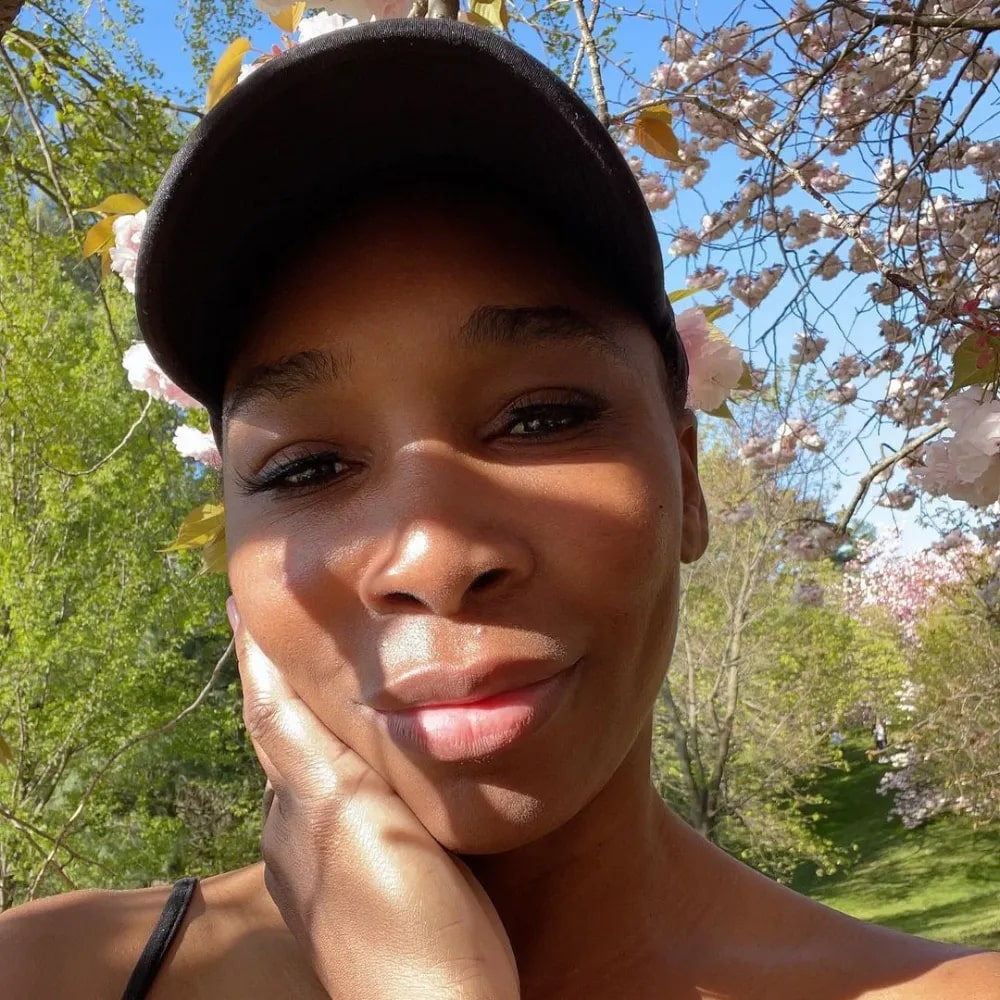 In her own words, "I literally had professional tennis taken away from me before I got the right diagnosis." Despite her struggles, Venus was determined to not let autoimmune disease stand in her way, and she soon returned to the court. Her inspiring story is a testament to her resilience in the face of adversity.
Tackling Anxiety: Claire Foy's Inspirational Story 
Bravely sharing her story, actress Claire Foy reveals that she has been living with anxiety since childhood. In an interview with The Guardian Weekend, she opened up about her experiences, saying, "When you have anxiety, it can be about the simplest of things like crossing the road. It's an irrational feeling in the pit of your stomach."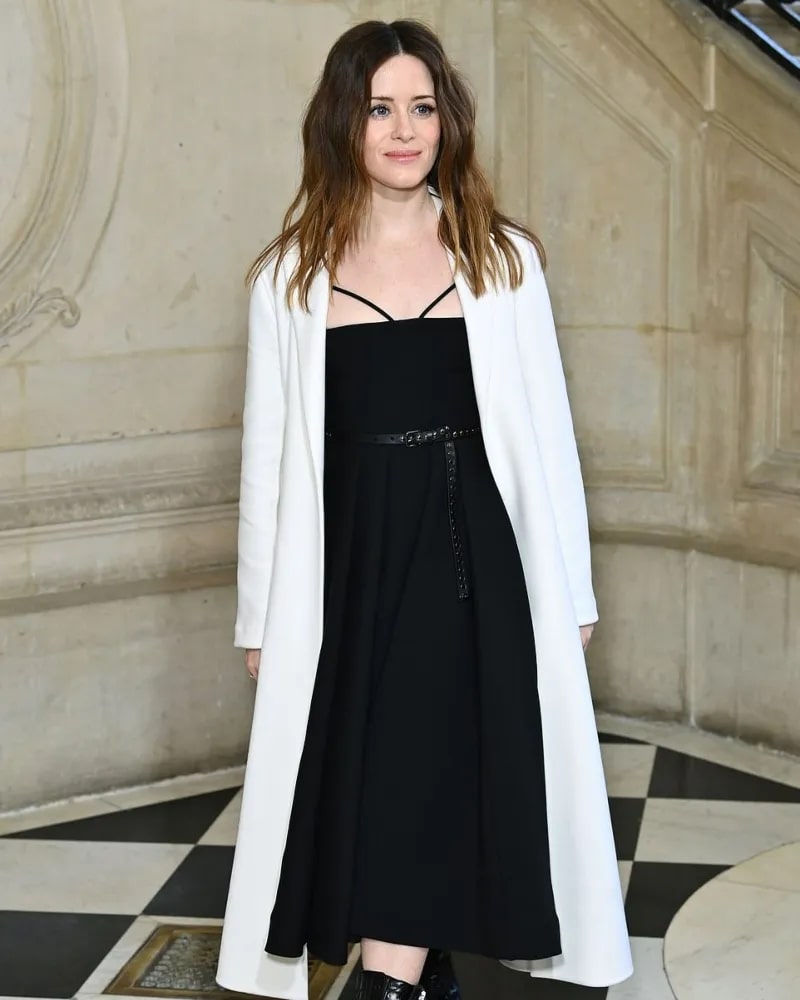 She further explained, "My mind is working at a thousand beats a second and running away with a thought." Claire Foy is an inspiration, showing that it is possible to bravely tackle anxiety.
Tom Hanks: A Remarkable Journey with Diabetes
Tom Hanks – a name that resonates with movie buffs around the world. He has been a part of some of the most prestigious films over the years and is also one of the most loved actors in Hollywood.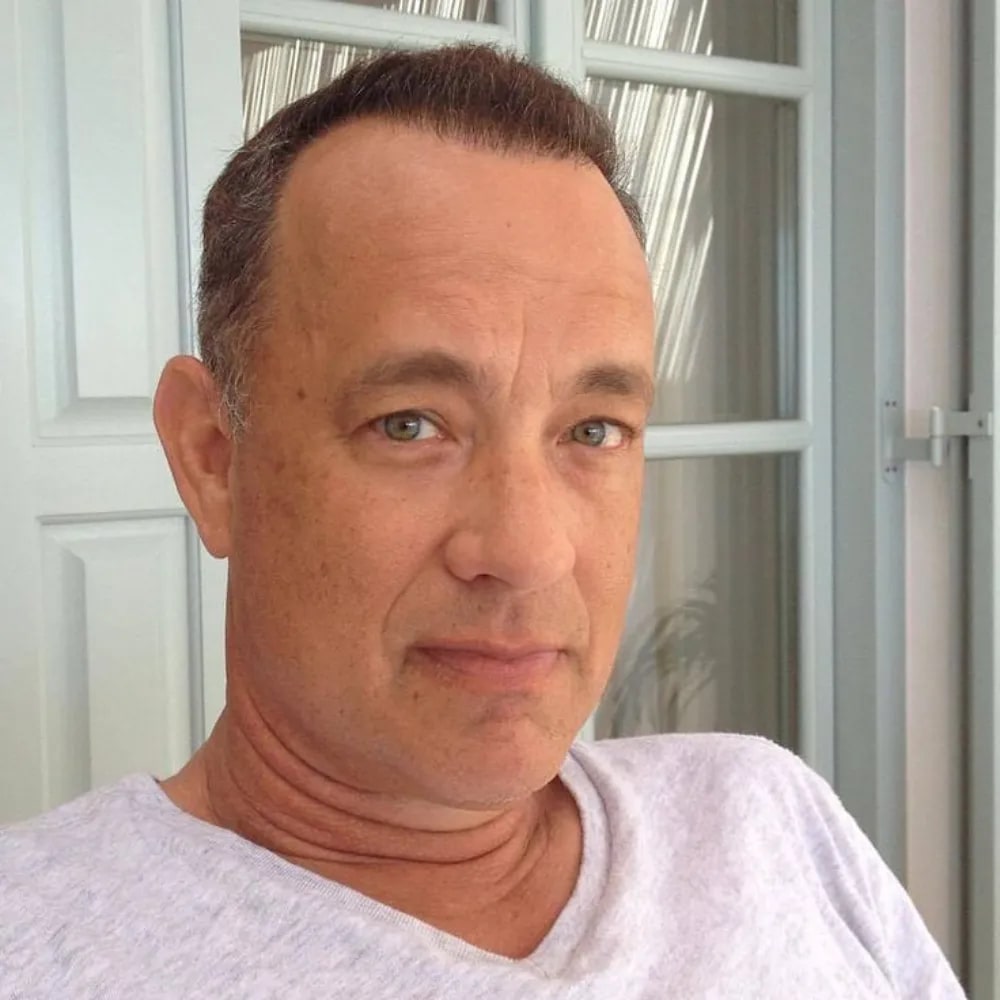 However, few know that Tom was diagnosed with Type 2 diabetes in 2013. Nearly two decades before his diagnosis, his blood glucose levels were high. He opened up about his condition with David Letterman on The Late Show, thus raising awareness of the disease. Truly, Tom Hanks' journey with diabetes has been remarkable.
Lady Gaga: A Voice for Chronic Pain Sufferers 
Lady Gaga is a powerhouse of energy and talent, and she's also advocating for those living with chronic pain. In an interview with Vogue, she spoke up about her experience with fibromyalgia and its many symptoms.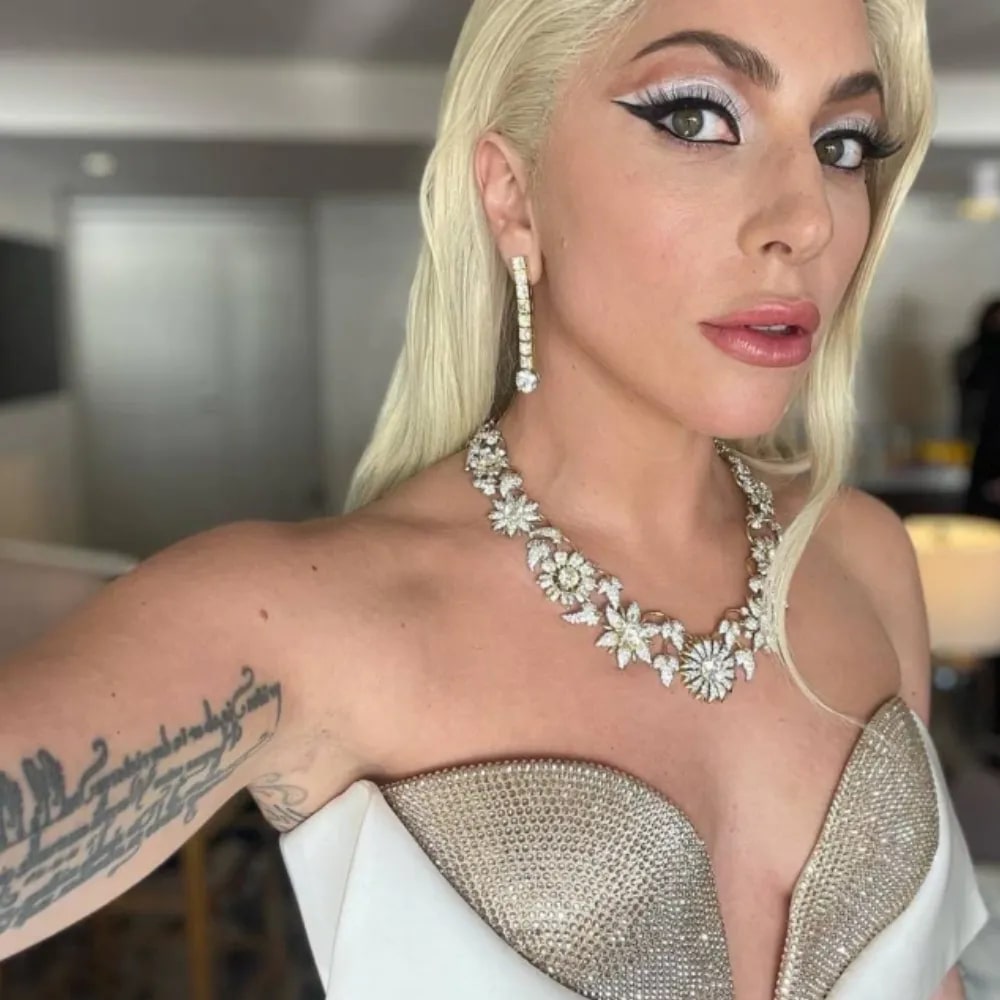 Gaga said, "It's a cyclone of anxiety, depression, PTSD, trauma, and panic disorder, all of which send the nervous system into overdrive, and then you have nerve pain as a result. People need to be more compassionate. Chronic pain is no joke." It's inspiring to see a celebrity of her stature stand up for those struggling with chronic pain and spread awareness about the issue.
Unveiling the Mask: Hugo Weaving's Courageous Battle with Epilepsy 
Hugo Weaving is a household name, famous for his incredible work in The Matrix and The Lord of the Rings. But many fans don't know that the actor has been living with epilepsy since 1973.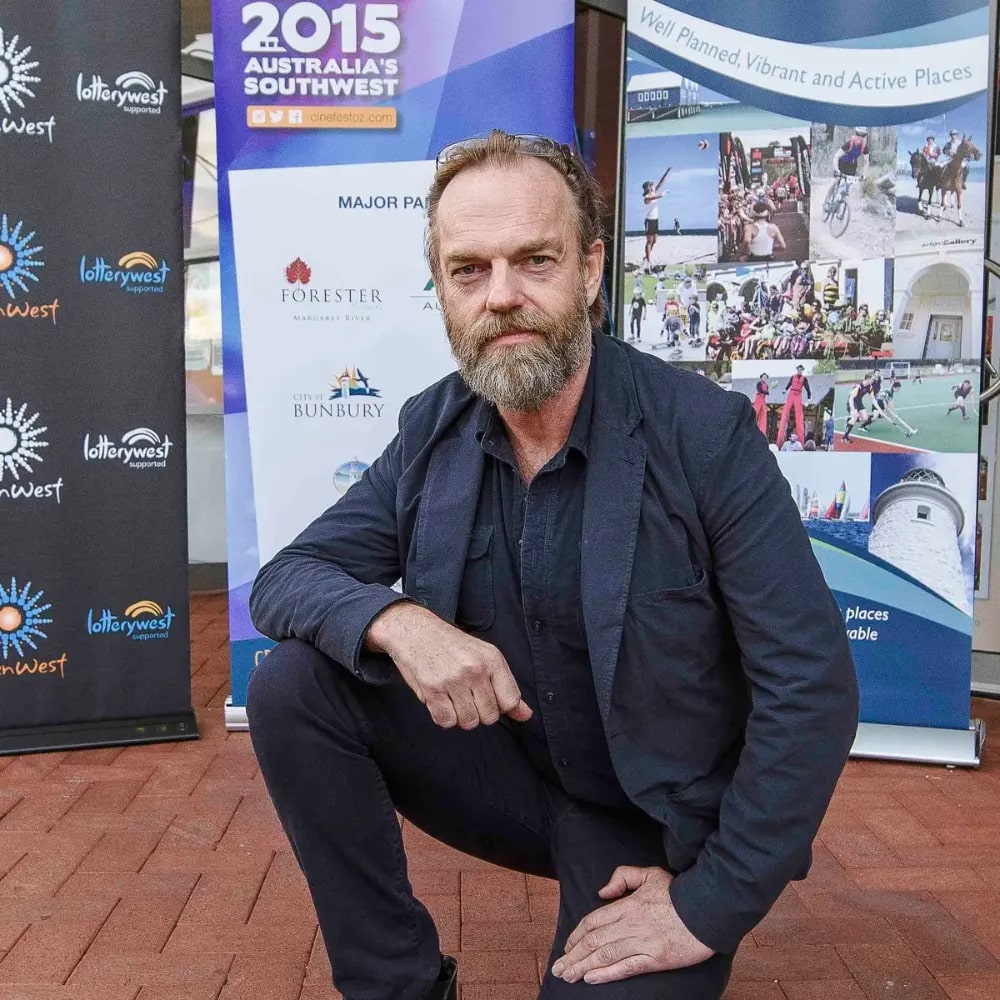 In an interview with The Guardian, Weaving opened up about his struggles, revealing that he experienced seizures annually until his 40s. "With every fit, my last thought was always: 'I'm dying,'" he told the publication. Weaving's story is a powerful reminder of the courage and resilience of those with epilepsy.
Singer Seal Embraces His DLE Scars 
Singer Seal has opened up about his experience with discoid lupus erythematosus (DLE) and the scars it left on his face. In an interview with Yahoo!, Seal said, "My lupus first arrived when I was 21. Though it's not as severe as systemic lupus, it still took a toll on me."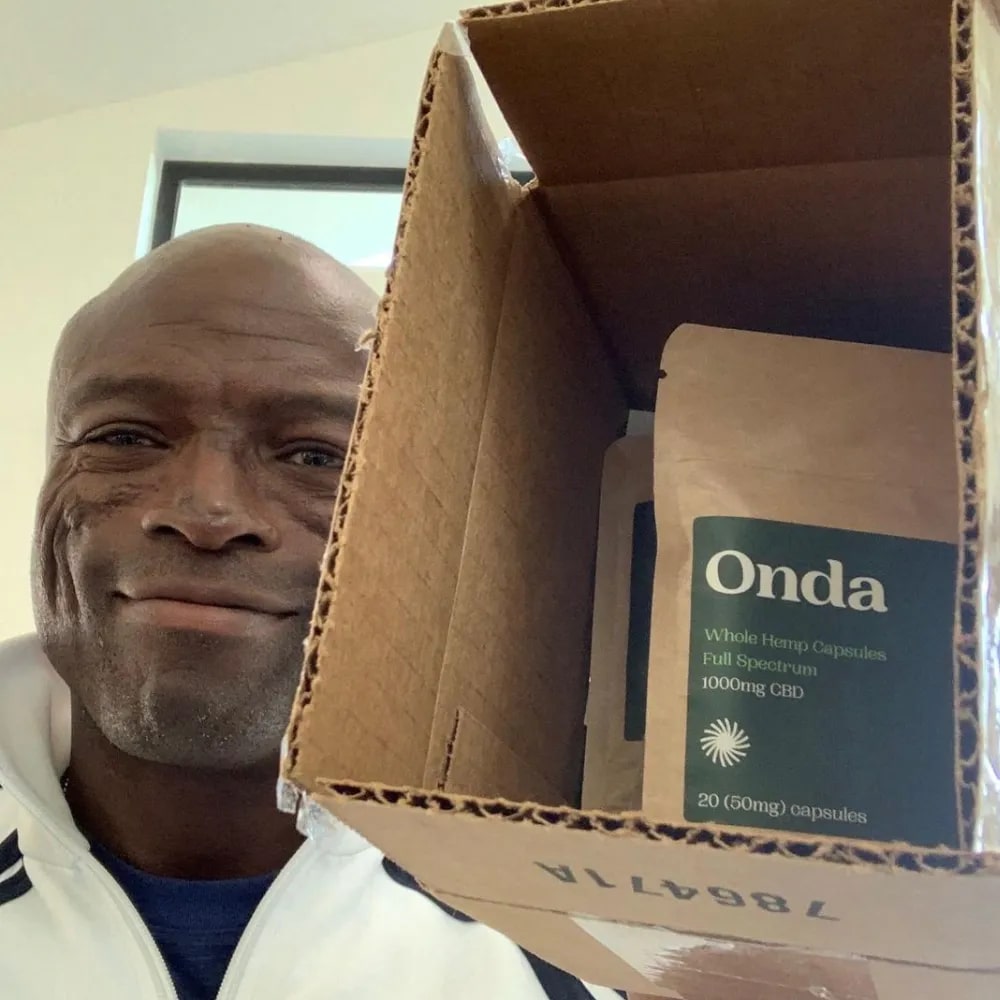 He shared how he once felt self-conscious about his scars, but ultimately realized that "this body is not who we are." Thankfully, his DLE is now in remission, and he's embraced his scars as a part of his story.
Selma Blair's Inspiring Words on Living with MS 
Selma Blair's inspiring words on living with Multiple Sclerosis (MS) have brought hope to many. In 2018, the famous actress shared her diagnosis in an Instagram post, saying, "I am disabled. I fall sometimes. I drop things."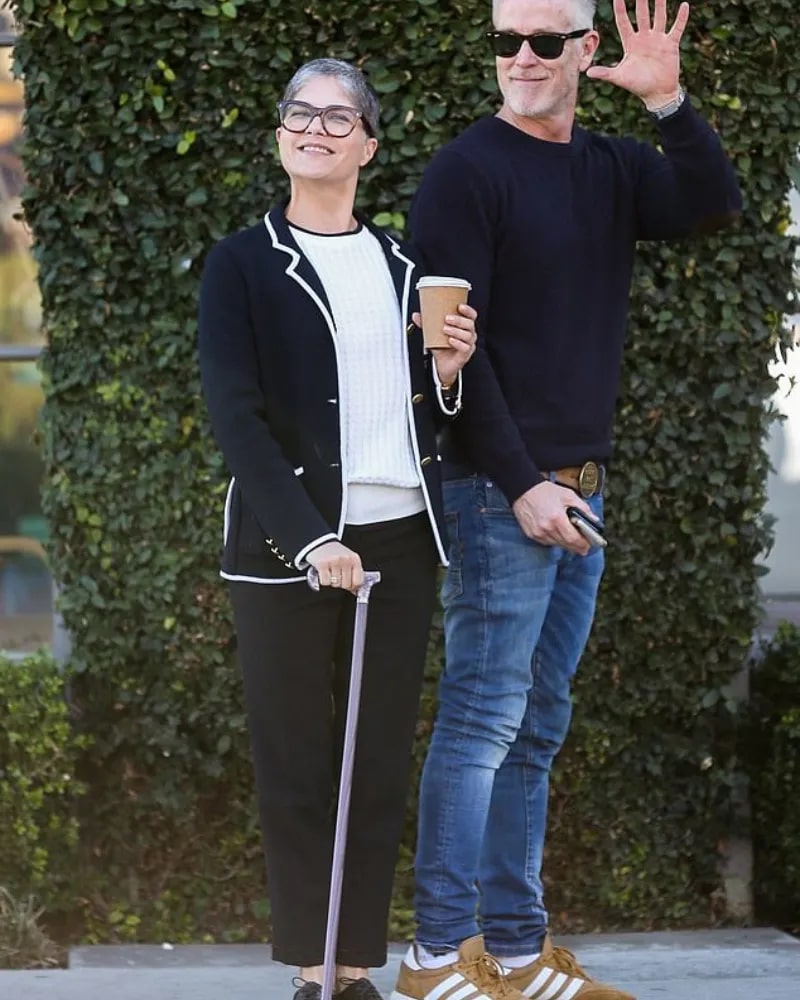 She continued, "My memory is foggy. And my left side is asking for directions from a broken GPS. But, we are doing it. And I laugh and I don't know exactly what I will do precisely, but I will do my best." Her courage, strength, and determination to live life to the fullest despite the hardships of MS are an inspiration to all.
Lena Dunham's Journey to Taking Ownership of Her Body 
Lena Dunham has been vocal about her experience with endometriosis, a chronic condition in which the tissue inside the uterus grows outside of it. Through her pain and struggle, she has gained a newfound appreciation for her body and its needs.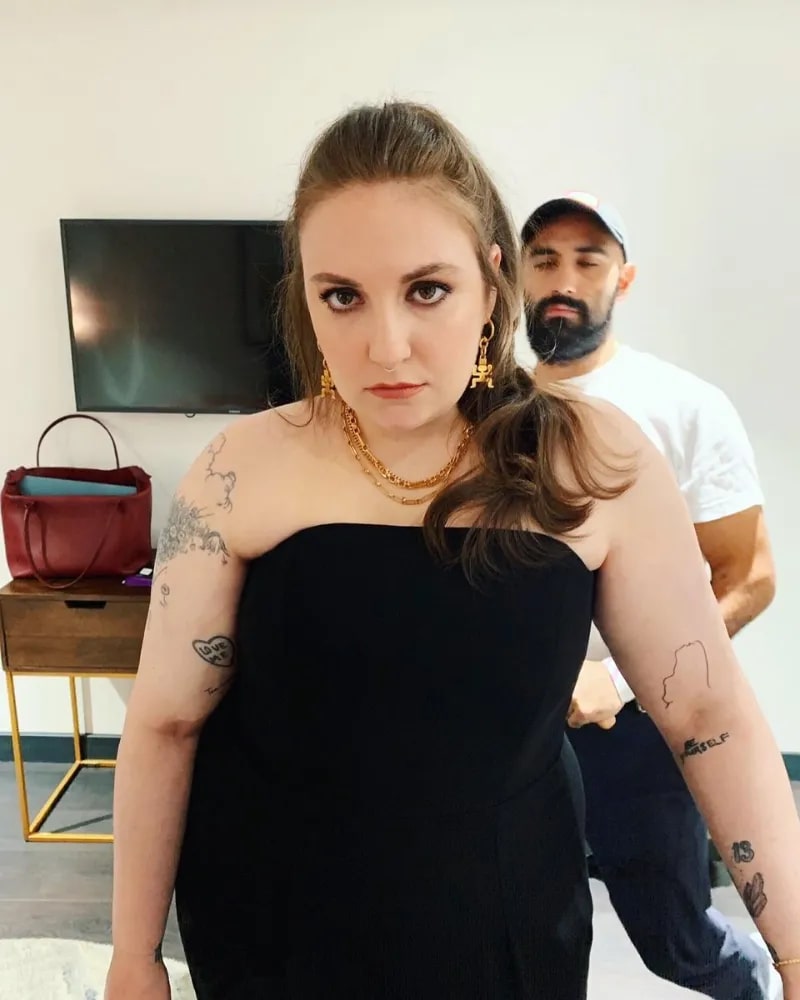 In an interview with Cosmopolitan UK, Lena said, "Pain does not inherently make you feel sexy; pain doesn't make you feel beautiful, but in another way, it's forced me to really take ownership of my body and express my needs." She has embraced her condition as an opportunity to gain a deeper level of understanding and appreciation for her body.
Jack Osbourne: A Model of Strength and Courage 
Jack Osbourne first gained fame as a star of the Osbourne family's reality show, but he has since become a role model for those living with multiple sclerosis (MS). In 2012, he was diagnosed with the condition and has been open about his struggles and successes.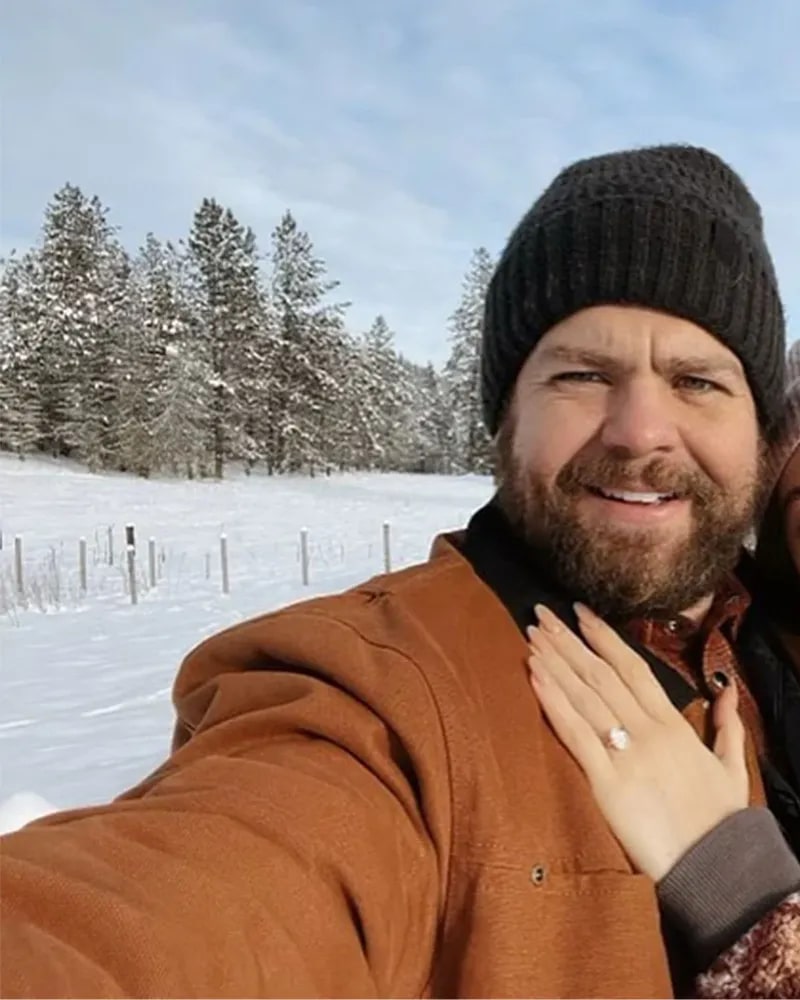 Osbourne has said, "I felt a weird obligation to talk about MS, as I'm in the public eye and I thought it would really benefit people." He also understands the stigma around MS and encourages people to be open about their diagnosis. With his courage and strength, Jack Osbourne is paving the way for those living with MS.
Jada Pinkett Smith's Reframing of Her Alopecia Diagnosis 
Jada Pinkett Smith was diagnosed with alopecia in 2018. Initially, she was "shaking with fear" at the thought of losing her hair. However, she soon reframed her diagnosis by reflecting on how the "higher power takes so much from people" and how she should accept this as part of her journey.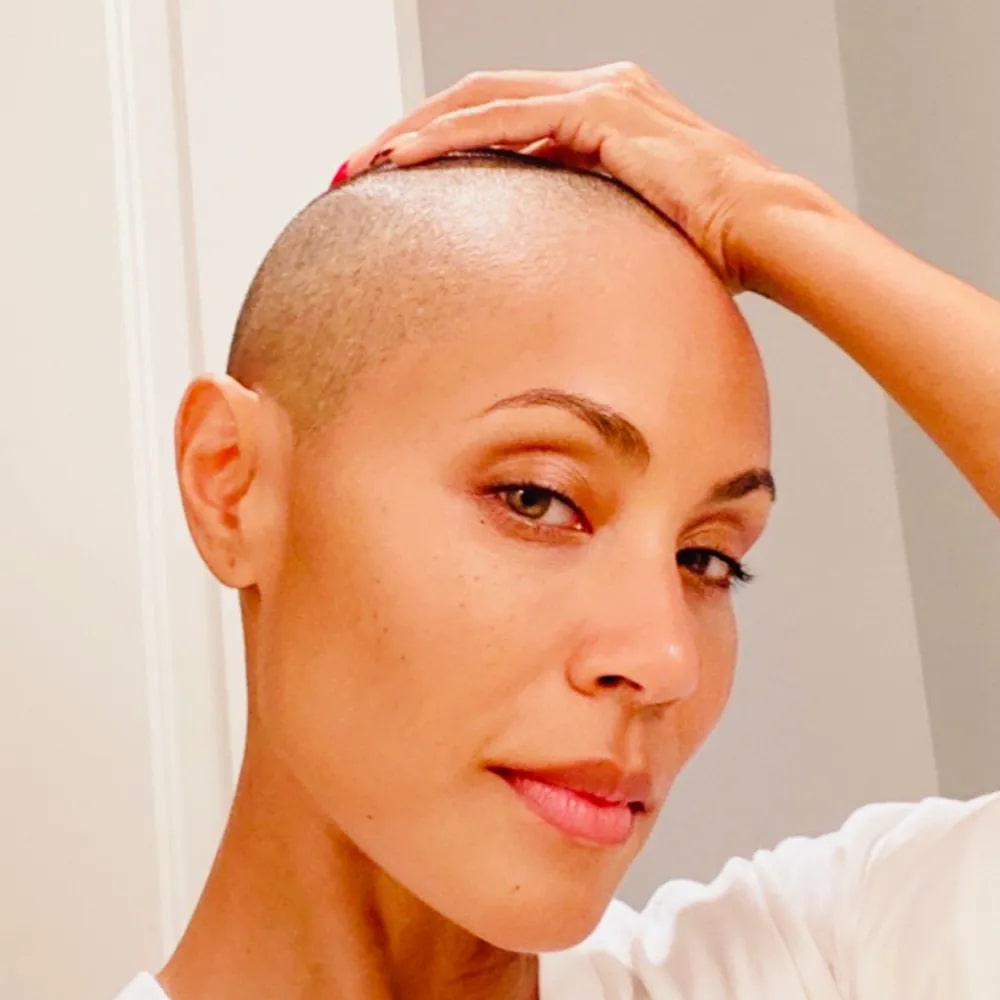 She shared her experiences on Red Table Talk, saying, "When I looked at it from that perspective, it really did settle me." Her story serves as an inspiration to many, showing that it's possible to find peace in even the most difficult of situations.
Living with Chronic Pain: Carrie Ann Inaba's Story
Carrie Ann Inaba is no stranger to overcoming health hurdles. Six years after disclosing her diagnosis of Spinal Stenosis, she recently revealed living with Sjogren's Syndrome.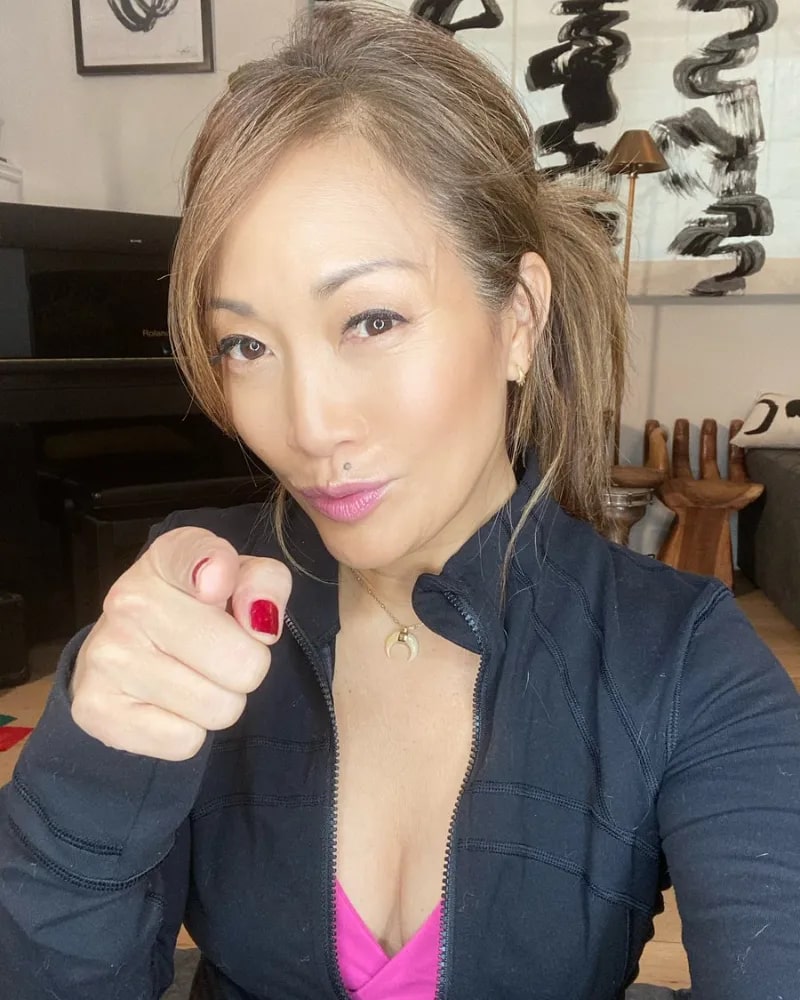 The Dancing with the Stars judge has opened up about the chronic pain she endures daily, saying, "It's hidden, so people can't see it or understand it. Pain is a life stealer. When you're in chronic pain, you become exhausted because your body is fighting this pain all the time." Inaba's story of resilience and strength has inspired many to take control of their health and find the courage to keep going.
Cara Delevingne: Embracing Her Psoriasis with Pride 
Cara Delevingne has been open about her psoriasis in recent years and gained attention for not covering it at the 2022 Met Gala. She told Glamour, "I've always talked about my psoriasis, so it wasn't new. But, I've never been more naked in public."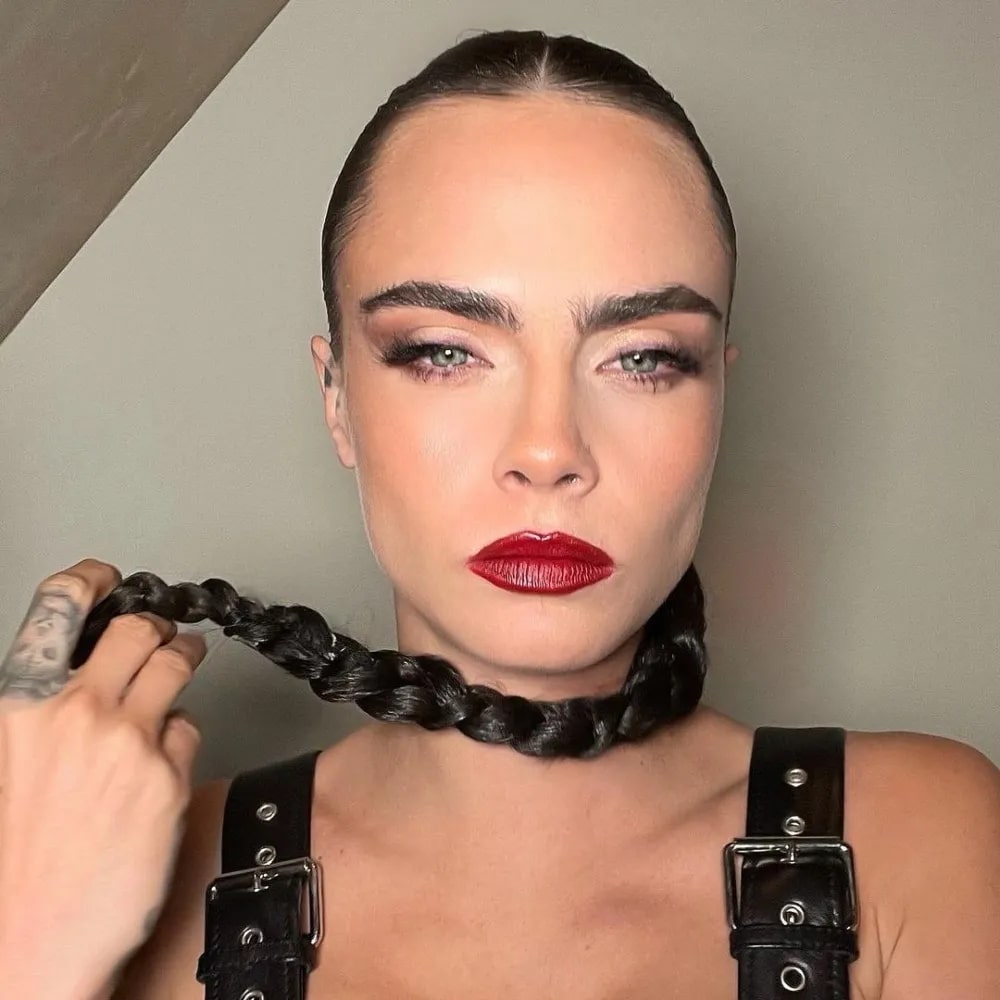 Despite it being a difficult condition to live with, she encourages others to take pride in it, saying, "It's not a beautiful thing to have — but you also have to be proud of it." Cara Delevingne is setting an example for those with psoriasis to embrace it proudly.
Kim Kardashian Opens Up About Her Psoriasis Struggle 
Kim Kardashian has become a beacon of hope for many with psoriasis. The renowned fashion icon and reality star have been open about her battle with the condition and how she has learned to accept it as part of her identity.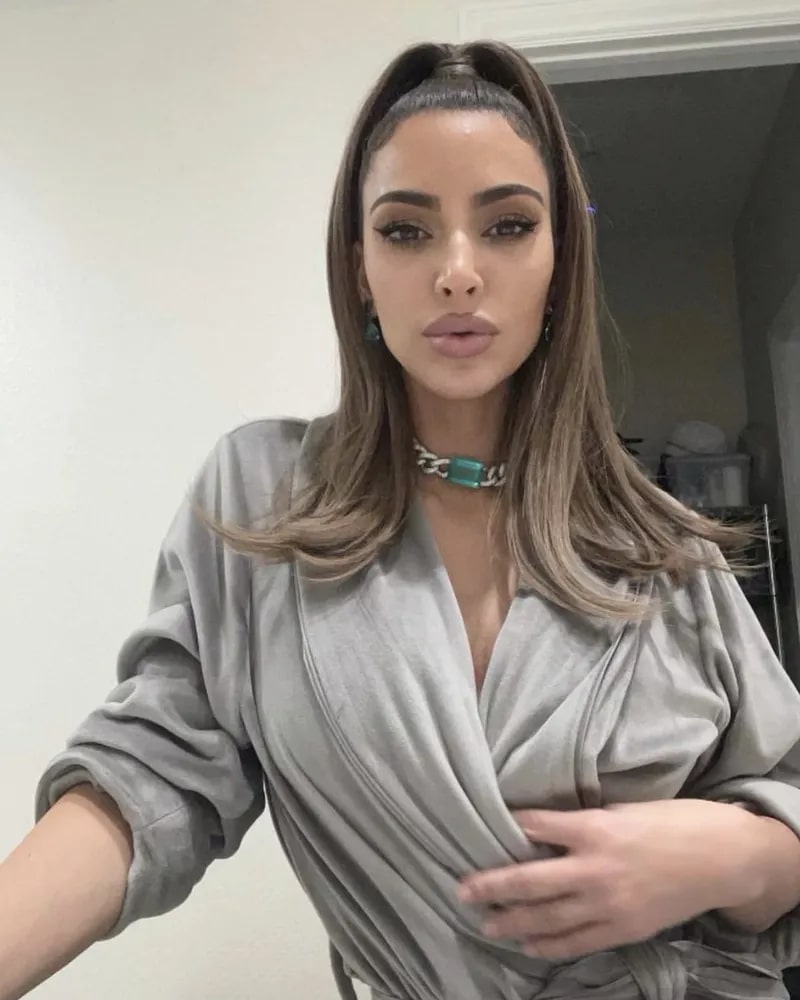 In earlier episodes of her family's show, Kardashian was seen expressing her distress. However, on her website, she wrote: "I'm always hoping for a cure, of course, but in the meantime, I'm learning to just accept it as part of who I am." Delving is not alone in this struggle – Kim Kardashian is standing with her!
Overcoming Type 2 Diabetes: Anthony Anderson's Journey 
Anthony Anderson is renowned for his roles in hit shows such as Black-ish. But did you know he's also living with Type 2 Diabetes? In an interview with Everyday Health, Anderson revealed his struggles in coming to terms with his diagnosis.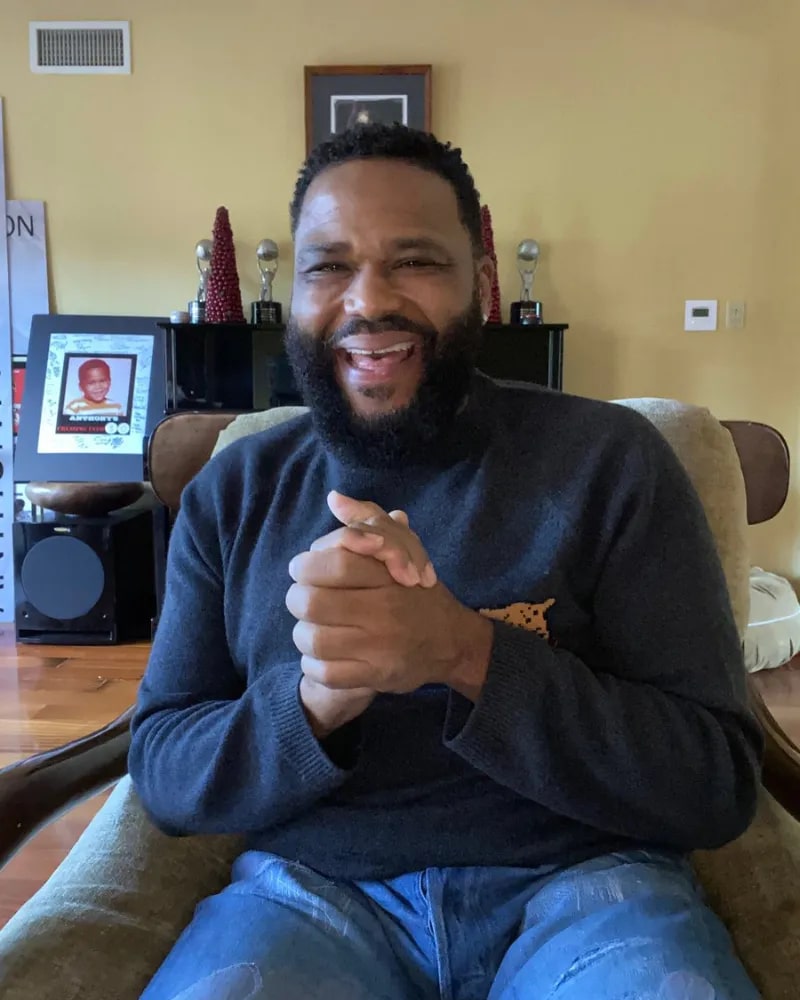 "I didn't take it quite as seriously as I should have in the beginning," he admitted. "It took an epiphany for me to realize I had to make a change." Anderson's inspiring story of determination and resilience reminds us that no matter the obstacle, we can all overcome our struggles.
Powerless in the Face of Anxiety: Gisele Bündchen's Story 
Gisele Bündchen's story of struggling with anxiety and panic attacks is one of powerlessness and distress. The former supermodel revealed to People that her position in life made her feel like she couldn't feel bad.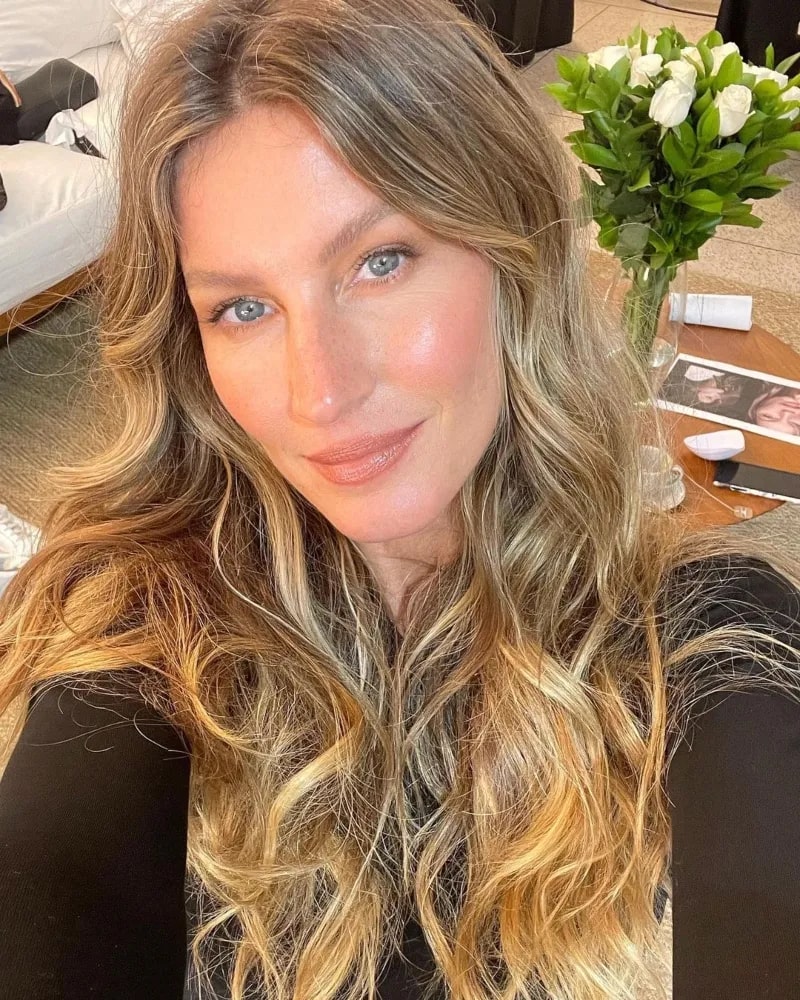 "I felt powerless," she said. "Your world becomes smaller and smaller, and you can't breathe, which is the worst feeling I've ever had." Despite her fame and fortune, Gisele was not exempt from the impact of anxiety.
Nick Cannon Embraces Lupus 
Nick Cannon has been quite vocal about his diagnosis of Lupus; he was diagnosed in 2012. In an interview with WebMD, he commented, "I don't always look sick, but there are times when I can't move in the morning. It's a tough disease."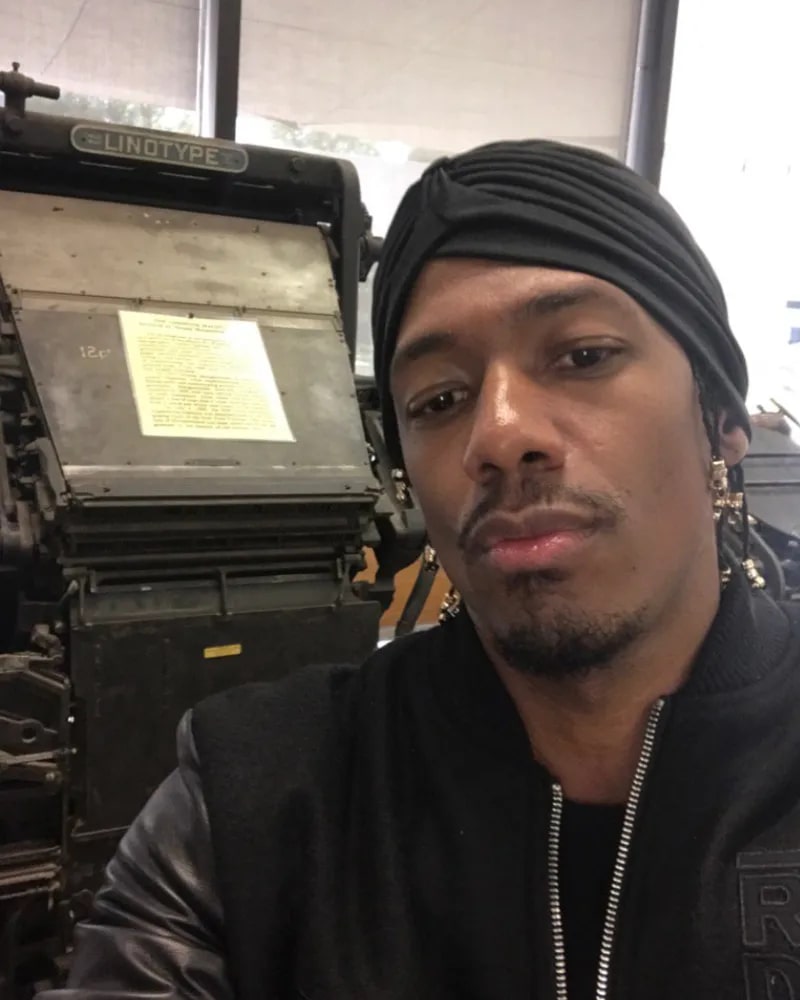 Not letting it get him down, Cannon continued, "I'm as vibrant and exciting as ever, maybe even more so now that I have this condition. I see it as a blessing instead of a curse. I have lupus, lupus does not have me." Nick Cannon is a beacon of strength, embracing his diagnosis and using it to motivate him to live life to the fullest.
Dan Reynolds: Living a Strong and Healthy Life Despite Ankylosing Spondylitis
In 2015, Dan Reynolds, the lead singer of Imagine Dragons, bravely revealed his diagnosis of ankylosing spondylitis. Initially hesitating to speak on the matter, Reynolds shared with Healio News that before his diagnosis, his condition was so severe he couldn't even move on stage.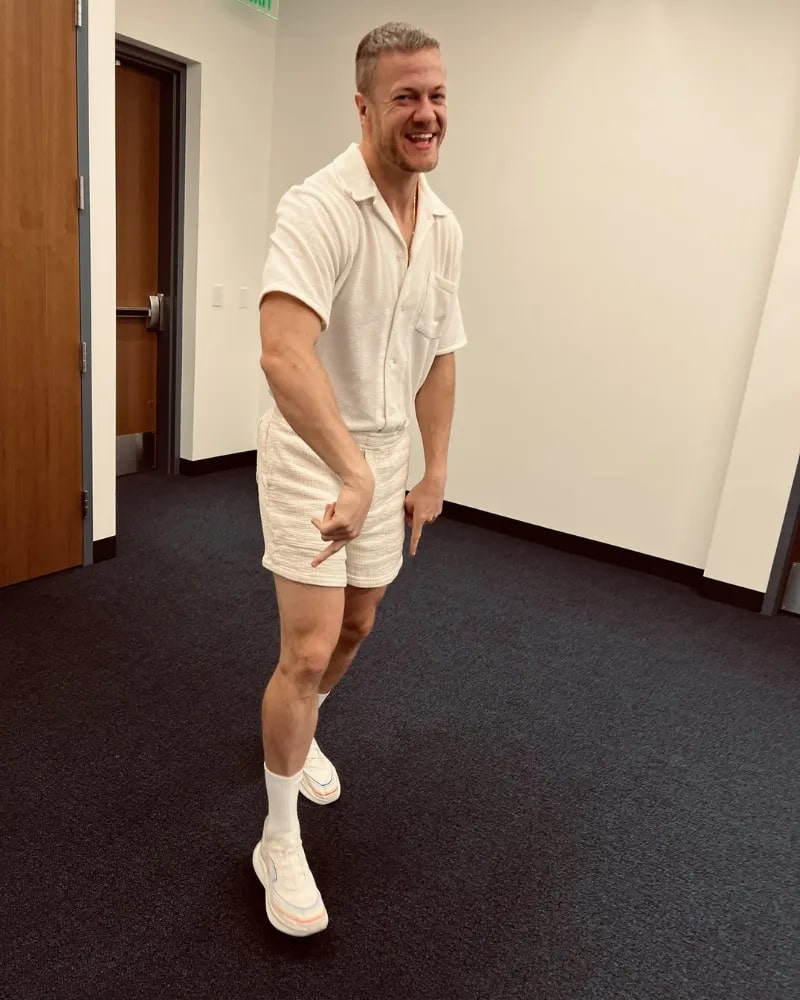 However, since learning about his ailment, he lives a healthy and strong life and does the things he wants. His inspiring story is a testament to the strength of the human spirit and shows that even the most challenging of diagnoses can be overcome.
Kristen Bell's Powerful Message on Perfection 
Kristen Bell shared an inspiring message with her fans as part of the #MyYoungerSelf campaign for the Child Mind Institute. She assuaged her audience, reminding them that no one is perfect and everyone has their share of problems.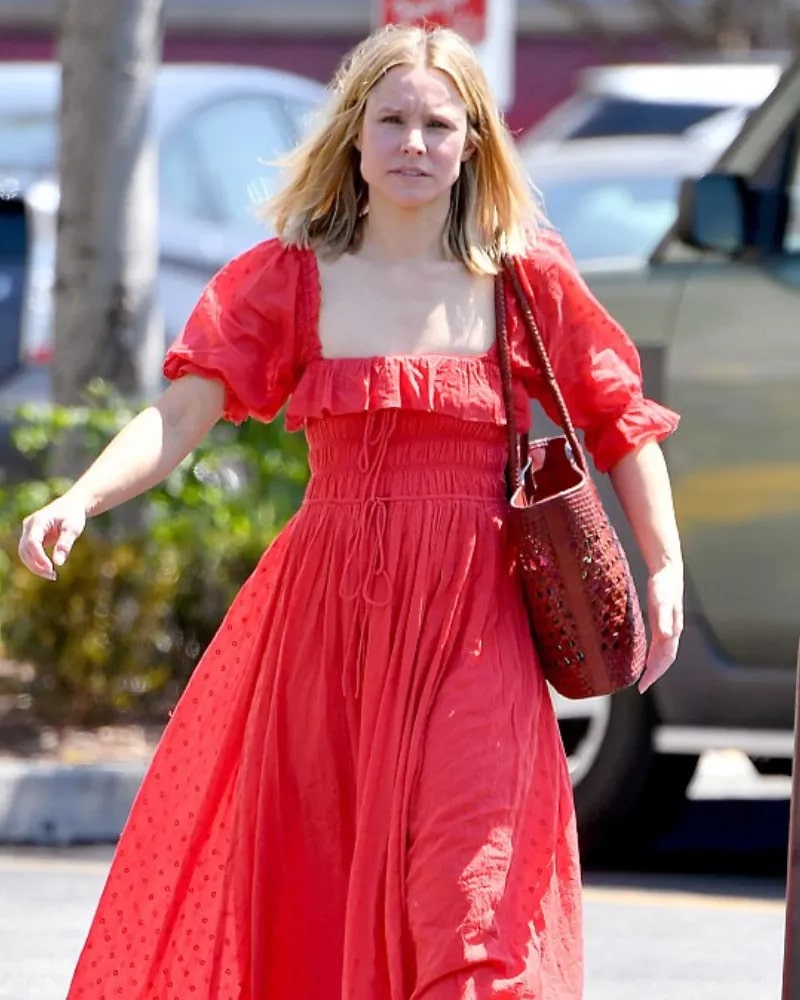 She encouraged them to embrace their worth on days when they don't wear makeup, shower, and feel down. She preached, "You deserve to feel just as beautiful on the days you wear no makeup, and the days you don't shower, and the days you feel like you're depressed." Bell's words offer a reminder that perfection is a game and we are all human.
Lil Wayne's Seizure Battle Revealed 
Lil Wayne has been battling a health issue out of the public eye for years, but in 2013 it became apparent when the rapper suffered three seizures in rapid succession.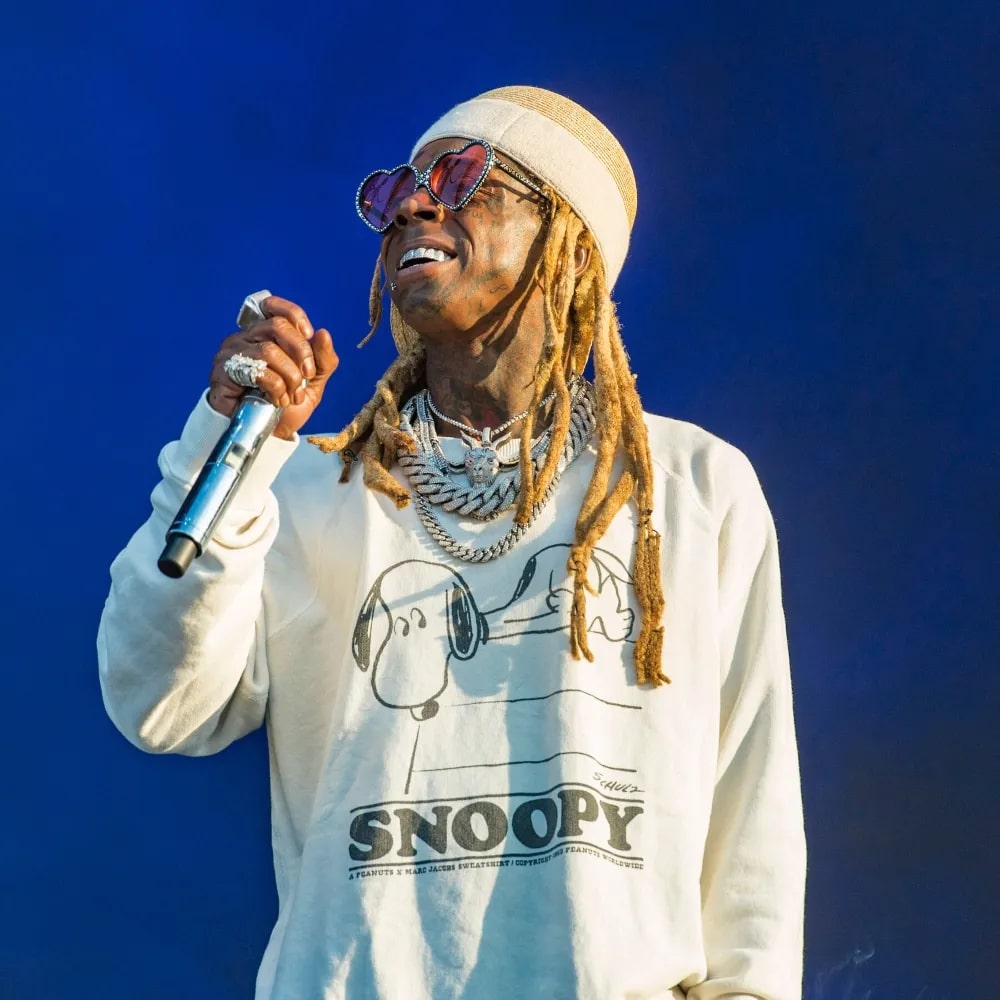 In response, he assured fans that this was not a new health issue but one he's been dealing with for a long time. "I've had a bunch of seizures," he stated. "Y'all just never hear about it." Despite the difficult situation, Wayne remains resilient, and his fans have rallied around him.
Life with Lyme: Yolanda Hadid's Unseen Battle
Yolanda Hadid is the star of Real Housewives of Beverly Hills and the mother of models Bella and Gigi Hadid. Open about her struggle with Lyme disease, Yolanda spoke to People about her daily battle.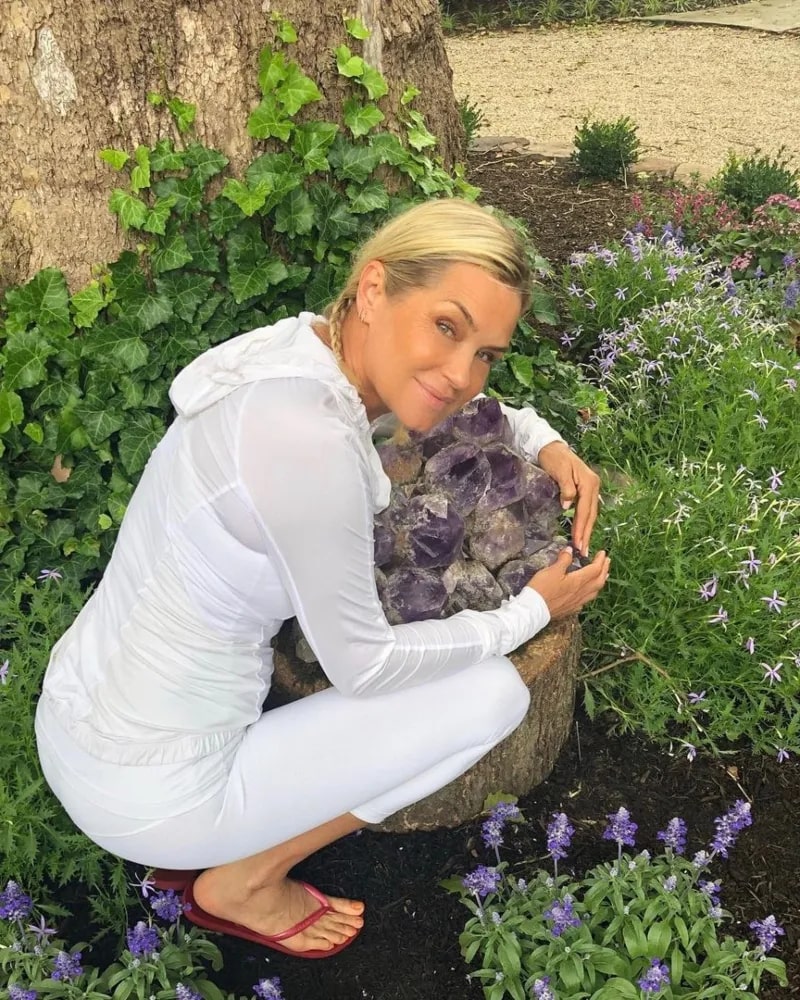 "There are rough days when you sleep 12 hours, and your joints ache, your brain is foggy, and anxiety takes over. There are symptoms that you can't see, but that bring you to your knees." Yolanda proves that we never really know what a person is going through – and that we should be kind and supportive of one another.
Bella Hadid's Inspiring Battle with Lyme Disease 
Bella Hadid's inspiring story of courage and resilience shows us that no matter what life throws at us we can still persevere and find strength. Following in the footsteps of her mother, Bella was also diagnosed with Lyme disease.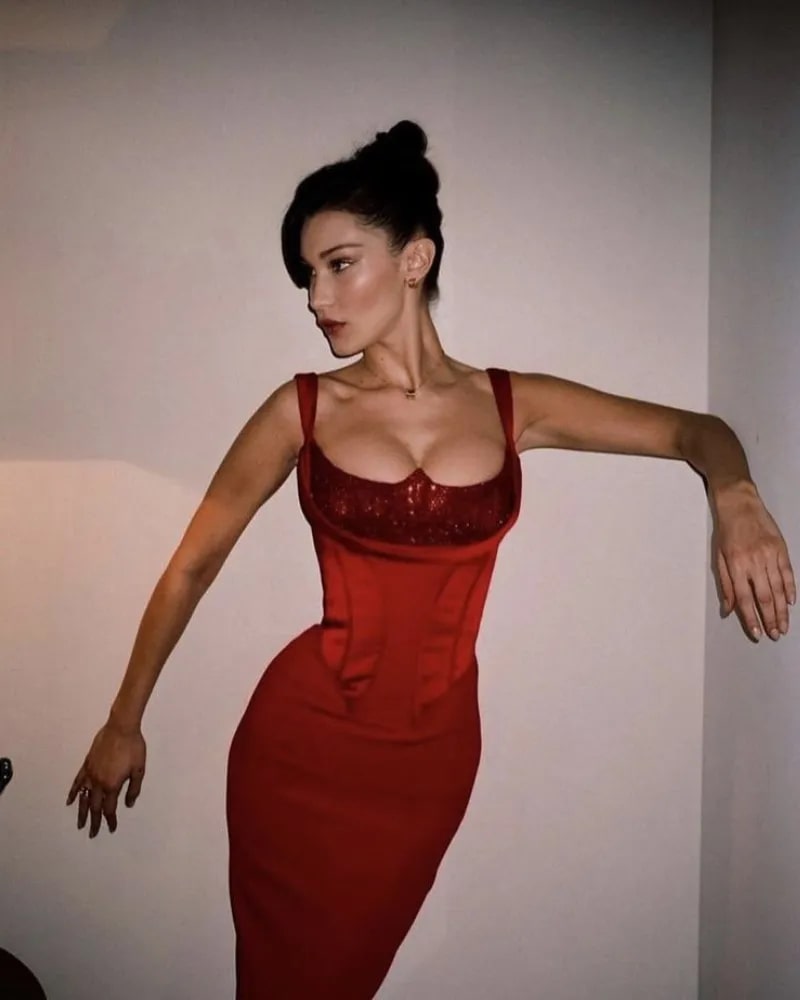 Despite the pain and discomfort that she experiences in her joints and brain, she continues to spread awareness and positivity about the condition. In her own words, she encourages us to look beyond appearances and acknowledge the struggles people face behind closed doors.
Alan Jackson's Decade-Long Battle with Charcot-Marie-Tooth Disease 
Country Hall of Famer Alan Jackson has been fighting a hereditary illness, Charcot-Marie-Tooth (CMT) disease, for over ten years. This neurological disorder affects movement and does not reduce life expectancy.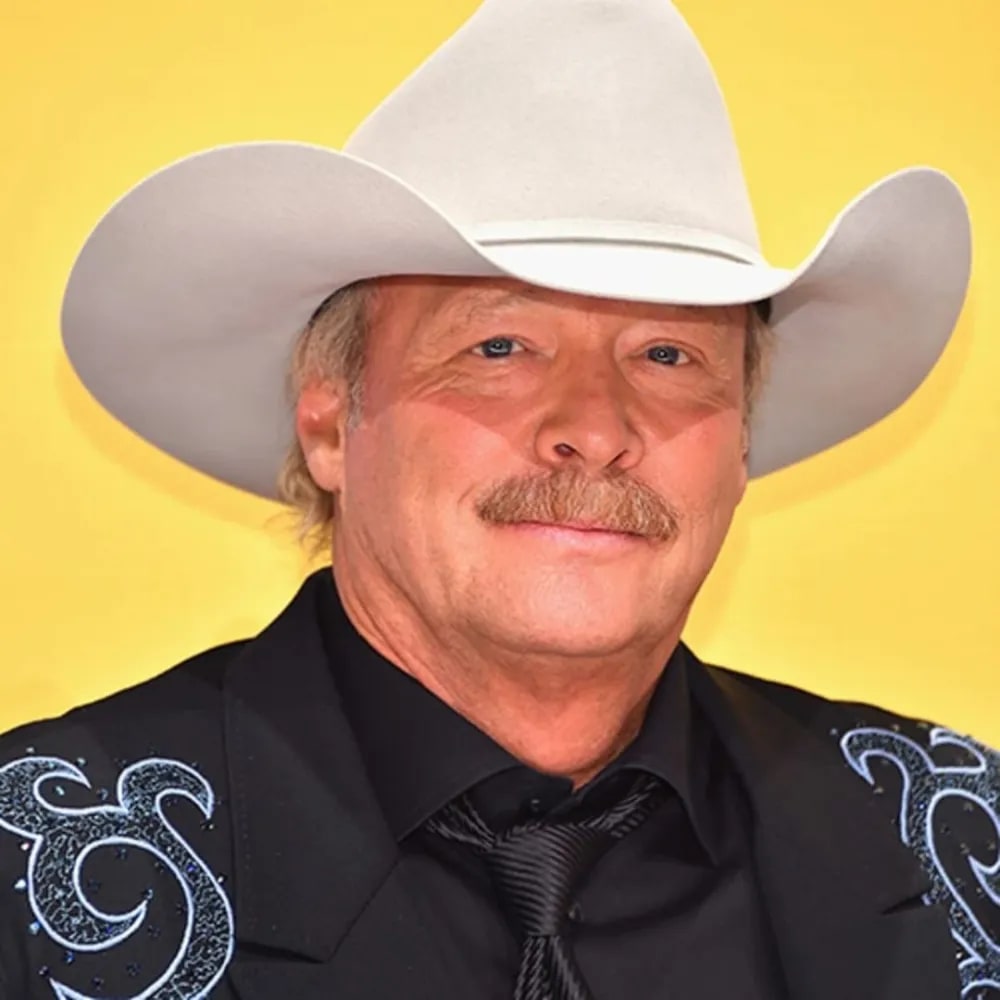 Recently, the singer-songwriter shared his struggles with CMT with his fans. "It's called CMT, ironically enough, because CMT was a big part of my career," Jackson expressed. Despite the diagnosis, Alan Jackson is determined to continue making music and living his life to the fullest.
Battling Pain to Keep Montel Williams' Show On Air 
Montel Williams is a beloved talk show host, however, his journey to success wasn't always easy due to some health issues. Despite the pain, he was determined to remain on the air and shared with Oprah, "[I would] let it go, refocus, come back out and sit down, and do another interview with a person. I was doing that every day."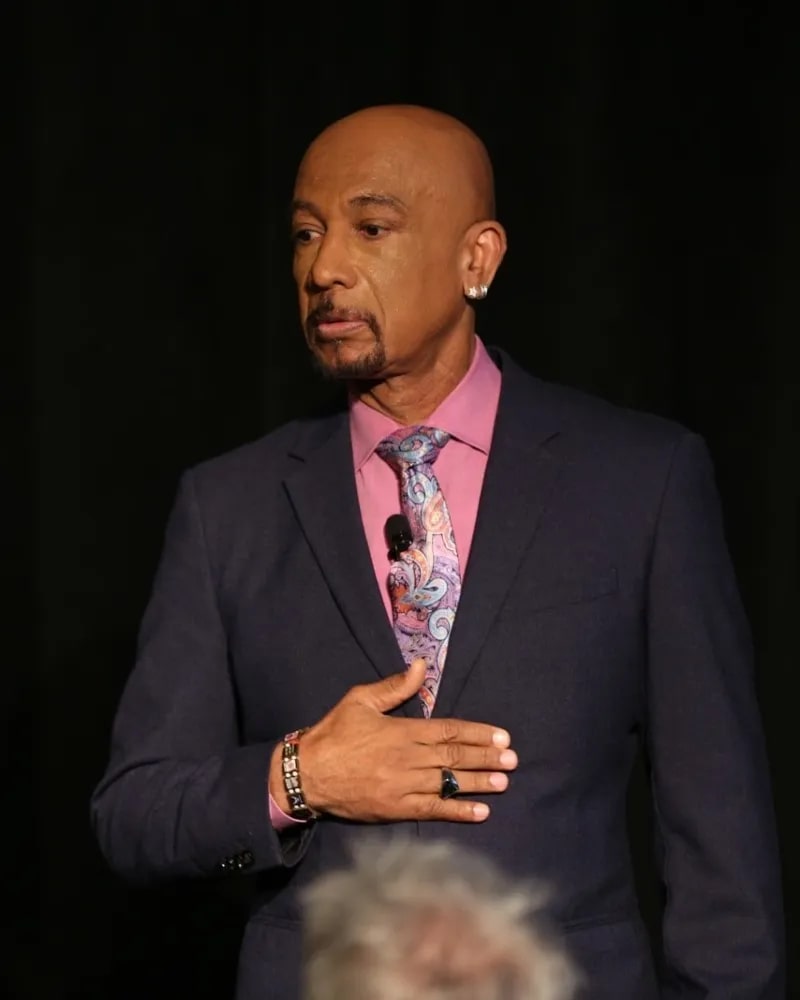 During the 1990s, Williams was diagnosed with multiple sclerosis. Setting aside the pain, he put in a relentless effort to keep his show on the air, inspiring viewers everywhere.
Embracing Hope: Gina Rodriguez's Journey with Hashimoto's Disease 
Gina Rodriguez had her life changed forever when she was 26 and diagnosed with Hashimoto's disease. Speaking to SELF Magazine about her diagnosis, she described feeling overwhelmed and powerless.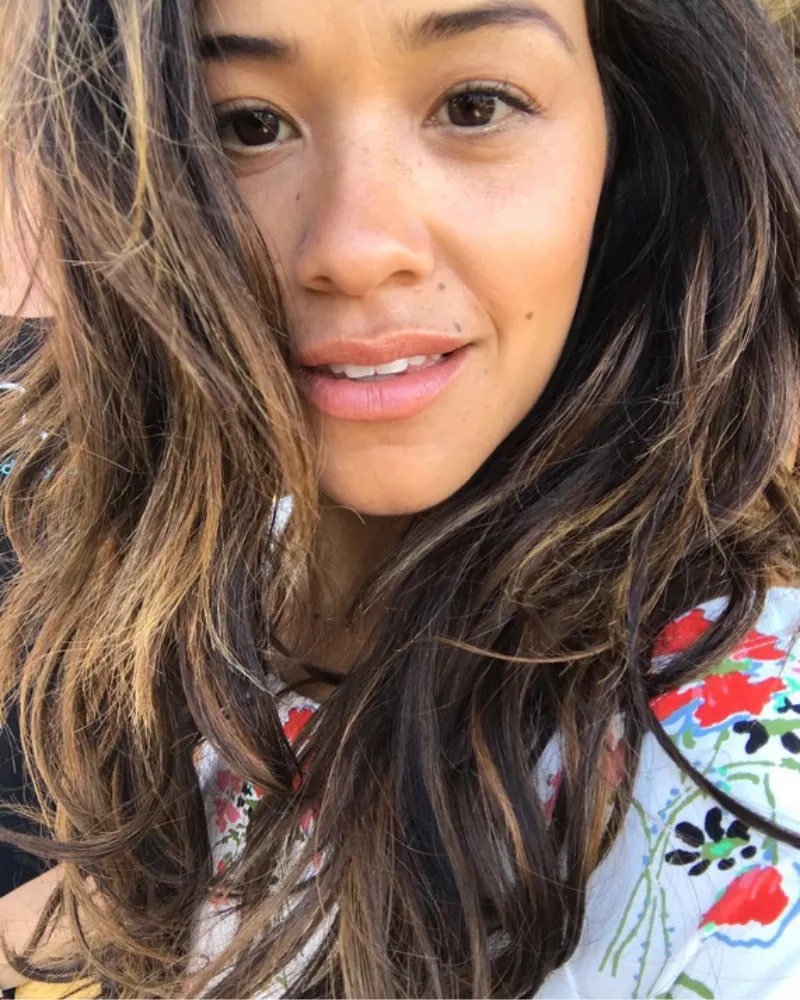 But she found solace in focusing on small goals to create a path forward. "When you say, just today, I'm going to choose this because I know it's going to make me feel better, that's not such a crazy Mount Everest," she said. Rodriguez's story embraces hope and shows that anything can be achieved.
Prince Charles Suffers from Arthritis 
Prince Charles has recently been seen with swollen fingers, likely due to arthritis. Dr. Nye, a senior lecturer at the University of Chester, explains that arthritis is a common condition among those over their 60s.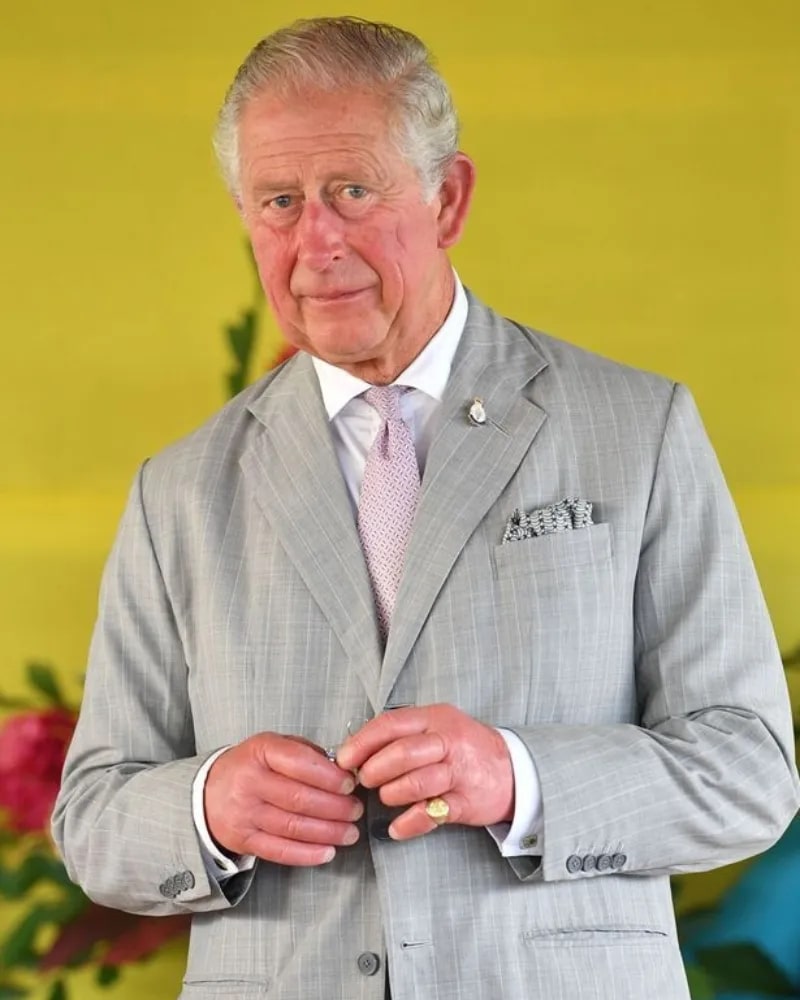 Thumb joints, finger joints, and even wrists can become stiff and painful, while medication can ease the pain but not the swelling. Let's hope Prince Charles finds a way to manage this condition and stay healthy!
Choosing Love: Evanna Lynch's Inspiring Journey 
Evanna Lynch, famous for her role as Luna Lovegood in Harry Potter, bravely opened up about her struggle with an eating disorder. She shared with Entertainment Tonight, "Every day is a choice between a negative voice telling you that you're not enough, and the voice of love saying you can be something."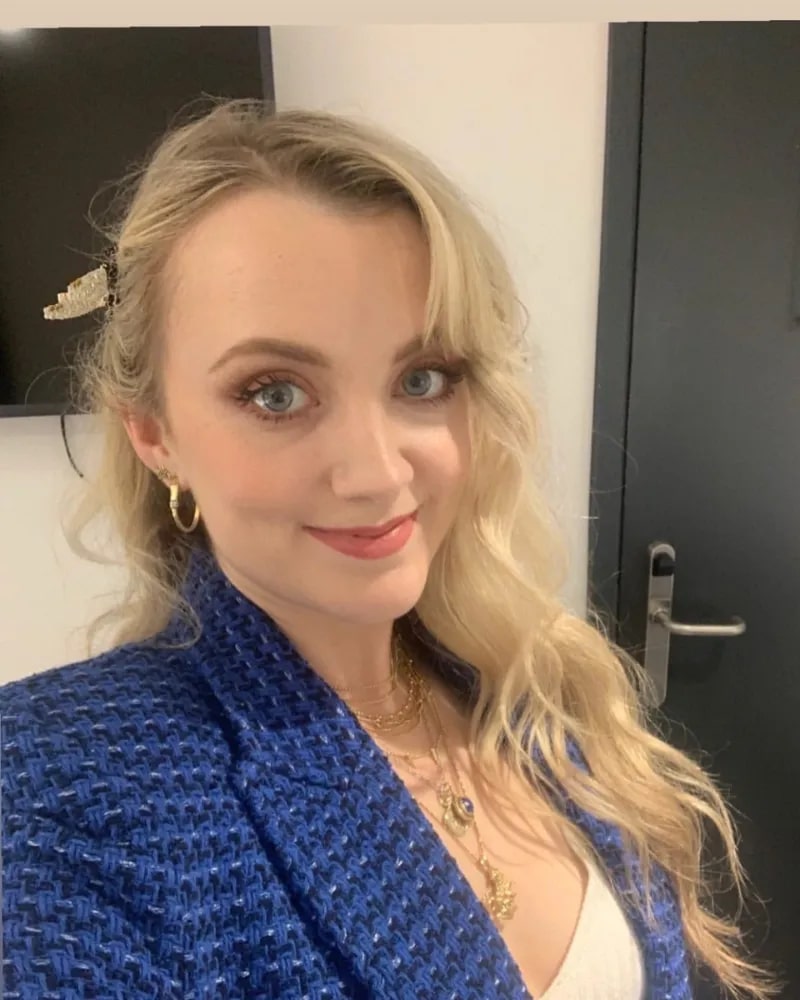 Evanna has chosen to put her trust in love and encourages others to do the same. She believes that "just making the choice to say, 'I'm going to choose love,'" is the key to overcoming any obstacle.
Bono's 30-year Battle with Glaucoma 
For 30 years, U2 lead singer Bono has been donning his signature sunglasses to protect his eyes from light sensitivity caused by glaucoma.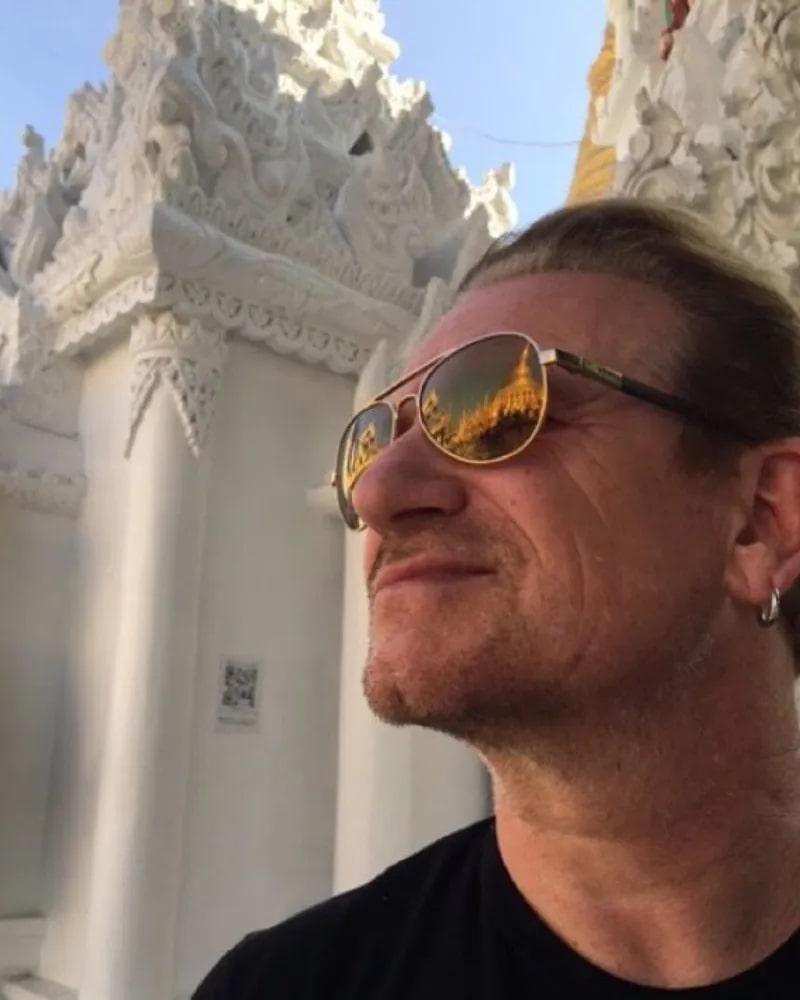 The musician recently revealed his decades-long battle with the condition on The Graham Norton Show, highlighting the importance of eye health. Bono's iconic style may have been stylish but functional. Despite the diagnosis, he's still rocking out on stage and inspiring fans around the world.
Allan Houston: Giving Back to the Community 
After a successful NBA career, Allan Houston has gone on to become the general manager of the Westchester Nicks. He has made it his mission to raise awareness and contribute to his community by participating in the Endo Pharmaceuticals 2011 "Apply Yourself!" campaign.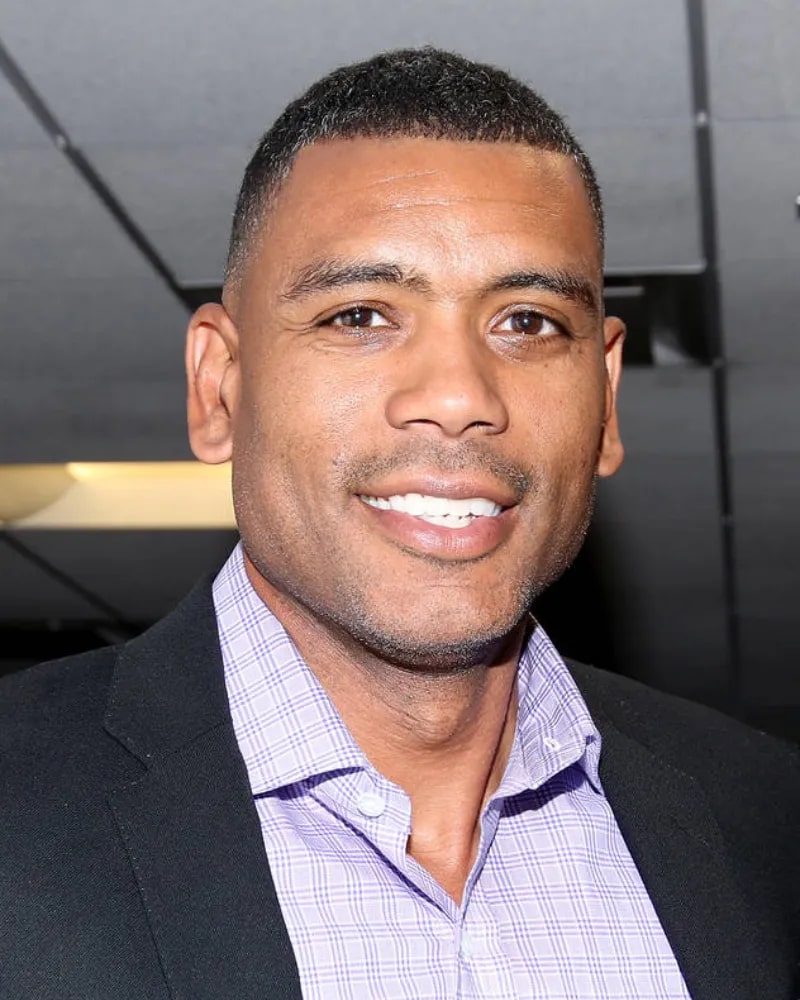 Despite his chronic arthritis forcing him to retire, Houston is still grateful for the opportunities he had in his athletic career. He reflects, "I did everything that I possibly could to get back and finish my career the way I would have liked to. But, the injury wouldn't allow me to do that. This is the right time for me to move on."
Overcoming Adversity: Toni Braxton's Lupus Journey 
Toni Braxton shocked the world in 2008 when she revealed her lupus diagnosis. Despite being petrified and scared initially, Braxton refused to be a victim and instead chose to take control of her life.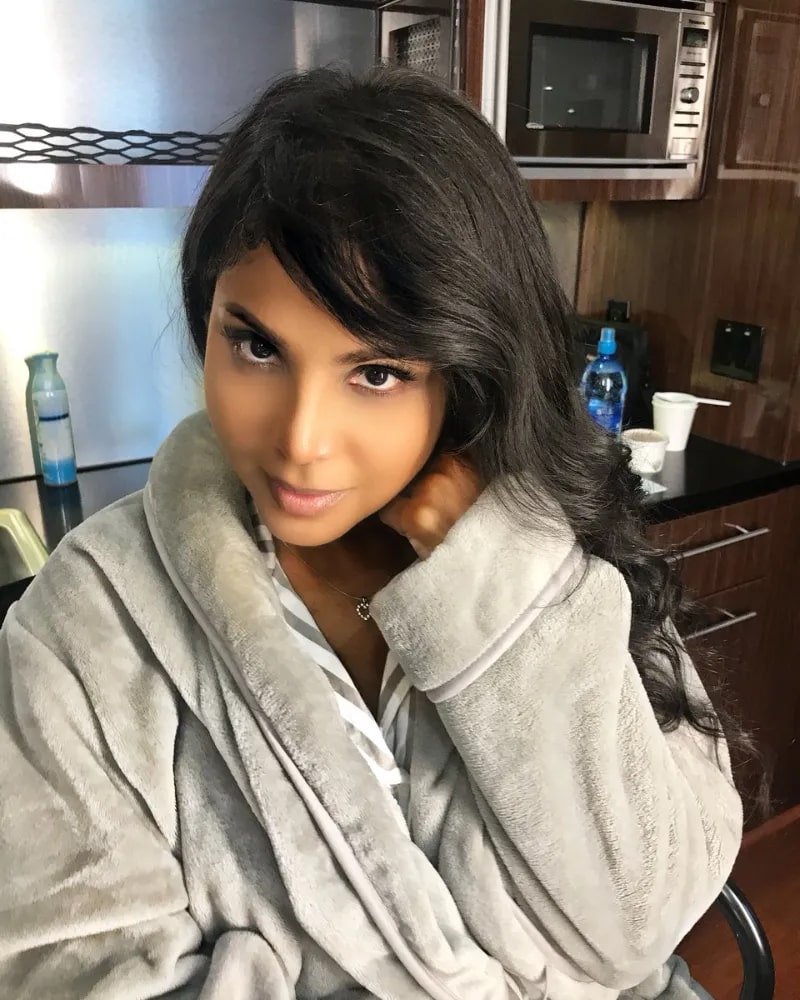 She opened up to Prevention magazine, saying, "I realized I had to change my life. I may have lupus, but I decided I was not going to be a victim." Although Braxton has had to face more difficulty in performing due to her condition, she continues to uplift and inspire her fans with her journey.
Bret Michaels: Overcoming Challenges with Courage 
Bret Michaels is an iconic singer best known for his time as the frontman of Poison. But many don't know that he has been living with Type 1 Diabetes since the age of six.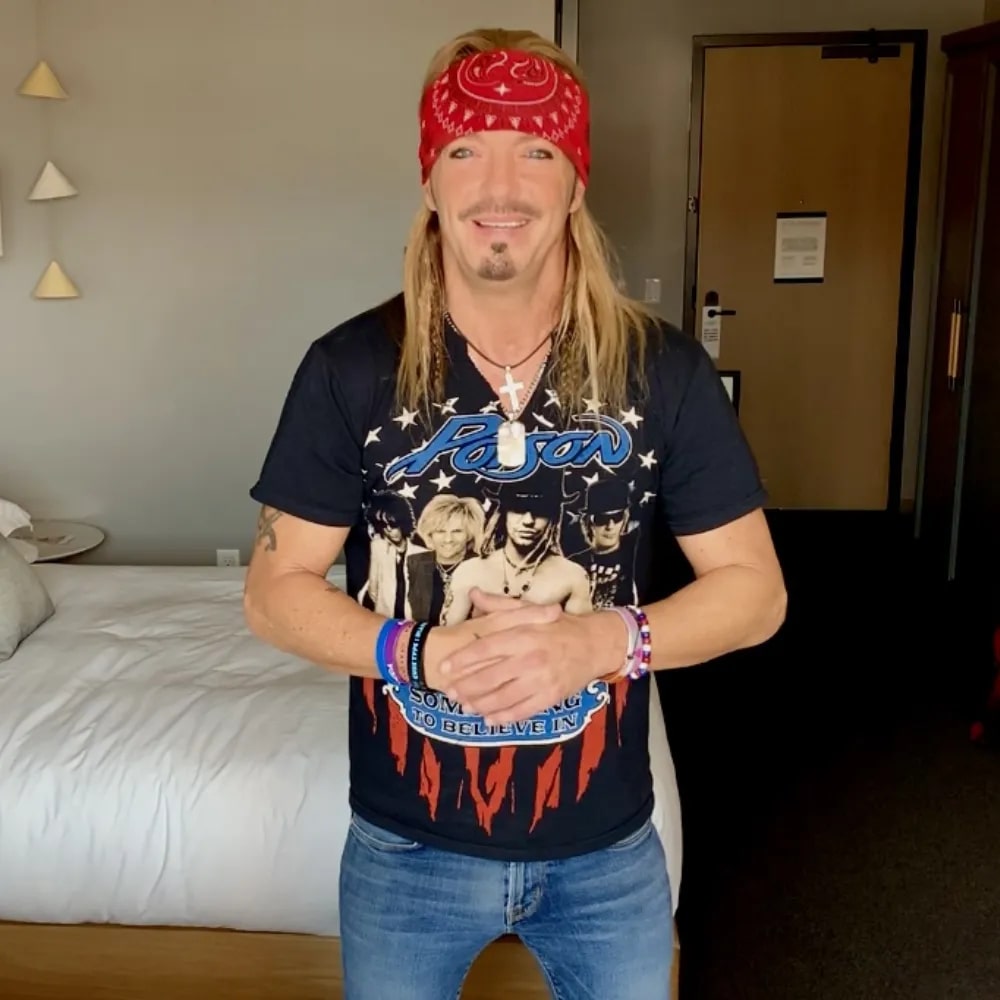 After collapsing on stage in 1987, Michaels decided to turn his health struggles into an opportunity to help others by dedicating his time to charity work. In an interview with Yahoo! News, he said, "I've been beat up, but I've never felt defeated." Michaels is a true inspiration, demonstrating strength, courage, and commitment in the face of adversity.
Alyssa Milano's Urgent Call to Action 
Alyssa Milano has long been outspoken about her struggles with postpartum depression and generalized anxiety disorder. In an essay for TIME, she wrote: "Mental illness is not always visible and the solutions are not straightforward – yet we must not make it harder for Americans who desperately need care."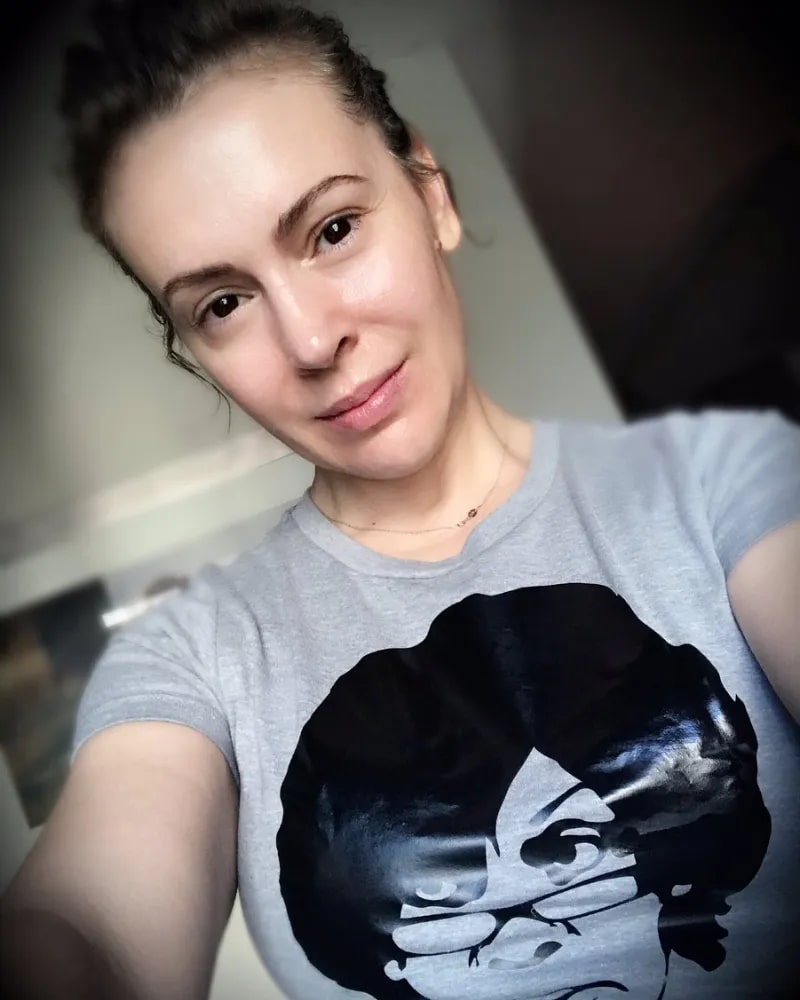 Even though she was fortunate enough to have the resources and insurance coverage to get the help she needed, Milano urges us to take action for those who are not as lucky. Let's heed her call.
Sam Faiers: Battling Pain and Illness with Courage 
Sam Faiers is a true star known for her work on Mummy Diaries and an appearance on Celebrity Big Brother. During the filming of the latter, she, unfortunately, fell ill. Later, she revealed the news of her Crohn's disease diagnosis.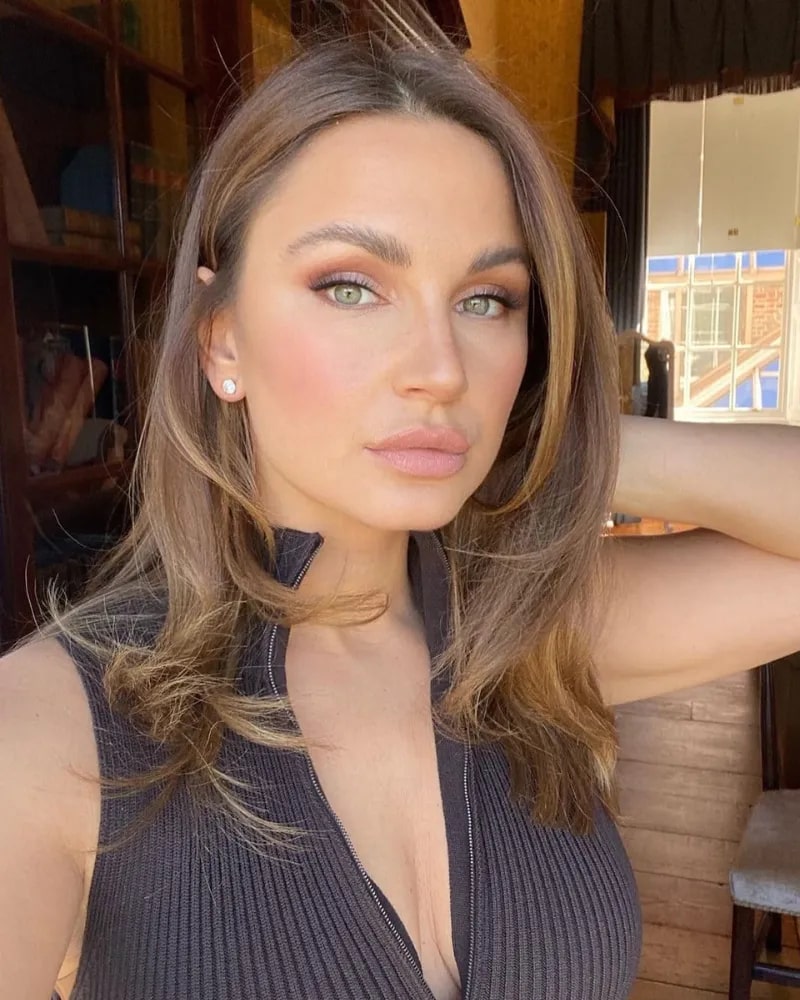 She shared her struggles with BT, "My body was in shut down and I had to push through the pain. I was crying due to the pain, and had boils on my face, no energy, and terrible joint pain in my ankles preventing me from walking." Despite the odds, Sam is courageously fighting her illness and inspiring others.
Mariah Carey: From Denial to Music 
Mariah Carey was diagnosed with bipolar II disorder in 2001, yet it wasn't until 2018 that she discussed it publicly.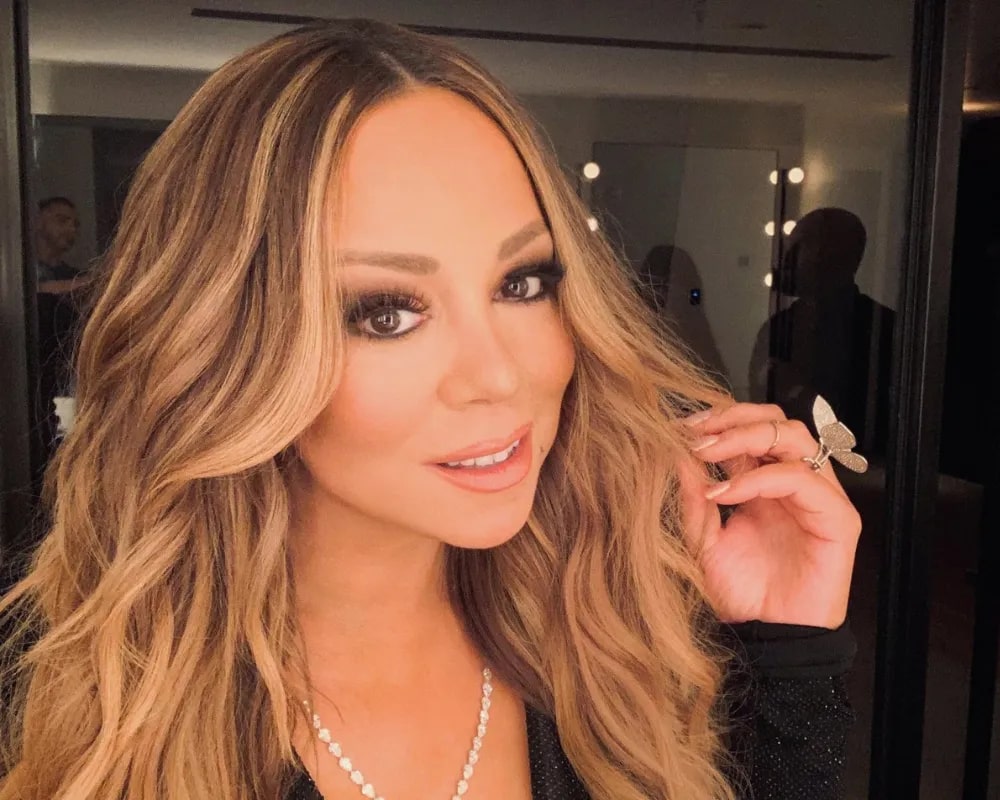 The singer's journey from denial and isolation to finding support and returning to what she loves – writing music – is a remarkable example of strength and resilience. With the help of treatment and positive people around her, Mariah has overcome her struggles and found a way to create art from them.
Surviving Chronic Lyme Disease: Alec Baldwin's Story 
Alec Baldwin is one of the most recognizable faces in the entertainment industry. But away from the spotlight, Baldwin has faced a difficult battle with chronic Lyme disease.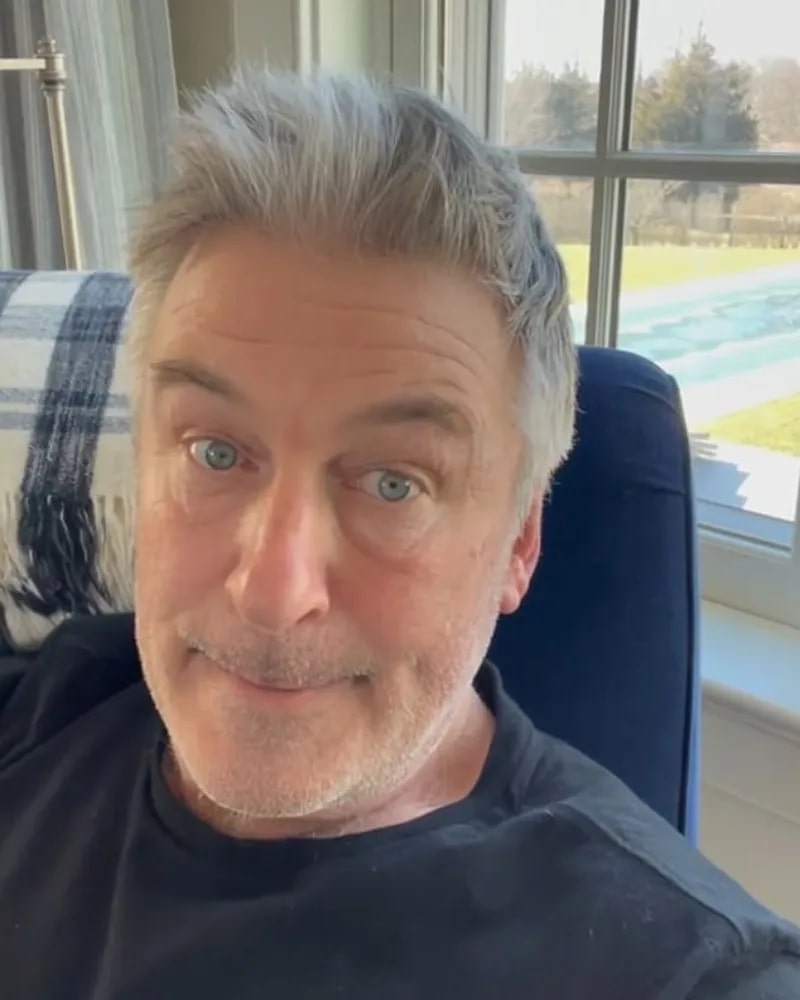 He describes the first time he was diagnosed as the worst of all and believed he wouldn't make it. To protect his children, Baldwin now closely monitors them for tick bites to ensure they don't suffer from the same condition. Baldwin's story is a testament to the power of resilience in the face of adversity.
Will.I.Am.: How Music Manages His ADHD 
Will.I.Am. is an acclaimed musician, both solo and as part of the Black Eyed Peas, living with ADHD. He has found solace in music and credited it for helping him manage his symptoms.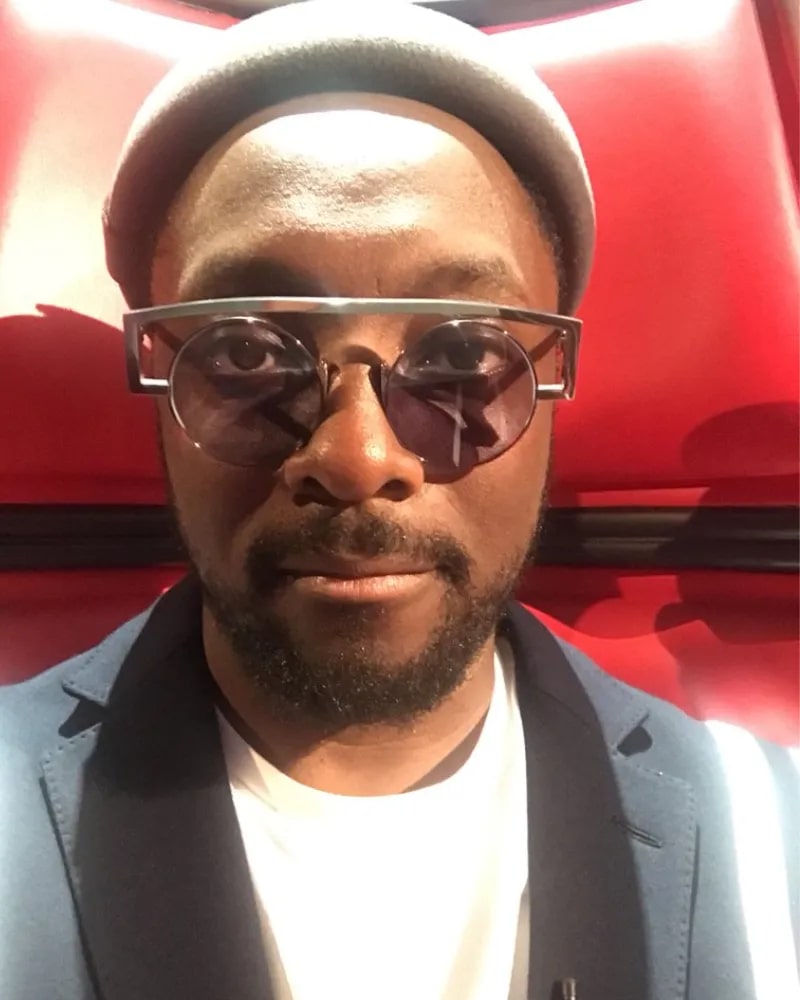 In 2013, he told Mirror, "The traits associated with ADHD work well for me in studios, helping me to keep my attention and focus on the task at hand." Through music, Will.I.Am. has found an effective way to manage his ADHD.
Tia Mowry Breaks the Silence on Endometriosis 
Tia Mowry knows the struggle of endometriosis all too well, and she's not afraid to speak up about it. In her Women's Health op-ed, the actress bravely discussed her battle against the condition and how she felt isolated in her journey.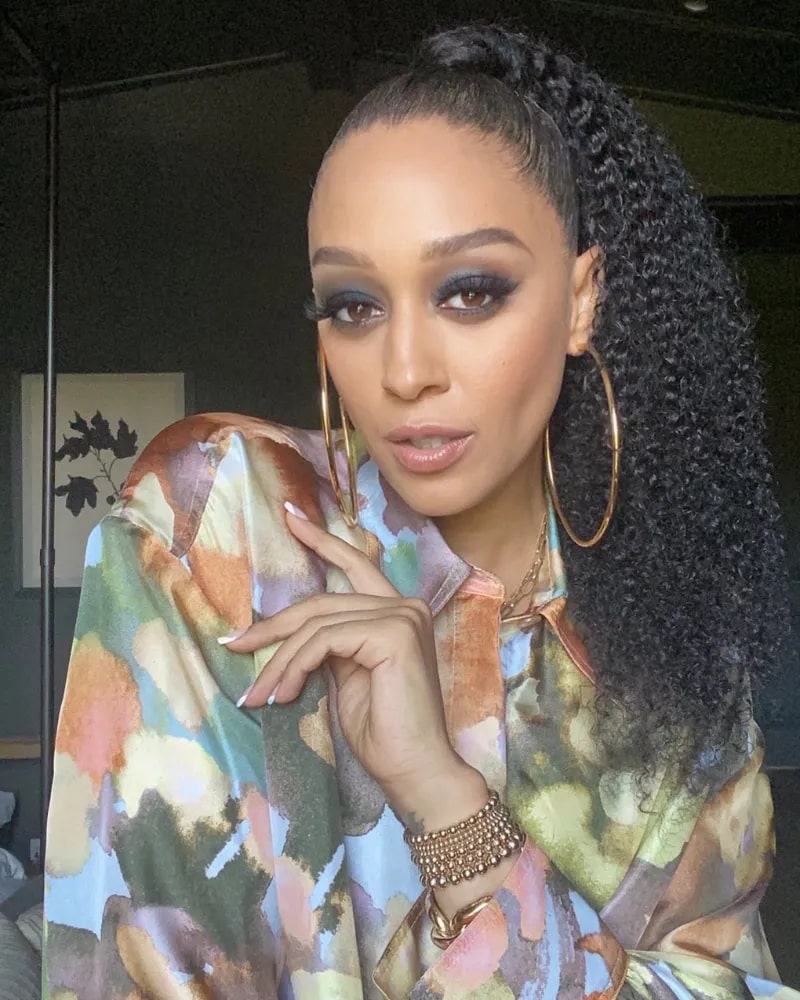 "I thought I was alone," she confessed, "because no one I knew personally had dealt with this." Mowry is determined to break the silence and empower other Black women facing the same issues. With her story, she's showing them they don't have to suffer in silence.
Achieving Freedom Despite Struggles: Kristin Chenoweth's Journey With Ménière's Disease
Kristin Chenoweth's rise to fame was long and hard-fought. From Broadway to Hollywood, she overcame many obstacles. But at 24, she began to struggle with vertigo and migraine headaches.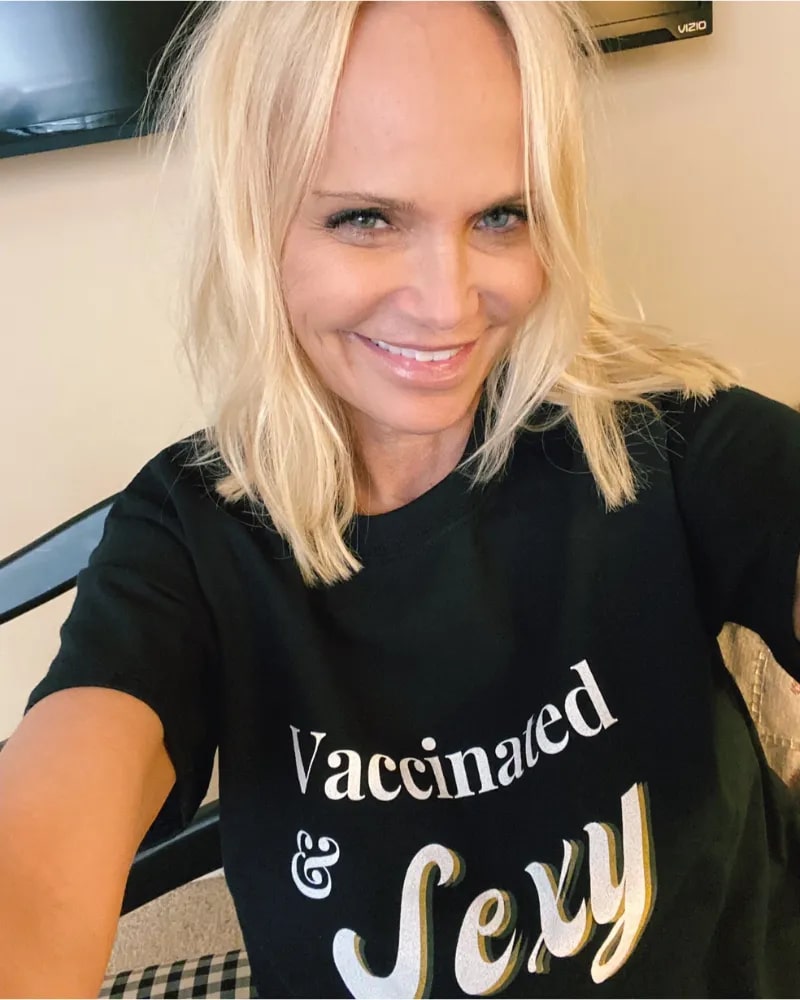 It took another six years before she was diagnosed with Ménière's disease, an inner ear disorder. Despite the challenges she faced, Chenoweth has found freedom in acknowledging her illness. As she told Women's Health, "I don't want to appear weak, but the older I get, the more I go, 'I have this, and today might not be the best day,' and that's very freeing."