45 Cheap Products that Save You From Buying the Expensive Stuff
Are you one of those people who believes that there has to be a simpler and less expensive way to do things? Do you tend to dig around for products that are simple yet just as effective? That's probably why you love the way Amazon offers reviews by real people who let you know whether the item works.  They will tell you if the item is just inexpensive or awesome and inexpensive. 
The online marketplace gives everyone a chance to market their wares, and there are tons of people out there who figure out simple solutions that solve household problems in a way you would not expect.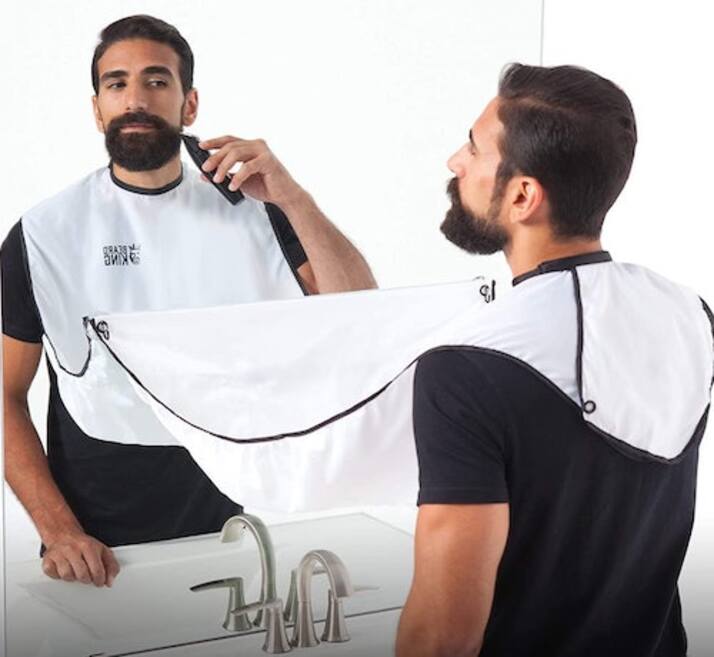 Here is a selection of cheap and effective products that will save you money and get the job done. So keep reading to find a different solution to your next household problem.  And remember to read the reviews!
Save Your Knives with this Sharpener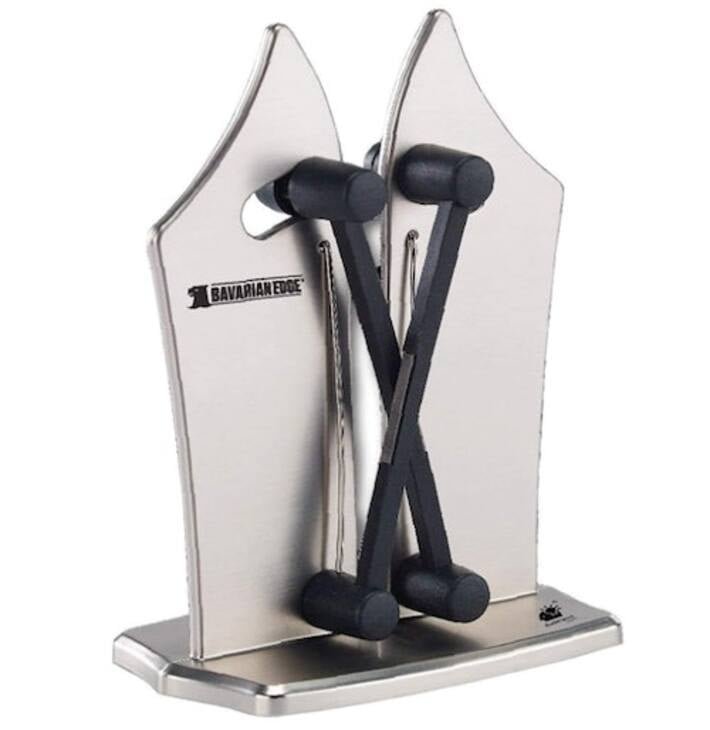 This might look like some kind of tool from the 15th century, but this knife sharpener puts a fine edge on your kitchen knives that you thought were done for. All you need to do is pull the blade through those tungsten carbide arms. They automatically adjust to the shape of your knife. Run the knife through a few times and your knife will come back to life.  
Keep the Grease Off of You and Your Counter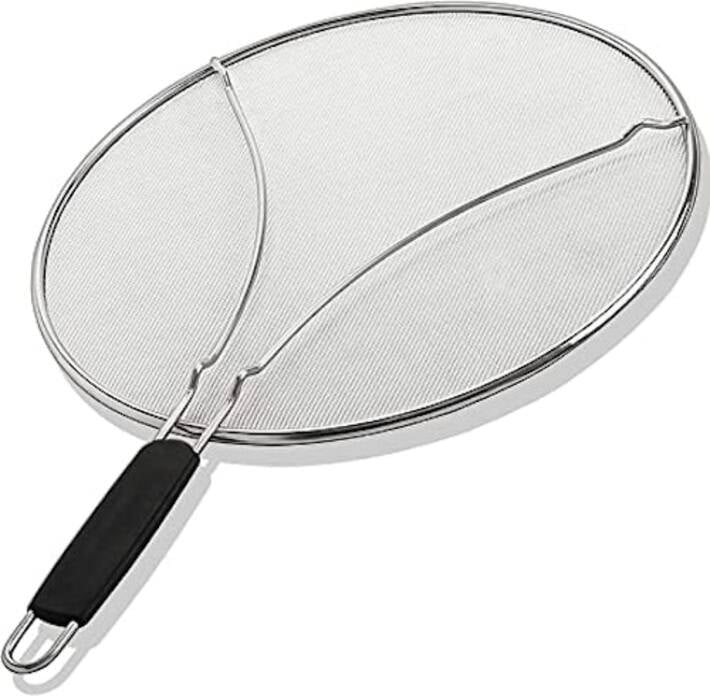 For many cooks frying has its drawbacks due to the splattering of oil, which can actually burn you if you're not careful. If you've been burned too many times, here's your solution, the answer to every cook's fear of frying. The splatter screen sits on top of the pan and keeps the oil from jumping up and harming you. It also keeps the counters and oven much cleaner. 
The Easy to Read Meat Thermometer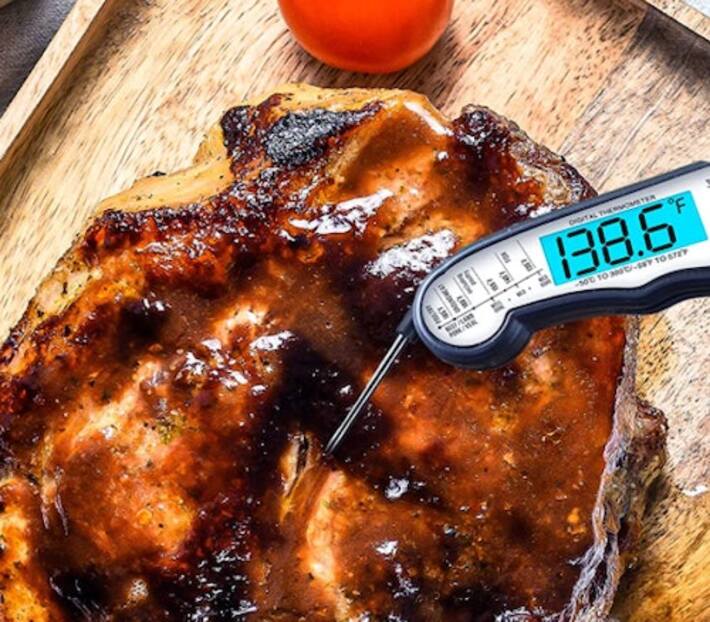 When you are using one of those recipes that suggest using a meat thermometer, this is the one you need.  Some find most of those gizmos very hard to read, but this one is so easy; it lights up to tell you the temperature. And it comes with a chart right on the handle to remind you of safe cooking temperatures for various kinds of meat. 
Turn Your Mirror into a Vanity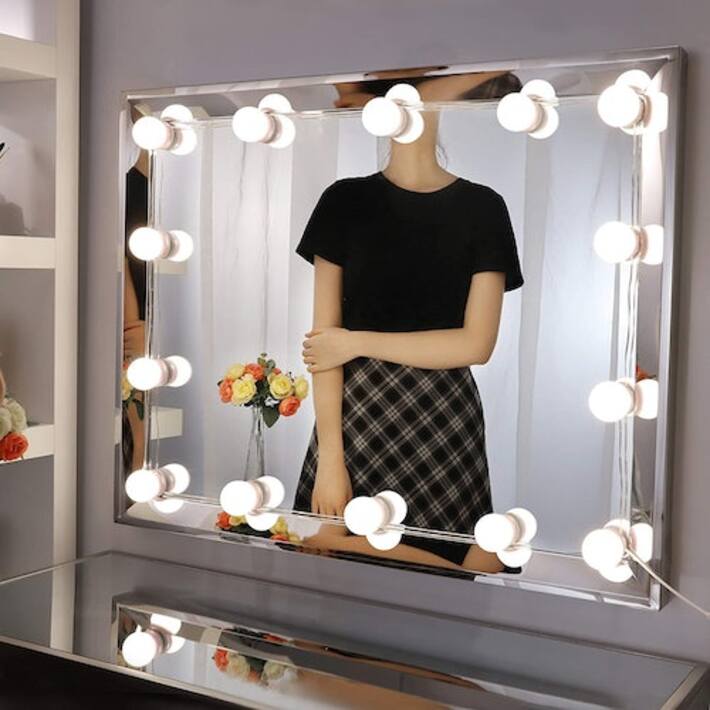 When you put your makeup on in the morning, you need to think about how your face will look outside of the warm lighting of the house. If you haven't found anything that offers a way to check that, this is your lucky day. These LED lights attach to the mirror and light you up with outdoor-type lighting. You can immediately test your makeup and adjust.
Healthy Vegetables Growing In Your Home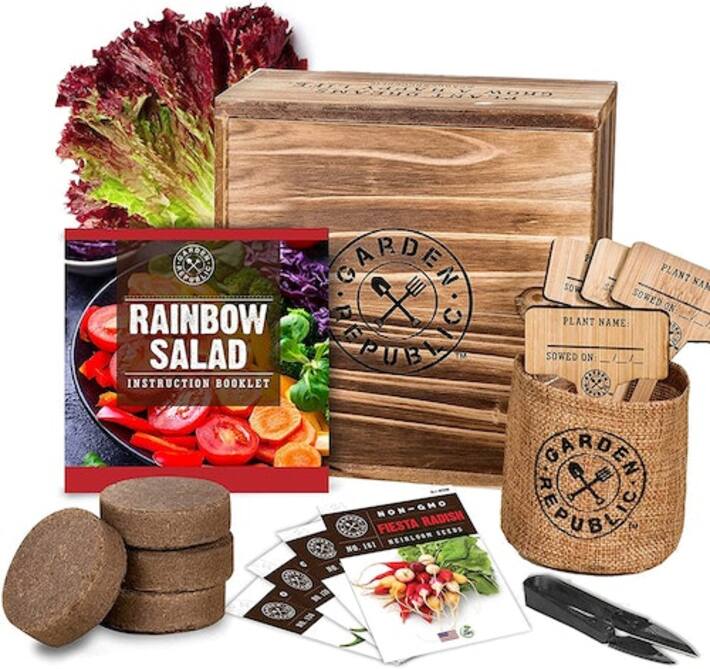 You may not be the farmer type, but when you see this kit you'll have a brand new hobby.   If you are  into non-GMO produce, the prices at the market are enough to put you off of that habit. But you can very easily grow your own vegetables at home, and you don't have to be a farmer to do it. The kit allows you to grow the produce inside the kitchen on your balcony and includes soil, seeds, shears, and an info guide. 
A Surge Protector You Can Take Anywhere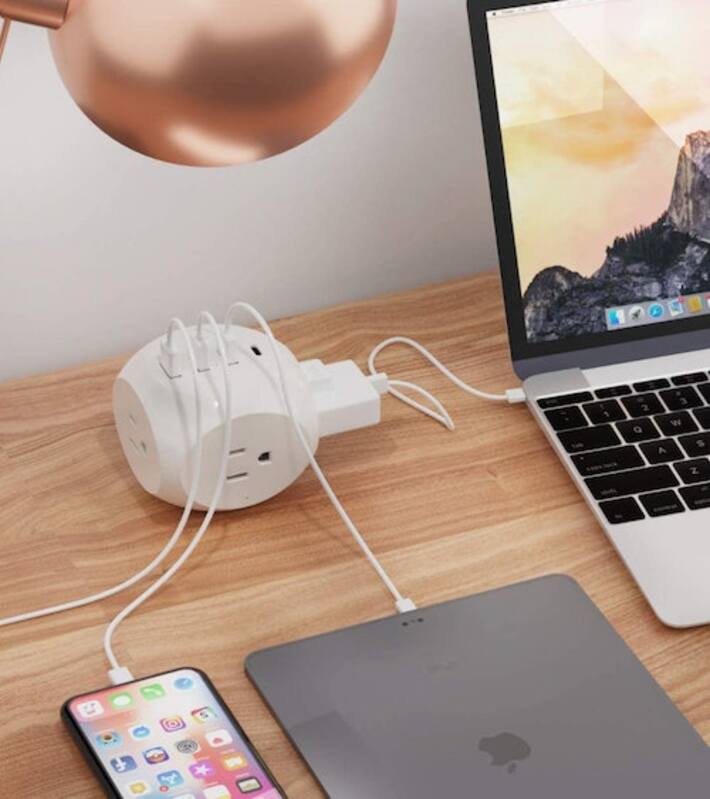 When you're packing to go away, one of your must-haves is a surge protector, but try finding one that's small enough to fit into a carry-on. Well, it's here. This one has three grounded inputs, three USB charging ports, and one USB-C port. The technology ensures that you can get high-speed charging so no waiting around until you can use your phone. And for all that it weighs less than one pound.
The Lint Remover that Doesn't Need Replacement Sheets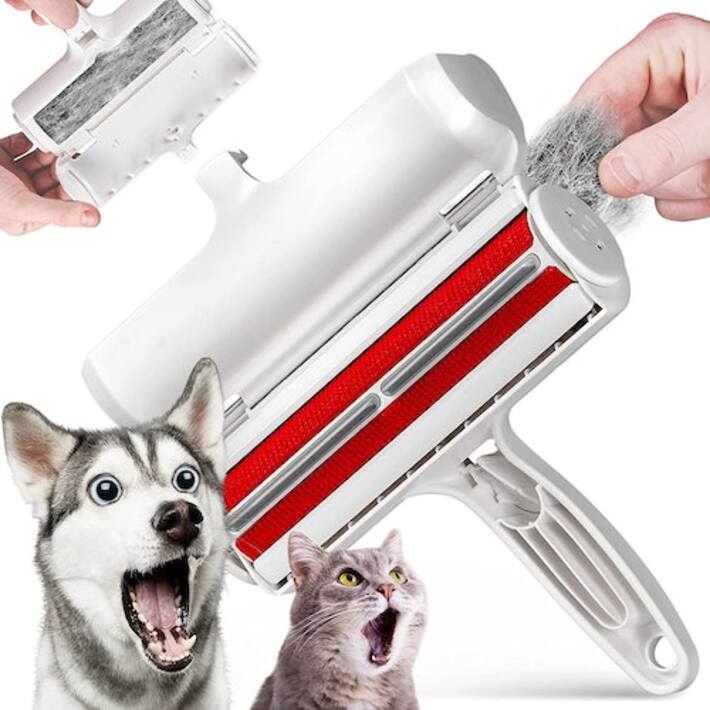 Over 100,000 reviewers rave about this lint remover, so you can call it a sure bet. Instead of sticky sheets, and without batteries, this simple tool has an incredible ability to pick up hair, lint, fur, and all other kinds of debris and trap it inside a little compartment. You just empty the compartment and keep going.  
Save Yourself a Visit from the Plumber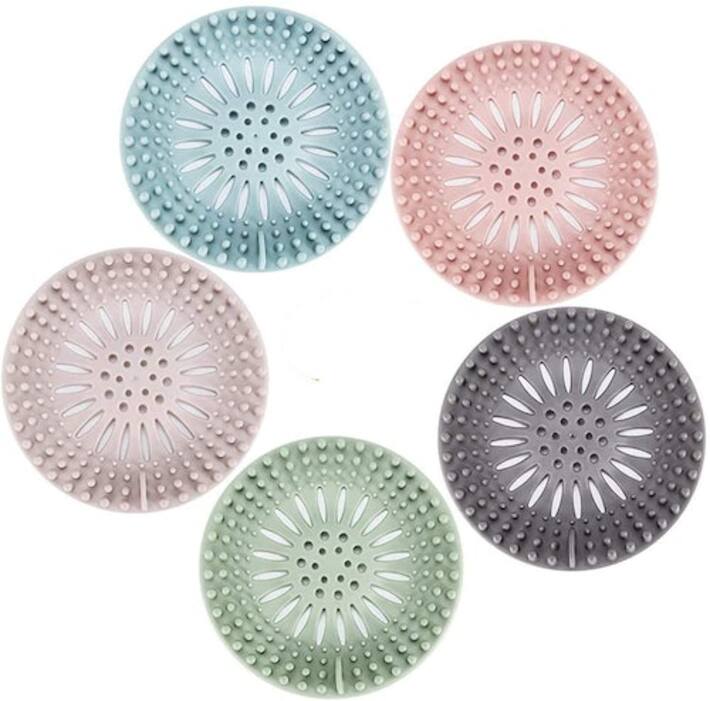 These attractive drain covers will do the job that your current one cannot – catch even the smallest piece of hair or food and keep it from going down the drain. This is the best way to avoid a clog which always ends up in an expensive visit from the plumber. Over 9,000 reviewers love these pretty plastic covers. 
Protect Your Floors!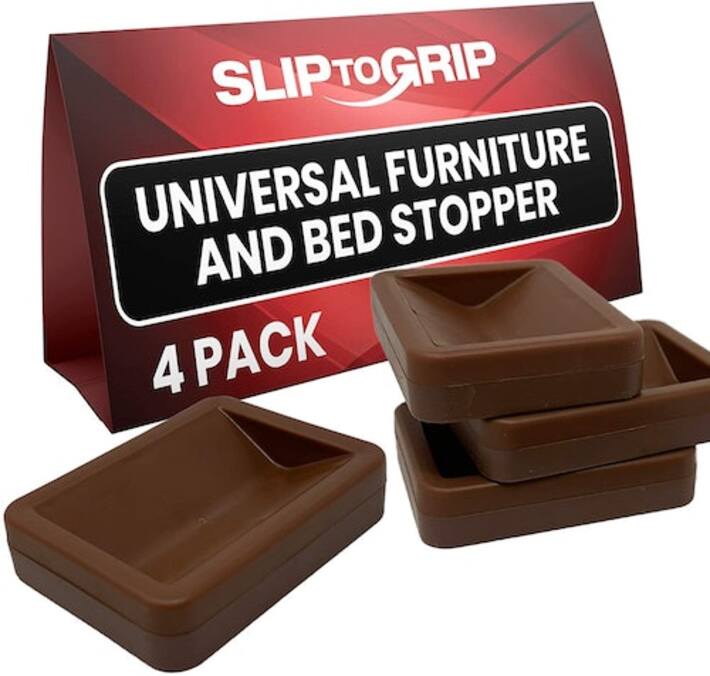 When you have to move a heavy piece of furniture, you hope that nothing will happen to your floors. Seeing a scratch is so annoying, but you don't have to worry if you have these sturdy furniture stoppers. They come for $11 a pack and you can rest easy that your furniture won't shift and if you have to move it, you can do so without worry.  
Be Your Own Barista!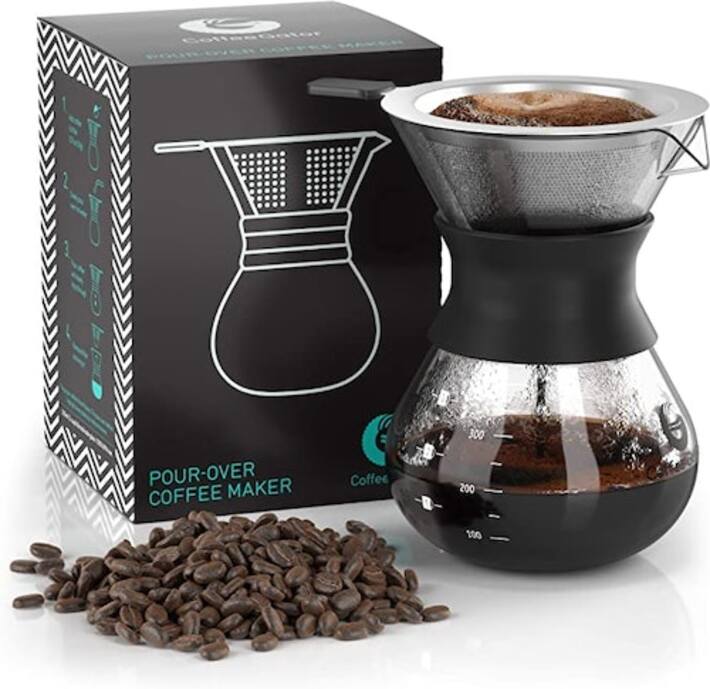 No need to rush to the coffee shop in the morning. Stay home in your pjs and brew yourself a powerful cup of coffee in this elegant coffee maker. There's a heat-resistant carafe and mesh filter, and you'll always have enough for a second cup because this baby holds 10.5 ounces.  
Your Personal Plumber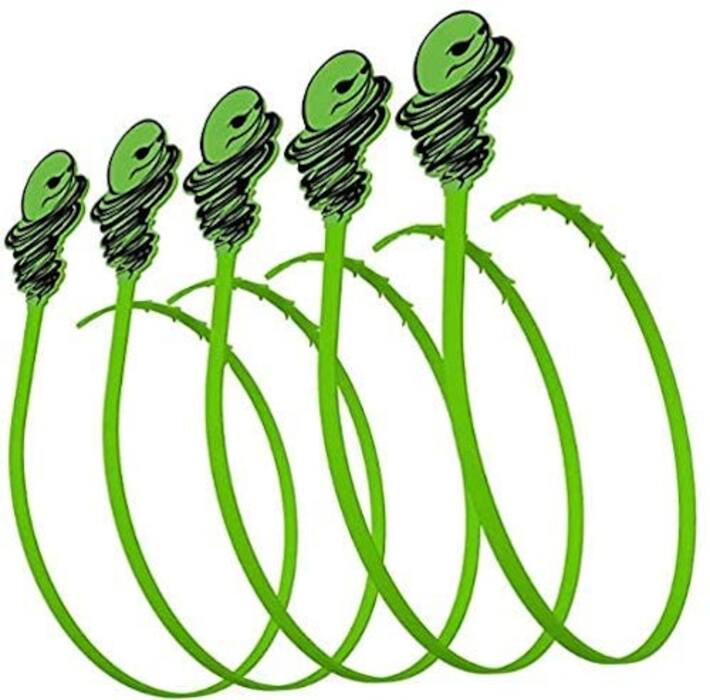 This is a simple strip of barbed plastic. All you need to do is feed it into the drain, and when you pull it out, all the gunk that fell in there will come right out. Suddenly your drain runs smoothly, with no more stopped-up sinks. Don't call the plumber next time you run into a problem; save yourself some significant money.  
Don't Lace Up, Just Slip On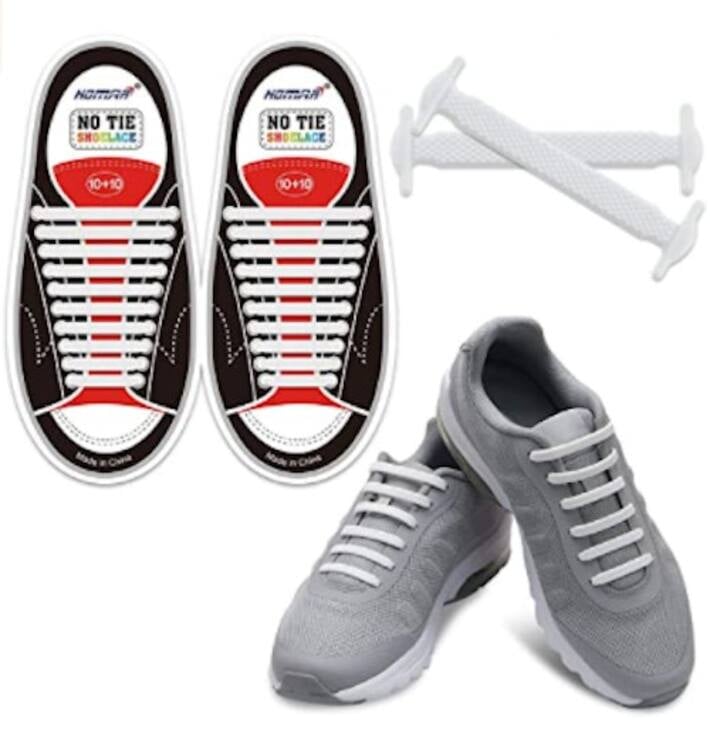 Have you been shopping for slip-ons lately because you are tired of tying your shoes? Or maybe you're someone who has trouble bending down to lace up. Well, here's your solution. You can turn your tie shoes into slip-ons with these silicone laces. Insert them once, and you'll never have to do acrobatics to tie your shoes again. The laces have some stretch, so the shoes will fit snugly and comfortably.
The Cutting Board of Your Dreams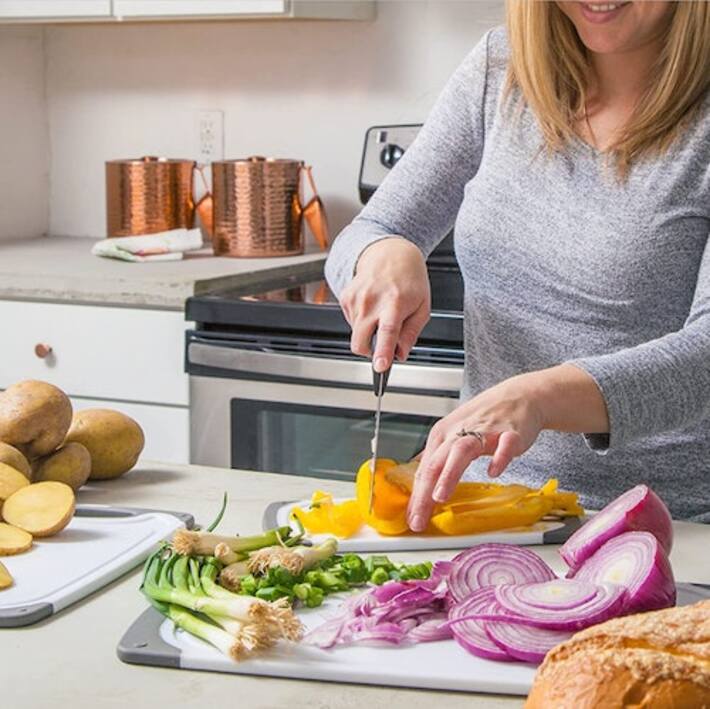 Buy one, get three with these cutting boards. This set of three different-sized boards have non-slip handles and are made from tough plastic. Go ahead and chop, cut, and slice your heart out. Your cutting boards will go right into the dishwasher and be ready for the next gourmet meal. 
Gel for Your Car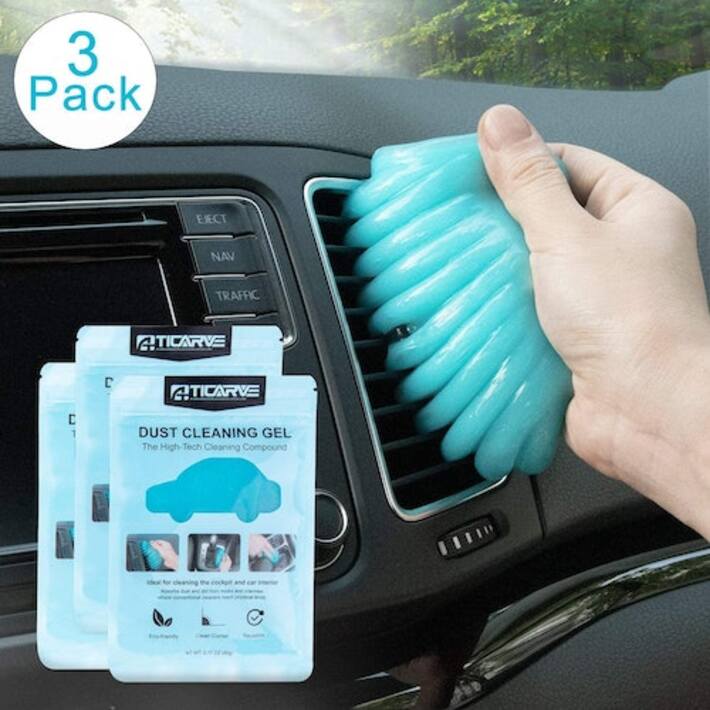 This is kind of fun. When you open the package, you squish the gel inside the coil, then stuff it into those awful dusty places in your car, computer, or anywhere else that's hard to get to. When you pull out the coil, all the dirt comes with it, and you can keep cleaning. Eventually, the coil turns dark, then you can toss it. 
The Multi-Purpose Electric Skillet
This is the skillet you need. It features a 1,200-watt heating system and has nonstick coating. Now you can make dinner without turning on the stove, a real money-saving idea. Food cooks quickly, and you can dump the entire skillet in water for washing.  Another plus – the lid is dishwasher-safe.
Elegant Glass Canisters Save Trips to the Store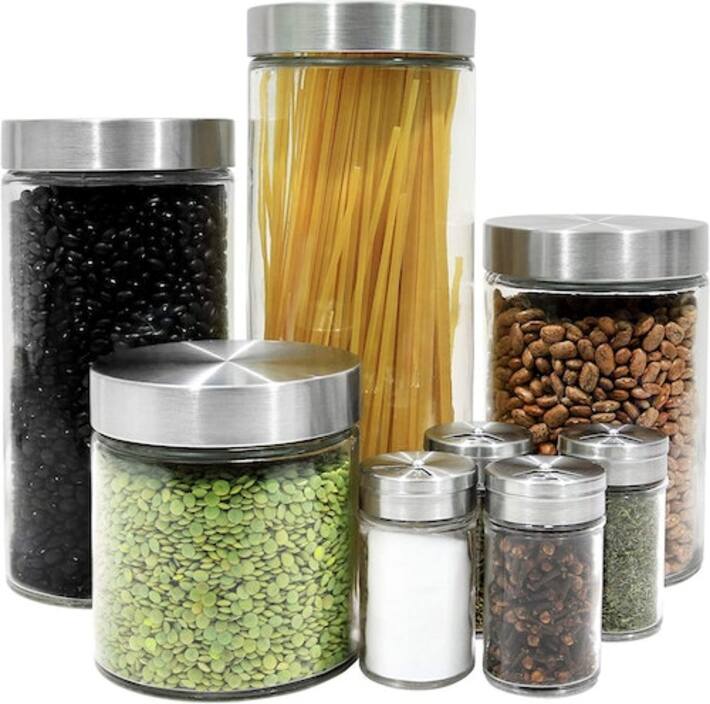 Doesn't it look nice to keep your spices, pasta, and dry goods in clear canisters? It's almost like a work of art on your kitchen shelf. Each set comes with four canisters  (27, 42.2, 55.7, and 73 ounces), four spice jars (3.4 ounces each), and airtight lids. The spice jar lids can be used like commercial spice dispensers by rotating the lids.
Dry Your Shoes!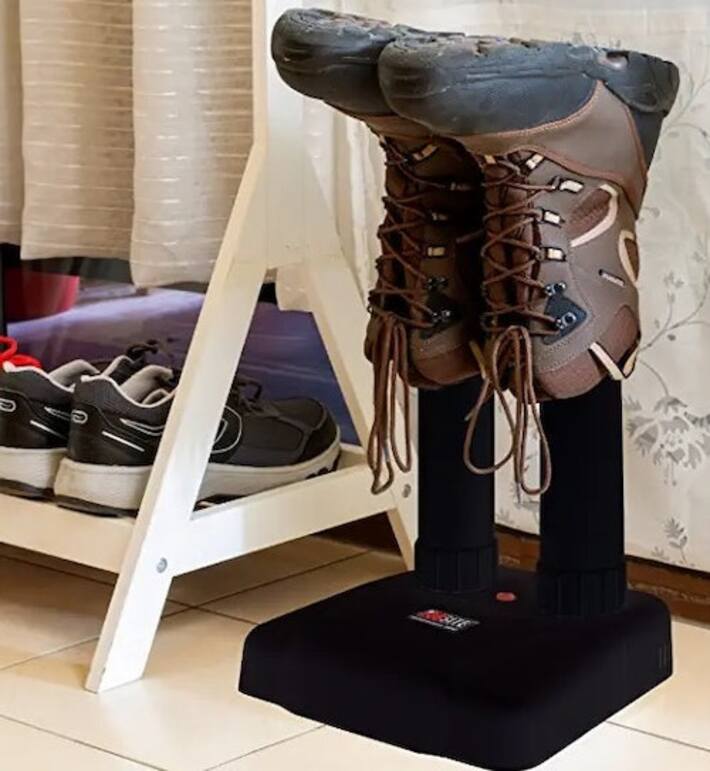 Here's a solution to those wet shoes mucking up your floor. All sorts of boots and shoes fit perfectly onto this electric shoe dryer.  It operates so quietly you won't even know it's working, and you can use it to warm up your winter gloves and hats. Here's another idea – warm up your hats, gloves, and scarves before you go out.   
Closet Lighting You Need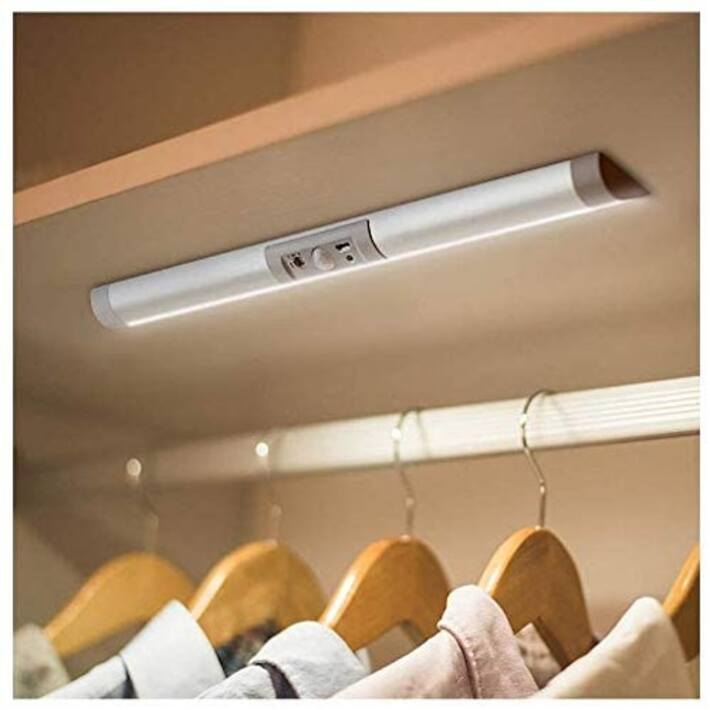 Tired of dark closets and not finding what you need? Brighten up those places in your house with these stick-on LED lights. They turn on if they detect movement within 2 meters and are battery-operated. Light it up!
Get Rid of the Pet Hair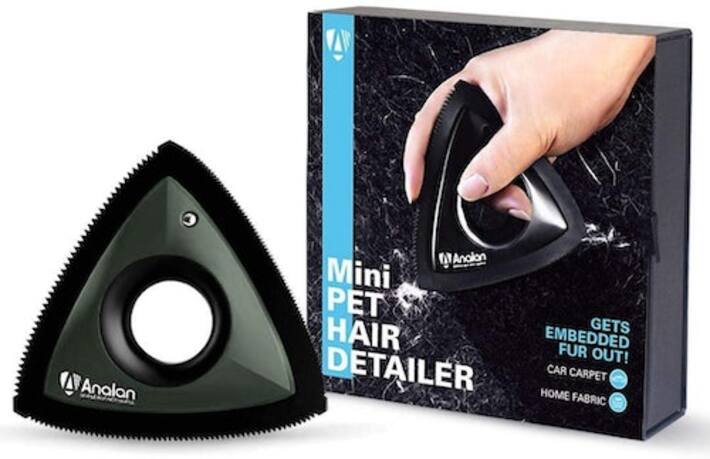 Without batteries or electricity, you can instantly remove pet hair from all of the surfaces inside and in your car with this great gadget. You use it like a handheld vacuum, but one that doesn't ever need to be charged. And it's small enough that you can keep one at home and one in your car for quick cleanups. Your life just got that much easier.
Classy Kitchen Utensil Set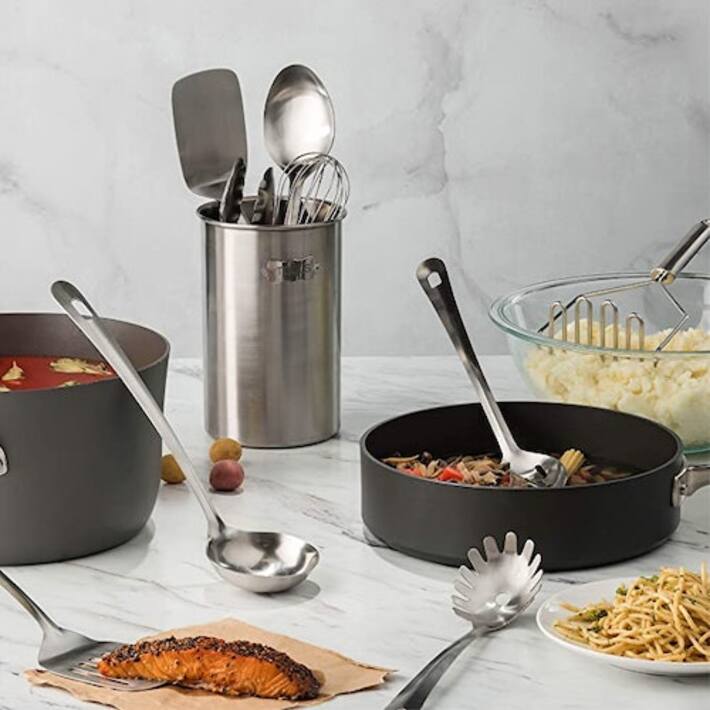 This is an awesome set of kitchen utensils that you are going to love. The tools are stainless steel, and there are 10 separate pieces for all of your gourmet needs. The entire set comes in a sturdy stainless steel container that will look very classy on your countertop. 
Convenient and Attractive Soap Dispenser Set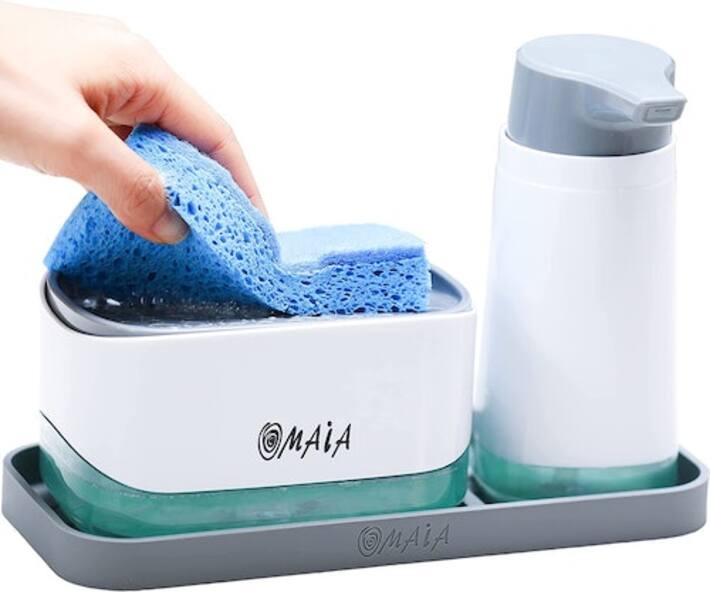 No more messy sponges hanging around your sink, along with sticky dish soap dispensers that get gunked up. This set has a sponge holder which sits on top of its own reservoir of detergent, so every time you need the sponge, just press down, and the sponge fills with soap. And it looks great in your kitchen! 
Let Your Dishes Dry and Protect Your Counter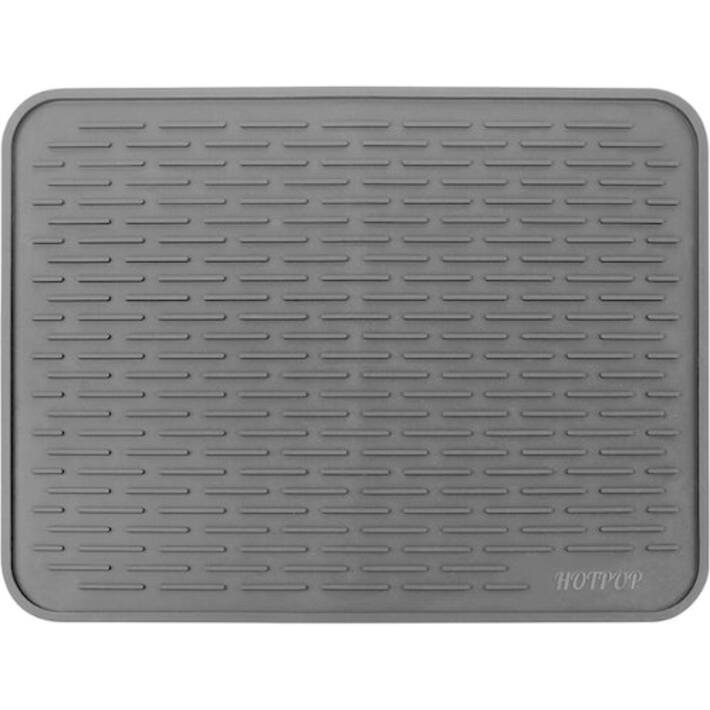 Replace your current drying mat with this silicone mat; just put it right under your dish drying rack. The mat has higher sides to keep the water off your counter, and it's heat resistant up to 480 degrees, so you can also use it on the stove for extra drying space. Those ridges you see help air circulate for faster drying.     
One Amazing Bar of Soap for Your Beard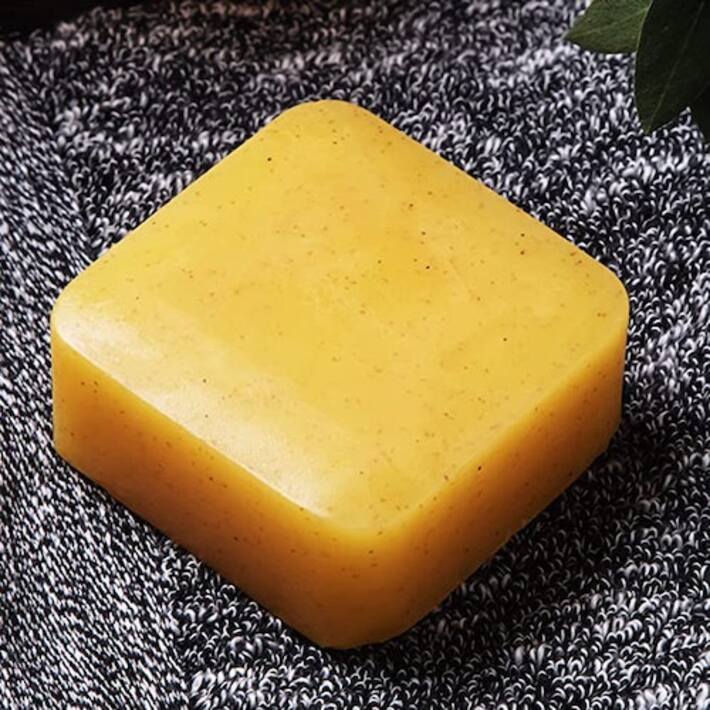 Have you ever heard of a bar of soap for beards?  Well, now you have. This special soap exfoliates and moisturizes your rough, dry skin and treats your beard to a customized conditioning treatment. It's made of walnut granules, shea butter, and coconut oil. You'll feel and smell great!  
Say Goodbye to Expensive Paper Towels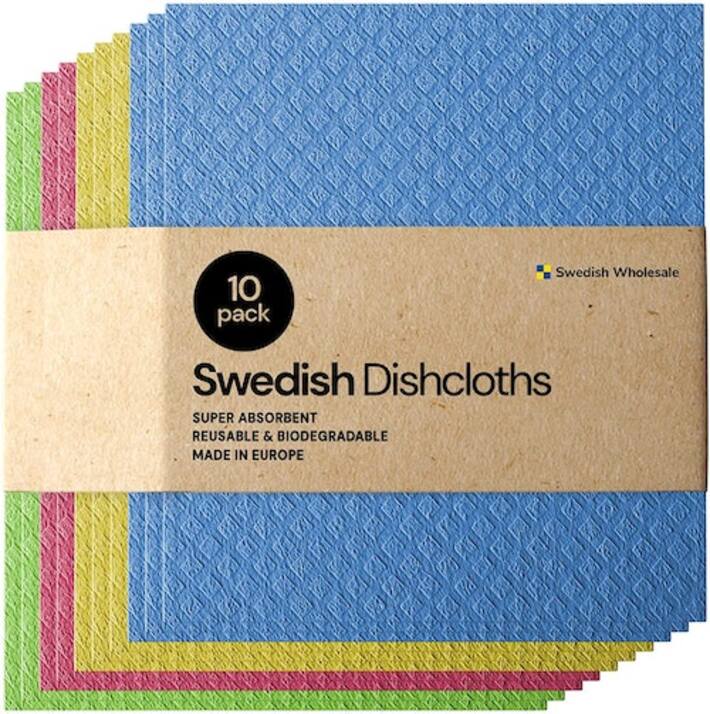 Tired of always having to buy more paper towels? Looking for something that doesn't waste tons of paper? These reusable sponge cloths are super absorbent but flexible enough to feel like paper towels. They work for all kinds of cleanups, from table messes to dish washing and even cleaning surfaces. 
Try This Wireless Doorbell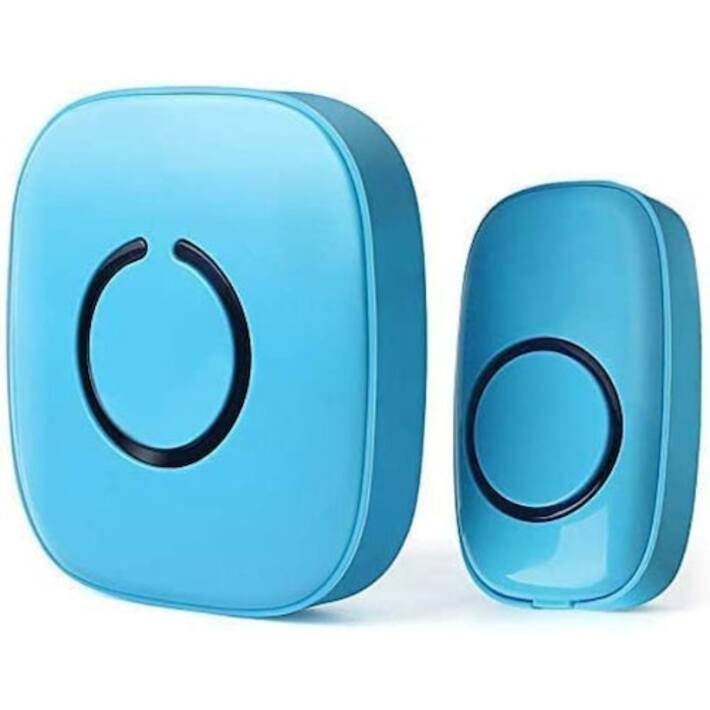 Isn't it great when you don't need to call a professional to install the products you need for your home? Here's one that's super cool, a wireless doorbell that comes in a kit that is easy to install. It comes in several colors, has several volume levels, and has 50 tones to pick from. In addition, the wireless range is close to 1,000 feet, so you can place the speaker pretty far away from the door.  Forget calling someone to install that new doorbell and grab this easy kit!  
Have Fun with this Awesome Salad Chopper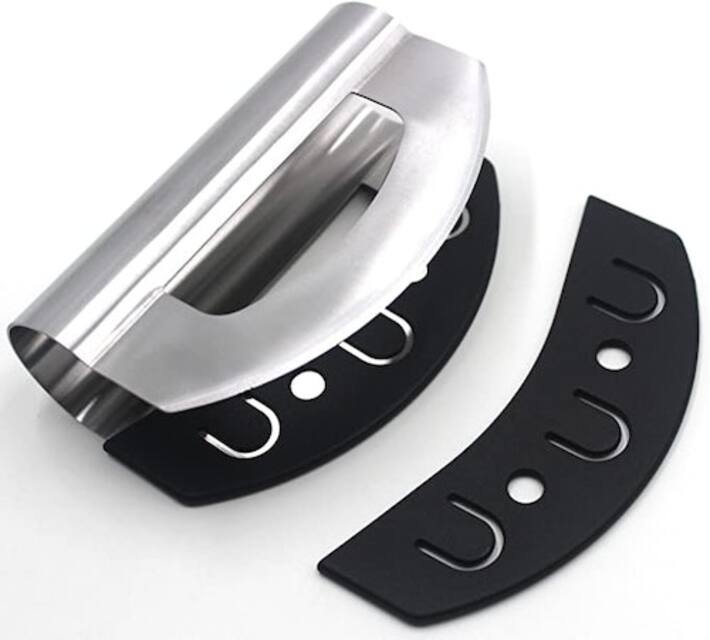 You'll start making more salads at home when you get this mezzaluna salad chopper tool. It's easy to hold and slices, dices, and chops quickly. Aside from salad ingredients, it can also slice herbs, nuts, and much more. It's made of durable stainless steel, and you can pop it into the dishwasher. And don't worry about safety – it comes with a protective cover.   
Protect Those Floors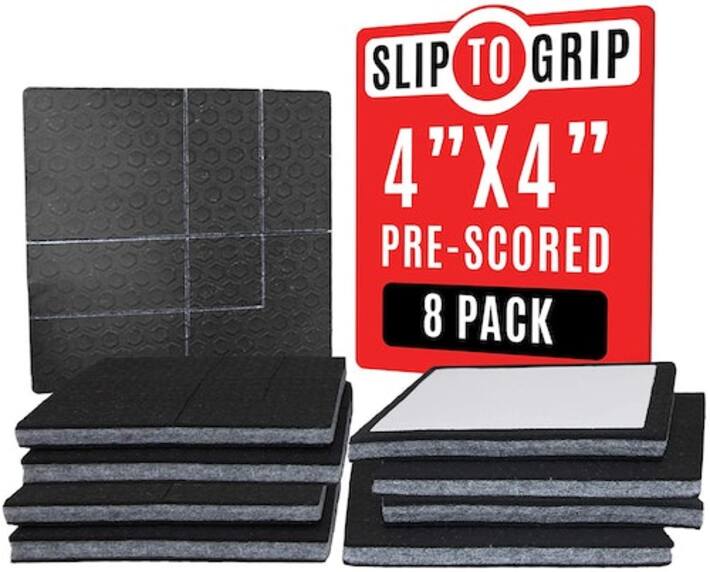 Moving furniture can create big gashes in your floors – scratching wood or tearing up carpet. So place these easy-to-use pads under your furniture, and don't worry when you need to move that couch. The pads are pre-scored, so you can get the perfect fit, and are safe for a wide variety of flooring. 
Write it Down, Store it In the Cloud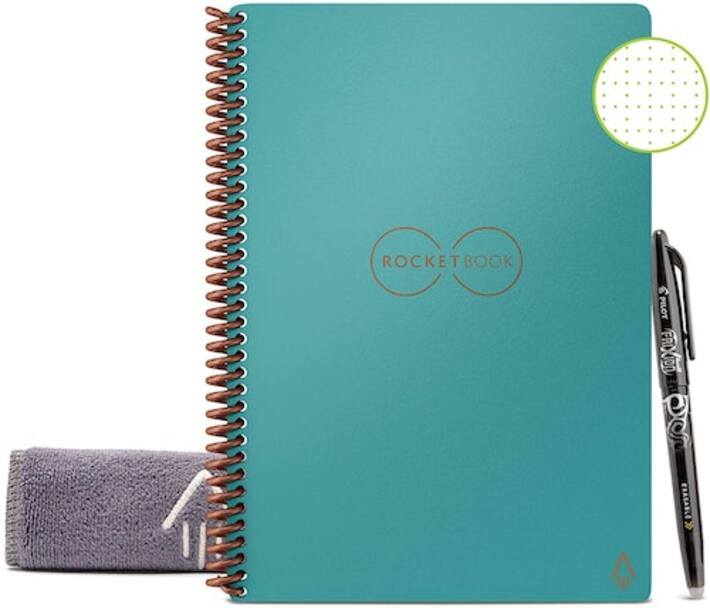 Are you a note-taker? Well, buy this little notepad, and it'll be the last one you ever have to buy. As you write, the notes get stored in the cloud by using the RocketBook app. You can save those important notes to Google, Dropbox, Evernote, box, OneNote, Slack, iCloud, or whatever you use. Once the notes are saved, wipe the page clean and start again.
Make Walking Safe Without the Huge Electric Bill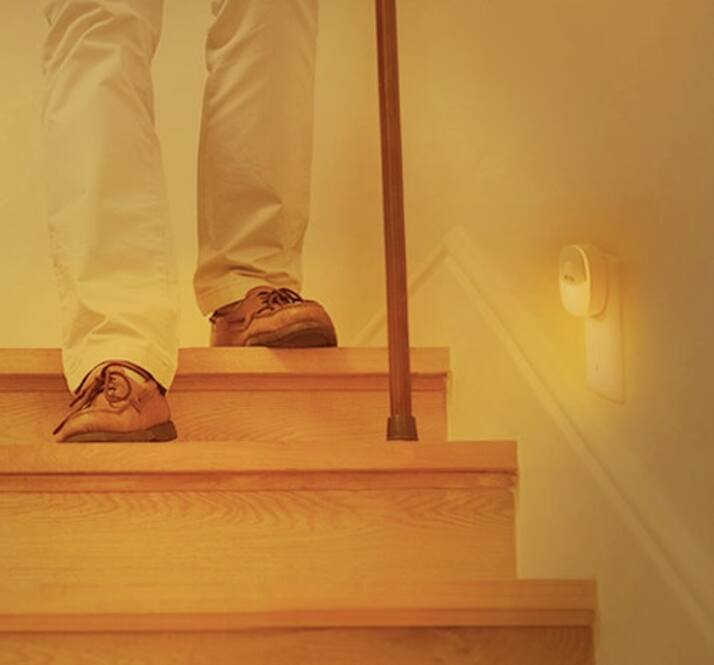 These pretty night lights plug into your wall outlets and light up when someone approaches, then turn off after about a minute. The lighting is soft, so it doesn't startle anyone, but bright enough to make sure your family is walking around safely. Place them all around the house – steps, bathroom, kitchen, or hallways. If you want the light to stay on longer, just wave your arms, and it will turn back on!  
Are You Brushing Your Teeth Long Enough?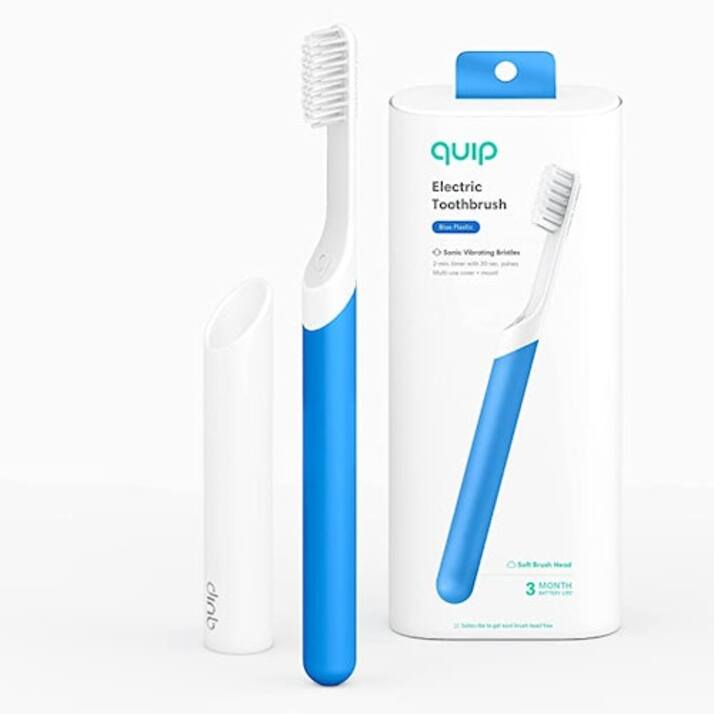 Those electric toothbrushes can run up a big bill, especially if you want one for everyone in the family. This model, approved by the ADA, uses sonic vibrations to get rid of plaque and massage those gums. It comes with a timer that runs for two minutes to help remind you to keep brushing and cleaning for the recommended period of time.  The pretty cover is an added bonus.
Classic Billfold Holds Everything you Need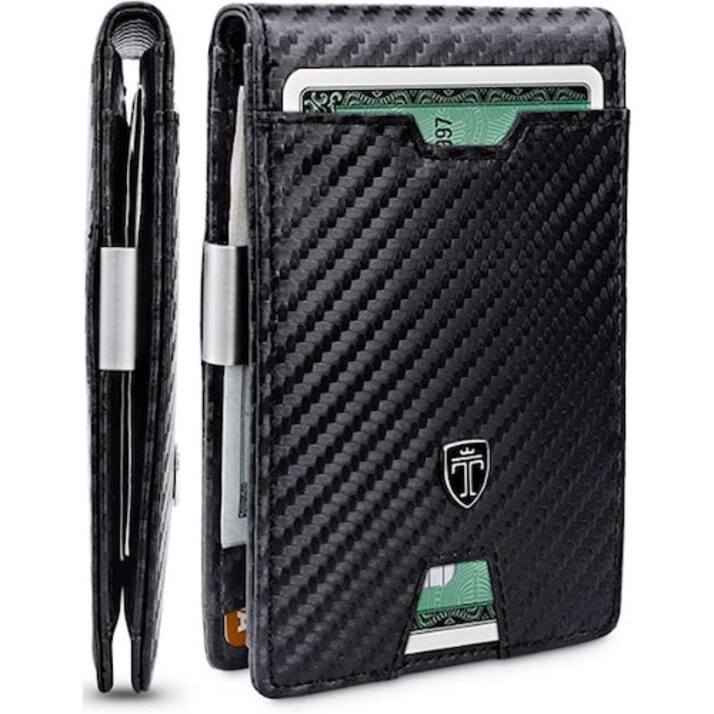 Looking leathery and chic, the bifold wallet comes in 14 colors and has tens of thousands of fans on Amazon. Its thin profile is sleek yet holds everything you need, including money, credit cards, and more. Your favorite credit card is right up front, so you can access it easily. You'll look and feel like a million bucks using this sophisticated and fashionable wallet. Here's one review:  "It's thin, I like the texture, I like the color (inside different than outside), it fits plenty of cards, and I love the fact that my go-to card is easy to access! One of those Amazon purchases that you're sorry you didn't make earlier!"
Line those Fridge Shelves and Save Cleaning Time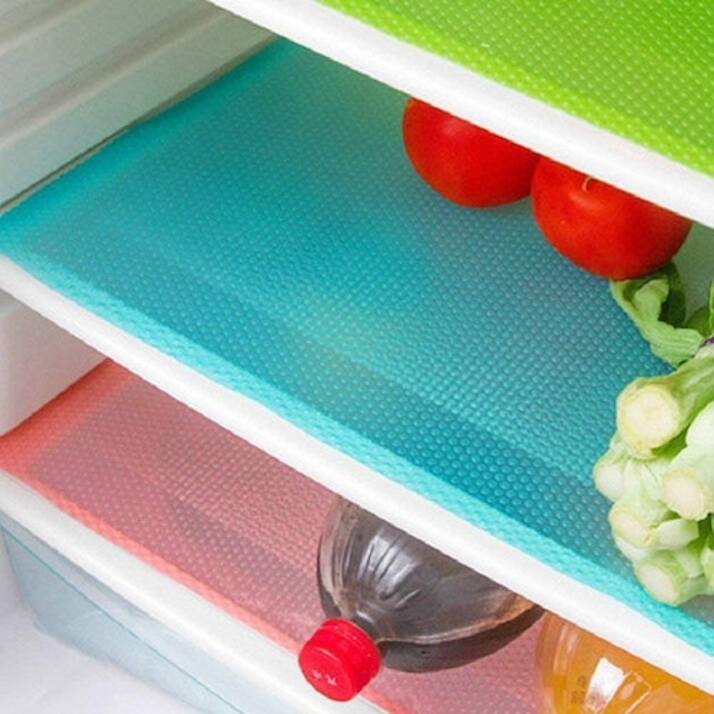 When you open your fridge, do you let out a little groan, realizing you need to clean it again? Get yourselves these pretty shelf liners, and you'll wear a big smile next time you grab a can of drink. Your produce will be fresher with these absorbent liners and think how easy cleanup will be.  
Heavy-Duty Flashlights Every Family Needs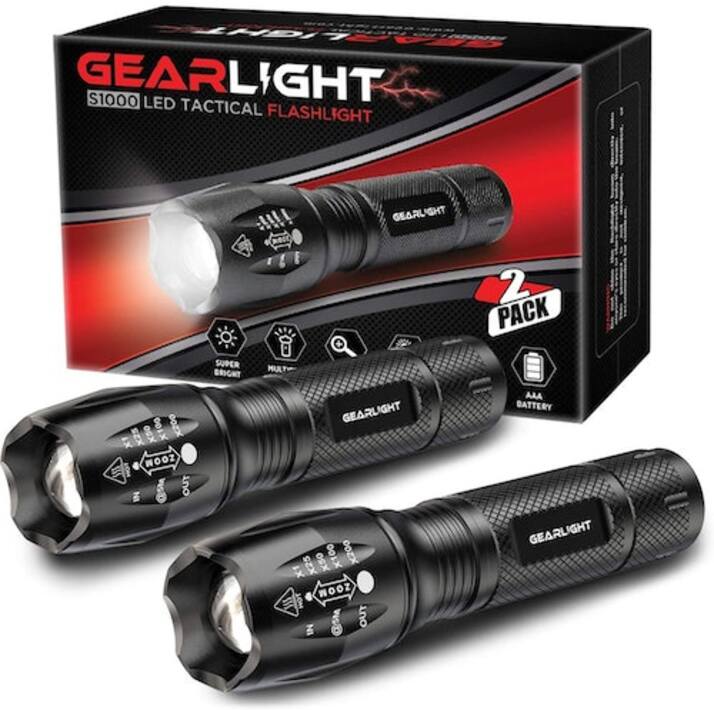 Power outages happen so quickly, and the first question is always, "Are the flashlights working?"  You should keep your family prepared for power outages and other emergencies with these long-lasting LED flashlights. They are water and shock resistant and come in a pack of two. You can even use them for those family camping trips. Reviewers love them so much they rate them 4.7 out of 5!  
Ready for Outdoor Cooking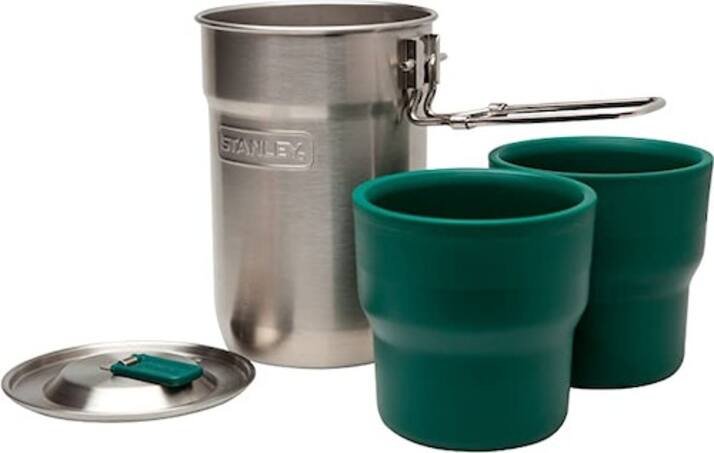 This is what you need for the family camping trip. You get a stainless steel cooking kettle and two insulated tumblers. You can cook a simple meal by boiling water, or preparing soup or coffee. It's easy to pack since the handle folds up.  
A Knife Sharpener for Your Counter
What a drag when you start to chop vegetables and realize that your knife is dull. No need for that with this countertop knife sharpener. It sticks to the counter with a suction cup, and its blade is made from tungsten carbide. It even sharpens serrated knives. Your knives will live much longer, and you won't need to purchase new ones.  
Colorful Knife Set Brightens Up the Kitchen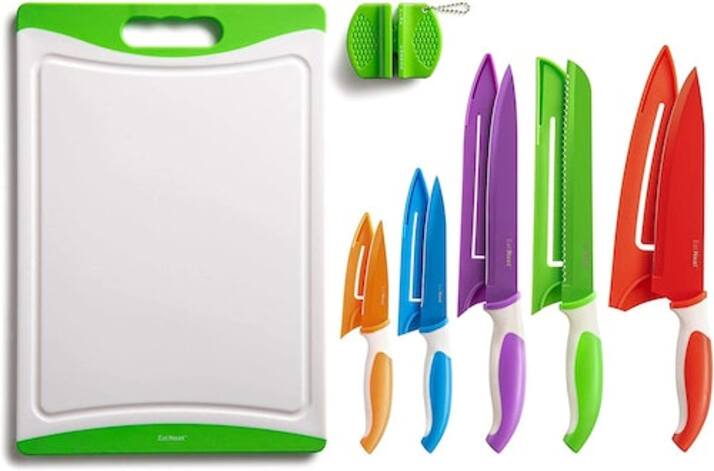 We all need knife sets in the kitchen, but with this set, you get a colorful addition to your decor along with sturdy knives and a cutting board. You get a 12-piece set, including chef's, bread, slicing, pairing, and utility knives, so you're ready for any recipe that comes your way. And you'll love the ergonomic handles and padded grips.
Your Next Potato Masher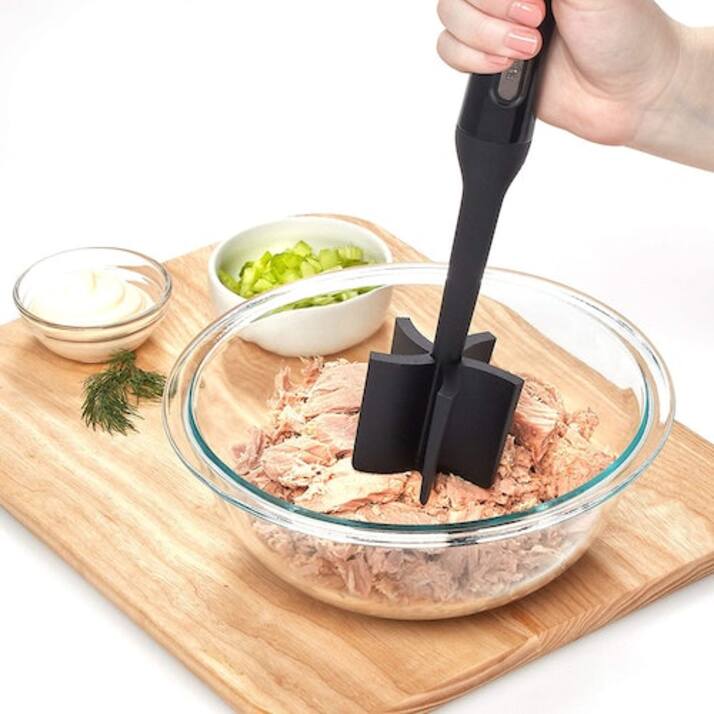 Mashing potatoes or meat does not have to be a gym-worthy workout. This cool masher takes much less muscle power with its five blades and strong ergonomic grip. This is a new kind of masher that beats the old-fashioned flat masher hands down. You'll love it for mashing up all kinds of foods.  
Love your Scalp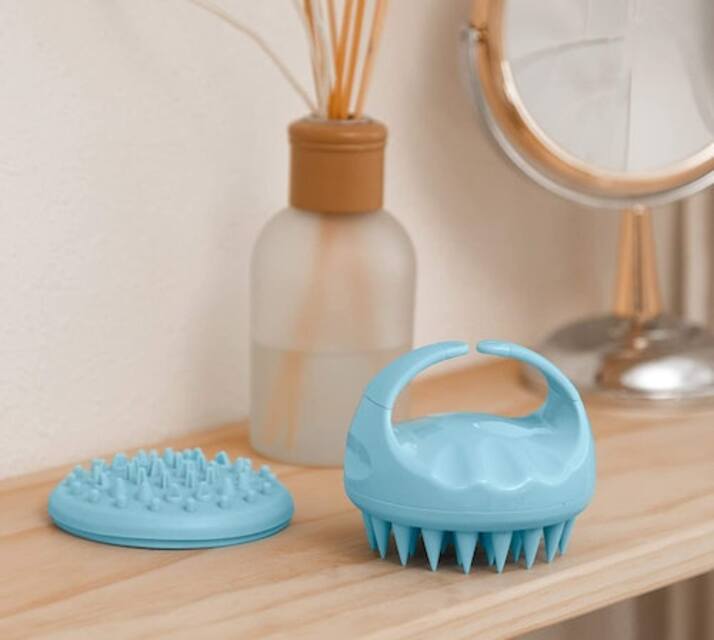 What's your favorite part of getting a haircut?  If you're like most people, it's the hair wash and scalp massage. It just feels heavenly.  You can get that same sensation at home by sliding this scalp massager onto your hand and shampooing with it. It not only feels wonderful but stimulates hair growth at the same time.  
Portable Hammock for an Anytime Rest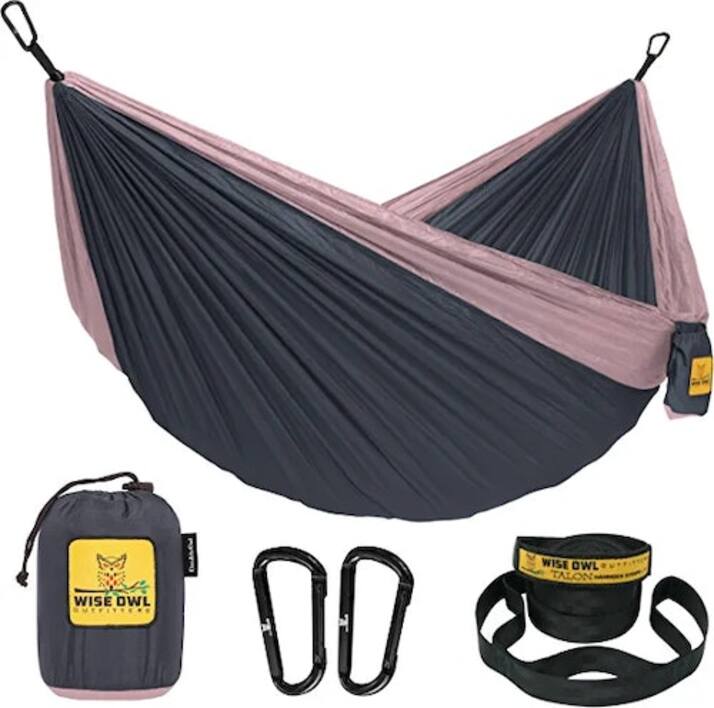 If you love the outdoors and dream of laying back in a cozy hammock, this is for you. The kit comes with two carabiners and two nine-foot-long straps. It's super easy to set up the hammock, and it comes in two sizes, so you can have that nap with a friend. Need to store it? No problem, it rolls up into a small bundle.   
Power up your Heating and Cooling Vents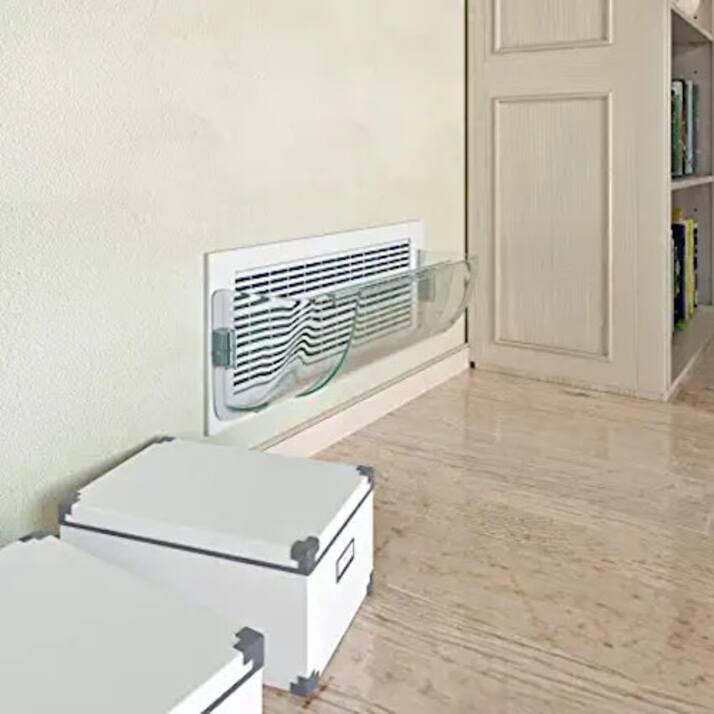 Are you dissatisfied with the direction your air vents send the heating or cooling air in your home? There's an easy solution for that. These air deflectors easily attach to the vents, and you can redirect the air so that it's going where you want it to go. They also extend so they'll fit any size vent. As one shopper said,  "We still have a cool home, the air is not blowing right on us, and these were super easy to install."  
Bright and Shiny Car Headlights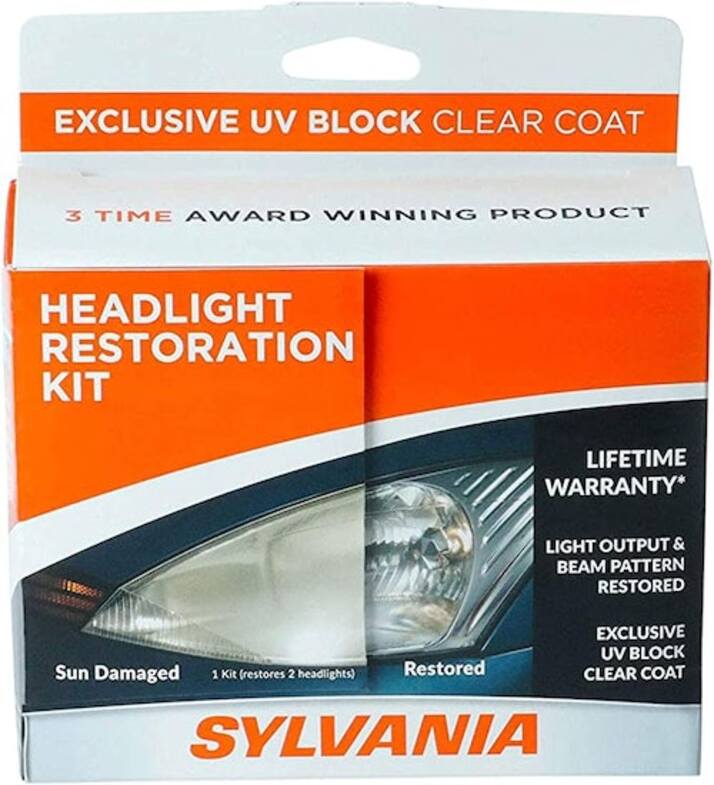 You can actually brighten your car headlights with this nifty kit. It's dangerous to have dirt-covered headlights, so invest in this kit which has close to 15,000 five-star ratings. The kit involves three steps – sanding, polishing, and a sealant that protects the lights from sun damage. One reviewer wrote, "Even better, I've gained over double the visibility at night, which was a huge safety concern before!"  Keep yourself safe – this is a worthwhile purchase.
A Bib for that Bear Trim
If you shave your beard over the bathroom sink, you've probably caused some serious sink clogs and may have even had to call a plumber. Start trimming with this cool beard bib. You fasten it around your neck, and the two suction cups on the other end attach to your mirror. Voila, all of the trimmings are caught, and you can toss them in the trash.  
Non-Shedding Gorgeous Turkish Rug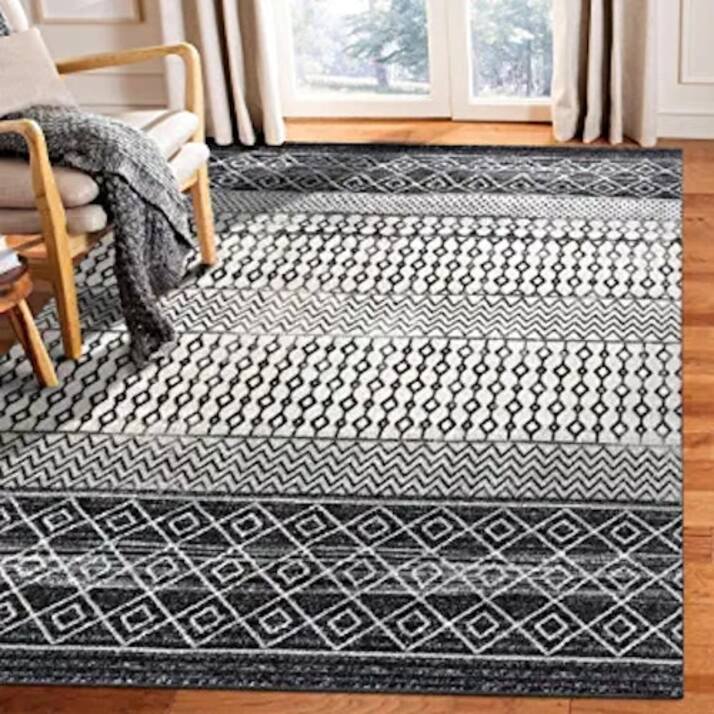 Give your room a quick makeover with this eye-catching Turkish area rug. Its design is modern, and its texture is soft and plush. And don't worry about slipping because the rug is made to grip the floor for safe walking. Its pile is medium height, so it won't obstruct a doorway and will be easy to vacuum. 
This is Not Just a Pen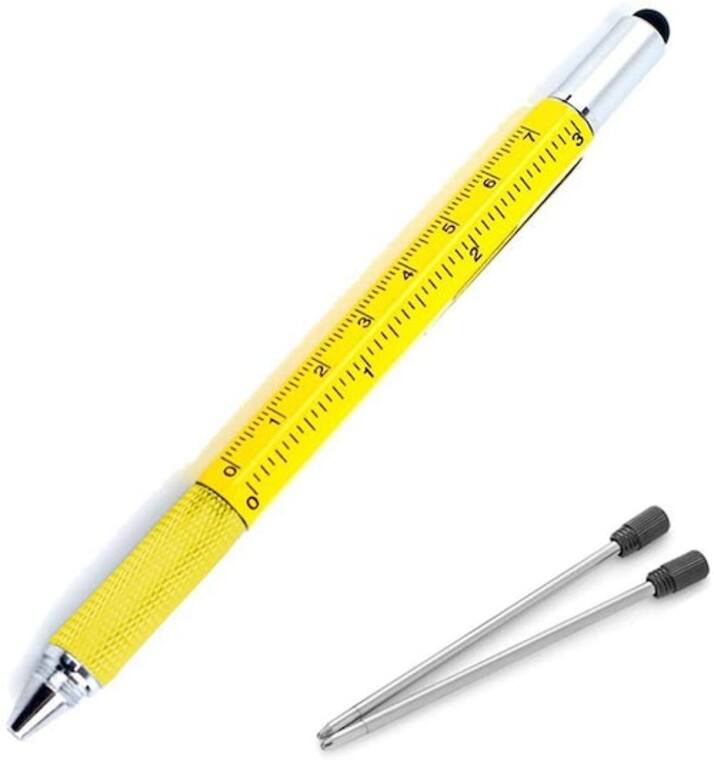 Move over, ballpoint, this pen will replace you in a flash. It's not just a pen but also a stylus, flat-head screwdriver, Phillips screwdriver, ruler, and level in this compact package. The stylus is in the eraser position, and the screwdrivers are hiding underneath. Carry this with you, and you'll be ready for everything that comes your way.
Give your Jewelry a Bath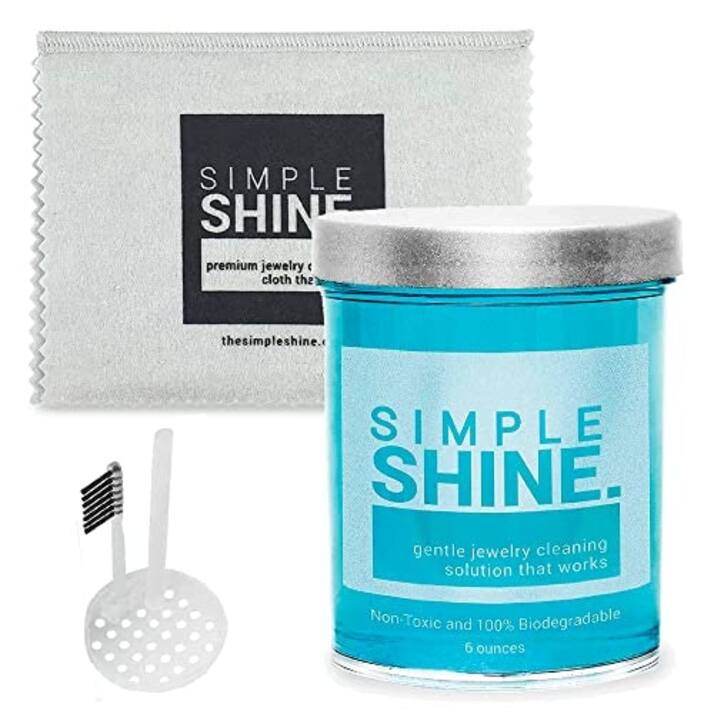 Take a look at your jewelry and ask yourself if it's as shiny as you'd like it to be. No worries! Just order this easy and compact home jewelry cleaning kit. It's safe to use on a variety of metals and precious stones such as gold, silver, and diamonds. This kit comes with a nontoxic cleaning solution, dip tray, scrubbing brush, and polishing cloth.